{"SamplePot":null,"AttributeGroups":[{"AttributeGroupID":70,"Name":"Paint Type","UseIcons":false,"SortOrder":255,"MultipleSelect":true,"LogicalOperator":"AND","Attributes":[{"AttributeGroupID":70,"AttributeID":605,"Name":"Sample","SortOrder":1,"EnableFilterIndexing":false,"ProductPageIDs":null,"AvailableProductPageIDs":null,"FormValue":"sample"},{"AttributeGroupID":70,"AttributeID":606,"Name":"Paint","SortOrder":2,"EnableFilterIndexing":false,"ProductPageIDs":null,"AvailableProductPageIDs":null,"FormValue":"paint"},{"AttributeGroupID":70,"AttributeID":607,"Name":"Primer","SortOrder":3,"EnableFilterIndexing":false,"ProductPageIDs":null,"AvailableProductPageIDs":null,"FormValue":"primer"}],"Selection":null,"InUse":false,"FormName":"paint+type","ProductTypes":null},{"AttributeGroupID":71,"Name":"Paint Surface","UseIcons":false,"SortOrder":255,"MultipleSelect":true,"LogicalOperator":"AND","Attributes":[{"AttributeGroupID":71,"AttributeID":608,"Name":"Interior Walls & Ceilings","SortOrder":1,"EnableFilterIndexing":false,"ProductPageIDs":null,"AvailableProductPageIDs":null,"FormValue":"interior-walls-%26-ceilings"},{"AttributeGroupID":71,"AttributeID":609,"Name":"Interior Wood & Metal","SortOrder":2,"EnableFilterIndexing":false,"ProductPageIDs":null,"AvailableProductPageIDs":null,"FormValue":"interior-wood-%26-metal"},{"AttributeGroupID":71,"AttributeID":610,"Name":"Exterior Walls","SortOrder":3,"EnableFilterIndexing":false,"ProductPageIDs":null,"AvailableProductPageIDs":null,"FormValue":"exterior-walls"},{"AttributeGroupID":71,"AttributeID":611,"Name":"Exterior Wood & Metal","SortOrder":4,"EnableFilterIndexing":false,"ProductPageIDs":null,"AvailableProductPageIDs":null,"FormValue":"exterior-wood-%26-metal"},{"AttributeGroupID":71,"AttributeID":612,"Name":"Interior Floors","SortOrder":5,"EnableFilterIndexing":false,"ProductPageIDs":null,"AvailableProductPageIDs":null,"FormValue":"interior-floors"}],"Selection":null,"InUse":false,"FormName":"paint+surface","ProductTypes":null},{"AttributeGroupID":72,"Name":"Paint Finish","UseIcons":false,"SortOrder":255,"MultipleSelect":true,"LogicalOperator":"AND","Attributes":[{"AttributeGroupID":72,"AttributeID":613,"Name":"Perfect Matt Emulsion","SortOrder":1,"EnableFilterIndexing":false,"ProductPageIDs":null,"AvailableProductPageIDs":null,"FormValue":"perfect-matt-emulsion"},{"AttributeGroupID":72,"AttributeID":614,"Name":"Perfect Eggshell","SortOrder":2,"EnableFilterIndexing":false,"ProductPageIDs":null,"AvailableProductPageIDs":null,"FormValue":"perfect-eggshell"},{"AttributeGroupID":72,"AttributeID":615,"Name":"Perfect Floor Paint","SortOrder":3,"EnableFilterIndexing":false,"ProductPageIDs":null,"AvailableProductPageIDs":null,"FormValue":"perfect-floor-paint"},{"AttributeGroupID":72,"AttributeID":616,"Name":"Perfect Masonry Paint","SortOrder":4,"EnableFilterIndexing":false,"ProductPageIDs":null,"AvailableProductPageIDs":null,"FormValue":"perfect-masonry-paint"},{"AttributeGroupID":72,"AttributeID":617,"Name":"Perfect Wood Primer & Undercoat","SortOrder":5,"EnableFilterIndexing":false,"ProductPageIDs":null,"AvailableProductPageIDs":null,"FormValue":"perfect-wood-primer-%26-undercoat"},{"AttributeGroupID":72,"AttributeID":618,"Name":"Perfect Wall Primer","SortOrder":5,"EnableFilterIndexing":false,"ProductPageIDs":null,"AvailableProductPageIDs":null,"FormValue":"perfect-wall-primer"}],"Selection":null,"InUse":false,"FormName":"paint+finish","ProductTypes":null},{"AttributeGroupID":73,"Name":"Paint Tin Size","UseIcons":false,"SortOrder":255,"MultipleSelect":true,"LogicalOperator":"AND","Attributes":[{"AttributeGroupID":73,"AttributeID":619,"Name":"1L","SortOrder":1,"EnableFilterIndexing":false,"ProductPageIDs":null,"AvailableProductPageIDs":null,"FormValue":"1l"},{"AttributeGroupID":73,"AttributeID":620,"Name":"2.5L","SortOrder":2,"EnableFilterIndexing":false,"ProductPageIDs":null,"AvailableProductPageIDs":null,"FormValue":"2.5l"},{"AttributeGroupID":73,"AttributeID":621,"Name":"5L","SortOrder":1,"EnableFilterIndexing":false,"ProductPageIDs":null,"AvailableProductPageIDs":null,"FormValue":"5l"}],"Selection":null,"InUse":false,"FormName":"paint+tin+size","ProductTypes":null}],"Attributes":[{"AttributeGroupID":70,"AttributeID":605,"Name":"Sample","SortOrder":1,"EnableFilterIndexing":false,"ProductPageIDs":null,"AvailableProductPageIDs":null,"FormValue":"sample"},{"AttributeGroupID":70,"AttributeID":606,"Name":"Paint","SortOrder":2,"EnableFilterIndexing":false,"ProductPageIDs":null,"AvailableProductPageIDs":null,"FormValue":"paint"},{"AttributeGroupID":70,"AttributeID":607,"Name":"Primer","SortOrder":3,"EnableFilterIndexing":false,"ProductPageIDs":null,"AvailableProductPageIDs":null,"FormValue":"primer"},{"AttributeGroupID":71,"AttributeID":608,"Name":"Interior Walls & Ceilings","SortOrder":1,"EnableFilterIndexing":false,"ProductPageIDs":null,"AvailableProductPageIDs":null,"FormValue":"interior-walls-%26-ceilings"},{"AttributeGroupID":71,"AttributeID":609,"Name":"Interior Wood & Metal","SortOrder":2,"EnableFilterIndexing":false,"ProductPageIDs":null,"AvailableProductPageIDs":null,"FormValue":"interior-wood-%26-metal"},{"AttributeGroupID":71,"AttributeID":610,"Name":"Exterior Walls","SortOrder":3,"EnableFilterIndexing":false,"ProductPageIDs":null,"AvailableProductPageIDs":null,"FormValue":"exterior-walls"},{"AttributeGroupID":71,"AttributeID":611,"Name":"Exterior Wood & Metal","SortOrder":4,"EnableFilterIndexing":false,"ProductPageIDs":null,"AvailableProductPageIDs":null,"FormValue":"exterior-wood-%26-metal"},{"AttributeGroupID":71,"AttributeID":612,"Name":"Interior Floors","SortOrder":5,"EnableFilterIndexing":false,"ProductPageIDs":null,"AvailableProductPageIDs":null,"FormValue":"interior-floors"},{"AttributeGroupID":72,"AttributeID":613,"Name":"Perfect Matt Emulsion","SortOrder":1,"EnableFilterIndexing":false,"ProductPageIDs":null,"AvailableProductPageIDs":null,"FormValue":"perfect-matt-emulsion"},{"AttributeGroupID":72,"AttributeID":614,"Name":"Perfect Eggshell","SortOrder":2,"EnableFilterIndexing":false,"ProductPageIDs":null,"AvailableProductPageIDs":null,"FormValue":"perfect-eggshell"},{"AttributeGroupID":72,"AttributeID":615,"Name":"Perfect Floor Paint","SortOrder":3,"EnableFilterIndexing":false,"ProductPageIDs":null,"AvailableProductPageIDs":null,"FormValue":"perfect-floor-paint"},{"AttributeGroupID":72,"AttributeID":616,"Name":"Perfect Masonry Paint","SortOrder":4,"EnableFilterIndexing":false,"ProductPageIDs":null,"AvailableProductPageIDs":null,"FormValue":"perfect-masonry-paint"},{"AttributeGroupID":72,"AttributeID":617,"Name":"Perfect Wood Primer & Undercoat","SortOrder":5,"EnableFilterIndexing":false,"ProductPageIDs":null,"AvailableProductPageIDs":null,"FormValue":"perfect-wood-primer-%26-undercoat"},{"AttributeGroupID":72,"AttributeID":618,"Name":"Perfect Wall Primer","SortOrder":5,"EnableFilterIndexing":false,"ProductPageIDs":null,"AvailableProductPageIDs":null,"FormValue":"perfect-wall-primer"},{"AttributeGroupID":73,"AttributeID":619,"Name":"1L","SortOrder":1,"EnableFilterIndexing":false,"ProductPageIDs":null,"AvailableProductPageIDs":null,"FormValue":"1l"},{"AttributeGroupID":73,"AttributeID":620,"Name":"2.5L","SortOrder":2,"EnableFilterIndexing":false,"ProductPageIDs":null,"AvailableProductPageIDs":null,"FormValue":"2.5l"},{"AttributeGroupID":73,"AttributeID":621,"Name":"5L","SortOrder":1,"EnableFilterIndexing":false,"ProductPageIDs":null,"AvailableProductPageIDs":null,"FormValue":"5l"}],"AttributeIDs":[607,609,611,617,619,620],"AllProductsUnavailable":false,"UseSizeButtons":false,"UseOrderFormGrouping":false,"UsePaintOrderForm":true,"TechInfo":{},"Prices":{"productPages":[{"productPageId":24976,"productPage":{"productPageId":24976,"heading":null,"subheading":null,"new":null,"productTypeId":null,"urlKeywords":null,"url":null,"imageId":null,"imageWidth":null,"imageHeight":null,"aspectRatio":null,"merchandisedSortOrder":null,"searchSortOrder":null,"colourSort":255,"stockSortOrder":20000.0,"azSortOrder":1,"reviewCount":null,"reviewAverage":null,"ratingSortOrder":1,"priceSortOrder":1,"discountSortOrder":1,"salesRank":2147483647,"newSort":1,"designId":10435,"brandId":2,"alternateColourwayIncludeSize":true,"sizeMetric":null,"productPagePrice":{"priceMin":39.0,"priceMax":84.0,"salePriceMin":null,"salePriceMax":null,"discountPercentageMin":null,"discountPercentageMax":null,"clearanceDiscountPercentageMin":null,"clearanceDiscountPercentageMax":null,"discountMessage":null,"priceMessage":"39 € - 84 €","rRPMessage":null,"codeMessage":null}}}]},"Definition":{"productPageId":24976,"productTypeId":0,"languageId":3,"countryId":79,"templateId":9,"titleTag":"Perfect Wood Primer & Undercoat White | Designers Guild","heading":"Perfect Wood Primer & Undercoat White","subHeading":" ","brand":"Designers Guild","isNew":false,"metaDescription":"A high quality white water based primer/undercoat for wood which is suitable for interior and exterior use.","urlKeywords":"/fr/paint/perfect-wood-primer-and-undercoat-white/p24976","isRugOrRunner":false,"urlSemantics":"paint/perfect-wood-primer-and-undercoat-white","googleHrefs":[{"hreflang":"de","href":"https://www.designersguild.com/de/paint/perfect-wood-primer-and-undercoat-white/p24976"},{"hreflang":"fr","href":"https://www.designersguild.com/fr/paint/perfect-wood-primer-and-undercoat-white/p24976"},{"hreflang":"en-gb","href":"https://www.designersguild.com/uk/paint/perfect-wood-primer-and-undercoat-white/p24976"},{"hreflang":"en-se","href":"https://www.designersguild.com/se/paint/perfect-wood-primer-and-undercoat-white/p24976"},{"hreflang":"en-us","href":"https://www.designersguild.com/us/paint/perfect-wood-primer-and-undercoat-white/p24976"},{"hreflang":"es","href":"https://www.designersguild.com/es/paint/perfect-wood-primer-and-undercoat-white/p24976"},{"hreflang":"it-it","href":"https://www.designersguild.com/it/paint/perfect-wood-primer-and-undercoat-white/p24976"},{"hreflang":"en-nl","href":"https://www.designersguild.com/nl/paint/perfect-wood-primer-and-undercoat-white/p24976"},{"hreflang":"ru","href":"https://www.designersguild.com/ru/paint/perfect-wood-primer-and-undercoat-white/p24976"},{"hreflang":"ja-jp","href":"https://www.designersguild.com/jp/paint/perfect-wood-primer-and-undercoat-white/p24976"},{"hreflang":"en-be","href":"https://www.designersguild.com/be/paint/perfect-wood-primer-and-undercoat-white/p24976"},{"hreflang":"en-au","href":"https://www.designersguild.com/au/paint/perfect-wood-primer-and-undercoat-white/p24976"},{"hreflang":"en-dk","href":"https://www.designersguild.com/dk/paint/perfect-wood-primer-and-undercoat-white/p24976"},{"hreflang":"en-gr","href":"https://www.designersguild.com/eu/paint/perfect-wood-primer-and-undercoat-white/p24976"},{"hreflang":"en-no","href":"https://www.designersguild.com/no/paint/perfect-wood-primer-and-undercoat-white/p24976"},{"hreflang":"de-at","href":"https://www.designersguild.com/at/paint/perfect-wood-primer-and-undercoat-white/p24976"},{"hreflang":"de-ch","href":"https://www.designersguild.com/de-ch/paint/perfect-wood-primer-and-undercoat-white/p24976"},{"hreflang":"fr-ch","href":"https://www.designersguild.com/fr-ch/paint/perfect-wood-primer-and-undercoat-white/p24976"},{"hreflang":"en","href":"https://www.designersguild.com/row/paint/perfect-wood-primer-and-undercoat-white/p24976"},{"hreflang":"en-nz","href":"https://www.designersguild.com/nz/paint/perfect-wood-primer-and-undercoat-white/p24976"},{"hreflang":"en-ie","href":"https://www.designersguild.com/ie/paint/perfect-wood-primer-and-undercoat-white/p24976"},{"hreflang":"fi-fi","href":"https://www.designersguild.com/fi/paint/perfect-wood-primer-and-undercoat-white/p24976"},{"hreflang":"x-default","href":"https://www.designersguild.com/paint/perfect-wood-primer-and-undercoat-white/p24976"}],"pinterestImageId":59518,"breadcrumb":"<li><a href=\"/fr/commandez-vos-pots-echantillons-de-peinture/l1081\">COMMANDEZ VOTRE PEINTURE</a></li><li><span>Perfect Wood Primer & Undercoat White</span></li>","Images":[{"imageId":59518,"templateImageId":2,"altText":"PURE WHITE - FLOOR PAINT - 2.5LTR","titleText":"PURE WHITE - FLOOR PAINT - 2.5LTR","sortOrder":0,"maxWidth":1024}],"RelatedSearches":[],"CustomCanonical":null,"PageJSON":"{\"productPageId\":24976,\"productTypeId\":8,\"heading\":\"Perfect Wood Primer & Undercoat White\",\"subHeading\":\" \",\"category\":\"\",\"brand\":\"Designers Guild\",\"description\":\"A high quality white water based primer/undercoat for wood which is suitable for interior and exterior use.\\nA low odour, available in 3 colours: white, light grey and dark grey, the product's speed of drying allows for 2 coats to be appied in one day.\\n\\nPerfect Masonry Paint\\nA hardwearing, weatherproof masonry paint suitable for use outdoors on walls, brickwork and render, offering a beautifully deep chalky finish.\",\"urlSemantics\":\"paint/perfect-wood-primer-and-undercoat-white\",\"breadcrumb\":\"<li><a href=\\\"/fr/commandez-vos-pots-echantillons-de-peinture/l1081\\\">COMMANDEZ VOTRE PEINTURE</a></li><li><span>Perfect Wood Primer & Undercoat White</span></li>\",\"url\":\"/fr/paint/perfect-wood-primer-and-undercoat-white/p24976\",\"titleTag\":\"Perfect Wood Primer & Undercoat White | Designers Guild\",\"metaDescription\":\"A high quality white water based primer/undercoat for wood which is suitable for interior and exterior use.\",\"reviewAverage\":null,\"reviewCount\":null,\"isNew\":false,\"customCanonical\":null,\"templateId\":9,\"isRugOrRunner\":false,\"delivery\":\"<div style=\\\"width: 100%;\\\">\\n <p>\\n\\t\\t\\tLes frais de port vous seront facturés 1.5€ pour toute commande allant jusqu&#39;à 3 échantillons (tissus et papier peints). \\n\\t\\t\\tLes frais de port vous seront offerts si vous achetez plus de 3 échantillons lors de la même commande.\\n\\t\\t</p>\\n\\t\\t<p>\\n\\t\\t\\tLa livraison des échantillons se fera par la Poste avec un délai estimé allant de 3 et 5 jours ouvrables.\\n\\t\\t</p>\\n\\n<table class=\\\"addendum-table_info\\\">\\n <thead>\\n <tr>\\n <th class=\\\"addendum-table-align\\\">\\n Options et tarification du transport\\n </th>\\n <th>\\n France\\n </th>\\n</tr>\\n </thead>\\n <tbody>\\n <tr>\\n<td class=\\\"addendum-table-align\\\" style=\\\"color: #585858\\\">Frais de livraison (par commande)</td>\\n<td></td>\\n</tr>\\n<tr>\\n<td>Livraison Standard (3 a 5 jours ouvrables</td>\\n<td>15.5€&nbsp;</td>\\n</tr>\\n<tr>\\n<td>Livraison des pots échantillons de peinture</td>\\n<td>Supplément 15.5€&nbsp;</td>\\n</tr>\\n<tr><td colspan=\\\"2\\\">&nbsp;</td></tr>\\n<tr>\\n<td class=\\\"addendum-table-align\\\" style=\\\"color: #585858\\\">Frais de livraison échantillons (par commande)</td>\\n<td></td>\\n</tr>\\n<tr>\\n<td>La Poste</td>\\n<td>1.5€&nbsp;</td>\\n</tr>\\n<tr><td colspan=\\\"2\\\">&nbsp;</td></tr>\\n<tr>\\n<td class=\\\"addendum-table-align\\\" style=\\\"color: #585858\\\">Frais de livraison tapis (frais par tapis)</td>\\n<td></td>\\n</tr>\\n<tr>\\n<td>Livraison Standard (3 a 5 jours ouvrables)</td>\\n<td>25€&nbsp;</td>\\n</tr>\\n<tr>\\n<td>Reliquat de Commande</td>\\n<td>5.3€&nbsp;</td>\\n</tr>\\n </tbody>\\n</table>\\n<p>**Nos tapis unis (Soho, Shoreditch, Fitzrovia and Belgravia) sont produits a la demande et sont livrés entre 4 et 6 semaines apres réception de la commande</p>\\n\\t</div>\",\"returns\":\"<p>Les produits retournés doivent être dans leur état et emballage d&#39;origine, accompagnés de leur facture d&#39;achat ou d&#39;une copie en cas de retour partiel. Le retour d'un produit ne peut être effectué qu'après confirmation et accord de Designers Guild.&nbsp;</p>\\n<p>\\nDans les cas d'un retour de tapis, merci de contacter directement notre Service Clients <a style=\\\"display: inline;\\\" href=\\\"mailto:shopfrance@designersguild.com\\\">shopfrance@designersguild.com</a>.\\n</p>\",\"products\":[{\"productId\":148555,\"code\":\"PTM1717\",\"orderFormName\":\"White - 1 Litre\",\"orderFormGroup\":\"wood primer & undercoat\",\"brand\":\"Designers Guild\",\"gtin13\":\"5051001705338\",\"images\":[{\"imageId\":59518,\"altText\":\"PURE WHITE - FLOOR PAINT - 2.5LTR\",\"titleText\":\"PURE WHITE - FLOOR PAINT - 2.5LTR\",\"templateImageId\":true,\"maxWidth\":1024}]},{\"productId\":148556,\"code\":\"PTM1718\",\"orderFormName\":\"White - 2.5 Litre\",\"orderFormGroup\":\"wood primer & undercoat\",\"brand\":\"Designers Guild\",\"gtin13\":\"5051001657583\",\"images\":[{\"imageId\":59518,\"altText\":\"PURE WHITE - FLOOR PAINT - 2.5LTR\",\"titleText\":\"PURE WHITE - FLOOR PAINT - 2.5LTR\",\"templateImageId\":true,\"maxWidth\":1024}]}],\"images\":[{\"imageId\":59518,\"templateImageId\":2,\"altText\":\"PURE WHITE - FLOOR PAINT - 2.5LTR\",\"titleText\":\"PURE WHITE - FLOOR PAINT - 2.5LTR\",\"sortOrder\":0,\"maxWidth\":1024}],\"alternateColourways\":[{\"productPageId\":24976,\"urlSemantics\":\"paint/perfect-wood-primer-and-undercoat-white\",\"url\":\"/fr/paint/perfect-wood-primer-and-undercoat-white/p24976\",\"heading\":\"Perfect Wood Primer & Undercoat White\",\"imageId\":59518},{\"productPageId\":24977,\"urlSemantics\":\"paint/perfect-wood-primer-and-undercoat-light-grey\",\"url\":\"/fr/paint/perfect-wood-primer-and-undercoat-light-grey/p24977\",\"heading\":\"Perfect Wood Primer & Undercoat Light Grey\",\"imageId\":59755},{\"productPageId\":24978,\"urlSemantics\":\"paint/perfect-wood-primer-and-undercoat-dark-grey\",\"url\":\"/fr/paint/perfect-wood-primer-and-undercoat-dark-grey/p24978\",\"heading\":\"Perfect Wood Primer & Undercoat Dark Grey\",\"imageId\":59743},{\"productPageId\":31010,\"urlSemantics\":\"paint/perfect-wall-primer-and-undercoat\",\"url\":\"/fr/paint/perfect-wall-primer-and-undercoat/p31010\",\"heading\":\"Perfect Wall Primer & Undercoat\",\"imageId\":59537}],\"reviews\":null,\"hreflangs\":[{\"hreflang\":\"de\",\"href\":\"https://www.designersguild.com/de/paint/perfect-wood-primer-and-undercoat-white/p24976\"},{\"hreflang\":\"fr\",\"href\":\"https://www.designersguild.com/fr/paint/perfect-wood-primer-and-undercoat-white/p24976\"},{\"hreflang\":\"en-gb\",\"href\":\"https://www.designersguild.com/uk/paint/perfect-wood-primer-and-undercoat-white/p24976\"},{\"hreflang\":\"en-se\",\"href\":\"https://www.designersguild.com/se/paint/perfect-wood-primer-and-undercoat-white/p24976\"},{\"hreflang\":\"en-us\",\"href\":\"https://www.designersguild.com/us/paint/perfect-wood-primer-and-undercoat-white/p24976\"},{\"hreflang\":\"es\",\"href\":\"https://www.designersguild.com/es/paint/perfect-wood-primer-and-undercoat-white/p24976\"},{\"hreflang\":\"it-it\",\"href\":\"https://www.designersguild.com/it/paint/perfect-wood-primer-and-undercoat-white/p24976\"},{\"hreflang\":\"en-nl\",\"href\":\"https://www.designersguild.com/nl/paint/perfect-wood-primer-and-undercoat-white/p24976\"},{\"hreflang\":\"ru\",\"href\":\"https://www.designersguild.com/ru/paint/perfect-wood-primer-and-undercoat-white/p24976\"},{\"hreflang\":\"ja-jp\",\"href\":\"https://www.designersguild.com/jp/paint/perfect-wood-primer-and-undercoat-white/p24976\"},{\"hreflang\":\"en-be\",\"href\":\"https://www.designersguild.com/be/paint/perfect-wood-primer-and-undercoat-white/p24976\"},{\"hreflang\":\"en-au\",\"href\":\"https://www.designersguild.com/au/paint/perfect-wood-primer-and-undercoat-white/p24976\"},{\"hreflang\":\"en-dk\",\"href\":\"https://www.designersguild.com/dk/paint/perfect-wood-primer-and-undercoat-white/p24976\"},{\"hreflang\":\"en-gr\",\"href\":\"https://www.designersguild.com/eu/paint/perfect-wood-primer-and-undercoat-white/p24976\"},{\"hreflang\":\"en-no\",\"href\":\"https://www.designersguild.com/no/paint/perfect-wood-primer-and-undercoat-white/p24976\"},{\"hreflang\":\"de-at\",\"href\":\"https://www.designersguild.com/at/paint/perfect-wood-primer-and-undercoat-white/p24976\"},{\"hreflang\":\"de-ch\",\"href\":\"https://www.designersguild.com/de-ch/paint/perfect-wood-primer-and-undercoat-white/p24976\"},{\"hreflang\":\"fr-ch\",\"href\":\"https://www.designersguild.com/fr-ch/paint/perfect-wood-primer-and-undercoat-white/p24976\"},{\"hreflang\":\"en\",\"href\":\"https://www.designersguild.com/row/paint/perfect-wood-primer-and-undercoat-white/p24976\"},{\"hreflang\":\"en-nz\",\"href\":\"https://www.designersguild.com/nz/paint/perfect-wood-primer-and-undercoat-white/p24976\"},{\"hreflang\":\"en-ie\",\"href\":\"https://www.designersguild.com/ie/paint/perfect-wood-primer-and-undercoat-white/p24976\"},{\"hreflang\":\"fi-fi\",\"href\":\"https://www.designersguild.com/fi/paint/perfect-wood-primer-and-undercoat-white/p24976\"},{\"hreflang\":\"x-default\",\"href\":\"https://www.designersguild.com/paint/perfect-wood-primer-and-undercoat-white/p24976\"}],\"relatedProductPages\":null,\"attributes\":[{\"attributeGroup\":\"Marque\",\"attribute\":\"Designers Guild\"}],\"collection\":null,\"moduleOptions\":null,\"modules\":null,\"moduleOptionGroups\":null,\"wholesaleFurniture\":null,\"relatedSearches\":null}","json":{"productPageId":24976,"productTypeId":8,"heading":"Perfect Wood Primer & Undercoat White","subHeading":" ","category":"","brand":"Designers Guild","description":"A high quality white water based primer/undercoat for wood which is suitable for interior and exterior use.\nA low odour, available in 3 colours: white, light grey and dark grey, the product's speed of drying allows for 2 coats to be appied in one day.\n\nPerfect Masonry Paint\nA hardwearing, weatherproof masonry paint suitable for use outdoors on walls, brickwork and render, offering a beautifully deep chalky finish.","urlSemantics":"paint/perfect-wood-primer-and-undercoat-white","breadcrumb":"<li><a href=\"/fr/commandez-vos-pots-echantillons-de-peinture/l1081\">COMMANDEZ VOTRE PEINTURE</a></li><li><span>Perfect Wood Primer & Undercoat White</span></li>","url":"/fr/paint/perfect-wood-primer-and-undercoat-white/p24976","titleTag":"Perfect Wood Primer & Undercoat White | Designers Guild","metaDescription":"A high quality white water based primer/undercoat for wood which is suitable for interior and exterior use.","reviewAverage":null,"reviewCount":null,"isNew":false,"customCanonical":null,"templateId":9,"isRugOrRunner":false,"delivery":"<div style=\"width: 100%;\">\n <p>\n\t\t\tLes frais de port vous seront facturés 1.5€ pour toute commande allant jusqu&#39;à 3 échantillons (tissus et papier peints). \n\t\t\tLes frais de port vous seront offerts si vous achetez plus de 3 échantillons lors de la même commande.\n\t\t</p>\n\t\t<p>\n\t\t\tLa livraison des échantillons se fera par la Poste avec un délai estimé allant de 3 et 5 jours ouvrables.\n\t\t</p>\n\n<table class=\"addendum-table_info\">\n <thead>\n <tr>\n <th class=\"addendum-table-align\">\n Options et tarification du transport\n </th>\n <th>\n France\n </th>\n</tr>\n </thead>\n <tbody>\n <tr>\n<td class=\"addendum-table-align\" style=\"color: #585858\">Frais de livraison (par commande)</td>\n<td></td>\n</tr>\n<tr>\n<td>Livraison Standard (3 a 5 jours ouvrables</td>\n<td>15.5€&nbsp;</td>\n</tr>\n<tr>\n<td>Livraison des pots échantillons de peinture</td>\n<td>Supplément 15.5€&nbsp;</td>\n</tr>\n<tr><td colspan=\"2\">&nbsp;</td></tr>\n<tr>\n<td class=\"addendum-table-align\" style=\"color: #585858\">Frais de livraison échantillons (par commande)</td>\n<td></td>\n</tr>\n<tr>\n<td>La Poste</td>\n<td>1.5€&nbsp;</td>\n</tr>\n<tr><td colspan=\"2\">&nbsp;</td></tr>\n<tr>\n<td class=\"addendum-table-align\" style=\"color: #585858\">Frais de livraison tapis (frais par tapis)</td>\n<td></td>\n</tr>\n<tr>\n<td>Livraison Standard (3 a 5 jours ouvrables)</td>\n<td>25€&nbsp;</td>\n</tr>\n<tr>\n<td>Reliquat de Commande</td>\n<td>5.3€&nbsp;</td>\n</tr>\n </tbody>\n</table>\n<p>**Nos tapis unis (Soho, Shoreditch, Fitzrovia and Belgravia) sont produits a la demande et sont livrés entre 4 et 6 semaines apres réception de la commande</p>\n\t</div>","returns":"<p>Les produits retournés doivent être dans leur état et emballage d&#39;origine, accompagnés de leur facture d&#39;achat ou d&#39;une copie en cas de retour partiel. Le retour d'un produit ne peut être effectué qu'après confirmation et accord de Designers Guild.&nbsp;</p>\n<p>\nDans les cas d'un retour de tapis, merci de contacter directement notre Service Clients <a style=\"display: inline;\" href=\"mailto:shopfrance@designersguild.com\">shopfrance@designersguild.com</a>.\n</p>","products":[{"productId":148555,"code":"PTM1717","orderFormName":"White - 1 Litre","orderFormGroup":"wood primer & undercoat","brand":"Designers Guild","gtin13":"5051001705338","images":[{"imageId":59518,"altText":"PURE WHITE - FLOOR PAINT - 2.5LTR","titleText":"PURE WHITE - FLOOR PAINT - 2.5LTR","templateImageId":true,"maxWidth":1024}]},{"productId":148556,"code":"PTM1718","orderFormName":"White - 2.5 Litre","orderFormGroup":"wood primer & undercoat","brand":"Designers Guild","gtin13":"5051001657583","images":[{"imageId":59518,"altText":"PURE WHITE - FLOOR PAINT - 2.5LTR","titleText":"PURE WHITE - FLOOR PAINT - 2.5LTR","templateImageId":true,"maxWidth":1024}]}],"images":[{"imageId":59518,"templateImageId":2,"altText":"PURE WHITE - FLOOR PAINT - 2.5LTR","titleText":"PURE WHITE - FLOOR PAINT - 2.5LTR","sortOrder":0,"maxWidth":1024}],"alternateColourways":[{"productPageId":24976,"urlSemantics":"paint/perfect-wood-primer-and-undercoat-white","url":"/fr/paint/perfect-wood-primer-and-undercoat-white/p24976","heading":"Perfect Wood Primer & Undercoat White","imageId":59518},{"productPageId":24977,"urlSemantics":"paint/perfect-wood-primer-and-undercoat-light-grey","url":"/fr/paint/perfect-wood-primer-and-undercoat-light-grey/p24977","heading":"Perfect Wood Primer & Undercoat Light Grey","imageId":59755},{"productPageId":24978,"urlSemantics":"paint/perfect-wood-primer-and-undercoat-dark-grey","url":"/fr/paint/perfect-wood-primer-and-undercoat-dark-grey/p24978","heading":"Perfect Wood Primer & Undercoat Dark Grey","imageId":59743},{"productPageId":31010,"urlSemantics":"paint/perfect-wall-primer-and-undercoat","url":"/fr/paint/perfect-wall-primer-and-undercoat/p31010","heading":"Perfect Wall Primer & Undercoat","imageId":59537}],"reviews":null,"hreflangs":[{"hreflang":"de","href":"https://www.designersguild.com/de/paint/perfect-wood-primer-and-undercoat-white/p24976"},{"hreflang":"fr","href":"https://www.designersguild.com/fr/paint/perfect-wood-primer-and-undercoat-white/p24976"},{"hreflang":"en-gb","href":"https://www.designersguild.com/uk/paint/perfect-wood-primer-and-undercoat-white/p24976"},{"hreflang":"en-se","href":"https://www.designersguild.com/se/paint/perfect-wood-primer-and-undercoat-white/p24976"},{"hreflang":"en-us","href":"https://www.designersguild.com/us/paint/perfect-wood-primer-and-undercoat-white/p24976"},{"hreflang":"es","href":"https://www.designersguild.com/es/paint/perfect-wood-primer-and-undercoat-white/p24976"},{"hreflang":"it-it","href":"https://www.designersguild.com/it/paint/perfect-wood-primer-and-undercoat-white/p24976"},{"hreflang":"en-nl","href":"https://www.designersguild.com/nl/paint/perfect-wood-primer-and-undercoat-white/p24976"},{"hreflang":"ru","href":"https://www.designersguild.com/ru/paint/perfect-wood-primer-and-undercoat-white/p24976"},{"hreflang":"ja-jp","href":"https://www.designersguild.com/jp/paint/perfect-wood-primer-and-undercoat-white/p24976"},{"hreflang":"en-be","href":"https://www.designersguild.com/be/paint/perfect-wood-primer-and-undercoat-white/p24976"},{"hreflang":"en-au","href":"https://www.designersguild.com/au/paint/perfect-wood-primer-and-undercoat-white/p24976"},{"hreflang":"en-dk","href":"https://www.designersguild.com/dk/paint/perfect-wood-primer-and-undercoat-white/p24976"},{"hreflang":"en-gr","href":"https://www.designersguild.com/eu/paint/perfect-wood-primer-and-undercoat-white/p24976"},{"hreflang":"en-no","href":"https://www.designersguild.com/no/paint/perfect-wood-primer-and-undercoat-white/p24976"},{"hreflang":"de-at","href":"https://www.designersguild.com/at/paint/perfect-wood-primer-and-undercoat-white/p24976"},{"hreflang":"de-ch","href":"https://www.designersguild.com/de-ch/paint/perfect-wood-primer-and-undercoat-white/p24976"},{"hreflang":"fr-ch","href":"https://www.designersguild.com/fr-ch/paint/perfect-wood-primer-and-undercoat-white/p24976"},{"hreflang":"en","href":"https://www.designersguild.com/row/paint/perfect-wood-primer-and-undercoat-white/p24976"},{"hreflang":"en-nz","href":"https://www.designersguild.com/nz/paint/perfect-wood-primer-and-undercoat-white/p24976"},{"hreflang":"en-ie","href":"https://www.designersguild.com/ie/paint/perfect-wood-primer-and-undercoat-white/p24976"},{"hreflang":"fi-fi","href":"https://www.designersguild.com/fi/paint/perfect-wood-primer-and-undercoat-white/p24976"},{"hreflang":"x-default","href":"https://www.designersguild.com/paint/perfect-wood-primer-and-undercoat-white/p24976"}],"relatedProductPages":null,"attributes":[{"attributeGroup":"Marque","attribute":"Designers Guild"}],"collection":null,"moduleOptions":null,"modules":null,"moduleOptionGroups":null,"wholesaleFurniture":null,"relatedSearches":null}},"Stock":{"OrderFormJSON":"{\"products\":[{\"product\":{\"productId\":148555,\"sortOrder\":50,\"productTypeId\":8,\"templateId\":3,\"code\":\"PTM1717\",\"brand\":\"Designers Guild\",\"gtin13\":\"5051001705338\",\"name\":\"Perfect Wood Primer & Undercoat - White - 1 Litre\",\"AKA\":null,\"size\":null,\"imageId\":59518,\"imageAltText\":\"PURE WHITE - FLOOR PAINT - 2.5LTR\",\"imageTitleText\":\"PURE WHITE - FLOOR PAINT - 2.5LTR\",\"rRPMessage\":null,\"rLRRP\":\"39 €\",\"rLTradePrice\":\"39 €\",\"displayPrice\":39.0000,\"displaySalePrice\":null,\"priceMessage\":\"39 €\",\"statusMessage\":null,\"urlSemantics\":\"paint\\/perfect-wood-primer-and-undercoat-white\",\"productPageId\":24976,\"url\":\"\\/fr\\/paint\\/perfect-wood-primer-and-undercoat-white\\/p24976\",\"itemAvailability\":\"InStock\",\"orderFormGroupId\":72,\"orderFormName\":\"White - 1 Litre\",\"attributes\":[{\"attributeId\":607},{\"attributeId\":609},{\"attributeId\":611},{\"attributeId\":617},{\"attributeId\":619}],\"orderFormGroup\":\"wood primer & undercoat\",\"orderFormProperties\":[{\"key\":\"Size\",\"value\":\"1L\"},{\"key\":\"Finish\",\"value\":\"Perfect Wood Primer & Undercoat\"},{\"key\":\"Colour\",\"value\":\"White\"},{\"key\":\"Code\",\"value\":\"PTM1717\"}],\"controls\":{\"allowOrder\":true,\"allowReserve\":false,\"allowReserveWithBatchSample\":false,\"allowSample\":false,\"allowLargeSample\":false,\"allowBackInStockReminder\":false,\"disableOrder\":false,\"disableSample\":false},\"stockMessage\":{\"productTypeID\":8,\"quantityMinimum\":1.00,\"quantityMaximum\":99.00,\"productTypeQuantityMaximum\":null,\"quantityIncrement\":1.00,\"reserveQuantityMaximum\":50.00,\"unit\":\"\",\"allowStockCheck\":false,\"pieceBreakdownMinimum\":null,\"pieceBreakdownMaximum\":null,\"allowBackInStockReminder\":false,\"freeStock\":10000.00,\"nextPOFreeStock\":0.00,\"nextPODueDate\":null,\"totalPOFreeStock\":0.00,\"basketQuantityThresholds\":[{\"minimum\":0,\"maximum\":99999.99,\"stockMessages\":[{\"stockMessage\":\"Mixte à la commande \",\"class\":\"\",\"stockBreakdownTab\":0}]}]},\"orderButtonText\":\"Ajouter au panier\",\"reserveButtonText\":\"Réserve\",\"reserveWithBatchSampleButtonText\":\"Réservez avec échantillon de lot\",\"sample\":{\"productId\":null,\"stockMessage\":null,\"orderButtonText\":\"Ajouter au panier\",\"displayPrice\":null,\"displaySalePrice\":null,\"priceMessage\":null},\"largeSample\":{\"productId\":null,\"stockMessage\":null,\"orderButtonText\":\"Ajouter au panier\",\"displayPrice\":null,\"displaySalePrice\":null,\"priceMessage\":null}}},{\"product\":{\"productId\":148556,\"sortOrder\":51,\"productTypeId\":8,\"templateId\":3,\"code\":\"PTM1718\",\"brand\":\"Designers Guild\",\"gtin13\":\"5051001657583\",\"name\":\"Perfect Wood Primer & Undercoat - White - 2.5 Litre\",\"AKA\":null,\"size\":null,\"imageId\":59518,\"imageAltText\":\"PURE WHITE - FLOOR PAINT - 2.5LTR\",\"imageTitleText\":\"PURE WHITE - FLOOR PAINT - 2.5LTR\",\"rRPMessage\":null,\"rLRRP\":\"84 €\",\"rLTradePrice\":\"84 €\",\"displayPrice\":84.0000,\"displaySalePrice\":null,\"priceMessage\":\"84 €\",\"statusMessage\":null,\"urlSemantics\":\"paint\\/perfect-wood-primer-and-undercoat-white\",\"productPageId\":24976,\"url\":\"\\/fr\\/paint\\/perfect-wood-primer-and-undercoat-white\\/p24976\",\"itemAvailability\":\"InStock\",\"orderFormGroupId\":72,\"orderFormName\":\"White - 2.5 Litre\",\"attributes\":[{\"attributeId\":607},{\"attributeId\":609},{\"attributeId\":611},{\"attributeId\":617},{\"attributeId\":620}],\"orderFormGroup\":\"wood primer & undercoat\",\"orderFormProperties\":[{\"key\":\"Size\",\"value\":\"2.5L\"},{\"key\":\"Finish\",\"value\":\"Perfect Wood Primer & Undercoat\"},{\"key\":\"Colour\",\"value\":\"White\"},{\"key\":\"Code\",\"value\":\"PTM1718\"}],\"controls\":{\"allowOrder\":true,\"allowReserve\":false,\"allowReserveWithBatchSample\":false,\"allowSample\":false,\"allowLargeSample\":false,\"allowBackInStockReminder\":false,\"disableOrder\":false,\"disableSample\":false},\"stockMessage\":{\"productTypeID\":8,\"quantityMinimum\":1.00,\"quantityMaximum\":99.00,\"productTypeQuantityMaximum\":null,\"quantityIncrement\":1.00,\"reserveQuantityMaximum\":50.00,\"unit\":\"\",\"allowStockCheck\":false,\"pieceBreakdownMinimum\":null,\"pieceBreakdownMaximum\":null,\"allowBackInStockReminder\":false,\"freeStock\":10000.00,\"nextPOFreeStock\":0.00,\"nextPODueDate\":null,\"totalPOFreeStock\":0.00,\"basketQuantityThresholds\":[{\"minimum\":0,\"maximum\":99999.99,\"stockMessages\":[{\"stockMessage\":\"Mixte à la commande \",\"class\":\"\",\"stockBreakdownTab\":0}]}]},\"orderButtonText\":\"Ajouter au panier\",\"reserveButtonText\":\"Réserve\",\"reserveWithBatchSampleButtonText\":\"Réservez avec échantillon de lot\",\"sample\":{\"productId\":null,\"stockMessage\":null,\"orderButtonText\":\"Ajouter au panier\",\"displayPrice\":null,\"displaySalePrice\":null,\"priceMessage\":null},\"largeSample\":{\"productId\":null,\"stockMessage\":null,\"orderButtonText\":\"Ajouter au panier\",\"displayPrice\":null,\"displaySalePrice\":null,\"priceMessage\":null}}}]}","orderForm":{"products":[{"product":{"productId":148555,"sortOrder":50,"productTypeId":8,"templateId":3,"code":"PTM1717","brand":"Designers Guild","gtin13":"5051001705338","name":"Perfect Wood Primer & Undercoat - White - 1 Litre","AKA":null,"size":null,"imageId":59518,"imageAltText":"PURE WHITE - FLOOR PAINT - 2.5LTR","imageTitleText":"PURE WHITE - FLOOR PAINT - 2.5LTR","rRPMessage":null,"rLRRP":"39 €","rLTradePrice":"39 €","displayPrice":39.0,"displaySalePrice":null,"priceMessage":"39 €","statusMessage":null,"urlSemantics":"paint/perfect-wood-primer-and-undercoat-white","productPageId":24976,"url":"/fr/paint/perfect-wood-primer-and-undercoat-white/p24976","itemAvailability":"InStock","orderFormGroupId":72,"orderFormName":"White - 1 Litre","attributes":[{"attributeId":607},{"attributeId":609},{"attributeId":611},{"attributeId":617},{"attributeId":619}],"orderFormGroup":"wood primer & undercoat","orderFormProperties":[{"key":"Size","value":"1L"},{"key":"Finish","value":"Perfect Wood Primer & Undercoat"},{"key":"Colour","value":"White"},{"key":"Code","value":"PTM1717"}],"controls":{"allowOrder":true,"allowReserve":false,"allowReserveWithBatchSample":false,"allowSample":false,"allowLargeSample":false,"allowBackInStockReminder":false,"disableOrder":false,"disableSample":false},"stockMessage":{"productTypeID":8,"quantityMinimum":1.0,"quantityMaximum":99.0,"productTypeQuantityMaximum":null,"quantityIncrement":1.0,"reserveQuantityMaximum":50.0,"unit":"","allowStockCheck":false,"pieceBreakdownMinimum":null,"pieceBreakdownMaximum":null,"allowBackInStockReminder":false,"freeStock":10000.0,"nextPOFreeStock":0.0,"nextPODueDate":null,"totalPOFreeStock":0.0,"basketQuantityThresholds":[{"minimum":0,"maximum":99999.99,"stockMessages":[{"stockMessage":"Mixte à la commande ","class":"","stockBreakdownTab":0}]}]},"orderButtonText":"Ajouter au panier","reserveButtonText":"Réserve","reserveWithBatchSampleButtonText":"Réservez avec échantillon de lot","sample":{"productId":null,"stockMessage":null,"orderButtonText":"Ajouter au panier","displayPrice":null,"displaySalePrice":null,"priceMessage":null},"largeSample":{"productId":null,"stockMessage":null,"orderButtonText":"Ajouter au panier","displayPrice":null,"displaySalePrice":null,"priceMessage":null}}},{"product":{"productId":148556,"sortOrder":51,"productTypeId":8,"templateId":3,"code":"PTM1718","brand":"Designers Guild","gtin13":"5051001657583","name":"Perfect Wood Primer & Undercoat - White - 2.5 Litre","AKA":null,"size":null,"imageId":59518,"imageAltText":"PURE WHITE - FLOOR PAINT - 2.5LTR","imageTitleText":"PURE WHITE - FLOOR PAINT - 2.5LTR","rRPMessage":null,"rLRRP":"84 €","rLTradePrice":"84 €","displayPrice":84.0,"displaySalePrice":null,"priceMessage":"84 €","statusMessage":null,"urlSemantics":"paint/perfect-wood-primer-and-undercoat-white","productPageId":24976,"url":"/fr/paint/perfect-wood-primer-and-undercoat-white/p24976","itemAvailability":"InStock","orderFormGroupId":72,"orderFormName":"White - 2.5 Litre","attributes":[{"attributeId":607},{"attributeId":609},{"attributeId":611},{"attributeId":617},{"attributeId":620}],"orderFormGroup":"wood primer & undercoat","orderFormProperties":[{"key":"Size","value":"2.5L"},{"key":"Finish","value":"Perfect Wood Primer & Undercoat"},{"key":"Colour","value":"White"},{"key":"Code","value":"PTM1718"}],"controls":{"allowOrder":true,"allowReserve":false,"allowReserveWithBatchSample":false,"allowSample":false,"allowLargeSample":false,"allowBackInStockReminder":false,"disableOrder":false,"disableSample":false},"stockMessage":{"productTypeID":8,"quantityMinimum":1.0,"quantityMaximum":99.0,"productTypeQuantityMaximum":null,"quantityIncrement":1.0,"reserveQuantityMaximum":50.0,"unit":"","allowStockCheck":false,"pieceBreakdownMinimum":null,"pieceBreakdownMaximum":null,"allowBackInStockReminder":false,"freeStock":10000.0,"nextPOFreeStock":0.0,"nextPODueDate":null,"totalPOFreeStock":0.0,"basketQuantityThresholds":[{"minimum":0,"maximum":99999.99,"stockMessages":[{"stockMessage":"Mixte à la commande ","class":"","stockBreakdownTab":0}]}]},"orderButtonText":"Ajouter au panier","reserveButtonText":"Réserve","reserveWithBatchSampleButtonText":"Réservez avec échantillon de lot","sample":{"productId":null,"stockMessage":null,"orderButtonText":"Ajouter au panier","displayPrice":null,"displaySalePrice":null,"priceMessage":null},"largeSample":{"productId":null,"stockMessage":null,"orderButtonText":"Ajouter au panier","displayPrice":null,"displaySalePrice":null,"priceMessage":null}}}]}},"Carousel":{"CarouselID":"#product-page-24976-carousel","WrapperCSSClass":null,"AspectRatio":1.0,"Heading":"Perfect Wood Primer & Undercoat White","Images":[{"ImageID":59518,"SortOrder":0,"AltText":"PURE WHITE - FLOOR PAINT - 2.5LTR","Overlay":null,"MaxWidth":1024,"ApproximateImageSize":5}],"ApproximateImageSize":4,"DisplayThumbnails":true,"DisplayDashes":true,"Interval":null,"PermitLargeImageModal":true},"MainProduct":{"Solitary":false,"ProductBase":{"product":{"productId":148555,"sortOrder":50,"productTypeId":8,"templateId":3,"code":"PTM1717","brand":"Designers Guild","gtin13":"5051001705338","name":"Perfect Wood Primer & Undercoat - White - 1 Litre","AKA":null,"size":null,"imageId":59518,"imageAltText":"PURE WHITE - FLOOR PAINT - 2.5LTR","imageTitleText":"PURE WHITE - FLOOR PAINT - 2.5LTR","rRPMessage":null,"rLRRP":"39 €","rLTradePrice":"39 €","displayPrice":39.0,"displaySalePrice":null,"priceMessage":"39 €","statusMessage":null,"urlSemantics":"paint/perfect-wood-primer-and-undercoat-white","productPageId":24976,"url":"/fr/paint/perfect-wood-primer-and-undercoat-white/p24976","itemAvailability":"InStock","orderFormGroupId":72,"orderFormName":"White - 1 Litre","attributes":[{"attributeId":607},{"attributeId":609},{"attributeId":611},{"attributeId":617},{"attributeId":619}],"orderFormGroup":"wood primer & undercoat","orderFormProperties":[{"key":"Size","value":"1L"},{"key":"Finish","value":"Perfect Wood Primer & Undercoat"},{"key":"Colour","value":"White"},{"key":"Code","value":"PTM1717"}],"controls":{"allowOrder":true,"allowReserve":false,"allowReserveWithBatchSample":false,"allowSample":false,"allowLargeSample":false,"allowBackInStockReminder":false,"disableOrder":false,"disableSample":false},"stockMessage":{"productTypeID":8,"quantityMinimum":1.0,"quantityMaximum":99.0,"productTypeQuantityMaximum":null,"quantityIncrement":1.0,"reserveQuantityMaximum":50.0,"unit":"","allowStockCheck":false,"pieceBreakdownMinimum":null,"pieceBreakdownMaximum":null,"allowBackInStockReminder":false,"freeStock":10000.0,"nextPOFreeStock":0.0,"nextPODueDate":null,"totalPOFreeStock":0.0,"basketQuantityThresholds":[{"minimum":0,"maximum":99999.99,"stockMessages":[{"stockMessage":"Mixte à la commande ","class":"","stockBreakdownTab":0}]}]},"orderButtonText":"Ajouter au panier","reserveButtonText":"Réserve","reserveWithBatchSampleButtonText":"Réservez avec échantillon de lot","sample":{"productId":null,"stockMessage":null,"orderButtonText":"Ajouter au panier","displayPrice":null,"displaySalePrice":null,"priceMessage":null},"largeSample":{"productId":null,"stockMessage":null,"orderButtonText":"Ajouter au panier","displayPrice":null,"displaySalePrice":null,"priceMessage":null}}},"Product":{"productId":148555,"sortOrder":50,"productTypeId":8,"templateId":3,"code":"PTM1717","brand":"Designers Guild","gtin13":"5051001705338","name":"Perfect Wood Primer & Undercoat - White - 1 Litre","AKA":null,"size":null,"imageId":59518,"imageAltText":"PURE WHITE - FLOOR PAINT - 2.5LTR","imageTitleText":"PURE WHITE - FLOOR PAINT - 2.5LTR","rRPMessage":null,"rLRRP":"39 €","rLTradePrice":"39 €","displayPrice":39.0,"displaySalePrice":null,"priceMessage":"39 €","statusMessage":null,"urlSemantics":"paint/perfect-wood-primer-and-undercoat-white","productPageId":24976,"url":"/fr/paint/perfect-wood-primer-and-undercoat-white/p24976","itemAvailability":"InStock","orderFormGroupId":72,"orderFormName":"White - 1 Litre","attributes":[{"attributeId":607},{"attributeId":609},{"attributeId":611},{"attributeId":617},{"attributeId":619}],"orderFormGroup":"wood primer & undercoat","orderFormProperties":[{"key":"Size","value":"1L"},{"key":"Finish","value":"Perfect Wood Primer & Undercoat"},{"key":"Colour","value":"White"},{"key":"Code","value":"PTM1717"}],"controls":{"allowOrder":true,"allowReserve":false,"allowReserveWithBatchSample":false,"allowSample":false,"allowLargeSample":false,"allowBackInStockReminder":false,"disableOrder":false,"disableSample":false},"stockMessage":{"productTypeID":8,"quantityMinimum":1.0,"quantityMaximum":99.0,"productTypeQuantityMaximum":null,"quantityIncrement":1.0,"reserveQuantityMaximum":50.0,"unit":"","allowStockCheck":false,"pieceBreakdownMinimum":null,"pieceBreakdownMaximum":null,"allowBackInStockReminder":false,"freeStock":10000.0,"nextPOFreeStock":0.0,"nextPODueDate":null,"totalPOFreeStock":0.0,"basketQuantityThresholds":[{"minimum":0,"maximum":99999.99,"stockMessages":[{"stockMessage":"Mixte à la commande ","class":"","stockBreakdownTab":0}]}]},"orderButtonText":"Ajouter au panier","reserveButtonText":"Réserve","reserveWithBatchSampleButtonText":"Réservez avec échantillon de lot","sample":{"productId":null,"stockMessage":null,"orderButtonText":"Ajouter au panier","displayPrice":null,"displaySalePrice":null,"priceMessage":null},"largeSample":{"productId":null,"stockMessage":null,"orderButtonText":"Ajouter au panier","displayPrice":null,"displaySalePrice":null,"priceMessage":null}},"Carousel":{"CarouselID":"#product-148555-carsouel","WrapperCSSClass":null,"AspectRatio":1.0,"Heading":"White - 1 Litre","Images":[{"ImageID":59518,"SortOrder":0,"AltText":"PURE WHITE - FLOOR PAINT - 2.5LTR","Overlay":null,"MaxWidth":null,"ApproximateImageSize":5}],"ApproximateImageSize":5,"DisplayThumbnails":false,"DisplayDashes":true,"Interval":null,"PermitLargeImageModal":true},"ProductID":148555,"ProductTypeID":8,"ProductPageID":24976,"ProductCode":"PTM1717","Brand":"Designers Guild","OrderFormID":"#product-148555","OrderFormCarouselID":"#product-148555-slide","OrderFormGroupID":72,"OrderFormGroup":"wood primer & undercoat","Size":null,"OrderFormName":"White - 1 Litre","BasketName":"Perfect Wood Primer & Undercoat - White - 1 Litre","SortOrder":50,"Attributes":[{"AttributeID":607},{"AttributeID":609},{"AttributeID":611},{"AttributeID":617},{"AttributeID":619}],"Image":{"imageId":59518,"templateImageId":2,"altText":"PURE WHITE - FLOOR PAINT - 2.5LTR","titleText":"PURE WHITE - FLOOR PAINT - 2.5LTR","sortOrder":0,"maxWidth":488},"OrderFormProperties":[{"Key":"Size","Value":"1L"},{"Key":"Finish","Value":"Perfect Wood Primer & Undercoat"},{"Key":"Colour","Value":"White"},{"Key":"Code","Value":"PTM1717"}],"AllowSample":false,"AllowLargeSample":false,"AllowOrder":true,"AllowReserve":false,"AllowReserveWithBatchCutting":false,"ClientProductViewModels":"productViewModel(148555, 1)","URLKeywords":"paint/perfect-wood-primer-and-undercoat-white","ImageLinkToProductPage":false,"IsLifestyle":false},"OtherProducts":[{"Solitary":false,"ProductBase":{"product":{"productId":148556,"sortOrder":51,"productTypeId":8,"templateId":3,"code":"PTM1718","brand":"Designers Guild","gtin13":"5051001657583","name":"Perfect Wood Primer & Undercoat - White - 2.5 Litre","AKA":null,"size":null,"imageId":59518,"imageAltText":"PURE WHITE - FLOOR PAINT - 2.5LTR","imageTitleText":"PURE WHITE - FLOOR PAINT - 2.5LTR","rRPMessage":null,"rLRRP":"84 €","rLTradePrice":"84 €","displayPrice":84.0,"displaySalePrice":null,"priceMessage":"84 €","statusMessage":null,"urlSemantics":"paint/perfect-wood-primer-and-undercoat-white","productPageId":24976,"url":"/fr/paint/perfect-wood-primer-and-undercoat-white/p24976","itemAvailability":"InStock","orderFormGroupId":72,"orderFormName":"White - 2.5 Litre","attributes":[{"attributeId":607},{"attributeId":609},{"attributeId":611},{"attributeId":617},{"attributeId":620}],"orderFormGroup":"wood primer & undercoat","orderFormProperties":[{"key":"Size","value":"2.5L"},{"key":"Finish","value":"Perfect Wood Primer & Undercoat"},{"key":"Colour","value":"White"},{"key":"Code","value":"PTM1718"}],"controls":{"allowOrder":true,"allowReserve":false,"allowReserveWithBatchSample":false,"allowSample":false,"allowLargeSample":false,"allowBackInStockReminder":false,"disableOrder":false,"disableSample":false},"stockMessage":{"productTypeID":8,"quantityMinimum":1.0,"quantityMaximum":99.0,"productTypeQuantityMaximum":null,"quantityIncrement":1.0,"reserveQuantityMaximum":50.0,"unit":"","allowStockCheck":false,"pieceBreakdownMinimum":null,"pieceBreakdownMaximum":null,"allowBackInStockReminder":false,"freeStock":10000.0,"nextPOFreeStock":0.0,"nextPODueDate":null,"totalPOFreeStock":0.0,"basketQuantityThresholds":[{"minimum":0,"maximum":99999.99,"stockMessages":[{"stockMessage":"Mixte à la commande ","class":"","stockBreakdownTab":0}]}]},"orderButtonText":"Ajouter au panier","reserveButtonText":"Réserve","reserveWithBatchSampleButtonText":"Réservez avec échantillon de lot","sample":{"productId":null,"stockMessage":null,"orderButtonText":"Ajouter au panier","displayPrice":null,"displaySalePrice":null,"priceMessage":null},"largeSample":{"productId":null,"stockMessage":null,"orderButtonText":"Ajouter au panier","displayPrice":null,"displaySalePrice":null,"priceMessage":null}}},"Product":{"productId":148556,"sortOrder":51,"productTypeId":8,"templateId":3,"code":"PTM1718","brand":"Designers Guild","gtin13":"5051001657583","name":"Perfect Wood Primer & Undercoat - White - 2.5 Litre","AKA":null,"size":null,"imageId":59518,"imageAltText":"PURE WHITE - FLOOR PAINT - 2.5LTR","imageTitleText":"PURE WHITE - FLOOR PAINT - 2.5LTR","rRPMessage":null,"rLRRP":"84 €","rLTradePrice":"84 €","displayPrice":84.0,"displaySalePrice":null,"priceMessage":"84 €","statusMessage":null,"urlSemantics":"paint/perfect-wood-primer-and-undercoat-white","productPageId":24976,"url":"/fr/paint/perfect-wood-primer-and-undercoat-white/p24976","itemAvailability":"InStock","orderFormGroupId":72,"orderFormName":"White - 2.5 Litre","attributes":[{"attributeId":607},{"attributeId":609},{"attributeId":611},{"attributeId":617},{"attributeId":620}],"orderFormGroup":"wood primer & undercoat","orderFormProperties":[{"key":"Size","value":"2.5L"},{"key":"Finish","value":"Perfect Wood Primer & Undercoat"},{"key":"Colour","value":"White"},{"key":"Code","value":"PTM1718"}],"controls":{"allowOrder":true,"allowReserve":false,"allowReserveWithBatchSample":false,"allowSample":false,"allowLargeSample":false,"allowBackInStockReminder":false,"disableOrder":false,"disableSample":false},"stockMessage":{"productTypeID":8,"quantityMinimum":1.0,"quantityMaximum":99.0,"productTypeQuantityMaximum":null,"quantityIncrement":1.0,"reserveQuantityMaximum":50.0,"unit":"","allowStockCheck":false,"pieceBreakdownMinimum":null,"pieceBreakdownMaximum":null,"allowBackInStockReminder":false,"freeStock":10000.0,"nextPOFreeStock":0.0,"nextPODueDate":null,"totalPOFreeStock":0.0,"basketQuantityThresholds":[{"minimum":0,"maximum":99999.99,"stockMessages":[{"stockMessage":"Mixte à la commande ","class":"","stockBreakdownTab":0}]}]},"orderButtonText":"Ajouter au panier","reserveButtonText":"Réserve","reserveWithBatchSampleButtonText":"Réservez avec échantillon de lot","sample":{"productId":null,"stockMessage":null,"orderButtonText":"Ajouter au panier","displayPrice":null,"displaySalePrice":null,"priceMessage":null},"largeSample":{"productId":null,"stockMessage":null,"orderButtonText":"Ajouter au panier","displayPrice":null,"displaySalePrice":null,"priceMessage":null}},"Carousel":{"CarouselID":"#product-148556-carsouel","WrapperCSSClass":null,"AspectRatio":1.0,"Heading":"White - 2.5 Litre","Images":[{"ImageID":59518,"SortOrder":0,"AltText":"PURE WHITE - FLOOR PAINT - 2.5LTR","Overlay":null,"MaxWidth":null,"ApproximateImageSize":5}],"ApproximateImageSize":5,"DisplayThumbnails":false,"DisplayDashes":true,"Interval":null,"PermitLargeImageModal":true},"ProductID":148556,"ProductTypeID":8,"ProductPageID":24976,"ProductCode":"PTM1718","Brand":"Designers Guild","OrderFormID":"#product-148556","OrderFormCarouselID":"#product-148556-slide","OrderFormGroupID":72,"OrderFormGroup":"wood primer & undercoat","Size":null,"OrderFormName":"White - 2.5 Litre","BasketName":"Perfect Wood Primer & Undercoat - White - 2.5 Litre","SortOrder":51,"Attributes":[{"AttributeID":607},{"AttributeID":609},{"AttributeID":611},{"AttributeID":617},{"AttributeID":620}],"Image":{"imageId":59518,"templateImageId":2,"altText":"PURE WHITE - FLOOR PAINT - 2.5LTR","titleText":"PURE WHITE - FLOOR PAINT - 2.5LTR","sortOrder":0,"maxWidth":488},"OrderFormProperties":[{"Key":"Size","Value":"2.5L"},{"Key":"Finish","Value":"Perfect Wood Primer & Undercoat"},{"Key":"Colour","Value":"White"},{"Key":"Code","Value":"PTM1718"}],"AllowSample":false,"AllowLargeSample":false,"AllowOrder":true,"AllowReserve":false,"AllowReserveWithBatchCutting":false,"ClientProductViewModels":"productViewModel(148556, 1)","URLKeywords":"paint/perfect-wood-primer-and-undercoat-white","ImageLinkToProductPage":false,"IsLifestyle":false}],"RelatedProductPages":[],"RelatedSearches":[],"AllProducts":[{"Solitary":false,"ProductBase":{"product":{"productId":148555,"sortOrder":50,"productTypeId":8,"templateId":3,"code":"PTM1717","brand":"Designers Guild","gtin13":"5051001705338","name":"Perfect Wood Primer & Undercoat - White - 1 Litre","AKA":null,"size":null,"imageId":59518,"imageAltText":"PURE WHITE - FLOOR PAINT - 2.5LTR","imageTitleText":"PURE WHITE - FLOOR PAINT - 2.5LTR","rRPMessage":null,"rLRRP":"39 €","rLTradePrice":"39 €","displayPrice":39.0,"displaySalePrice":null,"priceMessage":"39 €","statusMessage":null,"urlSemantics":"paint/perfect-wood-primer-and-undercoat-white","productPageId":24976,"url":"/fr/paint/perfect-wood-primer-and-undercoat-white/p24976","itemAvailability":"InStock","orderFormGroupId":72,"orderFormName":"White - 1 Litre","attributes":[{"attributeId":607},{"attributeId":609},{"attributeId":611},{"attributeId":617},{"attributeId":619}],"orderFormGroup":"wood primer & undercoat","orderFormProperties":[{"key":"Size","value":"1L"},{"key":"Finish","value":"Perfect Wood Primer & Undercoat"},{"key":"Colour","value":"White"},{"key":"Code","value":"PTM1717"}],"controls":{"allowOrder":true,"allowReserve":false,"allowReserveWithBatchSample":false,"allowSample":false,"allowLargeSample":false,"allowBackInStockReminder":false,"disableOrder":false,"disableSample":false},"stockMessage":{"productTypeID":8,"quantityMinimum":1.0,"quantityMaximum":99.0,"productTypeQuantityMaximum":null,"quantityIncrement":1.0,"reserveQuantityMaximum":50.0,"unit":"","allowStockCheck":false,"pieceBreakdownMinimum":null,"pieceBreakdownMaximum":null,"allowBackInStockReminder":false,"freeStock":10000.0,"nextPOFreeStock":0.0,"nextPODueDate":null,"totalPOFreeStock":0.0,"basketQuantityThresholds":[{"minimum":0,"maximum":99999.99,"stockMessages":[{"stockMessage":"Mixte à la commande ","class":"","stockBreakdownTab":0}]}]},"orderButtonText":"Ajouter au panier","reserveButtonText":"Réserve","reserveWithBatchSampleButtonText":"Réservez avec échantillon de lot","sample":{"productId":null,"stockMessage":null,"orderButtonText":"Ajouter au panier","displayPrice":null,"displaySalePrice":null,"priceMessage":null},"largeSample":{"productId":null,"stockMessage":null,"orderButtonText":"Ajouter au panier","displayPrice":null,"displaySalePrice":null,"priceMessage":null}}},"Product":{"productId":148555,"sortOrder":50,"productTypeId":8,"templateId":3,"code":"PTM1717","brand":"Designers Guild","gtin13":"5051001705338","name":"Perfect Wood Primer & Undercoat - White - 1 Litre","AKA":null,"size":null,"imageId":59518,"imageAltText":"PURE WHITE - FLOOR PAINT - 2.5LTR","imageTitleText":"PURE WHITE - FLOOR PAINT - 2.5LTR","rRPMessage":null,"rLRRP":"39 €","rLTradePrice":"39 €","displayPrice":39.0,"displaySalePrice":null,"priceMessage":"39 €","statusMessage":null,"urlSemantics":"paint/perfect-wood-primer-and-undercoat-white","productPageId":24976,"url":"/fr/paint/perfect-wood-primer-and-undercoat-white/p24976","itemAvailability":"InStock","orderFormGroupId":72,"orderFormName":"White - 1 Litre","attributes":[{"attributeId":607},{"attributeId":609},{"attributeId":611},{"attributeId":617},{"attributeId":619}],"orderFormGroup":"wood primer & undercoat","orderFormProperties":[{"key":"Size","value":"1L"},{"key":"Finish","value":"Perfect Wood Primer & Undercoat"},{"key":"Colour","value":"White"},{"key":"Code","value":"PTM1717"}],"controls":{"allowOrder":true,"allowReserve":false,"allowReserveWithBatchSample":false,"allowSample":false,"allowLargeSample":false,"allowBackInStockReminder":false,"disableOrder":false,"disableSample":false},"stockMessage":{"productTypeID":8,"quantityMinimum":1.0,"quantityMaximum":99.0,"productTypeQuantityMaximum":null,"quantityIncrement":1.0,"reserveQuantityMaximum":50.0,"unit":"","allowStockCheck":false,"pieceBreakdownMinimum":null,"pieceBreakdownMaximum":null,"allowBackInStockReminder":false,"freeStock":10000.0,"nextPOFreeStock":0.0,"nextPODueDate":null,"totalPOFreeStock":0.0,"basketQuantityThresholds":[{"minimum":0,"maximum":99999.99,"stockMessages":[{"stockMessage":"Mixte à la commande ","class":"","stockBreakdownTab":0}]}]},"orderButtonText":"Ajouter au panier","reserveButtonText":"Réserve","reserveWithBatchSampleButtonText":"Réservez avec échantillon de lot","sample":{"productId":null,"stockMessage":null,"orderButtonText":"Ajouter au panier","displayPrice":null,"displaySalePrice":null,"priceMessage":null},"largeSample":{"productId":null,"stockMessage":null,"orderButtonText":"Ajouter au panier","displayPrice":null,"displaySalePrice":null,"priceMessage":null}},"Carousel":{"CarouselID":"#product-148555-carsouel","WrapperCSSClass":null,"AspectRatio":1.0,"Heading":"White - 1 Litre","Images":[{"ImageID":59518,"SortOrder":0,"AltText":"PURE WHITE - FLOOR PAINT - 2.5LTR","Overlay":null,"MaxWidth":null,"ApproximateImageSize":5}],"ApproximateImageSize":5,"DisplayThumbnails":false,"DisplayDashes":true,"Interval":null,"PermitLargeImageModal":true},"ProductID":148555,"ProductTypeID":8,"ProductPageID":24976,"ProductCode":"PTM1717","Brand":"Designers Guild","OrderFormID":"#product-148555","OrderFormCarouselID":"#product-148555-slide","OrderFormGroupID":72,"OrderFormGroup":"wood primer & undercoat","Size":null,"OrderFormName":"White - 1 Litre","BasketName":"Perfect Wood Primer & Undercoat - White - 1 Litre","SortOrder":50,"Attributes":[{"AttributeID":607},{"AttributeID":609},{"AttributeID":611},{"AttributeID":617},{"AttributeID":619}],"Image":{"imageId":59518,"templateImageId":2,"altText":"PURE WHITE - FLOOR PAINT - 2.5LTR","titleText":"PURE WHITE - FLOOR PAINT - 2.5LTR","sortOrder":0,"maxWidth":488},"OrderFormProperties":[{"Key":"Size","Value":"1L"},{"Key":"Finish","Value":"Perfect Wood Primer & Undercoat"},{"Key":"Colour","Value":"White"},{"Key":"Code","Value":"PTM1717"}],"AllowSample":false,"AllowLargeSample":false,"AllowOrder":true,"AllowReserve":false,"AllowReserveWithBatchCutting":false,"ClientProductViewModels":"productViewModel(148555, 1)","URLKeywords":"paint/perfect-wood-primer-and-undercoat-white","ImageLinkToProductPage":false,"IsLifestyle":false},{"Solitary":false,"ProductBase":{"product":{"productId":148556,"sortOrder":51,"productTypeId":8,"templateId":3,"code":"PTM1718","brand":"Designers Guild","gtin13":"5051001657583","name":"Perfect Wood Primer & Undercoat - White - 2.5 Litre","AKA":null,"size":null,"imageId":59518,"imageAltText":"PURE WHITE - FLOOR PAINT - 2.5LTR","imageTitleText":"PURE WHITE - FLOOR PAINT - 2.5LTR","rRPMessage":null,"rLRRP":"84 €","rLTradePrice":"84 €","displayPrice":84.0,"displaySalePrice":null,"priceMessage":"84 €","statusMessage":null,"urlSemantics":"paint/perfect-wood-primer-and-undercoat-white","productPageId":24976,"url":"/fr/paint/perfect-wood-primer-and-undercoat-white/p24976","itemAvailability":"InStock","orderFormGroupId":72,"orderFormName":"White - 2.5 Litre","attributes":[{"attributeId":607},{"attributeId":609},{"attributeId":611},{"attributeId":617},{"attributeId":620}],"orderFormGroup":"wood primer & undercoat","orderFormProperties":[{"key":"Size","value":"2.5L"},{"key":"Finish","value":"Perfect Wood Primer & Undercoat"},{"key":"Colour","value":"White"},{"key":"Code","value":"PTM1718"}],"controls":{"allowOrder":true,"allowReserve":false,"allowReserveWithBatchSample":false,"allowSample":false,"allowLargeSample":false,"allowBackInStockReminder":false,"disableOrder":false,"disableSample":false},"stockMessage":{"productTypeID":8,"quantityMinimum":1.0,"quantityMaximum":99.0,"productTypeQuantityMaximum":null,"quantityIncrement":1.0,"reserveQuantityMaximum":50.0,"unit":"","allowStockCheck":false,"pieceBreakdownMinimum":null,"pieceBreakdownMaximum":null,"allowBackInStockReminder":false,"freeStock":10000.0,"nextPOFreeStock":0.0,"nextPODueDate":null,"totalPOFreeStock":0.0,"basketQuantityThresholds":[{"minimum":0,"maximum":99999.99,"stockMessages":[{"stockMessage":"Mixte à la commande ","class":"","stockBreakdownTab":0}]}]},"orderButtonText":"Ajouter au panier","reserveButtonText":"Réserve","reserveWithBatchSampleButtonText":"Réservez avec échantillon de lot","sample":{"productId":null,"stockMessage":null,"orderButtonText":"Ajouter au panier","displayPrice":null,"displaySalePrice":null,"priceMessage":null},"largeSample":{"productId":null,"stockMessage":null,"orderButtonText":"Ajouter au panier","displayPrice":null,"displaySalePrice":null,"priceMessage":null}}},"Product":{"productId":148556,"sortOrder":51,"productTypeId":8,"templateId":3,"code":"PTM1718","brand":"Designers Guild","gtin13":"5051001657583","name":"Perfect Wood Primer & Undercoat - White - 2.5 Litre","AKA":null,"size":null,"imageId":59518,"imageAltText":"PURE WHITE - FLOOR PAINT - 2.5LTR","imageTitleText":"PURE WHITE - FLOOR PAINT - 2.5LTR","rRPMessage":null,"rLRRP":"84 €","rLTradePrice":"84 €","displayPrice":84.0,"displaySalePrice":null,"priceMessage":"84 €","statusMessage":null,"urlSemantics":"paint/perfect-wood-primer-and-undercoat-white","productPageId":24976,"url":"/fr/paint/perfect-wood-primer-and-undercoat-white/p24976","itemAvailability":"InStock","orderFormGroupId":72,"orderFormName":"White - 2.5 Litre","attributes":[{"attributeId":607},{"attributeId":609},{"attributeId":611},{"attributeId":617},{"attributeId":620}],"orderFormGroup":"wood primer & undercoat","orderFormProperties":[{"key":"Size","value":"2.5L"},{"key":"Finish","value":"Perfect Wood Primer & Undercoat"},{"key":"Colour","value":"White"},{"key":"Code","value":"PTM1718"}],"controls":{"allowOrder":true,"allowReserve":false,"allowReserveWithBatchSample":false,"allowSample":false,"allowLargeSample":false,"allowBackInStockReminder":false,"disableOrder":false,"disableSample":false},"stockMessage":{"productTypeID":8,"quantityMinimum":1.0,"quantityMaximum":99.0,"productTypeQuantityMaximum":null,"quantityIncrement":1.0,"reserveQuantityMaximum":50.0,"unit":"","allowStockCheck":false,"pieceBreakdownMinimum":null,"pieceBreakdownMaximum":null,"allowBackInStockReminder":false,"freeStock":10000.0,"nextPOFreeStock":0.0,"nextPODueDate":null,"totalPOFreeStock":0.0,"basketQuantityThresholds":[{"minimum":0,"maximum":99999.99,"stockMessages":[{"stockMessage":"Mixte à la commande ","class":"","stockBreakdownTab":0}]}]},"orderButtonText":"Ajouter au panier","reserveButtonText":"Réserve","reserveWithBatchSampleButtonText":"Réservez avec échantillon de lot","sample":{"productId":null,"stockMessage":null,"orderButtonText":"Ajouter au panier","displayPrice":null,"displaySalePrice":null,"priceMessage":null},"largeSample":{"productId":null,"stockMessage":null,"orderButtonText":"Ajouter au panier","displayPrice":null,"displaySalePrice":null,"priceMessage":null}},"Carousel":{"CarouselID":"#product-148556-carsouel","WrapperCSSClass":null,"AspectRatio":1.0,"Heading":"White - 2.5 Litre","Images":[{"ImageID":59518,"SortOrder":0,"AltText":"PURE WHITE - FLOOR PAINT - 2.5LTR","Overlay":null,"MaxWidth":null,"ApproximateImageSize":5}],"ApproximateImageSize":5,"DisplayThumbnails":false,"DisplayDashes":true,"Interval":null,"PermitLargeImageModal":true},"ProductID":148556,"ProductTypeID":8,"ProductPageID":24976,"ProductCode":"PTM1718","Brand":"Designers Guild","OrderFormID":"#product-148556","OrderFormCarouselID":"#product-148556-slide","OrderFormGroupID":72,"OrderFormGroup":"wood primer & undercoat","Size":null,"OrderFormName":"White - 2.5 Litre","BasketName":"Perfect Wood Primer & Undercoat - White - 2.5 Litre","SortOrder":51,"Attributes":[{"AttributeID":607},{"AttributeID":609},{"AttributeID":611},{"AttributeID":617},{"AttributeID":620}],"Image":{"imageId":59518,"templateImageId":2,"altText":"PURE WHITE - FLOOR PAINT - 2.5LTR","titleText":"PURE WHITE - FLOOR PAINT - 2.5LTR","sortOrder":0,"maxWidth":488},"OrderFormProperties":[{"Key":"Size","Value":"2.5L"},{"Key":"Finish","Value":"Perfect Wood Primer & Undercoat"},{"Key":"Colour","Value":"White"},{"Key":"Code","Value":"PTM1718"}],"AllowSample":false,"AllowLargeSample":false,"AllowOrder":true,"AllowReserve":false,"AllowReserveWithBatchCutting":false,"ClientProductViewModels":"productViewModel(148556, 1)","URLKeywords":"paint/perfect-wood-primer-and-undercoat-white","ImageLinkToProductPage":false,"IsLifestyle":false}],"OrderFormGroups":[{"OrderFormGroupID":72,"Name":"wood primer & undercoat","UseSizeButtons":false,"Items":[{"Solitary":false,"ProductBase":{"product":{"productId":148555,"sortOrder":50,"productTypeId":8,"templateId":3,"code":"PTM1717","brand":"Designers Guild","gtin13":"5051001705338","name":"Perfect Wood Primer & Undercoat - White - 1 Litre","AKA":null,"size":null,"imageId":59518,"imageAltText":"PURE WHITE - FLOOR PAINT - 2.5LTR","imageTitleText":"PURE WHITE - FLOOR PAINT - 2.5LTR","rRPMessage":null,"rLRRP":"39 €","rLTradePrice":"39 €","displayPrice":39.0,"displaySalePrice":null,"priceMessage":"39 €","statusMessage":null,"urlSemantics":"paint/perfect-wood-primer-and-undercoat-white","productPageId":24976,"url":"/fr/paint/perfect-wood-primer-and-undercoat-white/p24976","itemAvailability":"InStock","orderFormGroupId":72,"orderFormName":"White - 1 Litre","attributes":[{"attributeId":607},{"attributeId":609},{"attributeId":611},{"attributeId":617},{"attributeId":619}],"orderFormGroup":"wood primer & undercoat","orderFormProperties":[{"key":"Size","value":"1L"},{"key":"Finish","value":"Perfect Wood Primer & Undercoat"},{"key":"Colour","value":"White"},{"key":"Code","value":"PTM1717"}],"controls":{"allowOrder":true,"allowReserve":false,"allowReserveWithBatchSample":false,"allowSample":false,"allowLargeSample":false,"allowBackInStockReminder":false,"disableOrder":false,"disableSample":false},"stockMessage":{"productTypeID":8,"quantityMinimum":1.0,"quantityMaximum":99.0,"productTypeQuantityMaximum":null,"quantityIncrement":1.0,"reserveQuantityMaximum":50.0,"unit":"","allowStockCheck":false,"pieceBreakdownMinimum":null,"pieceBreakdownMaximum":null,"allowBackInStockReminder":false,"freeStock":10000.0,"nextPOFreeStock":0.0,"nextPODueDate":null,"totalPOFreeStock":0.0,"basketQuantityThresholds":[{"minimum":0,"maximum":99999.99,"stockMessages":[{"stockMessage":"Mixte à la commande ","class":"","stockBreakdownTab":0}]}]},"orderButtonText":"Ajouter au panier","reserveButtonText":"Réserve","reserveWithBatchSampleButtonText":"Réservez avec échantillon de lot","sample":{"productId":null,"stockMessage":null,"orderButtonText":"Ajouter au panier","displayPrice":null,"displaySalePrice":null,"priceMessage":null},"largeSample":{"productId":null,"stockMessage":null,"orderButtonText":"Ajouter au panier","displayPrice":null,"displaySalePrice":null,"priceMessage":null}}},"Product":{"productId":148555,"sortOrder":50,"productTypeId":8,"templateId":3,"code":"PTM1717","brand":"Designers Guild","gtin13":"5051001705338","name":"Perfect Wood Primer & Undercoat - White - 1 Litre","AKA":null,"size":null,"imageId":59518,"imageAltText":"PURE WHITE - FLOOR PAINT - 2.5LTR","imageTitleText":"PURE WHITE - FLOOR PAINT - 2.5LTR","rRPMessage":null,"rLRRP":"39 €","rLTradePrice":"39 €","displayPrice":39.0,"displaySalePrice":null,"priceMessage":"39 €","statusMessage":null,"urlSemantics":"paint/perfect-wood-primer-and-undercoat-white","productPageId":24976,"url":"/fr/paint/perfect-wood-primer-and-undercoat-white/p24976","itemAvailability":"InStock","orderFormGroupId":72,"orderFormName":"White - 1 Litre","attributes":[{"attributeId":607},{"attributeId":609},{"attributeId":611},{"attributeId":617},{"attributeId":619}],"orderFormGroup":"wood primer & undercoat","orderFormProperties":[{"key":"Size","value":"1L"},{"key":"Finish","value":"Perfect Wood Primer & Undercoat"},{"key":"Colour","value":"White"},{"key":"Code","value":"PTM1717"}],"controls":{"allowOrder":true,"allowReserve":false,"allowReserveWithBatchSample":false,"allowSample":false,"allowLargeSample":false,"allowBackInStockReminder":false,"disableOrder":false,"disableSample":false},"stockMessage":{"productTypeID":8,"quantityMinimum":1.0,"quantityMaximum":99.0,"productTypeQuantityMaximum":null,"quantityIncrement":1.0,"reserveQuantityMaximum":50.0,"unit":"","allowStockCheck":false,"pieceBreakdownMinimum":null,"pieceBreakdownMaximum":null,"allowBackInStockReminder":false,"freeStock":10000.0,"nextPOFreeStock":0.0,"nextPODueDate":null,"totalPOFreeStock":0.0,"basketQuantityThresholds":[{"minimum":0,"maximum":99999.99,"stockMessages":[{"stockMessage":"Mixte à la commande ","class":"","stockBreakdownTab":0}]}]},"orderButtonText":"Ajouter au panier","reserveButtonText":"Réserve","reserveWithBatchSampleButtonText":"Réservez avec échantillon de lot","sample":{"productId":null,"stockMessage":null,"orderButtonText":"Ajouter au panier","displayPrice":null,"displaySalePrice":null,"priceMessage":null},"largeSample":{"productId":null,"stockMessage":null,"orderButtonText":"Ajouter au panier","displayPrice":null,"displaySalePrice":null,"priceMessage":null}},"Carousel":{"CarouselID":"#product-148555-carsouel","WrapperCSSClass":null,"AspectRatio":1.0,"Heading":"White - 1 Litre","Images":[{"ImageID":59518,"SortOrder":0,"AltText":"PURE WHITE - FLOOR PAINT - 2.5LTR","Overlay":null,"MaxWidth":null,"ApproximateImageSize":5}],"ApproximateImageSize":5,"DisplayThumbnails":false,"DisplayDashes":true,"Interval":null,"PermitLargeImageModal":true},"ProductID":148555,"ProductTypeID":8,"ProductPageID":24976,"ProductCode":"PTM1717","Brand":"Designers Guild","OrderFormID":"#product-148555","OrderFormCarouselID":"#product-148555-slide","OrderFormGroupID":72,"OrderFormGroup":"wood primer & undercoat","Size":null,"OrderFormName":"White - 1 Litre","BasketName":"Perfect Wood Primer & Undercoat - White - 1 Litre","SortOrder":50,"Attributes":[{"AttributeID":607},{"AttributeID":609},{"AttributeID":611},{"AttributeID":617},{"AttributeID":619}],"Image":{"imageId":59518,"templateImageId":2,"altText":"PURE WHITE - FLOOR PAINT - 2.5LTR","titleText":"PURE WHITE - FLOOR PAINT - 2.5LTR","sortOrder":0,"maxWidth":488},"OrderFormProperties":[{"Key":"Size","Value":"1L"},{"Key":"Finish","Value":"Perfect Wood Primer & Undercoat"},{"Key":"Colour","Value":"White"},{"Key":"Code","Value":"PTM1717"}],"AllowSample":false,"AllowLargeSample":false,"AllowOrder":true,"AllowReserve":false,"AllowReserveWithBatchCutting":false,"ClientProductViewModels":"productViewModel(148555, 1)","URLKeywords":"paint/perfect-wood-primer-and-undercoat-white","ImageLinkToProductPage":false,"IsLifestyle":false},{"Solitary":false,"ProductBase":{"product":{"productId":148556,"sortOrder":51,"productTypeId":8,"templateId":3,"code":"PTM1718","brand":"Designers Guild","gtin13":"5051001657583","name":"Perfect Wood Primer & Undercoat - White - 2.5 Litre","AKA":null,"size":null,"imageId":59518,"imageAltText":"PURE WHITE - FLOOR PAINT - 2.5LTR","imageTitleText":"PURE WHITE - FLOOR PAINT - 2.5LTR","rRPMessage":null,"rLRRP":"84 €","rLTradePrice":"84 €","displayPrice":84.0,"displaySalePrice":null,"priceMessage":"84 €","statusMessage":null,"urlSemantics":"paint/perfect-wood-primer-and-undercoat-white","productPageId":24976,"url":"/fr/paint/perfect-wood-primer-and-undercoat-white/p24976","itemAvailability":"InStock","orderFormGroupId":72,"orderFormName":"White - 2.5 Litre","attributes":[{"attributeId":607},{"attributeId":609},{"attributeId":611},{"attributeId":617},{"attributeId":620}],"orderFormGroup":"wood primer & undercoat","orderFormProperties":[{"key":"Size","value":"2.5L"},{"key":"Finish","value":"Perfect Wood Primer & Undercoat"},{"key":"Colour","value":"White"},{"key":"Code","value":"PTM1718"}],"controls":{"allowOrder":true,"allowReserve":false,"allowReserveWithBatchSample":false,"allowSample":false,"allowLargeSample":false,"allowBackInStockReminder":false,"disableOrder":false,"disableSample":false},"stockMessage":{"productTypeID":8,"quantityMinimum":1.0,"quantityMaximum":99.0,"productTypeQuantityMaximum":null,"quantityIncrement":1.0,"reserveQuantityMaximum":50.0,"unit":"","allowStockCheck":false,"pieceBreakdownMinimum":null,"pieceBreakdownMaximum":null,"allowBackInStockReminder":false,"freeStock":10000.0,"nextPOFreeStock":0.0,"nextPODueDate":null,"totalPOFreeStock":0.0,"basketQuantityThresholds":[{"minimum":0,"maximum":99999.99,"stockMessages":[{"stockMessage":"Mixte à la commande ","class":"","stockBreakdownTab":0}]}]},"orderButtonText":"Ajouter au panier","reserveButtonText":"Réserve","reserveWithBatchSampleButtonText":"Réservez avec échantillon de lot","sample":{"productId":null,"stockMessage":null,"orderButtonText":"Ajouter au panier","displayPrice":null,"displaySalePrice":null,"priceMessage":null},"largeSample":{"productId":null,"stockMessage":null,"orderButtonText":"Ajouter au panier","displayPrice":null,"displaySalePrice":null,"priceMessage":null}}},"Product":{"productId":148556,"sortOrder":51,"productTypeId":8,"templateId":3,"code":"PTM1718","brand":"Designers Guild","gtin13":"5051001657583","name":"Perfect Wood Primer & Undercoat - White - 2.5 Litre","AKA":null,"size":null,"imageId":59518,"imageAltText":"PURE WHITE - FLOOR PAINT - 2.5LTR","imageTitleText":"PURE WHITE - FLOOR PAINT - 2.5LTR","rRPMessage":null,"rLRRP":"84 €","rLTradePrice":"84 €","displayPrice":84.0,"displaySalePrice":null,"priceMessage":"84 €","statusMessage":null,"urlSemantics":"paint/perfect-wood-primer-and-undercoat-white","productPageId":24976,"url":"/fr/paint/perfect-wood-primer-and-undercoat-white/p24976","itemAvailability":"InStock","orderFormGroupId":72,"orderFormName":"White - 2.5 Litre","attributes":[{"attributeId":607},{"attributeId":609},{"attributeId":611},{"attributeId":617},{"attributeId":620}],"orderFormGroup":"wood primer & undercoat","orderFormProperties":[{"key":"Size","value":"2.5L"},{"key":"Finish","value":"Perfect Wood Primer & Undercoat"},{"key":"Colour","value":"White"},{"key":"Code","value":"PTM1718"}],"controls":{"allowOrder":true,"allowReserve":false,"allowReserveWithBatchSample":false,"allowSample":false,"allowLargeSample":false,"allowBackInStockReminder":false,"disableOrder":false,"disableSample":false},"stockMessage":{"productTypeID":8,"quantityMinimum":1.0,"quantityMaximum":99.0,"productTypeQuantityMaximum":null,"quantityIncrement":1.0,"reserveQuantityMaximum":50.0,"unit":"","allowStockCheck":false,"pieceBreakdownMinimum":null,"pieceBreakdownMaximum":null,"allowBackInStockReminder":false,"freeStock":10000.0,"nextPOFreeStock":0.0,"nextPODueDate":null,"totalPOFreeStock":0.0,"basketQuantityThresholds":[{"minimum":0,"maximum":99999.99,"stockMessages":[{"stockMessage":"Mixte à la commande ","class":"","stockBreakdownTab":0}]}]},"orderButtonText":"Ajouter au panier","reserveButtonText":"Réserve","reserveWithBatchSampleButtonText":"Réservez avec échantillon de lot","sample":{"productId":null,"stockMessage":null,"orderButtonText":"Ajouter au panier","displayPrice":null,"displaySalePrice":null,"priceMessage":null},"largeSample":{"productId":null,"stockMessage":null,"orderButtonText":"Ajouter au panier","displayPrice":null,"displaySalePrice":null,"priceMessage":null}},"Carousel":{"CarouselID":"#product-148556-carsouel","WrapperCSSClass":null,"AspectRatio":1.0,"Heading":"White - 2.5 Litre","Images":[{"ImageID":59518,"SortOrder":0,"AltText":"PURE WHITE - FLOOR PAINT - 2.5LTR","Overlay":null,"MaxWidth":null,"ApproximateImageSize":5}],"ApproximateImageSize":5,"DisplayThumbnails":false,"DisplayDashes":true,"Interval":null,"PermitLargeImageModal":true},"ProductID":148556,"ProductTypeID":8,"ProductPageID":24976,"ProductCode":"PTM1718","Brand":"Designers Guild","OrderFormID":"#product-148556","OrderFormCarouselID":"#product-148556-slide","OrderFormGroupID":72,"OrderFormGroup":"wood primer & undercoat","Size":null,"OrderFormName":"White - 2.5 Litre","BasketName":"Perfect Wood Primer & Undercoat - White - 2.5 Litre","SortOrder":51,"Attributes":[{"AttributeID":607},{"AttributeID":609},{"AttributeID":611},{"AttributeID":617},{"AttributeID":620}],"Image":{"imageId":59518,"templateImageId":2,"altText":"PURE WHITE - FLOOR PAINT - 2.5LTR","titleText":"PURE WHITE - FLOOR PAINT - 2.5LTR","sortOrder":0,"maxWidth":488},"OrderFormProperties":[{"Key":"Size","Value":"2.5L"},{"Key":"Finish","Value":"Perfect Wood Primer & Undercoat"},{"Key":"Colour","Value":"White"},{"Key":"Code","Value":"PTM1718"}],"AllowSample":false,"AllowLargeSample":false,"AllowOrder":true,"AllowReserve":false,"AllowReserveWithBatchCutting":false,"ClientProductViewModels":"productViewModel(148556, 1)","URLKeywords":"paint/perfect-wood-primer-and-undercoat-white","ImageLinkToProductPage":false,"IsLifestyle":false}],"MasterDefinition":{"SiteSectionID":null,"TitleTag":"Perfect Wood Primer & Undercoat White | Designers Guild","MetaDescription":"A high quality white water based primer/undercoat for wood which is suitable for interior and exterior use.","BackInStockReminder":null,"ItemsInBasket":0.0,"UrlBreakdown":{"ContentType":1,"ContentId":24976,"ContentDate":"2023-01-30T00:00:00","SemanticString":"paint/perfect-wood-primer-and-undercoat-white","countryDetails":{"CountryLanguageID":2,"RegionID":3,"CountryID":79,"CountryCode":"FR","LanguageID":3,"SortOrder":16,"Name":"France","URL":"fr","DotNetCulture":"fr-FR","ShopEnabled":true,"LanguageCode":"fr","LanguageDotNetCulture":"fr-FR","MertexCurrencyCode":"EUR","CurrencyCode":"EUR","PriceListID":4,"AllowTradeOrders":true,"AcceptAmazonPay":false,"BuyOnlineRedirectAllowed":true,"EcommerceEnabled":true,"SamplesEnabled":true},"contentTypeAndIdNotFound":false,"CountryAwareness":{"Match":false,"Culture":"us","objCountryItem":{"CountryLanguageID":5,"RegionID":2,"CountryID":238,"CountryCode":null,"LanguageID":2,"SortOrder":1,"Name":"United States","URL":"us","DotNetCulture":"en-US","ShopEnabled":true,"LanguageCode":"us","LanguageDotNetCulture":"en-US","MertexCurrencyCode":"USD","CurrencyCode":"USD","PriceListID":2,"AllowTradeOrders":false,"AcceptAmazonPay":true,"BuyOnlineRedirectAllowed":false,"EcommerceEnabled":false,"SamplesEnabled":false}},"GeoIPCulture":null,"siteCountryNotFoundInUrl":false},"GoogleHrefs":[{"hreflang":"de","href":"https://www.designersguild.com/de/paint/perfect-wood-primer-and-undercoat-white/p24976"},{"hreflang":"fr","href":"https://www.designersguild.com/fr/paint/perfect-wood-primer-and-undercoat-white/p24976"},{"hreflang":"en-gb","href":"https://www.designersguild.com/uk/paint/perfect-wood-primer-and-undercoat-white/p24976"},{"hreflang":"en-se","href":"https://www.designersguild.com/se/paint/perfect-wood-primer-and-undercoat-white/p24976"},{"hreflang":"en-us","href":"https://www.designersguild.com/us/paint/perfect-wood-primer-and-undercoat-white/p24976"},{"hreflang":"es","href":"https://www.designersguild.com/es/paint/perfect-wood-primer-and-undercoat-white/p24976"},{"hreflang":"it-it","href":"https://www.designersguild.com/it/paint/perfect-wood-primer-and-undercoat-white/p24976"},{"hreflang":"en-nl","href":"https://www.designersguild.com/nl/paint/perfect-wood-primer-and-undercoat-white/p24976"},{"hreflang":"ru","href":"https://www.designersguild.com/ru/paint/perfect-wood-primer-and-undercoat-white/p24976"},{"hreflang":"ja-jp","href":"https://www.designersguild.com/jp/paint/perfect-wood-primer-and-undercoat-white/p24976"},{"hreflang":"en-be","href":"https://www.designersguild.com/be/paint/perfect-wood-primer-and-undercoat-white/p24976"},{"hreflang":"en-au","href":"https://www.designersguild.com/au/paint/perfect-wood-primer-and-undercoat-white/p24976"},{"hreflang":"en-dk","href":"https://www.designersguild.com/dk/paint/perfect-wood-primer-and-undercoat-white/p24976"},{"hreflang":"en-gr","href":"https://www.designersguild.com/eu/paint/perfect-wood-primer-and-undercoat-white/p24976"},{"hreflang":"en-no","href":"https://www.designersguild.com/no/paint/perfect-wood-primer-and-undercoat-white/p24976"},{"hreflang":"de-at","href":"https://www.designersguild.com/at/paint/perfect-wood-primer-and-undercoat-white/p24976"},{"hreflang":"de-ch","href":"https://www.designersguild.com/de-ch/paint/perfect-wood-primer-and-undercoat-white/p24976"},{"hreflang":"fr-ch","href":"https://www.designersguild.com/fr-ch/paint/perfect-wood-primer-and-undercoat-white/p24976"},{"hreflang":"en","href":"https://www.designersguild.com/row/paint/perfect-wood-primer-and-undercoat-white/p24976"},{"hreflang":"en-nz","href":"https://www.designersguild.com/nz/paint/perfect-wood-primer-and-undercoat-white/p24976"},{"hreflang":"en-ie","href":"https://www.designersguild.com/ie/paint/perfect-wood-primer-and-undercoat-white/p24976"},{"hreflang":"fi-fi","href":"https://www.designersguild.com/fi/paint/perfect-wood-primer-and-undercoat-white/p24976"},{"hreflang":"x-default","href":"https://www.designersguild.com/paint/perfect-wood-primer-and-undercoat-white/p24976"}],"CountryDropDown":{"countryDropDownItems":[{"CountryID":81,"Code":null,"LanguageID":1,"RegionID":3,"LanguageCode":"en","Country":"UK","Region":"Europe","URL":"uk","URLKeywords":"","SortOrder":1,"PageID":0},{"CountryID":15,"Code":null,"LanguageID":4,"RegionID":3,"LanguageCode":"de","Country":"Austria","Region":"Europe","URL":"at","URLKeywords":"","SortOrder":11,"PageID":0},{"CountryID":23,"Code":null,"LanguageID":1,"RegionID":3,"LanguageCode":"en","Country":"Belgium","Region":"Europe","URL":"be","URLKeywords":"","SortOrder":12,"PageID":0},{"CountryID":62,"Code":null,"LanguageID":1,"RegionID":3,"LanguageCode":"en","Country":"Denmark","Region":"Europe","URL":"dk","URLKeywords":"","SortOrder":13,"PageID":0},{"CountryID":74,"Code":null,"LanguageID":15,"RegionID":3,"LanguageCode":"fi","Country":"Finland","Region":"Europe","URL":"fi","URLKeywords":"","SortOrder":15,"PageID":0},{"CountryID":79,"Code":null,"LanguageID":3,"RegionID":3,"LanguageCode":"fr","Country":"France","Region":"Europe","URL":"fr","URLKeywords":"","SortOrder":16,"PageID":0},{"CountryID":60,"Code":null,"LanguageID":4,"RegionID":3,"LanguageCode":"de","Country":"Germany","Region":"Europe","URL":"de","URLKeywords":"","SortOrder":17,"PageID":0},{"CountryID":106,"Code":null,"LanguageID":1,"RegionID":3,"LanguageCode":"en","Country":"Ireland","Region":"Europe","URL":"ie","URLKeywords":"","SortOrder":18,"PageID":0},{"CountryID":114,"Code":null,"LanguageID":6,"RegionID":3,"LanguageCode":"it","Country":"Italy","Region":"Europe","URL":"it","URLKeywords":"","SortOrder":19,"PageID":0},{"CountryID":170,"Code":null,"LanguageID":13,"RegionID":3,"LanguageCode":"en","Country":"Netherlands","Region":"Europe","URL":"nl","URLKeywords":"","SortOrder":20,"PageID":0},{"CountryID":71,"Code":null,"LanguageID":5,"RegionID":3,"LanguageCode":"es","Country":"Spain","Region":"Europe","URL":"es","URLKeywords":"","SortOrder":23,"PageID":0},{"CountryID":202,"Code":null,"LanguageID":1,"RegionID":3,"LanguageCode":"en","Country":"Sweden","Region":"Europe","URL":"se","URLKeywords":"","SortOrder":24,"PageID":0},{"CountryID":171,"Code":null,"LanguageID":1,"RegionID":3,"LanguageCode":"en","Country":"Norway","Region":"Europe","URL":"no","URLKeywords":"","SortOrder":52,"PageID":0},{"CountryID":118,"Code":null,"LanguageID":11,"RegionID":4,"LanguageCode":"jp","Country":"Nihon","Region":"Africa, Asia & the Middle East","URL":"jp","URLKeywords":"","SortOrder":71,"PageID":0},{"CountryID":46,"Code":null,"LanguageID":3,"RegionID":3,"LanguageCode":"fr","Country":"Switzerland","Region":"Europe","URL":"fr-ch","URLKeywords":"","SortOrder":102,"PageID":0},{"CountryID":46,"Code":null,"LanguageID":4,"RegionID":3,"LanguageCode":"de","Country":"Switzerland","Region":"Europe","URL":"de-ch","URLKeywords":"","SortOrder":103,"PageID":0},{"CountryID":196,"Code":null,"LanguageID":10,"RegionID":3,"LanguageCode":"ru","Country":"Russian Federation","Region":"Europe","URL":"ru","URLKeywords":"","SortOrder":109,"PageID":0},{"CountryID":238,"Code":null,"LanguageID":2,"RegionID":2,"LanguageCode":"us","Country":"United States","Region":"North America","URL":"us","URLKeywords":"","SortOrder":125,"PageID":0},{"CountryID":16,"Code":null,"LanguageID":12,"RegionID":6,"LanguageCode":"au","Country":"Australia","Region":"Australasia","URL":"au","URLKeywords":"","SortOrder":150,"PageID":0},{"CountryID":175,"Code":null,"LanguageID":18,"RegionID":6,"LanguageCode":"nz","Country":"New Zealand","Region":"Australasia","URL":"nz","URLKeywords":"","SortOrder":151,"PageID":0},{"CountryID":67,"Code":null,"LanguageID":1,"RegionID":3,"LanguageCode":"en","Country":"Other Countries in Europe","Region":"Europe","URL":"eu","URLKeywords":"","SortOrder":255,"PageID":0},{"CountryID":51,"Code":null,"LanguageID":1,"RegionID":4,"LanguageCode":"en","Country":"Rest of the World","Region":"Africa, Asia & the Middle East","URL":"row","URLKeywords":"","SortOrder":255,"PageID":0}]},"ProductTypeDropDown":{"ProductTypes":[{"ProductTypeID":15,"Name":"Tissu","NamePlural":null,"URLKeywords":null,"SortOrder":0,"FilterIndexRestrictions":null,"ProductPageIDs":null,"FormValue":"tissu"},{"ProductTypeID":18,"Name":"Papier Peint","NamePlural":null,"URLKeywords":null,"SortOrder":0,"FilterIndexRestrictions":null,"ProductPageIDs":null,"FormValue":"papier-peint"},{"ProductTypeID":8,"Name":"Peinture","NamePlural":null,"URLKeywords":null,"SortOrder":0,"FilterIndexRestrictions":null,"ProductPageIDs":null,"FormValue":"peinture"},{"ProductTypeID":10,"Name":"Tapis","NamePlural":null,"URLKeywords":null,"SortOrder":0,"FilterIndexRestrictions":null,"ProductPageIDs":null,"FormValue":"tapis"},{"ProductTypeID":4,"Name":"Coussin","NamePlural":null,"URLKeywords":null,"SortOrder":0,"FilterIndexRestrictions":null,"ProductPageIDs":null,"FormValue":"coussin"},{"ProductTypeID":1,"Name":"Linge de Lit","NamePlural":null,"URLKeywords":null,"SortOrder":0,"FilterIndexRestrictions":null,"ProductPageIDs":null,"FormValue":"linge-de-lit"},{"ProductTypeID":2,"Name":"Plaid","NamePlural":null,"URLKeywords":null,"SortOrder":0,"FilterIndexRestrictions":null,"ProductPageIDs":null,"FormValue":"plaid"},{"ProductTypeID":35,"Name":"Mobilier","NamePlural":null,"URLKeywords":null,"SortOrder":0,"FilterIndexRestrictions":null,"ProductPageIDs":null,"FormValue":"mobilier"}]},"TradeMember":false,"TradeAllowed":false,"CanViewRRPs":false,"LoginStatus":0,"UserName":null},"ParentProductPageProductTypeID":0,"SortOrder":50,"OrderFormCarouselID":"order-form-group-72-carousel"}],"AlternateColourways":[{"productPageId":24976,"code":null,"heading":"Perfect Wood Primer & Undercoat White","imageId":59518,"url":"/fr/paint/perfect-wood-primer-and-undercoat-white/p24976","urlSemantics":"paint/perfect-wood-primer-and-undercoat-white"},{"productPageId":24977,"code":null,"heading":"Perfect Wood Primer & Undercoat Light Grey","imageId":59755,"url":"/fr/paint/perfect-wood-primer-and-undercoat-light-grey/p24977","urlSemantics":"paint/perfect-wood-primer-and-undercoat-light-grey"},{"productPageId":24978,"code":null,"heading":"Perfect Wood Primer & Undercoat Dark Grey","imageId":59743,"url":"/fr/paint/perfect-wood-primer-and-undercoat-dark-grey/p24978","urlSemantics":"paint/perfect-wood-primer-and-undercoat-dark-grey"},{"productPageId":31010,"code":null,"heading":"Perfect Wall Primer & Undercoat","imageId":59537,"url":"/fr/paint/perfect-wall-primer-and-undercoat/p31010","urlSemantics":"paint/perfect-wall-primer-and-undercoat"}],"ProductPagePrice":{"priceMin":39.0,"priceMax":84.0,"salePriceMin":null,"salePriceMax":null,"discountPercentageMin":null,"discountPercentageMax":null,"clearanceDiscountPercentageMin":null,"clearanceDiscountPercentageMax":null,"discountMessage":null,"priceMessage":"39 € - 84 €","rRPMessage":null,"codeMessage":null},"Reviews":[],"TechInfoCollections":[],"TechInfoAftercares":[],"TechInfoUsages":[],"TechInfoTests":[],"Width":null,"Weight":null,"HorizontalPatternRepeat":null,"VerticalPatternRepeat":null,"Martindale":null,"Composition":null,"PatternMatch":null,"Flamcode":null,"ContractFR":null,"DomesticFR":null,"Type":null,"AdditionalInfo":null,"RollLength":null,"PileHeight":null,"WideWidthFabricDefaultPoleWidth":null,"MaxFoldLength":null,"TechInfoDisplayBase64":null,"IsShop":true,"IsLifestyle":false,"NoFollow":false,"NoIndex":false,"CustomCanonical":null,"AttributeFilterText":null,"UserInCorrectSite":false,"CountryCorrectorDismissed":false,"CorrectSitesForUser":[{"CountryLanguageID":5,"RegionID":2,"CountryID":238,"CountryCode":"US","LanguageID":2,"SortOrder":125,"Name":"United States","URL":"us","DotNetCulture":"en-US","ShopEnabled":true,"LanguageCode":"us","LanguageDotNetCulture":"en-US","MertexCurrencyCode":"USD","CurrencyCode":"USD","PriceListID":2,"AllowTradeOrders":false,"AcceptAmazonPay":true,"BuyOnlineRedirectAllowed":false,"EcommerceEnabled":true,"SamplesEnabled":false}],"PrefetchedResources":[{"Name":"PleaseProvideWidth","Value":"Please provide a Width"},{"Name":"PleaseProvideHeight","Value":"Please provide a Height"},{"Name":"PleaseProvideLength","Value":"Please provide a Length"},{"Name":"Width","Value":"Largeur"},{"Name":"Length","Value":"Longueur"},{"Name":"Height","Value":"Height"},{"Name":"CalculatorMustBeBetween","Value":"must be between 1 and 99"},{"Name":"FormsErrorEmailFormat","Value":"Votre adresse e-mail n'est pas dans le bon format"},{"Name":"FormsErrorEmail","Value":"Votre adresse email doit comprendre au minimum 5 et au maximum 254 caractères"},{"Name":"ThankYou","Value":"Merci"},{"Name":"ThankYouEmailSent","Value":"Thank you, your email has been sent."}],"PrefetchedSnippets":[{"SnippetLocationID":85,"HTMLContent":"<h2 class=\"trixie\">Perfect Matt Emulsion </h2> <p>A hard wearing matt finish emulsion paint suitable for interior walls and ceilings</p> <h2 class=\"trixie\">Perfect Eggshell </h2> <p>A durable, non-yellowing, water-based eggshell, offering a flawlessly smooth finish, suitable for both interior and exterior wood and metal</p> <h2 class=\"trixie\">Perfect Masonry Paint </h2> <p>An extremely hardwearing, weatherproof masonry paint suitable for use outdoors</p> <h2 class=\"trixie\">Perfect Floor Paint </h2> <p>A self-priming and hard wearing mid-sheen eggshell finish wooden floor paint</p>"}],"HeaderBanners":[],"HasHeaderBanners":false,"FooterBanners":[],"HasFooterBanners":false,"EcommercePopupBanners":[],"HasEcommercePopupBanners":false,"Banners":[{"id":12,"name":"One","banners":[{"bannerId":8439,"name":"AW22 FR Shop 12","version":39,"sortOrder":1,"overlayText":"TAPIS >","altText":"TAPIS >","titleText":"TAPIS >","width":1024,"height":1024,"linkURL":"/fr/designers-guild-online-shop/living-room/rugs/l1044","newWindow":false,"foregroundColour":"#000000","backgroundColour":"#ffffff","fontClass":"default-text-bold text-banner-center","restrictions":{"menuIds":[70],"siteSectionIds":null,"pageIds":null}},{"bannerId":6325,"name":"Christian Lacroix","version":11,"sortOrder":2,"overlayText":"","altText":"Christian Lacroix","titleText":"Christian Lacroix","width":1024,"height":394,"linkURL":"/fr/christian-lacroix/l1397","newWindow":false,"foregroundColour":"#000000","backgroundColour":"#ffffff","fontClass":"default-text","restrictions":{"menuIds":[11,45,72,91,108],"siteSectionIds":null,"pageIds":null}},{"bannerId":4116,"name":"Lookbooks 12 (Inspiration)","version":8,"sortOrder":3,"overlayText":"","altText":null,"titleText":null,"width":1024,"height":961,"linkURL":"/fr/brochures/l1179","newWindow":false,"foregroundColour":"#000000","backgroundColour":"#ffffff","fontClass":null,"restrictions":{"menuIds":[12,66,106],"siteSectionIds":null,"pageIds":null}},{"bannerId":4023,"name":"Where To Buy FR 12","version":1,"sortOrder":4,"overlayText":"","altText":null,"titleText":null,"width":1024,"height":958,"linkURL":"/fr/le-showroom-paris/l1283","newWindow":false,"foregroundColour":"#000000","backgroundColour":"#ffffff","fontClass":null,"restrictions":{"menuIds":[33,59],"siteSectionIds":null,"pageIds":null}}]},{"id":13,"name":"Two","banners":[{"bannerId":8440,"name":"AW22 FR Shop 13","version":40,"sortOrder":1,"overlayText":"PLAIDS >","altText":"PLAIDS >","titleText":"PLAIDS >","width":1024,"height":1024,"linkURL":"/fr/plaids/l1066","newWindow":false,"foregroundColour":"#000000","backgroundColour":"#ffffff","fontClass":"default-text-bold text-banner-center","restrictions":{"menuIds":[70],"siteSectionIds":null,"pageIds":null}},{"bannerId":7098,"name":"Ralph Lauren New","version":10,"sortOrder":2,"overlayText":"","altText":"Ralph Lauren","titleText":"Ralph Lauren","width":1024,"height":394,"linkURL":"/fr/ralph-lauren/l1398","newWindow":false,"foregroundColour":"#000000","backgroundColour":"#ffffff","fontClass":"default-text","restrictions":{"menuIds":[45,72,91,108],"siteSectionIds":null,"pageIds":null}},{"bannerId":5320,"name":"Films 13 (Inspiration)","version":10,"sortOrder":3,"overlayText":"","altText":null,"titleText":null,"width":1024,"height":960,"linkURL":"/fr/films/l1180","newWindow":false,"foregroundColour":"#000000","backgroundColour":"#ffffff","fontClass":null,"restrictions":{"menuIds":[12,66,106],"siteSectionIds":null,"pageIds":null}},{"bannerId":4024,"name":"Where To Buy FR 13","version":2,"sortOrder":4,"overlayText":"","altText":null,"titleText":null,"width":1024,"height":958,"linkURL":"/fr/magasin-en-ligne/l1142","newWindow":false,"foregroundColour":"#000000","backgroundColour":"#ffffff","fontClass":null,"restrictions":{"menuIds":[33,59],"siteSectionIds":null,"pageIds":null}}]},{"id":14,"name":"Three","banners":[{"bannerId":8441,"name":"AW22 FR Shop 14","version":40,"sortOrder":1,"overlayText":"COUSSINS >","altText":"COUSSINS >","titleText":"COUSSINS >","width":1024,"height":1024,"linkURL":"/fr/designers-guild-online-shop/living-room/cushions/l1046","newWindow":false,"foregroundColour":"#000000","backgroundColour":"#ffffff","fontClass":"default-text-bold text-banner-center","restrictions":{"menuIds":[70],"siteSectionIds":null,"pageIds":null}},{"bannerId":4114,"name":"Blog 14 (Inspiration)","version":4,"sortOrder":2,"overlayText":"","altText":null,"titleText":null,"width":1024,"height":960,"linkURL":"/fr/dg-world/blog/l601","newWindow":false,"foregroundColour":"#000000","backgroundColour":"#ffffff","fontClass":null,"restrictions":{"menuIds":[12,66,106],"siteSectionIds":null,"pageIds":null}},{"bannerId":4025,"name":"Where To Buy FR 14","version":2,"sortOrder":3,"overlayText":"","altText":null,"titleText":null,"width":1024,"height":958,"linkURL":"/fr/dg-world/the-world-of-dg/a512","newWindow":false,"foregroundColour":"#000000","backgroundColour":"#ffffff","fontClass":null,"restrictions":{"menuIds":[33,59],"siteSectionIds":null,"pageIds":null}},{"bannerId":1809,"name":"Royal Collection","version":11,"sortOrder":4,"overlayText":"","altText":"Royal Collection","titleText":"Royal Collection","width":1024,"height":394,"linkURL":"/fr/the-royal-collection/l1396","newWindow":false,"foregroundColour":"#000000","backgroundColour":"#ffffff","fontClass":"default-text","restrictions":{"menuIds":[45,72,91,108],"siteSectionIds":null,"pageIds":null}}]},{"id":15,"name":"Four","banners":[{"bannerId":8295,"name":"AW22 FR Shop 15","version":34,"sortOrder":1,"overlayText":"SERVIETTES >","altText":"SERVIETTES >","titleText":"SERVIETTES >","width":1024,"height":1024,"linkURL":"/fr/designers-guild-online-shop/bathroom/towels-amp-robes/l1054","newWindow":false,"foregroundColour":"#000000","backgroundColour":"#ffffff","fontClass":"default-text-bold text-banner-center","restrictions":{"menuIds":[70],"siteSectionIds":null,"pageIds":null}},{"bannerId":4115,"name":"News & Events 15 (Inspiration)","version":5,"sortOrder":2,"overlayText":"","altText":null,"titleText":null,"width":1024,"height":960,"linkURL":"/fr/dg-world/evenements/l602","newWindow":false,"foregroundColour":"#000000","backgroundColour":"#ffffff","fontClass":null,"restrictions":{"menuIds":[12,66,106],"siteSectionIds":null,"pageIds":null}},{"bannerId":4026,"name":"Where To Buy FR 15","version":2,"sortOrder":3,"overlayText":"","altText":null,"titleText":null,"width":1024,"height":958,"linkURL":"/fr/trouver-votre-revendeur-local/l500","newWindow":false,"foregroundColour":"#000000","backgroundColour":"#ffffff","fontClass":null,"restrictions":{"menuIds":[33,59],"siteSectionIds":null,"pageIds":null}},{"bannerId":1805,"name":"William Yeoward","version":10,"sortOrder":4,"overlayText":"","altText":"William Yeoward","titleText":"William Yeoward","width":1024,"height":394,"linkURL":"/fr/william-yeoward/l1399","newWindow":false,"foregroundColour":"#000000","backgroundColour":"#ffffff","fontClass":"default-text","restrictions":{"menuIds":[11,45,72,91,108],"siteSectionIds":null,"pageIds":null}}]},{"id":16,"name":"Five","banners":[{"bannerId":7779,"name":"Brands English Heritage ","version":79,"sortOrder":1,"overlayText":"","altText":"English Heritage ","titleText":"English Heritage ","width":1024,"height":394,"linkURL":"/fr/english-heritage-by-designers-guild/l1852","newWindow":false,"foregroundColour":"#000000","backgroundColour":"#ffffff","fontClass":null,"restrictions":{"menuIds":[11,45,72,91,103,108],"siteSectionIds":null,"pageIds":null}},{"bannerId":4118,"name":"Social Media 16 (Inspiration)","version":7,"sortOrder":2,"overlayText":"","altText":null,"titleText":null,"width":1024,"height":960,"linkURL":"/fr/dg-world/dgyourspace/a26","newWindow":false,"foregroundColour":"#000000","backgroundColour":"#ffffff","fontClass":null,"restrictions":{"menuIds":[12,66,106],"siteSectionIds":null,"pageIds":null}},{"bannerId":280,"name":"AW17 FR Shop HP 16","version":7,"sortOrder":3,"overlayText":"DEMANDER UN NUANCIER PEINTURE","altText":"DEMANDER UN NUANCIER PEINTURE","titleText":"DEMANDER UN NUANCIER PEINTURE","width":156,"height":145,"linkURL":"/fr/paint-colour-card/l1386","newWindow":false,"foregroundColour":"#000000","backgroundColour":"#ffffff","fontClass":"under-menu-banner-C1","restrictions":{"menuIds":[41,52],"siteSectionIds":null,"pageIds":null}}]},{"id":17,"name":"Six","banners":[{"bannerId":4113,"name":"About Us 17 (Inspiration)","version":3,"sortOrder":1,"overlayText":"","altText":null,"titleText":null,"width":1024,"height":958,"linkURL":"/fr/profil-de-lenterprise/l1004","newWindow":false,"foregroundColour":"#000000","backgroundColour":"#ffffff","fontClass":null,"restrictions":{"menuIds":[12,66,106],"siteSectionIds":null,"pageIds":null}},{"bannerId":2117,"name":"John Derian","version":18,"sortOrder":2,"overlayText":"","altText":"John Derian","titleText":"John Derian","width":1024,"height":394,"linkURL":"/fr/john-derian/l1521","newWindow":false,"foregroundColour":"#000000","backgroundColour":"#ffffff","fontClass":"default-text","restrictions":{"menuIds":[45,72,91,108],"siteSectionIds":null,"pageIds":null}}]}],"Hotspots":[],"RecentlyViewed":[],"MasterDefinition":{"SiteSectionID":null,"TitleTag":"Perfect Wood Primer & Undercoat White | Designers Guild","MetaDescription":"A high quality white water based primer/undercoat for wood which is suitable for interior and exterior use.","BackInStockReminder":null,"ItemsInBasket":0.0,"UrlBreakdown":{"ContentType":1,"ContentId":24976,"ContentDate":"2023-01-30T00:00:00","SemanticString":"paint/perfect-wood-primer-and-undercoat-white","countryDetails":{"CountryLanguageID":2,"RegionID":3,"CountryID":79,"CountryCode":"FR","LanguageID":3,"SortOrder":16,"Name":"France","URL":"fr","DotNetCulture":"fr-FR","ShopEnabled":true,"LanguageCode":"fr","LanguageDotNetCulture":"fr-FR","MertexCurrencyCode":"EUR","CurrencyCode":"EUR","PriceListID":4,"AllowTradeOrders":true,"AcceptAmazonPay":false,"BuyOnlineRedirectAllowed":true,"EcommerceEnabled":true,"SamplesEnabled":true},"contentTypeAndIdNotFound":false,"CountryAwareness":{"Match":false,"Culture":"us","objCountryItem":{"CountryLanguageID":5,"RegionID":2,"CountryID":238,"CountryCode":null,"LanguageID":2,"SortOrder":1,"Name":"United States","URL":"us","DotNetCulture":"en-US","ShopEnabled":true,"LanguageCode":"us","LanguageDotNetCulture":"en-US","MertexCurrencyCode":"USD","CurrencyCode":"USD","PriceListID":2,"AllowTradeOrders":false,"AcceptAmazonPay":true,"BuyOnlineRedirectAllowed":false,"EcommerceEnabled":false,"SamplesEnabled":false}},"GeoIPCulture":null,"siteCountryNotFoundInUrl":false},"GoogleHrefs":[{"hreflang":"de","href":"https://www.designersguild.com/de/paint/perfect-wood-primer-and-undercoat-white/p24976"},{"hreflang":"fr","href":"https://www.designersguild.com/fr/paint/perfect-wood-primer-and-undercoat-white/p24976"},{"hreflang":"en-gb","href":"https://www.designersguild.com/uk/paint/perfect-wood-primer-and-undercoat-white/p24976"},{"hreflang":"en-se","href":"https://www.designersguild.com/se/paint/perfect-wood-primer-and-undercoat-white/p24976"},{"hreflang":"en-us","href":"https://www.designersguild.com/us/paint/perfect-wood-primer-and-undercoat-white/p24976"},{"hreflang":"es","href":"https://www.designersguild.com/es/paint/perfect-wood-primer-and-undercoat-white/p24976"},{"hreflang":"it-it","href":"https://www.designersguild.com/it/paint/perfect-wood-primer-and-undercoat-white/p24976"},{"hreflang":"en-nl","href":"https://www.designersguild.com/nl/paint/perfect-wood-primer-and-undercoat-white/p24976"},{"hreflang":"ru","href":"https://www.designersguild.com/ru/paint/perfect-wood-primer-and-undercoat-white/p24976"},{"hreflang":"ja-jp","href":"https://www.designersguild.com/jp/paint/perfect-wood-primer-and-undercoat-white/p24976"},{"hreflang":"en-be","href":"https://www.designersguild.com/be/paint/perfect-wood-primer-and-undercoat-white/p24976"},{"hreflang":"en-au","href":"https://www.designersguild.com/au/paint/perfect-wood-primer-and-undercoat-white/p24976"},{"hreflang":"en-dk","href":"https://www.designersguild.com/dk/paint/perfect-wood-primer-and-undercoat-white/p24976"},{"hreflang":"en-gr","href":"https://www.designersguild.com/eu/paint/perfect-wood-primer-and-undercoat-white/p24976"},{"hreflang":"en-no","href":"https://www.designersguild.com/no/paint/perfect-wood-primer-and-undercoat-white/p24976"},{"hreflang":"de-at","href":"https://www.designersguild.com/at/paint/perfect-wood-primer-and-undercoat-white/p24976"},{"hreflang":"de-ch","href":"https://www.designersguild.com/de-ch/paint/perfect-wood-primer-and-undercoat-white/p24976"},{"hreflang":"fr-ch","href":"https://www.designersguild.com/fr-ch/paint/perfect-wood-primer-and-undercoat-white/p24976"},{"hreflang":"en","href":"https://www.designersguild.com/row/paint/perfect-wood-primer-and-undercoat-white/p24976"},{"hreflang":"en-nz","href":"https://www.designersguild.com/nz/paint/perfect-wood-primer-and-undercoat-white/p24976"},{"hreflang":"en-ie","href":"https://www.designersguild.com/ie/paint/perfect-wood-primer-and-undercoat-white/p24976"},{"hreflang":"fi-fi","href":"https://www.designersguild.com/fi/paint/perfect-wood-primer-and-undercoat-white/p24976"},{"hreflang":"x-default","href":"https://www.designersguild.com/paint/perfect-wood-primer-and-undercoat-white/p24976"}],"CountryDropDown":{"countryDropDownItems":[{"CountryID":81,"Code":null,"LanguageID":1,"RegionID":3,"LanguageCode":"en","Country":"UK","Region":"Europe","URL":"uk","URLKeywords":"","SortOrder":1,"PageID":0},{"CountryID":15,"Code":null,"LanguageID":4,"RegionID":3,"LanguageCode":"de","Country":"Austria","Region":"Europe","URL":"at","URLKeywords":"","SortOrder":11,"PageID":0},{"CountryID":23,"Code":null,"LanguageID":1,"RegionID":3,"LanguageCode":"en","Country":"Belgium","Region":"Europe","URL":"be","URLKeywords":"","SortOrder":12,"PageID":0},{"CountryID":62,"Code":null,"LanguageID":1,"RegionID":3,"LanguageCode":"en","Country":"Denmark","Region":"Europe","URL":"dk","URLKeywords":"","SortOrder":13,"PageID":0},{"CountryID":74,"Code":null,"LanguageID":15,"RegionID":3,"LanguageCode":"fi","Country":"Finland","Region":"Europe","URL":"fi","URLKeywords":"","SortOrder":15,"PageID":0},{"CountryID":79,"Code":null,"LanguageID":3,"RegionID":3,"LanguageCode":"fr","Country":"France","Region":"Europe","URL":"fr","URLKeywords":"","SortOrder":16,"PageID":0},{"CountryID":60,"Code":null,"LanguageID":4,"RegionID":3,"LanguageCode":"de","Country":"Germany","Region":"Europe","URL":"de","URLKeywords":"","SortOrder":17,"PageID":0},{"CountryID":106,"Code":null,"LanguageID":1,"RegionID":3,"LanguageCode":"en","Country":"Ireland","Region":"Europe","URL":"ie","URLKeywords":"","SortOrder":18,"PageID":0},{"CountryID":114,"Code":null,"LanguageID":6,"RegionID":3,"LanguageCode":"it","Country":"Italy","Region":"Europe","URL":"it","URLKeywords":"","SortOrder":19,"PageID":0},{"CountryID":170,"Code":null,"LanguageID":13,"RegionID":3,"LanguageCode":"en","Country":"Netherlands","Region":"Europe","URL":"nl","URLKeywords":"","SortOrder":20,"PageID":0},{"CountryID":71,"Code":null,"LanguageID":5,"RegionID":3,"LanguageCode":"es","Country":"Spain","Region":"Europe","URL":"es","URLKeywords":"","SortOrder":23,"PageID":0},{"CountryID":202,"Code":null,"LanguageID":1,"RegionID":3,"LanguageCode":"en","Country":"Sweden","Region":"Europe","URL":"se","URLKeywords":"","SortOrder":24,"PageID":0},{"CountryID":171,"Code":null,"LanguageID":1,"RegionID":3,"LanguageCode":"en","Country":"Norway","Region":"Europe","URL":"no","URLKeywords":"","SortOrder":52,"PageID":0},{"CountryID":118,"Code":null,"LanguageID":11,"RegionID":4,"LanguageCode":"jp","Country":"Nihon","Region":"Africa, Asia & the Middle East","URL":"jp","URLKeywords":"","SortOrder":71,"PageID":0},{"CountryID":46,"Code":null,"LanguageID":3,"RegionID":3,"LanguageCode":"fr","Country":"Switzerland","Region":"Europe","URL":"fr-ch","URLKeywords":"","SortOrder":102,"PageID":0},{"CountryID":46,"Code":null,"LanguageID":4,"RegionID":3,"LanguageCode":"de","Country":"Switzerland","Region":"Europe","URL":"de-ch","URLKeywords":"","SortOrder":103,"PageID":0},{"CountryID":196,"Code":null,"LanguageID":10,"RegionID":3,"LanguageCode":"ru","Country":"Russian Federation","Region":"Europe","URL":"ru","URLKeywords":"","SortOrder":109,"PageID":0},{"CountryID":238,"Code":null,"LanguageID":2,"RegionID":2,"LanguageCode":"us","Country":"United States","Region":"North America","URL":"us","URLKeywords":"","SortOrder":125,"PageID":0},{"CountryID":16,"Code":null,"LanguageID":12,"RegionID":6,"LanguageCode":"au","Country":"Australia","Region":"Australasia","URL":"au","URLKeywords":"","SortOrder":150,"PageID":0},{"CountryID":175,"Code":null,"LanguageID":18,"RegionID":6,"LanguageCode":"nz","Country":"New Zealand","Region":"Australasia","URL":"nz","URLKeywords":"","SortOrder":151,"PageID":0},{"CountryID":67,"Code":null,"LanguageID":1,"RegionID":3,"LanguageCode":"en","Country":"Other Countries in Europe","Region":"Europe","URL":"eu","URLKeywords":"","SortOrder":255,"PageID":0},{"CountryID":51,"Code":null,"LanguageID":1,"RegionID":4,"LanguageCode":"en","Country":"Rest of the World","Region":"Africa, Asia & the Middle East","URL":"row","URLKeywords":"","SortOrder":255,"PageID":0}]},"ProductTypeDropDown":{"ProductTypes":[{"ProductTypeID":15,"Name":"Tissu","NamePlural":null,"URLKeywords":null,"SortOrder":0,"FilterIndexRestrictions":null,"ProductPageIDs":null,"FormValue":"tissu"},{"ProductTypeID":18,"Name":"Papier Peint","NamePlural":null,"URLKeywords":null,"SortOrder":0,"FilterIndexRestrictions":null,"ProductPageIDs":null,"FormValue":"papier-peint"},{"ProductTypeID":8,"Name":"Peinture","NamePlural":null,"URLKeywords":null,"SortOrder":0,"FilterIndexRestrictions":null,"ProductPageIDs":null,"FormValue":"peinture"},{"ProductTypeID":10,"Name":"Tapis","NamePlural":null,"URLKeywords":null,"SortOrder":0,"FilterIndexRestrictions":null,"ProductPageIDs":null,"FormValue":"tapis"},{"ProductTypeID":4,"Name":"Coussin","NamePlural":null,"URLKeywords":null,"SortOrder":0,"FilterIndexRestrictions":null,"ProductPageIDs":null,"FormValue":"coussin"},{"ProductTypeID":1,"Name":"Linge de Lit","NamePlural":null,"URLKeywords":null,"SortOrder":0,"FilterIndexRestrictions":null,"ProductPageIDs":null,"FormValue":"linge-de-lit"},{"ProductTypeID":2,"Name":"Plaid","NamePlural":null,"URLKeywords":null,"SortOrder":0,"FilterIndexRestrictions":null,"ProductPageIDs":null,"FormValue":"plaid"},{"ProductTypeID":35,"Name":"Mobilier","NamePlural":null,"URLKeywords":null,"SortOrder":0,"FilterIndexRestrictions":null,"ProductPageIDs":null,"FormValue":"mobilier"}]},"TradeMember":false,"TradeAllowed":false,"CanViewRRPs":false,"LoginStatus":0,"UserName":null},"Visitor":{"visitorDbId":197784570,"FullName":null,"Email":null,"Culture":null,"VisitorCreatedDT":"0001-01-01T00:00:00","memberId":null,"tradePriceListId":null,"memberTradeAccountNumber":null,"memberTradeAccountID":null,"memberDisplayTradePrice":false,"memberTradeDataSourceJson":null,"tradePermissionAccountAdmin":false,"tradePermissionPlaceOrder":false,"tradePermissionViewAccounts":false,"tradePermissionDownloadPricelistsBrochures":false,"tradePermissionDownloadProductFeeds":false},"DotDigitalBehaviourProfile":{"WebBehaviourTrackingProfileID":"DM-4216164865-01"},"Scrapbook":{"Images":[]},"TradeOrderingAllowed":true,"SearchTerm":null,"ProductType":null,"LanguageID":3,"CountryID":79,"Date":"2023-01-30T00:00:00","ContentType":1,"ContentID":24976,"SiteSectionID":null,"ShowRecentlyViewed":true,"Partial":null,"CategoryPageProductType":null}
608
Interior Walls & Ceilings
609
Interior Wood & Metal
610
Exterior Walls
611
Exterior Wood & Metal
612
Interior Floors
613
Perfect Matt Emulsion
614
Perfect Eggshell
615
Perfect Floor Paint
616
Perfect Masonry Paint
617
Perfect Wood Primer & Undercoat
618
Perfect Wall Primer
619
1L
620
2.5L
621
5L
{"ImageID":59518,"SortOrder":0,"AltText":"PURE WHITE - FLOOR PAINT - 2.5LTR","Overlay":null,"MaxWidth":1024,"ApproximateImageSize":5}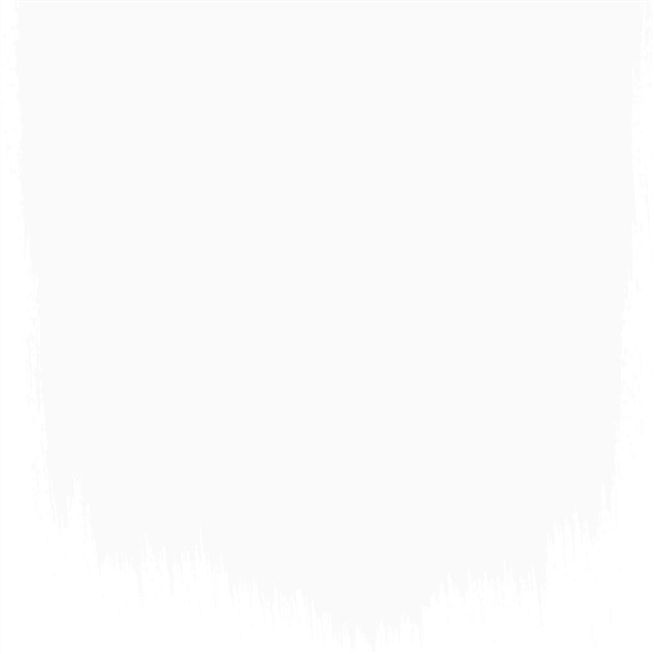 Perfect Wood Primer & Undercoat White
Designers Guild
---
---
A high quality white water based primer/undercoat for wood which is suitable for interior and exterior use. A low odour, available in 3 colours: white, light grey and dark grey, the product's speed of drying allows for 2 coats to be appied in one day. Perfect Masonry Paint A hardwearing, weatherproof masonry paint suitable for use outdoors on walls, brickwork and render, offering a beautifully deep chalky finish.
No reviews are available for this product yet.
Les frais de port vous seront facturés 1.5€ pour toute commande allant jusqu'à 3 échantillons (tissus et papier peints). Les frais de port vous seront offerts si vous achetez plus de 3 échantillons lors de la même commande.
La livraison des échantillons se fera par la Poste avec un délai estimé allant de 3 et 5 jours ouvrables.
Options et tarification du transport
France
Frais de livraison (par commande)
Livraison Standard (3 a 5 jours ouvrables
15.5€
Livraison des pots échantillons de peinture
Supplément 15.5€
Frais de livraison échantillons (par commande)
La Poste
1.5€
Frais de livraison tapis (frais par tapis)
Livraison Standard (3 a 5 jours ouvrables)
25€
Reliquat de Commande
5.3€
**Nos tapis unis (Soho, Shoreditch, Fitzrovia and Belgravia) sont produits a la demande et sont livrés entre 4 et 6 semaines apres réception de la commande
Les produits retournés doivent être dans leur état et emballage d'origine, accompagnés de leur facture d'achat ou d'une copie en cas de retour partiel. Le retour d'un produit ne peut être effectué qu'après confirmation et accord de Designers Guild.
Dans les cas d'un retour de tapis, merci de contacter directement notre Service Clients shopfrance@designersguild.com.
S'il vous plaît, attendez