Moodboard: Flights of Fantasy
{"ImageID":91126,"SortOrder":0,"AltText":"Moodboard: Flights of Fantasy ","Overlay":null,"MaxWidth":null,"ImageSize":12}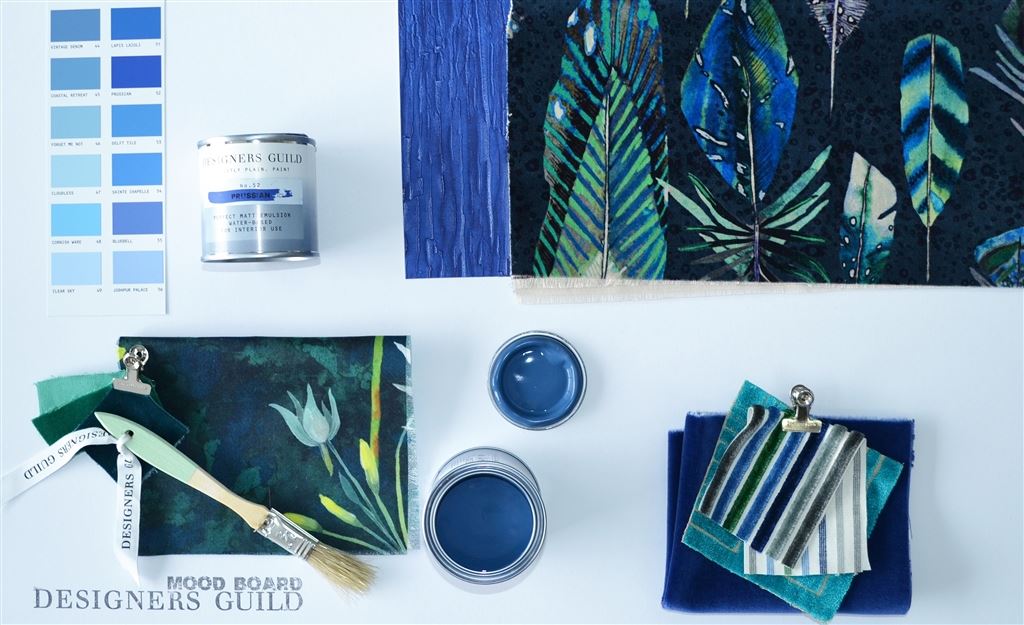 {"ImageID":91127,"SortOrder":1,"AltText":"Moodboard: Flights of Fantasy ","Overlay":null,"MaxWidth":null,"ImageSize":12}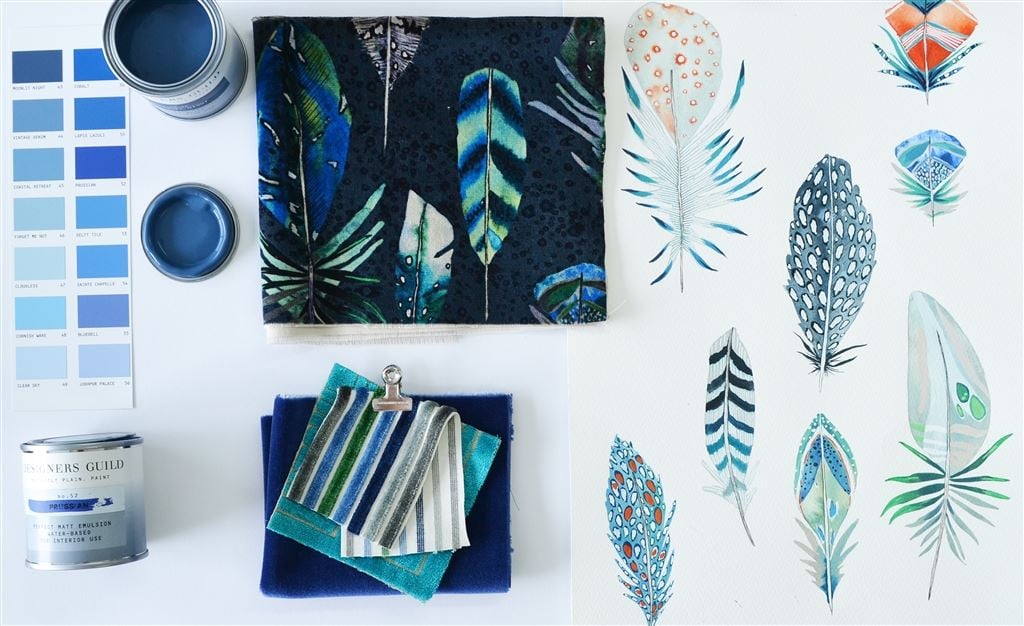 NOVEMBER 2017
This month we use a striking hue of midnight & electric blue that runs through our Autumn collection.
Indigo blue, a deep powerful colour, is as resonant and timeless as the earth itself. Taking its name from the indigofera plant, whose leaves were picked and carefully fermented to create the dye that gives us this ubiquitous colour, it has a rich intensity and mystery that brings to mind moonlit skies and the inky dramatic darkness of desert nights.
This season we embrace the dark side with these midnight blue tones as the background to our Quill & Fritillaria fabric prints. It is a deep inky and atmospheric hue that brings warmth and ambience to a room. Quill has an added dimension - being printed on velvet - emphasising the saturation of colour and detail from the hand-drawn feathers, whilst adding depth to a room in the winter months. Our Moonlit night paint shade works beautifully with this design too.
This month we wanted to share an additional board showing our beautiful hand drawn feathers created in our studio, which was the beginnings of the Quill design.
Transform your home in time for Christmas with our Autumn collection.