{"AllProductsUnavailable":false,"UseSizeButtons":false,"UseOrderFormGrouping":false,"UsePaintOrderForm":false,"TechInfo":{"width":"140 cm","weight":"390 gsm","horizontalPatternRepeat":"0 cm","verticalPatternRepeat":"0 cm","martindale":60000.0,"composition":"100% Pl (FR), (FR)","patternMatch":"Uni","flamcode":"(UK Flamecod B+H) Zigaretten + Streichholzresistenz ","contractFR":"flammenhemmend","additionalInfo":"This design now passes Crib 5 and Cig and Match - April 2018.","collections":[{"collectionId":754,"name":"Camera Arona Stoffe","urlSemantics":"fabric/designers-guild-essentials/cameri-arona-fabrics","url":"/de-ch/fabric/designers-guild-essentials/cameri-arona-fabrics/c754"}],"tests":[{"test":"BS5867 Part2 (UK)"},{"test":"EN1021-1&2 Cigarette & Match - UPHOLSTERY"},{"test":"IMO FPTC Part 7 - CURTAINS"},{"test":"IMO FPTC Part 8 - UPHOLSTERY"},{"test":"IMO FPTC Part 9 - BEDDING"},{"test":"NFP 92 M1"},{"test":"DIN 4102 B1"},{"test":"UNI 9174-9177, 8456 Classe 1 (Uno)"},{"test":"BS5852 Cigarette & Match - UPHOLSTERY"},{"test":"NFPA 701 - CURTAINS"},{"test":"NFPA 260/UFAC Class 1 - UPHOLSTERY"},{"test":"BS5852 Crib 5 - UPHOLSTERY"},{"test":"CAL 117 - UPHOLSTERY"}],"usages":[{"usageId":1,"usage":"Kissen"},{"usageId":2,"usage":"Vorhänge und Faltrollos"},{"usageId":3,"usage":"abnehmbare Hussenbezüge"},{"usageId":4,"usage":"Bezug"}],"aftercares":[{"aftercareId":17,"aftercare":"Trockenreinigung - P Programm ( sanft)"},{"aftercareId":24,"aftercare":"Maschinen waschbar @30c sanft schleudern"},{"aftercareId":45,"aftercare":"nicht bügeln"},{"aftercareId":47,"aftercare":"nicht in den Wäschetrockner"},{"aftercareId":50,"aftercare":"nicht bleichen"}]},"Prices":{"productPages":[{"productPageId":22259,"productPage":{"productPageId":22259,"heading":null,"subheading":null,"new":null,"productTypeId":null,"urlKeywords":null,"url":null,"imageId":null,"imageWidth":null,"imageHeight":null,"aspectRatio":null,"merchandisedSortOrder":null,"searchSortOrder":null,"colourSort":255,"stockSortOrder":70.64,"azSortOrder":1,"reviewCount":null,"reviewAverage":null,"ratingSortOrder":1,"priceSortOrder":1,"discountSortOrder":1,"salesRank":2147483647,"newSort":1,"designId":6586,"brandId":3,"alternateColourwayIncludeSize":true,"sizeMetric":null,"productPagePrice":{"priceMin":null,"priceMax":null,"salePriceMin":null,"salePriceMax":null,"discountPercentageMin":null,"discountPercentageMax":null,"clearanceDiscountPercentageMin":null,"clearanceDiscountPercentageMax":null,"discountMessage":null,"priceMessage":null,"rRPMessage":null,"codeMessage":null}}}]},"Definition":{"productPageId":22259,"productTypeId":0,"languageId":4,"countryId":46,"templateId":2,"titleTag":"Arona Sky Fabric | Designers Guild Essentials","heading":"Arona - Sky","subHeading":"Stoff","brand":"Designers Guild Essentials","isNew":false,"metaDescription":"Dieser großartige, schwerentflammbare Samtstoff hat nicht nur eine schöne, weiche Haptik sondern auch eine hohe Abriebsfestigkeit. Als Polsterstoff in jede","urlKeywords":"/de-ch/fabric/designers-guild-essentials/arona-sky-fabric/p22259","isRugOrRunner":false,"urlSemantics":"fabric/designers-guild-essentials/arona-sky-fabric","googleHrefs":[{"hreflang":"de","href":"https://www.designersguild.com/de/fabric/designers-guild-essentials/arona-sky-fabric/p22259"},{"hreflang":"fr","href":"https://www.designersguild.com/fr/fabric/designers-guild-essentials/arona-sky-fabric/p22259"},{"hreflang":"en-gb","href":"https://www.designersguild.com/uk/fabric/designers-guild-essentials/arona-sky-fabric/p22259"},{"hreflang":"en-se","href":"https://www.designersguild.com/se/fabric/designers-guild-essentials/arona-sky-fabric/p22259"},{"hreflang":"en-us","href":"https://www.designersguild.com/us/fabric/designers-guild-essentials/arona-sky-fabric/p22259"},{"hreflang":"es","href":"https://www.designersguild.com/es/fabric/designers-guild-essentials/arona-sky-fabric/p22259"},{"hreflang":"it-it","href":"https://www.designersguild.com/it/fabric/designers-guild-essentials/arona-sky-fabric/p22259"},{"hreflang":"en-nl","href":"https://www.designersguild.com/nl/fabric/designers-guild-essentials/arona-sky-fabric/p22259"},{"hreflang":"ru","href":"https://www.designersguild.com/ru/arona-sky/p22259"},{"hreflang":"ja-jp","href":"https://www.designersguild.com/jp/fabric/designers-guild-essentials/arona-sky-fabric/p22259"},{"hreflang":"en-be","href":"https://www.designersguild.com/be/fabric/designers-guild-essentials/arona-sky-fabric/p22259"},{"hreflang":"en-au","href":"https://www.designersguild.com/au/fabric/designers-guild-essentials/arona-sky-fabric/p22259"},{"hreflang":"en-dk","href":"https://www.designersguild.com/dk/fabric/designers-guild-essentials/arona-sky-fabric/p22259"},{"hreflang":"en-gr","href":"https://www.designersguild.com/eu/fabric/designers-guild-essentials/arona-sky-fabric/p22259"},{"hreflang":"en-no","href":"https://www.designersguild.com/no/fabric/designers-guild-essentials/arona-sky-fabric/p22259"},{"hreflang":"de-at","href":"https://www.designersguild.com/at/fabric/designers-guild-essentials/arona-sky-fabric/p22259"},{"hreflang":"de-ch","href":"https://www.designersguild.com/de-ch/fabric/designers-guild-essentials/arona-sky-fabric/p22259"},{"hreflang":"fr-ch","href":"https://www.designersguild.com/fr-ch/fabric/designers-guild-essentials/arona-sky-fabric/p22259"},{"hreflang":"en","href":"https://www.designersguild.com/row/fabric/designers-guild-essentials/arona-sky-fabric/p22259"},{"hreflang":"en-nz","href":"https://www.designersguild.com/nz/fabric/designers-guild-essentials/arona-sky-fabric/p22259"},{"hreflang":"en-ie","href":"https://www.designersguild.com/ie/fabric/designers-guild-essentials/arona-sky-fabric/p22259"},{"hreflang":"fi-fi","href":"https://www.designersguild.com/fi/fabric/designers-guild-essentials/arona-sky-fabric/p22259"},{"hreflang":"x-default","href":"https://www.designersguild.com/fabric/designers-guild-essentials/arona-sky-fabric/p22259"}],"pinterestImageId":66986,"breadcrumb":"<li><a href=\"/de-ch/stoffe/l1292\">Stoffe</a></li><li><span>Arona - Sky</span></li>","Images":[{"imageId":66986,"templateImageId":2,"altText":"arona - sky fabric","titleText":"arona - sky fabric","sortOrder":0,"maxWidth":1024},{"imageId":67617,"templateImageId":2,"altText":null,"titleText":null,"sortOrder":1,"maxWidth":1024},{"imageId":67616,"templateImageId":2,"altText":null,"titleText":null,"sortOrder":2,"maxWidth":1024},{"imageId":67614,"templateImageId":2,"altText":null,"titleText":null,"sortOrder":3,"maxWidth":1024},{"imageId":67622,"templateImageId":2,"altText":null,"titleText":null,"sortOrder":4,"maxWidth":1024}],"RelatedSearches":[],"CustomCanonical":null,"PageJSON":"{\"productPageId\":22259,\"productTypeId\":15,\"heading\":\"Arona - Sky\",\"subHeading\":\"Stoff\",\"category\":\"\",\"brand\":\"Designers Guild Essentials\",\"description\":\"Dieser großartige, schwerentflammbare Samtstoff hat nicht nur eine schöne, weiche Haptik sondern auch eine hohe Abriebsfestigkeit. Als Polsterstoff in jedem Anwendungsbereich geeignet, sowie als voluminöser Vorhangstoff. In einer Palette von vierzig atemberaubenden Farben erhältlich.\\n\",\"urlSemantics\":\"fabric/designers-guild-essentials/arona-sky-fabric\",\"breadcrumb\":\"<li><a href=\\\"/de-ch/stoffe/l1292\\\">Stoffe</a></li><li><span>Arona - Sky</span></li>\",\"url\":\"/de-ch/fabric/designers-guild-essentials/arona-sky-fabric/p22259\",\"titleTag\":\"Arona Sky Fabric | Designers Guild Essentials\",\"metaDescription\":\"Dieser großartige, schwerentflammbare Samtstoff hat nicht nur eine schöne, weiche Haptik sondern auch eine hohe Abriebsfestigkeit. Als Polsterstoff in jede\",\"reviewAverage\":null,\"reviewCount\":null,\"isNew\":false,\"customCanonical\":null,\"templateId\":2,\"isRugOrRunner\":false,\"delivery\":null,\"returns\":null,\"products\":[{\"productId\":101654,\"code\":\"FDG2533/01\",\"orderFormName\":\"Arona - Sky\",\"brand\":\"Designers Guild Essentials\",\"images\":[{\"imageId\":66986,\"altText\":\"Arona - Sky Cutting\",\"titleText\":\"Arona - Sky Cutting\",\"templateImageId\":true,\"maxWidth\":1024}]}],\"images\":[{\"imageId\":66986,\"templateImageId\":2,\"altText\":\"arona - sky fabric\",\"titleText\":\"arona - sky fabric\",\"sortOrder\":0,\"maxWidth\":1024},{\"imageId\":67617,\"templateImageId\":2,\"sortOrder\":1,\"maxWidth\":1024},{\"imageId\":67616,\"templateImageId\":2,\"sortOrder\":2,\"maxWidth\":1024},{\"imageId\":67614,\"templateImageId\":2,\"sortOrder\":3,\"maxWidth\":1024},{\"imageId\":67622,\"templateImageId\":2,\"sortOrder\":4,\"maxWidth\":1024}],\"alternateColourways\":[{\"productPageId\":22259,\"urlSemantics\":\"fabric/designers-guild-essentials/arona-sky-fabric\",\"code\":\"FDG2533/01\",\"url\":\"/de-ch/fabric/designers-guild-essentials/arona-sky-fabric/p22259\",\"heading\":\"Arona - Sky\",\"imageId\":66986},{\"productPageId\":22260,\"urlSemantics\":\"fabric/designers-guild-essentials/arona-cerulean-fabric\",\"code\":\"FDG2533/01\",\"url\":\"/de-ch/fabric/designers-guild-essentials/arona-cerulean-fabric/p22260\",\"heading\":\"Arona - Cerulean\",\"imageId\":66977},{\"productPageId\":22261,\"urlSemantics\":\"fabric/designers-guild-essentials/arona-marine-fabric\",\"code\":\"FDG2533/01\",\"url\":\"/de-ch/fabric/designers-guild-essentials/arona-marine-fabric/p22261\",\"heading\":\"Arona - Marine\",\"imageId\":66984},{\"productPageId\":22262,\"urlSemantics\":\"fabric/designers-guild-essentials/arona-indigo-fabric\",\"code\":\"FDG2533/01\",\"url\":\"/de-ch/fabric/designers-guild-essentials/arona-indigo-fabric/p22262\",\"heading\":\"Arona - Indigo\",\"imageId\":67010},{\"productPageId\":22263,\"urlSemantics\":\"fabric/designers-guild-essentials/arona-midnight-fabric\",\"code\":\"FDG2533/01\",\"url\":\"/de-ch/fabric/designers-guild-essentials/arona-midnight-fabric/p22263\",\"heading\":\"Arona - Midnight\",\"imageId\":67001},{\"productPageId\":22264,\"urlSemantics\":\"fabric/designers-guild-essentials/arona-duck-egg-fabric\",\"code\":\"FDG2533/01\",\"url\":\"/de-ch/fabric/designers-guild-essentials/arona-duck-egg-fabric/p22264\",\"heading\":\"Arona - Duck Egg\",\"imageId\":66978},{\"productPageId\":22265,\"urlSemantics\":\"fabric/designers-guild-essentials/arona-teal-fabric\",\"code\":\"FDG2533/01\",\"url\":\"/de-ch/fabric/designers-guild-essentials/arona-teal-fabric/p22265\",\"heading\":\"Arona - Teal\",\"imageId\":67008},{\"productPageId\":22266,\"urlSemantics\":\"fabric/designers-guild-essentials/arona-turquoise-fabric\",\"code\":\"FDG2533/01\",\"url\":\"/de-ch/fabric/designers-guild-essentials/arona-turquoise-fabric/p22266\",\"heading\":\"Arona - Turquoise\",\"imageId\":66999},{\"productPageId\":22267,\"urlSemantics\":\"fabric/designers-guild-essentials/arona-ocean-fabric\",\"code\":\"FDG2533/01\",\"url\":\"/de-ch/fabric/designers-guild-essentials/arona-ocean-fabric/p22267\",\"heading\":\"Arona - Ocean\",\"imageId\":66979},{\"productPageId\":22268,\"urlSemantics\":\"fabric/designers-guild-essentials/arona-forest-fabric\",\"code\":\"FDG2533/01\",\"url\":\"/de-ch/fabric/designers-guild-essentials/arona-forest-fabric/p22268\",\"heading\":\"Arona - Forest\",\"imageId\":66998},{\"productPageId\":22269,\"urlSemantics\":\"fabric/designers-guild-essentials/arona-fir-fabric\",\"code\":\"FDG2533/01\",\"url\":\"/de-ch/fabric/designers-guild-essentials/arona-fir-fabric/p22269\",\"heading\":\"Arona - Fir\",\"imageId\":66996},{\"productPageId\":22270,\"urlSemantics\":\"fabric/designers-guild-essentials/arona-leaf-fabric\",\"code\":\"FDG2533/01\",\"url\":\"/de-ch/fabric/designers-guild-essentials/arona-leaf-fabric/p22270\",\"heading\":\"Arona - Leaf\",\"imageId\":66981},{\"productPageId\":22271,\"urlSemantics\":\"fabric/designers-guild-essentials/arona-apple-fabric\",\"code\":\"FDG2533/01\",\"url\":\"/de-ch/fabric/designers-guild-essentials/arona-apple-fabric/p22271\",\"heading\":\"Arona - Apple\",\"imageId\":66983},{\"productPageId\":22272,\"urlSemantics\":\"fabric/designers-guild-essentials/arona-grass-fabric\",\"code\":\"FDG2533/01\",\"url\":\"/de-ch/fabric/designers-guild-essentials/arona-grass-fabric/p22272\",\"heading\":\"Arona - Grass\",\"imageId\":66985},{\"productPageId\":22273,\"urlSemantics\":\"fabric/designers-guild-essentials/arona-lemon-fabric\",\"code\":\"FDG2533/01\",\"url\":\"/de-ch/fabric/designers-guild-essentials/arona-lemon-fabric/p22273\",\"heading\":\"Arona - Lemon\",\"imageId\":66995},{\"productPageId\":22274,\"urlSemantics\":\"fabric/designers-guild-essentials/arona-chalk-fabric\",\"code\":\"FDG2533/01\",\"url\":\"/de-ch/fabric/designers-guild-essentials/arona-chalk-fabric/p22274\",\"heading\":\"Arona - Chalk\",\"imageId\":66980},{\"productPageId\":22275,\"urlSemantics\":\"fabric/designers-guild-essentials/arona-platinum-fabric\",\"code\":\"FDG2533/01\",\"url\":\"/de-ch/fabric/designers-guild-essentials/arona-platinum-fabric/p22275\",\"heading\":\"Arona - Platinum\",\"imageId\":69887},{\"productPageId\":22276,\"urlSemantics\":\"fabric/designers-guild-essentials/arona-dove-fabric\",\"code\":\"FDG2533/01\",\"url\":\"/de-ch/fabric/designers-guild-essentials/arona-dove-fabric/p22276\",\"heading\":\"Arona - Dove\",\"imageId\":67003},{\"productPageId\":22277,\"urlSemantics\":\"fabric/designers-guild-essentials/arona-granite-fabric\",\"code\":\"FDG2533/01\",\"url\":\"/de-ch/fabric/designers-guild-essentials/arona-granite-fabric/p22277\",\"heading\":\"Arona - Granite\",\"imageId\":66982},{\"productPageId\":22278,\"urlSemantics\":\"fabric/designers-guild-essentials/arona-graphite-fabric\",\"code\":\"FDG2533/01\",\"url\":\"/de-ch/fabric/designers-guild-essentials/arona-graphite-fabric/p22278\",\"heading\":\"Arona - Graphite\",\"imageId\":68108},{\"productPageId\":22279,\"urlSemantics\":\"fabric/designers-guild-essentials/arona-raven-fabric\",\"code\":\"FDG2533/01\",\"url\":\"/de-ch/fabric/designers-guild-essentials/arona-raven-fabric/p22279\",\"heading\":\"Arona - Raven\",\"imageId\":66988},{\"productPageId\":22280,\"urlSemantics\":\"fabric/designers-guild-essentials/arona-slate-fabric\",\"code\":\"FDG2533/01\",\"url\":\"/de-ch/fabric/designers-guild-essentials/arona-slate-fabric/p22280\",\"heading\":\"Arona - Slate\",\"imageId\":67009},{\"productPageId\":22281,\"urlSemantics\":\"fabric/designers-guild-essentials/arona-roebuck-fabric\",\"code\":\"FDG2533/01\",\"url\":\"/de-ch/fabric/designers-guild-essentials/arona-roebuck-fabric/p22281\",\"heading\":\"Arona - Roebuck\",\"imageId\":66987},{\"productPageId\":22282,\"urlSemantics\":\"fabric/designers-guild-essentials/arona-ivory-fabric\",\"code\":\"FDG2533/01\",\"url\":\"/de-ch/fabric/designers-guild-essentials/arona-ivory-fabric/p22282\",\"heading\":\"Arona - Ivory\",\"imageId\":69888},{\"productPageId\":22283,\"urlSemantics\":\"fabric/designers-guild-essentials/arona-parchment-fabric\",\"code\":\"FDG2533/01\",\"url\":\"/de-ch/fabric/designers-guild-essentials/arona-parchment-fabric/p22283\",\"heading\":\"Arona - Parchment\",\"imageId\":66990},{\"productPageId\":22284,\"urlSemantics\":\"fabric/designers-guild-essentials/arona-linen-fabric\",\"code\":\"FDG2533/01\",\"url\":\"/de-ch/fabric/designers-guild-essentials/arona-linen-fabric/p22284\",\"heading\":\"Arona - Linen\",\"imageId\":66943},{\"productPageId\":22285,\"urlSemantics\":\"fabric/designers-guild-essentials/arona-hazel-fabric\",\"code\":\"FDG2533/01\",\"url\":\"/de-ch/fabric/designers-guild-essentials/arona-hazel-fabric/p22285\",\"heading\":\"Arona - Hazel\",\"imageId\":67696},{\"productPageId\":22286,\"urlSemantics\":\"fabric/designers-guild-essentials/arona-cocoa-fabric\",\"code\":\"FDG2533/01\",\"url\":\"/de-ch/fabric/designers-guild-essentials/arona-cocoa-fabric/p22286\",\"heading\":\"Arona - Cocoa\",\"imageId\":66945},{\"productPageId\":22287,\"urlSemantics\":\"fabric/designers-guild-essentials/arona-walnut-fabric\",\"code\":\"FDG2533/01\",\"url\":\"/de-ch/fabric/designers-guild-essentials/arona-walnut-fabric/p22287\",\"heading\":\"Arona - Walnut\",\"imageId\":66992},{\"productPageId\":22288,\"urlSemantics\":\"fabric/designers-guild-essentials/arona-terracotta-fabric\",\"code\":\"FDG2533/01\",\"url\":\"/de-ch/fabric/designers-guild-essentials/arona-terracotta-fabric/p22288\",\"heading\":\"Arona - Terracotta\",\"imageId\":66939},{\"productPageId\":22289,\"urlSemantics\":\"fabric/designers-guild-essentials/arona-saffron-fabric\",\"code\":\"FDG2533/01\",\"url\":\"/de-ch/fabric/designers-guild-essentials/arona-saffron-fabric/p22289\",\"heading\":\"Arona - Saffron\",\"imageId\":67011},{\"productPageId\":22290,\"urlSemantics\":\"fabric/designers-guild-essentials/arona-zinnia-fabric\",\"code\":\"FDG2533/01\",\"url\":\"/de-ch/fabric/designers-guild-essentials/arona-zinnia-fabric/p22290\",\"heading\":\"Arona - Zinnia\",\"imageId\":66997},{\"productPageId\":22291,\"urlSemantics\":\"fabric/designers-guild-essentials/arona-scarlet-fabric\",\"code\":\"FDG2533/01\",\"url\":\"/de-ch/fabric/designers-guild-essentials/arona-scarlet-fabric/p22291\",\"heading\":\"Arona - Scarlet\",\"imageId\":67000},{\"productPageId\":22292,\"urlSemantics\":\"fabric/designers-guild-essentials/arona-mulberry-fabric\",\"code\":\"FDG2533/01\",\"url\":\"/de-ch/fabric/designers-guild-essentials/arona-mulberry-fabric/p22292\",\"heading\":\"Arona - Mulberry\",\"imageId\":66991},{\"productPageId\":22293,\"urlSemantics\":\"fabric/designers-guild-essentials/arona-cranberry-fabric\",\"code\":\"FDG2533/01\",\"url\":\"/de-ch/fabric/designers-guild-essentials/arona-cranberry-fabric/p22293\",\"heading\":\"Arona - Cranberry\",\"imageId\":66941},{\"productPageId\":22294,\"urlSemantics\":\"fabric/designers-guild-essentials/arona-magenta-fabric\",\"code\":\"FDG2533/01\",\"url\":\"/de-ch/fabric/designers-guild-essentials/arona-magenta-fabric/p22294\",\"heading\":\"Arona - Magenta\",\"imageId\":66929},{\"productPageId\":22295,\"urlSemantics\":\"fabric/designers-guild-essentials/arona-blossom-fabric\",\"code\":\"FDG2533/01\",\"url\":\"/de-ch/fabric/designers-guild-essentials/arona-blossom-fabric/p22295\",\"heading\":\"Arona - Blossom\",\"imageId\":66940},{\"productPageId\":22296,\"urlSemantics\":\"fabric/designers-guild-essentials/arona-damson-fabric\",\"code\":\"FDG2533/01\",\"url\":\"/de-ch/fabric/designers-guild-essentials/arona-damson-fabric/p22296\",\"heading\":\"Arona - Damson\",\"imageId\":66993},{\"productPageId\":22297,\"urlSemantics\":\"fabric/designers-guild-essentials/arona-currant-fabric\",\"code\":\"FDG2533/01\",\"url\":\"/de-ch/fabric/designers-guild-essentials/arona-currant-fabric/p22297\",\"heading\":\"Arona - Currant\",\"imageId\":66971},{\"productPageId\":22298,\"urlSemantics\":\"fabric/designers-guild-essentials/arona-aubergine-fabric\",\"code\":\"FDG2533/01\",\"url\":\"/de-ch/fabric/designers-guild-essentials/arona-aubergine-fabric/p22298\",\"heading\":\"Arona - Aubergine\",\"imageId\":67865}],\"reviews\":null,\"hreflangs\":[{\"hreflang\":\"de\",\"href\":\"https://www.designersguild.com/de/fabric/designers-guild-essentials/arona-sky-fabric/p22259\"},{\"hreflang\":\"fr\",\"href\":\"https://www.designersguild.com/fr/fabric/designers-guild-essentials/arona-sky-fabric/p22259\"},{\"hreflang\":\"en-gb\",\"href\":\"https://www.designersguild.com/uk/fabric/designers-guild-essentials/arona-sky-fabric/p22259\"},{\"hreflang\":\"en-se\",\"href\":\"https://www.designersguild.com/se/fabric/designers-guild-essentials/arona-sky-fabric/p22259\"},{\"hreflang\":\"en-us\",\"href\":\"https://www.designersguild.com/us/fabric/designers-guild-essentials/arona-sky-fabric/p22259\"},{\"hreflang\":\"es\",\"href\":\"https://www.designersguild.com/es/fabric/designers-guild-essentials/arona-sky-fabric/p22259\"},{\"hreflang\":\"it-it\",\"href\":\"https://www.designersguild.com/it/fabric/designers-guild-essentials/arona-sky-fabric/p22259\"},{\"hreflang\":\"en-nl\",\"href\":\"https://www.designersguild.com/nl/fabric/designers-guild-essentials/arona-sky-fabric/p22259\"},{\"hreflang\":\"ru\",\"href\":\"https://www.designersguild.com/ru/arona-sky/p22259\"},{\"hreflang\":\"ja-jp\",\"href\":\"https://www.designersguild.com/jp/fabric/designers-guild-essentials/arona-sky-fabric/p22259\"},{\"hreflang\":\"en-be\",\"href\":\"https://www.designersguild.com/be/fabric/designers-guild-essentials/arona-sky-fabric/p22259\"},{\"hreflang\":\"en-au\",\"href\":\"https://www.designersguild.com/au/fabric/designers-guild-essentials/arona-sky-fabric/p22259\"},{\"hreflang\":\"en-dk\",\"href\":\"https://www.designersguild.com/dk/fabric/designers-guild-essentials/arona-sky-fabric/p22259\"},{\"hreflang\":\"en-gr\",\"href\":\"https://www.designersguild.com/eu/fabric/designers-guild-essentials/arona-sky-fabric/p22259\"},{\"hreflang\":\"en-no\",\"href\":\"https://www.designersguild.com/no/fabric/designers-guild-essentials/arona-sky-fabric/p22259\"},{\"hreflang\":\"de-at\",\"href\":\"https://www.designersguild.com/at/fabric/designers-guild-essentials/arona-sky-fabric/p22259\"},{\"hreflang\":\"de-ch\",\"href\":\"https://www.designersguild.com/de-ch/fabric/designers-guild-essentials/arona-sky-fabric/p22259\"},{\"hreflang\":\"fr-ch\",\"href\":\"https://www.designersguild.com/fr-ch/fabric/designers-guild-essentials/arona-sky-fabric/p22259\"},{\"hreflang\":\"en\",\"href\":\"https://www.designersguild.com/row/fabric/designers-guild-essentials/arona-sky-fabric/p22259\"},{\"hreflang\":\"en-nz\",\"href\":\"https://www.designersguild.com/nz/fabric/designers-guild-essentials/arona-sky-fabric/p22259\"},{\"hreflang\":\"en-ie\",\"href\":\"https://www.designersguild.com/ie/fabric/designers-guild-essentials/arona-sky-fabric/p22259\"},{\"hreflang\":\"fi-fi\",\"href\":\"https://www.designersguild.com/fi/fabric/designers-guild-essentials/arona-sky-fabric/p22259\"},{\"hreflang\":\"x-default\",\"href\":\"https://www.designersguild.com/fabric/designers-guild-essentials/arona-sky-fabric/p22259\"}],\"relatedProductPages\":null,\"attributes\":[{\"attributeGroup\":\"Marke\",\"attribute\":\"Designers Guild Essentials\"},{\"attributeGroup\":\"Muster\",\"attribute\":\"Uni\"},{\"attributeGroup\":\"Typ\",\"attribute\":\"Samt\"}],\"collection\":{\"collectionId\":754,\"heading\":\"Camera Arona Stoffe\",\"description\":\"Eine Kollektion aus luxuriösen, flamhemmenden Samtstoffen, die als Vorreiter der Branche verschiedene Techniken zusammen kombiniert.\\nDer New Cameri ist ein extra-breiter, waschbarer Samt mit außergewöhnlichem Faltenwurf für atemberaubende Vorhänge und Accessoires. Zusammen mit dem grafisch gesteppten Camera Cucito, der in seinen fünf abgestimmten Farbtönen passend für Kopfteile, Tagesdecken und Kissen ist, kann einen Raum mit außergewöhnlicher Wirkung kreieren. \\nZu guterletzt wird unser hochwertige und hochflorige Stoff Arona in allen 40 Originalfarbtönen wieder eingeführt. Durch seinen Erfolg als Polsterstoff im Objekt- und Wohnbereich sowie als Vorhangstoff ergänzt er die Kollektion ideal. \\n\",\"name\":\"Camera Arona Stoffe\",\"urlSemantics\":\"fabric/designers-guild-essentials/cameri-arona-fabrics\",\"url\":\"/de-ch/fabric/designers-guild-essentials/cameri-arona-fabrics/c754\"},\"moduleOptions\":null,\"modules\":null,\"moduleOptionGroups\":null,\"wholesaleFurniture\":null,\"relatedSearches\":null}","json":{"productPageId":22259,"productTypeId":15,"heading":"Arona - Sky","subHeading":"Stoff","category":"","brand":"Designers Guild Essentials","description":"Dieser großartige, schwerentflammbare Samtstoff hat nicht nur eine schöne, weiche Haptik sondern auch eine hohe Abriebsfestigkeit. Als Polsterstoff in jedem Anwendungsbereich geeignet, sowie als voluminöser Vorhangstoff. In einer Palette von vierzig atemberaubenden Farben erhältlich.\n","urlSemantics":"fabric/designers-guild-essentials/arona-sky-fabric","breadcrumb":"<li><a href=\"/de-ch/stoffe/l1292\">Stoffe</a></li><li><span>Arona - Sky</span></li>","url":"/de-ch/fabric/designers-guild-essentials/arona-sky-fabric/p22259","titleTag":"Arona Sky Fabric | Designers Guild Essentials","metaDescription":"Dieser großartige, schwerentflammbare Samtstoff hat nicht nur eine schöne, weiche Haptik sondern auch eine hohe Abriebsfestigkeit. Als Polsterstoff in jede","reviewAverage":null,"reviewCount":null,"isNew":false,"customCanonical":null,"templateId":2,"isRugOrRunner":false,"delivery":null,"returns":null,"products":[{"productId":101654,"code":"FDG2533/01","orderFormName":"Arona - Sky","brand":"Designers Guild Essentials","images":[{"imageId":66986,"altText":"Arona - Sky Cutting","titleText":"Arona - Sky Cutting","templateImageId":true,"maxWidth":1024}]}],"images":[{"imageId":66986,"templateImageId":2,"altText":"arona - sky fabric","titleText":"arona - sky fabric","sortOrder":0,"maxWidth":1024},{"imageId":67617,"templateImageId":2,"sortOrder":1,"maxWidth":1024},{"imageId":67616,"templateImageId":2,"sortOrder":2,"maxWidth":1024},{"imageId":67614,"templateImageId":2,"sortOrder":3,"maxWidth":1024},{"imageId":67622,"templateImageId":2,"sortOrder":4,"maxWidth":1024}],"alternateColourways":[{"productPageId":22259,"urlSemantics":"fabric/designers-guild-essentials/arona-sky-fabric","code":"FDG2533/01","url":"/de-ch/fabric/designers-guild-essentials/arona-sky-fabric/p22259","heading":"Arona - Sky","imageId":66986},{"productPageId":22260,"urlSemantics":"fabric/designers-guild-essentials/arona-cerulean-fabric","code":"FDG2533/01","url":"/de-ch/fabric/designers-guild-essentials/arona-cerulean-fabric/p22260","heading":"Arona - Cerulean","imageId":66977},{"productPageId":22261,"urlSemantics":"fabric/designers-guild-essentials/arona-marine-fabric","code":"FDG2533/01","url":"/de-ch/fabric/designers-guild-essentials/arona-marine-fabric/p22261","heading":"Arona - Marine","imageId":66984},{"productPageId":22262,"urlSemantics":"fabric/designers-guild-essentials/arona-indigo-fabric","code":"FDG2533/01","url":"/de-ch/fabric/designers-guild-essentials/arona-indigo-fabric/p22262","heading":"Arona - Indigo","imageId":67010},{"productPageId":22263,"urlSemantics":"fabric/designers-guild-essentials/arona-midnight-fabric","code":"FDG2533/01","url":"/de-ch/fabric/designers-guild-essentials/arona-midnight-fabric/p22263","heading":"Arona - Midnight","imageId":67001},{"productPageId":22264,"urlSemantics":"fabric/designers-guild-essentials/arona-duck-egg-fabric","code":"FDG2533/01","url":"/de-ch/fabric/designers-guild-essentials/arona-duck-egg-fabric/p22264","heading":"Arona - Duck Egg","imageId":66978},{"productPageId":22265,"urlSemantics":"fabric/designers-guild-essentials/arona-teal-fabric","code":"FDG2533/01","url":"/de-ch/fabric/designers-guild-essentials/arona-teal-fabric/p22265","heading":"Arona - Teal","imageId":67008},{"productPageId":22266,"urlSemantics":"fabric/designers-guild-essentials/arona-turquoise-fabric","code":"FDG2533/01","url":"/de-ch/fabric/designers-guild-essentials/arona-turquoise-fabric/p22266","heading":"Arona - Turquoise","imageId":66999},{"productPageId":22267,"urlSemantics":"fabric/designers-guild-essentials/arona-ocean-fabric","code":"FDG2533/01","url":"/de-ch/fabric/designers-guild-essentials/arona-ocean-fabric/p22267","heading":"Arona - Ocean","imageId":66979},{"productPageId":22268,"urlSemantics":"fabric/designers-guild-essentials/arona-forest-fabric","code":"FDG2533/01","url":"/de-ch/fabric/designers-guild-essentials/arona-forest-fabric/p22268","heading":"Arona - Forest","imageId":66998},{"productPageId":22269,"urlSemantics":"fabric/designers-guild-essentials/arona-fir-fabric","code":"FDG2533/01","url":"/de-ch/fabric/designers-guild-essentials/arona-fir-fabric/p22269","heading":"Arona - Fir","imageId":66996},{"productPageId":22270,"urlSemantics":"fabric/designers-guild-essentials/arona-leaf-fabric","code":"FDG2533/01","url":"/de-ch/fabric/designers-guild-essentials/arona-leaf-fabric/p22270","heading":"Arona - Leaf","imageId":66981},{"productPageId":22271,"urlSemantics":"fabric/designers-guild-essentials/arona-apple-fabric","code":"FDG2533/01","url":"/de-ch/fabric/designers-guild-essentials/arona-apple-fabric/p22271","heading":"Arona - Apple","imageId":66983},{"productPageId":22272,"urlSemantics":"fabric/designers-guild-essentials/arona-grass-fabric","code":"FDG2533/01","url":"/de-ch/fabric/designers-guild-essentials/arona-grass-fabric/p22272","heading":"Arona - Grass","imageId":66985},{"productPageId":22273,"urlSemantics":"fabric/designers-guild-essentials/arona-lemon-fabric","code":"FDG2533/01","url":"/de-ch/fabric/designers-guild-essentials/arona-lemon-fabric/p22273","heading":"Arona - Lemon","imageId":66995},{"productPageId":22274,"urlSemantics":"fabric/designers-guild-essentials/arona-chalk-fabric","code":"FDG2533/01","url":"/de-ch/fabric/designers-guild-essentials/arona-chalk-fabric/p22274","heading":"Arona - Chalk","imageId":66980},{"productPageId":22275,"urlSemantics":"fabric/designers-guild-essentials/arona-platinum-fabric","code":"FDG2533/01","url":"/de-ch/fabric/designers-guild-essentials/arona-platinum-fabric/p22275","heading":"Arona - Platinum","imageId":69887},{"productPageId":22276,"urlSemantics":"fabric/designers-guild-essentials/arona-dove-fabric","code":"FDG2533/01","url":"/de-ch/fabric/designers-guild-essentials/arona-dove-fabric/p22276","heading":"Arona - Dove","imageId":67003},{"productPageId":22277,"urlSemantics":"fabric/designers-guild-essentials/arona-granite-fabric","code":"FDG2533/01","url":"/de-ch/fabric/designers-guild-essentials/arona-granite-fabric/p22277","heading":"Arona - Granite","imageId":66982},{"productPageId":22278,"urlSemantics":"fabric/designers-guild-essentials/arona-graphite-fabric","code":"FDG2533/01","url":"/de-ch/fabric/designers-guild-essentials/arona-graphite-fabric/p22278","heading":"Arona - Graphite","imageId":68108},{"productPageId":22279,"urlSemantics":"fabric/designers-guild-essentials/arona-raven-fabric","code":"FDG2533/01","url":"/de-ch/fabric/designers-guild-essentials/arona-raven-fabric/p22279","heading":"Arona - Raven","imageId":66988},{"productPageId":22280,"urlSemantics":"fabric/designers-guild-essentials/arona-slate-fabric","code":"FDG2533/01","url":"/de-ch/fabric/designers-guild-essentials/arona-slate-fabric/p22280","heading":"Arona - Slate","imageId":67009},{"productPageId":22281,"urlSemantics":"fabric/designers-guild-essentials/arona-roebuck-fabric","code":"FDG2533/01","url":"/de-ch/fabric/designers-guild-essentials/arona-roebuck-fabric/p22281","heading":"Arona - Roebuck","imageId":66987},{"productPageId":22282,"urlSemantics":"fabric/designers-guild-essentials/arona-ivory-fabric","code":"FDG2533/01","url":"/de-ch/fabric/designers-guild-essentials/arona-ivory-fabric/p22282","heading":"Arona - Ivory","imageId":69888},{"productPageId":22283,"urlSemantics":"fabric/designers-guild-essentials/arona-parchment-fabric","code":"FDG2533/01","url":"/de-ch/fabric/designers-guild-essentials/arona-parchment-fabric/p22283","heading":"Arona - Parchment","imageId":66990},{"productPageId":22284,"urlSemantics":"fabric/designers-guild-essentials/arona-linen-fabric","code":"FDG2533/01","url":"/de-ch/fabric/designers-guild-essentials/arona-linen-fabric/p22284","heading":"Arona - Linen","imageId":66943},{"productPageId":22285,"urlSemantics":"fabric/designers-guild-essentials/arona-hazel-fabric","code":"FDG2533/01","url":"/de-ch/fabric/designers-guild-essentials/arona-hazel-fabric/p22285","heading":"Arona - Hazel","imageId":67696},{"productPageId":22286,"urlSemantics":"fabric/designers-guild-essentials/arona-cocoa-fabric","code":"FDG2533/01","url":"/de-ch/fabric/designers-guild-essentials/arona-cocoa-fabric/p22286","heading":"Arona - Cocoa","imageId":66945},{"productPageId":22287,"urlSemantics":"fabric/designers-guild-essentials/arona-walnut-fabric","code":"FDG2533/01","url":"/de-ch/fabric/designers-guild-essentials/arona-walnut-fabric/p22287","heading":"Arona - Walnut","imageId":66992},{"productPageId":22288,"urlSemantics":"fabric/designers-guild-essentials/arona-terracotta-fabric","code":"FDG2533/01","url":"/de-ch/fabric/designers-guild-essentials/arona-terracotta-fabric/p22288","heading":"Arona - Terracotta","imageId":66939},{"productPageId":22289,"urlSemantics":"fabric/designers-guild-essentials/arona-saffron-fabric","code":"FDG2533/01","url":"/de-ch/fabric/designers-guild-essentials/arona-saffron-fabric/p22289","heading":"Arona - Saffron","imageId":67011},{"productPageId":22290,"urlSemantics":"fabric/designers-guild-essentials/arona-zinnia-fabric","code":"FDG2533/01","url":"/de-ch/fabric/designers-guild-essentials/arona-zinnia-fabric/p22290","heading":"Arona - Zinnia","imageId":66997},{"productPageId":22291,"urlSemantics":"fabric/designers-guild-essentials/arona-scarlet-fabric","code":"FDG2533/01","url":"/de-ch/fabric/designers-guild-essentials/arona-scarlet-fabric/p22291","heading":"Arona - Scarlet","imageId":67000},{"productPageId":22292,"urlSemantics":"fabric/designers-guild-essentials/arona-mulberry-fabric","code":"FDG2533/01","url":"/de-ch/fabric/designers-guild-essentials/arona-mulberry-fabric/p22292","heading":"Arona - Mulberry","imageId":66991},{"productPageId":22293,"urlSemantics":"fabric/designers-guild-essentials/arona-cranberry-fabric","code":"FDG2533/01","url":"/de-ch/fabric/designers-guild-essentials/arona-cranberry-fabric/p22293","heading":"Arona - Cranberry","imageId":66941},{"productPageId":22294,"urlSemantics":"fabric/designers-guild-essentials/arona-magenta-fabric","code":"FDG2533/01","url":"/de-ch/fabric/designers-guild-essentials/arona-magenta-fabric/p22294","heading":"Arona - Magenta","imageId":66929},{"productPageId":22295,"urlSemantics":"fabric/designers-guild-essentials/arona-blossom-fabric","code":"FDG2533/01","url":"/de-ch/fabric/designers-guild-essentials/arona-blossom-fabric/p22295","heading":"Arona - Blossom","imageId":66940},{"productPageId":22296,"urlSemantics":"fabric/designers-guild-essentials/arona-damson-fabric","code":"FDG2533/01","url":"/de-ch/fabric/designers-guild-essentials/arona-damson-fabric/p22296","heading":"Arona - Damson","imageId":66993},{"productPageId":22297,"urlSemantics":"fabric/designers-guild-essentials/arona-currant-fabric","code":"FDG2533/01","url":"/de-ch/fabric/designers-guild-essentials/arona-currant-fabric/p22297","heading":"Arona - Currant","imageId":66971},{"productPageId":22298,"urlSemantics":"fabric/designers-guild-essentials/arona-aubergine-fabric","code":"FDG2533/01","url":"/de-ch/fabric/designers-guild-essentials/arona-aubergine-fabric/p22298","heading":"Arona - Aubergine","imageId":67865}],"reviews":null,"hreflangs":[{"hreflang":"de","href":"https://www.designersguild.com/de/fabric/designers-guild-essentials/arona-sky-fabric/p22259"},{"hreflang":"fr","href":"https://www.designersguild.com/fr/fabric/designers-guild-essentials/arona-sky-fabric/p22259"},{"hreflang":"en-gb","href":"https://www.designersguild.com/uk/fabric/designers-guild-essentials/arona-sky-fabric/p22259"},{"hreflang":"en-se","href":"https://www.designersguild.com/se/fabric/designers-guild-essentials/arona-sky-fabric/p22259"},{"hreflang":"en-us","href":"https://www.designersguild.com/us/fabric/designers-guild-essentials/arona-sky-fabric/p22259"},{"hreflang":"es","href":"https://www.designersguild.com/es/fabric/designers-guild-essentials/arona-sky-fabric/p22259"},{"hreflang":"it-it","href":"https://www.designersguild.com/it/fabric/designers-guild-essentials/arona-sky-fabric/p22259"},{"hreflang":"en-nl","href":"https://www.designersguild.com/nl/fabric/designers-guild-essentials/arona-sky-fabric/p22259"},{"hreflang":"ru","href":"https://www.designersguild.com/ru/arona-sky/p22259"},{"hreflang":"ja-jp","href":"https://www.designersguild.com/jp/fabric/designers-guild-essentials/arona-sky-fabric/p22259"},{"hreflang":"en-be","href":"https://www.designersguild.com/be/fabric/designers-guild-essentials/arona-sky-fabric/p22259"},{"hreflang":"en-au","href":"https://www.designersguild.com/au/fabric/designers-guild-essentials/arona-sky-fabric/p22259"},{"hreflang":"en-dk","href":"https://www.designersguild.com/dk/fabric/designers-guild-essentials/arona-sky-fabric/p22259"},{"hreflang":"en-gr","href":"https://www.designersguild.com/eu/fabric/designers-guild-essentials/arona-sky-fabric/p22259"},{"hreflang":"en-no","href":"https://www.designersguild.com/no/fabric/designers-guild-essentials/arona-sky-fabric/p22259"},{"hreflang":"de-at","href":"https://www.designersguild.com/at/fabric/designers-guild-essentials/arona-sky-fabric/p22259"},{"hreflang":"de-ch","href":"https://www.designersguild.com/de-ch/fabric/designers-guild-essentials/arona-sky-fabric/p22259"},{"hreflang":"fr-ch","href":"https://www.designersguild.com/fr-ch/fabric/designers-guild-essentials/arona-sky-fabric/p22259"},{"hreflang":"en","href":"https://www.designersguild.com/row/fabric/designers-guild-essentials/arona-sky-fabric/p22259"},{"hreflang":"en-nz","href":"https://www.designersguild.com/nz/fabric/designers-guild-essentials/arona-sky-fabric/p22259"},{"hreflang":"en-ie","href":"https://www.designersguild.com/ie/fabric/designers-guild-essentials/arona-sky-fabric/p22259"},{"hreflang":"fi-fi","href":"https://www.designersguild.com/fi/fabric/designers-guild-essentials/arona-sky-fabric/p22259"},{"hreflang":"x-default","href":"https://www.designersguild.com/fabric/designers-guild-essentials/arona-sky-fabric/p22259"}],"relatedProductPages":null,"attributes":[{"attributeGroup":"Marke","attribute":"Designers Guild Essentials"},{"attributeGroup":"Muster","attribute":"Uni"},{"attributeGroup":"Typ","attribute":"Samt"}],"collection":{"collectionId":754,"heading":"Camera Arona Stoffe","description":"Eine Kollektion aus luxuriösen, flamhemmenden Samtstoffen, die als Vorreiter der Branche verschiedene Techniken zusammen kombiniert.\nDer New Cameri ist ein extra-breiter, waschbarer Samt mit außergewöhnlichem Faltenwurf für atemberaubende Vorhänge und Accessoires. Zusammen mit dem grafisch gesteppten Camera Cucito, der in seinen fünf abgestimmten Farbtönen passend für Kopfteile, Tagesdecken und Kissen ist, kann einen Raum mit außergewöhnlicher Wirkung kreieren. \nZu guterletzt wird unser hochwertige und hochflorige Stoff Arona in allen 40 Originalfarbtönen wieder eingeführt. Durch seinen Erfolg als Polsterstoff im Objekt- und Wohnbereich sowie als Vorhangstoff ergänzt er die Kollektion ideal. \n","name":"Camera Arona Stoffe","urlSemantics":"fabric/designers-guild-essentials/cameri-arona-fabrics","url":"/de-ch/fabric/designers-guild-essentials/cameri-arona-fabrics/c754"},"moduleOptions":null,"modules":null,"moduleOptionGroups":null,"wholesaleFurniture":null,"relatedSearches":null}},"Stock":{"OrderFormJSON":"{\"products\":[{\"product\":{\"productId\":101654,\"sortOrder\":50,\"productTypeId\":15,\"templateId\":2,\"code\":\"FDG2533\\/01\",\"brand\":\"Designers Guild Essentials\",\"gtin13\":null,\"name\":\"Arona - Sky\",\"AKA\":null,\"size\":null,\"imageId\":66986,\"imageAltText\":\"Arona - Sky Cutting\",\"imageTitleText\":\"Arona - Sky Cutting\",\"rRPMessage\":null,\"rLRRP\":\"CHF 176 pro meter\",\"rLTradePrice\":null,\"displayPrice\":null,\"displaySalePrice\":null,\"priceMessage\":null,\"statusMessage\":null,\"urlSemantics\":\"fabric\\/designers-guild-essentials\\/arona-sky-fabric\",\"productPageId\":22259,\"url\":\"\\/de-ch\\/fabric\\/designers-guild-essentials\\/arona-sky-fabric\\/p22259\",\"itemAvailability\":\"InStock\",\"orderFormGroupId\":null,\"orderFormName\":\"Arona - Sky\",\"attributes\":null,\"orderFormGroup\":null,\"orderFormProperties\":[{\"key\":\"Colour\",\"value\":\"Sky\"},{\"key\":\"Code\",\"value\":\"FDG2533\\/01\"}],\"controls\":{\"allowOrder\":false,\"allowReserve\":false,\"allowReserveWithBatchSample\":false,\"allowSample\":false,\"allowLargeSample\":false,\"allowBackInStockReminder\":false,\"disableOrder\":false,\"disableSample\":false},\"stockMessage\":{\"productTypeID\":15,\"quantityMinimum\":1.00,\"quantityMaximum\":0.00,\"productTypeQuantityMaximum\":null,\"quantityIncrement\":0.10,\"reserveQuantityMaximum\":50.00,\"unit\":\"m\",\"allowStockCheck\":false,\"pieceBreakdownMinimum\":1.00,\"pieceBreakdownMaximum\":50.00,\"allowBackInStockReminder\":false,\"freeStock\":70.64,\"nextPOFreeStock\":0.00,\"nextPODueDate\":null,\"totalPOFreeStock\":0.00,\"basketQuantityThresholds\":[{\"minimum\":0,\"maximum\":99999.99}]},\"orderButtonText\":\"In den Warenkorb\",\"reserveButtonText\":\"Reservieren\",\"reserveWithBatchSampleButtonText\":\"Mit Chargenprobe aufbewahren\",\"sample\":{\"productId\":101712,\"stockMessage\":{\"productTypeID\":55,\"quantityMinimum\":1.00,\"quantityMaximum\":2.00,\"productTypeQuantityMaximum\":20.00,\"quantityIncrement\":1.00,\"reserveQuantityMaximum\":14.00,\"unit\":\"\",\"allowStockCheck\":false,\"pieceBreakdownMinimum\":null,\"pieceBreakdownMaximum\":null,\"allowBackInStockReminder\":false,\"freeStock\":14.00,\"nextPOFreeStock\":99.00,\"nextPODueDate\":\"2023-02-20\",\"totalPOFreeStock\":99.00,\"basketQuantityThresholds\":[{\"minimum\":0,\"maximum\":99999.99,\"stockMessages\":[{\"stockMessage\":\"Auf lager\",\"class\":\"\",\"stockBreakdownTab\":0}]}]},\"orderButtonText\":\"Muster anfordern\",\"displayPrice\":null,\"displaySalePrice\":null,\"priceMessage\":null},\"largeSample\":{\"productId\":102159,\"stockMessage\":{\"productTypeID\":56,\"quantityMinimum\":1.00,\"quantityMaximum\":2.00,\"productTypeQuantityMaximum\":null,\"quantityIncrement\":1.00,\"reserveQuantityMaximum\":2.00,\"unit\":\"\",\"allowStockCheck\":false,\"pieceBreakdownMinimum\":null,\"pieceBreakdownMaximum\":null,\"allowBackInStockReminder\":false,\"freeStock\":2.00,\"nextPOFreeStock\":0.00,\"nextPODueDate\":null,\"totalPOFreeStock\":0.00,\"basketQuantityThresholds\":[{\"minimum\":0,\"maximum\":99999.99,\"stockMessages\":[{\"stockMessage\":\"2 auf lager\",\"class\":\"\",\"stockBreakdownTab\":0}]}]},\"orderButtonText\":\"Große Probe\",\"displayPrice\":null,\"displaySalePrice\":null,\"priceMessage\":null}}}]}","orderForm":{"products":[{"product":{"productId":101654,"sortOrder":50,"productTypeId":15,"templateId":2,"code":"FDG2533/01","brand":"Designers Guild Essentials","gtin13":null,"name":"Arona - Sky","AKA":null,"size":null,"imageId":66986,"imageAltText":"Arona - Sky Cutting","imageTitleText":"Arona - Sky Cutting","rRPMessage":null,"rLRRP":"CHF 176 pro meter","rLTradePrice":null,"displayPrice":null,"displaySalePrice":null,"priceMessage":null,"statusMessage":null,"urlSemantics":"fabric/designers-guild-essentials/arona-sky-fabric","productPageId":22259,"url":"/de-ch/fabric/designers-guild-essentials/arona-sky-fabric/p22259","itemAvailability":"InStock","orderFormGroupId":null,"orderFormName":"Arona - Sky","attributes":null,"orderFormGroup":null,"orderFormProperties":[{"key":"Colour","value":"Sky"},{"key":"Code","value":"FDG2533/01"}],"controls":{"allowOrder":false,"allowReserve":false,"allowReserveWithBatchSample":false,"allowSample":false,"allowLargeSample":false,"allowBackInStockReminder":false,"disableOrder":false,"disableSample":false},"stockMessage":{"productTypeID":15,"quantityMinimum":1.0,"quantityMaximum":0.0,"productTypeQuantityMaximum":null,"quantityIncrement":0.1,"reserveQuantityMaximum":50.0,"unit":"m","allowStockCheck":false,"pieceBreakdownMinimum":1.0,"pieceBreakdownMaximum":50.0,"allowBackInStockReminder":false,"freeStock":70.64,"nextPOFreeStock":0.0,"nextPODueDate":null,"totalPOFreeStock":0.0,"basketQuantityThresholds":[{"minimum":0,"maximum":99999.99}]},"orderButtonText":"In den Warenkorb","reserveButtonText":"Reservieren","reserveWithBatchSampleButtonText":"Mit Chargenprobe aufbewahren","sample":{"productId":101712,"stockMessage":{"productTypeID":55,"quantityMinimum":1.0,"quantityMaximum":2.0,"productTypeQuantityMaximum":20.0,"quantityIncrement":1.0,"reserveQuantityMaximum":14.0,"unit":"","allowStockCheck":false,"pieceBreakdownMinimum":null,"pieceBreakdownMaximum":null,"allowBackInStockReminder":false,"freeStock":14.0,"nextPOFreeStock":99.0,"nextPODueDate":"2023-02-20","totalPOFreeStock":99.0,"basketQuantityThresholds":[{"minimum":0,"maximum":99999.99,"stockMessages":[{"stockMessage":"Auf lager","class":"","stockBreakdownTab":0}]}]},"orderButtonText":"Muster anfordern","displayPrice":null,"displaySalePrice":null,"priceMessage":null},"largeSample":{"productId":102159,"stockMessage":{"productTypeID":56,"quantityMinimum":1.0,"quantityMaximum":2.0,"productTypeQuantityMaximum":null,"quantityIncrement":1.0,"reserveQuantityMaximum":2.0,"unit":"","allowStockCheck":false,"pieceBreakdownMinimum":null,"pieceBreakdownMaximum":null,"allowBackInStockReminder":false,"freeStock":2.0,"nextPOFreeStock":0.0,"nextPODueDate":null,"totalPOFreeStock":0.0,"basketQuantityThresholds":[{"minimum":0,"maximum":99999.99,"stockMessages":[{"stockMessage":"2 auf lager","class":"","stockBreakdownTab":0}]}]},"orderButtonText":"Große Probe","displayPrice":null,"displaySalePrice":null,"priceMessage":null}}}]}},"Carousel":{"CarouselID":"#product-page-22259-carousel","WrapperCSSClass":null,"AspectRatio":1.0,"Heading":"Arona - Sky","Images":[{"ImageID":66986,"SortOrder":0,"AltText":"arona - sky fabric","Overlay":null,"MaxWidth":1024,"ApproximateImageSize":5},{"ImageID":67617,"SortOrder":1,"AltText":null,"Overlay":null,"MaxWidth":1024,"ApproximateImageSize":5},{"ImageID":67616,"SortOrder":2,"AltText":null,"Overlay":null,"MaxWidth":1024,"ApproximateImageSize":5},{"ImageID":67614,"SortOrder":3,"AltText":null,"Overlay":null,"MaxWidth":1024,"ApproximateImageSize":5},{"ImageID":67622,"SortOrder":4,"AltText":null,"Overlay":null,"MaxWidth":1024,"ApproximateImageSize":5}],"ApproximateImageSize":4,"DisplayThumbnails":true,"DisplayDashes":true,"Interval":null,"PermitLargeImageModal":true},"MainProduct":{"Solitary":false,"ProductBase":{"product":{"productId":101654,"sortOrder":50,"productTypeId":15,"templateId":2,"code":"FDG2533/01","brand":"Designers Guild Essentials","gtin13":null,"name":"Arona - Sky","AKA":null,"size":null,"imageId":66986,"imageAltText":"Arona - Sky Cutting","imageTitleText":"Arona - Sky Cutting","rRPMessage":null,"rLRRP":"CHF 176 pro meter","rLTradePrice":null,"displayPrice":null,"displaySalePrice":null,"priceMessage":null,"statusMessage":null,"urlSemantics":"fabric/designers-guild-essentials/arona-sky-fabric","productPageId":22259,"url":"/de-ch/fabric/designers-guild-essentials/arona-sky-fabric/p22259","itemAvailability":"InStock","orderFormGroupId":null,"orderFormName":"Arona - Sky","attributes":null,"orderFormGroup":null,"orderFormProperties":[{"key":"Colour","value":"Sky"},{"key":"Code","value":"FDG2533/01"}],"controls":{"allowOrder":false,"allowReserve":false,"allowReserveWithBatchSample":false,"allowSample":false,"allowLargeSample":false,"allowBackInStockReminder":false,"disableOrder":false,"disableSample":false},"stockMessage":{"productTypeID":15,"quantityMinimum":1.0,"quantityMaximum":0.0,"productTypeQuantityMaximum":null,"quantityIncrement":0.1,"reserveQuantityMaximum":50.0,"unit":"m","allowStockCheck":false,"pieceBreakdownMinimum":1.0,"pieceBreakdownMaximum":50.0,"allowBackInStockReminder":false,"freeStock":70.64,"nextPOFreeStock":0.0,"nextPODueDate":null,"totalPOFreeStock":0.0,"basketQuantityThresholds":[{"minimum":0,"maximum":99999.99}]},"orderButtonText":"In den Warenkorb","reserveButtonText":"Reservieren","reserveWithBatchSampleButtonText":"Mit Chargenprobe aufbewahren","sample":{"productId":101712,"stockMessage":{"productTypeID":55,"quantityMinimum":1.0,"quantityMaximum":2.0,"productTypeQuantityMaximum":20.0,"quantityIncrement":1.0,"reserveQuantityMaximum":14.0,"unit":"","allowStockCheck":false,"pieceBreakdownMinimum":null,"pieceBreakdownMaximum":null,"allowBackInStockReminder":false,"freeStock":14.0,"nextPOFreeStock":99.0,"nextPODueDate":"2023-02-20","totalPOFreeStock":99.0,"basketQuantityThresholds":[{"minimum":0,"maximum":99999.99,"stockMessages":[{"stockMessage":"Auf lager","class":"","stockBreakdownTab":0}]}]},"orderButtonText":"Muster anfordern","displayPrice":null,"displaySalePrice":null,"priceMessage":null},"largeSample":{"productId":102159,"stockMessage":{"productTypeID":56,"quantityMinimum":1.0,"quantityMaximum":2.0,"productTypeQuantityMaximum":null,"quantityIncrement":1.0,"reserveQuantityMaximum":2.0,"unit":"","allowStockCheck":false,"pieceBreakdownMinimum":null,"pieceBreakdownMaximum":null,"allowBackInStockReminder":false,"freeStock":2.0,"nextPOFreeStock":0.0,"nextPODueDate":null,"totalPOFreeStock":0.0,"basketQuantityThresholds":[{"minimum":0,"maximum":99999.99,"stockMessages":[{"stockMessage":"2 auf lager","class":"","stockBreakdownTab":0}]}]},"orderButtonText":"Große Probe","displayPrice":null,"displaySalePrice":null,"priceMessage":null}}},"Product":{"productId":101654,"sortOrder":50,"productTypeId":15,"templateId":2,"code":"FDG2533/01","brand":"Designers Guild Essentials","gtin13":null,"name":"Arona - Sky","AKA":null,"size":null,"imageId":66986,"imageAltText":"Arona - Sky Cutting","imageTitleText":"Arona - Sky Cutting","rRPMessage":null,"rLRRP":"CHF 176 pro meter","rLTradePrice":null,"displayPrice":null,"displaySalePrice":null,"priceMessage":null,"statusMessage":null,"urlSemantics":"fabric/designers-guild-essentials/arona-sky-fabric","productPageId":22259,"url":"/de-ch/fabric/designers-guild-essentials/arona-sky-fabric/p22259","itemAvailability":"InStock","orderFormGroupId":null,"orderFormName":"Arona - Sky","attributes":null,"orderFormGroup":null,"orderFormProperties":[{"key":"Colour","value":"Sky"},{"key":"Code","value":"FDG2533/01"}],"controls":{"allowOrder":false,"allowReserve":false,"allowReserveWithBatchSample":false,"allowSample":false,"allowLargeSample":false,"allowBackInStockReminder":false,"disableOrder":false,"disableSample":false},"stockMessage":{"productTypeID":15,"quantityMinimum":1.0,"quantityMaximum":0.0,"productTypeQuantityMaximum":null,"quantityIncrement":0.1,"reserveQuantityMaximum":50.0,"unit":"m","allowStockCheck":false,"pieceBreakdownMinimum":1.0,"pieceBreakdownMaximum":50.0,"allowBackInStockReminder":false,"freeStock":70.64,"nextPOFreeStock":0.0,"nextPODueDate":null,"totalPOFreeStock":0.0,"basketQuantityThresholds":[{"minimum":0,"maximum":99999.99}]},"orderButtonText":"In den Warenkorb","reserveButtonText":"Reservieren","reserveWithBatchSampleButtonText":"Mit Chargenprobe aufbewahren","sample":{"productId":101712,"stockMessage":{"productTypeID":55,"quantityMinimum":1.0,"quantityMaximum":2.0,"productTypeQuantityMaximum":20.0,"quantityIncrement":1.0,"reserveQuantityMaximum":14.0,"unit":"","allowStockCheck":false,"pieceBreakdownMinimum":null,"pieceBreakdownMaximum":null,"allowBackInStockReminder":false,"freeStock":14.0,"nextPOFreeStock":99.0,"nextPODueDate":"2023-02-20","totalPOFreeStock":99.0,"basketQuantityThresholds":[{"minimum":0,"maximum":99999.99,"stockMessages":[{"stockMessage":"Auf lager","class":"","stockBreakdownTab":0}]}]},"orderButtonText":"Muster anfordern","displayPrice":null,"displaySalePrice":null,"priceMessage":null},"largeSample":{"productId":102159,"stockMessage":{"productTypeID":56,"quantityMinimum":1.0,"quantityMaximum":2.0,"productTypeQuantityMaximum":null,"quantityIncrement":1.0,"reserveQuantityMaximum":2.0,"unit":"","allowStockCheck":false,"pieceBreakdownMinimum":null,"pieceBreakdownMaximum":null,"allowBackInStockReminder":false,"freeStock":2.0,"nextPOFreeStock":0.0,"nextPODueDate":null,"totalPOFreeStock":0.0,"basketQuantityThresholds":[{"minimum":0,"maximum":99999.99,"stockMessages":[{"stockMessage":"2 auf lager","class":"","stockBreakdownTab":0}]}]},"orderButtonText":"Große Probe","displayPrice":null,"displaySalePrice":null,"priceMessage":null}},"Carousel":{"CarouselID":"#product-101654-carsouel","WrapperCSSClass":null,"AspectRatio":1.0,"Heading":"Arona - Sky","Images":[{"ImageID":66986,"SortOrder":0,"AltText":"Arona - Sky Cutting","Overlay":null,"MaxWidth":null,"ApproximateImageSize":5}],"ApproximateImageSize":5,"DisplayThumbnails":false,"DisplayDashes":true,"Interval":null,"PermitLargeImageModal":true},"ProductID":101654,"ProductTypeID":15,"ProductPageID":22259,"ProductCode":"FDG2533/01","Brand":"Designers Guild Essentials","OrderFormID":"#product-101654","OrderFormCarouselID":"#product-101654-slide","OrderFormGroupID":null,"OrderFormGroup":null,"Size":null,"OrderFormName":"Arona - Sky","BasketName":"Arona - Sky","SortOrder":50,"Attributes":null,"Image":{"imageId":66986,"templateImageId":2,"altText":"Arona - Sky Cutting","titleText":"Arona - Sky Cutting","sortOrder":0,"maxWidth":488},"OrderFormProperties":[{"Key":"Colour","Value":"Sky"},{"Key":"Code","Value":"FDG2533/01"}],"AllowSample":false,"AllowLargeSample":false,"AllowOrder":false,"AllowReserve":false,"AllowReserveWithBatchCutting":false,"ClientProductViewModels":"","URLKeywords":"fabric/designers-guild-essentials/arona-sky-fabric","ImageLinkToProductPage":false,"IsLifestyle":false},"OtherProducts":[],"RelatedProductPages":[],"RelatedSearches":[],"AllProducts":[{"Solitary":false,"ProductBase":{"product":{"productId":101654,"sortOrder":50,"productTypeId":15,"templateId":2,"code":"FDG2533/01","brand":"Designers Guild Essentials","gtin13":null,"name":"Arona - Sky","AKA":null,"size":null,"imageId":66986,"imageAltText":"Arona - Sky Cutting","imageTitleText":"Arona - Sky Cutting","rRPMessage":null,"rLRRP":"CHF 176 pro meter","rLTradePrice":null,"displayPrice":null,"displaySalePrice":null,"priceMessage":null,"statusMessage":null,"urlSemantics":"fabric/designers-guild-essentials/arona-sky-fabric","productPageId":22259,"url":"/de-ch/fabric/designers-guild-essentials/arona-sky-fabric/p22259","itemAvailability":"InStock","orderFormGroupId":null,"orderFormName":"Arona - Sky","attributes":null,"orderFormGroup":null,"orderFormProperties":[{"key":"Colour","value":"Sky"},{"key":"Code","value":"FDG2533/01"}],"controls":{"allowOrder":false,"allowReserve":false,"allowReserveWithBatchSample":false,"allowSample":false,"allowLargeSample":false,"allowBackInStockReminder":false,"disableOrder":false,"disableSample":false},"stockMessage":{"productTypeID":15,"quantityMinimum":1.0,"quantityMaximum":0.0,"productTypeQuantityMaximum":null,"quantityIncrement":0.1,"reserveQuantityMaximum":50.0,"unit":"m","allowStockCheck":false,"pieceBreakdownMinimum":1.0,"pieceBreakdownMaximum":50.0,"allowBackInStockReminder":false,"freeStock":70.64,"nextPOFreeStock":0.0,"nextPODueDate":null,"totalPOFreeStock":0.0,"basketQuantityThresholds":[{"minimum":0,"maximum":99999.99}]},"orderButtonText":"In den Warenkorb","reserveButtonText":"Reservieren","reserveWithBatchSampleButtonText":"Mit Chargenprobe aufbewahren","sample":{"productId":101712,"stockMessage":{"productTypeID":55,"quantityMinimum":1.0,"quantityMaximum":2.0,"productTypeQuantityMaximum":20.0,"quantityIncrement":1.0,"reserveQuantityMaximum":14.0,"unit":"","allowStockCheck":false,"pieceBreakdownMinimum":null,"pieceBreakdownMaximum":null,"allowBackInStockReminder":false,"freeStock":14.0,"nextPOFreeStock":99.0,"nextPODueDate":"2023-02-20","totalPOFreeStock":99.0,"basketQuantityThresholds":[{"minimum":0,"maximum":99999.99,"stockMessages":[{"stockMessage":"Auf lager","class":"","stockBreakdownTab":0}]}]},"orderButtonText":"Muster anfordern","displayPrice":null,"displaySalePrice":null,"priceMessage":null},"largeSample":{"productId":102159,"stockMessage":{"productTypeID":56,"quantityMinimum":1.0,"quantityMaximum":2.0,"productTypeQuantityMaximum":null,"quantityIncrement":1.0,"reserveQuantityMaximum":2.0,"unit":"","allowStockCheck":false,"pieceBreakdownMinimum":null,"pieceBreakdownMaximum":null,"allowBackInStockReminder":false,"freeStock":2.0,"nextPOFreeStock":0.0,"nextPODueDate":null,"totalPOFreeStock":0.0,"basketQuantityThresholds":[{"minimum":0,"maximum":99999.99,"stockMessages":[{"stockMessage":"2 auf lager","class":"","stockBreakdownTab":0}]}]},"orderButtonText":"Große Probe","displayPrice":null,"displaySalePrice":null,"priceMessage":null}}},"Product":{"productId":101654,"sortOrder":50,"productTypeId":15,"templateId":2,"code":"FDG2533/01","brand":"Designers Guild Essentials","gtin13":null,"name":"Arona - Sky","AKA":null,"size":null,"imageId":66986,"imageAltText":"Arona - Sky Cutting","imageTitleText":"Arona - Sky Cutting","rRPMessage":null,"rLRRP":"CHF 176 pro meter","rLTradePrice":null,"displayPrice":null,"displaySalePrice":null,"priceMessage":null,"statusMessage":null,"urlSemantics":"fabric/designers-guild-essentials/arona-sky-fabric","productPageId":22259,"url":"/de-ch/fabric/designers-guild-essentials/arona-sky-fabric/p22259","itemAvailability":"InStock","orderFormGroupId":null,"orderFormName":"Arona - Sky","attributes":null,"orderFormGroup":null,"orderFormProperties":[{"key":"Colour","value":"Sky"},{"key":"Code","value":"FDG2533/01"}],"controls":{"allowOrder":false,"allowReserve":false,"allowReserveWithBatchSample":false,"allowSample":false,"allowLargeSample":false,"allowBackInStockReminder":false,"disableOrder":false,"disableSample":false},"stockMessage":{"productTypeID":15,"quantityMinimum":1.0,"quantityMaximum":0.0,"productTypeQuantityMaximum":null,"quantityIncrement":0.1,"reserveQuantityMaximum":50.0,"unit":"m","allowStockCheck":false,"pieceBreakdownMinimum":1.0,"pieceBreakdownMaximum":50.0,"allowBackInStockReminder":false,"freeStock":70.64,"nextPOFreeStock":0.0,"nextPODueDate":null,"totalPOFreeStock":0.0,"basketQuantityThresholds":[{"minimum":0,"maximum":99999.99}]},"orderButtonText":"In den Warenkorb","reserveButtonText":"Reservieren","reserveWithBatchSampleButtonText":"Mit Chargenprobe aufbewahren","sample":{"productId":101712,"stockMessage":{"productTypeID":55,"quantityMinimum":1.0,"quantityMaximum":2.0,"productTypeQuantityMaximum":20.0,"quantityIncrement":1.0,"reserveQuantityMaximum":14.0,"unit":"","allowStockCheck":false,"pieceBreakdownMinimum":null,"pieceBreakdownMaximum":null,"allowBackInStockReminder":false,"freeStock":14.0,"nextPOFreeStock":99.0,"nextPODueDate":"2023-02-20","totalPOFreeStock":99.0,"basketQuantityThresholds":[{"minimum":0,"maximum":99999.99,"stockMessages":[{"stockMessage":"Auf lager","class":"","stockBreakdownTab":0}]}]},"orderButtonText":"Muster anfordern","displayPrice":null,"displaySalePrice":null,"priceMessage":null},"largeSample":{"productId":102159,"stockMessage":{"productTypeID":56,"quantityMinimum":1.0,"quantityMaximum":2.0,"productTypeQuantityMaximum":null,"quantityIncrement":1.0,"reserveQuantityMaximum":2.0,"unit":"","allowStockCheck":false,"pieceBreakdownMinimum":null,"pieceBreakdownMaximum":null,"allowBackInStockReminder":false,"freeStock":2.0,"nextPOFreeStock":0.0,"nextPODueDate":null,"totalPOFreeStock":0.0,"basketQuantityThresholds":[{"minimum":0,"maximum":99999.99,"stockMessages":[{"stockMessage":"2 auf lager","class":"","stockBreakdownTab":0}]}]},"orderButtonText":"Große Probe","displayPrice":null,"displaySalePrice":null,"priceMessage":null}},"Carousel":{"CarouselID":"#product-101654-carsouel","WrapperCSSClass":null,"AspectRatio":1.0,"Heading":"Arona - Sky","Images":[{"ImageID":66986,"SortOrder":0,"AltText":"Arona - Sky Cutting","Overlay":null,"MaxWidth":null,"ApproximateImageSize":5}],"ApproximateImageSize":5,"DisplayThumbnails":false,"DisplayDashes":true,"Interval":null,"PermitLargeImageModal":true},"ProductID":101654,"ProductTypeID":15,"ProductPageID":22259,"ProductCode":"FDG2533/01","Brand":"Designers Guild Essentials","OrderFormID":"#product-101654","OrderFormCarouselID":"#product-101654-slide","OrderFormGroupID":null,"OrderFormGroup":null,"Size":null,"OrderFormName":"Arona - Sky","BasketName":"Arona - Sky","SortOrder":50,"Attributes":null,"Image":{"imageId":66986,"templateImageId":2,"altText":"Arona - Sky Cutting","titleText":"Arona - Sky Cutting","sortOrder":0,"maxWidth":488},"OrderFormProperties":[{"Key":"Colour","Value":"Sky"},{"Key":"Code","Value":"FDG2533/01"}],"AllowSample":false,"AllowLargeSample":false,"AllowOrder":false,"AllowReserve":false,"AllowReserveWithBatchCutting":false,"ClientProductViewModels":"","URLKeywords":"fabric/designers-guild-essentials/arona-sky-fabric","ImageLinkToProductPage":false,"IsLifestyle":false}],"OrderFormGroups":[{"OrderFormGroupID":null,"Name":null,"UseSizeButtons":false,"Items":[{"Solitary":false,"ProductBase":{"product":{"productId":101654,"sortOrder":50,"productTypeId":15,"templateId":2,"code":"FDG2533/01","brand":"Designers Guild Essentials","gtin13":null,"name":"Arona - Sky","AKA":null,"size":null,"imageId":66986,"imageAltText":"Arona - Sky Cutting","imageTitleText":"Arona - Sky Cutting","rRPMessage":null,"rLRRP":"CHF 176 pro meter","rLTradePrice":null,"displayPrice":null,"displaySalePrice":null,"priceMessage":null,"statusMessage":null,"urlSemantics":"fabric/designers-guild-essentials/arona-sky-fabric","productPageId":22259,"url":"/de-ch/fabric/designers-guild-essentials/arona-sky-fabric/p22259","itemAvailability":"InStock","orderFormGroupId":null,"orderFormName":"Arona - Sky","attributes":null,"orderFormGroup":null,"orderFormProperties":[{"key":"Colour","value":"Sky"},{"key":"Code","value":"FDG2533/01"}],"controls":{"allowOrder":false,"allowReserve":false,"allowReserveWithBatchSample":false,"allowSample":false,"allowLargeSample":false,"allowBackInStockReminder":false,"disableOrder":false,"disableSample":false},"stockMessage":{"productTypeID":15,"quantityMinimum":1.0,"quantityMaximum":0.0,"productTypeQuantityMaximum":null,"quantityIncrement":0.1,"reserveQuantityMaximum":50.0,"unit":"m","allowStockCheck":false,"pieceBreakdownMinimum":1.0,"pieceBreakdownMaximum":50.0,"allowBackInStockReminder":false,"freeStock":70.64,"nextPOFreeStock":0.0,"nextPODueDate":null,"totalPOFreeStock":0.0,"basketQuantityThresholds":[{"minimum":0,"maximum":99999.99}]},"orderButtonText":"In den Warenkorb","reserveButtonText":"Reservieren","reserveWithBatchSampleButtonText":"Mit Chargenprobe aufbewahren","sample":{"productId":101712,"stockMessage":{"productTypeID":55,"quantityMinimum":1.0,"quantityMaximum":2.0,"productTypeQuantityMaximum":20.0,"quantityIncrement":1.0,"reserveQuantityMaximum":14.0,"unit":"","allowStockCheck":false,"pieceBreakdownMinimum":null,"pieceBreakdownMaximum":null,"allowBackInStockReminder":false,"freeStock":14.0,"nextPOFreeStock":99.0,"nextPODueDate":"2023-02-20","totalPOFreeStock":99.0,"basketQuantityThresholds":[{"minimum":0,"maximum":99999.99,"stockMessages":[{"stockMessage":"Auf lager","class":"","stockBreakdownTab":0}]}]},"orderButtonText":"Muster anfordern","displayPrice":null,"displaySalePrice":null,"priceMessage":null},"largeSample":{"productId":102159,"stockMessage":{"productTypeID":56,"quantityMinimum":1.0,"quantityMaximum":2.0,"productTypeQuantityMaximum":null,"quantityIncrement":1.0,"reserveQuantityMaximum":2.0,"unit":"","allowStockCheck":false,"pieceBreakdownMinimum":null,"pieceBreakdownMaximum":null,"allowBackInStockReminder":false,"freeStock":2.0,"nextPOFreeStock":0.0,"nextPODueDate":null,"totalPOFreeStock":0.0,"basketQuantityThresholds":[{"minimum":0,"maximum":99999.99,"stockMessages":[{"stockMessage":"2 auf lager","class":"","stockBreakdownTab":0}]}]},"orderButtonText":"Große Probe","displayPrice":null,"displaySalePrice":null,"priceMessage":null}}},"Product":{"productId":101654,"sortOrder":50,"productTypeId":15,"templateId":2,"code":"FDG2533/01","brand":"Designers Guild Essentials","gtin13":null,"name":"Arona - Sky","AKA":null,"size":null,"imageId":66986,"imageAltText":"Arona - Sky Cutting","imageTitleText":"Arona - Sky Cutting","rRPMessage":null,"rLRRP":"CHF 176 pro meter","rLTradePrice":null,"displayPrice":null,"displaySalePrice":null,"priceMessage":null,"statusMessage":null,"urlSemantics":"fabric/designers-guild-essentials/arona-sky-fabric","productPageId":22259,"url":"/de-ch/fabric/designers-guild-essentials/arona-sky-fabric/p22259","itemAvailability":"InStock","orderFormGroupId":null,"orderFormName":"Arona - Sky","attributes":null,"orderFormGroup":null,"orderFormProperties":[{"key":"Colour","value":"Sky"},{"key":"Code","value":"FDG2533/01"}],"controls":{"allowOrder":false,"allowReserve":false,"allowReserveWithBatchSample":false,"allowSample":false,"allowLargeSample":false,"allowBackInStockReminder":false,"disableOrder":false,"disableSample":false},"stockMessage":{"productTypeID":15,"quantityMinimum":1.0,"quantityMaximum":0.0,"productTypeQuantityMaximum":null,"quantityIncrement":0.1,"reserveQuantityMaximum":50.0,"unit":"m","allowStockCheck":false,"pieceBreakdownMinimum":1.0,"pieceBreakdownMaximum":50.0,"allowBackInStockReminder":false,"freeStock":70.64,"nextPOFreeStock":0.0,"nextPODueDate":null,"totalPOFreeStock":0.0,"basketQuantityThresholds":[{"minimum":0,"maximum":99999.99}]},"orderButtonText":"In den Warenkorb","reserveButtonText":"Reservieren","reserveWithBatchSampleButtonText":"Mit Chargenprobe aufbewahren","sample":{"productId":101712,"stockMessage":{"productTypeID":55,"quantityMinimum":1.0,"quantityMaximum":2.0,"productTypeQuantityMaximum":20.0,"quantityIncrement":1.0,"reserveQuantityMaximum":14.0,"unit":"","allowStockCheck":false,"pieceBreakdownMinimum":null,"pieceBreakdownMaximum":null,"allowBackInStockReminder":false,"freeStock":14.0,"nextPOFreeStock":99.0,"nextPODueDate":"2023-02-20","totalPOFreeStock":99.0,"basketQuantityThresholds":[{"minimum":0,"maximum":99999.99,"stockMessages":[{"stockMessage":"Auf lager","class":"","stockBreakdownTab":0}]}]},"orderButtonText":"Muster anfordern","displayPrice":null,"displaySalePrice":null,"priceMessage":null},"largeSample":{"productId":102159,"stockMessage":{"productTypeID":56,"quantityMinimum":1.0,"quantityMaximum":2.0,"productTypeQuantityMaximum":null,"quantityIncrement":1.0,"reserveQuantityMaximum":2.0,"unit":"","allowStockCheck":false,"pieceBreakdownMinimum":null,"pieceBreakdownMaximum":null,"allowBackInStockReminder":false,"freeStock":2.0,"nextPOFreeStock":0.0,"nextPODueDate":null,"totalPOFreeStock":0.0,"basketQuantityThresholds":[{"minimum":0,"maximum":99999.99,"stockMessages":[{"stockMessage":"2 auf lager","class":"","stockBreakdownTab":0}]}]},"orderButtonText":"Große Probe","displayPrice":null,"displaySalePrice":null,"priceMessage":null}},"Carousel":{"CarouselID":"#product-101654-carsouel","WrapperCSSClass":null,"AspectRatio":1.0,"Heading":"Arona - Sky","Images":[{"ImageID":66986,"SortOrder":0,"AltText":"Arona - Sky Cutting","Overlay":null,"MaxWidth":null,"ApproximateImageSize":5}],"ApproximateImageSize":5,"DisplayThumbnails":false,"DisplayDashes":true,"Interval":null,"PermitLargeImageModal":true},"ProductID":101654,"ProductTypeID":15,"ProductPageID":22259,"ProductCode":"FDG2533/01","Brand":"Designers Guild Essentials","OrderFormID":"#product-101654","OrderFormCarouselID":"#product-101654-slide","OrderFormGroupID":null,"OrderFormGroup":null,"Size":null,"OrderFormName":"Arona - Sky","BasketName":"Arona - Sky","SortOrder":50,"Attributes":null,"Image":{"imageId":66986,"templateImageId":2,"altText":"Arona - Sky Cutting","titleText":"Arona - Sky Cutting","sortOrder":0,"maxWidth":488},"OrderFormProperties":[{"Key":"Colour","Value":"Sky"},{"Key":"Code","Value":"FDG2533/01"}],"AllowSample":false,"AllowLargeSample":false,"AllowOrder":false,"AllowReserve":false,"AllowReserveWithBatchCutting":false,"ClientProductViewModels":"","URLKeywords":"fabric/designers-guild-essentials/arona-sky-fabric","ImageLinkToProductPage":false,"IsLifestyle":false}],"MasterDefinition":{"SiteSectionID":null,"TitleTag":"Arona Sky Fabric | Designers Guild Essentials","MetaDescription":"Dieser großartige, schwerentflammbare Samtstoff hat nicht nur eine schöne, weiche Haptik sondern auch eine hohe Abriebsfestigkeit. Als Polsterstoff in jede","BackInStockReminder":null,"ItemsInBasket":0.0,"UrlBreakdown":{"ContentType":1,"ContentId":22259,"ContentDate":"2023-02-06T00:00:00","SemanticString":"fabric/designers-guild-essentials/arona-sky-fabric","countryDetails":{"CountryLanguageID":27,"RegionID":3,"CountryID":46,"CountryCode":"CH","LanguageID":4,"SortOrder":103,"Name":"Switzerland","URL":"de-ch","DotNetCulture":"de-CH","ShopEnabled":false,"LanguageCode":"de","LanguageDotNetCulture":"de-DE","MertexCurrencyCode":"CHf","CurrencyCode":"CHF","PriceListID":16,"AllowTradeOrders":true,"AcceptAmazonPay":false,"BuyOnlineRedirectAllowed":false,"EcommerceEnabled":false,"SamplesEnabled":false},"contentTypeAndIdNotFound":false,"CountryAwareness":{"Match":false,"Culture":"us","objCountryItem":{"CountryLanguageID":5,"RegionID":2,"CountryID":238,"CountryCode":null,"LanguageID":2,"SortOrder":1,"Name":"United States","URL":"us","DotNetCulture":"en-US","ShopEnabled":true,"LanguageCode":"us","LanguageDotNetCulture":"en-US","MertexCurrencyCode":"USD","CurrencyCode":"USD","PriceListID":2,"AllowTradeOrders":false,"AcceptAmazonPay":true,"BuyOnlineRedirectAllowed":false,"EcommerceEnabled":false,"SamplesEnabled":false}},"GeoIPCulture":null,"siteCountryNotFoundInUrl":false},"GoogleHrefs":[{"hreflang":"de","href":"https://www.designersguild.com/de/fabric/designers-guild-essentials/arona-sky-fabric/p22259"},{"hreflang":"fr","href":"https://www.designersguild.com/fr/fabric/designers-guild-essentials/arona-sky-fabric/p22259"},{"hreflang":"en-gb","href":"https://www.designersguild.com/uk/fabric/designers-guild-essentials/arona-sky-fabric/p22259"},{"hreflang":"en-se","href":"https://www.designersguild.com/se/fabric/designers-guild-essentials/arona-sky-fabric/p22259"},{"hreflang":"en-us","href":"https://www.designersguild.com/us/fabric/designers-guild-essentials/arona-sky-fabric/p22259"},{"hreflang":"es","href":"https://www.designersguild.com/es/fabric/designers-guild-essentials/arona-sky-fabric/p22259"},{"hreflang":"it-it","href":"https://www.designersguild.com/it/fabric/designers-guild-essentials/arona-sky-fabric/p22259"},{"hreflang":"en-nl","href":"https://www.designersguild.com/nl/fabric/designers-guild-essentials/arona-sky-fabric/p22259"},{"hreflang":"ru","href":"https://www.designersguild.com/ru/arona-sky/p22259"},{"hreflang":"ja-jp","href":"https://www.designersguild.com/jp/fabric/designers-guild-essentials/arona-sky-fabric/p22259"},{"hreflang":"en-be","href":"https://www.designersguild.com/be/fabric/designers-guild-essentials/arona-sky-fabric/p22259"},{"hreflang":"en-au","href":"https://www.designersguild.com/au/fabric/designers-guild-essentials/arona-sky-fabric/p22259"},{"hreflang":"en-dk","href":"https://www.designersguild.com/dk/fabric/designers-guild-essentials/arona-sky-fabric/p22259"},{"hreflang":"en-gr","href":"https://www.designersguild.com/eu/fabric/designers-guild-essentials/arona-sky-fabric/p22259"},{"hreflang":"en-no","href":"https://www.designersguild.com/no/fabric/designers-guild-essentials/arona-sky-fabric/p22259"},{"hreflang":"de-at","href":"https://www.designersguild.com/at/fabric/designers-guild-essentials/arona-sky-fabric/p22259"},{"hreflang":"de-ch","href":"https://www.designersguild.com/de-ch/fabric/designers-guild-essentials/arona-sky-fabric/p22259"},{"hreflang":"fr-ch","href":"https://www.designersguild.com/fr-ch/fabric/designers-guild-essentials/arona-sky-fabric/p22259"},{"hreflang":"en","href":"https://www.designersguild.com/row/fabric/designers-guild-essentials/arona-sky-fabric/p22259"},{"hreflang":"en-nz","href":"https://www.designersguild.com/nz/fabric/designers-guild-essentials/arona-sky-fabric/p22259"},{"hreflang":"en-ie","href":"https://www.designersguild.com/ie/fabric/designers-guild-essentials/arona-sky-fabric/p22259"},{"hreflang":"fi-fi","href":"https://www.designersguild.com/fi/fabric/designers-guild-essentials/arona-sky-fabric/p22259"},{"hreflang":"x-default","href":"https://www.designersguild.com/fabric/designers-guild-essentials/arona-sky-fabric/p22259"}],"CountryDropDown":{"countryDropDownItems":[{"CountryID":81,"Code":null,"LanguageID":1,"RegionID":3,"LanguageCode":"en","Country":"UK","Region":"Europe","URL":"uk","URLKeywords":"","SortOrder":1,"PageID":0},{"CountryID":15,"Code":null,"LanguageID":4,"RegionID":3,"LanguageCode":"de","Country":"Austria","Region":"Europe","URL":"at","URLKeywords":"","SortOrder":11,"PageID":0},{"CountryID":23,"Code":null,"LanguageID":1,"RegionID":3,"LanguageCode":"en","Country":"Belgium","Region":"Europe","URL":"be","URLKeywords":"","SortOrder":12,"PageID":0},{"CountryID":62,"Code":null,"LanguageID":1,"RegionID":3,"LanguageCode":"en","Country":"Denmark","Region":"Europe","URL":"dk","URLKeywords":"","SortOrder":13,"PageID":0},{"CountryID":74,"Code":null,"LanguageID":15,"RegionID":3,"LanguageCode":"fi","Country":"Finland","Region":"Europe","URL":"fi","URLKeywords":"","SortOrder":15,"PageID":0},{"CountryID":79,"Code":null,"LanguageID":3,"RegionID":3,"LanguageCode":"fr","Country":"France","Region":"Europe","URL":"fr","URLKeywords":"","SortOrder":16,"PageID":0},{"CountryID":60,"Code":null,"LanguageID":4,"RegionID":3,"LanguageCode":"de","Country":"Germany","Region":"Europe","URL":"de","URLKeywords":"","SortOrder":17,"PageID":0},{"CountryID":106,"Code":null,"LanguageID":1,"RegionID":3,"LanguageCode":"en","Country":"Ireland","Region":"Europe","URL":"ie","URLKeywords":"","SortOrder":18,"PageID":0},{"CountryID":114,"Code":null,"LanguageID":6,"RegionID":3,"LanguageCode":"it","Country":"Italy","Region":"Europe","URL":"it","URLKeywords":"","SortOrder":19,"PageID":0},{"CountryID":170,"Code":null,"LanguageID":13,"RegionID":3,"LanguageCode":"en","Country":"Netherlands","Region":"Europe","URL":"nl","URLKeywords":"","SortOrder":20,"PageID":0},{"CountryID":71,"Code":null,"LanguageID":5,"RegionID":3,"LanguageCode":"es","Country":"Spain","Region":"Europe","URL":"es","URLKeywords":"","SortOrder":23,"PageID":0},{"CountryID":202,"Code":null,"LanguageID":1,"RegionID":3,"LanguageCode":"en","Country":"Sweden","Region":"Europe","URL":"se","URLKeywords":"","SortOrder":24,"PageID":0},{"CountryID":171,"Code":null,"LanguageID":1,"RegionID":3,"LanguageCode":"en","Country":"Norway","Region":"Europe","URL":"no","URLKeywords":"","SortOrder":52,"PageID":0},{"CountryID":118,"Code":null,"LanguageID":11,"RegionID":4,"LanguageCode":"jp","Country":"Nihon","Region":"Africa, Asia & the Middle East","URL":"jp","URLKeywords":"","SortOrder":71,"PageID":0},{"CountryID":46,"Code":null,"LanguageID":3,"RegionID":3,"LanguageCode":"fr","Country":"Switzerland","Region":"Europe","URL":"fr-ch","URLKeywords":"","SortOrder":102,"PageID":0},{"CountryID":46,"Code":null,"LanguageID":4,"RegionID":3,"LanguageCode":"de","Country":"Switzerland","Region":"Europe","URL":"de-ch","URLKeywords":"","SortOrder":103,"PageID":0},{"CountryID":196,"Code":null,"LanguageID":10,"RegionID":3,"LanguageCode":"ru","Country":"Russian Federation","Region":"Europe","URL":"ru","URLKeywords":"","SortOrder":109,"PageID":0},{"CountryID":238,"Code":null,"LanguageID":2,"RegionID":2,"LanguageCode":"us","Country":"United States","Region":"North America","URL":"us","URLKeywords":"","SortOrder":125,"PageID":0},{"CountryID":16,"Code":null,"LanguageID":12,"RegionID":6,"LanguageCode":"au","Country":"Australia","Region":"Australasia","URL":"au","URLKeywords":"","SortOrder":150,"PageID":0},{"CountryID":175,"Code":null,"LanguageID":18,"RegionID":6,"LanguageCode":"nz","Country":"New Zealand","Region":"Australasia","URL":"nz","URLKeywords":"","SortOrder":151,"PageID":0},{"CountryID":67,"Code":null,"LanguageID":1,"RegionID":3,"LanguageCode":"en","Country":"Other Countries in Europe","Region":"Europe","URL":"eu","URLKeywords":"","SortOrder":255,"PageID":0},{"CountryID":51,"Code":null,"LanguageID":1,"RegionID":4,"LanguageCode":"en","Country":"Rest of the World","Region":"Africa, Asia & the Middle East","URL":"row","URLKeywords":"","SortOrder":255,"PageID":0}]},"ProductTypeDropDown":{"ProductTypes":[{"ProductTypeID":15,"Name":"Stoff","NamePlural":null,"URLKeywords":null,"SortOrder":0,"FilterIndexRestrictions":null,"ProductPageIDs":null,"FormValue":"stoff"},{"ProductTypeID":18,"Name":"Tapete","NamePlural":null,"URLKeywords":null,"SortOrder":0,"FilterIndexRestrictions":null,"ProductPageIDs":null,"FormValue":"tapete"},{"ProductTypeID":8,"Name":"Farbe","NamePlural":null,"URLKeywords":null,"SortOrder":0,"FilterIndexRestrictions":null,"ProductPageIDs":null,"FormValue":"farbe"},{"ProductTypeID":10,"Name":"Teppich","NamePlural":null,"URLKeywords":null,"SortOrder":0,"FilterIndexRestrictions":null,"ProductPageIDs":null,"FormValue":"teppich"},{"ProductTypeID":4,"Name":"Kissen","NamePlural":null,"URLKeywords":null,"SortOrder":0,"FilterIndexRestrictions":null,"ProductPageIDs":null,"FormValue":"kissen"},{"ProductTypeID":1,"Name":"Bettwäsche","NamePlural":null,"URLKeywords":null,"SortOrder":0,"FilterIndexRestrictions":null,"ProductPageIDs":null,"FormValue":"bettw%c3%a4sche"},{"ProductTypeID":2,"Name":"Decke","NamePlural":null,"URLKeywords":null,"SortOrder":0,"FilterIndexRestrictions":null,"ProductPageIDs":null,"FormValue":"decke"},{"ProductTypeID":35,"Name":"Möbel","NamePlural":null,"URLKeywords":null,"SortOrder":0,"FilterIndexRestrictions":null,"ProductPageIDs":null,"FormValue":"m%c3%b6bel"}]},"TradeMember":false,"TradeAllowed":false,"CanViewRRPs":false,"LoginStatus":0,"UserName":null},"ParentProductPageProductTypeID":0,"SortOrder":50,"OrderFormCarouselID":"order-form-group--carousel"}],"AlternateColourways":[{"productPageId":22259,"code":"FDG2533/01","heading":"Arona - Sky","imageId":66986,"url":"/de-ch/fabric/designers-guild-essentials/arona-sky-fabric/p22259","urlSemantics":"fabric/designers-guild-essentials/arona-sky-fabric"},{"productPageId":22260,"code":"FDG2533/01","heading":"Arona - Cerulean","imageId":66977,"url":"/de-ch/fabric/designers-guild-essentials/arona-cerulean-fabric/p22260","urlSemantics":"fabric/designers-guild-essentials/arona-cerulean-fabric"},{"productPageId":22261,"code":"FDG2533/01","heading":"Arona - Marine","imageId":66984,"url":"/de-ch/fabric/designers-guild-essentials/arona-marine-fabric/p22261","urlSemantics":"fabric/designers-guild-essentials/arona-marine-fabric"},{"productPageId":22262,"code":"FDG2533/01","heading":"Arona - Indigo","imageId":67010,"url":"/de-ch/fabric/designers-guild-essentials/arona-indigo-fabric/p22262","urlSemantics":"fabric/designers-guild-essentials/arona-indigo-fabric"},{"productPageId":22263,"code":"FDG2533/01","heading":"Arona - Midnight","imageId":67001,"url":"/de-ch/fabric/designers-guild-essentials/arona-midnight-fabric/p22263","urlSemantics":"fabric/designers-guild-essentials/arona-midnight-fabric"},{"productPageId":22264,"code":"FDG2533/01","heading":"Arona - Duck Egg","imageId":66978,"url":"/de-ch/fabric/designers-guild-essentials/arona-duck-egg-fabric/p22264","urlSemantics":"fabric/designers-guild-essentials/arona-duck-egg-fabric"},{"productPageId":22265,"code":"FDG2533/01","heading":"Arona - Teal","imageId":67008,"url":"/de-ch/fabric/designers-guild-essentials/arona-teal-fabric/p22265","urlSemantics":"fabric/designers-guild-essentials/arona-teal-fabric"},{"productPageId":22266,"code":"FDG2533/01","heading":"Arona - Turquoise","imageId":66999,"url":"/de-ch/fabric/designers-guild-essentials/arona-turquoise-fabric/p22266","urlSemantics":"fabric/designers-guild-essentials/arona-turquoise-fabric"},{"productPageId":22267,"code":"FDG2533/01","heading":"Arona - Ocean","imageId":66979,"url":"/de-ch/fabric/designers-guild-essentials/arona-ocean-fabric/p22267","urlSemantics":"fabric/designers-guild-essentials/arona-ocean-fabric"},{"productPageId":22268,"code":"FDG2533/01","heading":"Arona - Forest","imageId":66998,"url":"/de-ch/fabric/designers-guild-essentials/arona-forest-fabric/p22268","urlSemantics":"fabric/designers-guild-essentials/arona-forest-fabric"},{"productPageId":22269,"code":"FDG2533/01","heading":"Arona - Fir","imageId":66996,"url":"/de-ch/fabric/designers-guild-essentials/arona-fir-fabric/p22269","urlSemantics":"fabric/designers-guild-essentials/arona-fir-fabric"},{"productPageId":22270,"code":"FDG2533/01","heading":"Arona - Leaf","imageId":66981,"url":"/de-ch/fabric/designers-guild-essentials/arona-leaf-fabric/p22270","urlSemantics":"fabric/designers-guild-essentials/arona-leaf-fabric"},{"productPageId":22271,"code":"FDG2533/01","heading":"Arona - Apple","imageId":66983,"url":"/de-ch/fabric/designers-guild-essentials/arona-apple-fabric/p22271","urlSemantics":"fabric/designers-guild-essentials/arona-apple-fabric"},{"productPageId":22272,"code":"FDG2533/01","heading":"Arona - Grass","imageId":66985,"url":"/de-ch/fabric/designers-guild-essentials/arona-grass-fabric/p22272","urlSemantics":"fabric/designers-guild-essentials/arona-grass-fabric"},{"productPageId":22273,"code":"FDG2533/01","heading":"Arona - Lemon","imageId":66995,"url":"/de-ch/fabric/designers-guild-essentials/arona-lemon-fabric/p22273","urlSemantics":"fabric/designers-guild-essentials/arona-lemon-fabric"},{"productPageId":22274,"code":"FDG2533/01","heading":"Arona - Chalk","imageId":66980,"url":"/de-ch/fabric/designers-guild-essentials/arona-chalk-fabric/p22274","urlSemantics":"fabric/designers-guild-essentials/arona-chalk-fabric"},{"productPageId":22275,"code":"FDG2533/01","heading":"Arona - Platinum","imageId":69887,"url":"/de-ch/fabric/designers-guild-essentials/arona-platinum-fabric/p22275","urlSemantics":"fabric/designers-guild-essentials/arona-platinum-fabric"},{"productPageId":22276,"code":"FDG2533/01","heading":"Arona - Dove","imageId":67003,"url":"/de-ch/fabric/designers-guild-essentials/arona-dove-fabric/p22276","urlSemantics":"fabric/designers-guild-essentials/arona-dove-fabric"},{"productPageId":22277,"code":"FDG2533/01","heading":"Arona - Granite","imageId":66982,"url":"/de-ch/fabric/designers-guild-essentials/arona-granite-fabric/p22277","urlSemantics":"fabric/designers-guild-essentials/arona-granite-fabric"},{"productPageId":22278,"code":"FDG2533/01","heading":"Arona - Graphite","imageId":68108,"url":"/de-ch/fabric/designers-guild-essentials/arona-graphite-fabric/p22278","urlSemantics":"fabric/designers-guild-essentials/arona-graphite-fabric"},{"productPageId":22279,"code":"FDG2533/01","heading":"Arona - Raven","imageId":66988,"url":"/de-ch/fabric/designers-guild-essentials/arona-raven-fabric/p22279","urlSemantics":"fabric/designers-guild-essentials/arona-raven-fabric"},{"productPageId":22280,"code":"FDG2533/01","heading":"Arona - Slate","imageId":67009,"url":"/de-ch/fabric/designers-guild-essentials/arona-slate-fabric/p22280","urlSemantics":"fabric/designers-guild-essentials/arona-slate-fabric"},{"productPageId":22281,"code":"FDG2533/01","heading":"Arona - Roebuck","imageId":66987,"url":"/de-ch/fabric/designers-guild-essentials/arona-roebuck-fabric/p22281","urlSemantics":"fabric/designers-guild-essentials/arona-roebuck-fabric"},{"productPageId":22282,"code":"FDG2533/01","heading":"Arona - Ivory","imageId":69888,"url":"/de-ch/fabric/designers-guild-essentials/arona-ivory-fabric/p22282","urlSemantics":"fabric/designers-guild-essentials/arona-ivory-fabric"},{"productPageId":22283,"code":"FDG2533/01","heading":"Arona - Parchment","imageId":66990,"url":"/de-ch/fabric/designers-guild-essentials/arona-parchment-fabric/p22283","urlSemantics":"fabric/designers-guild-essentials/arona-parchment-fabric"},{"productPageId":22284,"code":"FDG2533/01","heading":"Arona - Linen","imageId":66943,"url":"/de-ch/fabric/designers-guild-essentials/arona-linen-fabric/p22284","urlSemantics":"fabric/designers-guild-essentials/arona-linen-fabric"},{"productPageId":22285,"code":"FDG2533/01","heading":"Arona - Hazel","imageId":67696,"url":"/de-ch/fabric/designers-guild-essentials/arona-hazel-fabric/p22285","urlSemantics":"fabric/designers-guild-essentials/arona-hazel-fabric"},{"productPageId":22286,"code":"FDG2533/01","heading":"Arona - Cocoa","imageId":66945,"url":"/de-ch/fabric/designers-guild-essentials/arona-cocoa-fabric/p22286","urlSemantics":"fabric/designers-guild-essentials/arona-cocoa-fabric"},{"productPageId":22287,"code":"FDG2533/01","heading":"Arona - Walnut","imageId":66992,"url":"/de-ch/fabric/designers-guild-essentials/arona-walnut-fabric/p22287","urlSemantics":"fabric/designers-guild-essentials/arona-walnut-fabric"},{"productPageId":22288,"code":"FDG2533/01","heading":"Arona - Terracotta","imageId":66939,"url":"/de-ch/fabric/designers-guild-essentials/arona-terracotta-fabric/p22288","urlSemantics":"fabric/designers-guild-essentials/arona-terracotta-fabric"},{"productPageId":22289,"code":"FDG2533/01","heading":"Arona - Saffron","imageId":67011,"url":"/de-ch/fabric/designers-guild-essentials/arona-saffron-fabric/p22289","urlSemantics":"fabric/designers-guild-essentials/arona-saffron-fabric"},{"productPageId":22290,"code":"FDG2533/01","heading":"Arona - Zinnia","imageId":66997,"url":"/de-ch/fabric/designers-guild-essentials/arona-zinnia-fabric/p22290","urlSemantics":"fabric/designers-guild-essentials/arona-zinnia-fabric"},{"productPageId":22291,"code":"FDG2533/01","heading":"Arona - Scarlet","imageId":67000,"url":"/de-ch/fabric/designers-guild-essentials/arona-scarlet-fabric/p22291","urlSemantics":"fabric/designers-guild-essentials/arona-scarlet-fabric"},{"productPageId":22292,"code":"FDG2533/01","heading":"Arona - Mulberry","imageId":66991,"url":"/de-ch/fabric/designers-guild-essentials/arona-mulberry-fabric/p22292","urlSemantics":"fabric/designers-guild-essentials/arona-mulberry-fabric"},{"productPageId":22293,"code":"FDG2533/01","heading":"Arona - Cranberry","imageId":66941,"url":"/de-ch/fabric/designers-guild-essentials/arona-cranberry-fabric/p22293","urlSemantics":"fabric/designers-guild-essentials/arona-cranberry-fabric"},{"productPageId":22294,"code":"FDG2533/01","heading":"Arona - Magenta","imageId":66929,"url":"/de-ch/fabric/designers-guild-essentials/arona-magenta-fabric/p22294","urlSemantics":"fabric/designers-guild-essentials/arona-magenta-fabric"},{"productPageId":22295,"code":"FDG2533/01","heading":"Arona - Blossom","imageId":66940,"url":"/de-ch/fabric/designers-guild-essentials/arona-blossom-fabric/p22295","urlSemantics":"fabric/designers-guild-essentials/arona-blossom-fabric"},{"productPageId":22296,"code":"FDG2533/01","heading":"Arona - Damson","imageId":66993,"url":"/de-ch/fabric/designers-guild-essentials/arona-damson-fabric/p22296","urlSemantics":"fabric/designers-guild-essentials/arona-damson-fabric"},{"productPageId":22297,"code":"FDG2533/01","heading":"Arona - Currant","imageId":66971,"url":"/de-ch/fabric/designers-guild-essentials/arona-currant-fabric/p22297","urlSemantics":"fabric/designers-guild-essentials/arona-currant-fabric"},{"productPageId":22298,"code":"FDG2533/01","heading":"Arona - Aubergine","imageId":67865,"url":"/de-ch/fabric/designers-guild-essentials/arona-aubergine-fabric/p22298","urlSemantics":"fabric/designers-guild-essentials/arona-aubergine-fabric"}],"ProductPagePrice":{"priceMin":null,"priceMax":null,"salePriceMin":null,"salePriceMax":null,"discountPercentageMin":null,"discountPercentageMax":null,"clearanceDiscountPercentageMin":null,"clearanceDiscountPercentageMax":null,"discountMessage":null,"priceMessage":null,"rRPMessage":null,"codeMessage":null},"Reviews":[],"TechInfoCollections":[{"CollectionID":754,"Name":"Camera Arona Stoffe","URL":"/de-ch/fabric/designers-guild-essentials/cameri-arona-fabrics/c754","URLSemantics":"fabric/designers-guild-essentials/cameri-arona-fabrics","BrochureURL":null}],"TechInfoAftercares":[{"AftercareID":17,"Aftercare":"Trockenreinigung - P Programm ( sanft)"},{"AftercareID":24,"Aftercare":"Maschinen waschbar @30c sanft schleudern"},{"AftercareID":45,"Aftercare":"nicht bügeln"},{"AftercareID":47,"Aftercare":"nicht in den Wäschetrockner"},{"AftercareID":50,"Aftercare":"nicht bleichen"}],"TechInfoUsages":[{"UsageID":1,"Usage":"Kissen"},{"UsageID":2,"Usage":"Vorhänge und Faltrollos"},{"UsageID":3,"Usage":"abnehmbare Hussenbezüge"},{"UsageID":4,"Usage":"Bezug"}],"TechInfoTests":[{"Test":"BS5867 Part2 (UK)"},{"Test":"EN1021-1&2 Cigarette & Match - UPHOLSTERY"},{"Test":"IMO FPTC Part 7 - CURTAINS"},{"Test":"IMO FPTC Part 8 - UPHOLSTERY"},{"Test":"IMO FPTC Part 9 - BEDDING"},{"Test":"NFP 92 M1"},{"Test":"DIN 4102 B1"},{"Test":"UNI 9174-9177, 8456 Classe 1 (Uno)"},{"Test":"BS5852 Cigarette & Match - UPHOLSTERY"},{"Test":"NFPA 701 - CURTAINS"},{"Test":"NFPA 260/UFAC Class 1 - UPHOLSTERY"},{"Test":"BS5852 Crib 5 - UPHOLSTERY"},{"Test":"CAL 117 - UPHOLSTERY"}],"Width":"140 cm","Weight":"390 gsm","HorizontalPatternRepeat":"0 cm","VerticalPatternRepeat":"0 cm","Martindale":"60000","Composition":"100% Pl (FR), (FR)","PatternMatch":"Uni","Flamcode":"(UK Flamecod B+H) Zigaretten + Streichholzresistenz ","ContractFR":"flammenhemmend","DomesticFR":null,"Type":null,"AdditionalInfo":"This design now passes Crib 5 and Cig and Match - April 2018.","RollLength":null,"PileHeight":null,"WideWidthFabricDefaultPoleWidth":null,"MaxFoldLength":null,"TechInfoDisplayBase64":"PGR0PktvbGxla3Rpb24oZW4pPC9kdD48ZGQ+PGEgY2xhc3M9ImQtYmxvY2sgbWItMSIgaHJlZj0iL2RlLWNoL2ZhYnJpYy9kZXNpZ25lcnMtZ3VpbGQtZXNzZW50aWFscy9jYW1lcmktYXJvbmEtZmFicmljcy9jNzU0Ij5DYW1lcmEgQXJvbmEgU3RvZmZlPC9hPjwvZGQ+PGR0Plp1c2FtbWVuc2V0enVuZzwvZHQ+PGRkPjEwMCUgUGwgKEZSKSwgKEZSKTwvZGQ+PGR0PlVLL0VJUkUgRmxhbWNvZGU8L2R0PjxkZD4oVUsgRmxhbWVjb2QgQitIKSBaaWdhcmV0dGVuICsgIFN0cmVpY2hob2x6cmVzaXN0ZW56IDwvZGQ+PGR0PkJyZWl0ZTwvZHQ+PGRkPjE0MCBjbTwvZGQ+PGR0Pkdld2ljaHQ8L2R0PjxkZD4zOTAgZ3NtPC9kZD48ZHQ+U2NoZXVlcnRvdXJlbjwvZHQ+PGRkPjYwMDAwPC9kZD48ZHQ+UmFwcG9ydHZlcnNhdHo8L2R0PjxkZD5Vbmk8L2RkPjxkdD5WZXJ0aWthbGVyIFJhcHBvcnQ8L2R0PjxkZD4wIGNtPC9kZD48ZHQ+UmFwcG9ydCBob3Jpem9udGFsPC9kdD48ZGQ+MCBjbTwvZGQ+PGR0PkR1cmNoZ2Vmw7xocnRlIFRlc3RzPC9kdD48ZGQ+PHNwYW4gY2xhc3M9ImQtYmxvY2siPkJTNTg2NyBQYXJ0MiAoVUspPC9zcGFuPjxzcGFuIGNsYXNzPSJkLWJsb2NrIj5FTjEwMjEtMSYyIENpZ2FyZXR0ZSAmIE1hdGNoIC0gVVBIT0xTVEVSWTwvc3Bhbj48c3BhbiBjbGFzcz0iZC1ibG9jayI+SU1PIEZQVEMgUGFydCA3IC0gQ1VSVEFJTlM8L3NwYW4+PHNwYW4gY2xhc3M9ImQtYmxvY2siPklNTyBGUFRDIFBhcnQgOCAtIFVQSE9MU1RFUlk8L3NwYW4+PHNwYW4gY2xhc3M9ImQtYmxvY2siPklNTyBGUFRDIFBhcnQgOSAtIEJFRERJTkc8L3NwYW4+PHNwYW4gY2xhc3M9ImQtYmxvY2siPk5GUCA5MiBNMTwvc3Bhbj48c3BhbiBjbGFzcz0iZC1ibG9jayI+RElOIDQxMDIgQjE8L3NwYW4+PHNwYW4gY2xhc3M9ImQtYmxvY2siPlVOSSA5MTc0LTkxNzcsIDg0NTYgQ2xhc3NlIDEgKFVubyk8L3NwYW4+PHNwYW4gY2xhc3M9ImQtYmxvY2siPkJTNTg1MiBDaWdhcmV0dGUgJiBNYXRjaCAtIFVQSE9MU1RFUlk8L3NwYW4+PHNwYW4gY2xhc3M9ImQtYmxvY2siPk5GUEEgNzAxIC0gQ1VSVEFJTlM8L3NwYW4+PHNwYW4gY2xhc3M9ImQtYmxvY2siPk5GUEEgMjYwL1VGQUMgQ2xhc3MgMSAtIFVQSE9MU1RFUlk8L3NwYW4+PHNwYW4gY2xhc3M9ImQtYmxvY2siPkJTNTg1MiBDcmliIDUgLSBVUEhPTFNURVJZPC9zcGFuPjxzcGFuIGNsYXNzPSJkLWJsb2NrIj5DQUwgMTE3IC0gVVBIT0xTVEVSWTwvc3Bhbj48L2RkPjxkdD5Qcm9kdWt0IFZlcndlbmR1bmc8L2R0PjxkZD48ZGl2IGNsYXNzPSJkLWZsZXggYWxpZ24taXRlbXMtY2VudGVyIj48aW1nIHdpZHRoPSIzMiIgaGVpZ2h0PSIzMiIgY2xhc3M9InVzYWdlLWljb24iIHRpdGxlPSJLaXNzZW4iIGFsdD0iS2lzc2VuIiBzcmM9Imh0dHBzOi8vd3d3LmRlc2lnbmVyc2d1aWxkLmNvbS9pbWFnZXMvaWNvbnMvdGVjaGluZm8vdXNhZ2UvMS5naWYiIC8+PHNwYW4gY2xhc3M9ImQtYmxvY2siPktpc3Nlbjwvc3Bhbj48L2Rpdj48ZGl2IGNsYXNzPSJkLWZsZXggYWxpZ24taXRlbXMtY2VudGVyIj48aW1nIHdpZHRoPSIzMiIgaGVpZ2h0PSIzMiIgY2xhc3M9InVzYWdlLWljb24iIHRpdGxlPSJWb3Jow6RuZ2UgdW5kIEZhbHRyb2xsb3MiIGFsdD0iVm9yaMOkbmdlIHVuZCBGYWx0cm9sbG9zIiBzcmM9Imh0dHBzOi8vd3d3LmRlc2lnbmVyc2d1aWxkLmNvbS9pbWFnZXMvaWNvbnMvdGVjaGluZm8vdXNhZ2UvMi5naWYiIC8+PHNwYW4gY2xhc3M9ImQtYmxvY2siPlZvcmjDpG5nZSB1bmQgRmFsdHJvbGxvczwvc3Bhbj48L2Rpdj48ZGl2IGNsYXNzPSJkLWZsZXggYWxpZ24taXRlbXMtY2VudGVyIj48aW1nIHdpZHRoPSIzMiIgaGVpZ2h0PSIzMiIgY2xhc3M9InVzYWdlLWljb24iIHRpdGxlPSJhYm5laG1iYXJlIEh1c3NlbmJlesO8Z2UiIGFsdD0iYWJuZWhtYmFyZSBIdXNzZW5iZXrDvGdlIiBzcmM9Imh0dHBzOi8vd3d3LmRlc2lnbmVyc2d1aWxkLmNvbS9pbWFnZXMvaWNvbnMvdGVjaGluZm8vdXNhZ2UvMy5naWYiIC8+PHNwYW4gY2xhc3M9ImQtYmxvY2siPmFibmVobWJhcmUgSHVzc2VuYmV6w7xnZTwvc3Bhbj48L2Rpdj48ZGl2IGNsYXNzPSJkLWZsZXggYWxpZ24taXRlbXMtY2VudGVyIj48aW1nIHdpZHRoPSIzMiIgaGVpZ2h0PSIzMiIgY2xhc3M9InVzYWdlLWljb24iIHRpdGxlPSJCZXp1ZyIgYWx0PSJCZXp1ZyIgc3JjPSJodHRwczovL3d3dy5kZXNpZ25lcnNndWlsZC5jb20vaW1hZ2VzL2ljb25zL3RlY2hpbmZvL3VzYWdlLzQuZ2lmIiAvPjxzcGFuIGNsYXNzPSJkLWJsb2NrIj5CZXp1Zzwvc3Bhbj48L2Rpdj48L2RkPjxkdD5QZmxlZ2VoaW53ZWlzPC9kdD48ZGQ+PGRpdiBjbGFzcz0iZC1mbGV4IGFsaWduLWl0ZW1zLWNlbnRlciI+PGltZyB3aWR0aD0iMzIiIGhlaWdodD0iMzIiIGNsYXNzPSJ1c2FnZS1pY29uIiB0aXRsZT0iVHJvY2tlbnJlaW5pZ3VuZyAtIFAgUHJvZ3JhbW0gKCBzYW5mdCkiIGFsdD0iVHJvY2tlbnJlaW5pZ3VuZyAtIFAgUHJvZ3JhbW0gKCBzYW5mdCkiIHNyYz0iaHR0cHM6Ly93d3cuZGVzaWduZXJzZ3VpbGQuY29tL2ltYWdlcy9pY29ucy90ZWNoaW5mby9hZnRlcmNhcmUvMTcuZ2lmIiAvPjxzcGFuIGNsYXNzPSJkLWJsb2NrIj5Ucm9ja2VucmVpbmlndW5nIC0gUCBQcm9ncmFtbSAoIHNhbmZ0KTwvc3Bhbj48L2Rpdj48ZGl2IGNsYXNzPSJkLWZsZXggYWxpZ24taXRlbXMtY2VudGVyIj48aW1nIHdpZHRoPSIzMiIgaGVpZ2h0PSIzMiIgY2xhc3M9InVzYWdlLWljb24iIHRpdGxlPSJNYXNjaGluZW4gd2FzY2hiYXIgQDMwYyBzYW5mdCBzY2hsZXVkZXJuIiBhbHQ9Ik1hc2NoaW5lbiB3YXNjaGJhciBAMzBjIHNhbmZ0IHNjaGxldWRlcm4iIHNyYz0iaHR0cHM6Ly93d3cuZGVzaWduZXJzZ3VpbGQuY29tL2ltYWdlcy9pY29ucy90ZWNoaW5mby9hZnRlcmNhcmUvMjQuZ2lmIiAvPjxzcGFuIGNsYXNzPSJkLWJsb2NrIj5NYXNjaGluZW4gd2FzY2hiYXIgQDMwYyBzYW5mdCBzY2hsZXVkZXJuPC9zcGFuPjwvZGl2PjxkaXYgY2xhc3M9ImQtZmxleCBhbGlnbi1pdGVtcy1jZW50ZXIiPjxpbWcgd2lkdGg9IjMyIiBoZWlnaHQ9IjMyIiBjbGFzcz0idXNhZ2UtaWNvbiIgdGl0bGU9Im5pY2h0IGLDvGdlbG4iIGFsdD0ibmljaHQgYsO8Z2VsbiIgc3JjPSJodHRwczovL3d3dy5kZXNpZ25lcnNndWlsZC5jb20vaW1hZ2VzL2ljb25zL3RlY2hpbmZvL2FmdGVyY2FyZS80NS5naWYiIC8+PHNwYW4gY2xhc3M9ImQtYmxvY2siPm5pY2h0IGLDvGdlbG48L3NwYW4+PC9kaXY+PGRpdiBjbGFzcz0iZC1mbGV4IGFsaWduLWl0ZW1zLWNlbnRlciI+PGltZyB3aWR0aD0iMzIiIGhlaWdodD0iMzIiIGNsYXNzPSJ1c2FnZS1pY29uIiB0aXRsZT0ibmljaHQgaW4gZGVuIFfDpHNjaGV0cm9ja25lciIgYWx0PSJuaWNodCBpbiBkZW4gV8Okc2NoZXRyb2NrbmVyIiBzcmM9Imh0dHBzOi8vd3d3LmRlc2lnbmVyc2d1aWxkLmNvbS9pbWFnZXMvaWNvbnMvdGVjaGluZm8vYWZ0ZXJjYXJlLzQ3LmdpZiIgLz48c3BhbiBjbGFzcz0iZC1ibG9jayI+bmljaHQgaW4gZGVuIFfDpHNjaGV0cm9ja25lcjwvc3Bhbj48L2Rpdj48ZGl2IGNsYXNzPSJkLWZsZXggYWxpZ24taXRlbXMtY2VudGVyIj48aW1nIHdpZHRoPSIzMiIgaGVpZ2h0PSIzMiIgY2xhc3M9InVzYWdlLWljb24iIHRpdGxlPSJuaWNodCBibGVpY2hlbiIgYWx0PSJuaWNodCBibGVpY2hlbiIgc3JjPSJodHRwczovL3d3dy5kZXNpZ25lcnNndWlsZC5jb20vaW1hZ2VzL2ljb25zL3RlY2hpbmZvL2FmdGVyY2FyZS81MC5naWYiIC8+PHNwYW4gY2xhc3M9ImQtYmxvY2siPm5pY2h0IGJsZWljaGVuPC9zcGFuPjwvZGl2PjwvZGQ+PGR0Plp1c8OkdHpsaWNoZSBJbmZvcm1hdGlvbmVuPC9kdD48ZGQ+VGhpcyBkZXNpZ24gbm93IHBhc3NlcyBDcmliIDUgYW5kIENpZyBhbmQgTWF0Y2ggLSAgQXByaWwgMjAxOC48L2RkPg==","IsShop":true,"IsLifestyle":false,"NoFollow":false,"NoIndex":false,"CustomCanonical":null,"AttributeFilterText":null,"UserInCorrectSite":false,"CountryCorrectorDismissed":false,"CorrectSitesForUser":[{"CountryLanguageID":5,"RegionID":2,"CountryID":238,"CountryCode":"US","LanguageID":2,"SortOrder":125,"Name":"United States","URL":"us","DotNetCulture":"en-US","ShopEnabled":true,"LanguageCode":"us","LanguageDotNetCulture":"en-US","MertexCurrencyCode":"USD","CurrencyCode":"USD","PriceListID":2,"AllowTradeOrders":false,"AcceptAmazonPay":true,"BuyOnlineRedirectAllowed":false,"EcommerceEnabled":true,"SamplesEnabled":false}],"PrefetchedResources":[{"Name":"PleaseProvideWidth","Value":"Please provide a Width"},{"Name":"PleaseProvideHeight","Value":"Please provide a Height"},{"Name":"PleaseProvideLength","Value":"Please provide a Length"},{"Name":"Width","Value":"Breite"},{"Name":"Length","Value":"Länge"},{"Name":"Height","Value":"Height"},{"Name":"CalculatorMustBeBetween","Value":"must be between 1 and 99"},{"Name":"FormsErrorEmailFormat","Value":"Ihre Emailadresse ist nicht im richtigen Format"},{"Name":"FormsErrorEmail","Value":"Ihre emailadresse darf zwischen 5 und 100 Buchstaben haben"},{"Name":"ThankYou","Value":"Danke"},{"Name":"ThankYouEmailSent","Value":"Thank you, your email has been sent."}],"PrefetchedSnippets":[],"HeaderBanners":[],"HasHeaderBanners":false,"FooterBanners":[],"HasFooterBanners":false,"EcommercePopupBanners":[],"HasEcommercePopupBanners":false,"Banners":[{"id":12,"name":"One","banners":[{"bannerId":6325,"name":"Christian Lacroix","version":11,"sortOrder":1,"overlayText":"","altText":"Christian Lacroix","titleText":"Christian Lacroix","width":1024,"height":394,"linkURL":"/de-ch/christian-lacroix/l1397","newWindow":false,"foregroundColour":"#000000","backgroundColour":"#ffffff","fontClass":"default-text","restrictions":{"menuIds":[11,45,72,91,108],"siteSectionIds":null,"pageIds":null}},{"bannerId":4116,"name":"Lookbooks 12 (Inspiration)","version":8,"sortOrder":2,"overlayText":"","altText":null,"titleText":null,"width":1024,"height":961,"linkURL":"/de-ch/broschuren/l1179","newWindow":false,"foregroundColour":"#000000","backgroundColour":"#ffffff","fontClass":null,"restrictions":{"menuIds":[12,66,106],"siteSectionIds":null,"pageIds":null}}]},{"id":13,"name":"Two","banners":[{"bannerId":7098,"name":"Ralph Lauren New","version":10,"sortOrder":1,"overlayText":"","altText":"Ralph Lauren","titleText":"Ralph Lauren","width":1024,"height":394,"linkURL":"/de-ch/ralph-lauren/l1398","newWindow":false,"foregroundColour":"#000000","backgroundColour":"#ffffff","fontClass":"default-text","restrictions":{"menuIds":[45,72,91,108],"siteSectionIds":null,"pageIds":null}},{"bannerId":5320,"name":"Films 13 (Inspiration)","version":10,"sortOrder":2,"overlayText":"","altText":null,"titleText":null,"width":1024,"height":960,"linkURL":"/de-ch/filme/l1180","newWindow":false,"foregroundColour":"#000000","backgroundColour":"#ffffff","fontClass":null,"restrictions":{"menuIds":[12,66,106],"siteSectionIds":null,"pageIds":null}}]},{"id":14,"name":"Three","banners":[{"bannerId":4114,"name":"Blog 14 (Inspiration)","version":4,"sortOrder":1,"overlayText":"","altText":null,"titleText":null,"width":1024,"height":960,"linkURL":"/de-ch/dg-world/blog/l601","newWindow":false,"foregroundColour":"#000000","backgroundColour":"#ffffff","fontClass":null,"restrictions":{"menuIds":[12,66,106],"siteSectionIds":null,"pageIds":null}},{"bannerId":1809,"name":"Royal Collection","version":11,"sortOrder":2,"overlayText":"","altText":"Royal Collection","titleText":"Royal Collection","width":1024,"height":394,"linkURL":"/de-ch/the-royal-collection/l1396","newWindow":false,"foregroundColour":"#000000","backgroundColour":"#ffffff","fontClass":"default-text","restrictions":{"menuIds":[45,72,91,108],"siteSectionIds":null,"pageIds":null}}]},{"id":15,"name":"Four","banners":[{"bannerId":4115,"name":"News & Events 15 (Inspiration)","version":5,"sortOrder":1,"overlayText":"","altText":null,"titleText":null,"width":1024,"height":960,"linkURL":"/de-ch/dg-world/news-and-events/l602","newWindow":false,"foregroundColour":"#000000","backgroundColour":"#ffffff","fontClass":null,"restrictions":{"menuIds":[12,66,106],"siteSectionIds":null,"pageIds":null}},{"bannerId":1805,"name":"William Yeoward","version":10,"sortOrder":2,"overlayText":"","altText":"William Yeoward","titleText":"William Yeoward","width":1024,"height":394,"linkURL":"/de-ch/william-yeoward/l1399","newWindow":false,"foregroundColour":"#000000","backgroundColour":"#ffffff","fontClass":"default-text","restrictions":{"menuIds":[11,45,72,91,108],"siteSectionIds":null,"pageIds":null}}]},{"id":16,"name":"Five","banners":[{"bannerId":7779,"name":"Brands English Heritage ","version":79,"sortOrder":1,"overlayText":"","altText":"English Heritage ","titleText":"English Heritage ","width":1024,"height":394,"linkURL":"/de-ch/english-heritage-by-designers-guild/l1852","newWindow":false,"foregroundColour":"#000000","backgroundColour":"#ffffff","fontClass":null,"restrictions":{"menuIds":[11,45,72,91,103,108],"siteSectionIds":null,"pageIds":null}},{"bannerId":4118,"name":"Social Media 16 (Inspiration)","version":7,"sortOrder":2,"overlayText":"","altText":null,"titleText":null,"width":1024,"height":960,"linkURL":"/de-ch/dg-world/dgyourspace/a26","newWindow":false,"foregroundColour":"#000000","backgroundColour":"#ffffff","fontClass":null,"restrictions":{"menuIds":[12,66,106],"siteSectionIds":null,"pageIds":null}}]},{"id":17,"name":"Six","banners":[{"bannerId":4113,"name":"About Us 17 (Inspiration)","version":3,"sortOrder":1,"overlayText":"","altText":null,"titleText":null,"width":1024,"height":958,"linkURL":"/de-ch/firmenprofil/l1004","newWindow":false,"foregroundColour":"#000000","backgroundColour":"#ffffff","fontClass":null,"restrictions":{"menuIds":[12,66,106],"siteSectionIds":null,"pageIds":null}},{"bannerId":2117,"name":"John Derian","version":18,"sortOrder":2,"overlayText":"","altText":"John Derian","titleText":"John Derian","width":1024,"height":394,"linkURL":"/de-ch/john-derian/l1521","newWindow":false,"foregroundColour":"#000000","backgroundColour":"#ffffff","fontClass":"default-text","restrictions":{"menuIds":[45,72,91,108],"siteSectionIds":null,"pageIds":null}}]}],"Hotspots":[{"ImageID":67614,"Hotspots":[{"X":18.5471539889134,"x":"calc(18.5472% - 12.5px)","Y":73.6089956196512,"y":"calc(73.6090% - 12.5px)","OverlayPosition":"top-left","Product":{"Solitary":false,"ProductBase":{"x":18.547153988913379,"y":73.6089956196512,"product":{"productId":102283,"sortOrder":0,"productTypeId":15,"templateId":2,"code":"FDG2533/02","brand":"Designers Guild Essentials","gtin13":null,"name":"Arona - Cerulean","AKA":null,"size":null,"imageId":66977,"imageAltText":"Arona - Cerulean Cutting","imageTitleText":"Arona - Cerulean Cutting","rRPMessage":null,"rLRRP":"CHF 176 pro meter","rLTradePrice":null,"displayPrice":null,"displaySalePrice":null,"priceMessage":null,"statusMessage":null,"urlSemantics":"fabric/designers-guild-essentials/arona-cerulean-fabric","productPageId":22260,"url":"/de-ch/fabric/designers-guild-essentials/arona-cerulean-fabric/p22260","itemAvailability":"InStock","orderFormGroupId":null,"orderFormName":"Arona - Cerulean","attributes":null,"orderFormGroup":null,"orderFormProperties":[{"key":"Colour","value":"Cerulean"},{"key":"Code","value":"FDG2533/02"}],"controls":{"allowOrder":false,"allowReserve":false,"allowReserveWithBatchSample":false,"allowSample":false,"allowLargeSample":false,"allowBackInStockReminder":false,"disableOrder":false,"disableSample":false},"stockMessage":{"productTypeID":15,"quantityMinimum":1.0,"quantityMaximum":0.0,"productTypeQuantityMaximum":null,"quantityIncrement":0.1,"reserveQuantityMaximum":24.97,"unit":"m","allowStockCheck":false,"pieceBreakdownMinimum":1.0,"pieceBreakdownMaximum":50.0,"allowBackInStockReminder":false,"freeStock":24.97,"nextPOFreeStock":0.0,"nextPODueDate":null,"totalPOFreeStock":0.0,"basketQuantityThresholds":[{"minimum":0,"maximum":99999.99}]},"orderButtonText":"In den Warenkorb","reserveButtonText":"Reservieren","reserveWithBatchSampleButtonText":"Mit Chargenprobe aufbewahren","sample":{"productId":101656,"stockMessage":{"productTypeID":null,"quantityMinimum":1.0,"quantityMaximum":99.0,"productTypeQuantityMaximum":null,"quantityIncrement":1.0,"reserveQuantityMaximum":null,"unit":"","allowStockCheck":false,"pieceBreakdownMinimum":null,"pieceBreakdownMaximum":null,"allowBackInStockReminder":false,"freeStock":null,"nextPOFreeStock":null,"nextPODueDate":null,"totalPOFreeStock":null,"basketQuantityThresholds":[{"minimum":0,"maximum":99999.99,"stockMessages":[{"stockMessage":" mehr fällig in (1-2 wochen)","class":"","stockBreakdownTab":1}]}]},"orderButtonText":"In den Warenkorb","displayPrice":null,"displaySalePrice":null,"priceMessage":null},"largeSample":{"productId":102415,"stockMessage":{"productTypeID":null,"quantityMinimum":1.0,"quantityMaximum":99.0,"productTypeQuantityMaximum":null,"quantityIncrement":1.0,"reserveQuantityMaximum":null,"unit":"","allowStockCheck":false,"pieceBreakdownMinimum":null,"pieceBreakdownMaximum":null,"allowBackInStockReminder":false,"freeStock":null,"nextPOFreeStock":null,"nextPODueDate":null,"totalPOFreeStock":null,"basketQuantityThresholds":[{"minimum":0,"maximum":99999.99,"stockMessages":[{"stockMessage":" mehr fällig in (1-2 wochen)","class":"","stockBreakdownTab":1}]}]},"orderButtonText":"In den Warenkorb","displayPrice":null,"displaySalePrice":null,"priceMessage":null}}},"Product":{"productId":102283,"sortOrder":0,"productTypeId":15,"templateId":2,"code":"FDG2533/02","brand":"Designers Guild Essentials","gtin13":null,"name":"Arona - Cerulean","AKA":null,"size":null,"imageId":66977,"imageAltText":"Arona - Cerulean Cutting","imageTitleText":"Arona - Cerulean Cutting","rRPMessage":null,"rLRRP":"CHF 176 pro meter","rLTradePrice":null,"displayPrice":null,"displaySalePrice":null,"priceMessage":null,"statusMessage":null,"urlSemantics":"fabric/designers-guild-essentials/arona-cerulean-fabric","productPageId":22260,"url":"/de-ch/fabric/designers-guild-essentials/arona-cerulean-fabric/p22260","itemAvailability":"InStock","orderFormGroupId":null,"orderFormName":"Arona - Cerulean","attributes":null,"orderFormGroup":null,"orderFormProperties":[{"key":"Colour","value":"Cerulean"},{"key":"Code","value":"FDG2533/02"}],"controls":{"allowOrder":false,"allowReserve":false,"allowReserveWithBatchSample":false,"allowSample":false,"allowLargeSample":false,"allowBackInStockReminder":false,"disableOrder":false,"disableSample":false},"stockMessage":{"productTypeID":15,"quantityMinimum":1.0,"quantityMaximum":0.0,"productTypeQuantityMaximum":null,"quantityIncrement":0.1,"reserveQuantityMaximum":24.97,"unit":"m","allowStockCheck":false,"pieceBreakdownMinimum":1.0,"pieceBreakdownMaximum":50.0,"allowBackInStockReminder":false,"freeStock":24.97,"nextPOFreeStock":0.0,"nextPODueDate":null,"totalPOFreeStock":0.0,"basketQuantityThresholds":[{"minimum":0,"maximum":99999.99}]},"orderButtonText":"In den Warenkorb","reserveButtonText":"Reservieren","reserveWithBatchSampleButtonText":"Mit Chargenprobe aufbewahren","sample":{"productId":101656,"stockMessage":{"productTypeID":null,"quantityMinimum":1.0,"quantityMaximum":99.0,"productTypeQuantityMaximum":null,"quantityIncrement":1.0,"reserveQuantityMaximum":null,"unit":"","allowStockCheck":false,"pieceBreakdownMinimum":null,"pieceBreakdownMaximum":null,"allowBackInStockReminder":false,"freeStock":null,"nextPOFreeStock":null,"nextPODueDate":null,"totalPOFreeStock":null,"basketQuantityThresholds":[{"minimum":0,"maximum":99999.99,"stockMessages":[{"stockMessage":" mehr fällig in (1-2 wochen)","class":"","stockBreakdownTab":1}]}]},"orderButtonText":"In den Warenkorb","displayPrice":null,"displaySalePrice":null,"priceMessage":null},"largeSample":{"productId":102415,"stockMessage":{"productTypeID":null,"quantityMinimum":1.0,"quantityMaximum":99.0,"productTypeQuantityMaximum":null,"quantityIncrement":1.0,"reserveQuantityMaximum":null,"unit":"","allowStockCheck":false,"pieceBreakdownMinimum":null,"pieceBreakdownMaximum":null,"allowBackInStockReminder":false,"freeStock":null,"nextPOFreeStock":null,"nextPODueDate":null,"totalPOFreeStock":null,"basketQuantityThresholds":[{"minimum":0,"maximum":99999.99,"stockMessages":[{"stockMessage":" mehr fällig in (1-2 wochen)","class":"","stockBreakdownTab":1}]}]},"orderButtonText":"In den Warenkorb","displayPrice":null,"displaySalePrice":null,"priceMessage":null}},"Carousel":{"CarouselID":"#product-102283-carsouel","WrapperCSSClass":null,"AspectRatio":1.0,"Heading":"Arona - Cerulean","Images":[{"ImageID":66977,"SortOrder":0,"AltText":"Arona - Cerulean Cutting","Overlay":null,"MaxWidth":null,"ApproximateImageSize":5}],"ApproximateImageSize":2,"DisplayThumbnails":false,"DisplayDashes":true,"Interval":null,"PermitLargeImageModal":true},"ProductID":102283,"ProductTypeID":15,"ProductPageID":22260,"ProductCode":"FDG2533/02","Brand":"Designers Guild Essentials","OrderFormID":"#product-102283","OrderFormCarouselID":"#product-102283-slide","OrderFormGroupID":null,"OrderFormGroup":null,"Size":null,"OrderFormName":"Arona - Cerulean","BasketName":"Arona - Cerulean","SortOrder":0,"Attributes":null,"Image":{"imageId":66977,"templateImageId":2,"altText":"Arona - Cerulean Cutting","titleText":"Arona - Cerulean Cutting","sortOrder":0,"maxWidth":488},"OrderFormProperties":[{"Key":"Colour","Value":"Cerulean"},{"Key":"Code","Value":"FDG2533/02"}],"AllowSample":false,"AllowLargeSample":false,"AllowOrder":false,"AllowReserve":false,"AllowReserveWithBatchCutting":false,"ClientProductViewModels":"","URLKeywords":"fabric/designers-guild-essentials/arona-cerulean-fabric","ImageLinkToProductPage":true,"IsLifestyle":false}},{"X":40.1525978183351,"x":"calc(40.1526% - 12.5px)","Y":45.3786227530958,"y":"calc(45.3786% - 12.5px)","OverlayPosition":"top-left","Product":{"Solitary":false,"ProductBase":{"x":40.15259781833506,"y":45.378622753095833,"product":{"productId":101689,"sortOrder":0,"productTypeId":15,"templateId":2,"code":"FDG2533/06","brand":"Designers Guild Essentials","gtin13":null,"name":"Arona - Duck Egg","AKA":null,"size":null,"imageId":66978,"imageAltText":"Arona - Duck Egg Cutting","imageTitleText":"Arona - Duck Egg Cutting","rRPMessage":null,"rLRRP":"CHF 176 pro meter","rLTradePrice":null,"displayPrice":null,"displaySalePrice":null,"priceMessage":null,"statusMessage":null,"urlSemantics":"fabric/designers-guild-essentials/arona-duck-egg-fabric","productPageId":22264,"url":"/de-ch/fabric/designers-guild-essentials/arona-duck-egg-fabric/p22264","itemAvailability":"InStock","orderFormGroupId":null,"orderFormName":"Arona - Duck Egg","attributes":null,"orderFormGroup":null,"orderFormProperties":[{"key":"Colour","value":"Duck Egg"},{"key":"Code","value":"FDG2533/06"}],"controls":{"allowOrder":false,"allowReserve":false,"allowReserveWithBatchSample":false,"allowSample":false,"allowLargeSample":false,"allowBackInStockReminder":false,"disableOrder":false,"disableSample":false},"stockMessage":{"productTypeID":15,"quantityMinimum":1.0,"quantityMaximum":0.0,"productTypeQuantityMaximum":null,"quantityIncrement":0.1,"reserveQuantityMaximum":20.27,"unit":"m","allowStockCheck":false,"pieceBreakdownMinimum":1.0,"pieceBreakdownMaximum":50.0,"allowBackInStockReminder":false,"freeStock":20.27,"nextPOFreeStock":0.0,"nextPODueDate":null,"totalPOFreeStock":0.0,"basketQuantityThresholds":[{"minimum":0,"maximum":99999.99}]},"orderButtonText":"In den Warenkorb","reserveButtonText":"Reservieren","reserveWithBatchSampleButtonText":"Mit Chargenprobe aufbewahren","sample":{"productId":101796,"stockMessage":{"productTypeID":null,"quantityMinimum":1.0,"quantityMaximum":99.0,"productTypeQuantityMaximum":null,"quantityIncrement":1.0,"reserveQuantityMaximum":null,"unit":"","allowStockCheck":false,"pieceBreakdownMinimum":null,"pieceBreakdownMaximum":null,"allowBackInStockReminder":false,"freeStock":null,"nextPOFreeStock":null,"nextPODueDate":null,"totalPOFreeStock":null,"basketQuantityThresholds":[{"minimum":0,"maximum":99999.99,"stockMessages":[{"stockMessage":" mehr fällig in (1-2 wochen)","class":"","stockBreakdownTab":1}]}]},"orderButtonText":"In den Warenkorb","displayPrice":null,"displaySalePrice":null,"priceMessage":null},"largeSample":{"productId":102366,"stockMessage":{"productTypeID":null,"quantityMinimum":1.0,"quantityMaximum":99.0,"productTypeQuantityMaximum":null,"quantityIncrement":1.0,"reserveQuantityMaximum":null,"unit":"","allowStockCheck":false,"pieceBreakdownMinimum":null,"pieceBreakdownMaximum":null,"allowBackInStockReminder":false,"freeStock":null,"nextPOFreeStock":null,"nextPODueDate":null,"totalPOFreeStock":null,"basketQuantityThresholds":[{"minimum":0,"maximum":99999.99,"stockMessages":[{"stockMessage":" mehr fällig in (1-2 wochen)","class":"","stockBreakdownTab":1}]}]},"orderButtonText":"In den Warenkorb","displayPrice":null,"displaySalePrice":null,"priceMessage":null}}},"Product":{"productId":101689,"sortOrder":0,"productTypeId":15,"templateId":2,"code":"FDG2533/06","brand":"Designers Guild Essentials","gtin13":null,"name":"Arona - Duck Egg","AKA":null,"size":null,"imageId":66978,"imageAltText":"Arona - Duck Egg Cutting","imageTitleText":"Arona - Duck Egg Cutting","rRPMessage":null,"rLRRP":"CHF 176 pro meter","rLTradePrice":null,"displayPrice":null,"displaySalePrice":null,"priceMessage":null,"statusMessage":null,"urlSemantics":"fabric/designers-guild-essentials/arona-duck-egg-fabric","productPageId":22264,"url":"/de-ch/fabric/designers-guild-essentials/arona-duck-egg-fabric/p22264","itemAvailability":"InStock","orderFormGroupId":null,"orderFormName":"Arona - Duck Egg","attributes":null,"orderFormGroup":null,"orderFormProperties":[{"key":"Colour","value":"Duck Egg"},{"key":"Code","value":"FDG2533/06"}],"controls":{"allowOrder":false,"allowReserve":false,"allowReserveWithBatchSample":false,"allowSample":false,"allowLargeSample":false,"allowBackInStockReminder":false,"disableOrder":false,"disableSample":false},"stockMessage":{"productTypeID":15,"quantityMinimum":1.0,"quantityMaximum":0.0,"productTypeQuantityMaximum":null,"quantityIncrement":0.1,"reserveQuantityMaximum":20.27,"unit":"m","allowStockCheck":false,"pieceBreakdownMinimum":1.0,"pieceBreakdownMaximum":50.0,"allowBackInStockReminder":false,"freeStock":20.27,"nextPOFreeStock":0.0,"nextPODueDate":null,"totalPOFreeStock":0.0,"basketQuantityThresholds":[{"minimum":0,"maximum":99999.99}]},"orderButtonText":"In den Warenkorb","reserveButtonText":"Reservieren","reserveWithBatchSampleButtonText":"Mit Chargenprobe aufbewahren","sample":{"productId":101796,"stockMessage":{"productTypeID":null,"quantityMinimum":1.0,"quantityMaximum":99.0,"productTypeQuantityMaximum":null,"quantityIncrement":1.0,"reserveQuantityMaximum":null,"unit":"","allowStockCheck":false,"pieceBreakdownMinimum":null,"pieceBreakdownMaximum":null,"allowBackInStockReminder":false,"freeStock":null,"nextPOFreeStock":null,"nextPODueDate":null,"totalPOFreeStock":null,"basketQuantityThresholds":[{"minimum":0,"maximum":99999.99,"stockMessages":[{"stockMessage":" mehr fällig in (1-2 wochen)","class":"","stockBreakdownTab":1}]}]},"orderButtonText":"In den Warenkorb","displayPrice":null,"displaySalePrice":null,"priceMessage":null},"largeSample":{"productId":102366,"stockMessage":{"productTypeID":null,"quantityMinimum":1.0,"quantityMaximum":99.0,"productTypeQuantityMaximum":null,"quantityIncrement":1.0,"reserveQuantityMaximum":null,"unit":"","allowStockCheck":false,"pieceBreakdownMinimum":null,"pieceBreakdownMaximum":null,"allowBackInStockReminder":false,"freeStock":null,"nextPOFreeStock":null,"nextPODueDate":null,"totalPOFreeStock":null,"basketQuantityThresholds":[{"minimum":0,"maximum":99999.99,"stockMessages":[{"stockMessage":" mehr fällig in (1-2 wochen)","class":"","stockBreakdownTab":1}]}]},"orderButtonText":"In den Warenkorb","displayPrice":null,"displaySalePrice":null,"priceMessage":null}},"Carousel":{"CarouselID":"#product-101689-carsouel","WrapperCSSClass":null,"AspectRatio":1.0,"Heading":"Arona - Duck Egg","Images":[{"ImageID":66978,"SortOrder":0,"AltText":"Arona - Duck Egg Cutting","Overlay":null,"MaxWidth":null,"ApproximateImageSize":5}],"ApproximateImageSize":2,"DisplayThumbnails":false,"DisplayDashes":true,"Interval":null,"PermitLargeImageModal":true},"ProductID":101689,"ProductTypeID":15,"ProductPageID":22264,"ProductCode":"FDG2533/06","Brand":"Designers Guild Essentials","OrderFormID":"#product-101689","OrderFormCarouselID":"#product-101689-slide","OrderFormGroupID":null,"OrderFormGroup":null,"Size":null,"OrderFormName":"Arona - Duck Egg","BasketName":"Arona - Duck Egg","SortOrder":0,"Attributes":null,"Image":{"imageId":66978,"templateImageId":2,"altText":"Arona - Duck Egg Cutting","titleText":"Arona - Duck Egg Cutting","sortOrder":0,"maxWidth":488},"OrderFormProperties":[{"Key":"Colour","Value":"Duck Egg"},{"Key":"Code","Value":"FDG2533/06"}],"AllowSample":false,"AllowLargeSample":false,"AllowOrder":false,"AllowReserve":false,"AllowReserveWithBatchCutting":false,"ClientProductViewModels":"","URLKeywords":"fabric/designers-guild-essentials/arona-duck-egg-fabric","ImageLinkToProductPage":true,"IsLifestyle":false}},{"X":44.7340427256224,"x":"calc(44.7340% - 12.5px)","Y":94.7552879238524,"y":"calc(94.7553% - 12.5px)","OverlayPosition":"top-left","Product":{"Solitary":false,"ProductBase":{"x":44.734042725622409,"y":94.755287923852435,"product":{"productId":102453,"sortOrder":0,"productTypeId":15,"templateId":2,"code":"FDG2533/03","brand":"Designers Guild Essentials","gtin13":null,"name":"Arona - Marine","AKA":null,"size":null,"imageId":66984,"imageAltText":"Arona - Marine Cutting","imageTitleText":"Arona - Marine Cutting","rRPMessage":null,"rLRRP":"CHF 176 pro meter","rLTradePrice":null,"displayPrice":null,"displaySalePrice":null,"priceMessage":null,"statusMessage":null,"urlSemantics":"fabric/designers-guild-essentials/arona-marine-fabric","productPageId":22261,"url":"/de-ch/fabric/designers-guild-essentials/arona-marine-fabric/p22261","itemAvailability":"InStock","orderFormGroupId":null,"orderFormName":"Arona - Marine","attributes":null,"orderFormGroup":null,"orderFormProperties":[{"key":"Colour","value":"Marine"},{"key":"Code","value":"FDG2533/03"}],"controls":{"allowOrder":false,"allowReserve":false,"allowReserveWithBatchSample":false,"allowSample":false,"allowLargeSample":false,"allowBackInStockReminder":false,"disableOrder":false,"disableSample":false},"stockMessage":{"productTypeID":15,"quantityMinimum":1.0,"quantityMaximum":0.0,"productTypeQuantityMaximum":null,"quantityIncrement":0.1,"reserveQuantityMaximum":28.2,"unit":"m","allowStockCheck":false,"pieceBreakdownMinimum":1.0,"pieceBreakdownMaximum":50.0,"allowBackInStockReminder":false,"freeStock":28.2,"nextPOFreeStock":0.0,"nextPODueDate":null,"totalPOFreeStock":0.0,"basketQuantityThresholds":[{"minimum":0,"maximum":99999.99}]},"orderButtonText":"In den Warenkorb","reserveButtonText":"Reservieren","reserveWithBatchSampleButtonText":"Mit Chargenprobe aufbewahren","sample":{"productId":101859,"stockMessage":{"productTypeID":null,"quantityMinimum":1.0,"quantityMaximum":99.0,"productTypeQuantityMaximum":null,"quantityIncrement":1.0,"reserveQuantityMaximum":null,"unit":"","allowStockCheck":false,"pieceBreakdownMinimum":null,"pieceBreakdownMaximum":null,"allowBackInStockReminder":false,"freeStock":null,"nextPOFreeStock":null,"nextPODueDate":null,"totalPOFreeStock":null,"basketQuantityThresholds":[{"minimum":0,"maximum":99999.99,"stockMessages":[{"stockMessage":" mehr fällig in (1-2 wochen)","class":"","stockBreakdownTab":1}]}]},"orderButtonText":"In den Warenkorb","displayPrice":null,"displaySalePrice":null,"priceMessage":null},"largeSample":{"productId":102478,"stockMessage":{"productTypeID":null,"quantityMinimum":1.0,"quantityMaximum":99.0,"productTypeQuantityMaximum":null,"quantityIncrement":1.0,"reserveQuantityMaximum":null,"unit":"","allowStockCheck":false,"pieceBreakdownMinimum":null,"pieceBreakdownMaximum":null,"allowBackInStockReminder":false,"freeStock":null,"nextPOFreeStock":null,"nextPODueDate":null,"totalPOFreeStock":null,"basketQuantityThresholds":[{"minimum":0,"maximum":99999.99,"stockMessages":[{"stockMessage":" mehr fällig in (1-2 wochen)","class":"","stockBreakdownTab":1}]}]},"orderButtonText":"In den Warenkorb","displayPrice":null,"displaySalePrice":null,"priceMessage":null}}},"Product":{"productId":102453,"sortOrder":0,"productTypeId":15,"templateId":2,"code":"FDG2533/03","brand":"Designers Guild Essentials","gtin13":null,"name":"Arona - Marine","AKA":null,"size":null,"imageId":66984,"imageAltText":"Arona - Marine Cutting","imageTitleText":"Arona - Marine Cutting","rRPMessage":null,"rLRRP":"CHF 176 pro meter","rLTradePrice":null,"displayPrice":null,"displaySalePrice":null,"priceMessage":null,"statusMessage":null,"urlSemantics":"fabric/designers-guild-essentials/arona-marine-fabric","productPageId":22261,"url":"/de-ch/fabric/designers-guild-essentials/arona-marine-fabric/p22261","itemAvailability":"InStock","orderFormGroupId":null,"orderFormName":"Arona - Marine","attributes":null,"orderFormGroup":null,"orderFormProperties":[{"key":"Colour","value":"Marine"},{"key":"Code","value":"FDG2533/03"}],"controls":{"allowOrder":false,"allowReserve":false,"allowReserveWithBatchSample":false,"allowSample":false,"allowLargeSample":false,"allowBackInStockReminder":false,"disableOrder":false,"disableSample":false},"stockMessage":{"productTypeID":15,"quantityMinimum":1.0,"quantityMaximum":0.0,"productTypeQuantityMaximum":null,"quantityIncrement":0.1,"reserveQuantityMaximum":28.2,"unit":"m","allowStockCheck":false,"pieceBreakdownMinimum":1.0,"pieceBreakdownMaximum":50.0,"allowBackInStockReminder":false,"freeStock":28.2,"nextPOFreeStock":0.0,"nextPODueDate":null,"totalPOFreeStock":0.0,"basketQuantityThresholds":[{"minimum":0,"maximum":99999.99}]},"orderButtonText":"In den Warenkorb","reserveButtonText":"Reservieren","reserveWithBatchSampleButtonText":"Mit Chargenprobe aufbewahren","sample":{"productId":101859,"stockMessage":{"productTypeID":null,"quantityMinimum":1.0,"quantityMaximum":99.0,"productTypeQuantityMaximum":null,"quantityIncrement":1.0,"reserveQuantityMaximum":null,"unit":"","allowStockCheck":false,"pieceBreakdownMinimum":null,"pieceBreakdownMaximum":null,"allowBackInStockReminder":false,"freeStock":null,"nextPOFreeStock":null,"nextPODueDate":null,"totalPOFreeStock":null,"basketQuantityThresholds":[{"minimum":0,"maximum":99999.99,"stockMessages":[{"stockMessage":" mehr fällig in (1-2 wochen)","class":"","stockBreakdownTab":1}]}]},"orderButtonText":"In den Warenkorb","displayPrice":null,"displaySalePrice":null,"priceMessage":null},"largeSample":{"productId":102478,"stockMessage":{"productTypeID":null,"quantityMinimum":1.0,"quantityMaximum":99.0,"productTypeQuantityMaximum":null,"quantityIncrement":1.0,"reserveQuantityMaximum":null,"unit":"","allowStockCheck":false,"pieceBreakdownMinimum":null,"pieceBreakdownMaximum":null,"allowBackInStockReminder":false,"freeStock":null,"nextPOFreeStock":null,"nextPODueDate":null,"totalPOFreeStock":null,"basketQuantityThresholds":[{"minimum":0,"maximum":99999.99,"stockMessages":[{"stockMessage":" mehr fällig in (1-2 wochen)","class":"","stockBreakdownTab":1}]}]},"orderButtonText":"In den Warenkorb","displayPrice":null,"displaySalePrice":null,"priceMessage":null}},"Carousel":{"CarouselID":"#product-102453-carsouel","WrapperCSSClass":null,"AspectRatio":1.0,"Heading":"Arona - Marine","Images":[{"ImageID":66984,"SortOrder":0,"AltText":"Arona - Marine Cutting","Overlay":null,"MaxWidth":null,"ApproximateImageSize":5}],"ApproximateImageSize":2,"DisplayThumbnails":false,"DisplayDashes":true,"Interval":null,"PermitLargeImageModal":true},"ProductID":102453,"ProductTypeID":15,"ProductPageID":22261,"ProductCode":"FDG2533/03","Brand":"Designers Guild Essentials","OrderFormID":"#product-102453","OrderFormCarouselID":"#product-102453-slide","OrderFormGroupID":null,"OrderFormGroup":null,"Size":null,"OrderFormName":"Arona - Marine","BasketName":"Arona - Marine","SortOrder":0,"Attributes":null,"Image":{"imageId":66984,"templateImageId":2,"altText":"Arona - Marine Cutting","titleText":"Arona - Marine Cutting","sortOrder":0,"maxWidth":488},"OrderFormProperties":[{"Key":"Colour","Value":"Marine"},{"Key":"Code","Value":"FDG2533/03"}],"AllowSample":false,"AllowLargeSample":false,"AllowOrder":false,"AllowReserve":false,"AllowReserveWithBatchCutting":false,"ClientProductViewModels":"","URLKeywords":"fabric/designers-guild-essentials/arona-marine-fabric","ImageLinkToProductPage":true,"IsLifestyle":false}},{"X":55.6931802710062,"x":"calc(55.6932% - 12.5px)","Y":31.9370277753015,"y":"calc(31.9370% - 12.5px)","OverlayPosition":"top-right","Product":{"Solitary":false,"ProductBase":{"x":55.693180271006227,"y":31.93702777530148,"product":{"productId":102479,"sortOrder":0,"productTypeId":15,"templateId":2,"code":"FDG2533/08","brand":"Designers Guild Essentials","gtin13":null,"name":"Arona - Turquoise","AKA":null,"size":null,"imageId":66999,"imageAltText":"Arona - Turquoise Cutting","imageTitleText":"Arona - Turquoise Cutting","rRPMessage":null,"rLRRP":"CHF 176 pro meter","rLTradePrice":null,"displayPrice":null,"displaySalePrice":null,"priceMessage":null,"statusMessage":null,"urlSemantics":"fabric/designers-guild-essentials/arona-turquoise-fabric","productPageId":22266,"url":"/de-ch/fabric/designers-guild-essentials/arona-turquoise-fabric/p22266","itemAvailability":"InStock","orderFormGroupId":null,"orderFormName":"Arona - Turquoise","attributes":null,"orderFormGroup":null,"orderFormProperties":[{"key":"Colour","value":"Turquoise"},{"key":"Code","value":"FDG2533/08"}],"controls":{"allowOrder":false,"allowReserve":false,"allowReserveWithBatchSample":false,"allowSample":false,"allowLargeSample":false,"allowBackInStockReminder":false,"disableOrder":false,"disableSample":false},"stockMessage":{"productTypeID":15,"quantityMinimum":1.0,"quantityMaximum":0.0,"productTypeQuantityMaximum":null,"quantityIncrement":0.1,"reserveQuantityMaximum":11.69,"unit":"m","allowStockCheck":false,"pieceBreakdownMinimum":1.0,"pieceBreakdownMaximum":50.0,"allowBackInStockReminder":false,"freeStock":11.69,"nextPOFreeStock":0.0,"nextPODueDate":null,"totalPOFreeStock":0.0,"basketQuantityThresholds":[{"minimum":0,"maximum":99999.99}]},"orderButtonText":"In den Warenkorb","reserveButtonText":"Reservieren","reserveWithBatchSampleButtonText":"Mit Chargenprobe aufbewahren","sample":{"productId":102021,"stockMessage":{"productTypeID":null,"quantityMinimum":1.0,"quantityMaximum":99.0,"productTypeQuantityMaximum":null,"quantityIncrement":1.0,"reserveQuantityMaximum":null,"unit":"","allowStockCheck":false,"pieceBreakdownMinimum":null,"pieceBreakdownMaximum":null,"allowBackInStockReminder":false,"freeStock":null,"nextPOFreeStock":null,"nextPODueDate":null,"totalPOFreeStock":null,"basketQuantityThresholds":[{"minimum":0,"maximum":99999.99,"stockMessages":[{"stockMessage":" mehr fällig in (1-2 wochen)","class":"","stockBreakdownTab":1}]}]},"orderButtonText":"In den Warenkorb","displayPrice":null,"displaySalePrice":null,"priceMessage":null},"largeSample":{"productId":101715,"stockMessage":{"productTypeID":null,"quantityMinimum":1.0,"quantityMaximum":99.0,"productTypeQuantityMaximum":null,"quantityIncrement":1.0,"reserveQuantityMaximum":null,"unit":"","allowStockCheck":false,"pieceBreakdownMinimum":null,"pieceBreakdownMaximum":null,"allowBackInStockReminder":false,"freeStock":null,"nextPOFreeStock":null,"nextPODueDate":null,"totalPOFreeStock":null,"basketQuantityThresholds":[{"minimum":0,"maximum":99999.99,"stockMessages":[{"stockMessage":" mehr fällig in (1-2 wochen)","class":"","stockBreakdownTab":1}]}]},"orderButtonText":"In den Warenkorb","displayPrice":null,"displaySalePrice":null,"priceMessage":null}}},"Product":{"productId":102479,"sortOrder":0,"productTypeId":15,"templateId":2,"code":"FDG2533/08","brand":"Designers Guild Essentials","gtin13":null,"name":"Arona - Turquoise","AKA":null,"size":null,"imageId":66999,"imageAltText":"Arona - Turquoise Cutting","imageTitleText":"Arona - Turquoise Cutting","rRPMessage":null,"rLRRP":"CHF 176 pro meter","rLTradePrice":null,"displayPrice":null,"displaySalePrice":null,"priceMessage":null,"statusMessage":null,"urlSemantics":"fabric/designers-guild-essentials/arona-turquoise-fabric","productPageId":22266,"url":"/de-ch/fabric/designers-guild-essentials/arona-turquoise-fabric/p22266","itemAvailability":"InStock","orderFormGroupId":null,"orderFormName":"Arona - Turquoise","attributes":null,"orderFormGroup":null,"orderFormProperties":[{"key":"Colour","value":"Turquoise"},{"key":"Code","value":"FDG2533/08"}],"controls":{"allowOrder":false,"allowReserve":false,"allowReserveWithBatchSample":false,"allowSample":false,"allowLargeSample":false,"allowBackInStockReminder":false,"disableOrder":false,"disableSample":false},"stockMessage":{"productTypeID":15,"quantityMinimum":1.0,"quantityMaximum":0.0,"productTypeQuantityMaximum":null,"quantityIncrement":0.1,"reserveQuantityMaximum":11.69,"unit":"m","allowStockCheck":false,"pieceBreakdownMinimum":1.0,"pieceBreakdownMaximum":50.0,"allowBackInStockReminder":false,"freeStock":11.69,"nextPOFreeStock":0.0,"nextPODueDate":null,"totalPOFreeStock":0.0,"basketQuantityThresholds":[{"minimum":0,"maximum":99999.99}]},"orderButtonText":"In den Warenkorb","reserveButtonText":"Reservieren","reserveWithBatchSampleButtonText":"Mit Chargenprobe aufbewahren","sample":{"productId":102021,"stockMessage":{"productTypeID":null,"quantityMinimum":1.0,"quantityMaximum":99.0,"productTypeQuantityMaximum":null,"quantityIncrement":1.0,"reserveQuantityMaximum":null,"unit":"","allowStockCheck":false,"pieceBreakdownMinimum":null,"pieceBreakdownMaximum":null,"allowBackInStockReminder":false,"freeStock":null,"nextPOFreeStock":null,"nextPODueDate":null,"totalPOFreeStock":null,"basketQuantityThresholds":[{"minimum":0,"maximum":99999.99,"stockMessages":[{"stockMessage":" mehr fällig in (1-2 wochen)","class":"","stockBreakdownTab":1}]}]},"orderButtonText":"In den Warenkorb","displayPrice":null,"displaySalePrice":null,"priceMessage":null},"largeSample":{"productId":101715,"stockMessage":{"productTypeID":null,"quantityMinimum":1.0,"quantityMaximum":99.0,"productTypeQuantityMaximum":null,"quantityIncrement":1.0,"reserveQuantityMaximum":null,"unit":"","allowStockCheck":false,"pieceBreakdownMinimum":null,"pieceBreakdownMaximum":null,"allowBackInStockReminder":false,"freeStock":null,"nextPOFreeStock":null,"nextPODueDate":null,"totalPOFreeStock":null,"basketQuantityThresholds":[{"minimum":0,"maximum":99999.99,"stockMessages":[{"stockMessage":" mehr fällig in (1-2 wochen)","class":"","stockBreakdownTab":1}]}]},"orderButtonText":"In den Warenkorb","displayPrice":null,"displaySalePrice":null,"priceMessage":null}},"Carousel":{"CarouselID":"#product-102479-carsouel","WrapperCSSClass":null,"AspectRatio":1.0,"Heading":"Arona - Turquoise","Images":[{"ImageID":66999,"SortOrder":0,"AltText":"Arona - Turquoise Cutting","Overlay":null,"MaxWidth":null,"ApproximateImageSize":5}],"ApproximateImageSize":2,"DisplayThumbnails":false,"DisplayDashes":true,"Interval":null,"PermitLargeImageModal":true},"ProductID":102479,"ProductTypeID":15,"ProductPageID":22266,"ProductCode":"FDG2533/08","Brand":"Designers Guild Essentials","OrderFormID":"#product-102479","OrderFormCarouselID":"#product-102479-slide","OrderFormGroupID":null,"OrderFormGroup":null,"Size":null,"OrderFormName":"Arona - Turquoise","BasketName":"Arona - Turquoise","SortOrder":0,"Attributes":null,"Image":{"imageId":66999,"templateImageId":2,"altText":"Arona - Turquoise Cutting","titleText":"Arona - Turquoise Cutting","sortOrder":0,"maxWidth":488},"OrderFormProperties":[{"Key":"Colour","Value":"Turquoise"},{"Key":"Code","Value":"FDG2533/08"}],"AllowSample":false,"AllowLargeSample":false,"AllowOrder":false,"AllowReserve":false,"AllowReserveWithBatchCutting":false,"ClientProductViewModels":"","URLKeywords":"fabric/designers-guild-essentials/arona-turquoise-fabric","ImageLinkToProductPage":true,"IsLifestyle":false}},{"X":64.8560700855809,"x":"calc(64.8561% - 12.5px)","Y":25.2767793900739,"y":"calc(25.2768% - 12.5px)","OverlayPosition":"top-right","Product":{"Solitary":false,"ProductBase":{"x":64.85607008558091,"y":25.276779390073909,"product":{"productId":101925,"sortOrder":0,"productTypeId":15,"templateId":2,"code":"FDG2533/09","brand":"Designers Guild Essentials","gtin13":null,"name":"Arona - Ocean","AKA":null,"size":null,"imageId":66979,"imageAltText":"Arona - Ocean Cutting","imageTitleText":"Arona - Ocean Cutting","rRPMessage":null,"rLRRP":"CHF 176 pro meter","rLTradePrice":null,"displayPrice":null,"displaySalePrice":null,"priceMessage":null,"statusMessage":null,"urlSemantics":"fabric/designers-guild-essentials/arona-ocean-fabric","productPageId":22267,"url":"/de-ch/fabric/designers-guild-essentials/arona-ocean-fabric/p22267","itemAvailability":"LimitedAvailability","orderFormGroupId":null,"orderFormName":"Arona - Ocean","attributes":null,"orderFormGroup":null,"orderFormProperties":[{"key":"Colour","value":"Ocean"},{"key":"Code","value":"FDG2533/09"}],"controls":{"allowOrder":false,"allowReserve":false,"allowReserveWithBatchSample":false,"allowSample":false,"allowLargeSample":false,"allowBackInStockReminder":false,"disableOrder":false,"disableSample":false},"stockMessage":{"productTypeID":15,"quantityMinimum":1.0,"quantityMaximum":0.0,"productTypeQuantityMaximum":null,"quantityIncrement":0.1,"reserveQuantityMaximum":1.3,"unit":"m","allowStockCheck":false,"pieceBreakdownMinimum":1.0,"pieceBreakdownMaximum":50.0,"allowBackInStockReminder":false,"freeStock":1.3,"nextPOFreeStock":0.0,"nextPODueDate":null,"totalPOFreeStock":0.0,"basketQuantityThresholds":[{"minimum":0,"maximum":99999.99}]},"orderButtonText":"In den Warenkorb","reserveButtonText":"Reservieren","reserveWithBatchSampleButtonText":"Mit Chargenprobe aufbewahren","sample":{"productId":102133,"stockMessage":{"productTypeID":null,"quantityMinimum":1.0,"quantityMaximum":99.0,"productTypeQuantityMaximum":null,"quantityIncrement":1.0,"reserveQuantityMaximum":null,"unit":"","allowStockCheck":false,"pieceBreakdownMinimum":null,"pieceBreakdownMaximum":null,"allowBackInStockReminder":false,"freeStock":null,"nextPOFreeStock":null,"nextPODueDate":null,"totalPOFreeStock":null,"basketQuantityThresholds":[{"minimum":0,"maximum":99999.99,"stockMessages":[{"stockMessage":" mehr fällig in (1-2 wochen)","class":"","stockBreakdownTab":1}]}]},"orderButtonText":"In den Warenkorb","displayPrice":null,"displaySalePrice":null,"priceMessage":null},"largeSample":{"productId":102261,"stockMessage":{"productTypeID":null,"quantityMinimum":1.0,"quantityMaximum":99.0,"productTypeQuantityMaximum":null,"quantityIncrement":1.0,"reserveQuantityMaximum":null,"unit":"","allowStockCheck":false,"pieceBreakdownMinimum":null,"pieceBreakdownMaximum":null,"allowBackInStockReminder":false,"freeStock":null,"nextPOFreeStock":null,"nextPODueDate":null,"totalPOFreeStock":null,"basketQuantityThresholds":[{"minimum":0,"maximum":99999.99,"stockMessages":[{"stockMessage":" mehr fällig in (1-2 wochen)","class":"","stockBreakdownTab":1}]}]},"orderButtonText":"In den Warenkorb","displayPrice":null,"displaySalePrice":null,"priceMessage":null}}},"Product":{"productId":101925,"sortOrder":0,"productTypeId":15,"templateId":2,"code":"FDG2533/09","brand":"Designers Guild Essentials","gtin13":null,"name":"Arona - Ocean","AKA":null,"size":null,"imageId":66979,"imageAltText":"Arona - Ocean Cutting","imageTitleText":"Arona - Ocean Cutting","rRPMessage":null,"rLRRP":"CHF 176 pro meter","rLTradePrice":null,"displayPrice":null,"displaySalePrice":null,"priceMessage":null,"statusMessage":null,"urlSemantics":"fabric/designers-guild-essentials/arona-ocean-fabric","productPageId":22267,"url":"/de-ch/fabric/designers-guild-essentials/arona-ocean-fabric/p22267","itemAvailability":"LimitedAvailability","orderFormGroupId":null,"orderFormName":"Arona - Ocean","attributes":null,"orderFormGroup":null,"orderFormProperties":[{"key":"Colour","value":"Ocean"},{"key":"Code","value":"FDG2533/09"}],"controls":{"allowOrder":false,"allowReserve":false,"allowReserveWithBatchSample":false,"allowSample":false,"allowLargeSample":false,"allowBackInStockReminder":false,"disableOrder":false,"disableSample":false},"stockMessage":{"productTypeID":15,"quantityMinimum":1.0,"quantityMaximum":0.0,"productTypeQuantityMaximum":null,"quantityIncrement":0.1,"reserveQuantityMaximum":1.3,"unit":"m","allowStockCheck":false,"pieceBreakdownMinimum":1.0,"pieceBreakdownMaximum":50.0,"allowBackInStockReminder":false,"freeStock":1.3,"nextPOFreeStock":0.0,"nextPODueDate":null,"totalPOFreeStock":0.0,"basketQuantityThresholds":[{"minimum":0,"maximum":99999.99}]},"orderButtonText":"In den Warenkorb","reserveButtonText":"Reservieren","reserveWithBatchSampleButtonText":"Mit Chargenprobe aufbewahren","sample":{"productId":102133,"stockMessage":{"productTypeID":null,"quantityMinimum":1.0,"quantityMaximum":99.0,"productTypeQuantityMaximum":null,"quantityIncrement":1.0,"reserveQuantityMaximum":null,"unit":"","allowStockCheck":false,"pieceBreakdownMinimum":null,"pieceBreakdownMaximum":null,"allowBackInStockReminder":false,"freeStock":null,"nextPOFreeStock":null,"nextPODueDate":null,"totalPOFreeStock":null,"basketQuantityThresholds":[{"minimum":0,"maximum":99999.99,"stockMessages":[{"stockMessage":" mehr fällig in (1-2 wochen)","class":"","stockBreakdownTab":1}]}]},"orderButtonText":"In den Warenkorb","displayPrice":null,"displaySalePrice":null,"priceMessage":null},"largeSample":{"productId":102261,"stockMessage":{"productTypeID":null,"quantityMinimum":1.0,"quantityMaximum":99.0,"productTypeQuantityMaximum":null,"quantityIncrement":1.0,"reserveQuantityMaximum":null,"unit":"","allowStockCheck":false,"pieceBreakdownMinimum":null,"pieceBreakdownMaximum":null,"allowBackInStockReminder":false,"freeStock":null,"nextPOFreeStock":null,"nextPODueDate":null,"totalPOFreeStock":null,"basketQuantityThresholds":[{"minimum":0,"maximum":99999.99,"stockMessages":[{"stockMessage":" mehr fällig in (1-2 wochen)","class":"","stockBreakdownTab":1}]}]},"orderButtonText":"In den Warenkorb","displayPrice":null,"displaySalePrice":null,"priceMessage":null}},"Carousel":{"CarouselID":"#product-101925-carsouel","WrapperCSSClass":null,"AspectRatio":1.0,"Heading":"Arona - Ocean","Images":[{"ImageID":66979,"SortOrder":0,"AltText":"Arona - Ocean Cutting","Overlay":null,"MaxWidth":null,"ApproximateImageSize":5}],"ApproximateImageSize":2,"DisplayThumbnails":false,"DisplayDashes":true,"Interval":null,"PermitLargeImageModal":true},"ProductID":101925,"ProductTypeID":15,"ProductPageID":22267,"ProductCode":"FDG2533/09","Brand":"Designers Guild Essentials","OrderFormID":"#product-101925","OrderFormCarouselID":"#product-101925-slide","OrderFormGroupID":null,"OrderFormGroup":null,"Size":null,"OrderFormName":"Arona - Ocean","BasketName":"Arona - Ocean","SortOrder":0,"Attributes":null,"Image":{"imageId":66979,"templateImageId":2,"altText":"Arona - Ocean Cutting","titleText":"Arona - Ocean Cutting","sortOrder":0,"maxWidth":488},"OrderFormProperties":[{"Key":"Colour","Value":"Ocean"},{"Key":"Code","Value":"FDG2533/09"}],"AllowSample":false,"AllowLargeSample":false,"AllowOrder":false,"AllowReserve":false,"AllowReserveWithBatchCutting":false,"ClientProductViewModels":"","URLKeywords":"fabric/designers-guild-essentials/arona-ocean-fabric","ImageLinkToProductPage":true,"IsLifestyle":false}},{"X":75.6638367965508,"x":"calc(75.6638% - 12.5px)","Y":13.0158673931454,"y":"calc(13.0159% - 12.5px)","OverlayPosition":"top-right","Product":{"Solitary":false,"ProductBase":{"x":75.663836796550825,"y":13.01586739314542,"product":{"productId":101918,"sortOrder":0,"productTypeId":15,"templateId":2,"code":"FDG2533/07","brand":"Designers Guild Essentials","gtin13":null,"name":"Arona - Teal","AKA":null,"size":null,"imageId":67008,"imageAltText":"Arona - Teal Cutting","imageTitleText":"Arona - Teal Cutting","rRPMessage":null,"rLRRP":"CHF 176 pro meter","rLTradePrice":null,"displayPrice":null,"displaySalePrice":null,"priceMessage":null,"statusMessage":null,"urlSemantics":"fabric/designers-guild-essentials/arona-teal-fabric","productPageId":22265,"url":"/de-ch/fabric/designers-guild-essentials/arona-teal-fabric/p22265","itemAvailability":"InStock","orderFormGroupId":null,"orderFormName":"Arona - Teal","attributes":null,"orderFormGroup":null,"orderFormProperties":[{"key":"Colour","value":"Teal"},{"key":"Code","value":"FDG2533/07"}],"controls":{"allowOrder":false,"allowReserve":false,"allowReserveWithBatchSample":false,"allowSample":false,"allowLargeSample":false,"allowBackInStockReminder":false,"disableOrder":false,"disableSample":false},"stockMessage":{"productTypeID":15,"quantityMinimum":1.0,"quantityMaximum":0.0,"productTypeQuantityMaximum":null,"quantityIncrement":0.1,"reserveQuantityMaximum":11.4,"unit":"m","allowStockCheck":false,"pieceBreakdownMinimum":1.0,"pieceBreakdownMaximum":50.0,"allowBackInStockReminder":false,"freeStock":11.4,"nextPOFreeStock":50.0,"nextPODueDate":"2023-03-07","totalPOFreeStock":50.0,"basketQuantityThresholds":[{"minimum":0,"maximum":99999.99}]},"orderButtonText":"In den Warenkorb","reserveButtonText":"Reservieren","reserveWithBatchSampleButtonText":"Mit Chargenprobe aufbewahren","sample":{"productId":102226,"stockMessage":{"productTypeID":null,"quantityMinimum":1.0,"quantityMaximum":99.0,"productTypeQuantityMaximum":null,"quantityIncrement":1.0,"reserveQuantityMaximum":null,"unit":"","allowStockCheck":false,"pieceBreakdownMinimum":null,"pieceBreakdownMaximum":null,"allowBackInStockReminder":false,"freeStock":null,"nextPOFreeStock":null,"nextPODueDate":null,"totalPOFreeStock":null,"basketQuantityThresholds":[{"minimum":0,"maximum":99999.99,"stockMessages":[{"stockMessage":" mehr fällig in (1-2 wochen)","class":"","stockBreakdownTab":1}]}]},"orderButtonText":"In den Warenkorb","displayPrice":null,"displaySalePrice":null,"priceMessage":null},"largeSample":{"productId":101915,"stockMessage":{"productTypeID":null,"quantityMinimum":1.0,"quantityMaximum":99.0,"productTypeQuantityMaximum":null,"quantityIncrement":1.0,"reserveQuantityMaximum":null,"unit":"","allowStockCheck":false,"pieceBreakdownMinimum":null,"pieceBreakdownMaximum":null,"allowBackInStockReminder":false,"freeStock":null,"nextPOFreeStock":null,"nextPODueDate":null,"totalPOFreeStock":null,"basketQuantityThresholds":[{"minimum":0,"maximum":99999.99,"stockMessages":[{"stockMessage":" mehr fällig in (1-2 wochen)","class":"","stockBreakdownTab":1}]}]},"orderButtonText":"In den Warenkorb","displayPrice":null,"displaySalePrice":null,"priceMessage":null}}},"Product":{"productId":101918,"sortOrder":0,"productTypeId":15,"templateId":2,"code":"FDG2533/07","brand":"Designers Guild Essentials","gtin13":null,"name":"Arona - Teal","AKA":null,"size":null,"imageId":67008,"imageAltText":"Arona - Teal Cutting","imageTitleText":"Arona - Teal Cutting","rRPMessage":null,"rLRRP":"CHF 176 pro meter","rLTradePrice":null,"displayPrice":null,"displaySalePrice":null,"priceMessage":null,"statusMessage":null,"urlSemantics":"fabric/designers-guild-essentials/arona-teal-fabric","productPageId":22265,"url":"/de-ch/fabric/designers-guild-essentials/arona-teal-fabric/p22265","itemAvailability":"InStock","orderFormGroupId":null,"orderFormName":"Arona - Teal","attributes":null,"orderFormGroup":null,"orderFormProperties":[{"key":"Colour","value":"Teal"},{"key":"Code","value":"FDG2533/07"}],"controls":{"allowOrder":false,"allowReserve":false,"allowReserveWithBatchSample":false,"allowSample":false,"allowLargeSample":false,"allowBackInStockReminder":false,"disableOrder":false,"disableSample":false},"stockMessage":{"productTypeID":15,"quantityMinimum":1.0,"quantityMaximum":0.0,"productTypeQuantityMaximum":null,"quantityIncrement":0.1,"reserveQuantityMaximum":11.4,"unit":"m","allowStockCheck":false,"pieceBreakdownMinimum":1.0,"pieceBreakdownMaximum":50.0,"allowBackInStockReminder":false,"freeStock":11.4,"nextPOFreeStock":50.0,"nextPODueDate":"2023-03-07","totalPOFreeStock":50.0,"basketQuantityThresholds":[{"minimum":0,"maximum":99999.99}]},"orderButtonText":"In den Warenkorb","reserveButtonText":"Reservieren","reserveWithBatchSampleButtonText":"Mit Chargenprobe aufbewahren","sample":{"productId":102226,"stockMessage":{"productTypeID":null,"quantityMinimum":1.0,"quantityMaximum":99.0,"productTypeQuantityMaximum":null,"quantityIncrement":1.0,"reserveQuantityMaximum":null,"unit":"","allowStockCheck":false,"pieceBreakdownMinimum":null,"pieceBreakdownMaximum":null,"allowBackInStockReminder":false,"freeStock":null,"nextPOFreeStock":null,"nextPODueDate":null,"totalPOFreeStock":null,"basketQuantityThresholds":[{"minimum":0,"maximum":99999.99,"stockMessages":[{"stockMessage":" mehr fällig in (1-2 wochen)","class":"","stockBreakdownTab":1}]}]},"orderButtonText":"In den Warenkorb","displayPrice":null,"displaySalePrice":null,"priceMessage":null},"largeSample":{"productId":101915,"stockMessage":{"productTypeID":null,"quantityMinimum":1.0,"quantityMaximum":99.0,"productTypeQuantityMaximum":null,"quantityIncrement":1.0,"reserveQuantityMaximum":null,"unit":"","allowStockCheck":false,"pieceBreakdownMinimum":null,"pieceBreakdownMaximum":null,"allowBackInStockReminder":false,"freeStock":null,"nextPOFreeStock":null,"nextPODueDate":null,"totalPOFreeStock":null,"basketQuantityThresholds":[{"minimum":0,"maximum":99999.99,"stockMessages":[{"stockMessage":" mehr fällig in (1-2 wochen)","class":"","stockBreakdownTab":1}]}]},"orderButtonText":"In den Warenkorb","displayPrice":null,"displaySalePrice":null,"priceMessage":null}},"Carousel":{"CarouselID":"#product-101918-carsouel","WrapperCSSClass":null,"AspectRatio":1.0,"Heading":"Arona - Teal","Images":[{"ImageID":67008,"SortOrder":0,"AltText":"Arona - Teal Cutting","Overlay":null,"MaxWidth":null,"ApproximateImageSize":5}],"ApproximateImageSize":2,"DisplayThumbnails":false,"DisplayDashes":true,"Interval":null,"PermitLargeImageModal":true},"ProductID":101918,"ProductTypeID":15,"ProductPageID":22265,"ProductCode":"FDG2533/07","Brand":"Designers Guild Essentials","OrderFormID":"#product-101918","OrderFormCarouselID":"#product-101918-slide","OrderFormGroupID":null,"OrderFormGroup":null,"Size":null,"OrderFormName":"Arona - Teal","BasketName":"Arona - Teal","SortOrder":0,"Attributes":null,"Image":{"imageId":67008,"templateImageId":2,"altText":"Arona - Teal Cutting","titleText":"Arona - Teal Cutting","sortOrder":0,"maxWidth":488},"OrderFormProperties":[{"Key":"Colour","Value":"Teal"},{"Key":"Code","Value":"FDG2533/07"}],"AllowSample":false,"AllowLargeSample":false,"AllowOrder":false,"AllowReserve":false,"AllowReserveWithBatchCutting":false,"ClientProductViewModels":"","URLKeywords":"fabric/designers-guild-essentials/arona-teal-fabric","ImageLinkToProductPage":true,"IsLifestyle":false}},{"X":88.2375786112552,"x":"calc(88.2376% - 12.5px)","Y":4.28185876236912,"y":"calc(4.2819% - 12.5px)","OverlayPosition":"top-right","Product":{"Solitary":false,"ProductBase":{"x":88.237578611255188,"y":4.281858762369116,"product":{"productId":101707,"sortOrder":0,"productTypeId":15,"templateId":2,"code":"FDG2533/11","brand":"Designers Guild Essentials","gtin13":null,"name":"Arona - Fir","AKA":null,"size":null,"imageId":66996,"imageAltText":"Arona - Fir Cutting","imageTitleText":"Arona - Fir Cutting","rRPMessage":null,"rLRRP":"CHF 176 pro meter","rLTradePrice":null,"displayPrice":null,"displaySalePrice":null,"priceMessage":null,"statusMessage":null,"urlSemantics":"fabric/designers-guild-essentials/arona-fir-fabric","productPageId":22269,"url":"/de-ch/fabric/designers-guild-essentials/arona-fir-fabric/p22269","itemAvailability":"InStock","orderFormGroupId":null,"orderFormName":"Arona - Fir","attributes":null,"orderFormGroup":null,"orderFormProperties":[{"key":"Colour","value":"Fir"},{"key":"Code","value":"FDG2533/11"}],"controls":{"allowOrder":false,"allowReserve":false,"allowReserveWithBatchSample":false,"allowSample":false,"allowLargeSample":false,"allowBackInStockReminder":false,"disableOrder":false,"disableSample":false},"stockMessage":{"productTypeID":15,"quantityMinimum":1.0,"quantityMaximum":0.0,"productTypeQuantityMaximum":null,"quantityIncrement":0.1,"reserveQuantityMaximum":50.0,"unit":"m","allowStockCheck":false,"pieceBreakdownMinimum":1.0,"pieceBreakdownMaximum":50.0,"allowBackInStockReminder":false,"freeStock":56.95,"nextPOFreeStock":49.8,"nextPODueDate":"2023-02-24","totalPOFreeStock":49.8,"basketQuantityThresholds":[{"minimum":0,"maximum":99999.99}]},"orderButtonText":"In den Warenkorb","reserveButtonText":"Reservieren","reserveWithBatchSampleButtonText":"Mit Chargenprobe aufbewahren","sample":{"productId":101882,"stockMessage":{"productTypeID":null,"quantityMinimum":1.0,"quantityMaximum":99.0,"productTypeQuantityMaximum":null,"quantityIncrement":1.0,"reserveQuantityMaximum":null,"unit":"","allowStockCheck":false,"pieceBreakdownMinimum":null,"pieceBreakdownMaximum":null,"allowBackInStockReminder":false,"freeStock":null,"nextPOFreeStock":null,"nextPODueDate":null,"totalPOFreeStock":null,"basketQuantityThresholds":[{"minimum":0,"maximum":99999.99,"stockMessages":[{"stockMessage":" mehr fällig in (1-2 wochen)","class":"","stockBreakdownTab":1}]}]},"orderButtonText":"In den Warenkorb","displayPrice":null,"displaySalePrice":null,"priceMessage":null},"largeSample":{"productId":102367,"stockMessage":{"productTypeID":null,"quantityMinimum":1.0,"quantityMaximum":99.0,"productTypeQuantityMaximum":null,"quantityIncrement":1.0,"reserveQuantityMaximum":null,"unit":"","allowStockCheck":false,"pieceBreakdownMinimum":null,"pieceBreakdownMaximum":null,"allowBackInStockReminder":false,"freeStock":null,"nextPOFreeStock":null,"nextPODueDate":null,"totalPOFreeStock":null,"basketQuantityThresholds":[{"minimum":0,"maximum":99999.99,"stockMessages":[{"stockMessage":" mehr fällig in (1-2 wochen)","class":"","stockBreakdownTab":1}]}]},"orderButtonText":"In den Warenkorb","displayPrice":null,"displaySalePrice":null,"priceMessage":null}}},"Product":{"productId":101707,"sortOrder":0,"productTypeId":15,"templateId":2,"code":"FDG2533/11","brand":"Designers Guild Essentials","gtin13":null,"name":"Arona - Fir","AKA":null,"size":null,"imageId":66996,"imageAltText":"Arona - Fir Cutting","imageTitleText":"Arona - Fir Cutting","rRPMessage":null,"rLRRP":"CHF 176 pro meter","rLTradePrice":null,"displayPrice":null,"displaySalePrice":null,"priceMessage":null,"statusMessage":null,"urlSemantics":"fabric/designers-guild-essentials/arona-fir-fabric","productPageId":22269,"url":"/de-ch/fabric/designers-guild-essentials/arona-fir-fabric/p22269","itemAvailability":"InStock","orderFormGroupId":null,"orderFormName":"Arona - Fir","attributes":null,"orderFormGroup":null,"orderFormProperties":[{"key":"Colour","value":"Fir"},{"key":"Code","value":"FDG2533/11"}],"controls":{"allowOrder":false,"allowReserve":false,"allowReserveWithBatchSample":false,"allowSample":false,"allowLargeSample":false,"allowBackInStockReminder":false,"disableOrder":false,"disableSample":false},"stockMessage":{"productTypeID":15,"quantityMinimum":1.0,"quantityMaximum":0.0,"productTypeQuantityMaximum":null,"quantityIncrement":0.1,"reserveQuantityMaximum":50.0,"unit":"m","allowStockCheck":false,"pieceBreakdownMinimum":1.0,"pieceBreakdownMaximum":50.0,"allowBackInStockReminder":false,"freeStock":56.95,"nextPOFreeStock":49.8,"nextPODueDate":"2023-02-24","totalPOFreeStock":49.8,"basketQuantityThresholds":[{"minimum":0,"maximum":99999.99}]},"orderButtonText":"In den Warenkorb","reserveButtonText":"Reservieren","reserveWithBatchSampleButtonText":"Mit Chargenprobe aufbewahren","sample":{"productId":101882,"stockMessage":{"productTypeID":null,"quantityMinimum":1.0,"quantityMaximum":99.0,"productTypeQuantityMaximum":null,"quantityIncrement":1.0,"reserveQuantityMaximum":null,"unit":"","allowStockCheck":false,"pieceBreakdownMinimum":null,"pieceBreakdownMaximum":null,"allowBackInStockReminder":false,"freeStock":null,"nextPOFreeStock":null,"nextPODueDate":null,"totalPOFreeStock":null,"basketQuantityThresholds":[{"minimum":0,"maximum":99999.99,"stockMessages":[{"stockMessage":" mehr fällig in (1-2 wochen)","class":"","stockBreakdownTab":1}]}]},"orderButtonText":"In den Warenkorb","displayPrice":null,"displaySalePrice":null,"priceMessage":null},"largeSample":{"productId":102367,"stockMessage":{"productTypeID":null,"quantityMinimum":1.0,"quantityMaximum":99.0,"productTypeQuantityMaximum":null,"quantityIncrement":1.0,"reserveQuantityMaximum":null,"unit":"","allowStockCheck":false,"pieceBreakdownMinimum":null,"pieceBreakdownMaximum":null,"allowBackInStockReminder":false,"freeStock":null,"nextPOFreeStock":null,"nextPODueDate":null,"totalPOFreeStock":null,"basketQuantityThresholds":[{"minimum":0,"maximum":99999.99,"stockMessages":[{"stockMessage":" mehr fällig in (1-2 wochen)","class":"","stockBreakdownTab":1}]}]},"orderButtonText":"In den Warenkorb","displayPrice":null,"displaySalePrice":null,"priceMessage":null}},"Carousel":{"CarouselID":"#product-101707-carsouel","WrapperCSSClass":null,"AspectRatio":1.0,"Heading":"Arona - Fir","Images":[{"ImageID":66996,"SortOrder":0,"AltText":"Arona - Fir Cutting","Overlay":null,"MaxWidth":null,"ApproximateImageSize":5}],"ApproximateImageSize":2,"DisplayThumbnails":false,"DisplayDashes":true,"Interval":null,"PermitLargeImageModal":true},"ProductID":101707,"ProductTypeID":15,"ProductPageID":22269,"ProductCode":"FDG2533/11","Brand":"Designers Guild Essentials","OrderFormID":"#product-101707","OrderFormCarouselID":"#product-101707-slide","OrderFormGroupID":null,"OrderFormGroup":null,"Size":null,"OrderFormName":"Arona - Fir","BasketName":"Arona - Fir","SortOrder":0,"Attributes":null,"Image":{"imageId":66996,"templateImageId":2,"altText":"Arona - Fir Cutting","titleText":"Arona - Fir Cutting","sortOrder":0,"maxWidth":488},"OrderFormProperties":[{"Key":"Colour","Value":"Fir"},{"Key":"Code","Value":"FDG2533/11"}],"AllowSample":false,"AllowLargeSample":false,"AllowOrder":false,"AllowReserve":false,"AllowReserveWithBatchCutting":false,"ClientProductViewModels":"","URLKeywords":"fabric/designers-guild-essentials/arona-fir-fabric","ImageLinkToProductPage":true,"IsLifestyle":false}}]},{"ImageID":67616,"Hotspots":[{"X":29.2109055519104,"x":"calc(29.2109% - 12.5px)","Y":41.0685120542606,"y":"calc(41.0685% - 12.5px)","OverlayPosition":"top-left","Product":{"Solitary":false,"ProductBase":{"x":29.2109055519104,"y":41.068512054260623,"product":{"productId":102468,"sortOrder":0,"productTypeId":15,"templateId":2,"code":"FDG2533/18","brand":"Designers Guild Essentials","gtin13":null,"name":"Arona - Dove","AKA":null,"size":null,"imageId":67003,"imageAltText":"Arona - Dove Cutting","imageTitleText":"Arona - Dove Cutting","rRPMessage":null,"rLRRP":"CHF 176 pro meter","rLTradePrice":null,"displayPrice":null,"displaySalePrice":null,"priceMessage":null,"statusMessage":null,"urlSemantics":"fabric/designers-guild-essentials/arona-dove-fabric","productPageId":22276,"url":"/de-ch/fabric/designers-guild-essentials/arona-dove-fabric/p22276","itemAvailability":"InStock","orderFormGroupId":null,"orderFormName":"Arona - Dove","attributes":null,"orderFormGroup":null,"orderFormProperties":[{"key":"Colour","value":"Dove"},{"key":"Code","value":"FDG2533/18"}],"controls":{"allowOrder":false,"allowReserve":false,"allowReserveWithBatchSample":false,"allowSample":false,"allowLargeSample":false,"allowBackInStockReminder":false,"disableOrder":false,"disableSample":false},"stockMessage":{"productTypeID":15,"quantityMinimum":1.0,"quantityMaximum":0.0,"productTypeQuantityMaximum":null,"quantityIncrement":0.1,"reserveQuantityMaximum":50.0,"unit":"m","allowStockCheck":false,"pieceBreakdownMinimum":1.0,"pieceBreakdownMaximum":50.0,"allowBackInStockReminder":false,"freeStock":53.27,"nextPOFreeStock":0.0,"nextPODueDate":null,"totalPOFreeStock":0.0,"basketQuantityThresholds":[{"minimum":0,"maximum":99999.99}]},"orderButtonText":"In den Warenkorb","reserveButtonText":"Reservieren","reserveWithBatchSampleButtonText":"Mit Chargenprobe aufbewahren","sample":{"productId":102131,"stockMessage":{"productTypeID":null,"quantityMinimum":1.0,"quantityMaximum":99.0,"productTypeQuantityMaximum":null,"quantityIncrement":1.0,"reserveQuantityMaximum":null,"unit":"","allowStockCheck":false,"pieceBreakdownMinimum":null,"pieceBreakdownMaximum":null,"allowBackInStockReminder":false,"freeStock":null,"nextPOFreeStock":null,"nextPODueDate":null,"totalPOFreeStock":null,"basketQuantityThresholds":[{"minimum":0,"maximum":99999.99,"stockMessages":[{"stockMessage":" mehr fällig in (1-2 wochen)","class":"","stockBreakdownTab":1}]}]},"orderButtonText":"In den Warenkorb","displayPrice":null,"displaySalePrice":null,"priceMessage":null},"largeSample":{"productId":102508,"stockMessage":{"productTypeID":null,"quantityMinimum":1.0,"quantityMaximum":99.0,"productTypeQuantityMaximum":null,"quantityIncrement":1.0,"reserveQuantityMaximum":null,"unit":"","allowStockCheck":false,"pieceBreakdownMinimum":null,"pieceBreakdownMaximum":null,"allowBackInStockReminder":false,"freeStock":null,"nextPOFreeStock":null,"nextPODueDate":null,"totalPOFreeStock":null,"basketQuantityThresholds":[{"minimum":0,"maximum":99999.99,"stockMessages":[{"stockMessage":" mehr fällig in (1-2 wochen)","class":"","stockBreakdownTab":1}]}]},"orderButtonText":"In den Warenkorb","displayPrice":null,"displaySalePrice":null,"priceMessage":null}}},"Product":{"productId":102468,"sortOrder":0,"productTypeId":15,"templateId":2,"code":"FDG2533/18","brand":"Designers Guild Essentials","gtin13":null,"name":"Arona - Dove","AKA":null,"size":null,"imageId":67003,"imageAltText":"Arona - Dove Cutting","imageTitleText":"Arona - Dove Cutting","rRPMessage":null,"rLRRP":"CHF 176 pro meter","rLTradePrice":null,"displayPrice":null,"displaySalePrice":null,"priceMessage":null,"statusMessage":null,"urlSemantics":"fabric/designers-guild-essentials/arona-dove-fabric","productPageId":22276,"url":"/de-ch/fabric/designers-guild-essentials/arona-dove-fabric/p22276","itemAvailability":"InStock","orderFormGroupId":null,"orderFormName":"Arona - Dove","attributes":null,"orderFormGroup":null,"orderFormProperties":[{"key":"Colour","value":"Dove"},{"key":"Code","value":"FDG2533/18"}],"controls":{"allowOrder":false,"allowReserve":false,"allowReserveWithBatchSample":false,"allowSample":false,"allowLargeSample":false,"allowBackInStockReminder":false,"disableOrder":false,"disableSample":false},"stockMessage":{"productTypeID":15,"quantityMinimum":1.0,"quantityMaximum":0.0,"productTypeQuantityMaximum":null,"quantityIncrement":0.1,"reserveQuantityMaximum":50.0,"unit":"m","allowStockCheck":false,"pieceBreakdownMinimum":1.0,"pieceBreakdownMaximum":50.0,"allowBackInStockReminder":false,"freeStock":53.27,"nextPOFreeStock":0.0,"nextPODueDate":null,"totalPOFreeStock":0.0,"basketQuantityThresholds":[{"minimum":0,"maximum":99999.99}]},"orderButtonText":"In den Warenkorb","reserveButtonText":"Reservieren","reserveWithBatchSampleButtonText":"Mit Chargenprobe aufbewahren","sample":{"productId":102131,"stockMessage":{"productTypeID":null,"quantityMinimum":1.0,"quantityMaximum":99.0,"productTypeQuantityMaximum":null,"quantityIncrement":1.0,"reserveQuantityMaximum":null,"unit":"","allowStockCheck":false,"pieceBreakdownMinimum":null,"pieceBreakdownMaximum":null,"allowBackInStockReminder":false,"freeStock":null,"nextPOFreeStock":null,"nextPODueDate":null,"totalPOFreeStock":null,"basketQuantityThresholds":[{"minimum":0,"maximum":99999.99,"stockMessages":[{"stockMessage":" mehr fällig in (1-2 wochen)","class":"","stockBreakdownTab":1}]}]},"orderButtonText":"In den Warenkorb","displayPrice":null,"displaySalePrice":null,"priceMessage":null},"largeSample":{"productId":102508,"stockMessage":{"productTypeID":null,"quantityMinimum":1.0,"quantityMaximum":99.0,"productTypeQuantityMaximum":null,"quantityIncrement":1.0,"reserveQuantityMaximum":null,"unit":"","allowStockCheck":false,"pieceBreakdownMinimum":null,"pieceBreakdownMaximum":null,"allowBackInStockReminder":false,"freeStock":null,"nextPOFreeStock":null,"nextPODueDate":null,"totalPOFreeStock":null,"basketQuantityThresholds":[{"minimum":0,"maximum":99999.99,"stockMessages":[{"stockMessage":" mehr fällig in (1-2 wochen)","class":"","stockBreakdownTab":1}]}]},"orderButtonText":"In den Warenkorb","displayPrice":null,"displaySalePrice":null,"priceMessage":null}},"Carousel":{"CarouselID":"#product-102468-carsouel","WrapperCSSClass":null,"AspectRatio":1.0,"Heading":"Arona - Dove","Images":[{"ImageID":67003,"SortOrder":0,"AltText":"Arona - Dove Cutting","Overlay":null,"MaxWidth":null,"ApproximateImageSize":5}],"ApproximateImageSize":2,"DisplayThumbnails":false,"DisplayDashes":true,"Interval":null,"PermitLargeImageModal":true},"ProductID":102468,"ProductTypeID":15,"ProductPageID":22276,"ProductCode":"FDG2533/18","Brand":"Designers Guild Essentials","OrderFormID":"#product-102468","OrderFormCarouselID":"#product-102468-slide","OrderFormGroupID":null,"OrderFormGroup":null,"Size":null,"OrderFormName":"Arona - Dove","BasketName":"Arona - Dove","SortOrder":0,"Attributes":null,"Image":{"imageId":67003,"templateImageId":2,"altText":"Arona - Dove Cutting","titleText":"Arona - Dove Cutting","sortOrder":0,"maxWidth":488},"OrderFormProperties":[{"Key":"Colour","Value":"Dove"},{"Key":"Code","Value":"FDG2533/18"}],"AllowSample":false,"AllowLargeSample":false,"AllowOrder":false,"AllowReserve":false,"AllowReserveWithBatchCutting":false,"ClientProductViewModels":"","URLKeywords":"fabric/designers-guild-essentials/arona-dove-fabric","ImageLinkToProductPage":true,"IsLifestyle":false}},{"X":82.5986915948148,"x":"calc(82.5987% - 12.5px)","Y":55.237858206926,"y":"calc(55.2379% - 12.5px)","OverlayPosition":"top-right","Product":{"Solitary":false,"ProductBase":{"x":82.598691594814824,"y":55.237858206925992,"product":{"productId":101654,"sortOrder":0,"productTypeId":15,"templateId":2,"code":"FDG2533/01","brand":"Designers Guild Essentials","gtin13":null,"name":"Arona - Sky","AKA":null,"size":null,"imageId":66986,"imageAltText":"Arona - Sky Cutting","imageTitleText":"Arona - Sky Cutting","rRPMessage":null,"rLRRP":"CHF 176 pro meter","rLTradePrice":null,"displayPrice":null,"displaySalePrice":null,"priceMessage":null,"statusMessage":null,"urlSemantics":"fabric/designers-guild-essentials/arona-sky-fabric","productPageId":22259,"url":"/de-ch/fabric/designers-guild-essentials/arona-sky-fabric/p22259","itemAvailability":"InStock","orderFormGroupId":null,"orderFormName":"Arona - Sky","attributes":null,"orderFormGroup":null,"orderFormProperties":[{"key":"Colour","value":"Sky"},{"key":"Code","value":"FDG2533/01"}],"controls":{"allowOrder":false,"allowReserve":false,"allowReserveWithBatchSample":false,"allowSample":false,"allowLargeSample":false,"allowBackInStockReminder":false,"disableOrder":false,"disableSample":false},"stockMessage":{"productTypeID":15,"quantityMinimum":1.0,"quantityMaximum":0.0,"productTypeQuantityMaximum":null,"quantityIncrement":0.1,"reserveQuantityMaximum":50.0,"unit":"m","allowStockCheck":false,"pieceBreakdownMinimum":1.0,"pieceBreakdownMaximum":50.0,"allowBackInStockReminder":false,"freeStock":70.64,"nextPOFreeStock":0.0,"nextPODueDate":null,"totalPOFreeStock":0.0,"basketQuantityThresholds":[{"minimum":0,"maximum":99999.99}]},"orderButtonText":"In den Warenkorb","reserveButtonText":"Reservieren","reserveWithBatchSampleButtonText":"Mit Chargenprobe aufbewahren","sample":{"productId":101712,"stockMessage":{"productTypeID":null,"quantityMinimum":1.0,"quantityMaximum":99.0,"productTypeQuantityMaximum":null,"quantityIncrement":1.0,"reserveQuantityMaximum":null,"unit":"","allowStockCheck":false,"pieceBreakdownMinimum":null,"pieceBreakdownMaximum":null,"allowBackInStockReminder":false,"freeStock":null,"nextPOFreeStock":null,"nextPODueDate":null,"totalPOFreeStock":null,"basketQuantityThresholds":[{"minimum":0,"maximum":99999.99,"stockMessages":[{"stockMessage":" mehr fällig in (1-2 wochen)","class":"","stockBreakdownTab":1}]}]},"orderButtonText":"In den Warenkorb","displayPrice":null,"displaySalePrice":null,"priceMessage":null},"largeSample":{"productId":102159,"stockMessage":{"productTypeID":null,"quantityMinimum":1.0,"quantityMaximum":99.0,"productTypeQuantityMaximum":null,"quantityIncrement":1.0,"reserveQuantityMaximum":null,"unit":"","allowStockCheck":false,"pieceBreakdownMinimum":null,"pieceBreakdownMaximum":null,"allowBackInStockReminder":false,"freeStock":null,"nextPOFreeStock":null,"nextPODueDate":null,"totalPOFreeStock":null,"basketQuantityThresholds":[{"minimum":0,"maximum":99999.99,"stockMessages":[{"stockMessage":" mehr fällig in (1-2 wochen)","class":"","stockBreakdownTab":1}]}]},"orderButtonText":"In den Warenkorb","displayPrice":null,"displaySalePrice":null,"priceMessage":null}}},"Product":{"productId":101654,"sortOrder":0,"productTypeId":15,"templateId":2,"code":"FDG2533/01","brand":"Designers Guild Essentials","gtin13":null,"name":"Arona - Sky","AKA":null,"size":null,"imageId":66986,"imageAltText":"Arona - Sky Cutting","imageTitleText":"Arona - Sky Cutting","rRPMessage":null,"rLRRP":"CHF 176 pro meter","rLTradePrice":null,"displayPrice":null,"displaySalePrice":null,"priceMessage":null,"statusMessage":null,"urlSemantics":"fabric/designers-guild-essentials/arona-sky-fabric","productPageId":22259,"url":"/de-ch/fabric/designers-guild-essentials/arona-sky-fabric/p22259","itemAvailability":"InStock","orderFormGroupId":null,"orderFormName":"Arona - Sky","attributes":null,"orderFormGroup":null,"orderFormProperties":[{"key":"Colour","value":"Sky"},{"key":"Code","value":"FDG2533/01"}],"controls":{"allowOrder":false,"allowReserve":false,"allowReserveWithBatchSample":false,"allowSample":false,"allowLargeSample":false,"allowBackInStockReminder":false,"disableOrder":false,"disableSample":false},"stockMessage":{"productTypeID":15,"quantityMinimum":1.0,"quantityMaximum":0.0,"productTypeQuantityMaximum":null,"quantityIncrement":0.1,"reserveQuantityMaximum":50.0,"unit":"m","allowStockCheck":false,"pieceBreakdownMinimum":1.0,"pieceBreakdownMaximum":50.0,"allowBackInStockReminder":false,"freeStock":70.64,"nextPOFreeStock":0.0,"nextPODueDate":null,"totalPOFreeStock":0.0,"basketQuantityThresholds":[{"minimum":0,"maximum":99999.99}]},"orderButtonText":"In den Warenkorb","reserveButtonText":"Reservieren","reserveWithBatchSampleButtonText":"Mit Chargenprobe aufbewahren","sample":{"productId":101712,"stockMessage":{"productTypeID":null,"quantityMinimum":1.0,"quantityMaximum":99.0,"productTypeQuantityMaximum":null,"quantityIncrement":1.0,"reserveQuantityMaximum":null,"unit":"","allowStockCheck":false,"pieceBreakdownMinimum":null,"pieceBreakdownMaximum":null,"allowBackInStockReminder":false,"freeStock":null,"nextPOFreeStock":null,"nextPODueDate":null,"totalPOFreeStock":null,"basketQuantityThresholds":[{"minimum":0,"maximum":99999.99,"stockMessages":[{"stockMessage":" mehr fällig in (1-2 wochen)","class":"","stockBreakdownTab":1}]}]},"orderButtonText":"In den Warenkorb","displayPrice":null,"displaySalePrice":null,"priceMessage":null},"largeSample":{"productId":102159,"stockMessage":{"productTypeID":null,"quantityMinimum":1.0,"quantityMaximum":99.0,"productTypeQuantityMaximum":null,"quantityIncrement":1.0,"reserveQuantityMaximum":null,"unit":"","allowStockCheck":false,"pieceBreakdownMinimum":null,"pieceBreakdownMaximum":null,"allowBackInStockReminder":false,"freeStock":null,"nextPOFreeStock":null,"nextPODueDate":null,"totalPOFreeStock":null,"basketQuantityThresholds":[{"minimum":0,"maximum":99999.99,"stockMessages":[{"stockMessage":" mehr fällig in (1-2 wochen)","class":"","stockBreakdownTab":1}]}]},"orderButtonText":"In den Warenkorb","displayPrice":null,"displaySalePrice":null,"priceMessage":null}},"Carousel":{"CarouselID":"#product-101654-carsouel","WrapperCSSClass":null,"AspectRatio":1.0,"Heading":"Arona - Sky","Images":[{"ImageID":66986,"SortOrder":0,"AltText":"Arona - Sky Cutting","Overlay":null,"MaxWidth":null,"ApproximateImageSize":5}],"ApproximateImageSize":2,"DisplayThumbnails":false,"DisplayDashes":true,"Interval":null,"PermitLargeImageModal":true},"ProductID":101654,"ProductTypeID":15,"ProductPageID":22259,"ProductCode":"FDG2533/01","Brand":"Designers Guild Essentials","OrderFormID":"#product-101654","OrderFormCarouselID":"#product-101654-slide","OrderFormGroupID":null,"OrderFormGroup":null,"Size":null,"OrderFormName":"Arona - Sky","BasketName":"Arona - Sky","SortOrder":0,"Attributes":null,"Image":{"imageId":66986,"templateImageId":2,"altText":"Arona - Sky Cutting","titleText":"Arona - Sky Cutting","sortOrder":0,"maxWidth":488},"OrderFormProperties":[{"Key":"Colour","Value":"Sky"},{"Key":"Code","Value":"FDG2533/01"}],"AllowSample":false,"AllowLargeSample":false,"AllowOrder":false,"AllowReserve":false,"AllowReserveWithBatchCutting":false,"ClientProductViewModels":"","URLKeywords":"fabric/designers-guild-essentials/arona-sky-fabric","ImageLinkToProductPage":true,"IsLifestyle":false}}]},{"ImageID":67617,"Hotspots":[{"X":81.1361605060634,"x":"calc(81.1362% - 12.5px)","Y":53.6567276684206,"y":"calc(53.6567% - 12.5px)","OverlayPosition":"top-right","Product":{"Solitary":false,"ProductBase":{"x":81.136160506063433,"y":53.656727668420586,"product":{"productId":101654,"sortOrder":0,"productTypeId":15,"templateId":2,"code":"FDG2533/01","brand":"Designers Guild Essentials","gtin13":null,"name":"Arona - Sky","AKA":null,"size":null,"imageId":66986,"imageAltText":"Arona - Sky Cutting","imageTitleText":"Arona - Sky Cutting","rRPMessage":null,"rLRRP":"CHF 176 pro meter","rLTradePrice":null,"displayPrice":null,"displaySalePrice":null,"priceMessage":null,"statusMessage":null,"urlSemantics":"fabric/designers-guild-essentials/arona-sky-fabric","productPageId":22259,"url":"/de-ch/fabric/designers-guild-essentials/arona-sky-fabric/p22259","itemAvailability":"InStock","orderFormGroupId":null,"orderFormName":"Arona - Sky","attributes":null,"orderFormGroup":null,"orderFormProperties":[{"key":"Colour","value":"Sky"},{"key":"Code","value":"FDG2533/01"}],"controls":{"allowOrder":false,"allowReserve":false,"allowReserveWithBatchSample":false,"allowSample":false,"allowLargeSample":false,"allowBackInStockReminder":false,"disableOrder":false,"disableSample":false},"stockMessage":{"productTypeID":15,"quantityMinimum":1.0,"quantityMaximum":0.0,"productTypeQuantityMaximum":null,"quantityIncrement":0.1,"reserveQuantityMaximum":50.0,"unit":"m","allowStockCheck":false,"pieceBreakdownMinimum":1.0,"pieceBreakdownMaximum":50.0,"allowBackInStockReminder":false,"freeStock":70.64,"nextPOFreeStock":0.0,"nextPODueDate":null,"totalPOFreeStock":0.0,"basketQuantityThresholds":[{"minimum":0,"maximum":99999.99}]},"orderButtonText":"In den Warenkorb","reserveButtonText":"Reservieren","reserveWithBatchSampleButtonText":"Mit Chargenprobe aufbewahren","sample":{"productId":101712,"stockMessage":{"productTypeID":null,"quantityMinimum":1.0,"quantityMaximum":99.0,"productTypeQuantityMaximum":null,"quantityIncrement":1.0,"reserveQuantityMaximum":null,"unit":"","allowStockCheck":false,"pieceBreakdownMinimum":null,"pieceBreakdownMaximum":null,"allowBackInStockReminder":false,"freeStock":null,"nextPOFreeStock":null,"nextPODueDate":null,"totalPOFreeStock":null,"basketQuantityThresholds":[{"minimum":0,"maximum":99999.99,"stockMessages":[{"stockMessage":" mehr fällig in (1-2 wochen)","class":"","stockBreakdownTab":1}]}]},"orderButtonText":"In den Warenkorb","displayPrice":null,"displaySalePrice":null,"priceMessage":null},"largeSample":{"productId":102159,"stockMessage":{"productTypeID":null,"quantityMinimum":1.0,"quantityMaximum":99.0,"productTypeQuantityMaximum":null,"quantityIncrement":1.0,"reserveQuantityMaximum":null,"unit":"","allowStockCheck":false,"pieceBreakdownMinimum":null,"pieceBreakdownMaximum":null,"allowBackInStockReminder":false,"freeStock":null,"nextPOFreeStock":null,"nextPODueDate":null,"totalPOFreeStock":null,"basketQuantityThresholds":[{"minimum":0,"maximum":99999.99,"stockMessages":[{"stockMessage":" mehr fällig in (1-2 wochen)","class":"","stockBreakdownTab":1}]}]},"orderButtonText":"In den Warenkorb","displayPrice":null,"displaySalePrice":null,"priceMessage":null}}},"Product":{"productId":101654,"sortOrder":0,"productTypeId":15,"templateId":2,"code":"FDG2533/01","brand":"Designers Guild Essentials","gtin13":null,"name":"Arona - Sky","AKA":null,"size":null,"imageId":66986,"imageAltText":"Arona - Sky Cutting","imageTitleText":"Arona - Sky Cutting","rRPMessage":null,"rLRRP":"CHF 176 pro meter","rLTradePrice":null,"displayPrice":null,"displaySalePrice":null,"priceMessage":null,"statusMessage":null,"urlSemantics":"fabric/designers-guild-essentials/arona-sky-fabric","productPageId":22259,"url":"/de-ch/fabric/designers-guild-essentials/arona-sky-fabric/p22259","itemAvailability":"InStock","orderFormGroupId":null,"orderFormName":"Arona - Sky","attributes":null,"orderFormGroup":null,"orderFormProperties":[{"key":"Colour","value":"Sky"},{"key":"Code","value":"FDG2533/01"}],"controls":{"allowOrder":false,"allowReserve":false,"allowReserveWithBatchSample":false,"allowSample":false,"allowLargeSample":false,"allowBackInStockReminder":false,"disableOrder":false,"disableSample":false},"stockMessage":{"productTypeID":15,"quantityMinimum":1.0,"quantityMaximum":0.0,"productTypeQuantityMaximum":null,"quantityIncrement":0.1,"reserveQuantityMaximum":50.0,"unit":"m","allowStockCheck":false,"pieceBreakdownMinimum":1.0,"pieceBreakdownMaximum":50.0,"allowBackInStockReminder":false,"freeStock":70.64,"nextPOFreeStock":0.0,"nextPODueDate":null,"totalPOFreeStock":0.0,"basketQuantityThresholds":[{"minimum":0,"maximum":99999.99}]},"orderButtonText":"In den Warenkorb","reserveButtonText":"Reservieren","reserveWithBatchSampleButtonText":"Mit Chargenprobe aufbewahren","sample":{"productId":101712,"stockMessage":{"productTypeID":null,"quantityMinimum":1.0,"quantityMaximum":99.0,"productTypeQuantityMaximum":null,"quantityIncrement":1.0,"reserveQuantityMaximum":null,"unit":"","allowStockCheck":false,"pieceBreakdownMinimum":null,"pieceBreakdownMaximum":null,"allowBackInStockReminder":false,"freeStock":null,"nextPOFreeStock":null,"nextPODueDate":null,"totalPOFreeStock":null,"basketQuantityThresholds":[{"minimum":0,"maximum":99999.99,"stockMessages":[{"stockMessage":" mehr fällig in (1-2 wochen)","class":"","stockBreakdownTab":1}]}]},"orderButtonText":"In den Warenkorb","displayPrice":null,"displaySalePrice":null,"priceMessage":null},"largeSample":{"productId":102159,"stockMessage":{"productTypeID":null,"quantityMinimum":1.0,"quantityMaximum":99.0,"productTypeQuantityMaximum":null,"quantityIncrement":1.0,"reserveQuantityMaximum":null,"unit":"","allowStockCheck":false,"pieceBreakdownMinimum":null,"pieceBreakdownMaximum":null,"allowBackInStockReminder":false,"freeStock":null,"nextPOFreeStock":null,"nextPODueDate":null,"totalPOFreeStock":null,"basketQuantityThresholds":[{"minimum":0,"maximum":99999.99,"stockMessages":[{"stockMessage":" mehr fällig in (1-2 wochen)","class":"","stockBreakdownTab":1}]}]},"orderButtonText":"In den Warenkorb","displayPrice":null,"displaySalePrice":null,"priceMessage":null}},"Carousel":{"CarouselID":"#product-101654-carsouel","WrapperCSSClass":null,"AspectRatio":1.0,"Heading":"Arona - Sky","Images":[{"ImageID":66986,"SortOrder":0,"AltText":"Arona - Sky Cutting","Overlay":null,"MaxWidth":null,"ApproximateImageSize":5}],"ApproximateImageSize":2,"DisplayThumbnails":false,"DisplayDashes":true,"Interval":null,"PermitLargeImageModal":true},"ProductID":101654,"ProductTypeID":15,"ProductPageID":22259,"ProductCode":"FDG2533/01","Brand":"Designers Guild Essentials","OrderFormID":"#product-101654","OrderFormCarouselID":"#product-101654-slide","OrderFormGroupID":null,"OrderFormGroup":null,"Size":null,"OrderFormName":"Arona - Sky","BasketName":"Arona - Sky","SortOrder":0,"Attributes":null,"Image":{"imageId":66986,"templateImageId":2,"altText":"Arona - Sky Cutting","titleText":"Arona - Sky Cutting","sortOrder":0,"maxWidth":488},"OrderFormProperties":[{"Key":"Colour","Value":"Sky"},{"Key":"Code","Value":"FDG2533/01"}],"AllowSample":false,"AllowLargeSample":false,"AllowOrder":false,"AllowReserve":false,"AllowReserveWithBatchCutting":false,"ClientProductViewModels":"","URLKeywords":"fabric/designers-guild-essentials/arona-sky-fabric","ImageLinkToProductPage":true,"IsLifestyle":false}}]},{"ImageID":67622,"Hotspots":[{"X":24.3749594444086,"x":"calc(24.3750% - 12.5px)","Y":53.9784460069391,"y":"calc(53.9784% - 12.5px)","OverlayPosition":"top-left","Product":{"Solitary":false,"ProductBase":{"x":24.374959444408571,"y":53.9784460069391,"product":{"productId":102283,"sortOrder":0,"productTypeId":15,"templateId":2,"code":"FDG2533/02","brand":"Designers Guild Essentials","gtin13":null,"name":"Arona - Cerulean","AKA":null,"size":null,"imageId":66977,"imageAltText":"Arona - Cerulean Cutting","imageTitleText":"Arona - Cerulean Cutting","rRPMessage":null,"rLRRP":"CHF 176 pro meter","rLTradePrice":null,"displayPrice":null,"displaySalePrice":null,"priceMessage":null,"statusMessage":null,"urlSemantics":"fabric/designers-guild-essentials/arona-cerulean-fabric","productPageId":22260,"url":"/de-ch/fabric/designers-guild-essentials/arona-cerulean-fabric/p22260","itemAvailability":"InStock","orderFormGroupId":null,"orderFormName":"Arona - Cerulean","attributes":null,"orderFormGroup":null,"orderFormProperties":[{"key":"Colour","value":"Cerulean"},{"key":"Code","value":"FDG2533/02"}],"controls":{"allowOrder":false,"allowReserve":false,"allowReserveWithBatchSample":false,"allowSample":false,"allowLargeSample":false,"allowBackInStockReminder":false,"disableOrder":false,"disableSample":false},"stockMessage":{"productTypeID":15,"quantityMinimum":1.0,"quantityMaximum":0.0,"productTypeQuantityMaximum":null,"quantityIncrement":0.1,"reserveQuantityMaximum":24.97,"unit":"m","allowStockCheck":false,"pieceBreakdownMinimum":1.0,"pieceBreakdownMaximum":50.0,"allowBackInStockReminder":false,"freeStock":24.97,"nextPOFreeStock":0.0,"nextPODueDate":null,"totalPOFreeStock":0.0,"basketQuantityThresholds":[{"minimum":0,"maximum":99999.99}]},"orderButtonText":"In den Warenkorb","reserveButtonText":"Reservieren","reserveWithBatchSampleButtonText":"Mit Chargenprobe aufbewahren","sample":{"productId":101656,"stockMessage":{"productTypeID":null,"quantityMinimum":1.0,"quantityMaximum":99.0,"productTypeQuantityMaximum":null,"quantityIncrement":1.0,"reserveQuantityMaximum":null,"unit":"","allowStockCheck":false,"pieceBreakdownMinimum":null,"pieceBreakdownMaximum":null,"allowBackInStockReminder":false,"freeStock":null,"nextPOFreeStock":null,"nextPODueDate":null,"totalPOFreeStock":null,"basketQuantityThresholds":[{"minimum":0,"maximum":99999.99,"stockMessages":[{"stockMessage":" mehr fällig in (1-2 wochen)","class":"","stockBreakdownTab":1}]}]},"orderButtonText":"In den Warenkorb","displayPrice":null,"displaySalePrice":null,"priceMessage":null},"largeSample":{"productId":102415,"stockMessage":{"productTypeID":null,"quantityMinimum":1.0,"quantityMaximum":99.0,"productTypeQuantityMaximum":null,"quantityIncrement":1.0,"reserveQuantityMaximum":null,"unit":"","allowStockCheck":false,"pieceBreakdownMinimum":null,"pieceBreakdownMaximum":null,"allowBackInStockReminder":false,"freeStock":null,"nextPOFreeStock":null,"nextPODueDate":null,"totalPOFreeStock":null,"basketQuantityThresholds":[{"minimum":0,"maximum":99999.99,"stockMessages":[{"stockMessage":" mehr fällig in (1-2 wochen)","class":"","stockBreakdownTab":1}]}]},"orderButtonText":"In den Warenkorb","displayPrice":null,"displaySalePrice":null,"priceMessage":null}}},"Product":{"productId":102283,"sortOrder":0,"productTypeId":15,"templateId":2,"code":"FDG2533/02","brand":"Designers Guild Essentials","gtin13":null,"name":"Arona - Cerulean","AKA":null,"size":null,"imageId":66977,"imageAltText":"Arona - Cerulean Cutting","imageTitleText":"Arona - Cerulean Cutting","rRPMessage":null,"rLRRP":"CHF 176 pro meter","rLTradePrice":null,"displayPrice":null,"displaySalePrice":null,"priceMessage":null,"statusMessage":null,"urlSemantics":"fabric/designers-guild-essentials/arona-cerulean-fabric","productPageId":22260,"url":"/de-ch/fabric/designers-guild-essentials/arona-cerulean-fabric/p22260","itemAvailability":"InStock","orderFormGroupId":null,"orderFormName":"Arona - Cerulean","attributes":null,"orderFormGroup":null,"orderFormProperties":[{"key":"Colour","value":"Cerulean"},{"key":"Code","value":"FDG2533/02"}],"controls":{"allowOrder":false,"allowReserve":false,"allowReserveWithBatchSample":false,"allowSample":false,"allowLargeSample":false,"allowBackInStockReminder":false,"disableOrder":false,"disableSample":false},"stockMessage":{"productTypeID":15,"quantityMinimum":1.0,"quantityMaximum":0.0,"productTypeQuantityMaximum":null,"quantityIncrement":0.1,"reserveQuantityMaximum":24.97,"unit":"m","allowStockCheck":false,"pieceBreakdownMinimum":1.0,"pieceBreakdownMaximum":50.0,"allowBackInStockReminder":false,"freeStock":24.97,"nextPOFreeStock":0.0,"nextPODueDate":null,"totalPOFreeStock":0.0,"basketQuantityThresholds":[{"minimum":0,"maximum":99999.99}]},"orderButtonText":"In den Warenkorb","reserveButtonText":"Reservieren","reserveWithBatchSampleButtonText":"Mit Chargenprobe aufbewahren","sample":{"productId":101656,"stockMessage":{"productTypeID":null,"quantityMinimum":1.0,"quantityMaximum":99.0,"productTypeQuantityMaximum":null,"quantityIncrement":1.0,"reserveQuantityMaximum":null,"unit":"","allowStockCheck":false,"pieceBreakdownMinimum":null,"pieceBreakdownMaximum":null,"allowBackInStockReminder":false,"freeStock":null,"nextPOFreeStock":null,"nextPODueDate":null,"totalPOFreeStock":null,"basketQuantityThresholds":[{"minimum":0,"maximum":99999.99,"stockMessages":[{"stockMessage":" mehr fällig in (1-2 wochen)","class":"","stockBreakdownTab":1}]}]},"orderButtonText":"In den Warenkorb","displayPrice":null,"displaySalePrice":null,"priceMessage":null},"largeSample":{"productId":102415,"stockMessage":{"productTypeID":null,"quantityMinimum":1.0,"quantityMaximum":99.0,"productTypeQuantityMaximum":null,"quantityIncrement":1.0,"reserveQuantityMaximum":null,"unit":"","allowStockCheck":false,"pieceBreakdownMinimum":null,"pieceBreakdownMaximum":null,"allowBackInStockReminder":false,"freeStock":null,"nextPOFreeStock":null,"nextPODueDate":null,"totalPOFreeStock":null,"basketQuantityThresholds":[{"minimum":0,"maximum":99999.99,"stockMessages":[{"stockMessage":" mehr fällig in (1-2 wochen)","class":"","stockBreakdownTab":1}]}]},"orderButtonText":"In den Warenkorb","displayPrice":null,"displaySalePrice":null,"priceMessage":null}},"Carousel":{"CarouselID":"#product-102283-carsouel","WrapperCSSClass":null,"AspectRatio":1.0,"Heading":"Arona - Cerulean","Images":[{"ImageID":66977,"SortOrder":0,"AltText":"Arona - Cerulean Cutting","Overlay":null,"MaxWidth":null,"ApproximateImageSize":5}],"ApproximateImageSize":2,"DisplayThumbnails":false,"DisplayDashes":true,"Interval":null,"PermitLargeImageModal":true},"ProductID":102283,"ProductTypeID":15,"ProductPageID":22260,"ProductCode":"FDG2533/02","Brand":"Designers Guild Essentials","OrderFormID":"#product-102283","OrderFormCarouselID":"#product-102283-slide","OrderFormGroupID":null,"OrderFormGroup":null,"Size":null,"OrderFormName":"Arona - Cerulean","BasketName":"Arona - Cerulean","SortOrder":0,"Attributes":null,"Image":{"imageId":66977,"templateImageId":2,"altText":"Arona - Cerulean Cutting","titleText":"Arona - Cerulean Cutting","sortOrder":0,"maxWidth":488},"OrderFormProperties":[{"Key":"Colour","Value":"Cerulean"},{"Key":"Code","Value":"FDG2533/02"}],"AllowSample":false,"AllowLargeSample":false,"AllowOrder":false,"AllowReserve":false,"AllowReserveWithBatchCutting":false,"ClientProductViewModels":"","URLKeywords":"fabric/designers-guild-essentials/arona-cerulean-fabric","ImageLinkToProductPage":true,"IsLifestyle":false}},{"X":24.3749594444086,"x":"calc(24.3750% - 12.5px)","Y":69.5511026856985,"y":"calc(69.5511% - 12.5px)","OverlayPosition":"top-left","Product":{"Solitary":false,"ProductBase":{"x":24.374959444408571,"y":69.551102685698467,"product":{"productId":101726,"sortOrder":0,"productTypeId":15,"templateId":2,"code":"FDG2533/04","brand":"Designers Guild Essentials","gtin13":null,"name":"Arona - Indigo","AKA":null,"size":null,"imageId":67010,"imageAltText":"Arona - Indigo Cutting","imageTitleText":"Arona - Indigo Cutting","rRPMessage":null,"rLRRP":"CHF 176 pro meter","rLTradePrice":null,"displayPrice":null,"displaySalePrice":null,"priceMessage":null,"statusMessage":null,"urlSemantics":"fabric/designers-guild-essentials/arona-indigo-fabric","productPageId":22262,"url":"/de-ch/fabric/designers-guild-essentials/arona-indigo-fabric/p22262","itemAvailability":"InStock","orderFormGroupId":null,"orderFormName":"Arona - Indigo","attributes":null,"orderFormGroup":null,"orderFormProperties":[{"key":"Colour","value":"Indigo"},{"key":"Code","value":"FDG2533/04"}],"controls":{"allowOrder":false,"allowReserve":false,"allowReserveWithBatchSample":false,"allowSample":false,"allowLargeSample":false,"allowBackInStockReminder":false,"disableOrder":false,"disableSample":false},"stockMessage":{"productTypeID":15,"quantityMinimum":1.0,"quantityMaximum":0.0,"productTypeQuantityMaximum":null,"quantityIncrement":0.1,"reserveQuantityMaximum":50.0,"unit":"m","allowStockCheck":false,"pieceBreakdownMinimum":1.0,"pieceBreakdownMaximum":50.0,"allowBackInStockReminder":false,"freeStock":67.42,"nextPOFreeStock":0.0,"nextPODueDate":null,"totalPOFreeStock":0.0,"basketQuantityThresholds":[{"minimum":0,"maximum":99999.99}]},"orderButtonText":"In den Warenkorb","reserveButtonText":"Reservieren","reserveWithBatchSampleButtonText":"Mit Chargenprobe aufbewahren","sample":{"productId":102044,"stockMessage":{"productTypeID":null,"quantityMinimum":1.0,"quantityMaximum":99.0,"productTypeQuantityMaximum":null,"quantityIncrement":1.0,"reserveQuantityMaximum":null,"unit":"","allowStockCheck":false,"pieceBreakdownMinimum":null,"pieceBreakdownMaximum":null,"allowBackInStockReminder":false,"freeStock":null,"nextPOFreeStock":null,"nextPODueDate":null,"totalPOFreeStock":null,"basketQuantityThresholds":[{"minimum":0,"maximum":99999.99,"stockMessages":[{"stockMessage":" mehr fällig in (1-2 wochen)","class":"","stockBreakdownTab":1}]}]},"orderButtonText":"In den Warenkorb","displayPrice":null,"displaySalePrice":null,"priceMessage":null},"largeSample":{"productId":101976,"stockMessage":{"productTypeID":null,"quantityMinimum":1.0,"quantityMaximum":99.0,"productTypeQuantityMaximum":null,"quantityIncrement":1.0,"reserveQuantityMaximum":null,"unit":"","allowStockCheck":false,"pieceBreakdownMinimum":null,"pieceBreakdownMaximum":null,"allowBackInStockReminder":false,"freeStock":null,"nextPOFreeStock":null,"nextPODueDate":null,"totalPOFreeStock":null,"basketQuantityThresholds":[{"minimum":0,"maximum":99999.99,"stockMessages":[{"stockMessage":" mehr fällig in (1-2 wochen)","class":"","stockBreakdownTab":1}]}]},"orderButtonText":"In den Warenkorb","displayPrice":null,"displaySalePrice":null,"priceMessage":null}}},"Product":{"productId":101726,"sortOrder":0,"productTypeId":15,"templateId":2,"code":"FDG2533/04","brand":"Designers Guild Essentials","gtin13":null,"name":"Arona - Indigo","AKA":null,"size":null,"imageId":67010,"imageAltText":"Arona - Indigo Cutting","imageTitleText":"Arona - Indigo Cutting","rRPMessage":null,"rLRRP":"CHF 176 pro meter","rLTradePrice":null,"displayPrice":null,"displaySalePrice":null,"priceMessage":null,"statusMessage":null,"urlSemantics":"fabric/designers-guild-essentials/arona-indigo-fabric","productPageId":22262,"url":"/de-ch/fabric/designers-guild-essentials/arona-indigo-fabric/p22262","itemAvailability":"InStock","orderFormGroupId":null,"orderFormName":"Arona - Indigo","attributes":null,"orderFormGroup":null,"orderFormProperties":[{"key":"Colour","value":"Indigo"},{"key":"Code","value":"FDG2533/04"}],"controls":{"allowOrder":false,"allowReserve":false,"allowReserveWithBatchSample":false,"allowSample":false,"allowLargeSample":false,"allowBackInStockReminder":false,"disableOrder":false,"disableSample":false},"stockMessage":{"productTypeID":15,"quantityMinimum":1.0,"quantityMaximum":0.0,"productTypeQuantityMaximum":null,"quantityIncrement":0.1,"reserveQuantityMaximum":50.0,"unit":"m","allowStockCheck":false,"pieceBreakdownMinimum":1.0,"pieceBreakdownMaximum":50.0,"allowBackInStockReminder":false,"freeStock":67.42,"nextPOFreeStock":0.0,"nextPODueDate":null,"totalPOFreeStock":0.0,"basketQuantityThresholds":[{"minimum":0,"maximum":99999.99}]},"orderButtonText":"In den Warenkorb","reserveButtonText":"Reservieren","reserveWithBatchSampleButtonText":"Mit Chargenprobe aufbewahren","sample":{"productId":102044,"stockMessage":{"productTypeID":null,"quantityMinimum":1.0,"quantityMaximum":99.0,"productTypeQuantityMaximum":null,"quantityIncrement":1.0,"reserveQuantityMaximum":null,"unit":"","allowStockCheck":false,"pieceBreakdownMinimum":null,"pieceBreakdownMaximum":null,"allowBackInStockReminder":false,"freeStock":null,"nextPOFreeStock":null,"nextPODueDate":null,"totalPOFreeStock":null,"basketQuantityThresholds":[{"minimum":0,"maximum":99999.99,"stockMessages":[{"stockMessage":" mehr fällig in (1-2 wochen)","class":"","stockBreakdownTab":1}]}]},"orderButtonText":"In den Warenkorb","displayPrice":null,"displaySalePrice":null,"priceMessage":null},"largeSample":{"productId":101976,"stockMessage":{"productTypeID":null,"quantityMinimum":1.0,"quantityMaximum":99.0,"productTypeQuantityMaximum":null,"quantityIncrement":1.0,"reserveQuantityMaximum":null,"unit":"","allowStockCheck":false,"pieceBreakdownMinimum":null,"pieceBreakdownMaximum":null,"allowBackInStockReminder":false,"freeStock":null,"nextPOFreeStock":null,"nextPODueDate":null,"totalPOFreeStock":null,"basketQuantityThresholds":[{"minimum":0,"maximum":99999.99,"stockMessages":[{"stockMessage":" mehr fällig in (1-2 wochen)","class":"","stockBreakdownTab":1}]}]},"orderButtonText":"In den Warenkorb","displayPrice":null,"displaySalePrice":null,"priceMessage":null}},"Carousel":{"CarouselID":"#product-101726-carsouel","WrapperCSSClass":null,"AspectRatio":1.0,"Heading":"Arona - Indigo","Images":[{"ImageID":67010,"SortOrder":0,"AltText":"Arona - Indigo Cutting","Overlay":null,"MaxWidth":null,"ApproximateImageSize":5}],"ApproximateImageSize":2,"DisplayThumbnails":false,"DisplayDashes":true,"Interval":null,"PermitLargeImageModal":true},"ProductID":101726,"ProductTypeID":15,"ProductPageID":22262,"ProductCode":"FDG2533/04","Brand":"Designers Guild Essentials","OrderFormID":"#product-101726","OrderFormCarouselID":"#product-101726-slide","OrderFormGroupID":null,"OrderFormGroup":null,"Size":null,"OrderFormName":"Arona - Indigo","BasketName":"Arona - Indigo","SortOrder":0,"Attributes":null,"Image":{"imageId":67010,"templateImageId":2,"altText":"Arona - Indigo Cutting","titleText":"Arona - Indigo Cutting","sortOrder":0,"maxWidth":488},"OrderFormProperties":[{"Key":"Colour","Value":"Indigo"},{"Key":"Code","Value":"FDG2533/04"}],"AllowSample":false,"AllowLargeSample":false,"AllowOrder":false,"AllowReserve":false,"AllowReserveWithBatchCutting":false,"ClientProductViewModels":"","URLKeywords":"fabric/designers-guild-essentials/arona-indigo-fabric","ImageLinkToProductPage":true,"IsLifestyle":false}},{"X":30.9976372837035,"x":"calc(30.9976% - 12.5px)","Y":27.7745873187528,"y":"calc(27.7746% - 12.5px)","OverlayPosition":"top-left","Product":{"Solitary":false,"ProductBase":{"x":30.997637283703511,"y":27.774587318752751,"product":{"productId":102479,"sortOrder":0,"productTypeId":15,"templateId":2,"code":"FDG2533/08","brand":"Designers Guild Essentials","gtin13":null,"name":"Arona - Turquoise","AKA":null,"size":null,"imageId":66999,"imageAltText":"Arona - Turquoise Cutting","imageTitleText":"Arona - Turquoise Cutting","rRPMessage":null,"rLRRP":"CHF 176 pro meter","rLTradePrice":null,"displayPrice":null,"displaySalePrice":null,"priceMessage":null,"statusMessage":null,"urlSemantics":"fabric/designers-guild-essentials/arona-turquoise-fabric","productPageId":22266,"url":"/de-ch/fabric/designers-guild-essentials/arona-turquoise-fabric/p22266","itemAvailability":"InStock","orderFormGroupId":null,"orderFormName":"Arona - Turquoise","attributes":null,"orderFormGroup":null,"orderFormProperties":[{"key":"Colour","value":"Turquoise"},{"key":"Code","value":"FDG2533/08"}],"controls":{"allowOrder":false,"allowReserve":false,"allowReserveWithBatchSample":false,"allowSample":false,"allowLargeSample":false,"allowBackInStockReminder":false,"disableOrder":false,"disableSample":false},"stockMessage":{"productTypeID":15,"quantityMinimum":1.0,"quantityMaximum":0.0,"productTypeQuantityMaximum":null,"quantityIncrement":0.1,"reserveQuantityMaximum":11.69,"unit":"m","allowStockCheck":false,"pieceBreakdownMinimum":1.0,"pieceBreakdownMaximum":50.0,"allowBackInStockReminder":false,"freeStock":11.69,"nextPOFreeStock":0.0,"nextPODueDate":null,"totalPOFreeStock":0.0,"basketQuantityThresholds":[{"minimum":0,"maximum":99999.99}]},"orderButtonText":"In den Warenkorb","reserveButtonText":"Reservieren","reserveWithBatchSampleButtonText":"Mit Chargenprobe aufbewahren","sample":{"productId":102021,"stockMessage":{"productTypeID":null,"quantityMinimum":1.0,"quantityMaximum":99.0,"productTypeQuantityMaximum":null,"quantityIncrement":1.0,"reserveQuantityMaximum":null,"unit":"","allowStockCheck":false,"pieceBreakdownMinimum":null,"pieceBreakdownMaximum":null,"allowBackInStockReminder":false,"freeStock":null,"nextPOFreeStock":null,"nextPODueDate":null,"totalPOFreeStock":null,"basketQuantityThresholds":[{"minimum":0,"maximum":99999.99,"stockMessages":[{"stockMessage":" mehr fällig in (1-2 wochen)","class":"","stockBreakdownTab":1}]}]},"orderButtonText":"In den Warenkorb","displayPrice":null,"displaySalePrice":null,"priceMessage":null},"largeSample":{"productId":101715,"stockMessage":{"productTypeID":null,"quantityMinimum":1.0,"quantityMaximum":99.0,"productTypeQuantityMaximum":null,"quantityIncrement":1.0,"reserveQuantityMaximum":null,"unit":"","allowStockCheck":false,"pieceBreakdownMinimum":null,"pieceBreakdownMaximum":null,"allowBackInStockReminder":false,"freeStock":null,"nextPOFreeStock":null,"nextPODueDate":null,"totalPOFreeStock":null,"basketQuantityThresholds":[{"minimum":0,"maximum":99999.99,"stockMessages":[{"stockMessage":" mehr fällig in (1-2 wochen)","class":"","stockBreakdownTab":1}]}]},"orderButtonText":"In den Warenkorb","displayPrice":null,"displaySalePrice":null,"priceMessage":null}}},"Product":{"productId":102479,"sortOrder":0,"productTypeId":15,"templateId":2,"code":"FDG2533/08","brand":"Designers Guild Essentials","gtin13":null,"name":"Arona - Turquoise","AKA":null,"size":null,"imageId":66999,"imageAltText":"Arona - Turquoise Cutting","imageTitleText":"Arona - Turquoise Cutting","rRPMessage":null,"rLRRP":"CHF 176 pro meter","rLTradePrice":null,"displayPrice":null,"displaySalePrice":null,"priceMessage":null,"statusMessage":null,"urlSemantics":"fabric/designers-guild-essentials/arona-turquoise-fabric","productPageId":22266,"url":"/de-ch/fabric/designers-guild-essentials/arona-turquoise-fabric/p22266","itemAvailability":"InStock","orderFormGroupId":null,"orderFormName":"Arona - Turquoise","attributes":null,"orderFormGroup":null,"orderFormProperties":[{"key":"Colour","value":"Turquoise"},{"key":"Code","value":"FDG2533/08"}],"controls":{"allowOrder":false,"allowReserve":false,"allowReserveWithBatchSample":false,"allowSample":false,"allowLargeSample":false,"allowBackInStockReminder":false,"disableOrder":false,"disableSample":false},"stockMessage":{"productTypeID":15,"quantityMinimum":1.0,"quantityMaximum":0.0,"productTypeQuantityMaximum":null,"quantityIncrement":0.1,"reserveQuantityMaximum":11.69,"unit":"m","allowStockCheck":false,"pieceBreakdownMinimum":1.0,"pieceBreakdownMaximum":50.0,"allowBackInStockReminder":false,"freeStock":11.69,"nextPOFreeStock":0.0,"nextPODueDate":null,"totalPOFreeStock":0.0,"basketQuantityThresholds":[{"minimum":0,"maximum":99999.99}]},"orderButtonText":"In den Warenkorb","reserveButtonText":"Reservieren","reserveWithBatchSampleButtonText":"Mit Chargenprobe aufbewahren","sample":{"productId":102021,"stockMessage":{"productTypeID":null,"quantityMinimum":1.0,"quantityMaximum":99.0,"productTypeQuantityMaximum":null,"quantityIncrement":1.0,"reserveQuantityMaximum":null,"unit":"","allowStockCheck":false,"pieceBreakdownMinimum":null,"pieceBreakdownMaximum":null,"allowBackInStockReminder":false,"freeStock":null,"nextPOFreeStock":null,"nextPODueDate":null,"totalPOFreeStock":null,"basketQuantityThresholds":[{"minimum":0,"maximum":99999.99,"stockMessages":[{"stockMessage":" mehr fällig in (1-2 wochen)","class":"","stockBreakdownTab":1}]}]},"orderButtonText":"In den Warenkorb","displayPrice":null,"displaySalePrice":null,"priceMessage":null},"largeSample":{"productId":101715,"stockMessage":{"productTypeID":null,"quantityMinimum":1.0,"quantityMaximum":99.0,"productTypeQuantityMaximum":null,"quantityIncrement":1.0,"reserveQuantityMaximum":null,"unit":"","allowStockCheck":false,"pieceBreakdownMinimum":null,"pieceBreakdownMaximum":null,"allowBackInStockReminder":false,"freeStock":null,"nextPOFreeStock":null,"nextPODueDate":null,"totalPOFreeStock":null,"basketQuantityThresholds":[{"minimum":0,"maximum":99999.99,"stockMessages":[{"stockMessage":" mehr fällig in (1-2 wochen)","class":"","stockBreakdownTab":1}]}]},"orderButtonText":"In den Warenkorb","displayPrice":null,"displaySalePrice":null,"priceMessage":null}},"Carousel":{"CarouselID":"#product-102479-carsouel","WrapperCSSClass":null,"AspectRatio":1.0,"Heading":"Arona - Turquoise","Images":[{"ImageID":66999,"SortOrder":0,"AltText":"Arona - Turquoise Cutting","Overlay":null,"MaxWidth":null,"ApproximateImageSize":5}],"ApproximateImageSize":2,"DisplayThumbnails":false,"DisplayDashes":true,"Interval":null,"PermitLargeImageModal":true},"ProductID":102479,"ProductTypeID":15,"ProductPageID":22266,"ProductCode":"FDG2533/08","Brand":"Designers Guild Essentials","OrderFormID":"#product-102479","OrderFormCarouselID":"#product-102479-slide","OrderFormGroupID":null,"OrderFormGroup":null,"Size":null,"OrderFormName":"Arona - Turquoise","BasketName":"Arona - Turquoise","SortOrder":0,"Attributes":null,"Image":{"imageId":66999,"templateImageId":2,"altText":"Arona - Turquoise Cutting","titleText":"Arona - Turquoise Cutting","sortOrder":0,"maxWidth":488},"OrderFormProperties":[{"Key":"Colour","Value":"Turquoise"},{"Key":"Code","Value":"FDG2533/08"}],"AllowSample":false,"AllowLargeSample":false,"AllowOrder":false,"AllowReserve":false,"AllowReserveWithBatchCutting":false,"ClientProductViewModels":"","URLKeywords":"fabric/designers-guild-essentials/arona-turquoise-fabric","ImageLinkToProductPage":true,"IsLifestyle":false}},{"X":39.9719185821281,"x":"calc(39.9719% - 12.5px)","Y":4.33794766171905,"y":"calc(4.3379% - 12.5px)","OverlayPosition":"top-left","Product":{"Solitary":false,"ProductBase":{"x":39.9719185821281,"y":4.3379476617190464,"product":{"productId":101918,"sortOrder":0,"productTypeId":15,"templateId":2,"code":"FDG2533/07","brand":"Designers Guild Essentials","gtin13":null,"name":"Arona - Teal","AKA":null,"size":null,"imageId":67008,"imageAltText":"Arona - Teal Cutting","imageTitleText":"Arona - Teal Cutting","rRPMessage":null,"rLRRP":"CHF 176 pro meter","rLTradePrice":null,"displayPrice":null,"displaySalePrice":null,"priceMessage":null,"statusMessage":null,"urlSemantics":"fabric/designers-guild-essentials/arona-teal-fabric","productPageId":22265,"url":"/de-ch/fabric/designers-guild-essentials/arona-teal-fabric/p22265","itemAvailability":"InStock","orderFormGroupId":null,"orderFormName":"Arona - Teal","attributes":null,"orderFormGroup":null,"orderFormProperties":[{"key":"Colour","value":"Teal"},{"key":"Code","value":"FDG2533/07"}],"controls":{"allowOrder":false,"allowReserve":false,"allowReserveWithBatchSample":false,"allowSample":false,"allowLargeSample":false,"allowBackInStockReminder":false,"disableOrder":false,"disableSample":false},"stockMessage":{"productTypeID":15,"quantityMinimum":1.0,"quantityMaximum":0.0,"productTypeQuantityMaximum":null,"quantityIncrement":0.1,"reserveQuantityMaximum":11.4,"unit":"m","allowStockCheck":false,"pieceBreakdownMinimum":1.0,"pieceBreakdownMaximum":50.0,"allowBackInStockReminder":false,"freeStock":11.4,"nextPOFreeStock":50.0,"nextPODueDate":"2023-03-07","totalPOFreeStock":50.0,"basketQuantityThresholds":[{"minimum":0,"maximum":99999.99}]},"orderButtonText":"In den Warenkorb","reserveButtonText":"Reservieren","reserveWithBatchSampleButtonText":"Mit Chargenprobe aufbewahren","sample":{"productId":102226,"stockMessage":{"productTypeID":null,"quantityMinimum":1.0,"quantityMaximum":99.0,"productTypeQuantityMaximum":null,"quantityIncrement":1.0,"reserveQuantityMaximum":null,"unit":"","allowStockCheck":false,"pieceBreakdownMinimum":null,"pieceBreakdownMaximum":null,"allowBackInStockReminder":false,"freeStock":null,"nextPOFreeStock":null,"nextPODueDate":null,"totalPOFreeStock":null,"basketQuantityThresholds":[{"minimum":0,"maximum":99999.99,"stockMessages":[{"stockMessage":" mehr fällig in (1-2 wochen)","class":"","stockBreakdownTab":1}]}]},"orderButtonText":"In den Warenkorb","displayPrice":null,"displaySalePrice":null,"priceMessage":null},"largeSample":{"productId":101915,"stockMessage":{"productTypeID":null,"quantityMinimum":1.0,"quantityMaximum":99.0,"productTypeQuantityMaximum":null,"quantityIncrement":1.0,"reserveQuantityMaximum":null,"unit":"","allowStockCheck":false,"pieceBreakdownMinimum":null,"pieceBreakdownMaximum":null,"allowBackInStockReminder":false,"freeStock":null,"nextPOFreeStock":null,"nextPODueDate":null,"totalPOFreeStock":null,"basketQuantityThresholds":[{"minimum":0,"maximum":99999.99,"stockMessages":[{"stockMessage":" mehr fällig in (1-2 wochen)","class":"","stockBreakdownTab":1}]}]},"orderButtonText":"In den Warenkorb","displayPrice":null,"displaySalePrice":null,"priceMessage":null}}},"Product":{"productId":101918,"sortOrder":0,"productTypeId":15,"templateId":2,"code":"FDG2533/07","brand":"Designers Guild Essentials","gtin13":null,"name":"Arona - Teal","AKA":null,"size":null,"imageId":67008,"imageAltText":"Arona - Teal Cutting","imageTitleText":"Arona - Teal Cutting","rRPMessage":null,"rLRRP":"CHF 176 pro meter","rLTradePrice":null,"displayPrice":null,"displaySalePrice":null,"priceMessage":null,"statusMessage":null,"urlSemantics":"fabric/designers-guild-essentials/arona-teal-fabric","productPageId":22265,"url":"/de-ch/fabric/designers-guild-essentials/arona-teal-fabric/p22265","itemAvailability":"InStock","orderFormGroupId":null,"orderFormName":"Arona - Teal","attributes":null,"orderFormGroup":null,"orderFormProperties":[{"key":"Colour","value":"Teal"},{"key":"Code","value":"FDG2533/07"}],"controls":{"allowOrder":false,"allowReserve":false,"allowReserveWithBatchSample":false,"allowSample":false,"allowLargeSample":false,"allowBackInStockReminder":false,"disableOrder":false,"disableSample":false},"stockMessage":{"productTypeID":15,"quantityMinimum":1.0,"quantityMaximum":0.0,"productTypeQuantityMaximum":null,"quantityIncrement":0.1,"reserveQuantityMaximum":11.4,"unit":"m","allowStockCheck":false,"pieceBreakdownMinimum":1.0,"pieceBreakdownMaximum":50.0,"allowBackInStockReminder":false,"freeStock":11.4,"nextPOFreeStock":50.0,"nextPODueDate":"2023-03-07","totalPOFreeStock":50.0,"basketQuantityThresholds":[{"minimum":0,"maximum":99999.99}]},"orderButtonText":"In den Warenkorb","reserveButtonText":"Reservieren","reserveWithBatchSampleButtonText":"Mit Chargenprobe aufbewahren","sample":{"productId":102226,"stockMessage":{"productTypeID":null,"quantityMinimum":1.0,"quantityMaximum":99.0,"productTypeQuantityMaximum":null,"quantityIncrement":1.0,"reserveQuantityMaximum":null,"unit":"","allowStockCheck":false,"pieceBreakdownMinimum":null,"pieceBreakdownMaximum":null,"allowBackInStockReminder":false,"freeStock":null,"nextPOFreeStock":null,"nextPODueDate":null,"totalPOFreeStock":null,"basketQuantityThresholds":[{"minimum":0,"maximum":99999.99,"stockMessages":[{"stockMessage":" mehr fällig in (1-2 wochen)","class":"","stockBreakdownTab":1}]}]},"orderButtonText":"In den Warenkorb","displayPrice":null,"displaySalePrice":null,"priceMessage":null},"largeSample":{"productId":101915,"stockMessage":{"productTypeID":null,"quantityMinimum":1.0,"quantityMaximum":99.0,"productTypeQuantityMaximum":null,"quantityIncrement":1.0,"reserveQuantityMaximum":null,"unit":"","allowStockCheck":false,"pieceBreakdownMinimum":null,"pieceBreakdownMaximum":null,"allowBackInStockReminder":false,"freeStock":null,"nextPOFreeStock":null,"nextPODueDate":null,"totalPOFreeStock":null,"basketQuantityThresholds":[{"minimum":0,"maximum":99999.99,"stockMessages":[{"stockMessage":" mehr fällig in (1-2 wochen)","class":"","stockBreakdownTab":1}]}]},"orderButtonText":"In den Warenkorb","displayPrice":null,"displaySalePrice":null,"priceMessage":null}},"Carousel":{"CarouselID":"#product-101918-carsouel","WrapperCSSClass":null,"AspectRatio":1.0,"Heading":"Arona - Teal","Images":[{"ImageID":67008,"SortOrder":0,"AltText":"Arona - Teal Cutting","Overlay":null,"MaxWidth":null,"ApproximateImageSize":5}],"ApproximateImageSize":2,"DisplayThumbnails":false,"DisplayDashes":true,"Interval":null,"PermitLargeImageModal":true},"ProductID":101918,"ProductTypeID":15,"ProductPageID":22265,"ProductCode":"FDG2533/07","Brand":"Designers Guild Essentials","OrderFormID":"#product-101918","OrderFormCarouselID":"#product-101918-slide","OrderFormGroupID":null,"OrderFormGroup":null,"Size":null,"OrderFormName":"Arona - Teal","BasketName":"Arona - Teal","SortOrder":0,"Attributes":null,"Image":{"imageId":67008,"templateImageId":2,"altText":"Arona - Teal Cutting","titleText":"Arona - Teal Cutting","sortOrder":0,"maxWidth":488},"OrderFormProperties":[{"Key":"Colour","Value":"Teal"},{"Key":"Code","Value":"FDG2533/07"}],"AllowSample":false,"AllowLargeSample":false,"AllowOrder":false,"AllowReserve":false,"AllowReserveWithBatchCutting":false,"ClientProductViewModels":"","URLKeywords":"fabric/designers-guild-essentials/arona-teal-fabric","ImageLinkToProductPage":true,"IsLifestyle":false}},{"X":60.9554530120093,"x":"calc(60.9555% - 12.5px)","Y":73.405440882382,"y":"calc(73.4054% - 12.5px)","OverlayPosition":"top-right","Product":{"Solitary":false,"ProductBase":{"x":60.9554530120093,"y":73.405440882381981,"product":{"productId":102453,"sortOrder":0,"productTypeId":15,"templateId":2,"code":"FDG2533/03","brand":"Designers Guild Essentials","gtin13":null,"name":"Arona - Marine","AKA":null,"size":null,"imageId":66984,"imageAltText":"Arona - Marine Cutting","imageTitleText":"Arona - Marine Cutting","rRPMessage":null,"rLRRP":"CHF 176 pro meter","rLTradePrice":null,"displayPrice":null,"displaySalePrice":null,"priceMessage":null,"statusMessage":null,"urlSemantics":"fabric/designers-guild-essentials/arona-marine-fabric","productPageId":22261,"url":"/de-ch/fabric/designers-guild-essentials/arona-marine-fabric/p22261","itemAvailability":"InStock","orderFormGroupId":null,"orderFormName":"Arona - Marine","attributes":null,"orderFormGroup":null,"orderFormProperties":[{"key":"Colour","value":"Marine"},{"key":"Code","value":"FDG2533/03"}],"controls":{"allowOrder":false,"allowReserve":false,"allowReserveWithBatchSample":false,"allowSample":false,"allowLargeSample":false,"allowBackInStockReminder":false,"disableOrder":false,"disableSample":false},"stockMessage":{"productTypeID":15,"quantityMinimum":1.0,"quantityMaximum":0.0,"productTypeQuantityMaximum":null,"quantityIncrement":0.1,"reserveQuantityMaximum":28.2,"unit":"m","allowStockCheck":false,"pieceBreakdownMinimum":1.0,"pieceBreakdownMaximum":50.0,"allowBackInStockReminder":false,"freeStock":28.2,"nextPOFreeStock":0.0,"nextPODueDate":null,"totalPOFreeStock":0.0,"basketQuantityThresholds":[{"minimum":0,"maximum":99999.99}]},"orderButtonText":"In den Warenkorb","reserveButtonText":"Reservieren","reserveWithBatchSampleButtonText":"Mit Chargenprobe aufbewahren","sample":{"productId":101859,"stockMessage":{"productTypeID":null,"quantityMinimum":1.0,"quantityMaximum":99.0,"productTypeQuantityMaximum":null,"quantityIncrement":1.0,"reserveQuantityMaximum":null,"unit":"","allowStockCheck":false,"pieceBreakdownMinimum":null,"pieceBreakdownMaximum":null,"allowBackInStockReminder":false,"freeStock":null,"nextPOFreeStock":null,"nextPODueDate":null,"totalPOFreeStock":null,"basketQuantityThresholds":[{"minimum":0,"maximum":99999.99,"stockMessages":[{"stockMessage":" mehr fällig in (1-2 wochen)","class":"","stockBreakdownTab":1}]}]},"orderButtonText":"In den Warenkorb","displayPrice":null,"displaySalePrice":null,"priceMessage":null},"largeSample":{"productId":102478,"stockMessage":{"productTypeID":null,"quantityMinimum":1.0,"quantityMaximum":99.0,"productTypeQuantityMaximum":null,"quantityIncrement":1.0,"reserveQuantityMaximum":null,"unit":"","allowStockCheck":false,"pieceBreakdownMinimum":null,"pieceBreakdownMaximum":null,"allowBackInStockReminder":false,"freeStock":null,"nextPOFreeStock":null,"nextPODueDate":null,"totalPOFreeStock":null,"basketQuantityThresholds":[{"minimum":0,"maximum":99999.99,"stockMessages":[{"stockMessage":" mehr fällig in (1-2 wochen)","class":"","stockBreakdownTab":1}]}]},"orderButtonText":"In den Warenkorb","displayPrice":null,"displaySalePrice":null,"priceMessage":null}}},"Product":{"productId":102453,"sortOrder":0,"productTypeId":15,"templateId":2,"code":"FDG2533/03","brand":"Designers Guild Essentials","gtin13":null,"name":"Arona - Marine","AKA":null,"size":null,"imageId":66984,"imageAltText":"Arona - Marine Cutting","imageTitleText":"Arona - Marine Cutting","rRPMessage":null,"rLRRP":"CHF 176 pro meter","rLTradePrice":null,"displayPrice":null,"displaySalePrice":null,"priceMessage":null,"statusMessage":null,"urlSemantics":"fabric/designers-guild-essentials/arona-marine-fabric","productPageId":22261,"url":"/de-ch/fabric/designers-guild-essentials/arona-marine-fabric/p22261","itemAvailability":"InStock","orderFormGroupId":null,"orderFormName":"Arona - Marine","attributes":null,"orderFormGroup":null,"orderFormProperties":[{"key":"Colour","value":"Marine"},{"key":"Code","value":"FDG2533/03"}],"controls":{"allowOrder":false,"allowReserve":false,"allowReserveWithBatchSample":false,"allowSample":false,"allowLargeSample":false,"allowBackInStockReminder":false,"disableOrder":false,"disableSample":false},"stockMessage":{"productTypeID":15,"quantityMinimum":1.0,"quantityMaximum":0.0,"productTypeQuantityMaximum":null,"quantityIncrement":0.1,"reserveQuantityMaximum":28.2,"unit":"m","allowStockCheck":false,"pieceBreakdownMinimum":1.0,"pieceBreakdownMaximum":50.0,"allowBackInStockReminder":false,"freeStock":28.2,"nextPOFreeStock":0.0,"nextPODueDate":null,"totalPOFreeStock":0.0,"basketQuantityThresholds":[{"minimum":0,"maximum":99999.99}]},"orderButtonText":"In den Warenkorb","reserveButtonText":"Reservieren","reserveWithBatchSampleButtonText":"Mit Chargenprobe aufbewahren","sample":{"productId":101859,"stockMessage":{"productTypeID":null,"quantityMinimum":1.0,"quantityMaximum":99.0,"productTypeQuantityMaximum":null,"quantityIncrement":1.0,"reserveQuantityMaximum":null,"unit":"","allowStockCheck":false,"pieceBreakdownMinimum":null,"pieceBreakdownMaximum":null,"allowBackInStockReminder":false,"freeStock":null,"nextPOFreeStock":null,"nextPODueDate":null,"totalPOFreeStock":null,"basketQuantityThresholds":[{"minimum":0,"maximum":99999.99,"stockMessages":[{"stockMessage":" mehr fällig in (1-2 wochen)","class":"","stockBreakdownTab":1}]}]},"orderButtonText":"In den Warenkorb","displayPrice":null,"displaySalePrice":null,"priceMessage":null},"largeSample":{"productId":102478,"stockMessage":{"productTypeID":null,"quantityMinimum":1.0,"quantityMaximum":99.0,"productTypeQuantityMaximum":null,"quantityIncrement":1.0,"reserveQuantityMaximum":null,"unit":"","allowStockCheck":false,"pieceBreakdownMinimum":null,"pieceBreakdownMaximum":null,"allowBackInStockReminder":false,"freeStock":null,"nextPOFreeStock":null,"nextPODueDate":null,"totalPOFreeStock":null,"basketQuantityThresholds":[{"minimum":0,"maximum":99999.99,"stockMessages":[{"stockMessage":" mehr fällig in (1-2 wochen)","class":"","stockBreakdownTab":1}]}]},"orderButtonText":"In den Warenkorb","displayPrice":null,"displaySalePrice":null,"priceMessage":null}},"Carousel":{"CarouselID":"#product-102453-carsouel","WrapperCSSClass":null,"AspectRatio":1.0,"Heading":"Arona - Marine","Images":[{"ImageID":66984,"SortOrder":0,"AltText":"Arona - Marine Cutting","Overlay":null,"MaxWidth":null,"ApproximateImageSize":5}],"ApproximateImageSize":2,"DisplayThumbnails":false,"DisplayDashes":true,"Interval":null,"PermitLargeImageModal":true},"ProductID":102453,"ProductTypeID":15,"ProductPageID":22261,"ProductCode":"FDG2533/03","Brand":"Designers Guild Essentials","OrderFormID":"#product-102453","OrderFormCarouselID":"#product-102453-slide","OrderFormGroupID":null,"OrderFormGroup":null,"Size":null,"OrderFormName":"Arona - Marine","BasketName":"Arona - Marine","SortOrder":0,"Attributes":null,"Image":{"imageId":66984,"templateImageId":2,"altText":"Arona - Marine Cutting","titleText":"Arona - Marine Cutting","sortOrder":0,"maxWidth":488},"OrderFormProperties":[{"Key":"Colour","Value":"Marine"},{"Key":"Code","Value":"FDG2533/03"}],"AllowSample":false,"AllowLargeSample":false,"AllowOrder":false,"AllowReserve":false,"AllowReserveWithBatchCutting":false,"ClientProductViewModels":"","URLKeywords":"fabric/designers-guild-essentials/arona-marine-fabric","ImageLinkToProductPage":true,"IsLifestyle":false}}]}],"RecentlyViewed":[],"MasterDefinition":{"SiteSectionID":null,"TitleTag":"Arona Sky Fabric | Designers Guild Essentials","MetaDescription":"Dieser großartige, schwerentflammbare Samtstoff hat nicht nur eine schöne, weiche Haptik sondern auch eine hohe Abriebsfestigkeit. Als Polsterstoff in jede","BackInStockReminder":null,"ItemsInBasket":0.0,"UrlBreakdown":{"ContentType":1,"ContentId":22259,"ContentDate":"2023-02-06T00:00:00","SemanticString":"fabric/designers-guild-essentials/arona-sky-fabric","countryDetails":{"CountryLanguageID":27,"RegionID":3,"CountryID":46,"CountryCode":"CH","LanguageID":4,"SortOrder":103,"Name":"Switzerland","URL":"de-ch","DotNetCulture":"de-CH","ShopEnabled":false,"LanguageCode":"de","LanguageDotNetCulture":"de-DE","MertexCurrencyCode":"CHf","CurrencyCode":"CHF","PriceListID":16,"AllowTradeOrders":true,"AcceptAmazonPay":false,"BuyOnlineRedirectAllowed":false,"EcommerceEnabled":false,"SamplesEnabled":false},"contentTypeAndIdNotFound":false,"CountryAwareness":{"Match":false,"Culture":"us","objCountryItem":{"CountryLanguageID":5,"RegionID":2,"CountryID":238,"CountryCode":null,"LanguageID":2,"SortOrder":1,"Name":"United States","URL":"us","DotNetCulture":"en-US","ShopEnabled":true,"LanguageCode":"us","LanguageDotNetCulture":"en-US","MertexCurrencyCode":"USD","CurrencyCode":"USD","PriceListID":2,"AllowTradeOrders":false,"AcceptAmazonPay":true,"BuyOnlineRedirectAllowed":false,"EcommerceEnabled":false,"SamplesEnabled":false}},"GeoIPCulture":null,"siteCountryNotFoundInUrl":false},"GoogleHrefs":[{"hreflang":"de","href":"https://www.designersguild.com/de/fabric/designers-guild-essentials/arona-sky-fabric/p22259"},{"hreflang":"fr","href":"https://www.designersguild.com/fr/fabric/designers-guild-essentials/arona-sky-fabric/p22259"},{"hreflang":"en-gb","href":"https://www.designersguild.com/uk/fabric/designers-guild-essentials/arona-sky-fabric/p22259"},{"hreflang":"en-se","href":"https://www.designersguild.com/se/fabric/designers-guild-essentials/arona-sky-fabric/p22259"},{"hreflang":"en-us","href":"https://www.designersguild.com/us/fabric/designers-guild-essentials/arona-sky-fabric/p22259"},{"hreflang":"es","href":"https://www.designersguild.com/es/fabric/designers-guild-essentials/arona-sky-fabric/p22259"},{"hreflang":"it-it","href":"https://www.designersguild.com/it/fabric/designers-guild-essentials/arona-sky-fabric/p22259"},{"hreflang":"en-nl","href":"https://www.designersguild.com/nl/fabric/designers-guild-essentials/arona-sky-fabric/p22259"},{"hreflang":"ru","href":"https://www.designersguild.com/ru/arona-sky/p22259"},{"hreflang":"ja-jp","href":"https://www.designersguild.com/jp/fabric/designers-guild-essentials/arona-sky-fabric/p22259"},{"hreflang":"en-be","href":"https://www.designersguild.com/be/fabric/designers-guild-essentials/arona-sky-fabric/p22259"},{"hreflang":"en-au","href":"https://www.designersguild.com/au/fabric/designers-guild-essentials/arona-sky-fabric/p22259"},{"hreflang":"en-dk","href":"https://www.designersguild.com/dk/fabric/designers-guild-essentials/arona-sky-fabric/p22259"},{"hreflang":"en-gr","href":"https://www.designersguild.com/eu/fabric/designers-guild-essentials/arona-sky-fabric/p22259"},{"hreflang":"en-no","href":"https://www.designersguild.com/no/fabric/designers-guild-essentials/arona-sky-fabric/p22259"},{"hreflang":"de-at","href":"https://www.designersguild.com/at/fabric/designers-guild-essentials/arona-sky-fabric/p22259"},{"hreflang":"de-ch","href":"https://www.designersguild.com/de-ch/fabric/designers-guild-essentials/arona-sky-fabric/p22259"},{"hreflang":"fr-ch","href":"https://www.designersguild.com/fr-ch/fabric/designers-guild-essentials/arona-sky-fabric/p22259"},{"hreflang":"en","href":"https://www.designersguild.com/row/fabric/designers-guild-essentials/arona-sky-fabric/p22259"},{"hreflang":"en-nz","href":"https://www.designersguild.com/nz/fabric/designers-guild-essentials/arona-sky-fabric/p22259"},{"hreflang":"en-ie","href":"https://www.designersguild.com/ie/fabric/designers-guild-essentials/arona-sky-fabric/p22259"},{"hreflang":"fi-fi","href":"https://www.designersguild.com/fi/fabric/designers-guild-essentials/arona-sky-fabric/p22259"},{"hreflang":"x-default","href":"https://www.designersguild.com/fabric/designers-guild-essentials/arona-sky-fabric/p22259"}],"CountryDropDown":{"countryDropDownItems":[{"CountryID":81,"Code":null,"LanguageID":1,"RegionID":3,"LanguageCode":"en","Country":"UK","Region":"Europe","URL":"uk","URLKeywords":"","SortOrder":1,"PageID":0},{"CountryID":15,"Code":null,"LanguageID":4,"RegionID":3,"LanguageCode":"de","Country":"Austria","Region":"Europe","URL":"at","URLKeywords":"","SortOrder":11,"PageID":0},{"CountryID":23,"Code":null,"LanguageID":1,"RegionID":3,"LanguageCode":"en","Country":"Belgium","Region":"Europe","URL":"be","URLKeywords":"","SortOrder":12,"PageID":0},{"CountryID":62,"Code":null,"LanguageID":1,"RegionID":3,"LanguageCode":"en","Country":"Denmark","Region":"Europe","URL":"dk","URLKeywords":"","SortOrder":13,"PageID":0},{"CountryID":74,"Code":null,"LanguageID":15,"RegionID":3,"LanguageCode":"fi","Country":"Finland","Region":"Europe","URL":"fi","URLKeywords":"","SortOrder":15,"PageID":0},{"CountryID":79,"Code":null,"LanguageID":3,"RegionID":3,"LanguageCode":"fr","Country":"France","Region":"Europe","URL":"fr","URLKeywords":"","SortOrder":16,"PageID":0},{"CountryID":60,"Code":null,"LanguageID":4,"RegionID":3,"LanguageCode":"de","Country":"Germany","Region":"Europe","URL":"de","URLKeywords":"","SortOrder":17,"PageID":0},{"CountryID":106,"Code":null,"LanguageID":1,"RegionID":3,"LanguageCode":"en","Country":"Ireland","Region":"Europe","URL":"ie","URLKeywords":"","SortOrder":18,"PageID":0},{"CountryID":114,"Code":null,"LanguageID":6,"RegionID":3,"LanguageCode":"it","Country":"Italy","Region":"Europe","URL":"it","URLKeywords":"","SortOrder":19,"PageID":0},{"CountryID":170,"Code":null,"LanguageID":13,"RegionID":3,"LanguageCode":"en","Country":"Netherlands","Region":"Europe","URL":"nl","URLKeywords":"","SortOrder":20,"PageID":0},{"CountryID":71,"Code":null,"LanguageID":5,"RegionID":3,"LanguageCode":"es","Country":"Spain","Region":"Europe","URL":"es","URLKeywords":"","SortOrder":23,"PageID":0},{"CountryID":202,"Code":null,"LanguageID":1,"RegionID":3,"LanguageCode":"en","Country":"Sweden","Region":"Europe","URL":"se","URLKeywords":"","SortOrder":24,"PageID":0},{"CountryID":171,"Code":null,"LanguageID":1,"RegionID":3,"LanguageCode":"en","Country":"Norway","Region":"Europe","URL":"no","URLKeywords":"","SortOrder":52,"PageID":0},{"CountryID":118,"Code":null,"LanguageID":11,"RegionID":4,"LanguageCode":"jp","Country":"Nihon","Region":"Africa, Asia & the Middle East","URL":"jp","URLKeywords":"","SortOrder":71,"PageID":0},{"CountryID":46,"Code":null,"LanguageID":3,"RegionID":3,"LanguageCode":"fr","Country":"Switzerland","Region":"Europe","URL":"fr-ch","URLKeywords":"","SortOrder":102,"PageID":0},{"CountryID":46,"Code":null,"LanguageID":4,"RegionID":3,"LanguageCode":"de","Country":"Switzerland","Region":"Europe","URL":"de-ch","URLKeywords":"","SortOrder":103,"PageID":0},{"CountryID":196,"Code":null,"LanguageID":10,"RegionID":3,"LanguageCode":"ru","Country":"Russian Federation","Region":"Europe","URL":"ru","URLKeywords":"","SortOrder":109,"PageID":0},{"CountryID":238,"Code":null,"LanguageID":2,"RegionID":2,"LanguageCode":"us","Country":"United States","Region":"North America","URL":"us","URLKeywords":"","SortOrder":125,"PageID":0},{"CountryID":16,"Code":null,"LanguageID":12,"RegionID":6,"LanguageCode":"au","Country":"Australia","Region":"Australasia","URL":"au","URLKeywords":"","SortOrder":150,"PageID":0},{"CountryID":175,"Code":null,"LanguageID":18,"RegionID":6,"LanguageCode":"nz","Country":"New Zealand","Region":"Australasia","URL":"nz","URLKeywords":"","SortOrder":151,"PageID":0},{"CountryID":67,"Code":null,"LanguageID":1,"RegionID":3,"LanguageCode":"en","Country":"Other Countries in Europe","Region":"Europe","URL":"eu","URLKeywords":"","SortOrder":255,"PageID":0},{"CountryID":51,"Code":null,"LanguageID":1,"RegionID":4,"LanguageCode":"en","Country":"Rest of the World","Region":"Africa, Asia & the Middle East","URL":"row","URLKeywords":"","SortOrder":255,"PageID":0}]},"ProductTypeDropDown":{"ProductTypes":[{"ProductTypeID":15,"Name":"Stoff","NamePlural":null,"URLKeywords":null,"SortOrder":0,"FilterIndexRestrictions":null,"ProductPageIDs":null,"FormValue":"stoff"},{"ProductTypeID":18,"Name":"Tapete","NamePlural":null,"URLKeywords":null,"SortOrder":0,"FilterIndexRestrictions":null,"ProductPageIDs":null,"FormValue":"tapete"},{"ProductTypeID":8,"Name":"Farbe","NamePlural":null,"URLKeywords":null,"SortOrder":0,"FilterIndexRestrictions":null,"ProductPageIDs":null,"FormValue":"farbe"},{"ProductTypeID":10,"Name":"Teppich","NamePlural":null,"URLKeywords":null,"SortOrder":0,"FilterIndexRestrictions":null,"ProductPageIDs":null,"FormValue":"teppich"},{"ProductTypeID":4,"Name":"Kissen","NamePlural":null,"URLKeywords":null,"SortOrder":0,"FilterIndexRestrictions":null,"ProductPageIDs":null,"FormValue":"kissen"},{"ProductTypeID":1,"Name":"Bettwäsche","NamePlural":null,"URLKeywords":null,"SortOrder":0,"FilterIndexRestrictions":null,"ProductPageIDs":null,"FormValue":"bettw%c3%a4sche"},{"ProductTypeID":2,"Name":"Decke","NamePlural":null,"URLKeywords":null,"SortOrder":0,"FilterIndexRestrictions":null,"ProductPageIDs":null,"FormValue":"decke"},{"ProductTypeID":35,"Name":"Möbel","NamePlural":null,"URLKeywords":null,"SortOrder":0,"FilterIndexRestrictions":null,"ProductPageIDs":null,"FormValue":"m%c3%b6bel"}]},"TradeMember":false,"TradeAllowed":false,"CanViewRRPs":false,"LoginStatus":0,"UserName":null},"Visitor":{"visitorDbId":197882741,"FullName":null,"Email":null,"Culture":null,"VisitorCreatedDT":"0001-01-01T00:00:00","memberId":null,"tradePriceListId":null,"memberTradeAccountNumber":null,"memberTradeAccountID":null,"memberDisplayTradePrice":false,"memberTradeDataSourceJson":null,"tradePermissionAccountAdmin":false,"tradePermissionPlaceOrder":false,"tradePermissionViewAccounts":false,"tradePermissionDownloadPricelistsBrochures":false,"tradePermissionDownloadProductFeeds":false},"DotDigitalBehaviourProfile":{"WebBehaviourTrackingProfileID":"DM-1667704159-01"},"Scrapbook":{"Images":[]},"TradeOrderingAllowed":true,"SearchTerm":null,"ProductType":null,"LanguageID":4,"CountryID":46,"Date":"2023-02-06T00:00:00","ContentType":1,"ContentID":22259,"SiteSectionID":null,"ShowRecentlyViewed":true,"Partial":null,"CategoryPageProductType":null}
{"ImageID":66986,"SortOrder":0,"AltText":"arona - sky fabric","Overlay":null,"MaxWidth":1024,"ApproximateImageSize":5}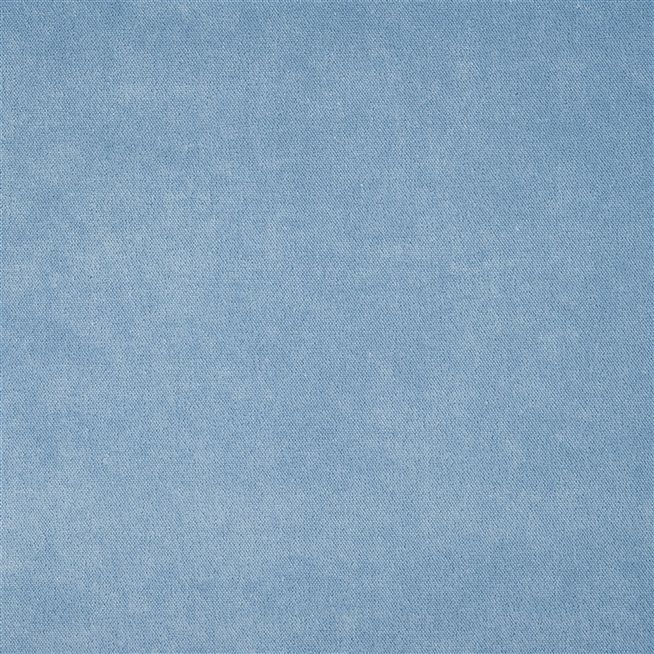 {"ImageID":67617,"SortOrder":1,"AltText":null,"Overlay":null,"MaxWidth":1024,"ApproximateImageSize":5}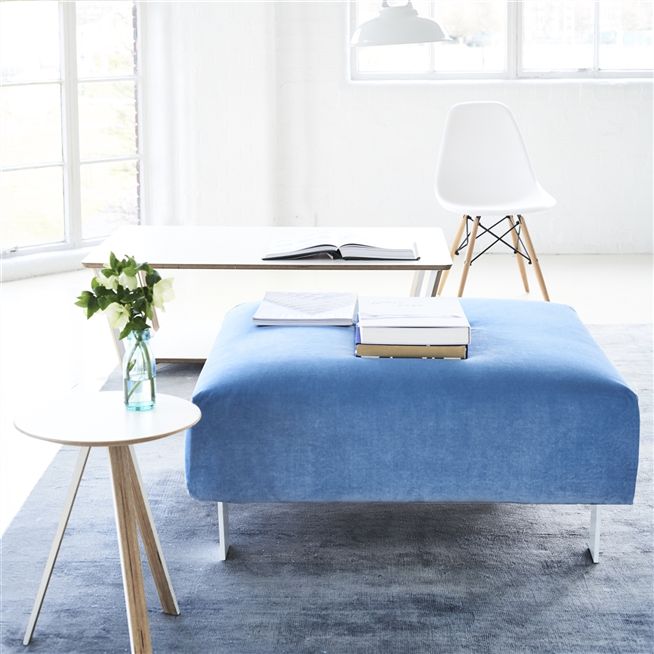 {"ImageID":67616,"SortOrder":2,"AltText":null,"Overlay":null,"MaxWidth":1024,"ApproximateImageSize":5}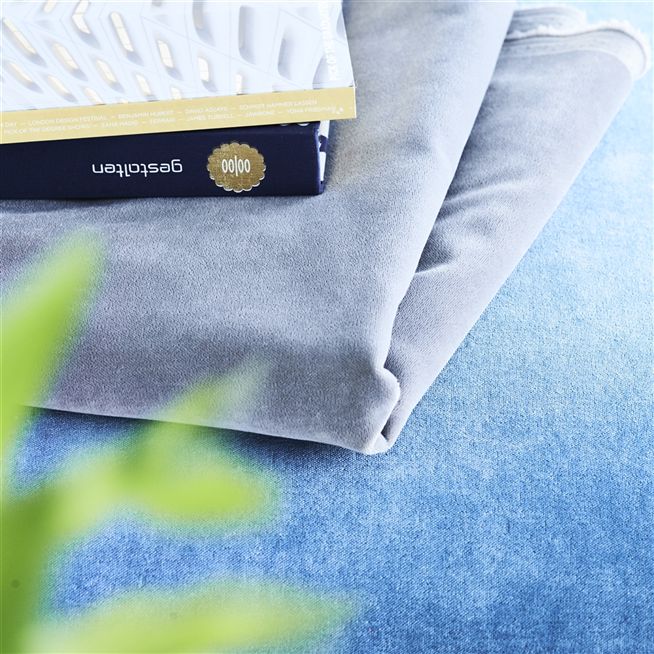 {"ImageID":67614,"SortOrder":3,"AltText":null,"Overlay":null,"MaxWidth":1024,"ApproximateImageSize":5}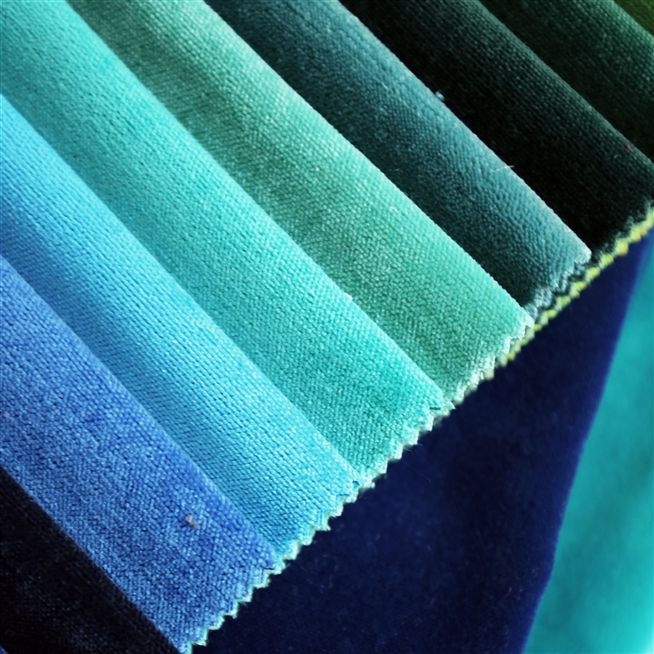 {"ImageID":67622,"SortOrder":4,"AltText":null,"Overlay":null,"MaxWidth":1024,"ApproximateImageSize":5}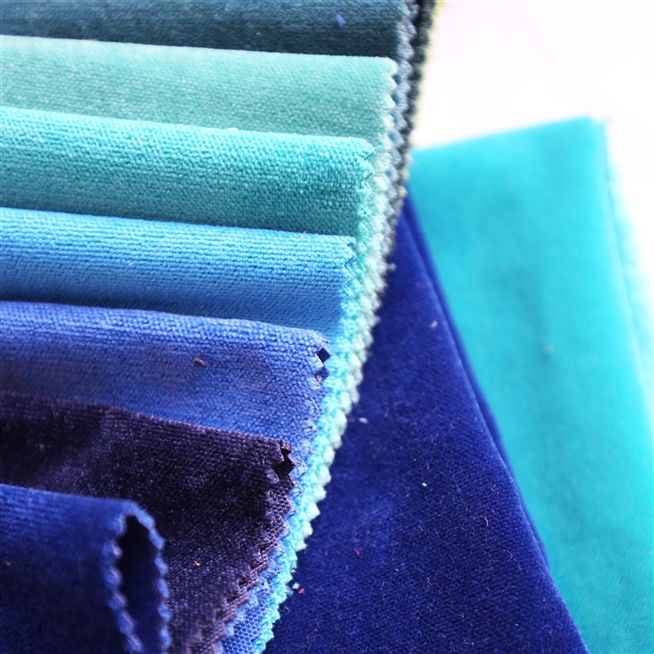 Arona - Sky
Designers Guild Essentials
Stoff
---
---
{"imageId":66986,"templateImageId":2,"altText":"Arona - Sky Cutting","titleText":"Arona - Sky Cutting","sortOrder":0,"maxWidth":488}
"FDG2533/01"

Colour
Sky
Code
FDG2533/01
---
Dieser großartige, schwerentflammbare Samtstoff hat nicht nur eine schöne, weiche Haptik sondern auch eine hohe Abriebsfestigkeit. Als Polsterstoff in jedem Anwendungsbereich geeignet, sowie als voluminöser Vorhangstoff. In einer Palette von vierzig atemberaubenden Farben erhältlich.
Kollektion(en)

Zusammensetzung

100% Pl (FR), (FR)

UK/EIRE Flamcode

(UK Flamecod B+H) Zigaretten + Streichholzresistenz

Breite

140 cm

Gewicht

390 gsm

Scheuertouren

60000

Rapportversatz

Uni

Vertikaler Rapport

0 cm

Rapport horizontal

0 cm

Durchgeführte Tests

BS5867 Part2 (UK)

EN1021-1&2 Cigarette & Match - UPHOLSTERY

IMO FPTC Part 7 - CURTAINS

IMO FPTC Part 8 - UPHOLSTERY

IMO FPTC Part 9 - BEDDING

NFP 92 M1

DIN 4102 B1

UNI 9174-9177, 8456 Classe 1 (Uno)

BS5852 Cigarette & Match - UPHOLSTERY

NFPA 701 - CURTAINS

NFPA 260/UFAC Class 1 - UPHOLSTERY

BS5852 Crib 5 - UPHOLSTERY

CAL 117 - UPHOLSTERY

Produkt Verwendung

Kissen

Vorhänge und Faltrollos

abnehmbare Hussenbezüge

Bezug

Pflegehinweis

Trockenreinigung - P Programm ( sanft)

Maschinen waschbar @30c sanft schleudern

nicht bügeln

nicht in den Wäschetrockner

nicht bleichen

Zusätzliche Informationen

This design now passes Crib 5 and Cig and Match - April 2018.