{"PagingOverride":false,"IncludesForm":false,"RequiresKendoDatePicker":false,"RequiresMDC":false,"RequiresFileDownloader":false,"IsShop":false,"OriginalSemanticString":null,"NoFollow":false,"NoIndex":false,"CustomCanonical":null,"AttributeFilterText":null,"AttributeSignatureText":null,"UserInCorrectSite":false,"CountryCorrectorDismissed":false,"CorrectSitesForUser":[{"CountryLanguageID":5,"RegionID":2,"CountryID":238,"CountryCode":"US","LanguageID":2,"SortOrder":125,"Name":"United States","URL":"us","DotNetCulture":"en-US","ShopEnabled":true,"LanguageCode":"us","LanguageDotNetCulture":"en-US","MertexCurrencyCode":"USD","CurrencyCode":"USD","PriceListID":2,"AllowTradeOrders":true,"AcceptAmazonPay":true,"BuyOnlineRedirectAllowed":false,"EcommerceEnabled":true,"SamplesEnabled":false}],"PrefetchedResources":[{"Name":"Quantity","Value":"Menge:"},{"Name":"QuantityRequired","Value":"Bitte geben Sie die Menge an"},{"Name":"pleaseGreaterThanEqualTo","Value":"Bitte einen Wert eingeben der größer als oder gleich ist"},{"Name":"pleaseLessThanEqualTo","Value":"Bitte einen Wert angeben der kleiner oder gleich folgendes ist"},{"Name":"ShowImageProducts","Value":"Tap here to view products in the above image"},{"Name":"HideImageProducts","Value":"Tap here to hide products in the above image"},{"Name":"Sorry","Value":"Entschuldigung"},{"Name":"ThereWereNoResultsForThatCombination","Value":"There were no results for that combination of filters."},{"Name":"WeHaveDeselectedTheFollowing","Value":"We have deselected the following filter(s) for you"},{"Name":"AttributeFilterTextResultFoundFor","Value":"{Count} result found for {AttributeFilterText}"},{"Name":"AttributeFilterTextResultsFoundFor","Value":"{Count} results found for {AttributeFilterText}"},{"Name":"MajorError","Value":"Sie können Ihre Anfrage derzeit nicht stellen. Bitte klicken Sie auf den Zurück Button und versuchen Sie es erneut. Wenn dieses Problem erneut auftritt kontaktieren Sie uns bitte per Mail shoponlineuk@designersguild.com und einer unserer Kundenservice-Mitarbeiter wird sich umgehend bei Ihnen melden. "}],"PrefetchedSnippets":[],"HeaderBanners":[],"HasHeaderBanners":false,"FooterBanners":[],"HasFooterBanners":false,"EcommercePopupBanners":[],"HasEcommercePopupBanners":false,"Banners":[{"id":12,"name":"One","banners":[{"bannerId":8490,"name":"Lookbooks 12 (Inspiration)","version":9,"sortOrder":1,"overlayText":"","altText":null,"titleText":null,"width":1024,"height":960,"linkURL":"/de-ch/broschuren/l1179","newWindow":false,"foregroundColour":"#000000","backgroundColour":"#ffffff","fontClass":null,"restrictions":{"menuIds":[12,66,106],"siteSectionIds":null,"pageIds":null}},{"bannerId":6325,"name":"Christian Lacroix","version":11,"sortOrder":2,"overlayText":"","altText":"Christian Lacroix","titleText":"Christian Lacroix","width":1024,"height":394,"linkURL":"/de-ch/christian-lacroix/l1397","newWindow":false,"foregroundColour":"#000000","backgroundColour":"#ffffff","fontClass":"default-text","restrictions":{"menuIds":[11,45,72,91,108],"siteSectionIds":null,"pageIds":null}}]},{"id":13,"name":"Two","banners":[{"bannerId":8489,"name":"Films 13 (Inspiration)","version":11,"sortOrder":1,"overlayText":"","altText":null,"titleText":null,"width":1024,"height":960,"linkURL":"/de-ch/filme/l1180","newWindow":false,"foregroundColour":"#000000","backgroundColour":"#ffffff","fontClass":null,"restrictions":{"menuIds":[12,66,106],"siteSectionIds":null,"pageIds":null}},{"bannerId":7098,"name":"Ralph Lauren New","version":10,"sortOrder":2,"overlayText":"","altText":"Ralph Lauren","titleText":"Ralph Lauren","width":1024,"height":394,"linkURL":"/de-ch/ralph-lauren/l1398","newWindow":false,"foregroundColour":"#000000","backgroundColour":"#ffffff","fontClass":"default-text","restrictions":{"menuIds":[45,72,91,108],"siteSectionIds":null,"pageIds":null}}]},{"id":14,"name":"Three","banners":[{"bannerId":8491,"name":"Blog 14 (Inspiration)","version":5,"sortOrder":1,"overlayText":"","altText":null,"titleText":null,"width":1024,"height":960,"linkURL":"/de-ch/dg-world/blog/l601","newWindow":false,"foregroundColour":"#000000","backgroundColour":"#ffffff","fontClass":null,"restrictions":{"menuIds":[12,66,106],"siteSectionIds":null,"pageIds":null}},{"bannerId":1809,"name":"Royal Collection","version":11,"sortOrder":2,"overlayText":"","altText":"Royal Collection","titleText":"Royal Collection","width":1024,"height":394,"linkURL":"/de-ch/the-royal-collection/l1396","newWindow":false,"foregroundColour":"#000000","backgroundColour":"#ffffff","fontClass":"default-text","restrictions":{"menuIds":[45,72,91,108],"siteSectionIds":null,"pageIds":null}}]},{"id":15,"name":"Four","banners":[{"bannerId":4115,"name":"News & Events 15 (Inspiration)","version":5,"sortOrder":1,"overlayText":"","altText":null,"titleText":null,"width":1024,"height":960,"linkURL":"/de-ch/dg-world/news-and-events/l602","newWindow":false,"foregroundColour":"#000000","backgroundColour":"#ffffff","fontClass":null,"restrictions":{"menuIds":[12,66,106],"siteSectionIds":null,"pageIds":null}},{"bannerId":1805,"name":"William Yeoward","version":10,"sortOrder":2,"overlayText":"","altText":"William Yeoward","titleText":"William Yeoward","width":1024,"height":394,"linkURL":"/de-ch/william-yeoward/l1399","newWindow":false,"foregroundColour":"#000000","backgroundColour":"#ffffff","fontClass":"default-text","restrictions":{"menuIds":[11,45,72,91,108],"siteSectionIds":null,"pageIds":null}}]},{"id":16,"name":"Five","banners":[{"bannerId":7779,"name":"Brands English Heritage ","version":79,"sortOrder":1,"overlayText":"","altText":"English Heritage ","titleText":"English Heritage ","width":1024,"height":394,"linkURL":"/de-ch/english-heritage-by-designers-guild/l1852","newWindow":false,"foregroundColour":"#000000","backgroundColour":"#ffffff","fontClass":null,"restrictions":{"menuIds":[11,45,72,91,103,108],"siteSectionIds":null,"pageIds":null}},{"bannerId":4118,"name":"Social Media 16 (Inspiration)","version":7,"sortOrder":2,"overlayText":"","altText":null,"titleText":null,"width":1024,"height":960,"linkURL":"https://www.instagram.com/designersguild/?hl=en","newWindow":false,"foregroundColour":"#000000","backgroundColour":"#ffffff","fontClass":null,"restrictions":{"menuIds":[66,106],"siteSectionIds":null,"pageIds":null}}]},{"id":17,"name":"Six","banners":[{"bannerId":4113,"name":"About Us 17 (Inspiration)","version":3,"sortOrder":1,"overlayText":"","altText":null,"titleText":null,"width":1024,"height":958,"linkURL":"/de-ch/firmenprofil/l1004","newWindow":false,"foregroundColour":"#000000","backgroundColour":"#ffffff","fontClass":null,"restrictions":{"menuIds":[12,66,106],"siteSectionIds":null,"pageIds":null}},{"bannerId":2117,"name":"John Derian","version":18,"sortOrder":2,"overlayText":"","altText":"John Derian","titleText":"John Derian","width":1024,"height":394,"linkURL":"/de-ch/john-derian/l1521","newWindow":false,"foregroundColour":"#000000","backgroundColour":"#ffffff","fontClass":"default-text","restrictions":{"menuIds":[45,72,91,108],"siteSectionIds":null,"pageIds":null}}]}],"Hotspots":[{"ImageID":148799,"Hotspots":[{"X":11.2299995422363,"x":"calc(11.2300% - 12.5px)","Y":8.89113666534424,"y":"calc(8.8911% - 12.5px)","OverlayPosition":"top-left","Product":{"Solitary":false,"ProductBase":{"x":11.22999954223633,"y":8.8911366653442379,"product":{"productId":211837,"sortOrder":0,"productTypeId":18,"templateId":2,"code":"PEH0002/05","brand":"English Heritage","gtin13":"5051001661337","name":"Amsee Geometric Moss","AKA":null,"size":null,"imageId":146706,"imageAltText":"Amsee Geometric - Moss Cutting","imageTitleText":"Amsee Geometric - Moss Cutting","rRPMessage":null,"rLRRP":null,"rLTradePrice":null,"displayPrice":null,"displaySalePrice":null,"priceMessage":null,"statusMessage":null,"urlSemantics":"wallpaper/english-heritage/amsee-geometric-moss-wallpaper","productPageId":38905,"url":"/de-ch/wallpaper/english-heritage/amsee-geometric-moss-wallpaper/p38905","itemAvailability":"InStock","primaryProduct":true,"orderFormGroupId":null,"orderFormName":"Amsee Geometric Moss","attributes":null,"orderFormGroup":null,"orderFormProperties":[{"key":"Colour","value":"Moss"},{"key":"Code","value":"PEH0002/05"}],"controls":{"allowOrder":false,"allowReserve":false,"allowReserveWithBatchSample":false,"allowSample":true,"allowLargeSample":true,"allowBackInStockReminder":false,"disableOrder":false,"disableSample":false},"stockMessage":{"productTypeID":18,"quantityMinimum":1.0,"quantityMaximum":0.0,"productTypeQuantityMaximum":null,"quantityIncrement":1.0,"reserveQuantityMaximum":50.0,"unit":" rollen","allowStockCheck":false,"pieceBreakdownMinimum":null,"pieceBreakdownMaximum":null,"allowBackInStockReminder":false,"freeStock":157.0,"nextPOFreeStock":0.0,"nextPODueDate":null,"totalPOFreeStock":0.0,"basketQuantityThresholds":[{"minimum":0,"maximum":99999.99}]},"orderButtonText":"In den Warenkorb","reserveButtonText":"Reservieren","reserveWithBatchSampleButtonText":"Mit Chargenprobe aufbewahren","sample":{"productId":211838,"stockMessage":{"productTypeID":55,"quantityMinimum":1.0,"quantityMaximum":2.0,"productTypeQuantityMaximum":20.0,"quantityIncrement":1.0,"reserveQuantityMaximum":50.0,"unit":"","allowStockCheck":false,"pieceBreakdownMinimum":null,"pieceBreakdownMaximum":null,"allowBackInStockReminder":false,"freeStock":71.0,"nextPOFreeStock":99.0,"nextPODueDate":"2023-10-09","totalPOFreeStock":99.0,"basketQuantityThresholds":[{"minimum":0,"maximum":99999.99,"stockMessages":[{"stockMessage":"Auf lager","class":"","stockBreakdownTab":0}]}]},"orderButtonText":"Muster anfordern","displayPrice":1.35,"displaySalePrice":null,"priceMessage":"CHF 1.35"},"largeSample":{"productId":211839,"stockMessage":{"productTypeID":56,"quantityMinimum":1.0,"quantityMaximum":65.0,"productTypeQuantityMaximum":null,"quantityIncrement":1.0,"reserveQuantityMaximum":50.0,"unit":"","allowStockCheck":false,"pieceBreakdownMinimum":null,"pieceBreakdownMaximum":null,"allowBackInStockReminder":false,"freeStock":65.0,"nextPOFreeStock":0.0,"nextPODueDate":null,"totalPOFreeStock":0.0,"basketQuantityThresholds":[{"minimum":0,"maximum":99999.99,"stockMessages":[{"stockMessage":"Auf lager","class":"","stockBreakdownTab":0}]}]},"orderButtonText":"Große Probe","displayPrice":7.5,"displaySalePrice":null,"priceMessage":"CHF 7.50"}}},"Product":{"productId":211837,"sortOrder":0,"productTypeId":18,"templateId":2,"code":"PEH0002/05","brand":"English Heritage","gtin13":"5051001661337","name":"Amsee Geometric Moss","AKA":null,"size":null,"imageId":146706,"imageAltText":"Amsee Geometric - Moss Cutting","imageTitleText":"Amsee Geometric - Moss Cutting","rRPMessage":null,"rLRRP":null,"rLTradePrice":null,"displayPrice":null,"displaySalePrice":null,"priceMessage":null,"statusMessage":null,"urlSemantics":"wallpaper/english-heritage/amsee-geometric-moss-wallpaper","productPageId":38905,"url":"/de-ch/wallpaper/english-heritage/amsee-geometric-moss-wallpaper/p38905","itemAvailability":"InStock","primaryProduct":true,"orderFormGroupId":null,"orderFormName":"Amsee Geometric Moss","attributes":null,"orderFormGroup":null,"orderFormProperties":[{"key":"Colour","value":"Moss"},{"key":"Code","value":"PEH0002/05"}],"controls":{"allowOrder":false,"allowReserve":false,"allowReserveWithBatchSample":false,"allowSample":true,"allowLargeSample":true,"allowBackInStockReminder":false,"disableOrder":false,"disableSample":false},"stockMessage":{"productTypeID":18,"quantityMinimum":1.0,"quantityMaximum":0.0,"productTypeQuantityMaximum":null,"quantityIncrement":1.0,"reserveQuantityMaximum":50.0,"unit":" rollen","allowStockCheck":false,"pieceBreakdownMinimum":null,"pieceBreakdownMaximum":null,"allowBackInStockReminder":false,"freeStock":157.0,"nextPOFreeStock":0.0,"nextPODueDate":null,"totalPOFreeStock":0.0,"basketQuantityThresholds":[{"minimum":0,"maximum":99999.99}]},"orderButtonText":"In den Warenkorb","reserveButtonText":"Reservieren","reserveWithBatchSampleButtonText":"Mit Chargenprobe aufbewahren","sample":{"productId":211838,"stockMessage":{"productTypeID":55,"quantityMinimum":1.0,"quantityMaximum":2.0,"productTypeQuantityMaximum":20.0,"quantityIncrement":1.0,"reserveQuantityMaximum":50.0,"unit":"","allowStockCheck":false,"pieceBreakdownMinimum":null,"pieceBreakdownMaximum":null,"allowBackInStockReminder":false,"freeStock":71.0,"nextPOFreeStock":99.0,"nextPODueDate":"2023-10-09","totalPOFreeStock":99.0,"basketQuantityThresholds":[{"minimum":0,"maximum":99999.99,"stockMessages":[{"stockMessage":"Auf lager","class":"","stockBreakdownTab":0}]}]},"orderButtonText":"Muster anfordern","displayPrice":1.35,"displaySalePrice":null,"priceMessage":"CHF 1.35"},"largeSample":{"productId":211839,"stockMessage":{"productTypeID":56,"quantityMinimum":1.0,"quantityMaximum":65.0,"productTypeQuantityMaximum":null,"quantityIncrement":1.0,"reserveQuantityMaximum":50.0,"unit":"","allowStockCheck":false,"pieceBreakdownMinimum":null,"pieceBreakdownMaximum":null,"allowBackInStockReminder":false,"freeStock":65.0,"nextPOFreeStock":0.0,"nextPODueDate":null,"totalPOFreeStock":0.0,"basketQuantityThresholds":[{"minimum":0,"maximum":99999.99,"stockMessages":[{"stockMessage":"Auf lager","class":"","stockBreakdownTab":0}]}]},"orderButtonText":"Große Probe","displayPrice":7.5,"displaySalePrice":null,"priceMessage":"CHF 7.50"}},"Carousel":{"CarouselID":"#product-211837-carsouel","WrapperCSSClass":null,"AspectRatio":1.0,"Heading":"Amsee Geometric Moss","Images":[{"ImageID":146706,"SortOrder":0,"AltText":"Amsee Geometric - Moss Cutting","Overlay":null,"MaxWidth":null,"ImageSize":1,"ForceLazyLoading":false}],"DisplayThumbnails":false,"DisplayDashes":true,"Interval":null,"PermitLargeImageModal":true},"ProductID":211837,"ProductTypeID":18,"ProductPageID":38905,"ProductCode":"PEH0002/05","Brand":"English Heritage","OrderFormID":"#product-211837","OrderFormCarouselID":"#product-211837-slide","PrimaryProduct":true,"OrderFormGroupID":null,"OrderFormGroup":null,"Size":null,"OrderFormName":"Amsee Geometric Moss","BasketName":"Amsee Geometric Moss","SortOrder":0,"Attributes":null,"Image":{"imageId":146706,"templateImageId":2,"altText":"Amsee Geometric - Moss Cutting","titleText":"Amsee Geometric - Moss Cutting","sortOrder":0,"maxWidth":488},"OrderFormProperties":[{"Key":"Colour","Value":"Moss"},{"Key":"Code","Value":"PEH0002/05"}],"AllowSample":true,"AllowLargeSample":true,"AllowOrder":false,"AllowReserve":false,"AllowReserveWithBatchCutting":false,"ClientProductViewModels":"productViewModel(211838, 1), productViewModel(211839, 1)","URLKeywords":"wallpaper/english-heritage/amsee-geometric-moss-wallpaper","ImageLinkToProductPage":true,"IsLifestyle":false,"IsHotspot":false}},{"X":42.2900009155273,"x":"calc(42.2900% - 12.5px)","Y":90.1317310676575,"y":"calc(90.1317% - 12.5px)","OverlayPosition":"top-left","Product":{"Solitary":false,"ProductBase":{"x":42.290000915527337,"y":90.131731067657469,"product":{"productId":214413,"sortOrder":0,"productTypeId":15,"templateId":2,"code":"FEH0002/04","brand":"English Heritage","gtin13":null,"name":"Eagle House Damask - Seagrass","AKA":null,"size":null,"imageId":146963,"imageAltText":"Eagle House Damask - Seagrass Cutting","imageTitleText":"Eagle House Damask - Seagrass Cutting","rRPMessage":null,"rLRRP":null,"rLTradePrice":null,"displayPrice":null,"displaySalePrice":null,"priceMessage":null,"statusMessage":null,"urlSemantics":"fabric/english-heritage/eagle-house-damask-seagrass-fabric","productPageId":39039,"url":"/de-ch/fabric/english-heritage/eagle-house-damask-seagrass-fabric/p39039","itemAvailability":"InStock","primaryProduct":true,"orderFormGroupId":null,"orderFormName":"Eagle House Damask - Seagrass","attributes":null,"orderFormGroup":null,"orderFormProperties":[{"key":"Colour","value":"Seagrass"},{"key":"Code","value":"FEH0002/04"}],"controls":{"allowOrder":false,"allowReserve":false,"allowReserveWithBatchSample":false,"allowSample":true,"allowLargeSample":false,"allowBackInStockReminder":false,"disableOrder":false,"disableSample":false},"stockMessage":{"productTypeID":15,"quantityMinimum":1.0,"quantityMaximum":0.0,"productTypeQuantityMaximum":null,"quantityIncrement":0.1,"reserveQuantityMaximum":50.0,"unit":"m","allowStockCheck":false,"pieceBreakdownMinimum":1.0,"pieceBreakdownMaximum":50.0,"allowBackInStockReminder":false,"freeStock":124.7,"nextPOFreeStock":0.0,"nextPODueDate":null,"totalPOFreeStock":0.0,"basketQuantityThresholds":[{"minimum":0,"maximum":99999.99}]},"orderButtonText":"In den Warenkorb","reserveButtonText":"Reservieren","reserveWithBatchSampleButtonText":"Mit Chargenprobe aufbewahren","sample":{"productId":214414,"stockMessage":{"productTypeID":55,"quantityMinimum":1.0,"quantityMaximum":2.0,"productTypeQuantityMaximum":20.0,"quantityIncrement":1.0,"reserveQuantityMaximum":33.0,"unit":"","allowStockCheck":false,"pieceBreakdownMinimum":null,"pieceBreakdownMaximum":null,"allowBackInStockReminder":false,"freeStock":33.0,"nextPOFreeStock":99.0,"nextPODueDate":"2023-10-09","totalPOFreeStock":99.0,"basketQuantityThresholds":[{"minimum":0,"maximum":99999.99,"stockMessages":[{"stockMessage":"Auf lager","class":"","stockBreakdownTab":0}]}]},"orderButtonText":"Muster anfordern","displayPrice":1.35,"displaySalePrice":null,"priceMessage":"CHF 1.35"},"largeSample":{"productId":214415,"stockMessage":{"productTypeID":null,"quantityMinimum":1.0,"quantityMaximum":99.0,"productTypeQuantityMaximum":null,"quantityIncrement":1.0,"reserveQuantityMaximum":null,"unit":"","allowStockCheck":false,"pieceBreakdownMinimum":null,"pieceBreakdownMaximum":null,"allowBackInStockReminder":false,"freeStock":null,"nextPOFreeStock":null,"nextPODueDate":null,"totalPOFreeStock":null,"basketQuantityThresholds":[{"minimum":0,"maximum":99999.99,"stockMessages":[{"stockMessage":" mehr fällig in (1-2 wochen)","class":"","stockBreakdownTab":1}]}]},"orderButtonText":"In den Warenkorb","displayPrice":null,"displaySalePrice":null,"priceMessage":null}}},"Product":{"productId":214413,"sortOrder":0,"productTypeId":15,"templateId":2,"code":"FEH0002/04","brand":"English Heritage","gtin13":null,"name":"Eagle House Damask - Seagrass","AKA":null,"size":null,"imageId":146963,"imageAltText":"Eagle House Damask - Seagrass Cutting","imageTitleText":"Eagle House Damask - Seagrass Cutting","rRPMessage":null,"rLRRP":null,"rLTradePrice":null,"displayPrice":null,"displaySalePrice":null,"priceMessage":null,"statusMessage":null,"urlSemantics":"fabric/english-heritage/eagle-house-damask-seagrass-fabric","productPageId":39039,"url":"/de-ch/fabric/english-heritage/eagle-house-damask-seagrass-fabric/p39039","itemAvailability":"InStock","primaryProduct":true,"orderFormGroupId":null,"orderFormName":"Eagle House Damask - Seagrass","attributes":null,"orderFormGroup":null,"orderFormProperties":[{"key":"Colour","value":"Seagrass"},{"key":"Code","value":"FEH0002/04"}],"controls":{"allowOrder":false,"allowReserve":false,"allowReserveWithBatchSample":false,"allowSample":true,"allowLargeSample":false,"allowBackInStockReminder":false,"disableOrder":false,"disableSample":false},"stockMessage":{"productTypeID":15,"quantityMinimum":1.0,"quantityMaximum":0.0,"productTypeQuantityMaximum":null,"quantityIncrement":0.1,"reserveQuantityMaximum":50.0,"unit":"m","allowStockCheck":false,"pieceBreakdownMinimum":1.0,"pieceBreakdownMaximum":50.0,"allowBackInStockReminder":false,"freeStock":124.7,"nextPOFreeStock":0.0,"nextPODueDate":null,"totalPOFreeStock":0.0,"basketQuantityThresholds":[{"minimum":0,"maximum":99999.99}]},"orderButtonText":"In den Warenkorb","reserveButtonText":"Reservieren","reserveWithBatchSampleButtonText":"Mit Chargenprobe aufbewahren","sample":{"productId":214414,"stockMessage":{"productTypeID":55,"quantityMinimum":1.0,"quantityMaximum":2.0,"productTypeQuantityMaximum":20.0,"quantityIncrement":1.0,"reserveQuantityMaximum":33.0,"unit":"","allowStockCheck":false,"pieceBreakdownMinimum":null,"pieceBreakdownMaximum":null,"allowBackInStockReminder":false,"freeStock":33.0,"nextPOFreeStock":99.0,"nextPODueDate":"2023-10-09","totalPOFreeStock":99.0,"basketQuantityThresholds":[{"minimum":0,"maximum":99999.99,"stockMessages":[{"stockMessage":"Auf lager","class":"","stockBreakdownTab":0}]}]},"orderButtonText":"Muster anfordern","displayPrice":1.35,"displaySalePrice":null,"priceMessage":"CHF 1.35"},"largeSample":{"productId":214415,"stockMessage":{"productTypeID":null,"quantityMinimum":1.0,"quantityMaximum":99.0,"productTypeQuantityMaximum":null,"quantityIncrement":1.0,"reserveQuantityMaximum":null,"unit":"","allowStockCheck":false,"pieceBreakdownMinimum":null,"pieceBreakdownMaximum":null,"allowBackInStockReminder":false,"freeStock":null,"nextPOFreeStock":null,"nextPODueDate":null,"totalPOFreeStock":null,"basketQuantityThresholds":[{"minimum":0,"maximum":99999.99,"stockMessages":[{"stockMessage":" mehr fällig in (1-2 wochen)","class":"","stockBreakdownTab":1}]}]},"orderButtonText":"In den Warenkorb","displayPrice":null,"displaySalePrice":null,"priceMessage":null}},"Carousel":{"CarouselID":"#product-214413-carsouel","WrapperCSSClass":null,"AspectRatio":1.0,"Heading":"Eagle House Damask - Seagrass","Images":[{"ImageID":146963,"SortOrder":0,"AltText":"Eagle House Damask - Seagrass Cutting","Overlay":null,"MaxWidth":null,"ImageSize":1,"ForceLazyLoading":false}],"DisplayThumbnails":false,"DisplayDashes":true,"Interval":null,"PermitLargeImageModal":true},"ProductID":214413,"ProductTypeID":15,"ProductPageID":39039,"ProductCode":"FEH0002/04","Brand":"English Heritage","OrderFormID":"#product-214413","OrderFormCarouselID":"#product-214413-slide","PrimaryProduct":true,"OrderFormGroupID":null,"OrderFormGroup":null,"Size":null,"OrderFormName":"Eagle House Damask - Seagrass","BasketName":"Eagle House Damask - Seagrass","SortOrder":0,"Attributes":null,"Image":{"imageId":146963,"templateImageId":2,"altText":"Eagle House Damask - Seagrass Cutting","titleText":"Eagle House Damask - Seagrass Cutting","sortOrder":0,"maxWidth":488},"OrderFormProperties":[{"Key":"Colour","Value":"Seagrass"},{"Key":"Code","Value":"FEH0002/04"}],"AllowSample":true,"AllowLargeSample":false,"AllowOrder":false,"AllowReserve":false,"AllowReserveWithBatchCutting":false,"ClientProductViewModels":"productViewModel(214414, 1)","URLKeywords":"fabric/english-heritage/eagle-house-damask-seagrass-fabric","ImageLinkToProductPage":true,"IsLifestyle":false,"IsHotspot":false}},{"X":84.6699981689453,"x":"calc(84.6700% - 12.5px)","Y":74.7106943244934,"y":"calc(74.7107% - 12.5px)","OverlayPosition":"top-right","Product":{"Solitary":false,"ProductBase":{"x":84.669998168945313,"y":74.7106943244934,"product":{"productId":214442,"sortOrder":0,"productTypeId":15,"templateId":2,"code":"FEH0004/05","brand":"English Heritage","gtin13":null,"name":"St John Street Trellis - Woad","AKA":null,"size":null,"imageId":146974,"imageAltText":"St John Street Trellis - Woad Cutting","imageTitleText":"St John Street Trellis - Woad Cutting","rRPMessage":null,"rLRRP":null,"rLTradePrice":null,"displayPrice":null,"displaySalePrice":null,"priceMessage":null,"statusMessage":null,"urlSemantics":"fabric/english-heritage/st-john-street-trellis-woad-fabric","productPageId":39048,"url":"/de-ch/fabric/english-heritage/st-john-street-trellis-woad-fabric/p39048","itemAvailability":"InStock","primaryProduct":true,"orderFormGroupId":null,"orderFormName":"St John Street Trellis - Woad","attributes":null,"orderFormGroup":null,"orderFormProperties":[{"key":"Colour","value":"Woad"},{"key":"Code","value":"FEH0004/05"}],"controls":{"allowOrder":false,"allowReserve":false,"allowReserveWithBatchSample":false,"allowSample":true,"allowLargeSample":false,"allowBackInStockReminder":false,"disableOrder":false,"disableSample":false},"stockMessage":{"productTypeID":15,"quantityMinimum":1.0,"quantityMaximum":0.0,"productTypeQuantityMaximum":null,"quantityIncrement":0.1,"reserveQuantityMaximum":50.0,"unit":"m","allowStockCheck":false,"pieceBreakdownMinimum":1.0,"pieceBreakdownMaximum":50.0,"allowBackInStockReminder":false,"freeStock":186.67,"nextPOFreeStock":0.0,"nextPODueDate":null,"totalPOFreeStock":0.0,"basketQuantityThresholds":[{"minimum":0,"maximum":99999.99}]},"orderButtonText":"In den Warenkorb","reserveButtonText":"Reservieren","reserveWithBatchSampleButtonText":"Mit Chargenprobe aufbewahren","sample":{"productId":214443,"stockMessage":{"productTypeID":55,"quantityMinimum":1.0,"quantityMaximum":2.0,"productTypeQuantityMaximum":20.0,"quantityIncrement":1.0,"reserveQuantityMaximum":4.0,"unit":"","allowStockCheck":false,"pieceBreakdownMinimum":null,"pieceBreakdownMaximum":null,"allowBackInStockReminder":false,"freeStock":4.0,"nextPOFreeStock":25.0,"nextPODueDate":"2023-09-27","totalPOFreeStock":25.0,"basketQuantityThresholds":[{"minimum":0,"maximum":99999.99,"stockMessages":[{"stockMessage":"4 auf lager","class":"","stockBreakdownTab":0}]}]},"orderButtonText":"Muster anfordern","displayPrice":1.35,"displaySalePrice":null,"priceMessage":"CHF 1.35"},"largeSample":{"productId":214444,"stockMessage":{"productTypeID":null,"quantityMinimum":1.0,"quantityMaximum":99.0,"productTypeQuantityMaximum":null,"quantityIncrement":1.0,"reserveQuantityMaximum":null,"unit":"","allowStockCheck":false,"pieceBreakdownMinimum":null,"pieceBreakdownMaximum":null,"allowBackInStockReminder":false,"freeStock":null,"nextPOFreeStock":null,"nextPODueDate":null,"totalPOFreeStock":null,"basketQuantityThresholds":[{"minimum":0,"maximum":99999.99,"stockMessages":[{"stockMessage":" mehr fällig in (1-2 wochen)","class":"","stockBreakdownTab":1}]}]},"orderButtonText":"In den Warenkorb","displayPrice":null,"displaySalePrice":null,"priceMessage":null}}},"Product":{"productId":214442,"sortOrder":0,"productTypeId":15,"templateId":2,"code":"FEH0004/05","brand":"English Heritage","gtin13":null,"name":"St John Street Trellis - Woad","AKA":null,"size":null,"imageId":146974,"imageAltText":"St John Street Trellis - Woad Cutting","imageTitleText":"St John Street Trellis - Woad Cutting","rRPMessage":null,"rLRRP":null,"rLTradePrice":null,"displayPrice":null,"displaySalePrice":null,"priceMessage":null,"statusMessage":null,"urlSemantics":"fabric/english-heritage/st-john-street-trellis-woad-fabric","productPageId":39048,"url":"/de-ch/fabric/english-heritage/st-john-street-trellis-woad-fabric/p39048","itemAvailability":"InStock","primaryProduct":true,"orderFormGroupId":null,"orderFormName":"St John Street Trellis - Woad","attributes":null,"orderFormGroup":null,"orderFormProperties":[{"key":"Colour","value":"Woad"},{"key":"Code","value":"FEH0004/05"}],"controls":{"allowOrder":false,"allowReserve":false,"allowReserveWithBatchSample":false,"allowSample":true,"allowLargeSample":false,"allowBackInStockReminder":false,"disableOrder":false,"disableSample":false},"stockMessage":{"productTypeID":15,"quantityMinimum":1.0,"quantityMaximum":0.0,"productTypeQuantityMaximum":null,"quantityIncrement":0.1,"reserveQuantityMaximum":50.0,"unit":"m","allowStockCheck":false,"pieceBreakdownMinimum":1.0,"pieceBreakdownMaximum":50.0,"allowBackInStockReminder":false,"freeStock":186.67,"nextPOFreeStock":0.0,"nextPODueDate":null,"totalPOFreeStock":0.0,"basketQuantityThresholds":[{"minimum":0,"maximum":99999.99}]},"orderButtonText":"In den Warenkorb","reserveButtonText":"Reservieren","reserveWithBatchSampleButtonText":"Mit Chargenprobe aufbewahren","sample":{"productId":214443,"stockMessage":{"productTypeID":55,"quantityMinimum":1.0,"quantityMaximum":2.0,"productTypeQuantityMaximum":20.0,"quantityIncrement":1.0,"reserveQuantityMaximum":4.0,"unit":"","allowStockCheck":false,"pieceBreakdownMinimum":null,"pieceBreakdownMaximum":null,"allowBackInStockReminder":false,"freeStock":4.0,"nextPOFreeStock":25.0,"nextPODueDate":"2023-09-27","totalPOFreeStock":25.0,"basketQuantityThresholds":[{"minimum":0,"maximum":99999.99,"stockMessages":[{"stockMessage":"4 auf lager","class":"","stockBreakdownTab":0}]}]},"orderButtonText":"Muster anfordern","displayPrice":1.35,"displaySalePrice":null,"priceMessage":"CHF 1.35"},"largeSample":{"productId":214444,"stockMessage":{"productTypeID":null,"quantityMinimum":1.0,"quantityMaximum":99.0,"productTypeQuantityMaximum":null,"quantityIncrement":1.0,"reserveQuantityMaximum":null,"unit":"","allowStockCheck":false,"pieceBreakdownMinimum":null,"pieceBreakdownMaximum":null,"allowBackInStockReminder":false,"freeStock":null,"nextPOFreeStock":null,"nextPODueDate":null,"totalPOFreeStock":null,"basketQuantityThresholds":[{"minimum":0,"maximum":99999.99,"stockMessages":[{"stockMessage":" mehr fällig in (1-2 wochen)","class":"","stockBreakdownTab":1}]}]},"orderButtonText":"In den Warenkorb","displayPrice":null,"displaySalePrice":null,"priceMessage":null}},"Carousel":{"CarouselID":"#product-214442-carsouel","WrapperCSSClass":null,"AspectRatio":1.0,"Heading":"St John Street Trellis - Woad","Images":[{"ImageID":146974,"SortOrder":0,"AltText":"St John Street Trellis - Woad Cutting","Overlay":null,"MaxWidth":null,"ImageSize":1,"ForceLazyLoading":false}],"DisplayThumbnails":false,"DisplayDashes":true,"Interval":null,"PermitLargeImageModal":true},"ProductID":214442,"ProductTypeID":15,"ProductPageID":39048,"ProductCode":"FEH0004/05","Brand":"English Heritage","OrderFormID":"#product-214442","OrderFormCarouselID":"#product-214442-slide","PrimaryProduct":true,"OrderFormGroupID":null,"OrderFormGroup":null,"Size":null,"OrderFormName":"St John Street Trellis - Woad","BasketName":"St John Street Trellis - Woad","SortOrder":0,"Attributes":null,"Image":{"imageId":146974,"templateImageId":2,"altText":"St John Street Trellis - Woad Cutting","titleText":"St John Street Trellis - Woad Cutting","sortOrder":0,"maxWidth":488},"OrderFormProperties":[{"Key":"Colour","Value":"Woad"},{"Key":"Code","Value":"FEH0004/05"}],"AllowSample":true,"AllowLargeSample":false,"AllowOrder":false,"AllowReserve":false,"AllowReserveWithBatchCutting":false,"ClientProductViewModels":"productViewModel(214443, 1)","URLKeywords":"fabric/english-heritage/st-john-street-trellis-woad-fabric","ImageLinkToProductPage":true,"IsLifestyle":false,"IsHotspot":false}}]},{"ImageID":148801,"Hotspots":[{"X":25.4899997711182,"x":"calc(25.4900% - 12.5px)","Y":36.0131806854248,"y":"calc(36.0132% - 12.5px)","OverlayPosition":"top-left","Product":{"Solitary":false,"ProductBase":{"x":25.489999771118161,"y":36.013180685424807,"product":{"productId":211878,"sortOrder":0,"productTypeId":18,"templateId":2,"code":"PEH0004/03","brand":"English Heritage","gtin13":"5051001527626","name":"English Garden Floral Delft","AKA":null,"size":null,"imageId":146688,"imageAltText":"English Garden Floral - Delft Large Sample","imageTitleText":"English Garden Floral - Delft Cutting","rRPMessage":null,"rLRRP":null,"rLTradePrice":null,"displayPrice":null,"displaySalePrice":null,"priceMessage":null,"statusMessage":null,"urlSemantics":"wallpaper/english-heritage/english-garden-floral-delft-wallpaper","productPageId":38910,"url":"/de-ch/wallpaper/english-heritage/english-garden-floral-delft-wallpaper/p38910","itemAvailability":"InStock","primaryProduct":true,"orderFormGroupId":null,"orderFormName":"English Garden Floral Delft","attributes":null,"orderFormGroup":null,"orderFormProperties":[{"key":"Colour","value":"Delft"},{"key":"Code","value":"PEH0004/03"}],"controls":{"allowOrder":false,"allowReserve":false,"allowReserveWithBatchSample":false,"allowSample":true,"allowLargeSample":true,"allowBackInStockReminder":false,"disableOrder":false,"disableSample":false},"stockMessage":{"productTypeID":18,"quantityMinimum":1.0,"quantityMaximum":0.0,"productTypeQuantityMaximum":null,"quantityIncrement":1.0,"reserveQuantityMaximum":50.0,"unit":" rollen","allowStockCheck":false,"pieceBreakdownMinimum":null,"pieceBreakdownMaximum":null,"allowBackInStockReminder":false,"freeStock":122.0,"nextPOFreeStock":0.0,"nextPODueDate":null,"totalPOFreeStock":0.0,"basketQuantityThresholds":[{"minimum":0,"maximum":99999.99}]},"orderButtonText":"In den Warenkorb","reserveButtonText":"Reservieren","reserveWithBatchSampleButtonText":"Mit Chargenprobe aufbewahren","sample":{"productId":211879,"stockMessage":{"productTypeID":55,"quantityMinimum":1.0,"quantityMaximum":2.0,"productTypeQuantityMaximum":20.0,"quantityIncrement":1.0,"reserveQuantityMaximum":16.0,"unit":"","allowStockCheck":false,"pieceBreakdownMinimum":null,"pieceBreakdownMaximum":null,"allowBackInStockReminder":false,"freeStock":16.0,"nextPOFreeStock":99.0,"nextPODueDate":"2023-10-09","totalPOFreeStock":99.0,"basketQuantityThresholds":[{"minimum":0,"maximum":99999.99,"stockMessages":[{"stockMessage":"Auf lager","class":"","stockBreakdownTab":0}]}]},"orderButtonText":"Muster anfordern","displayPrice":1.35,"displaySalePrice":null,"priceMessage":"CHF 1.35"},"largeSample":{"productId":211880,"stockMessage":{"productTypeID":56,"quantityMinimum":1.0,"quantityMaximum":57.0,"productTypeQuantityMaximum":null,"quantityIncrement":1.0,"reserveQuantityMaximum":50.0,"unit":"","allowStockCheck":false,"pieceBreakdownMinimum":null,"pieceBreakdownMaximum":null,"allowBackInStockReminder":false,"freeStock":57.0,"nextPOFreeStock":0.0,"nextPODueDate":null,"totalPOFreeStock":0.0,"basketQuantityThresholds":[{"minimum":0,"maximum":99999.99,"stockMessages":[{"stockMessage":"Auf lager","class":"","stockBreakdownTab":0}]}]},"orderButtonText":"Große Probe","displayPrice":7.5,"displaySalePrice":null,"priceMessage":"CHF 7.50"}}},"Product":{"productId":211878,"sortOrder":0,"productTypeId":18,"templateId":2,"code":"PEH0004/03","brand":"English Heritage","gtin13":"5051001527626","name":"English Garden Floral Delft","AKA":null,"size":null,"imageId":146688,"imageAltText":"English Garden Floral - Delft Large Sample","imageTitleText":"English Garden Floral - Delft Cutting","rRPMessage":null,"rLRRP":null,"rLTradePrice":null,"displayPrice":null,"displaySalePrice":null,"priceMessage":null,"statusMessage":null,"urlSemantics":"wallpaper/english-heritage/english-garden-floral-delft-wallpaper","productPageId":38910,"url":"/de-ch/wallpaper/english-heritage/english-garden-floral-delft-wallpaper/p38910","itemAvailability":"InStock","primaryProduct":true,"orderFormGroupId":null,"orderFormName":"English Garden Floral Delft","attributes":null,"orderFormGroup":null,"orderFormProperties":[{"key":"Colour","value":"Delft"},{"key":"Code","value":"PEH0004/03"}],"controls":{"allowOrder":false,"allowReserve":false,"allowReserveWithBatchSample":false,"allowSample":true,"allowLargeSample":true,"allowBackInStockReminder":false,"disableOrder":false,"disableSample":false},"stockMessage":{"productTypeID":18,"quantityMinimum":1.0,"quantityMaximum":0.0,"productTypeQuantityMaximum":null,"quantityIncrement":1.0,"reserveQuantityMaximum":50.0,"unit":" rollen","allowStockCheck":false,"pieceBreakdownMinimum":null,"pieceBreakdownMaximum":null,"allowBackInStockReminder":false,"freeStock":122.0,"nextPOFreeStock":0.0,"nextPODueDate":null,"totalPOFreeStock":0.0,"basketQuantityThresholds":[{"minimum":0,"maximum":99999.99}]},"orderButtonText":"In den Warenkorb","reserveButtonText":"Reservieren","reserveWithBatchSampleButtonText":"Mit Chargenprobe aufbewahren","sample":{"productId":211879,"stockMessage":{"productTypeID":55,"quantityMinimum":1.0,"quantityMaximum":2.0,"productTypeQuantityMaximum":20.0,"quantityIncrement":1.0,"reserveQuantityMaximum":16.0,"unit":"","allowStockCheck":false,"pieceBreakdownMinimum":null,"pieceBreakdownMaximum":null,"allowBackInStockReminder":false,"freeStock":16.0,"nextPOFreeStock":99.0,"nextPODueDate":"2023-10-09","totalPOFreeStock":99.0,"basketQuantityThresholds":[{"minimum":0,"maximum":99999.99,"stockMessages":[{"stockMessage":"Auf lager","class":"","stockBreakdownTab":0}]}]},"orderButtonText":"Muster anfordern","displayPrice":1.35,"displaySalePrice":null,"priceMessage":"CHF 1.35"},"largeSample":{"productId":211880,"stockMessage":{"productTypeID":56,"quantityMinimum":1.0,"quantityMaximum":57.0,"productTypeQuantityMaximum":null,"quantityIncrement":1.0,"reserveQuantityMaximum":50.0,"unit":"","allowStockCheck":false,"pieceBreakdownMinimum":null,"pieceBreakdownMaximum":null,"allowBackInStockReminder":false,"freeStock":57.0,"nextPOFreeStock":0.0,"nextPODueDate":null,"totalPOFreeStock":0.0,"basketQuantityThresholds":[{"minimum":0,"maximum":99999.99,"stockMessages":[{"stockMessage":"Auf lager","class":"","stockBreakdownTab":0}]}]},"orderButtonText":"Große Probe","displayPrice":7.5,"displaySalePrice":null,"priceMessage":"CHF 7.50"}},"Carousel":{"CarouselID":"#product-211878-carsouel","WrapperCSSClass":null,"AspectRatio":1.0,"Heading":"English Garden Floral Delft","Images":[{"ImageID":146688,"SortOrder":0,"AltText":"English Garden Floral - Delft Large Sample","Overlay":null,"MaxWidth":null,"ImageSize":1,"ForceLazyLoading":false}],"DisplayThumbnails":false,"DisplayDashes":true,"Interval":null,"PermitLargeImageModal":true},"ProductID":211878,"ProductTypeID":18,"ProductPageID":38910,"ProductCode":"PEH0004/03","Brand":"English Heritage","OrderFormID":"#product-211878","OrderFormCarouselID":"#product-211878-slide","PrimaryProduct":true,"OrderFormGroupID":null,"OrderFormGroup":null,"Size":null,"OrderFormName":"English Garden Floral Delft","BasketName":"English Garden Floral Delft","SortOrder":0,"Attributes":null,"Image":{"imageId":146688,"templateImageId":2,"altText":"English Garden Floral - Delft Large Sample","titleText":"English Garden Floral - Delft Cutting","sortOrder":0,"maxWidth":488},"OrderFormProperties":[{"Key":"Colour","Value":"Delft"},{"Key":"Code","Value":"PEH0004/03"}],"AllowSample":true,"AllowLargeSample":true,"AllowOrder":false,"AllowReserve":false,"AllowReserveWithBatchCutting":false,"ClientProductViewModels":"productViewModel(211879, 1), productViewModel(211880, 1)","URLKeywords":"wallpaper/english-heritage/english-garden-floral-delft-wallpaper","ImageLinkToProductPage":true,"IsLifestyle":false,"IsHotspot":false}},{"X":39.3600006103516,"x":"calc(39.3600% - 12.5px)","Y":79.2282357879639,"y":"calc(79.2282% - 12.5px)","OverlayPosition":"top-left","Product":{"Solitary":false,"ProductBase":{"x":39.360000610351562,"y":79.228235787963868,"product":{"productId":214455,"sortOrder":0,"productTypeId":15,"templateId":2,"code":"FEH0005/04","brand":"English Heritage","gtin13":null,"name":"Craven Street Flower - Woad","AKA":null,"size":null,"imageId":146989,"imageAltText":"Craven Street Flower - Woad Cutting","imageTitleText":"Craven Street Flower - Woad Cutting","rRPMessage":null,"rLRRP":null,"rLTradePrice":null,"displayPrice":null,"displaySalePrice":null,"priceMessage":null,"statusMessage":null,"urlSemantics":"fabric/english-heritage/craven-street-flower-woad-fabric","productPageId":39052,"url":"/de-ch/fabric/english-heritage/craven-street-flower-woad-fabric/p39052","itemAvailability":"InStock","primaryProduct":true,"orderFormGroupId":null,"orderFormName":"Craven Street Flower - Woad","attributes":null,"orderFormGroup":null,"orderFormProperties":[{"key":"Colour","value":"Woad"},{"key":"Code","value":"FEH0005/04"}],"controls":{"allowOrder":false,"allowReserve":false,"allowReserveWithBatchSample":false,"allowSample":true,"allowLargeSample":false,"allowBackInStockReminder":false,"disableOrder":false,"disableSample":false},"stockMessage":{"productTypeID":15,"quantityMinimum":1.0,"quantityMaximum":0.0,"productTypeQuantityMaximum":null,"quantityIncrement":0.1,"reserveQuantityMaximum":50.0,"unit":"m","allowStockCheck":false,"pieceBreakdownMinimum":1.0,"pieceBreakdownMaximum":50.0,"allowBackInStockReminder":false,"freeStock":211.5,"nextPOFreeStock":0.0,"nextPODueDate":null,"totalPOFreeStock":0.0,"basketQuantityThresholds":[{"minimum":0,"maximum":99999.99}]},"orderButtonText":"In den Warenkorb","reserveButtonText":"Reservieren","reserveWithBatchSampleButtonText":"Mit Chargenprobe aufbewahren","sample":{"productId":214456,"stockMessage":{"productTypeID":55,"quantityMinimum":1.0,"quantityMaximum":2.0,"productTypeQuantityMaximum":20.0,"quantityIncrement":1.0,"reserveQuantityMaximum":50.0,"unit":"","allowStockCheck":false,"pieceBreakdownMinimum":null,"pieceBreakdownMaximum":null,"allowBackInStockReminder":false,"freeStock":55.0,"nextPOFreeStock":99.0,"nextPODueDate":"2023-10-09","totalPOFreeStock":99.0,"basketQuantityThresholds":[{"minimum":0,"maximum":99999.99,"stockMessages":[{"stockMessage":"Auf lager","class":"","stockBreakdownTab":0}]}]},"orderButtonText":"Muster anfordern","displayPrice":1.35,"displaySalePrice":null,"priceMessage":"CHF 1.35"},"largeSample":{"productId":214457,"stockMessage":{"productTypeID":null,"quantityMinimum":1.0,"quantityMaximum":99.0,"productTypeQuantityMaximum":null,"quantityIncrement":1.0,"reserveQuantityMaximum":null,"unit":"","allowStockCheck":false,"pieceBreakdownMinimum":null,"pieceBreakdownMaximum":null,"allowBackInStockReminder":false,"freeStock":null,"nextPOFreeStock":null,"nextPODueDate":null,"totalPOFreeStock":null,"basketQuantityThresholds":[{"minimum":0,"maximum":99999.99,"stockMessages":[{"stockMessage":" mehr fällig in (1-2 wochen)","class":"","stockBreakdownTab":1}]}]},"orderButtonText":"In den Warenkorb","displayPrice":null,"displaySalePrice":null,"priceMessage":null}}},"Product":{"productId":214455,"sortOrder":0,"productTypeId":15,"templateId":2,"code":"FEH0005/04","brand":"English Heritage","gtin13":null,"name":"Craven Street Flower - Woad","AKA":null,"size":null,"imageId":146989,"imageAltText":"Craven Street Flower - Woad Cutting","imageTitleText":"Craven Street Flower - Woad Cutting","rRPMessage":null,"rLRRP":null,"rLTradePrice":null,"displayPrice":null,"displaySalePrice":null,"priceMessage":null,"statusMessage":null,"urlSemantics":"fabric/english-heritage/craven-street-flower-woad-fabric","productPageId":39052,"url":"/de-ch/fabric/english-heritage/craven-street-flower-woad-fabric/p39052","itemAvailability":"InStock","primaryProduct":true,"orderFormGroupId":null,"orderFormName":"Craven Street Flower - Woad","attributes":null,"orderFormGroup":null,"orderFormProperties":[{"key":"Colour","value":"Woad"},{"key":"Code","value":"FEH0005/04"}],"controls":{"allowOrder":false,"allowReserve":false,"allowReserveWithBatchSample":false,"allowSample":true,"allowLargeSample":false,"allowBackInStockReminder":false,"disableOrder":false,"disableSample":false},"stockMessage":{"productTypeID":15,"quantityMinimum":1.0,"quantityMaximum":0.0,"productTypeQuantityMaximum":null,"quantityIncrement":0.1,"reserveQuantityMaximum":50.0,"unit":"m","allowStockCheck":false,"pieceBreakdownMinimum":1.0,"pieceBreakdownMaximum":50.0,"allowBackInStockReminder":false,"freeStock":211.5,"nextPOFreeStock":0.0,"nextPODueDate":null,"totalPOFreeStock":0.0,"basketQuantityThresholds":[{"minimum":0,"maximum":99999.99}]},"orderButtonText":"In den Warenkorb","reserveButtonText":"Reservieren","reserveWithBatchSampleButtonText":"Mit Chargenprobe aufbewahren","sample":{"productId":214456,"stockMessage":{"productTypeID":55,"quantityMinimum":1.0,"quantityMaximum":2.0,"productTypeQuantityMaximum":20.0,"quantityIncrement":1.0,"reserveQuantityMaximum":50.0,"unit":"","allowStockCheck":false,"pieceBreakdownMinimum":null,"pieceBreakdownMaximum":null,"allowBackInStockReminder":false,"freeStock":55.0,"nextPOFreeStock":99.0,"nextPODueDate":"2023-10-09","totalPOFreeStock":99.0,"basketQuantityThresholds":[{"minimum":0,"maximum":99999.99,"stockMessages":[{"stockMessage":"Auf lager","class":"","stockBreakdownTab":0}]}]},"orderButtonText":"Muster anfordern","displayPrice":1.35,"displaySalePrice":null,"priceMessage":"CHF 1.35"},"largeSample":{"productId":214457,"stockMessage":{"productTypeID":null,"quantityMinimum":1.0,"quantityMaximum":99.0,"productTypeQuantityMaximum":null,"quantityIncrement":1.0,"reserveQuantityMaximum":null,"unit":"","allowStockCheck":false,"pieceBreakdownMinimum":null,"pieceBreakdownMaximum":null,"allowBackInStockReminder":false,"freeStock":null,"nextPOFreeStock":null,"nextPODueDate":null,"totalPOFreeStock":null,"basketQuantityThresholds":[{"minimum":0,"maximum":99999.99,"stockMessages":[{"stockMessage":" mehr fällig in (1-2 wochen)","class":"","stockBreakdownTab":1}]}]},"orderButtonText":"In den Warenkorb","displayPrice":null,"displaySalePrice":null,"priceMessage":null}},"Carousel":{"CarouselID":"#product-214455-carsouel","WrapperCSSClass":null,"AspectRatio":1.0,"Heading":"Craven Street Flower - Woad","Images":[{"ImageID":146989,"SortOrder":0,"AltText":"Craven Street Flower - Woad Cutting","Overlay":null,"MaxWidth":null,"ImageSize":1,"ForceLazyLoading":false}],"DisplayThumbnails":false,"DisplayDashes":true,"Interval":null,"PermitLargeImageModal":true},"ProductID":214455,"ProductTypeID":15,"ProductPageID":39052,"ProductCode":"FEH0005/04","Brand":"English Heritage","OrderFormID":"#product-214455","OrderFormCarouselID":"#product-214455-slide","PrimaryProduct":true,"OrderFormGroupID":null,"OrderFormGroup":null,"Size":null,"OrderFormName":"Craven Street Flower - Woad","BasketName":"Craven Street Flower - Woad","SortOrder":0,"Attributes":null,"Image":{"imageId":146989,"templateImageId":2,"altText":"Craven Street Flower - Woad Cutting","titleText":"Craven Street Flower - Woad Cutting","sortOrder":0,"maxWidth":488},"OrderFormProperties":[{"Key":"Colour","Value":"Woad"},{"Key":"Code","Value":"FEH0005/04"}],"AllowSample":true,"AllowLargeSample":false,"AllowOrder":false,"AllowReserve":false,"AllowReserveWithBatchCutting":false,"ClientProductViewModels":"productViewModel(214456, 1)","URLKeywords":"fabric/english-heritage/craven-street-flower-woad-fabric","ImageLinkToProductPage":true,"IsLifestyle":false,"IsHotspot":false}},{"X":52.7299995422363,"x":"calc(52.7300% - 12.5px)","Y":18.0301921630859,"y":"calc(18.0302% - 12.5px)","OverlayPosition":"top-right","Product":{"Solitary":false,"ProductBase":{"x":52.729999542236328,"y":18.030192163085939,"product":{"productId":214494,"sortOrder":0,"productTypeId":15,"templateId":2,"code":"FEH0008/03","brand":"English Heritage","gtin13":null,"name":"English Garden Floral - Delft","AKA":null,"size":null,"imageId":147488,"imageAltText":"English Garden Floral - Delft Cutting","imageTitleText":"English Garden Floral - Delft Cutting","rRPMessage":null,"rLRRP":null,"rLTradePrice":null,"displayPrice":null,"displaySalePrice":null,"priceMessage":null,"statusMessage":null,"urlSemantics":"fabric/english-heritage/english-garden-floral-delft-fabric","productPageId":39115,"url":"/de-ch/fabric/english-heritage/english-garden-floral-delft-fabric/p39115","itemAvailability":"InStock","primaryProduct":true,"orderFormGroupId":null,"orderFormName":"English Garden Floral - Delft","attributes":null,"orderFormGroup":null,"orderFormProperties":[{"key":"Colour","value":"Delft"},{"key":"Code","value":"FEH0008/03"}],"controls":{"allowOrder":false,"allowReserve":false,"allowReserveWithBatchSample":false,"allowSample":true,"allowLargeSample":false,"allowBackInStockReminder":false,"disableOrder":false,"disableSample":false},"stockMessage":{"productTypeID":15,"quantityMinimum":1.0,"quantityMaximum":0.0,"productTypeQuantityMaximum":null,"quantityIncrement":0.1,"reserveQuantityMaximum":50.0,"unit":"m","allowStockCheck":false,"pieceBreakdownMinimum":1.0,"pieceBreakdownMaximum":50.0,"allowBackInStockReminder":false,"freeStock":260.7,"nextPOFreeStock":0.0,"nextPODueDate":null,"totalPOFreeStock":0.0,"basketQuantityThresholds":[{"minimum":0,"maximum":99999.99}]},"orderButtonText":"In den Warenkorb","reserveButtonText":"Reservieren","reserveWithBatchSampleButtonText":"Mit Chargenprobe aufbewahren","sample":{"productId":214495,"stockMessage":{"productTypeID":55,"quantityMinimum":1.0,"quantityMaximum":2.0,"productTypeQuantityMaximum":20.0,"quantityIncrement":1.0,"reserveQuantityMaximum":1.0,"unit":"","allowStockCheck":false,"pieceBreakdownMinimum":null,"pieceBreakdownMaximum":null,"allowBackInStockReminder":false,"freeStock":1.0,"nextPOFreeStock":99.0,"nextPODueDate":"2023-10-09","totalPOFreeStock":99.0,"basketQuantityThresholds":[{"minimum":0,"maximum":99999.99,"stockMessages":[{"stockMessage":"1 auf lager","class":"","stockBreakdownTab":0}]}]},"orderButtonText":"Muster anfordern","displayPrice":1.35,"displaySalePrice":null,"priceMessage":"CHF 1.35"},"largeSample":{"productId":214496,"stockMessage":{"productTypeID":null,"quantityMinimum":1.0,"quantityMaximum":99.0,"productTypeQuantityMaximum":null,"quantityIncrement":1.0,"reserveQuantityMaximum":null,"unit":"","allowStockCheck":false,"pieceBreakdownMinimum":null,"pieceBreakdownMaximum":null,"allowBackInStockReminder":false,"freeStock":null,"nextPOFreeStock":null,"nextPODueDate":null,"totalPOFreeStock":null,"basketQuantityThresholds":[{"minimum":0,"maximum":99999.99,"stockMessages":[{"stockMessage":" mehr fällig in (1-2 wochen)","class":"","stockBreakdownTab":1}]}]},"orderButtonText":"In den Warenkorb","displayPrice":null,"displaySalePrice":null,"priceMessage":null}}},"Product":{"productId":214494,"sortOrder":0,"productTypeId":15,"templateId":2,"code":"FEH0008/03","brand":"English Heritage","gtin13":null,"name":"English Garden Floral - Delft","AKA":null,"size":null,"imageId":147488,"imageAltText":"English Garden Floral - Delft Cutting","imageTitleText":"English Garden Floral - Delft Cutting","rRPMessage":null,"rLRRP":null,"rLTradePrice":null,"displayPrice":null,"displaySalePrice":null,"priceMessage":null,"statusMessage":null,"urlSemantics":"fabric/english-heritage/english-garden-floral-delft-fabric","productPageId":39115,"url":"/de-ch/fabric/english-heritage/english-garden-floral-delft-fabric/p39115","itemAvailability":"InStock","primaryProduct":true,"orderFormGroupId":null,"orderFormName":"English Garden Floral - Delft","attributes":null,"orderFormGroup":null,"orderFormProperties":[{"key":"Colour","value":"Delft"},{"key":"Code","value":"FEH0008/03"}],"controls":{"allowOrder":false,"allowReserve":false,"allowReserveWithBatchSample":false,"allowSample":true,"allowLargeSample":false,"allowBackInStockReminder":false,"disableOrder":false,"disableSample":false},"stockMessage":{"productTypeID":15,"quantityMinimum":1.0,"quantityMaximum":0.0,"productTypeQuantityMaximum":null,"quantityIncrement":0.1,"reserveQuantityMaximum":50.0,"unit":"m","allowStockCheck":false,"pieceBreakdownMinimum":1.0,"pieceBreakdownMaximum":50.0,"allowBackInStockReminder":false,"freeStock":260.7,"nextPOFreeStock":0.0,"nextPODueDate":null,"totalPOFreeStock":0.0,"basketQuantityThresholds":[{"minimum":0,"maximum":99999.99}]},"orderButtonText":"In den Warenkorb","reserveButtonText":"Reservieren","reserveWithBatchSampleButtonText":"Mit Chargenprobe aufbewahren","sample":{"productId":214495,"stockMessage":{"productTypeID":55,"quantityMinimum":1.0,"quantityMaximum":2.0,"productTypeQuantityMaximum":20.0,"quantityIncrement":1.0,"reserveQuantityMaximum":1.0,"unit":"","allowStockCheck":false,"pieceBreakdownMinimum":null,"pieceBreakdownMaximum":null,"allowBackInStockReminder":false,"freeStock":1.0,"nextPOFreeStock":99.0,"nextPODueDate":"2023-10-09","totalPOFreeStock":99.0,"basketQuantityThresholds":[{"minimum":0,"maximum":99999.99,"stockMessages":[{"stockMessage":"1 auf lager","class":"","stockBreakdownTab":0}]}]},"orderButtonText":"Muster anfordern","displayPrice":1.35,"displaySalePrice":null,"priceMessage":"CHF 1.35"},"largeSample":{"productId":214496,"stockMessage":{"productTypeID":null,"quantityMinimum":1.0,"quantityMaximum":99.0,"productTypeQuantityMaximum":null,"quantityIncrement":1.0,"reserveQuantityMaximum":null,"unit":"","allowStockCheck":false,"pieceBreakdownMinimum":null,"pieceBreakdownMaximum":null,"allowBackInStockReminder":false,"freeStock":null,"nextPOFreeStock":null,"nextPODueDate":null,"totalPOFreeStock":null,"basketQuantityThresholds":[{"minimum":0,"maximum":99999.99,"stockMessages":[{"stockMessage":" mehr fällig in (1-2 wochen)","class":"","stockBreakdownTab":1}]}]},"orderButtonText":"In den Warenkorb","displayPrice":null,"displaySalePrice":null,"priceMessage":null}},"Carousel":{"CarouselID":"#product-214494-carsouel","WrapperCSSClass":null,"AspectRatio":1.0,"Heading":"English Garden Floral - Delft","Images":[{"ImageID":147488,"SortOrder":0,"AltText":"English Garden Floral - Delft Cutting","Overlay":null,"MaxWidth":null,"ImageSize":1,"ForceLazyLoading":false}],"DisplayThumbnails":false,"DisplayDashes":true,"Interval":null,"PermitLargeImageModal":true},"ProductID":214494,"ProductTypeID":15,"ProductPageID":39115,"ProductCode":"FEH0008/03","Brand":"English Heritage","OrderFormID":"#product-214494","OrderFormCarouselID":"#product-214494-slide","PrimaryProduct":true,"OrderFormGroupID":null,"OrderFormGroup":null,"Size":null,"OrderFormName":"English Garden Floral - Delft","BasketName":"English Garden Floral - Delft","SortOrder":0,"Attributes":null,"Image":{"imageId":147488,"templateImageId":2,"altText":"English Garden Floral - Delft Cutting","titleText":"English Garden Floral - Delft Cutting","sortOrder":0,"maxWidth":488},"OrderFormProperties":[{"Key":"Colour","Value":"Delft"},{"Key":"Code","Value":"FEH0008/03"}],"AllowSample":true,"AllowLargeSample":false,"AllowOrder":false,"AllowReserve":false,"AllowReserveWithBatchCutting":false,"ClientProductViewModels":"productViewModel(214495, 1)","URLKeywords":"fabric/english-heritage/english-garden-floral-delft-fabric","ImageLinkToProductPage":true,"IsLifestyle":false,"IsHotspot":false}},{"X":53.6100006103516,"x":"calc(53.6100% - 12.5px)","Y":82.3601949676514,"y":"calc(82.3602% - 12.5px)","OverlayPosition":"top-right","Product":{"Solitary":false,"ProductBase":{"x":53.610000610351563,"y":82.360194967651367,"product":{"productId":214423,"sortOrder":0,"productTypeId":15,"templateId":2,"code":"FEH0003/03","brand":"English Heritage","gtin13":null,"name":"Carlisle Fauna - Woad","AKA":null,"size":null,"imageId":146965,"imageAltText":"Carlisle Fauna - Woad Cutting","imageTitleText":"Carlisle Fauna - Woad Cutting","rRPMessage":null,"rLRRP":null,"rLTradePrice":null,"displayPrice":null,"displaySalePrice":null,"priceMessage":null,"statusMessage":null,"urlSemantics":"fabric/english-heritage/carlisle-fauna-woad-fabric","productPageId":39042,"url":"/de-ch/fabric/english-heritage/carlisle-fauna-woad-fabric/p39042","itemAvailability":"InStock","primaryProduct":true,"orderFormGroupId":null,"orderFormName":"Carlisle Fauna - Woad","attributes":null,"orderFormGroup":null,"orderFormProperties":[{"key":"Colour","value":"Woad"},{"key":"Code","value":"FEH0003/03"}],"controls":{"allowOrder":false,"allowReserve":false,"allowReserveWithBatchSample":false,"allowSample":true,"allowLargeSample":false,"allowBackInStockReminder":false,"disableOrder":false,"disableSample":false},"stockMessage":{"productTypeID":15,"quantityMinimum":1.0,"quantityMaximum":0.0,"productTypeQuantityMaximum":null,"quantityIncrement":0.1,"reserveQuantityMaximum":50.0,"unit":"m","allowStockCheck":false,"pieceBreakdownMinimum":1.0,"pieceBreakdownMaximum":50.0,"allowBackInStockReminder":false,"freeStock":162.9,"nextPOFreeStock":0.0,"nextPODueDate":null,"totalPOFreeStock":0.0,"basketQuantityThresholds":[{"minimum":0,"maximum":99999.99}]},"orderButtonText":"In den Warenkorb","reserveButtonText":"Reservieren","reserveWithBatchSampleButtonText":"Mit Chargenprobe aufbewahren","sample":{"productId":214424,"stockMessage":{"productTypeID":55,"quantityMinimum":1.0,"quantityMaximum":2.0,"productTypeQuantityMaximum":20.0,"quantityIncrement":1.0,"reserveQuantityMaximum":10.0,"unit":"","allowStockCheck":false,"pieceBreakdownMinimum":null,"pieceBreakdownMaximum":null,"allowBackInStockReminder":false,"freeStock":10.0,"nextPOFreeStock":99.0,"nextPODueDate":"2023-10-09","totalPOFreeStock":99.0,"basketQuantityThresholds":[{"minimum":0,"maximum":99999.99,"stockMessages":[{"stockMessage":"10 auf lager","class":"","stockBreakdownTab":0}]}]},"orderButtonText":"Muster anfordern","displayPrice":1.35,"displaySalePrice":null,"priceMessage":"CHF 1.35"},"largeSample":{"productId":214425,"stockMessage":{"productTypeID":null,"quantityMinimum":1.0,"quantityMaximum":99.0,"productTypeQuantityMaximum":null,"quantityIncrement":1.0,"reserveQuantityMaximum":null,"unit":"","allowStockCheck":false,"pieceBreakdownMinimum":null,"pieceBreakdownMaximum":null,"allowBackInStockReminder":false,"freeStock":null,"nextPOFreeStock":null,"nextPODueDate":null,"totalPOFreeStock":null,"basketQuantityThresholds":[{"minimum":0,"maximum":99999.99,"stockMessages":[{"stockMessage":" mehr fällig in (1-2 wochen)","class":"","stockBreakdownTab":1}]}]},"orderButtonText":"In den Warenkorb","displayPrice":null,"displaySalePrice":null,"priceMessage":null}}},"Product":{"productId":214423,"sortOrder":0,"productTypeId":15,"templateId":2,"code":"FEH0003/03","brand":"English Heritage","gtin13":null,"name":"Carlisle Fauna - Woad","AKA":null,"size":null,"imageId":146965,"imageAltText":"Carlisle Fauna - Woad Cutting","imageTitleText":"Carlisle Fauna - Woad Cutting","rRPMessage":null,"rLRRP":null,"rLTradePrice":null,"displayPrice":null,"displaySalePrice":null,"priceMessage":null,"statusMessage":null,"urlSemantics":"fabric/english-heritage/carlisle-fauna-woad-fabric","productPageId":39042,"url":"/de-ch/fabric/english-heritage/carlisle-fauna-woad-fabric/p39042","itemAvailability":"InStock","primaryProduct":true,"orderFormGroupId":null,"orderFormName":"Carlisle Fauna - Woad","attributes":null,"orderFormGroup":null,"orderFormProperties":[{"key":"Colour","value":"Woad"},{"key":"Code","value":"FEH0003/03"}],"controls":{"allowOrder":false,"allowReserve":false,"allowReserveWithBatchSample":false,"allowSample":true,"allowLargeSample":false,"allowBackInStockReminder":false,"disableOrder":false,"disableSample":false},"stockMessage":{"productTypeID":15,"quantityMinimum":1.0,"quantityMaximum":0.0,"productTypeQuantityMaximum":null,"quantityIncrement":0.1,"reserveQuantityMaximum":50.0,"unit":"m","allowStockCheck":false,"pieceBreakdownMinimum":1.0,"pieceBreakdownMaximum":50.0,"allowBackInStockReminder":false,"freeStock":162.9,"nextPOFreeStock":0.0,"nextPODueDate":null,"totalPOFreeStock":0.0,"basketQuantityThresholds":[{"minimum":0,"maximum":99999.99}]},"orderButtonText":"In den Warenkorb","reserveButtonText":"Reservieren","reserveWithBatchSampleButtonText":"Mit Chargenprobe aufbewahren","sample":{"productId":214424,"stockMessage":{"productTypeID":55,"quantityMinimum":1.0,"quantityMaximum":2.0,"productTypeQuantityMaximum":20.0,"quantityIncrement":1.0,"reserveQuantityMaximum":10.0,"unit":"","allowStockCheck":false,"pieceBreakdownMinimum":null,"pieceBreakdownMaximum":null,"allowBackInStockReminder":false,"freeStock":10.0,"nextPOFreeStock":99.0,"nextPODueDate":"2023-10-09","totalPOFreeStock":99.0,"basketQuantityThresholds":[{"minimum":0,"maximum":99999.99,"stockMessages":[{"stockMessage":"10 auf lager","class":"","stockBreakdownTab":0}]}]},"orderButtonText":"Muster anfordern","displayPrice":1.35,"displaySalePrice":null,"priceMessage":"CHF 1.35"},"largeSample":{"productId":214425,"stockMessage":{"productTypeID":null,"quantityMinimum":1.0,"quantityMaximum":99.0,"productTypeQuantityMaximum":null,"quantityIncrement":1.0,"reserveQuantityMaximum":null,"unit":"","allowStockCheck":false,"pieceBreakdownMinimum":null,"pieceBreakdownMaximum":null,"allowBackInStockReminder":false,"freeStock":null,"nextPOFreeStock":null,"nextPODueDate":null,"totalPOFreeStock":null,"basketQuantityThresholds":[{"minimum":0,"maximum":99999.99,"stockMessages":[{"stockMessage":" mehr fällig in (1-2 wochen)","class":"","stockBreakdownTab":1}]}]},"orderButtonText":"In den Warenkorb","displayPrice":null,"displaySalePrice":null,"priceMessage":null}},"Carousel":{"CarouselID":"#product-214423-carsouel","WrapperCSSClass":null,"AspectRatio":1.0,"Heading":"Carlisle Fauna - Woad","Images":[{"ImageID":146965,"SortOrder":0,"AltText":"Carlisle Fauna - Woad Cutting","Overlay":null,"MaxWidth":null,"ImageSize":1,"ForceLazyLoading":false}],"DisplayThumbnails":false,"DisplayDashes":true,"Interval":null,"PermitLargeImageModal":true},"ProductID":214423,"ProductTypeID":15,"ProductPageID":39042,"ProductCode":"FEH0003/03","Brand":"English Heritage","OrderFormID":"#product-214423","OrderFormCarouselID":"#product-214423-slide","PrimaryProduct":true,"OrderFormGroupID":null,"OrderFormGroup":null,"Size":null,"OrderFormName":"Carlisle Fauna - Woad","BasketName":"Carlisle Fauna - Woad","SortOrder":0,"Attributes":null,"Image":{"imageId":146965,"templateImageId":2,"altText":"Carlisle Fauna - Woad Cutting","titleText":"Carlisle Fauna - Woad Cutting","sortOrder":0,"maxWidth":488},"OrderFormProperties":[{"Key":"Colour","Value":"Woad"},{"Key":"Code","Value":"FEH0003/03"}],"AllowSample":true,"AllowLargeSample":false,"AllowOrder":false,"AllowReserve":false,"AllowReserveWithBatchCutting":false,"ClientProductViewModels":"productViewModel(214424, 1)","URLKeywords":"fabric/english-heritage/carlisle-fauna-woad-fabric","ImageLinkToProductPage":true,"IsLifestyle":false,"IsHotspot":false}},{"X":56.8400001525879,"x":"calc(56.8400% - 12.5px)","Y":64.7595051727295,"y":"calc(64.7595% - 12.5px)","OverlayPosition":"top-right","Product":{"Solitary":false,"ProductBase":{"x":56.840000152587891,"y":64.75950517272949,"product":{"productId":214481,"sortOrder":0,"productTypeId":15,"templateId":2,"code":"FEH0007/03","brand":"English Heritage","gtin13":null,"name":"Piccadilly Park - Woad","AKA":null,"size":null,"imageId":146994,"imageAltText":"Piccadilly Park - Woad Cutting","imageTitleText":"Piccadilly Park - Woad Cutting","rRPMessage":null,"rLRRP":null,"rLTradePrice":null,"displayPrice":null,"displaySalePrice":null,"priceMessage":null,"statusMessage":null,"urlSemantics":"fabric/english-heritage/piccadilly-park-woad-fabric","productPageId":39123,"url":"/de-ch/fabric/english-heritage/piccadilly-park-woad-fabric/p39123","itemAvailability":"InStock","primaryProduct":true,"orderFormGroupId":null,"orderFormName":"Piccadilly Park - Woad","attributes":null,"orderFormGroup":null,"orderFormProperties":[{"key":"Colour","value":"Woad"},{"key":"Code","value":"FEH0007/03"}],"controls":{"allowOrder":false,"allowReserve":false,"allowReserveWithBatchSample":false,"allowSample":true,"allowLargeSample":false,"allowBackInStockReminder":false,"disableOrder":false,"disableSample":false},"stockMessage":{"productTypeID":15,"quantityMinimum":1.0,"quantityMaximum":0.0,"productTypeQuantityMaximum":null,"quantityIncrement":0.1,"reserveQuantityMaximum":50.0,"unit":"m","allowStockCheck":false,"pieceBreakdownMinimum":1.0,"pieceBreakdownMaximum":50.0,"allowBackInStockReminder":false,"freeStock":95.2,"nextPOFreeStock":0.0,"nextPODueDate":null,"totalPOFreeStock":0.0,"basketQuantityThresholds":[{"minimum":0,"maximum":99999.99}]},"orderButtonText":"In den Warenkorb","reserveButtonText":"Reservieren","reserveWithBatchSampleButtonText":"Mit Chargenprobe aufbewahren","sample":{"productId":214482,"stockMessage":{"productTypeID":55,"quantityMinimum":1.0,"quantityMaximum":2.0,"productTypeQuantityMaximum":20.0,"quantityIncrement":1.0,"reserveQuantityMaximum":8.0,"unit":"","allowStockCheck":false,"pieceBreakdownMinimum":null,"pieceBreakdownMaximum":null,"allowBackInStockReminder":false,"freeStock":8.0,"nextPOFreeStock":99.0,"nextPODueDate":"2023-10-09","totalPOFreeStock":99.0,"basketQuantityThresholds":[{"minimum":0,"maximum":99999.99,"stockMessages":[{"stockMessage":"8 auf lager","class":"","stockBreakdownTab":0}]}]},"orderButtonText":"Muster anfordern","displayPrice":1.35,"displaySalePrice":null,"priceMessage":"CHF 1.35"},"largeSample":{"productId":214483,"stockMessage":{"productTypeID":null,"quantityMinimum":1.0,"quantityMaximum":99.0,"productTypeQuantityMaximum":null,"quantityIncrement":1.0,"reserveQuantityMaximum":null,"unit":"","allowStockCheck":false,"pieceBreakdownMinimum":null,"pieceBreakdownMaximum":null,"allowBackInStockReminder":false,"freeStock":null,"nextPOFreeStock":null,"nextPODueDate":null,"totalPOFreeStock":null,"basketQuantityThresholds":[{"minimum":0,"maximum":99999.99,"stockMessages":[{"stockMessage":" mehr fällig in (1-2 wochen)","class":"","stockBreakdownTab":1}]}]},"orderButtonText":"In den Warenkorb","displayPrice":null,"displaySalePrice":null,"priceMessage":null}}},"Product":{"productId":214481,"sortOrder":0,"productTypeId":15,"templateId":2,"code":"FEH0007/03","brand":"English Heritage","gtin13":null,"name":"Piccadilly Park - Woad","AKA":null,"size":null,"imageId":146994,"imageAltText":"Piccadilly Park - Woad Cutting","imageTitleText":"Piccadilly Park - Woad Cutting","rRPMessage":null,"rLRRP":null,"rLTradePrice":null,"displayPrice":null,"displaySalePrice":null,"priceMessage":null,"statusMessage":null,"urlSemantics":"fabric/english-heritage/piccadilly-park-woad-fabric","productPageId":39123,"url":"/de-ch/fabric/english-heritage/piccadilly-park-woad-fabric/p39123","itemAvailability":"InStock","primaryProduct":true,"orderFormGroupId":null,"orderFormName":"Piccadilly Park - Woad","attributes":null,"orderFormGroup":null,"orderFormProperties":[{"key":"Colour","value":"Woad"},{"key":"Code","value":"FEH0007/03"}],"controls":{"allowOrder":false,"allowReserve":false,"allowReserveWithBatchSample":false,"allowSample":true,"allowLargeSample":false,"allowBackInStockReminder":false,"disableOrder":false,"disableSample":false},"stockMessage":{"productTypeID":15,"quantityMinimum":1.0,"quantityMaximum":0.0,"productTypeQuantityMaximum":null,"quantityIncrement":0.1,"reserveQuantityMaximum":50.0,"unit":"m","allowStockCheck":false,"pieceBreakdownMinimum":1.0,"pieceBreakdownMaximum":50.0,"allowBackInStockReminder":false,"freeStock":95.2,"nextPOFreeStock":0.0,"nextPODueDate":null,"totalPOFreeStock":0.0,"basketQuantityThresholds":[{"minimum":0,"maximum":99999.99}]},"orderButtonText":"In den Warenkorb","reserveButtonText":"Reservieren","reserveWithBatchSampleButtonText":"Mit Chargenprobe aufbewahren","sample":{"productId":214482,"stockMessage":{"productTypeID":55,"quantityMinimum":1.0,"quantityMaximum":2.0,"productTypeQuantityMaximum":20.0,"quantityIncrement":1.0,"reserveQuantityMaximum":8.0,"unit":"","allowStockCheck":false,"pieceBreakdownMinimum":null,"pieceBreakdownMaximum":null,"allowBackInStockReminder":false,"freeStock":8.0,"nextPOFreeStock":99.0,"nextPODueDate":"2023-10-09","totalPOFreeStock":99.0,"basketQuantityThresholds":[{"minimum":0,"maximum":99999.99,"stockMessages":[{"stockMessage":"8 auf lager","class":"","stockBreakdownTab":0}]}]},"orderButtonText":"Muster anfordern","displayPrice":1.35,"displaySalePrice":null,"priceMessage":"CHF 1.35"},"largeSample":{"productId":214483,"stockMessage":{"productTypeID":null,"quantityMinimum":1.0,"quantityMaximum":99.0,"productTypeQuantityMaximum":null,"quantityIncrement":1.0,"reserveQuantityMaximum":null,"unit":"","allowStockCheck":false,"pieceBreakdownMinimum":null,"pieceBreakdownMaximum":null,"allowBackInStockReminder":false,"freeStock":null,"nextPOFreeStock":null,"nextPODueDate":null,"totalPOFreeStock":null,"basketQuantityThresholds":[{"minimum":0,"maximum":99999.99,"stockMessages":[{"stockMessage":" mehr fällig in (1-2 wochen)","class":"","stockBreakdownTab":1}]}]},"orderButtonText":"In den Warenkorb","displayPrice":null,"displaySalePrice":null,"priceMessage":null}},"Carousel":{"CarouselID":"#product-214481-carsouel","WrapperCSSClass":null,"AspectRatio":1.0,"Heading":"Piccadilly Park - Woad","Images":[{"ImageID":146994,"SortOrder":0,"AltText":"Piccadilly Park - Woad Cutting","Overlay":null,"MaxWidth":null,"ImageSize":1,"ForceLazyLoading":false}],"DisplayThumbnails":false,"DisplayDashes":true,"Interval":null,"PermitLargeImageModal":true},"ProductID":214481,"ProductTypeID":15,"ProductPageID":39123,"ProductCode":"FEH0007/03","Brand":"English Heritage","OrderFormID":"#product-214481","OrderFormCarouselID":"#product-214481-slide","PrimaryProduct":true,"OrderFormGroupID":null,"OrderFormGroup":null,"Size":null,"OrderFormName":"Piccadilly Park - Woad","BasketName":"Piccadilly Park - Woad","SortOrder":0,"Attributes":null,"Image":{"imageId":146994,"templateImageId":2,"altText":"Piccadilly Park - Woad Cutting","titleText":"Piccadilly Park - Woad Cutting","sortOrder":0,"maxWidth":488},"OrderFormProperties":[{"Key":"Colour","Value":"Woad"},{"Key":"Code","Value":"FEH0007/03"}],"AllowSample":true,"AllowLargeSample":false,"AllowOrder":false,"AllowReserve":false,"AllowReserveWithBatchCutting":false,"ClientProductViewModels":"productViewModel(214482, 1)","URLKeywords":"fabric/english-heritage/piccadilly-park-woad-fabric","ImageLinkToProductPage":true,"IsLifestyle":false,"IsHotspot":false}}]},{"ImageID":148804,"Hotspots":[{"X":28.7199993133545,"x":"calc(28.7200% - 12.5px)","Y":9.30062017440796,"y":"calc(9.3006% - 12.5px)","OverlayPosition":"top-left","Product":{"Solitary":false,"ProductBase":{"x":28.719999313354489,"y":9.3006201744079586,"product":{"productId":211837,"sortOrder":0,"productTypeId":18,"templateId":2,"code":"PEH0002/05","brand":"English Heritage","gtin13":"5051001661337","name":"Amsee Geometric Moss","AKA":null,"size":null,"imageId":146706,"imageAltText":"Amsee Geometric - Moss Cutting","imageTitleText":"Amsee Geometric - Moss Cutting","rRPMessage":null,"rLRRP":null,"rLTradePrice":null,"displayPrice":null,"displaySalePrice":null,"priceMessage":null,"statusMessage":null,"urlSemantics":"wallpaper/english-heritage/amsee-geometric-moss-wallpaper","productPageId":38905,"url":"/de-ch/wallpaper/english-heritage/amsee-geometric-moss-wallpaper/p38905","itemAvailability":"InStock","primaryProduct":true,"orderFormGroupId":null,"orderFormName":"Amsee Geometric Moss","attributes":null,"orderFormGroup":null,"orderFormProperties":[{"key":"Colour","value":"Moss"},{"key":"Code","value":"PEH0002/05"}],"controls":{"allowOrder":false,"allowReserve":false,"allowReserveWithBatchSample":false,"allowSample":true,"allowLargeSample":true,"allowBackInStockReminder":false,"disableOrder":false,"disableSample":false},"stockMessage":{"productTypeID":18,"quantityMinimum":1.0,"quantityMaximum":0.0,"productTypeQuantityMaximum":null,"quantityIncrement":1.0,"reserveQuantityMaximum":50.0,"unit":" rollen","allowStockCheck":false,"pieceBreakdownMinimum":null,"pieceBreakdownMaximum":null,"allowBackInStockReminder":false,"freeStock":157.0,"nextPOFreeStock":0.0,"nextPODueDate":null,"totalPOFreeStock":0.0,"basketQuantityThresholds":[{"minimum":0,"maximum":99999.99}]},"orderButtonText":"In den Warenkorb","reserveButtonText":"Reservieren","reserveWithBatchSampleButtonText":"Mit Chargenprobe aufbewahren","sample":{"productId":211838,"stockMessage":{"productTypeID":55,"quantityMinimum":1.0,"quantityMaximum":2.0,"productTypeQuantityMaximum":20.0,"quantityIncrement":1.0,"reserveQuantityMaximum":50.0,"unit":"","allowStockCheck":false,"pieceBreakdownMinimum":null,"pieceBreakdownMaximum":null,"allowBackInStockReminder":false,"freeStock":71.0,"nextPOFreeStock":99.0,"nextPODueDate":"2023-10-09","totalPOFreeStock":99.0,"basketQuantityThresholds":[{"minimum":0,"maximum":99999.99,"stockMessages":[{"stockMessage":"Auf lager","class":"","stockBreakdownTab":0}]}]},"orderButtonText":"Muster anfordern","displayPrice":1.35,"displaySalePrice":null,"priceMessage":"CHF 1.35"},"largeSample":{"productId":211839,"stockMessage":{"productTypeID":56,"quantityMinimum":1.0,"quantityMaximum":65.0,"productTypeQuantityMaximum":null,"quantityIncrement":1.0,"reserveQuantityMaximum":50.0,"unit":"","allowStockCheck":false,"pieceBreakdownMinimum":null,"pieceBreakdownMaximum":null,"allowBackInStockReminder":false,"freeStock":65.0,"nextPOFreeStock":0.0,"nextPODueDate":null,"totalPOFreeStock":0.0,"basketQuantityThresholds":[{"minimum":0,"maximum":99999.99,"stockMessages":[{"stockMessage":"Auf lager","class":"","stockBreakdownTab":0}]}]},"orderButtonText":"Große Probe","displayPrice":7.5,"displaySalePrice":null,"priceMessage":"CHF 7.50"}}},"Product":{"productId":211837,"sortOrder":0,"productTypeId":18,"templateId":2,"code":"PEH0002/05","brand":"English Heritage","gtin13":"5051001661337","name":"Amsee Geometric Moss","AKA":null,"size":null,"imageId":146706,"imageAltText":"Amsee Geometric - Moss Cutting","imageTitleText":"Amsee Geometric - Moss Cutting","rRPMessage":null,"rLRRP":null,"rLTradePrice":null,"displayPrice":null,"displaySalePrice":null,"priceMessage":null,"statusMessage":null,"urlSemantics":"wallpaper/english-heritage/amsee-geometric-moss-wallpaper","productPageId":38905,"url":"/de-ch/wallpaper/english-heritage/amsee-geometric-moss-wallpaper/p38905","itemAvailability":"InStock","primaryProduct":true,"orderFormGroupId":null,"orderFormName":"Amsee Geometric Moss","attributes":null,"orderFormGroup":null,"orderFormProperties":[{"key":"Colour","value":"Moss"},{"key":"Code","value":"PEH0002/05"}],"controls":{"allowOrder":false,"allowReserve":false,"allowReserveWithBatchSample":false,"allowSample":true,"allowLargeSample":true,"allowBackInStockReminder":false,"disableOrder":false,"disableSample":false},"stockMessage":{"productTypeID":18,"quantityMinimum":1.0,"quantityMaximum":0.0,"productTypeQuantityMaximum":null,"quantityIncrement":1.0,"reserveQuantityMaximum":50.0,"unit":" rollen","allowStockCheck":false,"pieceBreakdownMinimum":null,"pieceBreakdownMaximum":null,"allowBackInStockReminder":false,"freeStock":157.0,"nextPOFreeStock":0.0,"nextPODueDate":null,"totalPOFreeStock":0.0,"basketQuantityThresholds":[{"minimum":0,"maximum":99999.99}]},"orderButtonText":"In den Warenkorb","reserveButtonText":"Reservieren","reserveWithBatchSampleButtonText":"Mit Chargenprobe aufbewahren","sample":{"productId":211838,"stockMessage":{"productTypeID":55,"quantityMinimum":1.0,"quantityMaximum":2.0,"productTypeQuantityMaximum":20.0,"quantityIncrement":1.0,"reserveQuantityMaximum":50.0,"unit":"","allowStockCheck":false,"pieceBreakdownMinimum":null,"pieceBreakdownMaximum":null,"allowBackInStockReminder":false,"freeStock":71.0,"nextPOFreeStock":99.0,"nextPODueDate":"2023-10-09","totalPOFreeStock":99.0,"basketQuantityThresholds":[{"minimum":0,"maximum":99999.99,"stockMessages":[{"stockMessage":"Auf lager","class":"","stockBreakdownTab":0}]}]},"orderButtonText":"Muster anfordern","displayPrice":1.35,"displaySalePrice":null,"priceMessage":"CHF 1.35"},"largeSample":{"productId":211839,"stockMessage":{"productTypeID":56,"quantityMinimum":1.0,"quantityMaximum":65.0,"productTypeQuantityMaximum":null,"quantityIncrement":1.0,"reserveQuantityMaximum":50.0,"unit":"","allowStockCheck":false,"pieceBreakdownMinimum":null,"pieceBreakdownMaximum":null,"allowBackInStockReminder":false,"freeStock":65.0,"nextPOFreeStock":0.0,"nextPODueDate":null,"totalPOFreeStock":0.0,"basketQuantityThresholds":[{"minimum":0,"maximum":99999.99,"stockMessages":[{"stockMessage":"Auf lager","class":"","stockBreakdownTab":0}]}]},"orderButtonText":"Große Probe","displayPrice":7.5,"displaySalePrice":null,"priceMessage":"CHF 7.50"}},"Carousel":{"CarouselID":"#product-211837-carsouel","WrapperCSSClass":null,"AspectRatio":1.0,"Heading":"Amsee Geometric Moss","Images":[{"ImageID":146706,"SortOrder":0,"AltText":"Amsee Geometric - Moss Cutting","Overlay":null,"MaxWidth":null,"ImageSize":1,"ForceLazyLoading":false}],"DisplayThumbnails":false,"DisplayDashes":true,"Interval":null,"PermitLargeImageModal":true},"ProductID":211837,"ProductTypeID":18,"ProductPageID":38905,"ProductCode":"PEH0002/05","Brand":"English Heritage","OrderFormID":"#product-211837","OrderFormCarouselID":"#product-211837-slide","PrimaryProduct":true,"OrderFormGroupID":null,"OrderFormGroup":null,"Size":null,"OrderFormName":"Amsee Geometric Moss","BasketName":"Amsee Geometric Moss","SortOrder":0,"Attributes":null,"Image":{"imageId":146706,"templateImageId":2,"altText":"Amsee Geometric - Moss Cutting","titleText":"Amsee Geometric - Moss Cutting","sortOrder":0,"maxWidth":488},"OrderFormProperties":[{"Key":"Colour","Value":"Moss"},{"Key":"Code","Value":"PEH0002/05"}],"AllowSample":true,"AllowLargeSample":true,"AllowOrder":false,"AllowReserve":false,"AllowReserveWithBatchCutting":false,"ClientProductViewModels":"productViewModel(211838, 1), productViewModel(211839, 1)","URLKeywords":"wallpaper/english-heritage/amsee-geometric-moss-wallpaper","ImageLinkToProductPage":true,"IsLifestyle":false,"IsHotspot":false}},{"X":66.9899978637695,"x":"calc(66.9900% - 12.5px)","Y":85.6454421081543,"y":"calc(85.6454% - 12.5px)","OverlayPosition":"top-right","Product":{"Solitary":false,"ProductBase":{"x":66.989997863769531,"y":85.6454421081543,"product":{"productId":214471,"sortOrder":0,"productTypeId":15,"templateId":2,"code":"FEH0006/05","brand":"English Heritage","gtin13":null,"name":"Suffolk Garden - Chestnut","AKA":null,"size":null,"imageId":146986,"imageAltText":"Suffolk Garden - Chestnut Cutting","imageTitleText":"Suffolk Garden - Chestnut Cutting","rRPMessage":null,"rLRRP":null,"rLTradePrice":null,"displayPrice":null,"displaySalePrice":null,"priceMessage":null,"statusMessage":null,"urlSemantics":"fabric/english-heritage/suffolk-garden-chestnut-fabric","productPageId":39120,"url":"/de-ch/fabric/english-heritage/suffolk-garden-chestnut-fabric/p39120","itemAvailability":"InStock","primaryProduct":true,"orderFormGroupId":null,"orderFormName":"Suffolk Garden - Chestnut","attributes":null,"orderFormGroup":null,"orderFormProperties":[{"key":"Colour","value":"Chestnut"},{"key":"Code","value":"FEH0006/05"}],"controls":{"allowOrder":false,"allowReserve":false,"allowReserveWithBatchSample":false,"allowSample":true,"allowLargeSample":false,"allowBackInStockReminder":false,"disableOrder":false,"disableSample":false},"stockMessage":{"productTypeID":15,"quantityMinimum":1.0,"quantityMaximum":0.0,"productTypeQuantityMaximum":null,"quantityIncrement":0.1,"reserveQuantityMaximum":50.0,"unit":"m","allowStockCheck":false,"pieceBreakdownMinimum":1.0,"pieceBreakdownMaximum":50.0,"allowBackInStockReminder":false,"freeStock":86.1,"nextPOFreeStock":106.9,"nextPODueDate":"2023-09-28","totalPOFreeStock":106.9,"basketQuantityThresholds":[{"minimum":0,"maximum":99999.99}]},"orderButtonText":"In den Warenkorb","reserveButtonText":"Reservieren","reserveWithBatchSampleButtonText":"Mit Chargenprobe aufbewahren","sample":{"productId":214472,"stockMessage":{"productTypeID":55,"quantityMinimum":1.0,"quantityMaximum":2.0,"productTypeQuantityMaximum":20.0,"quantityIncrement":1.0,"reserveQuantityMaximum":49.0,"unit":"","allowStockCheck":false,"pieceBreakdownMinimum":null,"pieceBreakdownMaximum":null,"allowBackInStockReminder":false,"freeStock":49.0,"nextPOFreeStock":99.0,"nextPODueDate":"2023-10-09","totalPOFreeStock":99.0,"basketQuantityThresholds":[{"minimum":0,"maximum":99999.99,"stockMessages":[{"stockMessage":"Auf lager","class":"","stockBreakdownTab":0}]}]},"orderButtonText":"Muster anfordern","displayPrice":1.35,"displaySalePrice":null,"priceMessage":"CHF 1.35"},"largeSample":{"productId":214473,"stockMessage":{"productTypeID":null,"quantityMinimum":1.0,"quantityMaximum":99.0,"productTypeQuantityMaximum":null,"quantityIncrement":1.0,"reserveQuantityMaximum":null,"unit":"","allowStockCheck":false,"pieceBreakdownMinimum":null,"pieceBreakdownMaximum":null,"allowBackInStockReminder":false,"freeStock":null,"nextPOFreeStock":null,"nextPODueDate":null,"totalPOFreeStock":null,"basketQuantityThresholds":[{"minimum":0,"maximum":99999.99,"stockMessages":[{"stockMessage":" mehr fällig in (1-2 wochen)","class":"","stockBreakdownTab":1}]}]},"orderButtonText":"In den Warenkorb","displayPrice":null,"displaySalePrice":null,"priceMessage":null}}},"Product":{"productId":214471,"sortOrder":0,"productTypeId":15,"templateId":2,"code":"FEH0006/05","brand":"English Heritage","gtin13":null,"name":"Suffolk Garden - Chestnut","AKA":null,"size":null,"imageId":146986,"imageAltText":"Suffolk Garden - Chestnut Cutting","imageTitleText":"Suffolk Garden - Chestnut Cutting","rRPMessage":null,"rLRRP":null,"rLTradePrice":null,"displayPrice":null,"displaySalePrice":null,"priceMessage":null,"statusMessage":null,"urlSemantics":"fabric/english-heritage/suffolk-garden-chestnut-fabric","productPageId":39120,"url":"/de-ch/fabric/english-heritage/suffolk-garden-chestnut-fabric/p39120","itemAvailability":"InStock","primaryProduct":true,"orderFormGroupId":null,"orderFormName":"Suffolk Garden - Chestnut","attributes":null,"orderFormGroup":null,"orderFormProperties":[{"key":"Colour","value":"Chestnut"},{"key":"Code","value":"FEH0006/05"}],"controls":{"allowOrder":false,"allowReserve":false,"allowReserveWithBatchSample":false,"allowSample":true,"allowLargeSample":false,"allowBackInStockReminder":false,"disableOrder":false,"disableSample":false},"stockMessage":{"productTypeID":15,"quantityMinimum":1.0,"quantityMaximum":0.0,"productTypeQuantityMaximum":null,"quantityIncrement":0.1,"reserveQuantityMaximum":50.0,"unit":"m","allowStockCheck":false,"pieceBreakdownMinimum":1.0,"pieceBreakdownMaximum":50.0,"allowBackInStockReminder":false,"freeStock":86.1,"nextPOFreeStock":106.9,"nextPODueDate":"2023-09-28","totalPOFreeStock":106.9,"basketQuantityThresholds":[{"minimum":0,"maximum":99999.99}]},"orderButtonText":"In den Warenkorb","reserveButtonText":"Reservieren","reserveWithBatchSampleButtonText":"Mit Chargenprobe aufbewahren","sample":{"productId":214472,"stockMessage":{"productTypeID":55,"quantityMinimum":1.0,"quantityMaximum":2.0,"productTypeQuantityMaximum":20.0,"quantityIncrement":1.0,"reserveQuantityMaximum":49.0,"unit":"","allowStockCheck":false,"pieceBreakdownMinimum":null,"pieceBreakdownMaximum":null,"allowBackInStockReminder":false,"freeStock":49.0,"nextPOFreeStock":99.0,"nextPODueDate":"2023-10-09","totalPOFreeStock":99.0,"basketQuantityThresholds":[{"minimum":0,"maximum":99999.99,"stockMessages":[{"stockMessage":"Auf lager","class":"","stockBreakdownTab":0}]}]},"orderButtonText":"Muster anfordern","displayPrice":1.35,"displaySalePrice":null,"priceMessage":"CHF 1.35"},"largeSample":{"productId":214473,"stockMessage":{"productTypeID":null,"quantityMinimum":1.0,"quantityMaximum":99.0,"productTypeQuantityMaximum":null,"quantityIncrement":1.0,"reserveQuantityMaximum":null,"unit":"","allowStockCheck":false,"pieceBreakdownMinimum":null,"pieceBreakdownMaximum":null,"allowBackInStockReminder":false,"freeStock":null,"nextPOFreeStock":null,"nextPODueDate":null,"totalPOFreeStock":null,"basketQuantityThresholds":[{"minimum":0,"maximum":99999.99,"stockMessages":[{"stockMessage":" mehr fällig in (1-2 wochen)","class":"","stockBreakdownTab":1}]}]},"orderButtonText":"In den Warenkorb","displayPrice":null,"displaySalePrice":null,"priceMessage":null}},"Carousel":{"CarouselID":"#product-214471-carsouel","WrapperCSSClass":null,"AspectRatio":1.0,"Heading":"Suffolk Garden - Chestnut","Images":[{"ImageID":146986,"SortOrder":0,"AltText":"Suffolk Garden - Chestnut Cutting","Overlay":null,"MaxWidth":null,"ImageSize":1,"ForceLazyLoading":false}],"DisplayThumbnails":false,"DisplayDashes":true,"Interval":null,"PermitLargeImageModal":true},"ProductID":214471,"ProductTypeID":15,"ProductPageID":39120,"ProductCode":"FEH0006/05","Brand":"English Heritage","OrderFormID":"#product-214471","OrderFormCarouselID":"#product-214471-slide","PrimaryProduct":true,"OrderFormGroupID":null,"OrderFormGroup":null,"Size":null,"OrderFormName":"Suffolk Garden - Chestnut","BasketName":"Suffolk Garden - Chestnut","SortOrder":0,"Attributes":null,"Image":{"imageId":146986,"templateImageId":2,"altText":"Suffolk Garden - Chestnut Cutting","titleText":"Suffolk Garden - Chestnut Cutting","sortOrder":0,"maxWidth":488},"OrderFormProperties":[{"Key":"Colour","Value":"Chestnut"},{"Key":"Code","Value":"FEH0006/05"}],"AllowSample":true,"AllowLargeSample":false,"AllowOrder":false,"AllowReserve":false,"AllowReserveWithBatchCutting":false,"ClientProductViewModels":"productViewModel(214472, 1)","URLKeywords":"fabric/english-heritage/suffolk-garden-chestnut-fabric","ImageLinkToProductPage":true,"IsLifestyle":false,"IsHotspot":false}},{"X":82.8099975585938,"x":"calc(82.8100% - 12.5px)","Y":37.4080023117065,"y":"calc(37.4080% - 12.5px)","OverlayPosition":"top-right","Product":{"Solitary":false,"ProductBase":{"x":82.80999755859375,"y":37.408002311706539,"product":{"productId":214468,"sortOrder":0,"productTypeId":15,"templateId":2,"code":"FEH0006/04","brand":"English Heritage","gtin13":null,"name":"Suffolk Garden - Birch","AKA":null,"size":null,"imageId":146982,"imageAltText":"Suffolk Garden - Birch Cutting","imageTitleText":"Suffolk Garden - Birch Cutting","rRPMessage":null,"rLRRP":null,"rLTradePrice":null,"displayPrice":null,"displaySalePrice":null,"priceMessage":null,"statusMessage":null,"urlSemantics":"fabric/english-heritage/suffolk-garden-birch-fabric","productPageId":39119,"url":"/de-ch/fabric/english-heritage/suffolk-garden-birch-fabric/p39119","itemAvailability":"InStock","primaryProduct":true,"orderFormGroupId":null,"orderFormName":"Suffolk Garden - Birch","attributes":null,"orderFormGroup":null,"orderFormProperties":[{"key":"Colour","value":"Birch"},{"key":"Code","value":"FEH0006/04"}],"controls":{"allowOrder":false,"allowReserve":false,"allowReserveWithBatchSample":false,"allowSample":true,"allowLargeSample":false,"allowBackInStockReminder":false,"disableOrder":false,"disableSample":false},"stockMessage":{"productTypeID":15,"quantityMinimum":1.0,"quantityMaximum":0.0,"productTypeQuantityMaximum":null,"quantityIncrement":0.1,"reserveQuantityMaximum":50.0,"unit":"m","allowStockCheck":false,"pieceBreakdownMinimum":1.0,"pieceBreakdownMaximum":50.0,"allowBackInStockReminder":false,"freeStock":105.0,"nextPOFreeStock":150.9,"nextPODueDate":"2023-09-28","totalPOFreeStock":150.9,"basketQuantityThresholds":[{"minimum":0,"maximum":99999.99}]},"orderButtonText":"In den Warenkorb","reserveButtonText":"Reservieren","reserveWithBatchSampleButtonText":"Mit Chargenprobe aufbewahren","sample":{"productId":214469,"stockMessage":{"productTypeID":55,"quantityMinimum":1.0,"quantityMaximum":2.0,"productTypeQuantityMaximum":20.0,"quantityIncrement":1.0,"reserveQuantityMaximum":5.0,"unit":"","allowStockCheck":false,"pieceBreakdownMinimum":null,"pieceBreakdownMaximum":null,"allowBackInStockReminder":false,"freeStock":5.0,"nextPOFreeStock":99.0,"nextPODueDate":"2023-10-09","totalPOFreeStock":99.0,"basketQuantityThresholds":[{"minimum":0,"maximum":99999.99,"stockMessages":[{"stockMessage":"5 auf lager","class":"","stockBreakdownTab":0}]}]},"orderButtonText":"Muster anfordern","displayPrice":1.35,"displaySalePrice":null,"priceMessage":"CHF 1.35"},"largeSample":{"productId":214470,"stockMessage":{"productTypeID":null,"quantityMinimum":1.0,"quantityMaximum":99.0,"productTypeQuantityMaximum":null,"quantityIncrement":1.0,"reserveQuantityMaximum":null,"unit":"","allowStockCheck":false,"pieceBreakdownMinimum":null,"pieceBreakdownMaximum":null,"allowBackInStockReminder":false,"freeStock":null,"nextPOFreeStock":null,"nextPODueDate":null,"totalPOFreeStock":null,"basketQuantityThresholds":[{"minimum":0,"maximum":99999.99,"stockMessages":[{"stockMessage":" mehr fällig in (1-2 wochen)","class":"","stockBreakdownTab":1}]}]},"orderButtonText":"In den Warenkorb","displayPrice":null,"displaySalePrice":null,"priceMessage":null}}},"Product":{"productId":214468,"sortOrder":0,"productTypeId":15,"templateId":2,"code":"FEH0006/04","brand":"English Heritage","gtin13":null,"name":"Suffolk Garden - Birch","AKA":null,"size":null,"imageId":146982,"imageAltText":"Suffolk Garden - Birch Cutting","imageTitleText":"Suffolk Garden - Birch Cutting","rRPMessage":null,"rLRRP":null,"rLTradePrice":null,"displayPrice":null,"displaySalePrice":null,"priceMessage":null,"statusMessage":null,"urlSemantics":"fabric/english-heritage/suffolk-garden-birch-fabric","productPageId":39119,"url":"/de-ch/fabric/english-heritage/suffolk-garden-birch-fabric/p39119","itemAvailability":"InStock","primaryProduct":true,"orderFormGroupId":null,"orderFormName":"Suffolk Garden - Birch","attributes":null,"orderFormGroup":null,"orderFormProperties":[{"key":"Colour","value":"Birch"},{"key":"Code","value":"FEH0006/04"}],"controls":{"allowOrder":false,"allowReserve":false,"allowReserveWithBatchSample":false,"allowSample":true,"allowLargeSample":false,"allowBackInStockReminder":false,"disableOrder":false,"disableSample":false},"stockMessage":{"productTypeID":15,"quantityMinimum":1.0,"quantityMaximum":0.0,"productTypeQuantityMaximum":null,"quantityIncrement":0.1,"reserveQuantityMaximum":50.0,"unit":"m","allowStockCheck":false,"pieceBreakdownMinimum":1.0,"pieceBreakdownMaximum":50.0,"allowBackInStockReminder":false,"freeStock":105.0,"nextPOFreeStock":150.9,"nextPODueDate":"2023-09-28","totalPOFreeStock":150.9,"basketQuantityThresholds":[{"minimum":0,"maximum":99999.99}]},"orderButtonText":"In den Warenkorb","reserveButtonText":"Reservieren","reserveWithBatchSampleButtonText":"Mit Chargenprobe aufbewahren","sample":{"productId":214469,"stockMessage":{"productTypeID":55,"quantityMinimum":1.0,"quantityMaximum":2.0,"productTypeQuantityMaximum":20.0,"quantityIncrement":1.0,"reserveQuantityMaximum":5.0,"unit":"","allowStockCheck":false,"pieceBreakdownMinimum":null,"pieceBreakdownMaximum":null,"allowBackInStockReminder":false,"freeStock":5.0,"nextPOFreeStock":99.0,"nextPODueDate":"2023-10-09","totalPOFreeStock":99.0,"basketQuantityThresholds":[{"minimum":0,"maximum":99999.99,"stockMessages":[{"stockMessage":"5 auf lager","class":"","stockBreakdownTab":0}]}]},"orderButtonText":"Muster anfordern","displayPrice":1.35,"displaySalePrice":null,"priceMessage":"CHF 1.35"},"largeSample":{"productId":214470,"stockMessage":{"productTypeID":null,"quantityMinimum":1.0,"quantityMaximum":99.0,"productTypeQuantityMaximum":null,"quantityIncrement":1.0,"reserveQuantityMaximum":null,"unit":"","allowStockCheck":false,"pieceBreakdownMinimum":null,"pieceBreakdownMaximum":null,"allowBackInStockReminder":false,"freeStock":null,"nextPOFreeStock":null,"nextPODueDate":null,"totalPOFreeStock":null,"basketQuantityThresholds":[{"minimum":0,"maximum":99999.99,"stockMessages":[{"stockMessage":" mehr fällig in (1-2 wochen)","class":"","stockBreakdownTab":1}]}]},"orderButtonText":"In den Warenkorb","displayPrice":null,"displaySalePrice":null,"priceMessage":null}},"Carousel":{"CarouselID":"#product-214468-carsouel","WrapperCSSClass":null,"AspectRatio":1.0,"Heading":"Suffolk Garden - Birch","Images":[{"ImageID":146982,"SortOrder":0,"AltText":"Suffolk Garden - Birch Cutting","Overlay":null,"MaxWidth":null,"ImageSize":1,"ForceLazyLoading":false}],"DisplayThumbnails":false,"DisplayDashes":true,"Interval":null,"PermitLargeImageModal":true},"ProductID":214468,"ProductTypeID":15,"ProductPageID":39119,"ProductCode":"FEH0006/04","Brand":"English Heritage","OrderFormID":"#product-214468","OrderFormCarouselID":"#product-214468-slide","PrimaryProduct":true,"OrderFormGroupID":null,"OrderFormGroup":null,"Size":null,"OrderFormName":"Suffolk Garden - Birch","BasketName":"Suffolk Garden - Birch","SortOrder":0,"Attributes":null,"Image":{"imageId":146982,"templateImageId":2,"altText":"Suffolk Garden - Birch Cutting","titleText":"Suffolk Garden - Birch Cutting","sortOrder":0,"maxWidth":488},"OrderFormProperties":[{"Key":"Colour","Value":"Birch"},{"Key":"Code","Value":"FEH0006/04"}],"AllowSample":true,"AllowLargeSample":false,"AllowOrder":false,"AllowReserve":false,"AllowReserveWithBatchCutting":false,"ClientProductViewModels":"productViewModel(214469, 1)","URLKeywords":"fabric/english-heritage/suffolk-garden-birch-fabric","ImageLinkToProductPage":true,"IsLifestyle":false,"IsHotspot":false}}]},{"ImageID":149245,"Hotspots":[{"X":25.2730464847541,"x":"calc(25.2730% - 12.5px)","Y":76.1508872903929,"y":"calc(76.1509% - 12.5px)","OverlayPosition":"top-left","Product":{"Solitary":false,"ProductBase":{"x":25.273046484754129,"y":76.150887290392916,"product":{"productId":214413,"sortOrder":0,"productTypeId":15,"templateId":2,"code":"FEH0002/04","brand":"English Heritage","gtin13":null,"name":"Eagle House Damask - Seagrass","AKA":null,"size":null,"imageId":146963,"imageAltText":"Eagle House Damask - Seagrass Cutting","imageTitleText":"Eagle House Damask - Seagrass Cutting","rRPMessage":null,"rLRRP":null,"rLTradePrice":null,"displayPrice":null,"displaySalePrice":null,"priceMessage":null,"statusMessage":null,"urlSemantics":"fabric/english-heritage/eagle-house-damask-seagrass-fabric","productPageId":39039,"url":"/de-ch/fabric/english-heritage/eagle-house-damask-seagrass-fabric/p39039","itemAvailability":"InStock","primaryProduct":true,"orderFormGroupId":null,"orderFormName":"Eagle House Damask - Seagrass","attributes":null,"orderFormGroup":null,"orderFormProperties":[{"key":"Colour","value":"Seagrass"},{"key":"Code","value":"FEH0002/04"}],"controls":{"allowOrder":false,"allowReserve":false,"allowReserveWithBatchSample":false,"allowSample":true,"allowLargeSample":false,"allowBackInStockReminder":false,"disableOrder":false,"disableSample":false},"stockMessage":{"productTypeID":15,"quantityMinimum":1.0,"quantityMaximum":0.0,"productTypeQuantityMaximum":null,"quantityIncrement":0.1,"reserveQuantityMaximum":50.0,"unit":"m","allowStockCheck":false,"pieceBreakdownMinimum":1.0,"pieceBreakdownMaximum":50.0,"allowBackInStockReminder":false,"freeStock":124.7,"nextPOFreeStock":0.0,"nextPODueDate":null,"totalPOFreeStock":0.0,"basketQuantityThresholds":[{"minimum":0,"maximum":99999.99}]},"orderButtonText":"In den Warenkorb","reserveButtonText":"Reservieren","reserveWithBatchSampleButtonText":"Mit Chargenprobe aufbewahren","sample":{"productId":214414,"stockMessage":{"productTypeID":55,"quantityMinimum":1.0,"quantityMaximum":2.0,"productTypeQuantityMaximum":20.0,"quantityIncrement":1.0,"reserveQuantityMaximum":33.0,"unit":"","allowStockCheck":false,"pieceBreakdownMinimum":null,"pieceBreakdownMaximum":null,"allowBackInStockReminder":false,"freeStock":33.0,"nextPOFreeStock":99.0,"nextPODueDate":"2023-10-09","totalPOFreeStock":99.0,"basketQuantityThresholds":[{"minimum":0,"maximum":99999.99,"stockMessages":[{"stockMessage":"Auf lager","class":"","stockBreakdownTab":0}]}]},"orderButtonText":"Muster anfordern","displayPrice":1.35,"displaySalePrice":null,"priceMessage":"CHF 1.35"},"largeSample":{"productId":214415,"stockMessage":{"productTypeID":null,"quantityMinimum":1.0,"quantityMaximum":99.0,"productTypeQuantityMaximum":null,"quantityIncrement":1.0,"reserveQuantityMaximum":null,"unit":"","allowStockCheck":false,"pieceBreakdownMinimum":null,"pieceBreakdownMaximum":null,"allowBackInStockReminder":false,"freeStock":null,"nextPOFreeStock":null,"nextPODueDate":null,"totalPOFreeStock":null,"basketQuantityThresholds":[{"minimum":0,"maximum":99999.99,"stockMessages":[{"stockMessage":" mehr fällig in (1-2 wochen)","class":"","stockBreakdownTab":1}]}]},"orderButtonText":"In den Warenkorb","displayPrice":null,"displaySalePrice":null,"priceMessage":null}}},"Product":{"productId":214413,"sortOrder":0,"productTypeId":15,"templateId":2,"code":"FEH0002/04","brand":"English Heritage","gtin13":null,"name":"Eagle House Damask - Seagrass","AKA":null,"size":null,"imageId":146963,"imageAltText":"Eagle House Damask - Seagrass Cutting","imageTitleText":"Eagle House Damask - Seagrass Cutting","rRPMessage":null,"rLRRP":null,"rLTradePrice":null,"displayPrice":null,"displaySalePrice":null,"priceMessage":null,"statusMessage":null,"urlSemantics":"fabric/english-heritage/eagle-house-damask-seagrass-fabric","productPageId":39039,"url":"/de-ch/fabric/english-heritage/eagle-house-damask-seagrass-fabric/p39039","itemAvailability":"InStock","primaryProduct":true,"orderFormGroupId":null,"orderFormName":"Eagle House Damask - Seagrass","attributes":null,"orderFormGroup":null,"orderFormProperties":[{"key":"Colour","value":"Seagrass"},{"key":"Code","value":"FEH0002/04"}],"controls":{"allowOrder":false,"allowReserve":false,"allowReserveWithBatchSample":false,"allowSample":true,"allowLargeSample":false,"allowBackInStockReminder":false,"disableOrder":false,"disableSample":false},"stockMessage":{"productTypeID":15,"quantityMinimum":1.0,"quantityMaximum":0.0,"productTypeQuantityMaximum":null,"quantityIncrement":0.1,"reserveQuantityMaximum":50.0,"unit":"m","allowStockCheck":false,"pieceBreakdownMinimum":1.0,"pieceBreakdownMaximum":50.0,"allowBackInStockReminder":false,"freeStock":124.7,"nextPOFreeStock":0.0,"nextPODueDate":null,"totalPOFreeStock":0.0,"basketQuantityThresholds":[{"minimum":0,"maximum":99999.99}]},"orderButtonText":"In den Warenkorb","reserveButtonText":"Reservieren","reserveWithBatchSampleButtonText":"Mit Chargenprobe aufbewahren","sample":{"productId":214414,"stockMessage":{"productTypeID":55,"quantityMinimum":1.0,"quantityMaximum":2.0,"productTypeQuantityMaximum":20.0,"quantityIncrement":1.0,"reserveQuantityMaximum":33.0,"unit":"","allowStockCheck":false,"pieceBreakdownMinimum":null,"pieceBreakdownMaximum":null,"allowBackInStockReminder":false,"freeStock":33.0,"nextPOFreeStock":99.0,"nextPODueDate":"2023-10-09","totalPOFreeStock":99.0,"basketQuantityThresholds":[{"minimum":0,"maximum":99999.99,"stockMessages":[{"stockMessage":"Auf lager","class":"","stockBreakdownTab":0}]}]},"orderButtonText":"Muster anfordern","displayPrice":1.35,"displaySalePrice":null,"priceMessage":"CHF 1.35"},"largeSample":{"productId":214415,"stockMessage":{"productTypeID":null,"quantityMinimum":1.0,"quantityMaximum":99.0,"productTypeQuantityMaximum":null,"quantityIncrement":1.0,"reserveQuantityMaximum":null,"unit":"","allowStockCheck":false,"pieceBreakdownMinimum":null,"pieceBreakdownMaximum":null,"allowBackInStockReminder":false,"freeStock":null,"nextPOFreeStock":null,"nextPODueDate":null,"totalPOFreeStock":null,"basketQuantityThresholds":[{"minimum":0,"maximum":99999.99,"stockMessages":[{"stockMessage":" mehr fällig in (1-2 wochen)","class":"","stockBreakdownTab":1}]}]},"orderButtonText":"In den Warenkorb","displayPrice":null,"displaySalePrice":null,"priceMessage":null}},"Carousel":{"CarouselID":"#product-214413-carsouel","WrapperCSSClass":null,"AspectRatio":1.0,"Heading":"Eagle House Damask - Seagrass","Images":[{"ImageID":146963,"SortOrder":0,"AltText":"Eagle House Damask - Seagrass Cutting","Overlay":null,"MaxWidth":null,"ImageSize":1,"ForceLazyLoading":false}],"DisplayThumbnails":false,"DisplayDashes":true,"Interval":null,"PermitLargeImageModal":true},"ProductID":214413,"ProductTypeID":15,"ProductPageID":39039,"ProductCode":"FEH0002/04","Brand":"English Heritage","OrderFormID":"#product-214413","OrderFormCarouselID":"#product-214413-slide","PrimaryProduct":true,"OrderFormGroupID":null,"OrderFormGroup":null,"Size":null,"OrderFormName":"Eagle House Damask - Seagrass","BasketName":"Eagle House Damask - Seagrass","SortOrder":0,"Attributes":null,"Image":{"imageId":146963,"templateImageId":2,"altText":"Eagle House Damask - Seagrass Cutting","titleText":"Eagle House Damask - Seagrass Cutting","sortOrder":0,"maxWidth":488},"OrderFormProperties":[{"Key":"Colour","Value":"Seagrass"},{"Key":"Code","Value":"FEH0002/04"}],"AllowSample":true,"AllowLargeSample":false,"AllowOrder":false,"AllowReserve":false,"AllowReserveWithBatchCutting":false,"ClientProductViewModels":"productViewModel(214414, 1)","URLKeywords":"fabric/english-heritage/eagle-house-damask-seagrass-fabric","ImageLinkToProductPage":true,"IsLifestyle":false,"IsHotspot":false}},{"X":41.0784900992926,"x":"calc(41.0785% - 12.5px)","Y":11.7148489688803,"y":"calc(11.7148% - 12.5px)","OverlayPosition":"top-left","Product":{"Solitary":false,"ProductBase":{"x":41.078490099292587,"y":11.714848968880309,"product":{"productId":211837,"sortOrder":0,"productTypeId":18,"templateId":2,"code":"PEH0002/05","brand":"English Heritage","gtin13":"5051001661337","name":"Amsee Geometric Moss","AKA":null,"size":null,"imageId":146706,"imageAltText":"Amsee Geometric - Moss Cutting","imageTitleText":"Amsee Geometric - Moss Cutting","rRPMessage":null,"rLRRP":null,"rLTradePrice":null,"displayPrice":null,"displaySalePrice":null,"priceMessage":null,"statusMessage":null,"urlSemantics":"wallpaper/english-heritage/amsee-geometric-moss-wallpaper","productPageId":38905,"url":"/de-ch/wallpaper/english-heritage/amsee-geometric-moss-wallpaper/p38905","itemAvailability":"InStock","primaryProduct":true,"orderFormGroupId":null,"orderFormName":"Amsee Geometric Moss","attributes":null,"orderFormGroup":null,"orderFormProperties":[{"key":"Colour","value":"Moss"},{"key":"Code","value":"PEH0002/05"}],"controls":{"allowOrder":false,"allowReserve":false,"allowReserveWithBatchSample":false,"allowSample":true,"allowLargeSample":true,"allowBackInStockReminder":false,"disableOrder":false,"disableSample":false},"stockMessage":{"productTypeID":18,"quantityMinimum":1.0,"quantityMaximum":0.0,"productTypeQuantityMaximum":null,"quantityIncrement":1.0,"reserveQuantityMaximum":50.0,"unit":" rollen","allowStockCheck":false,"pieceBreakdownMinimum":null,"pieceBreakdownMaximum":null,"allowBackInStockReminder":false,"freeStock":157.0,"nextPOFreeStock":0.0,"nextPODueDate":null,"totalPOFreeStock":0.0,"basketQuantityThresholds":[{"minimum":0,"maximum":99999.99}]},"orderButtonText":"In den Warenkorb","reserveButtonText":"Reservieren","reserveWithBatchSampleButtonText":"Mit Chargenprobe aufbewahren","sample":{"productId":211838,"stockMessage":{"productTypeID":55,"quantityMinimum":1.0,"quantityMaximum":2.0,"productTypeQuantityMaximum":20.0,"quantityIncrement":1.0,"reserveQuantityMaximum":50.0,"unit":"","allowStockCheck":false,"pieceBreakdownMinimum":null,"pieceBreakdownMaximum":null,"allowBackInStockReminder":false,"freeStock":71.0,"nextPOFreeStock":99.0,"nextPODueDate":"2023-10-09","totalPOFreeStock":99.0,"basketQuantityThresholds":[{"minimum":0,"maximum":99999.99,"stockMessages":[{"stockMessage":"Auf lager","class":"","stockBreakdownTab":0}]}]},"orderButtonText":"Muster anfordern","displayPrice":1.35,"displaySalePrice":null,"priceMessage":"CHF 1.35"},"largeSample":{"productId":211839,"stockMessage":{"productTypeID":56,"quantityMinimum":1.0,"quantityMaximum":65.0,"productTypeQuantityMaximum":null,"quantityIncrement":1.0,"reserveQuantityMaximum":50.0,"unit":"","allowStockCheck":false,"pieceBreakdownMinimum":null,"pieceBreakdownMaximum":null,"allowBackInStockReminder":false,"freeStock":65.0,"nextPOFreeStock":0.0,"nextPODueDate":null,"totalPOFreeStock":0.0,"basketQuantityThresholds":[{"minimum":0,"maximum":99999.99,"stockMessages":[{"stockMessage":"Auf lager","class":"","stockBreakdownTab":0}]}]},"orderButtonText":"Große Probe","displayPrice":7.5,"displaySalePrice":null,"priceMessage":"CHF 7.50"}}},"Product":{"productId":211837,"sortOrder":0,"productTypeId":18,"templateId":2,"code":"PEH0002/05","brand":"English Heritage","gtin13":"5051001661337","name":"Amsee Geometric Moss","AKA":null,"size":null,"imageId":146706,"imageAltText":"Amsee Geometric - Moss Cutting","imageTitleText":"Amsee Geometric - Moss Cutting","rRPMessage":null,"rLRRP":null,"rLTradePrice":null,"displayPrice":null,"displaySalePrice":null,"priceMessage":null,"statusMessage":null,"urlSemantics":"wallpaper/english-heritage/amsee-geometric-moss-wallpaper","productPageId":38905,"url":"/de-ch/wallpaper/english-heritage/amsee-geometric-moss-wallpaper/p38905","itemAvailability":"InStock","primaryProduct":true,"orderFormGroupId":null,"orderFormName":"Amsee Geometric Moss","attributes":null,"orderFormGroup":null,"orderFormProperties":[{"key":"Colour","value":"Moss"},{"key":"Code","value":"PEH0002/05"}],"controls":{"allowOrder":false,"allowReserve":false,"allowReserveWithBatchSample":false,"allowSample":true,"allowLargeSample":true,"allowBackInStockReminder":false,"disableOrder":false,"disableSample":false},"stockMessage":{"productTypeID":18,"quantityMinimum":1.0,"quantityMaximum":0.0,"productTypeQuantityMaximum":null,"quantityIncrement":1.0,"reserveQuantityMaximum":50.0,"unit":" rollen","allowStockCheck":false,"pieceBreakdownMinimum":null,"pieceBreakdownMaximum":null,"allowBackInStockReminder":false,"freeStock":157.0,"nextPOFreeStock":0.0,"nextPODueDate":null,"totalPOFreeStock":0.0,"basketQuantityThresholds":[{"minimum":0,"maximum":99999.99}]},"orderButtonText":"In den Warenkorb","reserveButtonText":"Reservieren","reserveWithBatchSampleButtonText":"Mit Chargenprobe aufbewahren","sample":{"productId":211838,"stockMessage":{"productTypeID":55,"quantityMinimum":1.0,"quantityMaximum":2.0,"productTypeQuantityMaximum":20.0,"quantityIncrement":1.0,"reserveQuantityMaximum":50.0,"unit":"","allowStockCheck":false,"pieceBreakdownMinimum":null,"pieceBreakdownMaximum":null,"allowBackInStockReminder":false,"freeStock":71.0,"nextPOFreeStock":99.0,"nextPODueDate":"2023-10-09","totalPOFreeStock":99.0,"basketQuantityThresholds":[{"minimum":0,"maximum":99999.99,"stockMessages":[{"stockMessage":"Auf lager","class":"","stockBreakdownTab":0}]}]},"orderButtonText":"Muster anfordern","displayPrice":1.35,"displaySalePrice":null,"priceMessage":"CHF 1.35"},"largeSample":{"productId":211839,"stockMessage":{"productTypeID":56,"quantityMinimum":1.0,"quantityMaximum":65.0,"productTypeQuantityMaximum":null,"quantityIncrement":1.0,"reserveQuantityMaximum":50.0,"unit":"","allowStockCheck":false,"pieceBreakdownMinimum":null,"pieceBreakdownMaximum":null,"allowBackInStockReminder":false,"freeStock":65.0,"nextPOFreeStock":0.0,"nextPODueDate":null,"totalPOFreeStock":0.0,"basketQuantityThresholds":[{"minimum":0,"maximum":99999.99,"stockMessages":[{"stockMessage":"Auf lager","class":"","stockBreakdownTab":0}]}]},"orderButtonText":"Große Probe","displayPrice":7.5,"displaySalePrice":null,"priceMessage":"CHF 7.50"}},"Carousel":{"CarouselID":"#product-211837-carsouel","WrapperCSSClass":null,"AspectRatio":1.0,"Heading":"Amsee Geometric Moss","Images":[{"ImageID":146706,"SortOrder":0,"AltText":"Amsee Geometric - Moss Cutting","Overlay":null,"MaxWidth":null,"ImageSize":1,"ForceLazyLoading":false}],"DisplayThumbnails":false,"DisplayDashes":true,"Interval":null,"PermitLargeImageModal":true},"ProductID":211837,"ProductTypeID":18,"ProductPageID":38905,"ProductCode":"PEH0002/05","Brand":"English Heritage","OrderFormID":"#product-211837","OrderFormCarouselID":"#product-211837-slide","PrimaryProduct":true,"OrderFormGroupID":null,"OrderFormGroup":null,"Size":null,"OrderFormName":"Amsee Geometric Moss","BasketName":"Amsee Geometric Moss","SortOrder":0,"Attributes":null,"Image":{"imageId":146706,"templateImageId":2,"altText":"Amsee Geometric - Moss Cutting","titleText":"Amsee Geometric - Moss Cutting","sortOrder":0,"maxWidth":488},"OrderFormProperties":[{"Key":"Colour","Value":"Moss"},{"Key":"Code","Value":"PEH0002/05"}],"AllowSample":true,"AllowLargeSample":true,"AllowOrder":false,"AllowReserve":false,"AllowReserveWithBatchCutting":false,"ClientProductViewModels":"productViewModel(211838, 1), productViewModel(211839, 1)","URLKeywords":"wallpaper/english-heritage/amsee-geometric-moss-wallpaper","ImageLinkToProductPage":true,"IsLifestyle":false,"IsHotspot":false}}]},{"ImageID":149246,"Hotspots":[{"X":27.2901525797625,"x":"calc(27.2902% - 12.5px)","Y":34.9046037770923,"y":"calc(34.9046% - 12.5px)","OverlayPosition":"top-left","Product":{"Solitary":false,"ProductBase":{"x":27.290152579762459,"y":34.904603777092333,"product":{"productId":214465,"sortOrder":0,"productTypeId":15,"templateId":2,"code":"FEH0006/03","brand":"English Heritage","gtin13":null,"name":"Suffolk Garden - Slate Blue","AKA":null,"size":null,"imageId":146990,"imageAltText":"Suffolk Garden - Slate Blue Cutting","imageTitleText":"Suffolk Garden - Slate Blue Cutting","rRPMessage":null,"rLRRP":null,"rLTradePrice":null,"displayPrice":null,"displaySalePrice":null,"priceMessage":null,"statusMessage":null,"urlSemantics":"fabric/english-heritage/suffolk-garden-slate-blue-fabric","productPageId":39118,"url":"/de-ch/fabric/english-heritage/suffolk-garden-slate-blue-fabric/p39118","itemAvailability":"InStock","primaryProduct":true,"orderFormGroupId":null,"orderFormName":"Suffolk Garden - Slate Blue","attributes":null,"orderFormGroup":null,"orderFormProperties":[{"key":"Colour","value":"Slate Blue"},{"key":"Code","value":"FEH0006/03"}],"controls":{"allowOrder":false,"allowReserve":false,"allowReserveWithBatchSample":false,"allowSample":true,"allowLargeSample":false,"allowBackInStockReminder":false,"disableOrder":false,"disableSample":false},"stockMessage":{"productTypeID":15,"quantityMinimum":1.0,"quantityMaximum":0.0,"productTypeQuantityMaximum":null,"quantityIncrement":0.1,"reserveQuantityMaximum":50.0,"unit":"m","allowStockCheck":false,"pieceBreakdownMinimum":1.0,"pieceBreakdownMaximum":50.0,"allowBackInStockReminder":false,"freeStock":166.1,"nextPOFreeStock":0.0,"nextPODueDate":null,"totalPOFreeStock":0.0,"basketQuantityThresholds":[{"minimum":0,"maximum":99999.99}]},"orderButtonText":"In den Warenkorb","reserveButtonText":"Reservieren","reserveWithBatchSampleButtonText":"Mit Chargenprobe aufbewahren","sample":{"productId":214466,"stockMessage":{"productTypeID":55,"quantityMinimum":1.0,"quantityMaximum":2.0,"productTypeQuantityMaximum":20.0,"quantityIncrement":1.0,"reserveQuantityMaximum":14.0,"unit":"","allowStockCheck":false,"pieceBreakdownMinimum":null,"pieceBreakdownMaximum":null,"allowBackInStockReminder":false,"freeStock":14.0,"nextPOFreeStock":99.0,"nextPODueDate":"2023-10-09","totalPOFreeStock":99.0,"basketQuantityThresholds":[{"minimum":0,"maximum":99999.99,"stockMessages":[{"stockMessage":"Auf lager","class":"","stockBreakdownTab":0}]}]},"orderButtonText":"Muster anfordern","displayPrice":1.35,"displaySalePrice":null,"priceMessage":"CHF 1.35"},"largeSample":{"productId":214467,"stockMessage":{"productTypeID":null,"quantityMinimum":1.0,"quantityMaximum":99.0,"productTypeQuantityMaximum":null,"quantityIncrement":1.0,"reserveQuantityMaximum":null,"unit":"","allowStockCheck":false,"pieceBreakdownMinimum":null,"pieceBreakdownMaximum":null,"allowBackInStockReminder":false,"freeStock":null,"nextPOFreeStock":null,"nextPODueDate":null,"totalPOFreeStock":null,"basketQuantityThresholds":[{"minimum":0,"maximum":99999.99,"stockMessages":[{"stockMessage":" mehr fällig in (1-2 wochen)","class":"","stockBreakdownTab":1}]}]},"orderButtonText":"In den Warenkorb","displayPrice":null,"displaySalePrice":null,"priceMessage":null}}},"Product":{"productId":214465,"sortOrder":0,"productTypeId":15,"templateId":2,"code":"FEH0006/03","brand":"English Heritage","gtin13":null,"name":"Suffolk Garden - Slate Blue","AKA":null,"size":null,"imageId":146990,"imageAltText":"Suffolk Garden - Slate Blue Cutting","imageTitleText":"Suffolk Garden - Slate Blue Cutting","rRPMessage":null,"rLRRP":null,"rLTradePrice":null,"displayPrice":null,"displaySalePrice":null,"priceMessage":null,"statusMessage":null,"urlSemantics":"fabric/english-heritage/suffolk-garden-slate-blue-fabric","productPageId":39118,"url":"/de-ch/fabric/english-heritage/suffolk-garden-slate-blue-fabric/p39118","itemAvailability":"InStock","primaryProduct":true,"orderFormGroupId":null,"orderFormName":"Suffolk Garden - Slate Blue","attributes":null,"orderFormGroup":null,"orderFormProperties":[{"key":"Colour","value":"Slate Blue"},{"key":"Code","value":"FEH0006/03"}],"controls":{"allowOrder":false,"allowReserve":false,"allowReserveWithBatchSample":false,"allowSample":true,"allowLargeSample":false,"allowBackInStockReminder":false,"disableOrder":false,"disableSample":false},"stockMessage":{"productTypeID":15,"quantityMinimum":1.0,"quantityMaximum":0.0,"productTypeQuantityMaximum":null,"quantityIncrement":0.1,"reserveQuantityMaximum":50.0,"unit":"m","allowStockCheck":false,"pieceBreakdownMinimum":1.0,"pieceBreakdownMaximum":50.0,"allowBackInStockReminder":false,"freeStock":166.1,"nextPOFreeStock":0.0,"nextPODueDate":null,"totalPOFreeStock":0.0,"basketQuantityThresholds":[{"minimum":0,"maximum":99999.99}]},"orderButtonText":"In den Warenkorb","reserveButtonText":"Reservieren","reserveWithBatchSampleButtonText":"Mit Chargenprobe aufbewahren","sample":{"productId":214466,"stockMessage":{"productTypeID":55,"quantityMinimum":1.0,"quantityMaximum":2.0,"productTypeQuantityMaximum":20.0,"quantityIncrement":1.0,"reserveQuantityMaximum":14.0,"unit":"","allowStockCheck":false,"pieceBreakdownMinimum":null,"pieceBreakdownMaximum":null,"allowBackInStockReminder":false,"freeStock":14.0,"nextPOFreeStock":99.0,"nextPODueDate":"2023-10-09","totalPOFreeStock":99.0,"basketQuantityThresholds":[{"minimum":0,"maximum":99999.99,"stockMessages":[{"stockMessage":"Auf lager","class":"","stockBreakdownTab":0}]}]},"orderButtonText":"Muster anfordern","displayPrice":1.35,"displaySalePrice":null,"priceMessage":"CHF 1.35"},"largeSample":{"productId":214467,"stockMessage":{"productTypeID":null,"quantityMinimum":1.0,"quantityMaximum":99.0,"productTypeQuantityMaximum":null,"quantityIncrement":1.0,"reserveQuantityMaximum":null,"unit":"","allowStockCheck":false,"pieceBreakdownMinimum":null,"pieceBreakdownMaximum":null,"allowBackInStockReminder":false,"freeStock":null,"nextPOFreeStock":null,"nextPODueDate":null,"totalPOFreeStock":null,"basketQuantityThresholds":[{"minimum":0,"maximum":99999.99,"stockMessages":[{"stockMessage":" mehr fällig in (1-2 wochen)","class":"","stockBreakdownTab":1}]}]},"orderButtonText":"In den Warenkorb","displayPrice":null,"displaySalePrice":null,"priceMessage":null}},"Carousel":{"CarouselID":"#product-214465-carsouel","WrapperCSSClass":null,"AspectRatio":1.0,"Heading":"Suffolk Garden - Slate Blue","Images":[{"ImageID":146990,"SortOrder":0,"AltText":"Suffolk Garden - Slate Blue Cutting","Overlay":null,"MaxWidth":null,"ImageSize":1,"ForceLazyLoading":false}],"DisplayThumbnails":false,"DisplayDashes":true,"Interval":null,"PermitLargeImageModal":true},"ProductID":214465,"ProductTypeID":15,"ProductPageID":39118,"ProductCode":"FEH0006/03","Brand":"English Heritage","OrderFormID":"#product-214465","OrderFormCarouselID":"#product-214465-slide","PrimaryProduct":true,"OrderFormGroupID":null,"OrderFormGroup":null,"Size":null,"OrderFormName":"Suffolk Garden - Slate Blue","BasketName":"Suffolk Garden - Slate Blue","SortOrder":0,"Attributes":null,"Image":{"imageId":146990,"templateImageId":2,"altText":"Suffolk Garden - Slate Blue Cutting","titleText":"Suffolk Garden - Slate Blue Cutting","sortOrder":0,"maxWidth":488},"OrderFormProperties":[{"Key":"Colour","Value":"Slate Blue"},{"Key":"Code","Value":"FEH0006/03"}],"AllowSample":true,"AllowLargeSample":false,"AllowOrder":false,"AllowReserve":false,"AllowReserveWithBatchCutting":false,"ClientProductViewModels":"productViewModel(214466, 1)","URLKeywords":"fabric/english-heritage/suffolk-garden-slate-blue-fabric","ImageLinkToProductPage":true,"IsLifestyle":false,"IsHotspot":false}},{"X":36.8442296789383,"x":"calc(36.8442% - 12.5px)","Y":53.1155324840199,"y":"calc(53.1155% - 12.5px)","OverlayPosition":"top-left","Product":{"Solitary":false,"ProductBase":{"x":36.844229678938333,"y":53.11553248401993,"product":{"productId":214468,"sortOrder":0,"productTypeId":15,"templateId":2,"code":"FEH0006/04","brand":"English Heritage","gtin13":null,"name":"Suffolk Garden - Birch","AKA":null,"size":null,"imageId":146982,"imageAltText":"Suffolk Garden - Birch Cutting","imageTitleText":"Suffolk Garden - Birch Cutting","rRPMessage":null,"rLRRP":null,"rLTradePrice":null,"displayPrice":null,"displaySalePrice":null,"priceMessage":null,"statusMessage":null,"urlSemantics":"fabric/english-heritage/suffolk-garden-birch-fabric","productPageId":39119,"url":"/de-ch/fabric/english-heritage/suffolk-garden-birch-fabric/p39119","itemAvailability":"InStock","primaryProduct":true,"orderFormGroupId":null,"orderFormName":"Suffolk Garden - Birch","attributes":null,"orderFormGroup":null,"orderFormProperties":[{"key":"Colour","value":"Birch"},{"key":"Code","value":"FEH0006/04"}],"controls":{"allowOrder":false,"allowReserve":false,"allowReserveWithBatchSample":false,"allowSample":true,"allowLargeSample":false,"allowBackInStockReminder":false,"disableOrder":false,"disableSample":false},"stockMessage":{"productTypeID":15,"quantityMinimum":1.0,"quantityMaximum":0.0,"productTypeQuantityMaximum":null,"quantityIncrement":0.1,"reserveQuantityMaximum":50.0,"unit":"m","allowStockCheck":false,"pieceBreakdownMinimum":1.0,"pieceBreakdownMaximum":50.0,"allowBackInStockReminder":false,"freeStock":105.0,"nextPOFreeStock":150.9,"nextPODueDate":"2023-09-28","totalPOFreeStock":150.9,"basketQuantityThresholds":[{"minimum":0,"maximum":99999.99}]},"orderButtonText":"In den Warenkorb","reserveButtonText":"Reservieren","reserveWithBatchSampleButtonText":"Mit Chargenprobe aufbewahren","sample":{"productId":214469,"stockMessage":{"productTypeID":55,"quantityMinimum":1.0,"quantityMaximum":2.0,"productTypeQuantityMaximum":20.0,"quantityIncrement":1.0,"reserveQuantityMaximum":5.0,"unit":"","allowStockCheck":false,"pieceBreakdownMinimum":null,"pieceBreakdownMaximum":null,"allowBackInStockReminder":false,"freeStock":5.0,"nextPOFreeStock":99.0,"nextPODueDate":"2023-10-09","totalPOFreeStock":99.0,"basketQuantityThresholds":[{"minimum":0,"maximum":99999.99,"stockMessages":[{"stockMessage":"5 auf lager","class":"","stockBreakdownTab":0}]}]},"orderButtonText":"Muster anfordern","displayPrice":1.35,"displaySalePrice":null,"priceMessage":"CHF 1.35"},"largeSample":{"productId":214470,"stockMessage":{"productTypeID":null,"quantityMinimum":1.0,"quantityMaximum":99.0,"productTypeQuantityMaximum":null,"quantityIncrement":1.0,"reserveQuantityMaximum":null,"unit":"","allowStockCheck":false,"pieceBreakdownMinimum":null,"pieceBreakdownMaximum":null,"allowBackInStockReminder":false,"freeStock":null,"nextPOFreeStock":null,"nextPODueDate":null,"totalPOFreeStock":null,"basketQuantityThresholds":[{"minimum":0,"maximum":99999.99,"stockMessages":[{"stockMessage":" mehr fällig in (1-2 wochen)","class":"","stockBreakdownTab":1}]}]},"orderButtonText":"In den Warenkorb","displayPrice":null,"displaySalePrice":null,"priceMessage":null}}},"Product":{"productId":214468,"sortOrder":0,"productTypeId":15,"templateId":2,"code":"FEH0006/04","brand":"English Heritage","gtin13":null,"name":"Suffolk Garden - Birch","AKA":null,"size":null,"imageId":146982,"imageAltText":"Suffolk Garden - Birch Cutting","imageTitleText":"Suffolk Garden - Birch Cutting","rRPMessage":null,"rLRRP":null,"rLTradePrice":null,"displayPrice":null,"displaySalePrice":null,"priceMessage":null,"statusMessage":null,"urlSemantics":"fabric/english-heritage/suffolk-garden-birch-fabric","productPageId":39119,"url":"/de-ch/fabric/english-heritage/suffolk-garden-birch-fabric/p39119","itemAvailability":"InStock","primaryProduct":true,"orderFormGroupId":null,"orderFormName":"Suffolk Garden - Birch","attributes":null,"orderFormGroup":null,"orderFormProperties":[{"key":"Colour","value":"Birch"},{"key":"Code","value":"FEH0006/04"}],"controls":{"allowOrder":false,"allowReserve":false,"allowReserveWithBatchSample":false,"allowSample":true,"allowLargeSample":false,"allowBackInStockReminder":false,"disableOrder":false,"disableSample":false},"stockMessage":{"productTypeID":15,"quantityMinimum":1.0,"quantityMaximum":0.0,"productTypeQuantityMaximum":null,"quantityIncrement":0.1,"reserveQuantityMaximum":50.0,"unit":"m","allowStockCheck":false,"pieceBreakdownMinimum":1.0,"pieceBreakdownMaximum":50.0,"allowBackInStockReminder":false,"freeStock":105.0,"nextPOFreeStock":150.9,"nextPODueDate":"2023-09-28","totalPOFreeStock":150.9,"basketQuantityThresholds":[{"minimum":0,"maximum":99999.99}]},"orderButtonText":"In den Warenkorb","reserveButtonText":"Reservieren","reserveWithBatchSampleButtonText":"Mit Chargenprobe aufbewahren","sample":{"productId":214469,"stockMessage":{"productTypeID":55,"quantityMinimum":1.0,"quantityMaximum":2.0,"productTypeQuantityMaximum":20.0,"quantityIncrement":1.0,"reserveQuantityMaximum":5.0,"unit":"","allowStockCheck":false,"pieceBreakdownMinimum":null,"pieceBreakdownMaximum":null,"allowBackInStockReminder":false,"freeStock":5.0,"nextPOFreeStock":99.0,"nextPODueDate":"2023-10-09","totalPOFreeStock":99.0,"basketQuantityThresholds":[{"minimum":0,"maximum":99999.99,"stockMessages":[{"stockMessage":"5 auf lager","class":"","stockBreakdownTab":0}]}]},"orderButtonText":"Muster anfordern","displayPrice":1.35,"displaySalePrice":null,"priceMessage":"CHF 1.35"},"largeSample":{"productId":214470,"stockMessage":{"productTypeID":null,"quantityMinimum":1.0,"quantityMaximum":99.0,"productTypeQuantityMaximum":null,"quantityIncrement":1.0,"reserveQuantityMaximum":null,"unit":"","allowStockCheck":false,"pieceBreakdownMinimum":null,"pieceBreakdownMaximum":null,"allowBackInStockReminder":false,"freeStock":null,"nextPOFreeStock":null,"nextPODueDate":null,"totalPOFreeStock":null,"basketQuantityThresholds":[{"minimum":0,"maximum":99999.99,"stockMessages":[{"stockMessage":" mehr fällig in (1-2 wochen)","class":"","stockBreakdownTab":1}]}]},"orderButtonText":"In den Warenkorb","displayPrice":null,"displaySalePrice":null,"priceMessage":null}},"Carousel":{"CarouselID":"#product-214468-carsouel","WrapperCSSClass":null,"AspectRatio":1.0,"Heading":"Suffolk Garden - Birch","Images":[{"ImageID":146982,"SortOrder":0,"AltText":"Suffolk Garden - Birch Cutting","Overlay":null,"MaxWidth":null,"ImageSize":1,"ForceLazyLoading":false}],"DisplayThumbnails":false,"DisplayDashes":true,"Interval":null,"PermitLargeImageModal":true},"ProductID":214468,"ProductTypeID":15,"ProductPageID":39119,"ProductCode":"FEH0006/04","Brand":"English Heritage","OrderFormID":"#product-214468","OrderFormCarouselID":"#product-214468-slide","PrimaryProduct":true,"OrderFormGroupID":null,"OrderFormGroup":null,"Size":null,"OrderFormName":"Suffolk Garden - Birch","BasketName":"Suffolk Garden - Birch","SortOrder":0,"Attributes":null,"Image":{"imageId":146982,"templateImageId":2,"altText":"Suffolk Garden - Birch Cutting","titleText":"Suffolk Garden - Birch Cutting","sortOrder":0,"maxWidth":488},"OrderFormProperties":[{"Key":"Colour","Value":"Birch"},{"Key":"Code","Value":"FEH0006/04"}],"AllowSample":true,"AllowLargeSample":false,"AllowOrder":false,"AllowReserve":false,"AllowReserveWithBatchCutting":false,"ClientProductViewModels":"productViewModel(214469, 1)","URLKeywords":"fabric/english-heritage/suffolk-garden-birch-fabric","ImageLinkToProductPage":true,"IsLifestyle":false,"IsHotspot":false}},{"X":42.4636805413518,"x":"calc(42.4637% - 12.5px)","Y":7.01568012388676,"y":"calc(7.0157% - 12.5px)","OverlayPosition":"top-left","Product":{"Solitary":false,"ProductBase":{"x":42.463680541351792,"y":7.0156801238867583,"product":{"productId":211923,"sortOrder":0,"productTypeId":18,"templateId":2,"code":"PEH0007/04","brand":"English Heritage","gtin13":"5051001498988","name":"Piccadilly Park Woodland","AKA":null,"size":null,"imageId":146693,"imageAltText":"Piccadilly Park - Woodland Large Sample","imageTitleText":"Piccadilly Park - Woodland Cutting","rRPMessage":null,"rLRRP":null,"rLTradePrice":null,"displayPrice":null,"displaySalePrice":null,"priceMessage":null,"statusMessage":null,"urlSemantics":"wallpaper/english-heritage/piccadilly-park-woodland-wallpaper","productPageId":39139,"url":"/de-ch/wallpaper/english-heritage/piccadilly-park-woodland-wallpaper/p39139","itemAvailability":"InStock","primaryProduct":true,"orderFormGroupId":null,"orderFormName":"Piccadilly Park Woodland","attributes":null,"orderFormGroup":null,"orderFormProperties":[{"key":"Colour","value":"Woodland"},{"key":"Code","value":"PEH0007/04"}],"controls":{"allowOrder":false,"allowReserve":false,"allowReserveWithBatchSample":false,"allowSample":true,"allowLargeSample":true,"allowBackInStockReminder":false,"disableOrder":false,"disableSample":false},"stockMessage":{"productTypeID":18,"quantityMinimum":1.0,"quantityMaximum":0.0,"productTypeQuantityMaximum":null,"quantityIncrement":1.0,"reserveQuantityMaximum":50.0,"unit":" rollen","allowStockCheck":false,"pieceBreakdownMinimum":null,"pieceBreakdownMaximum":null,"allowBackInStockReminder":false,"freeStock":128.0,"nextPOFreeStock":0.0,"nextPODueDate":null,"totalPOFreeStock":0.0,"basketQuantityThresholds":[{"minimum":0,"maximum":99999.99}]},"orderButtonText":"In den Warenkorb","reserveButtonText":"Reservieren","reserveWithBatchSampleButtonText":"Mit Chargenprobe aufbewahren","sample":{"productId":211924,"stockMessage":{"productTypeID":55,"quantityMinimum":1.0,"quantityMaximum":2.0,"productTypeQuantityMaximum":20.0,"quantityIncrement":1.0,"reserveQuantityMaximum":50.0,"unit":"","allowStockCheck":false,"pieceBreakdownMinimum":null,"pieceBreakdownMaximum":null,"allowBackInStockReminder":false,"freeStock":52.0,"nextPOFreeStock":99.0,"nextPODueDate":"2023-10-09","totalPOFreeStock":99.0,"basketQuantityThresholds":[{"minimum":0,"maximum":99999.99,"stockMessages":[{"stockMessage":"Auf lager","class":"","stockBreakdownTab":0}]}]},"orderButtonText":"Muster anfordern","displayPrice":1.35,"displaySalePrice":null,"priceMessage":"CHF 1.35"},"largeSample":{"productId":211925,"stockMessage":{"productTypeID":56,"quantityMinimum":1.0,"quantityMaximum":52.0,"productTypeQuantityMaximum":null,"quantityIncrement":1.0,"reserveQuantityMaximum":50.0,"unit":"","allowStockCheck":false,"pieceBreakdownMinimum":null,"pieceBreakdownMaximum":null,"allowBackInStockReminder":false,"freeStock":52.0,"nextPOFreeStock":0.0,"nextPODueDate":null,"totalPOFreeStock":0.0,"basketQuantityThresholds":[{"minimum":0,"maximum":99999.99,"stockMessages":[{"stockMessage":"Auf lager","class":"","stockBreakdownTab":0}]}]},"orderButtonText":"Große Probe","displayPrice":7.5,"displaySalePrice":null,"priceMessage":"CHF 7.50"}}},"Product":{"productId":211923,"sortOrder":0,"productTypeId":18,"templateId":2,"code":"PEH0007/04","brand":"English Heritage","gtin13":"5051001498988","name":"Piccadilly Park Woodland","AKA":null,"size":null,"imageId":146693,"imageAltText":"Piccadilly Park - Woodland Large Sample","imageTitleText":"Piccadilly Park - Woodland Cutting","rRPMessage":null,"rLRRP":null,"rLTradePrice":null,"displayPrice":null,"displaySalePrice":null,"priceMessage":null,"statusMessage":null,"urlSemantics":"wallpaper/english-heritage/piccadilly-park-woodland-wallpaper","productPageId":39139,"url":"/de-ch/wallpaper/english-heritage/piccadilly-park-woodland-wallpaper/p39139","itemAvailability":"InStock","primaryProduct":true,"orderFormGroupId":null,"orderFormName":"Piccadilly Park Woodland","attributes":null,"orderFormGroup":null,"orderFormProperties":[{"key":"Colour","value":"Woodland"},{"key":"Code","value":"PEH0007/04"}],"controls":{"allowOrder":false,"allowReserve":false,"allowReserveWithBatchSample":false,"allowSample":true,"allowLargeSample":true,"allowBackInStockReminder":false,"disableOrder":false,"disableSample":false},"stockMessage":{"productTypeID":18,"quantityMinimum":1.0,"quantityMaximum":0.0,"productTypeQuantityMaximum":null,"quantityIncrement":1.0,"reserveQuantityMaximum":50.0,"unit":" rollen","allowStockCheck":false,"pieceBreakdownMinimum":null,"pieceBreakdownMaximum":null,"allowBackInStockReminder":false,"freeStock":128.0,"nextPOFreeStock":0.0,"nextPODueDate":null,"totalPOFreeStock":0.0,"basketQuantityThresholds":[{"minimum":0,"maximum":99999.99}]},"orderButtonText":"In den Warenkorb","reserveButtonText":"Reservieren","reserveWithBatchSampleButtonText":"Mit Chargenprobe aufbewahren","sample":{"productId":211924,"stockMessage":{"productTypeID":55,"quantityMinimum":1.0,"quantityMaximum":2.0,"productTypeQuantityMaximum":20.0,"quantityIncrement":1.0,"reserveQuantityMaximum":50.0,"unit":"","allowStockCheck":false,"pieceBreakdownMinimum":null,"pieceBreakdownMaximum":null,"allowBackInStockReminder":false,"freeStock":52.0,"nextPOFreeStock":99.0,"nextPODueDate":"2023-10-09","totalPOFreeStock":99.0,"basketQuantityThresholds":[{"minimum":0,"maximum":99999.99,"stockMessages":[{"stockMessage":"Auf lager","class":"","stockBreakdownTab":0}]}]},"orderButtonText":"Muster anfordern","displayPrice":1.35,"displaySalePrice":null,"priceMessage":"CHF 1.35"},"largeSample":{"productId":211925,"stockMessage":{"productTypeID":56,"quantityMinimum":1.0,"quantityMaximum":52.0,"productTypeQuantityMaximum":null,"quantityIncrement":1.0,"reserveQuantityMaximum":50.0,"unit":"","allowStockCheck":false,"pieceBreakdownMinimum":null,"pieceBreakdownMaximum":null,"allowBackInStockReminder":false,"freeStock":52.0,"nextPOFreeStock":0.0,"nextPODueDate":null,"totalPOFreeStock":0.0,"basketQuantityThresholds":[{"minimum":0,"maximum":99999.99,"stockMessages":[{"stockMessage":"Auf lager","class":"","stockBreakdownTab":0}]}]},"orderButtonText":"Große Probe","displayPrice":7.5,"displaySalePrice":null,"priceMessage":"CHF 7.50"}},"Carousel":{"CarouselID":"#product-211923-carsouel","WrapperCSSClass":null,"AspectRatio":1.0,"Heading":"Piccadilly Park Woodland","Images":[{"ImageID":146693,"SortOrder":0,"AltText":"Piccadilly Park - Woodland Large Sample","Overlay":null,"MaxWidth":null,"ImageSize":1,"ForceLazyLoading":false}],"DisplayThumbnails":false,"DisplayDashes":true,"Interval":null,"PermitLargeImageModal":true},"ProductID":211923,"ProductTypeID":18,"ProductPageID":39139,"ProductCode":"PEH0007/04","Brand":"English Heritage","OrderFormID":"#product-211923","OrderFormCarouselID":"#product-211923-slide","PrimaryProduct":true,"OrderFormGroupID":null,"OrderFormGroup":null,"Size":null,"OrderFormName":"Piccadilly Park Woodland","BasketName":"Piccadilly Park Woodland","SortOrder":0,"Attributes":null,"Image":{"imageId":146693,"templateImageId":2,"altText":"Piccadilly Park - Woodland Large Sample","titleText":"Piccadilly Park - Woodland Cutting","sortOrder":0,"maxWidth":488},"OrderFormProperties":[{"Key":"Colour","Value":"Woodland"},{"Key":"Code","Value":"PEH0007/04"}],"AllowSample":true,"AllowLargeSample":true,"AllowOrder":false,"AllowReserve":false,"AllowReserveWithBatchCutting":false,"ClientProductViewModels":"productViewModel(211924, 1), productViewModel(211925, 1)","URLKeywords":"wallpaper/english-heritage/piccadilly-park-woodland-wallpaper","ImageLinkToProductPage":true,"IsLifestyle":false,"IsHotspot":false}},{"X":49.1626306923288,"x":"calc(49.1626% - 12.5px)","Y":35.5431951883013,"y":"calc(35.5432% - 12.5px)","OverlayPosition":"top-left","Product":{"Solitary":false,"ProductBase":{"x":49.162630692328818,"y":35.543195188301318,"product":{"productId":214413,"sortOrder":0,"productTypeId":15,"templateId":2,"code":"FEH0002/04","brand":"English Heritage","gtin13":null,"name":"Eagle House Damask - Seagrass","AKA":null,"size":null,"imageId":146963,"imageAltText":"Eagle House Damask - Seagrass Cutting","imageTitleText":"Eagle House Damask - Seagrass Cutting","rRPMessage":null,"rLRRP":null,"rLTradePrice":null,"displayPrice":null,"displaySalePrice":null,"priceMessage":null,"statusMessage":null,"urlSemantics":"fabric/english-heritage/eagle-house-damask-seagrass-fabric","productPageId":39039,"url":"/de-ch/fabric/english-heritage/eagle-house-damask-seagrass-fabric/p39039","itemAvailability":"InStock","primaryProduct":true,"orderFormGroupId":null,"orderFormName":"Eagle House Damask - Seagrass","attributes":null,"orderFormGroup":null,"orderFormProperties":[{"key":"Colour","value":"Seagrass"},{"key":"Code","value":"FEH0002/04"}],"controls":{"allowOrder":false,"allowReserve":false,"allowReserveWithBatchSample":false,"allowSample":true,"allowLargeSample":false,"allowBackInStockReminder":false,"disableOrder":false,"disableSample":false},"stockMessage":{"productTypeID":15,"quantityMinimum":1.0,"quantityMaximum":0.0,"productTypeQuantityMaximum":null,"quantityIncrement":0.1,"reserveQuantityMaximum":50.0,"unit":"m","allowStockCheck":false,"pieceBreakdownMinimum":1.0,"pieceBreakdownMaximum":50.0,"allowBackInStockReminder":false,"freeStock":124.7,"nextPOFreeStock":0.0,"nextPODueDate":null,"totalPOFreeStock":0.0,"basketQuantityThresholds":[{"minimum":0,"maximum":99999.99}]},"orderButtonText":"In den Warenkorb","reserveButtonText":"Reservieren","reserveWithBatchSampleButtonText":"Mit Chargenprobe aufbewahren","sample":{"productId":214414,"stockMessage":{"productTypeID":55,"quantityMinimum":1.0,"quantityMaximum":2.0,"productTypeQuantityMaximum":20.0,"quantityIncrement":1.0,"reserveQuantityMaximum":33.0,"unit":"","allowStockCheck":false,"pieceBreakdownMinimum":null,"pieceBreakdownMaximum":null,"allowBackInStockReminder":false,"freeStock":33.0,"nextPOFreeStock":99.0,"nextPODueDate":"2023-10-09","totalPOFreeStock":99.0,"basketQuantityThresholds":[{"minimum":0,"maximum":99999.99,"stockMessages":[{"stockMessage":"Auf lager","class":"","stockBreakdownTab":0}]}]},"orderButtonText":"Muster anfordern","displayPrice":1.35,"displaySalePrice":null,"priceMessage":"CHF 1.35"},"largeSample":{"productId":214415,"stockMessage":{"productTypeID":null,"quantityMinimum":1.0,"quantityMaximum":99.0,"productTypeQuantityMaximum":null,"quantityIncrement":1.0,"reserveQuantityMaximum":null,"unit":"","allowStockCheck":false,"pieceBreakdownMinimum":null,"pieceBreakdownMaximum":null,"allowBackInStockReminder":false,"freeStock":null,"nextPOFreeStock":null,"nextPODueDate":null,"totalPOFreeStock":null,"basketQuantityThresholds":[{"minimum":0,"maximum":99999.99,"stockMessages":[{"stockMessage":" mehr fällig in (1-2 wochen)","class":"","stockBreakdownTab":1}]}]},"orderButtonText":"In den Warenkorb","displayPrice":null,"displaySalePrice":null,"priceMessage":null}}},"Product":{"productId":214413,"sortOrder":0,"productTypeId":15,"templateId":2,"code":"FEH0002/04","brand":"English Heritage","gtin13":null,"name":"Eagle House Damask - Seagrass","AKA":null,"size":null,"imageId":146963,"imageAltText":"Eagle House Damask - Seagrass Cutting","imageTitleText":"Eagle House Damask - Seagrass Cutting","rRPMessage":null,"rLRRP":null,"rLTradePrice":null,"displayPrice":null,"displaySalePrice":null,"priceMessage":null,"statusMessage":null,"urlSemantics":"fabric/english-heritage/eagle-house-damask-seagrass-fabric","productPageId":39039,"url":"/de-ch/fabric/english-heritage/eagle-house-damask-seagrass-fabric/p39039","itemAvailability":"InStock","primaryProduct":true,"orderFormGroupId":null,"orderFormName":"Eagle House Damask - Seagrass","attributes":null,"orderFormGroup":null,"orderFormProperties":[{"key":"Colour","value":"Seagrass"},{"key":"Code","value":"FEH0002/04"}],"controls":{"allowOrder":false,"allowReserve":false,"allowReserveWithBatchSample":false,"allowSample":true,"allowLargeSample":false,"allowBackInStockReminder":false,"disableOrder":false,"disableSample":false},"stockMessage":{"productTypeID":15,"quantityMinimum":1.0,"quantityMaximum":0.0,"productTypeQuantityMaximum":null,"quantityIncrement":0.1,"reserveQuantityMaximum":50.0,"unit":"m","allowStockCheck":false,"pieceBreakdownMinimum":1.0,"pieceBreakdownMaximum":50.0,"allowBackInStockReminder":false,"freeStock":124.7,"nextPOFreeStock":0.0,"nextPODueDate":null,"totalPOFreeStock":0.0,"basketQuantityThresholds":[{"minimum":0,"maximum":99999.99}]},"orderButtonText":"In den Warenkorb","reserveButtonText":"Reservieren","reserveWithBatchSampleButtonText":"Mit Chargenprobe aufbewahren","sample":{"productId":214414,"stockMessage":{"productTypeID":55,"quantityMinimum":1.0,"quantityMaximum":2.0,"productTypeQuantityMaximum":20.0,"quantityIncrement":1.0,"reserveQuantityMaximum":33.0,"unit":"","allowStockCheck":false,"pieceBreakdownMinimum":null,"pieceBreakdownMaximum":null,"allowBackInStockReminder":false,"freeStock":33.0,"nextPOFreeStock":99.0,"nextPODueDate":"2023-10-09","totalPOFreeStock":99.0,"basketQuantityThresholds":[{"minimum":0,"maximum":99999.99,"stockMessages":[{"stockMessage":"Auf lager","class":"","stockBreakdownTab":0}]}]},"orderButtonText":"Muster anfordern","displayPrice":1.35,"displaySalePrice":null,"priceMessage":"CHF 1.35"},"largeSample":{"productId":214415,"stockMessage":{"productTypeID":null,"quantityMinimum":1.0,"quantityMaximum":99.0,"productTypeQuantityMaximum":null,"quantityIncrement":1.0,"reserveQuantityMaximum":null,"unit":"","allowStockCheck":false,"pieceBreakdownMinimum":null,"pieceBreakdownMaximum":null,"allowBackInStockReminder":false,"freeStock":null,"nextPOFreeStock":null,"nextPODueDate":null,"totalPOFreeStock":null,"basketQuantityThresholds":[{"minimum":0,"maximum":99999.99,"stockMessages":[{"stockMessage":" mehr fällig in (1-2 wochen)","class":"","stockBreakdownTab":1}]}]},"orderButtonText":"In den Warenkorb","displayPrice":null,"displaySalePrice":null,"priceMessage":null}},"Carousel":{"CarouselID":"#product-214413-carsouel","WrapperCSSClass":null,"AspectRatio":1.0,"Heading":"Eagle House Damask - Seagrass","Images":[{"ImageID":146963,"SortOrder":0,"AltText":"Eagle House Damask - Seagrass Cutting","Overlay":null,"MaxWidth":null,"ImageSize":1,"ForceLazyLoading":false}],"DisplayThumbnails":false,"DisplayDashes":true,"Interval":null,"PermitLargeImageModal":true},"ProductID":214413,"ProductTypeID":15,"ProductPageID":39039,"ProductCode":"FEH0002/04","Brand":"English Heritage","OrderFormID":"#product-214413","OrderFormCarouselID":"#product-214413-slide","PrimaryProduct":true,"OrderFormGroupID":null,"OrderFormGroup":null,"Size":null,"OrderFormName":"Eagle House Damask - Seagrass","BasketName":"Eagle House Damask - Seagrass","SortOrder":0,"Attributes":null,"Image":{"imageId":146963,"templateImageId":2,"altText":"Eagle House Damask - Seagrass Cutting","titleText":"Eagle House Damask - Seagrass Cutting","sortOrder":0,"maxWidth":488},"OrderFormProperties":[{"Key":"Colour","Value":"Seagrass"},{"Key":"Code","Value":"FEH0002/04"}],"AllowSample":true,"AllowLargeSample":false,"AllowOrder":false,"AllowReserve":false,"AllowReserveWithBatchCutting":false,"ClientProductViewModels":"productViewModel(214414, 1)","URLKeywords":"fabric/english-heritage/eagle-house-damask-seagrass-fabric","ImageLinkToProductPage":true,"IsLifestyle":false,"IsHotspot":false}},{"X":60.391445329249,"x":"calc(60.3914% - 12.5px)","Y":52.4769368727398,"y":"calc(52.4769% - 12.5px)","OverlayPosition":"top-right","Product":{"Solitary":false,"ProductBase":{"x":60.391445329248953,"y":52.476936872739849,"product":{"productId":214404,"sortOrder":0,"productTypeId":15,"templateId":2,"code":"FEH0002/01","brand":"English Heritage","gtin13":null,"name":"Eagle House Damask - Limestone","AKA":null,"size":null,"imageId":146960,"imageAltText":"Eagle House Damask - Limestone Cutting","imageTitleText":"Eagle House Damask - Limestone Cutting","rRPMessage":null,"rLRRP":null,"rLTradePrice":null,"displayPrice":null,"displaySalePrice":null,"priceMessage":null,"statusMessage":null,"urlSemantics":"fabric/english-heritage/eagle-house-damask-limestone-fabric","productPageId":39036,"url":"/de-ch/fabric/english-heritage/eagle-house-damask-limestone-fabric/p39036","itemAvailability":"InStock","primaryProduct":true,"orderFormGroupId":null,"orderFormName":"Eagle House Damask - Limestone","attributes":null,"orderFormGroup":null,"orderFormProperties":[{"key":"Colour","value":"Limestone"},{"key":"Code","value":"FEH0002/01"}],"controls":{"allowOrder":false,"allowReserve":false,"allowReserveWithBatchSample":false,"allowSample":true,"allowLargeSample":false,"allowBackInStockReminder":false,"disableOrder":false,"disableSample":false},"stockMessage":{"productTypeID":15,"quantityMinimum":1.0,"quantityMaximum":0.0,"productTypeQuantityMaximum":null,"quantityIncrement":0.1,"reserveQuantityMaximum":50.0,"unit":"m","allowStockCheck":false,"pieceBreakdownMinimum":1.0,"pieceBreakdownMaximum":50.0,"allowBackInStockReminder":false,"freeStock":295.8,"nextPOFreeStock":0.0,"nextPODueDate":null,"totalPOFreeStock":0.0,"basketQuantityThresholds":[{"minimum":0,"maximum":99999.99}]},"orderButtonText":"In den Warenkorb","reserveButtonText":"Reservieren","reserveWithBatchSampleButtonText":"Mit Chargenprobe aufbewahren","sample":{"productId":214405,"stockMessage":{"productTypeID":55,"quantityMinimum":1.0,"quantityMaximum":2.0,"productTypeQuantityMaximum":20.0,"quantityIncrement":1.0,"reserveQuantityMaximum":50.0,"unit":"","allowStockCheck":false,"pieceBreakdownMinimum":null,"pieceBreakdownMaximum":null,"allowBackInStockReminder":false,"freeStock":108.0,"nextPOFreeStock":99.0,"nextPODueDate":"2023-10-09","totalPOFreeStock":99.0,"basketQuantityThresholds":[{"minimum":0,"maximum":99999.99,"stockMessages":[{"stockMessage":"Auf lager","class":"","stockBreakdownTab":0}]}]},"orderButtonText":"Muster anfordern","displayPrice":1.35,"displaySalePrice":null,"priceMessage":"CHF 1.35"},"largeSample":{"productId":214406,"stockMessage":{"productTypeID":null,"quantityMinimum":1.0,"quantityMaximum":99.0,"productTypeQuantityMaximum":null,"quantityIncrement":1.0,"reserveQuantityMaximum":null,"unit":"","allowStockCheck":false,"pieceBreakdownMinimum":null,"pieceBreakdownMaximum":null,"allowBackInStockReminder":false,"freeStock":null,"nextPOFreeStock":null,"nextPODueDate":null,"totalPOFreeStock":null,"basketQuantityThresholds":[{"minimum":0,"maximum":99999.99,"stockMessages":[{"stockMessage":" mehr fällig in (1-2 wochen)","class":"","stockBreakdownTab":1}]}]},"orderButtonText":"In den Warenkorb","displayPrice":null,"displaySalePrice":null,"priceMessage":null}}},"Product":{"productId":214404,"sortOrder":0,"productTypeId":15,"templateId":2,"code":"FEH0002/01","brand":"English Heritage","gtin13":null,"name":"Eagle House Damask - Limestone","AKA":null,"size":null,"imageId":146960,"imageAltText":"Eagle House Damask - Limestone Cutting","imageTitleText":"Eagle House Damask - Limestone Cutting","rRPMessage":null,"rLRRP":null,"rLTradePrice":null,"displayPrice":null,"displaySalePrice":null,"priceMessage":null,"statusMessage":null,"urlSemantics":"fabric/english-heritage/eagle-house-damask-limestone-fabric","productPageId":39036,"url":"/de-ch/fabric/english-heritage/eagle-house-damask-limestone-fabric/p39036","itemAvailability":"InStock","primaryProduct":true,"orderFormGroupId":null,"orderFormName":"Eagle House Damask - Limestone","attributes":null,"orderFormGroup":null,"orderFormProperties":[{"key":"Colour","value":"Limestone"},{"key":"Code","value":"FEH0002/01"}],"controls":{"allowOrder":false,"allowReserve":false,"allowReserveWithBatchSample":false,"allowSample":true,"allowLargeSample":false,"allowBackInStockReminder":false,"disableOrder":false,"disableSample":false},"stockMessage":{"productTypeID":15,"quantityMinimum":1.0,"quantityMaximum":0.0,"productTypeQuantityMaximum":null,"quantityIncrement":0.1,"reserveQuantityMaximum":50.0,"unit":"m","allowStockCheck":false,"pieceBreakdownMinimum":1.0,"pieceBreakdownMaximum":50.0,"allowBackInStockReminder":false,"freeStock":295.8,"nextPOFreeStock":0.0,"nextPODueDate":null,"totalPOFreeStock":0.0,"basketQuantityThresholds":[{"minimum":0,"maximum":99999.99}]},"orderButtonText":"In den Warenkorb","reserveButtonText":"Reservieren","reserveWithBatchSampleButtonText":"Mit Chargenprobe aufbewahren","sample":{"productId":214405,"stockMessage":{"productTypeID":55,"quantityMinimum":1.0,"quantityMaximum":2.0,"productTypeQuantityMaximum":20.0,"quantityIncrement":1.0,"reserveQuantityMaximum":50.0,"unit":"","allowStockCheck":false,"pieceBreakdownMinimum":null,"pieceBreakdownMaximum":null,"allowBackInStockReminder":false,"freeStock":108.0,"nextPOFreeStock":99.0,"nextPODueDate":"2023-10-09","totalPOFreeStock":99.0,"basketQuantityThresholds":[{"minimum":0,"maximum":99999.99,"stockMessages":[{"stockMessage":"Auf lager","class":"","stockBreakdownTab":0}]}]},"orderButtonText":"Muster anfordern","displayPrice":1.35,"displaySalePrice":null,"priceMessage":"CHF 1.35"},"largeSample":{"productId":214406,"stockMessage":{"productTypeID":null,"quantityMinimum":1.0,"quantityMaximum":99.0,"productTypeQuantityMaximum":null,"quantityIncrement":1.0,"reserveQuantityMaximum":null,"unit":"","allowStockCheck":false,"pieceBreakdownMinimum":null,"pieceBreakdownMaximum":null,"allowBackInStockReminder":false,"freeStock":null,"nextPOFreeStock":null,"nextPODueDate":null,"totalPOFreeStock":null,"basketQuantityThresholds":[{"minimum":0,"maximum":99999.99,"stockMessages":[{"stockMessage":" mehr fällig in (1-2 wochen)","class":"","stockBreakdownTab":1}]}]},"orderButtonText":"In den Warenkorb","displayPrice":null,"displaySalePrice":null,"priceMessage":null}},"Carousel":{"CarouselID":"#product-214404-carsouel","WrapperCSSClass":null,"AspectRatio":1.0,"Heading":"Eagle House Damask - Limestone","Images":[{"ImageID":146960,"SortOrder":0,"AltText":"Eagle House Damask - Limestone Cutting","Overlay":null,"MaxWidth":null,"ImageSize":1,"ForceLazyLoading":false}],"DisplayThumbnails":false,"DisplayDashes":true,"Interval":null,"PermitLargeImageModal":true},"ProductID":214404,"ProductTypeID":15,"ProductPageID":39036,"ProductCode":"FEH0002/01","Brand":"English Heritage","OrderFormID":"#product-214404","OrderFormCarouselID":"#product-214404-slide","PrimaryProduct":true,"OrderFormGroupID":null,"OrderFormGroup":null,"Size":null,"OrderFormName":"Eagle House Damask - Limestone","BasketName":"Eagle House Damask - Limestone","SortOrder":0,"Attributes":null,"Image":{"imageId":146960,"templateImageId":2,"altText":"Eagle House Damask - Limestone Cutting","titleText":"Eagle House Damask - Limestone Cutting","sortOrder":0,"maxWidth":488},"OrderFormProperties":[{"Key":"Colour","Value":"Limestone"},{"Key":"Code","Value":"FEH0002/01"}],"AllowSample":true,"AllowLargeSample":false,"AllowOrder":false,"AllowReserve":false,"AllowReserveWithBatchCutting":false,"ClientProductViewModels":"productViewModel(214405, 1)","URLKeywords":"fabric/english-heritage/eagle-house-damask-limestone-fabric","ImageLinkToProductPage":true,"IsLifestyle":false,"IsHotspot":false}}]}],"RecentlyViewed":[],"MasterDefinition":{"SiteSectionID":0,"TitleTag":"English Heritage Fabric, Wallpaper & Cushions | By Designers Guild","MetaDescription":null,"BackInStockReminder":null,"ItemsInBasket":0.0,"UrlBreakdown":{"ContentType":0,"ContentId":1852,"ContentDate":"2023-09-25T00:00:00","SemanticString":"english-heritage-by-designers-guild","countryDetails":{"CountryLanguageID":27,"RegionID":3,"CountryID":46,"CountryCode":"CH","LanguageID":4,"SortOrder":103,"Name":"Switzerland","URL":"de-ch","DotNetCulture":"de-CH","ShopEnabled":false,"LanguageCode":"de","LanguageDotNetCulture":"de-DE","MertexCurrencyCode":"CHf","CurrencyCode":"CHF","PriceListID":16,"AllowTradeOrders":true,"AcceptAmazonPay":false,"BuyOnlineRedirectAllowed":false,"EcommerceEnabled":false,"SamplesEnabled":false},"contentTypeAndIdNotFound":false,"CountryAwareness":{"Match":false,"Culture":"us","objCountryItem":{"CountryLanguageID":5,"RegionID":2,"CountryID":238,"CountryCode":null,"LanguageID":2,"SortOrder":1,"Name":"United States","URL":"us","DotNetCulture":"en-US","ShopEnabled":true,"LanguageCode":"us","LanguageDotNetCulture":"en-US","MertexCurrencyCode":"USD","CurrencyCode":"USD","PriceListID":2,"AllowTradeOrders":true,"AcceptAmazonPay":true,"BuyOnlineRedirectAllowed":false,"EcommerceEnabled":false,"SamplesEnabled":false}},"GeoIPCulture":null,"siteCountryNotFoundInUrl":false},"GoogleHrefs":[{"hreflang":"de","href":"https://www.designersguild.com/de/english-heritage-by-designers-guild/l1852"},{"hreflang":"de-at","href":"https://www.designersguild.com/at/english-heritage-by-designers-guild/l1852"},{"hreflang":"de-ch","href":"https://www.designersguild.com/de-ch/english-heritage-by-designers-guild/l1852"},{"hreflang":"en","href":"https://www.designersguild.com/row/english-heritage-by-designers-guild/l1852"},{"hreflang":"en-au","href":"https://www.designersguild.com/au/english-heritage-by-designers-guild/l1852"},{"hreflang":"en-be","href":"https://www.designersguild.com/be/english-heritage-by-designers-guild/l1852"},{"hreflang":"en-ca","href":"https://www.designersguild.com/us/english-heritage-by-designers-guild/l1852"},{"hreflang":"en-dk","href":"https://www.designersguild.com/dk/english-heritage-by-designers-guild/l1852"},{"hreflang":"en-gb","href":"https://www.designersguild.com/uk/english-heritage-by-designers-guild/l1852"},{"hreflang":"en-gg","href":"https://www.designersguild.com/uk/english-heritage-by-designers-guild/l1852"},{"hreflang":"en-gr","href":"https://www.designersguild.com/eu/english-heritage-by-designers-guild/l1852"},{"hreflang":"en-ie","href":"https://www.designersguild.com/ie/english-heritage-by-designers-guild/l1852"},{"hreflang":"en-im","href":"https://www.designersguild.com/uk/english-heritage-by-designers-guild/l1852"},{"hreflang":"en-je","href":"https://www.designersguild.com/uk/english-heritage-by-designers-guild/l1852"},{"hreflang":"en-lu","href":"https://www.designersguild.com/be/english-heritage-by-designers-guild/l1852"},{"hreflang":"en-nl","href":"https://www.designersguild.com/nl/english-heritage-by-designers-guild/l1852"},{"hreflang":"en-no","href":"https://www.designersguild.com/no/english-heritage-by-designers-guild/l1852"},{"hreflang":"en-nz","href":"https://www.designersguild.com/nz/english-heritage-by-designers-guild/l1852"},{"hreflang":"en-se","href":"https://www.designersguild.com/se/english-heritage-by-designers-guild/l1852"},{"hreflang":"en-us","href":"https://www.designersguild.com/us/english-heritage-by-designers-guild/l1852"},{"hreflang":"es","href":"https://www.designersguild.com/es/english-heritage-by-designers-guild/l1852"},{"hreflang":"fi-fi","href":"https://www.designersguild.com/fi/english-heritage-by-designers-guild/l1852"},{"hreflang":"fr","href":"https://www.designersguild.com/fr/english-heritage-by-designers-guild/l1852"},{"hreflang":"fr-ch","href":"https://www.designersguild.com/fr-ch/english-heritage-by-designers-guild/l1852"},{"hreflang":"it-it","href":"https://www.designersguild.com/it/english-heritage-by-designers-guild/l1852"},{"hreflang":"ru","href":"https://www.designersguild.com/ru/english-heritage-by-designers-guild/l1852"},{"hreflang":"x-default","href":"https://www.designersguild.com/row/english-heritage-by-designers-guild/l1852"}],"CountryDropDown":{"countryDropDownItems":[{"CountryID":81,"Code":null,"LanguageID":1,"RegionID":3,"LanguageCode":"en","Country":"UK","Region":"Europe","URL":"uk","URLKeywords":"","SortOrder":1,"PageID":0},{"CountryID":15,"Code":null,"LanguageID":4,"RegionID":3,"LanguageCode":"de","Country":"Austria","Region":"Europe","URL":"at","URLKeywords":"","SortOrder":11,"PageID":0},{"CountryID":23,"Code":null,"LanguageID":1,"RegionID":3,"LanguageCode":"en","Country":"Belgium","Region":"Europe","URL":"be","URLKeywords":"","SortOrder":12,"PageID":0},{"CountryID":62,"Code":null,"LanguageID":1,"RegionID":3,"LanguageCode":"en","Country":"Denmark","Region":"Europe","URL":"dk","URLKeywords":"","SortOrder":13,"PageID":0},{"CountryID":74,"Code":null,"LanguageID":15,"RegionID":3,"LanguageCode":"fi","Country":"Finland","Region":"Europe","URL":"fi","URLKeywords":"","SortOrder":15,"PageID":0},{"CountryID":79,"Code":null,"LanguageID":3,"RegionID":3,"LanguageCode":"fr","Country":"France","Region":"Europe","URL":"fr","URLKeywords":"","SortOrder":16,"PageID":0},{"CountryID":60,"Code":null,"LanguageID":4,"RegionID":3,"LanguageCode":"de","Country":"Germany","Region":"Europe","URL":"de","URLKeywords":"","SortOrder":17,"PageID":0},{"CountryID":106,"Code":null,"LanguageID":1,"RegionID":3,"LanguageCode":"en","Country":"Ireland","Region":"Europe","URL":"ie","URLKeywords":"","SortOrder":18,"PageID":0},{"CountryID":114,"Code":null,"LanguageID":6,"RegionID":3,"LanguageCode":"it","Country":"Italy","Region":"Europe","URL":"it","URLKeywords":"","SortOrder":19,"PageID":0},{"CountryID":170,"Code":null,"LanguageID":13,"RegionID":3,"LanguageCode":"en","Country":"Netherlands","Region":"Europe","URL":"nl","URLKeywords":"","SortOrder":20,"PageID":0},{"CountryID":71,"Code":null,"LanguageID":5,"RegionID":3,"LanguageCode":"es","Country":"Spain","Region":"Europe","URL":"es","URLKeywords":"","SortOrder":23,"PageID":0},{"CountryID":202,"Code":null,"LanguageID":1,"RegionID":3,"LanguageCode":"en","Country":"Sweden","Region":"Europe","URL":"se","URLKeywords":"","SortOrder":24,"PageID":0},{"CountryID":171,"Code":null,"LanguageID":1,"RegionID":3,"LanguageCode":"en","Country":"Norway","Region":"Europe","URL":"no","URLKeywords":"","SortOrder":52,"PageID":0},{"CountryID":118,"Code":null,"LanguageID":11,"RegionID":4,"LanguageCode":"jp","Country":"Nihon","Region":"Africa, Asia & the Middle East","URL":"jp","URLKeywords":"","SortOrder":71,"PageID":0},{"CountryID":46,"Code":null,"LanguageID":3,"RegionID":3,"LanguageCode":"fr","Country":"Switzerland","Region":"Europe","URL":"fr-ch","URLKeywords":"","SortOrder":102,"PageID":0},{"CountryID":46,"Code":null,"LanguageID":4,"RegionID":3,"LanguageCode":"de","Country":"Switzerland","Region":"Europe","URL":"de-ch","URLKeywords":"","SortOrder":103,"PageID":0},{"CountryID":196,"Code":null,"LanguageID":10,"RegionID":3,"LanguageCode":"ru","Country":"Russian Federation","Region":"Europe","URL":"ru","URLKeywords":"","SortOrder":109,"PageID":0},{"CountryID":238,"Code":null,"LanguageID":2,"RegionID":2,"LanguageCode":"us","Country":"United States","Region":"North America","URL":"us","URLKeywords":"","SortOrder":125,"PageID":0},{"CountryID":16,"Code":null,"LanguageID":12,"RegionID":6,"LanguageCode":"au","Country":"Australia","Region":"Australasia","URL":"au","URLKeywords":"","SortOrder":150,"PageID":0},{"CountryID":175,"Code":null,"LanguageID":18,"RegionID":6,"LanguageCode":"nz","Country":"New Zealand","Region":"Australasia","URL":"nz","URLKeywords":"","SortOrder":151,"PageID":0},{"CountryID":67,"Code":null,"LanguageID":1,"RegionID":3,"LanguageCode":"en","Country":"Other Countries in Europe","Region":"Europe","URL":"eu","URLKeywords":"","SortOrder":255,"PageID":0},{"CountryID":51,"Code":null,"LanguageID":1,"RegionID":4,"LanguageCode":"en","Country":"Rest of the World","Region":"Africa, Asia & the Middle East","URL":"row","URLKeywords":"","SortOrder":255,"PageID":0}]},"ProductTypeDropDown":{"ProductTypes":[{"ProductTypeID":15,"Name":"Stoff","NamePlural":null,"URLKeywords":null,"SortOrder":0,"FilterIndexRestrictions":null,"ProductPageIDs":null,"FormValue":"stoff"},{"ProductTypeID":18,"Name":"Tapete","NamePlural":null,"URLKeywords":null,"SortOrder":0,"FilterIndexRestrictions":null,"ProductPageIDs":null,"FormValue":"tapete"},{"ProductTypeID":8,"Name":"Farbe","NamePlural":null,"URLKeywords":null,"SortOrder":0,"FilterIndexRestrictions":null,"ProductPageIDs":null,"FormValue":"farbe"},{"ProductTypeID":10,"Name":"Teppich","NamePlural":null,"URLKeywords":null,"SortOrder":0,"FilterIndexRestrictions":null,"ProductPageIDs":null,"FormValue":"teppich"},{"ProductTypeID":4,"Name":"Kissen","NamePlural":null,"URLKeywords":null,"SortOrder":0,"FilterIndexRestrictions":null,"ProductPageIDs":null,"FormValue":"kissen"},{"ProductTypeID":1,"Name":"Bettwäsche","NamePlural":null,"URLKeywords":null,"SortOrder":0,"FilterIndexRestrictions":null,"ProductPageIDs":null,"FormValue":"bettw%c3%a4sche"},{"ProductTypeID":2,"Name":"Decke","NamePlural":null,"URLKeywords":null,"SortOrder":0,"FilterIndexRestrictions":null,"ProductPageIDs":null,"FormValue":"decke"},{"ProductTypeID":35,"Name":"Möbel","NamePlural":null,"URLKeywords":null,"SortOrder":0,"FilterIndexRestrictions":null,"ProductPageIDs":null,"FormValue":"m%c3%b6bel"}]},"TradeMember":false,"TradeAllowed":false,"CanViewRRPs":false,"LoginStatus":0,"UserName":null},"Visitor":{"visitorDbId":209436999,"FullName":null,"Email":null,"Culture":null,"VisitorCreatedDT":"0001-01-01T00:00:00","memberId":null,"tradePriceListId":null,"memberTradeAccountNumber":null,"memberTradeAccountID":null,"memberDisplayTradePrice":false,"memberTradeDataSourceJson":null,"tradePermissionAccountAdmin":false,"tradePermissionPlaceOrder":false,"tradePermissionViewAccounts":false,"tradePermissionDownloadPricelistsBrochures":false,"tradePermissionDownloadProductFeeds":false},"DotDigitalBehaviourProfile":{"WebBehaviourTrackingProfileID":"DM-1667704159-01"},"Scrapbook":{"Images":[]},"TradeOrderingAllowed":true,"SearchTerm":null,"ProductType":null,"LanguageID":4,"CountryID":46,"Date":"2023-09-25T00:00:00","ContentType":0,"ContentID":1852,"SiteSectionID":0,"ShowRecentlyViewed":false,"Partial":null,"CategoryPageProductType":null}
{"ImageID":148801,"SortOrder":0,"AltText":"","Overlay":{"Visible":false,"AutoHide":false,"Background":"linear-gradient(to right, rgba(255,255,255,) 0%, rgba(255,255,255,) 72%, rgba(255,255,255,0) 98%, rgba(255,255,255,0) 100%)","Opacity":1.0,"FontColour":"rgb(80,84,93)","Heading":null,"Height":3.0,"Left":0.0,"Text":null,"Top":0.0,"Width":35.0,"HeightPercent":"3.00%","LeftPercent":"0.00%","TopPercent":"0.00%","WidthPercent":"35.00%"},"MaxWidth":3092,"ImageSize":12,"ForceLazyLoading":false}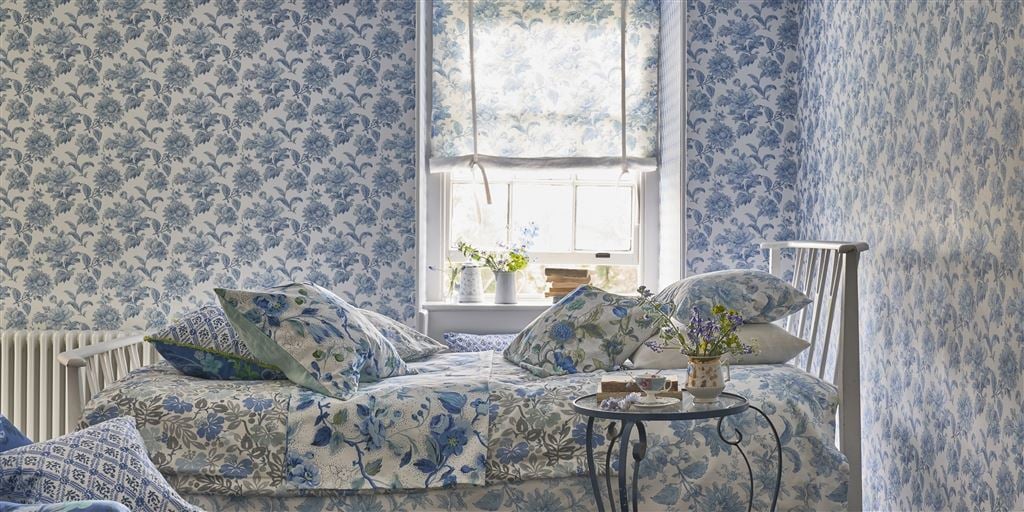 {"ImageID":148799,"SortOrder":1,"AltText":"","Overlay":{"Visible":false,"AutoHide":false,"Background":"linear-gradient(to right, rgba(255,255,255,) 0%, rgba(255,255,255,) 72%, rgba(255,255,255,0) 98%, rgba(255,255,255,0) 100%)","Opacity":1.0,"FontColour":"rgb(80,84,93)","Heading":null,"Height":3.0,"Left":0.0,"Text":null,"Top":0.0,"Width":35.0,"HeightPercent":"3.00%","LeftPercent":"0.00%","TopPercent":"0.00%","WidthPercent":"35.00%"},"MaxWidth":3092,"ImageSize":12,"ForceLazyLoading":false}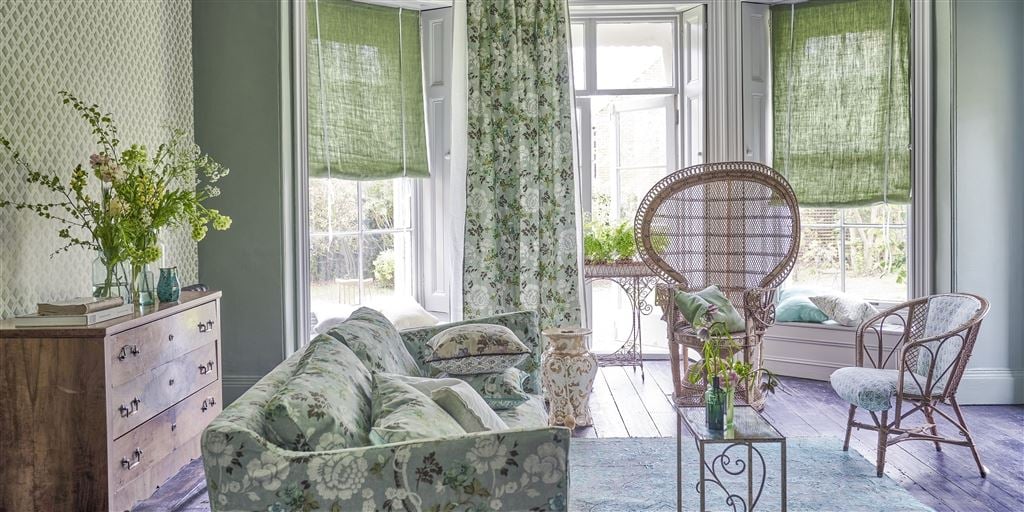 {"ImageID":148804,"SortOrder":2,"AltText":"","Overlay":{"Visible":false,"AutoHide":false,"Background":"linear-gradient(to right, rgba(255,255,255,) 0%, rgba(255,255,255,) 72%, rgba(255,255,255,0) 98%, rgba(255,255,255,0) 100%)","Opacity":1.0,"FontColour":"rgb(80,84,93)","Heading":null,"Height":3.0,"Left":0.0,"Text":null,"Top":0.0,"Width":35.0,"HeightPercent":"3.00%","LeftPercent":"0.00%","TopPercent":"0.00%","WidthPercent":"35.00%"},"MaxWidth":3092,"ImageSize":12,"ForceLazyLoading":false}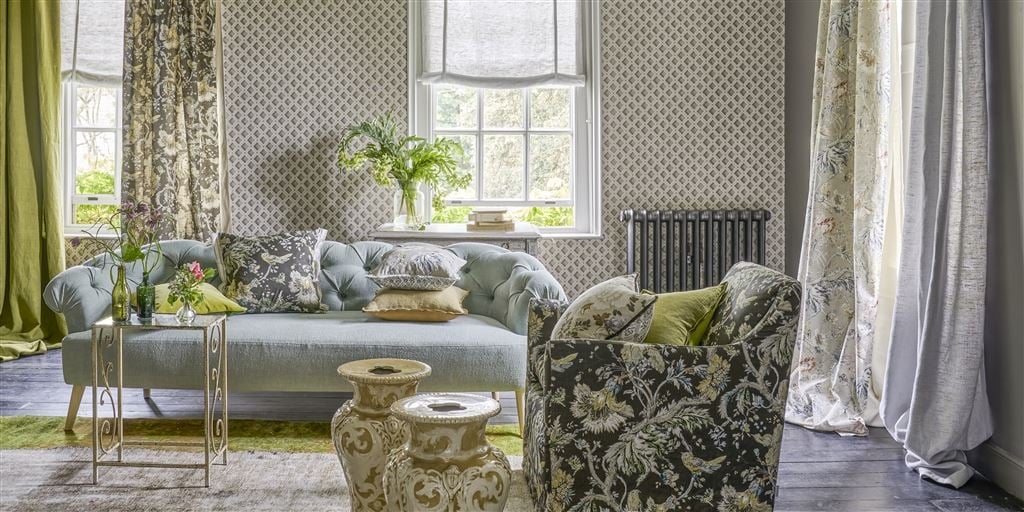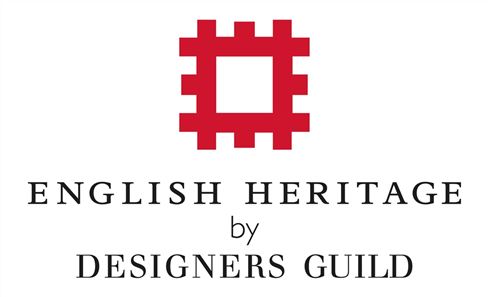 Les tissus et papiers peints English Heritage sont exclusivement produits et distribués par Designers Guild. Inspirée par les vastes archives de papiers peints historiques détenues par English Heritage, cette collaboration insuffle aux collections de textiles et de papiers peints contemporains le fort héritage du design anglais.
Les collections ont été créées en utilisant des techniques traditionnelles ainsi que l'impression numérique pour capturer le maximum de détails dans les dessins. L'achat de ces collections aide English Heritage à préserver l'histoire de l'Angleterre pour les générations futures.
Tap here to view products in the above image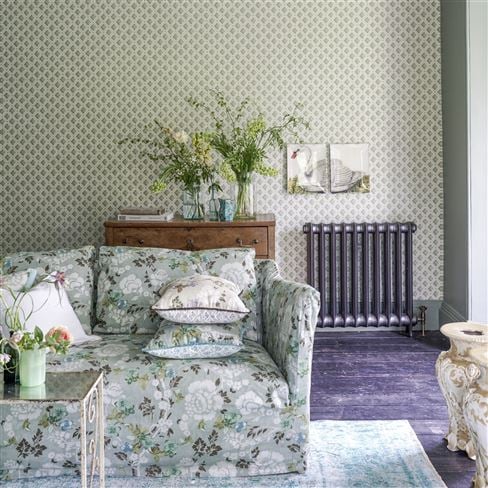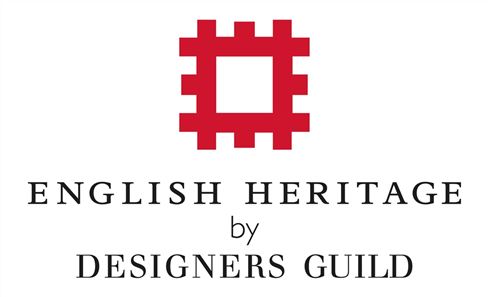 Die English Heritage Stoff- und Tapeten Kollektionen werden exklusiv von Designers Guild produziert und vertrieben. Inspiriert von dem umfangreichen Archiv historischer Tapeten bereichert diese Zusammenarbeit zeitgenössische Textil- und Tapetenkollektionen durch das starke englische Designerbe.
Bei der Herstellung der Stoffe und Tapeten wurden klassische Produktionstechniken sowie moderne Digitaldrucke angewandt, um die in den Designs enthaltenen Details bis ins Kleinste einzufangen. Mit jeder verkauften Kollektion wird English Heritage unterstützt und die Geschichte Englands weitergeführt, um sie für die nächsten Generationen weiterzuführen.
Tap here to view products in the above image