Guest Blog: Sacha Walckhoff
{"ImageID":155973,"SortOrder":0,"AltText":"Guest Blog: Sacha Walckhoff ","Overlay":null,"MaxWidth":null,"ImageSize":12,"ForceLazyLoading":false}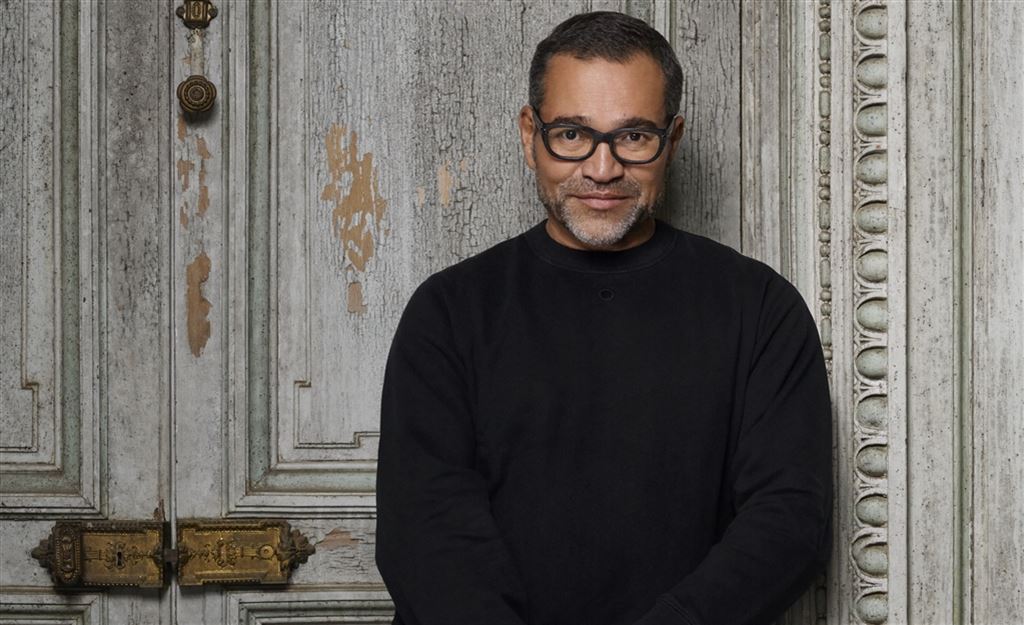 {"ImageID":155459,"SortOrder":1,"AltText":"Guest Blog: Sacha Walckhoff ","Overlay":null,"MaxWidth":null,"ImageSize":12,"ForceLazyLoading":false}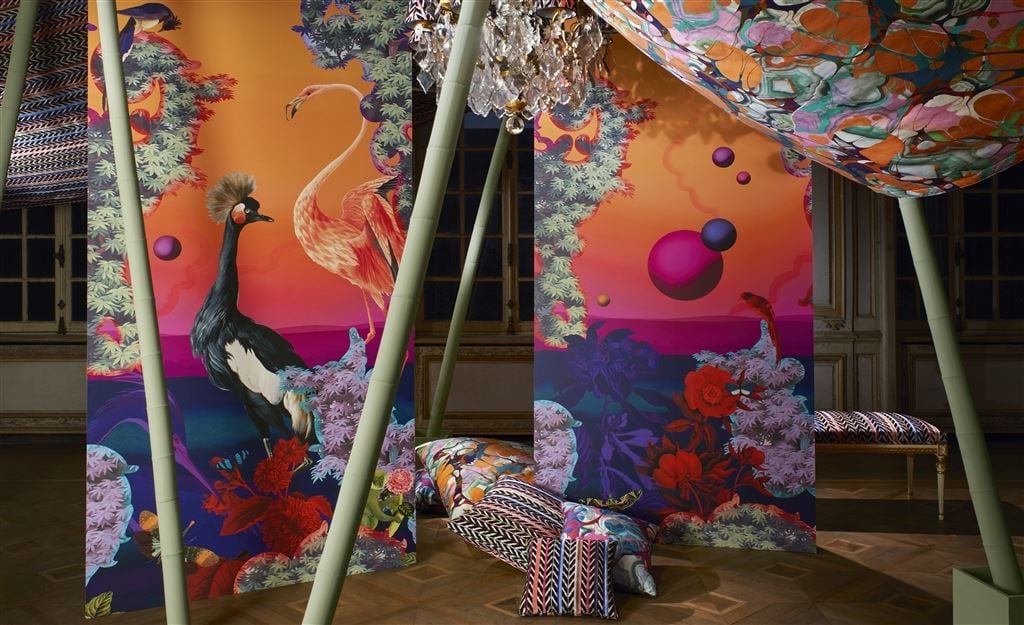 {"ImageID":154898,"SortOrder":2,"AltText":"Guest Blog: Sacha Walckhoff ","Overlay":null,"MaxWidth":null,"ImageSize":12,"ForceLazyLoading":false}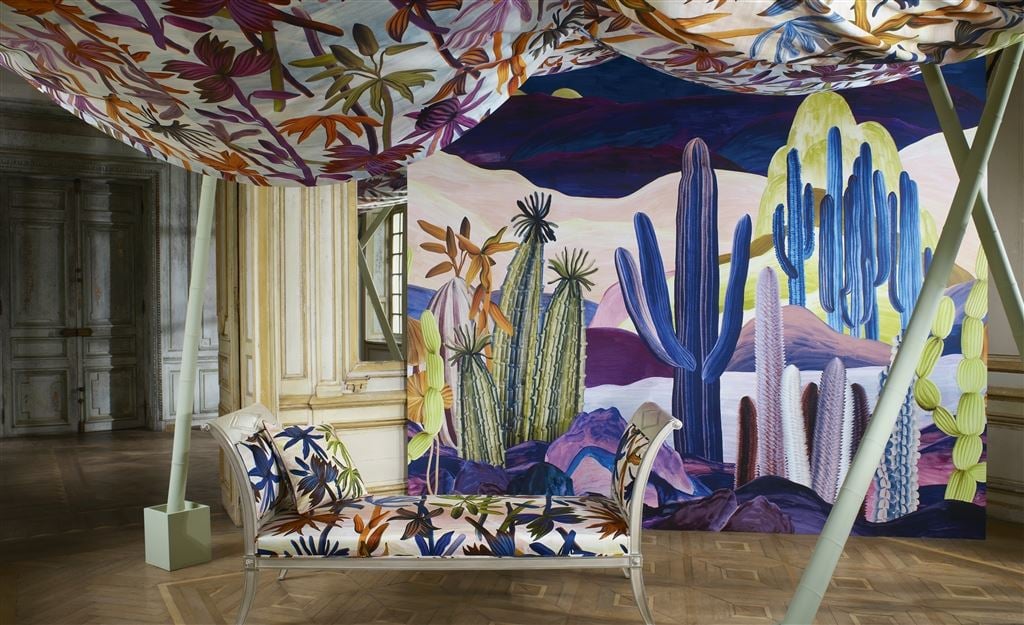 {"ImageID":154897,"SortOrder":3,"AltText":"Guest Blog: Sacha Walckhoff ","Overlay":null,"MaxWidth":null,"ImageSize":12,"ForceLazyLoading":false}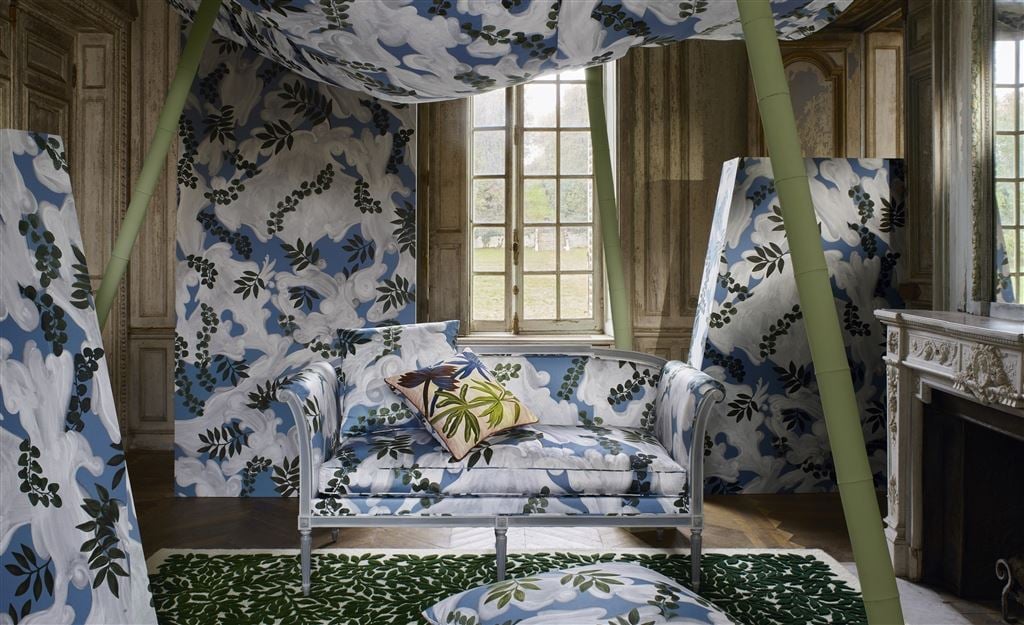 {"ImageID":154900,"SortOrder":4,"AltText":"Guest Blog: Sacha Walckhoff ","Overlay":null,"MaxWidth":null,"ImageSize":12,"ForceLazyLoading":false}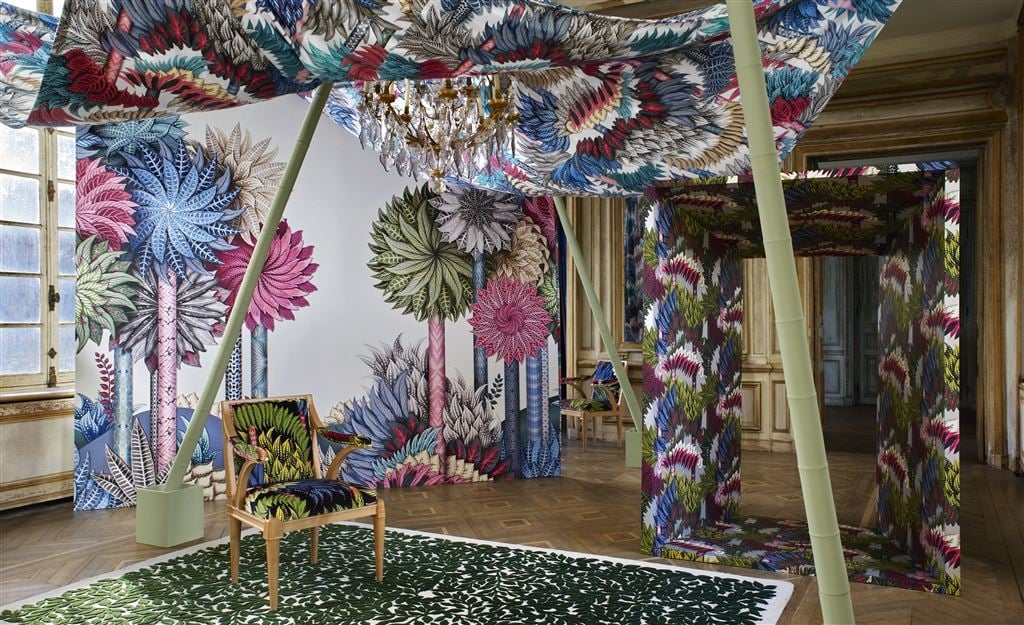 This season we launched the 'Lacroix Stravaganza' collection. A collection that celebrates all Southern cultures and landscapes - as seen through the inimitable Christian Lacroix Maison eye, directed by Creative Director Sacha Walckhoff.
We ask him his thoughts about the collection and what inspires him:
1. Sacha, tell us about the inspiration for the new collection and how it came about? Tell us about your creative process and how ideas become fabrics and wallpapers ?
The Lacroix Couture House was founded in 1987 by Christian Lacroix who was born in the south of France . He brought the south in Paris and this was quite something back in the 80s. The floors of the Haute Couture salons were covered with terracotta tiles like in the houses of his hometown , Arles. It was a small revolution for customers accustomed to thick and luxurious carpets. For the Lacroix Stravaganza collection I wanted to pay tribute to this south of France but more generally to all the south around the world. With my studio , we imagined a forgotten palazzo in Sicily, a Florida greenhouse or even an imaginary country in Africa placed on another magical planet ! I just wanted to express the skill and the endless creativity of the House I have been working with for 30 years now.
2. Fantasy and imagination play a huge part in Lacroix collections – how important is your imagination to you and what do you to feed it?!
It is major. I am collecting a lot of information and emotions throughout the year, during my travels, visiting art exhibitions or having dinner with friends. Anything might trigger my imagination and then I share it with the Studio. We also work with different artists outside the Studio who are also bringing their own vision on what I imagined. It is a lot to manage and edit but this is how the magic happens ! At Lacroix ,you will always find something you never imagined you wanted !
3. You have been part of the Lacroix journey for many years, tell us how the journey has shaped the future.
Yes, half of my life ... I worked many years with Christian himself as a fashion designer. During the 90s, the fashion house was one of the center of the world and a great place to be for the young designer I was then. Times are different now, we moved on even fashion changed a lot. We discovered the world of interior decoration 12 years ago and I am wondering why I did not do it earlier, I just love it ! With the help and good advice given by Tricia Guild, we entered this new world smoothly and are now part of it !
4. Your favourite combination from this collection.
I really like the Novafrica Sunset panorama as the mix of Fuchsia and Tangerine is really something new to explore in decoration I think. I'm also found of the Empuria wallpaper and fabric, a new baroque, fresh and modern.
5. Your favourite Lacroix accessory.
The woven Guatiza plaid, perfect for the fresh summer evenings on my new home terrace in Spain