{"PagingOverride":false,"IncludesForm":false,"RequiresKendoDatePicker":false,"RequiresMDC":false,"RequiresFileDownloader":false,"IsShop":false,"OriginalSemanticString":null,"NoFollow":false,"NoIndex":false,"CustomCanonical":null,"AttributeFilterText":null,"AttributeSignatureText":null,"UserInCorrectSite":false,"CountryCorrectorDismissed":false,"CorrectSitesForUser":[{"CountryLanguageID":5,"RegionID":2,"CountryID":238,"CountryCode":"US","LanguageID":2,"SortOrder":125,"Name":"United States","URL":"us","DotNetCulture":"en-US","ShopEnabled":true,"LanguageCode":"us","LanguageDotNetCulture":"en-US","MertexCurrencyCode":"USD","CurrencyCode":"USD","PriceListID":2,"AllowTradeOrders":true,"AcceptAmazonPay":true,"BuyOnlineRedirectAllowed":false,"EcommerceEnabled":true,"SamplesEnabled":false}],"PrefetchedResources":[{"Name":"Quantity","Value":"Quantité"},{"Name":"QuantityRequired","Value":"Vous devez fournir une quantité"},{"Name":"pleaseGreaterThanEqualTo","Value":"Veuillez saisir une valeur supérieure ou égale à"},{"Name":"pleaseLessThanEqualTo","Value":"Veuillez saisir une valeur inférieure ou égale à"},{"Name":"ShowImageProducts","Value":"Tap here to view products in the above image"},{"Name":"HideImageProducts","Value":"Tap here to hide products in the above image"},{"Name":"Sorry","Value":"Désolé"},{"Name":"ThereWereNoResultsForThatCombination","Value":"There were no results for that combination of filters."},{"Name":"WeHaveDeselectedTheFollowing","Value":"We have deselected the following filter(s) for you"},{"Name":"AttributeFilterTextResultFoundFor","Value":"{Count} result found for {AttributeFilterText}"},{"Name":"AttributeFilterTextResultsFoundFor","Value":"{Count} results found for {AttributeFilterText}"},{"Name":"MajorError","Value":"Nous n'avons pas pu traiter votre demande . Merci de cliquer sur le bouton retour et essayer à nouveau. Si ce problème persiste, merci d'envoyer un mail à shoponlineuk@designersguild.com et un de nos agents du service clients reviendra vers vous dès que"}],"PrefetchedSnippets":[],"HeaderBanners":[],"HasHeaderBanners":false,"FooterBanners":[],"HasFooterBanners":false,"EcommercePopupBanners":[],"HasEcommercePopupBanners":false,"Banners":[{"id":12,"name":"One","banners":[{"bannerId":8490,"name":"Lookbooks 12 (Inspiration)","version":9,"sortOrder":1,"overlayText":"","altText":null,"titleText":null,"width":1024,"height":960,"linkURL":"/fr-ch/brochures/l1179","newWindow":false,"foregroundColour":"#000000","backgroundColour":"#ffffff","fontClass":null,"restrictions":{"menuIds":[12,66,106],"siteSectionIds":null,"pageIds":null}},{"bannerId":6325,"name":"Christian Lacroix","version":11,"sortOrder":2,"overlayText":"","altText":"Christian Lacroix","titleText":"Christian Lacroix","width":1024,"height":394,"linkURL":"/fr-ch/christian-lacroix/l1397","newWindow":false,"foregroundColour":"#000000","backgroundColour":"#ffffff","fontClass":"default-text","restrictions":{"menuIds":[11,45,72,91,108],"siteSectionIds":null,"pageIds":null}}]},{"id":13,"name":"Two","banners":[{"bannerId":8489,"name":"Films 13 (Inspiration)","version":11,"sortOrder":1,"overlayText":"","altText":null,"titleText":null,"width":1024,"height":960,"linkURL":"/fr-ch/films/l1180","newWindow":false,"foregroundColour":"#000000","backgroundColour":"#ffffff","fontClass":null,"restrictions":{"menuIds":[12,66,106],"siteSectionIds":null,"pageIds":null}},{"bannerId":7098,"name":"Ralph Lauren New","version":10,"sortOrder":2,"overlayText":"","altText":"Ralph Lauren","titleText":"Ralph Lauren","width":1024,"height":394,"linkURL":"/fr-ch/ralph-lauren/l1398","newWindow":false,"foregroundColour":"#000000","backgroundColour":"#ffffff","fontClass":"default-text","restrictions":{"menuIds":[45,72,91,108],"siteSectionIds":null,"pageIds":null}}]},{"id":14,"name":"Three","banners":[{"bannerId":8491,"name":"Blog 14 (Inspiration)","version":5,"sortOrder":1,"overlayText":"","altText":null,"titleText":null,"width":1024,"height":960,"linkURL":"/fr-ch/dg-world/blog/l601","newWindow":false,"foregroundColour":"#000000","backgroundColour":"#ffffff","fontClass":null,"restrictions":{"menuIds":[12,66,106],"siteSectionIds":null,"pageIds":null}},{"bannerId":1809,"name":"Royal Collection","version":11,"sortOrder":2,"overlayText":"","altText":"Royal Collection","titleText":"Royal Collection","width":1024,"height":394,"linkURL":"/fr-ch/the-royal-collection/l1396","newWindow":false,"foregroundColour":"#000000","backgroundColour":"#ffffff","fontClass":"default-text","restrictions":{"menuIds":[45,72,91,108],"siteSectionIds":null,"pageIds":null}}]},{"id":15,"name":"Four","banners":[{"bannerId":4115,"name":"News & Events 15 (Inspiration)","version":5,"sortOrder":1,"overlayText":"","altText":null,"titleText":null,"width":1024,"height":960,"linkURL":"/fr-ch/dg-world/evenements/l602","newWindow":false,"foregroundColour":"#000000","backgroundColour":"#ffffff","fontClass":null,"restrictions":{"menuIds":[12,66,106],"siteSectionIds":null,"pageIds":null}},{"bannerId":1805,"name":"William Yeoward","version":10,"sortOrder":2,"overlayText":"","altText":"William Yeoward","titleText":"William Yeoward","width":1024,"height":394,"linkURL":"/fr-ch/william-yeoward/l1399","newWindow":false,"foregroundColour":"#000000","backgroundColour":"#ffffff","fontClass":"default-text","restrictions":{"menuIds":[11,45,72,91,108],"siteSectionIds":null,"pageIds":null}}]},{"id":16,"name":"Five","banners":[{"bannerId":7779,"name":"Brands English Heritage ","version":79,"sortOrder":1,"overlayText":"","altText":"English Heritage ","titleText":"English Heritage ","width":1024,"height":394,"linkURL":"/fr-ch/english-heritage-by-designers-guild/l1852","newWindow":false,"foregroundColour":"#000000","backgroundColour":"#ffffff","fontClass":null,"restrictions":{"menuIds":[11,45,72,91,103,108],"siteSectionIds":null,"pageIds":null}},{"bannerId":4118,"name":"Social Media 16 (Inspiration)","version":7,"sortOrder":2,"overlayText":"","altText":null,"titleText":null,"width":1024,"height":960,"linkURL":"https://www.instagram.com/designersguild/?hl=en","newWindow":false,"foregroundColour":"#000000","backgroundColour":"#ffffff","fontClass":null,"restrictions":{"menuIds":[66,106],"siteSectionIds":null,"pageIds":null}}]},{"id":17,"name":"Six","banners":[{"bannerId":4113,"name":"About Us 17 (Inspiration)","version":3,"sortOrder":1,"overlayText":"","altText":null,"titleText":null,"width":1024,"height":958,"linkURL":"/fr-ch/profil-de-lenterprise/l1004","newWindow":false,"foregroundColour":"#000000","backgroundColour":"#ffffff","fontClass":null,"restrictions":{"menuIds":[12,66,106],"siteSectionIds":null,"pageIds":null}},{"bannerId":2117,"name":"John Derian","version":18,"sortOrder":2,"overlayText":"","altText":"John Derian","titleText":"John Derian","width":1024,"height":394,"linkURL":"/fr-ch/john-derian/l1521","newWindow":false,"foregroundColour":"#000000","backgroundColour":"#ffffff","fontClass":"default-text","restrictions":{"menuIds":[45,72,91,108],"siteSectionIds":null,"pageIds":null}}]}],"Hotspots":[{"ImageID":144743,"Hotspots":[{"X":17.4744035131368,"x":"calc(17.4744% - 12.5px)","Y":37.030427631579,"y":"calc(37.0304% - 12.5px)","OverlayPosition":"top-left","Product":{"Solitary":false,"ProductBase":{"x":17.474403513136821,"y":37.030427631578952,"product":{"productId":206952,"sortOrder":0,"productTypeId":15,"templateId":2,"code":"FDG3003/12","brand":"Designers Guild Essentials","gtin13":null,"name":"Cassia Cord - Moss","AKA":null,"size":null,"imageId":142885,"imageAltText":"Cassia Cord - Moss Cutting","imageTitleText":"Cassia Cord - Moss Cutting","rRPMessage":null,"rLRRP":null,"rLTradePrice":null,"displayPrice":null,"displaySalePrice":null,"priceMessage":null,"statusMessage":null,"urlSemantics":"fabric/designers-guild-essentials/cassia-cord-moss-fabric","productPageId":37508,"url":"/fr-ch/fabric/designers-guild-essentials/cassia-cord-moss-fabric/p37508","itemAvailability":"LimitedAvailability","primaryProduct":true,"orderFormGroupId":null,"orderFormName":"Cassia Cord - Moss","attributes":null,"orderFormGroup":null,"orderFormProperties":[{"key":"Colour","value":"Moss"},{"key":"Code","value":"FDG3003/12"}],"controls":{"allowOrder":false,"allowReserve":false,"allowReserveWithBatchSample":false,"allowSample":true,"allowLargeSample":false,"allowBackInStockReminder":false,"disableOrder":false,"disableSample":false},"stockMessage":{"productTypeID":15,"quantityMinimum":1.0,"quantityMaximum":0.0,"productTypeQuantityMaximum":null,"quantityIncrement":0.1,"reserveQuantityMaximum":0.0,"unit":"m","allowStockCheck":false,"pieceBreakdownMinimum":1.0,"pieceBreakdownMaximum":50.0,"allowBackInStockReminder":true,"freeStock":0.0,"nextPOFreeStock":0.0,"nextPODueDate":null,"totalPOFreeStock":0.0,"basketQuantityThresholds":[{"minimum":0,"maximum":99999.99,"stockMessages":[{"stockMessage":"En rupture de stock","class":""}]}]},"orderButtonText":"Ajouter au panier","reserveButtonText":"Réserve","reserveWithBatchSampleButtonText":"Réservez avec échantillon de lot","sample":{"productId":207195,"stockMessage":{"productTypeID":55,"quantityMinimum":1.0,"quantityMaximum":2.0,"productTypeQuantityMaximum":20.0,"quantityIncrement":1.0,"reserveQuantityMaximum":17.0,"unit":"","allowStockCheck":false,"pieceBreakdownMinimum":null,"pieceBreakdownMaximum":null,"allowBackInStockReminder":false,"freeStock":17.0,"nextPOFreeStock":0.0,"nextPODueDate":null,"totalPOFreeStock":0.0,"basketQuantityThresholds":[{"minimum":0,"maximum":99999.99,"stockMessages":[{"stockMessage":"En stock","class":"","stockBreakdownTab":0}]}]},"orderButtonText":"Échantillon","displayPrice":1.35,"displaySalePrice":null,"priceMessage":"CHF 1.35"},"largeSample":{"productId":207196,"stockMessage":{"productTypeID":null,"quantityMinimum":1.0,"quantityMaximum":99.0,"productTypeQuantityMaximum":null,"quantityIncrement":1.0,"reserveQuantityMaximum":null,"unit":"","allowStockCheck":false,"pieceBreakdownMinimum":null,"pieceBreakdownMaximum":null,"allowBackInStockReminder":false,"freeStock":null,"nextPOFreeStock":null,"nextPODueDate":null,"totalPOFreeStock":null,"basketQuantityThresholds":[{"minimum":0,"maximum":99999.99,"stockMessages":[{"stockMessage":" plus dû en (1-2 semaines)","class":"","stockBreakdownTab":1}]}]},"orderButtonText":"Ajouter au panier","displayPrice":null,"displaySalePrice":null,"priceMessage":null}}},"Product":{"productId":206952,"sortOrder":0,"productTypeId":15,"templateId":2,"code":"FDG3003/12","brand":"Designers Guild Essentials","gtin13":null,"name":"Cassia Cord - Moss","AKA":null,"size":null,"imageId":142885,"imageAltText":"Cassia Cord - Moss Cutting","imageTitleText":"Cassia Cord - Moss Cutting","rRPMessage":null,"rLRRP":null,"rLTradePrice":null,"displayPrice":null,"displaySalePrice":null,"priceMessage":null,"statusMessage":null,"urlSemantics":"fabric/designers-guild-essentials/cassia-cord-moss-fabric","productPageId":37508,"url":"/fr-ch/fabric/designers-guild-essentials/cassia-cord-moss-fabric/p37508","itemAvailability":"LimitedAvailability","primaryProduct":true,"orderFormGroupId":null,"orderFormName":"Cassia Cord - Moss","attributes":null,"orderFormGroup":null,"orderFormProperties":[{"key":"Colour","value":"Moss"},{"key":"Code","value":"FDG3003/12"}],"controls":{"allowOrder":false,"allowReserve":false,"allowReserveWithBatchSample":false,"allowSample":true,"allowLargeSample":false,"allowBackInStockReminder":false,"disableOrder":false,"disableSample":false},"stockMessage":{"productTypeID":15,"quantityMinimum":1.0,"quantityMaximum":0.0,"productTypeQuantityMaximum":null,"quantityIncrement":0.1,"reserveQuantityMaximum":0.0,"unit":"m","allowStockCheck":false,"pieceBreakdownMinimum":1.0,"pieceBreakdownMaximum":50.0,"allowBackInStockReminder":true,"freeStock":0.0,"nextPOFreeStock":0.0,"nextPODueDate":null,"totalPOFreeStock":0.0,"basketQuantityThresholds":[{"minimum":0,"maximum":99999.99,"stockMessages":[{"stockMessage":"En rupture de stock","class":""}]}]},"orderButtonText":"Ajouter au panier","reserveButtonText":"Réserve","reserveWithBatchSampleButtonText":"Réservez avec échantillon de lot","sample":{"productId":207195,"stockMessage":{"productTypeID":55,"quantityMinimum":1.0,"quantityMaximum":2.0,"productTypeQuantityMaximum":20.0,"quantityIncrement":1.0,"reserveQuantityMaximum":17.0,"unit":"","allowStockCheck":false,"pieceBreakdownMinimum":null,"pieceBreakdownMaximum":null,"allowBackInStockReminder":false,"freeStock":17.0,"nextPOFreeStock":0.0,"nextPODueDate":null,"totalPOFreeStock":0.0,"basketQuantityThresholds":[{"minimum":0,"maximum":99999.99,"stockMessages":[{"stockMessage":"En stock","class":"","stockBreakdownTab":0}]}]},"orderButtonText":"Échantillon","displayPrice":1.35,"displaySalePrice":null,"priceMessage":"CHF 1.35"},"largeSample":{"productId":207196,"stockMessage":{"productTypeID":null,"quantityMinimum":1.0,"quantityMaximum":99.0,"productTypeQuantityMaximum":null,"quantityIncrement":1.0,"reserveQuantityMaximum":null,"unit":"","allowStockCheck":false,"pieceBreakdownMinimum":null,"pieceBreakdownMaximum":null,"allowBackInStockReminder":false,"freeStock":null,"nextPOFreeStock":null,"nextPODueDate":null,"totalPOFreeStock":null,"basketQuantityThresholds":[{"minimum":0,"maximum":99999.99,"stockMessages":[{"stockMessage":" plus dû en (1-2 semaines)","class":"","stockBreakdownTab":1}]}]},"orderButtonText":"Ajouter au panier","displayPrice":null,"displaySalePrice":null,"priceMessage":null}},"Carousel":{"CarouselID":"#product-206952-carsouel","WrapperCSSClass":null,"AspectRatio":1.0,"Heading":"Cassia Cord - Moss","Images":[{"ImageID":142885,"SortOrder":0,"AltText":"Cassia Cord - Moss Cutting","Overlay":null,"MaxWidth":null,"ImageSize":1,"ForceLazyLoading":false}],"DisplayThumbnails":false,"DisplayDashes":true,"Interval":null,"PermitLargeImageModal":true},"ProductID":206952,"ProductTypeID":15,"ProductPageID":37508,"ProductCode":"FDG3003/12","Brand":"Designers Guild Essentials","OrderFormID":"#product-206952","OrderFormCarouselID":"#product-206952-slide","PrimaryProduct":true,"OrderFormGroupID":null,"OrderFormGroup":null,"Size":null,"OrderFormName":"Cassia Cord - Moss","BasketName":"Cassia Cord - Moss","SortOrder":0,"Attributes":null,"Image":{"imageId":142885,"templateImageId":2,"altText":"Cassia Cord - Moss Cutting","titleText":"Cassia Cord - Moss Cutting","sortOrder":0,"maxWidth":488},"OrderFormProperties":[{"Key":"Colour","Value":"Moss"},{"Key":"Code","Value":"FDG3003/12"}],"AllowSample":true,"AllowLargeSample":false,"AllowOrder":false,"AllowReserve":false,"AllowReserveWithBatchCutting":false,"ClientProductViewModels":"productViewModel(207195, 1)","URLKeywords":"fabric/designers-guild-essentials/cassia-cord-moss-fabric","ImageLinkToProductPage":true,"IsLifestyle":false,"IsHotspot":false}},{"X":30.720634975625,"x":"calc(30.7206% - 12.5px)","Y":54.0544144385739,"y":"calc(54.0544% - 12.5px)","OverlayPosition":"top-left","Product":{"Solitary":false,"ProductBase":{"x":30.720634975625039,"y":54.054414438573943,"product":{"productId":206954,"sortOrder":0,"productTypeId":15,"templateId":2,"code":"FDG3003/14","brand":"Designers Guild Essentials","gtin13":null,"name":"Cassia Cord - Alchemilla","AKA":null,"size":null,"imageId":142581,"imageAltText":"Cassia Cord - Alchemilla Cutting","imageTitleText":"Cassia Cord - Alchemilla Cutting","rRPMessage":null,"rLRRP":null,"rLTradePrice":null,"displayPrice":null,"displaySalePrice":null,"priceMessage":null,"statusMessage":null,"urlSemantics":"fabric/designers-guild-essentials/cassia-cord-alchemilla-fabric","productPageId":37510,"url":"/fr-ch/fabric/designers-guild-essentials/cassia-cord-alchemilla-fabric/p37510","itemAvailability":"InStock","primaryProduct":true,"orderFormGroupId":null,"orderFormName":"Cassia Cord - Alchemilla","attributes":null,"orderFormGroup":null,"orderFormProperties":[{"key":"Colour","value":"Alchemilla"},{"key":"Code","value":"FDG3003/14"}],"controls":{"allowOrder":false,"allowReserve":false,"allowReserveWithBatchSample":false,"allowSample":true,"allowLargeSample":false,"allowBackInStockReminder":false,"disableOrder":false,"disableSample":false},"stockMessage":{"productTypeID":15,"quantityMinimum":1.0,"quantityMaximum":0.0,"productTypeQuantityMaximum":null,"quantityIncrement":0.1,"reserveQuantityMaximum":39.7,"unit":"m","allowStockCheck":false,"pieceBreakdownMinimum":1.0,"pieceBreakdownMaximum":50.0,"allowBackInStockReminder":false,"freeStock":39.7,"nextPOFreeStock":0.0,"nextPODueDate":null,"totalPOFreeStock":0.0,"basketQuantityThresholds":[{"minimum":0,"maximum":99999.99}]},"orderButtonText":"Ajouter au panier","reserveButtonText":"Réserve","reserveWithBatchSampleButtonText":"Réservez avec échantillon de lot","sample":{"productId":207199,"stockMessage":{"productTypeID":55,"quantityMinimum":1.0,"quantityMaximum":2.0,"productTypeQuantityMaximum":20.0,"quantityIncrement":1.0,"reserveQuantityMaximum":16.0,"unit":"","allowStockCheck":false,"pieceBreakdownMinimum":null,"pieceBreakdownMaximum":null,"allowBackInStockReminder":false,"freeStock":16.0,"nextPOFreeStock":99.0,"nextPODueDate":"2023-12-15","totalPOFreeStock":99.0,"basketQuantityThresholds":[{"minimum":0,"maximum":99999.99,"stockMessages":[{"stockMessage":"En stock","class":"","stockBreakdownTab":0}]}]},"orderButtonText":"Échantillon","displayPrice":1.35,"displaySalePrice":null,"priceMessage":"CHF 1.35"},"largeSample":{"productId":207200,"stockMessage":{"productTypeID":null,"quantityMinimum":1.0,"quantityMaximum":99.0,"productTypeQuantityMaximum":null,"quantityIncrement":1.0,"reserveQuantityMaximum":null,"unit":"","allowStockCheck":false,"pieceBreakdownMinimum":null,"pieceBreakdownMaximum":null,"allowBackInStockReminder":false,"freeStock":null,"nextPOFreeStock":null,"nextPODueDate":null,"totalPOFreeStock":null,"basketQuantityThresholds":[{"minimum":0,"maximum":99999.99,"stockMessages":[{"stockMessage":" plus dû en (1-2 semaines)","class":"","stockBreakdownTab":1}]}]},"orderButtonText":"Ajouter au panier","displayPrice":null,"displaySalePrice":null,"priceMessage":null}}},"Product":{"productId":206954,"sortOrder":0,"productTypeId":15,"templateId":2,"code":"FDG3003/14","brand":"Designers Guild Essentials","gtin13":null,"name":"Cassia Cord - Alchemilla","AKA":null,"size":null,"imageId":142581,"imageAltText":"Cassia Cord - Alchemilla Cutting","imageTitleText":"Cassia Cord - Alchemilla Cutting","rRPMessage":null,"rLRRP":null,"rLTradePrice":null,"displayPrice":null,"displaySalePrice":null,"priceMessage":null,"statusMessage":null,"urlSemantics":"fabric/designers-guild-essentials/cassia-cord-alchemilla-fabric","productPageId":37510,"url":"/fr-ch/fabric/designers-guild-essentials/cassia-cord-alchemilla-fabric/p37510","itemAvailability":"InStock","primaryProduct":true,"orderFormGroupId":null,"orderFormName":"Cassia Cord - Alchemilla","attributes":null,"orderFormGroup":null,"orderFormProperties":[{"key":"Colour","value":"Alchemilla"},{"key":"Code","value":"FDG3003/14"}],"controls":{"allowOrder":false,"allowReserve":false,"allowReserveWithBatchSample":false,"allowSample":true,"allowLargeSample":false,"allowBackInStockReminder":false,"disableOrder":false,"disableSample":false},"stockMessage":{"productTypeID":15,"quantityMinimum":1.0,"quantityMaximum":0.0,"productTypeQuantityMaximum":null,"quantityIncrement":0.1,"reserveQuantityMaximum":39.7,"unit":"m","allowStockCheck":false,"pieceBreakdownMinimum":1.0,"pieceBreakdownMaximum":50.0,"allowBackInStockReminder":false,"freeStock":39.7,"nextPOFreeStock":0.0,"nextPODueDate":null,"totalPOFreeStock":0.0,"basketQuantityThresholds":[{"minimum":0,"maximum":99999.99}]},"orderButtonText":"Ajouter au panier","reserveButtonText":"Réserve","reserveWithBatchSampleButtonText":"Réservez avec échantillon de lot","sample":{"productId":207199,"stockMessage":{"productTypeID":55,"quantityMinimum":1.0,"quantityMaximum":2.0,"productTypeQuantityMaximum":20.0,"quantityIncrement":1.0,"reserveQuantityMaximum":16.0,"unit":"","allowStockCheck":false,"pieceBreakdownMinimum":null,"pieceBreakdownMaximum":null,"allowBackInStockReminder":false,"freeStock":16.0,"nextPOFreeStock":99.0,"nextPODueDate":"2023-12-15","totalPOFreeStock":99.0,"basketQuantityThresholds":[{"minimum":0,"maximum":99999.99,"stockMessages":[{"stockMessage":"En stock","class":"","stockBreakdownTab":0}]}]},"orderButtonText":"Échantillon","displayPrice":1.35,"displaySalePrice":null,"priceMessage":"CHF 1.35"},"largeSample":{"productId":207200,"stockMessage":{"productTypeID":null,"quantityMinimum":1.0,"quantityMaximum":99.0,"productTypeQuantityMaximum":null,"quantityIncrement":1.0,"reserveQuantityMaximum":null,"unit":"","allowStockCheck":false,"pieceBreakdownMinimum":null,"pieceBreakdownMaximum":null,"allowBackInStockReminder":false,"freeStock":null,"nextPOFreeStock":null,"nextPODueDate":null,"totalPOFreeStock":null,"basketQuantityThresholds":[{"minimum":0,"maximum":99999.99,"stockMessages":[{"stockMessage":" plus dû en (1-2 semaines)","class":"","stockBreakdownTab":1}]}]},"orderButtonText":"Ajouter au panier","displayPrice":null,"displaySalePrice":null,"priceMessage":null}},"Carousel":{"CarouselID":"#product-206954-carsouel","WrapperCSSClass":null,"AspectRatio":1.0,"Heading":"Cassia Cord - Alchemilla","Images":[{"ImageID":142581,"SortOrder":0,"AltText":"Cassia Cord - Alchemilla Cutting","Overlay":null,"MaxWidth":null,"ImageSize":1,"ForceLazyLoading":false}],"DisplayThumbnails":false,"DisplayDashes":true,"Interval":null,"PermitLargeImageModal":true},"ProductID":206954,"ProductTypeID":15,"ProductPageID":37510,"ProductCode":"FDG3003/14","Brand":"Designers Guild Essentials","OrderFormID":"#product-206954","OrderFormCarouselID":"#product-206954-slide","PrimaryProduct":true,"OrderFormGroupID":null,"OrderFormGroup":null,"Size":null,"OrderFormName":"Cassia Cord - Alchemilla","BasketName":"Cassia Cord - Alchemilla","SortOrder":0,"Attributes":null,"Image":{"imageId":142581,"templateImageId":2,"altText":"Cassia Cord - Alchemilla Cutting","titleText":"Cassia Cord - Alchemilla Cutting","sortOrder":0,"maxWidth":488},"OrderFormProperties":[{"Key":"Colour","Value":"Alchemilla"},{"Key":"Code","Value":"FDG3003/14"}],"AllowSample":true,"AllowLargeSample":false,"AllowOrder":false,"AllowReserve":false,"AllowReserveWithBatchCutting":false,"ClientProductViewModels":"productViewModel(207199, 1)","URLKeywords":"fabric/designers-guild-essentials/cassia-cord-alchemilla-fabric","ImageLinkToProductPage":true,"IsLifestyle":false,"IsHotspot":false}},{"X":52.0171160074934,"x":"calc(52.0171% - 12.5px)","Y":26.1014472920644,"y":"calc(26.1014% - 12.5px)","OverlayPosition":"top-right","Product":{"Solitary":false,"ProductBase":{"x":52.017116007493371,"y":26.101447292064361,"product":{"productId":206943,"sortOrder":0,"productTypeId":15,"templateId":2,"code":"FDG3003/01","brand":"Designers Guild Essentials","gtin13":null,"name":"Cassia Cord - Midnight","AKA":null,"size":null,"imageId":142699,"imageAltText":"Cassia Cord - Midnight Cutting","imageTitleText":"Cassia Cord - Midnight Cutting","rRPMessage":null,"rLRRP":null,"rLTradePrice":null,"displayPrice":null,"displaySalePrice":null,"priceMessage":null,"statusMessage":null,"urlSemantics":"fabric/designers-guild-essentials/cassia-cord-midnight-fabric","productPageId":37497,"url":"/fr-ch/fabric/designers-guild-essentials/cassia-cord-midnight-fabric/p37497","itemAvailability":"LimitedAvailability","primaryProduct":true,"orderFormGroupId":null,"orderFormName":"Cassia Cord - Midnight","attributes":null,"orderFormGroup":null,"orderFormProperties":[{"key":"Colour","value":"Midnight"},{"key":"Code","value":"FDG3003/01"}],"controls":{"allowOrder":false,"allowReserve":false,"allowReserveWithBatchSample":false,"allowSample":true,"allowLargeSample":false,"allowBackInStockReminder":false,"disableOrder":false,"disableSample":false},"stockMessage":{"productTypeID":15,"quantityMinimum":1.0,"quantityMaximum":0.0,"productTypeQuantityMaximum":null,"quantityIncrement":0.1,"reserveQuantityMaximum":0.0,"unit":"m","allowStockCheck":false,"pieceBreakdownMinimum":1.0,"pieceBreakdownMaximum":50.0,"allowBackInStockReminder":true,"freeStock":0.0,"nextPOFreeStock":0.0,"nextPODueDate":null,"totalPOFreeStock":0.0,"basketQuantityThresholds":[{"minimum":0,"maximum":99999.99,"stockMessages":[{"stockMessage":"En rupture de stock","class":""}]}]},"orderButtonText":"Ajouter au panier","reserveButtonText":"Réserve","reserveWithBatchSampleButtonText":"Réservez avec échantillon de lot","sample":{"productId":207173,"stockMessage":{"productTypeID":55,"quantityMinimum":1.0,"quantityMaximum":2.0,"productTypeQuantityMaximum":20.0,"quantityIncrement":1.0,"reserveQuantityMaximum":6.0,"unit":"","allowStockCheck":false,"pieceBreakdownMinimum":null,"pieceBreakdownMaximum":null,"allowBackInStockReminder":false,"freeStock":6.0,"nextPOFreeStock":25.0,"nextPODueDate":null,"totalPOFreeStock":25.0,"basketQuantityThresholds":[{"minimum":0,"maximum":99999.99,"stockMessages":[{"stockMessage":"6 en stock","class":"","stockBreakdownTab":0}]}]},"orderButtonText":"Échantillon","displayPrice":1.35,"displaySalePrice":null,"priceMessage":"CHF 1.35"},"largeSample":{"productId":207174,"stockMessage":{"productTypeID":null,"quantityMinimum":1.0,"quantityMaximum":99.0,"productTypeQuantityMaximum":null,"quantityIncrement":1.0,"reserveQuantityMaximum":null,"unit":"","allowStockCheck":false,"pieceBreakdownMinimum":null,"pieceBreakdownMaximum":null,"allowBackInStockReminder":false,"freeStock":null,"nextPOFreeStock":null,"nextPODueDate":null,"totalPOFreeStock":null,"basketQuantityThresholds":[{"minimum":0,"maximum":99999.99,"stockMessages":[{"stockMessage":" plus dû en (1-2 semaines)","class":"","stockBreakdownTab":1}]}]},"orderButtonText":"Ajouter au panier","displayPrice":null,"displaySalePrice":null,"priceMessage":null}}},"Product":{"productId":206943,"sortOrder":0,"productTypeId":15,"templateId":2,"code":"FDG3003/01","brand":"Designers Guild Essentials","gtin13":null,"name":"Cassia Cord - Midnight","AKA":null,"size":null,"imageId":142699,"imageAltText":"Cassia Cord - Midnight Cutting","imageTitleText":"Cassia Cord - Midnight Cutting","rRPMessage":null,"rLRRP":null,"rLTradePrice":null,"displayPrice":null,"displaySalePrice":null,"priceMessage":null,"statusMessage":null,"urlSemantics":"fabric/designers-guild-essentials/cassia-cord-midnight-fabric","productPageId":37497,"url":"/fr-ch/fabric/designers-guild-essentials/cassia-cord-midnight-fabric/p37497","itemAvailability":"LimitedAvailability","primaryProduct":true,"orderFormGroupId":null,"orderFormName":"Cassia Cord - Midnight","attributes":null,"orderFormGroup":null,"orderFormProperties":[{"key":"Colour","value":"Midnight"},{"key":"Code","value":"FDG3003/01"}],"controls":{"allowOrder":false,"allowReserve":false,"allowReserveWithBatchSample":false,"allowSample":true,"allowLargeSample":false,"allowBackInStockReminder":false,"disableOrder":false,"disableSample":false},"stockMessage":{"productTypeID":15,"quantityMinimum":1.0,"quantityMaximum":0.0,"productTypeQuantityMaximum":null,"quantityIncrement":0.1,"reserveQuantityMaximum":0.0,"unit":"m","allowStockCheck":false,"pieceBreakdownMinimum":1.0,"pieceBreakdownMaximum":50.0,"allowBackInStockReminder":true,"freeStock":0.0,"nextPOFreeStock":0.0,"nextPODueDate":null,"totalPOFreeStock":0.0,"basketQuantityThresholds":[{"minimum":0,"maximum":99999.99,"stockMessages":[{"stockMessage":"En rupture de stock","class":""}]}]},"orderButtonText":"Ajouter au panier","reserveButtonText":"Réserve","reserveWithBatchSampleButtonText":"Réservez avec échantillon de lot","sample":{"productId":207173,"stockMessage":{"productTypeID":55,"quantityMinimum":1.0,"quantityMaximum":2.0,"productTypeQuantityMaximum":20.0,"quantityIncrement":1.0,"reserveQuantityMaximum":6.0,"unit":"","allowStockCheck":false,"pieceBreakdownMinimum":null,"pieceBreakdownMaximum":null,"allowBackInStockReminder":false,"freeStock":6.0,"nextPOFreeStock":25.0,"nextPODueDate":null,"totalPOFreeStock":25.0,"basketQuantityThresholds":[{"minimum":0,"maximum":99999.99,"stockMessages":[{"stockMessage":"6 en stock","class":"","stockBreakdownTab":0}]}]},"orderButtonText":"Échantillon","displayPrice":1.35,"displaySalePrice":null,"priceMessage":"CHF 1.35"},"largeSample":{"productId":207174,"stockMessage":{"productTypeID":null,"quantityMinimum":1.0,"quantityMaximum":99.0,"productTypeQuantityMaximum":null,"quantityIncrement":1.0,"reserveQuantityMaximum":null,"unit":"","allowStockCheck":false,"pieceBreakdownMinimum":null,"pieceBreakdownMaximum":null,"allowBackInStockReminder":false,"freeStock":null,"nextPOFreeStock":null,"nextPODueDate":null,"totalPOFreeStock":null,"basketQuantityThresholds":[{"minimum":0,"maximum":99999.99,"stockMessages":[{"stockMessage":" plus dû en (1-2 semaines)","class":"","stockBreakdownTab":1}]}]},"orderButtonText":"Ajouter au panier","displayPrice":null,"displaySalePrice":null,"priceMessage":null}},"Carousel":{"CarouselID":"#product-206943-carsouel","WrapperCSSClass":null,"AspectRatio":1.0,"Heading":"Cassia Cord - Midnight","Images":[{"ImageID":142699,"SortOrder":0,"AltText":"Cassia Cord - Midnight Cutting","Overlay":null,"MaxWidth":null,"ImageSize":1,"ForceLazyLoading":false}],"DisplayThumbnails":false,"DisplayDashes":true,"Interval":null,"PermitLargeImageModal":true},"ProductID":206943,"ProductTypeID":15,"ProductPageID":37497,"ProductCode":"FDG3003/01","Brand":"Designers Guild Essentials","OrderFormID":"#product-206943","OrderFormCarouselID":"#product-206943-slide","PrimaryProduct":true,"OrderFormGroupID":null,"OrderFormGroup":null,"Size":null,"OrderFormName":"Cassia Cord - Midnight","BasketName":"Cassia Cord - Midnight","SortOrder":0,"Attributes":null,"Image":{"imageId":142699,"templateImageId":2,"altText":"Cassia Cord - Midnight Cutting","titleText":"Cassia Cord - Midnight Cutting","sortOrder":0,"maxWidth":488},"OrderFormProperties":[{"Key":"Colour","Value":"Midnight"},{"Key":"Code","Value":"FDG3003/01"}],"AllowSample":true,"AllowLargeSample":false,"AllowOrder":false,"AllowReserve":false,"AllowReserveWithBatchCutting":false,"ClientProductViewModels":"productViewModel(207173, 1)","URLKeywords":"fabric/designers-guild-essentials/cassia-cord-midnight-fabric","ImageLinkToProductPage":true,"IsLifestyle":false,"IsHotspot":false}},{"X":58.6904822282456,"x":"calc(58.6905% - 12.5px)","Y":61.6106263744204,"y":"calc(61.6106% - 12.5px)","OverlayPosition":"top-right","Product":{"Solitary":false,"ProductBase":{"x":58.690482228245557,"y":61.61062637442037,"product":{"productId":206951,"sortOrder":0,"productTypeId":15,"templateId":2,"code":"FDG3003/11","brand":"Designers Guild Essentials","gtin13":null,"name":"Cassia Cord - Emerald","AKA":null,"size":null,"imageId":142578,"imageAltText":"Cassia Cord - Emerald Cutting","imageTitleText":"Cassia Cord - Emerald Cutting","rRPMessage":null,"rLRRP":null,"rLTradePrice":null,"displayPrice":null,"displaySalePrice":null,"priceMessage":null,"statusMessage":null,"urlSemantics":"fabric/designers-guild-essentials/cassia-cord-emerald-fabric","productPageId":37507,"url":"/fr-ch/fabric/designers-guild-essentials/cassia-cord-emerald-fabric/p37507","itemAvailability":"InStock","primaryProduct":true,"orderFormGroupId":null,"orderFormName":"Cassia Cord - Emerald","attributes":null,"orderFormGroup":null,"orderFormProperties":[{"key":"Colour","value":"Emerald"},{"key":"Code","value":"FDG3003/11"}],"controls":{"allowOrder":false,"allowReserve":false,"allowReserveWithBatchSample":false,"allowSample":true,"allowLargeSample":false,"allowBackInStockReminder":false,"disableOrder":false,"disableSample":false},"stockMessage":{"productTypeID":15,"quantityMinimum":1.0,"quantityMaximum":0.0,"productTypeQuantityMaximum":null,"quantityIncrement":0.1,"reserveQuantityMaximum":50.0,"unit":"m","allowStockCheck":false,"pieceBreakdownMinimum":1.0,"pieceBreakdownMaximum":50.0,"allowBackInStockReminder":false,"freeStock":104.2,"nextPOFreeStock":0.0,"nextPODueDate":null,"totalPOFreeStock":0.0,"basketQuantityThresholds":[{"minimum":0,"maximum":99999.99}]},"orderButtonText":"Ajouter au panier","reserveButtonText":"Réserve","reserveWithBatchSampleButtonText":"Réservez avec échantillon de lot","sample":{"productId":207193,"stockMessage":{"productTypeID":55,"quantityMinimum":1.0,"quantityMaximum":2.0,"productTypeQuantityMaximum":20.0,"quantityIncrement":1.0,"reserveQuantityMaximum":10.0,"unit":"","allowStockCheck":false,"pieceBreakdownMinimum":null,"pieceBreakdownMaximum":null,"allowBackInStockReminder":false,"freeStock":10.0,"nextPOFreeStock":99.0,"nextPODueDate":"2023-12-15","totalPOFreeStock":99.0,"basketQuantityThresholds":[{"minimum":0,"maximum":99999.99,"stockMessages":[{"stockMessage":"10 en stock","class":"","stockBreakdownTab":0}]}]},"orderButtonText":"Échantillon","displayPrice":1.35,"displaySalePrice":null,"priceMessage":"CHF 1.35"},"largeSample":{"productId":207194,"stockMessage":{"productTypeID":null,"quantityMinimum":1.0,"quantityMaximum":99.0,"productTypeQuantityMaximum":null,"quantityIncrement":1.0,"reserveQuantityMaximum":null,"unit":"","allowStockCheck":false,"pieceBreakdownMinimum":null,"pieceBreakdownMaximum":null,"allowBackInStockReminder":false,"freeStock":null,"nextPOFreeStock":null,"nextPODueDate":null,"totalPOFreeStock":null,"basketQuantityThresholds":[{"minimum":0,"maximum":99999.99,"stockMessages":[{"stockMessage":" plus dû en (1-2 semaines)","class":"","stockBreakdownTab":1}]}]},"orderButtonText":"Ajouter au panier","displayPrice":null,"displaySalePrice":null,"priceMessage":null}}},"Product":{"productId":206951,"sortOrder":0,"productTypeId":15,"templateId":2,"code":"FDG3003/11","brand":"Designers Guild Essentials","gtin13":null,"name":"Cassia Cord - Emerald","AKA":null,"size":null,"imageId":142578,"imageAltText":"Cassia Cord - Emerald Cutting","imageTitleText":"Cassia Cord - Emerald Cutting","rRPMessage":null,"rLRRP":null,"rLTradePrice":null,"displayPrice":null,"displaySalePrice":null,"priceMessage":null,"statusMessage":null,"urlSemantics":"fabric/designers-guild-essentials/cassia-cord-emerald-fabric","productPageId":37507,"url":"/fr-ch/fabric/designers-guild-essentials/cassia-cord-emerald-fabric/p37507","itemAvailability":"InStock","primaryProduct":true,"orderFormGroupId":null,"orderFormName":"Cassia Cord - Emerald","attributes":null,"orderFormGroup":null,"orderFormProperties":[{"key":"Colour","value":"Emerald"},{"key":"Code","value":"FDG3003/11"}],"controls":{"allowOrder":false,"allowReserve":false,"allowReserveWithBatchSample":false,"allowSample":true,"allowLargeSample":false,"allowBackInStockReminder":false,"disableOrder":false,"disableSample":false},"stockMessage":{"productTypeID":15,"quantityMinimum":1.0,"quantityMaximum":0.0,"productTypeQuantityMaximum":null,"quantityIncrement":0.1,"reserveQuantityMaximum":50.0,"unit":"m","allowStockCheck":false,"pieceBreakdownMinimum":1.0,"pieceBreakdownMaximum":50.0,"allowBackInStockReminder":false,"freeStock":104.2,"nextPOFreeStock":0.0,"nextPODueDate":null,"totalPOFreeStock":0.0,"basketQuantityThresholds":[{"minimum":0,"maximum":99999.99}]},"orderButtonText":"Ajouter au panier","reserveButtonText":"Réserve","reserveWithBatchSampleButtonText":"Réservez avec échantillon de lot","sample":{"productId":207193,"stockMessage":{"productTypeID":55,"quantityMinimum":1.0,"quantityMaximum":2.0,"productTypeQuantityMaximum":20.0,"quantityIncrement":1.0,"reserveQuantityMaximum":10.0,"unit":"","allowStockCheck":false,"pieceBreakdownMinimum":null,"pieceBreakdownMaximum":null,"allowBackInStockReminder":false,"freeStock":10.0,"nextPOFreeStock":99.0,"nextPODueDate":"2023-12-15","totalPOFreeStock":99.0,"basketQuantityThresholds":[{"minimum":0,"maximum":99999.99,"stockMessages":[{"stockMessage":"10 en stock","class":"","stockBreakdownTab":0}]}]},"orderButtonText":"Échantillon","displayPrice":1.35,"displaySalePrice":null,"priceMessage":"CHF 1.35"},"largeSample":{"productId":207194,"stockMessage":{"productTypeID":null,"quantityMinimum":1.0,"quantityMaximum":99.0,"productTypeQuantityMaximum":null,"quantityIncrement":1.0,"reserveQuantityMaximum":null,"unit":"","allowStockCheck":false,"pieceBreakdownMinimum":null,"pieceBreakdownMaximum":null,"allowBackInStockReminder":false,"freeStock":null,"nextPOFreeStock":null,"nextPODueDate":null,"totalPOFreeStock":null,"basketQuantityThresholds":[{"minimum":0,"maximum":99999.99,"stockMessages":[{"stockMessage":" plus dû en (1-2 semaines)","class":"","stockBreakdownTab":1}]}]},"orderButtonText":"Ajouter au panier","displayPrice":null,"displaySalePrice":null,"priceMessage":null}},"Carousel":{"CarouselID":"#product-206951-carsouel","WrapperCSSClass":null,"AspectRatio":1.0,"Heading":"Cassia Cord - Emerald","Images":[{"ImageID":142578,"SortOrder":0,"AltText":"Cassia Cord - Emerald Cutting","Overlay":null,"MaxWidth":null,"ImageSize":1,"ForceLazyLoading":false}],"DisplayThumbnails":false,"DisplayDashes":true,"Interval":null,"PermitLargeImageModal":true},"ProductID":206951,"ProductTypeID":15,"ProductPageID":37507,"ProductCode":"FDG3003/11","Brand":"Designers Guild Essentials","OrderFormID":"#product-206951","OrderFormCarouselID":"#product-206951-slide","PrimaryProduct":true,"OrderFormGroupID":null,"OrderFormGroup":null,"Size":null,"OrderFormName":"Cassia Cord - Emerald","BasketName":"Cassia Cord - Emerald","SortOrder":0,"Attributes":null,"Image":{"imageId":142578,"templateImageId":2,"altText":"Cassia Cord - Emerald Cutting","titleText":"Cassia Cord - Emerald Cutting","sortOrder":0,"maxWidth":488},"OrderFormProperties":[{"Key":"Colour","Value":"Emerald"},{"Key":"Code","Value":"FDG3003/11"}],"AllowSample":true,"AllowLargeSample":false,"AllowOrder":false,"AllowReserve":false,"AllowReserveWithBatchCutting":false,"ClientProductViewModels":"productViewModel(207193, 1)","URLKeywords":"fabric/designers-guild-essentials/cassia-cord-emerald-fabric","ImageLinkToProductPage":true,"IsLifestyle":false,"IsHotspot":false}},{"X":77.7357091256722,"x":"calc(77.7357% - 12.5px)","Y":30.4450165237251,"y":"calc(30.4450% - 12.5px)","OverlayPosition":"top-right","Product":{"Solitary":false,"ProductBase":{"x":77.735709125672159,"y":30.445016523725108,"product":{"productId":206946,"sortOrder":0,"productTypeId":15,"templateId":2,"code":"FDG3003/06","brand":"Designers Guild Essentials","gtin13":null,"name":"Cassia Cord - Azure","AKA":null,"size":null,"imageId":142698,"imageAltText":"Cassia Cord - Azure Cutting","imageTitleText":"Cassia Cord - Azure Cutting","rRPMessage":null,"rLRRP":null,"rLTradePrice":null,"displayPrice":null,"displaySalePrice":null,"priceMessage":null,"statusMessage":null,"urlSemantics":"fabric/designers-guild-essentials/cassia-cord-azure-fabric","productPageId":37502,"url":"/fr-ch/fabric/designers-guild-essentials/cassia-cord-azure-fabric/p37502","itemAvailability":"InStock","primaryProduct":true,"orderFormGroupId":null,"orderFormName":"Cassia Cord - Azure","attributes":null,"orderFormGroup":null,"orderFormProperties":[{"key":"Colour","value":"Azure"},{"key":"Code","value":"FDG3003/06"}],"controls":{"allowOrder":false,"allowReserve":false,"allowReserveWithBatchSample":false,"allowSample":true,"allowLargeSample":false,"allowBackInStockReminder":false,"disableOrder":false,"disableSample":false},"stockMessage":{"productTypeID":15,"quantityMinimum":1.0,"quantityMaximum":0.0,"productTypeQuantityMaximum":null,"quantityIncrement":0.1,"reserveQuantityMaximum":21.3,"unit":"m","allowStockCheck":false,"pieceBreakdownMinimum":1.0,"pieceBreakdownMaximum":50.0,"allowBackInStockReminder":false,"freeStock":21.3,"nextPOFreeStock":0.0,"nextPODueDate":null,"totalPOFreeStock":0.0,"basketQuantityThresholds":[{"minimum":0,"maximum":99999.99}]},"orderButtonText":"Ajouter au panier","reserveButtonText":"Réserve","reserveWithBatchSampleButtonText":"Réservez avec échantillon de lot","sample":{"productId":207183,"stockMessage":{"productTypeID":55,"quantityMinimum":1.0,"quantityMaximum":2.0,"productTypeQuantityMaximum":20.0,"quantityIncrement":1.0,"reserveQuantityMaximum":16.0,"unit":"","allowStockCheck":false,"pieceBreakdownMinimum":null,"pieceBreakdownMaximum":null,"allowBackInStockReminder":false,"freeStock":16.0,"nextPOFreeStock":99.0,"nextPODueDate":"2023-12-15","totalPOFreeStock":99.0,"basketQuantityThresholds":[{"minimum":0,"maximum":99999.99,"stockMessages":[{"stockMessage":"En stock","class":"","stockBreakdownTab":0}]}]},"orderButtonText":"Échantillon","displayPrice":1.35,"displaySalePrice":null,"priceMessage":"CHF 1.35"},"largeSample":{"productId":207184,"stockMessage":{"productTypeID":null,"quantityMinimum":1.0,"quantityMaximum":99.0,"productTypeQuantityMaximum":null,"quantityIncrement":1.0,"reserveQuantityMaximum":null,"unit":"","allowStockCheck":false,"pieceBreakdownMinimum":null,"pieceBreakdownMaximum":null,"allowBackInStockReminder":false,"freeStock":null,"nextPOFreeStock":null,"nextPODueDate":null,"totalPOFreeStock":null,"basketQuantityThresholds":[{"minimum":0,"maximum":99999.99,"stockMessages":[{"stockMessage":" plus dû en (1-2 semaines)","class":"","stockBreakdownTab":1}]}]},"orderButtonText":"Ajouter au panier","displayPrice":null,"displaySalePrice":null,"priceMessage":null}}},"Product":{"productId":206946,"sortOrder":0,"productTypeId":15,"templateId":2,"code":"FDG3003/06","brand":"Designers Guild Essentials","gtin13":null,"name":"Cassia Cord - Azure","AKA":null,"size":null,"imageId":142698,"imageAltText":"Cassia Cord - Azure Cutting","imageTitleText":"Cassia Cord - Azure Cutting","rRPMessage":null,"rLRRP":null,"rLTradePrice":null,"displayPrice":null,"displaySalePrice":null,"priceMessage":null,"statusMessage":null,"urlSemantics":"fabric/designers-guild-essentials/cassia-cord-azure-fabric","productPageId":37502,"url":"/fr-ch/fabric/designers-guild-essentials/cassia-cord-azure-fabric/p37502","itemAvailability":"InStock","primaryProduct":true,"orderFormGroupId":null,"orderFormName":"Cassia Cord - Azure","attributes":null,"orderFormGroup":null,"orderFormProperties":[{"key":"Colour","value":"Azure"},{"key":"Code","value":"FDG3003/06"}],"controls":{"allowOrder":false,"allowReserve":false,"allowReserveWithBatchSample":false,"allowSample":true,"allowLargeSample":false,"allowBackInStockReminder":false,"disableOrder":false,"disableSample":false},"stockMessage":{"productTypeID":15,"quantityMinimum":1.0,"quantityMaximum":0.0,"productTypeQuantityMaximum":null,"quantityIncrement":0.1,"reserveQuantityMaximum":21.3,"unit":"m","allowStockCheck":false,"pieceBreakdownMinimum":1.0,"pieceBreakdownMaximum":50.0,"allowBackInStockReminder":false,"freeStock":21.3,"nextPOFreeStock":0.0,"nextPODueDate":null,"totalPOFreeStock":0.0,"basketQuantityThresholds":[{"minimum":0,"maximum":99999.99}]},"orderButtonText":"Ajouter au panier","reserveButtonText":"Réserve","reserveWithBatchSampleButtonText":"Réservez avec échantillon de lot","sample":{"productId":207183,"stockMessage":{"productTypeID":55,"quantityMinimum":1.0,"quantityMaximum":2.0,"productTypeQuantityMaximum":20.0,"quantityIncrement":1.0,"reserveQuantityMaximum":16.0,"unit":"","allowStockCheck":false,"pieceBreakdownMinimum":null,"pieceBreakdownMaximum":null,"allowBackInStockReminder":false,"freeStock":16.0,"nextPOFreeStock":99.0,"nextPODueDate":"2023-12-15","totalPOFreeStock":99.0,"basketQuantityThresholds":[{"minimum":0,"maximum":99999.99,"stockMessages":[{"stockMessage":"En stock","class":"","stockBreakdownTab":0}]}]},"orderButtonText":"Échantillon","displayPrice":1.35,"displaySalePrice":null,"priceMessage":"CHF 1.35"},"largeSample":{"productId":207184,"stockMessage":{"productTypeID":null,"quantityMinimum":1.0,"quantityMaximum":99.0,"productTypeQuantityMaximum":null,"quantityIncrement":1.0,"reserveQuantityMaximum":null,"unit":"","allowStockCheck":false,"pieceBreakdownMinimum":null,"pieceBreakdownMaximum":null,"allowBackInStockReminder":false,"freeStock":null,"nextPOFreeStock":null,"nextPODueDate":null,"totalPOFreeStock":null,"basketQuantityThresholds":[{"minimum":0,"maximum":99999.99,"stockMessages":[{"stockMessage":" plus dû en (1-2 semaines)","class":"","stockBreakdownTab":1}]}]},"orderButtonText":"Ajouter au panier","displayPrice":null,"displaySalePrice":null,"priceMessage":null}},"Carousel":{"CarouselID":"#product-206946-carsouel","WrapperCSSClass":null,"AspectRatio":1.0,"Heading":"Cassia Cord - Azure","Images":[{"ImageID":142698,"SortOrder":0,"AltText":"Cassia Cord - Azure Cutting","Overlay":null,"MaxWidth":null,"ImageSize":1,"ForceLazyLoading":false}],"DisplayThumbnails":false,"DisplayDashes":true,"Interval":null,"PermitLargeImageModal":true},"ProductID":206946,"ProductTypeID":15,"ProductPageID":37502,"ProductCode":"FDG3003/06","Brand":"Designers Guild Essentials","OrderFormID":"#product-206946","OrderFormCarouselID":"#product-206946-slide","PrimaryProduct":true,"OrderFormGroupID":null,"OrderFormGroup":null,"Size":null,"OrderFormName":"Cassia Cord - Azure","BasketName":"Cassia Cord - Azure","SortOrder":0,"Attributes":null,"Image":{"imageId":142698,"templateImageId":2,"altText":"Cassia Cord - Azure Cutting","titleText":"Cassia Cord - Azure Cutting","sortOrder":0,"maxWidth":488},"OrderFormProperties":[{"Key":"Colour","Value":"Azure"},{"Key":"Code","Value":"FDG3003/06"}],"AllowSample":true,"AllowLargeSample":false,"AllowOrder":false,"AllowReserve":false,"AllowReserveWithBatchCutting":false,"ClientProductViewModels":"productViewModel(207183, 1)","URLKeywords":"fabric/designers-guild-essentials/cassia-cord-azure-fabric","ImageLinkToProductPage":true,"IsLifestyle":false,"IsHotspot":false}},{"X":85.383950945121,"x":"calc(85.3840% - 12.5px)","Y":61.9308892268884,"y":"calc(61.9309% - 12.5px)","OverlayPosition":"top-right","Product":{"Solitary":false,"ProductBase":{"x":85.383950945120958,"y":61.930889226888347,"product":{"productId":206950,"sortOrder":0,"productTypeId":15,"templateId":2,"code":"FDG3003/10","brand":"Designers Guild Essentials","gtin13":null,"name":"Cassia Cord - Antique Jade","AKA":null,"size":null,"imageId":142686,"imageAltText":"Cassia Cord - Antique Jade Cutting","imageTitleText":"Cassia Cord - Antique Jade Cutting","rRPMessage":null,"rLRRP":null,"rLTradePrice":null,"displayPrice":null,"displaySalePrice":null,"priceMessage":null,"statusMessage":null,"urlSemantics":"fabric/designers-guild-essentials/cassia-cord-antique-jade-fabric","productPageId":37506,"url":"/fr-ch/fabric/designers-guild-essentials/cassia-cord-antique-jade-fabric/p37506","itemAvailability":"InStock","primaryProduct":true,"orderFormGroupId":null,"orderFormName":"Cassia Cord - Antique Jade","attributes":null,"orderFormGroup":null,"orderFormProperties":[{"key":"Colour","value":"Antique Jade"},{"key":"Code","value":"FDG3003/10"}],"controls":{"allowOrder":false,"allowReserve":false,"allowReserveWithBatchSample":false,"allowSample":true,"allowLargeSample":false,"allowBackInStockReminder":false,"disableOrder":false,"disableSample":false},"stockMessage":{"productTypeID":15,"quantityMinimum":1.0,"quantityMaximum":0.0,"productTypeQuantityMaximum":null,"quantityIncrement":0.1,"reserveQuantityMaximum":50.0,"unit":"m","allowStockCheck":false,"pieceBreakdownMinimum":1.0,"pieceBreakdownMaximum":50.0,"allowBackInStockReminder":false,"freeStock":59.6,"nextPOFreeStock":0.0,"nextPODueDate":null,"totalPOFreeStock":0.0,"basketQuantityThresholds":[{"minimum":0,"maximum":99999.99}]},"orderButtonText":"Ajouter au panier","reserveButtonText":"Réserve","reserveWithBatchSampleButtonText":"Réservez avec échantillon de lot","sample":{"productId":207191,"stockMessage":{"productTypeID":55,"quantityMinimum":1.0,"quantityMaximum":2.0,"productTypeQuantityMaximum":20.0,"quantityIncrement":1.0,"reserveQuantityMaximum":22.0,"unit":"","allowStockCheck":false,"pieceBreakdownMinimum":null,"pieceBreakdownMaximum":null,"allowBackInStockReminder":false,"freeStock":22.0,"nextPOFreeStock":99.0,"nextPODueDate":"2023-12-15","totalPOFreeStock":99.0,"basketQuantityThresholds":[{"minimum":0,"maximum":99999.99,"stockMessages":[{"stockMessage":"En stock","class":"","stockBreakdownTab":0}]}]},"orderButtonText":"Échantillon","displayPrice":1.35,"displaySalePrice":null,"priceMessage":"CHF 1.35"},"largeSample":{"productId":207192,"stockMessage":{"productTypeID":null,"quantityMinimum":1.0,"quantityMaximum":99.0,"productTypeQuantityMaximum":null,"quantityIncrement":1.0,"reserveQuantityMaximum":null,"unit":"","allowStockCheck":false,"pieceBreakdownMinimum":null,"pieceBreakdownMaximum":null,"allowBackInStockReminder":false,"freeStock":null,"nextPOFreeStock":null,"nextPODueDate":null,"totalPOFreeStock":null,"basketQuantityThresholds":[{"minimum":0,"maximum":99999.99,"stockMessages":[{"stockMessage":" plus dû en (1-2 semaines)","class":"","stockBreakdownTab":1}]}]},"orderButtonText":"Ajouter au panier","displayPrice":null,"displaySalePrice":null,"priceMessage":null}}},"Product":{"productId":206950,"sortOrder":0,"productTypeId":15,"templateId":2,"code":"FDG3003/10","brand":"Designers Guild Essentials","gtin13":null,"name":"Cassia Cord - Antique Jade","AKA":null,"size":null,"imageId":142686,"imageAltText":"Cassia Cord - Antique Jade Cutting","imageTitleText":"Cassia Cord - Antique Jade Cutting","rRPMessage":null,"rLRRP":null,"rLTradePrice":null,"displayPrice":null,"displaySalePrice":null,"priceMessage":null,"statusMessage":null,"urlSemantics":"fabric/designers-guild-essentials/cassia-cord-antique-jade-fabric","productPageId":37506,"url":"/fr-ch/fabric/designers-guild-essentials/cassia-cord-antique-jade-fabric/p37506","itemAvailability":"InStock","primaryProduct":true,"orderFormGroupId":null,"orderFormName":"Cassia Cord - Antique Jade","attributes":null,"orderFormGroup":null,"orderFormProperties":[{"key":"Colour","value":"Antique Jade"},{"key":"Code","value":"FDG3003/10"}],"controls":{"allowOrder":false,"allowReserve":false,"allowReserveWithBatchSample":false,"allowSample":true,"allowLargeSample":false,"allowBackInStockReminder":false,"disableOrder":false,"disableSample":false},"stockMessage":{"productTypeID":15,"quantityMinimum":1.0,"quantityMaximum":0.0,"productTypeQuantityMaximum":null,"quantityIncrement":0.1,"reserveQuantityMaximum":50.0,"unit":"m","allowStockCheck":false,"pieceBreakdownMinimum":1.0,"pieceBreakdownMaximum":50.0,"allowBackInStockReminder":false,"freeStock":59.6,"nextPOFreeStock":0.0,"nextPODueDate":null,"totalPOFreeStock":0.0,"basketQuantityThresholds":[{"minimum":0,"maximum":99999.99}]},"orderButtonText":"Ajouter au panier","reserveButtonText":"Réserve","reserveWithBatchSampleButtonText":"Réservez avec échantillon de lot","sample":{"productId":207191,"stockMessage":{"productTypeID":55,"quantityMinimum":1.0,"quantityMaximum":2.0,"productTypeQuantityMaximum":20.0,"quantityIncrement":1.0,"reserveQuantityMaximum":22.0,"unit":"","allowStockCheck":false,"pieceBreakdownMinimum":null,"pieceBreakdownMaximum":null,"allowBackInStockReminder":false,"freeStock":22.0,"nextPOFreeStock":99.0,"nextPODueDate":"2023-12-15","totalPOFreeStock":99.0,"basketQuantityThresholds":[{"minimum":0,"maximum":99999.99,"stockMessages":[{"stockMessage":"En stock","class":"","stockBreakdownTab":0}]}]},"orderButtonText":"Échantillon","displayPrice":1.35,"displaySalePrice":null,"priceMessage":"CHF 1.35"},"largeSample":{"productId":207192,"stockMessage":{"productTypeID":null,"quantityMinimum":1.0,"quantityMaximum":99.0,"productTypeQuantityMaximum":null,"quantityIncrement":1.0,"reserveQuantityMaximum":null,"unit":"","allowStockCheck":false,"pieceBreakdownMinimum":null,"pieceBreakdownMaximum":null,"allowBackInStockReminder":false,"freeStock":null,"nextPOFreeStock":null,"nextPODueDate":null,"totalPOFreeStock":null,"basketQuantityThresholds":[{"minimum":0,"maximum":99999.99,"stockMessages":[{"stockMessage":" plus dû en (1-2 semaines)","class":"","stockBreakdownTab":1}]}]},"orderButtonText":"Ajouter au panier","displayPrice":null,"displaySalePrice":null,"priceMessage":null}},"Carousel":{"CarouselID":"#product-206950-carsouel","WrapperCSSClass":null,"AspectRatio":1.0,"Heading":"Cassia Cord - Antique Jade","Images":[{"ImageID":142686,"SortOrder":0,"AltText":"Cassia Cord - Antique Jade Cutting","Overlay":null,"MaxWidth":null,"ImageSize":1,"ForceLazyLoading":false}],"DisplayThumbnails":false,"DisplayDashes":true,"Interval":null,"PermitLargeImageModal":true},"ProductID":206950,"ProductTypeID":15,"ProductPageID":37506,"ProductCode":"FDG3003/10","Brand":"Designers Guild Essentials","OrderFormID":"#product-206950","OrderFormCarouselID":"#product-206950-slide","PrimaryProduct":true,"OrderFormGroupID":null,"OrderFormGroup":null,"Size":null,"OrderFormName":"Cassia Cord - Antique Jade","BasketName":"Cassia Cord - Antique Jade","SortOrder":0,"Attributes":null,"Image":{"imageId":142686,"templateImageId":2,"altText":"Cassia Cord - Antique Jade Cutting","titleText":"Cassia Cord - Antique Jade Cutting","sortOrder":0,"maxWidth":488},"OrderFormProperties":[{"Key":"Colour","Value":"Antique Jade"},{"Key":"Code","Value":"FDG3003/10"}],"AllowSample":true,"AllowLargeSample":false,"AllowOrder":false,"AllowReserve":false,"AllowReserveWithBatchCutting":false,"ClientProductViewModels":"productViewModel(207191, 1)","URLKeywords":"fabric/designers-guild-essentials/cassia-cord-antique-jade-fabric","ImageLinkToProductPage":true,"IsLifestyle":false,"IsHotspot":false}}]},{"ImageID":144783,"Hotspots":[{"X":29.7800006866455,"x":"calc(29.7800% - 12.5px)","Y":77.7900009155274,"y":"calc(77.7900% - 12.5px)","OverlayPosition":"top-left","Product":{"Solitary":false,"ProductBase":{"x":29.780000686645511,"y":77.790000915527344,"product":{"productId":206980,"sortOrder":0,"productTypeId":15,"templateId":2,"code":"FDG3004/05","brand":"Designers Guild Essentials","gtin13":null,"name":"Watkin - Retro Olive","AKA":null,"size":null,"imageId":142558,"imageAltText":"Watkin - Retro Olive Cutting","imageTitleText":"Watkin - Retro Olive Cutting","rRPMessage":null,"rLRRP":null,"rLTradePrice":null,"displayPrice":null,"displaySalePrice":null,"priceMessage":null,"statusMessage":null,"urlSemantics":"fabric/designers-guild-essentials/watkin-retro-olive-fabric","productPageId":37536,"url":"/fr-ch/fabric/designers-guild-essentials/watkin-retro-olive-fabric/p37536","itemAvailability":"InStock","primaryProduct":true,"orderFormGroupId":null,"orderFormName":"Watkin - Retro Olive","attributes":null,"orderFormGroup":null,"orderFormProperties":[{"key":"Colour","value":"Retro Olive"},{"key":"Code","value":"FDG3004/05"}],"controls":{"allowOrder":false,"allowReserve":false,"allowReserveWithBatchSample":false,"allowSample":true,"allowLargeSample":false,"allowBackInStockReminder":false,"disableOrder":false,"disableSample":false},"stockMessage":{"productTypeID":15,"quantityMinimum":1.0,"quantityMaximum":0.0,"productTypeQuantityMaximum":null,"quantityIncrement":0.1,"reserveQuantityMaximum":45.5,"unit":"m","allowStockCheck":false,"pieceBreakdownMinimum":1.0,"pieceBreakdownMaximum":50.0,"allowBackInStockReminder":false,"freeStock":45.5,"nextPOFreeStock":0.0,"nextPODueDate":null,"totalPOFreeStock":0.0,"basketQuantityThresholds":[{"minimum":0,"maximum":99999.99}]},"orderButtonText":"Ajouter au panier","reserveButtonText":"Réserve","reserveWithBatchSampleButtonText":"Réservez avec échantillon de lot","sample":{"productId":207266,"stockMessage":{"productTypeID":55,"quantityMinimum":1.0,"quantityMaximum":2.0,"productTypeQuantityMaximum":20.0,"quantityIncrement":1.0,"reserveQuantityMaximum":29.0,"unit":"","allowStockCheck":false,"pieceBreakdownMinimum":null,"pieceBreakdownMaximum":null,"allowBackInStockReminder":false,"freeStock":29.0,"nextPOFreeStock":99.0,"nextPODueDate":"2023-12-15","totalPOFreeStock":99.0,"basketQuantityThresholds":[{"minimum":0,"maximum":99999.99,"stockMessages":[{"stockMessage":"En stock","class":"","stockBreakdownTab":0}]}]},"orderButtonText":"Échantillon","displayPrice":1.35,"displaySalePrice":null,"priceMessage":"CHF 1.35"},"largeSample":{"productId":207267,"stockMessage":{"productTypeID":null,"quantityMinimum":1.0,"quantityMaximum":99.0,"productTypeQuantityMaximum":null,"quantityIncrement":1.0,"reserveQuantityMaximum":null,"unit":"","allowStockCheck":false,"pieceBreakdownMinimum":null,"pieceBreakdownMaximum":null,"allowBackInStockReminder":false,"freeStock":null,"nextPOFreeStock":null,"nextPODueDate":null,"totalPOFreeStock":null,"basketQuantityThresholds":[{"minimum":0,"maximum":99999.99,"stockMessages":[{"stockMessage":" plus dû en (1-2 semaines)","class":"","stockBreakdownTab":1}]}]},"orderButtonText":"Ajouter au panier","displayPrice":null,"displaySalePrice":null,"priceMessage":null}}},"Product":{"productId":206980,"sortOrder":0,"productTypeId":15,"templateId":2,"code":"FDG3004/05","brand":"Designers Guild Essentials","gtin13":null,"name":"Watkin - Retro Olive","AKA":null,"size":null,"imageId":142558,"imageAltText":"Watkin - Retro Olive Cutting","imageTitleText":"Watkin - Retro Olive Cutting","rRPMessage":null,"rLRRP":null,"rLTradePrice":null,"displayPrice":null,"displaySalePrice":null,"priceMessage":null,"statusMessage":null,"urlSemantics":"fabric/designers-guild-essentials/watkin-retro-olive-fabric","productPageId":37536,"url":"/fr-ch/fabric/designers-guild-essentials/watkin-retro-olive-fabric/p37536","itemAvailability":"InStock","primaryProduct":true,"orderFormGroupId":null,"orderFormName":"Watkin - Retro Olive","attributes":null,"orderFormGroup":null,"orderFormProperties":[{"key":"Colour","value":"Retro Olive"},{"key":"Code","value":"FDG3004/05"}],"controls":{"allowOrder":false,"allowReserve":false,"allowReserveWithBatchSample":false,"allowSample":true,"allowLargeSample":false,"allowBackInStockReminder":false,"disableOrder":false,"disableSample":false},"stockMessage":{"productTypeID":15,"quantityMinimum":1.0,"quantityMaximum":0.0,"productTypeQuantityMaximum":null,"quantityIncrement":0.1,"reserveQuantityMaximum":45.5,"unit":"m","allowStockCheck":false,"pieceBreakdownMinimum":1.0,"pieceBreakdownMaximum":50.0,"allowBackInStockReminder":false,"freeStock":45.5,"nextPOFreeStock":0.0,"nextPODueDate":null,"totalPOFreeStock":0.0,"basketQuantityThresholds":[{"minimum":0,"maximum":99999.99}]},"orderButtonText":"Ajouter au panier","reserveButtonText":"Réserve","reserveWithBatchSampleButtonText":"Réservez avec échantillon de lot","sample":{"productId":207266,"stockMessage":{"productTypeID":55,"quantityMinimum":1.0,"quantityMaximum":2.0,"productTypeQuantityMaximum":20.0,"quantityIncrement":1.0,"reserveQuantityMaximum":29.0,"unit":"","allowStockCheck":false,"pieceBreakdownMinimum":null,"pieceBreakdownMaximum":null,"allowBackInStockReminder":false,"freeStock":29.0,"nextPOFreeStock":99.0,"nextPODueDate":"2023-12-15","totalPOFreeStock":99.0,"basketQuantityThresholds":[{"minimum":0,"maximum":99999.99,"stockMessages":[{"stockMessage":"En stock","class":"","stockBreakdownTab":0}]}]},"orderButtonText":"Échantillon","displayPrice":1.35,"displaySalePrice":null,"priceMessage":"CHF 1.35"},"largeSample":{"productId":207267,"stockMessage":{"productTypeID":null,"quantityMinimum":1.0,"quantityMaximum":99.0,"productTypeQuantityMaximum":null,"quantityIncrement":1.0,"reserveQuantityMaximum":null,"unit":"","allowStockCheck":false,"pieceBreakdownMinimum":null,"pieceBreakdownMaximum":null,"allowBackInStockReminder":false,"freeStock":null,"nextPOFreeStock":null,"nextPODueDate":null,"totalPOFreeStock":null,"basketQuantityThresholds":[{"minimum":0,"maximum":99999.99,"stockMessages":[{"stockMessage":" plus dû en (1-2 semaines)","class":"","stockBreakdownTab":1}]}]},"orderButtonText":"Ajouter au panier","displayPrice":null,"displaySalePrice":null,"priceMessage":null}},"Carousel":{"CarouselID":"#product-206980-carsouel","WrapperCSSClass":null,"AspectRatio":1.0,"Heading":"Watkin - Retro Olive","Images":[{"ImageID":142558,"SortOrder":0,"AltText":"Watkin - Retro Olive Cutting","Overlay":null,"MaxWidth":null,"ImageSize":1,"ForceLazyLoading":false}],"DisplayThumbnails":false,"DisplayDashes":true,"Interval":null,"PermitLargeImageModal":true},"ProductID":206980,"ProductTypeID":15,"ProductPageID":37536,"ProductCode":"FDG3004/05","Brand":"Designers Guild Essentials","OrderFormID":"#product-206980","OrderFormCarouselID":"#product-206980-slide","PrimaryProduct":true,"OrderFormGroupID":null,"OrderFormGroup":null,"Size":null,"OrderFormName":"Watkin - Retro Olive","BasketName":"Watkin - Retro Olive","SortOrder":0,"Attributes":null,"Image":{"imageId":142558,"templateImageId":2,"altText":"Watkin - Retro Olive Cutting","titleText":"Watkin - Retro Olive Cutting","sortOrder":0,"maxWidth":488},"OrderFormProperties":[{"Key":"Colour","Value":"Retro Olive"},{"Key":"Code","Value":"FDG3004/05"}],"AllowSample":true,"AllowLargeSample":false,"AllowOrder":false,"AllowReserve":false,"AllowReserveWithBatchCutting":false,"ClientProductViewModels":"productViewModel(207266, 1)","URLKeywords":"fabric/designers-guild-essentials/watkin-retro-olive-fabric","ImageLinkToProductPage":true,"IsLifestyle":false,"IsHotspot":false}},{"X":33.689998626709,"x":"calc(33.6900% - 12.5px)","Y":68.2099990844726,"y":"calc(68.2100% - 12.5px)","OverlayPosition":"top-left","Product":{"Solitary":false,"ProductBase":{"x":33.689998626708977,"y":68.209999084472656,"product":{"productId":207004,"sortOrder":0,"productTypeId":15,"templateId":2,"code":"FDG3006/04","brand":"Designers Guild Essentials","gtin13":null,"name":"Kinmel - Retro Olive","AKA":null,"size":null,"imageId":142715,"imageAltText":"Kinmel - Retro Olive Cutting","imageTitleText":"Kinmel - Retro Olive Cutting","rRPMessage":null,"rLRRP":null,"rLTradePrice":null,"displayPrice":null,"displaySalePrice":null,"priceMessage":null,"statusMessage":null,"urlSemantics":"fabric/designers-guild-essentials/kinmel-retro-olive-fabric","productPageId":37560,"url":"/fr-ch/fabric/designers-guild-essentials/kinmel-retro-olive-fabric/p37560","itemAvailability":"InStock","primaryProduct":true,"orderFormGroupId":null,"orderFormName":"Kinmel - Retro Olive","attributes":null,"orderFormGroup":null,"orderFormProperties":[{"key":"Colour","value":"Retro Olive"},{"key":"Code","value":"FDG3006/04"}],"controls":{"allowOrder":false,"allowReserve":false,"allowReserveWithBatchSample":false,"allowSample":true,"allowLargeSample":false,"allowBackInStockReminder":false,"disableOrder":false,"disableSample":false},"stockMessage":{"productTypeID":15,"quantityMinimum":1.0,"quantityMaximum":0.0,"productTypeQuantityMaximum":null,"quantityIncrement":0.1,"reserveQuantityMaximum":50.0,"unit":"m","allowStockCheck":false,"pieceBreakdownMinimum":1.0,"pieceBreakdownMaximum":50.0,"allowBackInStockReminder":false,"freeStock":80.07,"nextPOFreeStock":0.0,"nextPODueDate":null,"totalPOFreeStock":0.0,"basketQuantityThresholds":[{"minimum":0,"maximum":99999.99}]},"orderButtonText":"Ajouter au panier","reserveButtonText":"Réserve","reserveWithBatchSampleButtonText":"Réservez avec échantillon de lot","sample":{"productId":207320,"stockMessage":{"productTypeID":55,"quantityMinimum":1.0,"quantityMaximum":2.0,"productTypeQuantityMaximum":20.0,"quantityIncrement":1.0,"reserveQuantityMaximum":29.0,"unit":"","allowStockCheck":false,"pieceBreakdownMinimum":null,"pieceBreakdownMaximum":null,"allowBackInStockReminder":false,"freeStock":29.0,"nextPOFreeStock":99.0,"nextPODueDate":"2023-12-15","totalPOFreeStock":99.0,"basketQuantityThresholds":[{"minimum":0,"maximum":99999.99,"stockMessages":[{"stockMessage":"En stock","class":"","stockBreakdownTab":0}]}]},"orderButtonText":"Échantillon","displayPrice":1.35,"displaySalePrice":null,"priceMessage":"CHF 1.35"},"largeSample":{"productId":207321,"stockMessage":{"productTypeID":null,"quantityMinimum":1.0,"quantityMaximum":99.0,"productTypeQuantityMaximum":null,"quantityIncrement":1.0,"reserveQuantityMaximum":null,"unit":"","allowStockCheck":false,"pieceBreakdownMinimum":null,"pieceBreakdownMaximum":null,"allowBackInStockReminder":false,"freeStock":null,"nextPOFreeStock":null,"nextPODueDate":null,"totalPOFreeStock":null,"basketQuantityThresholds":[{"minimum":0,"maximum":99999.99,"stockMessages":[{"stockMessage":" plus dû en (1-2 semaines)","class":"","stockBreakdownTab":1}]}]},"orderButtonText":"Ajouter au panier","displayPrice":null,"displaySalePrice":null,"priceMessage":null}}},"Product":{"productId":207004,"sortOrder":0,"productTypeId":15,"templateId":2,"code":"FDG3006/04","brand":"Designers Guild Essentials","gtin13":null,"name":"Kinmel - Retro Olive","AKA":null,"size":null,"imageId":142715,"imageAltText":"Kinmel - Retro Olive Cutting","imageTitleText":"Kinmel - Retro Olive Cutting","rRPMessage":null,"rLRRP":null,"rLTradePrice":null,"displayPrice":null,"displaySalePrice":null,"priceMessage":null,"statusMessage":null,"urlSemantics":"fabric/designers-guild-essentials/kinmel-retro-olive-fabric","productPageId":37560,"url":"/fr-ch/fabric/designers-guild-essentials/kinmel-retro-olive-fabric/p37560","itemAvailability":"InStock","primaryProduct":true,"orderFormGroupId":null,"orderFormName":"Kinmel - Retro Olive","attributes":null,"orderFormGroup":null,"orderFormProperties":[{"key":"Colour","value":"Retro Olive"},{"key":"Code","value":"FDG3006/04"}],"controls":{"allowOrder":false,"allowReserve":false,"allowReserveWithBatchSample":false,"allowSample":true,"allowLargeSample":false,"allowBackInStockReminder":false,"disableOrder":false,"disableSample":false},"stockMessage":{"productTypeID":15,"quantityMinimum":1.0,"quantityMaximum":0.0,"productTypeQuantityMaximum":null,"quantityIncrement":0.1,"reserveQuantityMaximum":50.0,"unit":"m","allowStockCheck":false,"pieceBreakdownMinimum":1.0,"pieceBreakdownMaximum":50.0,"allowBackInStockReminder":false,"freeStock":80.07,"nextPOFreeStock":0.0,"nextPODueDate":null,"totalPOFreeStock":0.0,"basketQuantityThresholds":[{"minimum":0,"maximum":99999.99}]},"orderButtonText":"Ajouter au panier","reserveButtonText":"Réserve","reserveWithBatchSampleButtonText":"Réservez avec échantillon de lot","sample":{"productId":207320,"stockMessage":{"productTypeID":55,"quantityMinimum":1.0,"quantityMaximum":2.0,"productTypeQuantityMaximum":20.0,"quantityIncrement":1.0,"reserveQuantityMaximum":29.0,"unit":"","allowStockCheck":false,"pieceBreakdownMinimum":null,"pieceBreakdownMaximum":null,"allowBackInStockReminder":false,"freeStock":29.0,"nextPOFreeStock":99.0,"nextPODueDate":"2023-12-15","totalPOFreeStock":99.0,"basketQuantityThresholds":[{"minimum":0,"maximum":99999.99,"stockMessages":[{"stockMessage":"En stock","class":"","stockBreakdownTab":0}]}]},"orderButtonText":"Échantillon","displayPrice":1.35,"displaySalePrice":null,"priceMessage":"CHF 1.35"},"largeSample":{"productId":207321,"stockMessage":{"productTypeID":null,"quantityMinimum":1.0,"quantityMaximum":99.0,"productTypeQuantityMaximum":null,"quantityIncrement":1.0,"reserveQuantityMaximum":null,"unit":"","allowStockCheck":false,"pieceBreakdownMinimum":null,"pieceBreakdownMaximum":null,"allowBackInStockReminder":false,"freeStock":null,"nextPOFreeStock":null,"nextPODueDate":null,"totalPOFreeStock":null,"basketQuantityThresholds":[{"minimum":0,"maximum":99999.99,"stockMessages":[{"stockMessage":" plus dû en (1-2 semaines)","class":"","stockBreakdownTab":1}]}]},"orderButtonText":"Ajouter au panier","displayPrice":null,"displaySalePrice":null,"priceMessage":null}},"Carousel":{"CarouselID":"#product-207004-carsouel","WrapperCSSClass":null,"AspectRatio":1.0,"Heading":"Kinmel - Retro Olive","Images":[{"ImageID":142715,"SortOrder":0,"AltText":"Kinmel - Retro Olive Cutting","Overlay":null,"MaxWidth":null,"ImageSize":1,"ForceLazyLoading":false}],"DisplayThumbnails":false,"DisplayDashes":true,"Interval":null,"PermitLargeImageModal":true},"ProductID":207004,"ProductTypeID":15,"ProductPageID":37560,"ProductCode":"FDG3006/04","Brand":"Designers Guild Essentials","OrderFormID":"#product-207004","OrderFormCarouselID":"#product-207004-slide","PrimaryProduct":true,"OrderFormGroupID":null,"OrderFormGroup":null,"Size":null,"OrderFormName":"Kinmel - Retro Olive","BasketName":"Kinmel - Retro Olive","SortOrder":0,"Attributes":null,"Image":{"imageId":142715,"templateImageId":2,"altText":"Kinmel - Retro Olive Cutting","titleText":"Kinmel - Retro Olive Cutting","sortOrder":0,"maxWidth":488},"OrderFormProperties":[{"Key":"Colour","Value":"Retro Olive"},{"Key":"Code","Value":"FDG3006/04"}],"AllowSample":true,"AllowLargeSample":false,"AllowOrder":false,"AllowReserve":false,"AllowReserveWithBatchCutting":false,"ClientProductViewModels":"productViewModel(207320, 1)","URLKeywords":"fabric/designers-guild-essentials/kinmel-retro-olive-fabric","ImageLinkToProductPage":true,"IsLifestyle":false,"IsHotspot":false}},{"X":59.0800018310547,"x":"calc(59.0800% - 12.5px)","Y":84.5,"y":"calc(84.5000% - 12.5px)","OverlayPosition":"top-right","Product":{"Solitary":false,"ProductBase":{"x":59.080001831054688,"y":84.5,"product":{"productId":206976,"sortOrder":0,"productTypeId":15,"templateId":2,"code":"FDG3004/01","brand":"Designers Guild Essentials","gtin13":null,"name":"Watkin - Japanese Ink","AKA":null,"size":null,"imageId":142560,"imageAltText":"Watkin - Japanese Ink Cutting","imageTitleText":"Watkin - Japanese Ink Cutting","rRPMessage":null,"rLRRP":null,"rLTradePrice":null,"displayPrice":null,"displaySalePrice":null,"priceMessage":null,"statusMessage":null,"urlSemantics":"fabric/designers-guild-essentials/watkin-japanese-ink-fabric","productPageId":37532,"url":"/fr-ch/fabric/designers-guild-essentials/watkin-japanese-ink-fabric/p37532","itemAvailability":"InStock","primaryProduct":true,"orderFormGroupId":null,"orderFormName":"Watkin - Japanese Ink","attributes":null,"orderFormGroup":null,"orderFormProperties":[{"key":"Colour","value":"Japanese Ink"},{"key":"Code","value":"FDG3004/01"}],"controls":{"allowOrder":false,"allowReserve":false,"allowReserveWithBatchSample":false,"allowSample":true,"allowLargeSample":false,"allowBackInStockReminder":false,"disableOrder":false,"disableSample":false},"stockMessage":{"productTypeID":15,"quantityMinimum":1.0,"quantityMaximum":0.0,"productTypeQuantityMaximum":null,"quantityIncrement":0.1,"reserveQuantityMaximum":27.17,"unit":"m","allowStockCheck":false,"pieceBreakdownMinimum":1.0,"pieceBreakdownMaximum":50.0,"allowBackInStockReminder":false,"freeStock":27.17,"nextPOFreeStock":0.0,"nextPODueDate":null,"totalPOFreeStock":0.0,"basketQuantityThresholds":[{"minimum":0,"maximum":99999.99}]},"orderButtonText":"Ajouter au panier","reserveButtonText":"Réserve","reserveWithBatchSampleButtonText":"Réservez avec échantillon de lot","sample":{"productId":207258,"stockMessage":{"productTypeID":55,"quantityMinimum":1.0,"quantityMaximum":2.0,"productTypeQuantityMaximum":20.0,"quantityIncrement":1.0,"reserveQuantityMaximum":10.0,"unit":"","allowStockCheck":false,"pieceBreakdownMinimum":null,"pieceBreakdownMaximum":null,"allowBackInStockReminder":false,"freeStock":10.0,"nextPOFreeStock":99.0,"nextPODueDate":"2023-12-15","totalPOFreeStock":99.0,"basketQuantityThresholds":[{"minimum":0,"maximum":99999.99,"stockMessages":[{"stockMessage":"10 en stock","class":"","stockBreakdownTab":0}]}]},"orderButtonText":"Échantillon","displayPrice":1.35,"displaySalePrice":null,"priceMessage":"CHF 1.35"},"largeSample":{"productId":207259,"stockMessage":{"productTypeID":null,"quantityMinimum":1.0,"quantityMaximum":99.0,"productTypeQuantityMaximum":null,"quantityIncrement":1.0,"reserveQuantityMaximum":null,"unit":"","allowStockCheck":false,"pieceBreakdownMinimum":null,"pieceBreakdownMaximum":null,"allowBackInStockReminder":false,"freeStock":null,"nextPOFreeStock":null,"nextPODueDate":null,"totalPOFreeStock":null,"basketQuantityThresholds":[{"minimum":0,"maximum":99999.99,"stockMessages":[{"stockMessage":" plus dû en (1-2 semaines)","class":"","stockBreakdownTab":1}]}]},"orderButtonText":"Ajouter au panier","displayPrice":null,"displaySalePrice":null,"priceMessage":null}}},"Product":{"productId":206976,"sortOrder":0,"productTypeId":15,"templateId":2,"code":"FDG3004/01","brand":"Designers Guild Essentials","gtin13":null,"name":"Watkin - Japanese Ink","AKA":null,"size":null,"imageId":142560,"imageAltText":"Watkin - Japanese Ink Cutting","imageTitleText":"Watkin - Japanese Ink Cutting","rRPMessage":null,"rLRRP":null,"rLTradePrice":null,"displayPrice":null,"displaySalePrice":null,"priceMessage":null,"statusMessage":null,"urlSemantics":"fabric/designers-guild-essentials/watkin-japanese-ink-fabric","productPageId":37532,"url":"/fr-ch/fabric/designers-guild-essentials/watkin-japanese-ink-fabric/p37532","itemAvailability":"InStock","primaryProduct":true,"orderFormGroupId":null,"orderFormName":"Watkin - Japanese Ink","attributes":null,"orderFormGroup":null,"orderFormProperties":[{"key":"Colour","value":"Japanese Ink"},{"key":"Code","value":"FDG3004/01"}],"controls":{"allowOrder":false,"allowReserve":false,"allowReserveWithBatchSample":false,"allowSample":true,"allowLargeSample":false,"allowBackInStockReminder":false,"disableOrder":false,"disableSample":false},"stockMessage":{"productTypeID":15,"quantityMinimum":1.0,"quantityMaximum":0.0,"productTypeQuantityMaximum":null,"quantityIncrement":0.1,"reserveQuantityMaximum":27.17,"unit":"m","allowStockCheck":false,"pieceBreakdownMinimum":1.0,"pieceBreakdownMaximum":50.0,"allowBackInStockReminder":false,"freeStock":27.17,"nextPOFreeStock":0.0,"nextPODueDate":null,"totalPOFreeStock":0.0,"basketQuantityThresholds":[{"minimum":0,"maximum":99999.99}]},"orderButtonText":"Ajouter au panier","reserveButtonText":"Réserve","reserveWithBatchSampleButtonText":"Réservez avec échantillon de lot","sample":{"productId":207258,"stockMessage":{"productTypeID":55,"quantityMinimum":1.0,"quantityMaximum":2.0,"productTypeQuantityMaximum":20.0,"quantityIncrement":1.0,"reserveQuantityMaximum":10.0,"unit":"","allowStockCheck":false,"pieceBreakdownMinimum":null,"pieceBreakdownMaximum":null,"allowBackInStockReminder":false,"freeStock":10.0,"nextPOFreeStock":99.0,"nextPODueDate":"2023-12-15","totalPOFreeStock":99.0,"basketQuantityThresholds":[{"minimum":0,"maximum":99999.99,"stockMessages":[{"stockMessage":"10 en stock","class":"","stockBreakdownTab":0}]}]},"orderButtonText":"Échantillon","displayPrice":1.35,"displaySalePrice":null,"priceMessage":"CHF 1.35"},"largeSample":{"productId":207259,"stockMessage":{"productTypeID":null,"quantityMinimum":1.0,"quantityMaximum":99.0,"productTypeQuantityMaximum":null,"quantityIncrement":1.0,"reserveQuantityMaximum":null,"unit":"","allowStockCheck":false,"pieceBreakdownMinimum":null,"pieceBreakdownMaximum":null,"allowBackInStockReminder":false,"freeStock":null,"nextPOFreeStock":null,"nextPODueDate":null,"totalPOFreeStock":null,"basketQuantityThresholds":[{"minimum":0,"maximum":99999.99,"stockMessages":[{"stockMessage":" plus dû en (1-2 semaines)","class":"","stockBreakdownTab":1}]}]},"orderButtonText":"Ajouter au panier","displayPrice":null,"displaySalePrice":null,"priceMessage":null}},"Carousel":{"CarouselID":"#product-206976-carsouel","WrapperCSSClass":null,"AspectRatio":1.0,"Heading":"Watkin - Japanese Ink","Images":[{"ImageID":142560,"SortOrder":0,"AltText":"Watkin - Japanese Ink Cutting","Overlay":null,"MaxWidth":null,"ImageSize":1,"ForceLazyLoading":false}],"DisplayThumbnails":false,"DisplayDashes":true,"Interval":null,"PermitLargeImageModal":true},"ProductID":206976,"ProductTypeID":15,"ProductPageID":37532,"ProductCode":"FDG3004/01","Brand":"Designers Guild Essentials","OrderFormID":"#product-206976","OrderFormCarouselID":"#product-206976-slide","PrimaryProduct":true,"OrderFormGroupID":null,"OrderFormGroup":null,"Size":null,"OrderFormName":"Watkin - Japanese Ink","BasketName":"Watkin - Japanese Ink","SortOrder":0,"Attributes":null,"Image":{"imageId":142560,"templateImageId":2,"altText":"Watkin - Japanese Ink Cutting","titleText":"Watkin - Japanese Ink Cutting","sortOrder":0,"maxWidth":488},"OrderFormProperties":[{"Key":"Colour","Value":"Japanese Ink"},{"Key":"Code","Value":"FDG3004/01"}],"AllowSample":true,"AllowLargeSample":false,"AllowOrder":false,"AllowReserve":false,"AllowReserveWithBatchCutting":false,"ClientProductViewModels":"productViewModel(207258, 1)","URLKeywords":"fabric/designers-guild-essentials/watkin-japanese-ink-fabric","ImageLinkToProductPage":true,"IsLifestyle":false,"IsHotspot":false}},{"X":61.2299995422363,"x":"calc(61.2300% - 12.5px)","Y":68.5299987792969,"y":"calc(68.5300% - 12.5px)","OverlayPosition":"top-right","Product":{"Solitary":false,"ProductBase":{"x":61.229999542236328,"y":68.529998779296875,"product":{"productId":206978,"sortOrder":0,"productTypeId":15,"templateId":2,"code":"FDG3004/03","brand":"Designers Guild Essentials","gtin13":null,"name":"Watkin - Celadon","AKA":null,"size":null,"imageId":142561,"imageAltText":"Watkin - Celadon Cutting","imageTitleText":"Watkin - Celadon Cutting","rRPMessage":null,"rLRRP":null,"rLTradePrice":null,"displayPrice":null,"displaySalePrice":null,"priceMessage":null,"statusMessage":null,"urlSemantics":"fabric/designers-guild-essentials/watkin-celadon-fabric","productPageId":37534,"url":"/fr-ch/fabric/designers-guild-essentials/watkin-celadon-fabric/p37534","itemAvailability":"LimitedAvailability","primaryProduct":true,"orderFormGroupId":null,"orderFormName":"Watkin - Celadon","attributes":null,"orderFormGroup":null,"orderFormProperties":[{"key":"Colour","value":"Celadon"},{"key":"Code","value":"FDG3004/03"}],"controls":{"allowOrder":false,"allowReserve":false,"allowReserveWithBatchSample":false,"allowSample":true,"allowLargeSample":false,"allowBackInStockReminder":false,"disableOrder":false,"disableSample":false},"stockMessage":{"productTypeID":15,"quantityMinimum":1.0,"quantityMaximum":0.0,"productTypeQuantityMaximum":null,"quantityIncrement":0.1,"reserveQuantityMaximum":7.47,"unit":"m","allowStockCheck":false,"pieceBreakdownMinimum":1.0,"pieceBreakdownMaximum":50.0,"allowBackInStockReminder":false,"freeStock":7.47,"nextPOFreeStock":0.0,"nextPODueDate":null,"totalPOFreeStock":0.0,"basketQuantityThresholds":[{"minimum":0,"maximum":99999.99}]},"orderButtonText":"Ajouter au panier","reserveButtonText":"Réserve","reserveWithBatchSampleButtonText":"Réservez avec échantillon de lot","sample":{"productId":207262,"stockMessage":{"productTypeID":55,"quantityMinimum":1.0,"quantityMaximum":2.0,"productTypeQuantityMaximum":20.0,"quantityIncrement":1.0,"reserveQuantityMaximum":36.0,"unit":"","allowStockCheck":false,"pieceBreakdownMinimum":null,"pieceBreakdownMaximum":null,"allowBackInStockReminder":false,"freeStock":36.0,"nextPOFreeStock":74.7,"nextPODueDate":"2023-12-15","totalPOFreeStock":74.7,"basketQuantityThresholds":[{"minimum":0,"maximum":99999.99,"stockMessages":[{"stockMessage":"En stock","class":"","stockBreakdownTab":0}]}]},"orderButtonText":"Échantillon","displayPrice":1.35,"displaySalePrice":null,"priceMessage":"CHF 1.35"},"largeSample":{"productId":207263,"stockMessage":{"productTypeID":null,"quantityMinimum":1.0,"quantityMaximum":99.0,"productTypeQuantityMaximum":null,"quantityIncrement":1.0,"reserveQuantityMaximum":null,"unit":"","allowStockCheck":false,"pieceBreakdownMinimum":null,"pieceBreakdownMaximum":null,"allowBackInStockReminder":false,"freeStock":null,"nextPOFreeStock":null,"nextPODueDate":null,"totalPOFreeStock":null,"basketQuantityThresholds":[{"minimum":0,"maximum":99999.99,"stockMessages":[{"stockMessage":" plus dû en (1-2 semaines)","class":"","stockBreakdownTab":1}]}]},"orderButtonText":"Ajouter au panier","displayPrice":null,"displaySalePrice":null,"priceMessage":null}}},"Product":{"productId":206978,"sortOrder":0,"productTypeId":15,"templateId":2,"code":"FDG3004/03","brand":"Designers Guild Essentials","gtin13":null,"name":"Watkin - Celadon","AKA":null,"size":null,"imageId":142561,"imageAltText":"Watkin - Celadon Cutting","imageTitleText":"Watkin - Celadon Cutting","rRPMessage":null,"rLRRP":null,"rLTradePrice":null,"displayPrice":null,"displaySalePrice":null,"priceMessage":null,"statusMessage":null,"urlSemantics":"fabric/designers-guild-essentials/watkin-celadon-fabric","productPageId":37534,"url":"/fr-ch/fabric/designers-guild-essentials/watkin-celadon-fabric/p37534","itemAvailability":"LimitedAvailability","primaryProduct":true,"orderFormGroupId":null,"orderFormName":"Watkin - Celadon","attributes":null,"orderFormGroup":null,"orderFormProperties":[{"key":"Colour","value":"Celadon"},{"key":"Code","value":"FDG3004/03"}],"controls":{"allowOrder":false,"allowReserve":false,"allowReserveWithBatchSample":false,"allowSample":true,"allowLargeSample":false,"allowBackInStockReminder":false,"disableOrder":false,"disableSample":false},"stockMessage":{"productTypeID":15,"quantityMinimum":1.0,"quantityMaximum":0.0,"productTypeQuantityMaximum":null,"quantityIncrement":0.1,"reserveQuantityMaximum":7.47,"unit":"m","allowStockCheck":false,"pieceBreakdownMinimum":1.0,"pieceBreakdownMaximum":50.0,"allowBackInStockReminder":false,"freeStock":7.47,"nextPOFreeStock":0.0,"nextPODueDate":null,"totalPOFreeStock":0.0,"basketQuantityThresholds":[{"minimum":0,"maximum":99999.99}]},"orderButtonText":"Ajouter au panier","reserveButtonText":"Réserve","reserveWithBatchSampleButtonText":"Réservez avec échantillon de lot","sample":{"productId":207262,"stockMessage":{"productTypeID":55,"quantityMinimum":1.0,"quantityMaximum":2.0,"productTypeQuantityMaximum":20.0,"quantityIncrement":1.0,"reserveQuantityMaximum":36.0,"unit":"","allowStockCheck":false,"pieceBreakdownMinimum":null,"pieceBreakdownMaximum":null,"allowBackInStockReminder":false,"freeStock":36.0,"nextPOFreeStock":74.7,"nextPODueDate":"2023-12-15","totalPOFreeStock":74.7,"basketQuantityThresholds":[{"minimum":0,"maximum":99999.99,"stockMessages":[{"stockMessage":"En stock","class":"","stockBreakdownTab":0}]}]},"orderButtonText":"Échantillon","displayPrice":1.35,"displaySalePrice":null,"priceMessage":"CHF 1.35"},"largeSample":{"productId":207263,"stockMessage":{"productTypeID":null,"quantityMinimum":1.0,"quantityMaximum":99.0,"productTypeQuantityMaximum":null,"quantityIncrement":1.0,"reserveQuantityMaximum":null,"unit":"","allowStockCheck":false,"pieceBreakdownMinimum":null,"pieceBreakdownMaximum":null,"allowBackInStockReminder":false,"freeStock":null,"nextPOFreeStock":null,"nextPODueDate":null,"totalPOFreeStock":null,"basketQuantityThresholds":[{"minimum":0,"maximum":99999.99,"stockMessages":[{"stockMessage":" plus dû en (1-2 semaines)","class":"","stockBreakdownTab":1}]}]},"orderButtonText":"Ajouter au panier","displayPrice":null,"displaySalePrice":null,"priceMessage":null}},"Carousel":{"CarouselID":"#product-206978-carsouel","WrapperCSSClass":null,"AspectRatio":1.0,"Heading":"Watkin - Celadon","Images":[{"ImageID":142561,"SortOrder":0,"AltText":"Watkin - Celadon Cutting","Overlay":null,"MaxWidth":null,"ImageSize":1,"ForceLazyLoading":false}],"DisplayThumbnails":false,"DisplayDashes":true,"Interval":null,"PermitLargeImageModal":true},"ProductID":206978,"ProductTypeID":15,"ProductPageID":37534,"ProductCode":"FDG3004/03","Brand":"Designers Guild Essentials","OrderFormID":"#product-206978","OrderFormCarouselID":"#product-206978-slide","PrimaryProduct":true,"OrderFormGroupID":null,"OrderFormGroup":null,"Size":null,"OrderFormName":"Watkin - Celadon","BasketName":"Watkin - Celadon","SortOrder":0,"Attributes":null,"Image":{"imageId":142561,"templateImageId":2,"altText":"Watkin - Celadon Cutting","titleText":"Watkin - Celadon Cutting","sortOrder":0,"maxWidth":488},"OrderFormProperties":[{"Key":"Colour","Value":"Celadon"},{"Key":"Code","Value":"FDG3004/03"}],"AllowSample":true,"AllowLargeSample":false,"AllowOrder":false,"AllowReserve":false,"AllowReserveWithBatchCutting":false,"ClientProductViewModels":"productViewModel(207262, 1)","URLKeywords":"fabric/designers-guild-essentials/watkin-celadon-fabric","ImageLinkToProductPage":true,"IsLifestyle":false,"IsHotspot":false}},{"X":62.4000015258789,"x":"calc(62.4000% - 12.5px)","Y":46.7999992370606,"y":"calc(46.8000% - 12.5px)","OverlayPosition":"top-right","Product":{"Solitary":false,"ProductBase":{"x":62.400001525878913,"y":46.799999237060547,"product":{"productId":206991,"sortOrder":0,"productTypeId":15,"templateId":2,"code":"FDG3005/02","brand":"Designers Guild Essentials","gtin13":null,"name":"Derwen - Swedish Blue","AKA":null,"size":null,"imageId":142705,"imageAltText":"Derwen - Swedish Blue Cutting","imageTitleText":"Derwen - Swedish Blue Cutting","rRPMessage":null,"rLRRP":null,"rLTradePrice":null,"displayPrice":null,"displaySalePrice":null,"priceMessage":null,"statusMessage":null,"urlSemantics":"fabric/designers-guild-essentials/derwen-swedish-blue-fabric","productPageId":37547,"url":"/fr-ch/fabric/designers-guild-essentials/derwen-swedish-blue-fabric/p37547","itemAvailability":"LimitedAvailability","primaryProduct":true,"orderFormGroupId":null,"orderFormName":"Derwen - Swedish Blue","attributes":null,"orderFormGroup":null,"orderFormProperties":[{"key":"Colour","value":"Swedish Blue"},{"key":"Code","value":"FDG3005/02"}],"controls":{"allowOrder":false,"allowReserve":false,"allowReserveWithBatchSample":false,"allowSample":true,"allowLargeSample":false,"allowBackInStockReminder":false,"disableOrder":false,"disableSample":false},"stockMessage":{"productTypeID":15,"quantityMinimum":1.0,"quantityMaximum":0.0,"productTypeQuantityMaximum":null,"quantityIncrement":0.1,"reserveQuantityMaximum":0.0,"unit":"m","allowStockCheck":false,"pieceBreakdownMinimum":1.0,"pieceBreakdownMaximum":50.0,"allowBackInStockReminder":true,"freeStock":0.0,"nextPOFreeStock":80.0,"nextPODueDate":"2024-01-22","totalPOFreeStock":80.0,"basketQuantityThresholds":[{"minimum":0,"maximum":99999.99,"stockMessages":[{"stockMessage":" plus dû en (6-8 semaines)","class":"","stockBreakdownTab":1}]}]},"orderButtonText":"Ajouter au panier","reserveButtonText":"Réserve","reserveWithBatchSampleButtonText":"Réservez avec échantillon de lot","sample":{"productId":207291,"stockMessage":{"productTypeID":55,"quantityMinimum":1.0,"quantityMaximum":2.0,"productTypeQuantityMaximum":20.0,"quantityIncrement":1.0,"reserveQuantityMaximum":14.0,"unit":"","allowStockCheck":false,"pieceBreakdownMinimum":null,"pieceBreakdownMaximum":null,"allowBackInStockReminder":false,"freeStock":14.0,"nextPOFreeStock":99.0,"nextPODueDate":"2024-01-22","totalPOFreeStock":99.0,"basketQuantityThresholds":[{"minimum":0,"maximum":99999.99,"stockMessages":[{"stockMessage":"En stock","class":"","stockBreakdownTab":0}]}]},"orderButtonText":"Échantillon","displayPrice":1.35,"displaySalePrice":null,"priceMessage":"CHF 1.35"},"largeSample":{"productId":207292,"stockMessage":{"productTypeID":null,"quantityMinimum":1.0,"quantityMaximum":99.0,"productTypeQuantityMaximum":null,"quantityIncrement":1.0,"reserveQuantityMaximum":null,"unit":"","allowStockCheck":false,"pieceBreakdownMinimum":null,"pieceBreakdownMaximum":null,"allowBackInStockReminder":false,"freeStock":null,"nextPOFreeStock":null,"nextPODueDate":null,"totalPOFreeStock":null,"basketQuantityThresholds":[{"minimum":0,"maximum":99999.99,"stockMessages":[{"stockMessage":" plus dû en (1-2 semaines)","class":"","stockBreakdownTab":1}]}]},"orderButtonText":"Ajouter au panier","displayPrice":null,"displaySalePrice":null,"priceMessage":null}}},"Product":{"productId":206991,"sortOrder":0,"productTypeId":15,"templateId":2,"code":"FDG3005/02","brand":"Designers Guild Essentials","gtin13":null,"name":"Derwen - Swedish Blue","AKA":null,"size":null,"imageId":142705,"imageAltText":"Derwen - Swedish Blue Cutting","imageTitleText":"Derwen - Swedish Blue Cutting","rRPMessage":null,"rLRRP":null,"rLTradePrice":null,"displayPrice":null,"displaySalePrice":null,"priceMessage":null,"statusMessage":null,"urlSemantics":"fabric/designers-guild-essentials/derwen-swedish-blue-fabric","productPageId":37547,"url":"/fr-ch/fabric/designers-guild-essentials/derwen-swedish-blue-fabric/p37547","itemAvailability":"LimitedAvailability","primaryProduct":true,"orderFormGroupId":null,"orderFormName":"Derwen - Swedish Blue","attributes":null,"orderFormGroup":null,"orderFormProperties":[{"key":"Colour","value":"Swedish Blue"},{"key":"Code","value":"FDG3005/02"}],"controls":{"allowOrder":false,"allowReserve":false,"allowReserveWithBatchSample":false,"allowSample":true,"allowLargeSample":false,"allowBackInStockReminder":false,"disableOrder":false,"disableSample":false},"stockMessage":{"productTypeID":15,"quantityMinimum":1.0,"quantityMaximum":0.0,"productTypeQuantityMaximum":null,"quantityIncrement":0.1,"reserveQuantityMaximum":0.0,"unit":"m","allowStockCheck":false,"pieceBreakdownMinimum":1.0,"pieceBreakdownMaximum":50.0,"allowBackInStockReminder":true,"freeStock":0.0,"nextPOFreeStock":80.0,"nextPODueDate":"2024-01-22","totalPOFreeStock":80.0,"basketQuantityThresholds":[{"minimum":0,"maximum":99999.99,"stockMessages":[{"stockMessage":" plus dû en (6-8 semaines)","class":"","stockBreakdownTab":1}]}]},"orderButtonText":"Ajouter au panier","reserveButtonText":"Réserve","reserveWithBatchSampleButtonText":"Réservez avec échantillon de lot","sample":{"productId":207291,"stockMessage":{"productTypeID":55,"quantityMinimum":1.0,"quantityMaximum":2.0,"productTypeQuantityMaximum":20.0,"quantityIncrement":1.0,"reserveQuantityMaximum":14.0,"unit":"","allowStockCheck":false,"pieceBreakdownMinimum":null,"pieceBreakdownMaximum":null,"allowBackInStockReminder":false,"freeStock":14.0,"nextPOFreeStock":99.0,"nextPODueDate":"2024-01-22","totalPOFreeStock":99.0,"basketQuantityThresholds":[{"minimum":0,"maximum":99999.99,"stockMessages":[{"stockMessage":"En stock","class":"","stockBreakdownTab":0}]}]},"orderButtonText":"Échantillon","displayPrice":1.35,"displaySalePrice":null,"priceMessage":"CHF 1.35"},"largeSample":{"productId":207292,"stockMessage":{"productTypeID":null,"quantityMinimum":1.0,"quantityMaximum":99.0,"productTypeQuantityMaximum":null,"quantityIncrement":1.0,"reserveQuantityMaximum":null,"unit":"","allowStockCheck":false,"pieceBreakdownMinimum":null,"pieceBreakdownMaximum":null,"allowBackInStockReminder":false,"freeStock":null,"nextPOFreeStock":null,"nextPODueDate":null,"totalPOFreeStock":null,"basketQuantityThresholds":[{"minimum":0,"maximum":99999.99,"stockMessages":[{"stockMessage":" plus dû en (1-2 semaines)","class":"","stockBreakdownTab":1}]}]},"orderButtonText":"Ajouter au panier","displayPrice":null,"displaySalePrice":null,"priceMessage":null}},"Carousel":{"CarouselID":"#product-206991-carsouel","WrapperCSSClass":null,"AspectRatio":1.0,"Heading":"Derwen - Swedish Blue","Images":[{"ImageID":142705,"SortOrder":0,"AltText":"Derwen - Swedish Blue Cutting","Overlay":null,"MaxWidth":null,"ImageSize":1,"ForceLazyLoading":false}],"DisplayThumbnails":false,"DisplayDashes":true,"Interval":null,"PermitLargeImageModal":true},"ProductID":206991,"ProductTypeID":15,"ProductPageID":37547,"ProductCode":"FDG3005/02","Brand":"Designers Guild Essentials","OrderFormID":"#product-206991","OrderFormCarouselID":"#product-206991-slide","PrimaryProduct":true,"OrderFormGroupID":null,"OrderFormGroup":null,"Size":null,"OrderFormName":"Derwen - Swedish Blue","BasketName":"Derwen - Swedish Blue","SortOrder":0,"Attributes":null,"Image":{"imageId":142705,"templateImageId":2,"altText":"Derwen - Swedish Blue Cutting","titleText":"Derwen - Swedish Blue Cutting","sortOrder":0,"maxWidth":488},"OrderFormProperties":[{"Key":"Colour","Value":"Swedish Blue"},{"Key":"Code","Value":"FDG3005/02"}],"AllowSample":true,"AllowLargeSample":false,"AllowOrder":false,"AllowReserve":false,"AllowReserveWithBatchCutting":false,"ClientProductViewModels":"productViewModel(207291, 1)","URLKeywords":"fabric/designers-guild-essentials/derwen-swedish-blue-fabric","ImageLinkToProductPage":true,"IsLifestyle":false,"IsHotspot":false}},{"X":88.379997253418,"x":"calc(88.3800% - 12.5px)","Y":83.379997253418,"y":"calc(83.3800% - 12.5px)","OverlayPosition":"top-right","Product":{"Solitary":false,"ProductBase":{"x":88.379997253417969,"y":83.379997253417969,"product":{"productId":207001,"sortOrder":0,"productTypeId":15,"templateId":2,"code":"FDG3006/01","brand":"Designers Guild Essentials","gtin13":null,"name":"Kinmel - Japanese Ink","AKA":null,"size":null,"imageId":142544,"imageAltText":"Kinmel - Japanese Ink Cutting","imageTitleText":"Kinmel - Japanese Ink Cutting","rRPMessage":null,"rLRRP":null,"rLTradePrice":null,"displayPrice":null,"displaySalePrice":null,"priceMessage":null,"statusMessage":null,"urlSemantics":"fabric/designers-guild-essentials/kinmel-japanese-ink-fabric","productPageId":37557,"url":"/fr-ch/fabric/designers-guild-essentials/kinmel-japanese-ink-fabric/p37557","itemAvailability":"InStock","primaryProduct":true,"orderFormGroupId":null,"orderFormName":"Kinmel - Japanese Ink","attributes":null,"orderFormGroup":null,"orderFormProperties":[{"key":"Colour","value":"Japanese Ink"},{"key":"Code","value":"FDG3006/01"}],"controls":{"allowOrder":false,"allowReserve":false,"allowReserveWithBatchSample":false,"allowSample":true,"allowLargeSample":false,"allowBackInStockReminder":false,"disableOrder":false,"disableSample":false},"stockMessage":{"productTypeID":15,"quantityMinimum":1.0,"quantityMaximum":0.0,"productTypeQuantityMaximum":null,"quantityIncrement":0.1,"reserveQuantityMaximum":50.0,"unit":"m","allowStockCheck":false,"pieceBreakdownMinimum":1.0,"pieceBreakdownMaximum":50.0,"allowBackInStockReminder":false,"freeStock":87.7,"nextPOFreeStock":0.0,"nextPODueDate":null,"totalPOFreeStock":0.0,"basketQuantityThresholds":[{"minimum":0,"maximum":99999.99}]},"orderButtonText":"Ajouter au panier","reserveButtonText":"Réserve","reserveWithBatchSampleButtonText":"Réservez avec échantillon de lot","sample":{"productId":207314,"stockMessage":{"productTypeID":55,"quantityMinimum":1.0,"quantityMaximum":2.0,"productTypeQuantityMaximum":20.0,"quantityIncrement":1.0,"reserveQuantityMaximum":21.0,"unit":"","allowStockCheck":false,"pieceBreakdownMinimum":null,"pieceBreakdownMaximum":null,"allowBackInStockReminder":false,"freeStock":21.0,"nextPOFreeStock":99.0,"nextPODueDate":"2023-12-15","totalPOFreeStock":99.0,"basketQuantityThresholds":[{"minimum":0,"maximum":99999.99,"stockMessages":[{"stockMessage":"En stock","class":"","stockBreakdownTab":0}]}]},"orderButtonText":"Échantillon","displayPrice":1.35,"displaySalePrice":null,"priceMessage":"CHF 1.35"},"largeSample":{"productId":207315,"stockMessage":{"productTypeID":null,"quantityMinimum":1.0,"quantityMaximum":99.0,"productTypeQuantityMaximum":null,"quantityIncrement":1.0,"reserveQuantityMaximum":null,"unit":"","allowStockCheck":false,"pieceBreakdownMinimum":null,"pieceBreakdownMaximum":null,"allowBackInStockReminder":false,"freeStock":null,"nextPOFreeStock":null,"nextPODueDate":null,"totalPOFreeStock":null,"basketQuantityThresholds":[{"minimum":0,"maximum":99999.99,"stockMessages":[{"stockMessage":" plus dû en (1-2 semaines)","class":"","stockBreakdownTab":1}]}]},"orderButtonText":"Ajouter au panier","displayPrice":null,"displaySalePrice":null,"priceMessage":null}}},"Product":{"productId":207001,"sortOrder":0,"productTypeId":15,"templateId":2,"code":"FDG3006/01","brand":"Designers Guild Essentials","gtin13":null,"name":"Kinmel - Japanese Ink","AKA":null,"size":null,"imageId":142544,"imageAltText":"Kinmel - Japanese Ink Cutting","imageTitleText":"Kinmel - Japanese Ink Cutting","rRPMessage":null,"rLRRP":null,"rLTradePrice":null,"displayPrice":null,"displaySalePrice":null,"priceMessage":null,"statusMessage":null,"urlSemantics":"fabric/designers-guild-essentials/kinmel-japanese-ink-fabric","productPageId":37557,"url":"/fr-ch/fabric/designers-guild-essentials/kinmel-japanese-ink-fabric/p37557","itemAvailability":"InStock","primaryProduct":true,"orderFormGroupId":null,"orderFormName":"Kinmel - Japanese Ink","attributes":null,"orderFormGroup":null,"orderFormProperties":[{"key":"Colour","value":"Japanese Ink"},{"key":"Code","value":"FDG3006/01"}],"controls":{"allowOrder":false,"allowReserve":false,"allowReserveWithBatchSample":false,"allowSample":true,"allowLargeSample":false,"allowBackInStockReminder":false,"disableOrder":false,"disableSample":false},"stockMessage":{"productTypeID":15,"quantityMinimum":1.0,"quantityMaximum":0.0,"productTypeQuantityMaximum":null,"quantityIncrement":0.1,"reserveQuantityMaximum":50.0,"unit":"m","allowStockCheck":false,"pieceBreakdownMinimum":1.0,"pieceBreakdownMaximum":50.0,"allowBackInStockReminder":false,"freeStock":87.7,"nextPOFreeStock":0.0,"nextPODueDate":null,"totalPOFreeStock":0.0,"basketQuantityThresholds":[{"minimum":0,"maximum":99999.99}]},"orderButtonText":"Ajouter au panier","reserveButtonText":"Réserve","reserveWithBatchSampleButtonText":"Réservez avec échantillon de lot","sample":{"productId":207314,"stockMessage":{"productTypeID":55,"quantityMinimum":1.0,"quantityMaximum":2.0,"productTypeQuantityMaximum":20.0,"quantityIncrement":1.0,"reserveQuantityMaximum":21.0,"unit":"","allowStockCheck":false,"pieceBreakdownMinimum":null,"pieceBreakdownMaximum":null,"allowBackInStockReminder":false,"freeStock":21.0,"nextPOFreeStock":99.0,"nextPODueDate":"2023-12-15","totalPOFreeStock":99.0,"basketQuantityThresholds":[{"minimum":0,"maximum":99999.99,"stockMessages":[{"stockMessage":"En stock","class":"","stockBreakdownTab":0}]}]},"orderButtonText":"Échantillon","displayPrice":1.35,"displaySalePrice":null,"priceMessage":"CHF 1.35"},"largeSample":{"productId":207315,"stockMessage":{"productTypeID":null,"quantityMinimum":1.0,"quantityMaximum":99.0,"productTypeQuantityMaximum":null,"quantityIncrement":1.0,"reserveQuantityMaximum":null,"unit":"","allowStockCheck":false,"pieceBreakdownMinimum":null,"pieceBreakdownMaximum":null,"allowBackInStockReminder":false,"freeStock":null,"nextPOFreeStock":null,"nextPODueDate":null,"totalPOFreeStock":null,"basketQuantityThresholds":[{"minimum":0,"maximum":99999.99,"stockMessages":[{"stockMessage":" plus dû en (1-2 semaines)","class":"","stockBreakdownTab":1}]}]},"orderButtonText":"Ajouter au panier","displayPrice":null,"displaySalePrice":null,"priceMessage":null}},"Carousel":{"CarouselID":"#product-207001-carsouel","WrapperCSSClass":null,"AspectRatio":1.0,"Heading":"Kinmel - Japanese Ink","Images":[{"ImageID":142544,"SortOrder":0,"AltText":"Kinmel - Japanese Ink Cutting","Overlay":null,"MaxWidth":null,"ImageSize":1,"ForceLazyLoading":false}],"DisplayThumbnails":false,"DisplayDashes":true,"Interval":null,"PermitLargeImageModal":true},"ProductID":207001,"ProductTypeID":15,"ProductPageID":37557,"ProductCode":"FDG3006/01","Brand":"Designers Guild Essentials","OrderFormID":"#product-207001","OrderFormCarouselID":"#product-207001-slide","PrimaryProduct":true,"OrderFormGroupID":null,"OrderFormGroup":null,"Size":null,"OrderFormName":"Kinmel - Japanese Ink","BasketName":"Kinmel - Japanese Ink","SortOrder":0,"Attributes":null,"Image":{"imageId":142544,"templateImageId":2,"altText":"Kinmel - Japanese Ink Cutting","titleText":"Kinmel - Japanese Ink Cutting","sortOrder":0,"maxWidth":488},"OrderFormProperties":[{"Key":"Colour","Value":"Japanese Ink"},{"Key":"Code","Value":"FDG3006/01"}],"AllowSample":true,"AllowLargeSample":false,"AllowOrder":false,"AllowReserve":false,"AllowReserveWithBatchCutting":false,"ClientProductViewModels":"productViewModel(207314, 1)","URLKeywords":"fabric/designers-guild-essentials/kinmel-japanese-ink-fabric","ImageLinkToProductPage":true,"IsLifestyle":false,"IsHotspot":false}},{"X":88.7699966430664,"x":"calc(88.7700% - 12.5px)","Y":29.5499992370606,"y":"calc(29.5500% - 12.5px)","OverlayPosition":"top-right","Product":{"Solitary":false,"ProductBase":{"x":88.7699966430664,"y":29.54999923706055,"product":{"productId":206990,"sortOrder":0,"productTypeId":15,"templateId":2,"code":"FDG3005/01","brand":"Designers Guild Essentials","gtin13":null,"name":"Derwen - Japanese Ink","AKA":null,"size":null,"imageId":142688,"imageAltText":"Derwen - Japanese Ink Cutting","imageTitleText":"Derwen - Japanese Ink Cutting","rRPMessage":null,"rLRRP":null,"rLTradePrice":null,"displayPrice":null,"displaySalePrice":null,"priceMessage":null,"statusMessage":null,"urlSemantics":"fabric/designers-guild-essentials/derwen-japanese-ink-fabric","productPageId":37546,"url":"/fr-ch/fabric/designers-guild-essentials/derwen-japanese-ink-fabric/p37546","itemAvailability":"InStock","primaryProduct":true,"orderFormGroupId":null,"orderFormName":"Derwen - Japanese Ink","attributes":null,"orderFormGroup":null,"orderFormProperties":[{"key":"Colour","value":"Japanese Ink"},{"key":"Code","value":"FDG3005/01"}],"controls":{"allowOrder":false,"allowReserve":false,"allowReserveWithBatchSample":false,"allowSample":true,"allowLargeSample":false,"allowBackInStockReminder":false,"disableOrder":false,"disableSample":false},"stockMessage":{"productTypeID":15,"quantityMinimum":1.0,"quantityMaximum":0.0,"productTypeQuantityMaximum":null,"quantityIncrement":0.1,"reserveQuantityMaximum":50.0,"unit":"m","allowStockCheck":false,"pieceBreakdownMinimum":1.0,"pieceBreakdownMaximum":50.0,"allowBackInStockReminder":false,"freeStock":56.5,"nextPOFreeStock":80.0,"nextPODueDate":"2024-01-16","totalPOFreeStock":155.0,"basketQuantityThresholds":[{"minimum":0,"maximum":99999.99}]},"orderButtonText":"Ajouter au panier","reserveButtonText":"Réserve","reserveWithBatchSampleButtonText":"Réservez avec échantillon de lot","sample":{"productId":207289,"stockMessage":{"productTypeID":55,"quantityMinimum":1.0,"quantityMaximum":2.0,"productTypeQuantityMaximum":20.0,"quantityIncrement":1.0,"reserveQuantityMaximum":4.0,"unit":"","allowStockCheck":false,"pieceBreakdownMinimum":null,"pieceBreakdownMaximum":null,"allowBackInStockReminder":false,"freeStock":4.0,"nextPOFreeStock":99.0,"nextPODueDate":"2023-12-15","totalPOFreeStock":99.0,"basketQuantityThresholds":[{"minimum":0,"maximum":99999.99,"stockMessages":[{"stockMessage":"4 en stock","class":"","stockBreakdownTab":0}]}]},"orderButtonText":"Échantillon","displayPrice":1.35,"displaySalePrice":null,"priceMessage":"CHF 1.35"},"largeSample":{"productId":207290,"stockMessage":{"productTypeID":null,"quantityMinimum":1.0,"quantityMaximum":99.0,"productTypeQuantityMaximum":null,"quantityIncrement":1.0,"reserveQuantityMaximum":null,"unit":"","allowStockCheck":false,"pieceBreakdownMinimum":null,"pieceBreakdownMaximum":null,"allowBackInStockReminder":false,"freeStock":null,"nextPOFreeStock":null,"nextPODueDate":null,"totalPOFreeStock":null,"basketQuantityThresholds":[{"minimum":0,"maximum":99999.99,"stockMessages":[{"stockMessage":" plus dû en (1-2 semaines)","class":"","stockBreakdownTab":1}]}]},"orderButtonText":"Ajouter au panier","displayPrice":null,"displaySalePrice":null,"priceMessage":null}}},"Product":{"productId":206990,"sortOrder":0,"productTypeId":15,"templateId":2,"code":"FDG3005/01","brand":"Designers Guild Essentials","gtin13":null,"name":"Derwen - Japanese Ink","AKA":null,"size":null,"imageId":142688,"imageAltText":"Derwen - Japanese Ink Cutting","imageTitleText":"Derwen - Japanese Ink Cutting","rRPMessage":null,"rLRRP":null,"rLTradePrice":null,"displayPrice":null,"displaySalePrice":null,"priceMessage":null,"statusMessage":null,"urlSemantics":"fabric/designers-guild-essentials/derwen-japanese-ink-fabric","productPageId":37546,"url":"/fr-ch/fabric/designers-guild-essentials/derwen-japanese-ink-fabric/p37546","itemAvailability":"InStock","primaryProduct":true,"orderFormGroupId":null,"orderFormName":"Derwen - Japanese Ink","attributes":null,"orderFormGroup":null,"orderFormProperties":[{"key":"Colour","value":"Japanese Ink"},{"key":"Code","value":"FDG3005/01"}],"controls":{"allowOrder":false,"allowReserve":false,"allowReserveWithBatchSample":false,"allowSample":true,"allowLargeSample":false,"allowBackInStockReminder":false,"disableOrder":false,"disableSample":false},"stockMessage":{"productTypeID":15,"quantityMinimum":1.0,"quantityMaximum":0.0,"productTypeQuantityMaximum":null,"quantityIncrement":0.1,"reserveQuantityMaximum":50.0,"unit":"m","allowStockCheck":false,"pieceBreakdownMinimum":1.0,"pieceBreakdownMaximum":50.0,"allowBackInStockReminder":false,"freeStock":56.5,"nextPOFreeStock":80.0,"nextPODueDate":"2024-01-16","totalPOFreeStock":155.0,"basketQuantityThresholds":[{"minimum":0,"maximum":99999.99}]},"orderButtonText":"Ajouter au panier","reserveButtonText":"Réserve","reserveWithBatchSampleButtonText":"Réservez avec échantillon de lot","sample":{"productId":207289,"stockMessage":{"productTypeID":55,"quantityMinimum":1.0,"quantityMaximum":2.0,"productTypeQuantityMaximum":20.0,"quantityIncrement":1.0,"reserveQuantityMaximum":4.0,"unit":"","allowStockCheck":false,"pieceBreakdownMinimum":null,"pieceBreakdownMaximum":null,"allowBackInStockReminder":false,"freeStock":4.0,"nextPOFreeStock":99.0,"nextPODueDate":"2023-12-15","totalPOFreeStock":99.0,"basketQuantityThresholds":[{"minimum":0,"maximum":99999.99,"stockMessages":[{"stockMessage":"4 en stock","class":"","stockBreakdownTab":0}]}]},"orderButtonText":"Échantillon","displayPrice":1.35,"displaySalePrice":null,"priceMessage":"CHF 1.35"},"largeSample":{"productId":207290,"stockMessage":{"productTypeID":null,"quantityMinimum":1.0,"quantityMaximum":99.0,"productTypeQuantityMaximum":null,"quantityIncrement":1.0,"reserveQuantityMaximum":null,"unit":"","allowStockCheck":false,"pieceBreakdownMinimum":null,"pieceBreakdownMaximum":null,"allowBackInStockReminder":false,"freeStock":null,"nextPOFreeStock":null,"nextPODueDate":null,"totalPOFreeStock":null,"basketQuantityThresholds":[{"minimum":0,"maximum":99999.99,"stockMessages":[{"stockMessage":" plus dû en (1-2 semaines)","class":"","stockBreakdownTab":1}]}]},"orderButtonText":"Ajouter au panier","displayPrice":null,"displaySalePrice":null,"priceMessage":null}},"Carousel":{"CarouselID":"#product-206990-carsouel","WrapperCSSClass":null,"AspectRatio":1.0,"Heading":"Derwen - Japanese Ink","Images":[{"ImageID":142688,"SortOrder":0,"AltText":"Derwen - Japanese Ink Cutting","Overlay":null,"MaxWidth":null,"ImageSize":1,"ForceLazyLoading":false}],"DisplayThumbnails":false,"DisplayDashes":true,"Interval":null,"PermitLargeImageModal":true},"ProductID":206990,"ProductTypeID":15,"ProductPageID":37546,"ProductCode":"FDG3005/01","Brand":"Designers Guild Essentials","OrderFormID":"#product-206990","OrderFormCarouselID":"#product-206990-slide","PrimaryProduct":true,"OrderFormGroupID":null,"OrderFormGroup":null,"Size":null,"OrderFormName":"Derwen - Japanese Ink","BasketName":"Derwen - Japanese Ink","SortOrder":0,"Attributes":null,"Image":{"imageId":142688,"templateImageId":2,"altText":"Derwen - Japanese Ink Cutting","titleText":"Derwen - Japanese Ink Cutting","sortOrder":0,"maxWidth":488},"OrderFormProperties":[{"Key":"Colour","Value":"Japanese Ink"},{"Key":"Code","Value":"FDG3005/01"}],"AllowSample":true,"AllowLargeSample":false,"AllowOrder":false,"AllowReserve":false,"AllowReserveWithBatchCutting":false,"ClientProductViewModels":"productViewModel(207289, 1)","URLKeywords":"fabric/designers-guild-essentials/derwen-japanese-ink-fabric","ImageLinkToProductPage":true,"IsLifestyle":false,"IsHotspot":false}}]},{"ImageID":148541,"Hotspots":[{"X":15.920000076294,"x":"calc(15.9200% - 12.5px)","Y":44.4000015258789,"y":"calc(44.4000% - 12.5px)","OverlayPosition":"top-left","Product":{"Solitary":false,"ProductBase":{"x":15.920000076293951,"y":44.400001525878913,"product":{"productId":209371,"sortOrder":0,"productTypeId":15,"templateId":2,"code":"FDG3037/01","brand":"Designers Guild","gtin13":null,"name":"Delamere - Cobalt","AKA":null,"size":null,"imageId":146818,"imageAltText":"Delamere - Cobalt Cutting","imageTitleText":"Delamere - Cobalt Cutting","rRPMessage":null,"rLRRP":null,"rLTradePrice":null,"displayPrice":null,"displaySalePrice":null,"priceMessage":null,"statusMessage":null,"urlSemantics":"fabric/designers-guild/delamere-cobalt-fabric","productPageId":38746,"url":"/fr-ch/fabric/designers-guild/delamere-cobalt-fabric/p38746","itemAvailability":"InStock","primaryProduct":true,"orderFormGroupId":null,"orderFormName":"Delamere - Cobalt","attributes":null,"orderFormGroup":null,"orderFormProperties":[{"key":"Colour","value":"Cobalt"},{"key":"Code","value":"FDG3037/01"}],"controls":{"allowOrder":false,"allowReserve":false,"allowReserveWithBatchSample":false,"allowSample":true,"allowLargeSample":false,"allowBackInStockReminder":false,"disableOrder":false,"disableSample":false},"stockMessage":{"productTypeID":15,"quantityMinimum":1.0,"quantityMaximum":0.0,"productTypeQuantityMaximum":null,"quantityIncrement":0.1,"reserveQuantityMaximum":50.0,"unit":"m","allowStockCheck":false,"pieceBreakdownMinimum":1.0,"pieceBreakdownMaximum":50.0,"allowBackInStockReminder":false,"freeStock":145.5,"nextPOFreeStock":0.0,"nextPODueDate":null,"totalPOFreeStock":0.0,"basketQuantityThresholds":[{"minimum":0,"maximum":99999.99}]},"orderButtonText":"Ajouter au panier","reserveButtonText":"Réserve","reserveWithBatchSampleButtonText":"Réservez avec échantillon de lot","sample":{"productId":209733,"stockMessage":{"productTypeID":55,"quantityMinimum":1.0,"quantityMaximum":2.0,"productTypeQuantityMaximum":20.0,"quantityIncrement":1.0,"reserveQuantityMaximum":3.0,"unit":"","allowStockCheck":false,"pieceBreakdownMinimum":null,"pieceBreakdownMaximum":null,"allowBackInStockReminder":false,"freeStock":3.0,"nextPOFreeStock":99.0,"nextPODueDate":"2023-12-15","totalPOFreeStock":99.0,"basketQuantityThresholds":[{"minimum":0,"maximum":99999.99,"stockMessages":[{"stockMessage":"3 en stock","class":"","stockBreakdownTab":0}]}]},"orderButtonText":"Échantillon","displayPrice":1.35,"displaySalePrice":null,"priceMessage":"CHF 1.35"},"largeSample":{"productId":209734,"stockMessage":{"productTypeID":null,"quantityMinimum":1.0,"quantityMaximum":99.0,"productTypeQuantityMaximum":null,"quantityIncrement":1.0,"reserveQuantityMaximum":null,"unit":"","allowStockCheck":false,"pieceBreakdownMinimum":null,"pieceBreakdownMaximum":null,"allowBackInStockReminder":false,"freeStock":null,"nextPOFreeStock":null,"nextPODueDate":null,"totalPOFreeStock":null,"basketQuantityThresholds":[{"minimum":0,"maximum":99999.99,"stockMessages":[{"stockMessage":" plus dû en (1-2 semaines)","class":"","stockBreakdownTab":1}]}]},"orderButtonText":"Ajouter au panier","displayPrice":null,"displaySalePrice":null,"priceMessage":null}}},"Product":{"productId":209371,"sortOrder":0,"productTypeId":15,"templateId":2,"code":"FDG3037/01","brand":"Designers Guild","gtin13":null,"name":"Delamere - Cobalt","AKA":null,"size":null,"imageId":146818,"imageAltText":"Delamere - Cobalt Cutting","imageTitleText":"Delamere - Cobalt Cutting","rRPMessage":null,"rLRRP":null,"rLTradePrice":null,"displayPrice":null,"displaySalePrice":null,"priceMessage":null,"statusMessage":null,"urlSemantics":"fabric/designers-guild/delamere-cobalt-fabric","productPageId":38746,"url":"/fr-ch/fabric/designers-guild/delamere-cobalt-fabric/p38746","itemAvailability":"InStock","primaryProduct":true,"orderFormGroupId":null,"orderFormName":"Delamere - Cobalt","attributes":null,"orderFormGroup":null,"orderFormProperties":[{"key":"Colour","value":"Cobalt"},{"key":"Code","value":"FDG3037/01"}],"controls":{"allowOrder":false,"allowReserve":false,"allowReserveWithBatchSample":false,"allowSample":true,"allowLargeSample":false,"allowBackInStockReminder":false,"disableOrder":false,"disableSample":false},"stockMessage":{"productTypeID":15,"quantityMinimum":1.0,"quantityMaximum":0.0,"productTypeQuantityMaximum":null,"quantityIncrement":0.1,"reserveQuantityMaximum":50.0,"unit":"m","allowStockCheck":false,"pieceBreakdownMinimum":1.0,"pieceBreakdownMaximum":50.0,"allowBackInStockReminder":false,"freeStock":145.5,"nextPOFreeStock":0.0,"nextPODueDate":null,"totalPOFreeStock":0.0,"basketQuantityThresholds":[{"minimum":0,"maximum":99999.99}]},"orderButtonText":"Ajouter au panier","reserveButtonText":"Réserve","reserveWithBatchSampleButtonText":"Réservez avec échantillon de lot","sample":{"productId":209733,"stockMessage":{"productTypeID":55,"quantityMinimum":1.0,"quantityMaximum":2.0,"productTypeQuantityMaximum":20.0,"quantityIncrement":1.0,"reserveQuantityMaximum":3.0,"unit":"","allowStockCheck":false,"pieceBreakdownMinimum":null,"pieceBreakdownMaximum":null,"allowBackInStockReminder":false,"freeStock":3.0,"nextPOFreeStock":99.0,"nextPODueDate":"2023-12-15","totalPOFreeStock":99.0,"basketQuantityThresholds":[{"minimum":0,"maximum":99999.99,"stockMessages":[{"stockMessage":"3 en stock","class":"","stockBreakdownTab":0}]}]},"orderButtonText":"Échantillon","displayPrice":1.35,"displaySalePrice":null,"priceMessage":"CHF 1.35"},"largeSample":{"productId":209734,"stockMessage":{"productTypeID":null,"quantityMinimum":1.0,"quantityMaximum":99.0,"productTypeQuantityMaximum":null,"quantityIncrement":1.0,"reserveQuantityMaximum":null,"unit":"","allowStockCheck":false,"pieceBreakdownMinimum":null,"pieceBreakdownMaximum":null,"allowBackInStockReminder":false,"freeStock":null,"nextPOFreeStock":null,"nextPODueDate":null,"totalPOFreeStock":null,"basketQuantityThresholds":[{"minimum":0,"maximum":99999.99,"stockMessages":[{"stockMessage":" plus dû en (1-2 semaines)","class":"","stockBreakdownTab":1}]}]},"orderButtonText":"Ajouter au panier","displayPrice":null,"displaySalePrice":null,"priceMessage":null}},"Carousel":{"CarouselID":"#product-209371-carsouel","WrapperCSSClass":null,"AspectRatio":1.0,"Heading":"Delamere - Cobalt","Images":[{"ImageID":146818,"SortOrder":0,"AltText":"Delamere - Cobalt Cutting","Overlay":null,"MaxWidth":null,"ImageSize":1,"ForceLazyLoading":false}],"DisplayThumbnails":false,"DisplayDashes":true,"Interval":null,"PermitLargeImageModal":true},"ProductID":209371,"ProductTypeID":15,"ProductPageID":38746,"ProductCode":"FDG3037/01","Brand":"Designers Guild","OrderFormID":"#product-209371","OrderFormCarouselID":"#product-209371-slide","PrimaryProduct":true,"OrderFormGroupID":null,"OrderFormGroup":null,"Size":null,"OrderFormName":"Delamere - Cobalt","BasketName":"Delamere - Cobalt","SortOrder":0,"Attributes":null,"Image":{"imageId":146818,"templateImageId":2,"altText":"Delamere - Cobalt Cutting","titleText":"Delamere - Cobalt Cutting","sortOrder":0,"maxWidth":488},"OrderFormProperties":[{"Key":"Colour","Value":"Cobalt"},{"Key":"Code","Value":"FDG3037/01"}],"AllowSample":true,"AllowLargeSample":false,"AllowOrder":false,"AllowReserve":false,"AllowReserveWithBatchCutting":false,"ClientProductViewModels":"productViewModel(209733, 1)","URLKeywords":"fabric/designers-guild/delamere-cobalt-fabric","ImageLinkToProductPage":true,"IsLifestyle":false,"IsHotspot":false}},{"X":27.6299991607666,"x":"calc(27.6300% - 12.5px)","Y":59.2799987792969,"y":"calc(59.2800% - 12.5px)","OverlayPosition":"top-left","Product":{"Solitary":false,"ProductBase":{"x":27.6299991607666,"y":59.279998779296882,"product":{"productId":209374,"sortOrder":0,"productTypeId":15,"templateId":2,"code":"FDG3038/02","brand":"Designers Guild","gtin13":null,"name":"Haldon - Moss","AKA":null,"size":null,"imageId":146811,"imageAltText":"Haldon - Moss Cutting","imageTitleText":"Haldon - Moss Cutting","rRPMessage":null,"rLRRP":null,"rLTradePrice":null,"displayPrice":null,"displaySalePrice":null,"priceMessage":null,"statusMessage":null,"urlSemantics":"fabric/designers-guild/haldon-moss-fabric","productPageId":38753,"url":"/fr-ch/fabric/designers-guild/haldon-moss-fabric/p38753","itemAvailability":"InStock","primaryProduct":true,"orderFormGroupId":null,"orderFormName":"Haldon - Moss","attributes":null,"orderFormGroup":null,"orderFormProperties":[{"key":"Colour","value":"Moss"},{"key":"Code","value":"FDG3038/02"}],"controls":{"allowOrder":false,"allowReserve":false,"allowReserveWithBatchSample":false,"allowSample":true,"allowLargeSample":false,"allowBackInStockReminder":false,"disableOrder":false,"disableSample":false},"stockMessage":{"productTypeID":15,"quantityMinimum":1.0,"quantityMaximum":0.0,"productTypeQuantityMaximum":null,"quantityIncrement":0.1,"reserveQuantityMaximum":50.0,"unit":"m","allowStockCheck":false,"pieceBreakdownMinimum":1.0,"pieceBreakdownMaximum":50.0,"allowBackInStockReminder":false,"freeStock":206.4,"nextPOFreeStock":0.0,"nextPODueDate":null,"totalPOFreeStock":0.0,"basketQuantityThresholds":[{"minimum":0,"maximum":99999.99}]},"orderButtonText":"Ajouter au panier","reserveButtonText":"Réserve","reserveWithBatchSampleButtonText":"Réservez avec échantillon de lot","sample":{"productId":209754,"stockMessage":{"productTypeID":55,"quantityMinimum":1.0,"quantityMaximum":2.0,"productTypeQuantityMaximum":20.0,"quantityIncrement":1.0,"reserveQuantityMaximum":20.0,"unit":"","allowStockCheck":false,"pieceBreakdownMinimum":null,"pieceBreakdownMaximum":null,"allowBackInStockReminder":false,"freeStock":20.0,"nextPOFreeStock":99.0,"nextPODueDate":"2023-12-15","totalPOFreeStock":99.0,"basketQuantityThresholds":[{"minimum":0,"maximum":99999.99,"stockMessages":[{"stockMessage":"En stock","class":"","stockBreakdownTab":0}]}]},"orderButtonText":"Échantillon","displayPrice":1.35,"displaySalePrice":null,"priceMessage":"CHF 1.35"},"largeSample":{"productId":209755,"stockMessage":{"productTypeID":null,"quantityMinimum":1.0,"quantityMaximum":99.0,"productTypeQuantityMaximum":null,"quantityIncrement":1.0,"reserveQuantityMaximum":null,"unit":"","allowStockCheck":false,"pieceBreakdownMinimum":null,"pieceBreakdownMaximum":null,"allowBackInStockReminder":false,"freeStock":null,"nextPOFreeStock":null,"nextPODueDate":null,"totalPOFreeStock":null,"basketQuantityThresholds":[{"minimum":0,"maximum":99999.99,"stockMessages":[{"stockMessage":" plus dû en (1-2 semaines)","class":"","stockBreakdownTab":1}]}]},"orderButtonText":"Ajouter au panier","displayPrice":null,"displaySalePrice":null,"priceMessage":null}}},"Product":{"productId":209374,"sortOrder":0,"productTypeId":15,"templateId":2,"code":"FDG3038/02","brand":"Designers Guild","gtin13":null,"name":"Haldon - Moss","AKA":null,"size":null,"imageId":146811,"imageAltText":"Haldon - Moss Cutting","imageTitleText":"Haldon - Moss Cutting","rRPMessage":null,"rLRRP":null,"rLTradePrice":null,"displayPrice":null,"displaySalePrice":null,"priceMessage":null,"statusMessage":null,"urlSemantics":"fabric/designers-guild/haldon-moss-fabric","productPageId":38753,"url":"/fr-ch/fabric/designers-guild/haldon-moss-fabric/p38753","itemAvailability":"InStock","primaryProduct":true,"orderFormGroupId":null,"orderFormName":"Haldon - Moss","attributes":null,"orderFormGroup":null,"orderFormProperties":[{"key":"Colour","value":"Moss"},{"key":"Code","value":"FDG3038/02"}],"controls":{"allowOrder":false,"allowReserve":false,"allowReserveWithBatchSample":false,"allowSample":true,"allowLargeSample":false,"allowBackInStockReminder":false,"disableOrder":false,"disableSample":false},"stockMessage":{"productTypeID":15,"quantityMinimum":1.0,"quantityMaximum":0.0,"productTypeQuantityMaximum":null,"quantityIncrement":0.1,"reserveQuantityMaximum":50.0,"unit":"m","allowStockCheck":false,"pieceBreakdownMinimum":1.0,"pieceBreakdownMaximum":50.0,"allowBackInStockReminder":false,"freeStock":206.4,"nextPOFreeStock":0.0,"nextPODueDate":null,"totalPOFreeStock":0.0,"basketQuantityThresholds":[{"minimum":0,"maximum":99999.99}]},"orderButtonText":"Ajouter au panier","reserveButtonText":"Réserve","reserveWithBatchSampleButtonText":"Réservez avec échantillon de lot","sample":{"productId":209754,"stockMessage":{"productTypeID":55,"quantityMinimum":1.0,"quantityMaximum":2.0,"productTypeQuantityMaximum":20.0,"quantityIncrement":1.0,"reserveQuantityMaximum":20.0,"unit":"","allowStockCheck":false,"pieceBreakdownMinimum":null,"pieceBreakdownMaximum":null,"allowBackInStockReminder":false,"freeStock":20.0,"nextPOFreeStock":99.0,"nextPODueDate":"2023-12-15","totalPOFreeStock":99.0,"basketQuantityThresholds":[{"minimum":0,"maximum":99999.99,"stockMessages":[{"stockMessage":"En stock","class":"","stockBreakdownTab":0}]}]},"orderButtonText":"Échantillon","displayPrice":1.35,"displaySalePrice":null,"priceMessage":"CHF 1.35"},"largeSample":{"productId":209755,"stockMessage":{"productTypeID":null,"quantityMinimum":1.0,"quantityMaximum":99.0,"productTypeQuantityMaximum":null,"quantityIncrement":1.0,"reserveQuantityMaximum":null,"unit":"","allowStockCheck":false,"pieceBreakdownMinimum":null,"pieceBreakdownMaximum":null,"allowBackInStockReminder":false,"freeStock":null,"nextPOFreeStock":null,"nextPODueDate":null,"totalPOFreeStock":null,"basketQuantityThresholds":[{"minimum":0,"maximum":99999.99,"stockMessages":[{"stockMessage":" plus dû en (1-2 semaines)","class":"","stockBreakdownTab":1}]}]},"orderButtonText":"Ajouter au panier","displayPrice":null,"displaySalePrice":null,"priceMessage":null}},"Carousel":{"CarouselID":"#product-209374-carsouel","WrapperCSSClass":null,"AspectRatio":1.0,"Heading":"Haldon - Moss","Images":[{"ImageID":146811,"SortOrder":0,"AltText":"Haldon - Moss Cutting","Overlay":null,"MaxWidth":null,"ImageSize":1,"ForceLazyLoading":false}],"DisplayThumbnails":false,"DisplayDashes":true,"Interval":null,"PermitLargeImageModal":true},"ProductID":209374,"ProductTypeID":15,"ProductPageID":38753,"ProductCode":"FDG3038/02","Brand":"Designers Guild","OrderFormID":"#product-209374","OrderFormCarouselID":"#product-209374-slide","PrimaryProduct":true,"OrderFormGroupID":null,"OrderFormGroup":null,"Size":null,"OrderFormName":"Haldon - Moss","BasketName":"Haldon - Moss","SortOrder":0,"Attributes":null,"Image":{"imageId":146811,"templateImageId":2,"altText":"Haldon - Moss Cutting","titleText":"Haldon - Moss Cutting","sortOrder":0,"maxWidth":488},"OrderFormProperties":[{"Key":"Colour","Value":"Moss"},{"Key":"Code","Value":"FDG3038/02"}],"AllowSample":true,"AllowLargeSample":false,"AllowOrder":false,"AllowReserve":false,"AllowReserveWithBatchCutting":false,"ClientProductViewModels":"productViewModel(209754, 1)","URLKeywords":"fabric/designers-guild/haldon-moss-fabric","ImageLinkToProductPage":true,"IsLifestyle":false,"IsHotspot":false}},{"X":43.1599998474121,"x":"calc(43.1600% - 12.5px)","Y":54.7999992370606,"y":"calc(54.8000% - 12.5px)","OverlayPosition":"top-left","Product":{"Solitary":false,"ProductBase":{"x":43.159999847412109,"y":54.799999237060547,"product":{"productId":209725,"sortOrder":0,"productTypeId":15,"templateId":2,"code":"FDG3036/05","brand":"Designers Guild","gtin13":null,"name":"Abernethy - Natural","AKA":null,"size":null,"imageId":146814,"imageAltText":"Abernethy - Natural Cutting","imageTitleText":"Abernethy - Natural Cutting","rRPMessage":null,"rLRRP":null,"rLTradePrice":null,"displayPrice":null,"displaySalePrice":null,"priceMessage":null,"statusMessage":null,"urlSemantics":"fabric/designers-guild/abernethy-natural-fabric","productPageId":38744,"url":"/fr-ch/fabric/designers-guild/abernethy-natural-fabric/p38744","itemAvailability":"InStock","primaryProduct":true,"orderFormGroupId":null,"orderFormName":"Abernethy - Natural","attributes":null,"orderFormGroup":null,"orderFormProperties":[{"key":"Colour","value":"Natural"},{"key":"Code","value":"FDG3036/05"}],"controls":{"allowOrder":false,"allowReserve":false,"allowReserveWithBatchSample":false,"allowSample":true,"allowLargeSample":false,"allowBackInStockReminder":false,"disableOrder":false,"disableSample":false},"stockMessage":{"productTypeID":15,"quantityMinimum":1.0,"quantityMaximum":0.0,"productTypeQuantityMaximum":null,"quantityIncrement":0.1,"reserveQuantityMaximum":50.0,"unit":"m","allowStockCheck":false,"pieceBreakdownMinimum":1.0,"pieceBreakdownMaximum":50.0,"allowBackInStockReminder":false,"freeStock":120.0,"nextPOFreeStock":0.0,"nextPODueDate":null,"totalPOFreeStock":0.0,"basketQuantityThresholds":[{"minimum":0,"maximum":99999.99}]},"orderButtonText":"Ajouter au panier","reserveButtonText":"Réserve","reserveWithBatchSampleButtonText":"Réservez avec échantillon de lot","sample":{"productId":209726,"stockMessage":{"productTypeID":55,"quantityMinimum":1.0,"quantityMaximum":2.0,"productTypeQuantityMaximum":20.0,"quantityIncrement":1.0,"reserveQuantityMaximum":10.0,"unit":"","allowStockCheck":false,"pieceBreakdownMinimum":null,"pieceBreakdownMaximum":null,"allowBackInStockReminder":false,"freeStock":10.0,"nextPOFreeStock":99.0,"nextPODueDate":"2023-12-15","totalPOFreeStock":99.0,"basketQuantityThresholds":[{"minimum":0,"maximum":99999.99,"stockMessages":[{"stockMessage":"10 en stock","class":"","stockBreakdownTab":0}]}]},"orderButtonText":"Échantillon","displayPrice":1.35,"displaySalePrice":null,"priceMessage":"CHF 1.35"},"largeSample":{"productId":209727,"stockMessage":{"productTypeID":null,"quantityMinimum":1.0,"quantityMaximum":99.0,"productTypeQuantityMaximum":null,"quantityIncrement":1.0,"reserveQuantityMaximum":null,"unit":"","allowStockCheck":false,"pieceBreakdownMinimum":null,"pieceBreakdownMaximum":null,"allowBackInStockReminder":false,"freeStock":null,"nextPOFreeStock":null,"nextPODueDate":null,"totalPOFreeStock":null,"basketQuantityThresholds":[{"minimum":0,"maximum":99999.99,"stockMessages":[{"stockMessage":" plus dû en (1-2 semaines)","class":"","stockBreakdownTab":1}]}]},"orderButtonText":"Ajouter au panier","displayPrice":null,"displaySalePrice":null,"priceMessage":null}}},"Product":{"productId":209725,"sortOrder":0,"productTypeId":15,"templateId":2,"code":"FDG3036/05","brand":"Designers Guild","gtin13":null,"name":"Abernethy - Natural","AKA":null,"size":null,"imageId":146814,"imageAltText":"Abernethy - Natural Cutting","imageTitleText":"Abernethy - Natural Cutting","rRPMessage":null,"rLRRP":null,"rLTradePrice":null,"displayPrice":null,"displaySalePrice":null,"priceMessage":null,"statusMessage":null,"urlSemantics":"fabric/designers-guild/abernethy-natural-fabric","productPageId":38744,"url":"/fr-ch/fabric/designers-guild/abernethy-natural-fabric/p38744","itemAvailability":"InStock","primaryProduct":true,"orderFormGroupId":null,"orderFormName":"Abernethy - Natural","attributes":null,"orderFormGroup":null,"orderFormProperties":[{"key":"Colour","value":"Natural"},{"key":"Code","value":"FDG3036/05"}],"controls":{"allowOrder":false,"allowReserve":false,"allowReserveWithBatchSample":false,"allowSample":true,"allowLargeSample":false,"allowBackInStockReminder":false,"disableOrder":false,"disableSample":false},"stockMessage":{"productTypeID":15,"quantityMinimum":1.0,"quantityMaximum":0.0,"productTypeQuantityMaximum":null,"quantityIncrement":0.1,"reserveQuantityMaximum":50.0,"unit":"m","allowStockCheck":false,"pieceBreakdownMinimum":1.0,"pieceBreakdownMaximum":50.0,"allowBackInStockReminder":false,"freeStock":120.0,"nextPOFreeStock":0.0,"nextPODueDate":null,"totalPOFreeStock":0.0,"basketQuantityThresholds":[{"minimum":0,"maximum":99999.99}]},"orderButtonText":"Ajouter au panier","reserveButtonText":"Réserve","reserveWithBatchSampleButtonText":"Réservez avec échantillon de lot","sample":{"productId":209726,"stockMessage":{"productTypeID":55,"quantityMinimum":1.0,"quantityMaximum":2.0,"productTypeQuantityMaximum":20.0,"quantityIncrement":1.0,"reserveQuantityMaximum":10.0,"unit":"","allowStockCheck":false,"pieceBreakdownMinimum":null,"pieceBreakdownMaximum":null,"allowBackInStockReminder":false,"freeStock":10.0,"nextPOFreeStock":99.0,"nextPODueDate":"2023-12-15","totalPOFreeStock":99.0,"basketQuantityThresholds":[{"minimum":0,"maximum":99999.99,"stockMessages":[{"stockMessage":"10 en stock","class":"","stockBreakdownTab":0}]}]},"orderButtonText":"Échantillon","displayPrice":1.35,"displaySalePrice":null,"priceMessage":"CHF 1.35"},"largeSample":{"productId":209727,"stockMessage":{"productTypeID":null,"quantityMinimum":1.0,"quantityMaximum":99.0,"productTypeQuantityMaximum":null,"quantityIncrement":1.0,"reserveQuantityMaximum":null,"unit":"","allowStockCheck":false,"pieceBreakdownMinimum":null,"pieceBreakdownMaximum":null,"allowBackInStockReminder":false,"freeStock":null,"nextPOFreeStock":null,"nextPODueDate":null,"totalPOFreeStock":null,"basketQuantityThresholds":[{"minimum":0,"maximum":99999.99,"stockMessages":[{"stockMessage":" plus dû en (1-2 semaines)","class":"","stockBreakdownTab":1}]}]},"orderButtonText":"Ajouter au panier","displayPrice":null,"displaySalePrice":null,"priceMessage":null}},"Carousel":{"CarouselID":"#product-209725-carsouel","WrapperCSSClass":null,"AspectRatio":1.0,"Heading":"Abernethy - Natural","Images":[{"ImageID":146814,"SortOrder":0,"AltText":"Abernethy - Natural Cutting","Overlay":null,"MaxWidth":null,"ImageSize":1,"ForceLazyLoading":false}],"DisplayThumbnails":false,"DisplayDashes":true,"Interval":null,"PermitLargeImageModal":true},"ProductID":209725,"ProductTypeID":15,"ProductPageID":38744,"ProductCode":"FDG3036/05","Brand":"Designers Guild","OrderFormID":"#product-209725","OrderFormCarouselID":"#product-209725-slide","PrimaryProduct":true,"OrderFormGroupID":null,"OrderFormGroup":null,"Size":null,"OrderFormName":"Abernethy - Natural","BasketName":"Abernethy - Natural","SortOrder":0,"Attributes":null,"Image":{"imageId":146814,"templateImageId":2,"altText":"Abernethy - Natural Cutting","titleText":"Abernethy - Natural Cutting","sortOrder":0,"maxWidth":488},"OrderFormProperties":[{"Key":"Colour","Value":"Natural"},{"Key":"Code","Value":"FDG3036/05"}],"AllowSample":true,"AllowLargeSample":false,"AllowOrder":false,"AllowReserve":false,"AllowReserveWithBatchCutting":false,"ClientProductViewModels":"productViewModel(209726, 1)","URLKeywords":"fabric/designers-guild/abernethy-natural-fabric","ImageLinkToProductPage":true,"IsLifestyle":false,"IsHotspot":false}},{"X":58.4000015258789,"x":"calc(58.4000% - 12.5px)","Y":49.5200004577637,"y":"calc(49.5200% - 12.5px)","OverlayPosition":"top-right","Product":{"Solitary":false,"ProductBase":{"x":58.400001525878913,"y":49.520000457763672,"product":{"productId":209717,"sortOrder":0,"productTypeId":15,"templateId":2,"code":"FDG3036/02","brand":"Designers Guild","gtin13":null,"name":"Abernethy - Emerald","AKA":null,"size":null,"imageId":146819,"imageAltText":"Abernethy - Emerald Cutting","imageTitleText":"Abernethy - Emerald Cutting","rRPMessage":null,"rLRRP":null,"rLTradePrice":null,"displayPrice":null,"displaySalePrice":null,"priceMessage":null,"statusMessage":null,"urlSemantics":"fabric/designers-guild/abernethy-emerald-fabric","productPageId":38741,"url":"/fr-ch/fabric/designers-guild/abernethy-emerald-fabric/p38741","itemAvailability":"InStock","primaryProduct":true,"orderFormGroupId":null,"orderFormName":"Abernethy - Emerald","attributes":null,"orderFormGroup":null,"orderFormProperties":[{"key":"Colour","value":"Emerald"},{"key":"Code","value":"FDG3036/02"}],"controls":{"allowOrder":false,"allowReserve":false,"allowReserveWithBatchSample":false,"allowSample":true,"allowLargeSample":false,"allowBackInStockReminder":false,"disableOrder":false,"disableSample":false},"stockMessage":{"productTypeID":15,"quantityMinimum":1.0,"quantityMaximum":0.0,"productTypeQuantityMaximum":null,"quantityIncrement":0.1,"reserveQuantityMaximum":48.9,"unit":"m","allowStockCheck":false,"pieceBreakdownMinimum":1.0,"pieceBreakdownMaximum":50.0,"allowBackInStockReminder":false,"freeStock":48.9,"nextPOFreeStock":0.0,"nextPODueDate":null,"totalPOFreeStock":0.0,"basketQuantityThresholds":[{"minimum":0,"maximum":99999.99}]},"orderButtonText":"Ajouter au panier","reserveButtonText":"Réserve","reserveWithBatchSampleButtonText":"Réservez avec échantillon de lot","sample":{"productId":209718,"stockMessage":{"productTypeID":55,"quantityMinimum":1.0,"quantityMaximum":2.0,"productTypeQuantityMaximum":20.0,"quantityIncrement":1.0,"reserveQuantityMaximum":24.0,"unit":"","allowStockCheck":false,"pieceBreakdownMinimum":null,"pieceBreakdownMaximum":null,"allowBackInStockReminder":false,"freeStock":24.0,"nextPOFreeStock":99.0,"nextPODueDate":"2023-12-15","totalPOFreeStock":99.0,"basketQuantityThresholds":[{"minimum":0,"maximum":99999.99,"stockMessages":[{"stockMessage":"En stock","class":"","stockBreakdownTab":0}]}]},"orderButtonText":"Échantillon","displayPrice":1.35,"displaySalePrice":null,"priceMessage":"CHF 1.35"},"largeSample":{"productId":209719,"stockMessage":{"productTypeID":null,"quantityMinimum":1.0,"quantityMaximum":99.0,"productTypeQuantityMaximum":null,"quantityIncrement":1.0,"reserveQuantityMaximum":null,"unit":"","allowStockCheck":false,"pieceBreakdownMinimum":null,"pieceBreakdownMaximum":null,"allowBackInStockReminder":false,"freeStock":null,"nextPOFreeStock":null,"nextPODueDate":null,"totalPOFreeStock":null,"basketQuantityThresholds":[{"minimum":0,"maximum":99999.99,"stockMessages":[{"stockMessage":" plus dû en (1-2 semaines)","class":"","stockBreakdownTab":1}]}]},"orderButtonText":"Ajouter au panier","displayPrice":null,"displaySalePrice":null,"priceMessage":null}}},"Product":{"productId":209717,"sortOrder":0,"productTypeId":15,"templateId":2,"code":"FDG3036/02","brand":"Designers Guild","gtin13":null,"name":"Abernethy - Emerald","AKA":null,"size":null,"imageId":146819,"imageAltText":"Abernethy - Emerald Cutting","imageTitleText":"Abernethy - Emerald Cutting","rRPMessage":null,"rLRRP":null,"rLTradePrice":null,"displayPrice":null,"displaySalePrice":null,"priceMessage":null,"statusMessage":null,"urlSemantics":"fabric/designers-guild/abernethy-emerald-fabric","productPageId":38741,"url":"/fr-ch/fabric/designers-guild/abernethy-emerald-fabric/p38741","itemAvailability":"InStock","primaryProduct":true,"orderFormGroupId":null,"orderFormName":"Abernethy - Emerald","attributes":null,"orderFormGroup":null,"orderFormProperties":[{"key":"Colour","value":"Emerald"},{"key":"Code","value":"FDG3036/02"}],"controls":{"allowOrder":false,"allowReserve":false,"allowReserveWithBatchSample":false,"allowSample":true,"allowLargeSample":false,"allowBackInStockReminder":false,"disableOrder":false,"disableSample":false},"stockMessage":{"productTypeID":15,"quantityMinimum":1.0,"quantityMaximum":0.0,"productTypeQuantityMaximum":null,"quantityIncrement":0.1,"reserveQuantityMaximum":48.9,"unit":"m","allowStockCheck":false,"pieceBreakdownMinimum":1.0,"pieceBreakdownMaximum":50.0,"allowBackInStockReminder":false,"freeStock":48.9,"nextPOFreeStock":0.0,"nextPODueDate":null,"totalPOFreeStock":0.0,"basketQuantityThresholds":[{"minimum":0,"maximum":99999.99}]},"orderButtonText":"Ajouter au panier","reserveButtonText":"Réserve","reserveWithBatchSampleButtonText":"Réservez avec échantillon de lot","sample":{"productId":209718,"stockMessage":{"productTypeID":55,"quantityMinimum":1.0,"quantityMaximum":2.0,"productTypeQuantityMaximum":20.0,"quantityIncrement":1.0,"reserveQuantityMaximum":24.0,"unit":"","allowStockCheck":false,"pieceBreakdownMinimum":null,"pieceBreakdownMaximum":null,"allowBackInStockReminder":false,"freeStock":24.0,"nextPOFreeStock":99.0,"nextPODueDate":"2023-12-15","totalPOFreeStock":99.0,"basketQuantityThresholds":[{"minimum":0,"maximum":99999.99,"stockMessages":[{"stockMessage":"En stock","class":"","stockBreakdownTab":0}]}]},"orderButtonText":"Échantillon","displayPrice":1.35,"displaySalePrice":null,"priceMessage":"CHF 1.35"},"largeSample":{"productId":209719,"stockMessage":{"productTypeID":null,"quantityMinimum":1.0,"quantityMaximum":99.0,"productTypeQuantityMaximum":null,"quantityIncrement":1.0,"reserveQuantityMaximum":null,"unit":"","allowStockCheck":false,"pieceBreakdownMinimum":null,"pieceBreakdownMaximum":null,"allowBackInStockReminder":false,"freeStock":null,"nextPOFreeStock":null,"nextPODueDate":null,"totalPOFreeStock":null,"basketQuantityThresholds":[{"minimum":0,"maximum":99999.99,"stockMessages":[{"stockMessage":" plus dû en (1-2 semaines)","class":"","stockBreakdownTab":1}]}]},"orderButtonText":"Ajouter au panier","displayPrice":null,"displaySalePrice":null,"priceMessage":null}},"Carousel":{"CarouselID":"#product-209717-carsouel","WrapperCSSClass":null,"AspectRatio":1.0,"Heading":"Abernethy - Emerald","Images":[{"ImageID":146819,"SortOrder":0,"AltText":"Abernethy - Emerald Cutting","Overlay":null,"MaxWidth":null,"ImageSize":1,"ForceLazyLoading":false}],"DisplayThumbnails":false,"DisplayDashes":true,"Interval":null,"PermitLargeImageModal":true},"ProductID":209717,"ProductTypeID":15,"ProductPageID":38741,"ProductCode":"FDG3036/02","Brand":"Designers Guild","OrderFormID":"#product-209717","OrderFormCarouselID":"#product-209717-slide","PrimaryProduct":true,"OrderFormGroupID":null,"OrderFormGroup":null,"Size":null,"OrderFormName":"Abernethy - Emerald","BasketName":"Abernethy - Emerald","SortOrder":0,"Attributes":null,"Image":{"imageId":146819,"templateImageId":2,"altText":"Abernethy - Emerald Cutting","titleText":"Abernethy - Emerald Cutting","sortOrder":0,"maxWidth":488},"OrderFormProperties":[{"Key":"Colour","Value":"Emerald"},{"Key":"Code","Value":"FDG3036/02"}],"AllowSample":true,"AllowLargeSample":false,"AllowOrder":false,"AllowReserve":false,"AllowReserveWithBatchCutting":false,"ClientProductViewModels":"productViewModel(209718, 1)","URLKeywords":"fabric/designers-guild/abernethy-emerald-fabric","ImageLinkToProductPage":true,"IsLifestyle":false,"IsHotspot":false}}]},{"ImageID":148613,"Hotspots":[{"X":1.90547775947282,"x":"calc(1.9055% - 12.5px)","Y":67.6106333113129,"y":"calc(67.6106% - 12.5px)","OverlayPosition":"top-left","Product":{"Solitary":false,"ProductBase":{"x":1.9054777594728169,"y":67.61063331131291,"product":{"productId":209437,"sortOrder":0,"productTypeId":15,"templateId":2,"code":"FDG3009/15","brand":"Designers Guild Essentials","gtin13":null,"name":"Loden - Leaf","AKA":null,"size":null,"imageId":148189,"imageAltText":"Loden - Leaf Cutting","imageTitleText":"Loden - Leaf Cutting","rRPMessage":null,"rLRRP":null,"rLTradePrice":null,"displayPrice":null,"displaySalePrice":null,"priceMessage":null,"statusMessage":null,"urlSemantics":"fabric/designers-guild-essentials/loden-leaf-fabric","productPageId":38670,"url":"/fr-ch/fabric/designers-guild-essentials/loden-leaf-fabric/p38670","itemAvailability":"LimitedAvailability","primaryProduct":true,"orderFormGroupId":null,"orderFormName":"Loden - Leaf","attributes":null,"orderFormGroup":null,"orderFormProperties":[{"key":"Colour","value":"Leaf"},{"key":"Code","value":"FDG3009/15"}],"controls":{"allowOrder":false,"allowReserve":false,"allowReserveWithBatchSample":false,"allowSample":true,"allowLargeSample":false,"allowBackInStockReminder":false,"disableOrder":false,"disableSample":false},"stockMessage":{"productTypeID":15,"quantityMinimum":1.0,"quantityMaximum":0.0,"productTypeQuantityMaximum":null,"quantityIncrement":0.1,"reserveQuantityMaximum":3.7,"unit":"m","allowStockCheck":false,"pieceBreakdownMinimum":1.0,"pieceBreakdownMaximum":50.0,"allowBackInStockReminder":false,"freeStock":3.7,"nextPOFreeStock":0.0,"nextPODueDate":null,"totalPOFreeStock":0.0,"basketQuantityThresholds":[{"minimum":0,"maximum":99999.99}]},"orderButtonText":"Ajouter au panier","reserveButtonText":"Réserve","reserveWithBatchSampleButtonText":"Réservez avec échantillon de lot","sample":{"productId":211253,"stockMessage":{"productTypeID":55,"quantityMinimum":1.0,"quantityMaximum":2.0,"productTypeQuantityMaximum":20.0,"quantityIncrement":1.0,"reserveQuantityMaximum":33.0,"unit":"","allowStockCheck":false,"pieceBreakdownMinimum":null,"pieceBreakdownMaximum":null,"allowBackInStockReminder":false,"freeStock":33.0,"nextPOFreeStock":37.0,"nextPODueDate":"2023-12-15","totalPOFreeStock":37.0,"basketQuantityThresholds":[{"minimum":0,"maximum":99999.99,"stockMessages":[{"stockMessage":"En stock","class":"","stockBreakdownTab":0}]}]},"orderButtonText":"Échantillon","displayPrice":1.35,"displaySalePrice":null,"priceMessage":"CHF 1.35"},"largeSample":{"productId":211254,"stockMessage":{"productTypeID":null,"quantityMinimum":1.0,"quantityMaximum":99.0,"productTypeQuantityMaximum":null,"quantityIncrement":1.0,"reserveQuantityMaximum":null,"unit":"","allowStockCheck":false,"pieceBreakdownMinimum":null,"pieceBreakdownMaximum":null,"allowBackInStockReminder":false,"freeStock":null,"nextPOFreeStock":null,"nextPODueDate":null,"totalPOFreeStock":null,"basketQuantityThresholds":[{"minimum":0,"maximum":99999.99,"stockMessages":[{"stockMessage":" plus dû en (1-2 semaines)","class":"","stockBreakdownTab":1}]}]},"orderButtonText":"Ajouter au panier","displayPrice":null,"displaySalePrice":null,"priceMessage":null}}},"Product":{"productId":209437,"sortOrder":0,"productTypeId":15,"templateId":2,"code":"FDG3009/15","brand":"Designers Guild Essentials","gtin13":null,"name":"Loden - Leaf","AKA":null,"size":null,"imageId":148189,"imageAltText":"Loden - Leaf Cutting","imageTitleText":"Loden - Leaf Cutting","rRPMessage":null,"rLRRP":null,"rLTradePrice":null,"displayPrice":null,"displaySalePrice":null,"priceMessage":null,"statusMessage":null,"urlSemantics":"fabric/designers-guild-essentials/loden-leaf-fabric","productPageId":38670,"url":"/fr-ch/fabric/designers-guild-essentials/loden-leaf-fabric/p38670","itemAvailability":"LimitedAvailability","primaryProduct":true,"orderFormGroupId":null,"orderFormName":"Loden - Leaf","attributes":null,"orderFormGroup":null,"orderFormProperties":[{"key":"Colour","value":"Leaf"},{"key":"Code","value":"FDG3009/15"}],"controls":{"allowOrder":false,"allowReserve":false,"allowReserveWithBatchSample":false,"allowSample":true,"allowLargeSample":false,"allowBackInStockReminder":false,"disableOrder":false,"disableSample":false},"stockMessage":{"productTypeID":15,"quantityMinimum":1.0,"quantityMaximum":0.0,"productTypeQuantityMaximum":null,"quantityIncrement":0.1,"reserveQuantityMaximum":3.7,"unit":"m","allowStockCheck":false,"pieceBreakdownMinimum":1.0,"pieceBreakdownMaximum":50.0,"allowBackInStockReminder":false,"freeStock":3.7,"nextPOFreeStock":0.0,"nextPODueDate":null,"totalPOFreeStock":0.0,"basketQuantityThresholds":[{"minimum":0,"maximum":99999.99}]},"orderButtonText":"Ajouter au panier","reserveButtonText":"Réserve","reserveWithBatchSampleButtonText":"Réservez avec échantillon de lot","sample":{"productId":211253,"stockMessage":{"productTypeID":55,"quantityMinimum":1.0,"quantityMaximum":2.0,"productTypeQuantityMaximum":20.0,"quantityIncrement":1.0,"reserveQuantityMaximum":33.0,"unit":"","allowStockCheck":false,"pieceBreakdownMinimum":null,"pieceBreakdownMaximum":null,"allowBackInStockReminder":false,"freeStock":33.0,"nextPOFreeStock":37.0,"nextPODueDate":"2023-12-15","totalPOFreeStock":37.0,"basketQuantityThresholds":[{"minimum":0,"maximum":99999.99,"stockMessages":[{"stockMessage":"En stock","class":"","stockBreakdownTab":0}]}]},"orderButtonText":"Échantillon","displayPrice":1.35,"displaySalePrice":null,"priceMessage":"CHF 1.35"},"largeSample":{"productId":211254,"stockMessage":{"productTypeID":null,"quantityMinimum":1.0,"quantityMaximum":99.0,"productTypeQuantityMaximum":null,"quantityIncrement":1.0,"reserveQuantityMaximum":null,"unit":"","allowStockCheck":false,"pieceBreakdownMinimum":null,"pieceBreakdownMaximum":null,"allowBackInStockReminder":false,"freeStock":null,"nextPOFreeStock":null,"nextPODueDate":null,"totalPOFreeStock":null,"basketQuantityThresholds":[{"minimum":0,"maximum":99999.99,"stockMessages":[{"stockMessage":" plus dû en (1-2 semaines)","class":"","stockBreakdownTab":1}]}]},"orderButtonText":"Ajouter au panier","displayPrice":null,"displaySalePrice":null,"priceMessage":null}},"Carousel":{"CarouselID":"#product-209437-carsouel","WrapperCSSClass":null,"AspectRatio":1.0,"Heading":"Loden - Leaf","Images":[{"ImageID":148189,"SortOrder":0,"AltText":"Loden - Leaf Cutting","Overlay":null,"MaxWidth":null,"ImageSize":1,"ForceLazyLoading":false}],"DisplayThumbnails":false,"DisplayDashes":true,"Interval":null,"PermitLargeImageModal":true},"ProductID":209437,"ProductTypeID":15,"ProductPageID":38670,"ProductCode":"FDG3009/15","Brand":"Designers Guild Essentials","OrderFormID":"#product-209437","OrderFormCarouselID":"#product-209437-slide","PrimaryProduct":true,"OrderFormGroupID":null,"OrderFormGroup":null,"Size":null,"OrderFormName":"Loden - Leaf","BasketName":"Loden - Leaf","SortOrder":0,"Attributes":null,"Image":{"imageId":148189,"templateImageId":2,"altText":"Loden - Leaf Cutting","titleText":"Loden - Leaf Cutting","sortOrder":0,"maxWidth":488},"OrderFormProperties":[{"Key":"Colour","Value":"Leaf"},{"Key":"Code","Value":"FDG3009/15"}],"AllowSample":true,"AllowLargeSample":false,"AllowOrder":false,"AllowReserve":false,"AllowReserveWithBatchCutting":false,"ClientProductViewModels":"productViewModel(211253, 1)","URLKeywords":"fabric/designers-guild-essentials/loden-leaf-fabric","ImageLinkToProductPage":true,"IsLifestyle":false,"IsHotspot":false}},{"X":6.84359949856653,"x":"calc(6.8436% - 12.5px)","Y":24.0291044908741,"y":"calc(24.0291% - 12.5px)","OverlayPosition":"top-left","Product":{"Solitary":false,"ProductBase":{"x":6.8435994985665287,"y":24.029104490874062,"product":{"productId":209325,"sortOrder":0,"productTypeId":15,"templateId":2,"code":"FDG3009/13","brand":"Designers Guild Essentials","gtin13":null,"name":"Loden - Emerald","AKA":null,"size":null,"imageId":148188,"imageAltText":"Loden - Emerald Cutting","imageTitleText":"Loden - Emerald Cutting","rRPMessage":null,"rLRRP":null,"rLTradePrice":null,"displayPrice":null,"displaySalePrice":null,"priceMessage":null,"statusMessage":null,"urlSemantics":"fabric/designers-guild-essentials/loden-emerald-fabric","productPageId":38668,"url":"/fr-ch/fabric/designers-guild-essentials/loden-emerald-fabric/p38668","itemAvailability":"InStock","primaryProduct":true,"orderFormGroupId":null,"orderFormName":"Loden - Emerald","attributes":null,"orderFormGroup":null,"orderFormProperties":[{"key":"Colour","value":"Emerald"},{"key":"Code","value":"FDG3009/13"}],"controls":{"allowOrder":false,"allowReserve":false,"allowReserveWithBatchSample":false,"allowSample":true,"allowLargeSample":false,"allowBackInStockReminder":false,"disableOrder":false,"disableSample":false},"stockMessage":{"productTypeID":15,"quantityMinimum":1.0,"quantityMaximum":0.0,"productTypeQuantityMaximum":null,"quantityIncrement":0.1,"reserveQuantityMaximum":50.0,"unit":"m","allowStockCheck":false,"pieceBreakdownMinimum":1.0,"pieceBreakdownMaximum":50.0,"allowBackInStockReminder":false,"freeStock":55.7,"nextPOFreeStock":0.0,"nextPODueDate":null,"totalPOFreeStock":0.0,"basketQuantityThresholds":[{"minimum":0,"maximum":99999.99}]},"orderButtonText":"Ajouter au panier","reserveButtonText":"Réserve","reserveWithBatchSampleButtonText":"Réservez avec échantillon de lot","sample":{"productId":211251,"stockMessage":{"productTypeID":55,"quantityMinimum":1.0,"quantityMaximum":2.0,"productTypeQuantityMaximum":20.0,"quantityIncrement":1.0,"reserveQuantityMaximum":9.0,"unit":"","allowStockCheck":false,"pieceBreakdownMinimum":null,"pieceBreakdownMaximum":null,"allowBackInStockReminder":false,"freeStock":9.0,"nextPOFreeStock":99.0,"nextPODueDate":"2023-12-15","totalPOFreeStock":99.0,"basketQuantityThresholds":[{"minimum":0,"maximum":99999.99,"stockMessages":[{"stockMessage":"9 en stock","class":"","stockBreakdownTab":0}]}]},"orderButtonText":"Échantillon","displayPrice":1.35,"displaySalePrice":null,"priceMessage":"CHF 1.35"},"largeSample":{"productId":211252,"stockMessage":{"productTypeID":null,"quantityMinimum":1.0,"quantityMaximum":99.0,"productTypeQuantityMaximum":null,"quantityIncrement":1.0,"reserveQuantityMaximum":null,"unit":"","allowStockCheck":false,"pieceBreakdownMinimum":null,"pieceBreakdownMaximum":null,"allowBackInStockReminder":false,"freeStock":null,"nextPOFreeStock":null,"nextPODueDate":null,"totalPOFreeStock":null,"basketQuantityThresholds":[{"minimum":0,"maximum":99999.99,"stockMessages":[{"stockMessage":" plus dû en (1-2 semaines)","class":"","stockBreakdownTab":1}]}]},"orderButtonText":"Ajouter au panier","displayPrice":null,"displaySalePrice":null,"priceMessage":null}}},"Product":{"productId":209325,"sortOrder":0,"productTypeId":15,"templateId":2,"code":"FDG3009/13","brand":"Designers Guild Essentials","gtin13":null,"name":"Loden - Emerald","AKA":null,"size":null,"imageId":148188,"imageAltText":"Loden - Emerald Cutting","imageTitleText":"Loden - Emerald Cutting","rRPMessage":null,"rLRRP":null,"rLTradePrice":null,"displayPrice":null,"displaySalePrice":null,"priceMessage":null,"statusMessage":null,"urlSemantics":"fabric/designers-guild-essentials/loden-emerald-fabric","productPageId":38668,"url":"/fr-ch/fabric/designers-guild-essentials/loden-emerald-fabric/p38668","itemAvailability":"InStock","primaryProduct":true,"orderFormGroupId":null,"orderFormName":"Loden - Emerald","attributes":null,"orderFormGroup":null,"orderFormProperties":[{"key":"Colour","value":"Emerald"},{"key":"Code","value":"FDG3009/13"}],"controls":{"allowOrder":false,"allowReserve":false,"allowReserveWithBatchSample":false,"allowSample":true,"allowLargeSample":false,"allowBackInStockReminder":false,"disableOrder":false,"disableSample":false},"stockMessage":{"productTypeID":15,"quantityMinimum":1.0,"quantityMaximum":0.0,"productTypeQuantityMaximum":null,"quantityIncrement":0.1,"reserveQuantityMaximum":50.0,"unit":"m","allowStockCheck":false,"pieceBreakdownMinimum":1.0,"pieceBreakdownMaximum":50.0,"allowBackInStockReminder":false,"freeStock":55.7,"nextPOFreeStock":0.0,"nextPODueDate":null,"totalPOFreeStock":0.0,"basketQuantityThresholds":[{"minimum":0,"maximum":99999.99}]},"orderButtonText":"Ajouter au panier","reserveButtonText":"Réserve","reserveWithBatchSampleButtonText":"Réservez avec échantillon de lot","sample":{"productId":211251,"stockMessage":{"productTypeID":55,"quantityMinimum":1.0,"quantityMaximum":2.0,"productTypeQuantityMaximum":20.0,"quantityIncrement":1.0,"reserveQuantityMaximum":9.0,"unit":"","allowStockCheck":false,"pieceBreakdownMinimum":null,"pieceBreakdownMaximum":null,"allowBackInStockReminder":false,"freeStock":9.0,"nextPOFreeStock":99.0,"nextPODueDate":"2023-12-15","totalPOFreeStock":99.0,"basketQuantityThresholds":[{"minimum":0,"maximum":99999.99,"stockMessages":[{"stockMessage":"9 en stock","class":"","stockBreakdownTab":0}]}]},"orderButtonText":"Échantillon","displayPrice":1.35,"displaySalePrice":null,"priceMessage":"CHF 1.35"},"largeSample":{"productId":211252,"stockMessage":{"productTypeID":null,"quantityMinimum":1.0,"quantityMaximum":99.0,"productTypeQuantityMaximum":null,"quantityIncrement":1.0,"reserveQuantityMaximum":null,"unit":"","allowStockCheck":false,"pieceBreakdownMinimum":null,"pieceBreakdownMaximum":null,"allowBackInStockReminder":false,"freeStock":null,"nextPOFreeStock":null,"nextPODueDate":null,"totalPOFreeStock":null,"basketQuantityThresholds":[{"minimum":0,"maximum":99999.99,"stockMessages":[{"stockMessage":" plus dû en (1-2 semaines)","class":"","stockBreakdownTab":1}]}]},"orderButtonText":"Ajouter au panier","displayPrice":null,"displaySalePrice":null,"priceMessage":null}},"Carousel":{"CarouselID":"#product-209325-carsouel","WrapperCSSClass":null,"AspectRatio":1.0,"Heading":"Loden - Emerald","Images":[{"ImageID":148188,"SortOrder":0,"AltText":"Loden - Emerald Cutting","Overlay":null,"MaxWidth":null,"ImageSize":1,"ForceLazyLoading":false}],"DisplayThumbnails":false,"DisplayDashes":true,"Interval":null,"PermitLargeImageModal":true},"ProductID":209325,"ProductTypeID":15,"ProductPageID":38668,"ProductCode":"FDG3009/13","Brand":"Designers Guild Essentials","OrderFormID":"#product-209325","OrderFormCarouselID":"#product-209325-slide","PrimaryProduct":true,"OrderFormGroupID":null,"OrderFormGroup":null,"Size":null,"OrderFormName":"Loden - Emerald","BasketName":"Loden - Emerald","SortOrder":0,"Attributes":null,"Image":{"imageId":148188,"templateImageId":2,"altText":"Loden - Emerald Cutting","titleText":"Loden - Emerald Cutting","sortOrder":0,"maxWidth":488},"OrderFormProperties":[{"Key":"Colour","Value":"Emerald"},{"Key":"Code","Value":"FDG3009/13"}],"AllowSample":true,"AllowLargeSample":false,"AllowOrder":false,"AllowReserve":false,"AllowReserveWithBatchCutting":false,"ClientProductViewModels":"productViewModel(211251, 1)","URLKeywords":"fabric/designers-guild-essentials/loden-emerald-fabric","ImageLinkToProductPage":true,"IsLifestyle":false,"IsHotspot":false}},{"X":17.8016235753771,"x":"calc(17.8016% - 12.5px)","Y":45.661450754667,"y":"calc(45.6615% - 12.5px)","OverlayPosition":"top-left","Product":{"Solitary":false,"ProductBase":{"x":17.801623575377111,"y":45.661450754667023,"product":{"productId":211248,"sortOrder":0,"productTypeId":15,"templateId":2,"code":"FDG3009/11","brand":"Designers Guild Essentials","gtin13":null,"name":"Loden - Eau de Nil","AKA":null,"size":null,"imageId":148185,"imageAltText":"Loden - Eau De Nil Cutting","imageTitleText":"Loden - Eau De Nil Cutting","rRPMessage":null,"rLRRP":null,"rLTradePrice":null,"displayPrice":null,"displaySalePrice":null,"priceMessage":null,"statusMessage":null,"urlSemantics":"fabric/designers-guild-essentials/loden-eau-de-nil-fabric","productPageId":38666,"url":"/fr-ch/fabric/designers-guild-essentials/loden-eau-de-nil-fabric/p38666","itemAvailability":"InStock","primaryProduct":true,"orderFormGroupId":null,"orderFormName":"Loden - Eau de Nil","attributes":null,"orderFormGroup":null,"orderFormProperties":[{"key":"Colour","value":"Eau de Nil"},{"key":"Code","value":"FDG3009/11"}],"controls":{"allowOrder":false,"allowReserve":false,"allowReserveWithBatchSample":false,"allowSample":true,"allowLargeSample":false,"allowBackInStockReminder":false,"disableOrder":false,"disableSample":false},"stockMessage":{"productTypeID":15,"quantityMinimum":1.0,"quantityMaximum":0.0,"productTypeQuantityMaximum":null,"quantityIncrement":0.1,"reserveQuantityMaximum":21.5,"unit":"m","allowStockCheck":false,"pieceBreakdownMinimum":1.0,"pieceBreakdownMaximum":50.0,"allowBackInStockReminder":false,"freeStock":21.5,"nextPOFreeStock":0.0,"nextPODueDate":null,"totalPOFreeStock":0.0,"basketQuantityThresholds":[{"minimum":0,"maximum":99999.99}]},"orderButtonText":"Ajouter au panier","reserveButtonText":"Réserve","reserveWithBatchSampleButtonText":"Réservez avec échantillon de lot","sample":{"productId":211249,"stockMessage":{"productTypeID":55,"quantityMinimum":1.0,"quantityMaximum":2.0,"productTypeQuantityMaximum":20.0,"quantityIncrement":1.0,"reserveQuantityMaximum":19.0,"unit":"","allowStockCheck":false,"pieceBreakdownMinimum":null,"pieceBreakdownMaximum":null,"allowBackInStockReminder":false,"freeStock":19.0,"nextPOFreeStock":99.0,"nextPODueDate":"2023-12-15","totalPOFreeStock":99.0,"basketQuantityThresholds":[{"minimum":0,"maximum":99999.99,"stockMessages":[{"stockMessage":"En stock","class":"","stockBreakdownTab":0}]}]},"orderButtonText":"Échantillon","displayPrice":1.35,"displaySalePrice":null,"priceMessage":"CHF 1.35"},"largeSample":{"productId":211250,"stockMessage":{"productTypeID":null,"quantityMinimum":1.0,"quantityMaximum":99.0,"productTypeQuantityMaximum":null,"quantityIncrement":1.0,"reserveQuantityMaximum":null,"unit":"","allowStockCheck":false,"pieceBreakdownMinimum":null,"pieceBreakdownMaximum":null,"allowBackInStockReminder":false,"freeStock":null,"nextPOFreeStock":null,"nextPODueDate":null,"totalPOFreeStock":null,"basketQuantityThresholds":[{"minimum":0,"maximum":99999.99,"stockMessages":[{"stockMessage":" plus dû en (1-2 semaines)","class":"","stockBreakdownTab":1}]}]},"orderButtonText":"Ajouter au panier","displayPrice":null,"displaySalePrice":null,"priceMessage":null}}},"Product":{"productId":211248,"sortOrder":0,"productTypeId":15,"templateId":2,"code":"FDG3009/11","brand":"Designers Guild Essentials","gtin13":null,"name":"Loden - Eau de Nil","AKA":null,"size":null,"imageId":148185,"imageAltText":"Loden - Eau De Nil Cutting","imageTitleText":"Loden - Eau De Nil Cutting","rRPMessage":null,"rLRRP":null,"rLTradePrice":null,"displayPrice":null,"displaySalePrice":null,"priceMessage":null,"statusMessage":null,"urlSemantics":"fabric/designers-guild-essentials/loden-eau-de-nil-fabric","productPageId":38666,"url":"/fr-ch/fabric/designers-guild-essentials/loden-eau-de-nil-fabric/p38666","itemAvailability":"InStock","primaryProduct":true,"orderFormGroupId":null,"orderFormName":"Loden - Eau de Nil","attributes":null,"orderFormGroup":null,"orderFormProperties":[{"key":"Colour","value":"Eau de Nil"},{"key":"Code","value":"FDG3009/11"}],"controls":{"allowOrder":false,"allowReserve":false,"allowReserveWithBatchSample":false,"allowSample":true,"allowLargeSample":false,"allowBackInStockReminder":false,"disableOrder":false,"disableSample":false},"stockMessage":{"productTypeID":15,"quantityMinimum":1.0,"quantityMaximum":0.0,"productTypeQuantityMaximum":null,"quantityIncrement":0.1,"reserveQuantityMaximum":21.5,"unit":"m","allowStockCheck":false,"pieceBreakdownMinimum":1.0,"pieceBreakdownMaximum":50.0,"allowBackInStockReminder":false,"freeStock":21.5,"nextPOFreeStock":0.0,"nextPODueDate":null,"totalPOFreeStock":0.0,"basketQuantityThresholds":[{"minimum":0,"maximum":99999.99}]},"orderButtonText":"Ajouter au panier","reserveButtonText":"Réserve","reserveWithBatchSampleButtonText":"Réservez avec échantillon de lot","sample":{"productId":211249,"stockMessage":{"productTypeID":55,"quantityMinimum":1.0,"quantityMaximum":2.0,"productTypeQuantityMaximum":20.0,"quantityIncrement":1.0,"reserveQuantityMaximum":19.0,"unit":"","allowStockCheck":false,"pieceBreakdownMinimum":null,"pieceBreakdownMaximum":null,"allowBackInStockReminder":false,"freeStock":19.0,"nextPOFreeStock":99.0,"nextPODueDate":"2023-12-15","totalPOFreeStock":99.0,"basketQuantityThresholds":[{"minimum":0,"maximum":99999.99,"stockMessages":[{"stockMessage":"En stock","class":"","stockBreakdownTab":0}]}]},"orderButtonText":"Échantillon","displayPrice":1.35,"displaySalePrice":null,"priceMessage":"CHF 1.35"},"largeSample":{"productId":211250,"stockMessage":{"productTypeID":null,"quantityMinimum":1.0,"quantityMaximum":99.0,"productTypeQuantityMaximum":null,"quantityIncrement":1.0,"reserveQuantityMaximum":null,"unit":"","allowStockCheck":false,"pieceBreakdownMinimum":null,"pieceBreakdownMaximum":null,"allowBackInStockReminder":false,"freeStock":null,"nextPOFreeStock":null,"nextPODueDate":null,"totalPOFreeStock":null,"basketQuantityThresholds":[{"minimum":0,"maximum":99999.99,"stockMessages":[{"stockMessage":" plus dû en (1-2 semaines)","class":"","stockBreakdownTab":1}]}]},"orderButtonText":"Ajouter au panier","displayPrice":null,"displaySalePrice":null,"priceMessage":null}},"Carousel":{"CarouselID":"#product-211248-carsouel","WrapperCSSClass":null,"AspectRatio":1.0,"Heading":"Loden - Eau de Nil","Images":[{"ImageID":148185,"SortOrder":0,"AltText":"Loden - Eau De Nil Cutting","Overlay":null,"MaxWidth":null,"ImageSize":1,"ForceLazyLoading":false}],"DisplayThumbnails":false,"DisplayDashes":true,"Interval":null,"PermitLargeImageModal":true},"ProductID":211248,"ProductTypeID":15,"ProductPageID":38666,"ProductCode":"FDG3009/11","Brand":"Designers Guild Essentials","OrderFormID":"#product-211248","OrderFormCarouselID":"#product-211248-slide","PrimaryProduct":true,"OrderFormGroupID":null,"OrderFormGroup":null,"Size":null,"OrderFormName":"Loden - Eau de Nil","BasketName":"Loden - Eau de Nil","SortOrder":0,"Attributes":null,"Image":{"imageId":148185,"templateImageId":2,"altText":"Loden - Eau De Nil Cutting","titleText":"Loden - Eau De Nil Cutting","sortOrder":0,"maxWidth":488},"OrderFormProperties":[{"Key":"Colour","Value":"Eau de Nil"},{"Key":"Code","Value":"FDG3009/11"}],"AllowSample":true,"AllowLargeSample":false,"AllowOrder":false,"AllowReserve":false,"AllowReserveWithBatchCutting":false,"ClientProductViewModels":"productViewModel(211249, 1)","URLKeywords":"fabric/designers-guild-essentials/loden-eau-de-nil-fabric","ImageLinkToProductPage":true,"IsLifestyle":false,"IsHotspot":false}},{"X":33.54752074592,"x":"calc(33.5475% - 12.5px)","Y":55.5926638593812,"y":"calc(55.5927% - 12.5px)","OverlayPosition":"top-left","Product":{"Solitary":false,"ProductBase":{"x":33.54752074592,"y":55.59266385938119,"product":{"productId":211245,"sortOrder":0,"productTypeId":15,"templateId":2,"code":"FDG3009/10","brand":"Designers Guild Essentials","gtin13":null,"name":"Loden - Dew","AKA":null,"size":null,"imageId":148186,"imageAltText":"Loden - Dew Cutting","imageTitleText":"Loden - Dew Cutting","rRPMessage":null,"rLRRP":null,"rLTradePrice":null,"displayPrice":null,"displaySalePrice":null,"priceMessage":null,"statusMessage":null,"urlSemantics":"fabric/designers-guild-essentials/loden-dew-fabric","productPageId":38665,"url":"/fr-ch/fabric/designers-guild-essentials/loden-dew-fabric/p38665","itemAvailability":"InStock","primaryProduct":true,"orderFormGroupId":null,"orderFormName":"Loden - Dew","attributes":null,"orderFormGroup":null,"orderFormProperties":[{"key":"Colour","value":"Dew"},{"key":"Code","value":"FDG3009/10"}],"controls":{"allowOrder":false,"allowReserve":false,"allowReserveWithBatchSample":false,"allowSample":true,"allowLargeSample":false,"allowBackInStockReminder":false,"disableOrder":false,"disableSample":false},"stockMessage":{"productTypeID":15,"quantityMinimum":1.0,"quantityMaximum":0.0,"productTypeQuantityMaximum":null,"quantityIncrement":0.1,"reserveQuantityMaximum":49.0,"unit":"m","allowStockCheck":false,"pieceBreakdownMinimum":1.0,"pieceBreakdownMaximum":50.0,"allowBackInStockReminder":false,"freeStock":49.0,"nextPOFreeStock":0.0,"nextPODueDate":null,"totalPOFreeStock":0.0,"basketQuantityThresholds":[{"minimum":0,"maximum":99999.99}]},"orderButtonText":"Ajouter au panier","reserveButtonText":"Réserve","reserveWithBatchSampleButtonText":"Réservez avec échantillon de lot","sample":{"productId":211246,"stockMessage":{"productTypeID":55,"quantityMinimum":1.0,"quantityMaximum":2.0,"productTypeQuantityMaximum":20.0,"quantityIncrement":1.0,"reserveQuantityMaximum":9.0,"unit":"","allowStockCheck":false,"pieceBreakdownMinimum":null,"pieceBreakdownMaximum":null,"allowBackInStockReminder":false,"freeStock":9.0,"nextPOFreeStock":99.0,"nextPODueDate":"2023-12-15","totalPOFreeStock":99.0,"basketQuantityThresholds":[{"minimum":0,"maximum":99999.99,"stockMessages":[{"stockMessage":"9 en stock","class":"","stockBreakdownTab":0}]}]},"orderButtonText":"Échantillon","displayPrice":1.35,"displaySalePrice":null,"priceMessage":"CHF 1.35"},"largeSample":{"productId":211247,"stockMessage":{"productTypeID":null,"quantityMinimum":1.0,"quantityMaximum":99.0,"productTypeQuantityMaximum":null,"quantityIncrement":1.0,"reserveQuantityMaximum":null,"unit":"","allowStockCheck":false,"pieceBreakdownMinimum":null,"pieceBreakdownMaximum":null,"allowBackInStockReminder":false,"freeStock":null,"nextPOFreeStock":null,"nextPODueDate":null,"totalPOFreeStock":null,"basketQuantityThresholds":[{"minimum":0,"maximum":99999.99,"stockMessages":[{"stockMessage":" plus dû en (1-2 semaines)","class":"","stockBreakdownTab":1}]}]},"orderButtonText":"Ajouter au panier","displayPrice":null,"displaySalePrice":null,"priceMessage":null}}},"Product":{"productId":211245,"sortOrder":0,"productTypeId":15,"templateId":2,"code":"FDG3009/10","brand":"Designers Guild Essentials","gtin13":null,"name":"Loden - Dew","AKA":null,"size":null,"imageId":148186,"imageAltText":"Loden - Dew Cutting","imageTitleText":"Loden - Dew Cutting","rRPMessage":null,"rLRRP":null,"rLTradePrice":null,"displayPrice":null,"displaySalePrice":null,"priceMessage":null,"statusMessage":null,"urlSemantics":"fabric/designers-guild-essentials/loden-dew-fabric","productPageId":38665,"url":"/fr-ch/fabric/designers-guild-essentials/loden-dew-fabric/p38665","itemAvailability":"InStock","primaryProduct":true,"orderFormGroupId":null,"orderFormName":"Loden - Dew","attributes":null,"orderFormGroup":null,"orderFormProperties":[{"key":"Colour","value":"Dew"},{"key":"Code","value":"FDG3009/10"}],"controls":{"allowOrder":false,"allowReserve":false,"allowReserveWithBatchSample":false,"allowSample":true,"allowLargeSample":false,"allowBackInStockReminder":false,"disableOrder":false,"disableSample":false},"stockMessage":{"productTypeID":15,"quantityMinimum":1.0,"quantityMaximum":0.0,"productTypeQuantityMaximum":null,"quantityIncrement":0.1,"reserveQuantityMaximum":49.0,"unit":"m","allowStockCheck":false,"pieceBreakdownMinimum":1.0,"pieceBreakdownMaximum":50.0,"allowBackInStockReminder":false,"freeStock":49.0,"nextPOFreeStock":0.0,"nextPODueDate":null,"totalPOFreeStock":0.0,"basketQuantityThresholds":[{"minimum":0,"maximum":99999.99}]},"orderButtonText":"Ajouter au panier","reserveButtonText":"Réserve","reserveWithBatchSampleButtonText":"Réservez avec échantillon de lot","sample":{"productId":211246,"stockMessage":{"productTypeID":55,"quantityMinimum":1.0,"quantityMaximum":2.0,"productTypeQuantityMaximum":20.0,"quantityIncrement":1.0,"reserveQuantityMaximum":9.0,"unit":"","allowStockCheck":false,"pieceBreakdownMinimum":null,"pieceBreakdownMaximum":null,"allowBackInStockReminder":false,"freeStock":9.0,"nextPOFreeStock":99.0,"nextPODueDate":"2023-12-15","totalPOFreeStock":99.0,"basketQuantityThresholds":[{"minimum":0,"maximum":99999.99,"stockMessages":[{"stockMessage":"9 en stock","class":"","stockBreakdownTab":0}]}]},"orderButtonText":"Échantillon","displayPrice":1.35,"displaySalePrice":null,"priceMessage":"CHF 1.35"},"largeSample":{"productId":211247,"stockMessage":{"productTypeID":null,"quantityMinimum":1.0,"quantityMaximum":99.0,"productTypeQuantityMaximum":null,"quantityIncrement":1.0,"reserveQuantityMaximum":null,"unit":"","allowStockCheck":false,"pieceBreakdownMinimum":null,"pieceBreakdownMaximum":null,"allowBackInStockReminder":false,"freeStock":null,"nextPOFreeStock":null,"nextPODueDate":null,"totalPOFreeStock":null,"basketQuantityThresholds":[{"minimum":0,"maximum":99999.99,"stockMessages":[{"stockMessage":" plus dû en (1-2 semaines)","class":"","stockBreakdownTab":1}]}]},"orderButtonText":"Ajouter au panier","displayPrice":null,"displaySalePrice":null,"priceMessage":null}},"Carousel":{"CarouselID":"#product-211245-carsouel","WrapperCSSClass":null,"AspectRatio":1.0,"Heading":"Loden - Dew","Images":[{"ImageID":148186,"SortOrder":0,"AltText":"Loden - Dew Cutting","Overlay":null,"MaxWidth":null,"ImageSize":1,"ForceLazyLoading":false}],"DisplayThumbnails":false,"DisplayDashes":true,"Interval":null,"PermitLargeImageModal":true},"ProductID":211245,"ProductTypeID":15,"ProductPageID":38665,"ProductCode":"FDG3009/10","Brand":"Designers Guild Essentials","OrderFormID":"#product-211245","OrderFormCarouselID":"#product-211245-slide","PrimaryProduct":true,"OrderFormGroupID":null,"OrderFormGroup":null,"Size":null,"OrderFormName":"Loden - Dew","BasketName":"Loden - Dew","SortOrder":0,"Attributes":null,"Image":{"imageId":148186,"templateImageId":2,"altText":"Loden - Dew Cutting","titleText":"Loden - Dew Cutting","sortOrder":0,"maxWidth":488},"OrderFormProperties":[{"Key":"Colour","Value":"Dew"},{"Key":"Code","Value":"FDG3009/10"}],"AllowSample":true,"AllowLargeSample":false,"AllowOrder":false,"AllowReserve":false,"AllowReserveWithBatchCutting":false,"ClientProductViewModels":"productViewModel(211246, 1)","URLKeywords":"fabric/designers-guild-essentials/loden-dew-fabric","ImageLinkToProductPage":true,"IsLifestyle":false,"IsHotspot":false}},{"X":44.4053792183639,"x":"calc(44.4054% - 12.5px)","Y":55.7565427603667,"y":"calc(55.7565% - 12.5px)","OverlayPosition":"top-left","Product":{"Solitary":false,"ProductBase":{"x":44.405379218363883,"y":55.7565427603667,"product":{"productId":211233,"sortOrder":0,"productTypeId":15,"templateId":2,"code":"FDG3009/06","brand":"Designers Guild Essentials","gtin13":null,"name":"Loden - Teal","AKA":null,"size":null,"imageId":148178,"imageAltText":"Loden - Teal Cutting","imageTitleText":"Loden - Teal Cutting","rRPMessage":null,"rLRRP":null,"rLTradePrice":null,"displayPrice":null,"displaySalePrice":null,"priceMessage":null,"statusMessage":null,"urlSemantics":"fabric/designers-guild-essentials/loden-teal-fabric","productPageId":38661,"url":"/fr-ch/fabric/designers-guild-essentials/loden-teal-fabric/p38661","itemAvailability":"InStock","primaryProduct":true,"orderFormGroupId":null,"orderFormName":"Loden - Teal","attributes":null,"orderFormGroup":null,"orderFormProperties":[{"key":"Colour","value":"Teal"},{"key":"Code","value":"FDG3009/06"}],"controls":{"allowOrder":false,"allowReserve":false,"allowReserveWithBatchSample":false,"allowSample":true,"allowLargeSample":false,"allowBackInStockReminder":false,"disableOrder":false,"disableSample":false},"stockMessage":{"productTypeID":15,"quantityMinimum":1.0,"quantityMaximum":0.0,"productTypeQuantityMaximum":null,"quantityIncrement":0.1,"reserveQuantityMaximum":32.0,"unit":"m","allowStockCheck":false,"pieceBreakdownMinimum":1.0,"pieceBreakdownMaximum":50.0,"allowBackInStockReminder":false,"freeStock":32.0,"nextPOFreeStock":0.0,"nextPODueDate":null,"totalPOFreeStock":0.0,"basketQuantityThresholds":[{"minimum":0,"maximum":99999.99}]},"orderButtonText":"Ajouter au panier","reserveButtonText":"Réserve","reserveWithBatchSampleButtonText":"Réservez avec échantillon de lot","sample":{"productId":211234,"stockMessage":{"productTypeID":55,"quantityMinimum":1.0,"quantityMaximum":2.0,"productTypeQuantityMaximum":20.0,"quantityIncrement":1.0,"reserveQuantityMaximum":22.0,"unit":"","allowStockCheck":false,"pieceBreakdownMinimum":null,"pieceBreakdownMaximum":null,"allowBackInStockReminder":false,"freeStock":22.0,"nextPOFreeStock":99.0,"nextPODueDate":"2023-12-15","totalPOFreeStock":99.0,"basketQuantityThresholds":[{"minimum":0,"maximum":99999.99,"stockMessages":[{"stockMessage":"En stock","class":"","stockBreakdownTab":0}]}]},"orderButtonText":"Échantillon","displayPrice":1.35,"displaySalePrice":null,"priceMessage":"CHF 1.35"},"largeSample":{"productId":211235,"stockMessage":{"productTypeID":null,"quantityMinimum":1.0,"quantityMaximum":99.0,"productTypeQuantityMaximum":null,"quantityIncrement":1.0,"reserveQuantityMaximum":null,"unit":"","allowStockCheck":false,"pieceBreakdownMinimum":null,"pieceBreakdownMaximum":null,"allowBackInStockReminder":false,"freeStock":null,"nextPOFreeStock":null,"nextPODueDate":null,"totalPOFreeStock":null,"basketQuantityThresholds":[{"minimum":0,"maximum":99999.99,"stockMessages":[{"stockMessage":" plus dû en (1-2 semaines)","class":"","stockBreakdownTab":1}]}]},"orderButtonText":"Ajouter au panier","displayPrice":null,"displaySalePrice":null,"priceMessage":null}}},"Product":{"productId":211233,"sortOrder":0,"productTypeId":15,"templateId":2,"code":"FDG3009/06","brand":"Designers Guild Essentials","gtin13":null,"name":"Loden - Teal","AKA":null,"size":null,"imageId":148178,"imageAltText":"Loden - Teal Cutting","imageTitleText":"Loden - Teal Cutting","rRPMessage":null,"rLRRP":null,"rLTradePrice":null,"displayPrice":null,"displaySalePrice":null,"priceMessage":null,"statusMessage":null,"urlSemantics":"fabric/designers-guild-essentials/loden-teal-fabric","productPageId":38661,"url":"/fr-ch/fabric/designers-guild-essentials/loden-teal-fabric/p38661","itemAvailability":"InStock","primaryProduct":true,"orderFormGroupId":null,"orderFormName":"Loden - Teal","attributes":null,"orderFormGroup":null,"orderFormProperties":[{"key":"Colour","value":"Teal"},{"key":"Code","value":"FDG3009/06"}],"controls":{"allowOrder":false,"allowReserve":false,"allowReserveWithBatchSample":false,"allowSample":true,"allowLargeSample":false,"allowBackInStockReminder":false,"disableOrder":false,"disableSample":false},"stockMessage":{"productTypeID":15,"quantityMinimum":1.0,"quantityMaximum":0.0,"productTypeQuantityMaximum":null,"quantityIncrement":0.1,"reserveQuantityMaximum":32.0,"unit":"m","allowStockCheck":false,"pieceBreakdownMinimum":1.0,"pieceBreakdownMaximum":50.0,"allowBackInStockReminder":false,"freeStock":32.0,"nextPOFreeStock":0.0,"nextPODueDate":null,"totalPOFreeStock":0.0,"basketQuantityThresholds":[{"minimum":0,"maximum":99999.99}]},"orderButtonText":"Ajouter au panier","reserveButtonText":"Réserve","reserveWithBatchSampleButtonText":"Réservez avec échantillon de lot","sample":{"productId":211234,"stockMessage":{"productTypeID":55,"quantityMinimum":1.0,"quantityMaximum":2.0,"productTypeQuantityMaximum":20.0,"quantityIncrement":1.0,"reserveQuantityMaximum":22.0,"unit":"","allowStockCheck":false,"pieceBreakdownMinimum":null,"pieceBreakdownMaximum":null,"allowBackInStockReminder":false,"freeStock":22.0,"nextPOFreeStock":99.0,"nextPODueDate":"2023-12-15","totalPOFreeStock":99.0,"basketQuantityThresholds":[{"minimum":0,"maximum":99999.99,"stockMessages":[{"stockMessage":"En stock","class":"","stockBreakdownTab":0}]}]},"orderButtonText":"Échantillon","displayPrice":1.35,"displaySalePrice":null,"priceMessage":"CHF 1.35"},"largeSample":{"productId":211235,"stockMessage":{"productTypeID":null,"quantityMinimum":1.0,"quantityMaximum":99.0,"productTypeQuantityMaximum":null,"quantityIncrement":1.0,"reserveQuantityMaximum":null,"unit":"","allowStockCheck":false,"pieceBreakdownMinimum":null,"pieceBreakdownMaximum":null,"allowBackInStockReminder":false,"freeStock":null,"nextPOFreeStock":null,"nextPODueDate":null,"totalPOFreeStock":null,"basketQuantityThresholds":[{"minimum":0,"maximum":99999.99,"stockMessages":[{"stockMessage":" plus dû en (1-2 semaines)","class":"","stockBreakdownTab":1}]}]},"orderButtonText":"Ajouter au panier","displayPrice":null,"displaySalePrice":null,"priceMessage":null}},"Carousel":{"CarouselID":"#product-211233-carsouel","WrapperCSSClass":null,"AspectRatio":1.0,"Heading":"Loden - Teal","Images":[{"ImageID":148178,"SortOrder":0,"AltText":"Loden - Teal Cutting","Overlay":null,"MaxWidth":null,"ImageSize":1,"ForceLazyLoading":false}],"DisplayThumbnails":false,"DisplayDashes":true,"Interval":null,"PermitLargeImageModal":true},"ProductID":211233,"ProductTypeID":15,"ProductPageID":38661,"ProductCode":"FDG3009/06","Brand":"Designers Guild Essentials","OrderFormID":"#product-211233","OrderFormCarouselID":"#product-211233-slide","PrimaryProduct":true,"OrderFormGroupID":null,"OrderFormGroup":null,"Size":null,"OrderFormName":"Loden - Teal","BasketName":"Loden - Teal","SortOrder":0,"Attributes":null,"Image":{"imageId":148178,"templateImageId":2,"altText":"Loden - Teal Cutting","titleText":"Loden - Teal Cutting","sortOrder":0,"maxWidth":488},"OrderFormProperties":[{"Key":"Colour","Value":"Teal"},{"Key":"Code","Value":"FDG3009/06"}],"AllowSample":true,"AllowLargeSample":false,"AllowOrder":false,"AllowReserve":false,"AllowReserveWithBatchCutting":false,"ClientProductViewModels":"productViewModel(211234, 1)","URLKeywords":"fabric/designers-guild-essentials/loden-teal-fabric","ImageLinkToProductPage":true,"IsLifestyle":false,"IsHotspot":false}},{"X":54.7724287608114,"x":"calc(54.7724% - 12.5px)","Y":40.0567056523956,"y":"calc(40.0567% - 12.5px)","OverlayPosition":"top-right","Product":{"Solitary":false,"ProductBase":{"x":54.772428760811373,"y":40.056705652395557,"product":{"productId":211236,"sortOrder":0,"productTypeId":15,"templateId":2,"code":"FDG3009/07","brand":"Designers Guild Essentials","gtin13":null,"name":"Loden - Azure","AKA":null,"size":null,"imageId":148181,"imageAltText":"Loden - Azure Cutting","imageTitleText":"Loden - Azure Cutting","rRPMessage":null,"rLRRP":null,"rLTradePrice":null,"displayPrice":null,"displaySalePrice":null,"priceMessage":null,"statusMessage":null,"urlSemantics":"fabric/designers-guild-essentials/loden-azure-fabric","productPageId":38662,"url":"/fr-ch/fabric/designers-guild-essentials/loden-azure-fabric/p38662","itemAvailability":"InStock","primaryProduct":true,"orderFormGroupId":null,"orderFormName":"Loden - Azure","attributes":null,"orderFormGroup":null,"orderFormProperties":[{"key":"Colour","value":"Azure"},{"key":"Code","value":"FDG3009/07"}],"controls":{"allowOrder":false,"allowReserve":false,"allowReserveWithBatchSample":false,"allowSample":true,"allowLargeSample":false,"allowBackInStockReminder":false,"disableOrder":false,"disableSample":false},"stockMessage":{"productTypeID":15,"quantityMinimum":1.0,"quantityMaximum":0.0,"productTypeQuantityMaximum":null,"quantityIncrement":0.1,"reserveQuantityMaximum":27.07,"unit":"m","allowStockCheck":false,"pieceBreakdownMinimum":1.0,"pieceBreakdownMaximum":50.0,"allowBackInStockReminder":false,"freeStock":27.07,"nextPOFreeStock":0.0,"nextPODueDate":null,"totalPOFreeStock":0.0,"basketQuantityThresholds":[{"minimum":0,"maximum":99999.99}]},"orderButtonText":"Ajouter au panier","reserveButtonText":"Réserve","reserveWithBatchSampleButtonText":"Réservez avec échantillon de lot","sample":{"productId":211237,"stockMessage":{"productTypeID":55,"quantityMinimum":1.0,"quantityMaximum":2.0,"productTypeQuantityMaximum":20.0,"quantityIncrement":1.0,"reserveQuantityMaximum":43.0,"unit":"","allowStockCheck":false,"pieceBreakdownMinimum":null,"pieceBreakdownMaximum":null,"allowBackInStockReminder":false,"freeStock":43.0,"nextPOFreeStock":99.0,"nextPODueDate":"2023-12-15","totalPOFreeStock":99.0,"basketQuantityThresholds":[{"minimum":0,"maximum":99999.99,"stockMessages":[{"stockMessage":"En stock","class":"","stockBreakdownTab":0}]}]},"orderButtonText":"Échantillon","displayPrice":1.35,"displaySalePrice":null,"priceMessage":"CHF 1.35"},"largeSample":{"productId":211238,"stockMessage":{"productTypeID":null,"quantityMinimum":1.0,"quantityMaximum":99.0,"productTypeQuantityMaximum":null,"quantityIncrement":1.0,"reserveQuantityMaximum":null,"unit":"","allowStockCheck":false,"pieceBreakdownMinimum":null,"pieceBreakdownMaximum":null,"allowBackInStockReminder":false,"freeStock":null,"nextPOFreeStock":null,"nextPODueDate":null,"totalPOFreeStock":null,"basketQuantityThresholds":[{"minimum":0,"maximum":99999.99,"stockMessages":[{"stockMessage":" plus dû en (1-2 semaines)","class":"","stockBreakdownTab":1}]}]},"orderButtonText":"Ajouter au panier","displayPrice":null,"displaySalePrice":null,"priceMessage":null}}},"Product":{"productId":211236,"sortOrder":0,"productTypeId":15,"templateId":2,"code":"FDG3009/07","brand":"Designers Guild Essentials","gtin13":null,"name":"Loden - Azure","AKA":null,"size":null,"imageId":148181,"imageAltText":"Loden - Azure Cutting","imageTitleText":"Loden - Azure Cutting","rRPMessage":null,"rLRRP":null,"rLTradePrice":null,"displayPrice":null,"displaySalePrice":null,"priceMessage":null,"statusMessage":null,"urlSemantics":"fabric/designers-guild-essentials/loden-azure-fabric","productPageId":38662,"url":"/fr-ch/fabric/designers-guild-essentials/loden-azure-fabric/p38662","itemAvailability":"InStock","primaryProduct":true,"orderFormGroupId":null,"orderFormName":"Loden - Azure","attributes":null,"orderFormGroup":null,"orderFormProperties":[{"key":"Colour","value":"Azure"},{"key":"Code","value":"FDG3009/07"}],"controls":{"allowOrder":false,"allowReserve":false,"allowReserveWithBatchSample":false,"allowSample":true,"allowLargeSample":false,"allowBackInStockReminder":false,"disableOrder":false,"disableSample":false},"stockMessage":{"productTypeID":15,"quantityMinimum":1.0,"quantityMaximum":0.0,"productTypeQuantityMaximum":null,"quantityIncrement":0.1,"reserveQuantityMaximum":27.07,"unit":"m","allowStockCheck":false,"pieceBreakdownMinimum":1.0,"pieceBreakdownMaximum":50.0,"allowBackInStockReminder":false,"freeStock":27.07,"nextPOFreeStock":0.0,"nextPODueDate":null,"totalPOFreeStock":0.0,"basketQuantityThresholds":[{"minimum":0,"maximum":99999.99}]},"orderButtonText":"Ajouter au panier","reserveButtonText":"Réserve","reserveWithBatchSampleButtonText":"Réservez avec échantillon de lot","sample":{"productId":211237,"stockMessage":{"productTypeID":55,"quantityMinimum":1.0,"quantityMaximum":2.0,"productTypeQuantityMaximum":20.0,"quantityIncrement":1.0,"reserveQuantityMaximum":43.0,"unit":"","allowStockCheck":false,"pieceBreakdownMinimum":null,"pieceBreakdownMaximum":null,"allowBackInStockReminder":false,"freeStock":43.0,"nextPOFreeStock":99.0,"nextPODueDate":"2023-12-15","totalPOFreeStock":99.0,"basketQuantityThresholds":[{"minimum":0,"maximum":99999.99,"stockMessages":[{"stockMessage":"En stock","class":"","stockBreakdownTab":0}]}]},"orderButtonText":"Échantillon","displayPrice":1.35,"displaySalePrice":null,"priceMessage":"CHF 1.35"},"largeSample":{"productId":211238,"stockMessage":{"productTypeID":null,"quantityMinimum":1.0,"quantityMaximum":99.0,"productTypeQuantityMaximum":null,"quantityIncrement":1.0,"reserveQuantityMaximum":null,"unit":"","allowStockCheck":false,"pieceBreakdownMinimum":null,"pieceBreakdownMaximum":null,"allowBackInStockReminder":false,"freeStock":null,"nextPOFreeStock":null,"nextPODueDate":null,"totalPOFreeStock":null,"basketQuantityThresholds":[{"minimum":0,"maximum":99999.99,"stockMessages":[{"stockMessage":" plus dû en (1-2 semaines)","class":"","stockBreakdownTab":1}]}]},"orderButtonText":"Ajouter au panier","displayPrice":null,"displaySalePrice":null,"priceMessage":null}},"Carousel":{"CarouselID":"#product-211236-carsouel","WrapperCSSClass":null,"AspectRatio":1.0,"Heading":"Loden - Azure","Images":[{"ImageID":148181,"SortOrder":0,"AltText":"Loden - Azure Cutting","Overlay":null,"MaxWidth":null,"ImageSize":1,"ForceLazyLoading":false}],"DisplayThumbnails":false,"DisplayDashes":true,"Interval":null,"PermitLargeImageModal":true},"ProductID":211236,"ProductTypeID":15,"ProductPageID":38662,"ProductCode":"FDG3009/07","Brand":"Designers Guild Essentials","OrderFormID":"#product-211236","OrderFormCarouselID":"#product-211236-slide","PrimaryProduct":true,"OrderFormGroupID":null,"OrderFormGroup":null,"Size":null,"OrderFormName":"Loden - Azure","BasketName":"Loden - Azure","SortOrder":0,"Attributes":null,"Image":{"imageId":148181,"templateImageId":2,"altText":"Loden - Azure Cutting","titleText":"Loden - Azure Cutting","sortOrder":0,"maxWidth":488},"OrderFormProperties":[{"Key":"Colour","Value":"Azure"},{"Key":"Code","Value":"FDG3009/07"}],"AllowSample":true,"AllowLargeSample":false,"AllowOrder":false,"AllowReserve":false,"AllowReserveWithBatchCutting":false,"ClientProductViewModels":"productViewModel(211237, 1)","URLKeywords":"fabric/designers-guild-essentials/loden-azure-fabric","ImageLinkToProductPage":true,"IsLifestyle":false,"IsHotspot":false}},{"X":65.5401388102348,"x":"calc(65.5401% - 12.5px)","Y":56.5540984147776,"y":"calc(56.5541% - 12.5px)","OverlayPosition":"top-right","Product":{"Solitary":false,"ProductBase":{"x":65.540138810234765,"y":56.554098414777641,"product":{"productId":209323,"sortOrder":0,"productTypeId":15,"templateId":2,"code":"FDG3009/01","brand":"Designers Guild Essentials","gtin13":null,"name":"Loden - Cobalt","AKA":null,"size":null,"imageId":148176,"imageAltText":"Loden - Cobalt Cutting","imageTitleText":"Loden - Cobalt Cutting","rRPMessage":null,"rLRRP":null,"rLTradePrice":null,"displayPrice":null,"displaySalePrice":null,"priceMessage":null,"statusMessage":null,"urlSemantics":"fabric/designers-guild-essentials/loden-cobalt-fabric","productPageId":38656,"url":"/fr-ch/fabric/designers-guild-essentials/loden-cobalt-fabric/p38656","itemAvailability":"InStock","primaryProduct":true,"orderFormGroupId":null,"orderFormName":"Loden - Cobalt","attributes":null,"orderFormGroup":null,"orderFormProperties":[{"key":"Colour","value":"Cobalt"},{"key":"Code","value":"FDG3009/01"}],"controls":{"allowOrder":false,"allowReserve":false,"allowReserveWithBatchSample":false,"allowSample":true,"allowLargeSample":false,"allowBackInStockReminder":false,"disableOrder":false,"disableSample":false},"stockMessage":{"productTypeID":15,"quantityMinimum":1.0,"quantityMaximum":0.0,"productTypeQuantityMaximum":null,"quantityIncrement":0.1,"reserveQuantityMaximum":41.2,"unit":"m","allowStockCheck":false,"pieceBreakdownMinimum":1.0,"pieceBreakdownMaximum":50.0,"allowBackInStockReminder":false,"freeStock":41.2,"nextPOFreeStock":0.0,"nextPODueDate":null,"totalPOFreeStock":0.0,"basketQuantityThresholds":[{"minimum":0,"maximum":99999.99}]},"orderButtonText":"Ajouter au panier","reserveButtonText":"Réserve","reserveWithBatchSampleButtonText":"Réservez avec échantillon de lot","sample":{"productId":211220,"stockMessage":{"productTypeID":55,"quantityMinimum":1.0,"quantityMaximum":2.0,"productTypeQuantityMaximum":20.0,"quantityIncrement":1.0,"reserveQuantityMaximum":16.0,"unit":"","allowStockCheck":false,"pieceBreakdownMinimum":null,"pieceBreakdownMaximum":null,"allowBackInStockReminder":false,"freeStock":16.0,"nextPOFreeStock":99.0,"nextPODueDate":"2023-12-15","totalPOFreeStock":99.0,"basketQuantityThresholds":[{"minimum":0,"maximum":99999.99,"stockMessages":[{"stockMessage":"En stock","class":"","stockBreakdownTab":0}]}]},"orderButtonText":"Échantillon","displayPrice":1.35,"displaySalePrice":null,"priceMessage":"CHF 1.35"},"largeSample":{"productId":211221,"stockMessage":{"productTypeID":null,"quantityMinimum":1.0,"quantityMaximum":99.0,"productTypeQuantityMaximum":null,"quantityIncrement":1.0,"reserveQuantityMaximum":null,"unit":"","allowStockCheck":false,"pieceBreakdownMinimum":null,"pieceBreakdownMaximum":null,"allowBackInStockReminder":false,"freeStock":null,"nextPOFreeStock":null,"nextPODueDate":null,"totalPOFreeStock":null,"basketQuantityThresholds":[{"minimum":0,"maximum":99999.99,"stockMessages":[{"stockMessage":" plus dû en (1-2 semaines)","class":"","stockBreakdownTab":1}]}]},"orderButtonText":"Ajouter au panier","displayPrice":null,"displaySalePrice":null,"priceMessage":null}}},"Product":{"productId":209323,"sortOrder":0,"productTypeId":15,"templateId":2,"code":"FDG3009/01","brand":"Designers Guild Essentials","gtin13":null,"name":"Loden - Cobalt","AKA":null,"size":null,"imageId":148176,"imageAltText":"Loden - Cobalt Cutting","imageTitleText":"Loden - Cobalt Cutting","rRPMessage":null,"rLRRP":null,"rLTradePrice":null,"displayPrice":null,"displaySalePrice":null,"priceMessage":null,"statusMessage":null,"urlSemantics":"fabric/designers-guild-essentials/loden-cobalt-fabric","productPageId":38656,"url":"/fr-ch/fabric/designers-guild-essentials/loden-cobalt-fabric/p38656","itemAvailability":"InStock","primaryProduct":true,"orderFormGroupId":null,"orderFormName":"Loden - Cobalt","attributes":null,"orderFormGroup":null,"orderFormProperties":[{"key":"Colour","value":"Cobalt"},{"key":"Code","value":"FDG3009/01"}],"controls":{"allowOrder":false,"allowReserve":false,"allowReserveWithBatchSample":false,"allowSample":true,"allowLargeSample":false,"allowBackInStockReminder":false,"disableOrder":false,"disableSample":false},"stockMessage":{"productTypeID":15,"quantityMinimum":1.0,"quantityMaximum":0.0,"productTypeQuantityMaximum":null,"quantityIncrement":0.1,"reserveQuantityMaximum":41.2,"unit":"m","allowStockCheck":false,"pieceBreakdownMinimum":1.0,"pieceBreakdownMaximum":50.0,"allowBackInStockReminder":false,"freeStock":41.2,"nextPOFreeStock":0.0,"nextPODueDate":null,"totalPOFreeStock":0.0,"basketQuantityThresholds":[{"minimum":0,"maximum":99999.99}]},"orderButtonText":"Ajouter au panier","reserveButtonText":"Réserve","reserveWithBatchSampleButtonText":"Réservez avec échantillon de lot","sample":{"productId":211220,"stockMessage":{"productTypeID":55,"quantityMinimum":1.0,"quantityMaximum":2.0,"productTypeQuantityMaximum":20.0,"quantityIncrement":1.0,"reserveQuantityMaximum":16.0,"unit":"","allowStockCheck":false,"pieceBreakdownMinimum":null,"pieceBreakdownMaximum":null,"allowBackInStockReminder":false,"freeStock":16.0,"nextPOFreeStock":99.0,"nextPODueDate":"2023-12-15","totalPOFreeStock":99.0,"basketQuantityThresholds":[{"minimum":0,"maximum":99999.99,"stockMessages":[{"stockMessage":"En stock","class":"","stockBreakdownTab":0}]}]},"orderButtonText":"Échantillon","displayPrice":1.35,"displaySalePrice":null,"priceMessage":"CHF 1.35"},"largeSample":{"productId":211221,"stockMessage":{"productTypeID":null,"quantityMinimum":1.0,"quantityMaximum":99.0,"productTypeQuantityMaximum":null,"quantityIncrement":1.0,"reserveQuantityMaximum":null,"unit":"","allowStockCheck":false,"pieceBreakdownMinimum":null,"pieceBreakdownMaximum":null,"allowBackInStockReminder":false,"freeStock":null,"nextPOFreeStock":null,"nextPODueDate":null,"totalPOFreeStock":null,"basketQuantityThresholds":[{"minimum":0,"maximum":99999.99,"stockMessages":[{"stockMessage":" plus dû en (1-2 semaines)","class":"","stockBreakdownTab":1}]}]},"orderButtonText":"Ajouter au panier","displayPrice":null,"displaySalePrice":null,"priceMessage":null}},"Carousel":{"CarouselID":"#product-209323-carsouel","WrapperCSSClass":null,"AspectRatio":1.0,"Heading":"Loden - Cobalt","Images":[{"ImageID":148176,"SortOrder":0,"AltText":"Loden - Cobalt Cutting","Overlay":null,"MaxWidth":null,"ImageSize":1,"ForceLazyLoading":false}],"DisplayThumbnails":false,"DisplayDashes":true,"Interval":null,"PermitLargeImageModal":true},"ProductID":209323,"ProductTypeID":15,"ProductPageID":38656,"ProductCode":"FDG3009/01","Brand":"Designers Guild Essentials","OrderFormID":"#product-209323","OrderFormCarouselID":"#product-209323-slide","PrimaryProduct":true,"OrderFormGroupID":null,"OrderFormGroup":null,"Size":null,"OrderFormName":"Loden - Cobalt","BasketName":"Loden - Cobalt","SortOrder":0,"Attributes":null,"Image":{"imageId":148176,"templateImageId":2,"altText":"Loden - Cobalt Cutting","titleText":"Loden - Cobalt Cutting","sortOrder":0,"maxWidth":488},"OrderFormProperties":[{"Key":"Colour","Value":"Cobalt"},{"Key":"Code","Value":"FDG3009/01"}],"AllowSample":true,"AllowLargeSample":false,"AllowOrder":false,"AllowReserve":false,"AllowReserveWithBatchCutting":false,"ClientProductViewModels":"productViewModel(211220, 1)","URLKeywords":"fabric/designers-guild-essentials/loden-cobalt-fabric","ImageLinkToProductPage":true,"IsLifestyle":false,"IsHotspot":false}},{"X":78.7418524602296,"x":"calc(78.7419% - 12.5px)","Y":61.0335258929476,"y":"calc(61.0335% - 12.5px)","OverlayPosition":"top-right","Product":{"Solitary":false,"ProductBase":{"x":78.741852460229609,"y":61.033525892947559,"product":{"productId":211228,"sortOrder":0,"productTypeId":15,"templateId":2,"code":"FDG3009/04","brand":"Designers Guild Essentials","gtin13":null,"name":"Loden - Indigo","AKA":null,"size":null,"imageId":148738,"imageAltText":"Loden - Indigo Cutting","imageTitleText":"Loden - Indigo Cutting","rRPMessage":null,"rLRRP":null,"rLTradePrice":null,"displayPrice":null,"displaySalePrice":null,"priceMessage":null,"statusMessage":null,"urlSemantics":"fabric/designers-guild-essentials/loden-indigo-fabric","productPageId":38659,"url":"/fr-ch/fabric/designers-guild-essentials/loden-indigo-fabric/p38659","itemAvailability":"InStock","primaryProduct":true,"orderFormGroupId":null,"orderFormName":"Loden - Indigo","attributes":null,"orderFormGroup":null,"orderFormProperties":[{"key":"Colour","value":"Indigo"},{"key":"Code","value":"FDG3009/04"}],"controls":{"allowOrder":false,"allowReserve":false,"allowReserveWithBatchSample":false,"allowSample":true,"allowLargeSample":false,"allowBackInStockReminder":false,"disableOrder":false,"disableSample":false},"stockMessage":{"productTypeID":15,"quantityMinimum":1.0,"quantityMaximum":0.0,"productTypeQuantityMaximum":null,"quantityIncrement":0.1,"reserveQuantityMaximum":27.7,"unit":"m","allowStockCheck":false,"pieceBreakdownMinimum":1.0,"pieceBreakdownMaximum":50.0,"allowBackInStockReminder":false,"freeStock":27.7,"nextPOFreeStock":0.0,"nextPODueDate":null,"totalPOFreeStock":0.0,"basketQuantityThresholds":[{"minimum":0,"maximum":99999.99}]},"orderButtonText":"Ajouter au panier","reserveButtonText":"Réserve","reserveWithBatchSampleButtonText":"Réservez avec échantillon de lot","sample":{"productId":211229,"stockMessage":{"productTypeID":55,"quantityMinimum":1.0,"quantityMaximum":2.0,"productTypeQuantityMaximum":20.0,"quantityIncrement":1.0,"reserveQuantityMaximum":11.0,"unit":"","allowStockCheck":false,"pieceBreakdownMinimum":null,"pieceBreakdownMaximum":null,"allowBackInStockReminder":false,"freeStock":11.0,"nextPOFreeStock":99.0,"nextPODueDate":"2023-12-15","totalPOFreeStock":99.0,"basketQuantityThresholds":[{"minimum":0,"maximum":99999.99,"stockMessages":[{"stockMessage":"En stock","class":"","stockBreakdownTab":0}]}]},"orderButtonText":"Échantillon","displayPrice":1.35,"displaySalePrice":null,"priceMessage":"CHF 1.35"},"largeSample":{"productId":211230,"stockMessage":{"productTypeID":null,"quantityMinimum":1.0,"quantityMaximum":99.0,"productTypeQuantityMaximum":null,"quantityIncrement":1.0,"reserveQuantityMaximum":null,"unit":"","allowStockCheck":false,"pieceBreakdownMinimum":null,"pieceBreakdownMaximum":null,"allowBackInStockReminder":false,"freeStock":null,"nextPOFreeStock":null,"nextPODueDate":null,"totalPOFreeStock":null,"basketQuantityThresholds":[{"minimum":0,"maximum":99999.99,"stockMessages":[{"stockMessage":" plus dû en (1-2 semaines)","class":"","stockBreakdownTab":1}]}]},"orderButtonText":"Ajouter au panier","displayPrice":null,"displaySalePrice":null,"priceMessage":null}}},"Product":{"productId":211228,"sortOrder":0,"productTypeId":15,"templateId":2,"code":"FDG3009/04","brand":"Designers Guild Essentials","gtin13":null,"name":"Loden - Indigo","AKA":null,"size":null,"imageId":148738,"imageAltText":"Loden - Indigo Cutting","imageTitleText":"Loden - Indigo Cutting","rRPMessage":null,"rLRRP":null,"rLTradePrice":null,"displayPrice":null,"displaySalePrice":null,"priceMessage":null,"statusMessage":null,"urlSemantics":"fabric/designers-guild-essentials/loden-indigo-fabric","productPageId":38659,"url":"/fr-ch/fabric/designers-guild-essentials/loden-indigo-fabric/p38659","itemAvailability":"InStock","primaryProduct":true,"orderFormGroupId":null,"orderFormName":"Loden - Indigo","attributes":null,"orderFormGroup":null,"orderFormProperties":[{"key":"Colour","value":"Indigo"},{"key":"Code","value":"FDG3009/04"}],"controls":{"allowOrder":false,"allowReserve":false,"allowReserveWithBatchSample":false,"allowSample":true,"allowLargeSample":false,"allowBackInStockReminder":false,"disableOrder":false,"disableSample":false},"stockMessage":{"productTypeID":15,"quantityMinimum":1.0,"quantityMaximum":0.0,"productTypeQuantityMaximum":null,"quantityIncrement":0.1,"reserveQuantityMaximum":27.7,"unit":"m","allowStockCheck":false,"pieceBreakdownMinimum":1.0,"pieceBreakdownMaximum":50.0,"allowBackInStockReminder":false,"freeStock":27.7,"nextPOFreeStock":0.0,"nextPODueDate":null,"totalPOFreeStock":0.0,"basketQuantityThresholds":[{"minimum":0,"maximum":99999.99}]},"orderButtonText":"Ajouter au panier","reserveButtonText":"Réserve","reserveWithBatchSampleButtonText":"Réservez avec échantillon de lot","sample":{"productId":211229,"stockMessage":{"productTypeID":55,"quantityMinimum":1.0,"quantityMaximum":2.0,"productTypeQuantityMaximum":20.0,"quantityIncrement":1.0,"reserveQuantityMaximum":11.0,"unit":"","allowStockCheck":false,"pieceBreakdownMinimum":null,"pieceBreakdownMaximum":null,"allowBackInStockReminder":false,"freeStock":11.0,"nextPOFreeStock":99.0,"nextPODueDate":"2023-12-15","totalPOFreeStock":99.0,"basketQuantityThresholds":[{"minimum":0,"maximum":99999.99,"stockMessages":[{"stockMessage":"En stock","class":"","stockBreakdownTab":0}]}]},"orderButtonText":"Échantillon","displayPrice":1.35,"displaySalePrice":null,"priceMessage":"CHF 1.35"},"largeSample":{"productId":211230,"stockMessage":{"productTypeID":null,"quantityMinimum":1.0,"quantityMaximum":99.0,"productTypeQuantityMaximum":null,"quantityIncrement":1.0,"reserveQuantityMaximum":null,"unit":"","allowStockCheck":false,"pieceBreakdownMinimum":null,"pieceBreakdownMaximum":null,"allowBackInStockReminder":false,"freeStock":null,"nextPOFreeStock":null,"nextPODueDate":null,"totalPOFreeStock":null,"basketQuantityThresholds":[{"minimum":0,"maximum":99999.99,"stockMessages":[{"stockMessage":" plus dû en (1-2 semaines)","class":"","stockBreakdownTab":1}]}]},"orderButtonText":"Ajouter au panier","displayPrice":null,"displaySalePrice":null,"priceMessage":null}},"Carousel":{"CarouselID":"#product-211228-carsouel","WrapperCSSClass":null,"AspectRatio":1.0,"Heading":"Loden - Indigo","Images":[{"ImageID":148738,"SortOrder":0,"AltText":"Loden - Indigo Cutting","Overlay":null,"MaxWidth":null,"ImageSize":1,"ForceLazyLoading":false}],"DisplayThumbnails":false,"DisplayDashes":true,"Interval":null,"PermitLargeImageModal":true},"ProductID":211228,"ProductTypeID":15,"ProductPageID":38659,"ProductCode":"FDG3009/04","Brand":"Designers Guild Essentials","OrderFormID":"#product-211228","OrderFormCarouselID":"#product-211228-slide","PrimaryProduct":true,"OrderFormGroupID":null,"OrderFormGroup":null,"Size":null,"OrderFormName":"Loden - Indigo","BasketName":"Loden - Indigo","SortOrder":0,"Attributes":null,"Image":{"imageId":148738,"templateImageId":2,"altText":"Loden - Indigo Cutting","titleText":"Loden - Indigo Cutting","sortOrder":0,"maxWidth":488},"OrderFormProperties":[{"Key":"Colour","Value":"Indigo"},{"Key":"Code","Value":"FDG3009/04"}],"AllowSample":true,"AllowLargeSample":false,"AllowOrder":false,"AllowReserve":false,"AllowReserveWithBatchCutting":false,"ClientProductViewModels":"productViewModel(211229, 1)","URLKeywords":"fabric/designers-guild-essentials/loden-indigo-fabric","ImageLinkToProductPage":true,"IsLifestyle":false,"IsHotspot":false}},{"X":92.3442266172004,"x":"calc(92.3442% - 12.5px)","Y":28.0387362004638,"y":"calc(28.0387% - 12.5px)","OverlayPosition":"top-right","Product":{"Solitary":false,"ProductBase":{"x":92.344226617200377,"y":28.038736200463848,"product":{"productId":209324,"sortOrder":0,"productTypeId":15,"templateId":2,"code":"FDG3009/05","brand":"Designers Guild Essentials","gtin13":null,"name":"Loden - Denim","AKA":null,"size":null,"imageId":148494,"imageAltText":"Loden - Denim Cutting","imageTitleText":"Loden - Denim Cutting","rRPMessage":null,"rLRRP":null,"rLTradePrice":null,"displayPrice":null,"displaySalePrice":null,"priceMessage":null,"statusMessage":null,"urlSemantics":"fabric/designers-guild-essentials/loden-denim-fabric","productPageId":38660,"url":"/fr-ch/fabric/designers-guild-essentials/loden-denim-fabric/p38660","itemAvailability":"InStock","primaryProduct":true,"orderFormGroupId":null,"orderFormName":"Loden - Denim","attributes":null,"orderFormGroup":null,"orderFormProperties":[{"key":"Colour","value":"Denim"},{"key":"Code","value":"FDG3009/05"}],"controls":{"allowOrder":false,"allowReserve":false,"allowReserveWithBatchSample":false,"allowSample":true,"allowLargeSample":false,"allowBackInStockReminder":false,"disableOrder":false,"disableSample":false},"stockMessage":{"productTypeID":15,"quantityMinimum":1.0,"quantityMaximum":0.0,"productTypeQuantityMaximum":null,"quantityIncrement":0.1,"reserveQuantityMaximum":23.4,"unit":"m","allowStockCheck":false,"pieceBreakdownMinimum":1.0,"pieceBreakdownMaximum":50.0,"allowBackInStockReminder":false,"freeStock":23.4,"nextPOFreeStock":0.0,"nextPODueDate":null,"totalPOFreeStock":0.0,"basketQuantityThresholds":[{"minimum":0,"maximum":99999.99}]},"orderButtonText":"Ajouter au panier","reserveButtonText":"Réserve","reserveWithBatchSampleButtonText":"Réservez avec échantillon de lot","sample":{"productId":211231,"stockMessage":{"productTypeID":55,"quantityMinimum":1.0,"quantityMaximum":2.0,"productTypeQuantityMaximum":20.0,"quantityIncrement":1.0,"reserveQuantityMaximum":50.0,"unit":"","allowStockCheck":false,"pieceBreakdownMinimum":null,"pieceBreakdownMaximum":null,"allowBackInStockReminder":false,"freeStock":75.0,"nextPOFreeStock":99.0,"nextPODueDate":"2023-12-15","totalPOFreeStock":99.0,"basketQuantityThresholds":[{"minimum":0,"maximum":99999.99,"stockMessages":[{"stockMessage":"En stock","class":"","stockBreakdownTab":0}]}]},"orderButtonText":"Échantillon","displayPrice":1.35,"displaySalePrice":null,"priceMessage":"CHF 1.35"},"largeSample":{"productId":211232,"stockMessage":{"productTypeID":null,"quantityMinimum":1.0,"quantityMaximum":99.0,"productTypeQuantityMaximum":null,"quantityIncrement":1.0,"reserveQuantityMaximum":null,"unit":"","allowStockCheck":false,"pieceBreakdownMinimum":null,"pieceBreakdownMaximum":null,"allowBackInStockReminder":false,"freeStock":null,"nextPOFreeStock":null,"nextPODueDate":null,"totalPOFreeStock":null,"basketQuantityThresholds":[{"minimum":0,"maximum":99999.99,"stockMessages":[{"stockMessage":" plus dû en (1-2 semaines)","class":"","stockBreakdownTab":1}]}]},"orderButtonText":"Ajouter au panier","displayPrice":null,"displaySalePrice":null,"priceMessage":null}}},"Product":{"productId":209324,"sortOrder":0,"productTypeId":15,"templateId":2,"code":"FDG3009/05","brand":"Designers Guild Essentials","gtin13":null,"name":"Loden - Denim","AKA":null,"size":null,"imageId":148494,"imageAltText":"Loden - Denim Cutting","imageTitleText":"Loden - Denim Cutting","rRPMessage":null,"rLRRP":null,"rLTradePrice":null,"displayPrice":null,"displaySalePrice":null,"priceMessage":null,"statusMessage":null,"urlSemantics":"fabric/designers-guild-essentials/loden-denim-fabric","productPageId":38660,"url":"/fr-ch/fabric/designers-guild-essentials/loden-denim-fabric/p38660","itemAvailability":"InStock","primaryProduct":true,"orderFormGroupId":null,"orderFormName":"Loden - Denim","attributes":null,"orderFormGroup":null,"orderFormProperties":[{"key":"Colour","value":"Denim"},{"key":"Code","value":"FDG3009/05"}],"controls":{"allowOrder":false,"allowReserve":false,"allowReserveWithBatchSample":false,"allowSample":true,"allowLargeSample":false,"allowBackInStockReminder":false,"disableOrder":false,"disableSample":false},"stockMessage":{"productTypeID":15,"quantityMinimum":1.0,"quantityMaximum":0.0,"productTypeQuantityMaximum":null,"quantityIncrement":0.1,"reserveQuantityMaximum":23.4,"unit":"m","allowStockCheck":false,"pieceBreakdownMinimum":1.0,"pieceBreakdownMaximum":50.0,"allowBackInStockReminder":false,"freeStock":23.4,"nextPOFreeStock":0.0,"nextPODueDate":null,"totalPOFreeStock":0.0,"basketQuantityThresholds":[{"minimum":0,"maximum":99999.99}]},"orderButtonText":"Ajouter au panier","reserveButtonText":"Réserve","reserveWithBatchSampleButtonText":"Réservez avec échantillon de lot","sample":{"productId":211231,"stockMessage":{"productTypeID":55,"quantityMinimum":1.0,"quantityMaximum":2.0,"productTypeQuantityMaximum":20.0,"quantityIncrement":1.0,"reserveQuantityMaximum":50.0,"unit":"","allowStockCheck":false,"pieceBreakdownMinimum":null,"pieceBreakdownMaximum":null,"allowBackInStockReminder":false,"freeStock":75.0,"nextPOFreeStock":99.0,"nextPODueDate":"2023-12-15","totalPOFreeStock":99.0,"basketQuantityThresholds":[{"minimum":0,"maximum":99999.99,"stockMessages":[{"stockMessage":"En stock","class":"","stockBreakdownTab":0}]}]},"orderButtonText":"Échantillon","displayPrice":1.35,"displaySalePrice":null,"priceMessage":"CHF 1.35"},"largeSample":{"productId":211232,"stockMessage":{"productTypeID":null,"quantityMinimum":1.0,"quantityMaximum":99.0,"productTypeQuantityMaximum":null,"quantityIncrement":1.0,"reserveQuantityMaximum":null,"unit":"","allowStockCheck":false,"pieceBreakdownMinimum":null,"pieceBreakdownMaximum":null,"allowBackInStockReminder":false,"freeStock":null,"nextPOFreeStock":null,"nextPODueDate":null,"totalPOFreeStock":null,"basketQuantityThresholds":[{"minimum":0,"maximum":99999.99,"stockMessages":[{"stockMessage":" plus dû en (1-2 semaines)","class":"","stockBreakdownTab":1}]}]},"orderButtonText":"Ajouter au panier","displayPrice":null,"displaySalePrice":null,"priceMessage":null}},"Carousel":{"CarouselID":"#product-209324-carsouel","WrapperCSSClass":null,"AspectRatio":1.0,"Heading":"Loden - Denim","Images":[{"ImageID":148494,"SortOrder":0,"AltText":"Loden - Denim Cutting","Overlay":null,"MaxWidth":null,"ImageSize":1,"ForceLazyLoading":false}],"DisplayThumbnails":false,"DisplayDashes":true,"Interval":null,"PermitLargeImageModal":true},"ProductID":209324,"ProductTypeID":15,"ProductPageID":38660,"ProductCode":"FDG3009/05","Brand":"Designers Guild Essentials","OrderFormID":"#product-209324","OrderFormCarouselID":"#product-209324-slide","PrimaryProduct":true,"OrderFormGroupID":null,"OrderFormGroup":null,"Size":null,"OrderFormName":"Loden - Denim","BasketName":"Loden - Denim","SortOrder":0,"Attributes":null,"Image":{"imageId":148494,"templateImageId":2,"altText":"Loden - Denim Cutting","titleText":"Loden - Denim Cutting","sortOrder":0,"maxWidth":488},"OrderFormProperties":[{"Key":"Colour","Value":"Denim"},{"Key":"Code","Value":"FDG3009/05"}],"AllowSample":true,"AllowLargeSample":false,"AllowOrder":false,"AllowReserve":false,"AllowReserveWithBatchCutting":false,"ClientProductViewModels":"productViewModel(211231, 1)","URLKeywords":"fabric/designers-guild-essentials/loden-denim-fabric","ImageLinkToProductPage":true,"IsLifestyle":false,"IsHotspot":false}}]}],"RecentlyViewed":[],"MasterDefinition":{"SiteSectionID":0,"TitleTag":"Our Eco Policy | Designers Guild","MetaDescription":null,"BackInStockReminder":null,"ItemsInBasket":0.0,"UrlBreakdown":{"ContentType":0,"ContentId":1695,"ContentDate":"2023-12-01T00:00:00","SemanticString":"our-eco-policy","countryDetails":{"CountryLanguageID":28,"RegionID":3,"CountryID":46,"CountryCode":"CH","LanguageID":3,"SortOrder":102,"Name":"Switzerland","URL":"fr-ch","DotNetCulture":"fr-CH","ShopEnabled":false,"LanguageCode":"fr","LanguageDotNetCulture":"fr-FR","MertexCurrencyCode":"CHf","CurrencyCode":"CHF","PriceListID":16,"AllowTradeOrders":true,"AcceptAmazonPay":false,"BuyOnlineRedirectAllowed":false,"EcommerceEnabled":false,"SamplesEnabled":false},"contentTypeAndIdNotFound":false,"CountryAwareness":{"Match":false,"Culture":"us","objCountryItem":{"CountryLanguageID":5,"RegionID":2,"CountryID":238,"CountryCode":null,"LanguageID":2,"SortOrder":1,"Name":"United States","URL":"us","DotNetCulture":"en-US","ShopEnabled":true,"LanguageCode":"us","LanguageDotNetCulture":"en-US","MertexCurrencyCode":"USD","CurrencyCode":"USD","PriceListID":2,"AllowTradeOrders":true,"AcceptAmazonPay":true,"BuyOnlineRedirectAllowed":false,"EcommerceEnabled":false,"SamplesEnabled":false}},"GeoIPCulture":null,"siteCountryNotFoundInUrl":false},"GoogleHrefs":[{"hreflang":"de","href":"https://www.designersguild.com/de/our-eco-policy/l1695"},{"hreflang":"de-at","href":"https://www.designersguild.com/at/our-eco-policy/l1695"},{"hreflang":"de-ch","href":"https://www.designersguild.com/de-ch/our-eco-policy/l1695"},{"hreflang":"en","href":"https://www.designersguild.com/row/our-eco-policy/l1695"},{"hreflang":"en-au","href":"https://www.designersguild.com/au/our-eco-policy/l1695"},{"hreflang":"en-be","href":"https://www.designersguild.com/be/our-eco-policy/l1695"},{"hreflang":"en-ca","href":"https://www.designersguild.com/us/our-eco-policy/l1695"},{"hreflang":"en-dk","href":"https://www.designersguild.com/dk/our-eco-policy/l1695"},{"hreflang":"en-gb","href":"https://www.designersguild.com/uk/our-eco-policy/l1695"},{"hreflang":"en-gg","href":"https://www.designersguild.com/uk/our-eco-policy/l1695"},{"hreflang":"en-gr","href":"https://www.designersguild.com/eu/our-eco-policy/l1695"},{"hreflang":"en-ie","href":"https://www.designersguild.com/ie/our-eco-policy/l1695"},{"hreflang":"en-im","href":"https://www.designersguild.com/uk/our-eco-policy/l1695"},{"hreflang":"en-je","href":"https://www.designersguild.com/uk/our-eco-policy/l1695"},{"hreflang":"en-lu","href":"https://www.designersguild.com/be/our-eco-policy/l1695"},{"hreflang":"en-nl","href":"https://www.designersguild.com/nl/our-eco-policy/l1695"},{"hreflang":"en-no","href":"https://www.designersguild.com/no/our-eco-policy/l1695"},{"hreflang":"en-nz","href":"https://www.designersguild.com/nz/our-eco-policy/l1695"},{"hreflang":"en-se","href":"https://www.designersguild.com/se/our-eco-policy/l1695"},{"hreflang":"en-us","href":"https://www.designersguild.com/us/our-eco-policy/l1695"},{"hreflang":"es","href":"https://www.designersguild.com/es/our-eco-policy/l1695"},{"hreflang":"fi-fi","href":"https://www.designersguild.com/fi/our-eco-policy/l1695"},{"hreflang":"fr","href":"https://www.designersguild.com/fr/our-eco-policy/l1695"},{"hreflang":"fr-ch","href":"https://www.designersguild.com/fr-ch/our-eco-policy/l1695"},{"hreflang":"it-it","href":"https://www.designersguild.com/it/our-eco-policy/l1695"},{"hreflang":"ru","href":"https://www.designersguild.com/ru/our-eco-policy/l1695"},{"hreflang":"x-default","href":"https://www.designersguild.com/row/our-eco-policy/l1695"}],"CountryDropDown":{"countryDropDownItems":[{"CountryID":81,"Code":null,"LanguageID":1,"RegionID":3,"LanguageCode":"en","Country":"UK","Region":"Europe","URL":"uk","URLKeywords":"","SortOrder":1,"PageID":0},{"CountryID":15,"Code":null,"LanguageID":4,"RegionID":3,"LanguageCode":"de","Country":"Austria","Region":"Europe","URL":"at","URLKeywords":"","SortOrder":11,"PageID":0},{"CountryID":23,"Code":null,"LanguageID":1,"RegionID":3,"LanguageCode":"en","Country":"Belgium","Region":"Europe","URL":"be","URLKeywords":"","SortOrder":12,"PageID":0},{"CountryID":62,"Code":null,"LanguageID":1,"RegionID":3,"LanguageCode":"en","Country":"Denmark","Region":"Europe","URL":"dk","URLKeywords":"","SortOrder":13,"PageID":0},{"CountryID":74,"Code":null,"LanguageID":15,"RegionID":3,"LanguageCode":"fi","Country":"Finland","Region":"Europe","URL":"fi","URLKeywords":"","SortOrder":15,"PageID":0},{"CountryID":79,"Code":null,"LanguageID":3,"RegionID":3,"LanguageCode":"fr","Country":"France","Region":"Europe","URL":"fr","URLKeywords":"","SortOrder":16,"PageID":0},{"CountryID":60,"Code":null,"LanguageID":4,"RegionID":3,"LanguageCode":"de","Country":"Germany","Region":"Europe","URL":"de","URLKeywords":"","SortOrder":17,"PageID":0},{"CountryID":106,"Code":null,"LanguageID":1,"RegionID":3,"LanguageCode":"en","Country":"Ireland","Region":"Europe","URL":"ie","URLKeywords":"","SortOrder":18,"PageID":0},{"CountryID":114,"Code":null,"LanguageID":6,"RegionID":3,"LanguageCode":"it","Country":"Italy","Region":"Europe","URL":"it","URLKeywords":"","SortOrder":19,"PageID":0},{"CountryID":170,"Code":null,"LanguageID":13,"RegionID":3,"LanguageCode":"en","Country":"Netherlands","Region":"Europe","URL":"nl","URLKeywords":"","SortOrder":20,"PageID":0},{"CountryID":71,"Code":null,"LanguageID":5,"RegionID":3,"LanguageCode":"es","Country":"Spain","Region":"Europe","URL":"es","URLKeywords":"","SortOrder":23,"PageID":0},{"CountryID":202,"Code":null,"LanguageID":1,"RegionID":3,"LanguageCode":"en","Country":"Sweden","Region":"Europe","URL":"se","URLKeywords":"","SortOrder":24,"PageID":0},{"CountryID":171,"Code":null,"LanguageID":1,"RegionID":3,"LanguageCode":"en","Country":"Norway","Region":"Europe","URL":"no","URLKeywords":"","SortOrder":52,"PageID":0},{"CountryID":118,"Code":null,"LanguageID":11,"RegionID":4,"LanguageCode":"jp","Country":"Nihon","Region":"Africa, Asia & the Middle East","URL":"jp","URLKeywords":"","SortOrder":71,"PageID":0},{"CountryID":46,"Code":null,"LanguageID":3,"RegionID":3,"LanguageCode":"fr","Country":"Switzerland","Region":"Europe","URL":"fr-ch","URLKeywords":"","SortOrder":102,"PageID":0},{"CountryID":46,"Code":null,"LanguageID":4,"RegionID":3,"LanguageCode":"de","Country":"Switzerland","Region":"Europe","URL":"de-ch","URLKeywords":"","SortOrder":103,"PageID":0},{"CountryID":196,"Code":null,"LanguageID":10,"RegionID":3,"LanguageCode":"ru","Country":"Russian Federation","Region":"Europe","URL":"ru","URLKeywords":"","SortOrder":109,"PageID":0},{"CountryID":238,"Code":null,"LanguageID":2,"RegionID":2,"LanguageCode":"us","Country":"United States","Region":"North America","URL":"us","URLKeywords":"","SortOrder":125,"PageID":0},{"CountryID":16,"Code":null,"LanguageID":12,"RegionID":6,"LanguageCode":"au","Country":"Australia","Region":"Australasia","URL":"au","URLKeywords":"","SortOrder":150,"PageID":0},{"CountryID":175,"Code":null,"LanguageID":18,"RegionID":6,"LanguageCode":"nz","Country":"New Zealand","Region":"Australasia","URL":"nz","URLKeywords":"","SortOrder":151,"PageID":0},{"CountryID":67,"Code":null,"LanguageID":1,"RegionID":3,"LanguageCode":"en","Country":"Other Countries in Europe","Region":"Europe","URL":"eu","URLKeywords":"","SortOrder":255,"PageID":0},{"CountryID":51,"Code":null,"LanguageID":1,"RegionID":4,"LanguageCode":"en","Country":"Rest of the World","Region":"Africa, Asia & the Middle East","URL":"row","URLKeywords":"","SortOrder":255,"PageID":0}]},"ProductTypeDropDown":{"ProductTypes":[{"ProductTypeID":15,"Name":"Tissu","NamePlural":null,"URLKeywords":null,"SortOrder":0,"FilterIndexRestrictions":null,"ProductPageIDs":null,"FormValue":"tissu"},{"ProductTypeID":18,"Name":"Papier Peint","NamePlural":null,"URLKeywords":null,"SortOrder":0,"FilterIndexRestrictions":null,"ProductPageIDs":null,"FormValue":"papier-peint"},{"ProductTypeID":8,"Name":"Peinture","NamePlural":null,"URLKeywords":null,"SortOrder":0,"FilterIndexRestrictions":null,"ProductPageIDs":null,"FormValue":"peinture"},{"ProductTypeID":10,"Name":"Tapis","NamePlural":null,"URLKeywords":null,"SortOrder":0,"FilterIndexRestrictions":null,"ProductPageIDs":null,"FormValue":"tapis"},{"ProductTypeID":4,"Name":"Coussin","NamePlural":null,"URLKeywords":null,"SortOrder":0,"FilterIndexRestrictions":null,"ProductPageIDs":null,"FormValue":"coussin"},{"ProductTypeID":1,"Name":"Linge de Lit","NamePlural":null,"URLKeywords":null,"SortOrder":0,"FilterIndexRestrictions":null,"ProductPageIDs":null,"FormValue":"linge-de-lit"},{"ProductTypeID":2,"Name":"Plaid","NamePlural":null,"URLKeywords":null,"SortOrder":0,"FilterIndexRestrictions":null,"ProductPageIDs":null,"FormValue":"plaid"},{"ProductTypeID":35,"Name":"Mobilier","NamePlural":null,"URLKeywords":null,"SortOrder":0,"FilterIndexRestrictions":null,"ProductPageIDs":null,"FormValue":"mobilier"}]},"TradeMember":false,"TradeAllowed":false,"CanViewRRPs":false,"LoginStatus":0,"UserName":null},"Visitor":{"visitorDbId":213142299,"FullName":null,"Email":null,"Culture":null,"VisitorCreatedDT":"0001-01-01T00:00:00","memberId":null,"tradePriceListId":null,"memberTradeAccountNumber":null,"memberTradeAccountID":null,"memberDisplayTradePrice":false,"memberTradeDataSourceJson":null,"tradePermissionAccountAdmin":false,"tradePermissionPlaceOrder":false,"tradePermissionViewAccounts":false,"tradePermissionDownloadPricelistsBrochures":false,"tradePermissionDownloadProductFeeds":false},"DotDigitalBehaviourProfile":{"WebBehaviourTrackingProfileID":"DM-1667704159-01"},"Scrapbook":{"Images":[]},"TradeOrderingAllowed":true,"SearchTerm":null,"ProductType":null,"LanguageID":3,"CountryID":46,"Date":"2023-12-01T00:00:00","ContentType":0,"ContentID":1695,"SiteSectionID":0,"ShowRecentlyViewed":false,"Partial":null,"IsBot":true,"CategoryPageProductType":null}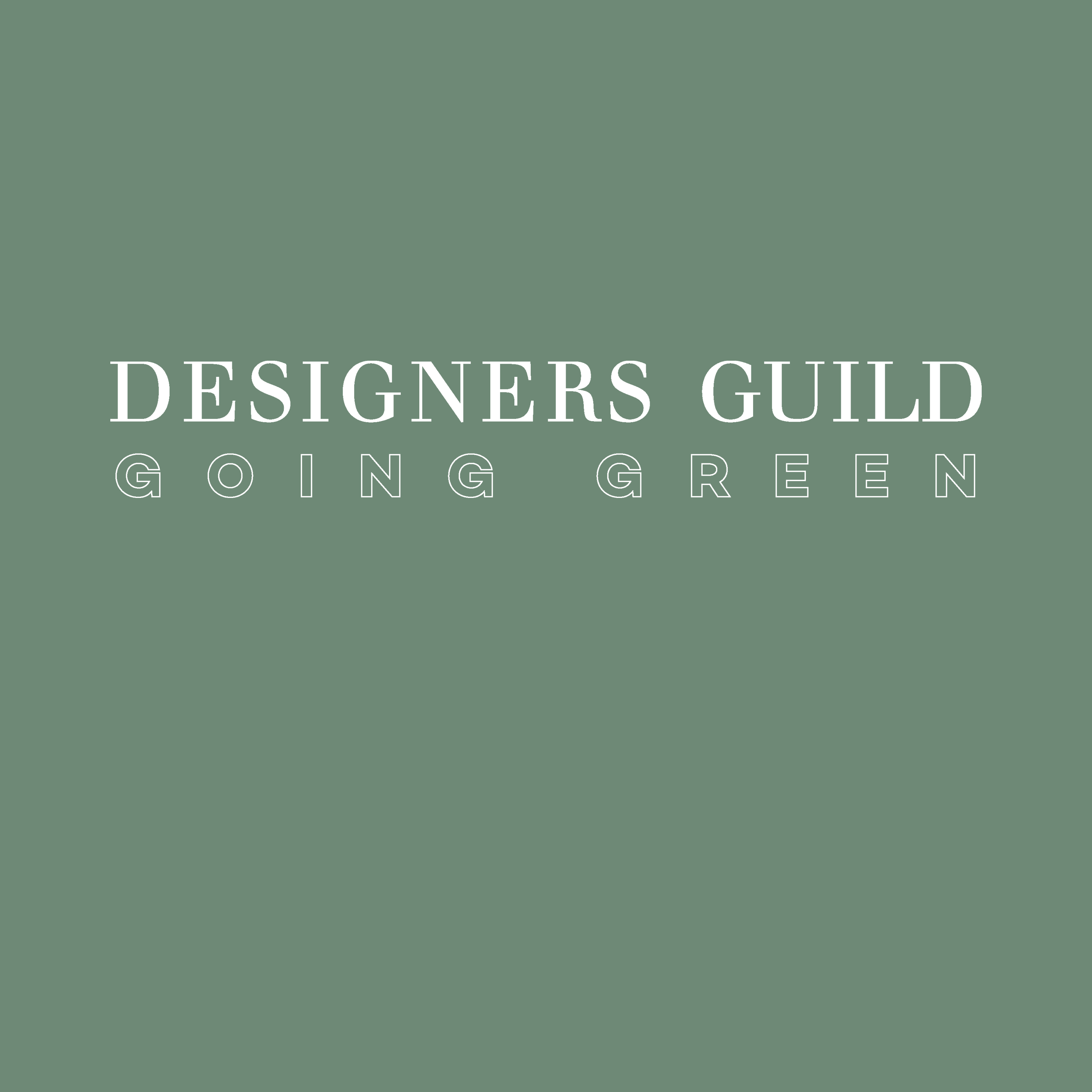 Notre politique en matière d'environnement et de commerce éthique
Notre mission environnementale
"Nous avons un engagement et un dévouement inébranlables envers nos responsabilités écologiques et sociales en tant qu'entreprise. Nous nous engageons à revoir constamment notre chaîne d'approvisionnement - de l'initiation du produit jusqu'à l'élimination de nos matériaux d'emballage - de manière à améliorer l'environnement pour nos fournisseurs et nos clients dans la mesure du possible."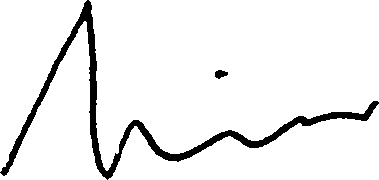 Simon Jeffreys
Directeur Général
Designers Guild Group Limited
Dans la Maison
La responsabilité est un processus continu.
Nous avons supprimé le plastique à usage unique dans tous nos bureaux. Nous recyclons tous les déchets de papier et de carton. Tous les déchets issus de la fabrication de nos produits et du fonctionnement de notre entreprise sont soit recyclés, soit utilisés pour produire de l'énergie renouvelable.
Tous nos véhicules logistiques, y compris ceux de nos représentants, sont désormais électriques.
Tous nos sacs de transport et papiers d'emballage sont fabriqués à partir de papier ou de carton durable et sont entièrement recyclables.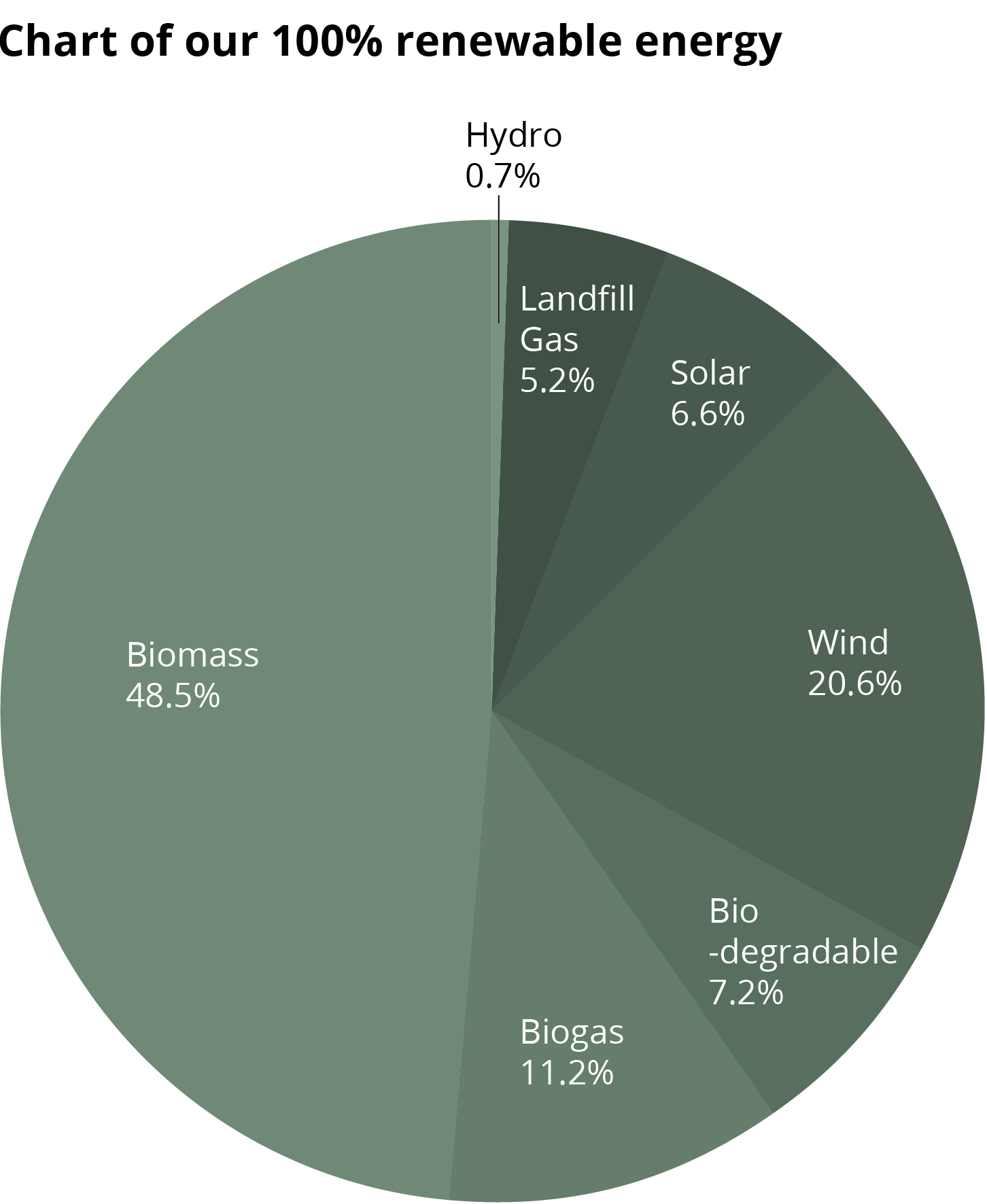 Produits
Beaucoup de nos produits sont fabriqués à partir de fibres naturelles ou sont recyclables.
Au printemps 2019, nous avons lancé une collection innovante de tissus recyclés, Lisbon qui est l'une des premières du secteur. N'utilisant aucune eau dans sa fabrication - elle est entièrement réalisée à partir de fils recyclés de l'industrie de la mode. Au printemps 2022, Watkin Weaves a les mêmes références écologiques fortes, avec des fils fabriqués à partir d'un biproduit de déchets textiles.
Pour l'automne 22, nous avons lancé plusieurs collections avec de sérieuses références écologiques : Les tissages Haldon - Abernethy, Delamere et Haldon sont créés avec 75% de laine recyclée qui provient de déchets textiles pré et post-consommation. Une fois triés, les tissus sont lavés avec un détergent doux, puis déchiquetés en fibres qui sont ensuite mélangées en fils pour composer la palette de couleurs. Le mélange de ces fils est habilement guidé par le fournisseur pour maintenir la cohérence des couleurs d'un lot à l'autre. Aucune autre teinture n'a lieu, car le processus utilise beaucoup moins d'énergie et d'eau que la production de fil standard. Le tissu fini est délicatement brossé pour créer une poignée douce sans compromettre la construction incroyablement résistante qui répond à plus de 100 000 frottements, ce qui permet de l'utiliser pour des aménagements intérieurs exigeants.
Loden - Un tissu feutré semblable à de la laine, créé à partir de bouteilles en plastique recyclées, - approuvé par la norme Global Recycling Standard. Jusqu'à 40 bouteilles en plastique provenant de déchets post-consommation sont recyclées pour créer 1 mètre de tissu.
Les bouteilles sont broyées en granulés qui sont ensuite fondus pour extruder le nouveau fil de PET. Le fil est approuvé par la norme Global Recycling Standard. Les couleurs sont créées à l'aide de colorants dispersés qui utilisent moins d'eau que la teinture d'autres fibres comme le coton. Notre finition facile à nettoyer est à base d'eau et n'utilise donc aucun produit chimique nocif.
'Better Cotton'
Nous avons également introduit le BC - 'Better Cotton' dans nos collections et Cassia Cord a une pile entièrement en Better Cotton et notre velours coordonné Cassia deviendra BC au fur et à mesure de la reconstitution des stocks.
Une grande partie de nos tissus sont homologués Oekotex, l'organisme d'homologation le plus connu au monde pour garantir que nos produits sont exempts de substances nocives. Il est synonyme de confiance pour le client et de haute sécurité pour le produit.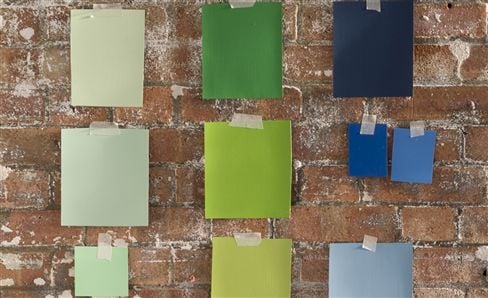 Peinture
Notre collection est entièrement à base d'eau, végétalienne et à faible teneur en COV (composés organiques volatils, qui contribuent à la pollution atmosphérique), ce qui la rend pratiquement sans solvant. Les pinceaux et le matériel de peinture peuvent être facilement nettoyés sans produits chimiques nocifs. Conçue pour durer - notre peinture offre une couverture, une adhérence et un écoulement excellents, ce qui signifie que moins de couches sont nécessaires par rapport aux autres peintures haut de gamme.
Toutes nos peintures sont fabriquées au Royaume-Uni. Nos pots de peinture sont fabriqués à partir d'acier recyclé à 50 % et nos emballages sont fabriqués à partir de matériaux recyclés, réutilisables.
Organismes de bienfaisance
Notre plus grande contribution a été de soutenir Oxfam pour la construction d'une école en République démocratique du Congo.
Toutes les chutes de tissu sont données à diverses organisations caritatives pour enfants, par exemple Children's Scrap Project. Tous les restes de tissus et les tissus de fin de série sont recyclés.
Nous travaillons depuis plusieurs années avec l'organisation caritative Maggie's, qui fournit gratuitement un soutien pratique et émotionnel aux personnes atteintes d'un cancer et à leurs familles, par le biais de centres de soutien construits sur le terrain des hôpitaux spécialisés dans le traitement du cancer du NHS. En 2018, Tricia Guild a dirigé la décoration intérieure d'un nouveau centre pour Maggie's.
Nous révisons constamment nos politiques de recyclage et de collecte des déchets et nous collaborons également avec le World Land Trust en faisant un don mensuel à son programme Buy an Acre. Chaque acre acheté protège des habitats menacés et leur faune en Colombie, au Mexique et en Zambie. Voir notre soutien à World Land Trust.
POUR EN SAVOIR PLUS, CLIQUEZ ICI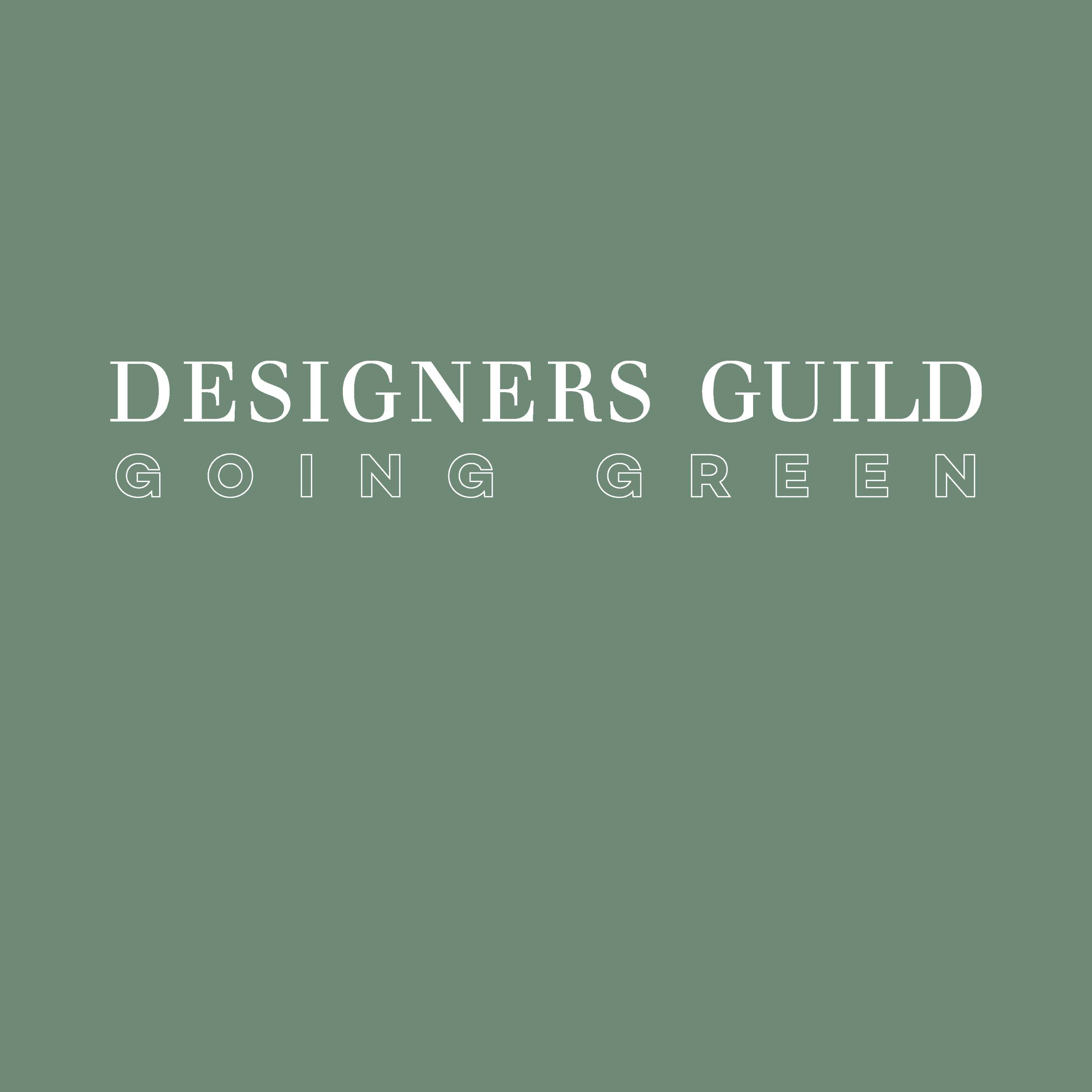 Politique de commerce éthique
Notre mission en matière de commerce éthique
"Nous aspirons et nous nous engageons à pratiquer un commerce éthique dans l'ensemble de notre entreprise. Nous nous engageons à revoir notre chaîne d'approvisionnement, du lancement du produit jusqu'à l'élimination de nos matériaux d'emballage, de manière à améliorer l'environnement pour nos fournisseurs et nos clients dans la mesure du possible. Nos collaborateurs ont pour mission de traiter de manière éthique toutes les personnes qu'ils rencontrent, de manière honnête, ouverte et collaborative. Nous ne traitons qu'avec des fournisseurs qui ont une éthique similaire."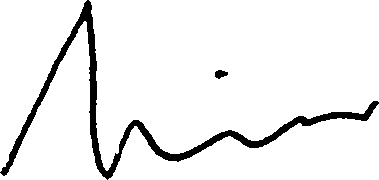 Simon Jeffreys
Directeur Général
Designers Guild Group Limited
Nos politiques
Nous appliquons un certain nombre de politiques internes afin de garantir que nous menons nos activités de manière éthique et transparente. Ces politiques comprennent
Politique anti-esclavage. Cette politique définit la position de Designers Guild sur l'esclavage moderne et explique comment les fournisseurs et les employés peuvent identifier tout cas de ce genre et où ils peuvent trouver de l'aide.
Code de conduite des affaires. Ce code explique la manière dont nous nous comportons en tant qu'organisation et comment nous attendons de nos employés et fournisseurs qu'ils agissent.
Politique de recrutement. Nous appliquons une politique de recrutement rigoureuse, notamment en vérifiant l'éligibilité de tous les employés à travailler au Royaume-Uni, afin de nous prémunir contre la traite des êtres humains ou les personnes contraintes de travailler contre leur gré.
Une politique de dénonciation.
Nos partenariats
Nous sommes fiers des relations honnêtes, ouvertes et collaboratives que nous entretenons avec nos fournisseurs. Nous nous approvisionnons en produits dans le monde entier, mais nous ne traitons qu'avec des fournisseurs qui ont une éthique similaire à la nôtre, en privilégiant souvent les grandes usines qui peuvent offrir des conditions de travail correctes. Nous sommes également abonnés à SEDEX, une organisation mondiale à but non lucratif pour le partage de données responsables sur les chaînes d'approvisionnement.
Tous les nouveaux fournisseurs font l'objet d'une évaluation par nos soins avant que nous ne nous engagions dans une quelconque transaction, y compris une recherche en ligne pour s'assurer que l'entreprise en question n'a jamais été condamnée pour des délits liés à l'esclavage moderne. Notre politique éthique fait partie de notre contrat avec les fournisseurs et ceux-ci sont tenus de confirmer qu'aucune partie de leurs opérations commerciales n'est en contradiction avec cette politique.
Nous effectuons souvent des visites sur place pour renforcer notre compréhension et nous permettre d'évaluer les risques avec précision.
L'avenir
Nous révisons constamment nos procédures afin de continuer à contrôler notre propre organisation et nos chaînes d'approvisionnement pour garantir que nos activités suivent la politique éthique à laquelle nous souscrivons en tant qu'entreprise.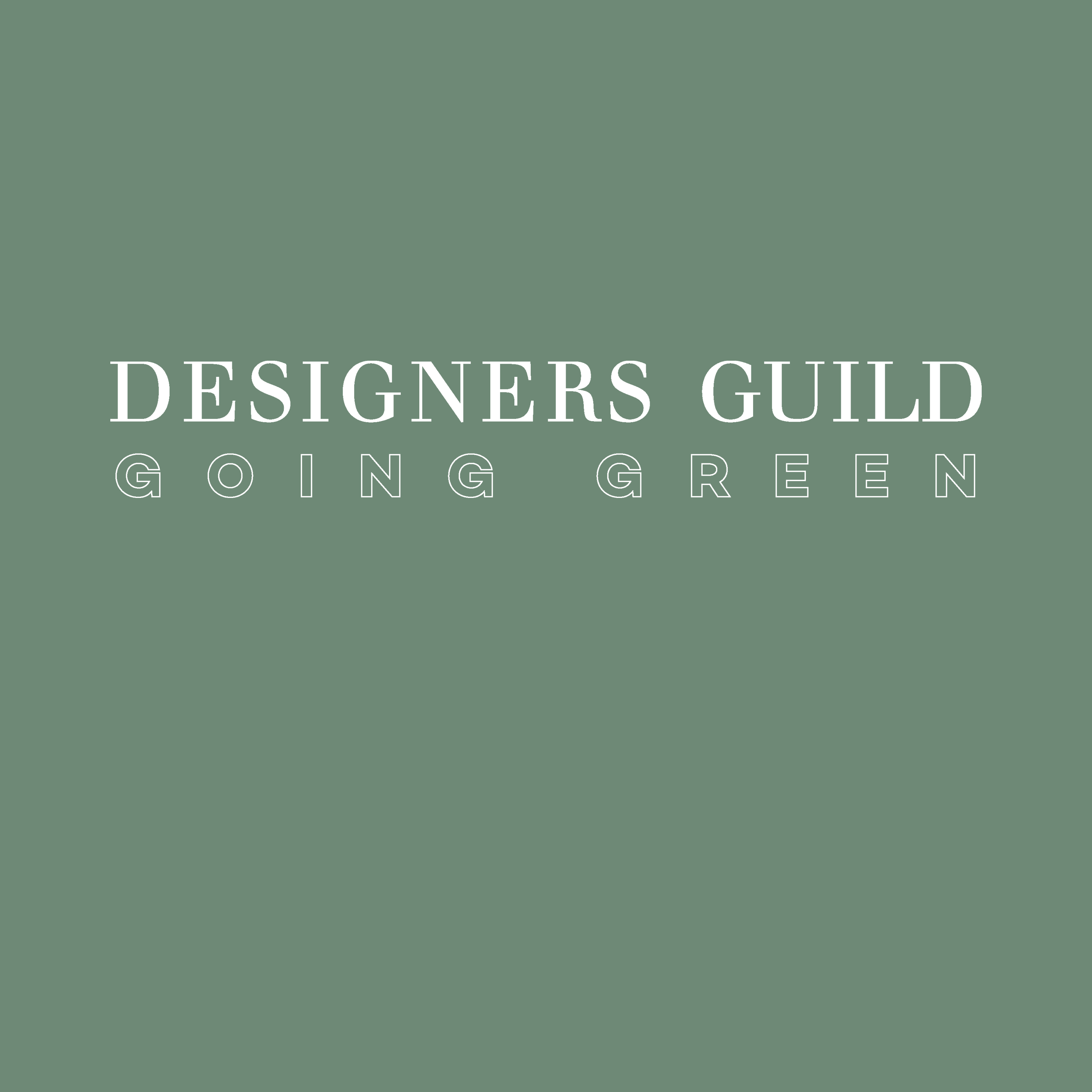 Unsere Richtlinien für ein ethisches und umweltgerechtes Handeln
Our Environmental Mission
"We have an unwavering commitment and dedication to our ecological and social responsibilities as a company. We are committed to constantly reviewing our supply chain - from the initiation of product through to the disposal of our packaging material - in a way that enhances the environment for our suppliers and our customers wherever possible."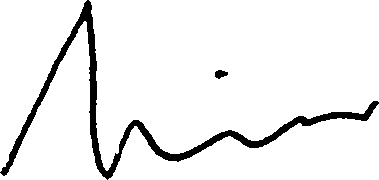 Simon Jeffreys
Chief Executive
Designers Guild Group Limited
Intern
Verantwortung ist ein fortlaufender Prozess
Wir haben Einwegplastik in allen unseren Bürostandorten entfernt. Wir recyceln sämtliches Altpapier und alle Kartonagen. Alle Abfälle aus der Herstellung unserer Produkte werden entweder recycelt oder zur Erzeugung erneuerbarer Energien verwendet.
Zudem sind alle von uns verwendeten Logistikfahrzeuge, einschließlich aller Fahrzeuge unserer Represäntaten, auf elektro umgestellt.
Unsere Tragetaschen und Geschenkpapiere werden aus nachhaltigem Papier hergestellt und sind vollständig recycelbar.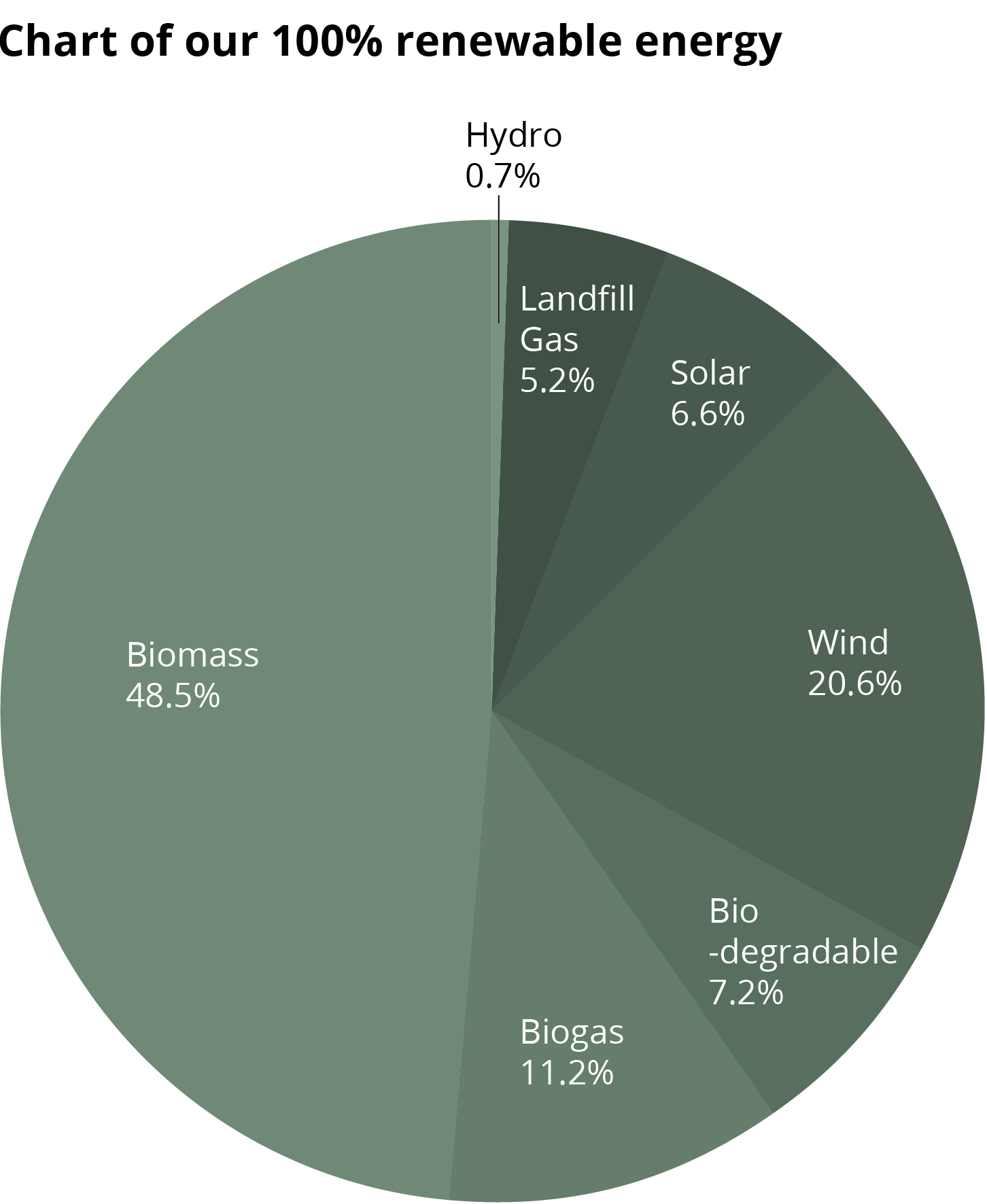 Produkte
Viele unserer Produkte bestehen aus Naturfasern oder sind recycelbar.
Im Frühjahr 2019 haben wir mit Lisbon eine innovative Kollektion aus recycelten Stoffen auf den Markt gebracht, die eine der ersten überhaupt in der gesamten Branche war. Bei der Herstellung wir kein Wasser verwendet - es wird vollständig aus recycelten Garnen aus der Modeindustrie hergestellt. Watkin weaves ergänzt diese Erfolgsgeschichte im Frühjahr 22 mit recycelten und Ökötex zertifitierten Stoffen.
Mit der neuen Herbst 22 Kollektione haben wir eine neue, sehr umweltbewusste Bezugstoffkollektion auf den Markt gebracht - Die Stoffe Abernethy, Delamere und Haldon aus unserer Kollektion Haldon Weaves werden zu 75% aus recycelter Wolle hergestellt, die aus Textilabfällen stammen. Die Stoffreste werden zuerst sortiert, mit einem feinem Waschmittel gewaschen und dann zerschreddert um ein neues Garn zu erstellen. Beim Mischen der Garne wir druch aufwendige Prozesse darauf geachtet, dass nach Farbchargen sortiert wird um möglichst ein nachträgliches Farben zu vermeiden. Und somit diesen Arbeitsschritt komplett einzusparen. Dies wiederum bedeutet weniger Energie- und Wasserverbrauch und ist somit sehr nachhaltig. Das fertige Produkt wird sanft gebürstet für einen besonders weichen Griff. Mit 100.000 Scheuertouren sind die Stoffe äußerst langlebig und sehr strapazierfähig.
LodenLoden - ein gefilzter wollähnlicher Stoff aus 100% PET, der aus recycelten Plastikflaschen hergestellt wird - genehmigt und unterstützt vom Global Recycling Standard. Bis zu 40 Plastikflaschen werden recycelt um einen Meter Stoff herzustellen.
Die Flaschen werden in feine Flocken geschreddert, die dann geschmolzen werden, um von giftigen Chemikalien zu entfernen. Der geschmolzene Kunststoff wird extrudiert und nach dem Abkühlen zu neuen Polyesterfasern. Loden wird dispers gefärbt, wobei kleine Partikel mit intensiver Farbe unter Druck aufgetragen werden – so wird weniger Wasser verbraucht als beim Färben anderer Fasern. Ökö Tex zertifiziert für ein zusätzliches Versprechen, dass bei der Produktion keine schädlichen Substanzen verwendet werden.
'Better Cotton'
Wir haben 'BC' - Better Cotton in unsere Kollektionen aufgenommen.Cassia Cord besteht aus reinem Better Cotton, unser Velour Cassia wird dem bald folgen.
Ein Großteil unserer Stoffe ist Ökötex zertifiziert und durch die internationale Prüfstelle getestet und bestätigt, dass unsere Produkte frei von Schadstoffen sind. Diese bekannte Zertifizierung steht für Vertrauen und eine hohe Produktsicherheit.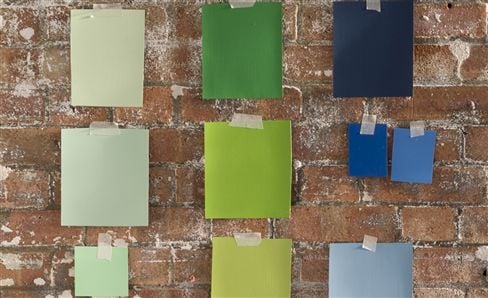 Farbe
Unsere Farben sind wasserbasierenden, vegan und enthält wenig VOCs (flüchtige organische Verbindungen die zur Luftverschmutzung beitragen), somit sind unsere Farben komplett lösungsmittelfrei. Pinsel und Maluntensilien lassen sich nach dem Malern einfach mit Wasser reinigen und es werden keine schädlichen Chemikalien benötigt. Die Farben sind äußerst langlebig und bieten eine hervorragende Deckkraft, Haftung und Streichfähigkeit, was wiederum bedeutet, dass im Vergleich zu anderen Wandfarben, weniger Anstriche benötigt werden.
Wohltätigkeitsorganisationen
Unsere größte Unterstützung von Oxfam beim Bau einer Schule in der Dekomkratischen Republik Kongo.
Alle Stoffreste werden an verschiedene Wohltätigkeitsorganisationen für Kinder gespendet. Ein Großteil davon an das Children's Scrap Project. Generell werden alle Tapeten- und Stoffreste wiederverwendet und upgecycelt.
Wir arbeiten seit mehreren Jahren mit der Wohltätigkeitsorganisation Maggie's zusammen - eine Organisation die krebserkrankte Menschen und deren Familien unterstützen. Im Jahr 2018 leitete Tricia Guild die Innenarchitektur eines neuen Zentrums für Maggie's.
Wir überprüfen ständig unsere Recycling- und Abfallrichtlinien und arbeiten mit dem World Land Trust zusammen und unterstützen das Buy-an-Arce Programm mit spenden. Jeder verkaufte Hektar schützt bedrohte Lebensräume und die Tierwelt in Kolumbien, Mexiko und Sambia. Unter dem folgenden Link können Sie mehr über dieses Programm erfahren.
Klicken Sie hier um mehr zu erfahren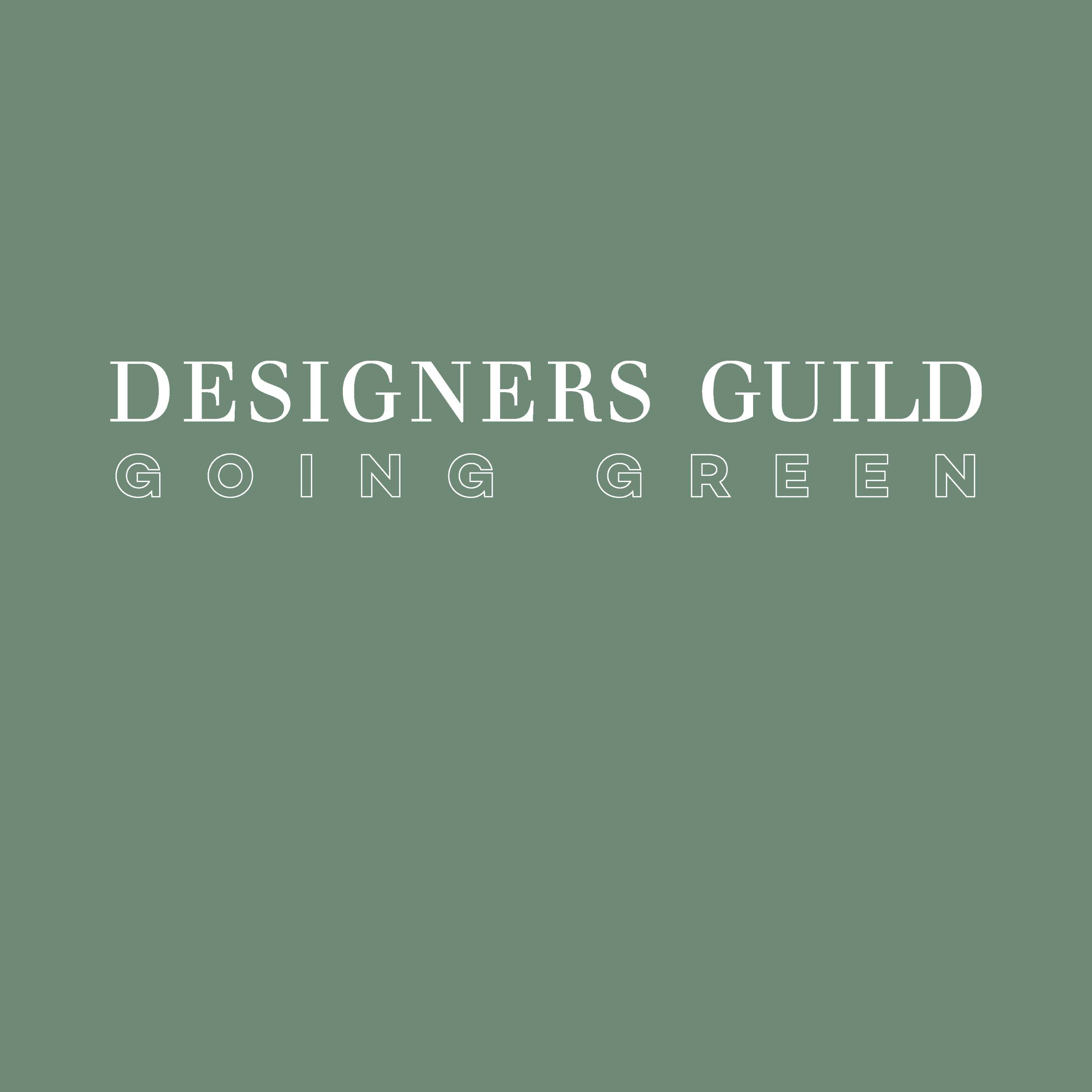 Our Ethical Trading Mission
"We have an aspiration and a commitment to trade ethically throughout our business. We are committed to reviewing our supply chain, from the initiation of product through to the disposal of our packaging material, in a way that enhances the environment for our suppliers, and our customers wherever possible. Our people are tasked with dealing ethically with everyone they meet in an honest, open and collaborative fashion. We only deal with suppliers who have a similar ethical ethos."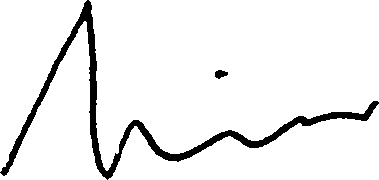 Simon Jeffreys
Chief Executive
Designers Guild Group Limited
Unsere Richtlinien
Wir halten uns streng an unseren internen Richtlinien, um sicherzustellen, unsere Geschäfte auf etische und transparente Weise zu führen. Diese beinhalten:
Anti-Sklaverei Politik - dies Richtlinie legt die Haltung von Designers Guild zur modernen Sklaverei dar und erklärt, wie Lieferanten und Mitarbeiter derartige Fälle erkennen und an wen sie sich wenden können.
Verhaltenskodex im Geschäftsleben - dieser Kodex erläutert, wie wir uns als Organisation verhalten und was wir von unseren Mitarbeitern und Liefernaten erwarten.
Einstellungspolitik - wir betreiben eine strenge Rekrutierungspolitik, die unter anderem auch beinhaltet, dass Arbeitserlaubnisse überprüft werden für eine hohe Transparenz.
Unsere Partner
Wir sind stolz auf die ehrlichen, offenen und kooperativen Beziehungen, die wir zu unseren Lieferanten pflegen. Wir beziehen Produkte aus der ganzen Welt, arbeiten nur mit Lieferanten zusammen, die unsere etischen Grundsätze teilen und ebenfalls großen Wert auf angemessene und faire Arbeitsbedingungen pflegen. Wir sind teil der SEDEX Gruppe, eine globale gemeinnützige Organisation für einen verantwortungsbewussten Austausch von Daten und Lieferketten.
Alle neuen Lieferanten werden von uns selbst einer Bewertung unterzogen - Transparenz ist uns sehr wichtig, wir stellen sicher, dass es bei all unseren Lieferanten und Geschäftspartner keine Menschenrechtsverletungen gibt und gab. Unsere Ethikrichtlinien sind Teil unserer Lieferantenverträge, mit Unterzeichnung der Verträge wird beidseitig bestätigt, dass diese Richtlinien eingehalten werden müssen.
Selbstverständlich führen wir oft Besuche bei unseren Lieferanten vor Ort durch, um uns ständig ein Blick in die Abläufe zu verschaffen und die interne Prozesse zu überwachen.
Die Zukunft
Wir überprüfen ständig unsere Abläufe und Verfahren, um durchgehend sicherzustellen, dass alle Arbeitsabläufe in unserem Unternehmen, sowie die Zusammenarbeit mit unseren Geschäftspartnern, unseren ethischen Firmengrundsätzen gerecht werden.