{"PagingOverride":false,"IncludesForm":false,"RequiresKendoDatePicker":false,"RequiresMDC":false,"RequiresFileDownloader":false,"IsShop":false,"OriginalSemanticString":null,"NoFollow":false,"NoIndex":false,"CustomCanonical":null,"AttributeFilterText":null,"AttributeSignatureText":null,"UserInCorrectSite":false,"CountryCorrectorDismissed":false,"CorrectSitesForUser":[{"CountryLanguageID":5,"RegionID":2,"CountryID":238,"CountryCode":"US","LanguageID":2,"SortOrder":125,"Name":"United States","URL":"us","DotNetCulture":"en-US","ShopEnabled":true,"LanguageCode":"us","LanguageDotNetCulture":"en-US","MertexCurrencyCode":"USD","CurrencyCode":"USD","PriceListID":2,"AllowTradeOrders":true,"AcceptAmazonPay":true,"BuyOnlineRedirectAllowed":false,"EcommerceEnabled":true,"SamplesEnabled":false}],"PrefetchedResources":[{"Name":"Quantity","Value":"Quantity"},{"Name":"QuantityRequired","Value":"You must provide a quantity"},{"Name":"pleaseGreaterThanEqualTo","Value":"Please enter a value greater than or equal to"},{"Name":"pleaseLessThanEqualTo","Value":"Please enter a value less than or equal to"},{"Name":"ShowImageProducts","Value":"Tap here to view products in the above image"},{"Name":"HideImageProducts","Value":"Tap here to hide products in the above image"},{"Name":"Sorry","Value":"Sorry"},{"Name":"ThereWereNoResultsForThatCombination","Value":"There were no results for that combination of filters."},{"Name":"WeHaveDeselectedTheFollowing","Value":"We have deselected the following filter(s) for you"},{"Name":"AttributeFilterTextResultFoundFor","Value":"{Count} result found for {AttributeFilterText}"},{"Name":"AttributeFilterTextResultsFoundFor","Value":"{Count} results found for {AttributeFilterText}"},{"Name":"MajorError","Value":"We could not process your request at this present time. Please click on the back button and try again. If this problem re-occurs, please email shoponlineuk@designersguild.com and one of our customer service agents will get back to you as soon as possible"}],"PrefetchedSnippets":[],"HeaderBanners":[],"HasHeaderBanners":false,"FooterBanners":[],"HasFooterBanners":false,"EcommercePopupBanners":[],"HasEcommercePopupBanners":false,"Banners":[{"id":12,"name":"One","banners":[{"bannerId":8490,"name":"Lookbooks 12 (Inspiration)","version":9,"sortOrder":1,"overlayText":"","altText":null,"titleText":null,"width":1024,"height":960,"linkURL":"/ru/l1179","newWindow":false,"foregroundColour":"#000000","backgroundColour":"#ffffff","fontClass":null,"restrictions":{"menuIds":[12,66,106],"siteSectionIds":null,"pageIds":null}},{"bannerId":6325,"name":"Christian Lacroix","version":11,"sortOrder":2,"overlayText":"","altText":"Christian Lacroix","titleText":"Christian Lacroix","width":1024,"height":394,"linkURL":"/ru/christian-lacroix/l1397","newWindow":false,"foregroundColour":"#000000","backgroundColour":"#ffffff","fontClass":"default-text","restrictions":{"menuIds":[11,45,72,91,108],"siteSectionIds":null,"pageIds":null}}]},{"id":13,"name":"Two","banners":[{"bannerId":8489,"name":"Films 13 (Inspiration)","version":11,"sortOrder":1,"overlayText":"","altText":null,"titleText":null,"width":1024,"height":960,"linkURL":"/ru/films/l1180","newWindow":false,"foregroundColour":"#000000","backgroundColour":"#ffffff","fontClass":null,"restrictions":{"menuIds":[12,66,106],"siteSectionIds":null,"pageIds":null}},{"bannerId":7098,"name":"Ralph Lauren New","version":10,"sortOrder":2,"overlayText":"","altText":"Ralph Lauren","titleText":"Ralph Lauren","width":1024,"height":394,"linkURL":"/ru/ralph-lauren/l1398","newWindow":false,"foregroundColour":"#000000","backgroundColour":"#ffffff","fontClass":"default-text","restrictions":{"menuIds":[45,72,91,108],"siteSectionIds":null,"pageIds":null}}]},{"id":14,"name":"Three","banners":[{"bannerId":8491,"name":"Blog 14 (Inspiration)","version":5,"sortOrder":1,"overlayText":"","altText":null,"titleText":null,"width":1024,"height":960,"linkURL":"/ru/dg-world/blog/l601","newWindow":false,"foregroundColour":"#000000","backgroundColour":"#ffffff","fontClass":null,"restrictions":{"menuIds":[12,66,106],"siteSectionIds":null,"pageIds":null}},{"bannerId":1809,"name":"Royal Collection","version":11,"sortOrder":2,"overlayText":"","altText":"Royal Collection","titleText":"Royal Collection","width":1024,"height":394,"linkURL":"/ru/the-royal-collection/l1396","newWindow":false,"foregroundColour":"#000000","backgroundColour":"#ffffff","fontClass":"default-text","restrictions":{"menuIds":[45,72,91,108],"siteSectionIds":null,"pageIds":null}}]},{"id":15,"name":"Four","banners":[{"bannerId":4115,"name":"News & Events 15 (Inspiration)","version":5,"sortOrder":1,"overlayText":"","altText":null,"titleText":null,"width":1024,"height":960,"linkURL":"/ru/dg-world/news-and-events/l602","newWindow":false,"foregroundColour":"#000000","backgroundColour":"#ffffff","fontClass":null,"restrictions":{"menuIds":[12,66,106],"siteSectionIds":null,"pageIds":null}},{"bannerId":1805,"name":"William Yeoward","version":10,"sortOrder":2,"overlayText":"","altText":"William Yeoward","titleText":"William Yeoward","width":1024,"height":394,"linkURL":"/ru/william-yeoward/l1399","newWindow":false,"foregroundColour":"#000000","backgroundColour":"#ffffff","fontClass":"default-text","restrictions":{"menuIds":[11,45,72,91,108],"siteSectionIds":null,"pageIds":null}}]},{"id":16,"name":"Five","banners":[{"bannerId":7779,"name":"Brands English Heritage ","version":79,"sortOrder":1,"overlayText":"","altText":"English Heritage ","titleText":"English Heritage ","width":1024,"height":394,"linkURL":"/ru/english-heritage-by-designers-guild/l1852","newWindow":false,"foregroundColour":"#000000","backgroundColour":"#ffffff","fontClass":null,"restrictions":{"menuIds":[11,45,72,91,103,108],"siteSectionIds":null,"pageIds":null}},{"bannerId":4118,"name":"Social Media 16 (Inspiration)","version":7,"sortOrder":2,"overlayText":"","altText":null,"titleText":null,"width":1024,"height":960,"linkURL":"https://www.instagram.com/designersguild/?hl=en","newWindow":false,"foregroundColour":"#000000","backgroundColour":"#ffffff","fontClass":null,"restrictions":{"menuIds":[66,106],"siteSectionIds":null,"pageIds":null}}]},{"id":17,"name":"Six","banners":[{"bannerId":4113,"name":"About Us 17 (Inspiration)","version":3,"sortOrder":1,"overlayText":"","altText":null,"titleText":null,"width":1024,"height":958,"linkURL":"/ru/company-profile/l1004","newWindow":false,"foregroundColour":"#000000","backgroundColour":"#ffffff","fontClass":null,"restrictions":{"menuIds":[12,66,106],"siteSectionIds":null,"pageIds":null}},{"bannerId":2161,"name":"RU Join Us 17","version":11,"sortOrder":2,"overlayText":"","altText":null,"titleText":null,"width":1024,"height":950,"linkURL":"/ru/join-our-mailing-list/l100","newWindow":false,"foregroundColour":"#000000","backgroundColour":"#ffffff","fontClass":"default-text","restrictions":{"menuIds":[86],"siteSectionIds":null,"pageIds":null}},{"bannerId":2117,"name":"John Derian","version":18,"sortOrder":3,"overlayText":"","altText":"John Derian","titleText":"John Derian","width":1024,"height":394,"linkURL":"/ru/john-derian/l1521","newWindow":false,"foregroundColour":"#000000","backgroundColour":"#ffffff","fontClass":"default-text","restrictions":{"menuIds":[45,72,91,108],"siteSectionIds":null,"pageIds":null}}]}],"Hotspots":[],"RecentlyViewed":[],"MasterDefinition":{"SiteSectionID":0,"TitleTag":"Ralph Lauren Fabrics | Luxury Home Collections | Designers Guild","MetaDescription":"The first fashion designer to present an all-encompassing collection for the home, Ralph Lauren maintain a vision that captures the luxurious and classic.","BackInStockReminder":null,"ItemsInBasket":0.0,"UrlBreakdown":{"ContentType":0,"ContentId":1398,"ContentDate":"2023-09-22T00:00:00","SemanticString":"ralph-lauren","countryDetails":{"CountryLanguageID":14,"RegionID":3,"CountryID":196,"CountryCode":"RU","LanguageID":10,"SortOrder":109,"Name":"Russia","URL":"ru","DotNetCulture":"ru-RU","ShopEnabled":false,"LanguageCode":"ru","LanguageDotNetCulture":"ru-RU","MertexCurrencyCode":null,"CurrencyCode":null,"PriceListID":null,"AllowTradeOrders":false,"AcceptAmazonPay":false,"BuyOnlineRedirectAllowed":false,"EcommerceEnabled":false,"SamplesEnabled":false},"contentTypeAndIdNotFound":false,"CountryAwareness":{"Match":false,"Culture":"us","objCountryItem":{"CountryLanguageID":5,"RegionID":2,"CountryID":238,"CountryCode":null,"LanguageID":2,"SortOrder":1,"Name":"United States","URL":"us","DotNetCulture":"en-US","ShopEnabled":true,"LanguageCode":"us","LanguageDotNetCulture":"en-US","MertexCurrencyCode":"USD","CurrencyCode":"USD","PriceListID":2,"AllowTradeOrders":true,"AcceptAmazonPay":true,"BuyOnlineRedirectAllowed":false,"EcommerceEnabled":false,"SamplesEnabled":false}},"GeoIPCulture":null,"siteCountryNotFoundInUrl":false},"GoogleHrefs":[{"hreflang":"de","href":"https://www.designersguild.com/de/ralph-lauren/l1398"},{"hreflang":"de-at","href":"https://www.designersguild.com/at/ralph-lauren/l1398"},{"hreflang":"de-ch","href":"https://www.designersguild.com/de-ch/ralph-lauren/l1398"},{"hreflang":"en","href":"https://www.designersguild.com/row/ralph-lauren/l1398"},{"hreflang":"en-au","href":"https://www.designersguild.com/au/ralph-lauren/l1398"},{"hreflang":"en-be","href":"https://www.designersguild.com/be/ralph-lauren/l1398"},{"hreflang":"en-dk","href":"https://www.designersguild.com/dk/ralph-lauren/l1398"},{"hreflang":"en-gb","href":"https://www.designersguild.com/uk/ralph-lauren/l1398"},{"hreflang":"en-gg","href":"https://www.designersguild.com/uk/ralph-lauren/l1398"},{"hreflang":"en-gr","href":"https://www.designersguild.com/eu/ralph-lauren/l1398"},{"hreflang":"en-ie","href":"https://www.designersguild.com/ie/ralph-lauren/l1398"},{"hreflang":"en-im","href":"https://www.designersguild.com/uk/ralph-lauren/l1398"},{"hreflang":"en-je","href":"https://www.designersguild.com/uk/ralph-lauren/l1398"},{"hreflang":"en-lu","href":"https://www.designersguild.com/be/ralph-lauren/l1398"},{"hreflang":"en-nl","href":"https://www.designersguild.com/nl/ralph-lauren/l1398"},{"hreflang":"en-no","href":"https://www.designersguild.com/no/ralph-lauren/l1398"},{"hreflang":"en-nz","href":"https://www.designersguild.com/nz/ralph-lauren/l1398"},{"hreflang":"en-se","href":"https://www.designersguild.com/se/ralph-lauren/l1398"},{"hreflang":"es","href":"https://www.designersguild.com/es/ralph-lauren/l1398"},{"hreflang":"fi-fi","href":"https://www.designersguild.com/fi/ralph-lauren/l1398"},{"hreflang":"fr","href":"https://www.designersguild.com/fr/ralph-lauren/l1398"},{"hreflang":"fr-ch","href":"https://www.designersguild.com/fr-ch/ralph-lauren/l1398"},{"hreflang":"it-it","href":"https://www.designersguild.com/it/ralph-lauren/l1398"},{"hreflang":"ru","href":"https://www.designersguild.com/ru/ralph-lauren/l1398"},{"hreflang":"x-default","href":"https://www.designersguild.com/row/ralph-lauren/l1398"}],"CountryDropDown":{"countryDropDownItems":[{"CountryID":81,"Code":null,"LanguageID":1,"RegionID":3,"LanguageCode":"en","Country":"UK","Region":"Europe","URL":"uk","URLKeywords":"","SortOrder":1,"PageID":0},{"CountryID":15,"Code":null,"LanguageID":4,"RegionID":3,"LanguageCode":"de","Country":"Austria","Region":"Europe","URL":"at","URLKeywords":"","SortOrder":11,"PageID":0},{"CountryID":23,"Code":null,"LanguageID":1,"RegionID":3,"LanguageCode":"en","Country":"Belgium","Region":"Europe","URL":"be","URLKeywords":"","SortOrder":12,"PageID":0},{"CountryID":62,"Code":null,"LanguageID":1,"RegionID":3,"LanguageCode":"en","Country":"Denmark","Region":"Europe","URL":"dk","URLKeywords":"","SortOrder":13,"PageID":0},{"CountryID":74,"Code":null,"LanguageID":15,"RegionID":3,"LanguageCode":"fi","Country":"Finland","Region":"Europe","URL":"fi","URLKeywords":"","SortOrder":15,"PageID":0},{"CountryID":79,"Code":null,"LanguageID":3,"RegionID":3,"LanguageCode":"fr","Country":"France","Region":"Europe","URL":"fr","URLKeywords":"","SortOrder":16,"PageID":0},{"CountryID":60,"Code":null,"LanguageID":4,"RegionID":3,"LanguageCode":"de","Country":"Germany","Region":"Europe","URL":"de","URLKeywords":"","SortOrder":17,"PageID":0},{"CountryID":106,"Code":null,"LanguageID":1,"RegionID":3,"LanguageCode":"en","Country":"Ireland","Region":"Europe","URL":"ie","URLKeywords":"","SortOrder":18,"PageID":0},{"CountryID":114,"Code":null,"LanguageID":6,"RegionID":3,"LanguageCode":"it","Country":"Italy","Region":"Europe","URL":"it","URLKeywords":"","SortOrder":19,"PageID":0},{"CountryID":170,"Code":null,"LanguageID":13,"RegionID":3,"LanguageCode":"en","Country":"Netherlands","Region":"Europe","URL":"nl","URLKeywords":"","SortOrder":20,"PageID":0},{"CountryID":71,"Code":null,"LanguageID":5,"RegionID":3,"LanguageCode":"es","Country":"Spain","Region":"Europe","URL":"es","URLKeywords":"","SortOrder":23,"PageID":0},{"CountryID":202,"Code":null,"LanguageID":1,"RegionID":3,"LanguageCode":"en","Country":"Sweden","Region":"Europe","URL":"se","URLKeywords":"","SortOrder":24,"PageID":0},{"CountryID":171,"Code":null,"LanguageID":1,"RegionID":3,"LanguageCode":"en","Country":"Norway","Region":"Europe","URL":"no","URLKeywords":"","SortOrder":52,"PageID":0},{"CountryID":118,"Code":null,"LanguageID":11,"RegionID":4,"LanguageCode":"jp","Country":"Nihon","Region":"Africa, Asia & the Middle East","URL":"jp","URLKeywords":"","SortOrder":71,"PageID":0},{"CountryID":46,"Code":null,"LanguageID":3,"RegionID":3,"LanguageCode":"fr","Country":"Switzerland","Region":"Europe","URL":"fr-ch","URLKeywords":"","SortOrder":102,"PageID":0},{"CountryID":46,"Code":null,"LanguageID":4,"RegionID":3,"LanguageCode":"de","Country":"Switzerland","Region":"Europe","URL":"de-ch","URLKeywords":"","SortOrder":103,"PageID":0},{"CountryID":196,"Code":null,"LanguageID":10,"RegionID":3,"LanguageCode":"ru","Country":"Russian Federation","Region":"Europe","URL":"ru","URLKeywords":"","SortOrder":109,"PageID":0},{"CountryID":238,"Code":null,"LanguageID":2,"RegionID":2,"LanguageCode":"us","Country":"United States","Region":"North America","URL":"us","URLKeywords":"","SortOrder":125,"PageID":0},{"CountryID":16,"Code":null,"LanguageID":12,"RegionID":6,"LanguageCode":"au","Country":"Australia","Region":"Australasia","URL":"au","URLKeywords":"","SortOrder":150,"PageID":0},{"CountryID":175,"Code":null,"LanguageID":18,"RegionID":6,"LanguageCode":"nz","Country":"New Zealand","Region":"Australasia","URL":"nz","URLKeywords":"","SortOrder":151,"PageID":0},{"CountryID":67,"Code":null,"LanguageID":1,"RegionID":3,"LanguageCode":"en","Country":"Other Countries in Europe","Region":"Europe","URL":"eu","URLKeywords":"","SortOrder":255,"PageID":0},{"CountryID":51,"Code":null,"LanguageID":1,"RegionID":4,"LanguageCode":"en","Country":"Rest of the World","Region":"Africa, Asia & the Middle East","URL":"row","URLKeywords":"","SortOrder":255,"PageID":0}]},"ProductTypeDropDown":{"ProductTypes":[{"ProductTypeID":15,"Name":"Ткани","NamePlural":null,"URLKeywords":null,"SortOrder":0,"FilterIndexRestrictions":null,"ProductPageIDs":null,"FormValue":"%d1%82%d0%ba%d0%b0%d0%bd%d0%b8"},{"ProductTypeID":18,"Name":"Обои","NamePlural":null,"URLKeywords":null,"SortOrder":0,"FilterIndexRestrictions":null,"ProductPageIDs":null,"FormValue":"%d0%be%d0%b1%d0%be%d0%b8"},{"ProductTypeID":8,"Name":"Краска","NamePlural":null,"URLKeywords":null,"SortOrder":0,"FilterIndexRestrictions":null,"ProductPageIDs":null,"FormValue":"%d0%ba%d1%80%d0%b0%d1%81%d0%ba%d0%b0"},{"ProductTypeID":10,"Name":"Ковры","NamePlural":null,"URLKeywords":null,"SortOrder":0,"FilterIndexRestrictions":null,"ProductPageIDs":null,"FormValue":"%d0%ba%d0%be%d0%b2%d1%80%d1%8b"},{"ProductTypeID":4,"Name":"Подушки","NamePlural":null,"URLKeywords":null,"SortOrder":0,"FilterIndexRestrictions":null,"ProductPageIDs":null,"FormValue":"%d0%bf%d0%be%d0%b4%d1%83%d1%88%d0%ba%d0%b8"},{"ProductTypeID":1,"Name":"Постельное Белье","NamePlural":null,"URLKeywords":null,"SortOrder":0,"FilterIndexRestrictions":null,"ProductPageIDs":null,"FormValue":"%d0%bf%d0%be%d1%81%d1%82%d0%b5%d0%bb%d1%8c%d0%bd%d0%be%d0%b5-%d0%b1%d0%b5%d0%bb%d1%8c%d0%b5"},{"ProductTypeID":2,"Name":"Пледы","NamePlural":null,"URLKeywords":null,"SortOrder":0,"FilterIndexRestrictions":null,"ProductPageIDs":null,"FormValue":"%d0%bf%d0%bb%d0%b5%d0%b4%d1%8b"},{"ProductTypeID":35,"Name":"Мебель","NamePlural":null,"URLKeywords":null,"SortOrder":0,"FilterIndexRestrictions":null,"ProductPageIDs":null,"FormValue":"%d0%bc%d0%b5%d0%b1%d0%b5%d0%bb%d1%8c"}]},"TradeMember":false,"TradeAllowed":false,"CanViewRRPs":false,"LoginStatus":0,"UserName":null},"Visitor":{"visitorDbId":208846663,"FullName":null,"Email":null,"Culture":null,"VisitorCreatedDT":"0001-01-01T00:00:00","memberId":null,"tradePriceListId":null,"memberTradeAccountNumber":null,"memberTradeAccountID":null,"memberDisplayTradePrice":false,"memberTradeDataSourceJson":null,"tradePermissionAccountAdmin":false,"tradePermissionPlaceOrder":false,"tradePermissionViewAccounts":false,"tradePermissionDownloadPricelistsBrochures":false,"tradePermissionDownloadProductFeeds":false},"DotDigitalBehaviourProfile":{"WebBehaviourTrackingProfileID":"DM-1667704159-01"},"Scrapbook":{"Images":[]},"TradeOrderingAllowed":false,"SearchTerm":null,"ProductType":null,"LanguageID":10,"CountryID":196,"Date":"2023-09-22T00:00:00","ContentType":0,"ContentID":1398,"SiteSectionID":0,"ShowRecentlyViewed":true,"Partial":null,"CategoryPageProductType":null}
{"ImageID":159064,"SortOrder":0,"AltText":"","Overlay":{"Visible":false,"AutoHide":false,"Background":"linear-gradient(to right, rgba(255,255,255,) 0%, rgba(255,255,255,) 72%, rgba(255,255,255,0) 98%, rgba(255,255,255,0) 100%)","Opacity":1.0,"FontColour":"rgb(80,84,93)","Heading":null,"Height":3.0,"Left":0.0,"Text":null,"Top":0.0,"Width":35.0,"HeightPercent":"3.00%","LeftPercent":"0.00%","TopPercent":"0.00%","WidthPercent":"35.00%"},"MaxWidth":3092,"ImageSize":12,"ForceLazyLoading":false}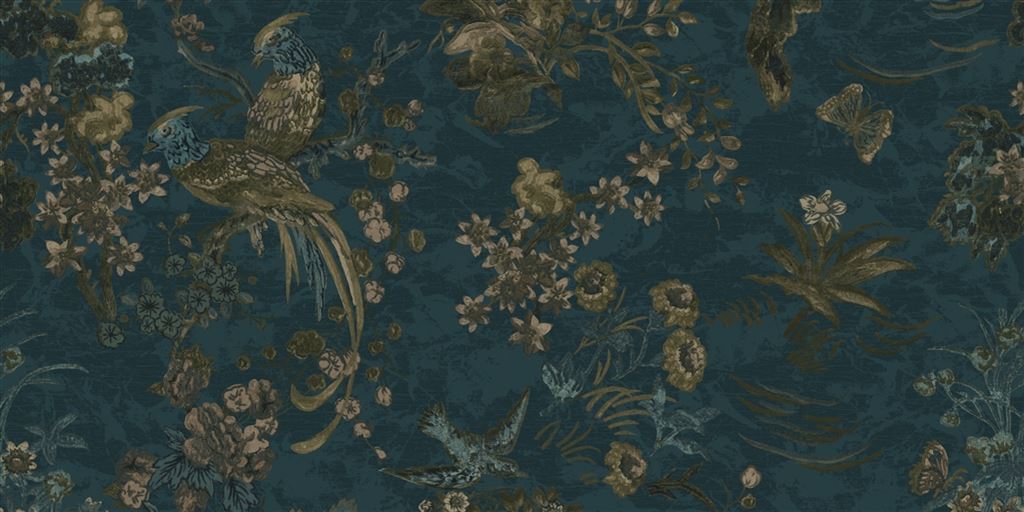 {"ImageID":159063,"SortOrder":1,"AltText":"","Overlay":{"Visible":false,"AutoHide":false,"Background":"linear-gradient(to right, rgba(255,255,255,) 0%, rgba(255,255,255,) 72%, rgba(255,255,255,0) 98%, rgba(255,255,255,0) 100%)","Opacity":1.0,"FontColour":"rgb(80,84,93)","Heading":null,"Height":3.0,"Left":0.0,"Text":null,"Top":0.0,"Width":35.0,"HeightPercent":"3.00%","LeftPercent":"0.00%","TopPercent":"0.00%","WidthPercent":"35.00%"},"MaxWidth":3092,"ImageSize":12,"ForceLazyLoading":false}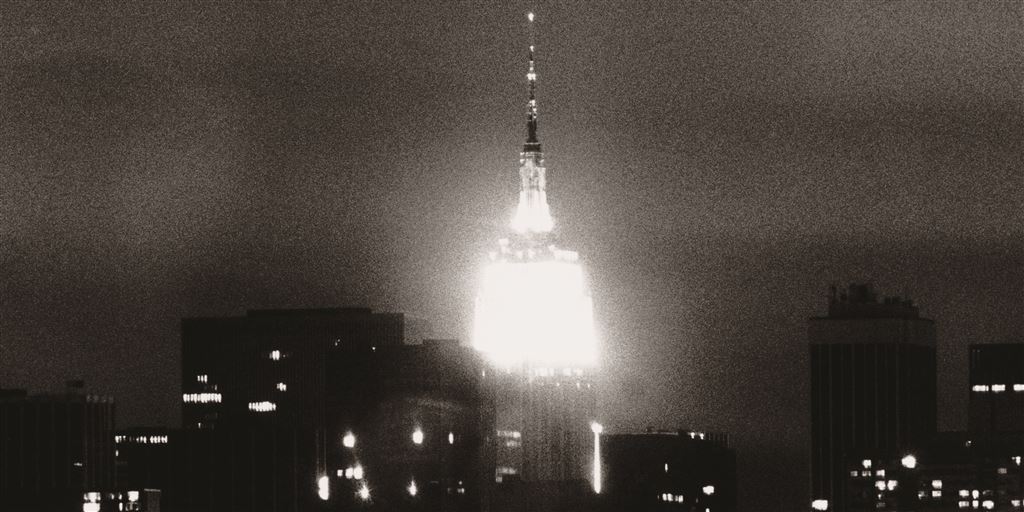 {"ImageID":159062,"SortOrder":2,"AltText":"","Overlay":{"Visible":false,"AutoHide":false,"Background":"linear-gradient(to right, rgba(255,255,255,) 0%, rgba(255,255,255,) 72%, rgba(255,255,255,0) 98%, rgba(255,255,255,0) 100%)","Opacity":1.0,"FontColour":"rgb(80,84,93)","Heading":null,"Height":3.0,"Left":0.0,"Text":null,"Top":0.0,"Width":35.0,"HeightPercent":"3.00%","LeftPercent":"0.00%","TopPercent":"0.00%","WidthPercent":"35.00%"},"MaxWidth":3092,"ImageSize":12,"ForceLazyLoading":false}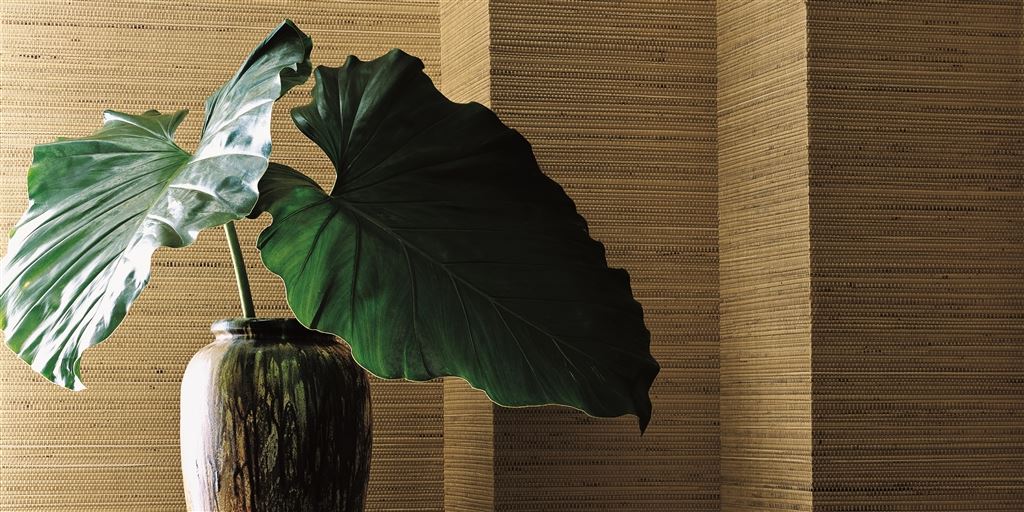 {"ImageID":159058,"SortOrder":3,"AltText":"","Overlay":{"Visible":false,"AutoHide":false,"Background":"linear-gradient(to right, rgba(255,255,255,) 0%, rgba(255,255,255,) 72%, rgba(255,255,255,0) 98%, rgba(255,255,255,0) 100%)","Opacity":1.0,"FontColour":"rgb(80,84,93)","Heading":null,"Height":3.0,"Left":0.0,"Text":null,"Top":0.0,"Width":35.0,"HeightPercent":"3.00%","LeftPercent":"0.00%","TopPercent":"0.00%","WidthPercent":"35.00%"},"MaxWidth":1024,"ImageSize":12,"ForceLazyLoading":false}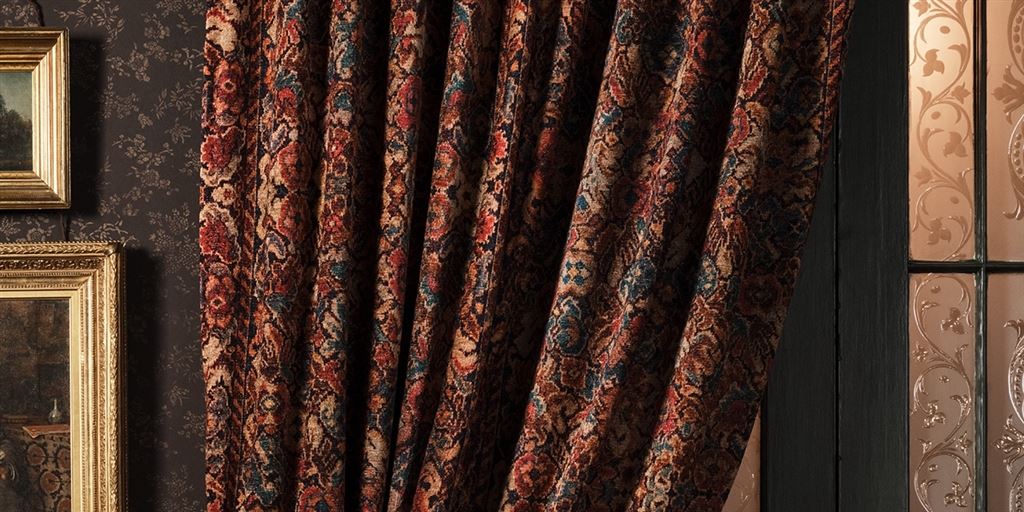 {"ImageID":159060,"SortOrder":4,"AltText":"","Overlay":{"Visible":false,"AutoHide":false,"Background":"linear-gradient(to right, rgba(255,255,255,) 0%, rgba(255,255,255,) 72%, rgba(255,255,255,0) 98%, rgba(255,255,255,0) 100%)","Opacity":1.0,"FontColour":"rgb(80,84,93)","Heading":null,"Height":3.0,"Left":0.0,"Text":null,"Top":0.0,"Width":35.0,"HeightPercent":"3.00%","LeftPercent":"0.00%","TopPercent":"0.00%","WidthPercent":"35.00%"},"MaxWidth":1024,"ImageSize":12,"ForceLazyLoading":false}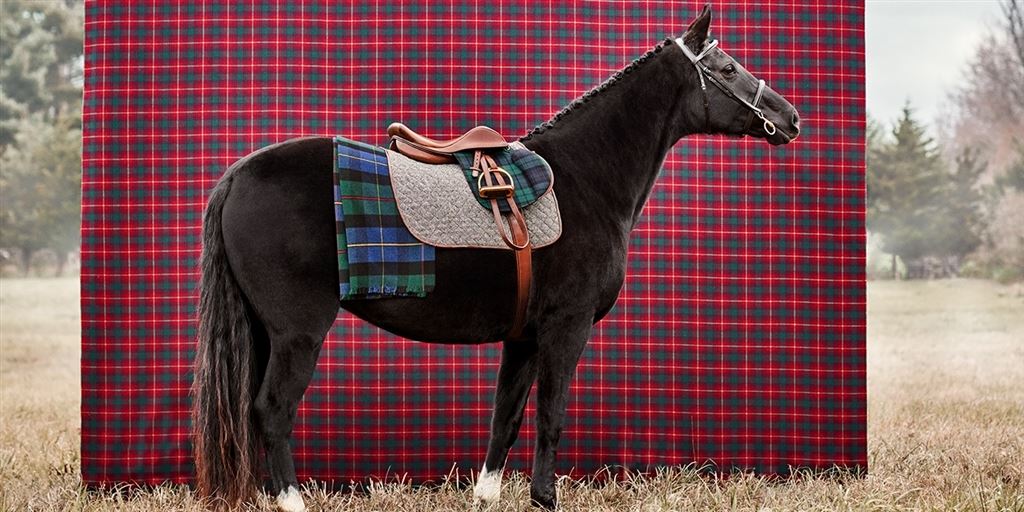 As the first fashion designer to present an all-encompassing collection for the home, Ralph Lauren introduced a distinctive vision and unwavering commitment to craftsmanship that has enriched the places we call home.
Ralph Lauren fabrics are woven by skilled artisans around the world. With thousands of fabrics in the collection, including everything from Italian jacquard to Scottish wool tartan and Belgian linen, the line offers a wealth of possibilities. Similarly, Ralph Lauren wallcoverings are rich in detail and printed in the finest mills, capturing the luxurious, classic lifestyles of the world of Ralph Lauren.
Designers Guild is the exclusive licensee for Ralph Lauren Fabric and Wallpaper worldwide including the USA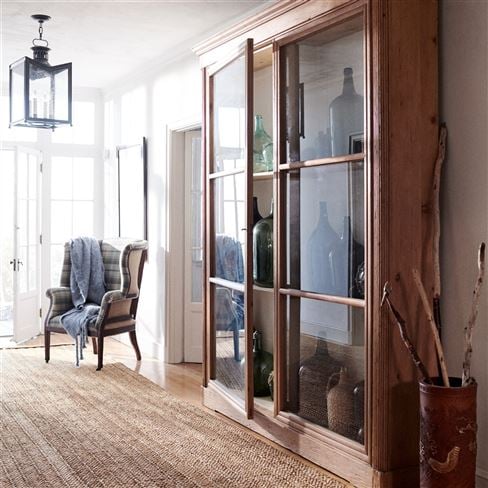 Ralph Lauren, стал первым модельером, представившим полную коллекцию декора для дома, наделив ее своим отличительным видением, неподражаемым мастерством и безупречным стилем, обогащающим пространство вокруг нас, которое мы называем домом.
Ткани Ralph Lauren созданы на наилучших фабриках по всему миру, включая итальянский жаккард, шотландскую шерсть, бельгийский лен и тысячи других вариантов, открывающих бесконечные возможности для декора интерьера. Обои с великолепными, классическими и детально проработанными дизайнами Ralph Lauren не уступают по качеству и стилю тканям, дополняют и прекрасно гармонируют друг с другом.
Designers Guild является эксклюзивным представителем в Европе и на Ближнем Востоке Ralph Lauren.