{"PagingOverride":false,"IncludesForm":false,"RequiresKendoDatePicker":false,"RequiresMDC":false,"RequiresFileDownloader":false,"IsShop":false,"NoFollow":false,"NoIndex":false,"CustomCanonical":null,"AttributeFilterText":null,"UserInCorrectSite":false,"CountryCorrectorDismissed":false,"CorrectSitesForUser":[{"CountryLanguageID":5,"RegionID":2,"CountryID":238,"CountryCode":"US","LanguageID":2,"SortOrder":125,"Name":"United States","URL":"us","DotNetCulture":"en-US","ShopEnabled":true,"LanguageCode":"us","LanguageDotNetCulture":"en-US","MertexCurrencyCode":"USD","CurrencyCode":"USD","PriceListID":2,"AllowTradeOrders":false,"AcceptAmazonPay":true,"BuyOnlineRedirectAllowed":false,"EcommerceEnabled":true,"SamplesEnabled":false}],"PrefetchedResources":[],"PrefetchedSnippets":[],"HeaderBanners":[],"HasHeaderBanners":false,"FooterBanners":[],"HasFooterBanners":false,"EcommercePopupBanners":[],"HasEcommercePopupBanners":false,"Banners":[{"id":12,"name":"One","banners":[{"bannerId":6325,"name":"Christian Lacroix","version":11,"sortOrder":1,"overlayText":"","altText":"Christian Lacroix","titleText":"Christian Lacroix","width":1024,"height":394,"linkURL":"/ru/christian-lacroix/l1397","newWindow":false,"foregroundColour":"#000000","backgroundColour":"#ffffff","fontClass":"default-text","restrictions":{"menuIds":[11,45,72,91,108],"siteSectionIds":null,"pageIds":null}},{"bannerId":4116,"name":"Lookbooks 12 (Inspiration)","version":6,"sortOrder":2,"overlayText":"","altText":null,"titleText":null,"width":342,"height":320,"linkURL":"/ru/l1179","newWindow":false,"foregroundColour":"#000000","backgroundColour":"#ffffff","fontClass":null,"restrictions":{"menuIds":[12,66,106],"siteSectionIds":null,"pageIds":null}}]},{"id":13,"name":"Two","banners":[{"bannerId":7098,"name":"Ralph Lauren New","version":10,"sortOrder":1,"overlayText":"","altText":"Ralph Lauren","titleText":"Ralph Lauren","width":1024,"height":394,"linkURL":"/ru/ralph-lauren/l1398","newWindow":false,"foregroundColour":"#000000","backgroundColour":"#ffffff","fontClass":"default-text","restrictions":{"menuIds":[45,72,91,108],"siteSectionIds":null,"pageIds":null}},{"bannerId":5320,"name":"Films 13 (Inspiration)","version":9,"sortOrder":2,"overlayText":"","altText":null,"titleText":null,"width":1024,"height":958,"linkURL":"/ru/films/l1180","newWindow":false,"foregroundColour":"#000000","backgroundColour":"#ffffff","fontClass":null,"restrictions":{"menuIds":[12,66,106],"siteSectionIds":null,"pageIds":null}}]},{"id":14,"name":"Three","banners":[{"bannerId":4114,"name":"Blog 14 (Inspiration)","version":3,"sortOrder":1,"overlayText":"","altText":null,"titleText":null,"width":1024,"height":958,"linkURL":"/ru/dg-world/blog/l601","newWindow":false,"foregroundColour":"#000000","backgroundColour":"#ffffff","fontClass":null,"restrictions":{"menuIds":[12,66,106],"siteSectionIds":null,"pageIds":null}},{"bannerId":1809,"name":"Royal Collection","version":11,"sortOrder":2,"overlayText":"","altText":"Royal Collection","titleText":"Royal Collection","width":1024,"height":394,"linkURL":"/ru/the-royal-collection/l1396","newWindow":false,"foregroundColour":"#000000","backgroundColour":"#ffffff","fontClass":"default-text","restrictions":{"menuIds":[45,72,91,108],"siteSectionIds":null,"pageIds":null}}]},{"id":15,"name":"Four","banners":[{"bannerId":4115,"name":"News & Events 15 (Inspiration)","version":4,"sortOrder":1,"overlayText":"","altText":null,"titleText":null,"width":1024,"height":958,"linkURL":"/ru/dg-world/news-and-events/l602","newWindow":false,"foregroundColour":"#000000","backgroundColour":"#ffffff","fontClass":"default-text-bold text-banner-center","restrictions":{"menuIds":[12,66,106],"siteSectionIds":null,"pageIds":null}},{"bannerId":1805,"name":"William Yeoward","version":10,"sortOrder":2,"overlayText":"","altText":"William Yeoward","titleText":"William Yeoward","width":1024,"height":394,"linkURL":"/ru/william-yeoward/l1399","newWindow":false,"foregroundColour":"#000000","backgroundColour":"#ffffff","fontClass":"default-text","restrictions":{"menuIds":[11,45,72,91,108],"siteSectionIds":null,"pageIds":null}}]},{"id":16,"name":"Five","banners":[{"bannerId":7779,"name":"Brands English Heritage ","version":79,"sortOrder":1,"overlayText":"","altText":"English Heritage ","titleText":"English Heritage ","width":1024,"height":394,"linkURL":"/ru/english-heritage-by-designers-guild/l1852","newWindow":false,"foregroundColour":"#000000","backgroundColour":"#ffffff","fontClass":null,"restrictions":{"menuIds":[11,45,72,91,103,108],"siteSectionIds":null,"pageIds":null}},{"bannerId":4118,"name":"Social Media 16 (Inspiration)","version":6,"sortOrder":2,"overlayText":"","altText":null,"titleText":null,"width":1024,"height":958,"linkURL":"/ru/dg-world/dgyourspace/a26","newWindow":false,"foregroundColour":"#000000","backgroundColour":"#ffffff","fontClass":null,"restrictions":{"menuIds":[12,66,106],"siteSectionIds":null,"pageIds":null}}]},{"id":17,"name":"Six","banners":[{"bannerId":4113,"name":"About Us 17 (Inspiration)","version":3,"sortOrder":1,"overlayText":"","altText":null,"titleText":null,"width":1024,"height":958,"linkURL":"/ru/company-profile/l1004","newWindow":false,"foregroundColour":"#000000","backgroundColour":"#ffffff","fontClass":null,"restrictions":{"menuIds":[12,66,106],"siteSectionIds":null,"pageIds":null}},{"bannerId":2161,"name":"RU Join Us 17","version":11,"sortOrder":2,"overlayText":"","altText":null,"titleText":null,"width":1024,"height":950,"linkURL":"/ru/join-our-mailing-list/l100","newWindow":false,"foregroundColour":"#000000","backgroundColour":"#ffffff","fontClass":"default-text","restrictions":{"menuIds":[86],"siteSectionIds":null,"pageIds":null}},{"bannerId":2117,"name":"John Derian","version":18,"sortOrder":3,"overlayText":"","altText":"John Derian","titleText":"John Derian","width":1024,"height":394,"linkURL":"/ru/john-derian/l1521","newWindow":false,"foregroundColour":"#000000","backgroundColour":"#ffffff","fontClass":"default-text","restrictions":{"menuIds":[45,72,91,108],"siteSectionIds":null,"pageIds":null}}]}],"Hotspots":[{"ImageID":145036,"Hotspots":[{"X":46.4799995422363,"x":"calc(46.4800% - 12.5px)","Y":16.0262468534032,"y":"calc(16.0262% - 12.5px)","OverlayPosition":"top-left","Product":{"Solitary":false,"ProductBase":{"x":46.479999542236328,"y":16.026246853403212,"product":{"productId":207932,"sortOrder":0,"productTypeId":18,"templateId":2,"code":"PCL7041/01","brand":"Christian Lacroix","gtin13":"5051001651352","name":"Algae Bloom Graphite","AKA":null,"size":null,"imageId":144089,"imageAltText":"Algae Bloom Graphite Cutting","imageTitleText":"Algae Bloom Graphite Cutting","rRPMessage":null,"rLRRP":null,"rLTradePrice":null,"displayPrice":null,"displaySalePrice":null,"priceMessage":null,"statusMessage":null,"urlSemantics":"wallpaper/christian-lacroix/algae-bloom-graphite-wallpaper","productPageId":37931,"url":"/ru/wallpaper/christian-lacroix/algae-bloom-graphite-wallpaper/p37931","itemAvailability":"LimitedAvailability","orderFormGroupId":null,"orderFormName":"Algae Bloom Graphite","attributes":null,"orderFormGroup":null,"orderFormProperties":[{"key":"Colour","value":"Graphite"},{"key":"Code","value":"PCL7041/01"}],"controls":{"allowOrder":false,"allowReserve":false,"allowReserveWithBatchSample":false,"allowSample":false,"allowLargeSample":false,"allowBackInStockReminder":false,"disableOrder":false,"disableSample":false},"stockMessage":{"productTypeID":18,"quantityMinimum":1.0,"quantityMaximum":0.0,"productTypeQuantityMaximum":null,"quantityIncrement":1.0,"reserveQuantityMaximum":2.0,"unit":" ???????","allowStockCheck":false,"pieceBreakdownMinimum":null,"pieceBreakdownMaximum":null,"allowBackInStockReminder":false,"freeStock":2.0,"nextPOFreeStock":15.0,"nextPODueDate":"2022-11-08","totalPOFreeStock":15.0,"basketQuantityThresholds":[{"minimum":0,"maximum":99999.99,"stockMessages":[{"stockMessage":" ?????? ??????????? ? (4-6 ??????)","class":"","stockBreakdownTab":1}]}]},"orderButtonText":"???????? ? ???????","reserveButtonText":"??????","reserveWithBatchSampleButtonText":"?????? ? ???????? ??????","sample":{"productId":208604,"stockMessage":{"productTypeID":55,"quantityMinimum":1.0,"quantityMaximum":2.0,"productTypeQuantityMaximum":20.0,"quantityIncrement":1.0,"reserveQuantityMaximum":0.0,"unit":"","allowStockCheck":false,"pieceBreakdownMinimum":null,"pieceBreakdownMaximum":null,"allowBackInStockReminder":true,"freeStock":0.0,"nextPOFreeStock":20.0,"nextPODueDate":"2022-10-20","totalPOFreeStock":20.0,"basketQuantityThresholds":[{"minimum":0,"maximum":99999.99,"stockMessages":[{"stockMessage":" ?????? ??????????? ? (1-2 ??????)","class":"","stockBreakdownTab":1}]}]},"orderButtonText":"???????","displayPrice":null,"displaySalePrice":null,"priceMessage":null},"largeSample":{"productId":218121,"stockMessage":{"productTypeID":56,"quantityMinimum":1.0,"quantityMaximum":99.0,"productTypeQuantityMaximum":null,"quantityIncrement":1.0,"reserveQuantityMaximum":50.0,"unit":"","allowStockCheck":false,"pieceBreakdownMinimum":null,"pieceBreakdownMaximum":null,"allowBackInStockReminder":false,"freeStock":195.0,"nextPOFreeStock":0.0,"nextPODueDate":null,"totalPOFreeStock":0.0,"basketQuantityThresholds":[{"minimum":0,"maximum":99999.99,"stockMessages":[{"stockMessage":"B ???????","class":"","stockBreakdownTab":0}]}]},"orderButtonText":"??????? ???????","displayPrice":null,"displaySalePrice":null,"priceMessage":null}}},"Product":{"productId":207932,"sortOrder":0,"productTypeId":18,"templateId":2,"code":"PCL7041/01","brand":"Christian Lacroix","gtin13":"5051001651352","name":"Algae Bloom Graphite","AKA":null,"size":null,"imageId":144089,"imageAltText":"Algae Bloom Graphite Cutting","imageTitleText":"Algae Bloom Graphite Cutting","rRPMessage":null,"rLRRP":null,"rLTradePrice":null,"displayPrice":null,"displaySalePrice":null,"priceMessage":null,"statusMessage":null,"urlSemantics":"wallpaper/christian-lacroix/algae-bloom-graphite-wallpaper","productPageId":37931,"url":"/ru/wallpaper/christian-lacroix/algae-bloom-graphite-wallpaper/p37931","itemAvailability":"LimitedAvailability","orderFormGroupId":null,"orderFormName":"Algae Bloom Graphite","attributes":null,"orderFormGroup":null,"orderFormProperties":[{"key":"Name","value":"Algae Bloom Graphite"},{"key":"Colour","value":"Graphite"},{"key":"Code","value":"PCL7041/01"}],"controls":{"allowOrder":false,"allowReserve":false,"allowReserveWithBatchSample":false,"allowSample":false,"allowLargeSample":false,"allowBackInStockReminder":false,"disableOrder":false,"disableSample":false},"stockMessage":{"productTypeID":18,"quantityMinimum":1.0,"quantityMaximum":0.0,"productTypeQuantityMaximum":null,"quantityIncrement":1.0,"reserveQuantityMaximum":2.0,"unit":" ???????","allowStockCheck":false,"pieceBreakdownMinimum":null,"pieceBreakdownMaximum":null,"allowBackInStockReminder":false,"freeStock":2.0,"nextPOFreeStock":15.0,"nextPODueDate":"2022-11-08","totalPOFreeStock":15.0,"basketQuantityThresholds":[{"minimum":0,"maximum":99999.99,"stockMessages":[{"stockMessage":" ?????? ??????????? ? (4-6 ??????)","class":"","stockBreakdownTab":1}]}]},"orderButtonText":"???????? ? ???????","reserveButtonText":"??????","reserveWithBatchSampleButtonText":"?????? ? ???????? ??????","sample":{"productId":208604,"stockMessage":{"productTypeID":55,"quantityMinimum":1.0,"quantityMaximum":2.0,"productTypeQuantityMaximum":20.0,"quantityIncrement":1.0,"reserveQuantityMaximum":0.0,"unit":"","allowStockCheck":false,"pieceBreakdownMinimum":null,"pieceBreakdownMaximum":null,"allowBackInStockReminder":true,"freeStock":0.0,"nextPOFreeStock":20.0,"nextPODueDate":"2022-10-20","totalPOFreeStock":20.0,"basketQuantityThresholds":[{"minimum":0,"maximum":99999.99,"stockMessages":[{"stockMessage":" ?????? ??????????? ? (1-2 ??????)","class":"","stockBreakdownTab":1}]}]},"orderButtonText":"???????","displayPrice":null,"displaySalePrice":null,"priceMessage":null},"largeSample":{"productId":218121,"stockMessage":{"productTypeID":56,"quantityMinimum":1.0,"quantityMaximum":99.0,"productTypeQuantityMaximum":null,"quantityIncrement":1.0,"reserveQuantityMaximum":50.0,"unit":"","allowStockCheck":false,"pieceBreakdownMinimum":null,"pieceBreakdownMaximum":null,"allowBackInStockReminder":false,"freeStock":195.0,"nextPOFreeStock":0.0,"nextPODueDate":null,"totalPOFreeStock":0.0,"basketQuantityThresholds":[{"minimum":0,"maximum":99999.99,"stockMessages":[{"stockMessage":"B ???????","class":"","stockBreakdownTab":0}]}]},"orderButtonText":"??????? ???????","displayPrice":null,"displaySalePrice":null,"priceMessage":null}},"Carousel":{"CarouselID":"#product-207932-carsouel","WrapperCSSClass":null,"AspectRatio":1.0,"Heading":"Algae Bloom Graphite","Images":[{"ImageID":144089,"SortOrder":0,"AltText":"Algae Bloom Graphite Cutting","Overlay":null,"MaxWidth":null,"ApproximateImageSize":5}],"ApproximateImageSize":2,"DisplayThumbnails":false,"DisplayDashes":true,"Interval":null},"ProductID":207932,"ProductTypeID":18,"ProductPageID":37931,"ProductCode":"PCL7041/01","Brand":"Christian Lacroix","OrderFormID":"#product-207932","OrderFormCarouselID":"#product-207932-slide","OrderFormGroupID":null,"OrderFormGroup":null,"Size":null,"OrderFormName":"Algae Bloom Graphite","BasketName":"Algae Bloom Graphite","SortOrder":0,"Attributes":null,"Image":{"imageId":144089,"templateImageId":2,"altText":"Algae Bloom Graphite Cutting","titleText":"Algae Bloom Graphite Cutting","sortOrder":0,"maxWidth":488},"OrderFormProperties":[{"Key":"Name","Value":"Algae Bloom Graphite"},{"Key":"Colour","Value":"Graphite"},{"Key":"Code","Value":"PCL7041/01"}],"AllowSample":false,"AllowLargeSample":false,"AllowOrder":false,"AllowReserve":false,"AllowReserveWithBatchCutting":false,"ClientProductViewModels":"","URLKeywords":"wallpaper/christian-lacroix/algae-bloom-graphite-wallpaper","ImageLinkToProductPage":true,"IsLifestyle":false}},{"X":60.8199996948242,"x":"calc(60.8200% - 12.5px)","Y":44.2753350227764,"y":"calc(44.2753% - 12.5px)","OverlayPosition":"top-right","Product":{"Solitary":false,"ProductBase":{"x":60.819999694824219,"y":44.2753350227764,"product":{"productId":207935,"sortOrder":0,"productTypeId":18,"templateId":2,"code":"PCL7042/01","brand":"Christian Lacroix","gtin13":"5051001527190","name":"Feather Park Jais","AKA":null,"size":null,"imageId":142995,"imageAltText":"Feather Park Jais Large Sample","imageTitleText":"Feather Park Jais Cutting","rRPMessage":null,"rLRRP":null,"rLTradePrice":null,"displayPrice":null,"displaySalePrice":null,"priceMessage":null,"statusMessage":null,"urlSemantics":"wallpaper/christian-lacroix/feather-park-jais-wallpaper","productPageId":37935,"url":"/ru/wallpaper/christian-lacroix/feather-park-jais-wallpaper/p37935","itemAvailability":"InStock","orderFormGroupId":null,"orderFormName":"Feather Park Jais","attributes":null,"orderFormGroup":null,"orderFormProperties":[{"key":"Colour","value":"Jais"},{"key":"Code","value":"PCL7042/01"}],"controls":{"allowOrder":false,"allowReserve":false,"allowReserveWithBatchSample":false,"allowSample":false,"allowLargeSample":false,"allowBackInStockReminder":false,"disableOrder":false,"disableSample":false},"stockMessage":{"productTypeID":18,"quantityMinimum":1.0,"quantityMaximum":0.0,"productTypeQuantityMaximum":null,"quantityIncrement":1.0,"reserveQuantityMaximum":50.0,"unit":" ???????","allowStockCheck":false,"pieceBreakdownMinimum":null,"pieceBreakdownMaximum":null,"allowBackInStockReminder":false,"freeStock":59.0,"nextPOFreeStock":0.0,"nextPODueDate":null,"totalPOFreeStock":0.0,"basketQuantityThresholds":[{"minimum":0,"maximum":99999.99}]},"orderButtonText":"???????? ? ???????","reserveButtonText":"??????","reserveWithBatchSampleButtonText":"?????? ? ???????? ??????","sample":{"productId":208308,"stockMessage":{"productTypeID":55,"quantityMinimum":1.0,"quantityMaximum":2.0,"productTypeQuantityMaximum":20.0,"quantityIncrement":1.0,"reserveQuantityMaximum":18.0,"unit":"","allowStockCheck":false,"pieceBreakdownMinimum":null,"pieceBreakdownMaximum":null,"allowBackInStockReminder":false,"freeStock":18.0,"nextPOFreeStock":99.0,"nextPODueDate":"2022-10-20","totalPOFreeStock":99.0,"basketQuantityThresholds":[{"minimum":0,"maximum":99999.99,"stockMessages":[{"stockMessage":"B ???????","class":"","stockBreakdownTab":0}]}]},"orderButtonText":"???????","displayPrice":null,"displaySalePrice":null,"priceMessage":null},"largeSample":{"productId":208309,"stockMessage":{"productTypeID":56,"quantityMinimum":1.0,"quantityMaximum":18.0,"productTypeQuantityMaximum":null,"quantityIncrement":1.0,"reserveQuantityMaximum":18.0,"unit":"","allowStockCheck":false,"pieceBreakdownMinimum":null,"pieceBreakdownMaximum":null,"allowBackInStockReminder":false,"freeStock":18.0,"nextPOFreeStock":0.0,"nextPODueDate":null,"totalPOFreeStock":0.0,"basketQuantityThresholds":[{"minimum":0,"maximum":99999.99,"stockMessages":[{"stockMessage":"B ???????","class":"","stockBreakdownTab":0}]}]},"orderButtonText":"??????? ???????","displayPrice":null,"displaySalePrice":null,"priceMessage":null}}},"Product":{"productId":207935,"sortOrder":0,"productTypeId":18,"templateId":2,"code":"PCL7042/01","brand":"Christian Lacroix","gtin13":"5051001527190","name":"Feather Park Jais","AKA":null,"size":null,"imageId":142995,"imageAltText":"Feather Park Jais Large Sample","imageTitleText":"Feather Park Jais Cutting","rRPMessage":null,"rLRRP":null,"rLTradePrice":null,"displayPrice":null,"displaySalePrice":null,"priceMessage":null,"statusMessage":null,"urlSemantics":"wallpaper/christian-lacroix/feather-park-jais-wallpaper","productPageId":37935,"url":"/ru/wallpaper/christian-lacroix/feather-park-jais-wallpaper/p37935","itemAvailability":"InStock","orderFormGroupId":null,"orderFormName":"Feather Park Jais","attributes":null,"orderFormGroup":null,"orderFormProperties":[{"key":"Name","value":"Feather Park Jais"},{"key":"Colour","value":"Jais"},{"key":"Code","value":"PCL7042/01"}],"controls":{"allowOrder":false,"allowReserve":false,"allowReserveWithBatchSample":false,"allowSample":false,"allowLargeSample":false,"allowBackInStockReminder":false,"disableOrder":false,"disableSample":false},"stockMessage":{"productTypeID":18,"quantityMinimum":1.0,"quantityMaximum":0.0,"productTypeQuantityMaximum":null,"quantityIncrement":1.0,"reserveQuantityMaximum":50.0,"unit":" ???????","allowStockCheck":false,"pieceBreakdownMinimum":null,"pieceBreakdownMaximum":null,"allowBackInStockReminder":false,"freeStock":59.0,"nextPOFreeStock":0.0,"nextPODueDate":null,"totalPOFreeStock":0.0,"basketQuantityThresholds":[{"minimum":0,"maximum":99999.99}]},"orderButtonText":"???????? ? ???????","reserveButtonText":"??????","reserveWithBatchSampleButtonText":"?????? ? ???????? ??????","sample":{"productId":208308,"stockMessage":{"productTypeID":55,"quantityMinimum":1.0,"quantityMaximum":2.0,"productTypeQuantityMaximum":20.0,"quantityIncrement":1.0,"reserveQuantityMaximum":18.0,"unit":"","allowStockCheck":false,"pieceBreakdownMinimum":null,"pieceBreakdownMaximum":null,"allowBackInStockReminder":false,"freeStock":18.0,"nextPOFreeStock":99.0,"nextPODueDate":"2022-10-20","totalPOFreeStock":99.0,"basketQuantityThresholds":[{"minimum":0,"maximum":99999.99,"stockMessages":[{"stockMessage":"B ???????","class":"","stockBreakdownTab":0}]}]},"orderButtonText":"???????","displayPrice":null,"displaySalePrice":null,"priceMessage":null},"largeSample":{"productId":208309,"stockMessage":{"productTypeID":56,"quantityMinimum":1.0,"quantityMaximum":18.0,"productTypeQuantityMaximum":null,"quantityIncrement":1.0,"reserveQuantityMaximum":18.0,"unit":"","allowStockCheck":false,"pieceBreakdownMinimum":null,"pieceBreakdownMaximum":null,"allowBackInStockReminder":false,"freeStock":18.0,"nextPOFreeStock":0.0,"nextPODueDate":null,"totalPOFreeStock":0.0,"basketQuantityThresholds":[{"minimum":0,"maximum":99999.99,"stockMessages":[{"stockMessage":"B ???????","class":"","stockBreakdownTab":0}]}]},"orderButtonText":"??????? ???????","displayPrice":null,"displaySalePrice":null,"priceMessage":null}},"Carousel":{"CarouselID":"#product-207935-carsouel","WrapperCSSClass":null,"AspectRatio":1.0,"Heading":"Feather Park Jais","Images":[{"ImageID":142995,"SortOrder":0,"AltText":"Feather Park Jais Large Sample","Overlay":null,"MaxWidth":null,"ApproximateImageSize":5}],"ApproximateImageSize":2,"DisplayThumbnails":false,"DisplayDashes":true,"Interval":null},"ProductID":207935,"ProductTypeID":18,"ProductPageID":37935,"ProductCode":"PCL7042/01","Brand":"Christian Lacroix","OrderFormID":"#product-207935","OrderFormCarouselID":"#product-207935-slide","OrderFormGroupID":null,"OrderFormGroup":null,"Size":null,"OrderFormName":"Feather Park Jais","BasketName":"Feather Park Jais","SortOrder":0,"Attributes":null,"Image":{"imageId":142995,"templateImageId":2,"altText":"Feather Park Jais Large Sample","titleText":"Feather Park Jais Cutting","sortOrder":0,"maxWidth":488},"OrderFormProperties":[{"Key":"Name","Value":"Feather Park Jais"},{"Key":"Colour","Value":"Jais"},{"Key":"Code","Value":"PCL7042/01"}],"AllowSample":false,"AllowLargeSample":false,"AllowOrder":false,"AllowReserve":false,"AllowReserveWithBatchCutting":false,"ClientProductViewModels":"","URLKeywords":"wallpaper/christian-lacroix/feather-park-jais-wallpaper","ImageLinkToProductPage":true,"IsLifestyle":false}},{"X":93.9400024414062,"x":"calc(93.9400% - 12.5px)","Y":98.7195458224754,"y":"calc(98.7195% - 12.5px)","OverlayPosition":"top-right","Product":{"Solitary":false,"ProductBase":{"x":93.94000244140625,"y":98.719545822475368,"product":{"productId":196431,"sortOrder":0,"productTypeId":90,"templateId":3,"code":"RUGCL0351","brand":"Christian Lacroix","gtin13":"5051001717072","name":"Prete-moi Ta Plume! Jais Round Rug","AKA":null,"size":"Diameter: 250cm","imageId":124759,"imageAltText":"Prete-moi Ta Plume! Jais Round Rug","imageTitleText":"Prete-moi Ta Plume! Jais Round Rug","rRPMessage":null,"rLRRP":null,"rLTradePrice":null,"displayPrice":null,"displaySalePrice":null,"priceMessage":null,"statusMessage":null,"urlSemantics":"prete-moi-ta-plume-round-rug","productPageId":35355,"url":"/ru/prete-moi-ta-plume-round-rug/p35355","itemAvailability":"InStock","orderFormGroupId":null,"orderFormName":"Round","attributes":null,"orderFormGroup":null,"orderFormProperties":[{"key":"Size","value":"Diameter: 250cm"},{"key":"Colour","value":"Jais"},{"key":"Code","value":"RUGCL0351"}],"controls":{"allowOrder":false,"allowReserve":false,"allowReserveWithBatchSample":false,"allowSample":false,"allowLargeSample":false,"allowBackInStockReminder":false,"disableOrder":false,"disableSample":false},"stockMessage":{"productTypeID":90,"quantityMinimum":1.0,"quantityMaximum":11.0,"productTypeQuantityMaximum":null,"quantityIncrement":1.0,"reserveQuantityMaximum":11.0,"unit":"","allowStockCheck":false,"pieceBreakdownMinimum":null,"pieceBreakdownMaximum":null,"allowBackInStockReminder":false,"freeStock":11.0,"nextPOFreeStock":0.0,"nextPODueDate":null,"totalPOFreeStock":0.0,"basketQuantityThresholds":[{"minimum":0,"maximum":99999.99,"stockMessages":[{"stockMessage":"B ???????","class":"","stockBreakdownTab":0}]}]},"orderButtonText":"???????? ? ???????","reserveButtonText":"??????","reserveWithBatchSampleButtonText":"?????? ? ???????? ??????","sample":{"productId":null,"stockMessage":null,"orderButtonText":"???????? ? ???????","displayPrice":null,"displaySalePrice":null,"priceMessage":null},"largeSample":{"productId":null,"stockMessage":null,"orderButtonText":"???????? ? ???????","displayPrice":null,"displaySalePrice":null,"priceMessage":null}}},"Product":{"productId":196431,"sortOrder":0,"productTypeId":90,"templateId":3,"code":"RUGCL0351","brand":"Christian Lacroix","gtin13":"5051001717072","name":"Prete-moi Ta Plume! Jais Round Rug","AKA":null,"size":"Diameter: 250cm","imageId":124759,"imageAltText":"Prete-moi Ta Plume! Jais Round Rug","imageTitleText":"Prete-moi Ta Plume! Jais Round Rug","rRPMessage":null,"rLRRP":null,"rLTradePrice":null,"displayPrice":null,"displaySalePrice":null,"priceMessage":null,"statusMessage":null,"urlSemantics":"prete-moi-ta-plume-round-rug","productPageId":35355,"url":"/ru/prete-moi-ta-plume-round-rug/p35355","itemAvailability":"InStock","orderFormGroupId":null,"orderFormName":"Round","attributes":null,"orderFormGroup":null,"orderFormProperties":[{"key":"Name","value":"Prete-moi Ta Plume! Jais Round Rug"},{"key":"Size","value":"Diameter: 250cm"},{"key":"Colour","value":"Jais"},{"key":"Code","value":"RUGCL0351"}],"controls":{"allowOrder":false,"allowReserve":false,"allowReserveWithBatchSample":false,"allowSample":false,"allowLargeSample":false,"allowBackInStockReminder":false,"disableOrder":false,"disableSample":false},"stockMessage":{"productTypeID":90,"quantityMinimum":1.0,"quantityMaximum":11.0,"productTypeQuantityMaximum":null,"quantityIncrement":1.0,"reserveQuantityMaximum":11.0,"unit":"","allowStockCheck":false,"pieceBreakdownMinimum":null,"pieceBreakdownMaximum":null,"allowBackInStockReminder":false,"freeStock":11.0,"nextPOFreeStock":0.0,"nextPODueDate":null,"totalPOFreeStock":0.0,"basketQuantityThresholds":[{"minimum":0,"maximum":99999.99,"stockMessages":[{"stockMessage":"B ???????","class":"","stockBreakdownTab":0}]}]},"orderButtonText":"???????? ? ???????","reserveButtonText":"??????","reserveWithBatchSampleButtonText":"?????? ? ???????? ??????","sample":{"productId":null,"stockMessage":null,"orderButtonText":"???????? ? ???????","displayPrice":null,"displaySalePrice":null,"priceMessage":null},"largeSample":{"productId":null,"stockMessage":null,"orderButtonText":"???????? ? ???????","displayPrice":null,"displaySalePrice":null,"priceMessage":null}},"Carousel":{"CarouselID":"#product-196431-carsouel","WrapperCSSClass":null,"AspectRatio":1.0,"Heading":"Round","Images":[{"ImageID":124759,"SortOrder":0,"AltText":"Prete-moi Ta Plume! Jais Round Rug","Overlay":null,"MaxWidth":null,"ApproximateImageSize":5}],"ApproximateImageSize":2,"DisplayThumbnails":false,"DisplayDashes":true,"Interval":null},"ProductID":196431,"ProductTypeID":90,"ProductPageID":35355,"ProductCode":"RUGCL0351","Brand":"Christian Lacroix","OrderFormID":"#product-196431","OrderFormCarouselID":"#product-196431-slide","OrderFormGroupID":null,"OrderFormGroup":null,"Size":"Diameter: 250cm","OrderFormName":"Round","BasketName":"Prete-moi Ta Plume! Jais Round Rug","SortOrder":0,"Attributes":null,"Image":{"imageId":124759,"templateImageId":2,"altText":"Prete-moi Ta Plume! Jais Round Rug","titleText":"Prete-moi Ta Plume! Jais Round Rug","sortOrder":0,"maxWidth":488},"OrderFormProperties":[{"Key":"Name","Value":"Prete-moi Ta Plume! Jais Round Rug"},{"Key":"Size","Value":"Diameter: 250cm"},{"Key":"Colour","Value":"Jais"},{"Key":"Code","Value":"RUGCL0351"}],"AllowSample":false,"AllowLargeSample":false,"AllowOrder":false,"AllowReserve":false,"AllowReserveWithBatchCutting":false,"ClientProductViewModels":"","URLKeywords":"prete-moi-ta-plume-round-rug","ImageLinkToProductPage":true,"IsLifestyle":false}}]},{"ImageID":145038,"Hotspots":[{"X":38.2700004577637,"x":"calc(38.2700% - 12.5px)","Y":90.5937213996022,"y":"calc(90.5937% - 12.5px)","OverlayPosition":"top-left","Product":{"Solitary":false,"ProductBase":{"x":38.270000457763672,"y":90.5937213996022,"product":{"productId":208828,"sortOrder":0,"productTypeId":90,"templateId":3,"code":"RUGCL0352","brand":"Christian Lacroix","gtin13":"5051001699071","name":"Feather Park Jais Large Rug","AKA":null,"size":"200 x 300 cm","imageId":144123,"imageAltText":"Feather Park Jais Large Rug","imageTitleText":"Feather Park Jais Large Rug","rRPMessage":null,"rLRRP":null,"rLTradePrice":null,"displayPrice":null,"displaySalePrice":null,"priceMessage":null,"statusMessage":null,"urlSemantics":"feather-park-jais-rug","productPageId":37470,"url":"/ru/feather-park-jais-rug/p37470","itemAvailability":"InStock","orderFormGroupId":null,"orderFormName":"Large","attributes":null,"orderFormGroup":null,"orderFormProperties":[{"key":"Size","value":"200 x 300 cm"},{"key":"Colour","value":"Jais"},{"key":"Code","value":"RUGCL0352"}],"controls":{"allowOrder":false,"allowReserve":false,"allowReserveWithBatchSample":false,"allowSample":false,"allowLargeSample":false,"allowBackInStockReminder":false,"disableOrder":false,"disableSample":false},"stockMessage":{"productTypeID":90,"quantityMinimum":1.0,"quantityMaximum":24.0,"productTypeQuantityMaximum":null,"quantityIncrement":1.0,"reserveQuantityMaximum":24.0,"unit":"","allowStockCheck":false,"pieceBreakdownMinimum":null,"pieceBreakdownMaximum":null,"allowBackInStockReminder":false,"freeStock":24.0,"nextPOFreeStock":0.0,"nextPODueDate":null,"totalPOFreeStock":0.0,"basketQuantityThresholds":[{"minimum":0,"maximum":99999.99,"stockMessages":[{"stockMessage":"B ???????","class":"","stockBreakdownTab":0}]}]},"orderButtonText":"???????? ? ???????","reserveButtonText":"??????","reserveWithBatchSampleButtonText":"?????? ? ???????? ??????","sample":{"productId":null,"stockMessage":null,"orderButtonText":"???????? ? ???????","displayPrice":null,"displaySalePrice":null,"priceMessage":null},"largeSample":{"productId":null,"stockMessage":null,"orderButtonText":"???????? ? ???????","displayPrice":null,"displaySalePrice":null,"priceMessage":null}}},"Product":{"productId":208828,"sortOrder":0,"productTypeId":90,"templateId":3,"code":"RUGCL0352","brand":"Christian Lacroix","gtin13":"5051001699071","name":"Feather Park Jais Large Rug","AKA":null,"size":"200 x 300 cm","imageId":144123,"imageAltText":"Feather Park Jais Large Rug","imageTitleText":"Feather Park Jais Large Rug","rRPMessage":null,"rLRRP":null,"rLTradePrice":null,"displayPrice":null,"displaySalePrice":null,"priceMessage":null,"statusMessage":null,"urlSemantics":"feather-park-jais-rug","productPageId":37470,"url":"/ru/feather-park-jais-rug/p37470","itemAvailability":"InStock","orderFormGroupId":null,"orderFormName":"Large","attributes":null,"orderFormGroup":null,"orderFormProperties":[{"key":"Name","value":"Feather Park Jais Large Rug"},{"key":"Size","value":"200 x 300 cm"},{"key":"Colour","value":"Jais"},{"key":"Code","value":"RUGCL0352"}],"controls":{"allowOrder":false,"allowReserve":false,"allowReserveWithBatchSample":false,"allowSample":false,"allowLargeSample":false,"allowBackInStockReminder":false,"disableOrder":false,"disableSample":false},"stockMessage":{"productTypeID":90,"quantityMinimum":1.0,"quantityMaximum":24.0,"productTypeQuantityMaximum":null,"quantityIncrement":1.0,"reserveQuantityMaximum":24.0,"unit":"","allowStockCheck":false,"pieceBreakdownMinimum":null,"pieceBreakdownMaximum":null,"allowBackInStockReminder":false,"freeStock":24.0,"nextPOFreeStock":0.0,"nextPODueDate":null,"totalPOFreeStock":0.0,"basketQuantityThresholds":[{"minimum":0,"maximum":99999.99,"stockMessages":[{"stockMessage":"B ???????","class":"","stockBreakdownTab":0}]}]},"orderButtonText":"???????? ? ???????","reserveButtonText":"??????","reserveWithBatchSampleButtonText":"?????? ? ???????? ??????","sample":{"productId":null,"stockMessage":null,"orderButtonText":"???????? ? ???????","displayPrice":null,"displaySalePrice":null,"priceMessage":null},"largeSample":{"productId":null,"stockMessage":null,"orderButtonText":"???????? ? ???????","displayPrice":null,"displaySalePrice":null,"priceMessage":null}},"Carousel":{"CarouselID":"#product-208828-carsouel","WrapperCSSClass":null,"AspectRatio":1.0,"Heading":"Large","Images":[{"ImageID":144123,"SortOrder":0,"AltText":"Feather Park Jais Large Rug","Overlay":null,"MaxWidth":null,"ApproximateImageSize":5}],"ApproximateImageSize":2,"DisplayThumbnails":false,"DisplayDashes":true,"Interval":null},"ProductID":208828,"ProductTypeID":90,"ProductPageID":37470,"ProductCode":"RUGCL0352","Brand":"Christian Lacroix","OrderFormID":"#product-208828","OrderFormCarouselID":"#product-208828-slide","OrderFormGroupID":null,"OrderFormGroup":null,"Size":"200 x 300 cm","OrderFormName":"Large","BasketName":"Feather Park Jais Large Rug","SortOrder":0,"Attributes":null,"Image":{"imageId":144123,"templateImageId":2,"altText":"Feather Park Jais Large Rug","titleText":"Feather Park Jais Large Rug","sortOrder":0,"maxWidth":488},"OrderFormProperties":[{"Key":"Name","Value":"Feather Park Jais Large Rug"},{"Key":"Size","Value":"200 x 300 cm"},{"Key":"Colour","Value":"Jais"},{"Key":"Code","Value":"RUGCL0352"}],"AllowSample":false,"AllowLargeSample":false,"AllowOrder":false,"AllowReserve":false,"AllowReserveWithBatchCutting":false,"ClientProductViewModels":"","URLKeywords":"feather-park-jais-rug","ImageLinkToProductPage":true,"IsLifestyle":false}},{"X":72.1600036621094,"x":"calc(72.1600% - 12.5px)","Y":85.9255512965094,"y":"calc(85.9256% - 12.5px)","OverlayPosition":"top-right","Product":{"Solitary":false,"ProductBase":{"x":72.160003662109375,"y":85.925551296509411,"product":{"productId":208940,"sortOrder":0,"productTypeId":4,"templateId":3,"code":"CCCL0617","brand":"Christian Lacroix","gtin13":"5051001689522","name":"In Love Multicolore Cushion","AKA":null,"size":"60 x 45cm","imageId":143897,"imageAltText":"In Love Multicolore Cushion","imageTitleText":"In Love Multicolore Cushion","rRPMessage":null,"rLRRP":null,"rLTradePrice":null,"displayPrice":null,"displaySalePrice":null,"priceMessage":null,"statusMessage":null,"urlSemantics":"in-love-multicolore-cushion","productPageId":37824,"url":"/ru/in-love-multicolore-cushion/p37824","itemAvailability":"InStock","orderFormGroupId":null,"orderFormName":"In Love Multicolore Cushion","attributes":null,"orderFormGroup":null,"orderFormProperties":[{"key":"Size","value":"60 x 45cm"},{"key":"Colour","value":"Multicolore"},{"key":"Code","value":"CCCL0617"}],"controls":{"allowOrder":false,"allowReserve":false,"allowReserveWithBatchSample":false,"allowSample":false,"allowLargeSample":false,"allowBackInStockReminder":false,"disableOrder":false,"disableSample":false},"stockMessage":{"productTypeID":4,"quantityMinimum":1.0,"quantityMaximum":99.0,"productTypeQuantityMaximum":null,"quantityIncrement":1.0,"reserveQuantityMaximum":50.0,"unit":"","allowStockCheck":false,"pieceBreakdownMinimum":null,"pieceBreakdownMaximum":null,"allowBackInStockReminder":false,"freeStock":232.0,"nextPOFreeStock":0.0,"nextPODueDate":null,"totalPOFreeStock":0.0,"basketQuantityThresholds":[{"minimum":0,"maximum":99999.99,"stockMessages":[{"stockMessage":"B ???????","class":"","stockBreakdownTab":0}]}]},"orderButtonText":"???????? ? ???????","reserveButtonText":"??????","reserveWithBatchSampleButtonText":"?????? ? ???????? ??????","sample":{"productId":null,"stockMessage":null,"orderButtonText":"???????? ? ???????","displayPrice":null,"displaySalePrice":null,"priceMessage":null},"largeSample":{"productId":null,"stockMessage":null,"orderButtonText":"???????? ? ???????","displayPrice":null,"displaySalePrice":null,"priceMessage":null}}},"Product":{"productId":208940,"sortOrder":0,"productTypeId":4,"templateId":3,"code":"CCCL0617","brand":"Christian Lacroix","gtin13":"5051001689522","name":"In Love Multicolore Cushion","AKA":null,"size":"60 x 45cm","imageId":143897,"imageAltText":"In Love Multicolore Cushion","imageTitleText":"In Love Multicolore Cushion","rRPMessage":null,"rLRRP":null,"rLTradePrice":null,"displayPrice":null,"displaySalePrice":null,"priceMessage":null,"statusMessage":null,"urlSemantics":"in-love-multicolore-cushion","productPageId":37824,"url":"/ru/in-love-multicolore-cushion/p37824","itemAvailability":"InStock","orderFormGroupId":null,"orderFormName":"In Love Multicolore Cushion","attributes":null,"orderFormGroup":null,"orderFormProperties":[{"key":"Name","value":"In Love Multicolore Cushion"},{"key":"Size","value":"60 x 45cm"},{"key":"Colour","value":"Multicolore"},{"key":"Code","value":"CCCL0617"}],"controls":{"allowOrder":false,"allowReserve":false,"allowReserveWithBatchSample":false,"allowSample":false,"allowLargeSample":false,"allowBackInStockReminder":false,"disableOrder":false,"disableSample":false},"stockMessage":{"productTypeID":4,"quantityMinimum":1.0,"quantityMaximum":99.0,"productTypeQuantityMaximum":null,"quantityIncrement":1.0,"reserveQuantityMaximum":50.0,"unit":"","allowStockCheck":false,"pieceBreakdownMinimum":null,"pieceBreakdownMaximum":null,"allowBackInStockReminder":false,"freeStock":232.0,"nextPOFreeStock":0.0,"nextPODueDate":null,"totalPOFreeStock":0.0,"basketQuantityThresholds":[{"minimum":0,"maximum":99999.99,"stockMessages":[{"stockMessage":"B ???????","class":"","stockBreakdownTab":0}]}]},"orderButtonText":"???????? ? ???????","reserveButtonText":"??????","reserveWithBatchSampleButtonText":"?????? ? ???????? ??????","sample":{"productId":null,"stockMessage":null,"orderButtonText":"???????? ? ???????","displayPrice":null,"displaySalePrice":null,"priceMessage":null},"largeSample":{"productId":null,"stockMessage":null,"orderButtonText":"???????? ? ???????","displayPrice":null,"displaySalePrice":null,"priceMessage":null}},"Carousel":{"CarouselID":"#product-208940-carsouel","WrapperCSSClass":null,"AspectRatio":1.0,"Heading":"In Love Multicolore Cushion","Images":[{"ImageID":143897,"SortOrder":0,"AltText":"In Love Multicolore Cushion","Overlay":null,"MaxWidth":null,"ApproximateImageSize":5}],"ApproximateImageSize":2,"DisplayThumbnails":false,"DisplayDashes":true,"Interval":null},"ProductID":208940,"ProductTypeID":4,"ProductPageID":37824,"ProductCode":"CCCL0617","Brand":"Christian Lacroix","OrderFormID":"#product-208940","OrderFormCarouselID":"#product-208940-slide","OrderFormGroupID":null,"OrderFormGroup":null,"Size":"60 x 45cm","OrderFormName":"In Love Multicolore Cushion","BasketName":"In Love Multicolore Cushion","SortOrder":0,"Attributes":null,"Image":{"imageId":143897,"templateImageId":2,"altText":"In Love Multicolore Cushion","titleText":"In Love Multicolore Cushion","sortOrder":0,"maxWidth":488},"OrderFormProperties":[{"Key":"Name","Value":"In Love Multicolore Cushion"},{"Key":"Size","Value":"60 x 45cm"},{"Key":"Colour","Value":"Multicolore"},{"Key":"Code","Value":"CCCL0617"}],"AllowSample":false,"AllowLargeSample":false,"AllowOrder":false,"AllowReserve":false,"AllowReserveWithBatchCutting":false,"ClientProductViewModels":"","URLKeywords":"in-love-multicolore-cushion","ImageLinkToProductPage":true,"IsLifestyle":false}},{"X":87.4199981689453,"x":"calc(87.4200% - 12.5px)","Y":27.8268228609537,"y":"calc(27.8268% - 12.5px)","OverlayPosition":"top-right","Product":{"Solitary":false,"ProductBase":{"x":87.419998168945313,"y":27.82682286095373,"product":{"productId":208938,"sortOrder":0,"productTypeId":4,"templateId":3,"code":"CCCL0615","brand":"Christian Lacroix","gtin13":"5051001641766","name":"Garden Mix Multicolore Cushion","AKA":null,"size":"60 x 45cm","imageId":143895,"imageAltText":"Garden Mix Multicolore Cushion","imageTitleText":"Garden Mix Multicolore Cushion","rRPMessage":null,"rLRRP":null,"rLTradePrice":null,"displayPrice":null,"displaySalePrice":null,"priceMessage":null,"statusMessage":null,"urlSemantics":"garden-mix-multicolore-cushion","productPageId":37822,"url":"/ru/garden-mix-multicolore-cushion/p37822","itemAvailability":"InStock","orderFormGroupId":null,"orderFormName":"Garden Mix Multicolore Cushion","attributes":null,"orderFormGroup":null,"orderFormProperties":[{"key":"Size","value":"60 x 45cm"},{"key":"Colour","value":"Multicolore"},{"key":"Code","value":"CCCL0615"}],"controls":{"allowOrder":false,"allowReserve":false,"allowReserveWithBatchSample":false,"allowSample":false,"allowLargeSample":false,"allowBackInStockReminder":false,"disableOrder":false,"disableSample":false},"stockMessage":{"productTypeID":4,"quantityMinimum":1.0,"quantityMaximum":99.0,"productTypeQuantityMaximum":null,"quantityIncrement":1.0,"reserveQuantityMaximum":50.0,"unit":"","allowStockCheck":false,"pieceBreakdownMinimum":null,"pieceBreakdownMaximum":null,"allowBackInStockReminder":false,"freeStock":161.0,"nextPOFreeStock":0.0,"nextPODueDate":null,"totalPOFreeStock":0.0,"basketQuantityThresholds":[{"minimum":0,"maximum":99999.99,"stockMessages":[{"stockMessage":"B ???????","class":"","stockBreakdownTab":0}]}]},"orderButtonText":"???????? ? ???????","reserveButtonText":"??????","reserveWithBatchSampleButtonText":"?????? ? ???????? ??????","sample":{"productId":null,"stockMessage":null,"orderButtonText":"???????? ? ???????","displayPrice":null,"displaySalePrice":null,"priceMessage":null},"largeSample":{"productId":null,"stockMessage":null,"orderButtonText":"???????? ? ???????","displayPrice":null,"displaySalePrice":null,"priceMessage":null}}},"Product":{"productId":208938,"sortOrder":0,"productTypeId":4,"templateId":3,"code":"CCCL0615","brand":"Christian Lacroix","gtin13":"5051001641766","name":"Garden Mix Multicolore Cushion","AKA":null,"size":"60 x 45cm","imageId":143895,"imageAltText":"Garden Mix Multicolore Cushion","imageTitleText":"Garden Mix Multicolore Cushion","rRPMessage":null,"rLRRP":null,"rLTradePrice":null,"displayPrice":null,"displaySalePrice":null,"priceMessage":null,"statusMessage":null,"urlSemantics":"garden-mix-multicolore-cushion","productPageId":37822,"url":"/ru/garden-mix-multicolore-cushion/p37822","itemAvailability":"InStock","orderFormGroupId":null,"orderFormName":"Garden Mix Multicolore Cushion","attributes":null,"orderFormGroup":null,"orderFormProperties":[{"key":"Name","value":"Garden Mix Multicolore Cushion"},{"key":"Size","value":"60 x 45cm"},{"key":"Colour","value":"Multicolore"},{"key":"Code","value":"CCCL0615"}],"controls":{"allowOrder":false,"allowReserve":false,"allowReserveWithBatchSample":false,"allowSample":false,"allowLargeSample":false,"allowBackInStockReminder":false,"disableOrder":false,"disableSample":false},"stockMessage":{"productTypeID":4,"quantityMinimum":1.0,"quantityMaximum":99.0,"productTypeQuantityMaximum":null,"quantityIncrement":1.0,"reserveQuantityMaximum":50.0,"unit":"","allowStockCheck":false,"pieceBreakdownMinimum":null,"pieceBreakdownMaximum":null,"allowBackInStockReminder":false,"freeStock":161.0,"nextPOFreeStock":0.0,"nextPODueDate":null,"totalPOFreeStock":0.0,"basketQuantityThresholds":[{"minimum":0,"maximum":99999.99,"stockMessages":[{"stockMessage":"B ???????","class":"","stockBreakdownTab":0}]}]},"orderButtonText":"???????? ? ???????","reserveButtonText":"??????","reserveWithBatchSampleButtonText":"?????? ? ???????? ??????","sample":{"productId":null,"stockMessage":null,"orderButtonText":"???????? ? ???????","displayPrice":null,"displaySalePrice":null,"priceMessage":null},"largeSample":{"productId":null,"stockMessage":null,"orderButtonText":"???????? ? ???????","displayPrice":null,"displaySalePrice":null,"priceMessage":null}},"Carousel":{"CarouselID":"#product-208938-carsouel","WrapperCSSClass":null,"AspectRatio":1.0,"Heading":"Garden Mix Multicolore Cushion","Images":[{"ImageID":143895,"SortOrder":0,"AltText":"Garden Mix Multicolore Cushion","Overlay":null,"MaxWidth":null,"ApproximateImageSize":5}],"ApproximateImageSize":2,"DisplayThumbnails":false,"DisplayDashes":true,"Interval":null},"ProductID":208938,"ProductTypeID":4,"ProductPageID":37822,"ProductCode":"CCCL0615","Brand":"Christian Lacroix","OrderFormID":"#product-208938","OrderFormCarouselID":"#product-208938-slide","OrderFormGroupID":null,"OrderFormGroup":null,"Size":"60 x 45cm","OrderFormName":"Garden Mix Multicolore Cushion","BasketName":"Garden Mix Multicolore Cushion","SortOrder":0,"Attributes":null,"Image":{"imageId":143895,"templateImageId":2,"altText":"Garden Mix Multicolore Cushion","titleText":"Garden Mix Multicolore Cushion","sortOrder":0,"maxWidth":488},"OrderFormProperties":[{"Key":"Name","Value":"Garden Mix Multicolore Cushion"},{"Key":"Size","Value":"60 x 45cm"},{"Key":"Colour","Value":"Multicolore"},{"Key":"Code","Value":"CCCL0615"}],"AllowSample":false,"AllowLargeSample":false,"AllowOrder":false,"AllowReserve":false,"AllowReserveWithBatchCutting":false,"ClientProductViewModels":"","URLKeywords":"garden-mix-multicolore-cushion","ImageLinkToProductPage":true,"IsLifestyle":false}}]},{"ImageID":145110,"Hotspots":[{"X":40.0200004577637,"x":"calc(40.0200% - 12.5px)","Y":48.3141144403477,"y":"calc(48.3141% - 12.5px)","OverlayPosition":"top-left","Product":{"Solitary":false,"ProductBase":{"x":40.020000457763672,"y":48.31411444034773,"product":{"productId":207868,"sortOrder":0,"productTypeId":15,"templateId":2,"code":"FCL7064/01","brand":"Christian Lacroix","gtin13":null,"name":"Feather Park - Pearl","AKA":null,"size":null,"imageId":144069,"imageAltText":"Feather Park - Pearl Cutting","imageTitleText":"Feather Park - Pearl Cutting","rRPMessage":null,"rLRRP":null,"rLTradePrice":null,"displayPrice":null,"displaySalePrice":null,"priceMessage":null,"statusMessage":null,"urlSemantics":"fabric/christian-lacroix/feather-park-pearl-fabric","productPageId":37918,"url":"/ru/fabric/christian-lacroix/feather-park-pearl-fabric/p37918","itemAvailability":"InStock","orderFormGroupId":null,"orderFormName":"Feather Park - Pearl","attributes":null,"orderFormGroup":null,"orderFormProperties":[{"key":"Colour","value":"Pearl"},{"key":"Code","value":"FCL7064/01"}],"controls":{"allowOrder":false,"allowReserve":false,"allowReserveWithBatchSample":false,"allowSample":false,"allowLargeSample":false,"allowBackInStockReminder":false,"disableOrder":false,"disableSample":false},"stockMessage":{"productTypeID":15,"quantityMinimum":1.0,"quantityMaximum":0.0,"productTypeQuantityMaximum":null,"quantityIncrement":0.1,"reserveQuantityMaximum":50.0,"unit":"m","allowStockCheck":false,"pieceBreakdownMinimum":1.0,"pieceBreakdownMaximum":50.0,"allowBackInStockReminder":false,"freeStock":150.5,"nextPOFreeStock":0.0,"nextPODueDate":null,"totalPOFreeStock":0.0,"basketQuantityThresholds":[{"minimum":0,"maximum":99999.99}]},"orderButtonText":"???????? ? ???????","reserveButtonText":"??????","reserveWithBatchSampleButtonText":"?????? ? ???????? ??????","sample":{"productId":207947,"stockMessage":{"productTypeID":55,"quantityMinimum":1.0,"quantityMaximum":2.0,"productTypeQuantityMaximum":20.0,"quantityIncrement":1.0,"reserveQuantityMaximum":32.0,"unit":"","allowStockCheck":false,"pieceBreakdownMinimum":null,"pieceBreakdownMaximum":null,"allowBackInStockReminder":false,"freeStock":32.0,"nextPOFreeStock":99.0,"nextPODueDate":"2022-10-20","totalPOFreeStock":99.0,"basketQuantityThresholds":[{"minimum":0,"maximum":99999.99,"stockMessages":[{"stockMessage":"B ???????","class":"","stockBreakdownTab":0}]}]},"orderButtonText":"???????","displayPrice":null,"displaySalePrice":null,"priceMessage":null},"largeSample":{"productId":207948,"stockMessage":{"productTypeID":56,"quantityMinimum":1.0,"quantityMaximum":5.0,"productTypeQuantityMaximum":null,"quantityIncrement":1.0,"reserveQuantityMaximum":5.0,"unit":"","allowStockCheck":false,"pieceBreakdownMinimum":null,"pieceBreakdownMaximum":null,"allowBackInStockReminder":false,"freeStock":5.0,"nextPOFreeStock":0.0,"nextPODueDate":null,"totalPOFreeStock":0.0,"basketQuantityThresholds":[{"minimum":0,"maximum":99999.99,"stockMessages":[{"stockMessage":"5 ? ???????","class":"","stockBreakdownTab":0}]}]},"orderButtonText":"??????? ???????","displayPrice":null,"displaySalePrice":null,"priceMessage":null}}},"Product":{"productId":207868,"sortOrder":0,"productTypeId":15,"templateId":2,"code":"FCL7064/01","brand":"Christian Lacroix","gtin13":null,"name":"Feather Park - Pearl","AKA":null,"size":null,"imageId":144069,"imageAltText":"Feather Park - Pearl Cutting","imageTitleText":"Feather Park - Pearl Cutting","rRPMessage":null,"rLRRP":null,"rLTradePrice":null,"displayPrice":null,"displaySalePrice":null,"priceMessage":null,"statusMessage":null,"urlSemantics":"fabric/christian-lacroix/feather-park-pearl-fabric","productPageId":37918,"url":"/ru/fabric/christian-lacroix/feather-park-pearl-fabric/p37918","itemAvailability":"InStock","orderFormGroupId":null,"orderFormName":"Feather Park - Pearl","attributes":null,"orderFormGroup":null,"orderFormProperties":[{"key":"Name","value":"Feather Park - Pearl"},{"key":"Colour","value":"Pearl"},{"key":"Code","value":"FCL7064/01"}],"controls":{"allowOrder":false,"allowReserve":false,"allowReserveWithBatchSample":false,"allowSample":false,"allowLargeSample":false,"allowBackInStockReminder":false,"disableOrder":false,"disableSample":false},"stockMessage":{"productTypeID":15,"quantityMinimum":1.0,"quantityMaximum":0.0,"productTypeQuantityMaximum":null,"quantityIncrement":0.1,"reserveQuantityMaximum":50.0,"unit":"m","allowStockCheck":false,"pieceBreakdownMinimum":1.0,"pieceBreakdownMaximum":50.0,"allowBackInStockReminder":false,"freeStock":150.5,"nextPOFreeStock":0.0,"nextPODueDate":null,"totalPOFreeStock":0.0,"basketQuantityThresholds":[{"minimum":0,"maximum":99999.99}]},"orderButtonText":"???????? ? ???????","reserveButtonText":"??????","reserveWithBatchSampleButtonText":"?????? ? ???????? ??????","sample":{"productId":207947,"stockMessage":{"productTypeID":55,"quantityMinimum":1.0,"quantityMaximum":2.0,"productTypeQuantityMaximum":20.0,"quantityIncrement":1.0,"reserveQuantityMaximum":32.0,"unit":"","allowStockCheck":false,"pieceBreakdownMinimum":null,"pieceBreakdownMaximum":null,"allowBackInStockReminder":false,"freeStock":32.0,"nextPOFreeStock":99.0,"nextPODueDate":"2022-10-20","totalPOFreeStock":99.0,"basketQuantityThresholds":[{"minimum":0,"maximum":99999.99,"stockMessages":[{"stockMessage":"B ???????","class":"","stockBreakdownTab":0}]}]},"orderButtonText":"???????","displayPrice":null,"displaySalePrice":null,"priceMessage":null},"largeSample":{"productId":207948,"stockMessage":{"productTypeID":56,"quantityMinimum":1.0,"quantityMaximum":5.0,"productTypeQuantityMaximum":null,"quantityIncrement":1.0,"reserveQuantityMaximum":5.0,"unit":"","allowStockCheck":false,"pieceBreakdownMinimum":null,"pieceBreakdownMaximum":null,"allowBackInStockReminder":false,"freeStock":5.0,"nextPOFreeStock":0.0,"nextPODueDate":null,"totalPOFreeStock":0.0,"basketQuantityThresholds":[{"minimum":0,"maximum":99999.99,"stockMessages":[{"stockMessage":"5 ? ???????","class":"","stockBreakdownTab":0}]}]},"orderButtonText":"??????? ???????","displayPrice":null,"displaySalePrice":null,"priceMessage":null}},"Carousel":{"CarouselID":"#product-207868-carsouel","WrapperCSSClass":null,"AspectRatio":1.0,"Heading":"Feather Park - Pearl","Images":[{"ImageID":144069,"SortOrder":0,"AltText":"Feather Park - Pearl Cutting","Overlay":null,"MaxWidth":null,"ApproximateImageSize":5}],"ApproximateImageSize":2,"DisplayThumbnails":false,"DisplayDashes":true,"Interval":null},"ProductID":207868,"ProductTypeID":15,"ProductPageID":37918,"ProductCode":"FCL7064/01","Brand":"Christian Lacroix","OrderFormID":"#product-207868","OrderFormCarouselID":"#product-207868-slide","OrderFormGroupID":null,"OrderFormGroup":null,"Size":null,"OrderFormName":"Feather Park - Pearl","BasketName":"Feather Park - Pearl","SortOrder":0,"Attributes":null,"Image":{"imageId":144069,"templateImageId":2,"altText":"Feather Park - Pearl Cutting","titleText":"Feather Park - Pearl Cutting","sortOrder":0,"maxWidth":488},"OrderFormProperties":[{"Key":"Name","Value":"Feather Park - Pearl"},{"Key":"Colour","Value":"Pearl"},{"Key":"Code","Value":"FCL7064/01"}],"AllowSample":false,"AllowLargeSample":false,"AllowOrder":false,"AllowReserve":false,"AllowReserveWithBatchCutting":false,"ClientProductViewModels":"","URLKeywords":"fabric/christian-lacroix/feather-park-pearl-fabric","ImageLinkToProductPage":true,"IsLifestyle":false}},{"X":42.560001373291,"x":"calc(42.5600% - 12.5px)","Y":70.6146315323938,"y":"calc(70.6146% - 12.5px)","OverlayPosition":"top-left","Product":{"Solitary":false,"ProductBase":{"x":42.560001373291023,"y":70.614631532393787,"product":{"productId":207892,"sortOrder":0,"productTypeId":15,"templateId":2,"code":"FCL7063/02","brand":"Christian Lacroix","gtin13":null,"name":"Feather Park Soft - Iris","AKA":null,"size":null,"imageId":144075,"imageAltText":"Feather Park Soft - Iris Cutting","imageTitleText":"Feather Park Soft - Iris Cutting","rRPMessage":null,"rLRRP":null,"rLTradePrice":null,"displayPrice":null,"displaySalePrice":null,"priceMessage":null,"statusMessage":null,"urlSemantics":"fabric/christian-lacroix/feather-park-soft-iris-fabric","productPageId":37923,"url":"/ru/fabric/christian-lacroix/feather-park-soft-iris-fabric/p37923","itemAvailability":"InStock","orderFormGroupId":null,"orderFormName":"Feather Park Soft - Iris","attributes":null,"orderFormGroup":null,"orderFormProperties":[{"key":"Colour","value":"Iris"},{"key":"Code","value":"FCL7063/02"}],"controls":{"allowOrder":false,"allowReserve":false,"allowReserveWithBatchSample":false,"allowSample":false,"allowLargeSample":false,"allowBackInStockReminder":false,"disableOrder":false,"disableSample":false},"stockMessage":{"productTypeID":15,"quantityMinimum":1.0,"quantityMaximum":0.0,"productTypeQuantityMaximum":null,"quantityIncrement":0.1,"reserveQuantityMaximum":50.0,"unit":"m","allowStockCheck":false,"pieceBreakdownMinimum":1.0,"pieceBreakdownMaximum":50.0,"allowBackInStockReminder":false,"freeStock":96.9,"nextPOFreeStock":73.3,"nextPODueDate":"2022-10-11","totalPOFreeStock":177.4,"basketQuantityThresholds":[{"minimum":0,"maximum":99999.99}]},"orderButtonText":"???????? ? ???????","reserveButtonText":"??????","reserveWithBatchSampleButtonText":"?????? ? ???????? ??????","sample":{"productId":209085,"stockMessage":{"productTypeID":55,"quantityMinimum":1.0,"quantityMaximum":2.0,"productTypeQuantityMaximum":20.0,"quantityIncrement":1.0,"reserveQuantityMaximum":15.0,"unit":"","allowStockCheck":false,"pieceBreakdownMinimum":null,"pieceBreakdownMaximum":null,"allowBackInStockReminder":false,"freeStock":15.0,"nextPOFreeStock":99.0,"nextPODueDate":"2022-10-20","totalPOFreeStock":99.0,"basketQuantityThresholds":[{"minimum":0,"maximum":99999.99,"stockMessages":[{"stockMessage":"B ???????","class":"","stockBreakdownTab":0}]}]},"orderButtonText":"???????","displayPrice":null,"displaySalePrice":null,"priceMessage":null},"largeSample":{"productId":209086,"stockMessage":{"productTypeID":56,"quantityMinimum":1.0,"quantityMaximum":1.0,"productTypeQuantityMaximum":null,"quantityIncrement":1.0,"reserveQuantityMaximum":1.0,"unit":"","allowStockCheck":false,"pieceBreakdownMinimum":null,"pieceBreakdownMaximum":null,"allowBackInStockReminder":false,"freeStock":1.0,"nextPOFreeStock":0.0,"nextPODueDate":null,"totalPOFreeStock":0.0,"basketQuantityThresholds":[{"minimum":0,"maximum":99999.99,"stockMessages":[{"stockMessage":"1 ? ???????","class":"","stockBreakdownTab":0}]}]},"orderButtonText":"??????? ???????","displayPrice":null,"displaySalePrice":null,"priceMessage":null}}},"Product":{"productId":207892,"sortOrder":0,"productTypeId":15,"templateId":2,"code":"FCL7063/02","brand":"Christian Lacroix","gtin13":null,"name":"Feather Park Soft - Iris","AKA":null,"size":null,"imageId":144075,"imageAltText":"Feather Park Soft - Iris Cutting","imageTitleText":"Feather Park Soft - Iris Cutting","rRPMessage":null,"rLRRP":null,"rLTradePrice":null,"displayPrice":null,"displaySalePrice":null,"priceMessage":null,"statusMessage":null,"urlSemantics":"fabric/christian-lacroix/feather-park-soft-iris-fabric","productPageId":37923,"url":"/ru/fabric/christian-lacroix/feather-park-soft-iris-fabric/p37923","itemAvailability":"InStock","orderFormGroupId":null,"orderFormName":"Feather Park Soft - Iris","attributes":null,"orderFormGroup":null,"orderFormProperties":[{"key":"Name","value":"Feather Park Soft - Iris"},{"key":"Colour","value":"Iris"},{"key":"Code","value":"FCL7063/02"}],"controls":{"allowOrder":false,"allowReserve":false,"allowReserveWithBatchSample":false,"allowSample":false,"allowLargeSample":false,"allowBackInStockReminder":false,"disableOrder":false,"disableSample":false},"stockMessage":{"productTypeID":15,"quantityMinimum":1.0,"quantityMaximum":0.0,"productTypeQuantityMaximum":null,"quantityIncrement":0.1,"reserveQuantityMaximum":50.0,"unit":"m","allowStockCheck":false,"pieceBreakdownMinimum":1.0,"pieceBreakdownMaximum":50.0,"allowBackInStockReminder":false,"freeStock":96.9,"nextPOFreeStock":73.3,"nextPODueDate":"2022-10-11","totalPOFreeStock":177.4,"basketQuantityThresholds":[{"minimum":0,"maximum":99999.99}]},"orderButtonText":"???????? ? ???????","reserveButtonText":"??????","reserveWithBatchSampleButtonText":"?????? ? ???????? ??????","sample":{"productId":209085,"stockMessage":{"productTypeID":55,"quantityMinimum":1.0,"quantityMaximum":2.0,"productTypeQuantityMaximum":20.0,"quantityIncrement":1.0,"reserveQuantityMaximum":15.0,"unit":"","allowStockCheck":false,"pieceBreakdownMinimum":null,"pieceBreakdownMaximum":null,"allowBackInStockReminder":false,"freeStock":15.0,"nextPOFreeStock":99.0,"nextPODueDate":"2022-10-20","totalPOFreeStock":99.0,"basketQuantityThresholds":[{"minimum":0,"maximum":99999.99,"stockMessages":[{"stockMessage":"B ???????","class":"","stockBreakdownTab":0}]}]},"orderButtonText":"???????","displayPrice":null,"displaySalePrice":null,"priceMessage":null},"largeSample":{"productId":209086,"stockMessage":{"productTypeID":56,"quantityMinimum":1.0,"quantityMaximum":1.0,"productTypeQuantityMaximum":null,"quantityIncrement":1.0,"reserveQuantityMaximum":1.0,"unit":"","allowStockCheck":false,"pieceBreakdownMinimum":null,"pieceBreakdownMaximum":null,"allowBackInStockReminder":false,"freeStock":1.0,"nextPOFreeStock":0.0,"nextPODueDate":null,"totalPOFreeStock":0.0,"basketQuantityThresholds":[{"minimum":0,"maximum":99999.99,"stockMessages":[{"stockMessage":"1 ? ???????","class":"","stockBreakdownTab":0}]}]},"orderButtonText":"??????? ???????","displayPrice":null,"displaySalePrice":null,"priceMessage":null}},"Carousel":{"CarouselID":"#product-207892-carsouel","WrapperCSSClass":null,"AspectRatio":1.0,"Heading":"Feather Park Soft - Iris","Images":[{"ImageID":144075,"SortOrder":0,"AltText":"Feather Park Soft - Iris Cutting","Overlay":null,"MaxWidth":null,"ApproximateImageSize":5}],"ApproximateImageSize":2,"DisplayThumbnails":false,"DisplayDashes":true,"Interval":null},"ProductID":207892,"ProductTypeID":15,"ProductPageID":37923,"ProductCode":"FCL7063/02","Brand":"Christian Lacroix","OrderFormID":"#product-207892","OrderFormCarouselID":"#product-207892-slide","OrderFormGroupID":null,"OrderFormGroup":null,"Size":null,"OrderFormName":"Feather Park Soft - Iris","BasketName":"Feather Park Soft - Iris","SortOrder":0,"Attributes":null,"Image":{"imageId":144075,"templateImageId":2,"altText":"Feather Park Soft - Iris Cutting","titleText":"Feather Park Soft - Iris Cutting","sortOrder":0,"maxWidth":488},"OrderFormProperties":[{"Key":"Name","Value":"Feather Park Soft - Iris"},{"Key":"Colour","Value":"Iris"},{"Key":"Code","Value":"FCL7063/02"}],"AllowSample":false,"AllowLargeSample":false,"AllowOrder":false,"AllowReserve":false,"AllowReserveWithBatchCutting":false,"ClientProductViewModels":"","URLKeywords":"fabric/christian-lacroix/feather-park-soft-iris-fabric","ImageLinkToProductPage":true,"IsLifestyle":false}}]},{"ImageID":149395,"Hotspots":[{"X":13.6399187035297,"x":"calc(13.6399% - 12.5px)","Y":77.4208360476794,"y":"calc(77.4208% - 12.5px)","OverlayPosition":"top-left","Product":{"Solitary":false,"ProductBase":{"x":13.6399187035297,"y":77.420836047679373,"product":{"productId":208938,"sortOrder":0,"productTypeId":4,"templateId":3,"code":"CCCL0615","brand":"Christian Lacroix","gtin13":"5051001641766","name":"Garden Mix Multicolore Cushion","AKA":null,"size":"60 x 45cm","imageId":143895,"imageAltText":"Garden Mix Multicolore Cushion","imageTitleText":"Garden Mix Multicolore Cushion","rRPMessage":null,"rLRRP":null,"rLTradePrice":null,"displayPrice":null,"displaySalePrice":null,"priceMessage":null,"statusMessage":null,"urlSemantics":"garden-mix-multicolore-cushion","productPageId":37822,"url":"/ru/garden-mix-multicolore-cushion/p37822","itemAvailability":"InStock","orderFormGroupId":null,"orderFormName":"Garden Mix Multicolore Cushion","attributes":null,"orderFormGroup":null,"orderFormProperties":[{"key":"Size","value":"60 x 45cm"},{"key":"Colour","value":"Multicolore"},{"key":"Code","value":"CCCL0615"}],"controls":{"allowOrder":false,"allowReserve":false,"allowReserveWithBatchSample":false,"allowSample":false,"allowLargeSample":false,"allowBackInStockReminder":false,"disableOrder":false,"disableSample":false},"stockMessage":{"productTypeID":4,"quantityMinimum":1.0,"quantityMaximum":99.0,"productTypeQuantityMaximum":null,"quantityIncrement":1.0,"reserveQuantityMaximum":50.0,"unit":"","allowStockCheck":false,"pieceBreakdownMinimum":null,"pieceBreakdownMaximum":null,"allowBackInStockReminder":false,"freeStock":161.0,"nextPOFreeStock":0.0,"nextPODueDate":null,"totalPOFreeStock":0.0,"basketQuantityThresholds":[{"minimum":0,"maximum":99999.99,"stockMessages":[{"stockMessage":"B ???????","class":"","stockBreakdownTab":0}]}]},"orderButtonText":"???????? ? ???????","reserveButtonText":"??????","reserveWithBatchSampleButtonText":"?????? ? ???????? ??????","sample":{"productId":null,"stockMessage":null,"orderButtonText":"???????? ? ???????","displayPrice":null,"displaySalePrice":null,"priceMessage":null},"largeSample":{"productId":null,"stockMessage":null,"orderButtonText":"???????? ? ???????","displayPrice":null,"displaySalePrice":null,"priceMessage":null}}},"Product":{"productId":208938,"sortOrder":0,"productTypeId":4,"templateId":3,"code":"CCCL0615","brand":"Christian Lacroix","gtin13":"5051001641766","name":"Garden Mix Multicolore Cushion","AKA":null,"size":"60 x 45cm","imageId":143895,"imageAltText":"Garden Mix Multicolore Cushion","imageTitleText":"Garden Mix Multicolore Cushion","rRPMessage":null,"rLRRP":null,"rLTradePrice":null,"displayPrice":null,"displaySalePrice":null,"priceMessage":null,"statusMessage":null,"urlSemantics":"garden-mix-multicolore-cushion","productPageId":37822,"url":"/ru/garden-mix-multicolore-cushion/p37822","itemAvailability":"InStock","orderFormGroupId":null,"orderFormName":"Garden Mix Multicolore Cushion","attributes":null,"orderFormGroup":null,"orderFormProperties":[{"key":"Name","value":"Garden Mix Multicolore Cushion"},{"key":"Size","value":"60 x 45cm"},{"key":"Colour","value":"Multicolore"},{"key":"Code","value":"CCCL0615"}],"controls":{"allowOrder":false,"allowReserve":false,"allowReserveWithBatchSample":false,"allowSample":false,"allowLargeSample":false,"allowBackInStockReminder":false,"disableOrder":false,"disableSample":false},"stockMessage":{"productTypeID":4,"quantityMinimum":1.0,"quantityMaximum":99.0,"productTypeQuantityMaximum":null,"quantityIncrement":1.0,"reserveQuantityMaximum":50.0,"unit":"","allowStockCheck":false,"pieceBreakdownMinimum":null,"pieceBreakdownMaximum":null,"allowBackInStockReminder":false,"freeStock":161.0,"nextPOFreeStock":0.0,"nextPODueDate":null,"totalPOFreeStock":0.0,"basketQuantityThresholds":[{"minimum":0,"maximum":99999.99,"stockMessages":[{"stockMessage":"B ???????","class":"","stockBreakdownTab":0}]}]},"orderButtonText":"???????? ? ???????","reserveButtonText":"??????","reserveWithBatchSampleButtonText":"?????? ? ???????? ??????","sample":{"productId":null,"stockMessage":null,"orderButtonText":"???????? ? ???????","displayPrice":null,"displaySalePrice":null,"priceMessage":null},"largeSample":{"productId":null,"stockMessage":null,"orderButtonText":"???????? ? ???????","displayPrice":null,"displaySalePrice":null,"priceMessage":null}},"Carousel":{"CarouselID":"#product-208938-carsouel","WrapperCSSClass":null,"AspectRatio":1.0,"Heading":"Garden Mix Multicolore Cushion","Images":[{"ImageID":143895,"SortOrder":0,"AltText":"Garden Mix Multicolore Cushion","Overlay":null,"MaxWidth":null,"ApproximateImageSize":5}],"ApproximateImageSize":2,"DisplayThumbnails":false,"DisplayDashes":true,"Interval":null},"ProductID":208938,"ProductTypeID":4,"ProductPageID":37822,"ProductCode":"CCCL0615","Brand":"Christian Lacroix","OrderFormID":"#product-208938","OrderFormCarouselID":"#product-208938-slide","OrderFormGroupID":null,"OrderFormGroup":null,"Size":"60 x 45cm","OrderFormName":"Garden Mix Multicolore Cushion","BasketName":"Garden Mix Multicolore Cushion","SortOrder":0,"Attributes":null,"Image":{"imageId":143895,"templateImageId":2,"altText":"Garden Mix Multicolore Cushion","titleText":"Garden Mix Multicolore Cushion","sortOrder":0,"maxWidth":488},"OrderFormProperties":[{"Key":"Name","Value":"Garden Mix Multicolore Cushion"},{"Key":"Size","Value":"60 x 45cm"},{"Key":"Colour","Value":"Multicolore"},{"Key":"Code","Value":"CCCL0615"}],"AllowSample":false,"AllowLargeSample":false,"AllowOrder":false,"AllowReserve":false,"AllowReserveWithBatchCutting":false,"ClientProductViewModels":"","URLKeywords":"garden-mix-multicolore-cushion","ImageLinkToProductPage":true,"IsLifestyle":false}},{"X":20.7052450683249,"x":"calc(20.7052% - 12.5px)","Y":62.6473137024152,"y":"calc(62.6473% - 12.5px)","OverlayPosition":"top-left","Product":{"Solitary":false,"ProductBase":{"x":20.705245068324871,"y":62.647313702415147,"product":{"productId":208941,"sortOrder":0,"productTypeId":4,"templateId":3,"code":"CCCL0618","brand":"Christian Lacroix","gtin13":"5051001613114","name":"Circus Multicolore Cushion","AKA":null,"size":"60 x 30cm","imageId":143603,"imageAltText":"Circus Multicolore Cushion","imageTitleText":"Circus Multicolore Cushion","rRPMessage":null,"rLRRP":null,"rLTradePrice":null,"displayPrice":null,"displaySalePrice":null,"priceMessage":null,"statusMessage":null,"urlSemantics":"circus-multicolore-cushion","productPageId":37825,"url":"/ru/circus-multicolore-cushion/p37825","itemAvailability":"InStock","orderFormGroupId":null,"orderFormName":"Circus Multicolore Cushion","attributes":null,"orderFormGroup":null,"orderFormProperties":[{"key":"Size","value":"60 x 30cm"},{"key":"Colour","value":"Multicolore"},{"key":"Code","value":"CCCL0618"}],"controls":{"allowOrder":false,"allowReserve":false,"allowReserveWithBatchSample":false,"allowSample":false,"allowLargeSample":false,"allowBackInStockReminder":false,"disableOrder":false,"disableSample":false},"stockMessage":{"productTypeID":4,"quantityMinimum":1.0,"quantityMaximum":99.0,"productTypeQuantityMaximum":null,"quantityIncrement":1.0,"reserveQuantityMaximum":50.0,"unit":"","allowStockCheck":false,"pieceBreakdownMinimum":null,"pieceBreakdownMaximum":null,"allowBackInStockReminder":false,"freeStock":109.0,"nextPOFreeStock":0.0,"nextPODueDate":null,"totalPOFreeStock":0.0,"basketQuantityThresholds":[{"minimum":0,"maximum":99999.99,"stockMessages":[{"stockMessage":"B ???????","class":"","stockBreakdownTab":0}]}]},"orderButtonText":"???????? ? ???????","reserveButtonText":"??????","reserveWithBatchSampleButtonText":"?????? ? ???????? ??????","sample":{"productId":null,"stockMessage":null,"orderButtonText":"???????? ? ???????","displayPrice":null,"displaySalePrice":null,"priceMessage":null},"largeSample":{"productId":null,"stockMessage":null,"orderButtonText":"???????? ? ???????","displayPrice":null,"displaySalePrice":null,"priceMessage":null}}},"Product":{"productId":208941,"sortOrder":0,"productTypeId":4,"templateId":3,"code":"CCCL0618","brand":"Christian Lacroix","gtin13":"5051001613114","name":"Circus Multicolore Cushion","AKA":null,"size":"60 x 30cm","imageId":143603,"imageAltText":"Circus Multicolore Cushion","imageTitleText":"Circus Multicolore Cushion","rRPMessage":null,"rLRRP":null,"rLTradePrice":null,"displayPrice":null,"displaySalePrice":null,"priceMessage":null,"statusMessage":null,"urlSemantics":"circus-multicolore-cushion","productPageId":37825,"url":"/ru/circus-multicolore-cushion/p37825","itemAvailability":"InStock","orderFormGroupId":null,"orderFormName":"Circus Multicolore Cushion","attributes":null,"orderFormGroup":null,"orderFormProperties":[{"key":"Name","value":"Circus Multicolore Cushion"},{"key":"Size","value":"60 x 30cm"},{"key":"Colour","value":"Multicolore"},{"key":"Code","value":"CCCL0618"}],"controls":{"allowOrder":false,"allowReserve":false,"allowReserveWithBatchSample":false,"allowSample":false,"allowLargeSample":false,"allowBackInStockReminder":false,"disableOrder":false,"disableSample":false},"stockMessage":{"productTypeID":4,"quantityMinimum":1.0,"quantityMaximum":99.0,"productTypeQuantityMaximum":null,"quantityIncrement":1.0,"reserveQuantityMaximum":50.0,"unit":"","allowStockCheck":false,"pieceBreakdownMinimum":null,"pieceBreakdownMaximum":null,"allowBackInStockReminder":false,"freeStock":109.0,"nextPOFreeStock":0.0,"nextPODueDate":null,"totalPOFreeStock":0.0,"basketQuantityThresholds":[{"minimum":0,"maximum":99999.99,"stockMessages":[{"stockMessage":"B ???????","class":"","stockBreakdownTab":0}]}]},"orderButtonText":"???????? ? ???????","reserveButtonText":"??????","reserveWithBatchSampleButtonText":"?????? ? ???????? ??????","sample":{"productId":null,"stockMessage":null,"orderButtonText":"???????? ? ???????","displayPrice":null,"displaySalePrice":null,"priceMessage":null},"largeSample":{"productId":null,"stockMessage":null,"orderButtonText":"???????? ? ???????","displayPrice":null,"displaySalePrice":null,"priceMessage":null}},"Carousel":{"CarouselID":"#product-208941-carsouel","WrapperCSSClass":null,"AspectRatio":1.0,"Heading":"Circus Multicolore Cushion","Images":[{"ImageID":143603,"SortOrder":0,"AltText":"Circus Multicolore Cushion","Overlay":null,"MaxWidth":null,"ApproximateImageSize":5}],"ApproximateImageSize":2,"DisplayThumbnails":false,"DisplayDashes":true,"Interval":null},"ProductID":208941,"ProductTypeID":4,"ProductPageID":37825,"ProductCode":"CCCL0618","Brand":"Christian Lacroix","OrderFormID":"#product-208941","OrderFormCarouselID":"#product-208941-slide","OrderFormGroupID":null,"OrderFormGroup":null,"Size":"60 x 30cm","OrderFormName":"Circus Multicolore Cushion","BasketName":"Circus Multicolore Cushion","SortOrder":0,"Attributes":null,"Image":{"imageId":143603,"templateImageId":2,"altText":"Circus Multicolore Cushion","titleText":"Circus Multicolore Cushion","sortOrder":0,"maxWidth":488},"OrderFormProperties":[{"Key":"Name","Value":"Circus Multicolore Cushion"},{"Key":"Size","Value":"60 x 30cm"},{"Key":"Colour","Value":"Multicolore"},{"Key":"Code","Value":"CCCL0618"}],"AllowSample":false,"AllowLargeSample":false,"AllowOrder":false,"AllowReserve":false,"AllowReserveWithBatchCutting":false,"ClientProductViewModels":"","URLKeywords":"circus-multicolore-cushion","ImageLinkToProductPage":true,"IsLifestyle":false}},{"X":31.0168030873016,"x":"calc(31.0168% - 12.5px)","Y":31.8077467429604,"y":"calc(31.8077% - 12.5px)","OverlayPosition":"top-left","Product":{"Solitary":false,"ProductBase":{"x":31.016803087301589,"y":31.807746742960362,"product":{"productId":208944,"sortOrder":0,"productTypeId":4,"templateId":3,"code":"CCCL0622","brand":"Christian Lacroix","gtin13":"5051001001867","name":"Algae Bloom Pearl Cushion","AKA":null,"size":"60 x 30cm","imageId":143896,"imageAltText":"Algae Bloom Pearl Cushion 60x30cm - Without pad","imageTitleText":"Algae Bloom Pearl Cushion","rRPMessage":null,"rLRRP":null,"rLTradePrice":null,"displayPrice":null,"displaySalePrice":null,"priceMessage":null,"statusMessage":null,"urlSemantics":"algae-bloom-pearl-cushion","productPageId":37828,"url":"/ru/algae-bloom-pearl-cushion/p37828","itemAvailability":"InStock","orderFormGroupId":null,"orderFormName":"Algae Bloom Pearl Cushion","attributes":null,"orderFormGroup":null,"orderFormProperties":[{"key":"Size","value":"60 x 30cm"},{"key":"Colour","value":"Pearl"},{"key":"Code","value":"CCCL0622"}],"controls":{"allowOrder":false,"allowReserve":false,"allowReserveWithBatchSample":false,"allowSample":false,"allowLargeSample":false,"allowBackInStockReminder":false,"disableOrder":false,"disableSample":false},"stockMessage":{"productTypeID":4,"quantityMinimum":1.0,"quantityMaximum":99.0,"productTypeQuantityMaximum":null,"quantityIncrement":1.0,"reserveQuantityMaximum":50.0,"unit":"","allowStockCheck":false,"pieceBreakdownMinimum":null,"pieceBreakdownMaximum":null,"allowBackInStockReminder":false,"freeStock":131.0,"nextPOFreeStock":0.0,"nextPODueDate":null,"totalPOFreeStock":0.0,"basketQuantityThresholds":[{"minimum":0,"maximum":99999.99,"stockMessages":[{"stockMessage":"B ???????","class":"","stockBreakdownTab":0}]}]},"orderButtonText":"???????? ? ???????","reserveButtonText":"??????","reserveWithBatchSampleButtonText":"?????? ? ???????? ??????","sample":{"productId":null,"stockMessage":null,"orderButtonText":"???????? ? ???????","displayPrice":null,"displaySalePrice":null,"priceMessage":null},"largeSample":{"productId":null,"stockMessage":null,"orderButtonText":"???????? ? ???????","displayPrice":null,"displaySalePrice":null,"priceMessage":null}}},"Product":{"productId":208944,"sortOrder":0,"productTypeId":4,"templateId":3,"code":"CCCL0622","brand":"Christian Lacroix","gtin13":"5051001001867","name":"Algae Bloom Pearl Cushion","AKA":null,"size":"60 x 30cm","imageId":143896,"imageAltText":"Algae Bloom Pearl Cushion 60x30cm - Without pad","imageTitleText":"Algae Bloom Pearl Cushion","rRPMessage":null,"rLRRP":null,"rLTradePrice":null,"displayPrice":null,"displaySalePrice":null,"priceMessage":null,"statusMessage":null,"urlSemantics":"algae-bloom-pearl-cushion","productPageId":37828,"url":"/ru/algae-bloom-pearl-cushion/p37828","itemAvailability":"InStock","orderFormGroupId":null,"orderFormName":"Algae Bloom Pearl Cushion","attributes":null,"orderFormGroup":null,"orderFormProperties":[{"key":"Name","value":"Algae Bloom Pearl Cushion"},{"key":"Size","value":"60 x 30cm"},{"key":"Colour","value":"Pearl"},{"key":"Code","value":"CCCL0622"}],"controls":{"allowOrder":false,"allowReserve":false,"allowReserveWithBatchSample":false,"allowSample":false,"allowLargeSample":false,"allowBackInStockReminder":false,"disableOrder":false,"disableSample":false},"stockMessage":{"productTypeID":4,"quantityMinimum":1.0,"quantityMaximum":99.0,"productTypeQuantityMaximum":null,"quantityIncrement":1.0,"reserveQuantityMaximum":50.0,"unit":"","allowStockCheck":false,"pieceBreakdownMinimum":null,"pieceBreakdownMaximum":null,"allowBackInStockReminder":false,"freeStock":131.0,"nextPOFreeStock":0.0,"nextPODueDate":null,"totalPOFreeStock":0.0,"basketQuantityThresholds":[{"minimum":0,"maximum":99999.99,"stockMessages":[{"stockMessage":"B ???????","class":"","stockBreakdownTab":0}]}]},"orderButtonText":"???????? ? ???????","reserveButtonText":"??????","reserveWithBatchSampleButtonText":"?????? ? ???????? ??????","sample":{"productId":null,"stockMessage":null,"orderButtonText":"???????? ? ???????","displayPrice":null,"displaySalePrice":null,"priceMessage":null},"largeSample":{"productId":null,"stockMessage":null,"orderButtonText":"???????? ? ???????","displayPrice":null,"displaySalePrice":null,"priceMessage":null}},"Carousel":{"CarouselID":"#product-208944-carsouel","WrapperCSSClass":null,"AspectRatio":1.0,"Heading":"Algae Bloom Pearl Cushion","Images":[{"ImageID":143896,"SortOrder":0,"AltText":"Algae Bloom Pearl Cushion 60x30cm - Without pad","Overlay":null,"MaxWidth":null,"ApproximateImageSize":5}],"ApproximateImageSize":2,"DisplayThumbnails":false,"DisplayDashes":true,"Interval":null},"ProductID":208944,"ProductTypeID":4,"ProductPageID":37828,"ProductCode":"CCCL0622","Brand":"Christian Lacroix","OrderFormID":"#product-208944","OrderFormCarouselID":"#product-208944-slide","OrderFormGroupID":null,"OrderFormGroup":null,"Size":"60 x 30cm","OrderFormName":"Algae Bloom Pearl Cushion","BasketName":"Algae Bloom Pearl Cushion","SortOrder":0,"Attributes":null,"Image":{"imageId":143896,"templateImageId":2,"altText":"Algae Bloom Pearl Cushion 60x30cm - Without pad","titleText":"Algae Bloom Pearl Cushion","sortOrder":0,"maxWidth":488},"OrderFormProperties":[{"Key":"Name","Value":"Algae Bloom Pearl Cushion"},{"Key":"Size","Value":"60 x 30cm"},{"Key":"Colour","Value":"Pearl"},{"Key":"Code","Value":"CCCL0622"}],"AllowSample":false,"AllowLargeSample":false,"AllowOrder":false,"AllowReserve":false,"AllowReserveWithBatchCutting":false,"ClientProductViewModels":"","URLKeywords":"algae-bloom-pearl-cushion","ImageLinkToProductPage":true,"IsLifestyle":false}},{"X":38.9665497607322,"x":"calc(38.9665% - 12.5px)","Y":79.0274432739308,"y":"calc(79.0274% - 12.5px)","OverlayPosition":"top-left","Product":{"Solitary":false,"ProductBase":{"x":38.966549760732221,"y":79.0274432739308,"product":{"productId":208940,"sortOrder":0,"productTypeId":4,"templateId":3,"code":"CCCL0617","brand":"Christian Lacroix","gtin13":"5051001689522","name":"In Love Multicolore Cushion","AKA":null,"size":"60 x 45cm","imageId":143897,"imageAltText":"In Love Multicolore Cushion","imageTitleText":"In Love Multicolore Cushion","rRPMessage":null,"rLRRP":null,"rLTradePrice":null,"displayPrice":null,"displaySalePrice":null,"priceMessage":null,"statusMessage":null,"urlSemantics":"in-love-multicolore-cushion","productPageId":37824,"url":"/ru/in-love-multicolore-cushion/p37824","itemAvailability":"InStock","orderFormGroupId":null,"orderFormName":"In Love Multicolore Cushion","attributes":null,"orderFormGroup":null,"orderFormProperties":[{"key":"Size","value":"60 x 45cm"},{"key":"Colour","value":"Multicolore"},{"key":"Code","value":"CCCL0617"}],"controls":{"allowOrder":false,"allowReserve":false,"allowReserveWithBatchSample":false,"allowSample":false,"allowLargeSample":false,"allowBackInStockReminder":false,"disableOrder":false,"disableSample":false},"stockMessage":{"productTypeID":4,"quantityMinimum":1.0,"quantityMaximum":99.0,"productTypeQuantityMaximum":null,"quantityIncrement":1.0,"reserveQuantityMaximum":50.0,"unit":"","allowStockCheck":false,"pieceBreakdownMinimum":null,"pieceBreakdownMaximum":null,"allowBackInStockReminder":false,"freeStock":232.0,"nextPOFreeStock":0.0,"nextPODueDate":null,"totalPOFreeStock":0.0,"basketQuantityThresholds":[{"minimum":0,"maximum":99999.99,"stockMessages":[{"stockMessage":"B ???????","class":"","stockBreakdownTab":0}]}]},"orderButtonText":"???????? ? ???????","reserveButtonText":"??????","reserveWithBatchSampleButtonText":"?????? ? ???????? ??????","sample":{"productId":null,"stockMessage":null,"orderButtonText":"???????? ? ???????","displayPrice":null,"displaySalePrice":null,"priceMessage":null},"largeSample":{"productId":null,"stockMessage":null,"orderButtonText":"???????? ? ???????","displayPrice":null,"displaySalePrice":null,"priceMessage":null}}},"Product":{"productId":208940,"sortOrder":0,"productTypeId":4,"templateId":3,"code":"CCCL0617","brand":"Christian Lacroix","gtin13":"5051001689522","name":"In Love Multicolore Cushion","AKA":null,"size":"60 x 45cm","imageId":143897,"imageAltText":"In Love Multicolore Cushion","imageTitleText":"In Love Multicolore Cushion","rRPMessage":null,"rLRRP":null,"rLTradePrice":null,"displayPrice":null,"displaySalePrice":null,"priceMessage":null,"statusMessage":null,"urlSemantics":"in-love-multicolore-cushion","productPageId":37824,"url":"/ru/in-love-multicolore-cushion/p37824","itemAvailability":"InStock","orderFormGroupId":null,"orderFormName":"In Love Multicolore Cushion","attributes":null,"orderFormGroup":null,"orderFormProperties":[{"key":"Name","value":"In Love Multicolore Cushion"},{"key":"Size","value":"60 x 45cm"},{"key":"Colour","value":"Multicolore"},{"key":"Code","value":"CCCL0617"}],"controls":{"allowOrder":false,"allowReserve":false,"allowReserveWithBatchSample":false,"allowSample":false,"allowLargeSample":false,"allowBackInStockReminder":false,"disableOrder":false,"disableSample":false},"stockMessage":{"productTypeID":4,"quantityMinimum":1.0,"quantityMaximum":99.0,"productTypeQuantityMaximum":null,"quantityIncrement":1.0,"reserveQuantityMaximum":50.0,"unit":"","allowStockCheck":false,"pieceBreakdownMinimum":null,"pieceBreakdownMaximum":null,"allowBackInStockReminder":false,"freeStock":232.0,"nextPOFreeStock":0.0,"nextPODueDate":null,"totalPOFreeStock":0.0,"basketQuantityThresholds":[{"minimum":0,"maximum":99999.99,"stockMessages":[{"stockMessage":"B ???????","class":"","stockBreakdownTab":0}]}]},"orderButtonText":"???????? ? ???????","reserveButtonText":"??????","reserveWithBatchSampleButtonText":"?????? ? ???????? ??????","sample":{"productId":null,"stockMessage":null,"orderButtonText":"???????? ? ???????","displayPrice":null,"displaySalePrice":null,"priceMessage":null},"largeSample":{"productId":null,"stockMessage":null,"orderButtonText":"???????? ? ???????","displayPrice":null,"displaySalePrice":null,"priceMessage":null}},"Carousel":{"CarouselID":"#product-208940-carsouel","WrapperCSSClass":null,"AspectRatio":1.0,"Heading":"In Love Multicolore Cushion","Images":[{"ImageID":143897,"SortOrder":0,"AltText":"In Love Multicolore Cushion","Overlay":null,"MaxWidth":null,"ApproximateImageSize":5}],"ApproximateImageSize":2,"DisplayThumbnails":false,"DisplayDashes":true,"Interval":null},"ProductID":208940,"ProductTypeID":4,"ProductPageID":37824,"ProductCode":"CCCL0617","Brand":"Christian Lacroix","OrderFormID":"#product-208940","OrderFormCarouselID":"#product-208940-slide","OrderFormGroupID":null,"OrderFormGroup":null,"Size":"60 x 45cm","OrderFormName":"In Love Multicolore Cushion","BasketName":"In Love Multicolore Cushion","SortOrder":0,"Attributes":null,"Image":{"imageId":143897,"templateImageId":2,"altText":"In Love Multicolore Cushion","titleText":"In Love Multicolore Cushion","sortOrder":0,"maxWidth":488},"OrderFormProperties":[{"Key":"Name","Value":"In Love Multicolore Cushion"},{"Key":"Size","Value":"60 x 45cm"},{"Key":"Colour","Value":"Multicolore"},{"Key":"Code","Value":"CCCL0617"}],"AllowSample":false,"AllowLargeSample":false,"AllowOrder":false,"AllowReserve":false,"AllowReserveWithBatchCutting":false,"ClientProductViewModels":"","URLKeywords":"in-love-multicolore-cushion","ImageLinkToProductPage":true,"IsLifestyle":false}},{"X":46.2228323946047,"x":"calc(46.2228% - 12.5px)","Y":28.9086126397286,"y":"calc(28.9086% - 12.5px)","OverlayPosition":"top-left","Product":{"Solitary":false,"ProductBase":{"x":46.222832394604708,"y":28.908612639728609,"product":{"productId":208943,"sortOrder":0,"productTypeId":4,"templateId":3,"code":"CCCL0620","brand":"Christian Lacroix","gtin13":"5051001469865","name":"Feather Park Jais Cushion","AKA":null,"size":"50 x 50cm","imageId":143899,"imageAltText":"Feather Park Jais Cushion","imageTitleText":"Feather Park Jais Cushion","rRPMessage":null,"rLRRP":null,"rLTradePrice":null,"displayPrice":null,"displaySalePrice":null,"priceMessage":null,"statusMessage":null,"urlSemantics":"feather-park-jais-cushion","productPageId":37827,"url":"/ru/feather-park-jais-cushion/p37827","itemAvailability":"InStock","orderFormGroupId":null,"orderFormName":"Feather Park Jais Cushion","attributes":null,"orderFormGroup":null,"orderFormProperties":[{"key":"Size","value":"50 x 50cm"},{"key":"Colour","value":"Jais"},{"key":"Code","value":"CCCL0620"}],"controls":{"allowOrder":false,"allowReserve":false,"allowReserveWithBatchSample":false,"allowSample":false,"allowLargeSample":false,"allowBackInStockReminder":false,"disableOrder":false,"disableSample":false},"stockMessage":{"productTypeID":4,"quantityMinimum":1.0,"quantityMaximum":99.0,"productTypeQuantityMaximum":null,"quantityIncrement":1.0,"reserveQuantityMaximum":50.0,"unit":"","allowStockCheck":false,"pieceBreakdownMinimum":null,"pieceBreakdownMaximum":null,"allowBackInStockReminder":false,"freeStock":56.0,"nextPOFreeStock":45.0,"nextPODueDate":"2022-10-27","totalPOFreeStock":45.0,"basketQuantityThresholds":[{"minimum":0,"maximum":99999.99,"stockMessages":[{"stockMessage":"B ???????","class":"","stockBreakdownTab":0}]}]},"orderButtonText":"???????? ? ???????","reserveButtonText":"??????","reserveWithBatchSampleButtonText":"?????? ? ???????? ??????","sample":{"productId":null,"stockMessage":null,"orderButtonText":"???????? ? ???????","displayPrice":null,"displaySalePrice":null,"priceMessage":null},"largeSample":{"productId":null,"stockMessage":null,"orderButtonText":"???????? ? ???????","displayPrice":null,"displaySalePrice":null,"priceMessage":null}}},"Product":{"productId":208943,"sortOrder":0,"productTypeId":4,"templateId":3,"code":"CCCL0620","brand":"Christian Lacroix","gtin13":"5051001469865","name":"Feather Park Jais Cushion","AKA":null,"size":"50 x 50cm","imageId":143899,"imageAltText":"Feather Park Jais Cushion","imageTitleText":"Feather Park Jais Cushion","rRPMessage":null,"rLRRP":null,"rLTradePrice":null,"displayPrice":null,"displaySalePrice":null,"priceMessage":null,"statusMessage":null,"urlSemantics":"feather-park-jais-cushion","productPageId":37827,"url":"/ru/feather-park-jais-cushion/p37827","itemAvailability":"InStock","orderFormGroupId":null,"orderFormName":"Feather Park Jais Cushion","attributes":null,"orderFormGroup":null,"orderFormProperties":[{"key":"Name","value":"Feather Park Jais Cushion"},{"key":"Size","value":"50 x 50cm"},{"key":"Colour","value":"Jais"},{"key":"Code","value":"CCCL0620"}],"controls":{"allowOrder":false,"allowReserve":false,"allowReserveWithBatchSample":false,"allowSample":false,"allowLargeSample":false,"allowBackInStockReminder":false,"disableOrder":false,"disableSample":false},"stockMessage":{"productTypeID":4,"quantityMinimum":1.0,"quantityMaximum":99.0,"productTypeQuantityMaximum":null,"quantityIncrement":1.0,"reserveQuantityMaximum":50.0,"unit":"","allowStockCheck":false,"pieceBreakdownMinimum":null,"pieceBreakdownMaximum":null,"allowBackInStockReminder":false,"freeStock":56.0,"nextPOFreeStock":45.0,"nextPODueDate":"2022-10-27","totalPOFreeStock":45.0,"basketQuantityThresholds":[{"minimum":0,"maximum":99999.99,"stockMessages":[{"stockMessage":"B ???????","class":"","stockBreakdownTab":0}]}]},"orderButtonText":"???????? ? ???????","reserveButtonText":"??????","reserveWithBatchSampleButtonText":"?????? ? ???????? ??????","sample":{"productId":null,"stockMessage":null,"orderButtonText":"???????? ? ???????","displayPrice":null,"displaySalePrice":null,"priceMessage":null},"largeSample":{"productId":null,"stockMessage":null,"orderButtonText":"???????? ? ???????","displayPrice":null,"displaySalePrice":null,"priceMessage":null}},"Carousel":{"CarouselID":"#product-208943-carsouel","WrapperCSSClass":null,"AspectRatio":1.0,"Heading":"Feather Park Jais Cushion","Images":[{"ImageID":143899,"SortOrder":0,"AltText":"Feather Park Jais Cushion","Overlay":null,"MaxWidth":null,"ApproximateImageSize":5}],"ApproximateImageSize":2,"DisplayThumbnails":false,"DisplayDashes":true,"Interval":null},"ProductID":208943,"ProductTypeID":4,"ProductPageID":37827,"ProductCode":"CCCL0620","Brand":"Christian Lacroix","OrderFormID":"#product-208943","OrderFormCarouselID":"#product-208943-slide","OrderFormGroupID":null,"OrderFormGroup":null,"Size":"50 x 50cm","OrderFormName":"Feather Park Jais Cushion","BasketName":"Feather Park Jais Cushion","SortOrder":0,"Attributes":null,"Image":{"imageId":143899,"templateImageId":2,"altText":"Feather Park Jais Cushion","titleText":"Feather Park Jais Cushion","sortOrder":0,"maxWidth":488},"OrderFormProperties":[{"Key":"Name","Value":"Feather Park Jais Cushion"},{"Key":"Size","Value":"50 x 50cm"},{"Key":"Colour","Value":"Jais"},{"Key":"Code","Value":"CCCL0620"}],"AllowSample":false,"AllowLargeSample":false,"AllowOrder":false,"AllowReserve":false,"AllowReserveWithBatchCutting":false,"ClientProductViewModels":"","URLKeywords":"feather-park-jais-cushion","ImageLinkToProductPage":true,"IsLifestyle":false}},{"X":58.4941882583963,"x":"calc(58.4942% - 12.5px)","Y":29.7179528035306,"y":"calc(29.7180% - 12.5px)","OverlayPosition":"top-right","Product":{"Solitary":false,"ProductBase":{"x":58.494188258396321,"y":29.717952803530618,"product":{"productId":208942,"sortOrder":0,"productTypeId":4,"templateId":3,"code":"CCCL0619","brand":"Christian Lacroix","gtin13":"5051001508069","name":"White Sands Sunset Ruisseau Cushion","AKA":null,"size":"50 x 50cm","imageId":143898,"imageAltText":"White Sands Sunset Ruisseau Cushion","imageTitleText":"White Sands Sunset Ruisseau Cushion","rRPMessage":null,"rLRRP":null,"rLTradePrice":null,"displayPrice":null,"displaySalePrice":null,"priceMessage":null,"statusMessage":null,"urlSemantics":"white-sands-sunset-ruisseau-cushion","productPageId":37826,"url":"/ru/white-sands-sunset-ruisseau-cushion/p37826","itemAvailability":"InStock","orderFormGroupId":null,"orderFormName":"White Sands Sunset Ruisseau Cushion","attributes":null,"orderFormGroup":null,"orderFormProperties":[{"key":"Size","value":"50 x 50cm"},{"key":"Colour","value":"Ruisseau"},{"key":"Code","value":"CCCL0619"}],"controls":{"allowOrder":false,"allowReserve":false,"allowReserveWithBatchSample":false,"allowSample":false,"allowLargeSample":false,"allowBackInStockReminder":false,"disableOrder":false,"disableSample":false},"stockMessage":{"productTypeID":4,"quantityMinimum":1.0,"quantityMaximum":52.0,"productTypeQuantityMaximum":null,"quantityIncrement":1.0,"reserveQuantityMaximum":50.0,"unit":"","allowStockCheck":false,"pieceBreakdownMinimum":null,"pieceBreakdownMaximum":null,"allowBackInStockReminder":false,"freeStock":52.0,"nextPOFreeStock":0.0,"nextPODueDate":null,"totalPOFreeStock":0.0,"basketQuantityThresholds":[{"minimum":0,"maximum":99999.99,"stockMessages":[{"stockMessage":"B ???????","class":"","stockBreakdownTab":0}]}]},"orderButtonText":"???????? ? ???????","reserveButtonText":"??????","reserveWithBatchSampleButtonText":"?????? ? ???????? ??????","sample":{"productId":null,"stockMessage":null,"orderButtonText":"???????? ? ???????","displayPrice":null,"displaySalePrice":null,"priceMessage":null},"largeSample":{"productId":null,"stockMessage":null,"orderButtonText":"???????? ? ???????","displayPrice":null,"displaySalePrice":null,"priceMessage":null}}},"Product":{"productId":208942,"sortOrder":0,"productTypeId":4,"templateId":3,"code":"CCCL0619","brand":"Christian Lacroix","gtin13":"5051001508069","name":"White Sands Sunset Ruisseau Cushion","AKA":null,"size":"50 x 50cm","imageId":143898,"imageAltText":"White Sands Sunset Ruisseau Cushion","imageTitleText":"White Sands Sunset Ruisseau Cushion","rRPMessage":null,"rLRRP":null,"rLTradePrice":null,"displayPrice":null,"displaySalePrice":null,"priceMessage":null,"statusMessage":null,"urlSemantics":"white-sands-sunset-ruisseau-cushion","productPageId":37826,"url":"/ru/white-sands-sunset-ruisseau-cushion/p37826","itemAvailability":"InStock","orderFormGroupId":null,"orderFormName":"White Sands Sunset Ruisseau Cushion","attributes":null,"orderFormGroup":null,"orderFormProperties":[{"key":"Name","value":"White Sands Sunset Ruisseau Cushion"},{"key":"Size","value":"50 x 50cm"},{"key":"Colour","value":"Ruisseau"},{"key":"Code","value":"CCCL0619"}],"controls":{"allowOrder":false,"allowReserve":false,"allowReserveWithBatchSample":false,"allowSample":false,"allowLargeSample":false,"allowBackInStockReminder":false,"disableOrder":false,"disableSample":false},"stockMessage":{"productTypeID":4,"quantityMinimum":1.0,"quantityMaximum":52.0,"productTypeQuantityMaximum":null,"quantityIncrement":1.0,"reserveQuantityMaximum":50.0,"unit":"","allowStockCheck":false,"pieceBreakdownMinimum":null,"pieceBreakdownMaximum":null,"allowBackInStockReminder":false,"freeStock":52.0,"nextPOFreeStock":0.0,"nextPODueDate":null,"totalPOFreeStock":0.0,"basketQuantityThresholds":[{"minimum":0,"maximum":99999.99,"stockMessages":[{"stockMessage":"B ???????","class":"","stockBreakdownTab":0}]}]},"orderButtonText":"???????? ? ???????","reserveButtonText":"??????","reserveWithBatchSampleButtonText":"?????? ? ???????? ??????","sample":{"productId":null,"stockMessage":null,"orderButtonText":"???????? ? ???????","displayPrice":null,"displaySalePrice":null,"priceMessage":null},"largeSample":{"productId":null,"stockMessage":null,"orderButtonText":"???????? ? ???????","displayPrice":null,"displaySalePrice":null,"priceMessage":null}},"Carousel":{"CarouselID":"#product-208942-carsouel","WrapperCSSClass":null,"AspectRatio":1.0,"Heading":"White Sands Sunset Ruisseau Cushion","Images":[{"ImageID":143898,"SortOrder":0,"AltText":"White Sands Sunset Ruisseau Cushion","Overlay":null,"MaxWidth":null,"ApproximateImageSize":5}],"ApproximateImageSize":2,"DisplayThumbnails":false,"DisplayDashes":true,"Interval":null},"ProductID":208942,"ProductTypeID":4,"ProductPageID":37826,"ProductCode":"CCCL0619","Brand":"Christian Lacroix","OrderFormID":"#product-208942","OrderFormCarouselID":"#product-208942-slide","OrderFormGroupID":null,"OrderFormGroup":null,"Size":"50 x 50cm","OrderFormName":"White Sands Sunset Ruisseau Cushion","BasketName":"White Sands Sunset Ruisseau Cushion","SortOrder":0,"Attributes":null,"Image":{"imageId":143898,"templateImageId":2,"altText":"White Sands Sunset Ruisseau Cushion","titleText":"White Sands Sunset Ruisseau Cushion","sortOrder":0,"maxWidth":488},"OrderFormProperties":[{"Key":"Name","Value":"White Sands Sunset Ruisseau Cushion"},{"Key":"Size","Value":"50 x 50cm"},{"Key":"Colour","Value":"Ruisseau"},{"Key":"Code","Value":"CCCL0619"}],"AllowSample":false,"AllowLargeSample":false,"AllowOrder":false,"AllowReserve":false,"AllowReserveWithBatchCutting":false,"ClientProductViewModels":"","URLKeywords":"white-sands-sunset-ruisseau-cushion","ImageLinkToProductPage":true,"IsLifestyle":false}},{"X":59.8710754408908,"x":"calc(59.8711% - 12.5px)","Y":73.0842056901574,"y":"calc(73.0842% - 12.5px)","OverlayPosition":"top-right","Product":{"Solitary":false,"ProductBase":{"x":59.871075440890827,"y":73.084205690157347,"product":{"productId":208945,"sortOrder":0,"productTypeId":4,"templateId":3,"code":"CCCL0623","brand":"Christian Lacroix","gtin13":"5051001689539","name":"Precious Iris Cushion","AKA":null,"size":"60 x 45cm","imageId":143900,"imageAltText":"Precious Iris Cushion 60x45cm - Without pad","imageTitleText":"Precious Iris Cushion","rRPMessage":null,"rLRRP":null,"rLTradePrice":null,"displayPrice":null,"displaySalePrice":null,"priceMessage":null,"statusMessage":null,"urlSemantics":"precious-iris-cushion","productPageId":37829,"url":"/ru/precious-iris-cushion/p37829","itemAvailability":"InStock","orderFormGroupId":null,"orderFormName":"Precious Iris Cushion","attributes":null,"orderFormGroup":null,"orderFormProperties":[{"key":"Size","value":"60 x 45cm"},{"key":"Colour","value":"Iris"},{"key":"Code","value":"CCCL0623"}],"controls":{"allowOrder":false,"allowReserve":false,"allowReserveWithBatchSample":false,"allowSample":false,"allowLargeSample":false,"allowBackInStockReminder":false,"disableOrder":false,"disableSample":false},"stockMessage":{"productTypeID":4,"quantityMinimum":1.0,"quantityMaximum":99.0,"productTypeQuantityMaximum":null,"quantityIncrement":1.0,"reserveQuantityMaximum":24.0,"unit":"","allowStockCheck":false,"pieceBreakdownMinimum":null,"pieceBreakdownMaximum":null,"allowBackInStockReminder":false,"freeStock":24.0,"nextPOFreeStock":90.0,"nextPODueDate":"2022-10-19","totalPOFreeStock":90.0,"basketQuantityThresholds":[{"minimum":0,"maximum":99999.99,"stockMessages":[{"stockMessage":"B ???????","class":"","stockBreakdownTab":0}]}]},"orderButtonText":"???????? ? ???????","reserveButtonText":"??????","reserveWithBatchSampleButtonText":"?????? ? ???????? ??????","sample":{"productId":null,"stockMessage":null,"orderButtonText":"???????? ? ???????","displayPrice":null,"displaySalePrice":null,"priceMessage":null},"largeSample":{"productId":null,"stockMessage":null,"orderButtonText":"???????? ? ???????","displayPrice":null,"displaySalePrice":null,"priceMessage":null}}},"Product":{"productId":208945,"sortOrder":0,"productTypeId":4,"templateId":3,"code":"CCCL0623","brand":"Christian Lacroix","gtin13":"5051001689539","name":"Precious Iris Cushion","AKA":null,"size":"60 x 45cm","imageId":143900,"imageAltText":"Precious Iris Cushion 60x45cm - Without pad","imageTitleText":"Precious Iris Cushion","rRPMessage":null,"rLRRP":null,"rLTradePrice":null,"displayPrice":null,"displaySalePrice":null,"priceMessage":null,"statusMessage":null,"urlSemantics":"precious-iris-cushion","productPageId":37829,"url":"/ru/precious-iris-cushion/p37829","itemAvailability":"InStock","orderFormGroupId":null,"orderFormName":"Precious Iris Cushion","attributes":null,"orderFormGroup":null,"orderFormProperties":[{"key":"Name","value":"Precious Iris Cushion"},{"key":"Size","value":"60 x 45cm"},{"key":"Colour","value":"Iris"},{"key":"Code","value":"CCCL0623"}],"controls":{"allowOrder":false,"allowReserve":false,"allowReserveWithBatchSample":false,"allowSample":false,"allowLargeSample":false,"allowBackInStockReminder":false,"disableOrder":false,"disableSample":false},"stockMessage":{"productTypeID":4,"quantityMinimum":1.0,"quantityMaximum":99.0,"productTypeQuantityMaximum":null,"quantityIncrement":1.0,"reserveQuantityMaximum":24.0,"unit":"","allowStockCheck":false,"pieceBreakdownMinimum":null,"pieceBreakdownMaximum":null,"allowBackInStockReminder":false,"freeStock":24.0,"nextPOFreeStock":90.0,"nextPODueDate":"2022-10-19","totalPOFreeStock":90.0,"basketQuantityThresholds":[{"minimum":0,"maximum":99999.99,"stockMessages":[{"stockMessage":"B ???????","class":"","stockBreakdownTab":0}]}]},"orderButtonText":"???????? ? ???????","reserveButtonText":"??????","reserveWithBatchSampleButtonText":"?????? ? ???????? ??????","sample":{"productId":null,"stockMessage":null,"orderButtonText":"???????? ? ???????","displayPrice":null,"displaySalePrice":null,"priceMessage":null},"largeSample":{"productId":null,"stockMessage":null,"orderButtonText":"???????? ? ???????","displayPrice":null,"displaySalePrice":null,"priceMessage":null}},"Carousel":{"CarouselID":"#product-208945-carsouel","WrapperCSSClass":null,"AspectRatio":1.0,"Heading":"Precious Iris Cushion","Images":[{"ImageID":143900,"SortOrder":0,"AltText":"Precious Iris Cushion 60x45cm - Without pad","Overlay":null,"MaxWidth":null,"ApproximateImageSize":5}],"ApproximateImageSize":2,"DisplayThumbnails":false,"DisplayDashes":true,"Interval":null},"ProductID":208945,"ProductTypeID":4,"ProductPageID":37829,"ProductCode":"CCCL0623","Brand":"Christian Lacroix","OrderFormID":"#product-208945","OrderFormCarouselID":"#product-208945-slide","OrderFormGroupID":null,"OrderFormGroup":null,"Size":"60 x 45cm","OrderFormName":"Precious Iris Cushion","BasketName":"Precious Iris Cushion","SortOrder":0,"Attributes":null,"Image":{"imageId":143900,"templateImageId":2,"altText":"Precious Iris Cushion 60x45cm - Without pad","titleText":"Precious Iris Cushion","sortOrder":0,"maxWidth":488},"OrderFormProperties":[{"Key":"Name","Value":"Precious Iris Cushion"},{"Key":"Size","Value":"60 x 45cm"},{"Key":"Colour","Value":"Iris"},{"Key":"Code","Value":"CCCL0623"}],"AllowSample":false,"AllowLargeSample":false,"AllowOrder":false,"AllowReserve":false,"AllowReserveWithBatchCutting":false,"ClientProductViewModels":"","URLKeywords":"precious-iris-cushion","ImageLinkToProductPage":true,"IsLifestyle":false}},{"X":69.8811209381525,"x":"calc(69.8811% - 12.5px)","Y":52.6936130359052,"y":"calc(52.6936% - 12.5px)","OverlayPosition":"top-right","Product":{"Solitary":false,"ProductBase":{"x":69.88112093815252,"y":52.69361303590523,"product":{"productId":208788,"sortOrder":0,"productTypeId":2,"templateId":3,"code":"BLCL5009","brand":"Christian Lacroix","gtin13":"5051001441212","name":"It's Paradise Agate Throw","AKA":null,"size":"137 x 183cm","imageId":143890,"imageAltText":"It's Paradise Agate Throw","imageTitleText":"It's Paradise Agate Throw","rRPMessage":null,"rLRRP":null,"rLTradePrice":null,"displayPrice":null,"displaySalePrice":null,"priceMessage":null,"statusMessage":null,"urlSemantics":"its-paradise-agate-throw","productPageId":37459,"url":"/ru/its-paradise-agate-throw/p37459","itemAvailability":"InStock","orderFormGroupId":null,"orderFormName":"It's Paradise Agate Throw","attributes":null,"orderFormGroup":null,"orderFormProperties":[{"key":"Size","value":"137 x 183cm"},{"key":"Colour","value":"Agate"},{"key":"Code","value":"BLCL5009"}],"controls":{"allowOrder":false,"allowReserve":false,"allowReserveWithBatchSample":false,"allowSample":false,"allowLargeSample":false,"allowBackInStockReminder":false,"disableOrder":false,"disableSample":false},"stockMessage":{"productTypeID":2,"quantityMinimum":1.0,"quantityMaximum":57.0,"productTypeQuantityMaximum":null,"quantityIncrement":1.0,"reserveQuantityMaximum":50.0,"unit":"","allowStockCheck":false,"pieceBreakdownMinimum":null,"pieceBreakdownMaximum":null,"allowBackInStockReminder":false,"freeStock":57.0,"nextPOFreeStock":0.0,"nextPODueDate":null,"totalPOFreeStock":0.0,"basketQuantityThresholds":[{"minimum":0,"maximum":99999.99,"stockMessages":[{"stockMessage":"B ???????","class":"","stockBreakdownTab":0}]}]},"orderButtonText":"???????? ? ???????","reserveButtonText":"??????","reserveWithBatchSampleButtonText":"?????? ? ???????? ??????","sample":{"productId":null,"stockMessage":null,"orderButtonText":"???????? ? ???????","displayPrice":null,"displaySalePrice":null,"priceMessage":null},"largeSample":{"productId":null,"stockMessage":null,"orderButtonText":"???????? ? ???????","displayPrice":null,"displaySalePrice":null,"priceMessage":null}}},"Product":{"productId":208788,"sortOrder":0,"productTypeId":2,"templateId":3,"code":"BLCL5009","brand":"Christian Lacroix","gtin13":"5051001441212","name":"It's Paradise Agate Throw","AKA":null,"size":"137 x 183cm","imageId":143890,"imageAltText":"It's Paradise Agate Throw","imageTitleText":"It's Paradise Agate Throw","rRPMessage":null,"rLRRP":null,"rLTradePrice":null,"displayPrice":null,"displaySalePrice":null,"priceMessage":null,"statusMessage":null,"urlSemantics":"its-paradise-agate-throw","productPageId":37459,"url":"/ru/its-paradise-agate-throw/p37459","itemAvailability":"InStock","orderFormGroupId":null,"orderFormName":"It's Paradise Agate Throw","attributes":null,"orderFormGroup":null,"orderFormProperties":[{"key":"Name","value":"It's Paradise Agate Throw"},{"key":"Size","value":"137 x 183cm"},{"key":"Colour","value":"Agate"},{"key":"Code","value":"BLCL5009"}],"controls":{"allowOrder":false,"allowReserve":false,"allowReserveWithBatchSample":false,"allowSample":false,"allowLargeSample":false,"allowBackInStockReminder":false,"disableOrder":false,"disableSample":false},"stockMessage":{"productTypeID":2,"quantityMinimum":1.0,"quantityMaximum":57.0,"productTypeQuantityMaximum":null,"quantityIncrement":1.0,"reserveQuantityMaximum":50.0,"unit":"","allowStockCheck":false,"pieceBreakdownMinimum":null,"pieceBreakdownMaximum":null,"allowBackInStockReminder":false,"freeStock":57.0,"nextPOFreeStock":0.0,"nextPODueDate":null,"totalPOFreeStock":0.0,"basketQuantityThresholds":[{"minimum":0,"maximum":99999.99,"stockMessages":[{"stockMessage":"B ???????","class":"","stockBreakdownTab":0}]}]},"orderButtonText":"???????? ? ???????","reserveButtonText":"??????","reserveWithBatchSampleButtonText":"?????? ? ???????? ??????","sample":{"productId":null,"stockMessage":null,"orderButtonText":"???????? ? ???????","displayPrice":null,"displaySalePrice":null,"priceMessage":null},"largeSample":{"productId":null,"stockMessage":null,"orderButtonText":"???????? ? ???????","displayPrice":null,"displaySalePrice":null,"priceMessage":null}},"Carousel":{"CarouselID":"#product-208788-carsouel","WrapperCSSClass":null,"AspectRatio":1.0,"Heading":"It's Paradise Agate Throw","Images":[{"ImageID":143890,"SortOrder":0,"AltText":"It's Paradise Agate Throw","Overlay":null,"MaxWidth":null,"ApproximateImageSize":5}],"ApproximateImageSize":2,"DisplayThumbnails":false,"DisplayDashes":true,"Interval":null},"ProductID":208788,"ProductTypeID":2,"ProductPageID":37459,"ProductCode":"BLCL5009","Brand":"Christian Lacroix","OrderFormID":"#product-208788","OrderFormCarouselID":"#product-208788-slide","OrderFormGroupID":null,"OrderFormGroup":null,"Size":"137 x 183cm","OrderFormName":"It's Paradise Agate Throw","BasketName":"It's Paradise Agate Throw","SortOrder":0,"Attributes":null,"Image":{"imageId":143890,"templateImageId":2,"altText":"It's Paradise Agate Throw","titleText":"It's Paradise Agate Throw","sortOrder":0,"maxWidth":488},"OrderFormProperties":[{"Key":"Name","Value":"It's Paradise Agate Throw"},{"Key":"Size","Value":"137 x 183cm"},{"Key":"Colour","Value":"Agate"},{"Key":"Code","Value":"BLCL5009"}],"AllowSample":false,"AllowLargeSample":false,"AllowOrder":false,"AllowReserve":false,"AllowReserveWithBatchCutting":false,"ClientProductViewModels":"","URLKeywords":"its-paradise-agate-throw","ImageLinkToProductPage":true,"IsLifestyle":false}},{"X":70.9564975158653,"x":"calc(70.9565% - 12.5px)","Y":25.8645183752948,"y":"calc(25.8645% - 12.5px)","OverlayPosition":"top-right","Product":{"Solitary":false,"ProductBase":{"x":70.956497515865308,"y":25.864518375294811,"product":{"productId":209078,"sortOrder":0,"productTypeId":4,"templateId":3,"code":"CCCL0621","brand":"Christian Lacroix","gtin13":"5051001574927","name":"It's Paradise Agate Cushion","AKA":null,"size":"60 x 45cm","imageId":143891,"imageAltText":"It's Paradise Agate Cushion 60x45cm - Without pad","imageTitleText":"It's Paradise Agate Cushion","rRPMessage":null,"rLRRP":null,"rLTradePrice":null,"displayPrice":null,"displaySalePrice":null,"priceMessage":null,"statusMessage":null,"urlSemantics":"its-paradise-agate-cushion","productPageId":37900,"url":"/ru/its-paradise-agate-cushion/p37900","itemAvailability":"InStock","orderFormGroupId":null,"orderFormName":"It's Paradise Agate Cushion","attributes":null,"orderFormGroup":null,"orderFormProperties":[{"key":"Size","value":"60 x 45cm"},{"key":"Colour","value":"Agate"},{"key":"Code","value":"CCCL0621"}],"controls":{"allowOrder":false,"allowReserve":false,"allowReserveWithBatchSample":false,"allowSample":false,"allowLargeSample":false,"allowBackInStockReminder":false,"disableOrder":false,"disableSample":false},"stockMessage":{"productTypeID":4,"quantityMinimum":1.0,"quantityMaximum":99.0,"productTypeQuantityMaximum":null,"quantityIncrement":1.0,"reserveQuantityMaximum":12.0,"unit":"","allowStockCheck":false,"pieceBreakdownMinimum":null,"pieceBreakdownMaximum":null,"allowBackInStockReminder":false,"freeStock":12.0,"nextPOFreeStock":100.0,"nextPODueDate":"2022-10-19","totalPOFreeStock":100.0,"basketQuantityThresholds":[{"minimum":0,"maximum":99999.99,"stockMessages":[{"stockMessage":"B ???????","class":"","stockBreakdownTab":0}]}]},"orderButtonText":"???????? ? ???????","reserveButtonText":"??????","reserveWithBatchSampleButtonText":"?????? ? ???????? ??????","sample":{"productId":null,"stockMessage":null,"orderButtonText":"???????? ? ???????","displayPrice":null,"displaySalePrice":null,"priceMessage":null},"largeSample":{"productId":null,"stockMessage":null,"orderButtonText":"???????? ? ???????","displayPrice":null,"displaySalePrice":null,"priceMessage":null}}},"Product":{"productId":209078,"sortOrder":0,"productTypeId":4,"templateId":3,"code":"CCCL0621","brand":"Christian Lacroix","gtin13":"5051001574927","name":"It's Paradise Agate Cushion","AKA":null,"size":"60 x 45cm","imageId":143891,"imageAltText":"It's Paradise Agate Cushion 60x45cm - Without pad","imageTitleText":"It's Paradise Agate Cushion","rRPMessage":null,"rLRRP":null,"rLTradePrice":null,"displayPrice":null,"displaySalePrice":null,"priceMessage":null,"statusMessage":null,"urlSemantics":"its-paradise-agate-cushion","productPageId":37900,"url":"/ru/its-paradise-agate-cushion/p37900","itemAvailability":"InStock","orderFormGroupId":null,"orderFormName":"It's Paradise Agate Cushion","attributes":null,"orderFormGroup":null,"orderFormProperties":[{"key":"Name","value":"It's Paradise Agate Cushion"},{"key":"Size","value":"60 x 45cm"},{"key":"Colour","value":"Agate"},{"key":"Code","value":"CCCL0621"}],"controls":{"allowOrder":false,"allowReserve":false,"allowReserveWithBatchSample":false,"allowSample":false,"allowLargeSample":false,"allowBackInStockReminder":false,"disableOrder":false,"disableSample":false},"stockMessage":{"productTypeID":4,"quantityMinimum":1.0,"quantityMaximum":99.0,"productTypeQuantityMaximum":null,"quantityIncrement":1.0,"reserveQuantityMaximum":12.0,"unit":"","allowStockCheck":false,"pieceBreakdownMinimum":null,"pieceBreakdownMaximum":null,"allowBackInStockReminder":false,"freeStock":12.0,"nextPOFreeStock":100.0,"nextPODueDate":"2022-10-19","totalPOFreeStock":100.0,"basketQuantityThresholds":[{"minimum":0,"maximum":99999.99,"stockMessages":[{"stockMessage":"B ???????","class":"","stockBreakdownTab":0}]}]},"orderButtonText":"???????? ? ???????","reserveButtonText":"??????","reserveWithBatchSampleButtonText":"?????? ? ???????? ??????","sample":{"productId":null,"stockMessage":null,"orderButtonText":"???????? ? ???????","displayPrice":null,"displaySalePrice":null,"priceMessage":null},"largeSample":{"productId":null,"stockMessage":null,"orderButtonText":"???????? ? ???????","displayPrice":null,"displaySalePrice":null,"priceMessage":null}},"Carousel":{"CarouselID":"#product-209078-carsouel","WrapperCSSClass":null,"AspectRatio":1.0,"Heading":"It's Paradise Agate Cushion","Images":[{"ImageID":143891,"SortOrder":0,"AltText":"It's Paradise Agate Cushion 60x45cm - Without pad","Overlay":null,"MaxWidth":null,"ApproximateImageSize":5}],"ApproximateImageSize":2,"DisplayThumbnails":false,"DisplayDashes":true,"Interval":null},"ProductID":209078,"ProductTypeID":4,"ProductPageID":37900,"ProductCode":"CCCL0621","Brand":"Christian Lacroix","OrderFormID":"#product-209078","OrderFormCarouselID":"#product-209078-slide","OrderFormGroupID":null,"OrderFormGroup":null,"Size":"60 x 45cm","OrderFormName":"It's Paradise Agate Cushion","BasketName":"It's Paradise Agate Cushion","SortOrder":0,"Attributes":null,"Image":{"imageId":143891,"templateImageId":2,"altText":"It's Paradise Agate Cushion 60x45cm - Without pad","titleText":"It's Paradise Agate Cushion","sortOrder":0,"maxWidth":488},"OrderFormProperties":[{"Key":"Name","Value":"It's Paradise Agate Cushion"},{"Key":"Size","Value":"60 x 45cm"},{"Key":"Colour","Value":"Agate"},{"Key":"Code","Value":"CCCL0621"}],"AllowSample":false,"AllowLargeSample":false,"AllowOrder":false,"AllowReserve":false,"AllowReserveWithBatchCutting":false,"ClientProductViewModels":"","URLKeywords":"its-paradise-agate-cushion","ImageLinkToProductPage":true,"IsLifestyle":false}}]},{"ImageID":149397,"Hotspots":[{"X":48.5092994477299,"x":"calc(48.5093% - 12.5px)","Y":38.4785301436735,"y":"calc(38.4785% - 12.5px)","OverlayPosition":"top-left","Product":{"Solitary":false,"ProductBase":{"x":48.509299447729887,"y":38.478530143673531,"product":{"productId":208828,"sortOrder":0,"productTypeId":90,"templateId":3,"code":"RUGCL0352","brand":"Christian Lacroix","gtin13":"5051001699071","name":"Feather Park Jais Large Rug","AKA":null,"size":"200 x 300 cm","imageId":144123,"imageAltText":"Feather Park Jais Large Rug","imageTitleText":"Feather Park Jais Large Rug","rRPMessage":null,"rLRRP":null,"rLTradePrice":null,"displayPrice":null,"displaySalePrice":null,"priceMessage":null,"statusMessage":null,"urlSemantics":"feather-park-jais-rug","productPageId":37470,"url":"/ru/feather-park-jais-rug/p37470","itemAvailability":"InStock","orderFormGroupId":null,"orderFormName":"Large","attributes":null,"orderFormGroup":null,"orderFormProperties":[{"key":"Size","value":"200 x 300 cm"},{"key":"Colour","value":"Jais"},{"key":"Code","value":"RUGCL0352"}],"controls":{"allowOrder":false,"allowReserve":false,"allowReserveWithBatchSample":false,"allowSample":false,"allowLargeSample":false,"allowBackInStockReminder":false,"disableOrder":false,"disableSample":false},"stockMessage":{"productTypeID":90,"quantityMinimum":1.0,"quantityMaximum":24.0,"productTypeQuantityMaximum":null,"quantityIncrement":1.0,"reserveQuantityMaximum":24.0,"unit":"","allowStockCheck":false,"pieceBreakdownMinimum":null,"pieceBreakdownMaximum":null,"allowBackInStockReminder":false,"freeStock":24.0,"nextPOFreeStock":0.0,"nextPODueDate":null,"totalPOFreeStock":0.0,"basketQuantityThresholds":[{"minimum":0,"maximum":99999.99,"stockMessages":[{"stockMessage":"B ???????","class":"","stockBreakdownTab":0}]}]},"orderButtonText":"???????? ? ???????","reserveButtonText":"??????","reserveWithBatchSampleButtonText":"?????? ? ???????? ??????","sample":{"productId":null,"stockMessage":null,"orderButtonText":"???????? ? ???????","displayPrice":null,"displaySalePrice":null,"priceMessage":null},"largeSample":{"productId":null,"stockMessage":null,"orderButtonText":"???????? ? ???????","displayPrice":null,"displaySalePrice":null,"priceMessage":null}}},"Product":{"productId":208828,"sortOrder":0,"productTypeId":90,"templateId":3,"code":"RUGCL0352","brand":"Christian Lacroix","gtin13":"5051001699071","name":"Feather Park Jais Large Rug","AKA":null,"size":"200 x 300 cm","imageId":144123,"imageAltText":"Feather Park Jais Large Rug","imageTitleText":"Feather Park Jais Large Rug","rRPMessage":null,"rLRRP":null,"rLTradePrice":null,"displayPrice":null,"displaySalePrice":null,"priceMessage":null,"statusMessage":null,"urlSemantics":"feather-park-jais-rug","productPageId":37470,"url":"/ru/feather-park-jais-rug/p37470","itemAvailability":"InStock","orderFormGroupId":null,"orderFormName":"Large","attributes":null,"orderFormGroup":null,"orderFormProperties":[{"key":"Name","value":"Feather Park Jais Large Rug"},{"key":"Size","value":"200 x 300 cm"},{"key":"Colour","value":"Jais"},{"key":"Code","value":"RUGCL0352"}],"controls":{"allowOrder":false,"allowReserve":false,"allowReserveWithBatchSample":false,"allowSample":false,"allowLargeSample":false,"allowBackInStockReminder":false,"disableOrder":false,"disableSample":false},"stockMessage":{"productTypeID":90,"quantityMinimum":1.0,"quantityMaximum":24.0,"productTypeQuantityMaximum":null,"quantityIncrement":1.0,"reserveQuantityMaximum":24.0,"unit":"","allowStockCheck":false,"pieceBreakdownMinimum":null,"pieceBreakdownMaximum":null,"allowBackInStockReminder":false,"freeStock":24.0,"nextPOFreeStock":0.0,"nextPODueDate":null,"totalPOFreeStock":0.0,"basketQuantityThresholds":[{"minimum":0,"maximum":99999.99,"stockMessages":[{"stockMessage":"B ???????","class":"","stockBreakdownTab":0}]}]},"orderButtonText":"???????? ? ???????","reserveButtonText":"??????","reserveWithBatchSampleButtonText":"?????? ? ???????? ??????","sample":{"productId":null,"stockMessage":null,"orderButtonText":"???????? ? ???????","displayPrice":null,"displaySalePrice":null,"priceMessage":null},"largeSample":{"productId":null,"stockMessage":null,"orderButtonText":"???????? ? ???????","displayPrice":null,"displaySalePrice":null,"priceMessage":null}},"Carousel":{"CarouselID":"#product-208828-carsouel","WrapperCSSClass":null,"AspectRatio":1.0,"Heading":"Large","Images":[{"ImageID":144123,"SortOrder":0,"AltText":"Feather Park Jais Large Rug","Overlay":null,"MaxWidth":null,"ApproximateImageSize":5}],"ApproximateImageSize":2,"DisplayThumbnails":false,"DisplayDashes":true,"Interval":null},"ProductID":208828,"ProductTypeID":90,"ProductPageID":37470,"ProductCode":"RUGCL0352","Brand":"Christian Lacroix","OrderFormID":"#product-208828","OrderFormCarouselID":"#product-208828-slide","OrderFormGroupID":null,"OrderFormGroup":null,"Size":"200 x 300 cm","OrderFormName":"Large","BasketName":"Feather Park Jais Large Rug","SortOrder":0,"Attributes":null,"Image":{"imageId":144123,"templateImageId":2,"altText":"Feather Park Jais Large Rug","titleText":"Feather Park Jais Large Rug","sortOrder":0,"maxWidth":488},"OrderFormProperties":[{"Key":"Name","Value":"Feather Park Jais Large Rug"},{"Key":"Size","Value":"200 x 300 cm"},{"Key":"Colour","Value":"Jais"},{"Key":"Code","Value":"RUGCL0352"}],"AllowSample":false,"AllowLargeSample":false,"AllowOrder":false,"AllowReserve":false,"AllowReserveWithBatchCutting":false,"ClientProductViewModels":"","URLKeywords":"feather-park-jais-rug","ImageLinkToProductPage":true,"IsLifestyle":false}}]}],"RecentlyViewed":[],"MasterDefinition":{"SiteSectionID":0,"TitleTag":"Christian Lacroix Fabrics & Wallpapers | Designers Guild","MetaDescription":"Experience the wonderfully exciting world of Christian Lacroix couture through an evocative collection of luxurious fabrics, wallpapers and accessories.","BackInStockReminder":null,"ItemsInBasket":0.0,"UrlBreakdown":{"ContentType":0,"ContentId":1397,"ContentDate":"2022-10-06T00:00:00","SemanticString":"christian-lacroix","countryDetails":{"CountryLanguageID":14,"RegionID":3,"CountryID":196,"CountryCode":"RU","LanguageID":10,"SortOrder":109,"Name":"Russia","URL":"ru","DotNetCulture":"ru-RU","ShopEnabled":false,"LanguageCode":"ru","LanguageDotNetCulture":"ru-RU","MertexCurrencyCode":null,"CurrencyCode":null,"PriceListID":null,"AllowTradeOrders":false,"AcceptAmazonPay":false,"BuyOnlineRedirectAllowed":false,"EcommerceEnabled":false,"SamplesEnabled":false},"ColonyRedirectUrl":"","ColonyRedirectForceCountryLanguageID":null,"ColonyRedirectPermanent":null,"contentTypeAndIdNotFound":false,"CountryAwareness":{"Match":false,"Culture":"us","objCountryItem":{"CountryLanguageID":5,"RegionID":2,"CountryID":238,"CountryCode":null,"LanguageID":2,"SortOrder":1,"Name":"United States","URL":"us","DotNetCulture":"en-US","ShopEnabled":true,"LanguageCode":"us","LanguageDotNetCulture":"en-US","MertexCurrencyCode":"USD","CurrencyCode":"USD","PriceListID":2,"AllowTradeOrders":false,"AcceptAmazonPay":true,"BuyOnlineRedirectAllowed":false,"EcommerceEnabled":false,"SamplesEnabled":false}},"GeoIPCulture":null},"GoogleHrefs":[{"hreflang":"de","href":"https://www.designersguild.com/de/christian-lacroix/l1397"},{"hreflang":"fr","href":"https://www.designersguild.com/fr/christian-lacroix/l1397"},{"hreflang":"en-gb","href":"https://www.designersguild.com/uk/christian-lacroix/l1397"},{"hreflang":"en-se","href":"https://www.designersguild.com/se/christian-lacroix/l1397"},{"hreflang":"en-us","href":"https://www.designersguild.com/us/christian-lacroix/l1397"},{"hreflang":"es","href":"https://www.designersguild.com/es/christian-lacroix/l1397"},{"hreflang":"it-it","href":"https://www.designersguild.com/it/christian-lacroix/l1397"},{"hreflang":"en-nl","href":"https://www.designersguild.com/nl/christian-lacroix/l1397"},{"hreflang":"ru","href":"https://www.designersguild.com/ru/christian-lacroix/l1397"},{"hreflang":"ja-jp","href":"https://www.designersguild.com/jp/christian-lacroix/l1397"},{"hreflang":"en-be","href":"https://www.designersguild.com/be/christian-lacroix/l1397"},{"hreflang":"en-au","href":"https://www.designersguild.com/au/christian-lacroix/l1397"},{"hreflang":"en-dk","href":"https://www.designersguild.com/dk/christian-lacroix/l1397"},{"hreflang":"en-gr","href":"https://www.designersguild.com/eu/christian-lacroix/l1397"},{"hreflang":"en-no","href":"https://www.designersguild.com/no/christian-lacroix/l1397"},{"hreflang":"de-at","href":"https://www.designersguild.com/at/christian-lacroix/l1397"},{"hreflang":"de-ch","href":"https://www.designersguild.com/de-ch/christian-lacroix/l1397"},{"hreflang":"fr-ch","href":"https://www.designersguild.com/fr-ch/christian-lacroix/l1397"},{"hreflang":"en","href":"https://www.designersguild.com/row/christian-lacroix/l1397"},{"hreflang":"en-nz","href":"https://www.designersguild.com/nz/christian-lacroix/l1397"},{"hreflang":"en-ie","href":"https://www.designersguild.com/ie/christian-lacroix/l1397"},{"hreflang":"fi-fi","href":"https://www.designersguild.com/fi/christian-lacroix/l1397"},{"hreflang":"x-default","href":"https://www.designersguild.com/row/christian-lacroix/l1397"}],"CountryDropDown":{"countryDropDownItems":[{"CountryID":81,"Code":null,"LanguageID":1,"RegionID":3,"LanguageCode":"en","Country":"UK","Region":"Europe","URL":"uk","URLKeywords":"","SortOrder":1,"PageID":0},{"CountryID":15,"Code":null,"LanguageID":4,"RegionID":3,"LanguageCode":"de","Country":"Austria","Region":"Europe","URL":"at","URLKeywords":"","SortOrder":11,"PageID":0},{"CountryID":23,"Code":null,"LanguageID":1,"RegionID":3,"LanguageCode":"en","Country":"Belgium","Region":"Europe","URL":"be","URLKeywords":"","SortOrder":12,"PageID":0},{"CountryID":62,"Code":null,"LanguageID":1,"RegionID":3,"LanguageCode":"en","Country":"Denmark","Region":"Europe","URL":"dk","URLKeywords":"","SortOrder":13,"PageID":0},{"CountryID":74,"Code":null,"LanguageID":15,"RegionID":3,"LanguageCode":"fi","Country":"Finland","Region":"Europe","URL":"fi","URLKeywords":"","SortOrder":15,"PageID":0},{"CountryID":79,"Code":null,"LanguageID":3,"RegionID":3,"LanguageCode":"fr","Country":"France","Region":"Europe","URL":"fr","URLKeywords":"bienvenue-chez-designers-guild","SortOrder":16,"PageID":0},{"CountryID":60,"Code":null,"LanguageID":4,"RegionID":3,"LanguageCode":"de","Country":"Germany","Region":"Europe","URL":"de","URLKeywords":"","SortOrder":17,"PageID":0},{"CountryID":106,"Code":null,"LanguageID":1,"RegionID":3,"LanguageCode":"en","Country":"Ireland","Region":"Europe","URL":"ie","URLKeywords":"","SortOrder":18,"PageID":0},{"CountryID":114,"Code":null,"LanguageID":6,"RegionID":3,"LanguageCode":"it","Country":"Italy","Region":"Europe","URL":"it","URLKeywords":"","SortOrder":19,"PageID":0},{"CountryID":170,"Code":null,"LanguageID":13,"RegionID":3,"LanguageCode":"en","Country":"Netherlands","Region":"Europe","URL":"nl","URLKeywords":"","SortOrder":20,"PageID":0},{"CountryID":71,"Code":null,"LanguageID":5,"RegionID":3,"LanguageCode":"es","Country":"Spain","Region":"Europe","URL":"es","URLKeywords":"","SortOrder":23,"PageID":0},{"CountryID":202,"Code":null,"LanguageID":1,"RegionID":3,"LanguageCode":"en","Country":"Sweden","Region":"Europe","URL":"se","URLKeywords":"","SortOrder":24,"PageID":0},{"CountryID":171,"Code":null,"LanguageID":1,"RegionID":3,"LanguageCode":"en","Country":"Norway","Region":"Europe","URL":"no","URLKeywords":"","SortOrder":52,"PageID":0},{"CountryID":118,"Code":null,"LanguageID":11,"RegionID":4,"LanguageCode":"jp","Country":"Nihon","Region":"Africa, Asia & the Middle East","URL":"jp","URLKeywords":"","SortOrder":71,"PageID":0},{"CountryID":46,"Code":null,"LanguageID":3,"RegionID":3,"LanguageCode":"fr","Country":"Switzerland","Region":"Europe","URL":"fr-ch","URLKeywords":"bienvenue-chez-designers-guild","SortOrder":102,"PageID":0},{"CountryID":46,"Code":null,"LanguageID":4,"RegionID":3,"LanguageCode":"de","Country":"Switzerland","Region":"Europe","URL":"de-ch","URLKeywords":"","SortOrder":103,"PageID":0},{"CountryID":196,"Code":null,"LanguageID":10,"RegionID":3,"LanguageCode":"ru","Country":"Russian Federation","Region":"Europe","URL":"ru","URLKeywords":"","SortOrder":109,"PageID":0},{"CountryID":238,"Code":null,"LanguageID":2,"RegionID":2,"LanguageCode":"us","Country":"United States","Region":"North America","URL":"us","URLKeywords":"","SortOrder":125,"PageID":0},{"CountryID":16,"Code":null,"LanguageID":12,"RegionID":6,"LanguageCode":"au","Country":"Australia","Region":"Australasia","URL":"au","URLKeywords":"","SortOrder":150,"PageID":0},{"CountryID":175,"Code":null,"LanguageID":18,"RegionID":6,"LanguageCode":"nz","Country":"New Zealand","Region":"Australasia","URL":"nz","URLKeywords":"","SortOrder":151,"PageID":0},{"CountryID":67,"Code":null,"LanguageID":1,"RegionID":3,"LanguageCode":"en","Country":"Other Countries in Europe","Region":"Europe","URL":"eu","URLKeywords":"","SortOrder":255,"PageID":0},{"CountryID":51,"Code":null,"LanguageID":1,"RegionID":4,"LanguageCode":"en","Country":"Rest of the World","Region":"Africa, Asia & the Middle East","URL":"row","URLKeywords":"","SortOrder":255,"PageID":0}]},"ProductTypeDropDown":{"ProductTypes":[{"ProductTypeID":15,"Name":"Ткани","SortOrder":0,"ProductPageIDs":null,"FormValue":"%d1%82%d0%ba%d0%b0%d0%bd%d0%b8"},{"ProductTypeID":18,"Name":"Обои","SortOrder":0,"ProductPageIDs":null,"FormValue":"%d0%be%d0%b1%d0%be%d0%b8"},{"ProductTypeID":8,"Name":"Краска","SortOrder":0,"ProductPageIDs":null,"FormValue":"%d0%ba%d1%80%d0%b0%d1%81%d0%ba%d0%b0"},{"ProductTypeID":10,"Name":"Ковры","SortOrder":0,"ProductPageIDs":null,"FormValue":"%d0%ba%d0%be%d0%b2%d1%80%d1%8b"},{"ProductTypeID":4,"Name":"Подушки","SortOrder":0,"ProductPageIDs":null,"FormValue":"%d0%bf%d0%be%d0%b4%d1%83%d1%88%d0%ba%d0%b8"},{"ProductTypeID":1,"Name":"Постельное Белье","SortOrder":0,"ProductPageIDs":null,"FormValue":"%d0%bf%d0%be%d1%81%d1%82%d0%b5%d0%bb%d1%8c%d0%bd%d0%be%d0%b5+%d0%b1%d0%b5%d0%bb%d1%8c%d0%b5"},{"ProductTypeID":2,"Name":"Пледы","SortOrder":0,"ProductPageIDs":null,"FormValue":"%d0%bf%d0%bb%d0%b5%d0%b4%d1%8b"},{"ProductTypeID":35,"Name":"Мебель","SortOrder":0,"ProductPageIDs":null,"FormValue":"%d0%bc%d0%b5%d0%b1%d0%b5%d0%bb%d1%8c"}]},"TradeMember":false,"TradeAllowed":false,"CanViewRRPs":false,"LoginStatus":0,"UserName":null},"Visitor":{"visitorDbId":190472384,"FullName":null,"Email":null,"Culture":null,"VisitorCreatedDT":"0001-01-01T00:00:00","memberId":null,"tradePriceListId":null,"memberTradeAccountNumber":null,"memberTradeAccountID":null,"memberDisplayTradePrice":false,"memberTradeDataSourceJson":null,"tradePermissionAccountAdmin":false,"tradePermissionPlaceOrder":false,"tradePermissionViewAccounts":false,"tradePermissionDownloadPricelistsBrochures":false,"tradePermissionDownloadProductFeeds":false},"DotDigitalBehaviourProfile":{"WebBehaviourTrackingProfileID":"DM-1667704159-01"},"Scrapbook":{"Images":[]},"TradeOrderingAllowed":false,"SearchTerm":null,"ProductType":null,"LanguageID":10,"CountryID":196,"Date":"2022-10-06T00:00:00","ContentType":0,"ContentID":1397,"SiteSectionID":0,"ShowRecentlyViewed":true,"Partial":null}
{"ImageID":145110,"SortOrder":0,"AltText":"","Overlay":{"Visible":false,"AutoHide":false,"Background":"linear-gradient(to right, rgba(255,255,255,) 0%, rgba(255,255,255,) 72%, rgba(255,255,255,0) 98%, rgba(255,255,255,0) 100%)","Opacity":1.0,"FontColour":"rgb(80,84,93)","Heading":null,"Height":3.0,"Left":0.0,"Text":null,"Top":0.0,"Width":35.0,"HeightPercent":"3.00%","LeftPercent":"0.00%","TopPercent":"0.00%","WidthPercent":"35.00%"},"MaxWidth":3092,"ApproximateImageSize":7}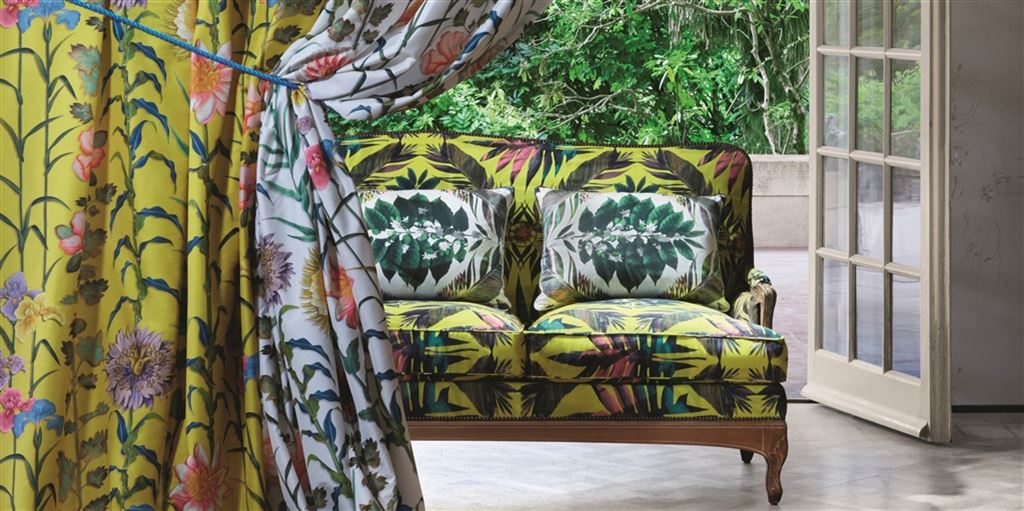 {"ImageID":145038,"SortOrder":1,"AltText":"","Overlay":{"Visible":false,"AutoHide":false,"Background":"linear-gradient(to right, rgba(255,255,255,) 0%, rgba(255,255,255,) 72%, rgba(255,255,255,0) 98%, rgba(255,255,255,0) 100%)","Opacity":1.0,"FontColour":"rgb(80,84,93)","Heading":null,"Height":3.0,"Left":0.0,"Text":null,"Top":0.0,"Width":35.0,"HeightPercent":"3.00%","LeftPercent":"0.00%","TopPercent":"0.00%","WidthPercent":"35.00%"},"MaxWidth":3092,"ApproximateImageSize":7}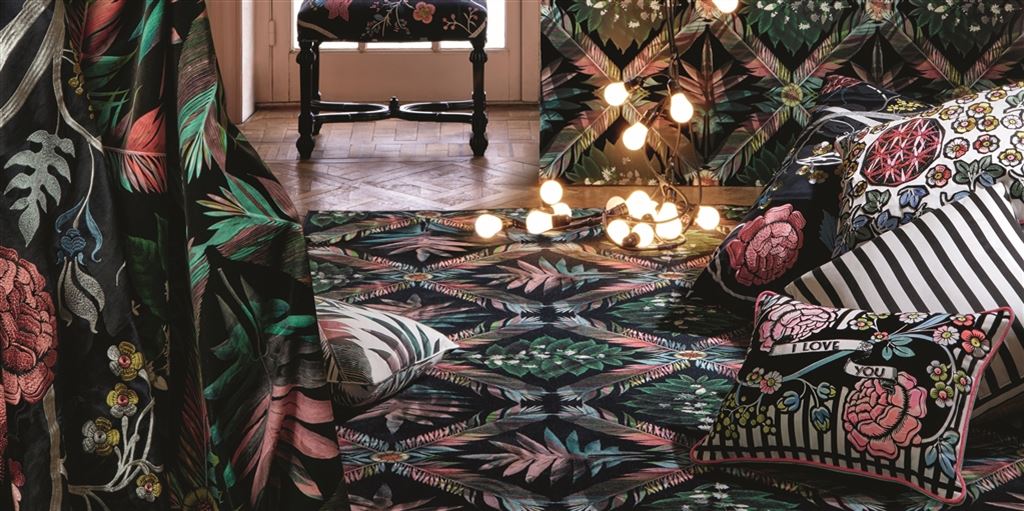 {"ImageID":145036,"SortOrder":2,"AltText":"","Overlay":{"Visible":false,"AutoHide":false,"Background":"linear-gradient(to right, rgba(255,255,255,) 0%, rgba(255,255,255,) 72%, rgba(255,255,255,0) 98%, rgba(255,255,255,0) 100%)","Opacity":1.0,"FontColour":"rgb(80,84,93)","Heading":null,"Height":3.0,"Left":0.0,"Text":null,"Top":0.0,"Width":35.0,"HeightPercent":"3.00%","LeftPercent":"0.00%","TopPercent":"0.00%","WidthPercent":"35.00%"},"MaxWidth":3092,"ApproximateImageSize":7}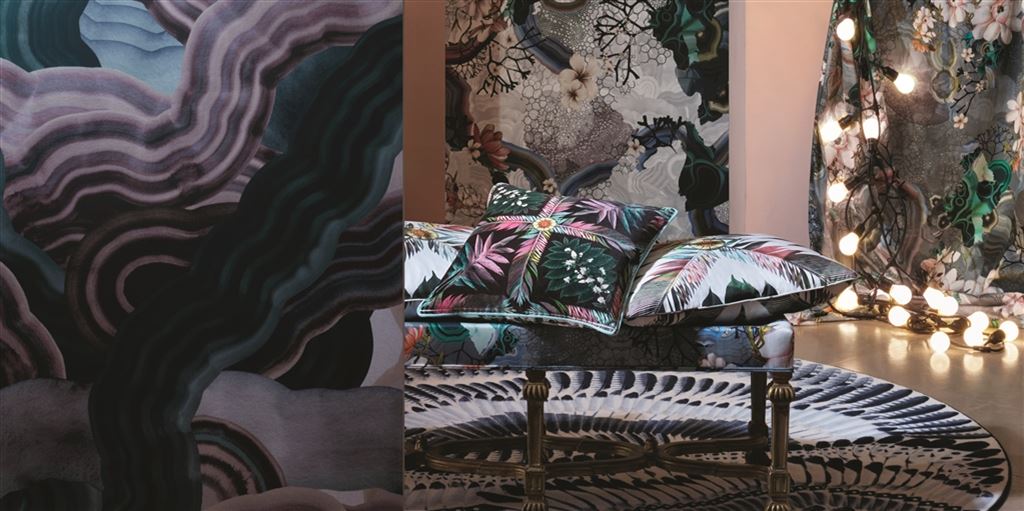 Since the launch of the Couture House in 1987, the Christian Lacroix style has been unique, exuberant, colourful and baroque. Today, Maison Christian Lacroix expresses its dynamism and love for colour via its lifestyle collections designed by the brand's Creative Director, Sacha Walckhoff. Combining the excellence of Christian Lacroix with exceptional savoir-faire, the Studio's talent is conveyed through the realization of these varied and unique collections of fabrics for curtains and upholstery and delightfully expressive wallpapers.
Christian Lacroix fabrics and wallpapers are exclusively produced and distributed worldwide by Designers Guild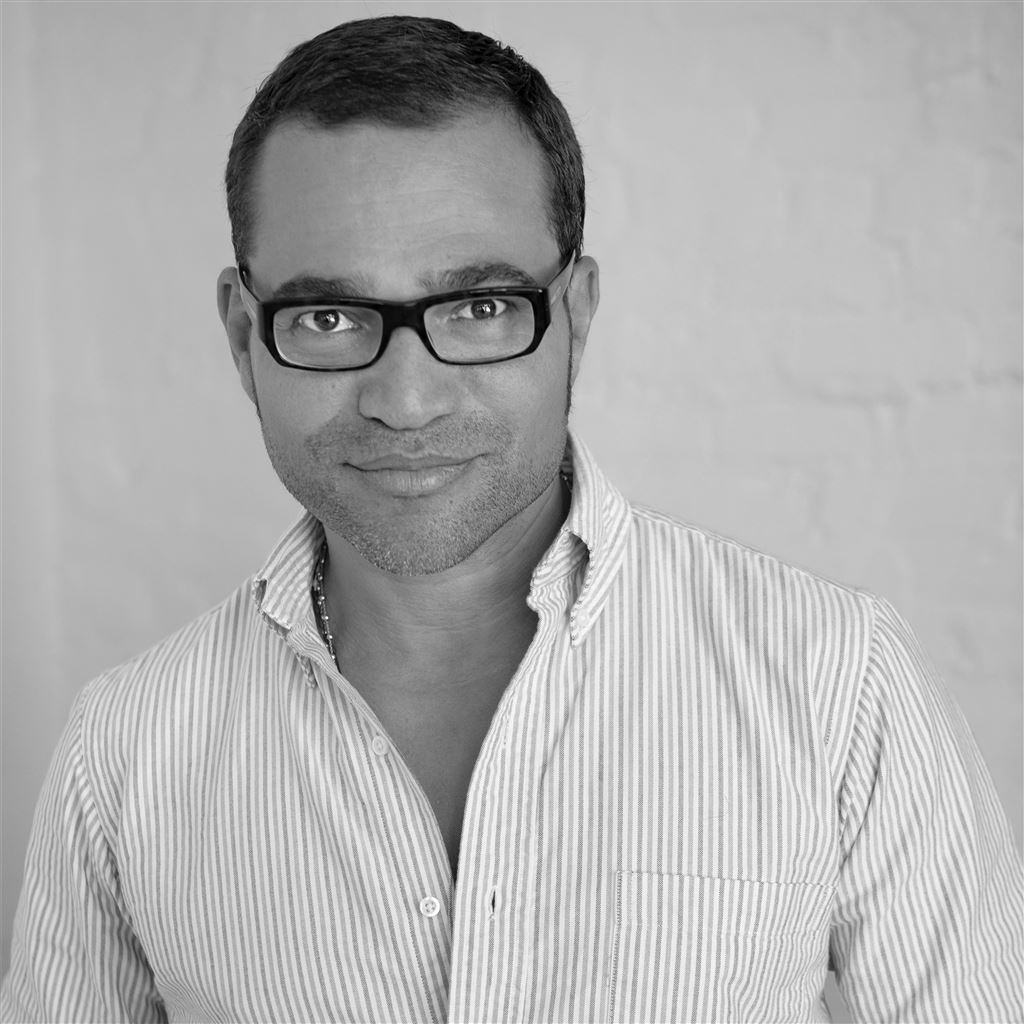 Начиная с момента основания Модного Дома в 1987 году, стиль Christian Lacroix был и остается неповторимым, смелым, красочным и эксцентричным. Сегодня Maison Christian Lacroix демонстрирует свой динамизм и любовь к цвету в своей коллекции для дома, созданной креативным директором Sacha Walckhoff. Сочетание выдающегося мастерства бренда Christian Lacroix, уникальности и таланта воплощается в исключительных и неподражаемых тканях для штор и обивки и в выразительных коллекциях обоев.
Christian Lacroix ткани и обои эксклюзивно представлены по всему миру Designers Guild.