{"PagingOverride":false,"IncludesForm":false,"RequiresKendoDatePicker":false,"RequiresMDC":false,"RequiresFileDownloader":false,"IsShop":false,"NoFollow":false,"NoIndex":false,"CustomCanonical":null,"AttributeFilterText":null,"UserInCorrectSite":false,"CountryCorrectorDismissed":false,"CorrectSitesForUser":[{"CountryLanguageID":5,"RegionID":2,"CountryID":238,"CountryCode":"US","LanguageID":2,"SortOrder":125,"Name":"United States","URL":"us","DotNetCulture":"en-US","ShopEnabled":true,"LanguageCode":"us","LanguageDotNetCulture":"en-US","MertexCurrencyCode":"USD","CurrencyCode":"USD","PriceListID":2,"AllowTradeOrders":false,"AcceptAmazonPay":true,"BuyOnlineRedirectAllowed":false,"EcommerceEnabled":true,"SamplesEnabled":false}],"PrefetchedResources":[],"PrefetchedSnippets":[],"HeaderBanners":[],"HasHeaderBanners":false,"FooterBanners":[],"HasFooterBanners":false,"EcommercePopupBanners":[],"HasEcommercePopupBanners":false,"Banners":[{"id":12,"name":"One","banners":[{"bannerId":6325,"name":"Christian Lacroix","version":11,"sortOrder":1,"overlayText":"","altText":"Christian Lacroix","titleText":"Christian Lacroix","width":1024,"height":394,"linkURL":"/jp/christian-lacroix/l1397","newWindow":false,"foregroundColour":"#000000","backgroundColour":"#ffffff","fontClass":"default-text","restrictions":{"menuIds":[11,45,72,91,108],"siteSectionIds":null,"pageIds":null}},{"bannerId":4116,"name":"Lookbooks 12 (Inspiration)","version":6,"sortOrder":2,"overlayText":"","altText":null,"titleText":null,"width":342,"height":320,"linkURL":"/jp/lookbooks/l1179","newWindow":false,"foregroundColour":"#000000","backgroundColour":"#ffffff","fontClass":null,"restrictions":{"menuIds":[12,66,106],"siteSectionIds":null,"pageIds":null}},{"bannerId":2186,"name":"Where To Buy GHP UK 12","version":3,"sortOrder":3,"overlayText":"","altText":null,"titleText":null,"width":1024,"height":1024,"linkURL":"/jp/kings-road-store/l1532","newWindow":false,"foregroundColour":"#000000","backgroundColour":"#ffffff","fontClass":"default-text-bold text-banner-center","restrictions":{"menuIds":[67,94,107,109],"siteSectionIds":null,"pageIds":null}}]},{"id":13,"name":"Two","banners":[{"bannerId":5320,"name":"Films 13 (Inspiration)","version":9,"sortOrder":1,"overlayText":"","altText":null,"titleText":null,"width":1024,"height":958,"linkURL":"/jp/films/l1180","newWindow":false,"foregroundColour":"#000000","backgroundColour":"#ffffff","fontClass":null,"restrictions":{"menuIds":[12,66,106],"siteSectionIds":null,"pageIds":null}},{"bannerId":2188,"name":"Where To Buy UK GHP 13","version":5,"sortOrder":3,"overlayText":"","altText":null,"titleText":null,"width":512,"height":475,"linkURL":"/jp/wallpaper-and-paint-studio/l1536","newWindow":false,"foregroundColour":"#000000","backgroundColour":"#ffffff","fontClass":"default-text-bold text-banner-center","restrictions":{"menuIds":[8,17,48,67,94,107],"siteSectionIds":null,"pageIds":null}},{"bannerId":1975,"name":"Global 13 Furniture","version":15,"sortOrder":4,"overlayText":"#YOURSOFAYOURWAY > ","altText":"#YOURSOFAYOURWAY > ","titleText":"#YOURSOFAYOURWAY > ","width":256,"height":224,"linkURL":"/jp/furniture/your-sofa-your-way/l1467","newWindow":false,"foregroundColour":"#000000","backgroundColour":"#ffffff","fontClass":"under-menu-banner-C1","restrictions":{"menuIds":[3,41],"siteSectionIds":null,"pageIds":null}}]},{"id":14,"name":"Three","banners":[{"bannerId":4114,"name":"Blog 14 (Inspiration)","version":3,"sortOrder":1,"overlayText":"","altText":null,"titleText":null,"width":1024,"height":958,"linkURL":"/jp/dg-world/blog/l601","newWindow":false,"foregroundColour":"#000000","backgroundColour":"#ffffff","fontClass":null,"restrictions":{"menuIds":[12,66,106],"siteSectionIds":null,"pageIds":null}},{"bannerId":2187,"name":"Where To Buy GHP UK 14","version":5,"sortOrder":2,"overlayText":"","altText":null,"titleText":null,"width":1024,"height":1024,"linkURL":"/jp/marylebone-high-street-homestore/l1153","newWindow":false,"foregroundColour":"#000000","backgroundColour":"#ffffff","fontClass":"default-text-bold text-banner-center","restrictions":{"menuIds":[67,94,107,109],"siteSectionIds":null,"pageIds":null}},{"bannerId":1809,"name":"Royal Collection","version":11,"sortOrder":3,"overlayText":"","altText":"Royal Collection","titleText":"Royal Collection","width":1024,"height":394,"linkURL":"/jp/the-royal-collection/l1396","newWindow":false,"foregroundColour":"#000000","backgroundColour":"#ffffff","fontClass":"default-text","restrictions":{"menuIds":[45,72,91,108],"siteSectionIds":null,"pageIds":null}}]},{"id":15,"name":"Four","banners":[{"bannerId":4115,"name":"News & Events 15 (Inspiration)","version":4,"sortOrder":1,"overlayText":"","altText":null,"titleText":null,"width":1024,"height":958,"linkURL":"/jp/dg-world/news-and-events/l602","newWindow":false,"foregroundColour":"#000000","backgroundColour":"#ffffff","fontClass":"default-text-bold text-banner-center","restrictions":{"menuIds":[12,66,106],"siteSectionIds":null,"pageIds":null}},{"bannerId":1988,"name":"Where To Buy GHP UK 15","version":12,"sortOrder":2,"overlayText":"","altText":null,"titleText":null,"width":1024,"height":1024,"linkURL":"/jp/l1635","newWindow":false,"foregroundColour":"#000000","backgroundColour":"#ffffff","fontClass":"default-text-bold text-banner-center","restrictions":{"menuIds":[67,94,107,109],"siteSectionIds":null,"pageIds":null}},{"bannerId":1805,"name":"William Yeoward","version":10,"sortOrder":3,"overlayText":"","altText":"William Yeoward","titleText":"William Yeoward","width":1024,"height":394,"linkURL":"/jp/william-yeoward/l1399","newWindow":false,"foregroundColour":"#000000","backgroundColour":"#ffffff","fontClass":"default-text","restrictions":{"menuIds":[11,45,72,91,108],"siteSectionIds":null,"pageIds":null}}]},{"id":16,"name":"Five","banners":[{"bannerId":7779,"name":"Brands English Heritage ","version":79,"sortOrder":1,"overlayText":"","altText":"English Heritage ","titleText":"English Heritage ","width":1024,"height":394,"linkURL":"/jp/english-heritage-by-designers-guild/l1852","newWindow":false,"foregroundColour":"#000000","backgroundColour":"#ffffff","fontClass":null,"restrictions":{"menuIds":[11,45,72,91,103,108],"siteSectionIds":null,"pageIds":null}},{"bannerId":4118,"name":"Social Media 16 (Inspiration)","version":6,"sortOrder":2,"overlayText":"","altText":null,"titleText":null,"width":1024,"height":958,"linkURL":"/jp/dg-world/dgyourspace/a26","newWindow":false,"foregroundColour":"#000000","backgroundColour":"#ffffff","fontClass":null,"restrictions":{"menuIds":[12,66,106],"siteSectionIds":null,"pageIds":null}},{"bannerId":2189,"name":"Where To Buy GHP 16","version":12,"sortOrder":3,"overlayText":"","altText":null,"titleText":null,"width":1024,"height":958,"linkURL":"/jp/find-your-local-stockist/l500","newWindow":false,"foregroundColour":"#000000","backgroundColour":"#ffffff","fontClass":"default-text-bold text-banner-center","restrictions":{"menuIds":[67,94,107],"siteSectionIds":null,"pageIds":null}}]},{"id":17,"name":"Six","banners":[{"bannerId":4128,"name":"Where To Buy GHP UK 17","version":2,"sortOrder":1,"overlayText":"","altText":null,"titleText":null,"width":1024,"height":1024,"linkURL":"/jp/flagship-store-events/l1827","newWindow":false,"foregroundColour":"#000000","backgroundColour":"#ffffff","fontClass":null,"restrictions":{"menuIds":[67,94,107,109],"siteSectionIds":null,"pageIds":null}},{"bannerId":4113,"name":"About Us 17 (Inspiration)","version":3,"sortOrder":2,"overlayText":"","altText":null,"titleText":null,"width":1024,"height":958,"linkURL":"/jp/company-profile/l1004","newWindow":false,"foregroundColour":"#000000","backgroundColour":"#ffffff","fontClass":null,"restrictions":{"menuIds":[12,66,106],"siteSectionIds":null,"pageIds":null}},{"bannerId":2117,"name":"John Derian","version":18,"sortOrder":3,"overlayText":"","altText":"John Derian","titleText":"John Derian","width":1024,"height":394,"linkURL":"/jp/john-derian/l1521","newWindow":false,"foregroundColour":"#000000","backgroundColour":"#ffffff","fontClass":"default-text","restrictions":{"menuIds":[45,72,91,108],"siteSectionIds":null,"pageIds":null}}]}],"Hotspots":[{"ImageID":147592,"Hotspots":[{"X":15.89466416289,"x":"calc(15.8947% - 12.5px)","Y":78.5641182534817,"y":"calc(78.5641% - 12.5px)","OverlayPosition":"top-left","Product":{"Solitary":false,"ProductBase":{"x":15.89466416289,"y":78.564118253481709,"product":{"productId":208837,"sortOrder":0,"productTypeId":90,"templateId":3,"code":"RUGDG0790","brand":"Designers Guild","gtin13":"5051001632078","name":"Savoie Olive Large Rug","AKA":null,"size":"200 x 300cm","imageId":143746,"imageAltText":"Savoie Olive Large Rug","imageTitleText":"Savoie Olive Large Rug","rRPMessage":null,"rLRRP":null,"rLTradePrice":null,"displayPrice":null,"displaySalePrice":null,"priceMessage":null,"statusMessage":null,"urlSemantics":"savoie-olive-rug","productPageId":37464,"url":"/jp/savoie-olive-rug/p37464","itemAvailability":"InStock","orderFormGroupId":null,"orderFormName":"Large","attributes":null,"orderFormGroup":null,"orderFormProperties":[{"key":"Size","value":"200 x 300cm"},{"key":"Colour","value":"Olive"},{"key":"Code","value":"RUGDG0790"}],"controls":{"allowOrder":false,"allowReserve":false,"allowReserveWithBatchSample":false,"allowSample":false,"allowLargeSample":false,"allowBackInStockReminder":false,"disableOrder":false,"disableSample":false},"stockMessage":{"productTypeID":90,"quantityMinimum":1.0,"quantityMaximum":12.0,"productTypeQuantityMaximum":null,"quantityIncrement":1.0,"reserveQuantityMaximum":12.0,"unit":"","allowStockCheck":false,"pieceBreakdownMinimum":null,"pieceBreakdownMaximum":null,"allowBackInStockReminder":false,"freeStock":12.0,"nextPOFreeStock":0.0,"nextPODueDate":null,"totalPOFreeStock":0.0,"basketQuantityThresholds":[{"minimum":0,"maximum":99999.99,"stockMessages":[{"stockMessage":"In stock","class":"","stockBreakdownTab":0}]}]},"orderButtonText":"Add to Basket","reserveButtonText":"Reserve","reserveWithBatchSampleButtonText":"Reserve with Batch Sample","sample":{"productId":null,"stockMessage":null,"orderButtonText":"Add to Basket","displayPrice":null,"displaySalePrice":null,"priceMessage":null},"largeSample":{"productId":null,"stockMessage":null,"orderButtonText":"Add to Basket","displayPrice":null,"displaySalePrice":null,"priceMessage":null}}},"Product":{"productId":208837,"sortOrder":0,"productTypeId":90,"templateId":3,"code":"RUGDG0790","brand":"Designers Guild","gtin13":"5051001632078","name":"Savoie Olive Large Rug","AKA":null,"size":"200 x 300cm","imageId":143746,"imageAltText":"Savoie Olive Large Rug","imageTitleText":"Savoie Olive Large Rug","rRPMessage":null,"rLRRP":null,"rLTradePrice":null,"displayPrice":null,"displaySalePrice":null,"priceMessage":null,"statusMessage":null,"urlSemantics":"savoie-olive-rug","productPageId":37464,"url":"/jp/savoie-olive-rug/p37464","itemAvailability":"InStock","orderFormGroupId":null,"orderFormName":"Large","attributes":null,"orderFormGroup":null,"orderFormProperties":[{"key":"Name","value":"Savoie Olive Large Rug"},{"key":"Size","value":"200 x 300cm"},{"key":"Colour","value":"Olive"},{"key":"Code","value":"RUGDG0790"}],"controls":{"allowOrder":false,"allowReserve":false,"allowReserveWithBatchSample":false,"allowSample":false,"allowLargeSample":false,"allowBackInStockReminder":false,"disableOrder":false,"disableSample":false},"stockMessage":{"productTypeID":90,"quantityMinimum":1.0,"quantityMaximum":12.0,"productTypeQuantityMaximum":null,"quantityIncrement":1.0,"reserveQuantityMaximum":12.0,"unit":"","allowStockCheck":false,"pieceBreakdownMinimum":null,"pieceBreakdownMaximum":null,"allowBackInStockReminder":false,"freeStock":12.0,"nextPOFreeStock":0.0,"nextPODueDate":null,"totalPOFreeStock":0.0,"basketQuantityThresholds":[{"minimum":0,"maximum":99999.99,"stockMessages":[{"stockMessage":"In stock","class":"","stockBreakdownTab":0}]}]},"orderButtonText":"Add to Basket","reserveButtonText":"Reserve","reserveWithBatchSampleButtonText":"Reserve with Batch Sample","sample":{"productId":null,"stockMessage":null,"orderButtonText":"Add to Basket","displayPrice":null,"displaySalePrice":null,"priceMessage":null},"largeSample":{"productId":null,"stockMessage":null,"orderButtonText":"Add to Basket","displayPrice":null,"displaySalePrice":null,"priceMessage":null}},"Carousel":{"CarouselID":"#product-208837-carsouel","WrapperCSSClass":null,"AspectRatio":1.0,"Heading":"Large","Images":[{"ImageID":143746,"SortOrder":0,"AltText":"Savoie Olive Large Rug","Overlay":null,"MaxWidth":null,"ApproximateImageSize":5}],"ApproximateImageSize":2,"DisplayThumbnails":false,"DisplayDashes":true,"Interval":null},"ProductID":208837,"ProductTypeID":90,"ProductPageID":37464,"ProductCode":"RUGDG0790","Brand":"Designers Guild","OrderFormID":"#product-208837","OrderFormCarouselID":"#product-208837-slide","OrderFormGroupID":null,"OrderFormGroup":null,"Size":"200 x 300cm","OrderFormName":"Large","BasketName":"Savoie Olive Large Rug","SortOrder":0,"Attributes":null,"Image":{"imageId":143746,"templateImageId":2,"altText":"Savoie Olive Large Rug","titleText":"Savoie Olive Large Rug","sortOrder":0,"maxWidth":488},"OrderFormProperties":[{"Key":"Name","Value":"Savoie Olive Large Rug"},{"Key":"Size","Value":"200 x 300cm"},{"Key":"Colour","Value":"Olive"},{"Key":"Code","Value":"RUGDG0790"}],"AllowSample":false,"AllowLargeSample":false,"AllowOrder":false,"AllowReserve":false,"AllowReserveWithBatchCutting":false,"ClientProductViewModels":"","URLKeywords":"savoie-olive-rug","ImageLinkToProductPage":true,"IsLifestyle":false}},{"X":42.6331964362577,"x":"calc(42.6332% - 12.5px)","Y":95.2391227711283,"y":"calc(95.2391% - 12.5px)","OverlayPosition":"top-left","Product":{"Solitary":false,"ProductBase":{"x":42.633196436257727,"y":95.239122771128265,"product":{"productId":207521,"sortOrder":0,"productTypeId":15,"templateId":2,"code":"F1723/120","brand":"Designers Guild Essentials","gtin13":null,"name":"Brera Lino - Citrus","AKA":null,"size":null,"imageId":145533,"imageAltText":"Brera Lino - Citrus Cutting","imageTitleText":"Brera Lino - Citrus Cutting","rRPMessage":null,"rLRRP":null,"rLTradePrice":null,"displayPrice":null,"displaySalePrice":null,"priceMessage":null,"statusMessage":null,"urlSemantics":"fabric/designers-guild-essentials/brera-lino-citrus-fabric","productPageId":37651,"url":"/jp/fabric/designers-guild-essentials/brera-lino-citrus-fabric/p37651","itemAvailability":"InStock","orderFormGroupId":null,"orderFormName":"Brera Lino - Citrus","attributes":null,"orderFormGroup":null,"orderFormProperties":[{"key":"Colour","value":"Citrus"},{"key":"Code","value":"F1723/120"}],"controls":{"allowOrder":false,"allowReserve":false,"allowReserveWithBatchSample":false,"allowSample":false,"allowLargeSample":false,"allowBackInStockReminder":false,"disableOrder":false,"disableSample":false},"stockMessage":{"productTypeID":15,"quantityMinimum":1.0,"quantityMaximum":0.0,"productTypeQuantityMaximum":null,"quantityIncrement":0.1,"reserveQuantityMaximum":50.0,"unit":"m","allowStockCheck":false,"pieceBreakdownMinimum":1.0,"pieceBreakdownMaximum":50.0,"allowBackInStockReminder":false,"freeStock":98.8,"nextPOFreeStock":97.0,"nextPODueDate":"2022-10-17","totalPOFreeStock":97.0,"basketQuantityThresholds":[{"minimum":0,"maximum":99999.99}]},"orderButtonText":"Add to Basket","reserveButtonText":"Reserve","reserveWithBatchSampleButtonText":"Reserve with Batch Sample","sample":{"productId":207685,"stockMessage":{"productTypeID":55,"quantityMinimum":1.0,"quantityMaximum":2.0,"productTypeQuantityMaximum":20.0,"quantityIncrement":1.0,"reserveQuantityMaximum":12.0,"unit":"","allowStockCheck":false,"pieceBreakdownMinimum":null,"pieceBreakdownMaximum":null,"allowBackInStockReminder":false,"freeStock":12.0,"nextPOFreeStock":99.0,"nextPODueDate":"2022-10-21","totalPOFreeStock":99.0,"basketQuantityThresholds":[{"minimum":0,"maximum":99999.99,"stockMessages":[{"stockMessage":"In stock","class":"","stockBreakdownTab":0}]}]},"orderButtonText":"Request a Sample","displayPrice":null,"displaySalePrice":null,"priceMessage":null},"largeSample":{"productId":207686,"stockMessage":{"productTypeID":56,"quantityMinimum":1.0,"quantityMaximum":32.0,"productTypeQuantityMaximum":null,"quantityIncrement":1.0,"reserveQuantityMaximum":32.0,"unit":"","allowStockCheck":false,"pieceBreakdownMinimum":null,"pieceBreakdownMaximum":null,"allowBackInStockReminder":false,"freeStock":32.0,"nextPOFreeStock":0.0,"nextPODueDate":null,"totalPOFreeStock":0.0,"basketQuantityThresholds":[{"minimum":0,"maximum":99999.99,"stockMessages":[{"stockMessage":"In stock","class":"","stockBreakdownTab":0}]}]},"orderButtonText":"Request a Large Sample","displayPrice":null,"displaySalePrice":null,"priceMessage":null}}},"Product":{"productId":207521,"sortOrder":0,"productTypeId":15,"templateId":2,"code":"F1723/120","brand":"Designers Guild Essentials","gtin13":null,"name":"Brera Lino - Citrus","AKA":null,"size":null,"imageId":145533,"imageAltText":"Brera Lino - Citrus Cutting","imageTitleText":"Brera Lino - Citrus Cutting","rRPMessage":null,"rLRRP":null,"rLTradePrice":null,"displayPrice":null,"displaySalePrice":null,"priceMessage":null,"statusMessage":null,"urlSemantics":"fabric/designers-guild-essentials/brera-lino-citrus-fabric","productPageId":37651,"url":"/jp/fabric/designers-guild-essentials/brera-lino-citrus-fabric/p37651","itemAvailability":"InStock","orderFormGroupId":null,"orderFormName":"Brera Lino - Citrus","attributes":null,"orderFormGroup":null,"orderFormProperties":[{"key":"Name","value":"Brera Lino - Citrus"},{"key":"Colour","value":"Citrus"},{"key":"Code","value":"F1723/120"}],"controls":{"allowOrder":false,"allowReserve":false,"allowReserveWithBatchSample":false,"allowSample":false,"allowLargeSample":false,"allowBackInStockReminder":false,"disableOrder":false,"disableSample":false},"stockMessage":{"productTypeID":15,"quantityMinimum":1.0,"quantityMaximum":0.0,"productTypeQuantityMaximum":null,"quantityIncrement":0.1,"reserveQuantityMaximum":50.0,"unit":"m","allowStockCheck":false,"pieceBreakdownMinimum":1.0,"pieceBreakdownMaximum":50.0,"allowBackInStockReminder":false,"freeStock":98.8,"nextPOFreeStock":97.0,"nextPODueDate":"2022-10-17","totalPOFreeStock":97.0,"basketQuantityThresholds":[{"minimum":0,"maximum":99999.99}]},"orderButtonText":"Add to Basket","reserveButtonText":"Reserve","reserveWithBatchSampleButtonText":"Reserve with Batch Sample","sample":{"productId":207685,"stockMessage":{"productTypeID":55,"quantityMinimum":1.0,"quantityMaximum":2.0,"productTypeQuantityMaximum":20.0,"quantityIncrement":1.0,"reserveQuantityMaximum":12.0,"unit":"","allowStockCheck":false,"pieceBreakdownMinimum":null,"pieceBreakdownMaximum":null,"allowBackInStockReminder":false,"freeStock":12.0,"nextPOFreeStock":99.0,"nextPODueDate":"2022-10-21","totalPOFreeStock":99.0,"basketQuantityThresholds":[{"minimum":0,"maximum":99999.99,"stockMessages":[{"stockMessage":"In stock","class":"","stockBreakdownTab":0}]}]},"orderButtonText":"Request a Sample","displayPrice":null,"displaySalePrice":null,"priceMessage":null},"largeSample":{"productId":207686,"stockMessage":{"productTypeID":56,"quantityMinimum":1.0,"quantityMaximum":32.0,"productTypeQuantityMaximum":null,"quantityIncrement":1.0,"reserveQuantityMaximum":32.0,"unit":"","allowStockCheck":false,"pieceBreakdownMinimum":null,"pieceBreakdownMaximum":null,"allowBackInStockReminder":false,"freeStock":32.0,"nextPOFreeStock":0.0,"nextPODueDate":null,"totalPOFreeStock":0.0,"basketQuantityThresholds":[{"minimum":0,"maximum":99999.99,"stockMessages":[{"stockMessage":"In stock","class":"","stockBreakdownTab":0}]}]},"orderButtonText":"Request a Large Sample","displayPrice":null,"displaySalePrice":null,"priceMessage":null}},"Carousel":{"CarouselID":"#product-207521-carsouel","WrapperCSSClass":null,"AspectRatio":1.0,"Heading":"Brera Lino - Citrus","Images":[{"ImageID":145533,"SortOrder":0,"AltText":"Brera Lino - Citrus Cutting","Overlay":null,"MaxWidth":null,"ApproximateImageSize":5}],"ApproximateImageSize":2,"DisplayThumbnails":false,"DisplayDashes":true,"Interval":null},"ProductID":207521,"ProductTypeID":15,"ProductPageID":37651,"ProductCode":"F1723/120","Brand":"Designers Guild Essentials","OrderFormID":"#product-207521","OrderFormCarouselID":"#product-207521-slide","OrderFormGroupID":null,"OrderFormGroup":null,"Size":null,"OrderFormName":"Brera Lino - Citrus","BasketName":"Brera Lino - Citrus","SortOrder":0,"Attributes":null,"Image":{"imageId":145533,"templateImageId":2,"altText":"Brera Lino - Citrus Cutting","titleText":"Brera Lino - Citrus Cutting","sortOrder":0,"maxWidth":488},"OrderFormProperties":[{"Key":"Name","Value":"Brera Lino - Citrus"},{"Key":"Colour","Value":"Citrus"},{"Key":"Code","Value":"F1723/120"}],"AllowSample":false,"AllowLargeSample":false,"AllowOrder":false,"AllowReserve":false,"AllowReserveWithBatchCutting":false,"ClientProductViewModels":"","URLKeywords":"fabric/designers-guild-essentials/brera-lino-citrus-fabric","ImageLinkToProductPage":true,"IsLifestyle":false}},{"X":50.1580314942632,"x":"calc(50.1580% - 12.5px)","Y":56.7396420440722,"y":"calc(56.7396% - 12.5px)","OverlayPosition":"top-right","Product":{"Solitary":false,"ProductBase":{"x":50.158031494263177,"y":56.73964204407222,"product":{"productId":208965,"sortOrder":0,"productTypeId":4,"templateId":3,"code":"CCDG1229","brand":"Designers Guild","gtin13":"5051001680017","name":"Brera Corso Thyme Cushion","AKA":null,"size":"60 x 45cm","imageId":143601,"imageAltText":"Brera Corso Thyme Cushion 60x45cm - Without pad","imageTitleText":"Brera Corso Thyme Cushion","rRPMessage":null,"rLRRP":null,"rLTradePrice":null,"displayPrice":null,"displaySalePrice":null,"priceMessage":null,"statusMessage":null,"urlSemantics":"brera-corso-thyme-linen-cushion","productPageId":37857,"url":"/jp/brera-corso-thyme-linen-cushion/p37857","itemAvailability":"InStock","orderFormGroupId":null,"orderFormName":"Brera Corso Thyme Cushion","attributes":null,"orderFormGroup":null,"orderFormProperties":[{"key":"Size","value":"60 x 45cm"},{"key":"Colour","value":"Thyme"},{"key":"Code","value":"CCDG1229"}],"controls":{"allowOrder":false,"allowReserve":false,"allowReserveWithBatchSample":false,"allowSample":false,"allowLargeSample":false,"allowBackInStockReminder":false,"disableOrder":false,"disableSample":false},"stockMessage":{"productTypeID":4,"quantityMinimum":1.0,"quantityMaximum":13.0,"productTypeQuantityMaximum":null,"quantityIncrement":1.0,"reserveQuantityMaximum":13.0,"unit":"","allowStockCheck":false,"pieceBreakdownMinimum":null,"pieceBreakdownMaximum":null,"allowBackInStockReminder":false,"freeStock":13.0,"nextPOFreeStock":0.0,"nextPODueDate":null,"totalPOFreeStock":0.0,"basketQuantityThresholds":[{"minimum":0,"maximum":99999.99,"stockMessages":[{"stockMessage":"In stock","class":"","stockBreakdownTab":0}]}]},"orderButtonText":"Add to Basket","reserveButtonText":"Reserve","reserveWithBatchSampleButtonText":"Reserve with Batch Sample","sample":{"productId":null,"stockMessage":null,"orderButtonText":"Add to Basket","displayPrice":null,"displaySalePrice":null,"priceMessage":null},"largeSample":{"productId":null,"stockMessage":null,"orderButtonText":"Add to Basket","displayPrice":null,"displaySalePrice":null,"priceMessage":null}}},"Product":{"productId":208965,"sortOrder":0,"productTypeId":4,"templateId":3,"code":"CCDG1229","brand":"Designers Guild","gtin13":"5051001680017","name":"Brera Corso Thyme Cushion","AKA":null,"size":"60 x 45cm","imageId":143601,"imageAltText":"Brera Corso Thyme Cushion 60x45cm - Without pad","imageTitleText":"Brera Corso Thyme Cushion","rRPMessage":null,"rLRRP":null,"rLTradePrice":null,"displayPrice":null,"displaySalePrice":null,"priceMessage":null,"statusMessage":null,"urlSemantics":"brera-corso-thyme-linen-cushion","productPageId":37857,"url":"/jp/brera-corso-thyme-linen-cushion/p37857","itemAvailability":"InStock","orderFormGroupId":null,"orderFormName":"Brera Corso Thyme Cushion","attributes":null,"orderFormGroup":null,"orderFormProperties":[{"key":"Name","value":"Brera Corso Thyme Cushion"},{"key":"Size","value":"60 x 45cm"},{"key":"Colour","value":"Thyme"},{"key":"Code","value":"CCDG1229"}],"controls":{"allowOrder":false,"allowReserve":false,"allowReserveWithBatchSample":false,"allowSample":false,"allowLargeSample":false,"allowBackInStockReminder":false,"disableOrder":false,"disableSample":false},"stockMessage":{"productTypeID":4,"quantityMinimum":1.0,"quantityMaximum":13.0,"productTypeQuantityMaximum":null,"quantityIncrement":1.0,"reserveQuantityMaximum":13.0,"unit":"","allowStockCheck":false,"pieceBreakdownMinimum":null,"pieceBreakdownMaximum":null,"allowBackInStockReminder":false,"freeStock":13.0,"nextPOFreeStock":0.0,"nextPODueDate":null,"totalPOFreeStock":0.0,"basketQuantityThresholds":[{"minimum":0,"maximum":99999.99,"stockMessages":[{"stockMessage":"In stock","class":"","stockBreakdownTab":0}]}]},"orderButtonText":"Add to Basket","reserveButtonText":"Reserve","reserveWithBatchSampleButtonText":"Reserve with Batch Sample","sample":{"productId":null,"stockMessage":null,"orderButtonText":"Add to Basket","displayPrice":null,"displaySalePrice":null,"priceMessage":null},"largeSample":{"productId":null,"stockMessage":null,"orderButtonText":"Add to Basket","displayPrice":null,"displaySalePrice":null,"priceMessage":null}},"Carousel":{"CarouselID":"#product-208965-carsouel","WrapperCSSClass":null,"AspectRatio":1.0,"Heading":"Brera Corso Thyme Cushion","Images":[{"ImageID":143601,"SortOrder":0,"AltText":"Brera Corso Thyme Cushion 60x45cm - Without pad","Overlay":null,"MaxWidth":null,"ApproximateImageSize":5}],"ApproximateImageSize":2,"DisplayThumbnails":false,"DisplayDashes":true,"Interval":null},"ProductID":208965,"ProductTypeID":4,"ProductPageID":37857,"ProductCode":"CCDG1229","Brand":"Designers Guild","OrderFormID":"#product-208965","OrderFormCarouselID":"#product-208965-slide","OrderFormGroupID":null,"OrderFormGroup":null,"Size":"60 x 45cm","OrderFormName":"Brera Corso Thyme Cushion","BasketName":"Brera Corso Thyme Cushion","SortOrder":0,"Attributes":null,"Image":{"imageId":143601,"templateImageId":2,"altText":"Brera Corso Thyme Cushion 60x45cm - Without pad","titleText":"Brera Corso Thyme Cushion","sortOrder":0,"maxWidth":488},"OrderFormProperties":[{"Key":"Name","Value":"Brera Corso Thyme Cushion"},{"Key":"Size","Value":"60 x 45cm"},{"Key":"Colour","Value":"Thyme"},{"Key":"Code","Value":"CCDG1229"}],"AllowSample":false,"AllowLargeSample":false,"AllowOrder":false,"AllowReserve":false,"AllowReserveWithBatchCutting":false,"ClientProductViewModels":"","URLKeywords":"brera-corso-thyme-linen-cushion","ImageLinkToProductPage":true,"IsLifestyle":false}}]}],"RecentlyViewed":[],"MasterDefinition":{"SiteSectionID":9,"TitleTag":"Marylebone High Street Homestore | Designers Guild","MetaDescription":"View information about our Marylebone High Street Homestore at Designers Guild Online.","BackInStockReminder":null,"ItemsInBasket":0.0,"UrlBreakdown":{"ContentType":0,"ContentId":1153,"ContentDate":"2022-10-07T00:00:00","SemanticString":"marylebone-high-street-homestore","countryDetails":{"CountryLanguageID":15,"RegionID":4,"CountryID":118,"CountryCode":"JP","LanguageID":11,"SortOrder":71,"Name":"Japan","URL":"jp","DotNetCulture":"ja-JP","ShopEnabled":false,"LanguageCode":"jp","LanguageDotNetCulture":"ja-JP","MertexCurrencyCode":null,"CurrencyCode":null,"PriceListID":null,"AllowTradeOrders":false,"AcceptAmazonPay":false,"BuyOnlineRedirectAllowed":false,"EcommerceEnabled":false,"SamplesEnabled":false},"ColonyRedirectUrl":"","ColonyRedirectForceCountryLanguageID":null,"ColonyRedirectPermanent":null,"contentTypeAndIdNotFound":false,"CountryAwareness":{"Match":false,"Culture":"us","objCountryItem":{"CountryLanguageID":5,"RegionID":2,"CountryID":238,"CountryCode":null,"LanguageID":2,"SortOrder":1,"Name":"United States","URL":"us","DotNetCulture":"en-US","ShopEnabled":true,"LanguageCode":"us","LanguageDotNetCulture":"en-US","MertexCurrencyCode":"USD","CurrencyCode":"USD","PriceListID":2,"AllowTradeOrders":false,"AcceptAmazonPay":true,"BuyOnlineRedirectAllowed":false,"EcommerceEnabled":false,"SamplesEnabled":false}},"GeoIPCulture":null},"GoogleHrefs":[{"hreflang":"en-gb","href":"https://www.designersguild.com/uk/marylebone-high-street-homestore/l1153"},{"hreflang":"en-ie","href":"https://www.designersguild.com/ie/marylebone-high-street-homestore/l1153"},{"hreflang":"ja-jp","href":"https://www.designersguild.com/jp/marylebone-high-street-homestore/l1153"}],"CountryDropDown":{"countryDropDownItems":[{"CountryID":81,"Code":null,"LanguageID":1,"RegionID":3,"LanguageCode":"en","Country":"UK","Region":"Europe","URL":"uk","URLKeywords":"","SortOrder":1,"PageID":0},{"CountryID":15,"Code":null,"LanguageID":4,"RegionID":3,"LanguageCode":"de","Country":"Austria","Region":"Europe","URL":"at","URLKeywords":"","SortOrder":11,"PageID":0},{"CountryID":23,"Code":null,"LanguageID":1,"RegionID":3,"LanguageCode":"en","Country":"Belgium","Region":"Europe","URL":"be","URLKeywords":"","SortOrder":12,"PageID":0},{"CountryID":62,"Code":null,"LanguageID":1,"RegionID":3,"LanguageCode":"en","Country":"Denmark","Region":"Europe","URL":"dk","URLKeywords":"","SortOrder":13,"PageID":0},{"CountryID":74,"Code":null,"LanguageID":15,"RegionID":3,"LanguageCode":"fi","Country":"Finland","Region":"Europe","URL":"fi","URLKeywords":"","SortOrder":15,"PageID":0},{"CountryID":79,"Code":null,"LanguageID":3,"RegionID":3,"LanguageCode":"fr","Country":"France","Region":"Europe","URL":"fr","URLKeywords":"bienvenue-chez-designers-guild","SortOrder":16,"PageID":0},{"CountryID":60,"Code":null,"LanguageID":4,"RegionID":3,"LanguageCode":"de","Country":"Germany","Region":"Europe","URL":"de","URLKeywords":"","SortOrder":17,"PageID":0},{"CountryID":106,"Code":null,"LanguageID":1,"RegionID":3,"LanguageCode":"en","Country":"Ireland","Region":"Europe","URL":"ie","URLKeywords":"","SortOrder":18,"PageID":0},{"CountryID":114,"Code":null,"LanguageID":6,"RegionID":3,"LanguageCode":"it","Country":"Italy","Region":"Europe","URL":"it","URLKeywords":"","SortOrder":19,"PageID":0},{"CountryID":170,"Code":null,"LanguageID":13,"RegionID":3,"LanguageCode":"en","Country":"Netherlands","Region":"Europe","URL":"nl","URLKeywords":"","SortOrder":20,"PageID":0},{"CountryID":71,"Code":null,"LanguageID":5,"RegionID":3,"LanguageCode":"es","Country":"Spain","Region":"Europe","URL":"es","URLKeywords":"","SortOrder":23,"PageID":0},{"CountryID":202,"Code":null,"LanguageID":1,"RegionID":3,"LanguageCode":"en","Country":"Sweden","Region":"Europe","URL":"se","URLKeywords":"","SortOrder":24,"PageID":0},{"CountryID":171,"Code":null,"LanguageID":1,"RegionID":3,"LanguageCode":"en","Country":"Norway","Region":"Europe","URL":"no","URLKeywords":"","SortOrder":52,"PageID":0},{"CountryID":118,"Code":null,"LanguageID":11,"RegionID":4,"LanguageCode":"jp","Country":"Nihon","Region":"Africa, Asia & the Middle East","URL":"jp","URLKeywords":"","SortOrder":71,"PageID":0},{"CountryID":46,"Code":null,"LanguageID":3,"RegionID":3,"LanguageCode":"fr","Country":"Switzerland","Region":"Europe","URL":"fr-ch","URLKeywords":"bienvenue-chez-designers-guild","SortOrder":102,"PageID":0},{"CountryID":46,"Code":null,"LanguageID":4,"RegionID":3,"LanguageCode":"de","Country":"Switzerland","Region":"Europe","URL":"de-ch","URLKeywords":"","SortOrder":103,"PageID":0},{"CountryID":196,"Code":null,"LanguageID":10,"RegionID":3,"LanguageCode":"ru","Country":"Russian Federation","Region":"Europe","URL":"ru","URLKeywords":"","SortOrder":109,"PageID":0},{"CountryID":238,"Code":null,"LanguageID":2,"RegionID":2,"LanguageCode":"us","Country":"United States","Region":"North America","URL":"us","URLKeywords":"","SortOrder":125,"PageID":0},{"CountryID":16,"Code":null,"LanguageID":12,"RegionID":6,"LanguageCode":"au","Country":"Australia","Region":"Australasia","URL":"au","URLKeywords":"","SortOrder":150,"PageID":0},{"CountryID":175,"Code":null,"LanguageID":18,"RegionID":6,"LanguageCode":"nz","Country":"New Zealand","Region":"Australasia","URL":"nz","URLKeywords":"","SortOrder":151,"PageID":0},{"CountryID":67,"Code":null,"LanguageID":1,"RegionID":3,"LanguageCode":"en","Country":"Other Countries in Europe","Region":"Europe","URL":"eu","URLKeywords":"","SortOrder":255,"PageID":0},{"CountryID":51,"Code":null,"LanguageID":1,"RegionID":4,"LanguageCode":"en","Country":"Rest of the World","Region":"Africa, Asia & the Middle East","URL":"row","URLKeywords":"","SortOrder":255,"PageID":0}]},"ProductTypeDropDown":{"ProductTypes":[{"ProductTypeID":15,"Name":"Fabric","SortOrder":0,"ProductPageIDs":null,"FormValue":"fabric"},{"ProductTypeID":18,"Name":"Wallpaper","SortOrder":0,"ProductPageIDs":null,"FormValue":"wallpaper"},{"ProductTypeID":8,"Name":"Paint","SortOrder":0,"ProductPageIDs":null,"FormValue":"paint"},{"ProductTypeID":10,"Name":"Rug","SortOrder":0,"ProductPageIDs":null,"FormValue":"rug"},{"ProductTypeID":4,"Name":"Cushion","SortOrder":0,"ProductPageIDs":null,"FormValue":"cushion"},{"ProductTypeID":1,"Name":"Bed Linen","SortOrder":0,"ProductPageIDs":null,"FormValue":"bed+linen"},{"ProductTypeID":2,"Name":"Throw","SortOrder":0,"ProductPageIDs":null,"FormValue":"throw"},{"ProductTypeID":35,"Name":"Furniture","SortOrder":0,"ProductPageIDs":null,"FormValue":"furniture"}]},"TradeMember":false,"TradeAllowed":false,"CanViewRRPs":false,"LoginStatus":0,"UserName":null},"Visitor":{"visitorDbId":190482410,"FullName":null,"Email":null,"Culture":null,"VisitorCreatedDT":"0001-01-01T00:00:00","memberId":null,"tradePriceListId":null,"memberTradeAccountNumber":null,"memberTradeAccountID":null,"memberDisplayTradePrice":false,"memberTradeDataSourceJson":null,"tradePermissionAccountAdmin":false,"tradePermissionPlaceOrder":false,"tradePermissionViewAccounts":false,"tradePermissionDownloadPricelistsBrochures":false,"tradePermissionDownloadProductFeeds":false},"DotDigitalBehaviourProfile":{"WebBehaviourTrackingProfileID":"DM-1667704159-01"},"Scrapbook":{"Images":[]},"TradeOrderingAllowed":false,"SearchTerm":null,"ProductType":null,"LanguageID":11,"CountryID":118,"Date":"2022-10-07T00:00:00","ContentType":0,"ContentID":1153,"SiteSectionID":9,"ShowRecentlyViewed":true,"Partial":null}
20% off all new upholstery orders | 30% off ex-display furniture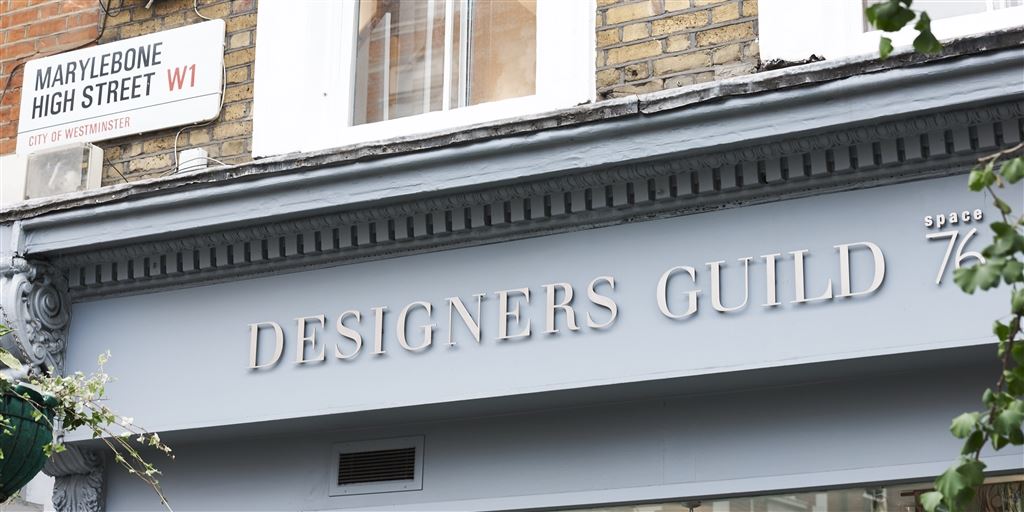 Order before 15th October for pre - Christmas delivery
Our flagship store on Marylebone High Street
At our West End store in Marylebone High Street, the total Designers Guild lifestyle comes together in a perfect mix of colour, pattern and texture.
As well as our beautiful fabrics, wallpapers and paints, you will also find everything else you need for a stylish home.
Our experienced team of designers and sales consultants love nothing better than helping you find your own individual style.
We offer a full interior design service as well as personal shopping and wedding and gift lists to make shopping even easier.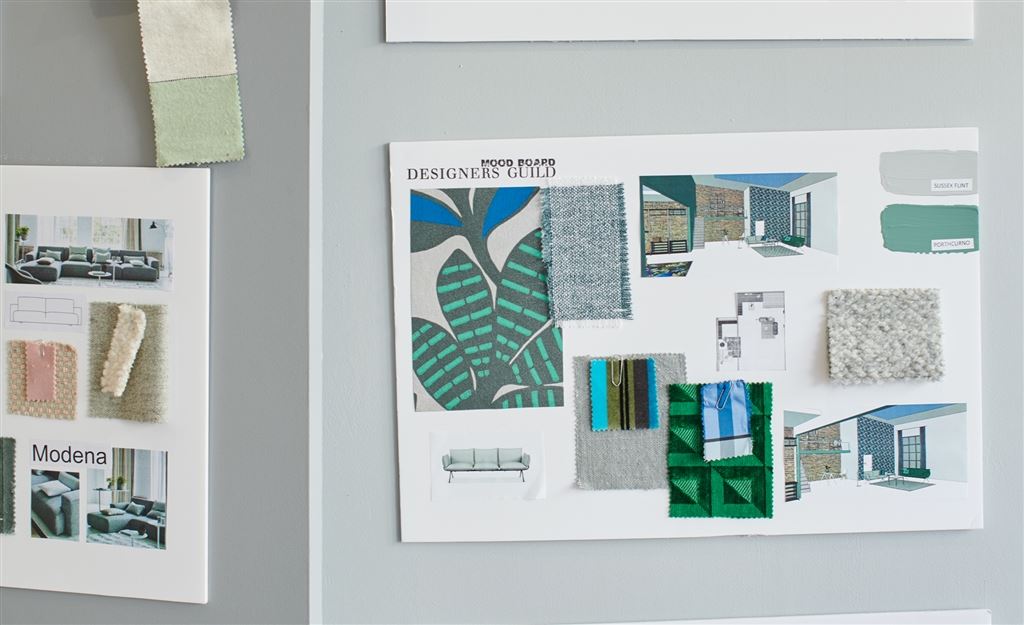 Our Interior design department
At Designers Guild, we want you to love your home, so be inspired and let your inspiration guide you to the style that is right for you.
FIND OUT MORE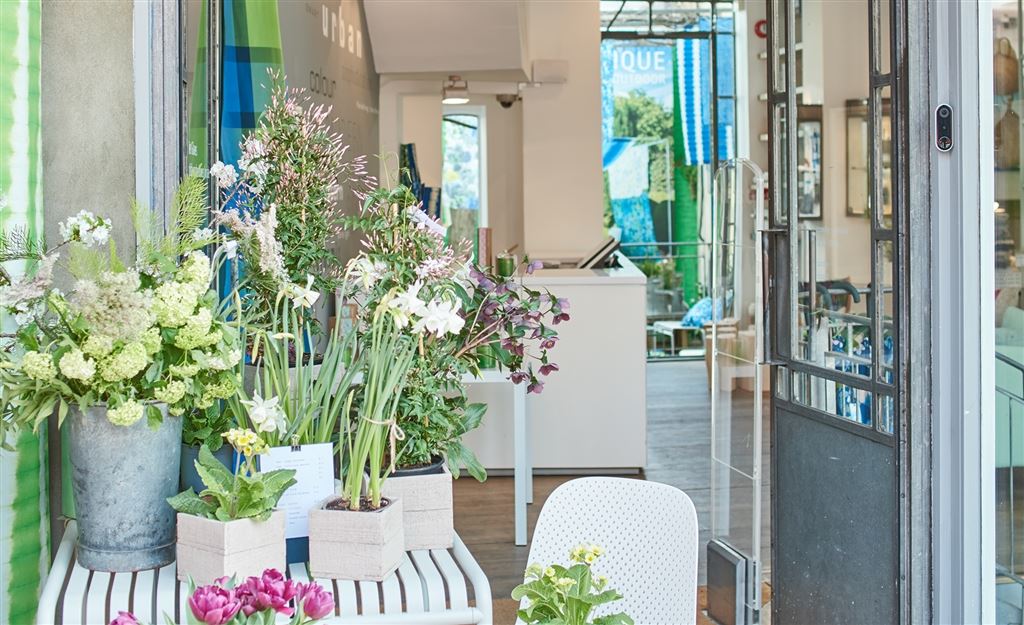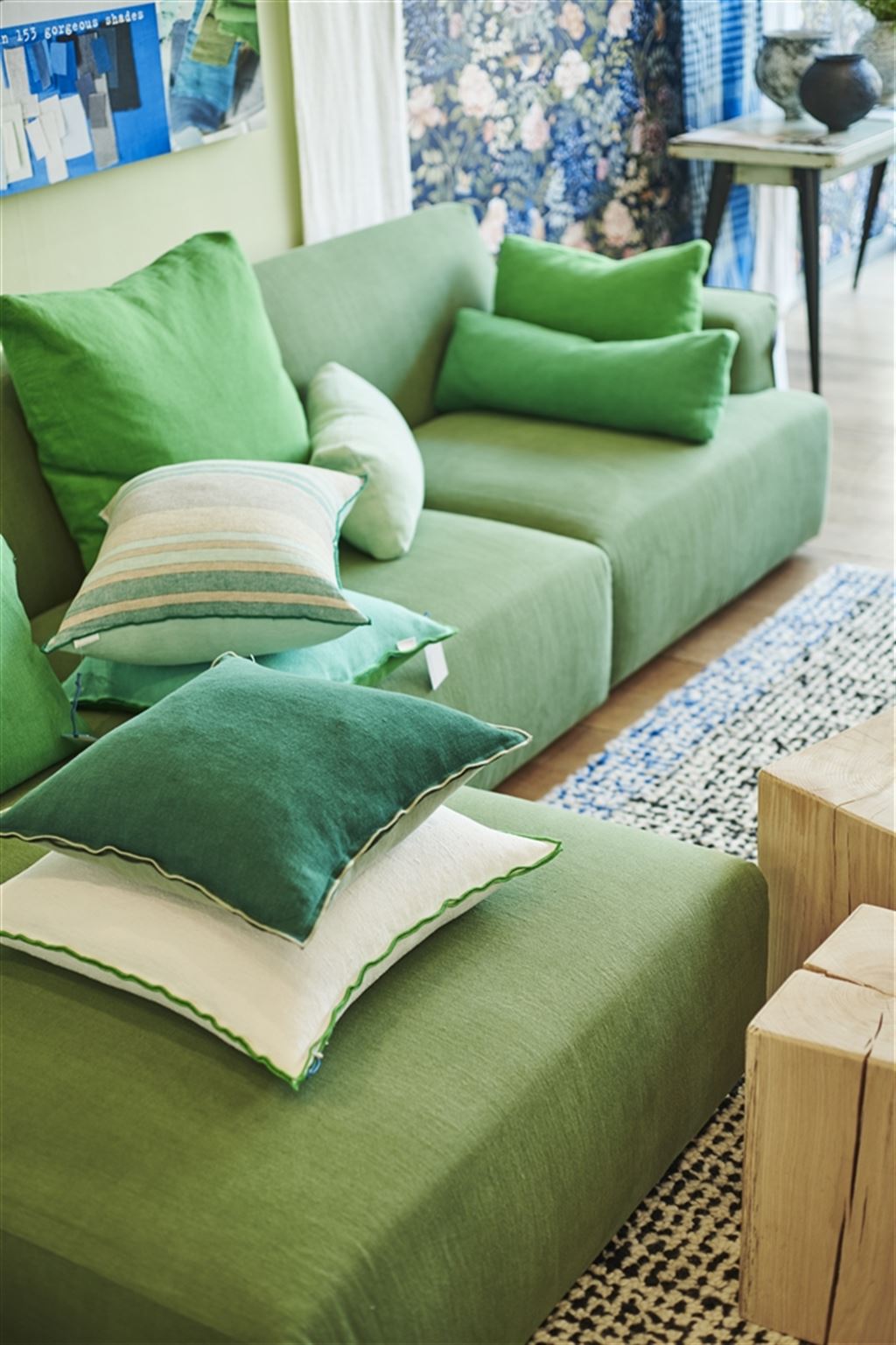 Order by October 15th for pre-Christmas delivery
Order your upholstered furniture with us by October 15th for pre-Christmas delivery.
VIEW OUR FURNITURE RANGE
We offer a range of services to make the design process even easier