{"AllProductsUnavailable":false,"UseSizeButtons":false,"UseOrderFormGrouping":false,"UsePaintOrderForm":false,"TechInfo":{"width":"150 cm","weight":"227 gsm","horizontalPatternRepeat":"68.5 cm","verticalPatternRepeat":"48 cm","martindale":30000.0,"composition":"100% Pc","patternMatch":"Straight match","flamcode":"(UK Flamcode K) Must FR treat upholstery in UK/Eire","additionalInfo":"To prolong the lifespan of this product we recommend limiting exposure to direct sunlight. - Outdoor fabric - Water, mould, colour rub resistant finish - No dry clean.","collections":[{"collectionId":778,"name":"Savine Outdoor Fabrics","urlSemantics":"fabric/designers-guild/savine-outdoor-fabrics","url":"/jp/fabric/designers-guild/savine-outdoor-fabrics/c778"}],"tests":[{"test":"EN1021-1 Cigarette - UPHOLSTERY"}],"usages":[{"usageId":1,"usage":"Cushions"},{"usageId":2,"usage":"Curtains And Blinds"},{"usageId":3,"usage":"Loose Covers"},{"usageId":4,"usage":"Upholstery"},{"usageId":7,"usage":"Outdoor"}],"aftercares":[{"aftercareId":24,"aftercare":"MACHINE WASH @ 30c GENTLE CYCLE"},{"aftercareId":27,"aftercare":"IRON COOL (1 spot - 110deg c)"},{"aftercareId":41,"aftercare":"NO DRY CLEAN"},{"aftercareId":47,"aftercare":"NO TUMBLE DRY"},{"aftercareId":50,"aftercare":"NO BLEACH"}]},"Prices":{"productPages":[{"productPageId":37883,"productPage":{"productPageId":37883,"heading":null,"subheading":null,"shortHeading":null,"new":null,"productTypeId":null,"urlKeywords":null,"url":null,"imageId":null,"imageWidth":null,"imageHeight":null,"aspectRatio":null,"podImages":[{"imageId":144673}],"merchandisedSortOrder":null,"searchSortOrder":null,"colourSort":255,"stockSortOrder":198.2,"azSortOrder":1,"reviewCount":null,"reviewAverage":null,"ratingSortOrder":1,"priceSortOrder":1,"discountSortOrder":1,"salesRank":null,"newSort":1,"designId":19991,"brandId":2,"alternateColourwayIncludeSize":true,"sizeMetric":null,"productPagePrice":{"priceMin":null,"priceMax":null,"salePriceMin":null,"salePriceMax":null,"discountPercentageMin":0.0,"discountPercentageMax":null,"clearanceDiscountPercentageMin":null,"clearanceDiscountPercentageMax":null,"discountMessage":null,"priceMessage":null,"rRPMessage":null,"codeMessage":null}}}]},"Definition":{"productPageId":37883,"productTypeId":0,"languageId":11,"countryId":118,"templateId":2,"titleTag":"Jardin Chinois Outdoor Jade Fabric | Designers Guild","heading":"Jardin Chinois Outdoor Jade","subHeading":"Fabric","brand":"Designers Guild","isNew":false,"metaDescription":"Distinctive brushstrokes create layered leaves on a paint-speckled ground to illustrate an atmospheric bamboo garden. This decorative design is digitally ","urlKeywords":"/jp/fabric/designers-guild/jardin-chinois-outdoor-jade-fabric/p37883","isRugOrRunner":false,"urlSemantics":"fabric/designers-guild/jardin-chinois-outdoor-jade-fabric","googleHrefs":[{"hreflang":"de","href":"https://www.designersguild.com/de/fabric/designers-guild/jardin-chinois-outdoor-jade-fabric/p37883"},{"hreflang":"fr","href":"https://www.designersguild.com/fr/fabric/designers-guild/jardin-chinois-outdoor-jade-fabric/p37883"},{"hreflang":"en-gb","href":"https://www.designersguild.com/uk/fabric/designers-guild/jardin-chinois-outdoor-jade-fabric/p37883"},{"hreflang":"en-se","href":"https://www.designersguild.com/se/fabric/designers-guild/jardin-chinois-outdoor-jade-fabric/p37883"},{"hreflang":"en-us","href":"https://www.designersguild.com/us/fabric/designers-guild/jardin-chinois-outdoor-jade-fabric/p37883"},{"hreflang":"es","href":"https://www.designersguild.com/es/fabric/designers-guild/jardin-chinois-outdoor-jade-fabric/p37883"},{"hreflang":"it-it","href":"https://www.designersguild.com/it/fabric/designers-guild/jardin-chinois-outdoor-jade-fabric/p37883"},{"hreflang":"en-nl","href":"https://www.designersguild.com/nl/fabric/designers-guild/jardin-chinois-outdoor-jade-fabric/p37883"},{"hreflang":"ru","href":"https://www.designersguild.com/ru/fabric/designers-guild/jardin-chinois-outdoor-jade-fabric/p37883"},{"hreflang":"ja-jp","href":"https://www.designersguild.com/jp/fabric/designers-guild/jardin-chinois-outdoor-jade-fabric/p37883"},{"hreflang":"en-be","href":"https://www.designersguild.com/be/fabric/designers-guild/jardin-chinois-outdoor-jade-fabric/p37883"},{"hreflang":"en-au","href":"https://www.designersguild.com/au/fabric/designers-guild/jardin-chinois-outdoor-jade-fabric/p37883"},{"hreflang":"en-dk","href":"https://www.designersguild.com/dk/fabric/designers-guild/jardin-chinois-outdoor-jade-fabric/p37883"},{"hreflang":"en-gr","href":"https://www.designersguild.com/eu/fabric/designers-guild/jardin-chinois-outdoor-jade-fabric/p37883"},{"hreflang":"en-no","href":"https://www.designersguild.com/no/fabric/designers-guild/jardin-chinois-outdoor-jade-fabric/p37883"},{"hreflang":"de-at","href":"https://www.designersguild.com/at/fabric/designers-guild/jardin-chinois-outdoor-jade-fabric/p37883"},{"hreflang":"de-ch","href":"https://www.designersguild.com/de-ch/fabric/designers-guild/jardin-chinois-outdoor-jade-fabric/p37883"},{"hreflang":"fr-ch","href":"https://www.designersguild.com/fr-ch/fabric/designers-guild/jardin-chinois-outdoor-jade-fabric/p37883"},{"hreflang":"en","href":"https://www.designersguild.com/row/fabric/designers-guild/jardin-chinois-outdoor-jade-fabric/p37883"},{"hreflang":"en-nz","href":"https://www.designersguild.com/nz/fabric/designers-guild/jardin-chinois-outdoor-jade-fabric/p37883"},{"hreflang":"en-ie","href":"https://www.designersguild.com/ie/fabric/designers-guild/jardin-chinois-outdoor-jade-fabric/p37883"},{"hreflang":"fi-fi","href":"https://www.designersguild.com/fi/fabric/designers-guild/jardin-chinois-outdoor-jade-fabric/p37883"},{"hreflang":"x-default","href":"https://www.designersguild.com/uk/fabric/designers-guild/jardin-chinois-outdoor-jade-fabric/p37883"}],"pinterestImageId":144673,"breadcrumb":"<li><a href=\"/jp/fabric/l1292\">DESIGNERS GUILD FABRIC</a></li><li><span>Jardin Chinois Outdoor Jade</span></li>","Images":[{"imageId":144673,"templateImageId":2,"altText":"Jardin Chinois Outdoor - Jade Cutting","titleText":"Jardin Chinois Outdoor - Jade Cutting","sortOrder":0,"maxWidth":1024},{"imageId":145055,"templateImageId":2,"altText":null,"titleText":null,"sortOrder":1,"maxWidth":3092},{"imageId":145057,"templateImageId":2,"altText":null,"titleText":null,"sortOrder":2,"maxWidth":1024},{"imageId":145801,"templateImageId":2,"altText":null,"titleText":null,"sortOrder":3,"maxWidth":3092},{"imageId":146042,"templateImageId":2,"altText":null,"titleText":null,"sortOrder":4,"maxWidth":1024}],"RelatedSearches":[],"CustomCanonical":null,"PageJSON":"{\"productPageId\":37883,\"productTypeId\":15,\"heading\":\"Jardin Chinois Outdoor Jade\",\"subHeading\":\"Fabric\",\"shortHeading\":\"Jardin Chinois Outdoor Jade\",\"category\":\"\",\"brand\":\"Designers Guild\",\"description\":\"Distinctive brushstrokes create layered leaves on a paint-speckled ground to illustrate an atmospheric bamboo garden. This decorative design is digitally printed onto a robust water and stain resistant canvas - an ideal design for exterior cushions seating and sun loungers. Machine washable on gentle cycle at 30 degrees Celsius and available in one colourway.\",\"urlSemantics\":\"fabric/designers-guild/jardin-chinois-outdoor-jade-fabric\",\"breadcrumb\":\"<li><a href=\\\"/jp/fabric/l1292\\\">DESIGNERS GUILD FABRIC</a></li><li><span>Jardin Chinois Outdoor Jade</span></li>\",\"url\":\"/jp/fabric/designers-guild/jardin-chinois-outdoor-jade-fabric/p37883\",\"titleTag\":\"Jardin Chinois Outdoor Jade Fabric | Designers Guild\",\"metaDescription\":\"Distinctive brushstrokes create layered leaves on a paint-speckled ground to illustrate an atmospheric bamboo garden. This decorative design is digitally \",\"reviewAverage\":null,\"reviewCount\":null,\"isNew\":false,\"customCanonical\":null,\"templateId\":2,\"isRugOrRunner\":false,\"delivery\":null,\"returns\":null,\"products\":[{\"productId\":209027,\"code\":\"FDG3043/01\",\"orderFormName\":\"Jardin Chinois Outdoor - Jade\",\"brand\":\"Designers Guild\",\"images\":[{\"imageId\":144673,\"altText\":\"Jardin Chinois Outdoor - Jade Cutting\",\"titleText\":\"Jardin Chinois Outdoor - Jade Cutting\",\"templateImageId\":true,\"maxWidth\":1024}]}],\"images\":[{\"imageId\":144673,\"templateImageId\":2,\"altText\":\"Jardin Chinois Outdoor - Jade Cutting\",\"titleText\":\"Jardin Chinois Outdoor - Jade Cutting\",\"sortOrder\":0,\"maxWidth\":1024},{\"imageId\":145055,\"templateImageId\":2,\"sortOrder\":1,\"maxWidth\":3092},{\"imageId\":145057,\"templateImageId\":2,\"sortOrder\":2,\"maxWidth\":1024},{\"imageId\":145801,\"templateImageId\":2,\"sortOrder\":3,\"maxWidth\":3092},{\"imageId\":146042,\"templateImageId\":2,\"sortOrder\":4,\"maxWidth\":1024}],\"alternateColourways\":[{\"productPageId\":37883,\"urlSemantics\":\"fabric/designers-guild/jardin-chinois-outdoor-jade-fabric\",\"code\":\"FDG3043/01\",\"url\":\"/jp/fabric/designers-guild/jardin-chinois-outdoor-jade-fabric/p37883\",\"heading\":\"Jardin Chinois Outdoor Jade\",\"imageId\":144673}],\"reviews\":null,\"hreflangs\":[{\"hreflang\":\"de\",\"href\":\"https://www.designersguild.com/de/fabric/designers-guild/jardin-chinois-outdoor-jade-fabric/p37883\"},{\"hreflang\":\"fr\",\"href\":\"https://www.designersguild.com/fr/fabric/designers-guild/jardin-chinois-outdoor-jade-fabric/p37883\"},{\"hreflang\":\"en-gb\",\"href\":\"https://www.designersguild.com/uk/fabric/designers-guild/jardin-chinois-outdoor-jade-fabric/p37883\"},{\"hreflang\":\"en-se\",\"href\":\"https://www.designersguild.com/se/fabric/designers-guild/jardin-chinois-outdoor-jade-fabric/p37883\"},{\"hreflang\":\"en-us\",\"href\":\"https://www.designersguild.com/us/fabric/designers-guild/jardin-chinois-outdoor-jade-fabric/p37883\"},{\"hreflang\":\"es\",\"href\":\"https://www.designersguild.com/es/fabric/designers-guild/jardin-chinois-outdoor-jade-fabric/p37883\"},{\"hreflang\":\"it-it\",\"href\":\"https://www.designersguild.com/it/fabric/designers-guild/jardin-chinois-outdoor-jade-fabric/p37883\"},{\"hreflang\":\"en-nl\",\"href\":\"https://www.designersguild.com/nl/fabric/designers-guild/jardin-chinois-outdoor-jade-fabric/p37883\"},{\"hreflang\":\"ru\",\"href\":\"https://www.designersguild.com/ru/fabric/designers-guild/jardin-chinois-outdoor-jade-fabric/p37883\"},{\"hreflang\":\"ja-jp\",\"href\":\"https://www.designersguild.com/jp/fabric/designers-guild/jardin-chinois-outdoor-jade-fabric/p37883\"},{\"hreflang\":\"en-be\",\"href\":\"https://www.designersguild.com/be/fabric/designers-guild/jardin-chinois-outdoor-jade-fabric/p37883\"},{\"hreflang\":\"en-au\",\"href\":\"https://www.designersguild.com/au/fabric/designers-guild/jardin-chinois-outdoor-jade-fabric/p37883\"},{\"hreflang\":\"en-dk\",\"href\":\"https://www.designersguild.com/dk/fabric/designers-guild/jardin-chinois-outdoor-jade-fabric/p37883\"},{\"hreflang\":\"en-gr\",\"href\":\"https://www.designersguild.com/eu/fabric/designers-guild/jardin-chinois-outdoor-jade-fabric/p37883\"},{\"hreflang\":\"en-no\",\"href\":\"https://www.designersguild.com/no/fabric/designers-guild/jardin-chinois-outdoor-jade-fabric/p37883\"},{\"hreflang\":\"de-at\",\"href\":\"https://www.designersguild.com/at/fabric/designers-guild/jardin-chinois-outdoor-jade-fabric/p37883\"},{\"hreflang\":\"de-ch\",\"href\":\"https://www.designersguild.com/de-ch/fabric/designers-guild/jardin-chinois-outdoor-jade-fabric/p37883\"},{\"hreflang\":\"fr-ch\",\"href\":\"https://www.designersguild.com/fr-ch/fabric/designers-guild/jardin-chinois-outdoor-jade-fabric/p37883\"},{\"hreflang\":\"en\",\"href\":\"https://www.designersguild.com/row/fabric/designers-guild/jardin-chinois-outdoor-jade-fabric/p37883\"},{\"hreflang\":\"en-nz\",\"href\":\"https://www.designersguild.com/nz/fabric/designers-guild/jardin-chinois-outdoor-jade-fabric/p37883\"},{\"hreflang\":\"en-ie\",\"href\":\"https://www.designersguild.com/ie/fabric/designers-guild/jardin-chinois-outdoor-jade-fabric/p37883\"},{\"hreflang\":\"fi-fi\",\"href\":\"https://www.designersguild.com/fi/fabric/designers-guild/jardin-chinois-outdoor-jade-fabric/p37883\"},{\"hreflang\":\"x-default\",\"href\":\"https://www.designersguild.com/uk/fabric/designers-guild/jardin-chinois-outdoor-jade-fabric/p37883\"}],\"relatedProductPages\":null,\"attributes\":[{\"attributeGroup\":\"Brand\",\"attribute\":\"Designers Guild\"},{\"attributeGroup\":\"Pattern\",\"attribute\":\"Floral\"},{\"attributeGroup\":\"Pattern\",\"attribute\":\"Patterned\"},{\"attributeGroup\":\"Martindale\",\"attribute\":\"10,000 +\"},{\"attributeGroup\":\"Martindale\",\"attribute\":\"20,000 +\"},{\"attributeGroup\":\"Martindale\",\"attribute\":\"30,000 +\"},{\"attributeGroup\":\"Type\",\"attribute\":\"Outdoor\"}],\"collection\":{\"collectionId\":778,\"heading\":\"Savine Outdoor Fabrics\",\"description\":\"A dynamic and contemporary collection of decorative prints and weaves for truly stylish and practical indoor/outdoor living, the Savine collection includes marbleised and textured new prints as well as iconic Designers Guild favourites. This vibrant indoor/outdoor collection brings you infinite possibilities for stylish conservatories, summer houses, gardens and pool sides. Combining beautiful designs with extreme practicality. The outside can now be every bit as beautiful as the inside.\\n\\n\\n\\n\\n\\n\\n\\n\\n\\n\\n\",\"name\":\"Savine Outdoor Fabrics\",\"urlSemantics\":\"fabric/designers-guild/savine-outdoor-fabrics\",\"url\":\"/jp/fabric/designers-guild/savine-outdoor-fabrics/c778\"},\"moduleOptions\":null,\"modules\":null,\"moduleOptionGroups\":null,\"wholesaleFurniture\":null,\"relatedSearches\":null}","json":{"productPageId":37883,"productTypeId":15,"heading":"Jardin Chinois Outdoor Jade","subHeading":"Fabric","shortHeading":"Jardin Chinois Outdoor Jade","category":"","brand":"Designers Guild","description":"Distinctive brushstrokes create layered leaves on a paint-speckled ground to illustrate an atmospheric bamboo garden. This decorative design is digitally printed onto a robust water and stain resistant canvas - an ideal design for exterior cushions seating and sun loungers. Machine washable on gentle cycle at 30 degrees Celsius and available in one colourway.","urlSemantics":"fabric/designers-guild/jardin-chinois-outdoor-jade-fabric","breadcrumb":"<li><a href=\"/jp/fabric/l1292\">DESIGNERS GUILD FABRIC</a></li><li><span>Jardin Chinois Outdoor Jade</span></li>","url":"/jp/fabric/designers-guild/jardin-chinois-outdoor-jade-fabric/p37883","titleTag":"Jardin Chinois Outdoor Jade Fabric | Designers Guild","metaDescription":"Distinctive brushstrokes create layered leaves on a paint-speckled ground to illustrate an atmospheric bamboo garden. This decorative design is digitally ","reviewAverage":null,"reviewCount":null,"isNew":false,"customCanonical":null,"templateId":2,"isRugOrRunner":false,"delivery":null,"returns":null,"products":[{"productId":209027,"code":"FDG3043/01","orderFormName":"Jardin Chinois Outdoor - Jade","brand":"Designers Guild","images":[{"imageId":144673,"altText":"Jardin Chinois Outdoor - Jade Cutting","titleText":"Jardin Chinois Outdoor - Jade Cutting","templateImageId":true,"maxWidth":1024}]}],"images":[{"imageId":144673,"templateImageId":2,"altText":"Jardin Chinois Outdoor - Jade Cutting","titleText":"Jardin Chinois Outdoor - Jade Cutting","sortOrder":0,"maxWidth":1024},{"imageId":145055,"templateImageId":2,"sortOrder":1,"maxWidth":3092},{"imageId":145057,"templateImageId":2,"sortOrder":2,"maxWidth":1024},{"imageId":145801,"templateImageId":2,"sortOrder":3,"maxWidth":3092},{"imageId":146042,"templateImageId":2,"sortOrder":4,"maxWidth":1024}],"alternateColourways":[{"productPageId":37883,"urlSemantics":"fabric/designers-guild/jardin-chinois-outdoor-jade-fabric","code":"FDG3043/01","url":"/jp/fabric/designers-guild/jardin-chinois-outdoor-jade-fabric/p37883","heading":"Jardin Chinois Outdoor Jade","imageId":144673}],"reviews":null,"hreflangs":[{"hreflang":"de","href":"https://www.designersguild.com/de/fabric/designers-guild/jardin-chinois-outdoor-jade-fabric/p37883"},{"hreflang":"fr","href":"https://www.designersguild.com/fr/fabric/designers-guild/jardin-chinois-outdoor-jade-fabric/p37883"},{"hreflang":"en-gb","href":"https://www.designersguild.com/uk/fabric/designers-guild/jardin-chinois-outdoor-jade-fabric/p37883"},{"hreflang":"en-se","href":"https://www.designersguild.com/se/fabric/designers-guild/jardin-chinois-outdoor-jade-fabric/p37883"},{"hreflang":"en-us","href":"https://www.designersguild.com/us/fabric/designers-guild/jardin-chinois-outdoor-jade-fabric/p37883"},{"hreflang":"es","href":"https://www.designersguild.com/es/fabric/designers-guild/jardin-chinois-outdoor-jade-fabric/p37883"},{"hreflang":"it-it","href":"https://www.designersguild.com/it/fabric/designers-guild/jardin-chinois-outdoor-jade-fabric/p37883"},{"hreflang":"en-nl","href":"https://www.designersguild.com/nl/fabric/designers-guild/jardin-chinois-outdoor-jade-fabric/p37883"},{"hreflang":"ru","href":"https://www.designersguild.com/ru/fabric/designers-guild/jardin-chinois-outdoor-jade-fabric/p37883"},{"hreflang":"ja-jp","href":"https://www.designersguild.com/jp/fabric/designers-guild/jardin-chinois-outdoor-jade-fabric/p37883"},{"hreflang":"en-be","href":"https://www.designersguild.com/be/fabric/designers-guild/jardin-chinois-outdoor-jade-fabric/p37883"},{"hreflang":"en-au","href":"https://www.designersguild.com/au/fabric/designers-guild/jardin-chinois-outdoor-jade-fabric/p37883"},{"hreflang":"en-dk","href":"https://www.designersguild.com/dk/fabric/designers-guild/jardin-chinois-outdoor-jade-fabric/p37883"},{"hreflang":"en-gr","href":"https://www.designersguild.com/eu/fabric/designers-guild/jardin-chinois-outdoor-jade-fabric/p37883"},{"hreflang":"en-no","href":"https://www.designersguild.com/no/fabric/designers-guild/jardin-chinois-outdoor-jade-fabric/p37883"},{"hreflang":"de-at","href":"https://www.designersguild.com/at/fabric/designers-guild/jardin-chinois-outdoor-jade-fabric/p37883"},{"hreflang":"de-ch","href":"https://www.designersguild.com/de-ch/fabric/designers-guild/jardin-chinois-outdoor-jade-fabric/p37883"},{"hreflang":"fr-ch","href":"https://www.designersguild.com/fr-ch/fabric/designers-guild/jardin-chinois-outdoor-jade-fabric/p37883"},{"hreflang":"en","href":"https://www.designersguild.com/row/fabric/designers-guild/jardin-chinois-outdoor-jade-fabric/p37883"},{"hreflang":"en-nz","href":"https://www.designersguild.com/nz/fabric/designers-guild/jardin-chinois-outdoor-jade-fabric/p37883"},{"hreflang":"en-ie","href":"https://www.designersguild.com/ie/fabric/designers-guild/jardin-chinois-outdoor-jade-fabric/p37883"},{"hreflang":"fi-fi","href":"https://www.designersguild.com/fi/fabric/designers-guild/jardin-chinois-outdoor-jade-fabric/p37883"},{"hreflang":"x-default","href":"https://www.designersguild.com/uk/fabric/designers-guild/jardin-chinois-outdoor-jade-fabric/p37883"}],"relatedProductPages":null,"attributes":[{"attributeGroup":"Brand","attribute":"Designers Guild"},{"attributeGroup":"Pattern","attribute":"Floral"},{"attributeGroup":"Pattern","attribute":"Patterned"},{"attributeGroup":"Martindale","attribute":"10,000 +"},{"attributeGroup":"Martindale","attribute":"20,000 +"},{"attributeGroup":"Martindale","attribute":"30,000 +"},{"attributeGroup":"Type","attribute":"Outdoor"}],"collection":{"collectionId":778,"heading":"Savine Outdoor Fabrics","description":"A dynamic and contemporary collection of decorative prints and weaves for truly stylish and practical indoor/outdoor living, the Savine collection includes marbleised and textured new prints as well as iconic Designers Guild favourites. This vibrant indoor/outdoor collection brings you infinite possibilities for stylish conservatories, summer houses, gardens and pool sides. Combining beautiful designs with extreme practicality. The outside can now be every bit as beautiful as the inside.\n\n\n\n\n\n\n\n\n\n\n","name":"Savine Outdoor Fabrics","urlSemantics":"fabric/designers-guild/savine-outdoor-fabrics","url":"/jp/fabric/designers-guild/savine-outdoor-fabrics/c778"},"moduleOptions":null,"modules":null,"moduleOptionGroups":null,"wholesaleFurniture":null,"relatedSearches":null}},"Stock":{"OrderFormJSON":"{\"products\":[{\"product\":{\"productId\":209027,\"sortOrder\":50,\"productTypeId\":15,\"templateId\":2,\"code\":\"FDG3043\\/01\",\"brand\":\"Designers Guild\",\"gtin13\":null,\"name\":\"Jardin Chinois Outdoor - Jade\",\"AKA\":null,\"size\":null,\"imageId\":144673,\"imageAltText\":\"Jardin Chinois Outdoor - Jade Cutting\",\"imageTitleText\":\"Jardin Chinois Outdoor - Jade Cutting\",\"rRPMessage\":null,\"rLRRP\":null,\"rLTradePrice\":null,\"displayPrice\":null,\"displaySalePrice\":null,\"priceMessage\":null,\"statusMessage\":null,\"urlSemantics\":\"fabric\\/designers-guild\\/jardin-chinois-outdoor-jade-fabric\",\"productPageId\":37883,\"url\":\"\\/jp\\/fabric\\/designers-guild\\/jardin-chinois-outdoor-jade-fabric\\/p37883\",\"itemAvailability\":\"InStock\",\"primaryProduct\":true,\"orderFormGroupId\":null,\"orderFormName\":\"Jardin Chinois Outdoor - Jade\",\"attributes\":null,\"orderFormGroup\":null,\"orderFormProperties\":[{\"key\":\"Colour\",\"value\":\"Jade\"},{\"key\":\"Code\",\"value\":\"FDG3043\\/01\"}],\"controls\":{\"allowOrder\":false,\"allowReserve\":false,\"allowReserveWithBatchSample\":false,\"allowSample\":false,\"allowLargeSample\":false,\"allowBackInStockReminder\":false,\"disableOrder\":false,\"disableSample\":false},\"stockMessage\":{\"productTypeID\":15,\"quantityMinimum\":1.00,\"quantityMaximum\":0.00,\"productTypeQuantityMaximum\":null,\"quantityIncrement\":0.10,\"reserveQuantityMaximum\":50.00,\"unit\":\"m\",\"allowStockCheck\":false,\"pieceBreakdownMinimum\":1.00,\"pieceBreakdownMaximum\":50.00,\"allowBackInStockReminder\":false,\"freeStock\":198.20,\"nextPOFreeStock\":0.00,\"nextPODueDate\":null,\"totalPOFreeStock\":0.00,\"basketQuantityThresholds\":[{\"minimum\":0,\"maximum\":99999.99}]},\"orderButtonText\":\"Add to Basket\",\"reserveButtonText\":\"Reserve\",\"reserveWithBatchSampleButtonText\":\"Reserve with Batch Sample\",\"sample\":{\"productId\":209028,\"stockMessage\":{\"productTypeID\":55,\"quantityMinimum\":1.00,\"quantityMaximum\":2.00,\"productTypeQuantityMaximum\":20.00,\"quantityIncrement\":1.00,\"reserveQuantityMaximum\":12.00,\"unit\":\"\",\"allowStockCheck\":false,\"pieceBreakdownMinimum\":null,\"pieceBreakdownMaximum\":null,\"allowBackInStockReminder\":false,\"freeStock\":12.00,\"nextPOFreeStock\":99.00,\"nextPODueDate\":\"2023-12-19\",\"totalPOFreeStock\":99.00,\"basketQuantityThresholds\":[{\"minimum\":0,\"maximum\":99999.99,\"stockMessages\":[{\"stockMessage\":\"In stock\",\"class\":\"\",\"stockBreakdownTab\":0}]}]},\"orderButtonText\":\"Request a Sample\",\"displayPrice\":null,\"displaySalePrice\":null,\"priceMessage\":null},\"largeSample\":{\"productId\":209029,\"stockMessage\":{\"productTypeID\":null,\"quantityMinimum\":1.00,\"quantityMaximum\":99.00,\"productTypeQuantityMaximum\":null,\"quantityIncrement\":1.00,\"reserveQuantityMaximum\":null,\"unit\":\"\",\"allowStockCheck\":false,\"pieceBreakdownMinimum\":null,\"pieceBreakdownMaximum\":null,\"allowBackInStockReminder\":false,\"freeStock\":null,\"nextPOFreeStock\":null,\"nextPODueDate\":null,\"totalPOFreeStock\":null,\"basketQuantityThresholds\":[{\"minimum\":0,\"maximum\":99999.99,\"stockMessages\":[{\"stockMessage\":\" more due in (1-2 weeks)\",\"class\":\"\",\"stockBreakdownTab\":1}]}]},\"orderButtonText\":\"Add to Basket\",\"displayPrice\":null,\"displaySalePrice\":null,\"priceMessage\":null}}}]}","orderForm":{"products":[{"product":{"productId":209027,"sortOrder":50,"productTypeId":15,"templateId":2,"code":"FDG3043/01","brand":"Designers Guild","gtin13":null,"name":"Jardin Chinois Outdoor - Jade","AKA":null,"size":null,"imageId":144673,"imageAltText":"Jardin Chinois Outdoor - Jade Cutting","imageTitleText":"Jardin Chinois Outdoor - Jade Cutting","rRPMessage":null,"rLRRP":null,"rLTradePrice":null,"displayPrice":null,"displaySalePrice":null,"priceMessage":null,"statusMessage":null,"urlSemantics":"fabric/designers-guild/jardin-chinois-outdoor-jade-fabric","productPageId":37883,"url":"/jp/fabric/designers-guild/jardin-chinois-outdoor-jade-fabric/p37883","itemAvailability":"InStock","primaryProduct":true,"orderFormGroupId":null,"orderFormName":"Jardin Chinois Outdoor - Jade","attributes":null,"orderFormGroup":null,"orderFormProperties":[{"key":"Colour","value":"Jade"},{"key":"Code","value":"FDG3043/01"}],"controls":{"allowOrder":false,"allowReserve":false,"allowReserveWithBatchSample":false,"allowSample":false,"allowLargeSample":false,"allowBackInStockReminder":false,"disableOrder":false,"disableSample":false},"stockMessage":{"productTypeID":15,"quantityMinimum":1.0,"quantityMaximum":0.0,"productTypeQuantityMaximum":null,"quantityIncrement":0.1,"reserveQuantityMaximum":50.0,"unit":"m","allowStockCheck":false,"pieceBreakdownMinimum":1.0,"pieceBreakdownMaximum":50.0,"allowBackInStockReminder":false,"freeStock":198.2,"nextPOFreeStock":0.0,"nextPODueDate":null,"totalPOFreeStock":0.0,"basketQuantityThresholds":[{"minimum":0,"maximum":99999.99}]},"orderButtonText":"Add to Basket","reserveButtonText":"Reserve","reserveWithBatchSampleButtonText":"Reserve with Batch Sample","sample":{"productId":209028,"stockMessage":{"productTypeID":55,"quantityMinimum":1.0,"quantityMaximum":2.0,"productTypeQuantityMaximum":20.0,"quantityIncrement":1.0,"reserveQuantityMaximum":12.0,"unit":"","allowStockCheck":false,"pieceBreakdownMinimum":null,"pieceBreakdownMaximum":null,"allowBackInStockReminder":false,"freeStock":12.0,"nextPOFreeStock":99.0,"nextPODueDate":"2023-12-19","totalPOFreeStock":99.0,"basketQuantityThresholds":[{"minimum":0,"maximum":99999.99,"stockMessages":[{"stockMessage":"In stock","class":"","stockBreakdownTab":0}]}]},"orderButtonText":"Request a Sample","displayPrice":null,"displaySalePrice":null,"priceMessage":null},"largeSample":{"productId":209029,"stockMessage":{"productTypeID":null,"quantityMinimum":1.0,"quantityMaximum":99.0,"productTypeQuantityMaximum":null,"quantityIncrement":1.0,"reserveQuantityMaximum":null,"unit":"","allowStockCheck":false,"pieceBreakdownMinimum":null,"pieceBreakdownMaximum":null,"allowBackInStockReminder":false,"freeStock":null,"nextPOFreeStock":null,"nextPODueDate":null,"totalPOFreeStock":null,"basketQuantityThresholds":[{"minimum":0,"maximum":99999.99,"stockMessages":[{"stockMessage":" more due in (1-2 weeks)","class":"","stockBreakdownTab":1}]}]},"orderButtonText":"Add to Basket","displayPrice":null,"displaySalePrice":null,"priceMessage":null}}}]}},"Carousel":{"CarouselID":"#product-page-37883-carousel","WrapperCSSClass":null,"AspectRatio":1.0,"Heading":"Jardin Chinois Outdoor Jade","Images":[{"ImageID":144673,"SortOrder":0,"AltText":"Jardin Chinois Outdoor - Jade Cutting","Overlay":null,"MaxWidth":1024,"ImageSize":6,"ForceLazyLoading":false},{"ImageID":145055,"SortOrder":1,"AltText":null,"Overlay":null,"MaxWidth":3092,"ImageSize":6,"ForceLazyLoading":false},{"ImageID":145057,"SortOrder":2,"AltText":null,"Overlay":null,"MaxWidth":1024,"ImageSize":6,"ForceLazyLoading":false},{"ImageID":145801,"SortOrder":3,"AltText":null,"Overlay":null,"MaxWidth":3092,"ImageSize":6,"ForceLazyLoading":false},{"ImageID":146042,"SortOrder":4,"AltText":null,"Overlay":null,"MaxWidth":1024,"ImageSize":6,"ForceLazyLoading":false}],"DisplayThumbnails":true,"DisplayDashes":true,"Interval":null,"PermitLargeImageModal":true},"MainProduct":{"Solitary":false,"ProductBase":{"product":{"productId":209027,"sortOrder":50,"productTypeId":15,"templateId":2,"code":"FDG3043/01","brand":"Designers Guild","gtin13":null,"name":"Jardin Chinois Outdoor - Jade","AKA":null,"size":null,"imageId":144673,"imageAltText":"Jardin Chinois Outdoor - Jade Cutting","imageTitleText":"Jardin Chinois Outdoor - Jade Cutting","rRPMessage":null,"rLRRP":null,"rLTradePrice":null,"displayPrice":null,"displaySalePrice":null,"priceMessage":null,"statusMessage":null,"urlSemantics":"fabric/designers-guild/jardin-chinois-outdoor-jade-fabric","productPageId":37883,"url":"/jp/fabric/designers-guild/jardin-chinois-outdoor-jade-fabric/p37883","itemAvailability":"InStock","primaryProduct":true,"orderFormGroupId":null,"orderFormName":"Jardin Chinois Outdoor - Jade","attributes":null,"orderFormGroup":null,"orderFormProperties":[{"key":"Colour","value":"Jade"},{"key":"Code","value":"FDG3043/01"}],"controls":{"allowOrder":false,"allowReserve":false,"allowReserveWithBatchSample":false,"allowSample":false,"allowLargeSample":false,"allowBackInStockReminder":false,"disableOrder":false,"disableSample":false},"stockMessage":{"productTypeID":15,"quantityMinimum":1.0,"quantityMaximum":0.0,"productTypeQuantityMaximum":null,"quantityIncrement":0.1,"reserveQuantityMaximum":50.0,"unit":"m","allowStockCheck":false,"pieceBreakdownMinimum":1.0,"pieceBreakdownMaximum":50.0,"allowBackInStockReminder":false,"freeStock":198.2,"nextPOFreeStock":0.0,"nextPODueDate":null,"totalPOFreeStock":0.0,"basketQuantityThresholds":[{"minimum":0,"maximum":99999.99}]},"orderButtonText":"Add to Basket","reserveButtonText":"Reserve","reserveWithBatchSampleButtonText":"Reserve with Batch Sample","sample":{"productId":209028,"stockMessage":{"productTypeID":55,"quantityMinimum":1.0,"quantityMaximum":2.0,"productTypeQuantityMaximum":20.0,"quantityIncrement":1.0,"reserveQuantityMaximum":12.0,"unit":"","allowStockCheck":false,"pieceBreakdownMinimum":null,"pieceBreakdownMaximum":null,"allowBackInStockReminder":false,"freeStock":12.0,"nextPOFreeStock":99.0,"nextPODueDate":"2023-12-19","totalPOFreeStock":99.0,"basketQuantityThresholds":[{"minimum":0,"maximum":99999.99,"stockMessages":[{"stockMessage":"In stock","class":"","stockBreakdownTab":0}]}]},"orderButtonText":"Request a Sample","displayPrice":null,"displaySalePrice":null,"priceMessage":null},"largeSample":{"productId":209029,"stockMessage":{"productTypeID":null,"quantityMinimum":1.0,"quantityMaximum":99.0,"productTypeQuantityMaximum":null,"quantityIncrement":1.0,"reserveQuantityMaximum":null,"unit":"","allowStockCheck":false,"pieceBreakdownMinimum":null,"pieceBreakdownMaximum":null,"allowBackInStockReminder":false,"freeStock":null,"nextPOFreeStock":null,"nextPODueDate":null,"totalPOFreeStock":null,"basketQuantityThresholds":[{"minimum":0,"maximum":99999.99,"stockMessages":[{"stockMessage":" more due in (1-2 weeks)","class":"","stockBreakdownTab":1}]}]},"orderButtonText":"Add to Basket","displayPrice":null,"displaySalePrice":null,"priceMessage":null}}},"Product":{"productId":209027,"sortOrder":50,"productTypeId":15,"templateId":2,"code":"FDG3043/01","brand":"Designers Guild","gtin13":null,"name":"Jardin Chinois Outdoor - Jade","AKA":null,"size":null,"imageId":144673,"imageAltText":"Jardin Chinois Outdoor - Jade Cutting","imageTitleText":"Jardin Chinois Outdoor - Jade Cutting","rRPMessage":null,"rLRRP":null,"rLTradePrice":null,"displayPrice":null,"displaySalePrice":null,"priceMessage":null,"statusMessage":null,"urlSemantics":"fabric/designers-guild/jardin-chinois-outdoor-jade-fabric","productPageId":37883,"url":"/jp/fabric/designers-guild/jardin-chinois-outdoor-jade-fabric/p37883","itemAvailability":"InStock","primaryProduct":true,"orderFormGroupId":null,"orderFormName":"Jardin Chinois Outdoor - Jade","attributes":null,"orderFormGroup":null,"orderFormProperties":[{"key":"Colour","value":"Jade"},{"key":"Code","value":"FDG3043/01"}],"controls":{"allowOrder":false,"allowReserve":false,"allowReserveWithBatchSample":false,"allowSample":false,"allowLargeSample":false,"allowBackInStockReminder":false,"disableOrder":false,"disableSample":false},"stockMessage":{"productTypeID":15,"quantityMinimum":1.0,"quantityMaximum":0.0,"productTypeQuantityMaximum":null,"quantityIncrement":0.1,"reserveQuantityMaximum":50.0,"unit":"m","allowStockCheck":false,"pieceBreakdownMinimum":1.0,"pieceBreakdownMaximum":50.0,"allowBackInStockReminder":false,"freeStock":198.2,"nextPOFreeStock":0.0,"nextPODueDate":null,"totalPOFreeStock":0.0,"basketQuantityThresholds":[{"minimum":0,"maximum":99999.99}]},"orderButtonText":"Add to Basket","reserveButtonText":"Reserve","reserveWithBatchSampleButtonText":"Reserve with Batch Sample","sample":{"productId":209028,"stockMessage":{"productTypeID":55,"quantityMinimum":1.0,"quantityMaximum":2.0,"productTypeQuantityMaximum":20.0,"quantityIncrement":1.0,"reserveQuantityMaximum":12.0,"unit":"","allowStockCheck":false,"pieceBreakdownMinimum":null,"pieceBreakdownMaximum":null,"allowBackInStockReminder":false,"freeStock":12.0,"nextPOFreeStock":99.0,"nextPODueDate":"2023-12-19","totalPOFreeStock":99.0,"basketQuantityThresholds":[{"minimum":0,"maximum":99999.99,"stockMessages":[{"stockMessage":"In stock","class":"","stockBreakdownTab":0}]}]},"orderButtonText":"Request a Sample","displayPrice":null,"displaySalePrice":null,"priceMessage":null},"largeSample":{"productId":209029,"stockMessage":{"productTypeID":null,"quantityMinimum":1.0,"quantityMaximum":99.0,"productTypeQuantityMaximum":null,"quantityIncrement":1.0,"reserveQuantityMaximum":null,"unit":"","allowStockCheck":false,"pieceBreakdownMinimum":null,"pieceBreakdownMaximum":null,"allowBackInStockReminder":false,"freeStock":null,"nextPOFreeStock":null,"nextPODueDate":null,"totalPOFreeStock":null,"basketQuantityThresholds":[{"minimum":0,"maximum":99999.99,"stockMessages":[{"stockMessage":" more due in (1-2 weeks)","class":"","stockBreakdownTab":1}]}]},"orderButtonText":"Add to Basket","displayPrice":null,"displaySalePrice":null,"priceMessage":null}},"Carousel":{"CarouselID":"#product-209027-carsouel","WrapperCSSClass":null,"AspectRatio":1.0,"Heading":"Jardin Chinois Outdoor - Jade","Images":[{"ImageID":144673,"SortOrder":0,"AltText":"Jardin Chinois Outdoor - Jade Cutting","Overlay":null,"MaxWidth":null,"ImageSize":1,"ForceLazyLoading":false}],"DisplayThumbnails":false,"DisplayDashes":true,"Interval":null,"PermitLargeImageModal":true},"ProductID":209027,"ProductTypeID":15,"ProductPageID":37883,"ProductCode":"FDG3043/01","Brand":"Designers Guild","OrderFormID":"#product-209027","OrderFormCarouselID":"#product-209027-slide","PrimaryProduct":true,"OrderFormGroupID":null,"OrderFormGroup":null,"Size":null,"OrderFormName":"Jardin Chinois Outdoor - Jade","BasketName":"Jardin Chinois Outdoor - Jade","SortOrder":50,"Attributes":null,"Image":{"imageId":144673,"templateImageId":2,"altText":"Jardin Chinois Outdoor - Jade Cutting","titleText":"Jardin Chinois Outdoor - Jade Cutting","sortOrder":0,"maxWidth":488},"OrderFormProperties":[{"Key":"Colour","Value":"Jade"},{"Key":"Code","Value":"FDG3043/01"}],"AllowSample":false,"AllowLargeSample":false,"AllowOrder":false,"AllowReserve":false,"AllowReserveWithBatchCutting":false,"ClientProductViewModels":"","URLKeywords":"fabric/designers-guild/jardin-chinois-outdoor-jade-fabric","ImageLinkToProductPage":false,"IsLifestyle":false,"IsHotspot":false},"OtherProducts":[],"RelatedProductPages":[],"RelatedSearches":[],"AllProducts":[{"Solitary":false,"ProductBase":{"product":{"productId":209027,"sortOrder":50,"productTypeId":15,"templateId":2,"code":"FDG3043/01","brand":"Designers Guild","gtin13":null,"name":"Jardin Chinois Outdoor - Jade","AKA":null,"size":null,"imageId":144673,"imageAltText":"Jardin Chinois Outdoor - Jade Cutting","imageTitleText":"Jardin Chinois Outdoor - Jade Cutting","rRPMessage":null,"rLRRP":null,"rLTradePrice":null,"displayPrice":null,"displaySalePrice":null,"priceMessage":null,"statusMessage":null,"urlSemantics":"fabric/designers-guild/jardin-chinois-outdoor-jade-fabric","productPageId":37883,"url":"/jp/fabric/designers-guild/jardin-chinois-outdoor-jade-fabric/p37883","itemAvailability":"InStock","primaryProduct":true,"orderFormGroupId":null,"orderFormName":"Jardin Chinois Outdoor - Jade","attributes":null,"orderFormGroup":null,"orderFormProperties":[{"key":"Colour","value":"Jade"},{"key":"Code","value":"FDG3043/01"}],"controls":{"allowOrder":false,"allowReserve":false,"allowReserveWithBatchSample":false,"allowSample":false,"allowLargeSample":false,"allowBackInStockReminder":false,"disableOrder":false,"disableSample":false},"stockMessage":{"productTypeID":15,"quantityMinimum":1.0,"quantityMaximum":0.0,"productTypeQuantityMaximum":null,"quantityIncrement":0.1,"reserveQuantityMaximum":50.0,"unit":"m","allowStockCheck":false,"pieceBreakdownMinimum":1.0,"pieceBreakdownMaximum":50.0,"allowBackInStockReminder":false,"freeStock":198.2,"nextPOFreeStock":0.0,"nextPODueDate":null,"totalPOFreeStock":0.0,"basketQuantityThresholds":[{"minimum":0,"maximum":99999.99}]},"orderButtonText":"Add to Basket","reserveButtonText":"Reserve","reserveWithBatchSampleButtonText":"Reserve with Batch Sample","sample":{"productId":209028,"stockMessage":{"productTypeID":55,"quantityMinimum":1.0,"quantityMaximum":2.0,"productTypeQuantityMaximum":20.0,"quantityIncrement":1.0,"reserveQuantityMaximum":12.0,"unit":"","allowStockCheck":false,"pieceBreakdownMinimum":null,"pieceBreakdownMaximum":null,"allowBackInStockReminder":false,"freeStock":12.0,"nextPOFreeStock":99.0,"nextPODueDate":"2023-12-19","totalPOFreeStock":99.0,"basketQuantityThresholds":[{"minimum":0,"maximum":99999.99,"stockMessages":[{"stockMessage":"In stock","class":"","stockBreakdownTab":0}]}]},"orderButtonText":"Request a Sample","displayPrice":null,"displaySalePrice":null,"priceMessage":null},"largeSample":{"productId":209029,"stockMessage":{"productTypeID":null,"quantityMinimum":1.0,"quantityMaximum":99.0,"productTypeQuantityMaximum":null,"quantityIncrement":1.0,"reserveQuantityMaximum":null,"unit":"","allowStockCheck":false,"pieceBreakdownMinimum":null,"pieceBreakdownMaximum":null,"allowBackInStockReminder":false,"freeStock":null,"nextPOFreeStock":null,"nextPODueDate":null,"totalPOFreeStock":null,"basketQuantityThresholds":[{"minimum":0,"maximum":99999.99,"stockMessages":[{"stockMessage":" more due in (1-2 weeks)","class":"","stockBreakdownTab":1}]}]},"orderButtonText":"Add to Basket","displayPrice":null,"displaySalePrice":null,"priceMessage":null}}},"Product":{"productId":209027,"sortOrder":50,"productTypeId":15,"templateId":2,"code":"FDG3043/01","brand":"Designers Guild","gtin13":null,"name":"Jardin Chinois Outdoor - Jade","AKA":null,"size":null,"imageId":144673,"imageAltText":"Jardin Chinois Outdoor - Jade Cutting","imageTitleText":"Jardin Chinois Outdoor - Jade Cutting","rRPMessage":null,"rLRRP":null,"rLTradePrice":null,"displayPrice":null,"displaySalePrice":null,"priceMessage":null,"statusMessage":null,"urlSemantics":"fabric/designers-guild/jardin-chinois-outdoor-jade-fabric","productPageId":37883,"url":"/jp/fabric/designers-guild/jardin-chinois-outdoor-jade-fabric/p37883","itemAvailability":"InStock","primaryProduct":true,"orderFormGroupId":null,"orderFormName":"Jardin Chinois Outdoor - Jade","attributes":null,"orderFormGroup":null,"orderFormProperties":[{"key":"Colour","value":"Jade"},{"key":"Code","value":"FDG3043/01"}],"controls":{"allowOrder":false,"allowReserve":false,"allowReserveWithBatchSample":false,"allowSample":false,"allowLargeSample":false,"allowBackInStockReminder":false,"disableOrder":false,"disableSample":false},"stockMessage":{"productTypeID":15,"quantityMinimum":1.0,"quantityMaximum":0.0,"productTypeQuantityMaximum":null,"quantityIncrement":0.1,"reserveQuantityMaximum":50.0,"unit":"m","allowStockCheck":false,"pieceBreakdownMinimum":1.0,"pieceBreakdownMaximum":50.0,"allowBackInStockReminder":false,"freeStock":198.2,"nextPOFreeStock":0.0,"nextPODueDate":null,"totalPOFreeStock":0.0,"basketQuantityThresholds":[{"minimum":0,"maximum":99999.99}]},"orderButtonText":"Add to Basket","reserveButtonText":"Reserve","reserveWithBatchSampleButtonText":"Reserve with Batch Sample","sample":{"productId":209028,"stockMessage":{"productTypeID":55,"quantityMinimum":1.0,"quantityMaximum":2.0,"productTypeQuantityMaximum":20.0,"quantityIncrement":1.0,"reserveQuantityMaximum":12.0,"unit":"","allowStockCheck":false,"pieceBreakdownMinimum":null,"pieceBreakdownMaximum":null,"allowBackInStockReminder":false,"freeStock":12.0,"nextPOFreeStock":99.0,"nextPODueDate":"2023-12-19","totalPOFreeStock":99.0,"basketQuantityThresholds":[{"minimum":0,"maximum":99999.99,"stockMessages":[{"stockMessage":"In stock","class":"","stockBreakdownTab":0}]}]},"orderButtonText":"Request a Sample","displayPrice":null,"displaySalePrice":null,"priceMessage":null},"largeSample":{"productId":209029,"stockMessage":{"productTypeID":null,"quantityMinimum":1.0,"quantityMaximum":99.0,"productTypeQuantityMaximum":null,"quantityIncrement":1.0,"reserveQuantityMaximum":null,"unit":"","allowStockCheck":false,"pieceBreakdownMinimum":null,"pieceBreakdownMaximum":null,"allowBackInStockReminder":false,"freeStock":null,"nextPOFreeStock":null,"nextPODueDate":null,"totalPOFreeStock":null,"basketQuantityThresholds":[{"minimum":0,"maximum":99999.99,"stockMessages":[{"stockMessage":" more due in (1-2 weeks)","class":"","stockBreakdownTab":1}]}]},"orderButtonText":"Add to Basket","displayPrice":null,"displaySalePrice":null,"priceMessage":null}},"Carousel":{"CarouselID":"#product-209027-carsouel","WrapperCSSClass":null,"AspectRatio":1.0,"Heading":"Jardin Chinois Outdoor - Jade","Images":[{"ImageID":144673,"SortOrder":0,"AltText":"Jardin Chinois Outdoor - Jade Cutting","Overlay":null,"MaxWidth":null,"ImageSize":1,"ForceLazyLoading":false}],"DisplayThumbnails":false,"DisplayDashes":true,"Interval":null,"PermitLargeImageModal":true},"ProductID":209027,"ProductTypeID":15,"ProductPageID":37883,"ProductCode":"FDG3043/01","Brand":"Designers Guild","OrderFormID":"#product-209027","OrderFormCarouselID":"#product-209027-slide","PrimaryProduct":true,"OrderFormGroupID":null,"OrderFormGroup":null,"Size":null,"OrderFormName":"Jardin Chinois Outdoor - Jade","BasketName":"Jardin Chinois Outdoor - Jade","SortOrder":50,"Attributes":null,"Image":{"imageId":144673,"templateImageId":2,"altText":"Jardin Chinois Outdoor - Jade Cutting","titleText":"Jardin Chinois Outdoor - Jade Cutting","sortOrder":0,"maxWidth":488},"OrderFormProperties":[{"Key":"Colour","Value":"Jade"},{"Key":"Code","Value":"FDG3043/01"}],"AllowSample":false,"AllowLargeSample":false,"AllowOrder":false,"AllowReserve":false,"AllowReserveWithBatchCutting":false,"ClientProductViewModels":"","URLKeywords":"fabric/designers-guild/jardin-chinois-outdoor-jade-fabric","ImageLinkToProductPage":false,"IsLifestyle":false,"IsHotspot":false}],"OrderFormGroups":[{"OrderFormGroupID":null,"Name":null,"UseSizeButtons":false,"Items":[{"Solitary":false,"ProductBase":{"product":{"productId":209027,"sortOrder":50,"productTypeId":15,"templateId":2,"code":"FDG3043/01","brand":"Designers Guild","gtin13":null,"name":"Jardin Chinois Outdoor - Jade","AKA":null,"size":null,"imageId":144673,"imageAltText":"Jardin Chinois Outdoor - Jade Cutting","imageTitleText":"Jardin Chinois Outdoor - Jade Cutting","rRPMessage":null,"rLRRP":null,"rLTradePrice":null,"displayPrice":null,"displaySalePrice":null,"priceMessage":null,"statusMessage":null,"urlSemantics":"fabric/designers-guild/jardin-chinois-outdoor-jade-fabric","productPageId":37883,"url":"/jp/fabric/designers-guild/jardin-chinois-outdoor-jade-fabric/p37883","itemAvailability":"InStock","primaryProduct":true,"orderFormGroupId":null,"orderFormName":"Jardin Chinois Outdoor - Jade","attributes":null,"orderFormGroup":null,"orderFormProperties":[{"key":"Colour","value":"Jade"},{"key":"Code","value":"FDG3043/01"}],"controls":{"allowOrder":false,"allowReserve":false,"allowReserveWithBatchSample":false,"allowSample":false,"allowLargeSample":false,"allowBackInStockReminder":false,"disableOrder":false,"disableSample":false},"stockMessage":{"productTypeID":15,"quantityMinimum":1.0,"quantityMaximum":0.0,"productTypeQuantityMaximum":null,"quantityIncrement":0.1,"reserveQuantityMaximum":50.0,"unit":"m","allowStockCheck":false,"pieceBreakdownMinimum":1.0,"pieceBreakdownMaximum":50.0,"allowBackInStockReminder":false,"freeStock":198.2,"nextPOFreeStock":0.0,"nextPODueDate":null,"totalPOFreeStock":0.0,"basketQuantityThresholds":[{"minimum":0,"maximum":99999.99}]},"orderButtonText":"Add to Basket","reserveButtonText":"Reserve","reserveWithBatchSampleButtonText":"Reserve with Batch Sample","sample":{"productId":209028,"stockMessage":{"productTypeID":55,"quantityMinimum":1.0,"quantityMaximum":2.0,"productTypeQuantityMaximum":20.0,"quantityIncrement":1.0,"reserveQuantityMaximum":12.0,"unit":"","allowStockCheck":false,"pieceBreakdownMinimum":null,"pieceBreakdownMaximum":null,"allowBackInStockReminder":false,"freeStock":12.0,"nextPOFreeStock":99.0,"nextPODueDate":"2023-12-19","totalPOFreeStock":99.0,"basketQuantityThresholds":[{"minimum":0,"maximum":99999.99,"stockMessages":[{"stockMessage":"In stock","class":"","stockBreakdownTab":0}]}]},"orderButtonText":"Request a Sample","displayPrice":null,"displaySalePrice":null,"priceMessage":null},"largeSample":{"productId":209029,"stockMessage":{"productTypeID":null,"quantityMinimum":1.0,"quantityMaximum":99.0,"productTypeQuantityMaximum":null,"quantityIncrement":1.0,"reserveQuantityMaximum":null,"unit":"","allowStockCheck":false,"pieceBreakdownMinimum":null,"pieceBreakdownMaximum":null,"allowBackInStockReminder":false,"freeStock":null,"nextPOFreeStock":null,"nextPODueDate":null,"totalPOFreeStock":null,"basketQuantityThresholds":[{"minimum":0,"maximum":99999.99,"stockMessages":[{"stockMessage":" more due in (1-2 weeks)","class":"","stockBreakdownTab":1}]}]},"orderButtonText":"Add to Basket","displayPrice":null,"displaySalePrice":null,"priceMessage":null}}},"Product":{"productId":209027,"sortOrder":50,"productTypeId":15,"templateId":2,"code":"FDG3043/01","brand":"Designers Guild","gtin13":null,"name":"Jardin Chinois Outdoor - Jade","AKA":null,"size":null,"imageId":144673,"imageAltText":"Jardin Chinois Outdoor - Jade Cutting","imageTitleText":"Jardin Chinois Outdoor - Jade Cutting","rRPMessage":null,"rLRRP":null,"rLTradePrice":null,"displayPrice":null,"displaySalePrice":null,"priceMessage":null,"statusMessage":null,"urlSemantics":"fabric/designers-guild/jardin-chinois-outdoor-jade-fabric","productPageId":37883,"url":"/jp/fabric/designers-guild/jardin-chinois-outdoor-jade-fabric/p37883","itemAvailability":"InStock","primaryProduct":true,"orderFormGroupId":null,"orderFormName":"Jardin Chinois Outdoor - Jade","attributes":null,"orderFormGroup":null,"orderFormProperties":[{"key":"Colour","value":"Jade"},{"key":"Code","value":"FDG3043/01"}],"controls":{"allowOrder":false,"allowReserve":false,"allowReserveWithBatchSample":false,"allowSample":false,"allowLargeSample":false,"allowBackInStockReminder":false,"disableOrder":false,"disableSample":false},"stockMessage":{"productTypeID":15,"quantityMinimum":1.0,"quantityMaximum":0.0,"productTypeQuantityMaximum":null,"quantityIncrement":0.1,"reserveQuantityMaximum":50.0,"unit":"m","allowStockCheck":false,"pieceBreakdownMinimum":1.0,"pieceBreakdownMaximum":50.0,"allowBackInStockReminder":false,"freeStock":198.2,"nextPOFreeStock":0.0,"nextPODueDate":null,"totalPOFreeStock":0.0,"basketQuantityThresholds":[{"minimum":0,"maximum":99999.99}]},"orderButtonText":"Add to Basket","reserveButtonText":"Reserve","reserveWithBatchSampleButtonText":"Reserve with Batch Sample","sample":{"productId":209028,"stockMessage":{"productTypeID":55,"quantityMinimum":1.0,"quantityMaximum":2.0,"productTypeQuantityMaximum":20.0,"quantityIncrement":1.0,"reserveQuantityMaximum":12.0,"unit":"","allowStockCheck":false,"pieceBreakdownMinimum":null,"pieceBreakdownMaximum":null,"allowBackInStockReminder":false,"freeStock":12.0,"nextPOFreeStock":99.0,"nextPODueDate":"2023-12-19","totalPOFreeStock":99.0,"basketQuantityThresholds":[{"minimum":0,"maximum":99999.99,"stockMessages":[{"stockMessage":"In stock","class":"","stockBreakdownTab":0}]}]},"orderButtonText":"Request a Sample","displayPrice":null,"displaySalePrice":null,"priceMessage":null},"largeSample":{"productId":209029,"stockMessage":{"productTypeID":null,"quantityMinimum":1.0,"quantityMaximum":99.0,"productTypeQuantityMaximum":null,"quantityIncrement":1.0,"reserveQuantityMaximum":null,"unit":"","allowStockCheck":false,"pieceBreakdownMinimum":null,"pieceBreakdownMaximum":null,"allowBackInStockReminder":false,"freeStock":null,"nextPOFreeStock":null,"nextPODueDate":null,"totalPOFreeStock":null,"basketQuantityThresholds":[{"minimum":0,"maximum":99999.99,"stockMessages":[{"stockMessage":" more due in (1-2 weeks)","class":"","stockBreakdownTab":1}]}]},"orderButtonText":"Add to Basket","displayPrice":null,"displaySalePrice":null,"priceMessage":null}},"Carousel":{"CarouselID":"#product-209027-carsouel","WrapperCSSClass":null,"AspectRatio":1.0,"Heading":"Jardin Chinois Outdoor - Jade","Images":[{"ImageID":144673,"SortOrder":0,"AltText":"Jardin Chinois Outdoor - Jade Cutting","Overlay":null,"MaxWidth":null,"ImageSize":1,"ForceLazyLoading":false}],"DisplayThumbnails":false,"DisplayDashes":true,"Interval":null,"PermitLargeImageModal":true},"ProductID":209027,"ProductTypeID":15,"ProductPageID":37883,"ProductCode":"FDG3043/01","Brand":"Designers Guild","OrderFormID":"#product-209027","OrderFormCarouselID":"#product-209027-slide","PrimaryProduct":true,"OrderFormGroupID":null,"OrderFormGroup":null,"Size":null,"OrderFormName":"Jardin Chinois Outdoor - Jade","BasketName":"Jardin Chinois Outdoor - Jade","SortOrder":50,"Attributes":null,"Image":{"imageId":144673,"templateImageId":2,"altText":"Jardin Chinois Outdoor - Jade Cutting","titleText":"Jardin Chinois Outdoor - Jade Cutting","sortOrder":0,"maxWidth":488},"OrderFormProperties":[{"Key":"Colour","Value":"Jade"},{"Key":"Code","Value":"FDG3043/01"}],"AllowSample":false,"AllowLargeSample":false,"AllowOrder":false,"AllowReserve":false,"AllowReserveWithBatchCutting":false,"ClientProductViewModels":"","URLKeywords":"fabric/designers-guild/jardin-chinois-outdoor-jade-fabric","ImageLinkToProductPage":false,"IsLifestyle":false,"IsHotspot":false}],"MasterDefinition":{"SiteSectionID":null,"TitleTag":"Jardin Chinois Outdoor Jade Fabric | Designers Guild","MetaDescription":"Distinctive brushstrokes create layered leaves on a paint-speckled ground to illustrate an atmospheric bamboo garden. This decorative design is digitally ","BackInStockReminder":null,"ItemsInBasket":0.0,"UrlBreakdown":{"ContentType":1,"ContentId":37883,"ContentDate":"2023-12-05T00:00:00","SemanticString":"fabric/designers-guild/jardin-chinois-outdoor-jade-fabric","countryDetails":{"CountryLanguageID":15,"RegionID":4,"CountryID":118,"CountryCode":"JP","LanguageID":11,"SortOrder":71,"Name":"Japan","URL":"jp","DotNetCulture":"ja-JP","ShopEnabled":false,"LanguageCode":"jp","LanguageDotNetCulture":"ja-JP","MertexCurrencyCode":null,"CurrencyCode":null,"PriceListID":null,"AllowTradeOrders":false,"AcceptAmazonPay":false,"BuyOnlineRedirectAllowed":false,"EcommerceEnabled":false,"SamplesEnabled":false},"contentTypeAndIdNotFound":false,"CountryAwareness":{"Match":false,"Culture":"us","objCountryItem":{"CountryLanguageID":5,"RegionID":2,"CountryID":238,"CountryCode":null,"LanguageID":2,"SortOrder":1,"Name":"United States","URL":"us","DotNetCulture":"en-US","ShopEnabled":true,"LanguageCode":"us","LanguageDotNetCulture":"en-US","MertexCurrencyCode":"USD","CurrencyCode":"USD","PriceListID":2,"AllowTradeOrders":true,"AcceptAmazonPay":true,"BuyOnlineRedirectAllowed":false,"EcommerceEnabled":false,"SamplesEnabled":false}},"GeoIPCulture":null,"siteCountryNotFoundInUrl":false},"GoogleHrefs":[{"hreflang":"de","href":"https://www.designersguild.com/de/fabric/designers-guild/jardin-chinois-outdoor-jade-fabric/p37883"},{"hreflang":"fr","href":"https://www.designersguild.com/fr/fabric/designers-guild/jardin-chinois-outdoor-jade-fabric/p37883"},{"hreflang":"en-gb","href":"https://www.designersguild.com/uk/fabric/designers-guild/jardin-chinois-outdoor-jade-fabric/p37883"},{"hreflang":"en-se","href":"https://www.designersguild.com/se/fabric/designers-guild/jardin-chinois-outdoor-jade-fabric/p37883"},{"hreflang":"en-us","href":"https://www.designersguild.com/us/fabric/designers-guild/jardin-chinois-outdoor-jade-fabric/p37883"},{"hreflang":"es","href":"https://www.designersguild.com/es/fabric/designers-guild/jardin-chinois-outdoor-jade-fabric/p37883"},{"hreflang":"it-it","href":"https://www.designersguild.com/it/fabric/designers-guild/jardin-chinois-outdoor-jade-fabric/p37883"},{"hreflang":"en-nl","href":"https://www.designersguild.com/nl/fabric/designers-guild/jardin-chinois-outdoor-jade-fabric/p37883"},{"hreflang":"ru","href":"https://www.designersguild.com/ru/fabric/designers-guild/jardin-chinois-outdoor-jade-fabric/p37883"},{"hreflang":"ja-jp","href":"https://www.designersguild.com/jp/fabric/designers-guild/jardin-chinois-outdoor-jade-fabric/p37883"},{"hreflang":"en-be","href":"https://www.designersguild.com/be/fabric/designers-guild/jardin-chinois-outdoor-jade-fabric/p37883"},{"hreflang":"en-au","href":"https://www.designersguild.com/au/fabric/designers-guild/jardin-chinois-outdoor-jade-fabric/p37883"},{"hreflang":"en-dk","href":"https://www.designersguild.com/dk/fabric/designers-guild/jardin-chinois-outdoor-jade-fabric/p37883"},{"hreflang":"en-gr","href":"https://www.designersguild.com/eu/fabric/designers-guild/jardin-chinois-outdoor-jade-fabric/p37883"},{"hreflang":"en-no","href":"https://www.designersguild.com/no/fabric/designers-guild/jardin-chinois-outdoor-jade-fabric/p37883"},{"hreflang":"de-at","href":"https://www.designersguild.com/at/fabric/designers-guild/jardin-chinois-outdoor-jade-fabric/p37883"},{"hreflang":"de-ch","href":"https://www.designersguild.com/de-ch/fabric/designers-guild/jardin-chinois-outdoor-jade-fabric/p37883"},{"hreflang":"fr-ch","href":"https://www.designersguild.com/fr-ch/fabric/designers-guild/jardin-chinois-outdoor-jade-fabric/p37883"},{"hreflang":"en","href":"https://www.designersguild.com/row/fabric/designers-guild/jardin-chinois-outdoor-jade-fabric/p37883"},{"hreflang":"en-nz","href":"https://www.designersguild.com/nz/fabric/designers-guild/jardin-chinois-outdoor-jade-fabric/p37883"},{"hreflang":"en-ie","href":"https://www.designersguild.com/ie/fabric/designers-guild/jardin-chinois-outdoor-jade-fabric/p37883"},{"hreflang":"fi-fi","href":"https://www.designersguild.com/fi/fabric/designers-guild/jardin-chinois-outdoor-jade-fabric/p37883"},{"hreflang":"x-default","href":"https://www.designersguild.com/uk/fabric/designers-guild/jardin-chinois-outdoor-jade-fabric/p37883"}],"CountryDropDown":{"countryDropDownItems":[{"CountryID":81,"Code":null,"LanguageID":1,"RegionID":3,"LanguageCode":"en","Country":"UK","Region":"Europe","URL":"uk","URLKeywords":"","SortOrder":1,"PageID":0},{"CountryID":15,"Code":null,"LanguageID":4,"RegionID":3,"LanguageCode":"de","Country":"Austria","Region":"Europe","URL":"at","URLKeywords":"","SortOrder":11,"PageID":0},{"CountryID":23,"Code":null,"LanguageID":1,"RegionID":3,"LanguageCode":"en","Country":"Belgium","Region":"Europe","URL":"be","URLKeywords":"","SortOrder":12,"PageID":0},{"CountryID":62,"Code":null,"LanguageID":1,"RegionID":3,"LanguageCode":"en","Country":"Denmark","Region":"Europe","URL":"dk","URLKeywords":"","SortOrder":13,"PageID":0},{"CountryID":74,"Code":null,"LanguageID":15,"RegionID":3,"LanguageCode":"fi","Country":"Finland","Region":"Europe","URL":"fi","URLKeywords":"","SortOrder":15,"PageID":0},{"CountryID":79,"Code":null,"LanguageID":3,"RegionID":3,"LanguageCode":"fr","Country":"France","Region":"Europe","URL":"fr","URLKeywords":"","SortOrder":16,"PageID":0},{"CountryID":60,"Code":null,"LanguageID":4,"RegionID":3,"LanguageCode":"de","Country":"Germany","Region":"Europe","URL":"de","URLKeywords":"","SortOrder":17,"PageID":0},{"CountryID":106,"Code":null,"LanguageID":1,"RegionID":3,"LanguageCode":"en","Country":"Ireland","Region":"Europe","URL":"ie","URLKeywords":"","SortOrder":18,"PageID":0},{"CountryID":114,"Code":null,"LanguageID":6,"RegionID":3,"LanguageCode":"it","Country":"Italy","Region":"Europe","URL":"it","URLKeywords":"","SortOrder":19,"PageID":0},{"CountryID":170,"Code":null,"LanguageID":13,"RegionID":3,"LanguageCode":"en","Country":"Netherlands","Region":"Europe","URL":"nl","URLKeywords":"","SortOrder":20,"PageID":0},{"CountryID":71,"Code":null,"LanguageID":5,"RegionID":3,"LanguageCode":"es","Country":"Spain","Region":"Europe","URL":"es","URLKeywords":"","SortOrder":23,"PageID":0},{"CountryID":202,"Code":null,"LanguageID":1,"RegionID":3,"LanguageCode":"en","Country":"Sweden","Region":"Europe","URL":"se","URLKeywords":"","SortOrder":24,"PageID":0},{"CountryID":171,"Code":null,"LanguageID":1,"RegionID":3,"LanguageCode":"en","Country":"Norway","Region":"Europe","URL":"no","URLKeywords":"","SortOrder":52,"PageID":0},{"CountryID":118,"Code":null,"LanguageID":11,"RegionID":4,"LanguageCode":"jp","Country":"Nihon","Region":"Africa, Asia & the Middle East","URL":"jp","URLKeywords":"","SortOrder":71,"PageID":0},{"CountryID":46,"Code":null,"LanguageID":3,"RegionID":3,"LanguageCode":"fr","Country":"Switzerland","Region":"Europe","URL":"fr-ch","URLKeywords":"","SortOrder":102,"PageID":0},{"CountryID":46,"Code":null,"LanguageID":4,"RegionID":3,"LanguageCode":"de","Country":"Switzerland","Region":"Europe","URL":"de-ch","URLKeywords":"","SortOrder":103,"PageID":0},{"CountryID":196,"Code":null,"LanguageID":10,"RegionID":3,"LanguageCode":"ru","Country":"Russian Federation","Region":"Europe","URL":"ru","URLKeywords":"","SortOrder":109,"PageID":0},{"CountryID":238,"Code":null,"LanguageID":2,"RegionID":2,"LanguageCode":"us","Country":"United States","Region":"North America","URL":"us","URLKeywords":"","SortOrder":125,"PageID":0},{"CountryID":16,"Code":null,"LanguageID":12,"RegionID":6,"LanguageCode":"au","Country":"Australia","Region":"Australasia","URL":"au","URLKeywords":"","SortOrder":150,"PageID":0},{"CountryID":175,"Code":null,"LanguageID":18,"RegionID":6,"LanguageCode":"nz","Country":"New Zealand","Region":"Australasia","URL":"nz","URLKeywords":"","SortOrder":151,"PageID":0},{"CountryID":67,"Code":null,"LanguageID":1,"RegionID":3,"LanguageCode":"en","Country":"Other Countries in Europe","Region":"Europe","URL":"eu","URLKeywords":"","SortOrder":255,"PageID":0},{"CountryID":51,"Code":null,"LanguageID":1,"RegionID":4,"LanguageCode":"en","Country":"Rest of the World","Region":"Africa, Asia & the Middle East","URL":"row","URLKeywords":"","SortOrder":255,"PageID":0}]},"ProductTypeDropDown":{"ProductTypes":[{"ProductTypeID":15,"Name":"Fabric","NamePlural":null,"URLKeywords":null,"SortOrder":0,"FilterIndexRestrictions":null,"ProductPageIDs":null,"FormValue":"fabric"},{"ProductTypeID":18,"Name":"Wallpaper","NamePlural":null,"URLKeywords":null,"SortOrder":0,"FilterIndexRestrictions":null,"ProductPageIDs":null,"FormValue":"wallpaper"},{"ProductTypeID":8,"Name":"Paint","NamePlural":null,"URLKeywords":null,"SortOrder":0,"FilterIndexRestrictions":null,"ProductPageIDs":null,"FormValue":"paint"},{"ProductTypeID":10,"Name":"Rug","NamePlural":null,"URLKeywords":null,"SortOrder":0,"FilterIndexRestrictions":null,"ProductPageIDs":null,"FormValue":"rug"},{"ProductTypeID":4,"Name":"Cushion","NamePlural":null,"URLKeywords":null,"SortOrder":0,"FilterIndexRestrictions":null,"ProductPageIDs":null,"FormValue":"cushion"},{"ProductTypeID":1,"Name":"Bed Linen","NamePlural":null,"URLKeywords":null,"SortOrder":0,"FilterIndexRestrictions":null,"ProductPageIDs":null,"FormValue":"bed-linen"},{"ProductTypeID":2,"Name":"Throw","NamePlural":null,"URLKeywords":null,"SortOrder":0,"FilterIndexRestrictions":null,"ProductPageIDs":null,"FormValue":"throw"},{"ProductTypeID":35,"Name":"Furniture","NamePlural":null,"URLKeywords":null,"SortOrder":0,"FilterIndexRestrictions":null,"ProductPageIDs":null,"FormValue":"furniture"}]},"TradeMember":false,"TradeAllowed":false,"CanViewRRPs":false,"LoginStatus":0,"UserName":null},"ParentProductPageProductTypeID":0,"SortOrder":50,"OrderFormCarouselID":"order-form-group--carousel","AutoOpenFirstSize":true}],"AlternateColourways":[{"productPageId":37883,"code":"FDG3043/01","heading":"Jardin Chinois Outdoor Jade","imageId":144673,"url":"/jp/fabric/designers-guild/jardin-chinois-outdoor-jade-fabric/p37883","urlSemantics":"fabric/designers-guild/jardin-chinois-outdoor-jade-fabric"}],"ProductPagePrice":{"priceMin":null,"priceMax":null,"salePriceMin":null,"salePriceMax":null,"discountPercentageMin":0.0,"discountPercentageMax":null,"clearanceDiscountPercentageMin":null,"clearanceDiscountPercentageMax":null,"discountMessage":null,"priceMessage":null,"rRPMessage":null,"codeMessage":null},"Reviews":[],"TechInfoCollections":[{"CollectionID":778,"Name":"Savine Outdoor Fabrics","URL":"/jp/fabric/designers-guild/savine-outdoor-fabrics/c778","URLSemantics":"fabric/designers-guild/savine-outdoor-fabrics","BrochureURL":null}],"TechInfoAftercares":[{"AftercareID":24,"Aftercare":"MACHINE WASH @ 30c GENTLE CYCLE"},{"AftercareID":27,"Aftercare":"IRON COOL (1 spot - 110deg c)"},{"AftercareID":41,"Aftercare":"NO DRY CLEAN"},{"AftercareID":47,"Aftercare":"NO TUMBLE DRY"},{"AftercareID":50,"Aftercare":"NO BLEACH"}],"TechInfoUsages":[{"UsageID":1,"Usage":"Cushions"},{"UsageID":2,"Usage":"Curtains And Blinds"},{"UsageID":3,"Usage":"Loose Covers"},{"UsageID":4,"Usage":"Upholstery"},{"UsageID":7,"Usage":"Outdoor"}],"TechInfoTests":[{"Test":"EN1021-1 Cigarette - UPHOLSTERY"}],"Width":"150 cm","Weight":"227 gsm","HorizontalPatternRepeat":"68.5 cm","VerticalPatternRepeat":"48 cm","Martindale":"30000","Composition":"100% Pc","PatternMatch":"Straight match","Flamcode":"(UK Flamcode K) Must FR treat upholstery in UK/Eire","ContractFR":null,"DomesticFR":null,"Type":null,"AdditionalInfo":"To prolong the lifespan of this product we recommend limiting exposure to direct sunlight. - Outdoor fabric - Water, mould, colour rub resistant finish - No dry clean.","RollLength":null,"PileHeight":null,"WideWidthFabricDefaultPoleWidth":null,"MaxFoldLength":null,"TechInfoDisplayBase64":"PGR0PkNvbGxlY3Rpb24ocyk8L2R0PjxkZD48YSBjbGFzcz0iZC1ibG9jayBtYi0xIiBocmVmPSIvanAvZmFicmljL2Rlc2lnbmVycy1ndWlsZC9zYXZpbmUtb3V0ZG9vci1mYWJyaWNzL2M3NzgiPlNhdmluZSBPdXRkb29yIEZhYnJpY3M8L2E+PC9kZD48ZHQ+Q29tcG9zaXRpb248L2R0PjxkZD4xMDAlIFBjPC9kZD48ZHQ+VUsvRUlSRSBGbGFtY29kZTwvZHQ+PGRkPihVSyBGbGFtY29kZSBLKSBNdXN0IEZSIHRyZWF0IHVwaG9sc3RlcnkgaW4gVUsvRWlyZTwvZGQ+PGR0PldpZHRoPC9kdD48ZGQ+MTUwIGNtPC9kZD48ZHQ+V2VpZ2h0PC9kdD48ZGQ+MjI3IGdzbTwvZGQ+PGR0Pk1hcnRpbmRhbGU8L2R0PjxkZD4zMDAwMDwvZGQ+PGR0PlBhdHRlcm4gTWF0Y2g8L2R0PjxkZD5TdHJhaWdodCBtYXRjaDwvZGQ+PGR0PlZlcnRpY2FsIFBhdHRlcm4gUmVwZWF0PC9kdD48ZGQ+NDggY208L2RkPjxkdD5Ib3Jpem9udGFsIFBhdHRlcm4gUmVwZWF0PC9kdD48ZGQ+NjguNSBjbTwvZGQ+PGR0PlRlc3RzIFBhc3NlZDwvZHQ+PGRkPjxzcGFuIGNsYXNzPSJkLWJsb2NrIj5FTjEwMjEtMSBDaWdhcmV0dGUgLSBVUEhPTFNURVJZPC9zcGFuPjwvZGQ+PGR0PlByb2R1Y3QgVXNhZ2U8L2R0PjxkZD48ZGl2IGNsYXNzPSJkLWZsZXggYWxpZ24taXRlbXMtY2VudGVyIj48aW1nIHdpZHRoPSIzMiIgaGVpZ2h0PSIzMiIgY2xhc3M9InVzYWdlLWljb24iIHRpdGxlPSJDdXNoaW9ucyIgYWx0PSJDdXNoaW9ucyIgc3JjPSJodHRwczovL3d3dy5kZXNpZ25lcnNndWlsZC5jb20vaW1hZ2VzL2ljb25zL3RlY2hpbmZvL3VzYWdlLzEuZ2lmIiAvPjxzcGFuIGNsYXNzPSJkLWJsb2NrIj5DdXNoaW9uczwvc3Bhbj48L2Rpdj48ZGl2IGNsYXNzPSJkLWZsZXggYWxpZ24taXRlbXMtY2VudGVyIj48aW1nIHdpZHRoPSIzMiIgaGVpZ2h0PSIzMiIgY2xhc3M9InVzYWdlLWljb24iIHRpdGxlPSJDdXJ0YWlucyBBbmQgQmxpbmRzIiBhbHQ9IkN1cnRhaW5zIEFuZCBCbGluZHMiIHNyYz0iaHR0cHM6Ly93d3cuZGVzaWduZXJzZ3VpbGQuY29tL2ltYWdlcy9pY29ucy90ZWNoaW5mby91c2FnZS8yLmdpZiIgLz48c3BhbiBjbGFzcz0iZC1ibG9jayI+Q3VydGFpbnMgQW5kIEJsaW5kczwvc3Bhbj48L2Rpdj48ZGl2IGNsYXNzPSJkLWZsZXggYWxpZ24taXRlbXMtY2VudGVyIj48aW1nIHdpZHRoPSIzMiIgaGVpZ2h0PSIzMiIgY2xhc3M9InVzYWdlLWljb24iIHRpdGxlPSJMb29zZSBDb3ZlcnMiIGFsdD0iTG9vc2UgQ292ZXJzIiBzcmM9Imh0dHBzOi8vd3d3LmRlc2lnbmVyc2d1aWxkLmNvbS9pbWFnZXMvaWNvbnMvdGVjaGluZm8vdXNhZ2UvMy5naWYiIC8+PHNwYW4gY2xhc3M9ImQtYmxvY2siPkxvb3NlIENvdmVyczwvc3Bhbj48L2Rpdj48ZGl2IGNsYXNzPSJkLWZsZXggYWxpZ24taXRlbXMtY2VudGVyIj48aW1nIHdpZHRoPSIzMiIgaGVpZ2h0PSIzMiIgY2xhc3M9InVzYWdlLWljb24iIHRpdGxlPSJVcGhvbHN0ZXJ5IiBhbHQ9IlVwaG9sc3RlcnkiIHNyYz0iaHR0cHM6Ly93d3cuZGVzaWduZXJzZ3VpbGQuY29tL2ltYWdlcy9pY29ucy90ZWNoaW5mby91c2FnZS80LmdpZiIgLz48c3BhbiBjbGFzcz0iZC1ibG9jayI+VXBob2xzdGVyeTwvc3Bhbj48L2Rpdj48ZGl2IGNsYXNzPSJkLWZsZXggYWxpZ24taXRlbXMtY2VudGVyIj48aW1nIHdpZHRoPSIzMiIgaGVpZ2h0PSIzMiIgY2xhc3M9InVzYWdlLWljb24iIHRpdGxlPSJPdXRkb29yIiBhbHQ9Ik91dGRvb3IiIHNyYz0iaHR0cHM6Ly93d3cuZGVzaWduZXJzZ3VpbGQuY29tL2ltYWdlcy9pY29ucy90ZWNoaW5mby91c2FnZS83LmdpZiIgLz48c3BhbiBjbGFzcz0iZC1ibG9jayI+T3V0ZG9vcjwvc3Bhbj48L2Rpdj48L2RkPjxkdD5Qcm9kdWN0IEFmdGVyIENhcmU8L2R0PjxkZD48ZGl2IGNsYXNzPSJkLWZsZXggYWxpZ24taXRlbXMtY2VudGVyIj48aW1nIHdpZHRoPSIzMiIgaGVpZ2h0PSIzMiIgY2xhc3M9InVzYWdlLWljb24iIHRpdGxlPSJNQUNISU5FIFdBU0ggQCAzMGMgR0VOVExFIENZQ0xFIiBhbHQ9Ik1BQ0hJTkUgV0FTSCBAIDMwYyBHRU5UTEUgQ1lDTEUiIHNyYz0iaHR0cHM6Ly93d3cuZGVzaWduZXJzZ3VpbGQuY29tL2ltYWdlcy9pY29ucy90ZWNoaW5mby9hZnRlcmNhcmUvMjQuZ2lmIiAvPjxzcGFuIGNsYXNzPSJkLWJsb2NrIj5NQUNISU5FIFdBU0ggQCAzMGMgR0VOVExFIENZQ0xFPC9zcGFuPjwvZGl2PjxkaXYgY2xhc3M9ImQtZmxleCBhbGlnbi1pdGVtcy1jZW50ZXIiPjxpbWcgd2lkdGg9IjMyIiBoZWlnaHQ9IjMyIiBjbGFzcz0idXNhZ2UtaWNvbiIgdGl0bGU9IklST04gQ09PTCAoMSBzcG90IC0gMTEwZGVnIGMpIiBhbHQ9IklST04gQ09PTCAoMSBzcG90IC0gMTEwZGVnIGMpIiBzcmM9Imh0dHBzOi8vd3d3LmRlc2lnbmVyc2d1aWxkLmNvbS9pbWFnZXMvaWNvbnMvdGVjaGluZm8vYWZ0ZXJjYXJlLzI3LmdpZiIgLz48c3BhbiBjbGFzcz0iZC1ibG9jayI+SVJPTiBDT09MICgxIHNwb3QgLSAxMTBkZWcgYyk8L3NwYW4+PC9kaXY+PGRpdiBjbGFzcz0iZC1mbGV4IGFsaWduLWl0ZW1zLWNlbnRlciI+PGltZyB3aWR0aD0iMzIiIGhlaWdodD0iMzIiIGNsYXNzPSJ1c2FnZS1pY29uIiB0aXRsZT0iTk8gRFJZIENMRUFOIiBhbHQ9Ik5PIERSWSBDTEVBTiIgc3JjPSJodHRwczovL3d3dy5kZXNpZ25lcnNndWlsZC5jb20vaW1hZ2VzL2ljb25zL3RlY2hpbmZvL2FmdGVyY2FyZS80MS5naWYiIC8+PHNwYW4gY2xhc3M9ImQtYmxvY2siPk5PIERSWSBDTEVBTjwvc3Bhbj48L2Rpdj48ZGl2IGNsYXNzPSJkLWZsZXggYWxpZ24taXRlbXMtY2VudGVyIj48aW1nIHdpZHRoPSIzMiIgaGVpZ2h0PSIzMiIgY2xhc3M9InVzYWdlLWljb24iIHRpdGxlPSJOTyBUVU1CTEUgRFJZIiBhbHQ9Ik5PIFRVTUJMRSBEUlkiIHNyYz0iaHR0cHM6Ly93d3cuZGVzaWduZXJzZ3VpbGQuY29tL2ltYWdlcy9pY29ucy90ZWNoaW5mby9hZnRlcmNhcmUvNDcuZ2lmIiAvPjxzcGFuIGNsYXNzPSJkLWJsb2NrIj5OTyBUVU1CTEUgRFJZPC9zcGFuPjwvZGl2PjxkaXYgY2xhc3M9ImQtZmxleCBhbGlnbi1pdGVtcy1jZW50ZXIiPjxpbWcgd2lkdGg9IjMyIiBoZWlnaHQ9IjMyIiBjbGFzcz0idXNhZ2UtaWNvbiIgdGl0bGU9Ik5PIEJMRUFDSCIgYWx0PSJOTyBCTEVBQ0giIHNyYz0iaHR0cHM6Ly93d3cuZGVzaWduZXJzZ3VpbGQuY29tL2ltYWdlcy9pY29ucy90ZWNoaW5mby9hZnRlcmNhcmUvNTAuZ2lmIiAvPjxzcGFuIGNsYXNzPSJkLWJsb2NrIj5OTyBCTEVBQ0g8L3NwYW4+PC9kaXY+PC9kZD48ZHQ+QWRkaXRpb25hbCBJbmZvPC9kdD48ZGQ+VG8gcHJvbG9uZyB0aGUgbGlmZXNwYW4gb2YgdGhpcyBwcm9kdWN0IHdlIHJlY29tbWVuZCBsaW1pdGluZyBleHBvc3VyZSB0byBkaXJlY3Qgc3VubGlnaHQuIC0gT3V0ZG9vciBmYWJyaWMgLSBXYXRlciwgbW91bGQsIGNvbG91ciBydWIgcmVzaXN0YW50IGZpbmlzaCAtIE5vIGRyeSBjbGVhbi48L2RkPg==","IsShop":true,"IsLifestyle":false,"NoFollow":false,"NoIndex":false,"CustomCanonical":null,"AttributeFilterText":null,"AttributeSignatureText":null,"UserInCorrectSite":false,"CountryCorrectorDismissed":false,"CorrectSitesForUser":[{"CountryLanguageID":5,"RegionID":2,"CountryID":238,"CountryCode":"US","LanguageID":2,"SortOrder":125,"Name":"United States","URL":"us","DotNetCulture":"en-US","ShopEnabled":true,"LanguageCode":"us","LanguageDotNetCulture":"en-US","MertexCurrencyCode":"USD","CurrencyCode":"USD","PriceListID":2,"AllowTradeOrders":true,"AcceptAmazonPay":true,"BuyOnlineRedirectAllowed":false,"EcommerceEnabled":true,"SamplesEnabled":false}],"PrefetchedResources":[{"Name":"PleaseProvideWidth","Value":"Please provide a Width"},{"Name":"PleaseProvideHeight","Value":"Please provide a Height"},{"Name":"PleaseProvideLength","Value":"Please provide a Length"},{"Name":"Width","Value":"Width"},{"Name":"Length","Value":"Length"},{"Name":"Height","Value":"Height"},{"Name":"CalculatorMustBeBetween","Value":"must be between 1 and 99"},{"Name":"FormsErrorEmailFormat","Value":"Your email address is not in the correct format"},{"Name":"FormsErrorEmail","Value":"Your email address must be between 5 and 254 characters"},{"Name":"ThankYou","Value":"Thank You"},{"Name":"ThankYouEmailSent","Value":"Thank you, your email has been sent."},{"Name":"Quantity","Value":"Quantity"},{"Name":"QuantityRequired","Value":"You must provide a quantity"},{"Name":"pleaseGreaterThanEqualTo","Value":"Please enter a value greater than or equal to"},{"Name":"pleaseLessThanEqualTo","Value":"Please enter a value less than or equal to"},{"Name":"FormsErrorEmail","Value":"Your email address must be between 5 and 254 characters"},{"Name":"FormsErrorEmailFormat","Value":"Your email address is not in the correct format"},{"Name":"ThankYou","Value":"Thank You"},{"Name":"ThankYouEmailSent","Value":"Thank you, your email has been sent."},{"Name":"PleaseProvideWidth","Value":"Please provide a Width"},{"Name":"CalculatorMustBeBetween","Value":"must be between 1 and 99"},{"Name":"Width","Value":"Width"},{"Name":"Height","Value":"Height"},{"Name":"Length","Value":"Length"},{"Name":"PleaseProvideHeight","Value":"Please provide a Height"},{"Name":"PleaseProvideWidth","Value":"Please provide a Width"},{"Name":"PleaseProvideLength","Value":"Please provide a Length"},{"Name":"MajorError","Value":"We could not process your request at this present time. Please click on the back button and try again. If this problem re-occurs, please email shoponlineuk@designersguild.com and one of our customer service agents will get back to you as soon as possible"}],"PrefetchedSnippets":[],"HeaderBanners":[],"HasHeaderBanners":false,"FooterBanners":[],"HasFooterBanners":false,"EcommercePopupBanners":[],"HasEcommercePopupBanners":false,"Banners":[{"id":12,"name":"One","banners":[{"bannerId":8490,"name":"Lookbooks 12 (Inspiration)","version":9,"sortOrder":1,"overlayText":"","altText":null,"titleText":null,"width":1024,"height":960,"linkURL":"/jp/brochures/l1179","newWindow":false,"foregroundColour":"#000000","backgroundColour":"#ffffff","fontClass":null,"restrictions":{"menuIds":[12,66,106],"siteSectionIds":null,"pageIds":null}},{"bannerId":6325,"name":"Christian Lacroix","version":11,"sortOrder":2,"overlayText":"","altText":"Christian Lacroix","titleText":"Christian Lacroix","width":1024,"height":394,"linkURL":"/jp/christian-lacroix/l1397","newWindow":false,"foregroundColour":"#000000","backgroundColour":"#ffffff","fontClass":"default-text","restrictions":{"menuIds":[11,45,72,91,108],"siteSectionIds":null,"pageIds":null}},{"bannerId":2186,"name":"Where To Buy GHP UK 12","version":3,"sortOrder":3,"overlayText":"","altText":null,"titleText":null,"width":1024,"height":1024,"linkURL":"/jp/kings-road-store/l1532","newWindow":false,"foregroundColour":"#000000","backgroundColour":"#ffffff","fontClass":"default-text-bold text-banner-center","restrictions":{"menuIds":[67,94,107,109],"siteSectionIds":null,"pageIds":null}}]},{"id":13,"name":"Two","banners":[{"bannerId":8489,"name":"Films 13 (Inspiration)","version":11,"sortOrder":1,"overlayText":"","altText":null,"titleText":null,"width":1024,"height":960,"linkURL":"/jp/films/l1180","newWindow":false,"foregroundColour":"#000000","backgroundColour":"#ffffff","fontClass":null,"restrictions":{"menuIds":[12,66,106],"siteSectionIds":null,"pageIds":null}},{"bannerId":2188,"name":"Where To Buy UK GHP 13","version":5,"sortOrder":3,"overlayText":"","altText":null,"titleText":null,"width":512,"height":475,"linkURL":"/jp/wallpaper-and-paint-studio/l1536","newWindow":false,"foregroundColour":"#000000","backgroundColour":"#ffffff","fontClass":"default-text-bold text-banner-center","restrictions":{"menuIds":[8,17,48,67,94,107],"siteSectionIds":null,"pageIds":null}},{"bannerId":1975,"name":"Global 13 Furniture","version":15,"sortOrder":4,"overlayText":"#YOURSOFAYOURWAY > ","altText":"#YOURSOFAYOURWAY > ","titleText":"#YOURSOFAYOURWAY > ","width":256,"height":224,"linkURL":"/jp/furniture/your-sofa-your-way/l1467","newWindow":false,"foregroundColour":"#000000","backgroundColour":"#ffffff","fontClass":"under-menu-banner-C1","restrictions":{"menuIds":[3,41],"siteSectionIds":null,"pageIds":null}}]},{"id":14,"name":"Three","banners":[{"bannerId":8491,"name":"Blog 14 (Inspiration)","version":5,"sortOrder":1,"overlayText":"","altText":null,"titleText":null,"width":1024,"height":960,"linkURL":"/jp/dg-world/blog/l601","newWindow":false,"foregroundColour":"#000000","backgroundColour":"#ffffff","fontClass":null,"restrictions":{"menuIds":[12,66,106],"siteSectionIds":null,"pageIds":null}},{"bannerId":2187,"name":"Where To Buy GHP UK 14","version":5,"sortOrder":2,"overlayText":"","altText":null,"titleText":null,"width":1024,"height":1024,"linkURL":"/jp/marylebone-high-street-homestore/l1153","newWindow":false,"foregroundColour":"#000000","backgroundColour":"#ffffff","fontClass":"default-text-bold text-banner-center","restrictions":{"menuIds":[67,94,107,109],"siteSectionIds":null,"pageIds":null}},{"bannerId":1809,"name":"Royal Collection","version":11,"sortOrder":3,"overlayText":"","altText":"Royal Collection","titleText":"Royal Collection","width":1024,"height":394,"linkURL":"/jp/the-royal-collection/l1396","newWindow":false,"foregroundColour":"#000000","backgroundColour":"#ffffff","fontClass":"default-text","restrictions":{"menuIds":[45,72,91,108],"siteSectionIds":null,"pageIds":null}}]},{"id":15,"name":"Four","banners":[{"bannerId":4115,"name":"News & Events 15 (Inspiration)","version":5,"sortOrder":1,"overlayText":"","altText":null,"titleText":null,"width":1024,"height":960,"linkURL":"/jp/dg-world/news-and-events/l602","newWindow":false,"foregroundColour":"#000000","backgroundColour":"#ffffff","fontClass":null,"restrictions":{"menuIds":[12,66,106],"siteSectionIds":null,"pageIds":null}},{"bannerId":1988,"name":"Where To Buy GHP UK 15","version":12,"sortOrder":2,"overlayText":"","altText":null,"titleText":null,"width":1024,"height":1024,"linkURL":"/jp/l1635","newWindow":false,"foregroundColour":"#000000","backgroundColour":"#ffffff","fontClass":"default-text-bold text-banner-center","restrictions":{"menuIds":[67,94,107,109],"siteSectionIds":null,"pageIds":null}},{"bannerId":1805,"name":"William Yeoward","version":10,"sortOrder":3,"overlayText":"","altText":"William Yeoward","titleText":"William Yeoward","width":1024,"height":394,"linkURL":"/jp/william-yeoward/l1399","newWindow":false,"foregroundColour":"#000000","backgroundColour":"#ffffff","fontClass":"default-text","restrictions":{"menuIds":[11,45,72,91,108],"siteSectionIds":null,"pageIds":null}}]},{"id":16,"name":"Five","banners":[{"bannerId":7779,"name":"Brands English Heritage ","version":79,"sortOrder":1,"overlayText":"","altText":"English Heritage ","titleText":"English Heritage ","width":1024,"height":394,"linkURL":"/jp/english-heritage-by-designers-guild/l1852","newWindow":false,"foregroundColour":"#000000","backgroundColour":"#ffffff","fontClass":null,"restrictions":{"menuIds":[11,45,72,91,103,108],"siteSectionIds":null,"pageIds":null}},{"bannerId":4118,"name":"Social Media 16 (Inspiration)","version":7,"sortOrder":2,"overlayText":"","altText":null,"titleText":null,"width":1024,"height":960,"linkURL":"https://www.instagram.com/designersguild/?hl=en","newWindow":false,"foregroundColour":"#000000","backgroundColour":"#ffffff","fontClass":null,"restrictions":{"menuIds":[66,106],"siteSectionIds":null,"pageIds":null}},{"bannerId":2189,"name":"Where To Buy GHP 16","version":12,"sortOrder":3,"overlayText":"","altText":null,"titleText":null,"width":1024,"height":958,"linkURL":"/jp/find-your-local-stockist/l500","newWindow":false,"foregroundColour":"#000000","backgroundColour":"#ffffff","fontClass":"default-text-bold text-banner-center","restrictions":{"menuIds":[67,94,107],"siteSectionIds":null,"pageIds":null}}]},{"id":17,"name":"Six","banners":[{"bannerId":8482,"name":"Flagship Stores GHP UK 17","version":6,"sortOrder":1,"overlayText":"","altText":null,"titleText":null,"width":1024,"height":1024,"linkURL":"/jp/flagship-store-events/l1827","newWindow":false,"foregroundColour":"#000000","backgroundColour":"#ffffff","fontClass":null,"restrictions":{"menuIds":[67,94,107,109],"siteSectionIds":null,"pageIds":null}},{"bannerId":4113,"name":"About Us 17 (Inspiration)","version":3,"sortOrder":2,"overlayText":"","altText":null,"titleText":null,"width":1024,"height":958,"linkURL":"/jp/company-profile/l1004","newWindow":false,"foregroundColour":"#000000","backgroundColour":"#ffffff","fontClass":null,"restrictions":{"menuIds":[12,66,106],"siteSectionIds":null,"pageIds":null}},{"bannerId":2117,"name":"John Derian","version":18,"sortOrder":3,"overlayText":"","altText":"John Derian","titleText":"John Derian","width":1024,"height":394,"linkURL":"/jp/john-derian/l1521","newWindow":false,"foregroundColour":"#000000","backgroundColour":"#ffffff","fontClass":"default-text","restrictions":{"menuIds":[45,72,91,108],"siteSectionIds":null,"pageIds":null}}]}],"Hotspots":[{"ImageID":145055,"Hotspots":[{"X":43.4735773295553,"x":"calc(43.4736% - 12.5px)","Y":48.9850953406513,"y":"calc(48.9851% - 12.5px)","OverlayPosition":"top-left","Product":{"Solitary":false,"ProductBase":{"x":43.473577329555262,"y":48.985095340651277,"product":{"productId":209027,"sortOrder":0,"productTypeId":15,"templateId":2,"code":"FDG3043/01","brand":"Designers Guild","gtin13":null,"name":"Jardin Chinois Outdoor - Jade","AKA":null,"size":null,"imageId":144673,"imageAltText":"Jardin Chinois Outdoor - Jade Cutting","imageTitleText":"Jardin Chinois Outdoor - Jade Cutting","rRPMessage":null,"rLRRP":null,"rLTradePrice":null,"displayPrice":null,"displaySalePrice":null,"priceMessage":null,"statusMessage":null,"urlSemantics":"fabric/designers-guild/jardin-chinois-outdoor-jade-fabric","productPageId":37883,"url":"/jp/fabric/designers-guild/jardin-chinois-outdoor-jade-fabric/p37883","itemAvailability":"InStock","primaryProduct":true,"orderFormGroupId":null,"orderFormName":"Jardin Chinois Outdoor - Jade","attributes":null,"orderFormGroup":null,"orderFormProperties":[{"key":"Colour","value":"Jade"},{"key":"Code","value":"FDG3043/01"}],"controls":{"allowOrder":false,"allowReserve":false,"allowReserveWithBatchSample":false,"allowSample":false,"allowLargeSample":false,"allowBackInStockReminder":false,"disableOrder":false,"disableSample":false},"stockMessage":{"productTypeID":15,"quantityMinimum":1.0,"quantityMaximum":0.0,"productTypeQuantityMaximum":null,"quantityIncrement":0.1,"reserveQuantityMaximum":50.0,"unit":"m","allowStockCheck":false,"pieceBreakdownMinimum":1.0,"pieceBreakdownMaximum":50.0,"allowBackInStockReminder":false,"freeStock":198.2,"nextPOFreeStock":0.0,"nextPODueDate":null,"totalPOFreeStock":0.0,"basketQuantityThresholds":[{"minimum":0,"maximum":99999.99}]},"orderButtonText":"Add to Basket","reserveButtonText":"Reserve","reserveWithBatchSampleButtonText":"Reserve with Batch Sample","sample":{"productId":209028,"stockMessage":{"productTypeID":null,"quantityMinimum":1.0,"quantityMaximum":99.0,"productTypeQuantityMaximum":null,"quantityIncrement":1.0,"reserveQuantityMaximum":null,"unit":"","allowStockCheck":false,"pieceBreakdownMinimum":null,"pieceBreakdownMaximum":null,"allowBackInStockReminder":false,"freeStock":null,"nextPOFreeStock":null,"nextPODueDate":null,"totalPOFreeStock":null,"basketQuantityThresholds":[{"minimum":0,"maximum":99999.99,"stockMessages":[{"stockMessage":" more due in (1-2 weeks)","class":"","stockBreakdownTab":1}]}]},"orderButtonText":"Add to Basket","displayPrice":null,"displaySalePrice":null,"priceMessage":null},"largeSample":{"productId":209029,"stockMessage":{"productTypeID":null,"quantityMinimum":1.0,"quantityMaximum":99.0,"productTypeQuantityMaximum":null,"quantityIncrement":1.0,"reserveQuantityMaximum":null,"unit":"","allowStockCheck":false,"pieceBreakdownMinimum":null,"pieceBreakdownMaximum":null,"allowBackInStockReminder":false,"freeStock":null,"nextPOFreeStock":null,"nextPODueDate":null,"totalPOFreeStock":null,"basketQuantityThresholds":[{"minimum":0,"maximum":99999.99,"stockMessages":[{"stockMessage":" more due in (1-2 weeks)","class":"","stockBreakdownTab":1}]}]},"orderButtonText":"Add to Basket","displayPrice":null,"displaySalePrice":null,"priceMessage":null}}},"Product":{"productId":209027,"sortOrder":0,"productTypeId":15,"templateId":2,"code":"FDG3043/01","brand":"Designers Guild","gtin13":null,"name":"Jardin Chinois Outdoor - Jade","AKA":null,"size":null,"imageId":144673,"imageAltText":"Jardin Chinois Outdoor - Jade Cutting","imageTitleText":"Jardin Chinois Outdoor - Jade Cutting","rRPMessage":null,"rLRRP":null,"rLTradePrice":null,"displayPrice":null,"displaySalePrice":null,"priceMessage":null,"statusMessage":null,"urlSemantics":"fabric/designers-guild/jardin-chinois-outdoor-jade-fabric","productPageId":37883,"url":"/jp/fabric/designers-guild/jardin-chinois-outdoor-jade-fabric/p37883","itemAvailability":"InStock","primaryProduct":true,"orderFormGroupId":null,"orderFormName":"Jardin Chinois Outdoor - Jade","attributes":null,"orderFormGroup":null,"orderFormProperties":[{"key":"Colour","value":"Jade"},{"key":"Code","value":"FDG3043/01"}],"controls":{"allowOrder":false,"allowReserve":false,"allowReserveWithBatchSample":false,"allowSample":false,"allowLargeSample":false,"allowBackInStockReminder":false,"disableOrder":false,"disableSample":false},"stockMessage":{"productTypeID":15,"quantityMinimum":1.0,"quantityMaximum":0.0,"productTypeQuantityMaximum":null,"quantityIncrement":0.1,"reserveQuantityMaximum":50.0,"unit":"m","allowStockCheck":false,"pieceBreakdownMinimum":1.0,"pieceBreakdownMaximum":50.0,"allowBackInStockReminder":false,"freeStock":198.2,"nextPOFreeStock":0.0,"nextPODueDate":null,"totalPOFreeStock":0.0,"basketQuantityThresholds":[{"minimum":0,"maximum":99999.99}]},"orderButtonText":"Add to Basket","reserveButtonText":"Reserve","reserveWithBatchSampleButtonText":"Reserve with Batch Sample","sample":{"productId":209028,"stockMessage":{"productTypeID":null,"quantityMinimum":1.0,"quantityMaximum":99.0,"productTypeQuantityMaximum":null,"quantityIncrement":1.0,"reserveQuantityMaximum":null,"unit":"","allowStockCheck":false,"pieceBreakdownMinimum":null,"pieceBreakdownMaximum":null,"allowBackInStockReminder":false,"freeStock":null,"nextPOFreeStock":null,"nextPODueDate":null,"totalPOFreeStock":null,"basketQuantityThresholds":[{"minimum":0,"maximum":99999.99,"stockMessages":[{"stockMessage":" more due in (1-2 weeks)","class":"","stockBreakdownTab":1}]}]},"orderButtonText":"Add to Basket","displayPrice":null,"displaySalePrice":null,"priceMessage":null},"largeSample":{"productId":209029,"stockMessage":{"productTypeID":null,"quantityMinimum":1.0,"quantityMaximum":99.0,"productTypeQuantityMaximum":null,"quantityIncrement":1.0,"reserveQuantityMaximum":null,"unit":"","allowStockCheck":false,"pieceBreakdownMinimum":null,"pieceBreakdownMaximum":null,"allowBackInStockReminder":false,"freeStock":null,"nextPOFreeStock":null,"nextPODueDate":null,"totalPOFreeStock":null,"basketQuantityThresholds":[{"minimum":0,"maximum":99999.99,"stockMessages":[{"stockMessage":" more due in (1-2 weeks)","class":"","stockBreakdownTab":1}]}]},"orderButtonText":"Add to Basket","displayPrice":null,"displaySalePrice":null,"priceMessage":null}},"Carousel":{"CarouselID":"#product-209027-carsouel","WrapperCSSClass":null,"AspectRatio":1.0,"Heading":"Jardin Chinois Outdoor - Jade","Images":[{"ImageID":144673,"SortOrder":0,"AltText":"Jardin Chinois Outdoor - Jade Cutting","Overlay":null,"MaxWidth":null,"ImageSize":1,"ForceLazyLoading":false}],"DisplayThumbnails":false,"DisplayDashes":true,"Interval":null,"PermitLargeImageModal":true},"ProductID":209027,"ProductTypeID":15,"ProductPageID":37883,"ProductCode":"FDG3043/01","Brand":"Designers Guild","OrderFormID":"#product-209027","OrderFormCarouselID":"#product-209027-slide","PrimaryProduct":true,"OrderFormGroupID":null,"OrderFormGroup":null,"Size":null,"OrderFormName":"Jardin Chinois Outdoor - Jade","BasketName":"Jardin Chinois Outdoor - Jade","SortOrder":0,"Attributes":null,"Image":{"imageId":144673,"templateImageId":2,"altText":"Jardin Chinois Outdoor - Jade Cutting","titleText":"Jardin Chinois Outdoor - Jade Cutting","sortOrder":0,"maxWidth":488},"OrderFormProperties":[{"Key":"Colour","Value":"Jade"},{"Key":"Code","Value":"FDG3043/01"}],"AllowSample":false,"AllowLargeSample":false,"AllowOrder":false,"AllowReserve":false,"AllowReserveWithBatchCutting":false,"ClientProductViewModels":"","URLKeywords":"fabric/designers-guild/jardin-chinois-outdoor-jade-fabric","ImageLinkToProductPage":true,"IsLifestyle":false,"IsHotspot":false}}]},{"ImageID":145057,"Hotspots":[{"X":21.7958171268902,"x":"calc(21.7958% - 12.5px)","Y":73.4865000627287,"y":"calc(73.4865% - 12.5px)","OverlayPosition":"top-left","Product":{"Solitary":false,"ProductBase":{"x":21.79581712689016,"y":73.486500062728723,"product":{"productId":209027,"sortOrder":0,"productTypeId":15,"templateId":2,"code":"FDG3043/01","brand":"Designers Guild","gtin13":null,"name":"Jardin Chinois Outdoor - Jade","AKA":null,"size":null,"imageId":144673,"imageAltText":"Jardin Chinois Outdoor - Jade Cutting","imageTitleText":"Jardin Chinois Outdoor - Jade Cutting","rRPMessage":null,"rLRRP":null,"rLTradePrice":null,"displayPrice":null,"displaySalePrice":null,"priceMessage":null,"statusMessage":null,"urlSemantics":"fabric/designers-guild/jardin-chinois-outdoor-jade-fabric","productPageId":37883,"url":"/jp/fabric/designers-guild/jardin-chinois-outdoor-jade-fabric/p37883","itemAvailability":"InStock","primaryProduct":true,"orderFormGroupId":null,"orderFormName":"Jardin Chinois Outdoor - Jade","attributes":null,"orderFormGroup":null,"orderFormProperties":[{"key":"Colour","value":"Jade"},{"key":"Code","value":"FDG3043/01"}],"controls":{"allowOrder":false,"allowReserve":false,"allowReserveWithBatchSample":false,"allowSample":false,"allowLargeSample":false,"allowBackInStockReminder":false,"disableOrder":false,"disableSample":false},"stockMessage":{"productTypeID":15,"quantityMinimum":1.0,"quantityMaximum":0.0,"productTypeQuantityMaximum":null,"quantityIncrement":0.1,"reserveQuantityMaximum":50.0,"unit":"m","allowStockCheck":false,"pieceBreakdownMinimum":1.0,"pieceBreakdownMaximum":50.0,"allowBackInStockReminder":false,"freeStock":198.2,"nextPOFreeStock":0.0,"nextPODueDate":null,"totalPOFreeStock":0.0,"basketQuantityThresholds":[{"minimum":0,"maximum":99999.99}]},"orderButtonText":"Add to Basket","reserveButtonText":"Reserve","reserveWithBatchSampleButtonText":"Reserve with Batch Sample","sample":{"productId":209028,"stockMessage":{"productTypeID":null,"quantityMinimum":1.0,"quantityMaximum":99.0,"productTypeQuantityMaximum":null,"quantityIncrement":1.0,"reserveQuantityMaximum":null,"unit":"","allowStockCheck":false,"pieceBreakdownMinimum":null,"pieceBreakdownMaximum":null,"allowBackInStockReminder":false,"freeStock":null,"nextPOFreeStock":null,"nextPODueDate":null,"totalPOFreeStock":null,"basketQuantityThresholds":[{"minimum":0,"maximum":99999.99,"stockMessages":[{"stockMessage":" more due in (1-2 weeks)","class":"","stockBreakdownTab":1}]}]},"orderButtonText":"Add to Basket","displayPrice":null,"displaySalePrice":null,"priceMessage":null},"largeSample":{"productId":209029,"stockMessage":{"productTypeID":null,"quantityMinimum":1.0,"quantityMaximum":99.0,"productTypeQuantityMaximum":null,"quantityIncrement":1.0,"reserveQuantityMaximum":null,"unit":"","allowStockCheck":false,"pieceBreakdownMinimum":null,"pieceBreakdownMaximum":null,"allowBackInStockReminder":false,"freeStock":null,"nextPOFreeStock":null,"nextPODueDate":null,"totalPOFreeStock":null,"basketQuantityThresholds":[{"minimum":0,"maximum":99999.99,"stockMessages":[{"stockMessage":" more due in (1-2 weeks)","class":"","stockBreakdownTab":1}]}]},"orderButtonText":"Add to Basket","displayPrice":null,"displaySalePrice":null,"priceMessage":null}}},"Product":{"productId":209027,"sortOrder":0,"productTypeId":15,"templateId":2,"code":"FDG3043/01","brand":"Designers Guild","gtin13":null,"name":"Jardin Chinois Outdoor - Jade","AKA":null,"size":null,"imageId":144673,"imageAltText":"Jardin Chinois Outdoor - Jade Cutting","imageTitleText":"Jardin Chinois Outdoor - Jade Cutting","rRPMessage":null,"rLRRP":null,"rLTradePrice":null,"displayPrice":null,"displaySalePrice":null,"priceMessage":null,"statusMessage":null,"urlSemantics":"fabric/designers-guild/jardin-chinois-outdoor-jade-fabric","productPageId":37883,"url":"/jp/fabric/designers-guild/jardin-chinois-outdoor-jade-fabric/p37883","itemAvailability":"InStock","primaryProduct":true,"orderFormGroupId":null,"orderFormName":"Jardin Chinois Outdoor - Jade","attributes":null,"orderFormGroup":null,"orderFormProperties":[{"key":"Colour","value":"Jade"},{"key":"Code","value":"FDG3043/01"}],"controls":{"allowOrder":false,"allowReserve":false,"allowReserveWithBatchSample":false,"allowSample":false,"allowLargeSample":false,"allowBackInStockReminder":false,"disableOrder":false,"disableSample":false},"stockMessage":{"productTypeID":15,"quantityMinimum":1.0,"quantityMaximum":0.0,"productTypeQuantityMaximum":null,"quantityIncrement":0.1,"reserveQuantityMaximum":50.0,"unit":"m","allowStockCheck":false,"pieceBreakdownMinimum":1.0,"pieceBreakdownMaximum":50.0,"allowBackInStockReminder":false,"freeStock":198.2,"nextPOFreeStock":0.0,"nextPODueDate":null,"totalPOFreeStock":0.0,"basketQuantityThresholds":[{"minimum":0,"maximum":99999.99}]},"orderButtonText":"Add to Basket","reserveButtonText":"Reserve","reserveWithBatchSampleButtonText":"Reserve with Batch Sample","sample":{"productId":209028,"stockMessage":{"productTypeID":null,"quantityMinimum":1.0,"quantityMaximum":99.0,"productTypeQuantityMaximum":null,"quantityIncrement":1.0,"reserveQuantityMaximum":null,"unit":"","allowStockCheck":false,"pieceBreakdownMinimum":null,"pieceBreakdownMaximum":null,"allowBackInStockReminder":false,"freeStock":null,"nextPOFreeStock":null,"nextPODueDate":null,"totalPOFreeStock":null,"basketQuantityThresholds":[{"minimum":0,"maximum":99999.99,"stockMessages":[{"stockMessage":" more due in (1-2 weeks)","class":"","stockBreakdownTab":1}]}]},"orderButtonText":"Add to Basket","displayPrice":null,"displaySalePrice":null,"priceMessage":null},"largeSample":{"productId":209029,"stockMessage":{"productTypeID":null,"quantityMinimum":1.0,"quantityMaximum":99.0,"productTypeQuantityMaximum":null,"quantityIncrement":1.0,"reserveQuantityMaximum":null,"unit":"","allowStockCheck":false,"pieceBreakdownMinimum":null,"pieceBreakdownMaximum":null,"allowBackInStockReminder":false,"freeStock":null,"nextPOFreeStock":null,"nextPODueDate":null,"totalPOFreeStock":null,"basketQuantityThresholds":[{"minimum":0,"maximum":99999.99,"stockMessages":[{"stockMessage":" more due in (1-2 weeks)","class":"","stockBreakdownTab":1}]}]},"orderButtonText":"Add to Basket","displayPrice":null,"displaySalePrice":null,"priceMessage":null}},"Carousel":{"CarouselID":"#product-209027-carsouel","WrapperCSSClass":null,"AspectRatio":1.0,"Heading":"Jardin Chinois Outdoor - Jade","Images":[{"ImageID":144673,"SortOrder":0,"AltText":"Jardin Chinois Outdoor - Jade Cutting","Overlay":null,"MaxWidth":null,"ImageSize":1,"ForceLazyLoading":false}],"DisplayThumbnails":false,"DisplayDashes":true,"Interval":null,"PermitLargeImageModal":true},"ProductID":209027,"ProductTypeID":15,"ProductPageID":37883,"ProductCode":"FDG3043/01","Brand":"Designers Guild","OrderFormID":"#product-209027","OrderFormCarouselID":"#product-209027-slide","PrimaryProduct":true,"OrderFormGroupID":null,"OrderFormGroup":null,"Size":null,"OrderFormName":"Jardin Chinois Outdoor - Jade","BasketName":"Jardin Chinois Outdoor - Jade","SortOrder":0,"Attributes":null,"Image":{"imageId":144673,"templateImageId":2,"altText":"Jardin Chinois Outdoor - Jade Cutting","titleText":"Jardin Chinois Outdoor - Jade Cutting","sortOrder":0,"maxWidth":488},"OrderFormProperties":[{"Key":"Colour","Value":"Jade"},{"Key":"Code","Value":"FDG3043/01"}],"AllowSample":false,"AllowLargeSample":false,"AllowOrder":false,"AllowReserve":false,"AllowReserveWithBatchCutting":false,"ClientProductViewModels":"","URLKeywords":"fabric/designers-guild/jardin-chinois-outdoor-jade-fabric","ImageLinkToProductPage":true,"IsLifestyle":false,"IsHotspot":false}}]},{"ImageID":145801,"Hotspots":[{"X":25.9897168050676,"x":"calc(25.9897% - 12.5px)","Y":52.2074244966443,"y":"calc(52.2074% - 12.5px)","OverlayPosition":"top-left","Product":{"Solitary":false,"ProductBase":{"x":25.989716805067641,"y":52.207424496644293,"product":{"productId":209015,"sortOrder":0,"productTypeId":15,"templateId":2,"code":"FDG3042/02","brand":"Designers Guild","gtin13":null,"name":"Savine Outdoor - Grass","AKA":null,"size":null,"imageId":144586,"imageAltText":"Savine Outdoor - Grass Cutting","imageTitleText":"Savine Outdoor - Grass Cutting","rRPMessage":null,"rLRRP":null,"rLTradePrice":null,"displayPrice":null,"displaySalePrice":null,"priceMessage":null,"statusMessage":null,"urlSemantics":"fabric/designers-guild/savine-outdoor-grass-fabric","productPageId":37874,"url":"/jp/fabric/designers-guild/savine-outdoor-grass-fabric/p37874","itemAvailability":"InStock","primaryProduct":true,"orderFormGroupId":null,"orderFormName":"Savine Outdoor - Grass","attributes":null,"orderFormGroup":null,"orderFormProperties":[{"key":"Colour","value":"Grass"},{"key":"Code","value":"FDG3042/02"}],"controls":{"allowOrder":false,"allowReserve":false,"allowReserveWithBatchSample":false,"allowSample":false,"allowLargeSample":false,"allowBackInStockReminder":false,"disableOrder":false,"disableSample":false},"stockMessage":{"productTypeID":15,"quantityMinimum":1.0,"quantityMaximum":0.0,"productTypeQuantityMaximum":null,"quantityIncrement":0.1,"reserveQuantityMaximum":50.0,"unit":"m","allowStockCheck":false,"pieceBreakdownMinimum":1.0,"pieceBreakdownMaximum":50.0,"allowBackInStockReminder":false,"freeStock":81.3,"nextPOFreeStock":0.0,"nextPODueDate":null,"totalPOFreeStock":0.0,"basketQuantityThresholds":[{"minimum":0,"maximum":99999.99}]},"orderButtonText":"Add to Basket","reserveButtonText":"Reserve","reserveWithBatchSampleButtonText":"Reserve with Batch Sample","sample":{"productId":209016,"stockMessage":{"productTypeID":null,"quantityMinimum":1.0,"quantityMaximum":99.0,"productTypeQuantityMaximum":null,"quantityIncrement":1.0,"reserveQuantityMaximum":null,"unit":"","allowStockCheck":false,"pieceBreakdownMinimum":null,"pieceBreakdownMaximum":null,"allowBackInStockReminder":false,"freeStock":null,"nextPOFreeStock":null,"nextPODueDate":null,"totalPOFreeStock":null,"basketQuantityThresholds":[{"minimum":0,"maximum":99999.99,"stockMessages":[{"stockMessage":" more due in (1-2 weeks)","class":"","stockBreakdownTab":1}]}]},"orderButtonText":"Add to Basket","displayPrice":null,"displaySalePrice":null,"priceMessage":null},"largeSample":{"productId":209017,"stockMessage":{"productTypeID":null,"quantityMinimum":1.0,"quantityMaximum":99.0,"productTypeQuantityMaximum":null,"quantityIncrement":1.0,"reserveQuantityMaximum":null,"unit":"","allowStockCheck":false,"pieceBreakdownMinimum":null,"pieceBreakdownMaximum":null,"allowBackInStockReminder":false,"freeStock":null,"nextPOFreeStock":null,"nextPODueDate":null,"totalPOFreeStock":null,"basketQuantityThresholds":[{"minimum":0,"maximum":99999.99,"stockMessages":[{"stockMessage":" more due in (1-2 weeks)","class":"","stockBreakdownTab":1}]}]},"orderButtonText":"Add to Basket","displayPrice":null,"displaySalePrice":null,"priceMessage":null}}},"Product":{"productId":209015,"sortOrder":0,"productTypeId":15,"templateId":2,"code":"FDG3042/02","brand":"Designers Guild","gtin13":null,"name":"Savine Outdoor - Grass","AKA":null,"size":null,"imageId":144586,"imageAltText":"Savine Outdoor - Grass Cutting","imageTitleText":"Savine Outdoor - Grass Cutting","rRPMessage":null,"rLRRP":null,"rLTradePrice":null,"displayPrice":null,"displaySalePrice":null,"priceMessage":null,"statusMessage":null,"urlSemantics":"fabric/designers-guild/savine-outdoor-grass-fabric","productPageId":37874,"url":"/jp/fabric/designers-guild/savine-outdoor-grass-fabric/p37874","itemAvailability":"InStock","primaryProduct":true,"orderFormGroupId":null,"orderFormName":"Savine Outdoor - Grass","attributes":null,"orderFormGroup":null,"orderFormProperties":[{"key":"Colour","value":"Grass"},{"key":"Code","value":"FDG3042/02"}],"controls":{"allowOrder":false,"allowReserve":false,"allowReserveWithBatchSample":false,"allowSample":false,"allowLargeSample":false,"allowBackInStockReminder":false,"disableOrder":false,"disableSample":false},"stockMessage":{"productTypeID":15,"quantityMinimum":1.0,"quantityMaximum":0.0,"productTypeQuantityMaximum":null,"quantityIncrement":0.1,"reserveQuantityMaximum":50.0,"unit":"m","allowStockCheck":false,"pieceBreakdownMinimum":1.0,"pieceBreakdownMaximum":50.0,"allowBackInStockReminder":false,"freeStock":81.3,"nextPOFreeStock":0.0,"nextPODueDate":null,"totalPOFreeStock":0.0,"basketQuantityThresholds":[{"minimum":0,"maximum":99999.99}]},"orderButtonText":"Add to Basket","reserveButtonText":"Reserve","reserveWithBatchSampleButtonText":"Reserve with Batch Sample","sample":{"productId":209016,"stockMessage":{"productTypeID":null,"quantityMinimum":1.0,"quantityMaximum":99.0,"productTypeQuantityMaximum":null,"quantityIncrement":1.0,"reserveQuantityMaximum":null,"unit":"","allowStockCheck":false,"pieceBreakdownMinimum":null,"pieceBreakdownMaximum":null,"allowBackInStockReminder":false,"freeStock":null,"nextPOFreeStock":null,"nextPODueDate":null,"totalPOFreeStock":null,"basketQuantityThresholds":[{"minimum":0,"maximum":99999.99,"stockMessages":[{"stockMessage":" more due in (1-2 weeks)","class":"","stockBreakdownTab":1}]}]},"orderButtonText":"Add to Basket","displayPrice":null,"displaySalePrice":null,"priceMessage":null},"largeSample":{"productId":209017,"stockMessage":{"productTypeID":null,"quantityMinimum":1.0,"quantityMaximum":99.0,"productTypeQuantityMaximum":null,"quantityIncrement":1.0,"reserveQuantityMaximum":null,"unit":"","allowStockCheck":false,"pieceBreakdownMinimum":null,"pieceBreakdownMaximum":null,"allowBackInStockReminder":false,"freeStock":null,"nextPOFreeStock":null,"nextPODueDate":null,"totalPOFreeStock":null,"basketQuantityThresholds":[{"minimum":0,"maximum":99999.99,"stockMessages":[{"stockMessage":" more due in (1-2 weeks)","class":"","stockBreakdownTab":1}]}]},"orderButtonText":"Add to Basket","displayPrice":null,"displaySalePrice":null,"priceMessage":null}},"Carousel":{"CarouselID":"#product-209015-carsouel","WrapperCSSClass":null,"AspectRatio":1.0,"Heading":"Savine Outdoor - Grass","Images":[{"ImageID":144586,"SortOrder":0,"AltText":"Savine Outdoor - Grass Cutting","Overlay":null,"MaxWidth":null,"ImageSize":1,"ForceLazyLoading":false}],"DisplayThumbnails":false,"DisplayDashes":true,"Interval":null,"PermitLargeImageModal":true},"ProductID":209015,"ProductTypeID":15,"ProductPageID":37874,"ProductCode":"FDG3042/02","Brand":"Designers Guild","OrderFormID":"#product-209015","OrderFormCarouselID":"#product-209015-slide","PrimaryProduct":true,"OrderFormGroupID":null,"OrderFormGroup":null,"Size":null,"OrderFormName":"Savine Outdoor - Grass","BasketName":"Savine Outdoor - Grass","SortOrder":0,"Attributes":null,"Image":{"imageId":144586,"templateImageId":2,"altText":"Savine Outdoor - Grass Cutting","titleText":"Savine Outdoor - Grass Cutting","sortOrder":0,"maxWidth":488},"OrderFormProperties":[{"Key":"Colour","Value":"Grass"},{"Key":"Code","Value":"FDG3042/02"}],"AllowSample":false,"AllowLargeSample":false,"AllowOrder":false,"AllowReserve":false,"AllowReserveWithBatchCutting":false,"ClientProductViewModels":"","URLKeywords":"fabric/designers-guild/savine-outdoor-grass-fabric","ImageLinkToProductPage":true,"IsLifestyle":false,"IsHotspot":false}},{"X":49.8823332306523,"x":"calc(49.8823% - 12.5px)","Y":79.1369546979866,"y":"calc(79.1370% - 12.5px)","OverlayPosition":"top-left","Product":{"Solitary":false,"ProductBase":{"x":49.882333230652257,"y":79.136954697986582,"product":{"productId":208988,"sortOrder":0,"productTypeId":15,"templateId":2,"code":"FDG3040/01","brand":"Designers Guild","gtin13":null,"name":"Jaal Outdoor - Emerald","AKA":null,"size":null,"imageId":144593,"imageAltText":"Jaal Outdoor - Emerald Cutting","imageTitleText":"Jaal Outdoor - Emerald Cutting","rRPMessage":null,"rLRRP":null,"rLTradePrice":null,"displayPrice":null,"displaySalePrice":null,"priceMessage":null,"statusMessage":null,"urlSemantics":"fabric/designers-guild/jaal-outdoor-emerald-fabric","productPageId":37877,"url":"/jp/fabric/designers-guild/jaal-outdoor-emerald-fabric/p37877","itemAvailability":"InStock","primaryProduct":true,"orderFormGroupId":null,"orderFormName":"Jaal Outdoor - Emerald","attributes":null,"orderFormGroup":null,"orderFormProperties":[{"key":"Colour","value":"Emerald"},{"key":"Code","value":"FDG3040/01"}],"controls":{"allowOrder":false,"allowReserve":false,"allowReserveWithBatchSample":false,"allowSample":false,"allowLargeSample":false,"allowBackInStockReminder":false,"disableOrder":false,"disableSample":false},"stockMessage":{"productTypeID":15,"quantityMinimum":1.0,"quantityMaximum":0.0,"productTypeQuantityMaximum":null,"quantityIncrement":0.1,"reserveQuantityMaximum":50.0,"unit":"m","allowStockCheck":false,"pieceBreakdownMinimum":1.0,"pieceBreakdownMaximum":50.0,"allowBackInStockReminder":false,"freeStock":112.4,"nextPOFreeStock":0.0,"nextPODueDate":null,"totalPOFreeStock":0.0,"basketQuantityThresholds":[{"minimum":0,"maximum":99999.99}]},"orderButtonText":"Add to Basket","reserveButtonText":"Reserve","reserveWithBatchSampleButtonText":"Reserve with Batch Sample","sample":{"productId":208989,"stockMessage":{"productTypeID":null,"quantityMinimum":1.0,"quantityMaximum":99.0,"productTypeQuantityMaximum":null,"quantityIncrement":1.0,"reserveQuantityMaximum":null,"unit":"","allowStockCheck":false,"pieceBreakdownMinimum":null,"pieceBreakdownMaximum":null,"allowBackInStockReminder":false,"freeStock":null,"nextPOFreeStock":null,"nextPODueDate":null,"totalPOFreeStock":null,"basketQuantityThresholds":[{"minimum":0,"maximum":99999.99,"stockMessages":[{"stockMessage":" more due in (1-2 weeks)","class":"","stockBreakdownTab":1}]}]},"orderButtonText":"Add to Basket","displayPrice":null,"displaySalePrice":null,"priceMessage":null},"largeSample":{"productId":208990,"stockMessage":{"productTypeID":null,"quantityMinimum":1.0,"quantityMaximum":99.0,"productTypeQuantityMaximum":null,"quantityIncrement":1.0,"reserveQuantityMaximum":null,"unit":"","allowStockCheck":false,"pieceBreakdownMinimum":null,"pieceBreakdownMaximum":null,"allowBackInStockReminder":false,"freeStock":null,"nextPOFreeStock":null,"nextPODueDate":null,"totalPOFreeStock":null,"basketQuantityThresholds":[{"minimum":0,"maximum":99999.99,"stockMessages":[{"stockMessage":" more due in (1-2 weeks)","class":"","stockBreakdownTab":1}]}]},"orderButtonText":"Add to Basket","displayPrice":null,"displaySalePrice":null,"priceMessage":null}}},"Product":{"productId":208988,"sortOrder":0,"productTypeId":15,"templateId":2,"code":"FDG3040/01","brand":"Designers Guild","gtin13":null,"name":"Jaal Outdoor - Emerald","AKA":null,"size":null,"imageId":144593,"imageAltText":"Jaal Outdoor - Emerald Cutting","imageTitleText":"Jaal Outdoor - Emerald Cutting","rRPMessage":null,"rLRRP":null,"rLTradePrice":null,"displayPrice":null,"displaySalePrice":null,"priceMessage":null,"statusMessage":null,"urlSemantics":"fabric/designers-guild/jaal-outdoor-emerald-fabric","productPageId":37877,"url":"/jp/fabric/designers-guild/jaal-outdoor-emerald-fabric/p37877","itemAvailability":"InStock","primaryProduct":true,"orderFormGroupId":null,"orderFormName":"Jaal Outdoor - Emerald","attributes":null,"orderFormGroup":null,"orderFormProperties":[{"key":"Colour","value":"Emerald"},{"key":"Code","value":"FDG3040/01"}],"controls":{"allowOrder":false,"allowReserve":false,"allowReserveWithBatchSample":false,"allowSample":false,"allowLargeSample":false,"allowBackInStockReminder":false,"disableOrder":false,"disableSample":false},"stockMessage":{"productTypeID":15,"quantityMinimum":1.0,"quantityMaximum":0.0,"productTypeQuantityMaximum":null,"quantityIncrement":0.1,"reserveQuantityMaximum":50.0,"unit":"m","allowStockCheck":false,"pieceBreakdownMinimum":1.0,"pieceBreakdownMaximum":50.0,"allowBackInStockReminder":false,"freeStock":112.4,"nextPOFreeStock":0.0,"nextPODueDate":null,"totalPOFreeStock":0.0,"basketQuantityThresholds":[{"minimum":0,"maximum":99999.99}]},"orderButtonText":"Add to Basket","reserveButtonText":"Reserve","reserveWithBatchSampleButtonText":"Reserve with Batch Sample","sample":{"productId":208989,"stockMessage":{"productTypeID":null,"quantityMinimum":1.0,"quantityMaximum":99.0,"productTypeQuantityMaximum":null,"quantityIncrement":1.0,"reserveQuantityMaximum":null,"unit":"","allowStockCheck":false,"pieceBreakdownMinimum":null,"pieceBreakdownMaximum":null,"allowBackInStockReminder":false,"freeStock":null,"nextPOFreeStock":null,"nextPODueDate":null,"totalPOFreeStock":null,"basketQuantityThresholds":[{"minimum":0,"maximum":99999.99,"stockMessages":[{"stockMessage":" more due in (1-2 weeks)","class":"","stockBreakdownTab":1}]}]},"orderButtonText":"Add to Basket","displayPrice":null,"displaySalePrice":null,"priceMessage":null},"largeSample":{"productId":208990,"stockMessage":{"productTypeID":null,"quantityMinimum":1.0,"quantityMaximum":99.0,"productTypeQuantityMaximum":null,"quantityIncrement":1.0,"reserveQuantityMaximum":null,"unit":"","allowStockCheck":false,"pieceBreakdownMinimum":null,"pieceBreakdownMaximum":null,"allowBackInStockReminder":false,"freeStock":null,"nextPOFreeStock":null,"nextPODueDate":null,"totalPOFreeStock":null,"basketQuantityThresholds":[{"minimum":0,"maximum":99999.99,"stockMessages":[{"stockMessage":" more due in (1-2 weeks)","class":"","stockBreakdownTab":1}]}]},"orderButtonText":"Add to Basket","displayPrice":null,"displaySalePrice":null,"priceMessage":null}},"Carousel":{"CarouselID":"#product-208988-carsouel","WrapperCSSClass":null,"AspectRatio":1.0,"Heading":"Jaal Outdoor - Emerald","Images":[{"ImageID":144593,"SortOrder":0,"AltText":"Jaal Outdoor - Emerald Cutting","Overlay":null,"MaxWidth":null,"ImageSize":1,"ForceLazyLoading":false}],"DisplayThumbnails":false,"DisplayDashes":true,"Interval":null,"PermitLargeImageModal":true},"ProductID":208988,"ProductTypeID":15,"ProductPageID":37877,"ProductCode":"FDG3040/01","Brand":"Designers Guild","OrderFormID":"#product-208988","OrderFormCarouselID":"#product-208988-slide","PrimaryProduct":true,"OrderFormGroupID":null,"OrderFormGroup":null,"Size":null,"OrderFormName":"Jaal Outdoor - Emerald","BasketName":"Jaal Outdoor - Emerald","SortOrder":0,"Attributes":null,"Image":{"imageId":144593,"templateImageId":2,"altText":"Jaal Outdoor - Emerald Cutting","titleText":"Jaal Outdoor - Emerald Cutting","sortOrder":0,"maxWidth":488},"OrderFormProperties":[{"Key":"Colour","Value":"Emerald"},{"Key":"Code","Value":"FDG3040/01"}],"AllowSample":false,"AllowLargeSample":false,"AllowOrder":false,"AllowReserve":false,"AllowReserveWithBatchCutting":false,"ClientProductViewModels":"","URLKeywords":"fabric/designers-guild/jaal-outdoor-emerald-fabric","ImageLinkToProductPage":true,"IsLifestyle":false,"IsHotspot":false}},{"X":50.1776368826028,"x":"calc(50.1776% - 12.5px)","Y":41.0933296152409,"y":"calc(41.0933% - 12.5px)","OverlayPosition":"top-right","Product":{"Solitary":false,"ProductBase":{"x":50.177636882602769,"y":41.093329615240933,"product":{"productId":209027,"sortOrder":0,"productTypeId":15,"templateId":2,"code":"FDG3043/01","brand":"Designers Guild","gtin13":null,"name":"Jardin Chinois Outdoor - Jade","AKA":null,"size":null,"imageId":144673,"imageAltText":"Jardin Chinois Outdoor - Jade Cutting","imageTitleText":"Jardin Chinois Outdoor - Jade Cutting","rRPMessage":null,"rLRRP":null,"rLTradePrice":null,"displayPrice":null,"displaySalePrice":null,"priceMessage":null,"statusMessage":null,"urlSemantics":"fabric/designers-guild/jardin-chinois-outdoor-jade-fabric","productPageId":37883,"url":"/jp/fabric/designers-guild/jardin-chinois-outdoor-jade-fabric/p37883","itemAvailability":"InStock","primaryProduct":true,"orderFormGroupId":null,"orderFormName":"Jardin Chinois Outdoor - Jade","attributes":null,"orderFormGroup":null,"orderFormProperties":[{"key":"Colour","value":"Jade"},{"key":"Code","value":"FDG3043/01"}],"controls":{"allowOrder":false,"allowReserve":false,"allowReserveWithBatchSample":false,"allowSample":false,"allowLargeSample":false,"allowBackInStockReminder":false,"disableOrder":false,"disableSample":false},"stockMessage":{"productTypeID":15,"quantityMinimum":1.0,"quantityMaximum":0.0,"productTypeQuantityMaximum":null,"quantityIncrement":0.1,"reserveQuantityMaximum":50.0,"unit":"m","allowStockCheck":false,"pieceBreakdownMinimum":1.0,"pieceBreakdownMaximum":50.0,"allowBackInStockReminder":false,"freeStock":198.2,"nextPOFreeStock":0.0,"nextPODueDate":null,"totalPOFreeStock":0.0,"basketQuantityThresholds":[{"minimum":0,"maximum":99999.99}]},"orderButtonText":"Add to Basket","reserveButtonText":"Reserve","reserveWithBatchSampleButtonText":"Reserve with Batch Sample","sample":{"productId":209028,"stockMessage":{"productTypeID":null,"quantityMinimum":1.0,"quantityMaximum":99.0,"productTypeQuantityMaximum":null,"quantityIncrement":1.0,"reserveQuantityMaximum":null,"unit":"","allowStockCheck":false,"pieceBreakdownMinimum":null,"pieceBreakdownMaximum":null,"allowBackInStockReminder":false,"freeStock":null,"nextPOFreeStock":null,"nextPODueDate":null,"totalPOFreeStock":null,"basketQuantityThresholds":[{"minimum":0,"maximum":99999.99,"stockMessages":[{"stockMessage":" more due in (1-2 weeks)","class":"","stockBreakdownTab":1}]}]},"orderButtonText":"Add to Basket","displayPrice":null,"displaySalePrice":null,"priceMessage":null},"largeSample":{"productId":209029,"stockMessage":{"productTypeID":null,"quantityMinimum":1.0,"quantityMaximum":99.0,"productTypeQuantityMaximum":null,"quantityIncrement":1.0,"reserveQuantityMaximum":null,"unit":"","allowStockCheck":false,"pieceBreakdownMinimum":null,"pieceBreakdownMaximum":null,"allowBackInStockReminder":false,"freeStock":null,"nextPOFreeStock":null,"nextPODueDate":null,"totalPOFreeStock":null,"basketQuantityThresholds":[{"minimum":0,"maximum":99999.99,"stockMessages":[{"stockMessage":" more due in (1-2 weeks)","class":"","stockBreakdownTab":1}]}]},"orderButtonText":"Add to Basket","displayPrice":null,"displaySalePrice":null,"priceMessage":null}}},"Product":{"productId":209027,"sortOrder":0,"productTypeId":15,"templateId":2,"code":"FDG3043/01","brand":"Designers Guild","gtin13":null,"name":"Jardin Chinois Outdoor - Jade","AKA":null,"size":null,"imageId":144673,"imageAltText":"Jardin Chinois Outdoor - Jade Cutting","imageTitleText":"Jardin Chinois Outdoor - Jade Cutting","rRPMessage":null,"rLRRP":null,"rLTradePrice":null,"displayPrice":null,"displaySalePrice":null,"priceMessage":null,"statusMessage":null,"urlSemantics":"fabric/designers-guild/jardin-chinois-outdoor-jade-fabric","productPageId":37883,"url":"/jp/fabric/designers-guild/jardin-chinois-outdoor-jade-fabric/p37883","itemAvailability":"InStock","primaryProduct":true,"orderFormGroupId":null,"orderFormName":"Jardin Chinois Outdoor - Jade","attributes":null,"orderFormGroup":null,"orderFormProperties":[{"key":"Colour","value":"Jade"},{"key":"Code","value":"FDG3043/01"}],"controls":{"allowOrder":false,"allowReserve":false,"allowReserveWithBatchSample":false,"allowSample":false,"allowLargeSample":false,"allowBackInStockReminder":false,"disableOrder":false,"disableSample":false},"stockMessage":{"productTypeID":15,"quantityMinimum":1.0,"quantityMaximum":0.0,"productTypeQuantityMaximum":null,"quantityIncrement":0.1,"reserveQuantityMaximum":50.0,"unit":"m","allowStockCheck":false,"pieceBreakdownMinimum":1.0,"pieceBreakdownMaximum":50.0,"allowBackInStockReminder":false,"freeStock":198.2,"nextPOFreeStock":0.0,"nextPODueDate":null,"totalPOFreeStock":0.0,"basketQuantityThresholds":[{"minimum":0,"maximum":99999.99}]},"orderButtonText":"Add to Basket","reserveButtonText":"Reserve","reserveWithBatchSampleButtonText":"Reserve with Batch Sample","sample":{"productId":209028,"stockMessage":{"productTypeID":null,"quantityMinimum":1.0,"quantityMaximum":99.0,"productTypeQuantityMaximum":null,"quantityIncrement":1.0,"reserveQuantityMaximum":null,"unit":"","allowStockCheck":false,"pieceBreakdownMinimum":null,"pieceBreakdownMaximum":null,"allowBackInStockReminder":false,"freeStock":null,"nextPOFreeStock":null,"nextPODueDate":null,"totalPOFreeStock":null,"basketQuantityThresholds":[{"minimum":0,"maximum":99999.99,"stockMessages":[{"stockMessage":" more due in (1-2 weeks)","class":"","stockBreakdownTab":1}]}]},"orderButtonText":"Add to Basket","displayPrice":null,"displaySalePrice":null,"priceMessage":null},"largeSample":{"productId":209029,"stockMessage":{"productTypeID":null,"quantityMinimum":1.0,"quantityMaximum":99.0,"productTypeQuantityMaximum":null,"quantityIncrement":1.0,"reserveQuantityMaximum":null,"unit":"","allowStockCheck":false,"pieceBreakdownMinimum":null,"pieceBreakdownMaximum":null,"allowBackInStockReminder":false,"freeStock":null,"nextPOFreeStock":null,"nextPODueDate":null,"totalPOFreeStock":null,"basketQuantityThresholds":[{"minimum":0,"maximum":99999.99,"stockMessages":[{"stockMessage":" more due in (1-2 weeks)","class":"","stockBreakdownTab":1}]}]},"orderButtonText":"Add to Basket","displayPrice":null,"displaySalePrice":null,"priceMessage":null}},"Carousel":{"CarouselID":"#product-209027-carsouel","WrapperCSSClass":null,"AspectRatio":1.0,"Heading":"Jardin Chinois Outdoor - Jade","Images":[{"ImageID":144673,"SortOrder":0,"AltText":"Jardin Chinois Outdoor - Jade Cutting","Overlay":null,"MaxWidth":null,"ImageSize":1,"ForceLazyLoading":false}],"DisplayThumbnails":false,"DisplayDashes":true,"Interval":null,"PermitLargeImageModal":true},"ProductID":209027,"ProductTypeID":15,"ProductPageID":37883,"ProductCode":"FDG3043/01","Brand":"Designers Guild","OrderFormID":"#product-209027","OrderFormCarouselID":"#product-209027-slide","PrimaryProduct":true,"OrderFormGroupID":null,"OrderFormGroup":null,"Size":null,"OrderFormName":"Jardin Chinois Outdoor - Jade","BasketName":"Jardin Chinois Outdoor - Jade","SortOrder":0,"Attributes":null,"Image":{"imageId":144673,"templateImageId":2,"altText":"Jardin Chinois Outdoor - Jade Cutting","titleText":"Jardin Chinois Outdoor - Jade Cutting","sortOrder":0,"maxWidth":488},"OrderFormProperties":[{"Key":"Colour","Value":"Jade"},{"Key":"Code","Value":"FDG3043/01"}],"AllowSample":false,"AllowLargeSample":false,"AllowOrder":false,"AllowReserve":false,"AllowReserveWithBatchCutting":false,"ClientProductViewModels":"","URLKeywords":"fabric/designers-guild/jardin-chinois-outdoor-jade-fabric","ImageLinkToProductPage":true,"IsLifestyle":false,"IsHotspot":false}},{"X":81.8420666176201,"x":"calc(81.8421% - 12.5px)","Y":51.4121215615496,"y":"calc(51.4121% - 12.5px)","OverlayPosition":"top-right","Product":{"Solitary":false,"ProductBase":{"x":81.842066617620077,"y":51.412121561549647,"product":{"productId":205452,"sortOrder":0,"productTypeId":15,"templateId":2,"code":"FDG3029/01","brand":"Designers Guild","gtin13":null,"name":"Odisha - Peridot","AKA":null,"size":null,"imageId":138726,"imageAltText":"Odisha - Peridot Cutting","imageTitleText":"Odisha - Peridot Cutting","rRPMessage":null,"rLRRP":null,"rLTradePrice":null,"displayPrice":null,"displaySalePrice":null,"priceMessage":null,"statusMessage":null,"urlSemantics":"fabric/designers-guild/odisha-peridot-fabric","productPageId":36412,"url":"/jp/fabric/designers-guild/odisha-peridot-fabric/p36412","itemAvailability":"InStock","primaryProduct":true,"orderFormGroupId":null,"orderFormName":"Odisha - Peridot","attributes":null,"orderFormGroup":null,"orderFormProperties":[{"key":"Colour","value":"Peridot"},{"key":"Code","value":"FDG3029/01"}],"controls":{"allowOrder":false,"allowReserve":false,"allowReserveWithBatchSample":false,"allowSample":false,"allowLargeSample":false,"allowBackInStockReminder":false,"disableOrder":false,"disableSample":false},"stockMessage":{"productTypeID":15,"quantityMinimum":1.0,"quantityMaximum":0.0,"productTypeQuantityMaximum":null,"quantityIncrement":0.1,"reserveQuantityMaximum":50.0,"unit":"m","allowStockCheck":false,"pieceBreakdownMinimum":1.0,"pieceBreakdownMaximum":50.0,"allowBackInStockReminder":false,"freeStock":55.8,"nextPOFreeStock":0.0,"nextPODueDate":null,"totalPOFreeStock":0.0,"basketQuantityThresholds":[{"minimum":0,"maximum":99999.99}]},"orderButtonText":"Add to Basket","reserveButtonText":"Reserve","reserveWithBatchSampleButtonText":"Reserve with Batch Sample","sample":{"productId":205453,"stockMessage":{"productTypeID":null,"quantityMinimum":1.0,"quantityMaximum":99.0,"productTypeQuantityMaximum":null,"quantityIncrement":1.0,"reserveQuantityMaximum":null,"unit":"","allowStockCheck":false,"pieceBreakdownMinimum":null,"pieceBreakdownMaximum":null,"allowBackInStockReminder":false,"freeStock":null,"nextPOFreeStock":null,"nextPODueDate":null,"totalPOFreeStock":null,"basketQuantityThresholds":[{"minimum":0,"maximum":99999.99,"stockMessages":[{"stockMessage":" more due in (1-2 weeks)","class":"","stockBreakdownTab":1}]}]},"orderButtonText":"Add to Basket","displayPrice":null,"displaySalePrice":null,"priceMessage":null},"largeSample":{"productId":205454,"stockMessage":{"productTypeID":null,"quantityMinimum":1.0,"quantityMaximum":99.0,"productTypeQuantityMaximum":null,"quantityIncrement":1.0,"reserveQuantityMaximum":null,"unit":"","allowStockCheck":false,"pieceBreakdownMinimum":null,"pieceBreakdownMaximum":null,"allowBackInStockReminder":false,"freeStock":null,"nextPOFreeStock":null,"nextPODueDate":null,"totalPOFreeStock":null,"basketQuantityThresholds":[{"minimum":0,"maximum":99999.99,"stockMessages":[{"stockMessage":" more due in (1-2 weeks)","class":"","stockBreakdownTab":1}]}]},"orderButtonText":"Add to Basket","displayPrice":null,"displaySalePrice":null,"priceMessage":null}}},"Product":{"productId":205452,"sortOrder":0,"productTypeId":15,"templateId":2,"code":"FDG3029/01","brand":"Designers Guild","gtin13":null,"name":"Odisha - Peridot","AKA":null,"size":null,"imageId":138726,"imageAltText":"Odisha - Peridot Cutting","imageTitleText":"Odisha - Peridot Cutting","rRPMessage":null,"rLRRP":null,"rLTradePrice":null,"displayPrice":null,"displaySalePrice":null,"priceMessage":null,"statusMessage":null,"urlSemantics":"fabric/designers-guild/odisha-peridot-fabric","productPageId":36412,"url":"/jp/fabric/designers-guild/odisha-peridot-fabric/p36412","itemAvailability":"InStock","primaryProduct":true,"orderFormGroupId":null,"orderFormName":"Odisha - Peridot","attributes":null,"orderFormGroup":null,"orderFormProperties":[{"key":"Colour","value":"Peridot"},{"key":"Code","value":"FDG3029/01"}],"controls":{"allowOrder":false,"allowReserve":false,"allowReserveWithBatchSample":false,"allowSample":false,"allowLargeSample":false,"allowBackInStockReminder":false,"disableOrder":false,"disableSample":false},"stockMessage":{"productTypeID":15,"quantityMinimum":1.0,"quantityMaximum":0.0,"productTypeQuantityMaximum":null,"quantityIncrement":0.1,"reserveQuantityMaximum":50.0,"unit":"m","allowStockCheck":false,"pieceBreakdownMinimum":1.0,"pieceBreakdownMaximum":50.0,"allowBackInStockReminder":false,"freeStock":55.8,"nextPOFreeStock":0.0,"nextPODueDate":null,"totalPOFreeStock":0.0,"basketQuantityThresholds":[{"minimum":0,"maximum":99999.99}]},"orderButtonText":"Add to Basket","reserveButtonText":"Reserve","reserveWithBatchSampleButtonText":"Reserve with Batch Sample","sample":{"productId":205453,"stockMessage":{"productTypeID":null,"quantityMinimum":1.0,"quantityMaximum":99.0,"productTypeQuantityMaximum":null,"quantityIncrement":1.0,"reserveQuantityMaximum":null,"unit":"","allowStockCheck":false,"pieceBreakdownMinimum":null,"pieceBreakdownMaximum":null,"allowBackInStockReminder":false,"freeStock":null,"nextPOFreeStock":null,"nextPODueDate":null,"totalPOFreeStock":null,"basketQuantityThresholds":[{"minimum":0,"maximum":99999.99,"stockMessages":[{"stockMessage":" more due in (1-2 weeks)","class":"","stockBreakdownTab":1}]}]},"orderButtonText":"Add to Basket","displayPrice":null,"displaySalePrice":null,"priceMessage":null},"largeSample":{"productId":205454,"stockMessage":{"productTypeID":null,"quantityMinimum":1.0,"quantityMaximum":99.0,"productTypeQuantityMaximum":null,"quantityIncrement":1.0,"reserveQuantityMaximum":null,"unit":"","allowStockCheck":false,"pieceBreakdownMinimum":null,"pieceBreakdownMaximum":null,"allowBackInStockReminder":false,"freeStock":null,"nextPOFreeStock":null,"nextPODueDate":null,"totalPOFreeStock":null,"basketQuantityThresholds":[{"minimum":0,"maximum":99999.99,"stockMessages":[{"stockMessage":" more due in (1-2 weeks)","class":"","stockBreakdownTab":1}]}]},"orderButtonText":"Add to Basket","displayPrice":null,"displaySalePrice":null,"priceMessage":null}},"Carousel":{"CarouselID":"#product-205452-carsouel","WrapperCSSClass":null,"AspectRatio":1.0,"Heading":"Odisha - Peridot","Images":[{"ImageID":138726,"SortOrder":0,"AltText":"Odisha - Peridot Cutting","Overlay":null,"MaxWidth":null,"ImageSize":1,"ForceLazyLoading":false}],"DisplayThumbnails":false,"DisplayDashes":true,"Interval":null,"PermitLargeImageModal":true},"ProductID":205452,"ProductTypeID":15,"ProductPageID":36412,"ProductCode":"FDG3029/01","Brand":"Designers Guild","OrderFormID":"#product-205452","OrderFormCarouselID":"#product-205452-slide","PrimaryProduct":true,"OrderFormGroupID":null,"OrderFormGroup":null,"Size":null,"OrderFormName":"Odisha - Peridot","BasketName":"Odisha - Peridot","SortOrder":0,"Attributes":null,"Image":{"imageId":138726,"templateImageId":2,"altText":"Odisha - Peridot Cutting","titleText":"Odisha - Peridot Cutting","sortOrder":0,"maxWidth":488},"OrderFormProperties":[{"Key":"Colour","Value":"Peridot"},{"Key":"Code","Value":"FDG3029/01"}],"AllowSample":false,"AllowLargeSample":false,"AllowOrder":false,"AllowReserve":false,"AllowReserveWithBatchCutting":false,"ClientProductViewModels":"","URLKeywords":"fabric/designers-guild/odisha-peridot-fabric","ImageLinkToProductPage":true,"IsLifestyle":false,"IsHotspot":false}}]},{"ImageID":146042,"Hotspots":[{"X":30.0043666372348,"x":"calc(30.0044% - 12.5px)","Y":37.2050620697357,"y":"calc(37.2051% - 12.5px)","OverlayPosition":"top-left","Product":{"Solitary":false,"ProductBase":{"x":30.004366637234771,"y":37.205062069735682,"product":{"productId":209015,"sortOrder":0,"productTypeId":15,"templateId":2,"code":"FDG3042/02","brand":"Designers Guild","gtin13":null,"name":"Savine Outdoor - Grass","AKA":null,"size":null,"imageId":144586,"imageAltText":"Savine Outdoor - Grass Cutting","imageTitleText":"Savine Outdoor - Grass Cutting","rRPMessage":null,"rLRRP":null,"rLTradePrice":null,"displayPrice":null,"displaySalePrice":null,"priceMessage":null,"statusMessage":null,"urlSemantics":"fabric/designers-guild/savine-outdoor-grass-fabric","productPageId":37874,"url":"/jp/fabric/designers-guild/savine-outdoor-grass-fabric/p37874","itemAvailability":"InStock","primaryProduct":true,"orderFormGroupId":null,"orderFormName":"Savine Outdoor - Grass","attributes":null,"orderFormGroup":null,"orderFormProperties":[{"key":"Colour","value":"Grass"},{"key":"Code","value":"FDG3042/02"}],"controls":{"allowOrder":false,"allowReserve":false,"allowReserveWithBatchSample":false,"allowSample":false,"allowLargeSample":false,"allowBackInStockReminder":false,"disableOrder":false,"disableSample":false},"stockMessage":{"productTypeID":15,"quantityMinimum":1.0,"quantityMaximum":0.0,"productTypeQuantityMaximum":null,"quantityIncrement":0.1,"reserveQuantityMaximum":50.0,"unit":"m","allowStockCheck":false,"pieceBreakdownMinimum":1.0,"pieceBreakdownMaximum":50.0,"allowBackInStockReminder":false,"freeStock":81.3,"nextPOFreeStock":0.0,"nextPODueDate":null,"totalPOFreeStock":0.0,"basketQuantityThresholds":[{"minimum":0,"maximum":99999.99}]},"orderButtonText":"Add to Basket","reserveButtonText":"Reserve","reserveWithBatchSampleButtonText":"Reserve with Batch Sample","sample":{"productId":209016,"stockMessage":{"productTypeID":null,"quantityMinimum":1.0,"quantityMaximum":99.0,"productTypeQuantityMaximum":null,"quantityIncrement":1.0,"reserveQuantityMaximum":null,"unit":"","allowStockCheck":false,"pieceBreakdownMinimum":null,"pieceBreakdownMaximum":null,"allowBackInStockReminder":false,"freeStock":null,"nextPOFreeStock":null,"nextPODueDate":null,"totalPOFreeStock":null,"basketQuantityThresholds":[{"minimum":0,"maximum":99999.99,"stockMessages":[{"stockMessage":" more due in (1-2 weeks)","class":"","stockBreakdownTab":1}]}]},"orderButtonText":"Add to Basket","displayPrice":null,"displaySalePrice":null,"priceMessage":null},"largeSample":{"productId":209017,"stockMessage":{"productTypeID":null,"quantityMinimum":1.0,"quantityMaximum":99.0,"productTypeQuantityMaximum":null,"quantityIncrement":1.0,"reserveQuantityMaximum":null,"unit":"","allowStockCheck":false,"pieceBreakdownMinimum":null,"pieceBreakdownMaximum":null,"allowBackInStockReminder":false,"freeStock":null,"nextPOFreeStock":null,"nextPODueDate":null,"totalPOFreeStock":null,"basketQuantityThresholds":[{"minimum":0,"maximum":99999.99,"stockMessages":[{"stockMessage":" more due in (1-2 weeks)","class":"","stockBreakdownTab":1}]}]},"orderButtonText":"Add to Basket","displayPrice":null,"displaySalePrice":null,"priceMessage":null}}},"Product":{"productId":209015,"sortOrder":0,"productTypeId":15,"templateId":2,"code":"FDG3042/02","brand":"Designers Guild","gtin13":null,"name":"Savine Outdoor - Grass","AKA":null,"size":null,"imageId":144586,"imageAltText":"Savine Outdoor - Grass Cutting","imageTitleText":"Savine Outdoor - Grass Cutting","rRPMessage":null,"rLRRP":null,"rLTradePrice":null,"displayPrice":null,"displaySalePrice":null,"priceMessage":null,"statusMessage":null,"urlSemantics":"fabric/designers-guild/savine-outdoor-grass-fabric","productPageId":37874,"url":"/jp/fabric/designers-guild/savine-outdoor-grass-fabric/p37874","itemAvailability":"InStock","primaryProduct":true,"orderFormGroupId":null,"orderFormName":"Savine Outdoor - Grass","attributes":null,"orderFormGroup":null,"orderFormProperties":[{"key":"Colour","value":"Grass"},{"key":"Code","value":"FDG3042/02"}],"controls":{"allowOrder":false,"allowReserve":false,"allowReserveWithBatchSample":false,"allowSample":false,"allowLargeSample":false,"allowBackInStockReminder":false,"disableOrder":false,"disableSample":false},"stockMessage":{"productTypeID":15,"quantityMinimum":1.0,"quantityMaximum":0.0,"productTypeQuantityMaximum":null,"quantityIncrement":0.1,"reserveQuantityMaximum":50.0,"unit":"m","allowStockCheck":false,"pieceBreakdownMinimum":1.0,"pieceBreakdownMaximum":50.0,"allowBackInStockReminder":false,"freeStock":81.3,"nextPOFreeStock":0.0,"nextPODueDate":null,"totalPOFreeStock":0.0,"basketQuantityThresholds":[{"minimum":0,"maximum":99999.99}]},"orderButtonText":"Add to Basket","reserveButtonText":"Reserve","reserveWithBatchSampleButtonText":"Reserve with Batch Sample","sample":{"productId":209016,"stockMessage":{"productTypeID":null,"quantityMinimum":1.0,"quantityMaximum":99.0,"productTypeQuantityMaximum":null,"quantityIncrement":1.0,"reserveQuantityMaximum":null,"unit":"","allowStockCheck":false,"pieceBreakdownMinimum":null,"pieceBreakdownMaximum":null,"allowBackInStockReminder":false,"freeStock":null,"nextPOFreeStock":null,"nextPODueDate":null,"totalPOFreeStock":null,"basketQuantityThresholds":[{"minimum":0,"maximum":99999.99,"stockMessages":[{"stockMessage":" more due in (1-2 weeks)","class":"","stockBreakdownTab":1}]}]},"orderButtonText":"Add to Basket","displayPrice":null,"displaySalePrice":null,"priceMessage":null},"largeSample":{"productId":209017,"stockMessage":{"productTypeID":null,"quantityMinimum":1.0,"quantityMaximum":99.0,"productTypeQuantityMaximum":null,"quantityIncrement":1.0,"reserveQuantityMaximum":null,"unit":"","allowStockCheck":false,"pieceBreakdownMinimum":null,"pieceBreakdownMaximum":null,"allowBackInStockReminder":false,"freeStock":null,"nextPOFreeStock":null,"nextPODueDate":null,"totalPOFreeStock":null,"basketQuantityThresholds":[{"minimum":0,"maximum":99999.99,"stockMessages":[{"stockMessage":" more due in (1-2 weeks)","class":"","stockBreakdownTab":1}]}]},"orderButtonText":"Add to Basket","displayPrice":null,"displaySalePrice":null,"priceMessage":null}},"Carousel":{"CarouselID":"#product-209015-carsouel","WrapperCSSClass":null,"AspectRatio":1.0,"Heading":"Savine Outdoor - Grass","Images":[{"ImageID":144586,"SortOrder":0,"AltText":"Savine Outdoor - Grass Cutting","Overlay":null,"MaxWidth":null,"ImageSize":1,"ForceLazyLoading":false}],"DisplayThumbnails":false,"DisplayDashes":true,"Interval":null,"PermitLargeImageModal":true},"ProductID":209015,"ProductTypeID":15,"ProductPageID":37874,"ProductCode":"FDG3042/02","Brand":"Designers Guild","OrderFormID":"#product-209015","OrderFormCarouselID":"#product-209015-slide","PrimaryProduct":true,"OrderFormGroupID":null,"OrderFormGroup":null,"Size":null,"OrderFormName":"Savine Outdoor - Grass","BasketName":"Savine Outdoor - Grass","SortOrder":0,"Attributes":null,"Image":{"imageId":144586,"templateImageId":2,"altText":"Savine Outdoor - Grass Cutting","titleText":"Savine Outdoor - Grass Cutting","sortOrder":0,"maxWidth":488},"OrderFormProperties":[{"Key":"Colour","Value":"Grass"},{"Key":"Code","Value":"FDG3042/02"}],"AllowSample":false,"AllowLargeSample":false,"AllowOrder":false,"AllowReserve":false,"AllowReserveWithBatchCutting":false,"ClientProductViewModels":"","URLKeywords":"fabric/designers-guild/savine-outdoor-grass-fabric","ImageLinkToProductPage":true,"IsLifestyle":false,"IsHotspot":false}},{"X":72.147890314344,"x":"calc(72.1479% - 12.5px)","Y":10.8984417073115,"y":"calc(10.8984% - 12.5px)","OverlayPosition":"top-right","Product":{"Solitary":false,"ProductBase":{"x":72.147890314343982,"y":10.898441707311511,"product":{"productId":209027,"sortOrder":0,"productTypeId":15,"templateId":2,"code":"FDG3043/01","brand":"Designers Guild","gtin13":null,"name":"Jardin Chinois Outdoor - Jade","AKA":null,"size":null,"imageId":144673,"imageAltText":"Jardin Chinois Outdoor - Jade Cutting","imageTitleText":"Jardin Chinois Outdoor - Jade Cutting","rRPMessage":null,"rLRRP":null,"rLTradePrice":null,"displayPrice":null,"displaySalePrice":null,"priceMessage":null,"statusMessage":null,"urlSemantics":"fabric/designers-guild/jardin-chinois-outdoor-jade-fabric","productPageId":37883,"url":"/jp/fabric/designers-guild/jardin-chinois-outdoor-jade-fabric/p37883","itemAvailability":"InStock","primaryProduct":true,"orderFormGroupId":null,"orderFormName":"Jardin Chinois Outdoor - Jade","attributes":null,"orderFormGroup":null,"orderFormProperties":[{"key":"Colour","value":"Jade"},{"key":"Code","value":"FDG3043/01"}],"controls":{"allowOrder":false,"allowReserve":false,"allowReserveWithBatchSample":false,"allowSample":false,"allowLargeSample":false,"allowBackInStockReminder":false,"disableOrder":false,"disableSample":false},"stockMessage":{"productTypeID":15,"quantityMinimum":1.0,"quantityMaximum":0.0,"productTypeQuantityMaximum":null,"quantityIncrement":0.1,"reserveQuantityMaximum":50.0,"unit":"m","allowStockCheck":false,"pieceBreakdownMinimum":1.0,"pieceBreakdownMaximum":50.0,"allowBackInStockReminder":false,"freeStock":198.2,"nextPOFreeStock":0.0,"nextPODueDate":null,"totalPOFreeStock":0.0,"basketQuantityThresholds":[{"minimum":0,"maximum":99999.99}]},"orderButtonText":"Add to Basket","reserveButtonText":"Reserve","reserveWithBatchSampleButtonText":"Reserve with Batch Sample","sample":{"productId":209028,"stockMessage":{"productTypeID":null,"quantityMinimum":1.0,"quantityMaximum":99.0,"productTypeQuantityMaximum":null,"quantityIncrement":1.0,"reserveQuantityMaximum":null,"unit":"","allowStockCheck":false,"pieceBreakdownMinimum":null,"pieceBreakdownMaximum":null,"allowBackInStockReminder":false,"freeStock":null,"nextPOFreeStock":null,"nextPODueDate":null,"totalPOFreeStock":null,"basketQuantityThresholds":[{"minimum":0,"maximum":99999.99,"stockMessages":[{"stockMessage":" more due in (1-2 weeks)","class":"","stockBreakdownTab":1}]}]},"orderButtonText":"Add to Basket","displayPrice":null,"displaySalePrice":null,"priceMessage":null},"largeSample":{"productId":209029,"stockMessage":{"productTypeID":null,"quantityMinimum":1.0,"quantityMaximum":99.0,"productTypeQuantityMaximum":null,"quantityIncrement":1.0,"reserveQuantityMaximum":null,"unit":"","allowStockCheck":false,"pieceBreakdownMinimum":null,"pieceBreakdownMaximum":null,"allowBackInStockReminder":false,"freeStock":null,"nextPOFreeStock":null,"nextPODueDate":null,"totalPOFreeStock":null,"basketQuantityThresholds":[{"minimum":0,"maximum":99999.99,"stockMessages":[{"stockMessage":" more due in (1-2 weeks)","class":"","stockBreakdownTab":1}]}]},"orderButtonText":"Add to Basket","displayPrice":null,"displaySalePrice":null,"priceMessage":null}}},"Product":{"productId":209027,"sortOrder":0,"productTypeId":15,"templateId":2,"code":"FDG3043/01","brand":"Designers Guild","gtin13":null,"name":"Jardin Chinois Outdoor - Jade","AKA":null,"size":null,"imageId":144673,"imageAltText":"Jardin Chinois Outdoor - Jade Cutting","imageTitleText":"Jardin Chinois Outdoor - Jade Cutting","rRPMessage":null,"rLRRP":null,"rLTradePrice":null,"displayPrice":null,"displaySalePrice":null,"priceMessage":null,"statusMessage":null,"urlSemantics":"fabric/designers-guild/jardin-chinois-outdoor-jade-fabric","productPageId":37883,"url":"/jp/fabric/designers-guild/jardin-chinois-outdoor-jade-fabric/p37883","itemAvailability":"InStock","primaryProduct":true,"orderFormGroupId":null,"orderFormName":"Jardin Chinois Outdoor - Jade","attributes":null,"orderFormGroup":null,"orderFormProperties":[{"key":"Colour","value":"Jade"},{"key":"Code","value":"FDG3043/01"}],"controls":{"allowOrder":false,"allowReserve":false,"allowReserveWithBatchSample":false,"allowSample":false,"allowLargeSample":false,"allowBackInStockReminder":false,"disableOrder":false,"disableSample":false},"stockMessage":{"productTypeID":15,"quantityMinimum":1.0,"quantityMaximum":0.0,"productTypeQuantityMaximum":null,"quantityIncrement":0.1,"reserveQuantityMaximum":50.0,"unit":"m","allowStockCheck":false,"pieceBreakdownMinimum":1.0,"pieceBreakdownMaximum":50.0,"allowBackInStockReminder":false,"freeStock":198.2,"nextPOFreeStock":0.0,"nextPODueDate":null,"totalPOFreeStock":0.0,"basketQuantityThresholds":[{"minimum":0,"maximum":99999.99}]},"orderButtonText":"Add to Basket","reserveButtonText":"Reserve","reserveWithBatchSampleButtonText":"Reserve with Batch Sample","sample":{"productId":209028,"stockMessage":{"productTypeID":null,"quantityMinimum":1.0,"quantityMaximum":99.0,"productTypeQuantityMaximum":null,"quantityIncrement":1.0,"reserveQuantityMaximum":null,"unit":"","allowStockCheck":false,"pieceBreakdownMinimum":null,"pieceBreakdownMaximum":null,"allowBackInStockReminder":false,"freeStock":null,"nextPOFreeStock":null,"nextPODueDate":null,"totalPOFreeStock":null,"basketQuantityThresholds":[{"minimum":0,"maximum":99999.99,"stockMessages":[{"stockMessage":" more due in (1-2 weeks)","class":"","stockBreakdownTab":1}]}]},"orderButtonText":"Add to Basket","displayPrice":null,"displaySalePrice":null,"priceMessage":null},"largeSample":{"productId":209029,"stockMessage":{"productTypeID":null,"quantityMinimum":1.0,"quantityMaximum":99.0,"productTypeQuantityMaximum":null,"quantityIncrement":1.0,"reserveQuantityMaximum":null,"unit":"","allowStockCheck":false,"pieceBreakdownMinimum":null,"pieceBreakdownMaximum":null,"allowBackInStockReminder":false,"freeStock":null,"nextPOFreeStock":null,"nextPODueDate":null,"totalPOFreeStock":null,"basketQuantityThresholds":[{"minimum":0,"maximum":99999.99,"stockMessages":[{"stockMessage":" more due in (1-2 weeks)","class":"","stockBreakdownTab":1}]}]},"orderButtonText":"Add to Basket","displayPrice":null,"displaySalePrice":null,"priceMessage":null}},"Carousel":{"CarouselID":"#product-209027-carsouel","WrapperCSSClass":null,"AspectRatio":1.0,"Heading":"Jardin Chinois Outdoor - Jade","Images":[{"ImageID":144673,"SortOrder":0,"AltText":"Jardin Chinois Outdoor - Jade Cutting","Overlay":null,"MaxWidth":null,"ImageSize":1,"ForceLazyLoading":false}],"DisplayThumbnails":false,"DisplayDashes":true,"Interval":null,"PermitLargeImageModal":true},"ProductID":209027,"ProductTypeID":15,"ProductPageID":37883,"ProductCode":"FDG3043/01","Brand":"Designers Guild","OrderFormID":"#product-209027","OrderFormCarouselID":"#product-209027-slide","PrimaryProduct":true,"OrderFormGroupID":null,"OrderFormGroup":null,"Size":null,"OrderFormName":"Jardin Chinois Outdoor - Jade","BasketName":"Jardin Chinois Outdoor - Jade","SortOrder":0,"Attributes":null,"Image":{"imageId":144673,"templateImageId":2,"altText":"Jardin Chinois Outdoor - Jade Cutting","titleText":"Jardin Chinois Outdoor - Jade Cutting","sortOrder":0,"maxWidth":488},"OrderFormProperties":[{"Key":"Colour","Value":"Jade"},{"Key":"Code","Value":"FDG3043/01"}],"AllowSample":false,"AllowLargeSample":false,"AllowOrder":false,"AllowReserve":false,"AllowReserveWithBatchCutting":false,"ClientProductViewModels":"","URLKeywords":"fabric/designers-guild/jardin-chinois-outdoor-jade-fabric","ImageLinkToProductPage":true,"IsLifestyle":false,"IsHotspot":false}}]}],"RecentlyViewed":[],"MasterDefinition":{"SiteSectionID":null,"TitleTag":"Jardin Chinois Outdoor Jade Fabric | Designers Guild","MetaDescription":"Distinctive brushstrokes create layered leaves on a paint-speckled ground to illustrate an atmospheric bamboo garden. This decorative design is digitally ","BackInStockReminder":null,"ItemsInBasket":0.0,"UrlBreakdown":{"ContentType":1,"ContentId":37883,"ContentDate":"2023-12-05T00:00:00","SemanticString":"fabric/designers-guild/jardin-chinois-outdoor-jade-fabric","countryDetails":{"CountryLanguageID":15,"RegionID":4,"CountryID":118,"CountryCode":"JP","LanguageID":11,"SortOrder":71,"Name":"Japan","URL":"jp","DotNetCulture":"ja-JP","ShopEnabled":false,"LanguageCode":"jp","LanguageDotNetCulture":"ja-JP","MertexCurrencyCode":null,"CurrencyCode":null,"PriceListID":null,"AllowTradeOrders":false,"AcceptAmazonPay":false,"BuyOnlineRedirectAllowed":false,"EcommerceEnabled":false,"SamplesEnabled":false},"contentTypeAndIdNotFound":false,"CountryAwareness":{"Match":false,"Culture":"us","objCountryItem":{"CountryLanguageID":5,"RegionID":2,"CountryID":238,"CountryCode":null,"LanguageID":2,"SortOrder":1,"Name":"United States","URL":"us","DotNetCulture":"en-US","ShopEnabled":true,"LanguageCode":"us","LanguageDotNetCulture":"en-US","MertexCurrencyCode":"USD","CurrencyCode":"USD","PriceListID":2,"AllowTradeOrders":true,"AcceptAmazonPay":true,"BuyOnlineRedirectAllowed":false,"EcommerceEnabled":false,"SamplesEnabled":false}},"GeoIPCulture":null,"siteCountryNotFoundInUrl":false},"GoogleHrefs":[{"hreflang":"de","href":"https://www.designersguild.com/de/fabric/designers-guild/jardin-chinois-outdoor-jade-fabric/p37883"},{"hreflang":"fr","href":"https://www.designersguild.com/fr/fabric/designers-guild/jardin-chinois-outdoor-jade-fabric/p37883"},{"hreflang":"en-gb","href":"https://www.designersguild.com/uk/fabric/designers-guild/jardin-chinois-outdoor-jade-fabric/p37883"},{"hreflang":"en-se","href":"https://www.designersguild.com/se/fabric/designers-guild/jardin-chinois-outdoor-jade-fabric/p37883"},{"hreflang":"en-us","href":"https://www.designersguild.com/us/fabric/designers-guild/jardin-chinois-outdoor-jade-fabric/p37883"},{"hreflang":"es","href":"https://www.designersguild.com/es/fabric/designers-guild/jardin-chinois-outdoor-jade-fabric/p37883"},{"hreflang":"it-it","href":"https://www.designersguild.com/it/fabric/designers-guild/jardin-chinois-outdoor-jade-fabric/p37883"},{"hreflang":"en-nl","href":"https://www.designersguild.com/nl/fabric/designers-guild/jardin-chinois-outdoor-jade-fabric/p37883"},{"hreflang":"ru","href":"https://www.designersguild.com/ru/fabric/designers-guild/jardin-chinois-outdoor-jade-fabric/p37883"},{"hreflang":"ja-jp","href":"https://www.designersguild.com/jp/fabric/designers-guild/jardin-chinois-outdoor-jade-fabric/p37883"},{"hreflang":"en-be","href":"https://www.designersguild.com/be/fabric/designers-guild/jardin-chinois-outdoor-jade-fabric/p37883"},{"hreflang":"en-au","href":"https://www.designersguild.com/au/fabric/designers-guild/jardin-chinois-outdoor-jade-fabric/p37883"},{"hreflang":"en-dk","href":"https://www.designersguild.com/dk/fabric/designers-guild/jardin-chinois-outdoor-jade-fabric/p37883"},{"hreflang":"en-gr","href":"https://www.designersguild.com/eu/fabric/designers-guild/jardin-chinois-outdoor-jade-fabric/p37883"},{"hreflang":"en-no","href":"https://www.designersguild.com/no/fabric/designers-guild/jardin-chinois-outdoor-jade-fabric/p37883"},{"hreflang":"de-at","href":"https://www.designersguild.com/at/fabric/designers-guild/jardin-chinois-outdoor-jade-fabric/p37883"},{"hreflang":"de-ch","href":"https://www.designersguild.com/de-ch/fabric/designers-guild/jardin-chinois-outdoor-jade-fabric/p37883"},{"hreflang":"fr-ch","href":"https://www.designersguild.com/fr-ch/fabric/designers-guild/jardin-chinois-outdoor-jade-fabric/p37883"},{"hreflang":"en","href":"https://www.designersguild.com/row/fabric/designers-guild/jardin-chinois-outdoor-jade-fabric/p37883"},{"hreflang":"en-nz","href":"https://www.designersguild.com/nz/fabric/designers-guild/jardin-chinois-outdoor-jade-fabric/p37883"},{"hreflang":"en-ie","href":"https://www.designersguild.com/ie/fabric/designers-guild/jardin-chinois-outdoor-jade-fabric/p37883"},{"hreflang":"fi-fi","href":"https://www.designersguild.com/fi/fabric/designers-guild/jardin-chinois-outdoor-jade-fabric/p37883"},{"hreflang":"x-default","href":"https://www.designersguild.com/uk/fabric/designers-guild/jardin-chinois-outdoor-jade-fabric/p37883"}],"CountryDropDown":{"countryDropDownItems":[{"CountryID":81,"Code":null,"LanguageID":1,"RegionID":3,"LanguageCode":"en","Country":"UK","Region":"Europe","URL":"uk","URLKeywords":"","SortOrder":1,"PageID":0},{"CountryID":15,"Code":null,"LanguageID":4,"RegionID":3,"LanguageCode":"de","Country":"Austria","Region":"Europe","URL":"at","URLKeywords":"","SortOrder":11,"PageID":0},{"CountryID":23,"Code":null,"LanguageID":1,"RegionID":3,"LanguageCode":"en","Country":"Belgium","Region":"Europe","URL":"be","URLKeywords":"","SortOrder":12,"PageID":0},{"CountryID":62,"Code":null,"LanguageID":1,"RegionID":3,"LanguageCode":"en","Country":"Denmark","Region":"Europe","URL":"dk","URLKeywords":"","SortOrder":13,"PageID":0},{"CountryID":74,"Code":null,"LanguageID":15,"RegionID":3,"LanguageCode":"fi","Country":"Finland","Region":"Europe","URL":"fi","URLKeywords":"","SortOrder":15,"PageID":0},{"CountryID":79,"Code":null,"LanguageID":3,"RegionID":3,"LanguageCode":"fr","Country":"France","Region":"Europe","URL":"fr","URLKeywords":"","SortOrder":16,"PageID":0},{"CountryID":60,"Code":null,"LanguageID":4,"RegionID":3,"LanguageCode":"de","Country":"Germany","Region":"Europe","URL":"de","URLKeywords":"","SortOrder":17,"PageID":0},{"CountryID":106,"Code":null,"LanguageID":1,"RegionID":3,"LanguageCode":"en","Country":"Ireland","Region":"Europe","URL":"ie","URLKeywords":"","SortOrder":18,"PageID":0},{"CountryID":114,"Code":null,"LanguageID":6,"RegionID":3,"LanguageCode":"it","Country":"Italy","Region":"Europe","URL":"it","URLKeywords":"","SortOrder":19,"PageID":0},{"CountryID":170,"Code":null,"LanguageID":13,"RegionID":3,"LanguageCode":"en","Country":"Netherlands","Region":"Europe","URL":"nl","URLKeywords":"","SortOrder":20,"PageID":0},{"CountryID":71,"Code":null,"LanguageID":5,"RegionID":3,"LanguageCode":"es","Country":"Spain","Region":"Europe","URL":"es","URLKeywords":"","SortOrder":23,"PageID":0},{"CountryID":202,"Code":null,"LanguageID":1,"RegionID":3,"LanguageCode":"en","Country":"Sweden","Region":"Europe","URL":"se","URLKeywords":"","SortOrder":24,"PageID":0},{"CountryID":171,"Code":null,"LanguageID":1,"RegionID":3,"LanguageCode":"en","Country":"Norway","Region":"Europe","URL":"no","URLKeywords":"","SortOrder":52,"PageID":0},{"CountryID":118,"Code":null,"LanguageID":11,"RegionID":4,"LanguageCode":"jp","Country":"Nihon","Region":"Africa, Asia & the Middle East","URL":"jp","URLKeywords":"","SortOrder":71,"PageID":0},{"CountryID":46,"Code":null,"LanguageID":3,"RegionID":3,"LanguageCode":"fr","Country":"Switzerland","Region":"Europe","URL":"fr-ch","URLKeywords":"","SortOrder":102,"PageID":0},{"CountryID":46,"Code":null,"LanguageID":4,"RegionID":3,"LanguageCode":"de","Country":"Switzerland","Region":"Europe","URL":"de-ch","URLKeywords":"","SortOrder":103,"PageID":0},{"CountryID":196,"Code":null,"LanguageID":10,"RegionID":3,"LanguageCode":"ru","Country":"Russian Federation","Region":"Europe","URL":"ru","URLKeywords":"","SortOrder":109,"PageID":0},{"CountryID":238,"Code":null,"LanguageID":2,"RegionID":2,"LanguageCode":"us","Country":"United States","Region":"North America","URL":"us","URLKeywords":"","SortOrder":125,"PageID":0},{"CountryID":16,"Code":null,"LanguageID":12,"RegionID":6,"LanguageCode":"au","Country":"Australia","Region":"Australasia","URL":"au","URLKeywords":"","SortOrder":150,"PageID":0},{"CountryID":175,"Code":null,"LanguageID":18,"RegionID":6,"LanguageCode":"nz","Country":"New Zealand","Region":"Australasia","URL":"nz","URLKeywords":"","SortOrder":151,"PageID":0},{"CountryID":67,"Code":null,"LanguageID":1,"RegionID":3,"LanguageCode":"en","Country":"Other Countries in Europe","Region":"Europe","URL":"eu","URLKeywords":"","SortOrder":255,"PageID":0},{"CountryID":51,"Code":null,"LanguageID":1,"RegionID":4,"LanguageCode":"en","Country":"Rest of the World","Region":"Africa, Asia & the Middle East","URL":"row","URLKeywords":"","SortOrder":255,"PageID":0}]},"ProductTypeDropDown":{"ProductTypes":[{"ProductTypeID":15,"Name":"Fabric","NamePlural":null,"URLKeywords":null,"SortOrder":0,"FilterIndexRestrictions":null,"ProductPageIDs":null,"FormValue":"fabric"},{"ProductTypeID":18,"Name":"Wallpaper","NamePlural":null,"URLKeywords":null,"SortOrder":0,"FilterIndexRestrictions":null,"ProductPageIDs":null,"FormValue":"wallpaper"},{"ProductTypeID":8,"Name":"Paint","NamePlural":null,"URLKeywords":null,"SortOrder":0,"FilterIndexRestrictions":null,"ProductPageIDs":null,"FormValue":"paint"},{"ProductTypeID":10,"Name":"Rug","NamePlural":null,"URLKeywords":null,"SortOrder":0,"FilterIndexRestrictions":null,"ProductPageIDs":null,"FormValue":"rug"},{"ProductTypeID":4,"Name":"Cushion","NamePlural":null,"URLKeywords":null,"SortOrder":0,"FilterIndexRestrictions":null,"ProductPageIDs":null,"FormValue":"cushion"},{"ProductTypeID":1,"Name":"Bed Linen","NamePlural":null,"URLKeywords":null,"SortOrder":0,"FilterIndexRestrictions":null,"ProductPageIDs":null,"FormValue":"bed-linen"},{"ProductTypeID":2,"Name":"Throw","NamePlural":null,"URLKeywords":null,"SortOrder":0,"FilterIndexRestrictions":null,"ProductPageIDs":null,"FormValue":"throw"},{"ProductTypeID":35,"Name":"Furniture","NamePlural":null,"URLKeywords":null,"SortOrder":0,"FilterIndexRestrictions":null,"ProductPageIDs":null,"FormValue":"furniture"}]},"TradeMember":false,"TradeAllowed":false,"CanViewRRPs":false,"LoginStatus":0,"UserName":null},"Visitor":{"visitorDbId":213343778,"FullName":null,"Email":null,"Culture":null,"VisitorCreatedDT":"0001-01-01T00:00:00","memberId":null,"tradePriceListId":null,"memberTradeAccountNumber":null,"memberTradeAccountID":null,"memberDisplayTradePrice":false,"memberTradeDataSourceJson":null,"tradePermissionAccountAdmin":false,"tradePermissionPlaceOrder":false,"tradePermissionViewAccounts":false,"tradePermissionDownloadPricelistsBrochures":false,"tradePermissionDownloadProductFeeds":false},"DotDigitalBehaviourProfile":{"WebBehaviourTrackingProfileID":"DM-1667704159-01"},"Scrapbook":{"Images":[]},"TradeOrderingAllowed":false,"SearchTerm":null,"ProductType":null,"LanguageID":11,"CountryID":118,"Date":"2023-12-05T00:00:00","ContentType":1,"ContentID":37883,"SiteSectionID":null,"ShowRecentlyViewed":true,"Partial":null,"IsBot":true,"CategoryPageProductType":null}
{"ImageID":144673,"SortOrder":0,"AltText":"Jardin Chinois Outdoor - Jade Cutting","Overlay":null,"MaxWidth":1024,"ImageSize":6,"ForceLazyLoading":false}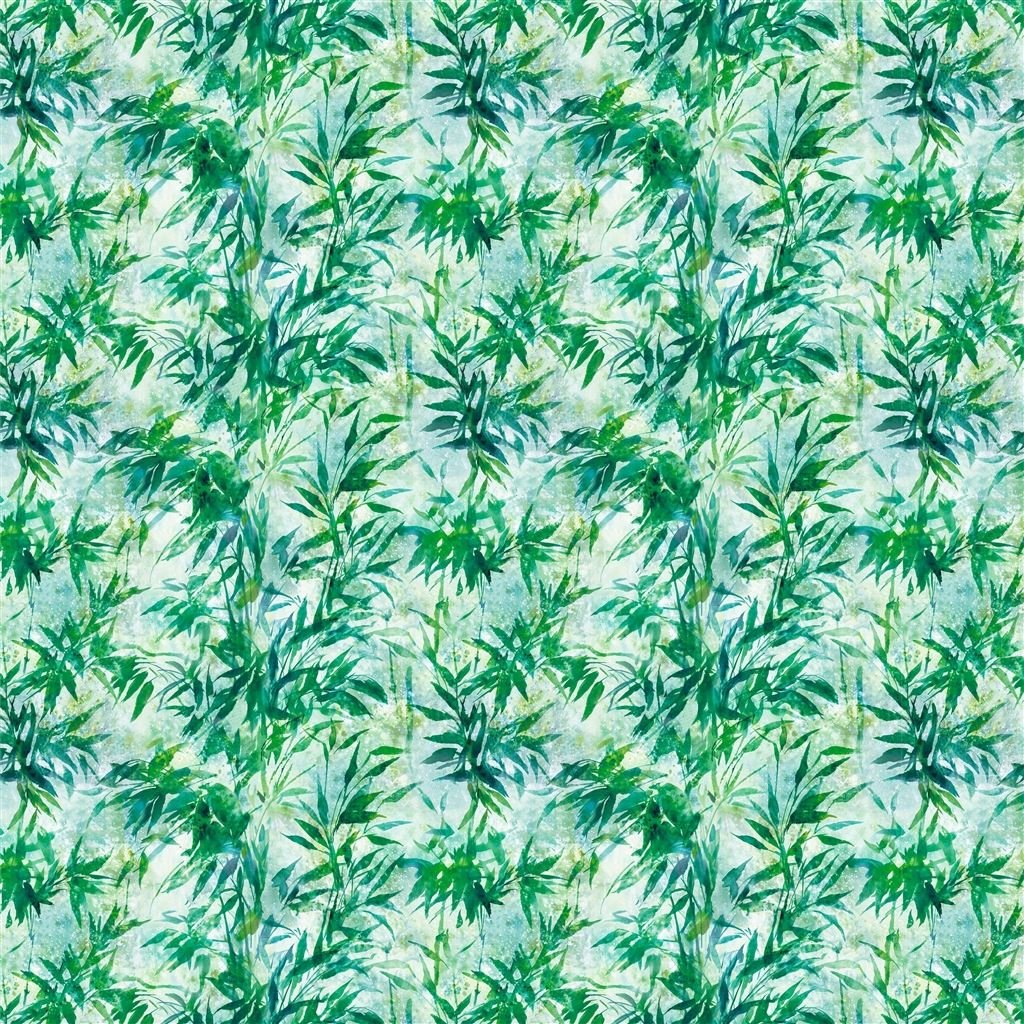 {"ImageID":145055,"SortOrder":1,"AltText":null,"Overlay":null,"MaxWidth":3092,"ImageSize":6,"ForceLazyLoading":false}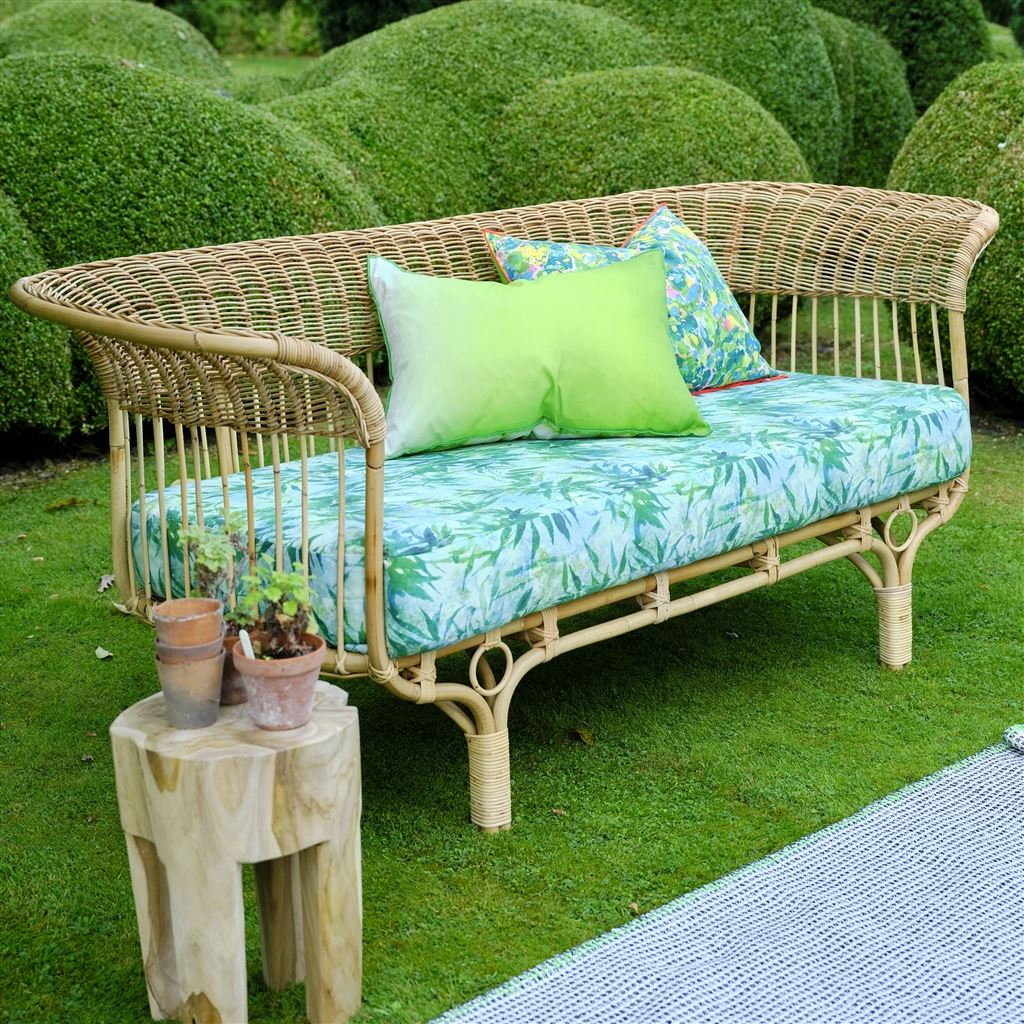 {"ImageID":145057,"SortOrder":2,"AltText":null,"Overlay":null,"MaxWidth":1024,"ImageSize":6,"ForceLazyLoading":false}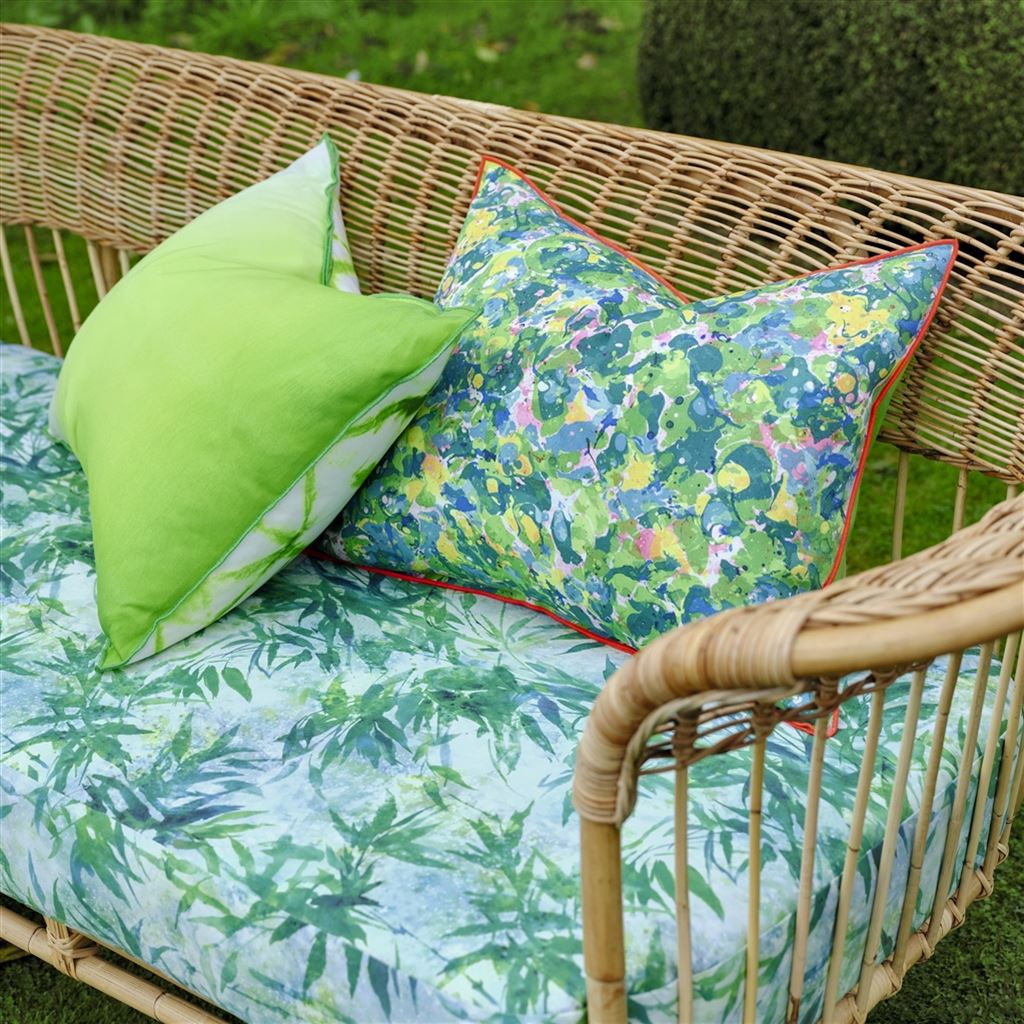 {"ImageID":145801,"SortOrder":3,"AltText":null,"Overlay":null,"MaxWidth":3092,"ImageSize":6,"ForceLazyLoading":false}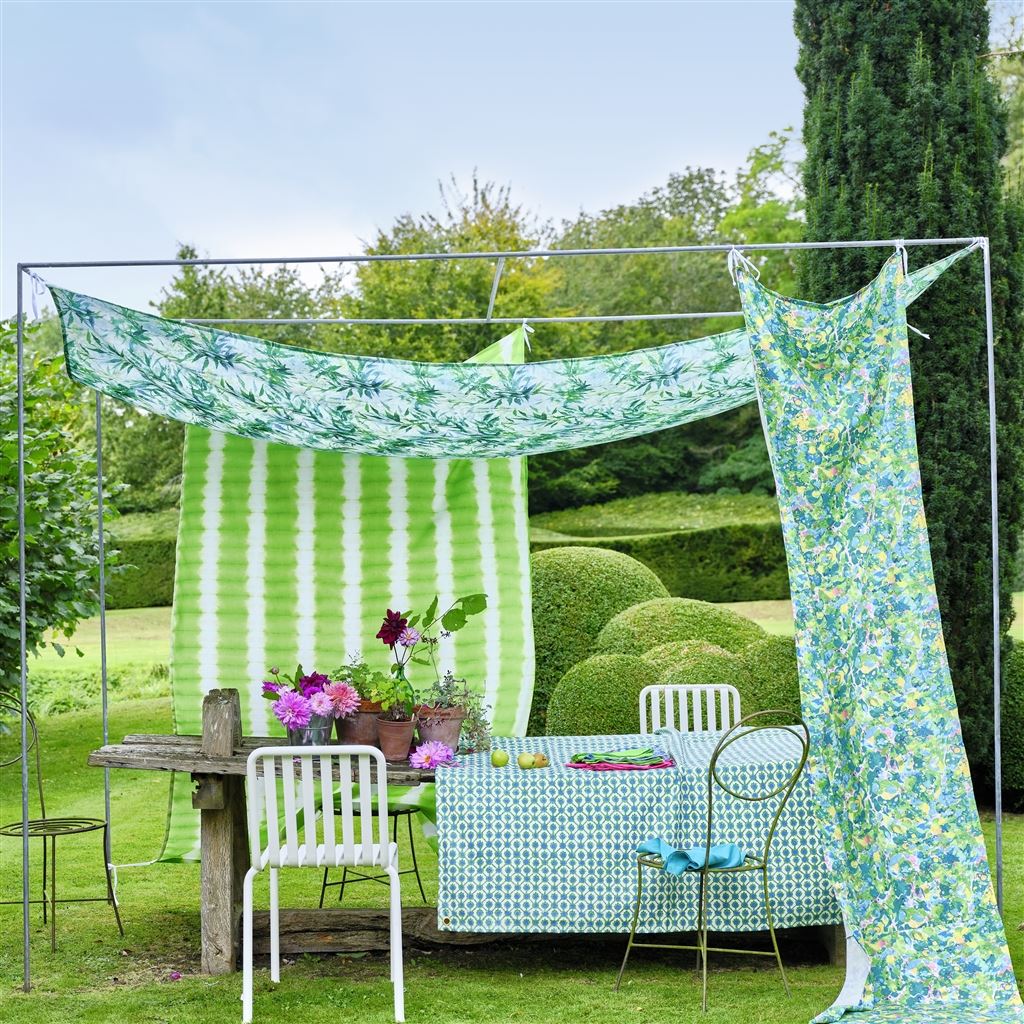 {"ImageID":146042,"SortOrder":4,"AltText":null,"Overlay":null,"MaxWidth":1024,"ImageSize":6,"ForceLazyLoading":false}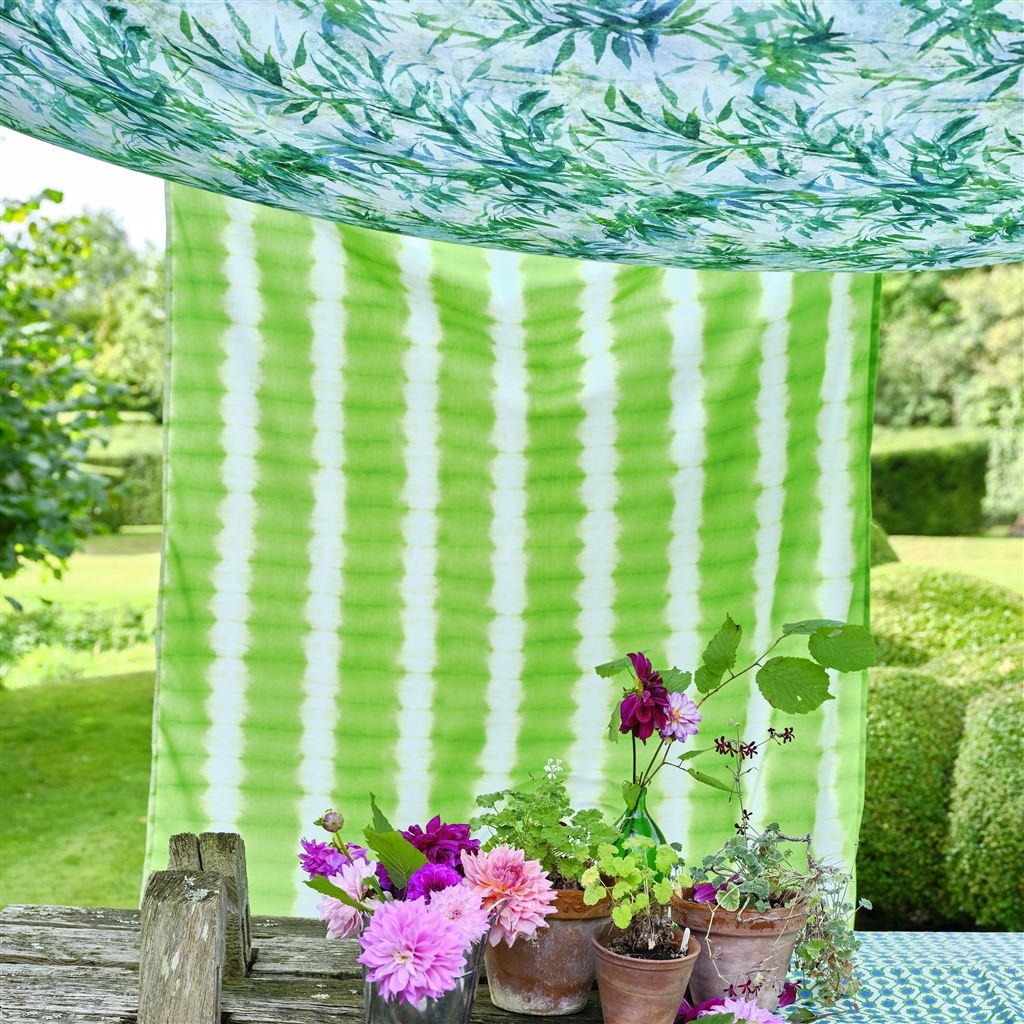 Jardin Chinois Outdoor Jade
Designers Guild
Fabric
---
{"imageId":144673,"templateImageId":2,"altText":"Jardin Chinois Outdoor - Jade Cutting","titleText":"Jardin Chinois Outdoor - Jade Cutting","sortOrder":0,"maxWidth":488}
"FDG3043/01"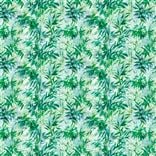 Colour
Jade
Code
FDG3043/01
---
Distinctive brushstrokes create layered leaves on a paint-speckled ground to illustrate an atmospheric bamboo garden. This decorative design is digitally printed onto a robust water and stain resistant canvas - an ideal design for exterior cushions seating and sun loungers. Machine washable on gentle cycle at 30 degrees Celsius and available in one colourway.
Collection(s)

Composition

100% Pc

UK/EIRE Flamcode

(UK Flamcode K) Must FR treat upholstery in UK/Eire

Width

150 cm

Weight

227 gsm

Martindale

30000

Pattern Match

Straight match

Vertical Pattern Repeat

48 cm

Horizontal Pattern Repeat

68.5 cm

Tests Passed

EN1021-1 Cigarette - UPHOLSTERY

Product Usage

Cushions

Curtains And Blinds

Loose Covers

Upholstery

Outdoor

Product After Care

MACHINE WASH @ 30c GENTLE CYCLE

IRON COOL (1 spot - 110deg c)

NO DRY CLEAN

NO TUMBLE DRY

NO BLEACH

Additional Info

To prolong the lifespan of this product we recommend limiting exposure to direct sunlight. - Outdoor fabric - Water, mould, colour rub resistant finish - No dry clean.