{"PagingOverride":false,"IncludesForm":false,"RequiresKendoDatePicker":false,"RequiresMDC":false,"RequiresFileDownloader":false,"IsShop":false,"OriginalSemanticString":null,"NoFollow":false,"NoIndex":false,"CustomCanonical":null,"AttributeFilterText":null,"AttributeSignatureText":null,"UserInCorrectSite":false,"CountryCorrectorDismissed":false,"CorrectSitesForUser":[{"CountryLanguageID":5,"RegionID":2,"CountryID":238,"CountryCode":"US","LanguageID":2,"SortOrder":125,"Name":"United States","URL":"us","DotNetCulture":"en-US","ShopEnabled":true,"LanguageCode":"us","LanguageDotNetCulture":"en-US","MertexCurrencyCode":"USD","CurrencyCode":"USD","PriceListID":2,"AllowTradeOrders":true,"AcceptAmazonPay":true,"BuyOnlineRedirectAllowed":false,"EcommerceEnabled":true,"SamplesEnabled":false}],"PrefetchedResources":[{"Name":"Quantity","Value":"Quantité"},{"Name":"QuantityRequired","Value":"Vous devez fournir une quantité"},{"Name":"pleaseGreaterThanEqualTo","Value":"Veuillez saisir une valeur supérieure ou égale à"},{"Name":"pleaseLessThanEqualTo","Value":"Veuillez saisir une valeur inférieure ou égale à"},{"Name":"ShowImageProducts","Value":"Tap here to view products in the above image"},{"Name":"HideImageProducts","Value":"Tap here to hide products in the above image"},{"Name":"Sorry","Value":"Désolé"},{"Name":"ThereWereNoResultsForThatCombination","Value":"There were no results for that combination of filters."},{"Name":"WeHaveDeselectedTheFollowing","Value":"We have deselected the following filter(s) for you"},{"Name":"AttributeFilterTextResultFoundFor","Value":"{Count} result found for {AttributeFilterText}"},{"Name":"AttributeFilterTextResultsFoundFor","Value":"{Count} results found for {AttributeFilterText}"},{"Name":"MajorError","Value":"Nous n'avons pas pu traiter votre demande . Merci de cliquer sur le bouton retour et essayer à nouveau. Si ce problème persiste, merci d'envoyer un mail à shoponlineuk@designersguild.com et un de nos agents du service clients reviendra vers vous dès que"}],"PrefetchedSnippets":[],"HeaderBanners":[],"HasHeaderBanners":false,"FooterBanners":[],"HasFooterBanners":false,"EcommercePopupBanners":[],"HasEcommercePopupBanners":false,"Banners":[{"id":12,"name":"One","banners":[{"bannerId":8490,"name":"Lookbooks 12 (Inspiration)","version":9,"sortOrder":1,"overlayText":"","altText":null,"titleText":null,"width":1024,"height":960,"linkURL":"/fr-ch/brochures/l1179","newWindow":false,"foregroundColour":"#000000","backgroundColour":"#ffffff","fontClass":null,"restrictions":{"menuIds":[12,66,106],"siteSectionIds":null,"pageIds":null}},{"bannerId":6325,"name":"Christian Lacroix","version":11,"sortOrder":2,"overlayText":"","altText":"Christian Lacroix","titleText":"Christian Lacroix","width":1024,"height":394,"linkURL":"/fr-ch/christian-lacroix/l1397","newWindow":false,"foregroundColour":"#000000","backgroundColour":"#ffffff","fontClass":"default-text","restrictions":{"menuIds":[11,45,72,91,108],"siteSectionIds":null,"pageIds":null}}]},{"id":13,"name":"Two","banners":[{"bannerId":8489,"name":"Films 13 (Inspiration)","version":11,"sortOrder":1,"overlayText":"","altText":null,"titleText":null,"width":1024,"height":960,"linkURL":"/fr-ch/films/l1180","newWindow":false,"foregroundColour":"#000000","backgroundColour":"#ffffff","fontClass":null,"restrictions":{"menuIds":[12,66,106],"siteSectionIds":null,"pageIds":null}},{"bannerId":7098,"name":"Ralph Lauren New","version":10,"sortOrder":2,"overlayText":"","altText":"Ralph Lauren","titleText":"Ralph Lauren","width":1024,"height":394,"linkURL":"/fr-ch/ralph-lauren/l1398","newWindow":false,"foregroundColour":"#000000","backgroundColour":"#ffffff","fontClass":"default-text","restrictions":{"menuIds":[45,72,91,108],"siteSectionIds":null,"pageIds":null}}]},{"id":14,"name":"Three","banners":[{"bannerId":8491,"name":"Blog 14 (Inspiration)","version":5,"sortOrder":1,"overlayText":"","altText":null,"titleText":null,"width":1024,"height":960,"linkURL":"/fr-ch/dg-world/blog/l601","newWindow":false,"foregroundColour":"#000000","backgroundColour":"#ffffff","fontClass":null,"restrictions":{"menuIds":[12,66,106],"siteSectionIds":null,"pageIds":null}},{"bannerId":1809,"name":"Royal Collection","version":11,"sortOrder":2,"overlayText":"","altText":"Royal Collection","titleText":"Royal Collection","width":1024,"height":394,"linkURL":"/fr-ch/the-royal-collection/l1396","newWindow":false,"foregroundColour":"#000000","backgroundColour":"#ffffff","fontClass":"default-text","restrictions":{"menuIds":[45,72,91,108],"siteSectionIds":null,"pageIds":null}}]},{"id":15,"name":"Four","banners":[{"bannerId":4115,"name":"News & Events 15 (Inspiration)","version":5,"sortOrder":1,"overlayText":"","altText":null,"titleText":null,"width":1024,"height":960,"linkURL":"/fr-ch/dg-world/evenements/l602","newWindow":false,"foregroundColour":"#000000","backgroundColour":"#ffffff","fontClass":null,"restrictions":{"menuIds":[12,66,106],"siteSectionIds":null,"pageIds":null}},{"bannerId":1805,"name":"William Yeoward","version":10,"sortOrder":2,"overlayText":"","altText":"William Yeoward","titleText":"William Yeoward","width":1024,"height":394,"linkURL":"/fr-ch/william-yeoward/l1399","newWindow":false,"foregroundColour":"#000000","backgroundColour":"#ffffff","fontClass":"default-text","restrictions":{"menuIds":[11,45,72,91,108],"siteSectionIds":null,"pageIds":null}}]},{"id":16,"name":"Five","banners":[{"bannerId":7779,"name":"Brands English Heritage ","version":79,"sortOrder":1,"overlayText":"","altText":"English Heritage ","titleText":"English Heritage ","width":1024,"height":394,"linkURL":"/fr-ch/english-heritage-by-designers-guild/l1852","newWindow":false,"foregroundColour":"#000000","backgroundColour":"#ffffff","fontClass":null,"restrictions":{"menuIds":[11,45,72,91,103,108],"siteSectionIds":null,"pageIds":null}},{"bannerId":4118,"name":"Social Media 16 (Inspiration)","version":7,"sortOrder":2,"overlayText":"","altText":null,"titleText":null,"width":1024,"height":960,"linkURL":"https://www.instagram.com/designersguild/?hl=en","newWindow":false,"foregroundColour":"#000000","backgroundColour":"#ffffff","fontClass":null,"restrictions":{"menuIds":[66,106],"siteSectionIds":null,"pageIds":null}}]},{"id":17,"name":"Six","banners":[{"bannerId":4113,"name":"About Us 17 (Inspiration)","version":3,"sortOrder":1,"overlayText":"","altText":null,"titleText":null,"width":1024,"height":958,"linkURL":"/fr-ch/profil-de-lenterprise/l1004","newWindow":false,"foregroundColour":"#000000","backgroundColour":"#ffffff","fontClass":null,"restrictions":{"menuIds":[12,66,106],"siteSectionIds":null,"pageIds":null}},{"bannerId":2117,"name":"John Derian","version":18,"sortOrder":2,"overlayText":"","altText":"John Derian","titleText":"John Derian","width":1024,"height":394,"linkURL":"/fr-ch/john-derian/l1521","newWindow":false,"foregroundColour":"#000000","backgroundColour":"#ffffff","fontClass":"default-text","restrictions":{"menuIds":[45,72,91,108],"siteSectionIds":null,"pageIds":null}}]}],"Hotspots":[],"RecentlyViewed":[],"MasterDefinition":{"SiteSectionID":9,"TitleTag":"Moody Blooms Book Signing & Launch | Designers Guild","MetaDescription":null,"BackInStockReminder":null,"ItemsInBasket":0.0,"UrlBreakdown":{"ContentType":0,"ContentId":1850,"ContentDate":"2023-12-07T00:00:00","SemanticString":"moody-blooms-book-signing-and-launch","countryDetails":{"CountryLanguageID":28,"RegionID":3,"CountryID":46,"CountryCode":"CH","LanguageID":3,"SortOrder":102,"Name":"Switzerland","URL":"fr-ch","DotNetCulture":"fr-CH","ShopEnabled":false,"LanguageCode":"fr","LanguageDotNetCulture":"fr-FR","MertexCurrencyCode":"CHf","CurrencyCode":"CHF","PriceListID":16,"AllowTradeOrders":true,"AcceptAmazonPay":false,"BuyOnlineRedirectAllowed":false,"EcommerceEnabled":false,"SamplesEnabled":false},"contentTypeAndIdNotFound":false,"CountryAwareness":{"Match":false,"Culture":"us","objCountryItem":{"CountryLanguageID":5,"RegionID":2,"CountryID":238,"CountryCode":null,"LanguageID":2,"SortOrder":1,"Name":"United States","URL":"us","DotNetCulture":"en-US","ShopEnabled":true,"LanguageCode":"us","LanguageDotNetCulture":"en-US","MertexCurrencyCode":"USD","CurrencyCode":"USD","PriceListID":2,"AllowTradeOrders":true,"AcceptAmazonPay":true,"BuyOnlineRedirectAllowed":false,"EcommerceEnabled":false,"SamplesEnabled":false}},"GeoIPCulture":null,"siteCountryNotFoundInUrl":false},"GoogleHrefs":[{"hreflang":"de","href":"https://www.designersguild.com/de/moody-blooms-book-signing-and-launch/l1850"},{"hreflang":"de-at","href":"https://www.designersguild.com/at/moody-blooms-book-signing-and-launch/l1850"},{"hreflang":"de-ch","href":"https://www.designersguild.com/de-ch/moody-blooms-book-signing-and-launch/l1850"},{"hreflang":"en","href":"https://www.designersguild.com/row/moody-blooms-book-signing-and-launch/l1850"},{"hreflang":"en-au","href":"https://www.designersguild.com/au/moody-blooms-book-signing-and-launch/l1850"},{"hreflang":"en-be","href":"https://www.designersguild.com/be/moody-blooms-book-signing-and-launch/l1850"},{"hreflang":"en-ca","href":"https://www.designersguild.com/us/moody-blooms-book-signing-and-launch/l1850"},{"hreflang":"en-dk","href":"https://www.designersguild.com/dk/moody-blooms-book-signing-and-launch/l1850"},{"hreflang":"en-gb","href":"https://www.designersguild.com/uk/moody-blooms-book-signing-and-launch/l1850"},{"hreflang":"en-gg","href":"https://www.designersguild.com/uk/moody-blooms-book-signing-and-launch/l1850"},{"hreflang":"en-gr","href":"https://www.designersguild.com/eu/moody-blooms-book-signing-and-launch/l1850"},{"hreflang":"en-ie","href":"https://www.designersguild.com/ie/moody-blooms-book-signing-and-launch/l1850"},{"hreflang":"en-im","href":"https://www.designersguild.com/uk/moody-blooms-book-signing-and-launch/l1850"},{"hreflang":"en-je","href":"https://www.designersguild.com/uk/moody-blooms-book-signing-and-launch/l1850"},{"hreflang":"en-lu","href":"https://www.designersguild.com/be/moody-blooms-book-signing-and-launch/l1850"},{"hreflang":"en-nl","href":"https://www.designersguild.com/nl/moody-blooms-book-signing-and-launch/l1850"},{"hreflang":"en-no","href":"https://www.designersguild.com/no/moody-blooms-book-signing-and-launch/l1850"},{"hreflang":"en-nz","href":"https://www.designersguild.com/nz/moody-blooms-book-signing-and-launch/l1850"},{"hreflang":"en-se","href":"https://www.designersguild.com/se/moody-blooms-book-signing-and-launch/l1850"},{"hreflang":"en-us","href":"https://www.designersguild.com/us/moody-blooms-book-signing-and-launch/l1850"},{"hreflang":"es","href":"https://www.designersguild.com/es/moody-blooms-book-signing-and-launch/l1850"},{"hreflang":"fi-fi","href":"https://www.designersguild.com/fi/moody-blooms-book-signing-and-launch/l1850"},{"hreflang":"fr","href":"https://www.designersguild.com/fr/moody-blooms-book-signing-and-launch/l1850"},{"hreflang":"fr-ch","href":"https://www.designersguild.com/fr-ch/moody-blooms-book-signing-and-launch/l1850"},{"hreflang":"it-it","href":"https://www.designersguild.com/it/moody-blooms-book-signing-and-launch/l1850"},{"hreflang":"ru","href":"https://www.designersguild.com/ru/moody-blooms-book-signing-and-launch/l1850"},{"hreflang":"x-default","href":"https://www.designersguild.com/uk/moody-blooms-book-signing-and-launch/l1850"}],"CountryDropDown":{"countryDropDownItems":[{"CountryID":81,"Code":null,"LanguageID":1,"RegionID":3,"LanguageCode":"en","Country":"UK","Region":"Europe","URL":"uk","URLKeywords":"","SortOrder":1,"PageID":0},{"CountryID":15,"Code":null,"LanguageID":4,"RegionID":3,"LanguageCode":"de","Country":"Austria","Region":"Europe","URL":"at","URLKeywords":"","SortOrder":11,"PageID":0},{"CountryID":23,"Code":null,"LanguageID":1,"RegionID":3,"LanguageCode":"en","Country":"Belgium","Region":"Europe","URL":"be","URLKeywords":"","SortOrder":12,"PageID":0},{"CountryID":62,"Code":null,"LanguageID":1,"RegionID":3,"LanguageCode":"en","Country":"Denmark","Region":"Europe","URL":"dk","URLKeywords":"","SortOrder":13,"PageID":0},{"CountryID":74,"Code":null,"LanguageID":15,"RegionID":3,"LanguageCode":"fi","Country":"Finland","Region":"Europe","URL":"fi","URLKeywords":"","SortOrder":15,"PageID":0},{"CountryID":79,"Code":null,"LanguageID":3,"RegionID":3,"LanguageCode":"fr","Country":"France","Region":"Europe","URL":"fr","URLKeywords":"","SortOrder":16,"PageID":0},{"CountryID":60,"Code":null,"LanguageID":4,"RegionID":3,"LanguageCode":"de","Country":"Germany","Region":"Europe","URL":"de","URLKeywords":"","SortOrder":17,"PageID":0},{"CountryID":106,"Code":null,"LanguageID":1,"RegionID":3,"LanguageCode":"en","Country":"Ireland","Region":"Europe","URL":"ie","URLKeywords":"","SortOrder":18,"PageID":0},{"CountryID":114,"Code":null,"LanguageID":6,"RegionID":3,"LanguageCode":"it","Country":"Italy","Region":"Europe","URL":"it","URLKeywords":"","SortOrder":19,"PageID":0},{"CountryID":170,"Code":null,"LanguageID":13,"RegionID":3,"LanguageCode":"en","Country":"Netherlands","Region":"Europe","URL":"nl","URLKeywords":"","SortOrder":20,"PageID":0},{"CountryID":71,"Code":null,"LanguageID":5,"RegionID":3,"LanguageCode":"es","Country":"Spain","Region":"Europe","URL":"es","URLKeywords":"","SortOrder":23,"PageID":0},{"CountryID":202,"Code":null,"LanguageID":1,"RegionID":3,"LanguageCode":"en","Country":"Sweden","Region":"Europe","URL":"se","URLKeywords":"","SortOrder":24,"PageID":0},{"CountryID":171,"Code":null,"LanguageID":1,"RegionID":3,"LanguageCode":"en","Country":"Norway","Region":"Europe","URL":"no","URLKeywords":"","SortOrder":52,"PageID":0},{"CountryID":46,"Code":null,"LanguageID":3,"RegionID":3,"LanguageCode":"fr","Country":"Switzerland","Region":"Europe","URL":"fr-ch","URLKeywords":"","SortOrder":102,"PageID":0},{"CountryID":46,"Code":null,"LanguageID":4,"RegionID":3,"LanguageCode":"de","Country":"Switzerland","Region":"Europe","URL":"de-ch","URLKeywords":"","SortOrder":103,"PageID":0},{"CountryID":196,"Code":null,"LanguageID":10,"RegionID":3,"LanguageCode":"ru","Country":"Russian Federation","Region":"Europe","URL":"ru","URLKeywords":"","SortOrder":109,"PageID":0},{"CountryID":238,"Code":null,"LanguageID":2,"RegionID":2,"LanguageCode":"us","Country":"United States","Region":"North America","URL":"us","URLKeywords":"","SortOrder":125,"PageID":0},{"CountryID":16,"Code":null,"LanguageID":12,"RegionID":6,"LanguageCode":"au","Country":"Australia","Region":"Australasia","URL":"au","URLKeywords":"","SortOrder":150,"PageID":0},{"CountryID":175,"Code":null,"LanguageID":18,"RegionID":6,"LanguageCode":"nz","Country":"New Zealand","Region":"Australasia","URL":"nz","URLKeywords":"","SortOrder":151,"PageID":0},{"CountryID":51,"Code":null,"LanguageID":1,"RegionID":4,"LanguageCode":"en","Country":"Rest of the World","Region":"Africa, Asia & the Middle East","URL":"row","URLKeywords":"","SortOrder":255,"PageID":0},{"CountryID":67,"Code":null,"LanguageID":1,"RegionID":3,"LanguageCode":"en","Country":"Other Countries in Europe","Region":"Europe","URL":"eu","URLKeywords":"","SortOrder":255,"PageID":0}]},"ProductTypeDropDown":{"ProductTypes":[{"ProductTypeID":15,"Name":"Tissu","NamePlural":null,"URLKeywords":null,"SortOrder":0,"FilterIndexRestrictions":null,"ProductPageIDs":null,"FormValue":"tissu"},{"ProductTypeID":18,"Name":"Papier Peint","NamePlural":null,"URLKeywords":null,"SortOrder":0,"FilterIndexRestrictions":null,"ProductPageIDs":null,"FormValue":"papier-peint"},{"ProductTypeID":8,"Name":"Peinture","NamePlural":null,"URLKeywords":null,"SortOrder":0,"FilterIndexRestrictions":null,"ProductPageIDs":null,"FormValue":"peinture"},{"ProductTypeID":10,"Name":"Tapis","NamePlural":null,"URLKeywords":null,"SortOrder":0,"FilterIndexRestrictions":null,"ProductPageIDs":null,"FormValue":"tapis"},{"ProductTypeID":4,"Name":"Coussin","NamePlural":null,"URLKeywords":null,"SortOrder":0,"FilterIndexRestrictions":null,"ProductPageIDs":null,"FormValue":"coussin"},{"ProductTypeID":1,"Name":"Linge de Lit","NamePlural":null,"URLKeywords":null,"SortOrder":0,"FilterIndexRestrictions":null,"ProductPageIDs":null,"FormValue":"linge-de-lit"},{"ProductTypeID":2,"Name":"Plaid","NamePlural":null,"URLKeywords":null,"SortOrder":0,"FilterIndexRestrictions":null,"ProductPageIDs":null,"FormValue":"plaid"},{"ProductTypeID":35,"Name":"Mobilier","NamePlural":null,"URLKeywords":null,"SortOrder":0,"FilterIndexRestrictions":null,"ProductPageIDs":null,"FormValue":"mobilier"}]},"TradeMember":false,"TradeAllowed":false,"CanViewRRPs":false,"LoginStatus":0,"UserName":null},"Visitor":{"visitorDbId":213610848,"FullName":null,"Email":null,"Culture":null,"VisitorCreatedDT":"0001-01-01T00:00:00","memberId":null,"tradePriceListId":null,"memberTradeAccountNumber":null,"memberTradeAccountID":null,"memberDisplayTradePrice":false,"memberTradeDataSourceJson":null,"tradePermissionAccountAdmin":false,"tradePermissionPlaceOrder":false,"tradePermissionViewAccounts":false,"tradePermissionDownloadPricelistsBrochures":false,"tradePermissionDownloadProductFeeds":false},"DotDigitalBehaviourProfile":{"WebBehaviourTrackingProfileID":"DM-1667704159-01"},"Scrapbook":{"Images":[]},"TradeOrderingAllowed":true,"SearchTerm":null,"ProductType":null,"LanguageID":3,"CountryID":46,"Date":"2023-12-07T00:00:00","ContentType":0,"ContentID":1850,"SiteSectionID":9,"ShowRecentlyViewed":true,"Partial":null,"IsBot":true,"CategoryPageProductType":null}
{"PageSectionID":16052,"SlideID":57372,"AnimationID":4325,"SlideTypeID":1,"DisplayCallsToAction":true,"AutoHideCallsToAction":false,"DisplayHotspots":true,"AutoHideHotspots":false,"ImageID":147011,"TitleText":null,"AltText":null,"Width":1691,"Height":904,"MaxWidth":1546,"AspectRatio":0.5347593,"VideoID":null,"VideoEmbedCode":null,"SortOrder":0,"URL":null,"NewWindow":false,"Hotspots":[]}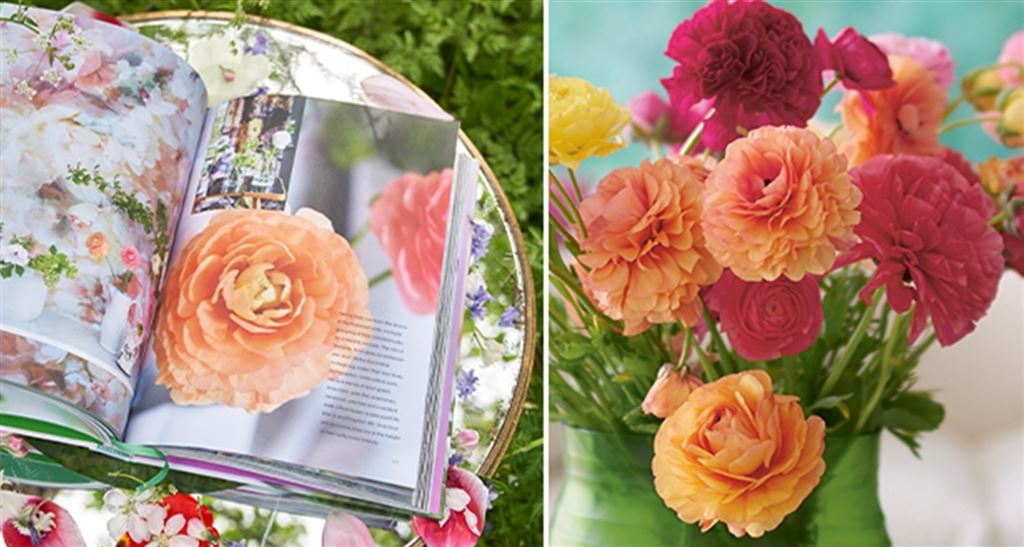 Ajouter a votre album
{"PageSectionID":16052,"SlideID":57371,"AnimationID":4325,"SlideTypeID":1,"DisplayCallsToAction":true,"AutoHideCallsToAction":false,"DisplayHotspots":true,"AutoHideHotspots":false,"ImageID":147012,"TitleText":null,"AltText":null,"Width":2044,"Height":1093,"MaxWidth":1546,"AspectRatio":0.5347593,"VideoID":null,"VideoEmbedCode":null,"SortOrder":1,"URL":null,"NewWindow":false,"Hotspots":[]}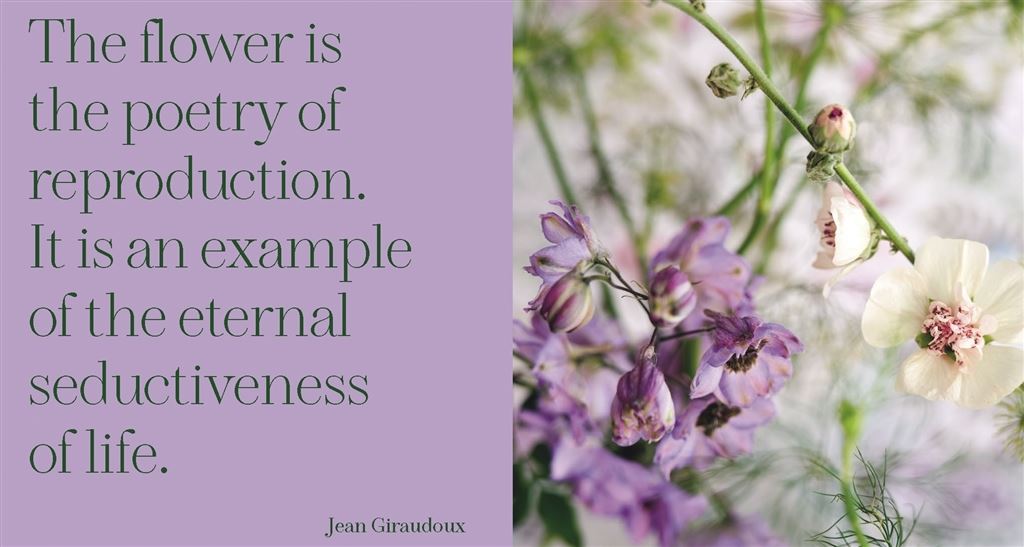 Ajouter a votre album
{"PageSectionID":16052,"SlideID":57373,"AnimationID":4325,"SlideTypeID":1,"DisplayCallsToAction":true,"AutoHideCallsToAction":false,"DisplayHotspots":true,"AutoHideHotspots":false,"ImageID":147016,"TitleText":null,"AltText":null,"Width":3211,"Height":1717,"MaxWidth":3092,"AspectRatio":0.5347593,"VideoID":null,"VideoEmbedCode":null,"SortOrder":2,"URL":null,"NewWindow":false,"Hotspots":[]}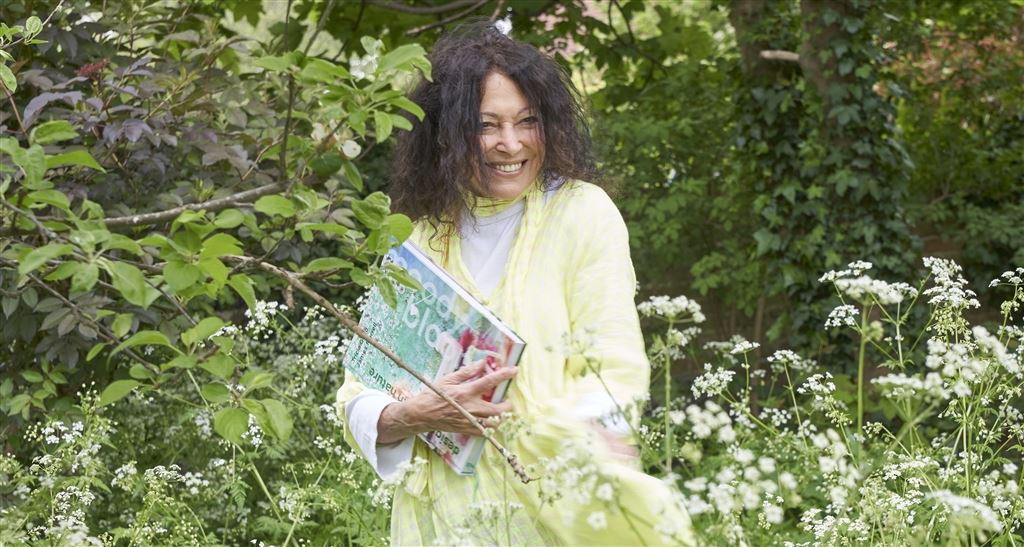 Ajouter a votre album
MOODY BLOOMS BOOK SIGNING & LAUNCH
25th May 6.30pm
To celebrate the launch of Tricia Guild's 20th book – and to coincide with Chelsea Flower Show 22, we are delighted to host an evening of flowers at our Kings Road store on Wednesday 25th May from 6.30pm.
Join Tricia Guild and friends – the renowned floral stylist and grower - Juliet Glaves and Gardeners World presenter and garden designer – Arit Anderson as they discuss their love of flowers in an informal conversation and discover Designers Guild's own celebration of flowers throughout the store.
Tricia will be signing copies of her book and refreshments will be served. We look forward to welcoming you .