Moodboard: Fuchsia pop
{"ImageID":80270,"SortOrder":0,"AltText":"Moodboard: Fuchsia pop ","Overlay":null,"MaxWidth":null,"ImageSize":12}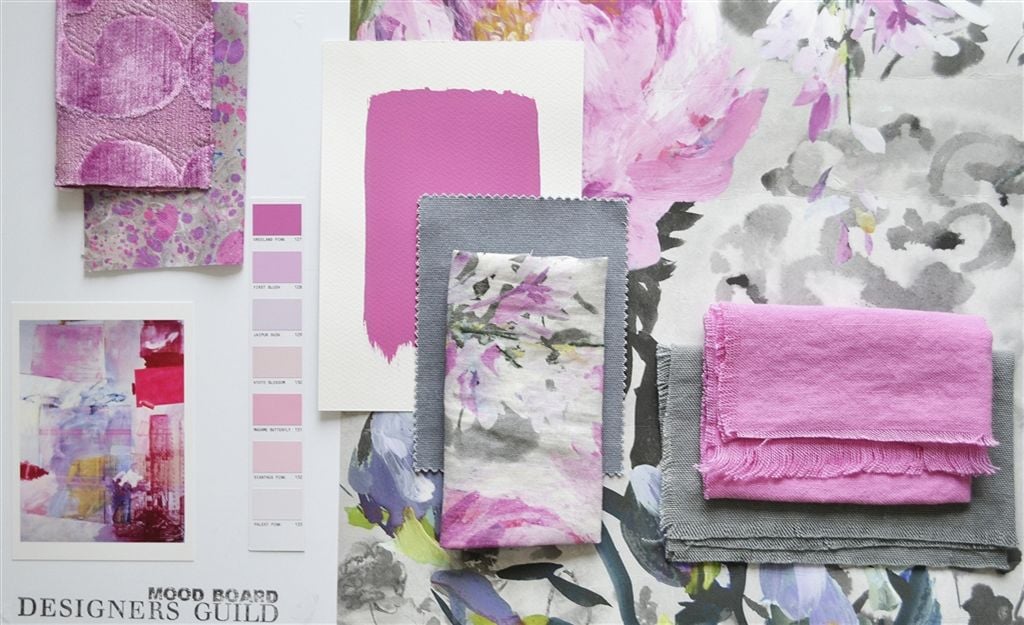 FEBRUARY 2017
As we move into February the air has a sense of hope that Spring is only around the corner and this month we move onto our Majolica wallpaper and fabric design - inspired by the timeless beauty and intense pigments of Majolica ceramics, this beautiful floral wallpaper design features a wonderfully detailed tiled backdrop and a cascade of flowers.
Robert Rauschenbergs' screen print Flush 1964, has a wonderful sense of tonal shades of pink within it, each shade providing something to the piece.
The same relates to our Majolica design, with pops of fuchsia as well as subtle touches of the palest pink adding tonal fluidity to the print. Accents of charcoal within the design add a sense of masculinity bringing two opposite hues to work in harmony together for any room in the home.
What shade of pink pink are you?
Sign up and stay in touch with the world of Designers Guild.