The Paint Edit: Flights of Fantasy
{"ImageID":91128,"SortOrder":0,"AltText":"The Paint Edit: Flights of Fantasy ","Overlay":null,"MaxWidth":null,"ImageSize":12}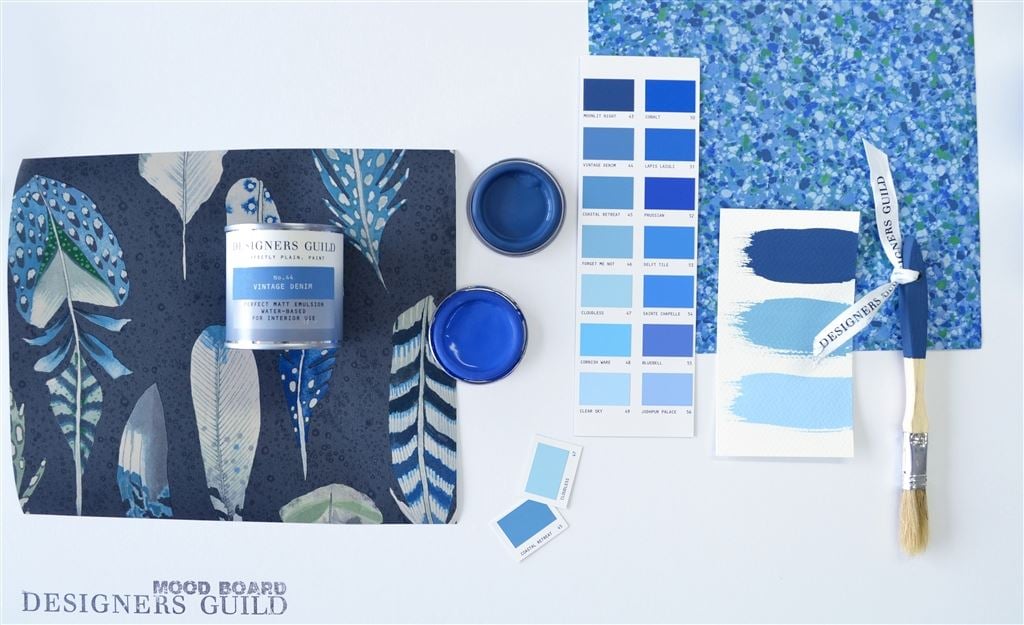 NOVEMBER 2017
This month we embrace our moody & electric blues from our Autumn collection.
By using a darker blue as a contrast and defining tool as opposed to a black or charcoal ground in our Quill wallpaper print, the scheme keeps its lightness in check without the need for hard edges. Our Moonlit night paint shade works beautifully with this design - drawing out a warm inky and atmospheric blue.
The strength comes in the form of a dark peacock and teal blue that runs through the detailed feathers within our Quill design - adding definition and refinement without a hint of severity.
Let texture add another layer with our Pavonazzo terrazzo wallpaper design. A highly versatile wallpaper that suits any interior space, with its small scale pattern in 9 neutral colour ways.
Add another layer of blue to your space today - explore our Autumn collections here.