The Paint edit: Calm Serenity
{"ImageID":81725,"SortOrder":0,"AltText":"The Paint edit: Calm Serenity ","Overlay":null,"MaxWidth":null,"ImageSize":12}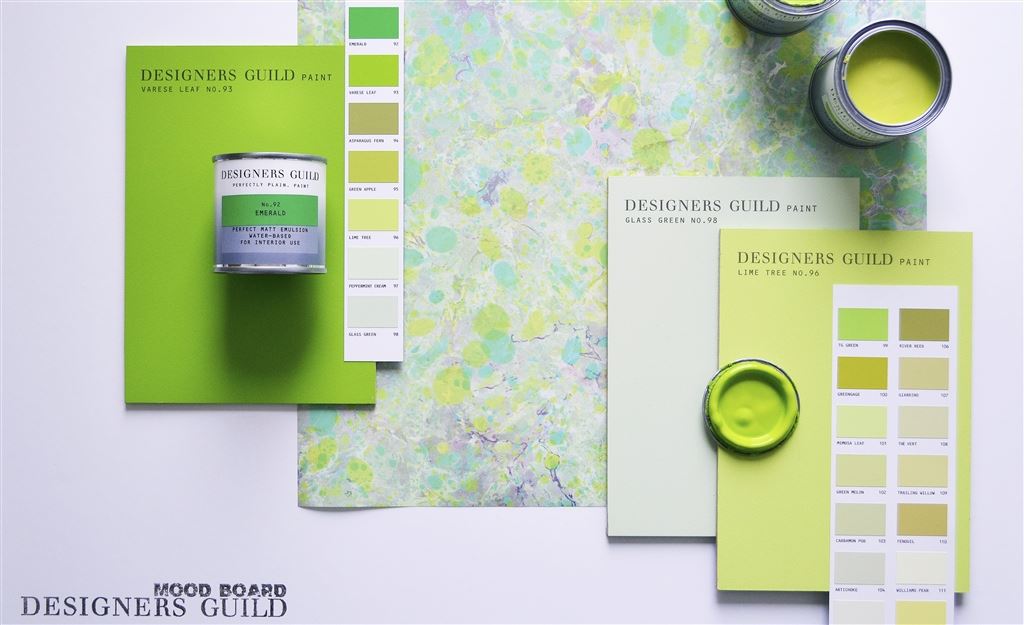 APRIL 2017
"Green is the prime colour of the world, and that from which its loveliness arises". Pedro Caledrón de la Barca.
Just as the stems and leaves in a garden are green, no matter what colour the flower, a shade of green is the perfect partner to any colour and can be used as a neutral to balance other colours, allowing them to sing in a room.
Our 'Lustro' wallpaper has an array of green hues within it, allowing it to work well with other subjects within a space. We have over 25 green shades of paint from the softest green such as 'Glass green' to a striking 'Emerald'.
View our green paint shades here.
Join our DG World community to receive exclusive decorating tips and ideas for the home.