{"AllProductsUnavailable":false,"UseSizeButtons":false,"UseOrderFormGrouping":false,"UsePaintOrderForm":false,"TechInfo":{"width":"140 cm","weight":"334 gsm","horizontalPatternRepeat":"0 cm","verticalPatternRepeat":"0 cm","martindale":100000.0,"composition":"100% Pl","patternMatch":"Plain","flamcode":"(UK Flamcode K) Must FR treat upholstery in UK/Eire","additionalInfo":"Easyclean. Iron on reverse. No steam.","collections":[{"collectionId":721,"name":"Opera Easyclean Fabrics","urlSemantics":"fabric/designers-guild-essentials/opera-easyclean-fabrics","url":"/row/fabric/designers-guild-essentials/opera-easyclean-fabrics/c721","brochureurl":"http://brochures.designersguild.com/aw19/brochures/aw19-dg-fabric-and-wallpaper/do_not_upload/pdf/aw19-dg-fabric-and-wallpaper.pdf"}],"tests":[{"test":"EN1021-1 Cigarette - UPHOLSTERY"},{"test":"BS5852 Cigarette - UPHOLSTERY"},{"test":"NFPA 260/UFAC Class 1 - UPHOLSTERY"},{"test":"CAL 117 - UPHOLSTERY"}],"usages":[{"usageId":1,"usage":"Cushions"},{"usageId":2,"usage":"Curtains And Blinds"},{"usageId":3,"usage":"Loose Covers"},{"usageId":4,"usage":"Upholstery"}],"aftercares":[{"aftercareId":17,"aftercare":"DRY CLEAN - P process (GENTLE)"},{"aftercareId":24,"aftercare":"MACHINE WASH @ 30c GENTLE CYCLE"},{"aftercareId":27,"aftercare":"IRON COOL (1 spot - 110deg c)"},{"aftercareId":47,"aftercare":"NO TUMBLE DRY"},{"aftercareId":50,"aftercare":"NO BLEACH"}]},"Prices":{"productPages":[{"productPageId":34223,"productPage":{"productPageId":34223,"heading":null,"subheading":null,"shortHeading":null,"new":null,"productTypeId":null,"urlKeywords":null,"url":null,"imageId":null,"imageWidth":null,"imageHeight":null,"aspectRatio":null,"podImages":[{"imageId":117192}],"merchandisedSortOrder":null,"searchSortOrder":null,"colourSort":255,"stockSortOrder":4.0,"azSortOrder":1,"reviewCount":null,"reviewAverage":null,"ratingSortOrder":1,"priceSortOrder":1,"discountSortOrder":1,"salesRank":null,"newSort":1,"designId":3199,"brandId":3,"alternateColourwayIncludeSize":true,"sizeMetric":null,"productPagePrice":{"priceMin":null,"priceMax":null,"salePriceMin":null,"salePriceMax":null,"discountPercentageMin":0.0,"discountPercentageMax":null,"clearanceDiscountPercentageMin":null,"clearanceDiscountPercentageMax":null,"discountMessage":null,"priceMessage":null,"rRPMessage":null,"codeMessage":null}}},{"productPageId":33532,"productPage":{"productPageId":33532,"heading":null,"subheading":null,"shortHeading":null,"new":null,"productTypeId":null,"urlKeywords":null,"url":null,"imageId":null,"imageWidth":null,"imageHeight":null,"aspectRatio":null,"podImages":[{"imageId":114845}],"merchandisedSortOrder":null,"searchSortOrder":null,"colourSort":255,"stockSortOrder":41.8,"azSortOrder":3,"reviewCount":null,"reviewAverage":null,"ratingSortOrder":3,"priceSortOrder":3,"discountSortOrder":2,"salesRank":null,"newSort":2,"designId":14892,"brandId":2,"alternateColourwayIncludeSize":true,"sizeMetric":null,"productPagePrice":{"priceMin":null,"priceMax":null,"salePriceMin":null,"salePriceMax":null,"discountPercentageMin":0.0,"discountPercentageMax":null,"clearanceDiscountPercentageMin":null,"clearanceDiscountPercentageMax":null,"discountMessage":null,"priceMessage":null,"rRPMessage":null,"codeMessage":null}}},{"productPageId":33196,"productPage":{"productPageId":33196,"heading":null,"subheading":null,"shortHeading":null,"new":null,"productTypeId":null,"urlKeywords":null,"url":null,"imageId":null,"imageWidth":null,"imageHeight":null,"aspectRatio":null,"podImages":[{"imageId":116432}],"merchandisedSortOrder":null,"searchSortOrder":null,"colourSort":255,"stockSortOrder":0.0,"azSortOrder":5,"reviewCount":null,"reviewAverage":null,"ratingSortOrder":5,"priceSortOrder":5,"discountSortOrder":3,"salesRank":null,"newSort":3,"designId":14687,"brandId":3,"alternateColourwayIncludeSize":true,"sizeMetric":null,"productPagePrice":{"priceMin":null,"priceMax":null,"salePriceMin":null,"salePriceMax":null,"discountPercentageMin":0.0,"discountPercentageMax":null,"clearanceDiscountPercentageMin":null,"clearanceDiscountPercentageMax":null,"discountMessage":null,"priceMessage":null,"rRPMessage":null,"codeMessage":null}}},{"productPageId":24487,"productPage":{"productPageId":24487,"heading":null,"subheading":null,"shortHeading":null,"new":null,"productTypeId":null,"urlKeywords":null,"url":null,"imageId":null,"imageWidth":null,"imageHeight":null,"aspectRatio":null,"podImages":[{"imageId":80561}],"merchandisedSortOrder":null,"searchSortOrder":null,"colourSort":255,"stockSortOrder":44.5,"azSortOrder":2,"reviewCount":null,"reviewAverage":null,"ratingSortOrder":2,"priceSortOrder":2,"discountSortOrder":4,"salesRank":null,"newSort":4,"designId":9605,"brandId":2,"alternateColourwayIncludeSize":true,"sizeMetric":null,"productPagePrice":{"priceMin":null,"priceMax":null,"salePriceMin":null,"salePriceMax":null,"discountPercentageMin":0.0,"discountPercentageMax":null,"clearanceDiscountPercentageMin":null,"clearanceDiscountPercentageMax":null,"discountMessage":null,"priceMessage":null,"rRPMessage":null,"codeMessage":null}}},{"productPageId":4900,"productPage":{"productPageId":4900,"heading":null,"subheading":null,"shortHeading":null,"new":null,"productTypeId":null,"urlKeywords":null,"url":null,"imageId":null,"imageWidth":null,"imageHeight":null,"aspectRatio":null,"podImages":[{"imageId":107}],"merchandisedSortOrder":null,"searchSortOrder":null,"colourSort":255,"stockSortOrder":33.2,"azSortOrder":4,"reviewCount":null,"reviewAverage":null,"ratingSortOrder":4,"priceSortOrder":4,"discountSortOrder":5,"salesRank":null,"newSort":5,"designId":1027,"brandId":3,"alternateColourwayIncludeSize":true,"sizeMetric":null,"productPagePrice":{"priceMin":null,"priceMax":null,"salePriceMin":null,"salePriceMax":null,"discountPercentageMin":0.0,"discountPercentageMax":null,"clearanceDiscountPercentageMin":null,"clearanceDiscountPercentageMax":null,"discountMessage":null,"priceMessage":null,"rRPMessage":null,"codeMessage":null}}}]},"Definition":{"productPageId":34223,"productTypeId":0,"languageId":1,"countryId":51,"templateId":2,"titleTag":"Opera Dove Fabric | Designers Guild Essentials","heading":"Opera Dove","subHeading":"Fabric","brand":"Designers Guild Essentials","isNew":false,"metaDescription":"Our first easy clean velvet - with a dense luxurious pile and soft sheen, this stylish velvet is the perfect fit for every interior application from uphols","urlKeywords":"/row/fabric/designers-guild-essentials/opera-dove-fabric/p34223","isRugOrRunner":false,"urlSemantics":"fabric/designers-guild-essentials/opera-dove-fabric","googleHrefs":[{"hreflang":"de","href":"https://www.designersguild.com/de/fabric/designers-guild-essentials/opera-dove-fabric/p34223"},{"hreflang":"fr","href":"https://www.designersguild.com/fr/fabric/designers-guild-essentials/opera-dove-fabric/p34223"},{"hreflang":"en-gb","href":"https://www.designersguild.com/uk/fabric/designers-guild-essentials/opera-dove-fabric/p34223"},{"hreflang":"en-se","href":"https://www.designersguild.com/se/fabric/designers-guild-essentials/opera-dove-fabric/p34223"},{"hreflang":"en-us","href":"https://www.designersguild.com/us/fabric/designers-guild-essentials/opera-dove-fabric/p34223"},{"hreflang":"es","href":"https://www.designersguild.com/es/fabric/designers-guild-essentials/opera-dove-fabric/p34223"},{"hreflang":"it-it","href":"https://www.designersguild.com/it/fabric/designers-guild-essentials/opera-dove-fabric/p34223"},{"hreflang":"en-nl","href":"https://www.designersguild.com/nl/fabric/designers-guild-essentials/opera-dove-fabric/p34223"},{"hreflang":"ru","href":"https://www.designersguild.com/ru/fabric/designers-guild-essentials/opera-dove-fabric/p34223"},{"hreflang":"ja-jp","href":"https://www.designersguild.com/jp/fabric/designers-guild-essentials/opera-dove-fabric/p34223"},{"hreflang":"en-be","href":"https://www.designersguild.com/be/fabric/designers-guild-essentials/opera-dove-fabric/p34223"},{"hreflang":"en-au","href":"https://www.designersguild.com/au/fabric/designers-guild-essentials/opera-dove-fabric/p34223"},{"hreflang":"en-dk","href":"https://www.designersguild.com/dk/fabric/designers-guild-essentials/opera-dove-fabric/p34223"},{"hreflang":"en-gr","href":"https://www.designersguild.com/eu/fabric/designers-guild-essentials/opera-dove-fabric/p34223"},{"hreflang":"en-no","href":"https://www.designersguild.com/no/fabric/designers-guild-essentials/opera-dove-fabric/p34223"},{"hreflang":"de-at","href":"https://www.designersguild.com/at/fabric/designers-guild-essentials/opera-dove-fabric/p34223"},{"hreflang":"de-ch","href":"https://www.designersguild.com/de-ch/fabric/designers-guild-essentials/opera-dove-fabric/p34223"},{"hreflang":"fr-ch","href":"https://www.designersguild.com/fr-ch/fabric/designers-guild-essentials/opera-dove-fabric/p34223"},{"hreflang":"en","href":"https://www.designersguild.com/row/fabric/designers-guild-essentials/opera-dove-fabric/p34223"},{"hreflang":"en-nz","href":"https://www.designersguild.com/nz/fabric/designers-guild-essentials/opera-dove-fabric/p34223"},{"hreflang":"en-ie","href":"https://www.designersguild.com/ie/fabric/designers-guild-essentials/opera-dove-fabric/p34223"},{"hreflang":"fi-fi","href":"https://www.designersguild.com/fi/fabric/designers-guild-essentials/opera-dove-fabric/p34223"}],"pinterestImageId":117192,"breadcrumb":"<li><a href=\"/row/fabric/l1292\">DESIGNERS GUILD FABRIC</a></li><li><span>Opera Dove</span></li>","Images":[{"imageId":117192,"templateImageId":2,"altText":"opera - dove","titleText":"opera - dove","sortOrder":0,"maxWidth":1024},{"imageId":118685,"templateImageId":2,"altText":null,"titleText":null,"sortOrder":1,"maxWidth":1024},{"imageId":118706,"templateImageId":2,"altText":null,"titleText":null,"sortOrder":2,"maxWidth":1024},{"imageId":118712,"templateImageId":2,"altText":null,"titleText":null,"sortOrder":3,"maxWidth":1024},{"imageId":118710,"templateImageId":2,"altText":null,"titleText":null,"sortOrder":4,"maxWidth":1024},{"imageId":118687,"templateImageId":2,"altText":null,"titleText":null,"sortOrder":5,"maxWidth":1024}],"RelatedSearches":[],"CustomCanonical":"https://www.designersguild.com/row/fabric/designers-guild-essentials/opera-chalk-fabric/p34553","PageJSON":"{\"productPageId\":34223,\"productTypeId\":15,\"heading\":\"Opera Dove\",\"subHeading\":\"Fabric\",\"shortHeading\":\"Opera Dove\",\"category\":\"\",\"brand\":\"Designers Guild Essentials\",\"description\":\"Our first easyclean velvet - with a dense luxurious pile and soft sheen, this stylish velvet is the perfect fit for every interior application from upholstery to curtains, cushions and blinds. Created with a unique easyclean technology for every demand. Woven with a resilient yarn giving incredible wear and the added benefit of being washable. In a colour palette ranging from elegant neutrals to bright vivid shades.\",\"urlSemantics\":\"fabric/designers-guild-essentials/opera-dove-fabric\",\"breadcrumb\":\"<li><a href=\\\"/row/fabric/l1292\\\">DESIGNERS GUILD FABRIC</a></li><li><span>Opera Dove</span></li>\",\"url\":\"/row/fabric/designers-guild-essentials/opera-dove-fabric/p34223\",\"titleTag\":\"Opera Dove Fabric | Designers Guild Essentials\",\"metaDescription\":\"Our first easy clean velvet - with a dense luxurious pile and soft sheen, this stylish velvet is the perfect fit for every interior application from uphols\",\"reviewAverage\":null,\"reviewCount\":null,\"isNew\":false,\"customCanonical\":\"https://www.designersguild.com/row/fabric/designers-guild-essentials/opera-chalk-fabric/p34553\",\"templateId\":2,\"isRugOrRunner\":false,\"delivery\":null,\"returns\":null,\"products\":[{\"productId\":186613,\"code\":\"FDG2700/25\",\"orderFormName\":\"Opera - Dove\",\"brand\":\"Designers Guild Essentials\",\"images\":[{\"imageId\":117192,\"altText\":\"Opera - Dove Cutting\",\"titleText\":\"Opera - Dove Cutting\",\"templateImageId\":true,\"maxWidth\":1024}]}],\"images\":[{\"imageId\":117192,\"templateImageId\":2,\"altText\":\"opera - dove\",\"titleText\":\"opera - dove\",\"sortOrder\":0,\"maxWidth\":1024},{\"imageId\":118685,\"templateImageId\":2,\"sortOrder\":1,\"maxWidth\":1024},{\"imageId\":118706,\"templateImageId\":2,\"sortOrder\":2,\"maxWidth\":1024},{\"imageId\":118712,\"templateImageId\":2,\"sortOrder\":3,\"maxWidth\":1024},{\"imageId\":118710,\"templateImageId\":2,\"sortOrder\":4,\"maxWidth\":1024},{\"imageId\":118687,\"templateImageId\":2,\"sortOrder\":5,\"maxWidth\":1024}],\"alternateColourways\":[{\"productPageId\":34553,\"urlSemantics\":\"fabric/designers-guild-essentials/opera-chalk-fabric\",\"code\":\"FDG2700/25\",\"url\":\"/row/fabric/designers-guild-essentials/opera-chalk-fabric/p34553\",\"heading\":\"Opera Chalk\",\"imageId\":117189},{\"productPageId\":34480,\"urlSemantics\":\"fabric/designers-guild-essentials/opera-oyster-fabric\",\"code\":\"FDG2700/25\",\"url\":\"/row/fabric/designers-guild-essentials/opera-oyster-fabric/p34480\",\"heading\":\"Opera Oyster\",\"imageId\":117191},{\"productPageId\":34223,\"urlSemantics\":\"fabric/designers-guild-essentials/opera-dove-fabric\",\"code\":\"FDG2700/25\",\"url\":\"/row/fabric/designers-guild-essentials/opera-dove-fabric/p34223\",\"heading\":\"Opera Dove\",\"imageId\":117192},{\"productPageId\":34481,\"urlSemantics\":\"fabric/designers-guild-essentials/opera-parchment-fabric\",\"code\":\"FDG2700/25\",\"url\":\"/row/fabric/designers-guild-essentials/opera-parchment-fabric/p34481\",\"heading\":\"Opera Parchment\",\"imageId\":117190},{\"productPageId\":34222,\"urlSemantics\":\"fabric/designers-guild-essentials/opera-cloud-fabric\",\"code\":\"FDG2700/25\",\"url\":\"/row/fabric/designers-guild-essentials/opera-cloud-fabric/p34222\",\"heading\":\"Opera Cloud\",\"imageId\":117179},{\"productPageId\":34482,\"urlSemantics\":\"fabric/designers-guild-essentials/opera-natural-fabric\",\"code\":\"FDG2700/25\",\"url\":\"/row/fabric/designers-guild-essentials/opera-natural-fabric/p34482\",\"heading\":\"Opera Natural\",\"imageId\":117187},{\"productPageId\":34224,\"urlSemantics\":\"fabric/designers-guild-essentials/opera-pistachio-fabric\",\"code\":\"FDG2700/25\",\"url\":\"/row/fabric/designers-guild-essentials/opera-pistachio-fabric/p34224\",\"heading\":\"Opera Pistachio\",\"imageId\":117172},{\"productPageId\":34484,\"urlSemantics\":\"fabric/designers-guild-essentials/opera-putty-fabric\",\"code\":\"FDG2700/25\",\"url\":\"/row/fabric/designers-guild-essentials/opera-putty-fabric/p34484\",\"heading\":\"Opera Putty\",\"imageId\":117193},{\"productPageId\":34485,\"urlSemantics\":\"fabric/designers-guild-essentials/opera-silver-birch-fabric\",\"code\":\"FDG2700/25\",\"url\":\"/row/fabric/designers-guild-essentials/opera-silver-birch-fabric/p34485\",\"heading\":\"Opera Silver Birch\",\"imageId\":117188},{\"productPageId\":34483,\"urlSemantics\":\"fabric/designers-guild-essentials/opera-driftwood-fabric\",\"code\":\"FDG2700/25\",\"url\":\"/row/fabric/designers-guild-essentials/opera-driftwood-fabric/p34483\",\"heading\":\"Opera Driftwood\",\"imageId\":117183},{\"productPageId\":34277,\"urlSemantics\":\"fabric/designers-guild-essentials/opera-mink-fabric\",\"code\":\"FDG2700/25\",\"url\":\"/row/fabric/designers-guild-essentials/opera-mink-fabric/p34277\",\"heading\":\"Opera Mink\",\"imageId\":117195},{\"productPageId\":34486,\"urlSemantics\":\"fabric/designers-guild-essentials/opera-cappuccino-fabric\",\"code\":\"FDG2700/25\",\"url\":\"/row/fabric/designers-guild-essentials/opera-cappuccino-fabric/p34486\",\"heading\":\"Opera Cappuccino\",\"imageId\":117185},{\"productPageId\":34487,\"urlSemantics\":\"fabric/designers-guild-essentials/opera-moleskin-fabric\",\"code\":\"FDG2700/25\",\"url\":\"/row/fabric/designers-guild-essentials/opera-moleskin-fabric/p34487\",\"heading\":\"Opera Moleskin\",\"imageId\":117162},{\"productPageId\":34488,\"urlSemantics\":\"fabric/designers-guild-essentials/opera-roebuck-fabric\",\"code\":\"FDG2700/25\",\"url\":\"/row/fabric/designers-guild-essentials/opera-roebuck-fabric/p34488\",\"heading\":\"Opera Roebuck\",\"imageId\":117194},{\"productPageId\":34221,\"urlSemantics\":\"fabric/designers-guild-essentials/opera-steel-fabric\",\"code\":\"FDG2700/25\",\"url\":\"/row/fabric/designers-guild-essentials/opera-steel-fabric/p34221\",\"heading\":\"Opera Steel\",\"imageId\":117180},{\"productPageId\":34210,\"urlSemantics\":\"fabric/designers-guild-essentials/opera-heather-fabric\",\"code\":\"FDG2700/25\",\"url\":\"/row/fabric/designers-guild-essentials/opera-heather-fabric/p34210\",\"heading\":\"Opera Heather\",\"imageId\":117165},{\"productPageId\":34211,\"urlSemantics\":\"fabric/designers-guild-essentials/opera-blossom-fabric\",\"code\":\"FDG2700/25\",\"url\":\"/row/fabric/designers-guild-essentials/opera-blossom-fabric/p34211\",\"heading\":\"Opera Blossom\",\"imageId\":117163},{\"productPageId\":34212,\"urlSemantics\":\"fabric/designers-guild-essentials/opera-mulberry-fabric\",\"code\":\"FDG2700/25\",\"url\":\"/row/fabric/designers-guild-essentials/opera-mulberry-fabric/p34212\",\"heading\":\"Opera Mulberry\",\"imageId\":117170},{\"productPageId\":34213,\"urlSemantics\":\"fabric/designers-guild-essentials/opera-claret-fabric\",\"code\":\"FDG2700/25\",\"url\":\"/row/fabric/designers-guild-essentials/opera-claret-fabric/p34213\",\"heading\":\"Opera Claret\",\"imageId\":117169},{\"productPageId\":34214,\"urlSemantics\":\"fabric/designers-guild-essentials/opera-raspberry-fabric\",\"code\":\"FDG2700/25\",\"url\":\"/row/fabric/designers-guild-essentials/opera-raspberry-fabric/p34214\",\"heading\":\"Opera Raspberry\",\"imageId\":117167},{\"productPageId\":34215,\"urlSemantics\":\"fabric/designers-guild-essentials/opera-pimento-fabric\",\"code\":\"FDG2700/25\",\"url\":\"/row/fabric/designers-guild-essentials/opera-pimento-fabric/p34215\",\"heading\":\"Opera Pimento\",\"imageId\":117168},{\"productPageId\":34217,\"urlSemantics\":\"fabric/designers-guild-essentials/opera-carbon-fabric\",\"code\":\"FDG2700/25\",\"url\":\"/row/fabric/designers-guild-essentials/opera-carbon-fabric/p34217\",\"heading\":\"Opera Carbon\",\"imageId\":117184},{\"productPageId\":34218,\"urlSemantics\":\"fabric/designers-guild-essentials/opera-graphite-fabric\",\"code\":\"FDG2700/25\",\"url\":\"/row/fabric/designers-guild-essentials/opera-graphite-fabric/p34218\",\"heading\":\"Opera Graphite\",\"imageId\":117182},{\"productPageId\":34216,\"urlSemantics\":\"fabric/designers-guild-essentials/opera-espresso-fabric\",\"code\":\"FDG2700/25\",\"url\":\"/row/fabric/designers-guild-essentials/opera-espresso-fabric/p34216\",\"heading\":\"Opera Espresso\",\"imageId\":117186},{\"productPageId\":34219,\"urlSemantics\":\"fabric/designers-guild-essentials/opera-smoke-fabric\",\"code\":\"FDG2700/25\",\"url\":\"/row/fabric/designers-guild-essentials/opera-smoke-fabric/p34219\",\"heading\":\"Opera Smoke\",\"imageId\":117196},{\"productPageId\":34220,\"urlSemantics\":\"fabric/designers-guild-essentials/opera-zinc-fabric\",\"code\":\"FDG2700/25\",\"url\":\"/row/fabric/designers-guild-essentials/opera-zinc-fabric/p34220\",\"heading\":\"Opera Zinc\",\"imageId\":117181},{\"productPageId\":34225,\"urlSemantics\":\"fabric/designers-guild-essentials/opera-moss-fabric\",\"code\":\"FDG2700/25\",\"url\":\"/row/fabric/designers-guild-essentials/opera-moss-fabric/p34225\",\"heading\":\"Opera Moss\",\"imageId\":117171},{\"productPageId\":34226,\"urlSemantics\":\"fabric/designers-guild-essentials/opera-sage-fabric\",\"code\":\"FDG2700/25\",\"url\":\"/row/fabric/designers-guild-essentials/opera-sage-fabric/p34226\",\"heading\":\"Opera Sage\",\"imageId\":117164},{\"productPageId\":34227,\"urlSemantics\":\"fabric/designers-guild-essentials/opera-celadon-fabric\",\"code\":\"FDG2700/25\",\"url\":\"/row/fabric/designers-guild-essentials/opera-celadon-fabric/p34227\",\"heading\":\"Opera Celadon\",\"imageId\":117178},{\"productPageId\":34230,\"urlSemantics\":\"fabric/designers-guild-essentials/opera-aqua-fabric\",\"code\":\"FDG2700/25\",\"url\":\"/row/fabric/designers-guild-essentials/opera-aqua-fabric/p34230\",\"heading\":\"Opera Aqua\",\"imageId\":117175},{\"productPageId\":34231,\"urlSemantics\":\"fabric/designers-guild-essentials/opera-sea-fabric\",\"code\":\"FDG2700/25\",\"url\":\"/row/fabric/designers-guild-essentials/opera-sea-fabric/p34231\",\"heading\":\"Opera Sea\",\"imageId\":117176},{\"productPageId\":34232,\"urlSemantics\":\"fabric/designers-guild-essentials/opera-denim-fabric\",\"code\":\"FDG2700/25\",\"url\":\"/row/fabric/designers-guild-essentials/opera-denim-fabric/p34232\",\"heading\":\"Opera Denim\",\"imageId\":117174},{\"productPageId\":34233,\"urlSemantics\":\"fabric/designers-guild-essentials/opera-delft-fabric\",\"code\":\"FDG2700/25\",\"url\":\"/row/fabric/designers-guild-essentials/opera-delft-fabric/p34233\",\"heading\":\"Opera Delft\",\"imageId\":117166},{\"productPageId\":34228,\"urlSemantics\":\"fabric/designers-guild-essentials/opera-emerald-fabric\",\"code\":\"FDG2700/25\",\"url\":\"/row/fabric/designers-guild-essentials/opera-emerald-fabric/p34228\",\"heading\":\"Opera Emerald\",\"imageId\":117173},{\"productPageId\":34229,\"urlSemantics\":\"fabric/designers-guild-essentials/opera-ocean-fabric\",\"code\":\"FDG2700/25\",\"url\":\"/row/fabric/designers-guild-essentials/opera-ocean-fabric/p34229\",\"heading\":\"Opera Ocean\",\"imageId\":117177}],\"reviews\":null,\"hreflangs\":[{\"hreflang\":\"de\",\"href\":\"https://www.designersguild.com/de/fabric/designers-guild-essentials/opera-dove-fabric/p34223\"},{\"hreflang\":\"fr\",\"href\":\"https://www.designersguild.com/fr/fabric/designers-guild-essentials/opera-dove-fabric/p34223\"},{\"hreflang\":\"en-gb\",\"href\":\"https://www.designersguild.com/uk/fabric/designers-guild-essentials/opera-dove-fabric/p34223\"},{\"hreflang\":\"en-se\",\"href\":\"https://www.designersguild.com/se/fabric/designers-guild-essentials/opera-dove-fabric/p34223\"},{\"hreflang\":\"en-us\",\"href\":\"https://www.designersguild.com/us/fabric/designers-guild-essentials/opera-dove-fabric/p34223\"},{\"hreflang\":\"es\",\"href\":\"https://www.designersguild.com/es/fabric/designers-guild-essentials/opera-dove-fabric/p34223\"},{\"hreflang\":\"it-it\",\"href\":\"https://www.designersguild.com/it/fabric/designers-guild-essentials/opera-dove-fabric/p34223\"},{\"hreflang\":\"en-nl\",\"href\":\"https://www.designersguild.com/nl/fabric/designers-guild-essentials/opera-dove-fabric/p34223\"},{\"hreflang\":\"ru\",\"href\":\"https://www.designersguild.com/ru/fabric/designers-guild-essentials/opera-dove-fabric/p34223\"},{\"hreflang\":\"ja-jp\",\"href\":\"https://www.designersguild.com/jp/fabric/designers-guild-essentials/opera-dove-fabric/p34223\"},{\"hreflang\":\"en-be\",\"href\":\"https://www.designersguild.com/be/fabric/designers-guild-essentials/opera-dove-fabric/p34223\"},{\"hreflang\":\"en-au\",\"href\":\"https://www.designersguild.com/au/fabric/designers-guild-essentials/opera-dove-fabric/p34223\"},{\"hreflang\":\"en-dk\",\"href\":\"https://www.designersguild.com/dk/fabric/designers-guild-essentials/opera-dove-fabric/p34223\"},{\"hreflang\":\"en-gr\",\"href\":\"https://www.designersguild.com/eu/fabric/designers-guild-essentials/opera-dove-fabric/p34223\"},{\"hreflang\":\"en-no\",\"href\":\"https://www.designersguild.com/no/fabric/designers-guild-essentials/opera-dove-fabric/p34223\"},{\"hreflang\":\"de-at\",\"href\":\"https://www.designersguild.com/at/fabric/designers-guild-essentials/opera-dove-fabric/p34223\"},{\"hreflang\":\"de-ch\",\"href\":\"https://www.designersguild.com/de-ch/fabric/designers-guild-essentials/opera-dove-fabric/p34223\"},{\"hreflang\":\"fr-ch\",\"href\":\"https://www.designersguild.com/fr-ch/fabric/designers-guild-essentials/opera-dove-fabric/p34223\"},{\"hreflang\":\"en\",\"href\":\"https://www.designersguild.com/row/fabric/designers-guild-essentials/opera-dove-fabric/p34223\"},{\"hreflang\":\"en-nz\",\"href\":\"https://www.designersguild.com/nz/fabric/designers-guild-essentials/opera-dove-fabric/p34223\"},{\"hreflang\":\"en-ie\",\"href\":\"https://www.designersguild.com/ie/fabric/designers-guild-essentials/opera-dove-fabric/p34223\"},{\"hreflang\":\"fi-fi\",\"href\":\"https://www.designersguild.com/fi/fabric/designers-guild-essentials/opera-dove-fabric/p34223\"}],\"relatedProductPages\":[{\"productPageId\":24487,\"heading\":\"Tulipa Stellata Violet\",\"subHeading\":\"Fabric\",\"urlSemantics\":\"fabric/designers-guild/tulipa-stellata-violet-fabric\",\"url\":\"/row/fabric/designers-guild/tulipa-stellata-violet-fabric/p24487\",\"imageId\":80561,\"aspectRatio\":1.0,\"reviewAverage\":null,\"reviewCount\":null},{\"productPageId\":33532,\"heading\":\"Muretto Parchment\",\"subHeading\":\"Fabric\",\"urlSemantics\":\"fabric/designers-guild/muretto-parchment-fabric\",\"url\":\"/row/fabric/designers-guild/muretto-parchment-fabric/p33532\",\"imageId\":114845,\"aspectRatio\":1.0,\"reviewAverage\":null,\"reviewCount\":null},{\"productPageId\":33196,\"heading\":\"Anshu Alabaster\",\"subHeading\":\"Fabric\",\"urlSemantics\":\"fabric/designers-guild-essentials/anshu-alabaster-fabric\",\"url\":\"/row/fabric/designers-guild-essentials/anshu-alabaster-fabric/p33196\",\"imageId\":116432,\"aspectRatio\":1.0,\"reviewAverage\":null,\"reviewCount\":null},{\"productPageId\":4900,\"heading\":\"chinon - steel\",\"subHeading\":\"Fabric\",\"urlSemantics\":\"fabric/designers-guild-essentials/chinon-steel-fabric\",\"url\":\"/row/fabric/designers-guild-essentials/chinon-steel-fabric/p4900\",\"imageId\":107,\"aspectRatio\":1.0,\"reviewAverage\":null,\"reviewCount\":null}],\"attributes\":[{\"attributeGroup\":\"Brand\",\"attribute\":\"Designers Guild Essentials\"},{\"attributeGroup\":\"Pattern\",\"attribute\":\"Plain\"},{\"attributeGroup\":\"Martindale\",\"attribute\":\"10,000 +\"},{\"attributeGroup\":\"Martindale\",\"attribute\":\"20,000 +\"},{\"attributeGroup\":\"Martindale\",\"attribute\":\"30,000 +\"},{\"attributeGroup\":\"Martindale\",\"attribute\":\"40,000 +\"},{\"attributeGroup\":\"Martindale\",\"attribute\":\"50,000 +\"},{\"attributeGroup\":\"Martindale\",\"attribute\":\"100,000 +\"},{\"attributeGroup\":\"Type\",\"attribute\":\"Plain / Textured\"},{\"attributeGroup\":\"Type\",\"attribute\":\"Velvet\"},{\"attributeGroup\":\"Usage\",\"attribute\":\"Curtains\"},{\"attributeGroup\":\"Usage\",\"attribute\":\"Upholstery\"},{\"attributeGroup\":\"Flame retardant\",\"attribute\":\"FR Contract Treatable\"}],\"collection\":{\"collectionId\":721,\"heading\":\"Opera Easyclean Fabrics\",\"description\":\"A perfect trio of weaves all offering our unique easy-clean finish for demanding interior schemes, from the glamour of Opera velvet to the more rustic style charm of Skye with its textured weave to the chunky boucle blend of Vezzano. Practical and stylish in every way. OekoTex certified.\\n<a href=\\\"l1556\\\">MORE INFORMATION ON EASYCLEAN</a>\",\"name\":\"Opera Easyclean Fabrics\",\"urlSemantics\":\"fabric/designers-guild-essentials/opera-easyclean-fabrics\",\"url\":\"/row/fabric/designers-guild-essentials/opera-easyclean-fabrics/c721\",\"brochureurl\":\"http://brochures.designersguild.com/aw19/brochures/aw19-dg-fabric-and-wallpaper/do_not_upload/pdf/aw19-dg-fabric-and-wallpaper.pdf\"},\"moduleOptions\":null,\"modules\":null,\"moduleOptionGroups\":null,\"wholesaleFurniture\":null,\"relatedSearches\":null}","json":{"productPageId":34223,"productTypeId":15,"heading":"Opera Dove","subHeading":"Fabric","shortHeading":"Opera Dove","category":"","brand":"Designers Guild Essentials","description":"Our first easyclean velvet - with a dense luxurious pile and soft sheen, this stylish velvet is the perfect fit for every interior application from upholstery to curtains, cushions and blinds. Created with a unique easyclean technology for every demand. Woven with a resilient yarn giving incredible wear and the added benefit of being washable. In a colour palette ranging from elegant neutrals to bright vivid shades.","urlSemantics":"fabric/designers-guild-essentials/opera-dove-fabric","breadcrumb":"<li><a href=\"/row/fabric/l1292\">DESIGNERS GUILD FABRIC</a></li><li><span>Opera Dove</span></li>","url":"/row/fabric/designers-guild-essentials/opera-dove-fabric/p34223","titleTag":"Opera Dove Fabric | Designers Guild Essentials","metaDescription":"Our first easy clean velvet - with a dense luxurious pile and soft sheen, this stylish velvet is the perfect fit for every interior application from uphols","reviewAverage":null,"reviewCount":null,"isNew":false,"customCanonical":"https://www.designersguild.com/row/fabric/designers-guild-essentials/opera-chalk-fabric/p34553","templateId":2,"isRugOrRunner":false,"delivery":null,"returns":null,"products":[{"productId":186613,"code":"FDG2700/25","orderFormName":"Opera - Dove","brand":"Designers Guild Essentials","images":[{"imageId":117192,"altText":"Opera - Dove Cutting","titleText":"Opera - Dove Cutting","templateImageId":true,"maxWidth":1024}]}],"images":[{"imageId":117192,"templateImageId":2,"altText":"opera - dove","titleText":"opera - dove","sortOrder":0,"maxWidth":1024},{"imageId":118685,"templateImageId":2,"sortOrder":1,"maxWidth":1024},{"imageId":118706,"templateImageId":2,"sortOrder":2,"maxWidth":1024},{"imageId":118712,"templateImageId":2,"sortOrder":3,"maxWidth":1024},{"imageId":118710,"templateImageId":2,"sortOrder":4,"maxWidth":1024},{"imageId":118687,"templateImageId":2,"sortOrder":5,"maxWidth":1024}],"alternateColourways":[{"productPageId":34553,"urlSemantics":"fabric/designers-guild-essentials/opera-chalk-fabric","code":"FDG2700/25","url":"/row/fabric/designers-guild-essentials/opera-chalk-fabric/p34553","heading":"Opera Chalk","imageId":117189},{"productPageId":34480,"urlSemantics":"fabric/designers-guild-essentials/opera-oyster-fabric","code":"FDG2700/25","url":"/row/fabric/designers-guild-essentials/opera-oyster-fabric/p34480","heading":"Opera Oyster","imageId":117191},{"productPageId":34223,"urlSemantics":"fabric/designers-guild-essentials/opera-dove-fabric","code":"FDG2700/25","url":"/row/fabric/designers-guild-essentials/opera-dove-fabric/p34223","heading":"Opera Dove","imageId":117192},{"productPageId":34481,"urlSemantics":"fabric/designers-guild-essentials/opera-parchment-fabric","code":"FDG2700/25","url":"/row/fabric/designers-guild-essentials/opera-parchment-fabric/p34481","heading":"Opera Parchment","imageId":117190},{"productPageId":34222,"urlSemantics":"fabric/designers-guild-essentials/opera-cloud-fabric","code":"FDG2700/25","url":"/row/fabric/designers-guild-essentials/opera-cloud-fabric/p34222","heading":"Opera Cloud","imageId":117179},{"productPageId":34482,"urlSemantics":"fabric/designers-guild-essentials/opera-natural-fabric","code":"FDG2700/25","url":"/row/fabric/designers-guild-essentials/opera-natural-fabric/p34482","heading":"Opera Natural","imageId":117187},{"productPageId":34224,"urlSemantics":"fabric/designers-guild-essentials/opera-pistachio-fabric","code":"FDG2700/25","url":"/row/fabric/designers-guild-essentials/opera-pistachio-fabric/p34224","heading":"Opera Pistachio","imageId":117172},{"productPageId":34484,"urlSemantics":"fabric/designers-guild-essentials/opera-putty-fabric","code":"FDG2700/25","url":"/row/fabric/designers-guild-essentials/opera-putty-fabric/p34484","heading":"Opera Putty","imageId":117193},{"productPageId":34485,"urlSemantics":"fabric/designers-guild-essentials/opera-silver-birch-fabric","code":"FDG2700/25","url":"/row/fabric/designers-guild-essentials/opera-silver-birch-fabric/p34485","heading":"Opera Silver Birch","imageId":117188},{"productPageId":34483,"urlSemantics":"fabric/designers-guild-essentials/opera-driftwood-fabric","code":"FDG2700/25","url":"/row/fabric/designers-guild-essentials/opera-driftwood-fabric/p34483","heading":"Opera Driftwood","imageId":117183},{"productPageId":34277,"urlSemantics":"fabric/designers-guild-essentials/opera-mink-fabric","code":"FDG2700/25","url":"/row/fabric/designers-guild-essentials/opera-mink-fabric/p34277","heading":"Opera Mink","imageId":117195},{"productPageId":34486,"urlSemantics":"fabric/designers-guild-essentials/opera-cappuccino-fabric","code":"FDG2700/25","url":"/row/fabric/designers-guild-essentials/opera-cappuccino-fabric/p34486","heading":"Opera Cappuccino","imageId":117185},{"productPageId":34487,"urlSemantics":"fabric/designers-guild-essentials/opera-moleskin-fabric","code":"FDG2700/25","url":"/row/fabric/designers-guild-essentials/opera-moleskin-fabric/p34487","heading":"Opera Moleskin","imageId":117162},{"productPageId":34488,"urlSemantics":"fabric/designers-guild-essentials/opera-roebuck-fabric","code":"FDG2700/25","url":"/row/fabric/designers-guild-essentials/opera-roebuck-fabric/p34488","heading":"Opera Roebuck","imageId":117194},{"productPageId":34221,"urlSemantics":"fabric/designers-guild-essentials/opera-steel-fabric","code":"FDG2700/25","url":"/row/fabric/designers-guild-essentials/opera-steel-fabric/p34221","heading":"Opera Steel","imageId":117180},{"productPageId":34210,"urlSemantics":"fabric/designers-guild-essentials/opera-heather-fabric","code":"FDG2700/25","url":"/row/fabric/designers-guild-essentials/opera-heather-fabric/p34210","heading":"Opera Heather","imageId":117165},{"productPageId":34211,"urlSemantics":"fabric/designers-guild-essentials/opera-blossom-fabric","code":"FDG2700/25","url":"/row/fabric/designers-guild-essentials/opera-blossom-fabric/p34211","heading":"Opera Blossom","imageId":117163},{"productPageId":34212,"urlSemantics":"fabric/designers-guild-essentials/opera-mulberry-fabric","code":"FDG2700/25","url":"/row/fabric/designers-guild-essentials/opera-mulberry-fabric/p34212","heading":"Opera Mulberry","imageId":117170},{"productPageId":34213,"urlSemantics":"fabric/designers-guild-essentials/opera-claret-fabric","code":"FDG2700/25","url":"/row/fabric/designers-guild-essentials/opera-claret-fabric/p34213","heading":"Opera Claret","imageId":117169},{"productPageId":34214,"urlSemantics":"fabric/designers-guild-essentials/opera-raspberry-fabric","code":"FDG2700/25","url":"/row/fabric/designers-guild-essentials/opera-raspberry-fabric/p34214","heading":"Opera Raspberry","imageId":117167},{"productPageId":34215,"urlSemantics":"fabric/designers-guild-essentials/opera-pimento-fabric","code":"FDG2700/25","url":"/row/fabric/designers-guild-essentials/opera-pimento-fabric/p34215","heading":"Opera Pimento","imageId":117168},{"productPageId":34217,"urlSemantics":"fabric/designers-guild-essentials/opera-carbon-fabric","code":"FDG2700/25","url":"/row/fabric/designers-guild-essentials/opera-carbon-fabric/p34217","heading":"Opera Carbon","imageId":117184},{"productPageId":34218,"urlSemantics":"fabric/designers-guild-essentials/opera-graphite-fabric","code":"FDG2700/25","url":"/row/fabric/designers-guild-essentials/opera-graphite-fabric/p34218","heading":"Opera Graphite","imageId":117182},{"productPageId":34216,"urlSemantics":"fabric/designers-guild-essentials/opera-espresso-fabric","code":"FDG2700/25","url":"/row/fabric/designers-guild-essentials/opera-espresso-fabric/p34216","heading":"Opera Espresso","imageId":117186},{"productPageId":34219,"urlSemantics":"fabric/designers-guild-essentials/opera-smoke-fabric","code":"FDG2700/25","url":"/row/fabric/designers-guild-essentials/opera-smoke-fabric/p34219","heading":"Opera Smoke","imageId":117196},{"productPageId":34220,"urlSemantics":"fabric/designers-guild-essentials/opera-zinc-fabric","code":"FDG2700/25","url":"/row/fabric/designers-guild-essentials/opera-zinc-fabric/p34220","heading":"Opera Zinc","imageId":117181},{"productPageId":34225,"urlSemantics":"fabric/designers-guild-essentials/opera-moss-fabric","code":"FDG2700/25","url":"/row/fabric/designers-guild-essentials/opera-moss-fabric/p34225","heading":"Opera Moss","imageId":117171},{"productPageId":34226,"urlSemantics":"fabric/designers-guild-essentials/opera-sage-fabric","code":"FDG2700/25","url":"/row/fabric/designers-guild-essentials/opera-sage-fabric/p34226","heading":"Opera Sage","imageId":117164},{"productPageId":34227,"urlSemantics":"fabric/designers-guild-essentials/opera-celadon-fabric","code":"FDG2700/25","url":"/row/fabric/designers-guild-essentials/opera-celadon-fabric/p34227","heading":"Opera Celadon","imageId":117178},{"productPageId":34230,"urlSemantics":"fabric/designers-guild-essentials/opera-aqua-fabric","code":"FDG2700/25","url":"/row/fabric/designers-guild-essentials/opera-aqua-fabric/p34230","heading":"Opera Aqua","imageId":117175},{"productPageId":34231,"urlSemantics":"fabric/designers-guild-essentials/opera-sea-fabric","code":"FDG2700/25","url":"/row/fabric/designers-guild-essentials/opera-sea-fabric/p34231","heading":"Opera Sea","imageId":117176},{"productPageId":34232,"urlSemantics":"fabric/designers-guild-essentials/opera-denim-fabric","code":"FDG2700/25","url":"/row/fabric/designers-guild-essentials/opera-denim-fabric/p34232","heading":"Opera Denim","imageId":117174},{"productPageId":34233,"urlSemantics":"fabric/designers-guild-essentials/opera-delft-fabric","code":"FDG2700/25","url":"/row/fabric/designers-guild-essentials/opera-delft-fabric/p34233","heading":"Opera Delft","imageId":117166},{"productPageId":34228,"urlSemantics":"fabric/designers-guild-essentials/opera-emerald-fabric","code":"FDG2700/25","url":"/row/fabric/designers-guild-essentials/opera-emerald-fabric/p34228","heading":"Opera Emerald","imageId":117173},{"productPageId":34229,"urlSemantics":"fabric/designers-guild-essentials/opera-ocean-fabric","code":"FDG2700/25","url":"/row/fabric/designers-guild-essentials/opera-ocean-fabric/p34229","heading":"Opera Ocean","imageId":117177}],"reviews":null,"hreflangs":[{"hreflang":"de","href":"https://www.designersguild.com/de/fabric/designers-guild-essentials/opera-dove-fabric/p34223"},{"hreflang":"fr","href":"https://www.designersguild.com/fr/fabric/designers-guild-essentials/opera-dove-fabric/p34223"},{"hreflang":"en-gb","href":"https://www.designersguild.com/uk/fabric/designers-guild-essentials/opera-dove-fabric/p34223"},{"hreflang":"en-se","href":"https://www.designersguild.com/se/fabric/designers-guild-essentials/opera-dove-fabric/p34223"},{"hreflang":"en-us","href":"https://www.designersguild.com/us/fabric/designers-guild-essentials/opera-dove-fabric/p34223"},{"hreflang":"es","href":"https://www.designersguild.com/es/fabric/designers-guild-essentials/opera-dove-fabric/p34223"},{"hreflang":"it-it","href":"https://www.designersguild.com/it/fabric/designers-guild-essentials/opera-dove-fabric/p34223"},{"hreflang":"en-nl","href":"https://www.designersguild.com/nl/fabric/designers-guild-essentials/opera-dove-fabric/p34223"},{"hreflang":"ru","href":"https://www.designersguild.com/ru/fabric/designers-guild-essentials/opera-dove-fabric/p34223"},{"hreflang":"ja-jp","href":"https://www.designersguild.com/jp/fabric/designers-guild-essentials/opera-dove-fabric/p34223"},{"hreflang":"en-be","href":"https://www.designersguild.com/be/fabric/designers-guild-essentials/opera-dove-fabric/p34223"},{"hreflang":"en-au","href":"https://www.designersguild.com/au/fabric/designers-guild-essentials/opera-dove-fabric/p34223"},{"hreflang":"en-dk","href":"https://www.designersguild.com/dk/fabric/designers-guild-essentials/opera-dove-fabric/p34223"},{"hreflang":"en-gr","href":"https://www.designersguild.com/eu/fabric/designers-guild-essentials/opera-dove-fabric/p34223"},{"hreflang":"en-no","href":"https://www.designersguild.com/no/fabric/designers-guild-essentials/opera-dove-fabric/p34223"},{"hreflang":"de-at","href":"https://www.designersguild.com/at/fabric/designers-guild-essentials/opera-dove-fabric/p34223"},{"hreflang":"de-ch","href":"https://www.designersguild.com/de-ch/fabric/designers-guild-essentials/opera-dove-fabric/p34223"},{"hreflang":"fr-ch","href":"https://www.designersguild.com/fr-ch/fabric/designers-guild-essentials/opera-dove-fabric/p34223"},{"hreflang":"en","href":"https://www.designersguild.com/row/fabric/designers-guild-essentials/opera-dove-fabric/p34223"},{"hreflang":"en-nz","href":"https://www.designersguild.com/nz/fabric/designers-guild-essentials/opera-dove-fabric/p34223"},{"hreflang":"en-ie","href":"https://www.designersguild.com/ie/fabric/designers-guild-essentials/opera-dove-fabric/p34223"},{"hreflang":"fi-fi","href":"https://www.designersguild.com/fi/fabric/designers-guild-essentials/opera-dove-fabric/p34223"}],"relatedProductPages":[{"productPageId":24487,"heading":"Tulipa Stellata Violet","subHeading":"Fabric","urlSemantics":"fabric/designers-guild/tulipa-stellata-violet-fabric","url":"/row/fabric/designers-guild/tulipa-stellata-violet-fabric/p24487","imageId":80561,"aspectRatio":1.0,"reviewAverage":null,"reviewCount":null},{"productPageId":33532,"heading":"Muretto Parchment","subHeading":"Fabric","urlSemantics":"fabric/designers-guild/muretto-parchment-fabric","url":"/row/fabric/designers-guild/muretto-parchment-fabric/p33532","imageId":114845,"aspectRatio":1.0,"reviewAverage":null,"reviewCount":null},{"productPageId":33196,"heading":"Anshu Alabaster","subHeading":"Fabric","urlSemantics":"fabric/designers-guild-essentials/anshu-alabaster-fabric","url":"/row/fabric/designers-guild-essentials/anshu-alabaster-fabric/p33196","imageId":116432,"aspectRatio":1.0,"reviewAverage":null,"reviewCount":null},{"productPageId":4900,"heading":"chinon - steel","subHeading":"Fabric","urlSemantics":"fabric/designers-guild-essentials/chinon-steel-fabric","url":"/row/fabric/designers-guild-essentials/chinon-steel-fabric/p4900","imageId":107,"aspectRatio":1.0,"reviewAverage":null,"reviewCount":null}],"attributes":[{"attributeGroup":"Brand","attribute":"Designers Guild Essentials"},{"attributeGroup":"Pattern","attribute":"Plain"},{"attributeGroup":"Martindale","attribute":"10,000 +"},{"attributeGroup":"Martindale","attribute":"20,000 +"},{"attributeGroup":"Martindale","attribute":"30,000 +"},{"attributeGroup":"Martindale","attribute":"40,000 +"},{"attributeGroup":"Martindale","attribute":"50,000 +"},{"attributeGroup":"Martindale","attribute":"100,000 +"},{"attributeGroup":"Type","attribute":"Plain / Textured"},{"attributeGroup":"Type","attribute":"Velvet"},{"attributeGroup":"Usage","attribute":"Curtains"},{"attributeGroup":"Usage","attribute":"Upholstery"},{"attributeGroup":"Flame retardant","attribute":"FR Contract Treatable"}],"collection":{"collectionId":721,"heading":"Opera Easyclean Fabrics","description":"A perfect trio of weaves all offering our unique easy-clean finish for demanding interior schemes, from the glamour of Opera velvet to the more rustic style charm of Skye with its textured weave to the chunky boucle blend of Vezzano. Practical and stylish in every way. OekoTex certified.\n<a href=\"l1556\">MORE INFORMATION ON EASYCLEAN</a>","name":"Opera Easyclean Fabrics","urlSemantics":"fabric/designers-guild-essentials/opera-easyclean-fabrics","url":"/row/fabric/designers-guild-essentials/opera-easyclean-fabrics/c721","brochureurl":"http://brochures.designersguild.com/aw19/brochures/aw19-dg-fabric-and-wallpaper/do_not_upload/pdf/aw19-dg-fabric-and-wallpaper.pdf"},"moduleOptions":null,"modules":null,"moduleOptionGroups":null,"wholesaleFurniture":null,"relatedSearches":null}},"Stock":{"OrderFormJSON":"{\"products\":[{\"product\":{\"productId\":186613,\"sortOrder\":50,\"productTypeId\":15,\"templateId\":2,\"code\":\"FDG2700\\/25\",\"brand\":\"Designers Guild Essentials\",\"gtin13\":null,\"name\":\"Opera - Dove\",\"AKA\":null,\"size\":null,\"imageId\":117192,\"imageAltText\":\"Opera - Dove Cutting\",\"imageTitleText\":\"Opera - Dove Cutting\",\"rRPMessage\":null,\"rLRRP\":null,\"rLTradePrice\":null,\"displayPrice\":null,\"displaySalePrice\":null,\"priceMessage\":null,\"statusMessage\":null,\"urlSemantics\":\"fabric\\/designers-guild-essentials\\/opera-dove-fabric\",\"productPageId\":34223,\"url\":\"\\/row\\/fabric\\/designers-guild-essentials\\/opera-dove-fabric\\/p34223\",\"itemAvailability\":\"LimitedAvailability\",\"primaryProduct\":true,\"orderFormGroupId\":null,\"orderFormName\":\"Opera - Dove\",\"attributes\":null,\"orderFormGroup\":null,\"orderFormProperties\":[{\"key\":\"Colour\",\"value\":\"Dove\"},{\"key\":\"Code\",\"value\":\"FDG2700\\/25\"}],\"controls\":{\"allowOrder\":false,\"allowReserve\":false,\"allowReserveWithBatchSample\":false,\"allowSample\":false,\"allowLargeSample\":false,\"allowBackInStockReminder\":false,\"disableOrder\":false,\"disableSample\":false},\"stockMessage\":{\"productTypeID\":15,\"quantityMinimum\":1.00,\"quantityMaximum\":0.00,\"productTypeQuantityMaximum\":null,\"quantityIncrement\":0.10,\"reserveQuantityMaximum\":4.00,\"unit\":\"m\",\"allowStockCheck\":false,\"pieceBreakdownMinimum\":1.00,\"pieceBreakdownMaximum\":50.00,\"allowBackInStockReminder\":false,\"freeStock\":4.00,\"nextPOFreeStock\":14.00,\"nextPODueDate\":\"2023-12-12\",\"totalPOFreeStock\":14.00,\"basketQuantityThresholds\":[{\"minimum\":0,\"maximum\":99999.99,\"stockMessages\":[{\"stockMessage\":\" more due in (1-2 weeks)\",\"class\":\"\",\"stockBreakdownTab\":1}]}]},\"orderButtonText\":\"Add to Basket\",\"reserveButtonText\":\"Reserve\",\"reserveWithBatchSampleButtonText\":\"Reserve with Batch Sample\",\"sample\":{\"productId\":186653,\"stockMessage\":{\"productTypeID\":55,\"quantityMinimum\":1.00,\"quantityMaximum\":2.00,\"productTypeQuantityMaximum\":20.00,\"quantityIncrement\":1.00,\"reserveQuantityMaximum\":25.00,\"unit\":\"\",\"allowStockCheck\":false,\"pieceBreakdownMinimum\":null,\"pieceBreakdownMaximum\":null,\"allowBackInStockReminder\":false,\"freeStock\":25.00,\"nextPOFreeStock\":40.00,\"nextPODueDate\":\"2023-12-15\",\"totalPOFreeStock\":40.00,\"basketQuantityThresholds\":[{\"minimum\":0,\"maximum\":99999.99,\"stockMessages\":[{\"stockMessage\":\"In stock\",\"class\":\"\",\"stockBreakdownTab\":0}]}]},\"orderButtonText\":\"Request a Sample\",\"displayPrice\":null,\"displaySalePrice\":null,\"priceMessage\":null},\"largeSample\":{\"productId\":186710,\"stockMessage\":{\"productTypeID\":null,\"quantityMinimum\":1.00,\"quantityMaximum\":99.00,\"productTypeQuantityMaximum\":null,\"quantityIncrement\":1.00,\"reserveQuantityMaximum\":null,\"unit\":\"\",\"allowStockCheck\":false,\"pieceBreakdownMinimum\":null,\"pieceBreakdownMaximum\":null,\"allowBackInStockReminder\":false,\"freeStock\":null,\"nextPOFreeStock\":null,\"nextPODueDate\":null,\"totalPOFreeStock\":null,\"basketQuantityThresholds\":[{\"minimum\":0,\"maximum\":99999.99,\"stockMessages\":[{\"stockMessage\":\" more due in (1-2 weeks)\",\"class\":\"\",\"stockBreakdownTab\":1}]}]},\"orderButtonText\":\"Add to Basket\",\"displayPrice\":null,\"displaySalePrice\":null,\"priceMessage\":null}}}]}","orderForm":{"products":[{"product":{"productId":186613,"sortOrder":50,"productTypeId":15,"templateId":2,"code":"FDG2700/25","brand":"Designers Guild Essentials","gtin13":null,"name":"Opera - Dove","AKA":null,"size":null,"imageId":117192,"imageAltText":"Opera - Dove Cutting","imageTitleText":"Opera - Dove Cutting","rRPMessage":null,"rLRRP":null,"rLTradePrice":null,"displayPrice":null,"displaySalePrice":null,"priceMessage":null,"statusMessage":null,"urlSemantics":"fabric/designers-guild-essentials/opera-dove-fabric","productPageId":34223,"url":"/row/fabric/designers-guild-essentials/opera-dove-fabric/p34223","itemAvailability":"LimitedAvailability","primaryProduct":true,"orderFormGroupId":null,"orderFormName":"Opera - Dove","attributes":null,"orderFormGroup":null,"orderFormProperties":[{"key":"Colour","value":"Dove"},{"key":"Code","value":"FDG2700/25"}],"controls":{"allowOrder":false,"allowReserve":false,"allowReserveWithBatchSample":false,"allowSample":false,"allowLargeSample":false,"allowBackInStockReminder":false,"disableOrder":false,"disableSample":false},"stockMessage":{"productTypeID":15,"quantityMinimum":1.0,"quantityMaximum":0.0,"productTypeQuantityMaximum":null,"quantityIncrement":0.1,"reserveQuantityMaximum":4.0,"unit":"m","allowStockCheck":false,"pieceBreakdownMinimum":1.0,"pieceBreakdownMaximum":50.0,"allowBackInStockReminder":false,"freeStock":4.0,"nextPOFreeStock":14.0,"nextPODueDate":"2023-12-12","totalPOFreeStock":14.0,"basketQuantityThresholds":[{"minimum":0,"maximum":99999.99,"stockMessages":[{"stockMessage":" more due in (1-2 weeks)","class":"","stockBreakdownTab":1}]}]},"orderButtonText":"Add to Basket","reserveButtonText":"Reserve","reserveWithBatchSampleButtonText":"Reserve with Batch Sample","sample":{"productId":186653,"stockMessage":{"productTypeID":55,"quantityMinimum":1.0,"quantityMaximum":2.0,"productTypeQuantityMaximum":20.0,"quantityIncrement":1.0,"reserveQuantityMaximum":25.0,"unit":"","allowStockCheck":false,"pieceBreakdownMinimum":null,"pieceBreakdownMaximum":null,"allowBackInStockReminder":false,"freeStock":25.0,"nextPOFreeStock":40.0,"nextPODueDate":"2023-12-15","totalPOFreeStock":40.0,"basketQuantityThresholds":[{"minimum":0,"maximum":99999.99,"stockMessages":[{"stockMessage":"In stock","class":"","stockBreakdownTab":0}]}]},"orderButtonText":"Request a Sample","displayPrice":null,"displaySalePrice":null,"priceMessage":null},"largeSample":{"productId":186710,"stockMessage":{"productTypeID":null,"quantityMinimum":1.0,"quantityMaximum":99.0,"productTypeQuantityMaximum":null,"quantityIncrement":1.0,"reserveQuantityMaximum":null,"unit":"","allowStockCheck":false,"pieceBreakdownMinimum":null,"pieceBreakdownMaximum":null,"allowBackInStockReminder":false,"freeStock":null,"nextPOFreeStock":null,"nextPODueDate":null,"totalPOFreeStock":null,"basketQuantityThresholds":[{"minimum":0,"maximum":99999.99,"stockMessages":[{"stockMessage":" more due in (1-2 weeks)","class":"","stockBreakdownTab":1}]}]},"orderButtonText":"Add to Basket","displayPrice":null,"displaySalePrice":null,"priceMessage":null}}}]}},"Carousel":{"CarouselID":"#product-page-34223-carousel","WrapperCSSClass":null,"AspectRatio":1.0,"Heading":"Opera Dove","Images":[{"ImageID":117192,"SortOrder":0,"AltText":"opera - dove","Overlay":null,"MaxWidth":1024,"ImageSize":6,"ForceLazyLoading":false},{"ImageID":118685,"SortOrder":1,"AltText":null,"Overlay":null,"MaxWidth":1024,"ImageSize":6,"ForceLazyLoading":false},{"ImageID":118706,"SortOrder":2,"AltText":null,"Overlay":null,"MaxWidth":1024,"ImageSize":6,"ForceLazyLoading":false},{"ImageID":118712,"SortOrder":3,"AltText":null,"Overlay":null,"MaxWidth":1024,"ImageSize":6,"ForceLazyLoading":false},{"ImageID":118710,"SortOrder":4,"AltText":null,"Overlay":null,"MaxWidth":1024,"ImageSize":6,"ForceLazyLoading":false},{"ImageID":118687,"SortOrder":5,"AltText":null,"Overlay":null,"MaxWidth":1024,"ImageSize":6,"ForceLazyLoading":false}],"DisplayThumbnails":true,"DisplayDashes":true,"Interval":null,"PermitLargeImageModal":true},"MainProduct":{"Solitary":false,"ProductBase":{"product":{"productId":186613,"sortOrder":50,"productTypeId":15,"templateId":2,"code":"FDG2700/25","brand":"Designers Guild Essentials","gtin13":null,"name":"Opera - Dove","AKA":null,"size":null,"imageId":117192,"imageAltText":"Opera - Dove Cutting","imageTitleText":"Opera - Dove Cutting","rRPMessage":null,"rLRRP":null,"rLTradePrice":null,"displayPrice":null,"displaySalePrice":null,"priceMessage":null,"statusMessage":null,"urlSemantics":"fabric/designers-guild-essentials/opera-dove-fabric","productPageId":34223,"url":"/row/fabric/designers-guild-essentials/opera-dove-fabric/p34223","itemAvailability":"LimitedAvailability","primaryProduct":true,"orderFormGroupId":null,"orderFormName":"Opera - Dove","attributes":null,"orderFormGroup":null,"orderFormProperties":[{"key":"Colour","value":"Dove"},{"key":"Code","value":"FDG2700/25"}],"controls":{"allowOrder":false,"allowReserve":false,"allowReserveWithBatchSample":false,"allowSample":false,"allowLargeSample":false,"allowBackInStockReminder":false,"disableOrder":false,"disableSample":false},"stockMessage":{"productTypeID":15,"quantityMinimum":1.0,"quantityMaximum":0.0,"productTypeQuantityMaximum":null,"quantityIncrement":0.1,"reserveQuantityMaximum":4.0,"unit":"m","allowStockCheck":false,"pieceBreakdownMinimum":1.0,"pieceBreakdownMaximum":50.0,"allowBackInStockReminder":false,"freeStock":4.0,"nextPOFreeStock":14.0,"nextPODueDate":"2023-12-12","totalPOFreeStock":14.0,"basketQuantityThresholds":[{"minimum":0,"maximum":99999.99,"stockMessages":[{"stockMessage":" more due in (1-2 weeks)","class":"","stockBreakdownTab":1}]}]},"orderButtonText":"Add to Basket","reserveButtonText":"Reserve","reserveWithBatchSampleButtonText":"Reserve with Batch Sample","sample":{"productId":186653,"stockMessage":{"productTypeID":55,"quantityMinimum":1.0,"quantityMaximum":2.0,"productTypeQuantityMaximum":20.0,"quantityIncrement":1.0,"reserveQuantityMaximum":25.0,"unit":"","allowStockCheck":false,"pieceBreakdownMinimum":null,"pieceBreakdownMaximum":null,"allowBackInStockReminder":false,"freeStock":25.0,"nextPOFreeStock":40.0,"nextPODueDate":"2023-12-15","totalPOFreeStock":40.0,"basketQuantityThresholds":[{"minimum":0,"maximum":99999.99,"stockMessages":[{"stockMessage":"In stock","class":"","stockBreakdownTab":0}]}]},"orderButtonText":"Request a Sample","displayPrice":null,"displaySalePrice":null,"priceMessage":null},"largeSample":{"productId":186710,"stockMessage":{"productTypeID":null,"quantityMinimum":1.0,"quantityMaximum":99.0,"productTypeQuantityMaximum":null,"quantityIncrement":1.0,"reserveQuantityMaximum":null,"unit":"","allowStockCheck":false,"pieceBreakdownMinimum":null,"pieceBreakdownMaximum":null,"allowBackInStockReminder":false,"freeStock":null,"nextPOFreeStock":null,"nextPODueDate":null,"totalPOFreeStock":null,"basketQuantityThresholds":[{"minimum":0,"maximum":99999.99,"stockMessages":[{"stockMessage":" more due in (1-2 weeks)","class":"","stockBreakdownTab":1}]}]},"orderButtonText":"Add to Basket","displayPrice":null,"displaySalePrice":null,"priceMessage":null}}},"Product":{"productId":186613,"sortOrder":50,"productTypeId":15,"templateId":2,"code":"FDG2700/25","brand":"Designers Guild Essentials","gtin13":null,"name":"Opera - Dove","AKA":null,"size":null,"imageId":117192,"imageAltText":"Opera - Dove Cutting","imageTitleText":"Opera - Dove Cutting","rRPMessage":null,"rLRRP":null,"rLTradePrice":null,"displayPrice":null,"displaySalePrice":null,"priceMessage":null,"statusMessage":null,"urlSemantics":"fabric/designers-guild-essentials/opera-dove-fabric","productPageId":34223,"url":"/row/fabric/designers-guild-essentials/opera-dove-fabric/p34223","itemAvailability":"LimitedAvailability","primaryProduct":true,"orderFormGroupId":null,"orderFormName":"Opera - Dove","attributes":null,"orderFormGroup":null,"orderFormProperties":[{"key":"Colour","value":"Dove"},{"key":"Code","value":"FDG2700/25"}],"controls":{"allowOrder":false,"allowReserve":false,"allowReserveWithBatchSample":false,"allowSample":false,"allowLargeSample":false,"allowBackInStockReminder":false,"disableOrder":false,"disableSample":false},"stockMessage":{"productTypeID":15,"quantityMinimum":1.0,"quantityMaximum":0.0,"productTypeQuantityMaximum":null,"quantityIncrement":0.1,"reserveQuantityMaximum":4.0,"unit":"m","allowStockCheck":false,"pieceBreakdownMinimum":1.0,"pieceBreakdownMaximum":50.0,"allowBackInStockReminder":false,"freeStock":4.0,"nextPOFreeStock":14.0,"nextPODueDate":"2023-12-12","totalPOFreeStock":14.0,"basketQuantityThresholds":[{"minimum":0,"maximum":99999.99,"stockMessages":[{"stockMessage":" more due in (1-2 weeks)","class":"","stockBreakdownTab":1}]}]},"orderButtonText":"Add to Basket","reserveButtonText":"Reserve","reserveWithBatchSampleButtonText":"Reserve with Batch Sample","sample":{"productId":186653,"stockMessage":{"productTypeID":55,"quantityMinimum":1.0,"quantityMaximum":2.0,"productTypeQuantityMaximum":20.0,"quantityIncrement":1.0,"reserveQuantityMaximum":25.0,"unit":"","allowStockCheck":false,"pieceBreakdownMinimum":null,"pieceBreakdownMaximum":null,"allowBackInStockReminder":false,"freeStock":25.0,"nextPOFreeStock":40.0,"nextPODueDate":"2023-12-15","totalPOFreeStock":40.0,"basketQuantityThresholds":[{"minimum":0,"maximum":99999.99,"stockMessages":[{"stockMessage":"In stock","class":"","stockBreakdownTab":0}]}]},"orderButtonText":"Request a Sample","displayPrice":null,"displaySalePrice":null,"priceMessage":null},"largeSample":{"productId":186710,"stockMessage":{"productTypeID":null,"quantityMinimum":1.0,"quantityMaximum":99.0,"productTypeQuantityMaximum":null,"quantityIncrement":1.0,"reserveQuantityMaximum":null,"unit":"","allowStockCheck":false,"pieceBreakdownMinimum":null,"pieceBreakdownMaximum":null,"allowBackInStockReminder":false,"freeStock":null,"nextPOFreeStock":null,"nextPODueDate":null,"totalPOFreeStock":null,"basketQuantityThresholds":[{"minimum":0,"maximum":99999.99,"stockMessages":[{"stockMessage":" more due in (1-2 weeks)","class":"","stockBreakdownTab":1}]}]},"orderButtonText":"Add to Basket","displayPrice":null,"displaySalePrice":null,"priceMessage":null}},"Carousel":{"CarouselID":"#product-186613-carsouel","WrapperCSSClass":null,"AspectRatio":1.0,"Heading":"Opera - Dove","Images":[{"ImageID":117192,"SortOrder":0,"AltText":"Opera - Dove Cutting","Overlay":null,"MaxWidth":null,"ImageSize":1,"ForceLazyLoading":false}],"DisplayThumbnails":false,"DisplayDashes":true,"Interval":null,"PermitLargeImageModal":true},"ProductID":186613,"ProductTypeID":15,"ProductPageID":34223,"ProductCode":"FDG2700/25","Brand":"Designers Guild Essentials","OrderFormID":"#product-186613","OrderFormCarouselID":"#product-186613-slide","PrimaryProduct":true,"OrderFormGroupID":null,"OrderFormGroup":null,"Size":null,"OrderFormName":"Opera - Dove","BasketName":"Opera - Dove","SortOrder":50,"Attributes":null,"Image":{"imageId":117192,"templateImageId":2,"altText":"Opera - Dove Cutting","titleText":"Opera - Dove Cutting","sortOrder":0,"maxWidth":488},"OrderFormProperties":[{"Key":"Colour","Value":"Dove"},{"Key":"Code","Value":"FDG2700/25"}],"AllowSample":false,"AllowLargeSample":false,"AllowOrder":false,"AllowReserve":false,"AllowReserveWithBatchCutting":false,"ClientProductViewModels":"","URLKeywords":"fabric/designers-guild-essentials/opera-dove-fabric","ImageLinkToProductPage":false,"IsLifestyle":false,"IsHotspot":false},"OtherProducts":[],"RelatedProductPages":[{"ImageSize":2,"MasterDefinition":{"SiteSectionID":null,"TitleTag":"Opera Dove Fabric | Designers Guild Essentials","MetaDescription":"Our first easy clean velvet - with a dense luxurious pile and soft sheen, this stylish velvet is the perfect fit for every interior application from uphols","BackInStockReminder":null,"ItemsInBasket":0.0,"UrlBreakdown":{"ContentType":1,"ContentId":34223,"ContentDate":"2023-12-01T00:00:00","SemanticString":"fabric/designers-guild-essentials/opera-dove-fabric","countryDetails":{"CountryLanguageID":30,"RegionID":4,"CountryID":51,"CountryCode":"CN","LanguageID":1,"SortOrder":255,"Name":"Rest of the World","URL":"row","DotNetCulture":"zh-CN","ShopEnabled":false,"LanguageCode":"en","LanguageDotNetCulture":"en-GB","MertexCurrencyCode":null,"CurrencyCode":null,"PriceListID":null,"AllowTradeOrders":false,"AcceptAmazonPay":false,"BuyOnlineRedirectAllowed":false,"EcommerceEnabled":false,"SamplesEnabled":false},"contentTypeAndIdNotFound":false,"CountryAwareness":{"Match":false,"Culture":"us","objCountryItem":{"CountryLanguageID":5,"RegionID":2,"CountryID":238,"CountryCode":null,"LanguageID":2,"SortOrder":1,"Name":"United States","URL":"us","DotNetCulture":"en-US","ShopEnabled":true,"LanguageCode":"us","LanguageDotNetCulture":"en-US","MertexCurrencyCode":"USD","CurrencyCode":"USD","PriceListID":2,"AllowTradeOrders":true,"AcceptAmazonPay":true,"BuyOnlineRedirectAllowed":false,"EcommerceEnabled":false,"SamplesEnabled":false}},"GeoIPCulture":null,"siteCountryNotFoundInUrl":false},"GoogleHrefs":[{"hreflang":"de","href":"https://www.designersguild.com/de/fabric/designers-guild-essentials/opera-dove-fabric/p34223"},{"hreflang":"fr","href":"https://www.designersguild.com/fr/fabric/designers-guild-essentials/opera-dove-fabric/p34223"},{"hreflang":"en-gb","href":"https://www.designersguild.com/uk/fabric/designers-guild-essentials/opera-dove-fabric/p34223"},{"hreflang":"en-se","href":"https://www.designersguild.com/se/fabric/designers-guild-essentials/opera-dove-fabric/p34223"},{"hreflang":"en-us","href":"https://www.designersguild.com/us/fabric/designers-guild-essentials/opera-dove-fabric/p34223"},{"hreflang":"es","href":"https://www.designersguild.com/es/fabric/designers-guild-essentials/opera-dove-fabric/p34223"},{"hreflang":"it-it","href":"https://www.designersguild.com/it/fabric/designers-guild-essentials/opera-dove-fabric/p34223"},{"hreflang":"en-nl","href":"https://www.designersguild.com/nl/fabric/designers-guild-essentials/opera-dove-fabric/p34223"},{"hreflang":"ru","href":"https://www.designersguild.com/ru/fabric/designers-guild-essentials/opera-dove-fabric/p34223"},{"hreflang":"ja-jp","href":"https://www.designersguild.com/jp/fabric/designers-guild-essentials/opera-dove-fabric/p34223"},{"hreflang":"en-be","href":"https://www.designersguild.com/be/fabric/designers-guild-essentials/opera-dove-fabric/p34223"},{"hreflang":"en-au","href":"https://www.designersguild.com/au/fabric/designers-guild-essentials/opera-dove-fabric/p34223"},{"hreflang":"en-dk","href":"https://www.designersguild.com/dk/fabric/designers-guild-essentials/opera-dove-fabric/p34223"},{"hreflang":"en-gr","href":"https://www.designersguild.com/eu/fabric/designers-guild-essentials/opera-dove-fabric/p34223"},{"hreflang":"en-no","href":"https://www.designersguild.com/no/fabric/designers-guild-essentials/opera-dove-fabric/p34223"},{"hreflang":"de-at","href":"https://www.designersguild.com/at/fabric/designers-guild-essentials/opera-dove-fabric/p34223"},{"hreflang":"de-ch","href":"https://www.designersguild.com/de-ch/fabric/designers-guild-essentials/opera-dove-fabric/p34223"},{"hreflang":"fr-ch","href":"https://www.designersguild.com/fr-ch/fabric/designers-guild-essentials/opera-dove-fabric/p34223"},{"hreflang":"en","href":"https://www.designersguild.com/row/fabric/designers-guild-essentials/opera-dove-fabric/p34223"},{"hreflang":"en-nz","href":"https://www.designersguild.com/nz/fabric/designers-guild-essentials/opera-dove-fabric/p34223"},{"hreflang":"en-ie","href":"https://www.designersguild.com/ie/fabric/designers-guild-essentials/opera-dove-fabric/p34223"},{"hreflang":"fi-fi","href":"https://www.designersguild.com/fi/fabric/designers-guild-essentials/opera-dove-fabric/p34223"}],"CountryDropDown":{"countryDropDownItems":[{"CountryID":81,"Code":null,"LanguageID":1,"RegionID":3,"LanguageCode":"en","Country":"UK","Region":"Europe","URL":"uk","URLKeywords":"","SortOrder":1,"PageID":0},{"CountryID":15,"Code":null,"LanguageID":4,"RegionID":3,"LanguageCode":"de","Country":"Austria","Region":"Europe","URL":"at","URLKeywords":"","SortOrder":11,"PageID":0},{"CountryID":23,"Code":null,"LanguageID":1,"RegionID":3,"LanguageCode":"en","Country":"Belgium","Region":"Europe","URL":"be","URLKeywords":"","SortOrder":12,"PageID":0},{"CountryID":62,"Code":null,"LanguageID":1,"RegionID":3,"LanguageCode":"en","Country":"Denmark","Region":"Europe","URL":"dk","URLKeywords":"","SortOrder":13,"PageID":0},{"CountryID":74,"Code":null,"LanguageID":15,"RegionID":3,"LanguageCode":"fi","Country":"Finland","Region":"Europe","URL":"fi","URLKeywords":"","SortOrder":15,"PageID":0},{"CountryID":79,"Code":null,"LanguageID":3,"RegionID":3,"LanguageCode":"fr","Country":"France","Region":"Europe","URL":"fr","URLKeywords":"","SortOrder":16,"PageID":0},{"CountryID":60,"Code":null,"LanguageID":4,"RegionID":3,"LanguageCode":"de","Country":"Germany","Region":"Europe","URL":"de","URLKeywords":"","SortOrder":17,"PageID":0},{"CountryID":106,"Code":null,"LanguageID":1,"RegionID":3,"LanguageCode":"en","Country":"Ireland","Region":"Europe","URL":"ie","URLKeywords":"","SortOrder":18,"PageID":0},{"CountryID":114,"Code":null,"LanguageID":6,"RegionID":3,"LanguageCode":"it","Country":"Italy","Region":"Europe","URL":"it","URLKeywords":"","SortOrder":19,"PageID":0},{"CountryID":170,"Code":null,"LanguageID":13,"RegionID":3,"LanguageCode":"en","Country":"Netherlands","Region":"Europe","URL":"nl","URLKeywords":"","SortOrder":20,"PageID":0},{"CountryID":71,"Code":null,"LanguageID":5,"RegionID":3,"LanguageCode":"es","Country":"Spain","Region":"Europe","URL":"es","URLKeywords":"","SortOrder":23,"PageID":0},{"CountryID":202,"Code":null,"LanguageID":1,"RegionID":3,"LanguageCode":"en","Country":"Sweden","Region":"Europe","URL":"se","URLKeywords":"","SortOrder":24,"PageID":0},{"CountryID":171,"Code":null,"LanguageID":1,"RegionID":3,"LanguageCode":"en","Country":"Norway","Region":"Europe","URL":"no","URLKeywords":"","SortOrder":52,"PageID":0},{"CountryID":118,"Code":null,"LanguageID":11,"RegionID":4,"LanguageCode":"jp","Country":"Nihon","Region":"Africa, Asia & the Middle East","URL":"jp","URLKeywords":"","SortOrder":71,"PageID":0},{"CountryID":46,"Code":null,"LanguageID":3,"RegionID":3,"LanguageCode":"fr","Country":"Switzerland","Region":"Europe","URL":"fr-ch","URLKeywords":"","SortOrder":102,"PageID":0},{"CountryID":46,"Code":null,"LanguageID":4,"RegionID":3,"LanguageCode":"de","Country":"Switzerland","Region":"Europe","URL":"de-ch","URLKeywords":"","SortOrder":103,"PageID":0},{"CountryID":196,"Code":null,"LanguageID":10,"RegionID":3,"LanguageCode":"ru","Country":"Russian Federation","Region":"Europe","URL":"ru","URLKeywords":"","SortOrder":109,"PageID":0},{"CountryID":238,"Code":null,"LanguageID":2,"RegionID":2,"LanguageCode":"us","Country":"United States","Region":"North America","URL":"us","URLKeywords":"","SortOrder":125,"PageID":0},{"CountryID":16,"Code":null,"LanguageID":12,"RegionID":6,"LanguageCode":"au","Country":"Australia","Region":"Australasia","URL":"au","URLKeywords":"","SortOrder":150,"PageID":0},{"CountryID":175,"Code":null,"LanguageID":18,"RegionID":6,"LanguageCode":"nz","Country":"New Zealand","Region":"Australasia","URL":"nz","URLKeywords":"","SortOrder":151,"PageID":0},{"CountryID":67,"Code":null,"LanguageID":1,"RegionID":3,"LanguageCode":"en","Country":"Other Countries in Europe","Region":"Europe","URL":"eu","URLKeywords":"","SortOrder":255,"PageID":0},{"CountryID":51,"Code":null,"LanguageID":1,"RegionID":4,"LanguageCode":"en","Country":"Rest of the World","Region":"Africa, Asia & the Middle East","URL":"row","URLKeywords":"","SortOrder":255,"PageID":0}]},"ProductTypeDropDown":{"ProductTypes":[{"ProductTypeID":15,"Name":"Fabric","NamePlural":null,"URLKeywords":null,"SortOrder":0,"FilterIndexRestrictions":null,"ProductPageIDs":null,"FormValue":"fabric"},{"ProductTypeID":18,"Name":"Wallpaper","NamePlural":null,"URLKeywords":null,"SortOrder":0,"FilterIndexRestrictions":null,"ProductPageIDs":null,"FormValue":"wallpaper"},{"ProductTypeID":8,"Name":"Paint","NamePlural":null,"URLKeywords":null,"SortOrder":0,"FilterIndexRestrictions":null,"ProductPageIDs":null,"FormValue":"paint"},{"ProductTypeID":10,"Name":"Rug","NamePlural":null,"URLKeywords":null,"SortOrder":0,"FilterIndexRestrictions":null,"ProductPageIDs":null,"FormValue":"rug"},{"ProductTypeID":4,"Name":"Cushion","NamePlural":null,"URLKeywords":null,"SortOrder":0,"FilterIndexRestrictions":null,"ProductPageIDs":null,"FormValue":"cushion"},{"ProductTypeID":1,"Name":"Bed Linen","NamePlural":null,"URLKeywords":null,"SortOrder":0,"FilterIndexRestrictions":null,"ProductPageIDs":null,"FormValue":"bed-linen"},{"ProductTypeID":2,"Name":"Throw","NamePlural":null,"URLKeywords":null,"SortOrder":0,"FilterIndexRestrictions":null,"ProductPageIDs":null,"FormValue":"throw"},{"ProductTypeID":35,"Name":"Furniture","NamePlural":null,"URLKeywords":null,"SortOrder":0,"FilterIndexRestrictions":null,"ProductPageIDs":null,"FormValue":"furniture"}]},"TradeMember":false,"TradeAllowed":false,"CanViewRRPs":false,"LoginStatus":0,"UserName":null},"ProductPage":{"ScorePercent":0,"URL":"/row/fabric/designers-guild/tulipa-stellata-violet-fabric/p24487","URLSemantics":"fabric/designers-guild/tulipa-stellata-violet-fabric","AttributeFormValues":null,"ProductType":null,"IsLifestyle":false,"ShortHeading":null,"ProductTypeFormValue":null,"ProductPageID":24487,"Heading":"Tulipa Stellata Violet","SubHeading":"Fabric","New":false,"ProductTypeID":0,"URLKeywords":null,"ImageID":80561,"ImageWidth":0,"ImageHeight":0,"AspectRatio":1.0,"MerchandisedSortOrder":null,"SearchSortOrder":null,"ColourSort":null,"StockSortOrder":0.0,"AZSortOrder":0,"SalesRank":0,"ReviewCount":0,"ReviewAverage":null,"RatingSortOrder":null,"PriceSortOrder":null,"DiscountSortOrder":null,"NewSort":null,"DesignID":null,"BrandID":0,"AlternateColourwayIncludeSize":false,"SizeMetric":null,"SizeImperial":null,"Code":null,"SortOrder":null,"Design":null,"ProductPagePrice":{"PriceMin":null,"PriceMax":null,"SalePriceMin":null,"SalePriceMax":null,"DiscountPercentageMin":0.0,"DiscountPercentageMax":null,"ClearanceDiscountPercentageMin":null,"ClearanceDiscountPercentageMax":null,"PriceMessageBase64":null,"DiscountMessageBase64":null,"RRPMessageBase64":null,"CodeMessageBase64":null},"DisplayParagraph":false,"DisplayRating":false,"ReviewStarsDisplayBase64":null,"DisplayRRPs":false},"UseLifestyleGalleryBehaviour":false,"ProductPageID":24487,"DisplayParagraph":false,"DisplayRating":false},{"ImageSize":2,"MasterDefinition":{"SiteSectionID":null,"TitleTag":"Opera Dove Fabric | Designers Guild Essentials","MetaDescription":"Our first easy clean velvet - with a dense luxurious pile and soft sheen, this stylish velvet is the perfect fit for every interior application from uphols","BackInStockReminder":null,"ItemsInBasket":0.0,"UrlBreakdown":{"ContentType":1,"ContentId":34223,"ContentDate":"2023-12-01T00:00:00","SemanticString":"fabric/designers-guild-essentials/opera-dove-fabric","countryDetails":{"CountryLanguageID":30,"RegionID":4,"CountryID":51,"CountryCode":"CN","LanguageID":1,"SortOrder":255,"Name":"Rest of the World","URL":"row","DotNetCulture":"zh-CN","ShopEnabled":false,"LanguageCode":"en","LanguageDotNetCulture":"en-GB","MertexCurrencyCode":null,"CurrencyCode":null,"PriceListID":null,"AllowTradeOrders":false,"AcceptAmazonPay":false,"BuyOnlineRedirectAllowed":false,"EcommerceEnabled":false,"SamplesEnabled":false},"contentTypeAndIdNotFound":false,"CountryAwareness":{"Match":false,"Culture":"us","objCountryItem":{"CountryLanguageID":5,"RegionID":2,"CountryID":238,"CountryCode":null,"LanguageID":2,"SortOrder":1,"Name":"United States","URL":"us","DotNetCulture":"en-US","ShopEnabled":true,"LanguageCode":"us","LanguageDotNetCulture":"en-US","MertexCurrencyCode":"USD","CurrencyCode":"USD","PriceListID":2,"AllowTradeOrders":true,"AcceptAmazonPay":true,"BuyOnlineRedirectAllowed":false,"EcommerceEnabled":false,"SamplesEnabled":false}},"GeoIPCulture":null,"siteCountryNotFoundInUrl":false},"GoogleHrefs":[{"hreflang":"de","href":"https://www.designersguild.com/de/fabric/designers-guild-essentials/opera-dove-fabric/p34223"},{"hreflang":"fr","href":"https://www.designersguild.com/fr/fabric/designers-guild-essentials/opera-dove-fabric/p34223"},{"hreflang":"en-gb","href":"https://www.designersguild.com/uk/fabric/designers-guild-essentials/opera-dove-fabric/p34223"},{"hreflang":"en-se","href":"https://www.designersguild.com/se/fabric/designers-guild-essentials/opera-dove-fabric/p34223"},{"hreflang":"en-us","href":"https://www.designersguild.com/us/fabric/designers-guild-essentials/opera-dove-fabric/p34223"},{"hreflang":"es","href":"https://www.designersguild.com/es/fabric/designers-guild-essentials/opera-dove-fabric/p34223"},{"hreflang":"it-it","href":"https://www.designersguild.com/it/fabric/designers-guild-essentials/opera-dove-fabric/p34223"},{"hreflang":"en-nl","href":"https://www.designersguild.com/nl/fabric/designers-guild-essentials/opera-dove-fabric/p34223"},{"hreflang":"ru","href":"https://www.designersguild.com/ru/fabric/designers-guild-essentials/opera-dove-fabric/p34223"},{"hreflang":"ja-jp","href":"https://www.designersguild.com/jp/fabric/designers-guild-essentials/opera-dove-fabric/p34223"},{"hreflang":"en-be","href":"https://www.designersguild.com/be/fabric/designers-guild-essentials/opera-dove-fabric/p34223"},{"hreflang":"en-au","href":"https://www.designersguild.com/au/fabric/designers-guild-essentials/opera-dove-fabric/p34223"},{"hreflang":"en-dk","href":"https://www.designersguild.com/dk/fabric/designers-guild-essentials/opera-dove-fabric/p34223"},{"hreflang":"en-gr","href":"https://www.designersguild.com/eu/fabric/designers-guild-essentials/opera-dove-fabric/p34223"},{"hreflang":"en-no","href":"https://www.designersguild.com/no/fabric/designers-guild-essentials/opera-dove-fabric/p34223"},{"hreflang":"de-at","href":"https://www.designersguild.com/at/fabric/designers-guild-essentials/opera-dove-fabric/p34223"},{"hreflang":"de-ch","href":"https://www.designersguild.com/de-ch/fabric/designers-guild-essentials/opera-dove-fabric/p34223"},{"hreflang":"fr-ch","href":"https://www.designersguild.com/fr-ch/fabric/designers-guild-essentials/opera-dove-fabric/p34223"},{"hreflang":"en","href":"https://www.designersguild.com/row/fabric/designers-guild-essentials/opera-dove-fabric/p34223"},{"hreflang":"en-nz","href":"https://www.designersguild.com/nz/fabric/designers-guild-essentials/opera-dove-fabric/p34223"},{"hreflang":"en-ie","href":"https://www.designersguild.com/ie/fabric/designers-guild-essentials/opera-dove-fabric/p34223"},{"hreflang":"fi-fi","href":"https://www.designersguild.com/fi/fabric/designers-guild-essentials/opera-dove-fabric/p34223"}],"CountryDropDown":{"countryDropDownItems":[{"CountryID":81,"Code":null,"LanguageID":1,"RegionID":3,"LanguageCode":"en","Country":"UK","Region":"Europe","URL":"uk","URLKeywords":"","SortOrder":1,"PageID":0},{"CountryID":15,"Code":null,"LanguageID":4,"RegionID":3,"LanguageCode":"de","Country":"Austria","Region":"Europe","URL":"at","URLKeywords":"","SortOrder":11,"PageID":0},{"CountryID":23,"Code":null,"LanguageID":1,"RegionID":3,"LanguageCode":"en","Country":"Belgium","Region":"Europe","URL":"be","URLKeywords":"","SortOrder":12,"PageID":0},{"CountryID":62,"Code":null,"LanguageID":1,"RegionID":3,"LanguageCode":"en","Country":"Denmark","Region":"Europe","URL":"dk","URLKeywords":"","SortOrder":13,"PageID":0},{"CountryID":74,"Code":null,"LanguageID":15,"RegionID":3,"LanguageCode":"fi","Country":"Finland","Region":"Europe","URL":"fi","URLKeywords":"","SortOrder":15,"PageID":0},{"CountryID":79,"Code":null,"LanguageID":3,"RegionID":3,"LanguageCode":"fr","Country":"France","Region":"Europe","URL":"fr","URLKeywords":"","SortOrder":16,"PageID":0},{"CountryID":60,"Code":null,"LanguageID":4,"RegionID":3,"LanguageCode":"de","Country":"Germany","Region":"Europe","URL":"de","URLKeywords":"","SortOrder":17,"PageID":0},{"CountryID":106,"Code":null,"LanguageID":1,"RegionID":3,"LanguageCode":"en","Country":"Ireland","Region":"Europe","URL":"ie","URLKeywords":"","SortOrder":18,"PageID":0},{"CountryID":114,"Code":null,"LanguageID":6,"RegionID":3,"LanguageCode":"it","Country":"Italy","Region":"Europe","URL":"it","URLKeywords":"","SortOrder":19,"PageID":0},{"CountryID":170,"Code":null,"LanguageID":13,"RegionID":3,"LanguageCode":"en","Country":"Netherlands","Region":"Europe","URL":"nl","URLKeywords":"","SortOrder":20,"PageID":0},{"CountryID":71,"Code":null,"LanguageID":5,"RegionID":3,"LanguageCode":"es","Country":"Spain","Region":"Europe","URL":"es","URLKeywords":"","SortOrder":23,"PageID":0},{"CountryID":202,"Code":null,"LanguageID":1,"RegionID":3,"LanguageCode":"en","Country":"Sweden","Region":"Europe","URL":"se","URLKeywords":"","SortOrder":24,"PageID":0},{"CountryID":171,"Code":null,"LanguageID":1,"RegionID":3,"LanguageCode":"en","Country":"Norway","Region":"Europe","URL":"no","URLKeywords":"","SortOrder":52,"PageID":0},{"CountryID":118,"Code":null,"LanguageID":11,"RegionID":4,"LanguageCode":"jp","Country":"Nihon","Region":"Africa, Asia & the Middle East","URL":"jp","URLKeywords":"","SortOrder":71,"PageID":0},{"CountryID":46,"Code":null,"LanguageID":3,"RegionID":3,"LanguageCode":"fr","Country":"Switzerland","Region":"Europe","URL":"fr-ch","URLKeywords":"","SortOrder":102,"PageID":0},{"CountryID":46,"Code":null,"LanguageID":4,"RegionID":3,"LanguageCode":"de","Country":"Switzerland","Region":"Europe","URL":"de-ch","URLKeywords":"","SortOrder":103,"PageID":0},{"CountryID":196,"Code":null,"LanguageID":10,"RegionID":3,"LanguageCode":"ru","Country":"Russian Federation","Region":"Europe","URL":"ru","URLKeywords":"","SortOrder":109,"PageID":0},{"CountryID":238,"Code":null,"LanguageID":2,"RegionID":2,"LanguageCode":"us","Country":"United States","Region":"North America","URL":"us","URLKeywords":"","SortOrder":125,"PageID":0},{"CountryID":16,"Code":null,"LanguageID":12,"RegionID":6,"LanguageCode":"au","Country":"Australia","Region":"Australasia","URL":"au","URLKeywords":"","SortOrder":150,"PageID":0},{"CountryID":175,"Code":null,"LanguageID":18,"RegionID":6,"LanguageCode":"nz","Country":"New Zealand","Region":"Australasia","URL":"nz","URLKeywords":"","SortOrder":151,"PageID":0},{"CountryID":67,"Code":null,"LanguageID":1,"RegionID":3,"LanguageCode":"en","Country":"Other Countries in Europe","Region":"Europe","URL":"eu","URLKeywords":"","SortOrder":255,"PageID":0},{"CountryID":51,"Code":null,"LanguageID":1,"RegionID":4,"LanguageCode":"en","Country":"Rest of the World","Region":"Africa, Asia & the Middle East","URL":"row","URLKeywords":"","SortOrder":255,"PageID":0}]},"ProductTypeDropDown":{"ProductTypes":[{"ProductTypeID":15,"Name":"Fabric","NamePlural":null,"URLKeywords":null,"SortOrder":0,"FilterIndexRestrictions":null,"ProductPageIDs":null,"FormValue":"fabric"},{"ProductTypeID":18,"Name":"Wallpaper","NamePlural":null,"URLKeywords":null,"SortOrder":0,"FilterIndexRestrictions":null,"ProductPageIDs":null,"FormValue":"wallpaper"},{"ProductTypeID":8,"Name":"Paint","NamePlural":null,"URLKeywords":null,"SortOrder":0,"FilterIndexRestrictions":null,"ProductPageIDs":null,"FormValue":"paint"},{"ProductTypeID":10,"Name":"Rug","NamePlural":null,"URLKeywords":null,"SortOrder":0,"FilterIndexRestrictions":null,"ProductPageIDs":null,"FormValue":"rug"},{"ProductTypeID":4,"Name":"Cushion","NamePlural":null,"URLKeywords":null,"SortOrder":0,"FilterIndexRestrictions":null,"ProductPageIDs":null,"FormValue":"cushion"},{"ProductTypeID":1,"Name":"Bed Linen","NamePlural":null,"URLKeywords":null,"SortOrder":0,"FilterIndexRestrictions":null,"ProductPageIDs":null,"FormValue":"bed-linen"},{"ProductTypeID":2,"Name":"Throw","NamePlural":null,"URLKeywords":null,"SortOrder":0,"FilterIndexRestrictions":null,"ProductPageIDs":null,"FormValue":"throw"},{"ProductTypeID":35,"Name":"Furniture","NamePlural":null,"URLKeywords":null,"SortOrder":0,"FilterIndexRestrictions":null,"ProductPageIDs":null,"FormValue":"furniture"}]},"TradeMember":false,"TradeAllowed":false,"CanViewRRPs":false,"LoginStatus":0,"UserName":null},"ProductPage":{"ScorePercent":0,"URL":"/row/fabric/designers-guild/muretto-parchment-fabric/p33532","URLSemantics":"fabric/designers-guild/muretto-parchment-fabric","AttributeFormValues":null,"ProductType":null,"IsLifestyle":false,"ShortHeading":null,"ProductTypeFormValue":null,"ProductPageID":33532,"Heading":"Muretto Parchment","SubHeading":"Fabric","New":false,"ProductTypeID":0,"URLKeywords":null,"ImageID":114845,"ImageWidth":0,"ImageHeight":0,"AspectRatio":1.0,"MerchandisedSortOrder":null,"SearchSortOrder":null,"ColourSort":null,"StockSortOrder":0.0,"AZSortOrder":0,"SalesRank":0,"ReviewCount":0,"ReviewAverage":null,"RatingSortOrder":null,"PriceSortOrder":null,"DiscountSortOrder":null,"NewSort":null,"DesignID":null,"BrandID":0,"AlternateColourwayIncludeSize":false,"SizeMetric":null,"SizeImperial":null,"Code":null,"SortOrder":null,"Design":null,"ProductPagePrice":{"PriceMin":null,"PriceMax":null,"SalePriceMin":null,"SalePriceMax":null,"DiscountPercentageMin":0.0,"DiscountPercentageMax":null,"ClearanceDiscountPercentageMin":null,"ClearanceDiscountPercentageMax":null,"PriceMessageBase64":null,"DiscountMessageBase64":null,"RRPMessageBase64":null,"CodeMessageBase64":null},"DisplayParagraph":false,"DisplayRating":false,"ReviewStarsDisplayBase64":null,"DisplayRRPs":false},"UseLifestyleGalleryBehaviour":false,"ProductPageID":33532,"DisplayParagraph":false,"DisplayRating":false},{"ImageSize":2,"MasterDefinition":{"SiteSectionID":null,"TitleTag":"Opera Dove Fabric | Designers Guild Essentials","MetaDescription":"Our first easy clean velvet - with a dense luxurious pile and soft sheen, this stylish velvet is the perfect fit for every interior application from uphols","BackInStockReminder":null,"ItemsInBasket":0.0,"UrlBreakdown":{"ContentType":1,"ContentId":34223,"ContentDate":"2023-12-01T00:00:00","SemanticString":"fabric/designers-guild-essentials/opera-dove-fabric","countryDetails":{"CountryLanguageID":30,"RegionID":4,"CountryID":51,"CountryCode":"CN","LanguageID":1,"SortOrder":255,"Name":"Rest of the World","URL":"row","DotNetCulture":"zh-CN","ShopEnabled":false,"LanguageCode":"en","LanguageDotNetCulture":"en-GB","MertexCurrencyCode":null,"CurrencyCode":null,"PriceListID":null,"AllowTradeOrders":false,"AcceptAmazonPay":false,"BuyOnlineRedirectAllowed":false,"EcommerceEnabled":false,"SamplesEnabled":false},"contentTypeAndIdNotFound":false,"CountryAwareness":{"Match":false,"Culture":"us","objCountryItem":{"CountryLanguageID":5,"RegionID":2,"CountryID":238,"CountryCode":null,"LanguageID":2,"SortOrder":1,"Name":"United States","URL":"us","DotNetCulture":"en-US","ShopEnabled":true,"LanguageCode":"us","LanguageDotNetCulture":"en-US","MertexCurrencyCode":"USD","CurrencyCode":"USD","PriceListID":2,"AllowTradeOrders":true,"AcceptAmazonPay":true,"BuyOnlineRedirectAllowed":false,"EcommerceEnabled":false,"SamplesEnabled":false}},"GeoIPCulture":null,"siteCountryNotFoundInUrl":false},"GoogleHrefs":[{"hreflang":"de","href":"https://www.designersguild.com/de/fabric/designers-guild-essentials/opera-dove-fabric/p34223"},{"hreflang":"fr","href":"https://www.designersguild.com/fr/fabric/designers-guild-essentials/opera-dove-fabric/p34223"},{"hreflang":"en-gb","href":"https://www.designersguild.com/uk/fabric/designers-guild-essentials/opera-dove-fabric/p34223"},{"hreflang":"en-se","href":"https://www.designersguild.com/se/fabric/designers-guild-essentials/opera-dove-fabric/p34223"},{"hreflang":"en-us","href":"https://www.designersguild.com/us/fabric/designers-guild-essentials/opera-dove-fabric/p34223"},{"hreflang":"es","href":"https://www.designersguild.com/es/fabric/designers-guild-essentials/opera-dove-fabric/p34223"},{"hreflang":"it-it","href":"https://www.designersguild.com/it/fabric/designers-guild-essentials/opera-dove-fabric/p34223"},{"hreflang":"en-nl","href":"https://www.designersguild.com/nl/fabric/designers-guild-essentials/opera-dove-fabric/p34223"},{"hreflang":"ru","href":"https://www.designersguild.com/ru/fabric/designers-guild-essentials/opera-dove-fabric/p34223"},{"hreflang":"ja-jp","href":"https://www.designersguild.com/jp/fabric/designers-guild-essentials/opera-dove-fabric/p34223"},{"hreflang":"en-be","href":"https://www.designersguild.com/be/fabric/designers-guild-essentials/opera-dove-fabric/p34223"},{"hreflang":"en-au","href":"https://www.designersguild.com/au/fabric/designers-guild-essentials/opera-dove-fabric/p34223"},{"hreflang":"en-dk","href":"https://www.designersguild.com/dk/fabric/designers-guild-essentials/opera-dove-fabric/p34223"},{"hreflang":"en-gr","href":"https://www.designersguild.com/eu/fabric/designers-guild-essentials/opera-dove-fabric/p34223"},{"hreflang":"en-no","href":"https://www.designersguild.com/no/fabric/designers-guild-essentials/opera-dove-fabric/p34223"},{"hreflang":"de-at","href":"https://www.designersguild.com/at/fabric/designers-guild-essentials/opera-dove-fabric/p34223"},{"hreflang":"de-ch","href":"https://www.designersguild.com/de-ch/fabric/designers-guild-essentials/opera-dove-fabric/p34223"},{"hreflang":"fr-ch","href":"https://www.designersguild.com/fr-ch/fabric/designers-guild-essentials/opera-dove-fabric/p34223"},{"hreflang":"en","href":"https://www.designersguild.com/row/fabric/designers-guild-essentials/opera-dove-fabric/p34223"},{"hreflang":"en-nz","href":"https://www.designersguild.com/nz/fabric/designers-guild-essentials/opera-dove-fabric/p34223"},{"hreflang":"en-ie","href":"https://www.designersguild.com/ie/fabric/designers-guild-essentials/opera-dove-fabric/p34223"},{"hreflang":"fi-fi","href":"https://www.designersguild.com/fi/fabric/designers-guild-essentials/opera-dove-fabric/p34223"}],"CountryDropDown":{"countryDropDownItems":[{"CountryID":81,"Code":null,"LanguageID":1,"RegionID":3,"LanguageCode":"en","Country":"UK","Region":"Europe","URL":"uk","URLKeywords":"","SortOrder":1,"PageID":0},{"CountryID":15,"Code":null,"LanguageID":4,"RegionID":3,"LanguageCode":"de","Country":"Austria","Region":"Europe","URL":"at","URLKeywords":"","SortOrder":11,"PageID":0},{"CountryID":23,"Code":null,"LanguageID":1,"RegionID":3,"LanguageCode":"en","Country":"Belgium","Region":"Europe","URL":"be","URLKeywords":"","SortOrder":12,"PageID":0},{"CountryID":62,"Code":null,"LanguageID":1,"RegionID":3,"LanguageCode":"en","Country":"Denmark","Region":"Europe","URL":"dk","URLKeywords":"","SortOrder":13,"PageID":0},{"CountryID":74,"Code":null,"LanguageID":15,"RegionID":3,"LanguageCode":"fi","Country":"Finland","Region":"Europe","URL":"fi","URLKeywords":"","SortOrder":15,"PageID":0},{"CountryID":79,"Code":null,"LanguageID":3,"RegionID":3,"LanguageCode":"fr","Country":"France","Region":"Europe","URL":"fr","URLKeywords":"","SortOrder":16,"PageID":0},{"CountryID":60,"Code":null,"LanguageID":4,"RegionID":3,"LanguageCode":"de","Country":"Germany","Region":"Europe","URL":"de","URLKeywords":"","SortOrder":17,"PageID":0},{"CountryID":106,"Code":null,"LanguageID":1,"RegionID":3,"LanguageCode":"en","Country":"Ireland","Region":"Europe","URL":"ie","URLKeywords":"","SortOrder":18,"PageID":0},{"CountryID":114,"Code":null,"LanguageID":6,"RegionID":3,"LanguageCode":"it","Country":"Italy","Region":"Europe","URL":"it","URLKeywords":"","SortOrder":19,"PageID":0},{"CountryID":170,"Code":null,"LanguageID":13,"RegionID":3,"LanguageCode":"en","Country":"Netherlands","Region":"Europe","URL":"nl","URLKeywords":"","SortOrder":20,"PageID":0},{"CountryID":71,"Code":null,"LanguageID":5,"RegionID":3,"LanguageCode":"es","Country":"Spain","Region":"Europe","URL":"es","URLKeywords":"","SortOrder":23,"PageID":0},{"CountryID":202,"Code":null,"LanguageID":1,"RegionID":3,"LanguageCode":"en","Country":"Sweden","Region":"Europe","URL":"se","URLKeywords":"","SortOrder":24,"PageID":0},{"CountryID":171,"Code":null,"LanguageID":1,"RegionID":3,"LanguageCode":"en","Country":"Norway","Region":"Europe","URL":"no","URLKeywords":"","SortOrder":52,"PageID":0},{"CountryID":118,"Code":null,"LanguageID":11,"RegionID":4,"LanguageCode":"jp","Country":"Nihon","Region":"Africa, Asia & the Middle East","URL":"jp","URLKeywords":"","SortOrder":71,"PageID":0},{"CountryID":46,"Code":null,"LanguageID":3,"RegionID":3,"LanguageCode":"fr","Country":"Switzerland","Region":"Europe","URL":"fr-ch","URLKeywords":"","SortOrder":102,"PageID":0},{"CountryID":46,"Code":null,"LanguageID":4,"RegionID":3,"LanguageCode":"de","Country":"Switzerland","Region":"Europe","URL":"de-ch","URLKeywords":"","SortOrder":103,"PageID":0},{"CountryID":196,"Code":null,"LanguageID":10,"RegionID":3,"LanguageCode":"ru","Country":"Russian Federation","Region":"Europe","URL":"ru","URLKeywords":"","SortOrder":109,"PageID":0},{"CountryID":238,"Code":null,"LanguageID":2,"RegionID":2,"LanguageCode":"us","Country":"United States","Region":"North America","URL":"us","URLKeywords":"","SortOrder":125,"PageID":0},{"CountryID":16,"Code":null,"LanguageID":12,"RegionID":6,"LanguageCode":"au","Country":"Australia","Region":"Australasia","URL":"au","URLKeywords":"","SortOrder":150,"PageID":0},{"CountryID":175,"Code":null,"LanguageID":18,"RegionID":6,"LanguageCode":"nz","Country":"New Zealand","Region":"Australasia","URL":"nz","URLKeywords":"","SortOrder":151,"PageID":0},{"CountryID":67,"Code":null,"LanguageID":1,"RegionID":3,"LanguageCode":"en","Country":"Other Countries in Europe","Region":"Europe","URL":"eu","URLKeywords":"","SortOrder":255,"PageID":0},{"CountryID":51,"Code":null,"LanguageID":1,"RegionID":4,"LanguageCode":"en","Country":"Rest of the World","Region":"Africa, Asia & the Middle East","URL":"row","URLKeywords":"","SortOrder":255,"PageID":0}]},"ProductTypeDropDown":{"ProductTypes":[{"ProductTypeID":15,"Name":"Fabric","NamePlural":null,"URLKeywords":null,"SortOrder":0,"FilterIndexRestrictions":null,"ProductPageIDs":null,"FormValue":"fabric"},{"ProductTypeID":18,"Name":"Wallpaper","NamePlural":null,"URLKeywords":null,"SortOrder":0,"FilterIndexRestrictions":null,"ProductPageIDs":null,"FormValue":"wallpaper"},{"ProductTypeID":8,"Name":"Paint","NamePlural":null,"URLKeywords":null,"SortOrder":0,"FilterIndexRestrictions":null,"ProductPageIDs":null,"FormValue":"paint"},{"ProductTypeID":10,"Name":"Rug","NamePlural":null,"URLKeywords":null,"SortOrder":0,"FilterIndexRestrictions":null,"ProductPageIDs":null,"FormValue":"rug"},{"ProductTypeID":4,"Name":"Cushion","NamePlural":null,"URLKeywords":null,"SortOrder":0,"FilterIndexRestrictions":null,"ProductPageIDs":null,"FormValue":"cushion"},{"ProductTypeID":1,"Name":"Bed Linen","NamePlural":null,"URLKeywords":null,"SortOrder":0,"FilterIndexRestrictions":null,"ProductPageIDs":null,"FormValue":"bed-linen"},{"ProductTypeID":2,"Name":"Throw","NamePlural":null,"URLKeywords":null,"SortOrder":0,"FilterIndexRestrictions":null,"ProductPageIDs":null,"FormValue":"throw"},{"ProductTypeID":35,"Name":"Furniture","NamePlural":null,"URLKeywords":null,"SortOrder":0,"FilterIndexRestrictions":null,"ProductPageIDs":null,"FormValue":"furniture"}]},"TradeMember":false,"TradeAllowed":false,"CanViewRRPs":false,"LoginStatus":0,"UserName":null},"ProductPage":{"ScorePercent":0,"URL":"/row/fabric/designers-guild-essentials/anshu-alabaster-fabric/p33196","URLSemantics":"fabric/designers-guild-essentials/anshu-alabaster-fabric","AttributeFormValues":null,"ProductType":null,"IsLifestyle":false,"ShortHeading":null,"ProductTypeFormValue":null,"ProductPageID":33196,"Heading":"Anshu Alabaster","SubHeading":"Fabric","New":false,"ProductTypeID":0,"URLKeywords":null,"ImageID":116432,"ImageWidth":0,"ImageHeight":0,"AspectRatio":1.0,"MerchandisedSortOrder":null,"SearchSortOrder":null,"ColourSort":null,"StockSortOrder":0.0,"AZSortOrder":0,"SalesRank":0,"ReviewCount":0,"ReviewAverage":null,"RatingSortOrder":null,"PriceSortOrder":null,"DiscountSortOrder":null,"NewSort":null,"DesignID":null,"BrandID":0,"AlternateColourwayIncludeSize":false,"SizeMetric":null,"SizeImperial":null,"Code":null,"SortOrder":null,"Design":null,"ProductPagePrice":{"PriceMin":null,"PriceMax":null,"SalePriceMin":null,"SalePriceMax":null,"DiscountPercentageMin":0.0,"DiscountPercentageMax":null,"ClearanceDiscountPercentageMin":null,"ClearanceDiscountPercentageMax":null,"PriceMessageBase64":null,"DiscountMessageBase64":null,"RRPMessageBase64":null,"CodeMessageBase64":null},"DisplayParagraph":false,"DisplayRating":false,"ReviewStarsDisplayBase64":null,"DisplayRRPs":false},"UseLifestyleGalleryBehaviour":false,"ProductPageID":33196,"DisplayParagraph":false,"DisplayRating":false},{"ImageSize":2,"MasterDefinition":{"SiteSectionID":null,"TitleTag":"Opera Dove Fabric | Designers Guild Essentials","MetaDescription":"Our first easy clean velvet - with a dense luxurious pile and soft sheen, this stylish velvet is the perfect fit for every interior application from uphols","BackInStockReminder":null,"ItemsInBasket":0.0,"UrlBreakdown":{"ContentType":1,"ContentId":34223,"ContentDate":"2023-12-01T00:00:00","SemanticString":"fabric/designers-guild-essentials/opera-dove-fabric","countryDetails":{"CountryLanguageID":30,"RegionID":4,"CountryID":51,"CountryCode":"CN","LanguageID":1,"SortOrder":255,"Name":"Rest of the World","URL":"row","DotNetCulture":"zh-CN","ShopEnabled":false,"LanguageCode":"en","LanguageDotNetCulture":"en-GB","MertexCurrencyCode":null,"CurrencyCode":null,"PriceListID":null,"AllowTradeOrders":false,"AcceptAmazonPay":false,"BuyOnlineRedirectAllowed":false,"EcommerceEnabled":false,"SamplesEnabled":false},"contentTypeAndIdNotFound":false,"CountryAwareness":{"Match":false,"Culture":"us","objCountryItem":{"CountryLanguageID":5,"RegionID":2,"CountryID":238,"CountryCode":null,"LanguageID":2,"SortOrder":1,"Name":"United States","URL":"us","DotNetCulture":"en-US","ShopEnabled":true,"LanguageCode":"us","LanguageDotNetCulture":"en-US","MertexCurrencyCode":"USD","CurrencyCode":"USD","PriceListID":2,"AllowTradeOrders":true,"AcceptAmazonPay":true,"BuyOnlineRedirectAllowed":false,"EcommerceEnabled":false,"SamplesEnabled":false}},"GeoIPCulture":null,"siteCountryNotFoundInUrl":false},"GoogleHrefs":[{"hreflang":"de","href":"https://www.designersguild.com/de/fabric/designers-guild-essentials/opera-dove-fabric/p34223"},{"hreflang":"fr","href":"https://www.designersguild.com/fr/fabric/designers-guild-essentials/opera-dove-fabric/p34223"},{"hreflang":"en-gb","href":"https://www.designersguild.com/uk/fabric/designers-guild-essentials/opera-dove-fabric/p34223"},{"hreflang":"en-se","href":"https://www.designersguild.com/se/fabric/designers-guild-essentials/opera-dove-fabric/p34223"},{"hreflang":"en-us","href":"https://www.designersguild.com/us/fabric/designers-guild-essentials/opera-dove-fabric/p34223"},{"hreflang":"es","href":"https://www.designersguild.com/es/fabric/designers-guild-essentials/opera-dove-fabric/p34223"},{"hreflang":"it-it","href":"https://www.designersguild.com/it/fabric/designers-guild-essentials/opera-dove-fabric/p34223"},{"hreflang":"en-nl","href":"https://www.designersguild.com/nl/fabric/designers-guild-essentials/opera-dove-fabric/p34223"},{"hreflang":"ru","href":"https://www.designersguild.com/ru/fabric/designers-guild-essentials/opera-dove-fabric/p34223"},{"hreflang":"ja-jp","href":"https://www.designersguild.com/jp/fabric/designers-guild-essentials/opera-dove-fabric/p34223"},{"hreflang":"en-be","href":"https://www.designersguild.com/be/fabric/designers-guild-essentials/opera-dove-fabric/p34223"},{"hreflang":"en-au","href":"https://www.designersguild.com/au/fabric/designers-guild-essentials/opera-dove-fabric/p34223"},{"hreflang":"en-dk","href":"https://www.designersguild.com/dk/fabric/designers-guild-essentials/opera-dove-fabric/p34223"},{"hreflang":"en-gr","href":"https://www.designersguild.com/eu/fabric/designers-guild-essentials/opera-dove-fabric/p34223"},{"hreflang":"en-no","href":"https://www.designersguild.com/no/fabric/designers-guild-essentials/opera-dove-fabric/p34223"},{"hreflang":"de-at","href":"https://www.designersguild.com/at/fabric/designers-guild-essentials/opera-dove-fabric/p34223"},{"hreflang":"de-ch","href":"https://www.designersguild.com/de-ch/fabric/designers-guild-essentials/opera-dove-fabric/p34223"},{"hreflang":"fr-ch","href":"https://www.designersguild.com/fr-ch/fabric/designers-guild-essentials/opera-dove-fabric/p34223"},{"hreflang":"en","href":"https://www.designersguild.com/row/fabric/designers-guild-essentials/opera-dove-fabric/p34223"},{"hreflang":"en-nz","href":"https://www.designersguild.com/nz/fabric/designers-guild-essentials/opera-dove-fabric/p34223"},{"hreflang":"en-ie","href":"https://www.designersguild.com/ie/fabric/designers-guild-essentials/opera-dove-fabric/p34223"},{"hreflang":"fi-fi","href":"https://www.designersguild.com/fi/fabric/designers-guild-essentials/opera-dove-fabric/p34223"}],"CountryDropDown":{"countryDropDownItems":[{"CountryID":81,"Code":null,"LanguageID":1,"RegionID":3,"LanguageCode":"en","Country":"UK","Region":"Europe","URL":"uk","URLKeywords":"","SortOrder":1,"PageID":0},{"CountryID":15,"Code":null,"LanguageID":4,"RegionID":3,"LanguageCode":"de","Country":"Austria","Region":"Europe","URL":"at","URLKeywords":"","SortOrder":11,"PageID":0},{"CountryID":23,"Code":null,"LanguageID":1,"RegionID":3,"LanguageCode":"en","Country":"Belgium","Region":"Europe","URL":"be","URLKeywords":"","SortOrder":12,"PageID":0},{"CountryID":62,"Code":null,"LanguageID":1,"RegionID":3,"LanguageCode":"en","Country":"Denmark","Region":"Europe","URL":"dk","URLKeywords":"","SortOrder":13,"PageID":0},{"CountryID":74,"Code":null,"LanguageID":15,"RegionID":3,"LanguageCode":"fi","Country":"Finland","Region":"Europe","URL":"fi","URLKeywords":"","SortOrder":15,"PageID":0},{"CountryID":79,"Code":null,"LanguageID":3,"RegionID":3,"LanguageCode":"fr","Country":"France","Region":"Europe","URL":"fr","URLKeywords":"","SortOrder":16,"PageID":0},{"CountryID":60,"Code":null,"LanguageID":4,"RegionID":3,"LanguageCode":"de","Country":"Germany","Region":"Europe","URL":"de","URLKeywords":"","SortOrder":17,"PageID":0},{"CountryID":106,"Code":null,"LanguageID":1,"RegionID":3,"LanguageCode":"en","Country":"Ireland","Region":"Europe","URL":"ie","URLKeywords":"","SortOrder":18,"PageID":0},{"CountryID":114,"Code":null,"LanguageID":6,"RegionID":3,"LanguageCode":"it","Country":"Italy","Region":"Europe","URL":"it","URLKeywords":"","SortOrder":19,"PageID":0},{"CountryID":170,"Code":null,"LanguageID":13,"RegionID":3,"LanguageCode":"en","Country":"Netherlands","Region":"Europe","URL":"nl","URLKeywords":"","SortOrder":20,"PageID":0},{"CountryID":71,"Code":null,"LanguageID":5,"RegionID":3,"LanguageCode":"es","Country":"Spain","Region":"Europe","URL":"es","URLKeywords":"","SortOrder":23,"PageID":0},{"CountryID":202,"Code":null,"LanguageID":1,"RegionID":3,"LanguageCode":"en","Country":"Sweden","Region":"Europe","URL":"se","URLKeywords":"","SortOrder":24,"PageID":0},{"CountryID":171,"Code":null,"LanguageID":1,"RegionID":3,"LanguageCode":"en","Country":"Norway","Region":"Europe","URL":"no","URLKeywords":"","SortOrder":52,"PageID":0},{"CountryID":118,"Code":null,"LanguageID":11,"RegionID":4,"LanguageCode":"jp","Country":"Nihon","Region":"Africa, Asia & the Middle East","URL":"jp","URLKeywords":"","SortOrder":71,"PageID":0},{"CountryID":46,"Code":null,"LanguageID":3,"RegionID":3,"LanguageCode":"fr","Country":"Switzerland","Region":"Europe","URL":"fr-ch","URLKeywords":"","SortOrder":102,"PageID":0},{"CountryID":46,"Code":null,"LanguageID":4,"RegionID":3,"LanguageCode":"de","Country":"Switzerland","Region":"Europe","URL":"de-ch","URLKeywords":"","SortOrder":103,"PageID":0},{"CountryID":196,"Code":null,"LanguageID":10,"RegionID":3,"LanguageCode":"ru","Country":"Russian Federation","Region":"Europe","URL":"ru","URLKeywords":"","SortOrder":109,"PageID":0},{"CountryID":238,"Code":null,"LanguageID":2,"RegionID":2,"LanguageCode":"us","Country":"United States","Region":"North America","URL":"us","URLKeywords":"","SortOrder":125,"PageID":0},{"CountryID":16,"Code":null,"LanguageID":12,"RegionID":6,"LanguageCode":"au","Country":"Australia","Region":"Australasia","URL":"au","URLKeywords":"","SortOrder":150,"PageID":0},{"CountryID":175,"Code":null,"LanguageID":18,"RegionID":6,"LanguageCode":"nz","Country":"New Zealand","Region":"Australasia","URL":"nz","URLKeywords":"","SortOrder":151,"PageID":0},{"CountryID":67,"Code":null,"LanguageID":1,"RegionID":3,"LanguageCode":"en","Country":"Other Countries in Europe","Region":"Europe","URL":"eu","URLKeywords":"","SortOrder":255,"PageID":0},{"CountryID":51,"Code":null,"LanguageID":1,"RegionID":4,"LanguageCode":"en","Country":"Rest of the World","Region":"Africa, Asia & the Middle East","URL":"row","URLKeywords":"","SortOrder":255,"PageID":0}]},"ProductTypeDropDown":{"ProductTypes":[{"ProductTypeID":15,"Name":"Fabric","NamePlural":null,"URLKeywords":null,"SortOrder":0,"FilterIndexRestrictions":null,"ProductPageIDs":null,"FormValue":"fabric"},{"ProductTypeID":18,"Name":"Wallpaper","NamePlural":null,"URLKeywords":null,"SortOrder":0,"FilterIndexRestrictions":null,"ProductPageIDs":null,"FormValue":"wallpaper"},{"ProductTypeID":8,"Name":"Paint","NamePlural":null,"URLKeywords":null,"SortOrder":0,"FilterIndexRestrictions":null,"ProductPageIDs":null,"FormValue":"paint"},{"ProductTypeID":10,"Name":"Rug","NamePlural":null,"URLKeywords":null,"SortOrder":0,"FilterIndexRestrictions":null,"ProductPageIDs":null,"FormValue":"rug"},{"ProductTypeID":4,"Name":"Cushion","NamePlural":null,"URLKeywords":null,"SortOrder":0,"FilterIndexRestrictions":null,"ProductPageIDs":null,"FormValue":"cushion"},{"ProductTypeID":1,"Name":"Bed Linen","NamePlural":null,"URLKeywords":null,"SortOrder":0,"FilterIndexRestrictions":null,"ProductPageIDs":null,"FormValue":"bed-linen"},{"ProductTypeID":2,"Name":"Throw","NamePlural":null,"URLKeywords":null,"SortOrder":0,"FilterIndexRestrictions":null,"ProductPageIDs":null,"FormValue":"throw"},{"ProductTypeID":35,"Name":"Furniture","NamePlural":null,"URLKeywords":null,"SortOrder":0,"FilterIndexRestrictions":null,"ProductPageIDs":null,"FormValue":"furniture"}]},"TradeMember":false,"TradeAllowed":false,"CanViewRRPs":false,"LoginStatus":0,"UserName":null},"ProductPage":{"ScorePercent":0,"URL":"/row/fabric/designers-guild-essentials/chinon-steel-fabric/p4900","URLSemantics":"fabric/designers-guild-essentials/chinon-steel-fabric","AttributeFormValues":null,"ProductType":null,"IsLifestyle":false,"ShortHeading":null,"ProductTypeFormValue":null,"ProductPageID":4900,"Heading":"chinon - steel","SubHeading":"Fabric","New":false,"ProductTypeID":0,"URLKeywords":null,"ImageID":107,"ImageWidth":0,"ImageHeight":0,"AspectRatio":1.0,"MerchandisedSortOrder":null,"SearchSortOrder":null,"ColourSort":null,"StockSortOrder":0.0,"AZSortOrder":0,"SalesRank":0,"ReviewCount":0,"ReviewAverage":null,"RatingSortOrder":null,"PriceSortOrder":null,"DiscountSortOrder":null,"NewSort":null,"DesignID":null,"BrandID":0,"AlternateColourwayIncludeSize":false,"SizeMetric":null,"SizeImperial":null,"Code":null,"SortOrder":null,"Design":null,"ProductPagePrice":{"PriceMin":null,"PriceMax":null,"SalePriceMin":null,"SalePriceMax":null,"DiscountPercentageMin":0.0,"DiscountPercentageMax":null,"ClearanceDiscountPercentageMin":null,"ClearanceDiscountPercentageMax":null,"PriceMessageBase64":null,"DiscountMessageBase64":null,"RRPMessageBase64":null,"CodeMessageBase64":null},"DisplayParagraph":false,"DisplayRating":false,"ReviewStarsDisplayBase64":null,"DisplayRRPs":false},"UseLifestyleGalleryBehaviour":false,"ProductPageID":4900,"DisplayParagraph":false,"DisplayRating":false}],"RelatedSearches":[],"AllProducts":[{"Solitary":false,"ProductBase":{"product":{"productId":186613,"sortOrder":50,"productTypeId":15,"templateId":2,"code":"FDG2700/25","brand":"Designers Guild Essentials","gtin13":null,"name":"Opera - Dove","AKA":null,"size":null,"imageId":117192,"imageAltText":"Opera - Dove Cutting","imageTitleText":"Opera - Dove Cutting","rRPMessage":null,"rLRRP":null,"rLTradePrice":null,"displayPrice":null,"displaySalePrice":null,"priceMessage":null,"statusMessage":null,"urlSemantics":"fabric/designers-guild-essentials/opera-dove-fabric","productPageId":34223,"url":"/row/fabric/designers-guild-essentials/opera-dove-fabric/p34223","itemAvailability":"LimitedAvailability","primaryProduct":true,"orderFormGroupId":null,"orderFormName":"Opera - Dove","attributes":null,"orderFormGroup":null,"orderFormProperties":[{"key":"Colour","value":"Dove"},{"key":"Code","value":"FDG2700/25"}],"controls":{"allowOrder":false,"allowReserve":false,"allowReserveWithBatchSample":false,"allowSample":false,"allowLargeSample":false,"allowBackInStockReminder":false,"disableOrder":false,"disableSample":false},"stockMessage":{"productTypeID":15,"quantityMinimum":1.0,"quantityMaximum":0.0,"productTypeQuantityMaximum":null,"quantityIncrement":0.1,"reserveQuantityMaximum":4.0,"unit":"m","allowStockCheck":false,"pieceBreakdownMinimum":1.0,"pieceBreakdownMaximum":50.0,"allowBackInStockReminder":false,"freeStock":4.0,"nextPOFreeStock":14.0,"nextPODueDate":"2023-12-12","totalPOFreeStock":14.0,"basketQuantityThresholds":[{"minimum":0,"maximum":99999.99,"stockMessages":[{"stockMessage":" more due in (1-2 weeks)","class":"","stockBreakdownTab":1}]}]},"orderButtonText":"Add to Basket","reserveButtonText":"Reserve","reserveWithBatchSampleButtonText":"Reserve with Batch Sample","sample":{"productId":186653,"stockMessage":{"productTypeID":55,"quantityMinimum":1.0,"quantityMaximum":2.0,"productTypeQuantityMaximum":20.0,"quantityIncrement":1.0,"reserveQuantityMaximum":25.0,"unit":"","allowStockCheck":false,"pieceBreakdownMinimum":null,"pieceBreakdownMaximum":null,"allowBackInStockReminder":false,"freeStock":25.0,"nextPOFreeStock":40.0,"nextPODueDate":"2023-12-15","totalPOFreeStock":40.0,"basketQuantityThresholds":[{"minimum":0,"maximum":99999.99,"stockMessages":[{"stockMessage":"In stock","class":"","stockBreakdownTab":0}]}]},"orderButtonText":"Request a Sample","displayPrice":null,"displaySalePrice":null,"priceMessage":null},"largeSample":{"productId":186710,"stockMessage":{"productTypeID":null,"quantityMinimum":1.0,"quantityMaximum":99.0,"productTypeQuantityMaximum":null,"quantityIncrement":1.0,"reserveQuantityMaximum":null,"unit":"","allowStockCheck":false,"pieceBreakdownMinimum":null,"pieceBreakdownMaximum":null,"allowBackInStockReminder":false,"freeStock":null,"nextPOFreeStock":null,"nextPODueDate":null,"totalPOFreeStock":null,"basketQuantityThresholds":[{"minimum":0,"maximum":99999.99,"stockMessages":[{"stockMessage":" more due in (1-2 weeks)","class":"","stockBreakdownTab":1}]}]},"orderButtonText":"Add to Basket","displayPrice":null,"displaySalePrice":null,"priceMessage":null}}},"Product":{"productId":186613,"sortOrder":50,"productTypeId":15,"templateId":2,"code":"FDG2700/25","brand":"Designers Guild Essentials","gtin13":null,"name":"Opera - Dove","AKA":null,"size":null,"imageId":117192,"imageAltText":"Opera - Dove Cutting","imageTitleText":"Opera - Dove Cutting","rRPMessage":null,"rLRRP":null,"rLTradePrice":null,"displayPrice":null,"displaySalePrice":null,"priceMessage":null,"statusMessage":null,"urlSemantics":"fabric/designers-guild-essentials/opera-dove-fabric","productPageId":34223,"url":"/row/fabric/designers-guild-essentials/opera-dove-fabric/p34223","itemAvailability":"LimitedAvailability","primaryProduct":true,"orderFormGroupId":null,"orderFormName":"Opera - Dove","attributes":null,"orderFormGroup":null,"orderFormProperties":[{"key":"Colour","value":"Dove"},{"key":"Code","value":"FDG2700/25"}],"controls":{"allowOrder":false,"allowReserve":false,"allowReserveWithBatchSample":false,"allowSample":false,"allowLargeSample":false,"allowBackInStockReminder":false,"disableOrder":false,"disableSample":false},"stockMessage":{"productTypeID":15,"quantityMinimum":1.0,"quantityMaximum":0.0,"productTypeQuantityMaximum":null,"quantityIncrement":0.1,"reserveQuantityMaximum":4.0,"unit":"m","allowStockCheck":false,"pieceBreakdownMinimum":1.0,"pieceBreakdownMaximum":50.0,"allowBackInStockReminder":false,"freeStock":4.0,"nextPOFreeStock":14.0,"nextPODueDate":"2023-12-12","totalPOFreeStock":14.0,"basketQuantityThresholds":[{"minimum":0,"maximum":99999.99,"stockMessages":[{"stockMessage":" more due in (1-2 weeks)","class":"","stockBreakdownTab":1}]}]},"orderButtonText":"Add to Basket","reserveButtonText":"Reserve","reserveWithBatchSampleButtonText":"Reserve with Batch Sample","sample":{"productId":186653,"stockMessage":{"productTypeID":55,"quantityMinimum":1.0,"quantityMaximum":2.0,"productTypeQuantityMaximum":20.0,"quantityIncrement":1.0,"reserveQuantityMaximum":25.0,"unit":"","allowStockCheck":false,"pieceBreakdownMinimum":null,"pieceBreakdownMaximum":null,"allowBackInStockReminder":false,"freeStock":25.0,"nextPOFreeStock":40.0,"nextPODueDate":"2023-12-15","totalPOFreeStock":40.0,"basketQuantityThresholds":[{"minimum":0,"maximum":99999.99,"stockMessages":[{"stockMessage":"In stock","class":"","stockBreakdownTab":0}]}]},"orderButtonText":"Request a Sample","displayPrice":null,"displaySalePrice":null,"priceMessage":null},"largeSample":{"productId":186710,"stockMessage":{"productTypeID":null,"quantityMinimum":1.0,"quantityMaximum":99.0,"productTypeQuantityMaximum":null,"quantityIncrement":1.0,"reserveQuantityMaximum":null,"unit":"","allowStockCheck":false,"pieceBreakdownMinimum":null,"pieceBreakdownMaximum":null,"allowBackInStockReminder":false,"freeStock":null,"nextPOFreeStock":null,"nextPODueDate":null,"totalPOFreeStock":null,"basketQuantityThresholds":[{"minimum":0,"maximum":99999.99,"stockMessages":[{"stockMessage":" more due in (1-2 weeks)","class":"","stockBreakdownTab":1}]}]},"orderButtonText":"Add to Basket","displayPrice":null,"displaySalePrice":null,"priceMessage":null}},"Carousel":{"CarouselID":"#product-186613-carsouel","WrapperCSSClass":null,"AspectRatio":1.0,"Heading":"Opera - Dove","Images":[{"ImageID":117192,"SortOrder":0,"AltText":"Opera - Dove Cutting","Overlay":null,"MaxWidth":null,"ImageSize":1,"ForceLazyLoading":false}],"DisplayThumbnails":false,"DisplayDashes":true,"Interval":null,"PermitLargeImageModal":true},"ProductID":186613,"ProductTypeID":15,"ProductPageID":34223,"ProductCode":"FDG2700/25","Brand":"Designers Guild Essentials","OrderFormID":"#product-186613","OrderFormCarouselID":"#product-186613-slide","PrimaryProduct":true,"OrderFormGroupID":null,"OrderFormGroup":null,"Size":null,"OrderFormName":"Opera - Dove","BasketName":"Opera - Dove","SortOrder":50,"Attributes":null,"Image":{"imageId":117192,"templateImageId":2,"altText":"Opera - Dove Cutting","titleText":"Opera - Dove Cutting","sortOrder":0,"maxWidth":488},"OrderFormProperties":[{"Key":"Colour","Value":"Dove"},{"Key":"Code","Value":"FDG2700/25"}],"AllowSample":false,"AllowLargeSample":false,"AllowOrder":false,"AllowReserve":false,"AllowReserveWithBatchCutting":false,"ClientProductViewModels":"","URLKeywords":"fabric/designers-guild-essentials/opera-dove-fabric","ImageLinkToProductPage":false,"IsLifestyle":false,"IsHotspot":false}],"OrderFormGroups":[{"OrderFormGroupID":null,"Name":null,"UseSizeButtons":false,"Items":[{"Solitary":false,"ProductBase":{"product":{"productId":186613,"sortOrder":50,"productTypeId":15,"templateId":2,"code":"FDG2700/25","brand":"Designers Guild Essentials","gtin13":null,"name":"Opera - Dove","AKA":null,"size":null,"imageId":117192,"imageAltText":"Opera - Dove Cutting","imageTitleText":"Opera - Dove Cutting","rRPMessage":null,"rLRRP":null,"rLTradePrice":null,"displayPrice":null,"displaySalePrice":null,"priceMessage":null,"statusMessage":null,"urlSemantics":"fabric/designers-guild-essentials/opera-dove-fabric","productPageId":34223,"url":"/row/fabric/designers-guild-essentials/opera-dove-fabric/p34223","itemAvailability":"LimitedAvailability","primaryProduct":true,"orderFormGroupId":null,"orderFormName":"Opera - Dove","attributes":null,"orderFormGroup":null,"orderFormProperties":[{"key":"Colour","value":"Dove"},{"key":"Code","value":"FDG2700/25"}],"controls":{"allowOrder":false,"allowReserve":false,"allowReserveWithBatchSample":false,"allowSample":false,"allowLargeSample":false,"allowBackInStockReminder":false,"disableOrder":false,"disableSample":false},"stockMessage":{"productTypeID":15,"quantityMinimum":1.0,"quantityMaximum":0.0,"productTypeQuantityMaximum":null,"quantityIncrement":0.1,"reserveQuantityMaximum":4.0,"unit":"m","allowStockCheck":false,"pieceBreakdownMinimum":1.0,"pieceBreakdownMaximum":50.0,"allowBackInStockReminder":false,"freeStock":4.0,"nextPOFreeStock":14.0,"nextPODueDate":"2023-12-12","totalPOFreeStock":14.0,"basketQuantityThresholds":[{"minimum":0,"maximum":99999.99,"stockMessages":[{"stockMessage":" more due in (1-2 weeks)","class":"","stockBreakdownTab":1}]}]},"orderButtonText":"Add to Basket","reserveButtonText":"Reserve","reserveWithBatchSampleButtonText":"Reserve with Batch Sample","sample":{"productId":186653,"stockMessage":{"productTypeID":55,"quantityMinimum":1.0,"quantityMaximum":2.0,"productTypeQuantityMaximum":20.0,"quantityIncrement":1.0,"reserveQuantityMaximum":25.0,"unit":"","allowStockCheck":false,"pieceBreakdownMinimum":null,"pieceBreakdownMaximum":null,"allowBackInStockReminder":false,"freeStock":25.0,"nextPOFreeStock":40.0,"nextPODueDate":"2023-12-15","totalPOFreeStock":40.0,"basketQuantityThresholds":[{"minimum":0,"maximum":99999.99,"stockMessages":[{"stockMessage":"In stock","class":"","stockBreakdownTab":0}]}]},"orderButtonText":"Request a Sample","displayPrice":null,"displaySalePrice":null,"priceMessage":null},"largeSample":{"productId":186710,"stockMessage":{"productTypeID":null,"quantityMinimum":1.0,"quantityMaximum":99.0,"productTypeQuantityMaximum":null,"quantityIncrement":1.0,"reserveQuantityMaximum":null,"unit":"","allowStockCheck":false,"pieceBreakdownMinimum":null,"pieceBreakdownMaximum":null,"allowBackInStockReminder":false,"freeStock":null,"nextPOFreeStock":null,"nextPODueDate":null,"totalPOFreeStock":null,"basketQuantityThresholds":[{"minimum":0,"maximum":99999.99,"stockMessages":[{"stockMessage":" more due in (1-2 weeks)","class":"","stockBreakdownTab":1}]}]},"orderButtonText":"Add to Basket","displayPrice":null,"displaySalePrice":null,"priceMessage":null}}},"Product":{"productId":186613,"sortOrder":50,"productTypeId":15,"templateId":2,"code":"FDG2700/25","brand":"Designers Guild Essentials","gtin13":null,"name":"Opera - Dove","AKA":null,"size":null,"imageId":117192,"imageAltText":"Opera - Dove Cutting","imageTitleText":"Opera - Dove Cutting","rRPMessage":null,"rLRRP":null,"rLTradePrice":null,"displayPrice":null,"displaySalePrice":null,"priceMessage":null,"statusMessage":null,"urlSemantics":"fabric/designers-guild-essentials/opera-dove-fabric","productPageId":34223,"url":"/row/fabric/designers-guild-essentials/opera-dove-fabric/p34223","itemAvailability":"LimitedAvailability","primaryProduct":true,"orderFormGroupId":null,"orderFormName":"Opera - Dove","attributes":null,"orderFormGroup":null,"orderFormProperties":[{"key":"Colour","value":"Dove"},{"key":"Code","value":"FDG2700/25"}],"controls":{"allowOrder":false,"allowReserve":false,"allowReserveWithBatchSample":false,"allowSample":false,"allowLargeSample":false,"allowBackInStockReminder":false,"disableOrder":false,"disableSample":false},"stockMessage":{"productTypeID":15,"quantityMinimum":1.0,"quantityMaximum":0.0,"productTypeQuantityMaximum":null,"quantityIncrement":0.1,"reserveQuantityMaximum":4.0,"unit":"m","allowStockCheck":false,"pieceBreakdownMinimum":1.0,"pieceBreakdownMaximum":50.0,"allowBackInStockReminder":false,"freeStock":4.0,"nextPOFreeStock":14.0,"nextPODueDate":"2023-12-12","totalPOFreeStock":14.0,"basketQuantityThresholds":[{"minimum":0,"maximum":99999.99,"stockMessages":[{"stockMessage":" more due in (1-2 weeks)","class":"","stockBreakdownTab":1}]}]},"orderButtonText":"Add to Basket","reserveButtonText":"Reserve","reserveWithBatchSampleButtonText":"Reserve with Batch Sample","sample":{"productId":186653,"stockMessage":{"productTypeID":55,"quantityMinimum":1.0,"quantityMaximum":2.0,"productTypeQuantityMaximum":20.0,"quantityIncrement":1.0,"reserveQuantityMaximum":25.0,"unit":"","allowStockCheck":false,"pieceBreakdownMinimum":null,"pieceBreakdownMaximum":null,"allowBackInStockReminder":false,"freeStock":25.0,"nextPOFreeStock":40.0,"nextPODueDate":"2023-12-15","totalPOFreeStock":40.0,"basketQuantityThresholds":[{"minimum":0,"maximum":99999.99,"stockMessages":[{"stockMessage":"In stock","class":"","stockBreakdownTab":0}]}]},"orderButtonText":"Request a Sample","displayPrice":null,"displaySalePrice":null,"priceMessage":null},"largeSample":{"productId":186710,"stockMessage":{"productTypeID":null,"quantityMinimum":1.0,"quantityMaximum":99.0,"productTypeQuantityMaximum":null,"quantityIncrement":1.0,"reserveQuantityMaximum":null,"unit":"","allowStockCheck":false,"pieceBreakdownMinimum":null,"pieceBreakdownMaximum":null,"allowBackInStockReminder":false,"freeStock":null,"nextPOFreeStock":null,"nextPODueDate":null,"totalPOFreeStock":null,"basketQuantityThresholds":[{"minimum":0,"maximum":99999.99,"stockMessages":[{"stockMessage":" more due in (1-2 weeks)","class":"","stockBreakdownTab":1}]}]},"orderButtonText":"Add to Basket","displayPrice":null,"displaySalePrice":null,"priceMessage":null}},"Carousel":{"CarouselID":"#product-186613-carsouel","WrapperCSSClass":null,"AspectRatio":1.0,"Heading":"Opera - Dove","Images":[{"ImageID":117192,"SortOrder":0,"AltText":"Opera - Dove Cutting","Overlay":null,"MaxWidth":null,"ImageSize":1,"ForceLazyLoading":false}],"DisplayThumbnails":false,"DisplayDashes":true,"Interval":null,"PermitLargeImageModal":true},"ProductID":186613,"ProductTypeID":15,"ProductPageID":34223,"ProductCode":"FDG2700/25","Brand":"Designers Guild Essentials","OrderFormID":"#product-186613","OrderFormCarouselID":"#product-186613-slide","PrimaryProduct":true,"OrderFormGroupID":null,"OrderFormGroup":null,"Size":null,"OrderFormName":"Opera - Dove","BasketName":"Opera - Dove","SortOrder":50,"Attributes":null,"Image":{"imageId":117192,"templateImageId":2,"altText":"Opera - Dove Cutting","titleText":"Opera - Dove Cutting","sortOrder":0,"maxWidth":488},"OrderFormProperties":[{"Key":"Colour","Value":"Dove"},{"Key":"Code","Value":"FDG2700/25"}],"AllowSample":false,"AllowLargeSample":false,"AllowOrder":false,"AllowReserve":false,"AllowReserveWithBatchCutting":false,"ClientProductViewModels":"","URLKeywords":"fabric/designers-guild-essentials/opera-dove-fabric","ImageLinkToProductPage":false,"IsLifestyle":false,"IsHotspot":false}],"MasterDefinition":{"SiteSectionID":null,"TitleTag":"Opera Dove Fabric | Designers Guild Essentials","MetaDescription":"Our first easy clean velvet - with a dense luxurious pile and soft sheen, this stylish velvet is the perfect fit for every interior application from uphols","BackInStockReminder":null,"ItemsInBasket":0.0,"UrlBreakdown":{"ContentType":1,"ContentId":34223,"ContentDate":"2023-12-01T00:00:00","SemanticString":"fabric/designers-guild-essentials/opera-dove-fabric","countryDetails":{"CountryLanguageID":30,"RegionID":4,"CountryID":51,"CountryCode":"CN","LanguageID":1,"SortOrder":255,"Name":"Rest of the World","URL":"row","DotNetCulture":"zh-CN","ShopEnabled":false,"LanguageCode":"en","LanguageDotNetCulture":"en-GB","MertexCurrencyCode":null,"CurrencyCode":null,"PriceListID":null,"AllowTradeOrders":false,"AcceptAmazonPay":false,"BuyOnlineRedirectAllowed":false,"EcommerceEnabled":false,"SamplesEnabled":false},"contentTypeAndIdNotFound":false,"CountryAwareness":{"Match":false,"Culture":"us","objCountryItem":{"CountryLanguageID":5,"RegionID":2,"CountryID":238,"CountryCode":null,"LanguageID":2,"SortOrder":1,"Name":"United States","URL":"us","DotNetCulture":"en-US","ShopEnabled":true,"LanguageCode":"us","LanguageDotNetCulture":"en-US","MertexCurrencyCode":"USD","CurrencyCode":"USD","PriceListID":2,"AllowTradeOrders":true,"AcceptAmazonPay":true,"BuyOnlineRedirectAllowed":false,"EcommerceEnabled":false,"SamplesEnabled":false}},"GeoIPCulture":null,"siteCountryNotFoundInUrl":false},"GoogleHrefs":[{"hreflang":"de","href":"https://www.designersguild.com/de/fabric/designers-guild-essentials/opera-dove-fabric/p34223"},{"hreflang":"fr","href":"https://www.designersguild.com/fr/fabric/designers-guild-essentials/opera-dove-fabric/p34223"},{"hreflang":"en-gb","href":"https://www.designersguild.com/uk/fabric/designers-guild-essentials/opera-dove-fabric/p34223"},{"hreflang":"en-se","href":"https://www.designersguild.com/se/fabric/designers-guild-essentials/opera-dove-fabric/p34223"},{"hreflang":"en-us","href":"https://www.designersguild.com/us/fabric/designers-guild-essentials/opera-dove-fabric/p34223"},{"hreflang":"es","href":"https://www.designersguild.com/es/fabric/designers-guild-essentials/opera-dove-fabric/p34223"},{"hreflang":"it-it","href":"https://www.designersguild.com/it/fabric/designers-guild-essentials/opera-dove-fabric/p34223"},{"hreflang":"en-nl","href":"https://www.designersguild.com/nl/fabric/designers-guild-essentials/opera-dove-fabric/p34223"},{"hreflang":"ru","href":"https://www.designersguild.com/ru/fabric/designers-guild-essentials/opera-dove-fabric/p34223"},{"hreflang":"ja-jp","href":"https://www.designersguild.com/jp/fabric/designers-guild-essentials/opera-dove-fabric/p34223"},{"hreflang":"en-be","href":"https://www.designersguild.com/be/fabric/designers-guild-essentials/opera-dove-fabric/p34223"},{"hreflang":"en-au","href":"https://www.designersguild.com/au/fabric/designers-guild-essentials/opera-dove-fabric/p34223"},{"hreflang":"en-dk","href":"https://www.designersguild.com/dk/fabric/designers-guild-essentials/opera-dove-fabric/p34223"},{"hreflang":"en-gr","href":"https://www.designersguild.com/eu/fabric/designers-guild-essentials/opera-dove-fabric/p34223"},{"hreflang":"en-no","href":"https://www.designersguild.com/no/fabric/designers-guild-essentials/opera-dove-fabric/p34223"},{"hreflang":"de-at","href":"https://www.designersguild.com/at/fabric/designers-guild-essentials/opera-dove-fabric/p34223"},{"hreflang":"de-ch","href":"https://www.designersguild.com/de-ch/fabric/designers-guild-essentials/opera-dove-fabric/p34223"},{"hreflang":"fr-ch","href":"https://www.designersguild.com/fr-ch/fabric/designers-guild-essentials/opera-dove-fabric/p34223"},{"hreflang":"en","href":"https://www.designersguild.com/row/fabric/designers-guild-essentials/opera-dove-fabric/p34223"},{"hreflang":"en-nz","href":"https://www.designersguild.com/nz/fabric/designers-guild-essentials/opera-dove-fabric/p34223"},{"hreflang":"en-ie","href":"https://www.designersguild.com/ie/fabric/designers-guild-essentials/opera-dove-fabric/p34223"},{"hreflang":"fi-fi","href":"https://www.designersguild.com/fi/fabric/designers-guild-essentials/opera-dove-fabric/p34223"}],"CountryDropDown":{"countryDropDownItems":[{"CountryID":81,"Code":null,"LanguageID":1,"RegionID":3,"LanguageCode":"en","Country":"UK","Region":"Europe","URL":"uk","URLKeywords":"","SortOrder":1,"PageID":0},{"CountryID":15,"Code":null,"LanguageID":4,"RegionID":3,"LanguageCode":"de","Country":"Austria","Region":"Europe","URL":"at","URLKeywords":"","SortOrder":11,"PageID":0},{"CountryID":23,"Code":null,"LanguageID":1,"RegionID":3,"LanguageCode":"en","Country":"Belgium","Region":"Europe","URL":"be","URLKeywords":"","SortOrder":12,"PageID":0},{"CountryID":62,"Code":null,"LanguageID":1,"RegionID":3,"LanguageCode":"en","Country":"Denmark","Region":"Europe","URL":"dk","URLKeywords":"","SortOrder":13,"PageID":0},{"CountryID":74,"Code":null,"LanguageID":15,"RegionID":3,"LanguageCode":"fi","Country":"Finland","Region":"Europe","URL":"fi","URLKeywords":"","SortOrder":15,"PageID":0},{"CountryID":79,"Code":null,"LanguageID":3,"RegionID":3,"LanguageCode":"fr","Country":"France","Region":"Europe","URL":"fr","URLKeywords":"","SortOrder":16,"PageID":0},{"CountryID":60,"Code":null,"LanguageID":4,"RegionID":3,"LanguageCode":"de","Country":"Germany","Region":"Europe","URL":"de","URLKeywords":"","SortOrder":17,"PageID":0},{"CountryID":106,"Code":null,"LanguageID":1,"RegionID":3,"LanguageCode":"en","Country":"Ireland","Region":"Europe","URL":"ie","URLKeywords":"","SortOrder":18,"PageID":0},{"CountryID":114,"Code":null,"LanguageID":6,"RegionID":3,"LanguageCode":"it","Country":"Italy","Region":"Europe","URL":"it","URLKeywords":"","SortOrder":19,"PageID":0},{"CountryID":170,"Code":null,"LanguageID":13,"RegionID":3,"LanguageCode":"en","Country":"Netherlands","Region":"Europe","URL":"nl","URLKeywords":"","SortOrder":20,"PageID":0},{"CountryID":71,"Code":null,"LanguageID":5,"RegionID":3,"LanguageCode":"es","Country":"Spain","Region":"Europe","URL":"es","URLKeywords":"","SortOrder":23,"PageID":0},{"CountryID":202,"Code":null,"LanguageID":1,"RegionID":3,"LanguageCode":"en","Country":"Sweden","Region":"Europe","URL":"se","URLKeywords":"","SortOrder":24,"PageID":0},{"CountryID":171,"Code":null,"LanguageID":1,"RegionID":3,"LanguageCode":"en","Country":"Norway","Region":"Europe","URL":"no","URLKeywords":"","SortOrder":52,"PageID":0},{"CountryID":118,"Code":null,"LanguageID":11,"RegionID":4,"LanguageCode":"jp","Country":"Nihon","Region":"Africa, Asia & the Middle East","URL":"jp","URLKeywords":"","SortOrder":71,"PageID":0},{"CountryID":46,"Code":null,"LanguageID":3,"RegionID":3,"LanguageCode":"fr","Country":"Switzerland","Region":"Europe","URL":"fr-ch","URLKeywords":"","SortOrder":102,"PageID":0},{"CountryID":46,"Code":null,"LanguageID":4,"RegionID":3,"LanguageCode":"de","Country":"Switzerland","Region":"Europe","URL":"de-ch","URLKeywords":"","SortOrder":103,"PageID":0},{"CountryID":196,"Code":null,"LanguageID":10,"RegionID":3,"LanguageCode":"ru","Country":"Russian Federation","Region":"Europe","URL":"ru","URLKeywords":"","SortOrder":109,"PageID":0},{"CountryID":238,"Code":null,"LanguageID":2,"RegionID":2,"LanguageCode":"us","Country":"United States","Region":"North America","URL":"us","URLKeywords":"","SortOrder":125,"PageID":0},{"CountryID":16,"Code":null,"LanguageID":12,"RegionID":6,"LanguageCode":"au","Country":"Australia","Region":"Australasia","URL":"au","URLKeywords":"","SortOrder":150,"PageID":0},{"CountryID":175,"Code":null,"LanguageID":18,"RegionID":6,"LanguageCode":"nz","Country":"New Zealand","Region":"Australasia","URL":"nz","URLKeywords":"","SortOrder":151,"PageID":0},{"CountryID":67,"Code":null,"LanguageID":1,"RegionID":3,"LanguageCode":"en","Country":"Other Countries in Europe","Region":"Europe","URL":"eu","URLKeywords":"","SortOrder":255,"PageID":0},{"CountryID":51,"Code":null,"LanguageID":1,"RegionID":4,"LanguageCode":"en","Country":"Rest of the World","Region":"Africa, Asia & the Middle East","URL":"row","URLKeywords":"","SortOrder":255,"PageID":0}]},"ProductTypeDropDown":{"ProductTypes":[{"ProductTypeID":15,"Name":"Fabric","NamePlural":null,"URLKeywords":null,"SortOrder":0,"FilterIndexRestrictions":null,"ProductPageIDs":null,"FormValue":"fabric"},{"ProductTypeID":18,"Name":"Wallpaper","NamePlural":null,"URLKeywords":null,"SortOrder":0,"FilterIndexRestrictions":null,"ProductPageIDs":null,"FormValue":"wallpaper"},{"ProductTypeID":8,"Name":"Paint","NamePlural":null,"URLKeywords":null,"SortOrder":0,"FilterIndexRestrictions":null,"ProductPageIDs":null,"FormValue":"paint"},{"ProductTypeID":10,"Name":"Rug","NamePlural":null,"URLKeywords":null,"SortOrder":0,"FilterIndexRestrictions":null,"ProductPageIDs":null,"FormValue":"rug"},{"ProductTypeID":4,"Name":"Cushion","NamePlural":null,"URLKeywords":null,"SortOrder":0,"FilterIndexRestrictions":null,"ProductPageIDs":null,"FormValue":"cushion"},{"ProductTypeID":1,"Name":"Bed Linen","NamePlural":null,"URLKeywords":null,"SortOrder":0,"FilterIndexRestrictions":null,"ProductPageIDs":null,"FormValue":"bed-linen"},{"ProductTypeID":2,"Name":"Throw","NamePlural":null,"URLKeywords":null,"SortOrder":0,"FilterIndexRestrictions":null,"ProductPageIDs":null,"FormValue":"throw"},{"ProductTypeID":35,"Name":"Furniture","NamePlural":null,"URLKeywords":null,"SortOrder":0,"FilterIndexRestrictions":null,"ProductPageIDs":null,"FormValue":"furniture"}]},"TradeMember":false,"TradeAllowed":false,"CanViewRRPs":false,"LoginStatus":0,"UserName":null},"ParentProductPageProductTypeID":0,"SortOrder":50,"OrderFormCarouselID":"order-form-group--carousel","AutoOpenFirstSize":true}],"AlternateColourways":[{"productPageId":34553,"code":"FDG2700/25","heading":"Opera Chalk","imageId":117189,"url":"/row/fabric/designers-guild-essentials/opera-chalk-fabric/p34553","urlSemantics":"fabric/designers-guild-essentials/opera-chalk-fabric"},{"productPageId":34480,"code":"FDG2700/25","heading":"Opera Oyster","imageId":117191,"url":"/row/fabric/designers-guild-essentials/opera-oyster-fabric/p34480","urlSemantics":"fabric/designers-guild-essentials/opera-oyster-fabric"},{"productPageId":34223,"code":"FDG2700/25","heading":"Opera Dove","imageId":117192,"url":"/row/fabric/designers-guild-essentials/opera-dove-fabric/p34223","urlSemantics":"fabric/designers-guild-essentials/opera-dove-fabric"},{"productPageId":34481,"code":"FDG2700/25","heading":"Opera Parchment","imageId":117190,"url":"/row/fabric/designers-guild-essentials/opera-parchment-fabric/p34481","urlSemantics":"fabric/designers-guild-essentials/opera-parchment-fabric"},{"productPageId":34222,"code":"FDG2700/25","heading":"Opera Cloud","imageId":117179,"url":"/row/fabric/designers-guild-essentials/opera-cloud-fabric/p34222","urlSemantics":"fabric/designers-guild-essentials/opera-cloud-fabric"},{"productPageId":34482,"code":"FDG2700/25","heading":"Opera Natural","imageId":117187,"url":"/row/fabric/designers-guild-essentials/opera-natural-fabric/p34482","urlSemantics":"fabric/designers-guild-essentials/opera-natural-fabric"},{"productPageId":34224,"code":"FDG2700/25","heading":"Opera Pistachio","imageId":117172,"url":"/row/fabric/designers-guild-essentials/opera-pistachio-fabric/p34224","urlSemantics":"fabric/designers-guild-essentials/opera-pistachio-fabric"},{"productPageId":34484,"code":"FDG2700/25","heading":"Opera Putty","imageId":117193,"url":"/row/fabric/designers-guild-essentials/opera-putty-fabric/p34484","urlSemantics":"fabric/designers-guild-essentials/opera-putty-fabric"},{"productPageId":34485,"code":"FDG2700/25","heading":"Opera Silver Birch","imageId":117188,"url":"/row/fabric/designers-guild-essentials/opera-silver-birch-fabric/p34485","urlSemantics":"fabric/designers-guild-essentials/opera-silver-birch-fabric"},{"productPageId":34483,"code":"FDG2700/25","heading":"Opera Driftwood","imageId":117183,"url":"/row/fabric/designers-guild-essentials/opera-driftwood-fabric/p34483","urlSemantics":"fabric/designers-guild-essentials/opera-driftwood-fabric"},{"productPageId":34277,"code":"FDG2700/25","heading":"Opera Mink","imageId":117195,"url":"/row/fabric/designers-guild-essentials/opera-mink-fabric/p34277","urlSemantics":"fabric/designers-guild-essentials/opera-mink-fabric"},{"productPageId":34486,"code":"FDG2700/25","heading":"Opera Cappuccino","imageId":117185,"url":"/row/fabric/designers-guild-essentials/opera-cappuccino-fabric/p34486","urlSemantics":"fabric/designers-guild-essentials/opera-cappuccino-fabric"},{"productPageId":34487,"code":"FDG2700/25","heading":"Opera Moleskin","imageId":117162,"url":"/row/fabric/designers-guild-essentials/opera-moleskin-fabric/p34487","urlSemantics":"fabric/designers-guild-essentials/opera-moleskin-fabric"},{"productPageId":34488,"code":"FDG2700/25","heading":"Opera Roebuck","imageId":117194,"url":"/row/fabric/designers-guild-essentials/opera-roebuck-fabric/p34488","urlSemantics":"fabric/designers-guild-essentials/opera-roebuck-fabric"},{"productPageId":34221,"code":"FDG2700/25","heading":"Opera Steel","imageId":117180,"url":"/row/fabric/designers-guild-essentials/opera-steel-fabric/p34221","urlSemantics":"fabric/designers-guild-essentials/opera-steel-fabric"},{"productPageId":34210,"code":"FDG2700/25","heading":"Opera Heather","imageId":117165,"url":"/row/fabric/designers-guild-essentials/opera-heather-fabric/p34210","urlSemantics":"fabric/designers-guild-essentials/opera-heather-fabric"},{"productPageId":34211,"code":"FDG2700/25","heading":"Opera Blossom","imageId":117163,"url":"/row/fabric/designers-guild-essentials/opera-blossom-fabric/p34211","urlSemantics":"fabric/designers-guild-essentials/opera-blossom-fabric"},{"productPageId":34212,"code":"FDG2700/25","heading":"Opera Mulberry","imageId":117170,"url":"/row/fabric/designers-guild-essentials/opera-mulberry-fabric/p34212","urlSemantics":"fabric/designers-guild-essentials/opera-mulberry-fabric"},{"productPageId":34213,"code":"FDG2700/25","heading":"Opera Claret","imageId":117169,"url":"/row/fabric/designers-guild-essentials/opera-claret-fabric/p34213","urlSemantics":"fabric/designers-guild-essentials/opera-claret-fabric"},{"productPageId":34214,"code":"FDG2700/25","heading":"Opera Raspberry","imageId":117167,"url":"/row/fabric/designers-guild-essentials/opera-raspberry-fabric/p34214","urlSemantics":"fabric/designers-guild-essentials/opera-raspberry-fabric"},{"productPageId":34215,"code":"FDG2700/25","heading":"Opera Pimento","imageId":117168,"url":"/row/fabric/designers-guild-essentials/opera-pimento-fabric/p34215","urlSemantics":"fabric/designers-guild-essentials/opera-pimento-fabric"},{"productPageId":34217,"code":"FDG2700/25","heading":"Opera Carbon","imageId":117184,"url":"/row/fabric/designers-guild-essentials/opera-carbon-fabric/p34217","urlSemantics":"fabric/designers-guild-essentials/opera-carbon-fabric"},{"productPageId":34218,"code":"FDG2700/25","heading":"Opera Graphite","imageId":117182,"url":"/row/fabric/designers-guild-essentials/opera-graphite-fabric/p34218","urlSemantics":"fabric/designers-guild-essentials/opera-graphite-fabric"},{"productPageId":34216,"code":"FDG2700/25","heading":"Opera Espresso","imageId":117186,"url":"/row/fabric/designers-guild-essentials/opera-espresso-fabric/p34216","urlSemantics":"fabric/designers-guild-essentials/opera-espresso-fabric"},{"productPageId":34219,"code":"FDG2700/25","heading":"Opera Smoke","imageId":117196,"url":"/row/fabric/designers-guild-essentials/opera-smoke-fabric/p34219","urlSemantics":"fabric/designers-guild-essentials/opera-smoke-fabric"},{"productPageId":34220,"code":"FDG2700/25","heading":"Opera Zinc","imageId":117181,"url":"/row/fabric/designers-guild-essentials/opera-zinc-fabric/p34220","urlSemantics":"fabric/designers-guild-essentials/opera-zinc-fabric"},{"productPageId":34225,"code":"FDG2700/25","heading":"Opera Moss","imageId":117171,"url":"/row/fabric/designers-guild-essentials/opera-moss-fabric/p34225","urlSemantics":"fabric/designers-guild-essentials/opera-moss-fabric"},{"productPageId":34226,"code":"FDG2700/25","heading":"Opera Sage","imageId":117164,"url":"/row/fabric/designers-guild-essentials/opera-sage-fabric/p34226","urlSemantics":"fabric/designers-guild-essentials/opera-sage-fabric"},{"productPageId":34227,"code":"FDG2700/25","heading":"Opera Celadon","imageId":117178,"url":"/row/fabric/designers-guild-essentials/opera-celadon-fabric/p34227","urlSemantics":"fabric/designers-guild-essentials/opera-celadon-fabric"},{"productPageId":34230,"code":"FDG2700/25","heading":"Opera Aqua","imageId":117175,"url":"/row/fabric/designers-guild-essentials/opera-aqua-fabric/p34230","urlSemantics":"fabric/designers-guild-essentials/opera-aqua-fabric"},{"productPageId":34231,"code":"FDG2700/25","heading":"Opera Sea","imageId":117176,"url":"/row/fabric/designers-guild-essentials/opera-sea-fabric/p34231","urlSemantics":"fabric/designers-guild-essentials/opera-sea-fabric"},{"productPageId":34232,"code":"FDG2700/25","heading":"Opera Denim","imageId":117174,"url":"/row/fabric/designers-guild-essentials/opera-denim-fabric/p34232","urlSemantics":"fabric/designers-guild-essentials/opera-denim-fabric"},{"productPageId":34233,"code":"FDG2700/25","heading":"Opera Delft","imageId":117166,"url":"/row/fabric/designers-guild-essentials/opera-delft-fabric/p34233","urlSemantics":"fabric/designers-guild-essentials/opera-delft-fabric"},{"productPageId":34228,"code":"FDG2700/25","heading":"Opera Emerald","imageId":117173,"url":"/row/fabric/designers-guild-essentials/opera-emerald-fabric/p34228","urlSemantics":"fabric/designers-guild-essentials/opera-emerald-fabric"},{"productPageId":34229,"code":"FDG2700/25","heading":"Opera Ocean","imageId":117177,"url":"/row/fabric/designers-guild-essentials/opera-ocean-fabric/p34229","urlSemantics":"fabric/designers-guild-essentials/opera-ocean-fabric"}],"ProductPagePrice":{"priceMin":null,"priceMax":null,"salePriceMin":null,"salePriceMax":null,"discountPercentageMin":0.0,"discountPercentageMax":null,"clearanceDiscountPercentageMin":null,"clearanceDiscountPercentageMax":null,"discountMessage":null,"priceMessage":null,"rRPMessage":null,"codeMessage":null},"Reviews":[],"TechInfoCollections":[{"CollectionID":721,"Name":"Opera Easyclean Fabrics","URL":"/row/fabric/designers-guild-essentials/opera-easyclean-fabrics/c721","URLSemantics":"fabric/designers-guild-essentials/opera-easyclean-fabrics","BrochureURL":"http://brochures.designersguild.com/aw19/brochures/aw19-dg-fabric-and-wallpaper/do_not_upload/pdf/aw19-dg-fabric-and-wallpaper.pdf"}],"TechInfoAftercares":[{"AftercareID":17,"Aftercare":"DRY CLEAN - P process (GENTLE)"},{"AftercareID":24,"Aftercare":"MACHINE WASH @ 30c GENTLE CYCLE"},{"AftercareID":27,"Aftercare":"IRON COOL (1 spot - 110deg c)"},{"AftercareID":47,"Aftercare":"NO TUMBLE DRY"},{"AftercareID":50,"Aftercare":"NO BLEACH"}],"TechInfoUsages":[{"UsageID":1,"Usage":"Cushions"},{"UsageID":2,"Usage":"Curtains And Blinds"},{"UsageID":3,"Usage":"Loose Covers"},{"UsageID":4,"Usage":"Upholstery"}],"TechInfoTests":[{"Test":"EN1021-1 Cigarette - UPHOLSTERY"},{"Test":"BS5852 Cigarette - UPHOLSTERY"},{"Test":"NFPA 260/UFAC Class 1 - UPHOLSTERY"},{"Test":"CAL 117 - UPHOLSTERY"}],"Width":"140 cm","Weight":"334 gsm","HorizontalPatternRepeat":"0 cm","VerticalPatternRepeat":"0 cm","Martindale":"100000","Composition":"100% Pl","PatternMatch":"Plain","Flamcode":"(UK Flamcode K) Must FR treat upholstery in UK/Eire","ContractFR":null,"DomesticFR":null,"Type":null,"AdditionalInfo":"Easyclean. Iron on reverse. No steam.","RollLength":null,"PileHeight":null,"WideWidthFabricDefaultPoleWidth":null,"MaxFoldLength":null,"TechInfoDisplayBase64":"PGR0PkNvbGxlY3Rpb24ocyk8L2R0PjxkZD48YSBjbGFzcz0iZC1ibG9jayBtYi0xIiBocmVmPSIvcm93L2ZhYnJpYy9kZXNpZ25lcnMtZ3VpbGQtZXNzZW50aWFscy9vcGVyYS1lYXN5Y2xlYW4tZmFicmljcy9jNzIxIj5PcGVyYSBFYXN5Y2xlYW4gRmFicmljczwvYT48YSBjbGFzcz0iZC1ibG9jayBtYi0xIiBocmVmPSJodHRwOi8vYnJvY2h1cmVzLmRlc2lnbmVyc2d1aWxkLmNvbS9hdzE5L2Jyb2NodXJlcy9hdzE5LWRnLWZhYnJpYy1hbmQtd2FsbHBhcGVyL2RvX25vdF91cGxvYWQvcGRmL2F3MTktZGctZmFicmljLWFuZC13YWxscGFwZXIucGRmIj5WaWV3IEJyb2NodXJlPC9hPjwvZGQ+PGR0PkNvbXBvc2l0aW9uPC9kdD48ZGQ+MTAwJSBQbDwvZGQ+PGR0PlVLL0VJUkUgRmxhbWNvZGU8L2R0PjxkZD4oVUsgRmxhbWNvZGUgSykgTXVzdCBGUiB0cmVhdCB1cGhvbHN0ZXJ5IGluIFVLL0VpcmU8L2RkPjxkdD5XaWR0aDwvZHQ+PGRkPjE0MCBjbTwvZGQ+PGR0PldlaWdodDwvZHQ+PGRkPjMzNCBnc208L2RkPjxkdD5NYXJ0aW5kYWxlPC9kdD48ZGQ+MTAwMDAwPC9kZD48ZHQ+UGF0dGVybiBNYXRjaDwvZHQ+PGRkPlBsYWluPC9kZD48ZHQ+VmVydGljYWwgUGF0dGVybiBSZXBlYXQ8L2R0PjxkZD4wIGNtPC9kZD48ZHQ+SG9yaXpvbnRhbCBQYXR0ZXJuIFJlcGVhdDwvZHQ+PGRkPjAgY208L2RkPjxkdD5UZXN0cyBQYXNzZWQ8L2R0PjxkZD48c3BhbiBjbGFzcz0iZC1ibG9jayI+RU4xMDIxLTEgQ2lnYXJldHRlIC0gVVBIT0xTVEVSWTwvc3Bhbj48c3BhbiBjbGFzcz0iZC1ibG9jayI+QlM1ODUyIENpZ2FyZXR0ZSAtIFVQSE9MU1RFUlk8L3NwYW4+PHNwYW4gY2xhc3M9ImQtYmxvY2siPk5GUEEgMjYwL1VGQUMgQ2xhc3MgMSAtIFVQSE9MU1RFUlk8L3NwYW4+PHNwYW4gY2xhc3M9ImQtYmxvY2siPkNBTCAxMTcgLSBVUEhPTFNURVJZPC9zcGFuPjwvZGQ+PGR0PlByb2R1Y3QgVXNhZ2U8L2R0PjxkZD48ZGl2IGNsYXNzPSJkLWZsZXggYWxpZ24taXRlbXMtY2VudGVyIj48aW1nIHdpZHRoPSIzMiIgaGVpZ2h0PSIzMiIgY2xhc3M9InVzYWdlLWljb24iIHRpdGxlPSJDdXNoaW9ucyIgYWx0PSJDdXNoaW9ucyIgc3JjPSJodHRwczovL3d3dy5kZXNpZ25lcnNndWlsZC5jb20vaW1hZ2VzL2ljb25zL3RlY2hpbmZvL3VzYWdlLzEuZ2lmIiAvPjxzcGFuIGNsYXNzPSJkLWJsb2NrIj5DdXNoaW9uczwvc3Bhbj48L2Rpdj48ZGl2IGNsYXNzPSJkLWZsZXggYWxpZ24taXRlbXMtY2VudGVyIj48aW1nIHdpZHRoPSIzMiIgaGVpZ2h0PSIzMiIgY2xhc3M9InVzYWdlLWljb24iIHRpdGxlPSJDdXJ0YWlucyBBbmQgQmxpbmRzIiBhbHQ9IkN1cnRhaW5zIEFuZCBCbGluZHMiIHNyYz0iaHR0cHM6Ly93d3cuZGVzaWduZXJzZ3VpbGQuY29tL2ltYWdlcy9pY29ucy90ZWNoaW5mby91c2FnZS8yLmdpZiIgLz48c3BhbiBjbGFzcz0iZC1ibG9jayI+Q3VydGFpbnMgQW5kIEJsaW5kczwvc3Bhbj48L2Rpdj48ZGl2IGNsYXNzPSJkLWZsZXggYWxpZ24taXRlbXMtY2VudGVyIj48aW1nIHdpZHRoPSIzMiIgaGVpZ2h0PSIzMiIgY2xhc3M9InVzYWdlLWljb24iIHRpdGxlPSJMb29zZSBDb3ZlcnMiIGFsdD0iTG9vc2UgQ292ZXJzIiBzcmM9Imh0dHBzOi8vd3d3LmRlc2lnbmVyc2d1aWxkLmNvbS9pbWFnZXMvaWNvbnMvdGVjaGluZm8vdXNhZ2UvMy5naWYiIC8+PHNwYW4gY2xhc3M9ImQtYmxvY2siPkxvb3NlIENvdmVyczwvc3Bhbj48L2Rpdj48ZGl2IGNsYXNzPSJkLWZsZXggYWxpZ24taXRlbXMtY2VudGVyIj48aW1nIHdpZHRoPSIzMiIgaGVpZ2h0PSIzMiIgY2xhc3M9InVzYWdlLWljb24iIHRpdGxlPSJVcGhvbHN0ZXJ5IiBhbHQ9IlVwaG9sc3RlcnkiIHNyYz0iaHR0cHM6Ly93d3cuZGVzaWduZXJzZ3VpbGQuY29tL2ltYWdlcy9pY29ucy90ZWNoaW5mby91c2FnZS80LmdpZiIgLz48c3BhbiBjbGFzcz0iZC1ibG9jayI+VXBob2xzdGVyeTwvc3Bhbj48L2Rpdj48L2RkPjxkdD5Qcm9kdWN0IEFmdGVyIENhcmU8L2R0PjxkZD48ZGl2IGNsYXNzPSJkLWZsZXggYWxpZ24taXRlbXMtY2VudGVyIj48aW1nIHdpZHRoPSIzMiIgaGVpZ2h0PSIzMiIgY2xhc3M9InVzYWdlLWljb24iIHRpdGxlPSJEUlkgQ0xFQU4gLSBQIHByb2Nlc3MgKEdFTlRMRSkiIGFsdD0iRFJZIENMRUFOIC0gUCBwcm9jZXNzIChHRU5UTEUpIiBzcmM9Imh0dHBzOi8vd3d3LmRlc2lnbmVyc2d1aWxkLmNvbS9pbWFnZXMvaWNvbnMvdGVjaGluZm8vYWZ0ZXJjYXJlLzE3LmdpZiIgLz48c3BhbiBjbGFzcz0iZC1ibG9jayI+RFJZIENMRUFOIC0gUCBwcm9jZXNzIChHRU5UTEUpPC9zcGFuPjwvZGl2PjxkaXYgY2xhc3M9ImQtZmxleCBhbGlnbi1pdGVtcy1jZW50ZXIiPjxpbWcgd2lkdGg9IjMyIiBoZWlnaHQ9IjMyIiBjbGFzcz0idXNhZ2UtaWNvbiIgdGl0bGU9Ik1BQ0hJTkUgV0FTSCBAIDMwYyBHRU5UTEUgQ1lDTEUiIGFsdD0iTUFDSElORSBXQVNIIEAgMzBjIEdFTlRMRSBDWUNMRSIgc3JjPSJodHRwczovL3d3dy5kZXNpZ25lcnNndWlsZC5jb20vaW1hZ2VzL2ljb25zL3RlY2hpbmZvL2FmdGVyY2FyZS8yNC5naWYiIC8+PHNwYW4gY2xhc3M9ImQtYmxvY2siPk1BQ0hJTkUgV0FTSCBAIDMwYyBHRU5UTEUgQ1lDTEU8L3NwYW4+PC9kaXY+PGRpdiBjbGFzcz0iZC1mbGV4IGFsaWduLWl0ZW1zLWNlbnRlciI+PGltZyB3aWR0aD0iMzIiIGhlaWdodD0iMzIiIGNsYXNzPSJ1c2FnZS1pY29uIiB0aXRsZT0iSVJPTiBDT09MICgxIHNwb3QgLSAxMTBkZWcgYykiIGFsdD0iSVJPTiBDT09MICgxIHNwb3QgLSAxMTBkZWcgYykiIHNyYz0iaHR0cHM6Ly93d3cuZGVzaWduZXJzZ3VpbGQuY29tL2ltYWdlcy9pY29ucy90ZWNoaW5mby9hZnRlcmNhcmUvMjcuZ2lmIiAvPjxzcGFuIGNsYXNzPSJkLWJsb2NrIj5JUk9OIENPT0wgKDEgc3BvdCAtIDExMGRlZyBjKTwvc3Bhbj48L2Rpdj48ZGl2IGNsYXNzPSJkLWZsZXggYWxpZ24taXRlbXMtY2VudGVyIj48aW1nIHdpZHRoPSIzMiIgaGVpZ2h0PSIzMiIgY2xhc3M9InVzYWdlLWljb24iIHRpdGxlPSJOTyBUVU1CTEUgRFJZIiBhbHQ9Ik5PIFRVTUJMRSBEUlkiIHNyYz0iaHR0cHM6Ly93d3cuZGVzaWduZXJzZ3VpbGQuY29tL2ltYWdlcy9pY29ucy90ZWNoaW5mby9hZnRlcmNhcmUvNDcuZ2lmIiAvPjxzcGFuIGNsYXNzPSJkLWJsb2NrIj5OTyBUVU1CTEUgRFJZPC9zcGFuPjwvZGl2PjxkaXYgY2xhc3M9ImQtZmxleCBhbGlnbi1pdGVtcy1jZW50ZXIiPjxpbWcgd2lkdGg9IjMyIiBoZWlnaHQ9IjMyIiBjbGFzcz0idXNhZ2UtaWNvbiIgdGl0bGU9Ik5PIEJMRUFDSCIgYWx0PSJOTyBCTEVBQ0giIHNyYz0iaHR0cHM6Ly93d3cuZGVzaWduZXJzZ3VpbGQuY29tL2ltYWdlcy9pY29ucy90ZWNoaW5mby9hZnRlcmNhcmUvNTAuZ2lmIiAvPjxzcGFuIGNsYXNzPSJkLWJsb2NrIj5OTyBCTEVBQ0g8L3NwYW4+PC9kaXY+PC9kZD48ZHQ+QWRkaXRpb25hbCBJbmZvPC9kdD48ZGQ+RWFzeWNsZWFuLiBJcm9uIG9uIHJldmVyc2UuIE5vIHN0ZWFtLjwvZGQ+","IsShop":true,"IsLifestyle":false,"NoFollow":false,"NoIndex":false,"CustomCanonical":"https://www.designersguild.com/row/fabric/designers-guild-essentials/opera-chalk-fabric/p34553","AttributeFilterText":null,"AttributeSignatureText":null,"UserInCorrectSite":false,"CountryCorrectorDismissed":false,"CorrectSitesForUser":[{"CountryLanguageID":5,"RegionID":2,"CountryID":238,"CountryCode":"US","LanguageID":2,"SortOrder":125,"Name":"United States","URL":"us","DotNetCulture":"en-US","ShopEnabled":true,"LanguageCode":"us","LanguageDotNetCulture":"en-US","MertexCurrencyCode":"USD","CurrencyCode":"USD","PriceListID":2,"AllowTradeOrders":true,"AcceptAmazonPay":true,"BuyOnlineRedirectAllowed":false,"EcommerceEnabled":true,"SamplesEnabled":false}],"PrefetchedResources":[{"Name":"PleaseProvideWidth","Value":"Please provide a Width"},{"Name":"PleaseProvideHeight","Value":"Please provide a Height"},{"Name":"PleaseProvideLength","Value":"Please provide a Length"},{"Name":"Width","Value":"Width"},{"Name":"Length","Value":"Length"},{"Name":"Height","Value":"Height"},{"Name":"CalculatorMustBeBetween","Value":"must be between 1 and 99"},{"Name":"FormsErrorEmailFormat","Value":"Your email address is not in the correct format"},{"Name":"FormsErrorEmail","Value":"Your email address must be between 5 and 254 characters"},{"Name":"ThankYou","Value":"Thank You"},{"Name":"ThankYouEmailSent","Value":"Thank you, your email has been sent."},{"Name":"Quantity","Value":"Quantity"},{"Name":"QuantityRequired","Value":"You must provide a quantity"},{"Name":"pleaseGreaterThanEqualTo","Value":"Please enter a value greater than or equal to"},{"Name":"pleaseLessThanEqualTo","Value":"Please enter a value less than or equal to"},{"Name":"FormsErrorEmail","Value":"Your email address must be between 5 and 254 characters"},{"Name":"FormsErrorEmailFormat","Value":"Your email address is not in the correct format"},{"Name":"ThankYou","Value":"Thank You"},{"Name":"ThankYouEmailSent","Value":"Thank you, your email has been sent."},{"Name":"PleaseProvideWidth","Value":"Please provide a Width"},{"Name":"CalculatorMustBeBetween","Value":"must be between 1 and 99"},{"Name":"Width","Value":"Width"},{"Name":"Height","Value":"Height"},{"Name":"Length","Value":"Length"},{"Name":"PleaseProvideHeight","Value":"Please provide a Height"},{"Name":"PleaseProvideWidth","Value":"Please provide a Width"},{"Name":"PleaseProvideLength","Value":"Please provide a Length"},{"Name":"MajorError","Value":"We could not process your request at this present time. Please click on the back button and try again. If this problem re-occurs, please email shoponlineuk@designersguild.com and one of our customer service agents will get back to you as soon as possible"}],"PrefetchedSnippets":[],"HeaderBanners":[],"HasHeaderBanners":false,"FooterBanners":[],"HasFooterBanners":false,"EcommercePopupBanners":[],"HasEcommercePopupBanners":false,"Banners":[{"id":12,"name":"One","banners":[{"bannerId":8490,"name":"Lookbooks 12 (Inspiration)","version":9,"sortOrder":1,"overlayText":"","altText":null,"titleText":null,"width":1024,"height":960,"linkURL":"/row/brochures/l1179","newWindow":false,"foregroundColour":"#000000","backgroundColour":"#ffffff","fontClass":null,"restrictions":{"menuIds":[12,66,106],"siteSectionIds":null,"pageIds":null}},{"bannerId":6325,"name":"Christian Lacroix","version":11,"sortOrder":2,"overlayText":"","altText":"Christian Lacroix","titleText":"Christian Lacroix","width":1024,"height":394,"linkURL":"/row/christian-lacroix/l1397","newWindow":false,"foregroundColour":"#000000","backgroundColour":"#ffffff","fontClass":"default-text","restrictions":{"menuIds":[11,45,72,91,108],"siteSectionIds":null,"pageIds":null}}]},{"id":13,"name":"Two","banners":[{"bannerId":8489,"name":"Films 13 (Inspiration)","version":11,"sortOrder":1,"overlayText":"","altText":null,"titleText":null,"width":1024,"height":960,"linkURL":"/row/films/l1180","newWindow":false,"foregroundColour":"#000000","backgroundColour":"#ffffff","fontClass":null,"restrictions":{"menuIds":[12,66,106],"siteSectionIds":null,"pageIds":null}},{"bannerId":7098,"name":"Ralph Lauren New","version":10,"sortOrder":2,"overlayText":"","altText":"Ralph Lauren","titleText":"Ralph Lauren","width":1024,"height":394,"linkURL":"/row/ralph-lauren/l1398","newWindow":false,"foregroundColour":"#000000","backgroundColour":"#ffffff","fontClass":"default-text","restrictions":{"menuIds":[45,72,91,108],"siteSectionIds":null,"pageIds":null}},{"bannerId":1975,"name":"Global 13 Furniture","version":15,"sortOrder":4,"overlayText":"#YOURSOFAYOURWAY > ","altText":"#YOURSOFAYOURWAY > ","titleText":"#YOURSOFAYOURWAY > ","width":256,"height":224,"linkURL":"/row/furniture/your-sofa-your-way/l1467","newWindow":false,"foregroundColour":"#000000","backgroundColour":"#ffffff","fontClass":"under-menu-banner-C1","restrictions":{"menuIds":[3,41],"siteSectionIds":null,"pageIds":null}}]},{"id":14,"name":"Three","banners":[{"bannerId":8491,"name":"Blog 14 (Inspiration)","version":5,"sortOrder":1,"overlayText":"","altText":null,"titleText":null,"width":1024,"height":960,"linkURL":"/row/dg-world/blog/l601","newWindow":false,"foregroundColour":"#000000","backgroundColour":"#ffffff","fontClass":null,"restrictions":{"menuIds":[12,66,106],"siteSectionIds":null,"pageIds":null}},{"bannerId":1809,"name":"Royal Collection","version":11,"sortOrder":2,"overlayText":"","altText":"Royal Collection","titleText":"Royal Collection","width":1024,"height":394,"linkURL":"/row/the-royal-collection/l1396","newWindow":false,"foregroundColour":"#000000","backgroundColour":"#ffffff","fontClass":"default-text","restrictions":{"menuIds":[45,72,91,108],"siteSectionIds":null,"pageIds":null}}]},{"id":15,"name":"Four","banners":[{"bannerId":4115,"name":"News & Events 15 (Inspiration)","version":5,"sortOrder":1,"overlayText":"","altText":null,"titleText":null,"width":1024,"height":960,"linkURL":"/row/dg-world/news-and-events/l602","newWindow":false,"foregroundColour":"#000000","backgroundColour":"#ffffff","fontClass":null,"restrictions":{"menuIds":[12,66,106],"siteSectionIds":null,"pageIds":null}},{"bannerId":1805,"name":"William Yeoward","version":10,"sortOrder":2,"overlayText":"","altText":"William Yeoward","titleText":"William Yeoward","width":1024,"height":394,"linkURL":"/row/william-yeoward/l1399","newWindow":false,"foregroundColour":"#000000","backgroundColour":"#ffffff","fontClass":"default-text","restrictions":{"menuIds":[11,45,72,91,108],"siteSectionIds":null,"pageIds":null}}]},{"id":16,"name":"Five","banners":[{"bannerId":7779,"name":"Brands English Heritage ","version":79,"sortOrder":1,"overlayText":"","altText":"English Heritage ","titleText":"English Heritage ","width":1024,"height":394,"linkURL":"/row/english-heritage-by-designers-guild/l1852","newWindow":false,"foregroundColour":"#000000","backgroundColour":"#ffffff","fontClass":null,"restrictions":{"menuIds":[11,45,72,91,103,108],"siteSectionIds":null,"pageIds":null}},{"bannerId":4118,"name":"Social Media 16 (Inspiration)","version":7,"sortOrder":2,"overlayText":"","altText":null,"titleText":null,"width":1024,"height":960,"linkURL":"https://www.instagram.com/designersguild/?hl=en","newWindow":false,"foregroundColour":"#000000","backgroundColour":"#ffffff","fontClass":null,"restrictions":{"menuIds":[66,106],"siteSectionIds":null,"pageIds":null}}]},{"id":17,"name":"Six","banners":[{"bannerId":4113,"name":"About Us 17 (Inspiration)","version":3,"sortOrder":1,"overlayText":"","altText":null,"titleText":null,"width":1024,"height":958,"linkURL":"/row/company-profile/l1004","newWindow":false,"foregroundColour":"#000000","backgroundColour":"#ffffff","fontClass":null,"restrictions":{"menuIds":[12,66,106],"siteSectionIds":null,"pageIds":null}},{"bannerId":2117,"name":"John Derian","version":18,"sortOrder":2,"overlayText":"","altText":"John Derian","titleText":"John Derian","width":1024,"height":394,"linkURL":"/row/john-derian/l1521","newWindow":false,"foregroundColour":"#000000","backgroundColour":"#ffffff","fontClass":"default-text","restrictions":{"menuIds":[45,72,91,108],"siteSectionIds":null,"pageIds":null}}]}],"Hotspots":[{"ImageID":118685,"Hotspots":[{"X":25.2055519887688,"x":"calc(25.2056% - 12.5px)","Y":59.8038510325452,"y":"calc(59.8039% - 12.5px)","OverlayPosition":"top-left","Product":{"Solitary":false,"ProductBase":{"x":25.205551988768789,"y":59.8038510325452,"product":{"productId":186615,"sortOrder":0,"productTypeId":15,"templateId":2,"code":"FDG2700/27","brand":"Designers Guild Essentials","gtin13":null,"name":"Opera - Moss","AKA":null,"size":null,"imageId":117171,"imageAltText":"Opera - Moss Cutting","imageTitleText":"Opera - Moss Cutting","rRPMessage":null,"rLRRP":null,"rLTradePrice":null,"displayPrice":null,"displaySalePrice":null,"priceMessage":null,"statusMessage":null,"urlSemantics":"fabric/designers-guild-essentials/opera-moss-fabric","productPageId":34225,"url":"/row/fabric/designers-guild-essentials/opera-moss-fabric/p34225","itemAvailability":"InStock","primaryProduct":true,"orderFormGroupId":null,"orderFormName":"Opera - Moss","attributes":null,"orderFormGroup":null,"orderFormProperties":[{"key":"Colour","value":"Moss"},{"key":"Code","value":"FDG2700/27"}],"controls":{"allowOrder":false,"allowReserve":false,"allowReserveWithBatchSample":false,"allowSample":false,"allowLargeSample":false,"allowBackInStockReminder":false,"disableOrder":false,"disableSample":false},"stockMessage":{"productTypeID":15,"quantityMinimum":1.0,"quantityMaximum":0.0,"productTypeQuantityMaximum":null,"quantityIncrement":0.1,"reserveQuantityMaximum":50.0,"unit":"m","allowStockCheck":false,"pieceBreakdownMinimum":1.0,"pieceBreakdownMaximum":50.0,"allowBackInStockReminder":false,"freeStock":54.0,"nextPOFreeStock":0.0,"nextPODueDate":null,"totalPOFreeStock":0.0,"basketQuantityThresholds":[{"minimum":0,"maximum":99999.99}]},"orderButtonText":"Add to Basket","reserveButtonText":"Reserve","reserveWithBatchSampleButtonText":"Reserve with Batch Sample","sample":{"productId":186655,"stockMessage":{"productTypeID":null,"quantityMinimum":1.0,"quantityMaximum":99.0,"productTypeQuantityMaximum":null,"quantityIncrement":1.0,"reserveQuantityMaximum":null,"unit":"","allowStockCheck":false,"pieceBreakdownMinimum":null,"pieceBreakdownMaximum":null,"allowBackInStockReminder":false,"freeStock":null,"nextPOFreeStock":null,"nextPODueDate":null,"totalPOFreeStock":null,"basketQuantityThresholds":[{"minimum":0,"maximum":99999.99,"stockMessages":[{"stockMessage":" more due in (1-2 weeks)","class":"","stockBreakdownTab":1}]}]},"orderButtonText":"Add to Basket","displayPrice":null,"displaySalePrice":null,"priceMessage":null},"largeSample":{"productId":186718,"stockMessage":{"productTypeID":null,"quantityMinimum":1.0,"quantityMaximum":99.0,"productTypeQuantityMaximum":null,"quantityIncrement":1.0,"reserveQuantityMaximum":null,"unit":"","allowStockCheck":false,"pieceBreakdownMinimum":null,"pieceBreakdownMaximum":null,"allowBackInStockReminder":false,"freeStock":null,"nextPOFreeStock":null,"nextPODueDate":null,"totalPOFreeStock":null,"basketQuantityThresholds":[{"minimum":0,"maximum":99999.99,"stockMessages":[{"stockMessage":" more due in (1-2 weeks)","class":"","stockBreakdownTab":1}]}]},"orderButtonText":"Add to Basket","displayPrice":null,"displaySalePrice":null,"priceMessage":null}}},"Product":{"productId":186615,"sortOrder":0,"productTypeId":15,"templateId":2,"code":"FDG2700/27","brand":"Designers Guild Essentials","gtin13":null,"name":"Opera - Moss","AKA":null,"size":null,"imageId":117171,"imageAltText":"Opera - Moss Cutting","imageTitleText":"Opera - Moss Cutting","rRPMessage":null,"rLRRP":null,"rLTradePrice":null,"displayPrice":null,"displaySalePrice":null,"priceMessage":null,"statusMessage":null,"urlSemantics":"fabric/designers-guild-essentials/opera-moss-fabric","productPageId":34225,"url":"/row/fabric/designers-guild-essentials/opera-moss-fabric/p34225","itemAvailability":"InStock","primaryProduct":true,"orderFormGroupId":null,"orderFormName":"Opera - Moss","attributes":null,"orderFormGroup":null,"orderFormProperties":[{"key":"Colour","value":"Moss"},{"key":"Code","value":"FDG2700/27"}],"controls":{"allowOrder":false,"allowReserve":false,"allowReserveWithBatchSample":false,"allowSample":false,"allowLargeSample":false,"allowBackInStockReminder":false,"disableOrder":false,"disableSample":false},"stockMessage":{"productTypeID":15,"quantityMinimum":1.0,"quantityMaximum":0.0,"productTypeQuantityMaximum":null,"quantityIncrement":0.1,"reserveQuantityMaximum":50.0,"unit":"m","allowStockCheck":false,"pieceBreakdownMinimum":1.0,"pieceBreakdownMaximum":50.0,"allowBackInStockReminder":false,"freeStock":54.0,"nextPOFreeStock":0.0,"nextPODueDate":null,"totalPOFreeStock":0.0,"basketQuantityThresholds":[{"minimum":0,"maximum":99999.99}]},"orderButtonText":"Add to Basket","reserveButtonText":"Reserve","reserveWithBatchSampleButtonText":"Reserve with Batch Sample","sample":{"productId":186655,"stockMessage":{"productTypeID":null,"quantityMinimum":1.0,"quantityMaximum":99.0,"productTypeQuantityMaximum":null,"quantityIncrement":1.0,"reserveQuantityMaximum":null,"unit":"","allowStockCheck":false,"pieceBreakdownMinimum":null,"pieceBreakdownMaximum":null,"allowBackInStockReminder":false,"freeStock":null,"nextPOFreeStock":null,"nextPODueDate":null,"totalPOFreeStock":null,"basketQuantityThresholds":[{"minimum":0,"maximum":99999.99,"stockMessages":[{"stockMessage":" more due in (1-2 weeks)","class":"","stockBreakdownTab":1}]}]},"orderButtonText":"Add to Basket","displayPrice":null,"displaySalePrice":null,"priceMessage":null},"largeSample":{"productId":186718,"stockMessage":{"productTypeID":null,"quantityMinimum":1.0,"quantityMaximum":99.0,"productTypeQuantityMaximum":null,"quantityIncrement":1.0,"reserveQuantityMaximum":null,"unit":"","allowStockCheck":false,"pieceBreakdownMinimum":null,"pieceBreakdownMaximum":null,"allowBackInStockReminder":false,"freeStock":null,"nextPOFreeStock":null,"nextPODueDate":null,"totalPOFreeStock":null,"basketQuantityThresholds":[{"minimum":0,"maximum":99999.99,"stockMessages":[{"stockMessage":" more due in (1-2 weeks)","class":"","stockBreakdownTab":1}]}]},"orderButtonText":"Add to Basket","displayPrice":null,"displaySalePrice":null,"priceMessage":null}},"Carousel":{"CarouselID":"#product-186615-carsouel","WrapperCSSClass":null,"AspectRatio":1.0,"Heading":"Opera - Moss","Images":[{"ImageID":117171,"SortOrder":0,"AltText":"Opera - Moss Cutting","Overlay":null,"MaxWidth":null,"ImageSize":1,"ForceLazyLoading":false}],"DisplayThumbnails":false,"DisplayDashes":true,"Interval":null,"PermitLargeImageModal":true},"ProductID":186615,"ProductTypeID":15,"ProductPageID":34225,"ProductCode":"FDG2700/27","Brand":"Designers Guild Essentials","OrderFormID":"#product-186615","OrderFormCarouselID":"#product-186615-slide","PrimaryProduct":true,"OrderFormGroupID":null,"OrderFormGroup":null,"Size":null,"OrderFormName":"Opera - Moss","BasketName":"Opera - Moss","SortOrder":0,"Attributes":null,"Image":{"imageId":117171,"templateImageId":2,"altText":"Opera - Moss Cutting","titleText":"Opera - Moss Cutting","sortOrder":0,"maxWidth":488},"OrderFormProperties":[{"Key":"Colour","Value":"Moss"},{"Key":"Code","Value":"FDG2700/27"}],"AllowSample":false,"AllowLargeSample":false,"AllowOrder":false,"AllowReserve":false,"AllowReserveWithBatchCutting":false,"ClientProductViewModels":"","URLKeywords":"fabric/designers-guild-essentials/opera-moss-fabric","ImageLinkToProductPage":true,"IsLifestyle":false,"IsHotspot":false}},{"X":50.0654913334688,"x":"calc(50.0655% - 12.5px)","Y":66.1990125489019,"y":"calc(66.1990% - 12.5px)","OverlayPosition":"top-right","Product":{"Solitary":false,"ProductBase":{"x":50.065491333468813,"y":66.199012548901877,"product":{"productId":186645,"sortOrder":0,"productTypeId":15,"templateId":2,"code":"FDG2702/22","brand":"Designers Guild Essentials","gtin13":null,"name":"Vezzano - Slate","AKA":null,"size":null,"imageId":116959,"imageAltText":"Vezzano - Slate Cutting","imageTitleText":"Vezzano - Slate Cutting","rRPMessage":null,"rLRRP":null,"rLTradePrice":null,"displayPrice":null,"displaySalePrice":null,"priceMessage":null,"statusMessage":null,"urlSemantics":"fabric/designers-guild-essentials/vezzano-slate-fabric","productPageId":34143,"url":"/row/fabric/designers-guild-essentials/vezzano-slate-fabric/p34143","itemAvailability":"LimitedAvailability","primaryProduct":true,"orderFormGroupId":null,"orderFormName":"Vezzano - Slate","attributes":null,"orderFormGroup":null,"orderFormProperties":[{"key":"Colour","value":"Slate"},{"key":"Code","value":"FDG2702/22"}],"controls":{"allowOrder":false,"allowReserve":false,"allowReserveWithBatchSample":false,"allowSample":false,"allowLargeSample":false,"allowBackInStockReminder":false,"disableOrder":false,"disableSample":false},"stockMessage":{"productTypeID":15,"quantityMinimum":1.0,"quantityMaximum":0.0,"productTypeQuantityMaximum":null,"quantityIncrement":0.1,"reserveQuantityMaximum":6.9,"unit":"m","allowStockCheck":false,"pieceBreakdownMinimum":1.0,"pieceBreakdownMaximum":50.0,"allowBackInStockReminder":false,"freeStock":6.9,"nextPOFreeStock":0.0,"nextPODueDate":null,"totalPOFreeStock":0.0,"basketQuantityThresholds":[{"minimum":0,"maximum":99999.99}]},"orderButtonText":"Add to Basket","reserveButtonText":"Reserve","reserveWithBatchSampleButtonText":"Reserve with Batch Sample","sample":{"productId":186695,"stockMessage":{"productTypeID":null,"quantityMinimum":1.0,"quantityMaximum":99.0,"productTypeQuantityMaximum":null,"quantityIncrement":1.0,"reserveQuantityMaximum":null,"unit":"","allowStockCheck":false,"pieceBreakdownMinimum":null,"pieceBreakdownMaximum":null,"allowBackInStockReminder":false,"freeStock":null,"nextPOFreeStock":null,"nextPODueDate":null,"totalPOFreeStock":null,"basketQuantityThresholds":[{"minimum":0,"maximum":99999.99,"stockMessages":[{"stockMessage":" more due in (1-2 weeks)","class":"","stockBreakdownTab":1}]}]},"orderButtonText":"Add to Basket","displayPrice":null,"displaySalePrice":null,"priceMessage":null},"largeSample":{"productId":186748,"stockMessage":{"productTypeID":null,"quantityMinimum":1.0,"quantityMaximum":99.0,"productTypeQuantityMaximum":null,"quantityIncrement":1.0,"reserveQuantityMaximum":null,"unit":"","allowStockCheck":false,"pieceBreakdownMinimum":null,"pieceBreakdownMaximum":null,"allowBackInStockReminder":false,"freeStock":null,"nextPOFreeStock":null,"nextPODueDate":null,"totalPOFreeStock":null,"basketQuantityThresholds":[{"minimum":0,"maximum":99999.99,"stockMessages":[{"stockMessage":" more due in (1-2 weeks)","class":"","stockBreakdownTab":1}]}]},"orderButtonText":"Add to Basket","displayPrice":null,"displaySalePrice":null,"priceMessage":null}}},"Product":{"productId":186645,"sortOrder":0,"productTypeId":15,"templateId":2,"code":"FDG2702/22","brand":"Designers Guild Essentials","gtin13":null,"name":"Vezzano - Slate","AKA":null,"size":null,"imageId":116959,"imageAltText":"Vezzano - Slate Cutting","imageTitleText":"Vezzano - Slate Cutting","rRPMessage":null,"rLRRP":null,"rLTradePrice":null,"displayPrice":null,"displaySalePrice":null,"priceMessage":null,"statusMessage":null,"urlSemantics":"fabric/designers-guild-essentials/vezzano-slate-fabric","productPageId":34143,"url":"/row/fabric/designers-guild-essentials/vezzano-slate-fabric/p34143","itemAvailability":"LimitedAvailability","primaryProduct":true,"orderFormGroupId":null,"orderFormName":"Vezzano - Slate","attributes":null,"orderFormGroup":null,"orderFormProperties":[{"key":"Colour","value":"Slate"},{"key":"Code","value":"FDG2702/22"}],"controls":{"allowOrder":false,"allowReserve":false,"allowReserveWithBatchSample":false,"allowSample":false,"allowLargeSample":false,"allowBackInStockReminder":false,"disableOrder":false,"disableSample":false},"stockMessage":{"productTypeID":15,"quantityMinimum":1.0,"quantityMaximum":0.0,"productTypeQuantityMaximum":null,"quantityIncrement":0.1,"reserveQuantityMaximum":6.9,"unit":"m","allowStockCheck":false,"pieceBreakdownMinimum":1.0,"pieceBreakdownMaximum":50.0,"allowBackInStockReminder":false,"freeStock":6.9,"nextPOFreeStock":0.0,"nextPODueDate":null,"totalPOFreeStock":0.0,"basketQuantityThresholds":[{"minimum":0,"maximum":99999.99}]},"orderButtonText":"Add to Basket","reserveButtonText":"Reserve","reserveWithBatchSampleButtonText":"Reserve with Batch Sample","sample":{"productId":186695,"stockMessage":{"productTypeID":null,"quantityMinimum":1.0,"quantityMaximum":99.0,"productTypeQuantityMaximum":null,"quantityIncrement":1.0,"reserveQuantityMaximum":null,"unit":"","allowStockCheck":false,"pieceBreakdownMinimum":null,"pieceBreakdownMaximum":null,"allowBackInStockReminder":false,"freeStock":null,"nextPOFreeStock":null,"nextPODueDate":null,"totalPOFreeStock":null,"basketQuantityThresholds":[{"minimum":0,"maximum":99999.99,"stockMessages":[{"stockMessage":" more due in (1-2 weeks)","class":"","stockBreakdownTab":1}]}]},"orderButtonText":"Add to Basket","displayPrice":null,"displaySalePrice":null,"priceMessage":null},"largeSample":{"productId":186748,"stockMessage":{"productTypeID":null,"quantityMinimum":1.0,"quantityMaximum":99.0,"productTypeQuantityMaximum":null,"quantityIncrement":1.0,"reserveQuantityMaximum":null,"unit":"","allowStockCheck":false,"pieceBreakdownMinimum":null,"pieceBreakdownMaximum":null,"allowBackInStockReminder":false,"freeStock":null,"nextPOFreeStock":null,"nextPODueDate":null,"totalPOFreeStock":null,"basketQuantityThresholds":[{"minimum":0,"maximum":99999.99,"stockMessages":[{"stockMessage":" more due in (1-2 weeks)","class":"","stockBreakdownTab":1}]}]},"orderButtonText":"Add to Basket","displayPrice":null,"displaySalePrice":null,"priceMessage":null}},"Carousel":{"CarouselID":"#product-186645-carsouel","WrapperCSSClass":null,"AspectRatio":1.0,"Heading":"Vezzano - Slate","Images":[{"ImageID":116959,"SortOrder":0,"AltText":"Vezzano - Slate Cutting","Overlay":null,"MaxWidth":null,"ImageSize":1,"ForceLazyLoading":false}],"DisplayThumbnails":false,"DisplayDashes":true,"Interval":null,"PermitLargeImageModal":true},"ProductID":186645,"ProductTypeID":15,"ProductPageID":34143,"ProductCode":"FDG2702/22","Brand":"Designers Guild Essentials","OrderFormID":"#product-186645","OrderFormCarouselID":"#product-186645-slide","PrimaryProduct":true,"OrderFormGroupID":null,"OrderFormGroup":null,"Size":null,"OrderFormName":"Vezzano - Slate","BasketName":"Vezzano - Slate","SortOrder":0,"Attributes":null,"Image":{"imageId":116959,"templateImageId":2,"altText":"Vezzano - Slate Cutting","titleText":"Vezzano - Slate Cutting","sortOrder":0,"maxWidth":488},"OrderFormProperties":[{"Key":"Colour","Value":"Slate"},{"Key":"Code","Value":"FDG2702/22"}],"AllowSample":false,"AllowLargeSample":false,"AllowOrder":false,"AllowReserve":false,"AllowReserveWithBatchCutting":false,"ClientProductViewModels":"","URLKeywords":"fabric/designers-guild-essentials/vezzano-slate-fabric","ImageLinkToProductPage":true,"IsLifestyle":false,"IsHotspot":false}},{"X":50.0654913334688,"x":"calc(50.0655% - 12.5px)","Y":76.0353857772228,"y":"calc(76.0354% - 12.5px)","OverlayPosition":"top-right","Product":{"Solitary":false,"ProductBase":{"x":50.065491333468813,"y":76.035385777222785,"product":{"productId":186614,"sortOrder":0,"productTypeId":15,"templateId":2,"code":"FDG2700/26","brand":"Designers Guild Essentials","gtin13":null,"name":"Opera - Pistachio","AKA":null,"size":null,"imageId":117172,"imageAltText":"Opera - Pistachio Cutting","imageTitleText":"Opera - Pistachio Cutting","rRPMessage":null,"rLRRP":null,"rLTradePrice":null,"displayPrice":null,"displaySalePrice":null,"priceMessage":null,"statusMessage":null,"urlSemantics":"fabric/designers-guild-essentials/opera-pistachio-fabric","productPageId":34224,"url":"/row/fabric/designers-guild-essentials/opera-pistachio-fabric/p34224","itemAvailability":"InStock","primaryProduct":true,"orderFormGroupId":null,"orderFormName":"Opera - Pistachio","attributes":null,"orderFormGroup":null,"orderFormProperties":[{"key":"Colour","value":"Pistachio"},{"key":"Code","value":"FDG2700/26"}],"controls":{"allowOrder":false,"allowReserve":false,"allowReserveWithBatchSample":false,"allowSample":false,"allowLargeSample":false,"allowBackInStockReminder":false,"disableOrder":false,"disableSample":false},"stockMessage":{"productTypeID":15,"quantityMinimum":1.0,"quantityMaximum":0.0,"productTypeQuantityMaximum":null,"quantityIncrement":0.1,"reserveQuantityMaximum":19.83,"unit":"m","allowStockCheck":false,"pieceBreakdownMinimum":1.0,"pieceBreakdownMaximum":50.0,"allowBackInStockReminder":false,"freeStock":19.83,"nextPOFreeStock":0.0,"nextPODueDate":null,"totalPOFreeStock":0.0,"basketQuantityThresholds":[{"minimum":0,"maximum":99999.99}]},"orderButtonText":"Add to Basket","reserveButtonText":"Reserve","reserveWithBatchSampleButtonText":"Reserve with Batch Sample","sample":{"productId":186654,"stockMessage":{"productTypeID":null,"quantityMinimum":1.0,"quantityMaximum":99.0,"productTypeQuantityMaximum":null,"quantityIncrement":1.0,"reserveQuantityMaximum":null,"unit":"","allowStockCheck":false,"pieceBreakdownMinimum":null,"pieceBreakdownMaximum":null,"allowBackInStockReminder":false,"freeStock":null,"nextPOFreeStock":null,"nextPODueDate":null,"totalPOFreeStock":null,"basketQuantityThresholds":[{"minimum":0,"maximum":99999.99,"stockMessages":[{"stockMessage":" more due in (1-2 weeks)","class":"","stockBreakdownTab":1}]}]},"orderButtonText":"Add to Basket","displayPrice":null,"displaySalePrice":null,"priceMessage":null},"largeSample":{"productId":186717,"stockMessage":{"productTypeID":null,"quantityMinimum":1.0,"quantityMaximum":99.0,"productTypeQuantityMaximum":null,"quantityIncrement":1.0,"reserveQuantityMaximum":null,"unit":"","allowStockCheck":false,"pieceBreakdownMinimum":null,"pieceBreakdownMaximum":null,"allowBackInStockReminder":false,"freeStock":null,"nextPOFreeStock":null,"nextPODueDate":null,"totalPOFreeStock":null,"basketQuantityThresholds":[{"minimum":0,"maximum":99999.99,"stockMessages":[{"stockMessage":" more due in (1-2 weeks)","class":"","stockBreakdownTab":1}]}]},"orderButtonText":"Add to Basket","displayPrice":null,"displaySalePrice":null,"priceMessage":null}}},"Product":{"productId":186614,"sortOrder":0,"productTypeId":15,"templateId":2,"code":"FDG2700/26","brand":"Designers Guild Essentials","gtin13":null,"name":"Opera - Pistachio","AKA":null,"size":null,"imageId":117172,"imageAltText":"Opera - Pistachio Cutting","imageTitleText":"Opera - Pistachio Cutting","rRPMessage":null,"rLRRP":null,"rLTradePrice":null,"displayPrice":null,"displaySalePrice":null,"priceMessage":null,"statusMessage":null,"urlSemantics":"fabric/designers-guild-essentials/opera-pistachio-fabric","productPageId":34224,"url":"/row/fabric/designers-guild-essentials/opera-pistachio-fabric/p34224","itemAvailability":"InStock","primaryProduct":true,"orderFormGroupId":null,"orderFormName":"Opera - Pistachio","attributes":null,"orderFormGroup":null,"orderFormProperties":[{"key":"Colour","value":"Pistachio"},{"key":"Code","value":"FDG2700/26"}],"controls":{"allowOrder":false,"allowReserve":false,"allowReserveWithBatchSample":false,"allowSample":false,"allowLargeSample":false,"allowBackInStockReminder":false,"disableOrder":false,"disableSample":false},"stockMessage":{"productTypeID":15,"quantityMinimum":1.0,"quantityMaximum":0.0,"productTypeQuantityMaximum":null,"quantityIncrement":0.1,"reserveQuantityMaximum":19.83,"unit":"m","allowStockCheck":false,"pieceBreakdownMinimum":1.0,"pieceBreakdownMaximum":50.0,"allowBackInStockReminder":false,"freeStock":19.83,"nextPOFreeStock":0.0,"nextPODueDate":null,"totalPOFreeStock":0.0,"basketQuantityThresholds":[{"minimum":0,"maximum":99999.99}]},"orderButtonText":"Add to Basket","reserveButtonText":"Reserve","reserveWithBatchSampleButtonText":"Reserve with Batch Sample","sample":{"productId":186654,"stockMessage":{"productTypeID":null,"quantityMinimum":1.0,"quantityMaximum":99.0,"productTypeQuantityMaximum":null,"quantityIncrement":1.0,"reserveQuantityMaximum":null,"unit":"","allowStockCheck":false,"pieceBreakdownMinimum":null,"pieceBreakdownMaximum":null,"allowBackInStockReminder":false,"freeStock":null,"nextPOFreeStock":null,"nextPODueDate":null,"totalPOFreeStock":null,"basketQuantityThresholds":[{"minimum":0,"maximum":99999.99,"stockMessages":[{"stockMessage":" more due in (1-2 weeks)","class":"","stockBreakdownTab":1}]}]},"orderButtonText":"Add to Basket","displayPrice":null,"displaySalePrice":null,"priceMessage":null},"largeSample":{"productId":186717,"stockMessage":{"productTypeID":null,"quantityMinimum":1.0,"quantityMaximum":99.0,"productTypeQuantityMaximum":null,"quantityIncrement":1.0,"reserveQuantityMaximum":null,"unit":"","allowStockCheck":false,"pieceBreakdownMinimum":null,"pieceBreakdownMaximum":null,"allowBackInStockReminder":false,"freeStock":null,"nextPOFreeStock":null,"nextPODueDate":null,"totalPOFreeStock":null,"basketQuantityThresholds":[{"minimum":0,"maximum":99999.99,"stockMessages":[{"stockMessage":" more due in (1-2 weeks)","class":"","stockBreakdownTab":1}]}]},"orderButtonText":"Add to Basket","displayPrice":null,"displaySalePrice":null,"priceMessage":null}},"Carousel":{"CarouselID":"#product-186614-carsouel","WrapperCSSClass":null,"AspectRatio":1.0,"Heading":"Opera - Pistachio","Images":[{"ImageID":117172,"SortOrder":0,"AltText":"Opera - Pistachio Cutting","Overlay":null,"MaxWidth":null,"ImageSize":1,"ForceLazyLoading":false}],"DisplayThumbnails":false,"DisplayDashes":true,"Interval":null,"PermitLargeImageModal":true},"ProductID":186614,"ProductTypeID":15,"ProductPageID":34224,"ProductCode":"FDG2700/26","Brand":"Designers Guild Essentials","OrderFormID":"#product-186614","OrderFormCarouselID":"#product-186614-slide","PrimaryProduct":true,"OrderFormGroupID":null,"OrderFormGroup":null,"Size":null,"OrderFormName":"Opera - Pistachio","BasketName":"Opera - Pistachio","SortOrder":0,"Attributes":null,"Image":{"imageId":117172,"templateImageId":2,"altText":"Opera - Pistachio Cutting","titleText":"Opera - Pistachio Cutting","sortOrder":0,"maxWidth":488},"OrderFormProperties":[{"Key":"Colour","Value":"Pistachio"},{"Key":"Code","Value":"FDG2700/26"}],"AllowSample":false,"AllowLargeSample":false,"AllowOrder":false,"AllowReserve":false,"AllowReserveWithBatchCutting":false,"ClientProductViewModels":"","URLKeywords":"fabric/designers-guild-essentials/opera-pistachio-fabric","ImageLinkToProductPage":true,"IsLifestyle":false,"IsHotspot":false}},{"X":51.2531631907668,"x":"calc(51.2532% - 12.5px)","Y":54.9008884487556,"y":"calc(54.9009% - 12.5px)","OverlayPosition":"top-right","Product":{"Solitary":false,"ProductBase":{"x":51.253163190766763,"y":54.900888448755552,"product":{"productId":186616,"sortOrder":0,"productTypeId":15,"templateId":2,"code":"FDG2700/28","brand":"Designers Guild Essentials","gtin13":null,"name":"Opera - Sage","AKA":null,"size":null,"imageId":117164,"imageAltText":"Opera - Sage Cutting","imageTitleText":"Opera - Sage Cutting","rRPMessage":null,"rLRRP":null,"rLTradePrice":null,"displayPrice":null,"displaySalePrice":null,"priceMessage":null,"statusMessage":null,"urlSemantics":"fabric/designers-guild-essentials/opera-sage-fabric","productPageId":34226,"url":"/row/fabric/designers-guild-essentials/opera-sage-fabric/p34226","itemAvailability":"InStock","primaryProduct":true,"orderFormGroupId":null,"orderFormName":"Opera - Sage","attributes":null,"orderFormGroup":null,"orderFormProperties":[{"key":"Colour","value":"Sage"},{"key":"Code","value":"FDG2700/28"}],"controls":{"allowOrder":false,"allowReserve":false,"allowReserveWithBatchSample":false,"allowSample":false,"allowLargeSample":false,"allowBackInStockReminder":false,"disableOrder":false,"disableSample":false},"stockMessage":{"productTypeID":15,"quantityMinimum":1.0,"quantityMaximum":0.0,"productTypeQuantityMaximum":null,"quantityIncrement":0.1,"reserveQuantityMaximum":25.4,"unit":"m","allowStockCheck":false,"pieceBreakdownMinimum":1.0,"pieceBreakdownMaximum":50.0,"allowBackInStockReminder":false,"freeStock":25.4,"nextPOFreeStock":0.0,"nextPODueDate":null,"totalPOFreeStock":0.0,"basketQuantityThresholds":[{"minimum":0,"maximum":99999.99}]},"orderButtonText":"Add to Basket","reserveButtonText":"Reserve","reserveWithBatchSampleButtonText":"Reserve with Batch Sample","sample":{"productId":186656,"stockMessage":{"productTypeID":null,"quantityMinimum":1.0,"quantityMaximum":99.0,"productTypeQuantityMaximum":null,"quantityIncrement":1.0,"reserveQuantityMaximum":null,"unit":"","allowStockCheck":false,"pieceBreakdownMinimum":null,"pieceBreakdownMaximum":null,"allowBackInStockReminder":false,"freeStock":null,"nextPOFreeStock":null,"nextPODueDate":null,"totalPOFreeStock":null,"basketQuantityThresholds":[{"minimum":0,"maximum":99999.99,"stockMessages":[{"stockMessage":" more due in (1-2 weeks)","class":"","stockBreakdownTab":1}]}]},"orderButtonText":"Add to Basket","displayPrice":null,"displaySalePrice":null,"priceMessage":null},"largeSample":{"productId":186719,"stockMessage":{"productTypeID":null,"quantityMinimum":1.0,"quantityMaximum":99.0,"productTypeQuantityMaximum":null,"quantityIncrement":1.0,"reserveQuantityMaximum":null,"unit":"","allowStockCheck":false,"pieceBreakdownMinimum":null,"pieceBreakdownMaximum":null,"allowBackInStockReminder":false,"freeStock":null,"nextPOFreeStock":null,"nextPODueDate":null,"totalPOFreeStock":null,"basketQuantityThresholds":[{"minimum":0,"maximum":99999.99,"stockMessages":[{"stockMessage":" more due in (1-2 weeks)","class":"","stockBreakdownTab":1}]}]},"orderButtonText":"Add to Basket","displayPrice":null,"displaySalePrice":null,"priceMessage":null}}},"Product":{"productId":186616,"sortOrder":0,"productTypeId":15,"templateId":2,"code":"FDG2700/28","brand":"Designers Guild Essentials","gtin13":null,"name":"Opera - Sage","AKA":null,"size":null,"imageId":117164,"imageAltText":"Opera - Sage Cutting","imageTitleText":"Opera - Sage Cutting","rRPMessage":null,"rLRRP":null,"rLTradePrice":null,"displayPrice":null,"displaySalePrice":null,"priceMessage":null,"statusMessage":null,"urlSemantics":"fabric/designers-guild-essentials/opera-sage-fabric","productPageId":34226,"url":"/row/fabric/designers-guild-essentials/opera-sage-fabric/p34226","itemAvailability":"InStock","primaryProduct":true,"orderFormGroupId":null,"orderFormName":"Opera - Sage","attributes":null,"orderFormGroup":null,"orderFormProperties":[{"key":"Colour","value":"Sage"},{"key":"Code","value":"FDG2700/28"}],"controls":{"allowOrder":false,"allowReserve":false,"allowReserveWithBatchSample":false,"allowSample":false,"allowLargeSample":false,"allowBackInStockReminder":false,"disableOrder":false,"disableSample":false},"stockMessage":{"productTypeID":15,"quantityMinimum":1.0,"quantityMaximum":0.0,"productTypeQuantityMaximum":null,"quantityIncrement":0.1,"reserveQuantityMaximum":25.4,"unit":"m","allowStockCheck":false,"pieceBreakdownMinimum":1.0,"pieceBreakdownMaximum":50.0,"allowBackInStockReminder":false,"freeStock":25.4,"nextPOFreeStock":0.0,"nextPODueDate":null,"totalPOFreeStock":0.0,"basketQuantityThresholds":[{"minimum":0,"maximum":99999.99}]},"orderButtonText":"Add to Basket","reserveButtonText":"Reserve","reserveWithBatchSampleButtonText":"Reserve with Batch Sample","sample":{"productId":186656,"stockMessage":{"productTypeID":null,"quantityMinimum":1.0,"quantityMaximum":99.0,"productTypeQuantityMaximum":null,"quantityIncrement":1.0,"reserveQuantityMaximum":null,"unit":"","allowStockCheck":false,"pieceBreakdownMinimum":null,"pieceBreakdownMaximum":null,"allowBackInStockReminder":false,"freeStock":null,"nextPOFreeStock":null,"nextPODueDate":null,"totalPOFreeStock":null,"basketQuantityThresholds":[{"minimum":0,"maximum":99999.99,"stockMessages":[{"stockMessage":" more due in (1-2 weeks)","class":"","stockBreakdownTab":1}]}]},"orderButtonText":"Add to Basket","displayPrice":null,"displaySalePrice":null,"priceMessage":null},"largeSample":{"productId":186719,"stockMessage":{"productTypeID":null,"quantityMinimum":1.0,"quantityMaximum":99.0,"productTypeQuantityMaximum":null,"quantityIncrement":1.0,"reserveQuantityMaximum":null,"unit":"","allowStockCheck":false,"pieceBreakdownMinimum":null,"pieceBreakdownMaximum":null,"allowBackInStockReminder":false,"freeStock":null,"nextPOFreeStock":null,"nextPODueDate":null,"totalPOFreeStock":null,"basketQuantityThresholds":[{"minimum":0,"maximum":99999.99,"stockMessages":[{"stockMessage":" more due in (1-2 weeks)","class":"","stockBreakdownTab":1}]}]},"orderButtonText":"Add to Basket","displayPrice":null,"displaySalePrice":null,"priceMessage":null}},"Carousel":{"CarouselID":"#product-186616-carsouel","WrapperCSSClass":null,"AspectRatio":1.0,"Heading":"Opera - Sage","Images":[{"ImageID":117164,"SortOrder":0,"AltText":"Opera - Sage Cutting","Overlay":null,"MaxWidth":null,"ImageSize":1,"ForceLazyLoading":false}],"DisplayThumbnails":false,"DisplayDashes":true,"Interval":null,"PermitLargeImageModal":true},"ProductID":186616,"ProductTypeID":15,"ProductPageID":34226,"ProductCode":"FDG2700/28","Brand":"Designers Guild Essentials","OrderFormID":"#product-186616","OrderFormCarouselID":"#product-186616-slide","PrimaryProduct":true,"OrderFormGroupID":null,"OrderFormGroup":null,"Size":null,"OrderFormName":"Opera - Sage","BasketName":"Opera - Sage","SortOrder":0,"Attributes":null,"Image":{"imageId":117164,"templateImageId":2,"altText":"Opera - Sage Cutting","titleText":"Opera - Sage Cutting","sortOrder":0,"maxWidth":488},"OrderFormProperties":[{"Key":"Colour","Value":"Sage"},{"Key":"Code","Value":"FDG2700/28"}],"AllowSample":false,"AllowLargeSample":false,"AllowOrder":false,"AllowReserve":false,"AllowReserveWithBatchCutting":false,"ClientProductViewModels":"","URLKeywords":"fabric/designers-guild-essentials/opera-sage-fabric","ImageLinkToProductPage":true,"IsLifestyle":false,"IsHotspot":false}},{"X":53.1920149996201,"x":"calc(53.1920% - 12.5px)","Y":39.4154473618798,"y":"calc(39.4154% - 12.5px)","OverlayPosition":"top-right","Product":{"Solitary":false,"ProductBase":{"x":53.192014999620142,"y":39.415447361879842,"product":{"productId":186981,"sortOrder":0,"productTypeId":15,"templateId":2,"code":"FDG2701/28","brand":"Designers Guild Essentials","gtin13":null,"name":"Skye - Pale Moss","AKA":null,"size":null,"imageId":116930,"imageAltText":"Skye - Pale Moss Cutting","imageTitleText":"Skye - Pale Moss Cutting","rRPMessage":null,"rLRRP":null,"rLTradePrice":null,"displayPrice":null,"displaySalePrice":null,"priceMessage":null,"statusMessage":null,"urlSemantics":"fabric/designers-guild-essentials/skye-pale-moss-fabric","productPageId":34202,"url":"/row/fabric/designers-guild-essentials/skye-pale-moss-fabric/p34202","itemAvailability":"LimitedAvailability","primaryProduct":true,"orderFormGroupId":null,"orderFormName":"Skye - Pale Moss","attributes":null,"orderFormGroup":null,"orderFormProperties":[{"key":"Colour","value":"Pale Moss"},{"key":"Code","value":"FDG2701/28"}],"controls":{"allowOrder":false,"allowReserve":false,"allowReserveWithBatchSample":false,"allowSample":false,"allowLargeSample":false,"allowBackInStockReminder":false,"disableOrder":false,"disableSample":false},"stockMessage":{"productTypeID":15,"quantityMinimum":1.0,"quantityMaximum":0.0,"productTypeQuantityMaximum":null,"quantityIncrement":0.1,"reserveQuantityMaximum":7.5,"unit":"m","allowStockCheck":false,"pieceBreakdownMinimum":1.0,"pieceBreakdownMaximum":50.0,"allowBackInStockReminder":false,"freeStock":7.5,"nextPOFreeStock":0.0,"nextPODueDate":null,"totalPOFreeStock":0.0,"basketQuantityThresholds":[{"minimum":0,"maximum":99999.99}]},"orderButtonText":"Add to Basket","reserveButtonText":"Reserve","reserveWithBatchSampleButtonText":"Reserve with Batch Sample","sample":{"productId":187003,"stockMessage":{"productTypeID":null,"quantityMinimum":1.0,"quantityMaximum":99.0,"productTypeQuantityMaximum":null,"quantityIncrement":1.0,"reserveQuantityMaximum":null,"unit":"","allowStockCheck":false,"pieceBreakdownMinimum":null,"pieceBreakdownMaximum":null,"allowBackInStockReminder":false,"freeStock":null,"nextPOFreeStock":null,"nextPODueDate":null,"totalPOFreeStock":null,"basketQuantityThresholds":[{"minimum":0,"maximum":99999.99,"stockMessages":[{"stockMessage":" more due in (1-2 weeks)","class":"","stockBreakdownTab":1}]}]},"orderButtonText":"Add to Basket","displayPrice":null,"displaySalePrice":null,"priceMessage":null},"largeSample":{"productId":187004,"stockMessage":{"productTypeID":null,"quantityMinimum":1.0,"quantityMaximum":99.0,"productTypeQuantityMaximum":null,"quantityIncrement":1.0,"reserveQuantityMaximum":null,"unit":"","allowStockCheck":false,"pieceBreakdownMinimum":null,"pieceBreakdownMaximum":null,"allowBackInStockReminder":false,"freeStock":null,"nextPOFreeStock":null,"nextPODueDate":null,"totalPOFreeStock":null,"basketQuantityThresholds":[{"minimum":0,"maximum":99999.99,"stockMessages":[{"stockMessage":" more due in (1-2 weeks)","class":"","stockBreakdownTab":1}]}]},"orderButtonText":"Add to Basket","displayPrice":null,"displaySalePrice":null,"priceMessage":null}}},"Product":{"productId":186981,"sortOrder":0,"productTypeId":15,"templateId":2,"code":"FDG2701/28","brand":"Designers Guild Essentials","gtin13":null,"name":"Skye - Pale Moss","AKA":null,"size":null,"imageId":116930,"imageAltText":"Skye - Pale Moss Cutting","imageTitleText":"Skye - Pale Moss Cutting","rRPMessage":null,"rLRRP":null,"rLTradePrice":null,"displayPrice":null,"displaySalePrice":null,"priceMessage":null,"statusMessage":null,"urlSemantics":"fabric/designers-guild-essentials/skye-pale-moss-fabric","productPageId":34202,"url":"/row/fabric/designers-guild-essentials/skye-pale-moss-fabric/p34202","itemAvailability":"LimitedAvailability","primaryProduct":true,"orderFormGroupId":null,"orderFormName":"Skye - Pale Moss","attributes":null,"orderFormGroup":null,"orderFormProperties":[{"key":"Colour","value":"Pale Moss"},{"key":"Code","value":"FDG2701/28"}],"controls":{"allowOrder":false,"allowReserve":false,"allowReserveWithBatchSample":false,"allowSample":false,"allowLargeSample":false,"allowBackInStockReminder":false,"disableOrder":false,"disableSample":false},"stockMessage":{"productTypeID":15,"quantityMinimum":1.0,"quantityMaximum":0.0,"productTypeQuantityMaximum":null,"quantityIncrement":0.1,"reserveQuantityMaximum":7.5,"unit":"m","allowStockCheck":false,"pieceBreakdownMinimum":1.0,"pieceBreakdownMaximum":50.0,"allowBackInStockReminder":false,"freeStock":7.5,"nextPOFreeStock":0.0,"nextPODueDate":null,"totalPOFreeStock":0.0,"basketQuantityThresholds":[{"minimum":0,"maximum":99999.99}]},"orderButtonText":"Add to Basket","reserveButtonText":"Reserve","reserveWithBatchSampleButtonText":"Reserve with Batch Sample","sample":{"productId":187003,"stockMessage":{"productTypeID":null,"quantityMinimum":1.0,"quantityMaximum":99.0,"productTypeQuantityMaximum":null,"quantityIncrement":1.0,"reserveQuantityMaximum":null,"unit":"","allowStockCheck":false,"pieceBreakdownMinimum":null,"pieceBreakdownMaximum":null,"allowBackInStockReminder":false,"freeStock":null,"nextPOFreeStock":null,"nextPODueDate":null,"totalPOFreeStock":null,"basketQuantityThresholds":[{"minimum":0,"maximum":99999.99,"stockMessages":[{"stockMessage":" more due in (1-2 weeks)","class":"","stockBreakdownTab":1}]}]},"orderButtonText":"Add to Basket","displayPrice":null,"displaySalePrice":null,"priceMessage":null},"largeSample":{"productId":187004,"stockMessage":{"productTypeID":null,"quantityMinimum":1.0,"quantityMaximum":99.0,"productTypeQuantityMaximum":null,"quantityIncrement":1.0,"reserveQuantityMaximum":null,"unit":"","allowStockCheck":false,"pieceBreakdownMinimum":null,"pieceBreakdownMaximum":null,"allowBackInStockReminder":false,"freeStock":null,"nextPOFreeStock":null,"nextPODueDate":null,"totalPOFreeStock":null,"basketQuantityThresholds":[{"minimum":0,"maximum":99999.99,"stockMessages":[{"stockMessage":" more due in (1-2 weeks)","class":"","stockBreakdownTab":1}]}]},"orderButtonText":"Add to Basket","displayPrice":null,"displaySalePrice":null,"priceMessage":null}},"Carousel":{"CarouselID":"#product-186981-carsouel","WrapperCSSClass":null,"AspectRatio":1.0,"Heading":"Skye - Pale Moss","Images":[{"ImageID":116930,"SortOrder":0,"AltText":"Skye - Pale Moss Cutting","Overlay":null,"MaxWidth":null,"ImageSize":1,"ForceLazyLoading":false}],"DisplayThumbnails":false,"DisplayDashes":true,"Interval":null,"PermitLargeImageModal":true},"ProductID":186981,"ProductTypeID":15,"ProductPageID":34202,"ProductCode":"FDG2701/28","Brand":"Designers Guild Essentials","OrderFormID":"#product-186981","OrderFormCarouselID":"#product-186981-slide","PrimaryProduct":true,"OrderFormGroupID":null,"OrderFormGroup":null,"Size":null,"OrderFormName":"Skye - Pale Moss","BasketName":"Skye - Pale Moss","SortOrder":0,"Attributes":null,"Image":{"imageId":116930,"templateImageId":2,"altText":"Skye - Pale Moss Cutting","titleText":"Skye - Pale Moss Cutting","sortOrder":0,"maxWidth":488},"OrderFormProperties":[{"Key":"Colour","Value":"Pale Moss"},{"Key":"Code","Value":"FDG2701/28"}],"AllowSample":false,"AllowLargeSample":false,"AllowOrder":false,"AllowReserve":false,"AllowReserveWithBatchCutting":false,"ClientProductViewModels":"","URLKeywords":"fabric/designers-guild-essentials/skye-pale-moss-fabric","ImageLinkToProductPage":true,"IsLifestyle":false,"IsHotspot":false}},{"X":77.8996927428462,"x":"calc(77.8997% - 12.5px)","Y":43.2830016260061,"y":"calc(43.2830% - 12.5px)","OverlayPosition":"top-right","Product":{"Solitary":false,"ProductBase":{"x":77.89969274284617,"y":43.283001626006069,"product":{"productId":186980,"sortOrder":0,"productTypeId":15,"templateId":2,"code":"FDG2701/27","brand":"Designers Guild Essentials","gtin13":null,"name":"Skye - Peridot","AKA":null,"size":null,"imageId":116928,"imageAltText":"Skye - Peridot Cutting","imageTitleText":"Skye - Peridot Cutting","rRPMessage":null,"rLRRP":null,"rLTradePrice":null,"displayPrice":null,"displaySalePrice":null,"priceMessage":null,"statusMessage":null,"urlSemantics":"fabric/designers-guild-essentials/skye-peridot-fabric","productPageId":34201,"url":"/row/fabric/designers-guild-essentials/skye-peridot-fabric/p34201","itemAvailability":"InStock","primaryProduct":true,"orderFormGroupId":null,"orderFormName":"Skye - Peridot","attributes":null,"orderFormGroup":null,"orderFormProperties":[{"key":"Colour","value":"Peridot"},{"key":"Code","value":"FDG2701/27"}],"controls":{"allowOrder":false,"allowReserve":false,"allowReserveWithBatchSample":false,"allowSample":false,"allowLargeSample":false,"allowBackInStockReminder":false,"disableOrder":false,"disableSample":false},"stockMessage":{"productTypeID":15,"quantityMinimum":1.0,"quantityMaximum":0.0,"productTypeQuantityMaximum":null,"quantityIncrement":0.1,"reserveQuantityMaximum":50.0,"unit":"m","allowStockCheck":false,"pieceBreakdownMinimum":1.0,"pieceBreakdownMaximum":50.0,"allowBackInStockReminder":false,"freeStock":100.1,"nextPOFreeStock":0.0,"nextPODueDate":null,"totalPOFreeStock":0.0,"basketQuantityThresholds":[{"minimum":0,"maximum":99999.99}]},"orderButtonText":"Add to Basket","reserveButtonText":"Reserve","reserveWithBatchSampleButtonText":"Reserve with Batch Sample","sample":{"productId":187005,"stockMessage":{"productTypeID":null,"quantityMinimum":1.0,"quantityMaximum":99.0,"productTypeQuantityMaximum":null,"quantityIncrement":1.0,"reserveQuantityMaximum":null,"unit":"","allowStockCheck":false,"pieceBreakdownMinimum":null,"pieceBreakdownMaximum":null,"allowBackInStockReminder":false,"freeStock":null,"nextPOFreeStock":null,"nextPODueDate":null,"totalPOFreeStock":null,"basketQuantityThresholds":[{"minimum":0,"maximum":99999.99,"stockMessages":[{"stockMessage":" more due in (1-2 weeks)","class":"","stockBreakdownTab":1}]}]},"orderButtonText":"Add to Basket","displayPrice":null,"displaySalePrice":null,"priceMessage":null},"largeSample":{"productId":187006,"stockMessage":{"productTypeID":null,"quantityMinimum":1.0,"quantityMaximum":99.0,"productTypeQuantityMaximum":null,"quantityIncrement":1.0,"reserveQuantityMaximum":null,"unit":"","allowStockCheck":false,"pieceBreakdownMinimum":null,"pieceBreakdownMaximum":null,"allowBackInStockReminder":false,"freeStock":null,"nextPOFreeStock":null,"nextPODueDate":null,"totalPOFreeStock":null,"basketQuantityThresholds":[{"minimum":0,"maximum":99999.99,"stockMessages":[{"stockMessage":" more due in (1-2 weeks)","class":"","stockBreakdownTab":1}]}]},"orderButtonText":"Add to Basket","displayPrice":null,"displaySalePrice":null,"priceMessage":null}}},"Product":{"productId":186980,"sortOrder":0,"productTypeId":15,"templateId":2,"code":"FDG2701/27","brand":"Designers Guild Essentials","gtin13":null,"name":"Skye - Peridot","AKA":null,"size":null,"imageId":116928,"imageAltText":"Skye - Peridot Cutting","imageTitleText":"Skye - Peridot Cutting","rRPMessage":null,"rLRRP":null,"rLTradePrice":null,"displayPrice":null,"displaySalePrice":null,"priceMessage":null,"statusMessage":null,"urlSemantics":"fabric/designers-guild-essentials/skye-peridot-fabric","productPageId":34201,"url":"/row/fabric/designers-guild-essentials/skye-peridot-fabric/p34201","itemAvailability":"InStock","primaryProduct":true,"orderFormGroupId":null,"orderFormName":"Skye - Peridot","attributes":null,"orderFormGroup":null,"orderFormProperties":[{"key":"Colour","value":"Peridot"},{"key":"Code","value":"FDG2701/27"}],"controls":{"allowOrder":false,"allowReserve":false,"allowReserveWithBatchSample":false,"allowSample":false,"allowLargeSample":false,"allowBackInStockReminder":false,"disableOrder":false,"disableSample":false},"stockMessage":{"productTypeID":15,"quantityMinimum":1.0,"quantityMaximum":0.0,"productTypeQuantityMaximum":null,"quantityIncrement":0.1,"reserveQuantityMaximum":50.0,"unit":"m","allowStockCheck":false,"pieceBreakdownMinimum":1.0,"pieceBreakdownMaximum":50.0,"allowBackInStockReminder":false,"freeStock":100.1,"nextPOFreeStock":0.0,"nextPODueDate":null,"totalPOFreeStock":0.0,"basketQuantityThresholds":[{"minimum":0,"maximum":99999.99}]},"orderButtonText":"Add to Basket","reserveButtonText":"Reserve","reserveWithBatchSampleButtonText":"Reserve with Batch Sample","sample":{"productId":187005,"stockMessage":{"productTypeID":null,"quantityMinimum":1.0,"quantityMaximum":99.0,"productTypeQuantityMaximum":null,"quantityIncrement":1.0,"reserveQuantityMaximum":null,"unit":"","allowStockCheck":false,"pieceBreakdownMinimum":null,"pieceBreakdownMaximum":null,"allowBackInStockReminder":false,"freeStock":null,"nextPOFreeStock":null,"nextPODueDate":null,"totalPOFreeStock":null,"basketQuantityThresholds":[{"minimum":0,"maximum":99999.99,"stockMessages":[{"stockMessage":" more due in (1-2 weeks)","class":"","stockBreakdownTab":1}]}]},"orderButtonText":"Add to Basket","displayPrice":null,"displaySalePrice":null,"priceMessage":null},"largeSample":{"productId":187006,"stockMessage":{"productTypeID":null,"quantityMinimum":1.0,"quantityMaximum":99.0,"productTypeQuantityMaximum":null,"quantityIncrement":1.0,"reserveQuantityMaximum":null,"unit":"","allowStockCheck":false,"pieceBreakdownMinimum":null,"pieceBreakdownMaximum":null,"allowBackInStockReminder":false,"freeStock":null,"nextPOFreeStock":null,"nextPODueDate":null,"totalPOFreeStock":null,"basketQuantityThresholds":[{"minimum":0,"maximum":99999.99,"stockMessages":[{"stockMessage":" more due in (1-2 weeks)","class":"","stockBreakdownTab":1}]}]},"orderButtonText":"Add to Basket","displayPrice":null,"displaySalePrice":null,"priceMessage":null}},"Carousel":{"CarouselID":"#product-186980-carsouel","WrapperCSSClass":null,"AspectRatio":1.0,"Heading":"Skye - Peridot","Images":[{"ImageID":116928,"SortOrder":0,"AltText":"Skye - Peridot Cutting","Overlay":null,"MaxWidth":null,"ImageSize":1,"ForceLazyLoading":false}],"DisplayThumbnails":false,"DisplayDashes":true,"Interval":null,"PermitLargeImageModal":true},"ProductID":186980,"ProductTypeID":15,"ProductPageID":34201,"ProductCode":"FDG2701/27","Brand":"Designers Guild Essentials","OrderFormID":"#product-186980","OrderFormCarouselID":"#product-186980-slide","PrimaryProduct":true,"OrderFormGroupID":null,"OrderFormGroup":null,"Size":null,"OrderFormName":"Skye - Peridot","BasketName":"Skye - Peridot","SortOrder":0,"Attributes":null,"Image":{"imageId":116928,"templateImageId":2,"altText":"Skye - Peridot Cutting","titleText":"Skye - Peridot Cutting","sortOrder":0,"maxWidth":488},"OrderFormProperties":[{"Key":"Colour","Value":"Peridot"},{"Key":"Code","Value":"FDG2701/27"}],"AllowSample":false,"AllowLargeSample":false,"AllowOrder":false,"AllowReserve":false,"AllowReserveWithBatchCutting":false,"ClientProductViewModels":"","URLKeywords":"fabric/designers-guild-essentials/skye-peridot-fabric","ImageLinkToProductPage":true,"IsLifestyle":false,"IsHotspot":false}}]},{"ImageID":118687,"Hotspots":[{"X":11.6070146348066,"x":"calc(11.6070% - 12.5px)","Y":16.5542132140724,"y":"calc(16.5542% - 12.5px)","OverlayPosition":"top-left","Product":{"Solitary":false,"ProductBase":{"x":11.607014634806641,"y":16.554213214072451,"product":{"productId":186983,"sortOrder":0,"productTypeId":15,"templateId":2,"code":"FDG2701/30","brand":"Designers Guild Essentials","gtin13":null,"name":"Skye - Ochre","AKA":null,"size":null,"imageId":116931,"imageAltText":"Skye - Ochre Cutting","imageTitleText":"Skye - Ochre Cutting","rRPMessage":null,"rLRRP":null,"rLTradePrice":null,"displayPrice":null,"displaySalePrice":null,"priceMessage":null,"statusMessage":null,"urlSemantics":"fabric/designers-guild-essentials/skye-ochre-fabric","productPageId":34204,"url":"/row/fabric/designers-guild-essentials/skye-ochre-fabric/p34204","itemAvailability":"InStock","primaryProduct":true,"orderFormGroupId":null,"orderFormName":"Skye - Ochre","attributes":null,"orderFormGroup":null,"orderFormProperties":[{"key":"Colour","value":"Ochre"},{"key":"Code","value":"FDG2701/30"}],"controls":{"allowOrder":false,"allowReserve":false,"allowReserveWithBatchSample":false,"allowSample":false,"allowLargeSample":false,"allowBackInStockReminder":false,"disableOrder":false,"disableSample":false},"stockMessage":{"productTypeID":15,"quantityMinimum":1.0,"quantityMaximum":0.0,"productTypeQuantityMaximum":null,"quantityIncrement":0.1,"reserveQuantityMaximum":38.4,"unit":"m","allowStockCheck":false,"pieceBreakdownMinimum":1.0,"pieceBreakdownMaximum":50.0,"allowBackInStockReminder":false,"freeStock":38.4,"nextPOFreeStock":0.0,"nextPODueDate":null,"totalPOFreeStock":0.0,"basketQuantityThresholds":[{"minimum":0,"maximum":99999.99}]},"orderButtonText":"Add to Basket","reserveButtonText":"Reserve","reserveWithBatchSampleButtonText":"Reserve with Batch Sample","sample":{"productId":186999,"stockMessage":{"productTypeID":null,"quantityMinimum":1.0,"quantityMaximum":99.0,"productTypeQuantityMaximum":null,"quantityIncrement":1.0,"reserveQuantityMaximum":null,"unit":"","allowStockCheck":false,"pieceBreakdownMinimum":null,"pieceBreakdownMaximum":null,"allowBackInStockReminder":false,"freeStock":null,"nextPOFreeStock":null,"nextPODueDate":null,"totalPOFreeStock":null,"basketQuantityThresholds":[{"minimum":0,"maximum":99999.99,"stockMessages":[{"stockMessage":" more due in (1-2 weeks)","class":"","stockBreakdownTab":1}]}]},"orderButtonText":"Add to Basket","displayPrice":null,"displaySalePrice":null,"priceMessage":null},"largeSample":{"productId":187000,"stockMessage":{"productTypeID":null,"quantityMinimum":1.0,"quantityMaximum":99.0,"productTypeQuantityMaximum":null,"quantityIncrement":1.0,"reserveQuantityMaximum":null,"unit":"","allowStockCheck":false,"pieceBreakdownMinimum":null,"pieceBreakdownMaximum":null,"allowBackInStockReminder":false,"freeStock":null,"nextPOFreeStock":null,"nextPODueDate":null,"totalPOFreeStock":null,"basketQuantityThresholds":[{"minimum":0,"maximum":99999.99,"stockMessages":[{"stockMessage":" more due in (1-2 weeks)","class":"","stockBreakdownTab":1}]}]},"orderButtonText":"Add to Basket","displayPrice":null,"displaySalePrice":null,"priceMessage":null}}},"Product":{"productId":186983,"sortOrder":0,"productTypeId":15,"templateId":2,"code":"FDG2701/30","brand":"Designers Guild Essentials","gtin13":null,"name":"Skye - Ochre","AKA":null,"size":null,"imageId":116931,"imageAltText":"Skye - Ochre Cutting","imageTitleText":"Skye - Ochre Cutting","rRPMessage":null,"rLRRP":null,"rLTradePrice":null,"displayPrice":null,"displaySalePrice":null,"priceMessage":null,"statusMessage":null,"urlSemantics":"fabric/designers-guild-essentials/skye-ochre-fabric","productPageId":34204,"url":"/row/fabric/designers-guild-essentials/skye-ochre-fabric/p34204","itemAvailability":"InStock","primaryProduct":true,"orderFormGroupId":null,"orderFormName":"Skye - Ochre","attributes":null,"orderFormGroup":null,"orderFormProperties":[{"key":"Colour","value":"Ochre"},{"key":"Code","value":"FDG2701/30"}],"controls":{"allowOrder":false,"allowReserve":false,"allowReserveWithBatchSample":false,"allowSample":false,"allowLargeSample":false,"allowBackInStockReminder":false,"disableOrder":false,"disableSample":false},"stockMessage":{"productTypeID":15,"quantityMinimum":1.0,"quantityMaximum":0.0,"productTypeQuantityMaximum":null,"quantityIncrement":0.1,"reserveQuantityMaximum":38.4,"unit":"m","allowStockCheck":false,"pieceBreakdownMinimum":1.0,"pieceBreakdownMaximum":50.0,"allowBackInStockReminder":false,"freeStock":38.4,"nextPOFreeStock":0.0,"nextPODueDate":null,"totalPOFreeStock":0.0,"basketQuantityThresholds":[{"minimum":0,"maximum":99999.99}]},"orderButtonText":"Add to Basket","reserveButtonText":"Reserve","reserveWithBatchSampleButtonText":"Reserve with Batch Sample","sample":{"productId":186999,"stockMessage":{"productTypeID":null,"quantityMinimum":1.0,"quantityMaximum":99.0,"productTypeQuantityMaximum":null,"quantityIncrement":1.0,"reserveQuantityMaximum":null,"unit":"","allowStockCheck":false,"pieceBreakdownMinimum":null,"pieceBreakdownMaximum":null,"allowBackInStockReminder":false,"freeStock":null,"nextPOFreeStock":null,"nextPODueDate":null,"totalPOFreeStock":null,"basketQuantityThresholds":[{"minimum":0,"maximum":99999.99,"stockMessages":[{"stockMessage":" more due in (1-2 weeks)","class":"","stockBreakdownTab":1}]}]},"orderButtonText":"Add to Basket","displayPrice":null,"displaySalePrice":null,"priceMessage":null},"largeSample":{"productId":187000,"stockMessage":{"productTypeID":null,"quantityMinimum":1.0,"quantityMaximum":99.0,"productTypeQuantityMaximum":null,"quantityIncrement":1.0,"reserveQuantityMaximum":null,"unit":"","allowStockCheck":false,"pieceBreakdownMinimum":null,"pieceBreakdownMaximum":null,"allowBackInStockReminder":false,"freeStock":null,"nextPOFreeStock":null,"nextPODueDate":null,"totalPOFreeStock":null,"basketQuantityThresholds":[{"minimum":0,"maximum":99999.99,"stockMessages":[{"stockMessage":" more due in (1-2 weeks)","class":"","stockBreakdownTab":1}]}]},"orderButtonText":"Add to Basket","displayPrice":null,"displaySalePrice":null,"priceMessage":null}},"Carousel":{"CarouselID":"#product-186983-carsouel","WrapperCSSClass":null,"AspectRatio":1.0,"Heading":"Skye - Ochre","Images":[{"ImageID":116931,"SortOrder":0,"AltText":"Skye - Ochre Cutting","Overlay":null,"MaxWidth":null,"ImageSize":1,"ForceLazyLoading":false}],"DisplayThumbnails":false,"DisplayDashes":true,"Interval":null,"PermitLargeImageModal":true},"ProductID":186983,"ProductTypeID":15,"ProductPageID":34204,"ProductCode":"FDG2701/30","Brand":"Designers Guild Essentials","OrderFormID":"#product-186983","OrderFormCarouselID":"#product-186983-slide","PrimaryProduct":true,"OrderFormGroupID":null,"OrderFormGroup":null,"Size":null,"OrderFormName":"Skye - Ochre","BasketName":"Skye - Ochre","SortOrder":0,"Attributes":null,"Image":{"imageId":116931,"templateImageId":2,"altText":"Skye - Ochre Cutting","titleText":"Skye - Ochre Cutting","sortOrder":0,"maxWidth":488},"OrderFormProperties":[{"Key":"Colour","Value":"Ochre"},{"Key":"Code","Value":"FDG2701/30"}],"AllowSample":false,"AllowLargeSample":false,"AllowOrder":false,"AllowReserve":false,"AllowReserveWithBatchCutting":false,"ClientProductViewModels":"","URLKeywords":"fabric/designers-guild-essentials/skye-ochre-fabric","ImageLinkToProductPage":true,"IsLifestyle":false,"IsHotspot":false}},{"X":25.261026598086,"x":"calc(25.2610% - 12.5px)","Y":68.1740917035729,"y":"calc(68.1741% - 12.5px)","OverlayPosition":"top-left","Product":{"Solitary":false,"ProductBase":{"x":25.261026598086019,"y":68.174091703572856,"product":{"productId":186615,"sortOrder":0,"productTypeId":15,"templateId":2,"code":"FDG2700/27","brand":"Designers Guild Essentials","gtin13":null,"name":"Opera - Moss","AKA":null,"size":null,"imageId":117171,"imageAltText":"Opera - Moss Cutting","imageTitleText":"Opera - Moss Cutting","rRPMessage":null,"rLRRP":null,"rLTradePrice":null,"displayPrice":null,"displaySalePrice":null,"priceMessage":null,"statusMessage":null,"urlSemantics":"fabric/designers-guild-essentials/opera-moss-fabric","productPageId":34225,"url":"/row/fabric/designers-guild-essentials/opera-moss-fabric/p34225","itemAvailability":"InStock","primaryProduct":true,"orderFormGroupId":null,"orderFormName":"Opera - Moss","attributes":null,"orderFormGroup":null,"orderFormProperties":[{"key":"Colour","value":"Moss"},{"key":"Code","value":"FDG2700/27"}],"controls":{"allowOrder":false,"allowReserve":false,"allowReserveWithBatchSample":false,"allowSample":false,"allowLargeSample":false,"allowBackInStockReminder":false,"disableOrder":false,"disableSample":false},"stockMessage":{"productTypeID":15,"quantityMinimum":1.0,"quantityMaximum":0.0,"productTypeQuantityMaximum":null,"quantityIncrement":0.1,"reserveQuantityMaximum":50.0,"unit":"m","allowStockCheck":false,"pieceBreakdownMinimum":1.0,"pieceBreakdownMaximum":50.0,"allowBackInStockReminder":false,"freeStock":54.0,"nextPOFreeStock":0.0,"nextPODueDate":null,"totalPOFreeStock":0.0,"basketQuantityThresholds":[{"minimum":0,"maximum":99999.99}]},"orderButtonText":"Add to Basket","reserveButtonText":"Reserve","reserveWithBatchSampleButtonText":"Reserve with Batch Sample","sample":{"productId":186655,"stockMessage":{"productTypeID":null,"quantityMinimum":1.0,"quantityMaximum":99.0,"productTypeQuantityMaximum":null,"quantityIncrement":1.0,"reserveQuantityMaximum":null,"unit":"","allowStockCheck":false,"pieceBreakdownMinimum":null,"pieceBreakdownMaximum":null,"allowBackInStockReminder":false,"freeStock":null,"nextPOFreeStock":null,"nextPODueDate":null,"totalPOFreeStock":null,"basketQuantityThresholds":[{"minimum":0,"maximum":99999.99,"stockMessages":[{"stockMessage":" more due in (1-2 weeks)","class":"","stockBreakdownTab":1}]}]},"orderButtonText":"Add to Basket","displayPrice":null,"displaySalePrice":null,"priceMessage":null},"largeSample":{"productId":186718,"stockMessage":{"productTypeID":null,"quantityMinimum":1.0,"quantityMaximum":99.0,"productTypeQuantityMaximum":null,"quantityIncrement":1.0,"reserveQuantityMaximum":null,"unit":"","allowStockCheck":false,"pieceBreakdownMinimum":null,"pieceBreakdownMaximum":null,"allowBackInStockReminder":false,"freeStock":null,"nextPOFreeStock":null,"nextPODueDate":null,"totalPOFreeStock":null,"basketQuantityThresholds":[{"minimum":0,"maximum":99999.99,"stockMessages":[{"stockMessage":" more due in (1-2 weeks)","class":"","stockBreakdownTab":1}]}]},"orderButtonText":"Add to Basket","displayPrice":null,"displaySalePrice":null,"priceMessage":null}}},"Product":{"productId":186615,"sortOrder":0,"productTypeId":15,"templateId":2,"code":"FDG2700/27","brand":"Designers Guild Essentials","gtin13":null,"name":"Opera - Moss","AKA":null,"size":null,"imageId":117171,"imageAltText":"Opera - Moss Cutting","imageTitleText":"Opera - Moss Cutting","rRPMessage":null,"rLRRP":null,"rLTradePrice":null,"displayPrice":null,"displaySalePrice":null,"priceMessage":null,"statusMessage":null,"urlSemantics":"fabric/designers-guild-essentials/opera-moss-fabric","productPageId":34225,"url":"/row/fabric/designers-guild-essentials/opera-moss-fabric/p34225","itemAvailability":"InStock","primaryProduct":true,"orderFormGroupId":null,"orderFormName":"Opera - Moss","attributes":null,"orderFormGroup":null,"orderFormProperties":[{"key":"Colour","value":"Moss"},{"key":"Code","value":"FDG2700/27"}],"controls":{"allowOrder":false,"allowReserve":false,"allowReserveWithBatchSample":false,"allowSample":false,"allowLargeSample":false,"allowBackInStockReminder":false,"disableOrder":false,"disableSample":false},"stockMessage":{"productTypeID":15,"quantityMinimum":1.0,"quantityMaximum":0.0,"productTypeQuantityMaximum":null,"quantityIncrement":0.1,"reserveQuantityMaximum":50.0,"unit":"m","allowStockCheck":false,"pieceBreakdownMinimum":1.0,"pieceBreakdownMaximum":50.0,"allowBackInStockReminder":false,"freeStock":54.0,"nextPOFreeStock":0.0,"nextPODueDate":null,"totalPOFreeStock":0.0,"basketQuantityThresholds":[{"minimum":0,"maximum":99999.99}]},"orderButtonText":"Add to Basket","reserveButtonText":"Reserve","reserveWithBatchSampleButtonText":"Reserve with Batch Sample","sample":{"productId":186655,"stockMessage":{"productTypeID":null,"quantityMinimum":1.0,"quantityMaximum":99.0,"productTypeQuantityMaximum":null,"quantityIncrement":1.0,"reserveQuantityMaximum":null,"unit":"","allowStockCheck":false,"pieceBreakdownMinimum":null,"pieceBreakdownMaximum":null,"allowBackInStockReminder":false,"freeStock":null,"nextPOFreeStock":null,"nextPODueDate":null,"totalPOFreeStock":null,"basketQuantityThresholds":[{"minimum":0,"maximum":99999.99,"stockMessages":[{"stockMessage":" more due in (1-2 weeks)","class":"","stockBreakdownTab":1}]}]},"orderButtonText":"Add to Basket","displayPrice":null,"displaySalePrice":null,"priceMessage":null},"largeSample":{"productId":186718,"stockMessage":{"productTypeID":null,"quantityMinimum":1.0,"quantityMaximum":99.0,"productTypeQuantityMaximum":null,"quantityIncrement":1.0,"reserveQuantityMaximum":null,"unit":"","allowStockCheck":false,"pieceBreakdownMinimum":null,"pieceBreakdownMaximum":null,"allowBackInStockReminder":false,"freeStock":null,"nextPOFreeStock":null,"nextPODueDate":null,"totalPOFreeStock":null,"basketQuantityThresholds":[{"minimum":0,"maximum":99999.99,"stockMessages":[{"stockMessage":" more due in (1-2 weeks)","class":"","stockBreakdownTab":1}]}]},"orderButtonText":"Add to Basket","displayPrice":null,"displaySalePrice":null,"priceMessage":null}},"Carousel":{"CarouselID":"#product-186615-carsouel","WrapperCSSClass":null,"AspectRatio":1.0,"Heading":"Opera - Moss","Images":[{"ImageID":117171,"SortOrder":0,"AltText":"Opera - Moss Cutting","Overlay":null,"MaxWidth":null,"ImageSize":1,"ForceLazyLoading":false}],"DisplayThumbnails":false,"DisplayDashes":true,"Interval":null,"PermitLargeImageModal":true},"ProductID":186615,"ProductTypeID":15,"ProductPageID":34225,"ProductCode":"FDG2700/27","Brand":"Designers Guild Essentials","OrderFormID":"#product-186615","OrderFormCarouselID":"#product-186615-slide","PrimaryProduct":true,"OrderFormGroupID":null,"OrderFormGroup":null,"Size":null,"OrderFormName":"Opera - Moss","BasketName":"Opera - Moss","SortOrder":0,"Attributes":null,"Image":{"imageId":117171,"templateImageId":2,"altText":"Opera - Moss Cutting","titleText":"Opera - Moss Cutting","sortOrder":0,"maxWidth":488},"OrderFormProperties":[{"Key":"Colour","Value":"Moss"},{"Key":"Code","Value":"FDG2700/27"}],"AllowSample":false,"AllowLargeSample":false,"AllowOrder":false,"AllowReserve":false,"AllowReserveWithBatchCutting":false,"ClientProductViewModels":"","URLKeywords":"fabric/designers-guild-essentials/opera-moss-fabric","ImageLinkToProductPage":true,"IsLifestyle":false,"IsHotspot":false}},{"X":31.6921096455519,"x":"calc(31.6921% - 12.5px)","Y":43.2309055206882,"y":"calc(43.2309% - 12.5px)","OverlayPosition":"top-left","Product":{"Solitary":false,"ProductBase":{"x":31.692109645551941,"y":43.2309055206882,"product":{"productId":186979,"sortOrder":0,"productTypeId":15,"templateId":2,"code":"FDG2701/26","brand":"Designers Guild Essentials","gtin13":null,"name":"Skye - Celadon","AKA":null,"size":null,"imageId":116927,"imageAltText":"Skye - Celadon Cutting","imageTitleText":"Skye - Celadon Cutting","rRPMessage":null,"rLRRP":null,"rLTradePrice":null,"displayPrice":null,"displaySalePrice":null,"priceMessage":null,"statusMessage":null,"urlSemantics":"fabric/designers-guild-essentials/skye-celadon-fabric","productPageId":34200,"url":"/row/fabric/designers-guild-essentials/skye-celadon-fabric/p34200","itemAvailability":"InStock","primaryProduct":true,"orderFormGroupId":null,"orderFormName":"Skye - Celadon","attributes":null,"orderFormGroup":null,"orderFormProperties":[{"key":"Colour","value":"Celadon"},{"key":"Code","value":"FDG2701/26"}],"controls":{"allowOrder":false,"allowReserve":false,"allowReserveWithBatchSample":false,"allowSample":false,"allowLargeSample":false,"allowBackInStockReminder":false,"disableOrder":false,"disableSample":false},"stockMessage":{"productTypeID":15,"quantityMinimum":1.0,"quantityMaximum":0.0,"productTypeQuantityMaximum":null,"quantityIncrement":0.1,"reserveQuantityMaximum":50.0,"unit":"m","allowStockCheck":false,"pieceBreakdownMinimum":1.0,"pieceBreakdownMaximum":50.0,"allowBackInStockReminder":false,"freeStock":73.9,"nextPOFreeStock":0.0,"nextPODueDate":null,"totalPOFreeStock":0.0,"basketQuantityThresholds":[{"minimum":0,"maximum":99999.99}]},"orderButtonText":"Add to Basket","reserveButtonText":"Reserve","reserveWithBatchSampleButtonText":"Reserve with Batch Sample","sample":{"productId":187007,"stockMessage":{"productTypeID":null,"quantityMinimum":1.0,"quantityMaximum":99.0,"productTypeQuantityMaximum":null,"quantityIncrement":1.0,"reserveQuantityMaximum":null,"unit":"","allowStockCheck":false,"pieceBreakdownMinimum":null,"pieceBreakdownMaximum":null,"allowBackInStockReminder":false,"freeStock":null,"nextPOFreeStock":null,"nextPODueDate":null,"totalPOFreeStock":null,"basketQuantityThresholds":[{"minimum":0,"maximum":99999.99,"stockMessages":[{"stockMessage":" more due in (1-2 weeks)","class":"","stockBreakdownTab":1}]}]},"orderButtonText":"Add to Basket","displayPrice":null,"displaySalePrice":null,"priceMessage":null},"largeSample":{"productId":187008,"stockMessage":{"productTypeID":null,"quantityMinimum":1.0,"quantityMaximum":99.0,"productTypeQuantityMaximum":null,"quantityIncrement":1.0,"reserveQuantityMaximum":null,"unit":"","allowStockCheck":false,"pieceBreakdownMinimum":null,"pieceBreakdownMaximum":null,"allowBackInStockReminder":false,"freeStock":null,"nextPOFreeStock":null,"nextPODueDate":null,"totalPOFreeStock":null,"basketQuantityThresholds":[{"minimum":0,"maximum":99999.99,"stockMessages":[{"stockMessage":" more due in (1-2 weeks)","class":"","stockBreakdownTab":1}]}]},"orderButtonText":"Add to Basket","displayPrice":null,"displaySalePrice":null,"priceMessage":null}}},"Product":{"productId":186979,"sortOrder":0,"productTypeId":15,"templateId":2,"code":"FDG2701/26","brand":"Designers Guild Essentials","gtin13":null,"name":"Skye - Celadon","AKA":null,"size":null,"imageId":116927,"imageAltText":"Skye - Celadon Cutting","imageTitleText":"Skye - Celadon Cutting","rRPMessage":null,"rLRRP":null,"rLTradePrice":null,"displayPrice":null,"displaySalePrice":null,"priceMessage":null,"statusMessage":null,"urlSemantics":"fabric/designers-guild-essentials/skye-celadon-fabric","productPageId":34200,"url":"/row/fabric/designers-guild-essentials/skye-celadon-fabric/p34200","itemAvailability":"InStock","primaryProduct":true,"orderFormGroupId":null,"orderFormName":"Skye - Celadon","attributes":null,"orderFormGroup":null,"orderFormProperties":[{"key":"Colour","value":"Celadon"},{"key":"Code","value":"FDG2701/26"}],"controls":{"allowOrder":false,"allowReserve":false,"allowReserveWithBatchSample":false,"allowSample":false,"allowLargeSample":false,"allowBackInStockReminder":false,"disableOrder":false,"disableSample":false},"stockMessage":{"productTypeID":15,"quantityMinimum":1.0,"quantityMaximum":0.0,"productTypeQuantityMaximum":null,"quantityIncrement":0.1,"reserveQuantityMaximum":50.0,"unit":"m","allowStockCheck":false,"pieceBreakdownMinimum":1.0,"pieceBreakdownMaximum":50.0,"allowBackInStockReminder":false,"freeStock":73.9,"nextPOFreeStock":0.0,"nextPODueDate":null,"totalPOFreeStock":0.0,"basketQuantityThresholds":[{"minimum":0,"maximum":99999.99}]},"orderButtonText":"Add to Basket","reserveButtonText":"Reserve","reserveWithBatchSampleButtonText":"Reserve with Batch Sample","sample":{"productId":187007,"stockMessage":{"productTypeID":null,"quantityMinimum":1.0,"quantityMaximum":99.0,"productTypeQuantityMaximum":null,"quantityIncrement":1.0,"reserveQuantityMaximum":null,"unit":"","allowStockCheck":false,"pieceBreakdownMinimum":null,"pieceBreakdownMaximum":null,"allowBackInStockReminder":false,"freeStock":null,"nextPOFreeStock":null,"nextPODueDate":null,"totalPOFreeStock":null,"basketQuantityThresholds":[{"minimum":0,"maximum":99999.99,"stockMessages":[{"stockMessage":" more due in (1-2 weeks)","class":"","stockBreakdownTab":1}]}]},"orderButtonText":"Add to Basket","displayPrice":null,"displaySalePrice":null,"priceMessage":null},"largeSample":{"productId":187008,"stockMessage":{"productTypeID":null,"quantityMinimum":1.0,"quantityMaximum":99.0,"productTypeQuantityMaximum":null,"quantityIncrement":1.0,"reserveQuantityMaximum":null,"unit":"","allowStockCheck":false,"pieceBreakdownMinimum":null,"pieceBreakdownMaximum":null,"allowBackInStockReminder":false,"freeStock":null,"nextPOFreeStock":null,"nextPODueDate":null,"totalPOFreeStock":null,"basketQuantityThresholds":[{"minimum":0,"maximum":99999.99,"stockMessages":[{"stockMessage":" more due in (1-2 weeks)","class":"","stockBreakdownTab":1}]}]},"orderButtonText":"Add to Basket","displayPrice":null,"displaySalePrice":null,"priceMessage":null}},"Carousel":{"CarouselID":"#product-186979-carsouel","WrapperCSSClass":null,"AspectRatio":1.0,"Heading":"Skye - Celadon","Images":[{"ImageID":116927,"SortOrder":0,"AltText":"Skye - Celadon Cutting","Overlay":null,"MaxWidth":null,"ImageSize":1,"ForceLazyLoading":false}],"DisplayThumbnails":false,"DisplayDashes":true,"Interval":null,"PermitLargeImageModal":true},"ProductID":186979,"ProductTypeID":15,"ProductPageID":34200,"ProductCode":"FDG2701/26","Brand":"Designers Guild Essentials","OrderFormID":"#product-186979","OrderFormCarouselID":"#product-186979-slide","PrimaryProduct":true,"OrderFormGroupID":null,"OrderFormGroup":null,"Size":null,"OrderFormName":"Skye - Celadon","BasketName":"Skye - Celadon","SortOrder":0,"Attributes":null,"Image":{"imageId":116927,"templateImageId":2,"altText":"Skye - Celadon Cutting","titleText":"Skye - Celadon Cutting","sortOrder":0,"maxWidth":488},"OrderFormProperties":[{"Key":"Colour","Value":"Celadon"},{"Key":"Code","Value":"FDG2701/26"}],"AllowSample":false,"AllowLargeSample":false,"AllowOrder":false,"AllowReserve":false,"AllowReserveWithBatchCutting":false,"ClientProductViewModels":"","URLKeywords":"fabric/designers-guild-essentials/skye-celadon-fabric","ImageLinkToProductPage":true,"IsLifestyle":false,"IsHotspot":false}},{"X":50.3647219269139,"x":"calc(50.3647% - 12.5px)","Y":35.7030035128259,"y":"calc(35.7030% - 12.5px)","OverlayPosition":"top-right","Product":{"Solitary":false,"ProductBase":{"x":50.3647219269139,"y":35.703003512825937,"product":{"productId":186614,"sortOrder":0,"productTypeId":15,"templateId":2,"code":"FDG2700/26","brand":"Designers Guild Essentials","gtin13":null,"name":"Opera - Pistachio","AKA":null,"size":null,"imageId":117172,"imageAltText":"Opera - Pistachio Cutting","imageTitleText":"Opera - Pistachio Cutting","rRPMessage":null,"rLRRP":null,"rLTradePrice":null,"displayPrice":null,"displaySalePrice":null,"priceMessage":null,"statusMessage":null,"urlSemantics":"fabric/designers-guild-essentials/opera-pistachio-fabric","productPageId":34224,"url":"/row/fabric/designers-guild-essentials/opera-pistachio-fabric/p34224","itemAvailability":"InStock","primaryProduct":true,"orderFormGroupId":null,"orderFormName":"Opera - Pistachio","attributes":null,"orderFormGroup":null,"orderFormProperties":[{"key":"Colour","value":"Pistachio"},{"key":"Code","value":"FDG2700/26"}],"controls":{"allowOrder":false,"allowReserve":false,"allowReserveWithBatchSample":false,"allowSample":false,"allowLargeSample":false,"allowBackInStockReminder":false,"disableOrder":false,"disableSample":false},"stockMessage":{"productTypeID":15,"quantityMinimum":1.0,"quantityMaximum":0.0,"productTypeQuantityMaximum":null,"quantityIncrement":0.1,"reserveQuantityMaximum":19.83,"unit":"m","allowStockCheck":false,"pieceBreakdownMinimum":1.0,"pieceBreakdownMaximum":50.0,"allowBackInStockReminder":false,"freeStock":19.83,"nextPOFreeStock":0.0,"nextPODueDate":null,"totalPOFreeStock":0.0,"basketQuantityThresholds":[{"minimum":0,"maximum":99999.99}]},"orderButtonText":"Add to Basket","reserveButtonText":"Reserve","reserveWithBatchSampleButtonText":"Reserve with Batch Sample","sample":{"productId":186654,"stockMessage":{"productTypeID":null,"quantityMinimum":1.0,"quantityMaximum":99.0,"productTypeQuantityMaximum":null,"quantityIncrement":1.0,"reserveQuantityMaximum":null,"unit":"","allowStockCheck":false,"pieceBreakdownMinimum":null,"pieceBreakdownMaximum":null,"allowBackInStockReminder":false,"freeStock":null,"nextPOFreeStock":null,"nextPODueDate":null,"totalPOFreeStock":null,"basketQuantityThresholds":[{"minimum":0,"maximum":99999.99,"stockMessages":[{"stockMessage":" more due in (1-2 weeks)","class":"","stockBreakdownTab":1}]}]},"orderButtonText":"Add to Basket","displayPrice":null,"displaySalePrice":null,"priceMessage":null},"largeSample":{"productId":186717,"stockMessage":{"productTypeID":null,"quantityMinimum":1.0,"quantityMaximum":99.0,"productTypeQuantityMaximum":null,"quantityIncrement":1.0,"reserveQuantityMaximum":null,"unit":"","allowStockCheck":false,"pieceBreakdownMinimum":null,"pieceBreakdownMaximum":null,"allowBackInStockReminder":false,"freeStock":null,"nextPOFreeStock":null,"nextPODueDate":null,"totalPOFreeStock":null,"basketQuantityThresholds":[{"minimum":0,"maximum":99999.99,"stockMessages":[{"stockMessage":" more due in (1-2 weeks)","class":"","stockBreakdownTab":1}]}]},"orderButtonText":"Add to Basket","displayPrice":null,"displaySalePrice":null,"priceMessage":null}}},"Product":{"productId":186614,"sortOrder":0,"productTypeId":15,"templateId":2,"code":"FDG2700/26","brand":"Designers Guild Essentials","gtin13":null,"name":"Opera - Pistachio","AKA":null,"size":null,"imageId":117172,"imageAltText":"Opera - Pistachio Cutting","imageTitleText":"Opera - Pistachio Cutting","rRPMessage":null,"rLRRP":null,"rLTradePrice":null,"displayPrice":null,"displaySalePrice":null,"priceMessage":null,"statusMessage":null,"urlSemantics":"fabric/designers-guild-essentials/opera-pistachio-fabric","productPageId":34224,"url":"/row/fabric/designers-guild-essentials/opera-pistachio-fabric/p34224","itemAvailability":"InStock","primaryProduct":true,"orderFormGroupId":null,"orderFormName":"Opera - Pistachio","attributes":null,"orderFormGroup":null,"orderFormProperties":[{"key":"Colour","value":"Pistachio"},{"key":"Code","value":"FDG2700/26"}],"controls":{"allowOrder":false,"allowReserve":false,"allowReserveWithBatchSample":false,"allowSample":false,"allowLargeSample":false,"allowBackInStockReminder":false,"disableOrder":false,"disableSample":false},"stockMessage":{"productTypeID":15,"quantityMinimum":1.0,"quantityMaximum":0.0,"productTypeQuantityMaximum":null,"quantityIncrement":0.1,"reserveQuantityMaximum":19.83,"unit":"m","allowStockCheck":false,"pieceBreakdownMinimum":1.0,"pieceBreakdownMaximum":50.0,"allowBackInStockReminder":false,"freeStock":19.83,"nextPOFreeStock":0.0,"nextPODueDate":null,"totalPOFreeStock":0.0,"basketQuantityThresholds":[{"minimum":0,"maximum":99999.99}]},"orderButtonText":"Add to Basket","reserveButtonText":"Reserve","reserveWithBatchSampleButtonText":"Reserve with Batch Sample","sample":{"productId":186654,"stockMessage":{"productTypeID":null,"quantityMinimum":1.0,"quantityMaximum":99.0,"productTypeQuantityMaximum":null,"quantityIncrement":1.0,"reserveQuantityMaximum":null,"unit":"","allowStockCheck":false,"pieceBreakdownMinimum":null,"pieceBreakdownMaximum":null,"allowBackInStockReminder":false,"freeStock":null,"nextPOFreeStock":null,"nextPODueDate":null,"totalPOFreeStock":null,"basketQuantityThresholds":[{"minimum":0,"maximum":99999.99,"stockMessages":[{"stockMessage":" more due in (1-2 weeks)","class":"","stockBreakdownTab":1}]}]},"orderButtonText":"Add to Basket","displayPrice":null,"displaySalePrice":null,"priceMessage":null},"largeSample":{"productId":186717,"stockMessage":{"productTypeID":null,"quantityMinimum":1.0,"quantityMaximum":99.0,"productTypeQuantityMaximum":null,"quantityIncrement":1.0,"reserveQuantityMaximum":null,"unit":"","allowStockCheck":false,"pieceBreakdownMinimum":null,"pieceBreakdownMaximum":null,"allowBackInStockReminder":false,"freeStock":null,"nextPOFreeStock":null,"nextPODueDate":null,"totalPOFreeStock":null,"basketQuantityThresholds":[{"minimum":0,"maximum":99999.99,"stockMessages":[{"stockMessage":" more due in (1-2 weeks)","class":"","stockBreakdownTab":1}]}]},"orderButtonText":"Add to Basket","displayPrice":null,"displaySalePrice":null,"priceMessage":null}},"Carousel":{"CarouselID":"#product-186614-carsouel","WrapperCSSClass":null,"AspectRatio":1.0,"Heading":"Opera - Pistachio","Images":[{"ImageID":117172,"SortOrder":0,"AltText":"Opera - Pistachio Cutting","Overlay":null,"MaxWidth":null,"ImageSize":1,"ForceLazyLoading":false}],"DisplayThumbnails":false,"DisplayDashes":true,"Interval":null,"PermitLargeImageModal":true},"ProductID":186614,"ProductTypeID":15,"ProductPageID":34224,"ProductCode":"FDG2700/26","Brand":"Designers Guild Essentials","OrderFormID":"#product-186614","OrderFormCarouselID":"#product-186614-slide","PrimaryProduct":true,"OrderFormGroupID":null,"OrderFormGroup":null,"Size":null,"OrderFormName":"Opera - Pistachio","BasketName":"Opera - Pistachio","SortOrder":0,"Attributes":null,"Image":{"imageId":117172,"templateImageId":2,"altText":"Opera - Pistachio Cutting","titleText":"Opera - Pistachio Cutting","sortOrder":0,"maxWidth":488},"OrderFormProperties":[{"Key":"Colour","Value":"Pistachio"},{"Key":"Code","Value":"FDG2700/26"}],"AllowSample":false,"AllowLargeSample":false,"AllowOrder":false,"AllowReserve":false,"AllowReserveWithBatchCutting":false,"ClientProductViewModels":"","URLKeywords":"fabric/designers-guild-essentials/opera-pistachio-fabric","ImageLinkToProductPage":true,"IsLifestyle":false,"IsHotspot":false}}]},{"ImageID":118706,"Hotspots":[{"X":28.9967960841219,"x":"calc(28.9968% - 12.5px)","Y":54.2860062290245,"y":"calc(54.2860% - 12.5px)","OverlayPosition":"top-left","Product":{"Solitary":false,"ProductBase":{"x":28.996796084121922,"y":54.286006229024537,"product":{"productId":186597,"sortOrder":0,"productTypeId":15,"templateId":2,"code":"FDG2700/09","brand":"Designers Guild Essentials","gtin13":null,"name":"Opera - Moleskin","AKA":null,"size":null,"imageId":117162,"imageAltText":"Opera - Moleskin Cutting","imageTitleText":"Opera - Moleskin Cutting","rRPMessage":null,"rLRRP":null,"rLTradePrice":null,"displayPrice":null,"displaySalePrice":null,"priceMessage":null,"statusMessage":null,"urlSemantics":"fabric/designers-guild-essentials/opera-moleskin-fabric","productPageId":34487,"url":"/row/fabric/designers-guild-essentials/opera-moleskin-fabric/p34487","itemAvailability":"InStock","primaryProduct":true,"orderFormGroupId":null,"orderFormName":"Opera - Moleskin","attributes":null,"orderFormGroup":null,"orderFormProperties":[{"key":"Colour","value":"Moleskin"},{"key":"Code","value":"FDG2700/09"}],"controls":{"allowOrder":false,"allowReserve":false,"allowReserveWithBatchSample":false,"allowSample":false,"allowLargeSample":false,"allowBackInStockReminder":false,"disableOrder":false,"disableSample":false},"stockMessage":{"productTypeID":15,"quantityMinimum":1.0,"quantityMaximum":0.0,"productTypeQuantityMaximum":null,"quantityIncrement":0.1,"reserveQuantityMaximum":49.75,"unit":"m","allowStockCheck":false,"pieceBreakdownMinimum":1.0,"pieceBreakdownMaximum":50.0,"allowBackInStockReminder":false,"freeStock":49.75,"nextPOFreeStock":0.0,"nextPODueDate":null,"totalPOFreeStock":0.0,"basketQuantityThresholds":[{"minimum":0,"maximum":99999.99}]},"orderButtonText":"Add to Basket","reserveButtonText":"Reserve","reserveWithBatchSampleButtonText":"Reserve with Batch Sample","sample":{"productId":186574,"stockMessage":{"productTypeID":null,"quantityMinimum":1.0,"quantityMaximum":99.0,"productTypeQuantityMaximum":null,"quantityIncrement":1.0,"reserveQuantityMaximum":null,"unit":"","allowStockCheck":false,"pieceBreakdownMinimum":null,"pieceBreakdownMaximum":null,"allowBackInStockReminder":false,"freeStock":null,"nextPOFreeStock":null,"nextPODueDate":null,"totalPOFreeStock":null,"basketQuantityThresholds":[{"minimum":0,"maximum":99999.99,"stockMessages":[{"stockMessage":" more due in (1-2 weeks)","class":"","stockBreakdownTab":1}]}]},"orderButtonText":"Add to Basket","displayPrice":null,"displaySalePrice":null,"priceMessage":null},"largeSample":{"productId":186682,"stockMessage":{"productTypeID":null,"quantityMinimum":1.0,"quantityMaximum":99.0,"productTypeQuantityMaximum":null,"quantityIncrement":1.0,"reserveQuantityMaximum":null,"unit":"","allowStockCheck":false,"pieceBreakdownMinimum":null,"pieceBreakdownMaximum":null,"allowBackInStockReminder":false,"freeStock":null,"nextPOFreeStock":null,"nextPODueDate":null,"totalPOFreeStock":null,"basketQuantityThresholds":[{"minimum":0,"maximum":99999.99,"stockMessages":[{"stockMessage":" more due in (1-2 weeks)","class":"","stockBreakdownTab":1}]}]},"orderButtonText":"Add to Basket","displayPrice":null,"displaySalePrice":null,"priceMessage":null}}},"Product":{"productId":186597,"sortOrder":0,"productTypeId":15,"templateId":2,"code":"FDG2700/09","brand":"Designers Guild Essentials","gtin13":null,"name":"Opera - Moleskin","AKA":null,"size":null,"imageId":117162,"imageAltText":"Opera - Moleskin Cutting","imageTitleText":"Opera - Moleskin Cutting","rRPMessage":null,"rLRRP":null,"rLTradePrice":null,"displayPrice":null,"displaySalePrice":null,"priceMessage":null,"statusMessage":null,"urlSemantics":"fabric/designers-guild-essentials/opera-moleskin-fabric","productPageId":34487,"url":"/row/fabric/designers-guild-essentials/opera-moleskin-fabric/p34487","itemAvailability":"InStock","primaryProduct":true,"orderFormGroupId":null,"orderFormName":"Opera - Moleskin","attributes":null,"orderFormGroup":null,"orderFormProperties":[{"key":"Colour","value":"Moleskin"},{"key":"Code","value":"FDG2700/09"}],"controls":{"allowOrder":false,"allowReserve":false,"allowReserveWithBatchSample":false,"allowSample":false,"allowLargeSample":false,"allowBackInStockReminder":false,"disableOrder":false,"disableSample":false},"stockMessage":{"productTypeID":15,"quantityMinimum":1.0,"quantityMaximum":0.0,"productTypeQuantityMaximum":null,"quantityIncrement":0.1,"reserveQuantityMaximum":49.75,"unit":"m","allowStockCheck":false,"pieceBreakdownMinimum":1.0,"pieceBreakdownMaximum":50.0,"allowBackInStockReminder":false,"freeStock":49.75,"nextPOFreeStock":0.0,"nextPODueDate":null,"totalPOFreeStock":0.0,"basketQuantityThresholds":[{"minimum":0,"maximum":99999.99}]},"orderButtonText":"Add to Basket","reserveButtonText":"Reserve","reserveWithBatchSampleButtonText":"Reserve with Batch Sample","sample":{"productId":186574,"stockMessage":{"productTypeID":null,"quantityMinimum":1.0,"quantityMaximum":99.0,"productTypeQuantityMaximum":null,"quantityIncrement":1.0,"reserveQuantityMaximum":null,"unit":"","allowStockCheck":false,"pieceBreakdownMinimum":null,"pieceBreakdownMaximum":null,"allowBackInStockReminder":false,"freeStock":null,"nextPOFreeStock":null,"nextPODueDate":null,"totalPOFreeStock":null,"basketQuantityThresholds":[{"minimum":0,"maximum":99999.99,"stockMessages":[{"stockMessage":" more due in (1-2 weeks)","class":"","stockBreakdownTab":1}]}]},"orderButtonText":"Add to Basket","displayPrice":null,"displaySalePrice":null,"priceMessage":null},"largeSample":{"productId":186682,"stockMessage":{"productTypeID":null,"quantityMinimum":1.0,"quantityMaximum":99.0,"productTypeQuantityMaximum":null,"quantityIncrement":1.0,"reserveQuantityMaximum":null,"unit":"","allowStockCheck":false,"pieceBreakdownMinimum":null,"pieceBreakdownMaximum":null,"allowBackInStockReminder":false,"freeStock":null,"nextPOFreeStock":null,"nextPODueDate":null,"totalPOFreeStock":null,"basketQuantityThresholds":[{"minimum":0,"maximum":99999.99,"stockMessages":[{"stockMessage":" more due in (1-2 weeks)","class":"","stockBreakdownTab":1}]}]},"orderButtonText":"Add to Basket","displayPrice":null,"displaySalePrice":null,"priceMessage":null}},"Carousel":{"CarouselID":"#product-186597-carsouel","WrapperCSSClass":null,"AspectRatio":1.0,"Heading":"Opera - Moleskin","Images":[{"ImageID":117162,"SortOrder":0,"AltText":"Opera - Moleskin Cutting","Overlay":null,"MaxWidth":null,"ImageSize":1,"ForceLazyLoading":false}],"DisplayThumbnails":false,"DisplayDashes":true,"Interval":null,"PermitLargeImageModal":true},"ProductID":186597,"ProductTypeID":15,"ProductPageID":34487,"ProductCode":"FDG2700/09","Brand":"Designers Guild Essentials","OrderFormID":"#product-186597","OrderFormCarouselID":"#product-186597-slide","PrimaryProduct":true,"OrderFormGroupID":null,"OrderFormGroup":null,"Size":null,"OrderFormName":"Opera - Moleskin","BasketName":"Opera - Moleskin","SortOrder":0,"Attributes":null,"Image":{"imageId":117162,"templateImageId":2,"altText":"Opera - Moleskin Cutting","titleText":"Opera - Moleskin Cutting","sortOrder":0,"maxWidth":488},"OrderFormProperties":[{"Key":"Colour","Value":"Moleskin"},{"Key":"Code","Value":"FDG2700/09"}],"AllowSample":false,"AllowLargeSample":false,"AllowOrder":false,"AllowReserve":false,"AllowReserveWithBatchCutting":false,"ClientProductViewModels":"","URLKeywords":"fabric/designers-guild-essentials/opera-moleskin-fabric","ImageLinkToProductPage":true,"IsLifestyle":false,"IsHotspot":false}},{"X":30.7815850486218,"x":"calc(30.7816% - 12.5px)","Y":39.4245912793656,"y":"calc(39.4246% - 12.5px)","OverlayPosition":"top-left","Product":{"Solitary":false,"ProductBase":{"x":30.78158504862181,"y":39.42459127936565,"product":{"productId":186594,"sortOrder":0,"productTypeId":15,"templateId":2,"code":"FDG2700/06","brand":"Designers Guild Essentials","gtin13":null,"name":"Opera - Putty","AKA":null,"size":null,"imageId":117193,"imageAltText":"Opera - Putty Cutting","imageTitleText":"Opera - Putty Cutting","rRPMessage":null,"rLRRP":null,"rLTradePrice":null,"displayPrice":null,"displaySalePrice":null,"priceMessage":null,"statusMessage":null,"urlSemantics":"fabric/designers-guild-essentials/opera-putty-fabric","productPageId":34484,"url":"/row/fabric/designers-guild-essentials/opera-putty-fabric/p34484","itemAvailability":"InStock","primaryProduct":true,"orderFormGroupId":null,"orderFormName":"Opera - Putty","attributes":null,"orderFormGroup":null,"orderFormProperties":[{"key":"Colour","value":"Putty"},{"key":"Code","value":"FDG2700/06"}],"controls":{"allowOrder":false,"allowReserve":false,"allowReserveWithBatchSample":false,"allowSample":false,"allowLargeSample":false,"allowBackInStockReminder":false,"disableOrder":false,"disableSample":false},"stockMessage":{"productTypeID":15,"quantityMinimum":1.0,"quantityMaximum":0.0,"productTypeQuantityMaximum":null,"quantityIncrement":0.1,"reserveQuantityMaximum":50.0,"unit":"m","allowStockCheck":false,"pieceBreakdownMinimum":1.0,"pieceBreakdownMaximum":50.0,"allowBackInStockReminder":false,"freeStock":119.65,"nextPOFreeStock":0.0,"nextPODueDate":null,"totalPOFreeStock":0.0,"basketQuantityThresholds":[{"minimum":0,"maximum":99999.99}]},"orderButtonText":"Add to Basket","reserveButtonText":"Reserve","reserveWithBatchSampleButtonText":"Reserve with Batch Sample","sample":{"productId":186571,"stockMessage":{"productTypeID":null,"quantityMinimum":1.0,"quantityMaximum":99.0,"productTypeQuantityMaximum":null,"quantityIncrement":1.0,"reserveQuantityMaximum":null,"unit":"","allowStockCheck":false,"pieceBreakdownMinimum":null,"pieceBreakdownMaximum":null,"allowBackInStockReminder":false,"freeStock":null,"nextPOFreeStock":null,"nextPODueDate":null,"totalPOFreeStock":null,"basketQuantityThresholds":[{"minimum":0,"maximum":99999.99,"stockMessages":[{"stockMessage":" more due in (1-2 weeks)","class":"","stockBreakdownTab":1}]}]},"orderButtonText":"Add to Basket","displayPrice":null,"displaySalePrice":null,"priceMessage":null},"largeSample":{"productId":186679,"stockMessage":{"productTypeID":null,"quantityMinimum":1.0,"quantityMaximum":99.0,"productTypeQuantityMaximum":null,"quantityIncrement":1.0,"reserveQuantityMaximum":null,"unit":"","allowStockCheck":false,"pieceBreakdownMinimum":null,"pieceBreakdownMaximum":null,"allowBackInStockReminder":false,"freeStock":null,"nextPOFreeStock":null,"nextPODueDate":null,"totalPOFreeStock":null,"basketQuantityThresholds":[{"minimum":0,"maximum":99999.99,"stockMessages":[{"stockMessage":" more due in (1-2 weeks)","class":"","stockBreakdownTab":1}]}]},"orderButtonText":"Add to Basket","displayPrice":null,"displaySalePrice":null,"priceMessage":null}}},"Product":{"productId":186594,"sortOrder":0,"productTypeId":15,"templateId":2,"code":"FDG2700/06","brand":"Designers Guild Essentials","gtin13":null,"name":"Opera - Putty","AKA":null,"size":null,"imageId":117193,"imageAltText":"Opera - Putty Cutting","imageTitleText":"Opera - Putty Cutting","rRPMessage":null,"rLRRP":null,"rLTradePrice":null,"displayPrice":null,"displaySalePrice":null,"priceMessage":null,"statusMessage":null,"urlSemantics":"fabric/designers-guild-essentials/opera-putty-fabric","productPageId":34484,"url":"/row/fabric/designers-guild-essentials/opera-putty-fabric/p34484","itemAvailability":"InStock","primaryProduct":true,"orderFormGroupId":null,"orderFormName":"Opera - Putty","attributes":null,"orderFormGroup":null,"orderFormProperties":[{"key":"Colour","value":"Putty"},{"key":"Code","value":"FDG2700/06"}],"controls":{"allowOrder":false,"allowReserve":false,"allowReserveWithBatchSample":false,"allowSample":false,"allowLargeSample":false,"allowBackInStockReminder":false,"disableOrder":false,"disableSample":false},"stockMessage":{"productTypeID":15,"quantityMinimum":1.0,"quantityMaximum":0.0,"productTypeQuantityMaximum":null,"quantityIncrement":0.1,"reserveQuantityMaximum":50.0,"unit":"m","allowStockCheck":false,"pieceBreakdownMinimum":1.0,"pieceBreakdownMaximum":50.0,"allowBackInStockReminder":false,"freeStock":119.65,"nextPOFreeStock":0.0,"nextPODueDate":null,"totalPOFreeStock":0.0,"basketQuantityThresholds":[{"minimum":0,"maximum":99999.99}]},"orderButtonText":"Add to Basket","reserveButtonText":"Reserve","reserveWithBatchSampleButtonText":"Reserve with Batch Sample","sample":{"productId":186571,"stockMessage":{"productTypeID":null,"quantityMinimum":1.0,"quantityMaximum":99.0,"productTypeQuantityMaximum":null,"quantityIncrement":1.0,"reserveQuantityMaximum":null,"unit":"","allowStockCheck":false,"pieceBreakdownMinimum":null,"pieceBreakdownMaximum":null,"allowBackInStockReminder":false,"freeStock":null,"nextPOFreeStock":null,"nextPODueDate":null,"totalPOFreeStock":null,"basketQuantityThresholds":[{"minimum":0,"maximum":99999.99,"stockMessages":[{"stockMessage":" more due in (1-2 weeks)","class":"","stockBreakdownTab":1}]}]},"orderButtonText":"Add to Basket","displayPrice":null,"displaySalePrice":null,"priceMessage":null},"largeSample":{"productId":186679,"stockMessage":{"productTypeID":null,"quantityMinimum":1.0,"quantityMaximum":99.0,"productTypeQuantityMaximum":null,"quantityIncrement":1.0,"reserveQuantityMaximum":null,"unit":"","allowStockCheck":false,"pieceBreakdownMinimum":null,"pieceBreakdownMaximum":null,"allowBackInStockReminder":false,"freeStock":null,"nextPOFreeStock":null,"nextPODueDate":null,"totalPOFreeStock":null,"basketQuantityThresholds":[{"minimum":0,"maximum":99999.99,"stockMessages":[{"stockMessage":" more due in (1-2 weeks)","class":"","stockBreakdownTab":1}]}]},"orderButtonText":"Add to Basket","displayPrice":null,"displaySalePrice":null,"priceMessage":null}},"Carousel":{"CarouselID":"#product-186594-carsouel","WrapperCSSClass":null,"AspectRatio":1.0,"Heading":"Opera - Putty","Images":[{"ImageID":117193,"SortOrder":0,"AltText":"Opera - Putty Cutting","Overlay":null,"MaxWidth":null,"ImageSize":1,"ForceLazyLoading":false}],"DisplayThumbnails":false,"DisplayDashes":true,"Interval":null,"PermitLargeImageModal":true},"ProductID":186594,"ProductTypeID":15,"ProductPageID":34484,"ProductCode":"FDG2700/06","Brand":"Designers Guild Essentials","OrderFormID":"#product-186594","OrderFormCarouselID":"#product-186594-slide","PrimaryProduct":true,"OrderFormGroupID":null,"OrderFormGroup":null,"Size":null,"OrderFormName":"Opera - Putty","BasketName":"Opera - Putty","SortOrder":0,"Attributes":null,"Image":{"imageId":117193,"templateImageId":2,"altText":"Opera - Putty Cutting","titleText":"Opera - Putty Cutting","sortOrder":0,"maxWidth":488},"OrderFormProperties":[{"Key":"Colour","Value":"Putty"},{"Key":"Code","Value":"FDG2700/06"}],"AllowSample":false,"AllowLargeSample":false,"AllowOrder":false,"AllowReserve":false,"AllowReserveWithBatchCutting":false,"ClientProductViewModels":"","URLKeywords":"fabric/designers-guild-essentials/opera-putty-fabric","ImageLinkToProductPage":true,"IsLifestyle":false,"IsHotspot":false}},{"X":33.0125698035872,"x":"calc(33.0126% - 12.5px)","Y":31.3930438404352,"y":"calc(31.3930% - 12.5px)","OverlayPosition":"top-left","Product":{"Solitary":false,"ProductBase":{"x":33.012569803587148,"y":31.39304384043519,"product":{"productId":186601,"sortOrder":0,"productTypeId":15,"templateId":2,"code":"FDG2700/13","brand":"Designers Guild Essentials","gtin13":null,"name":"Opera - Blossom","AKA":null,"size":null,"imageId":117163,"imageAltText":"Opera - Blossom Cutting","imageTitleText":"Opera - Blossom Cutting","rRPMessage":null,"rLRRP":null,"rLTradePrice":null,"displayPrice":null,"displaySalePrice":null,"priceMessage":null,"statusMessage":null,"urlSemantics":"fabric/designers-guild-essentials/opera-blossom-fabric","productPageId":34211,"url":"/row/fabric/designers-guild-essentials/opera-blossom-fabric/p34211","itemAvailability":"LimitedAvailability","primaryProduct":true,"orderFormGroupId":null,"orderFormName":"Opera - Blossom","attributes":null,"orderFormGroup":null,"orderFormProperties":[{"key":"Colour","value":"Blossom"},{"key":"Code","value":"FDG2700/13"}],"controls":{"allowOrder":false,"allowReserve":false,"allowReserveWithBatchSample":false,"allowSample":false,"allowLargeSample":false,"allowBackInStockReminder":false,"disableOrder":false,"disableSample":false},"stockMessage":{"productTypeID":15,"quantityMinimum":1.0,"quantityMaximum":0.0,"productTypeQuantityMaximum":null,"quantityIncrement":0.1,"reserveQuantityMaximum":9.51,"unit":"m","allowStockCheck":false,"pieceBreakdownMinimum":1.0,"pieceBreakdownMaximum":50.0,"allowBackInStockReminder":false,"freeStock":9.51,"nextPOFreeStock":0.0,"nextPODueDate":null,"totalPOFreeStock":0.0,"basketQuantityThresholds":[{"minimum":0,"maximum":99999.99}]},"orderButtonText":"Add to Basket","reserveButtonText":"Reserve","reserveWithBatchSampleButtonText":"Reserve with Batch Sample","sample":{"productId":186578,"stockMessage":{"productTypeID":null,"quantityMinimum":1.0,"quantityMaximum":99.0,"productTypeQuantityMaximum":null,"quantityIncrement":1.0,"reserveQuantityMaximum":null,"unit":"","allowStockCheck":false,"pieceBreakdownMinimum":null,"pieceBreakdownMaximum":null,"allowBackInStockReminder":false,"freeStock":null,"nextPOFreeStock":null,"nextPODueDate":null,"totalPOFreeStock":null,"basketQuantityThresholds":[{"minimum":0,"maximum":99999.99,"stockMessages":[{"stockMessage":" more due in (1-2 weeks)","class":"","stockBreakdownTab":1}]}]},"orderButtonText":"Add to Basket","displayPrice":null,"displaySalePrice":null,"priceMessage":null},"largeSample":{"productId":186698,"stockMessage":{"productTypeID":null,"quantityMinimum":1.0,"quantityMaximum":99.0,"productTypeQuantityMaximum":null,"quantityIncrement":1.0,"reserveQuantityMaximum":null,"unit":"","allowStockCheck":false,"pieceBreakdownMinimum":null,"pieceBreakdownMaximum":null,"allowBackInStockReminder":false,"freeStock":null,"nextPOFreeStock":null,"nextPODueDate":null,"totalPOFreeStock":null,"basketQuantityThresholds":[{"minimum":0,"maximum":99999.99,"stockMessages":[{"stockMessage":" more due in (1-2 weeks)","class":"","stockBreakdownTab":1}]}]},"orderButtonText":"Add to Basket","displayPrice":null,"displaySalePrice":null,"priceMessage":null}}},"Product":{"productId":186601,"sortOrder":0,"productTypeId":15,"templateId":2,"code":"FDG2700/13","brand":"Designers Guild Essentials","gtin13":null,"name":"Opera - Blossom","AKA":null,"size":null,"imageId":117163,"imageAltText":"Opera - Blossom Cutting","imageTitleText":"Opera - Blossom Cutting","rRPMessage":null,"rLRRP":null,"rLTradePrice":null,"displayPrice":null,"displaySalePrice":null,"priceMessage":null,"statusMessage":null,"urlSemantics":"fabric/designers-guild-essentials/opera-blossom-fabric","productPageId":34211,"url":"/row/fabric/designers-guild-essentials/opera-blossom-fabric/p34211","itemAvailability":"LimitedAvailability","primaryProduct":true,"orderFormGroupId":null,"orderFormName":"Opera - Blossom","attributes":null,"orderFormGroup":null,"orderFormProperties":[{"key":"Colour","value":"Blossom"},{"key":"Code","value":"FDG2700/13"}],"controls":{"allowOrder":false,"allowReserve":false,"allowReserveWithBatchSample":false,"allowSample":false,"allowLargeSample":false,"allowBackInStockReminder":false,"disableOrder":false,"disableSample":false},"stockMessage":{"productTypeID":15,"quantityMinimum":1.0,"quantityMaximum":0.0,"productTypeQuantityMaximum":null,"quantityIncrement":0.1,"reserveQuantityMaximum":9.51,"unit":"m","allowStockCheck":false,"pieceBreakdownMinimum":1.0,"pieceBreakdownMaximum":50.0,"allowBackInStockReminder":false,"freeStock":9.51,"nextPOFreeStock":0.0,"nextPODueDate":null,"totalPOFreeStock":0.0,"basketQuantityThresholds":[{"minimum":0,"maximum":99999.99}]},"orderButtonText":"Add to Basket","reserveButtonText":"Reserve","reserveWithBatchSampleButtonText":"Reserve with Batch Sample","sample":{"productId":186578,"stockMessage":{"productTypeID":null,"quantityMinimum":1.0,"quantityMaximum":99.0,"productTypeQuantityMaximum":null,"quantityIncrement":1.0,"reserveQuantityMaximum":null,"unit":"","allowStockCheck":false,"pieceBreakdownMinimum":null,"pieceBreakdownMaximum":null,"allowBackInStockReminder":false,"freeStock":null,"nextPOFreeStock":null,"nextPODueDate":null,"totalPOFreeStock":null,"basketQuantityThresholds":[{"minimum":0,"maximum":99999.99,"stockMessages":[{"stockMessage":" more due in (1-2 weeks)","class":"","stockBreakdownTab":1}]}]},"orderButtonText":"Add to Basket","displayPrice":null,"displaySalePrice":null,"priceMessage":null},"largeSample":{"productId":186698,"stockMessage":{"productTypeID":null,"quantityMinimum":1.0,"quantityMaximum":99.0,"productTypeQuantityMaximum":null,"quantityIncrement":1.0,"reserveQuantityMaximum":null,"unit":"","allowStockCheck":false,"pieceBreakdownMinimum":null,"pieceBreakdownMaximum":null,"allowBackInStockReminder":false,"freeStock":null,"nextPOFreeStock":null,"nextPODueDate":null,"totalPOFreeStock":null,"basketQuantityThresholds":[{"minimum":0,"maximum":99999.99,"stockMessages":[{"stockMessage":" more due in (1-2 weeks)","class":"","stockBreakdownTab":1}]}]},"orderButtonText":"Add to Basket","displayPrice":null,"displaySalePrice":null,"priceMessage":null}},"Carousel":{"CarouselID":"#product-186601-carsouel","WrapperCSSClass":null,"AspectRatio":1.0,"Heading":"Opera - Blossom","Images":[{"ImageID":117163,"SortOrder":0,"AltText":"Opera - Blossom Cutting","Overlay":null,"MaxWidth":null,"ImageSize":1,"ForceLazyLoading":false}],"DisplayThumbnails":false,"DisplayDashes":true,"Interval":null,"PermitLargeImageModal":true},"ProductID":186601,"ProductTypeID":15,"ProductPageID":34211,"ProductCode":"FDG2700/13","Brand":"Designers Guild Essentials","OrderFormID":"#product-186601","OrderFormCarouselID":"#product-186601-slide","PrimaryProduct":true,"OrderFormGroupID":null,"OrderFormGroup":null,"Size":null,"OrderFormName":"Opera - Blossom","BasketName":"Opera - Blossom","SortOrder":0,"Attributes":null,"Image":{"imageId":117163,"templateImageId":2,"altText":"Opera - Blossom Cutting","titleText":"Opera - Blossom Cutting","sortOrder":0,"maxWidth":488},"OrderFormProperties":[{"Key":"Colour","Value":"Blossom"},{"Key":"Code","Value":"FDG2700/13"}],"AllowSample":false,"AllowLargeSample":false,"AllowOrder":false,"AllowReserve":false,"AllowReserveWithBatchCutting":false,"ClientProductViewModels":"","URLKeywords":"fabric/designers-guild-essentials/opera-blossom-fabric","ImageLinkToProductPage":true,"IsLifestyle":false,"IsHotspot":false}},{"X":38.0627101844465,"x":"calc(38.0627% - 12.5px)","Y":76.600933021223,"y":"calc(76.6009% - 12.5px)","OverlayPosition":"top-left","Product":{"Solitary":false,"ProductBase":{"x":38.062710184446523,"y":76.600933021223042,"product":{"productId":186645,"sortOrder":0,"productTypeId":15,"templateId":2,"code":"FDG2702/22","brand":"Designers Guild Essentials","gtin13":null,"name":"Vezzano - Slate","AKA":null,"size":null,"imageId":116959,"imageAltText":"Vezzano - Slate Cutting","imageTitleText":"Vezzano - Slate Cutting","rRPMessage":null,"rLRRP":null,"rLTradePrice":null,"displayPrice":null,"displaySalePrice":null,"priceMessage":null,"statusMessage":null,"urlSemantics":"fabric/designers-guild-essentials/vezzano-slate-fabric","productPageId":34143,"url":"/row/fabric/designers-guild-essentials/vezzano-slate-fabric/p34143","itemAvailability":"LimitedAvailability","primaryProduct":true,"orderFormGroupId":null,"orderFormName":"Vezzano - Slate","attributes":null,"orderFormGroup":null,"orderFormProperties":[{"key":"Colour","value":"Slate"},{"key":"Code","value":"FDG2702/22"}],"controls":{"allowOrder":false,"allowReserve":false,"allowReserveWithBatchSample":false,"allowSample":false,"allowLargeSample":false,"allowBackInStockReminder":false,"disableOrder":false,"disableSample":false},"stockMessage":{"productTypeID":15,"quantityMinimum":1.0,"quantityMaximum":0.0,"productTypeQuantityMaximum":null,"quantityIncrement":0.1,"reserveQuantityMaximum":6.9,"unit":"m","allowStockCheck":false,"pieceBreakdownMinimum":1.0,"pieceBreakdownMaximum":50.0,"allowBackInStockReminder":false,"freeStock":6.9,"nextPOFreeStock":0.0,"nextPODueDate":null,"totalPOFreeStock":0.0,"basketQuantityThresholds":[{"minimum":0,"maximum":99999.99}]},"orderButtonText":"Add to Basket","reserveButtonText":"Reserve","reserveWithBatchSampleButtonText":"Reserve with Batch Sample","sample":{"productId":186695,"stockMessage":{"productTypeID":null,"quantityMinimum":1.0,"quantityMaximum":99.0,"productTypeQuantityMaximum":null,"quantityIncrement":1.0,"reserveQuantityMaximum":null,"unit":"","allowStockCheck":false,"pieceBreakdownMinimum":null,"pieceBreakdownMaximum":null,"allowBackInStockReminder":false,"freeStock":null,"nextPOFreeStock":null,"nextPODueDate":null,"totalPOFreeStock":null,"basketQuantityThresholds":[{"minimum":0,"maximum":99999.99,"stockMessages":[{"stockMessage":" more due in (1-2 weeks)","class":"","stockBreakdownTab":1}]}]},"orderButtonText":"Add to Basket","displayPrice":null,"displaySalePrice":null,"priceMessage":null},"largeSample":{"productId":186748,"stockMessage":{"productTypeID":null,"quantityMinimum":1.0,"quantityMaximum":99.0,"productTypeQuantityMaximum":null,"quantityIncrement":1.0,"reserveQuantityMaximum":null,"unit":"","allowStockCheck":false,"pieceBreakdownMinimum":null,"pieceBreakdownMaximum":null,"allowBackInStockReminder":false,"freeStock":null,"nextPOFreeStock":null,"nextPODueDate":null,"totalPOFreeStock":null,"basketQuantityThresholds":[{"minimum":0,"maximum":99999.99,"stockMessages":[{"stockMessage":" more due in (1-2 weeks)","class":"","stockBreakdownTab":1}]}]},"orderButtonText":"Add to Basket","displayPrice":null,"displaySalePrice":null,"priceMessage":null}}},"Product":{"productId":186645,"sortOrder":0,"productTypeId":15,"templateId":2,"code":"FDG2702/22","brand":"Designers Guild Essentials","gtin13":null,"name":"Vezzano - Slate","AKA":null,"size":null,"imageId":116959,"imageAltText":"Vezzano - Slate Cutting","imageTitleText":"Vezzano - Slate Cutting","rRPMessage":null,"rLRRP":null,"rLTradePrice":null,"displayPrice":null,"displaySalePrice":null,"priceMessage":null,"statusMessage":null,"urlSemantics":"fabric/designers-guild-essentials/vezzano-slate-fabric","productPageId":34143,"url":"/row/fabric/designers-guild-essentials/vezzano-slate-fabric/p34143","itemAvailability":"LimitedAvailability","primaryProduct":true,"orderFormGroupId":null,"orderFormName":"Vezzano - Slate","attributes":null,"orderFormGroup":null,"orderFormProperties":[{"key":"Colour","value":"Slate"},{"key":"Code","value":"FDG2702/22"}],"controls":{"allowOrder":false,"allowReserve":false,"allowReserveWithBatchSample":false,"allowSample":false,"allowLargeSample":false,"allowBackInStockReminder":false,"disableOrder":false,"disableSample":false},"stockMessage":{"productTypeID":15,"quantityMinimum":1.0,"quantityMaximum":0.0,"productTypeQuantityMaximum":null,"quantityIncrement":0.1,"reserveQuantityMaximum":6.9,"unit":"m","allowStockCheck":false,"pieceBreakdownMinimum":1.0,"pieceBreakdownMaximum":50.0,"allowBackInStockReminder":false,"freeStock":6.9,"nextPOFreeStock":0.0,"nextPODueDate":null,"totalPOFreeStock":0.0,"basketQuantityThresholds":[{"minimum":0,"maximum":99999.99}]},"orderButtonText":"Add to Basket","reserveButtonText":"Reserve","reserveWithBatchSampleButtonText":"Reserve with Batch Sample","sample":{"productId":186695,"stockMessage":{"productTypeID":null,"quantityMinimum":1.0,"quantityMaximum":99.0,"productTypeQuantityMaximum":null,"quantityIncrement":1.0,"reserveQuantityMaximum":null,"unit":"","allowStockCheck":false,"pieceBreakdownMinimum":null,"pieceBreakdownMaximum":null,"allowBackInStockReminder":false,"freeStock":null,"nextPOFreeStock":null,"nextPODueDate":null,"totalPOFreeStock":null,"basketQuantityThresholds":[{"minimum":0,"maximum":99999.99,"stockMessages":[{"stockMessage":" more due in (1-2 weeks)","class":"","stockBreakdownTab":1}]}]},"orderButtonText":"Add to Basket","displayPrice":null,"displaySalePrice":null,"priceMessage":null},"largeSample":{"productId":186748,"stockMessage":{"productTypeID":null,"quantityMinimum":1.0,"quantityMaximum":99.0,"productTypeQuantityMaximum":null,"quantityIncrement":1.0,"reserveQuantityMaximum":null,"unit":"","allowStockCheck":false,"pieceBreakdownMinimum":null,"pieceBreakdownMaximum":null,"allowBackInStockReminder":false,"freeStock":null,"nextPOFreeStock":null,"nextPODueDate":null,"totalPOFreeStock":null,"basketQuantityThresholds":[{"minimum":0,"maximum":99999.99,"stockMessages":[{"stockMessage":" more due in (1-2 weeks)","class":"","stockBreakdownTab":1}]}]},"orderButtonText":"Add to Basket","displayPrice":null,"displaySalePrice":null,"priceMessage":null}},"Carousel":{"CarouselID":"#product-186645-carsouel","WrapperCSSClass":null,"AspectRatio":1.0,"Heading":"Vezzano - Slate","Images":[{"ImageID":116959,"SortOrder":0,"AltText":"Vezzano - Slate Cutting","Overlay":null,"MaxWidth":null,"ImageSize":1,"ForceLazyLoading":false}],"DisplayThumbnails":false,"DisplayDashes":true,"Interval":null,"PermitLargeImageModal":true},"ProductID":186645,"ProductTypeID":15,"ProductPageID":34143,"ProductCode":"FDG2702/22","Brand":"Designers Guild Essentials","OrderFormID":"#product-186645","OrderFormCarouselID":"#product-186645-slide","PrimaryProduct":true,"OrderFormGroupID":null,"OrderFormGroup":null,"Size":null,"OrderFormName":"Vezzano - Slate","BasketName":"Vezzano - Slate","SortOrder":0,"Attributes":null,"Image":{"imageId":116959,"templateImageId":2,"altText":"Vezzano - Slate Cutting","titleText":"Vezzano - Slate Cutting","sortOrder":0,"maxWidth":488},"OrderFormProperties":[{"Key":"Colour","Value":"Slate"},{"Key":"Code","Value":"FDG2702/22"}],"AllowSample":false,"AllowLargeSample":false,"AllowOrder":false,"AllowReserve":false,"AllowReserveWithBatchCutting":false,"ClientProductViewModels":"","URLKeywords":"fabric/designers-guild-essentials/vezzano-slate-fabric","ImageLinkToProductPage":true,"IsLifestyle":false,"IsHotspot":false}},{"X":46.5404572822678,"x":"calc(46.5405% - 12.5px)","Y":34.070224385866,"y":"calc(34.0702% - 12.5px)","OverlayPosition":"top-left","Product":{"Solitary":false,"ProductBase":{"x":46.540457282267823,"y":34.070224385865977,"product":{"productId":186985,"sortOrder":0,"productTypeId":15,"templateId":2,"code":"FDG2701/32","brand":"Designers Guild Essentials","gtin13":null,"name":"Skye - Blossom","AKA":null,"size":null,"imageId":116903,"imageAltText":"Skye - Blossom Cutting","imageTitleText":"Skye - Blossom Cutting","rRPMessage":null,"rLRRP":null,"rLTradePrice":null,"displayPrice":null,"displaySalePrice":null,"priceMessage":null,"statusMessage":null,"urlSemantics":"fabric/designers-guild-essentials/skye-blossom-fabric","productPageId":34206,"url":"/row/fabric/designers-guild-essentials/skye-blossom-fabric/p34206","itemAvailability":"LimitedAvailability","primaryProduct":true,"orderFormGroupId":null,"orderFormName":"Skye - Blossom","attributes":null,"orderFormGroup":null,"orderFormProperties":[{"key":"Colour","value":"Blossom"},{"key":"Code","value":"FDG2701/32"}],"controls":{"allowOrder":false,"allowReserve":false,"allowReserveWithBatchSample":false,"allowSample":false,"allowLargeSample":false,"allowBackInStockReminder":false,"disableOrder":false,"disableSample":false},"stockMessage":{"productTypeID":15,"quantityMinimum":1.0,"quantityMaximum":0.0,"productTypeQuantityMaximum":null,"quantityIncrement":0.1,"reserveQuantityMaximum":1.0,"unit":"m","allowStockCheck":false,"pieceBreakdownMinimum":1.0,"pieceBreakdownMaximum":50.0,"allowBackInStockReminder":false,"freeStock":1.0,"nextPOFreeStock":0.0,"nextPODueDate":null,"totalPOFreeStock":0.0,"basketQuantityThresholds":[{"minimum":0,"maximum":99999.99}]},"orderButtonText":"Add to Basket","reserveButtonText":"Reserve","reserveWithBatchSampleButtonText":"Reserve with Batch Sample","sample":{"productId":186995,"stockMessage":{"productTypeID":null,"quantityMinimum":1.0,"quantityMaximum":99.0,"productTypeQuantityMaximum":null,"quantityIncrement":1.0,"reserveQuantityMaximum":null,"unit":"","allowStockCheck":false,"pieceBreakdownMinimum":null,"pieceBreakdownMaximum":null,"allowBackInStockReminder":false,"freeStock":null,"nextPOFreeStock":null,"nextPODueDate":null,"totalPOFreeStock":null,"basketQuantityThresholds":[{"minimum":0,"maximum":99999.99,"stockMessages":[{"stockMessage":" more due in (1-2 weeks)","class":"","stockBreakdownTab":1}]}]},"orderButtonText":"Add to Basket","displayPrice":null,"displaySalePrice":null,"priceMessage":null},"largeSample":{"productId":186996,"stockMessage":{"productTypeID":null,"quantityMinimum":1.0,"quantityMaximum":99.0,"productTypeQuantityMaximum":null,"quantityIncrement":1.0,"reserveQuantityMaximum":null,"unit":"","allowStockCheck":false,"pieceBreakdownMinimum":null,"pieceBreakdownMaximum":null,"allowBackInStockReminder":false,"freeStock":null,"nextPOFreeStock":null,"nextPODueDate":null,"totalPOFreeStock":null,"basketQuantityThresholds":[{"minimum":0,"maximum":99999.99,"stockMessages":[{"stockMessage":" more due in (1-2 weeks)","class":"","stockBreakdownTab":1}]}]},"orderButtonText":"Add to Basket","displayPrice":null,"displaySalePrice":null,"priceMessage":null}}},"Product":{"productId":186985,"sortOrder":0,"productTypeId":15,"templateId":2,"code":"FDG2701/32","brand":"Designers Guild Essentials","gtin13":null,"name":"Skye - Blossom","AKA":null,"size":null,"imageId":116903,"imageAltText":"Skye - Blossom Cutting","imageTitleText":"Skye - Blossom Cutting","rRPMessage":null,"rLRRP":null,"rLTradePrice":null,"displayPrice":null,"displaySalePrice":null,"priceMessage":null,"statusMessage":null,"urlSemantics":"fabric/designers-guild-essentials/skye-blossom-fabric","productPageId":34206,"url":"/row/fabric/designers-guild-essentials/skye-blossom-fabric/p34206","itemAvailability":"LimitedAvailability","primaryProduct":true,"orderFormGroupId":null,"orderFormName":"Skye - Blossom","attributes":null,"orderFormGroup":null,"orderFormProperties":[{"key":"Colour","value":"Blossom"},{"key":"Code","value":"FDG2701/32"}],"controls":{"allowOrder":false,"allowReserve":false,"allowReserveWithBatchSample":false,"allowSample":false,"allowLargeSample":false,"allowBackInStockReminder":false,"disableOrder":false,"disableSample":false},"stockMessage":{"productTypeID":15,"quantityMinimum":1.0,"quantityMaximum":0.0,"productTypeQuantityMaximum":null,"quantityIncrement":0.1,"reserveQuantityMaximum":1.0,"unit":"m","allowStockCheck":false,"pieceBreakdownMinimum":1.0,"pieceBreakdownMaximum":50.0,"allowBackInStockReminder":false,"freeStock":1.0,"nextPOFreeStock":0.0,"nextPODueDate":null,"totalPOFreeStock":0.0,"basketQuantityThresholds":[{"minimum":0,"maximum":99999.99}]},"orderButtonText":"Add to Basket","reserveButtonText":"Reserve","reserveWithBatchSampleButtonText":"Reserve with Batch Sample","sample":{"productId":186995,"stockMessage":{"productTypeID":null,"quantityMinimum":1.0,"quantityMaximum":99.0,"productTypeQuantityMaximum":null,"quantityIncrement":1.0,"reserveQuantityMaximum":null,"unit":"","allowStockCheck":false,"pieceBreakdownMinimum":null,"pieceBreakdownMaximum":null,"allowBackInStockReminder":false,"freeStock":null,"nextPOFreeStock":null,"nextPODueDate":null,"totalPOFreeStock":null,"basketQuantityThresholds":[{"minimum":0,"maximum":99999.99,"stockMessages":[{"stockMessage":" more due in (1-2 weeks)","class":"","stockBreakdownTab":1}]}]},"orderButtonText":"Add to Basket","displayPrice":null,"displaySalePrice":null,"priceMessage":null},"largeSample":{"productId":186996,"stockMessage":{"productTypeID":null,"quantityMinimum":1.0,"quantityMaximum":99.0,"productTypeQuantityMaximum":null,"quantityIncrement":1.0,"reserveQuantityMaximum":null,"unit":"","allowStockCheck":false,"pieceBreakdownMinimum":null,"pieceBreakdownMaximum":null,"allowBackInStockReminder":false,"freeStock":null,"nextPOFreeStock":null,"nextPODueDate":null,"totalPOFreeStock":null,"basketQuantityThresholds":[{"minimum":0,"maximum":99999.99,"stockMessages":[{"stockMessage":" more due in (1-2 weeks)","class":"","stockBreakdownTab":1}]}]},"orderButtonText":"Add to Basket","displayPrice":null,"displaySalePrice":null,"priceMessage":null}},"Carousel":{"CarouselID":"#product-186985-carsouel","WrapperCSSClass":null,"AspectRatio":1.0,"Heading":"Skye - Blossom","Images":[{"ImageID":116903,"SortOrder":0,"AltText":"Skye - Blossom Cutting","Overlay":null,"MaxWidth":null,"ImageSize":1,"ForceLazyLoading":false}],"DisplayThumbnails":false,"DisplayDashes":true,"Interval":null,"PermitLargeImageModal":true},"ProductID":186985,"ProductTypeID":15,"ProductPageID":34206,"ProductCode":"FDG2701/32","Brand":"Designers Guild Essentials","OrderFormID":"#product-186985","OrderFormCarouselID":"#product-186985-slide","PrimaryProduct":true,"OrderFormGroupID":null,"OrderFormGroup":null,"Size":null,"OrderFormName":"Skye - Blossom","BasketName":"Skye - Blossom","SortOrder":0,"Attributes":null,"Image":{"imageId":116903,"templateImageId":2,"altText":"Skye - Blossom Cutting","titleText":"Skye - Blossom Cutting","sortOrder":0,"maxWidth":488},"OrderFormProperties":[{"Key":"Colour","Value":"Blossom"},{"Key":"Code","Value":"FDG2701/32"}],"AllowSample":false,"AllowLargeSample":false,"AllowOrder":false,"AllowReserve":false,"AllowReserveWithBatchCutting":false,"ClientProductViewModels":"","URLKeywords":"fabric/designers-guild-essentials/skye-blossom-fabric","ImageLinkToProductPage":true,"IsLifestyle":false,"IsHotspot":false}},{"X":54.8660901566626,"x":"calc(54.8661% - 12.5px)","Y":44.474731660225,"y":"calc(44.4747% - 12.5px)","OverlayPosition":"top-right","Product":{"Solitary":false,"ProductBase":{"x":54.866090156662629,"y":44.474731660225032,"product":{"productId":186600,"sortOrder":0,"productTypeId":15,"templateId":2,"code":"FDG2700/12","brand":"Designers Guild Essentials","gtin13":null,"name":"Opera - Heather","AKA":null,"size":null,"imageId":117165,"imageAltText":"Opera - Heather Cutting","imageTitleText":"Opera - Heather Cutting","rRPMessage":null,"rLRRP":null,"rLTradePrice":null,"displayPrice":null,"displaySalePrice":null,"priceMessage":null,"statusMessage":null,"urlSemantics":"fabric/designers-guild-essentials/opera-heather-fabric","productPageId":34210,"url":"/row/fabric/designers-guild-essentials/opera-heather-fabric/p34210","itemAvailability":"LimitedAvailability","primaryProduct":true,"orderFormGroupId":null,"orderFormName":"Opera - Heather","attributes":null,"orderFormGroup":null,"orderFormProperties":[{"key":"Colour","value":"Heather"},{"key":"Code","value":"FDG2700/12"}],"controls":{"allowOrder":false,"allowReserve":false,"allowReserveWithBatchSample":false,"allowSample":false,"allowLargeSample":false,"allowBackInStockReminder":false,"disableOrder":false,"disableSample":false},"stockMessage":{"productTypeID":15,"quantityMinimum":1.0,"quantityMaximum":0.0,"productTypeQuantityMaximum":null,"quantityIncrement":0.1,"reserveQuantityMaximum":9.5,"unit":"m","allowStockCheck":false,"pieceBreakdownMinimum":1.0,"pieceBreakdownMaximum":50.0,"allowBackInStockReminder":false,"freeStock":9.5,"nextPOFreeStock":0.0,"nextPODueDate":null,"totalPOFreeStock":0.0,"basketQuantityThresholds":[{"minimum":0,"maximum":99999.99}]},"orderButtonText":"Add to Basket","reserveButtonText":"Reserve","reserveWithBatchSampleButtonText":"Reserve with Batch Sample","sample":{"productId":186577,"stockMessage":{"productTypeID":null,"quantityMinimum":1.0,"quantityMaximum":99.0,"productTypeQuantityMaximum":null,"quantityIncrement":1.0,"reserveQuantityMaximum":null,"unit":"","allowStockCheck":false,"pieceBreakdownMinimum":null,"pieceBreakdownMaximum":null,"allowBackInStockReminder":false,"freeStock":null,"nextPOFreeStock":null,"nextPODueDate":null,"totalPOFreeStock":null,"basketQuantityThresholds":[{"minimum":0,"maximum":99999.99,"stockMessages":[{"stockMessage":" more due in (1-2 weeks)","class":"","stockBreakdownTab":1}]}]},"orderButtonText":"Add to Basket","displayPrice":null,"displaySalePrice":null,"priceMessage":null},"largeSample":{"productId":186697,"stockMessage":{"productTypeID":null,"quantityMinimum":1.0,"quantityMaximum":99.0,"productTypeQuantityMaximum":null,"quantityIncrement":1.0,"reserveQuantityMaximum":null,"unit":"","allowStockCheck":false,"pieceBreakdownMinimum":null,"pieceBreakdownMaximum":null,"allowBackInStockReminder":false,"freeStock":null,"nextPOFreeStock":null,"nextPODueDate":null,"totalPOFreeStock":null,"basketQuantityThresholds":[{"minimum":0,"maximum":99999.99,"stockMessages":[{"stockMessage":" more due in (1-2 weeks)","class":"","stockBreakdownTab":1}]}]},"orderButtonText":"Add to Basket","displayPrice":null,"displaySalePrice":null,"priceMessage":null}}},"Product":{"productId":186600,"sortOrder":0,"productTypeId":15,"templateId":2,"code":"FDG2700/12","brand":"Designers Guild Essentials","gtin13":null,"name":"Opera - Heather","AKA":null,"size":null,"imageId":117165,"imageAltText":"Opera - Heather Cutting","imageTitleText":"Opera - Heather Cutting","rRPMessage":null,"rLRRP":null,"rLTradePrice":null,"displayPrice":null,"displaySalePrice":null,"priceMessage":null,"statusMessage":null,"urlSemantics":"fabric/designers-guild-essentials/opera-heather-fabric","productPageId":34210,"url":"/row/fabric/designers-guild-essentials/opera-heather-fabric/p34210","itemAvailability":"LimitedAvailability","primaryProduct":true,"orderFormGroupId":null,"orderFormName":"Opera - Heather","attributes":null,"orderFormGroup":null,"orderFormProperties":[{"key":"Colour","value":"Heather"},{"key":"Code","value":"FDG2700/12"}],"controls":{"allowOrder":false,"allowReserve":false,"allowReserveWithBatchSample":false,"allowSample":false,"allowLargeSample":false,"allowBackInStockReminder":false,"disableOrder":false,"disableSample":false},"stockMessage":{"productTypeID":15,"quantityMinimum":1.0,"quantityMaximum":0.0,"productTypeQuantityMaximum":null,"quantityIncrement":0.1,"reserveQuantityMaximum":9.5,"unit":"m","allowStockCheck":false,"pieceBreakdownMinimum":1.0,"pieceBreakdownMaximum":50.0,"allowBackInStockReminder":false,"freeStock":9.5,"nextPOFreeStock":0.0,"nextPODueDate":null,"totalPOFreeStock":0.0,"basketQuantityThresholds":[{"minimum":0,"maximum":99999.99}]},"orderButtonText":"Add to Basket","reserveButtonText":"Reserve","reserveWithBatchSampleButtonText":"Reserve with Batch Sample","sample":{"productId":186577,"stockMessage":{"productTypeID":null,"quantityMinimum":1.0,"quantityMaximum":99.0,"productTypeQuantityMaximum":null,"quantityIncrement":1.0,"reserveQuantityMaximum":null,"unit":"","allowStockCheck":false,"pieceBreakdownMinimum":null,"pieceBreakdownMaximum":null,"allowBackInStockReminder":false,"freeStock":null,"nextPOFreeStock":null,"nextPODueDate":null,"totalPOFreeStock":null,"basketQuantityThresholds":[{"minimum":0,"maximum":99999.99,"stockMessages":[{"stockMessage":" more due in (1-2 weeks)","class":"","stockBreakdownTab":1}]}]},"orderButtonText":"Add to Basket","displayPrice":null,"displaySalePrice":null,"priceMessage":null},"largeSample":{"productId":186697,"stockMessage":{"productTypeID":null,"quantityMinimum":1.0,"quantityMaximum":99.0,"productTypeQuantityMaximum":null,"quantityIncrement":1.0,"reserveQuantityMaximum":null,"unit":"","allowStockCheck":false,"pieceBreakdownMinimum":null,"pieceBreakdownMaximum":null,"allowBackInStockReminder":false,"freeStock":null,"nextPOFreeStock":null,"nextPODueDate":null,"totalPOFreeStock":null,"basketQuantityThresholds":[{"minimum":0,"maximum":99999.99,"stockMessages":[{"stockMessage":" more due in (1-2 weeks)","class":"","stockBreakdownTab":1}]}]},"orderButtonText":"Add to Basket","displayPrice":null,"displaySalePrice":null,"priceMessage":null}},"Carousel":{"CarouselID":"#product-186600-carsouel","WrapperCSSClass":null,"AspectRatio":1.0,"Heading":"Opera - Heather","Images":[{"ImageID":117165,"SortOrder":0,"AltText":"Opera - Heather Cutting","Overlay":null,"MaxWidth":null,"ImageSize":1,"ForceLazyLoading":false}],"DisplayThumbnails":false,"DisplayDashes":true,"Interval":null,"PermitLargeImageModal":true},"ProductID":186600,"ProductTypeID":15,"ProductPageID":34210,"ProductCode":"FDG2700/12","Brand":"Designers Guild Essentials","OrderFormID":"#product-186600","OrderFormCarouselID":"#product-186600-slide","PrimaryProduct":true,"OrderFormGroupID":null,"OrderFormGroup":null,"Size":null,"OrderFormName":"Opera - Heather","BasketName":"Opera - Heather","SortOrder":0,"Attributes":null,"Image":{"imageId":117165,"templateImageId":2,"altText":"Opera - Heather Cutting","titleText":"Opera - Heather Cutting","sortOrder":0,"maxWidth":488},"OrderFormProperties":[{"Key":"Colour","Value":"Heather"},{"Key":"Code","Value":"FDG2700/12"}],"AllowSample":false,"AllowLargeSample":false,"AllowOrder":false,"AllowReserve":false,"AllowReserveWithBatchCutting":false,"ClientProductViewModels":"","URLKeywords":"fabric/designers-guild-essentials/opera-heather-fabric","ImageLinkToProductPage":true,"IsLifestyle":false,"IsHotspot":false}}]},{"ImageID":118710,"Hotspots":[{"X":35.356944958917,"x":"calc(35.3569% - 12.5px)","Y":84.3550238247575,"y":"calc(84.3550% - 12.5px)","OverlayPosition":"top-left","Product":{"Solitary":false,"ProductBase":{"x":35.356944958917033,"y":84.355023824757538,"product":{"productId":186600,"sortOrder":0,"productTypeId":15,"templateId":2,"code":"FDG2700/12","brand":"Designers Guild Essentials","gtin13":null,"name":"Opera - Heather","AKA":null,"size":null,"imageId":117165,"imageAltText":"Opera - Heather Cutting","imageTitleText":"Opera - Heather Cutting","rRPMessage":null,"rLRRP":null,"rLTradePrice":null,"displayPrice":null,"displaySalePrice":null,"priceMessage":null,"statusMessage":null,"urlSemantics":"fabric/designers-guild-essentials/opera-heather-fabric","productPageId":34210,"url":"/row/fabric/designers-guild-essentials/opera-heather-fabric/p34210","itemAvailability":"LimitedAvailability","primaryProduct":true,"orderFormGroupId":null,"orderFormName":"Opera - Heather","attributes":null,"orderFormGroup":null,"orderFormProperties":[{"key":"Colour","value":"Heather"},{"key":"Code","value":"FDG2700/12"}],"controls":{"allowOrder":false,"allowReserve":false,"allowReserveWithBatchSample":false,"allowSample":false,"allowLargeSample":false,"allowBackInStockReminder":false,"disableOrder":false,"disableSample":false},"stockMessage":{"productTypeID":15,"quantityMinimum":1.0,"quantityMaximum":0.0,"productTypeQuantityMaximum":null,"quantityIncrement":0.1,"reserveQuantityMaximum":9.5,"unit":"m","allowStockCheck":false,"pieceBreakdownMinimum":1.0,"pieceBreakdownMaximum":50.0,"allowBackInStockReminder":false,"freeStock":9.5,"nextPOFreeStock":0.0,"nextPODueDate":null,"totalPOFreeStock":0.0,"basketQuantityThresholds":[{"minimum":0,"maximum":99999.99}]},"orderButtonText":"Add to Basket","reserveButtonText":"Reserve","reserveWithBatchSampleButtonText":"Reserve with Batch Sample","sample":{"productId":186577,"stockMessage":{"productTypeID":null,"quantityMinimum":1.0,"quantityMaximum":99.0,"productTypeQuantityMaximum":null,"quantityIncrement":1.0,"reserveQuantityMaximum":null,"unit":"","allowStockCheck":false,"pieceBreakdownMinimum":null,"pieceBreakdownMaximum":null,"allowBackInStockReminder":false,"freeStock":null,"nextPOFreeStock":null,"nextPODueDate":null,"totalPOFreeStock":null,"basketQuantityThresholds":[{"minimum":0,"maximum":99999.99,"stockMessages":[{"stockMessage":" more due in (1-2 weeks)","class":"","stockBreakdownTab":1}]}]},"orderButtonText":"Add to Basket","displayPrice":null,"displaySalePrice":null,"priceMessage":null},"largeSample":{"productId":186697,"stockMessage":{"productTypeID":null,"quantityMinimum":1.0,"quantityMaximum":99.0,"productTypeQuantityMaximum":null,"quantityIncrement":1.0,"reserveQuantityMaximum":null,"unit":"","allowStockCheck":false,"pieceBreakdownMinimum":null,"pieceBreakdownMaximum":null,"allowBackInStockReminder":false,"freeStock":null,"nextPOFreeStock":null,"nextPODueDate":null,"totalPOFreeStock":null,"basketQuantityThresholds":[{"minimum":0,"maximum":99999.99,"stockMessages":[{"stockMessage":" more due in (1-2 weeks)","class":"","stockBreakdownTab":1}]}]},"orderButtonText":"Add to Basket","displayPrice":null,"displaySalePrice":null,"priceMessage":null}}},"Product":{"productId":186600,"sortOrder":0,"productTypeId":15,"templateId":2,"code":"FDG2700/12","brand":"Designers Guild Essentials","gtin13":null,"name":"Opera - Heather","AKA":null,"size":null,"imageId":117165,"imageAltText":"Opera - Heather Cutting","imageTitleText":"Opera - Heather Cutting","rRPMessage":null,"rLRRP":null,"rLTradePrice":null,"displayPrice":null,"displaySalePrice":null,"priceMessage":null,"statusMessage":null,"urlSemantics":"fabric/designers-guild-essentials/opera-heather-fabric","productPageId":34210,"url":"/row/fabric/designers-guild-essentials/opera-heather-fabric/p34210","itemAvailability":"LimitedAvailability","primaryProduct":true,"orderFormGroupId":null,"orderFormName":"Opera - Heather","attributes":null,"orderFormGroup":null,"orderFormProperties":[{"key":"Colour","value":"Heather"},{"key":"Code","value":"FDG2700/12"}],"controls":{"allowOrder":false,"allowReserve":false,"allowReserveWithBatchSample":false,"allowSample":false,"allowLargeSample":false,"allowBackInStockReminder":false,"disableOrder":false,"disableSample":false},"stockMessage":{"productTypeID":15,"quantityMinimum":1.0,"quantityMaximum":0.0,"productTypeQuantityMaximum":null,"quantityIncrement":0.1,"reserveQuantityMaximum":9.5,"unit":"m","allowStockCheck":false,"pieceBreakdownMinimum":1.0,"pieceBreakdownMaximum":50.0,"allowBackInStockReminder":false,"freeStock":9.5,"nextPOFreeStock":0.0,"nextPODueDate":null,"totalPOFreeStock":0.0,"basketQuantityThresholds":[{"minimum":0,"maximum":99999.99}]},"orderButtonText":"Add to Basket","reserveButtonText":"Reserve","reserveWithBatchSampleButtonText":"Reserve with Batch Sample","sample":{"productId":186577,"stockMessage":{"productTypeID":null,"quantityMinimum":1.0,"quantityMaximum":99.0,"productTypeQuantityMaximum":null,"quantityIncrement":1.0,"reserveQuantityMaximum":null,"unit":"","allowStockCheck":false,"pieceBreakdownMinimum":null,"pieceBreakdownMaximum":null,"allowBackInStockReminder":false,"freeStock":null,"nextPOFreeStock":null,"nextPODueDate":null,"totalPOFreeStock":null,"basketQuantityThresholds":[{"minimum":0,"maximum":99999.99,"stockMessages":[{"stockMessage":" more due in (1-2 weeks)","class":"","stockBreakdownTab":1}]}]},"orderButtonText":"Add to Basket","displayPrice":null,"displaySalePrice":null,"priceMessage":null},"largeSample":{"productId":186697,"stockMessage":{"productTypeID":null,"quantityMinimum":1.0,"quantityMaximum":99.0,"productTypeQuantityMaximum":null,"quantityIncrement":1.0,"reserveQuantityMaximum":null,"unit":"","allowStockCheck":false,"pieceBreakdownMinimum":null,"pieceBreakdownMaximum":null,"allowBackInStockReminder":false,"freeStock":null,"nextPOFreeStock":null,"nextPODueDate":null,"totalPOFreeStock":null,"basketQuantityThresholds":[{"minimum":0,"maximum":99999.99,"stockMessages":[{"stockMessage":" more due in (1-2 weeks)","class":"","stockBreakdownTab":1}]}]},"orderButtonText":"Add to Basket","displayPrice":null,"displaySalePrice":null,"priceMessage":null}},"Carousel":{"CarouselID":"#product-186600-carsouel","WrapperCSSClass":null,"AspectRatio":1.0,"Heading":"Opera - Heather","Images":[{"ImageID":117165,"SortOrder":0,"AltText":"Opera - Heather Cutting","Overlay":null,"MaxWidth":null,"ImageSize":1,"ForceLazyLoading":false}],"DisplayThumbnails":false,"DisplayDashes":true,"Interval":null,"PermitLargeImageModal":true},"ProductID":186600,"ProductTypeID":15,"ProductPageID":34210,"ProductCode":"FDG2700/12","Brand":"Designers Guild Essentials","OrderFormID":"#product-186600","OrderFormCarouselID":"#product-186600-slide","PrimaryProduct":true,"OrderFormGroupID":null,"OrderFormGroup":null,"Size":null,"OrderFormName":"Opera - Heather","BasketName":"Opera - Heather","SortOrder":0,"Attributes":null,"Image":{"imageId":117165,"templateImageId":2,"altText":"Opera - Heather Cutting","titleText":"Opera - Heather Cutting","sortOrder":0,"maxWidth":488},"OrderFormProperties":[{"Key":"Colour","Value":"Heather"},{"Key":"Code","Value":"FDG2700/12"}],"AllowSample":false,"AllowLargeSample":false,"AllowOrder":false,"AllowReserve":false,"AllowReserveWithBatchCutting":false,"ClientProductViewModels":"","URLKeywords":"fabric/designers-guild-essentials/opera-heather-fabric","ImageLinkToProductPage":true,"IsLifestyle":false,"IsHotspot":false}},{"X":68.6441168423357,"x":"calc(68.6441% - 12.5px)","Y":36.4576354980469,"y":"calc(36.4576% - 12.5px)","OverlayPosition":"top-right","Product":{"Solitary":false,"ProductBase":{"x":68.644116842335663,"y":36.457635498046884,"product":{"productId":186637,"sortOrder":0,"productTypeId":15,"templateId":2,"code":"FDG2702/14","brand":"Designers Guild Essentials","gtin13":null,"name":"Vezzano - Clover","AKA":null,"size":null,"imageId":116955,"imageAltText":"Vezzano - Clover Cutting","imageTitleText":"Vezzano - Clover Cutting","rRPMessage":null,"rLRRP":null,"rLTradePrice":null,"displayPrice":null,"displaySalePrice":null,"priceMessage":null,"statusMessage":null,"urlSemantics":"fabric/designers-guild-essentials/vezzano-clover-fabric","productPageId":34135,"url":"/row/fabric/designers-guild-essentials/vezzano-clover-fabric/p34135","itemAvailability":"LimitedAvailability","primaryProduct":true,"orderFormGroupId":null,"orderFormName":"Vezzano - Clover","attributes":null,"orderFormGroup":null,"orderFormProperties":[{"key":"Colour","value":"Clover"},{"key":"Code","value":"FDG2702/14"}],"controls":{"allowOrder":false,"allowReserve":false,"allowReserveWithBatchSample":false,"allowSample":false,"allowLargeSample":false,"allowBackInStockReminder":false,"disableOrder":false,"disableSample":false},"stockMessage":{"productTypeID":15,"quantityMinimum":1.0,"quantityMaximum":0.0,"productTypeQuantityMaximum":null,"quantityIncrement":0.1,"reserveQuantityMaximum":1.3,"unit":"m","allowStockCheck":false,"pieceBreakdownMinimum":1.0,"pieceBreakdownMaximum":50.0,"allowBackInStockReminder":false,"freeStock":1.3,"nextPOFreeStock":0.0,"nextPODueDate":null,"totalPOFreeStock":0.0,"basketQuantityThresholds":[{"minimum":0,"maximum":99999.99}]},"orderButtonText":"Add to Basket","reserveButtonText":"Reserve","reserveWithBatchSampleButtonText":"Reserve with Batch Sample","sample":{"productId":186687,"stockMessage":{"productTypeID":null,"quantityMinimum":1.0,"quantityMaximum":99.0,"productTypeQuantityMaximum":null,"quantityIncrement":1.0,"reserveQuantityMaximum":null,"unit":"","allowStockCheck":false,"pieceBreakdownMinimum":null,"pieceBreakdownMaximum":null,"allowBackInStockReminder":false,"freeStock":null,"nextPOFreeStock":null,"nextPODueDate":null,"totalPOFreeStock":null,"basketQuantityThresholds":[{"minimum":0,"maximum":99999.99,"stockMessages":[{"stockMessage":" more due in (1-2 weeks)","class":"","stockBreakdownTab":1}]}]},"orderButtonText":"Add to Basket","displayPrice":null,"displaySalePrice":null,"priceMessage":null},"largeSample":{"productId":186740,"stockMessage":{"productTypeID":null,"quantityMinimum":1.0,"quantityMaximum":99.0,"productTypeQuantityMaximum":null,"quantityIncrement":1.0,"reserveQuantityMaximum":null,"unit":"","allowStockCheck":false,"pieceBreakdownMinimum":null,"pieceBreakdownMaximum":null,"allowBackInStockReminder":false,"freeStock":null,"nextPOFreeStock":null,"nextPODueDate":null,"totalPOFreeStock":null,"basketQuantityThresholds":[{"minimum":0,"maximum":99999.99,"stockMessages":[{"stockMessage":" more due in (1-2 weeks)","class":"","stockBreakdownTab":1}]}]},"orderButtonText":"Add to Basket","displayPrice":null,"displaySalePrice":null,"priceMessage":null}}},"Product":{"productId":186637,"sortOrder":0,"productTypeId":15,"templateId":2,"code":"FDG2702/14","brand":"Designers Guild Essentials","gtin13":null,"name":"Vezzano - Clover","AKA":null,"size":null,"imageId":116955,"imageAltText":"Vezzano - Clover Cutting","imageTitleText":"Vezzano - Clover Cutting","rRPMessage":null,"rLRRP":null,"rLTradePrice":null,"displayPrice":null,"displaySalePrice":null,"priceMessage":null,"statusMessage":null,"urlSemantics":"fabric/designers-guild-essentials/vezzano-clover-fabric","productPageId":34135,"url":"/row/fabric/designers-guild-essentials/vezzano-clover-fabric/p34135","itemAvailability":"LimitedAvailability","primaryProduct":true,"orderFormGroupId":null,"orderFormName":"Vezzano - Clover","attributes":null,"orderFormGroup":null,"orderFormProperties":[{"key":"Colour","value":"Clover"},{"key":"Code","value":"FDG2702/14"}],"controls":{"allowOrder":false,"allowReserve":false,"allowReserveWithBatchSample":false,"allowSample":false,"allowLargeSample":false,"allowBackInStockReminder":false,"disableOrder":false,"disableSample":false},"stockMessage":{"productTypeID":15,"quantityMinimum":1.0,"quantityMaximum":0.0,"productTypeQuantityMaximum":null,"quantityIncrement":0.1,"reserveQuantityMaximum":1.3,"unit":"m","allowStockCheck":false,"pieceBreakdownMinimum":1.0,"pieceBreakdownMaximum":50.0,"allowBackInStockReminder":false,"freeStock":1.3,"nextPOFreeStock":0.0,"nextPODueDate":null,"totalPOFreeStock":0.0,"basketQuantityThresholds":[{"minimum":0,"maximum":99999.99}]},"orderButtonText":"Add to Basket","reserveButtonText":"Reserve","reserveWithBatchSampleButtonText":"Reserve with Batch Sample","sample":{"productId":186687,"stockMessage":{"productTypeID":null,"quantityMinimum":1.0,"quantityMaximum":99.0,"productTypeQuantityMaximum":null,"quantityIncrement":1.0,"reserveQuantityMaximum":null,"unit":"","allowStockCheck":false,"pieceBreakdownMinimum":null,"pieceBreakdownMaximum":null,"allowBackInStockReminder":false,"freeStock":null,"nextPOFreeStock":null,"nextPODueDate":null,"totalPOFreeStock":null,"basketQuantityThresholds":[{"minimum":0,"maximum":99999.99,"stockMessages":[{"stockMessage":" more due in (1-2 weeks)","class":"","stockBreakdownTab":1}]}]},"orderButtonText":"Add to Basket","displayPrice":null,"displaySalePrice":null,"priceMessage":null},"largeSample":{"productId":186740,"stockMessage":{"productTypeID":null,"quantityMinimum":1.0,"quantityMaximum":99.0,"productTypeQuantityMaximum":null,"quantityIncrement":1.0,"reserveQuantityMaximum":null,"unit":"","allowStockCheck":false,"pieceBreakdownMinimum":null,"pieceBreakdownMaximum":null,"allowBackInStockReminder":false,"freeStock":null,"nextPOFreeStock":null,"nextPODueDate":null,"totalPOFreeStock":null,"basketQuantityThresholds":[{"minimum":0,"maximum":99999.99,"stockMessages":[{"stockMessage":" more due in (1-2 weeks)","class":"","stockBreakdownTab":1}]}]},"orderButtonText":"Add to Basket","displayPrice":null,"displaySalePrice":null,"priceMessage":null}},"Carousel":{"CarouselID":"#product-186637-carsouel","WrapperCSSClass":null,"AspectRatio":1.0,"Heading":"Vezzano - Clover","Images":[{"ImageID":116955,"SortOrder":0,"AltText":"Vezzano - Clover Cutting","Overlay":null,"MaxWidth":null,"ImageSize":1,"ForceLazyLoading":false}],"DisplayThumbnails":false,"DisplayDashes":true,"Interval":null,"PermitLargeImageModal":true},"ProductID":186637,"ProductTypeID":15,"ProductPageID":34135,"ProductCode":"FDG2702/14","Brand":"Designers Guild Essentials","OrderFormID":"#product-186637","OrderFormCarouselID":"#product-186637-slide","PrimaryProduct":true,"OrderFormGroupID":null,"OrderFormGroup":null,"Size":null,"OrderFormName":"Vezzano - Clover","BasketName":"Vezzano - Clover","SortOrder":0,"Attributes":null,"Image":{"imageId":116955,"templateImageId":2,"altText":"Vezzano - Clover Cutting","titleText":"Vezzano - Clover Cutting","sortOrder":0,"maxWidth":488},"OrderFormProperties":[{"Key":"Colour","Value":"Clover"},{"Key":"Code","Value":"FDG2702/14"}],"AllowSample":false,"AllowLargeSample":false,"AllowOrder":false,"AllowReserve":false,"AllowReserveWithBatchCutting":false,"ClientProductViewModels":"","URLKeywords":"fabric/designers-guild-essentials/vezzano-clover-fabric","ImageLinkToProductPage":true,"IsLifestyle":false,"IsHotspot":false}}]},{"ImageID":118712,"Hotspots":[{"X":19.4729411730509,"x":"calc(19.4729% - 12.5px)","Y":30.468704600534,"y":"calc(30.4687% - 12.5px)","OverlayPosition":"top-left","Product":{"Solitary":false,"ProductBase":{"x":19.472941173050931,"y":30.468704600534039,"product":{"productId":186616,"sortOrder":0,"productTypeId":15,"templateId":2,"code":"FDG2700/28","brand":"Designers Guild Essentials","gtin13":null,"name":"Opera - Sage","AKA":null,"size":null,"imageId":117164,"imageAltText":"Opera - Sage Cutting","imageTitleText":"Opera - Sage Cutting","rRPMessage":null,"rLRRP":null,"rLTradePrice":null,"displayPrice":null,"displaySalePrice":null,"priceMessage":null,"statusMessage":null,"urlSemantics":"fabric/designers-guild-essentials/opera-sage-fabric","productPageId":34226,"url":"/row/fabric/designers-guild-essentials/opera-sage-fabric/p34226","itemAvailability":"InStock","primaryProduct":true,"orderFormGroupId":null,"orderFormName":"Opera - Sage","attributes":null,"orderFormGroup":null,"orderFormProperties":[{"key":"Colour","value":"Sage"},{"key":"Code","value":"FDG2700/28"}],"controls":{"allowOrder":false,"allowReserve":false,"allowReserveWithBatchSample":false,"allowSample":false,"allowLargeSample":false,"allowBackInStockReminder":false,"disableOrder":false,"disableSample":false},"stockMessage":{"productTypeID":15,"quantityMinimum":1.0,"quantityMaximum":0.0,"productTypeQuantityMaximum":null,"quantityIncrement":0.1,"reserveQuantityMaximum":25.4,"unit":"m","allowStockCheck":false,"pieceBreakdownMinimum":1.0,"pieceBreakdownMaximum":50.0,"allowBackInStockReminder":false,"freeStock":25.4,"nextPOFreeStock":0.0,"nextPODueDate":null,"totalPOFreeStock":0.0,"basketQuantityThresholds":[{"minimum":0,"maximum":99999.99}]},"orderButtonText":"Add to Basket","reserveButtonText":"Reserve","reserveWithBatchSampleButtonText":"Reserve with Batch Sample","sample":{"productId":186656,"stockMessage":{"productTypeID":null,"quantityMinimum":1.0,"quantityMaximum":99.0,"productTypeQuantityMaximum":null,"quantityIncrement":1.0,"reserveQuantityMaximum":null,"unit":"","allowStockCheck":false,"pieceBreakdownMinimum":null,"pieceBreakdownMaximum":null,"allowBackInStockReminder":false,"freeStock":null,"nextPOFreeStock":null,"nextPODueDate":null,"totalPOFreeStock":null,"basketQuantityThresholds":[{"minimum":0,"maximum":99999.99,"stockMessages":[{"stockMessage":" more due in (1-2 weeks)","class":"","stockBreakdownTab":1}]}]},"orderButtonText":"Add to Basket","displayPrice":null,"displaySalePrice":null,"priceMessage":null},"largeSample":{"productId":186719,"stockMessage":{"productTypeID":null,"quantityMinimum":1.0,"quantityMaximum":99.0,"productTypeQuantityMaximum":null,"quantityIncrement":1.0,"reserveQuantityMaximum":null,"unit":"","allowStockCheck":false,"pieceBreakdownMinimum":null,"pieceBreakdownMaximum":null,"allowBackInStockReminder":false,"freeStock":null,"nextPOFreeStock":null,"nextPODueDate":null,"totalPOFreeStock":null,"basketQuantityThresholds":[{"minimum":0,"maximum":99999.99,"stockMessages":[{"stockMessage":" more due in (1-2 weeks)","class":"","stockBreakdownTab":1}]}]},"orderButtonText":"Add to Basket","displayPrice":null,"displaySalePrice":null,"priceMessage":null}}},"Product":{"productId":186616,"sortOrder":0,"productTypeId":15,"templateId":2,"code":"FDG2700/28","brand":"Designers Guild Essentials","gtin13":null,"name":"Opera - Sage","AKA":null,"size":null,"imageId":117164,"imageAltText":"Opera - Sage Cutting","imageTitleText":"Opera - Sage Cutting","rRPMessage":null,"rLRRP":null,"rLTradePrice":null,"displayPrice":null,"displaySalePrice":null,"priceMessage":null,"statusMessage":null,"urlSemantics":"fabric/designers-guild-essentials/opera-sage-fabric","productPageId":34226,"url":"/row/fabric/designers-guild-essentials/opera-sage-fabric/p34226","itemAvailability":"InStock","primaryProduct":true,"orderFormGroupId":null,"orderFormName":"Opera - Sage","attributes":null,"orderFormGroup":null,"orderFormProperties":[{"key":"Colour","value":"Sage"},{"key":"Code","value":"FDG2700/28"}],"controls":{"allowOrder":false,"allowReserve":false,"allowReserveWithBatchSample":false,"allowSample":false,"allowLargeSample":false,"allowBackInStockReminder":false,"disableOrder":false,"disableSample":false},"stockMessage":{"productTypeID":15,"quantityMinimum":1.0,"quantityMaximum":0.0,"productTypeQuantityMaximum":null,"quantityIncrement":0.1,"reserveQuantityMaximum":25.4,"unit":"m","allowStockCheck":false,"pieceBreakdownMinimum":1.0,"pieceBreakdownMaximum":50.0,"allowBackInStockReminder":false,"freeStock":25.4,"nextPOFreeStock":0.0,"nextPODueDate":null,"totalPOFreeStock":0.0,"basketQuantityThresholds":[{"minimum":0,"maximum":99999.99}]},"orderButtonText":"Add to Basket","reserveButtonText":"Reserve","reserveWithBatchSampleButtonText":"Reserve with Batch Sample","sample":{"productId":186656,"stockMessage":{"productTypeID":null,"quantityMinimum":1.0,"quantityMaximum":99.0,"productTypeQuantityMaximum":null,"quantityIncrement":1.0,"reserveQuantityMaximum":null,"unit":"","allowStockCheck":false,"pieceBreakdownMinimum":null,"pieceBreakdownMaximum":null,"allowBackInStockReminder":false,"freeStock":null,"nextPOFreeStock":null,"nextPODueDate":null,"totalPOFreeStock":null,"basketQuantityThresholds":[{"minimum":0,"maximum":99999.99,"stockMessages":[{"stockMessage":" more due in (1-2 weeks)","class":"","stockBreakdownTab":1}]}]},"orderButtonText":"Add to Basket","displayPrice":null,"displaySalePrice":null,"priceMessage":null},"largeSample":{"productId":186719,"stockMessage":{"productTypeID":null,"quantityMinimum":1.0,"quantityMaximum":99.0,"productTypeQuantityMaximum":null,"quantityIncrement":1.0,"reserveQuantityMaximum":null,"unit":"","allowStockCheck":false,"pieceBreakdownMinimum":null,"pieceBreakdownMaximum":null,"allowBackInStockReminder":false,"freeStock":null,"nextPOFreeStock":null,"nextPODueDate":null,"totalPOFreeStock":null,"basketQuantityThresholds":[{"minimum":0,"maximum":99999.99,"stockMessages":[{"stockMessage":" more due in (1-2 weeks)","class":"","stockBreakdownTab":1}]}]},"orderButtonText":"Add to Basket","displayPrice":null,"displaySalePrice":null,"priceMessage":null}},"Carousel":{"CarouselID":"#product-186616-carsouel","WrapperCSSClass":null,"AspectRatio":1.0,"Heading":"Opera - Sage","Images":[{"ImageID":117164,"SortOrder":0,"AltText":"Opera - Sage Cutting","Overlay":null,"MaxWidth":null,"ImageSize":1,"ForceLazyLoading":false}],"DisplayThumbnails":false,"DisplayDashes":true,"Interval":null,"PermitLargeImageModal":true},"ProductID":186616,"ProductTypeID":15,"ProductPageID":34226,"ProductCode":"FDG2700/28","Brand":"Designers Guild Essentials","OrderFormID":"#product-186616","OrderFormCarouselID":"#product-186616-slide","PrimaryProduct":true,"OrderFormGroupID":null,"OrderFormGroup":null,"Size":null,"OrderFormName":"Opera - Sage","BasketName":"Opera - Sage","SortOrder":0,"Attributes":null,"Image":{"imageId":117164,"templateImageId":2,"altText":"Opera - Sage Cutting","titleText":"Opera - Sage Cutting","sortOrder":0,"maxWidth":488},"OrderFormProperties":[{"Key":"Colour","Value":"Sage"},{"Key":"Code","Value":"FDG2700/28"}],"AllowSample":false,"AllowLargeSample":false,"AllowOrder":false,"AllowReserve":false,"AllowReserveWithBatchCutting":false,"ClientProductViewModels":"","URLKeywords":"fabric/designers-guild-essentials/opera-sage-fabric","ImageLinkToProductPage":true,"IsLifestyle":false,"IsHotspot":false}},{"X":24.9253963396221,"x":"calc(24.9254% - 12.5px)","Y":6.12882418832379,"y":"calc(6.1288% - 12.5px)","OverlayPosition":"top-left","Product":{"Solitary":false,"ProductBase":{"x":24.92539633962209,"y":6.1288241883237919,"product":{"productId":186615,"sortOrder":0,"productTypeId":15,"templateId":2,"code":"FDG2700/27","brand":"Designers Guild Essentials","gtin13":null,"name":"Opera - Moss","AKA":null,"size":null,"imageId":117171,"imageAltText":"Opera - Moss Cutting","imageTitleText":"Opera - Moss Cutting","rRPMessage":null,"rLRRP":null,"rLTradePrice":null,"displayPrice":null,"displaySalePrice":null,"priceMessage":null,"statusMessage":null,"urlSemantics":"fabric/designers-guild-essentials/opera-moss-fabric","productPageId":34225,"url":"/row/fabric/designers-guild-essentials/opera-moss-fabric/p34225","itemAvailability":"InStock","primaryProduct":true,"orderFormGroupId":null,"orderFormName":"Opera - Moss","attributes":null,"orderFormGroup":null,"orderFormProperties":[{"key":"Colour","value":"Moss"},{"key":"Code","value":"FDG2700/27"}],"controls":{"allowOrder":false,"allowReserve":false,"allowReserveWithBatchSample":false,"allowSample":false,"allowLargeSample":false,"allowBackInStockReminder":false,"disableOrder":false,"disableSample":false},"stockMessage":{"productTypeID":15,"quantityMinimum":1.0,"quantityMaximum":0.0,"productTypeQuantityMaximum":null,"quantityIncrement":0.1,"reserveQuantityMaximum":50.0,"unit":"m","allowStockCheck":false,"pieceBreakdownMinimum":1.0,"pieceBreakdownMaximum":50.0,"allowBackInStockReminder":false,"freeStock":54.0,"nextPOFreeStock":0.0,"nextPODueDate":null,"totalPOFreeStock":0.0,"basketQuantityThresholds":[{"minimum":0,"maximum":99999.99}]},"orderButtonText":"Add to Basket","reserveButtonText":"Reserve","reserveWithBatchSampleButtonText":"Reserve with Batch Sample","sample":{"productId":186655,"stockMessage":{"productTypeID":null,"quantityMinimum":1.0,"quantityMaximum":99.0,"productTypeQuantityMaximum":null,"quantityIncrement":1.0,"reserveQuantityMaximum":null,"unit":"","allowStockCheck":false,"pieceBreakdownMinimum":null,"pieceBreakdownMaximum":null,"allowBackInStockReminder":false,"freeStock":null,"nextPOFreeStock":null,"nextPODueDate":null,"totalPOFreeStock":null,"basketQuantityThresholds":[{"minimum":0,"maximum":99999.99,"stockMessages":[{"stockMessage":" more due in (1-2 weeks)","class":"","stockBreakdownTab":1}]}]},"orderButtonText":"Add to Basket","displayPrice":null,"displaySalePrice":null,"priceMessage":null},"largeSample":{"productId":186718,"stockMessage":{"productTypeID":null,"quantityMinimum":1.0,"quantityMaximum":99.0,"productTypeQuantityMaximum":null,"quantityIncrement":1.0,"reserveQuantityMaximum":null,"unit":"","allowStockCheck":false,"pieceBreakdownMinimum":null,"pieceBreakdownMaximum":null,"allowBackInStockReminder":false,"freeStock":null,"nextPOFreeStock":null,"nextPODueDate":null,"totalPOFreeStock":null,"basketQuantityThresholds":[{"minimum":0,"maximum":99999.99,"stockMessages":[{"stockMessage":" more due in (1-2 weeks)","class":"","stockBreakdownTab":1}]}]},"orderButtonText":"Add to Basket","displayPrice":null,"displaySalePrice":null,"priceMessage":null}}},"Product":{"productId":186615,"sortOrder":0,"productTypeId":15,"templateId":2,"code":"FDG2700/27","brand":"Designers Guild Essentials","gtin13":null,"name":"Opera - Moss","AKA":null,"size":null,"imageId":117171,"imageAltText":"Opera - Moss Cutting","imageTitleText":"Opera - Moss Cutting","rRPMessage":null,"rLRRP":null,"rLTradePrice":null,"displayPrice":null,"displaySalePrice":null,"priceMessage":null,"statusMessage":null,"urlSemantics":"fabric/designers-guild-essentials/opera-moss-fabric","productPageId":34225,"url":"/row/fabric/designers-guild-essentials/opera-moss-fabric/p34225","itemAvailability":"InStock","primaryProduct":true,"orderFormGroupId":null,"orderFormName":"Opera - Moss","attributes":null,"orderFormGroup":null,"orderFormProperties":[{"key":"Colour","value":"Moss"},{"key":"Code","value":"FDG2700/27"}],"controls":{"allowOrder":false,"allowReserve":false,"allowReserveWithBatchSample":false,"allowSample":false,"allowLargeSample":false,"allowBackInStockReminder":false,"disableOrder":false,"disableSample":false},"stockMessage":{"productTypeID":15,"quantityMinimum":1.0,"quantityMaximum":0.0,"productTypeQuantityMaximum":null,"quantityIncrement":0.1,"reserveQuantityMaximum":50.0,"unit":"m","allowStockCheck":false,"pieceBreakdownMinimum":1.0,"pieceBreakdownMaximum":50.0,"allowBackInStockReminder":false,"freeStock":54.0,"nextPOFreeStock":0.0,"nextPODueDate":null,"totalPOFreeStock":0.0,"basketQuantityThresholds":[{"minimum":0,"maximum":99999.99}]},"orderButtonText":"Add to Basket","reserveButtonText":"Reserve","reserveWithBatchSampleButtonText":"Reserve with Batch Sample","sample":{"productId":186655,"stockMessage":{"productTypeID":null,"quantityMinimum":1.0,"quantityMaximum":99.0,"productTypeQuantityMaximum":null,"quantityIncrement":1.0,"reserveQuantityMaximum":null,"unit":"","allowStockCheck":false,"pieceBreakdownMinimum":null,"pieceBreakdownMaximum":null,"allowBackInStockReminder":false,"freeStock":null,"nextPOFreeStock":null,"nextPODueDate":null,"totalPOFreeStock":null,"basketQuantityThresholds":[{"minimum":0,"maximum":99999.99,"stockMessages":[{"stockMessage":" more due in (1-2 weeks)","class":"","stockBreakdownTab":1}]}]},"orderButtonText":"Add to Basket","displayPrice":null,"displaySalePrice":null,"priceMessage":null},"largeSample":{"productId":186718,"stockMessage":{"productTypeID":null,"quantityMinimum":1.0,"quantityMaximum":99.0,"productTypeQuantityMaximum":null,"quantityIncrement":1.0,"reserveQuantityMaximum":null,"unit":"","allowStockCheck":false,"pieceBreakdownMinimum":null,"pieceBreakdownMaximum":null,"allowBackInStockReminder":false,"freeStock":null,"nextPOFreeStock":null,"nextPODueDate":null,"totalPOFreeStock":null,"basketQuantityThresholds":[{"minimum":0,"maximum":99999.99,"stockMessages":[{"stockMessage":" more due in (1-2 weeks)","class":"","stockBreakdownTab":1}]}]},"orderButtonText":"Add to Basket","displayPrice":null,"displaySalePrice":null,"priceMessage":null}},"Carousel":{"CarouselID":"#product-186615-carsouel","WrapperCSSClass":null,"AspectRatio":1.0,"Heading":"Opera - Moss","Images":[{"ImageID":117171,"SortOrder":0,"AltText":"Opera - Moss Cutting","Overlay":null,"MaxWidth":null,"ImageSize":1,"ForceLazyLoading":false}],"DisplayThumbnails":false,"DisplayDashes":true,"Interval":null,"PermitLargeImageModal":true},"ProductID":186615,"ProductTypeID":15,"ProductPageID":34225,"ProductCode":"FDG2700/27","Brand":"Designers Guild Essentials","OrderFormID":"#product-186615","OrderFormCarouselID":"#product-186615-slide","PrimaryProduct":true,"OrderFormGroupID":null,"OrderFormGroup":null,"Size":null,"OrderFormName":"Opera - Moss","BasketName":"Opera - Moss","SortOrder":0,"Attributes":null,"Image":{"imageId":117171,"templateImageId":2,"altText":"Opera - Moss Cutting","titleText":"Opera - Moss Cutting","sortOrder":0,"maxWidth":488},"OrderFormProperties":[{"Key":"Colour","Value":"Moss"},{"Key":"Code","Value":"FDG2700/27"}],"AllowSample":false,"AllowLargeSample":false,"AllowOrder":false,"AllowReserve":false,"AllowReserveWithBatchCutting":false,"ClientProductViewModels":"","URLKeywords":"fabric/designers-guild-essentials/opera-moss-fabric","ImageLinkToProductPage":true,"IsLifestyle":false,"IsHotspot":false}},{"X":26.4041999628444,"x":"calc(26.4042% - 12.5px)","Y":20.735770756613,"y":"calc(20.7358% - 12.5px)","OverlayPosition":"top-left","Product":{"Solitary":false,"ProductBase":{"x":26.404199962844391,"y":20.73577075661299,"product":{"productId":186614,"sortOrder":0,"productTypeId":15,"templateId":2,"code":"FDG2700/26","brand":"Designers Guild Essentials","gtin13":null,"name":"Opera - Pistachio","AKA":null,"size":null,"imageId":117172,"imageAltText":"Opera - Pistachio Cutting","imageTitleText":"Opera - Pistachio Cutting","rRPMessage":null,"rLRRP":null,"rLTradePrice":null,"displayPrice":null,"displaySalePrice":null,"priceMessage":null,"statusMessage":null,"urlSemantics":"fabric/designers-guild-essentials/opera-pistachio-fabric","productPageId":34224,"url":"/row/fabric/designers-guild-essentials/opera-pistachio-fabric/p34224","itemAvailability":"InStock","primaryProduct":true,"orderFormGroupId":null,"orderFormName":"Opera - Pistachio","attributes":null,"orderFormGroup":null,"orderFormProperties":[{"key":"Colour","value":"Pistachio"},{"key":"Code","value":"FDG2700/26"}],"controls":{"allowOrder":false,"allowReserve":false,"allowReserveWithBatchSample":false,"allowSample":false,"allowLargeSample":false,"allowBackInStockReminder":false,"disableOrder":false,"disableSample":false},"stockMessage":{"productTypeID":15,"quantityMinimum":1.0,"quantityMaximum":0.0,"productTypeQuantityMaximum":null,"quantityIncrement":0.1,"reserveQuantityMaximum":19.83,"unit":"m","allowStockCheck":false,"pieceBreakdownMinimum":1.0,"pieceBreakdownMaximum":50.0,"allowBackInStockReminder":false,"freeStock":19.83,"nextPOFreeStock":0.0,"nextPODueDate":null,"totalPOFreeStock":0.0,"basketQuantityThresholds":[{"minimum":0,"maximum":99999.99}]},"orderButtonText":"Add to Basket","reserveButtonText":"Reserve","reserveWithBatchSampleButtonText":"Reserve with Batch Sample","sample":{"productId":186654,"stockMessage":{"productTypeID":null,"quantityMinimum":1.0,"quantityMaximum":99.0,"productTypeQuantityMaximum":null,"quantityIncrement":1.0,"reserveQuantityMaximum":null,"unit":"","allowStockCheck":false,"pieceBreakdownMinimum":null,"pieceBreakdownMaximum":null,"allowBackInStockReminder":false,"freeStock":null,"nextPOFreeStock":null,"nextPODueDate":null,"totalPOFreeStock":null,"basketQuantityThresholds":[{"minimum":0,"maximum":99999.99,"stockMessages":[{"stockMessage":" more due in (1-2 weeks)","class":"","stockBreakdownTab":1}]}]},"orderButtonText":"Add to Basket","displayPrice":null,"displaySalePrice":null,"priceMessage":null},"largeSample":{"productId":186717,"stockMessage":{"productTypeID":null,"quantityMinimum":1.0,"quantityMaximum":99.0,"productTypeQuantityMaximum":null,"quantityIncrement":1.0,"reserveQuantityMaximum":null,"unit":"","allowStockCheck":false,"pieceBreakdownMinimum":null,"pieceBreakdownMaximum":null,"allowBackInStockReminder":false,"freeStock":null,"nextPOFreeStock":null,"nextPODueDate":null,"totalPOFreeStock":null,"basketQuantityThresholds":[{"minimum":0,"maximum":99999.99,"stockMessages":[{"stockMessage":" more due in (1-2 weeks)","class":"","stockBreakdownTab":1}]}]},"orderButtonText":"Add to Basket","displayPrice":null,"displaySalePrice":null,"priceMessage":null}}},"Product":{"productId":186614,"sortOrder":0,"productTypeId":15,"templateId":2,"code":"FDG2700/26","brand":"Designers Guild Essentials","gtin13":null,"name":"Opera - Pistachio","AKA":null,"size":null,"imageId":117172,"imageAltText":"Opera - Pistachio Cutting","imageTitleText":"Opera - Pistachio Cutting","rRPMessage":null,"rLRRP":null,"rLTradePrice":null,"displayPrice":null,"displaySalePrice":null,"priceMessage":null,"statusMessage":null,"urlSemantics":"fabric/designers-guild-essentials/opera-pistachio-fabric","productPageId":34224,"url":"/row/fabric/designers-guild-essentials/opera-pistachio-fabric/p34224","itemAvailability":"InStock","primaryProduct":true,"orderFormGroupId":null,"orderFormName":"Opera - Pistachio","attributes":null,"orderFormGroup":null,"orderFormProperties":[{"key":"Colour","value":"Pistachio"},{"key":"Code","value":"FDG2700/26"}],"controls":{"allowOrder":false,"allowReserve":false,"allowReserveWithBatchSample":false,"allowSample":false,"allowLargeSample":false,"allowBackInStockReminder":false,"disableOrder":false,"disableSample":false},"stockMessage":{"productTypeID":15,"quantityMinimum":1.0,"quantityMaximum":0.0,"productTypeQuantityMaximum":null,"quantityIncrement":0.1,"reserveQuantityMaximum":19.83,"unit":"m","allowStockCheck":false,"pieceBreakdownMinimum":1.0,"pieceBreakdownMaximum":50.0,"allowBackInStockReminder":false,"freeStock":19.83,"nextPOFreeStock":0.0,"nextPODueDate":null,"totalPOFreeStock":0.0,"basketQuantityThresholds":[{"minimum":0,"maximum":99999.99}]},"orderButtonText":"Add to Basket","reserveButtonText":"Reserve","reserveWithBatchSampleButtonText":"Reserve with Batch Sample","sample":{"productId":186654,"stockMessage":{"productTypeID":null,"quantityMinimum":1.0,"quantityMaximum":99.0,"productTypeQuantityMaximum":null,"quantityIncrement":1.0,"reserveQuantityMaximum":null,"unit":"","allowStockCheck":false,"pieceBreakdownMinimum":null,"pieceBreakdownMaximum":null,"allowBackInStockReminder":false,"freeStock":null,"nextPOFreeStock":null,"nextPODueDate":null,"totalPOFreeStock":null,"basketQuantityThresholds":[{"minimum":0,"maximum":99999.99,"stockMessages":[{"stockMessage":" more due in (1-2 weeks)","class":"","stockBreakdownTab":1}]}]},"orderButtonText":"Add to Basket","displayPrice":null,"displaySalePrice":null,"priceMessage":null},"largeSample":{"productId":186717,"stockMessage":{"productTypeID":null,"quantityMinimum":1.0,"quantityMaximum":99.0,"productTypeQuantityMaximum":null,"quantityIncrement":1.0,"reserveQuantityMaximum":null,"unit":"","allowStockCheck":false,"pieceBreakdownMinimum":null,"pieceBreakdownMaximum":null,"allowBackInStockReminder":false,"freeStock":null,"nextPOFreeStock":null,"nextPODueDate":null,"totalPOFreeStock":null,"basketQuantityThresholds":[{"minimum":0,"maximum":99999.99,"stockMessages":[{"stockMessage":" more due in (1-2 weeks)","class":"","stockBreakdownTab":1}]}]},"orderButtonText":"Add to Basket","displayPrice":null,"displaySalePrice":null,"priceMessage":null}},"Carousel":{"CarouselID":"#product-186614-carsouel","WrapperCSSClass":null,"AspectRatio":1.0,"Heading":"Opera - Pistachio","Images":[{"ImageID":117172,"SortOrder":0,"AltText":"Opera - Pistachio Cutting","Overlay":null,"MaxWidth":null,"ImageSize":1,"ForceLazyLoading":false}],"DisplayThumbnails":false,"DisplayDashes":true,"Interval":null,"PermitLargeImageModal":true},"ProductID":186614,"ProductTypeID":15,"ProductPageID":34224,"ProductCode":"FDG2700/26","Brand":"Designers Guild Essentials","OrderFormID":"#product-186614","OrderFormCarouselID":"#product-186614-slide","PrimaryProduct":true,"OrderFormGroupID":null,"OrderFormGroup":null,"Size":null,"OrderFormName":"Opera - Pistachio","BasketName":"Opera - Pistachio","SortOrder":0,"Attributes":null,"Image":{"imageId":117172,"templateImageId":2,"altText":"Opera - Pistachio Cutting","titleText":"Opera - Pistachio Cutting","sortOrder":0,"maxWidth":488},"OrderFormProperties":[{"Key":"Colour","Value":"Pistachio"},{"Key":"Code","Value":"FDG2700/26"}],"AllowSample":false,"AllowLargeSample":false,"AllowOrder":false,"AllowReserve":false,"AllowReserveWithBatchCutting":false,"ClientProductViewModels":"","URLKeywords":"fabric/designers-guild-essentials/opera-pistachio-fabric","ImageLinkToProductPage":true,"IsLifestyle":false,"IsHotspot":false}},{"X":49.7129406357954,"x":"calc(49.7129% - 12.5px)","Y":33.9997227948583,"y":"calc(33.9997% - 12.5px)","OverlayPosition":"top-left","Product":{"Solitary":false,"ProductBase":{"x":49.712940635795363,"y":33.999722794858279,"product":{"productId":186970,"sortOrder":0,"productTypeId":15,"templateId":2,"code":"FDG2701/17","brand":"Designers Guild Essentials","gtin13":null,"name":"Skye - Graphite","AKA":null,"size":null,"imageId":116912,"imageAltText":"Skye - Graphite Cutting","imageTitleText":"Skye - Graphite Cutting","rRPMessage":null,"rLRRP":null,"rLTradePrice":null,"displayPrice":null,"displaySalePrice":null,"priceMessage":null,"statusMessage":null,"urlSemantics":"fabric/designers-guild-essentials/skye-graphite-fabric","productPageId":34191,"url":"/row/fabric/designers-guild-essentials/skye-graphite-fabric/p34191","itemAvailability":"InStock","primaryProduct":true,"orderFormGroupId":null,"orderFormName":"Skye - Graphite","attributes":null,"orderFormGroup":null,"orderFormProperties":[{"key":"Colour","value":"Graphite"},{"key":"Code","value":"FDG2701/17"}],"controls":{"allowOrder":false,"allowReserve":false,"allowReserveWithBatchSample":false,"allowSample":false,"allowLargeSample":false,"allowBackInStockReminder":false,"disableOrder":false,"disableSample":false},"stockMessage":{"productTypeID":15,"quantityMinimum":1.0,"quantityMaximum":0.0,"productTypeQuantityMaximum":null,"quantityIncrement":0.1,"reserveQuantityMaximum":48.0,"unit":"m","allowStockCheck":false,"pieceBreakdownMinimum":1.0,"pieceBreakdownMaximum":50.0,"allowBackInStockReminder":false,"freeStock":48.0,"nextPOFreeStock":0.0,"nextPODueDate":null,"totalPOFreeStock":0.0,"basketQuantityThresholds":[{"minimum":0,"maximum":99999.99}]},"orderButtonText":"Add to Basket","reserveButtonText":"Reserve","reserveWithBatchSampleButtonText":"Reserve with Batch Sample","sample":{"productId":187025,"stockMessage":{"productTypeID":null,"quantityMinimum":1.0,"quantityMaximum":99.0,"productTypeQuantityMaximum":null,"quantityIncrement":1.0,"reserveQuantityMaximum":null,"unit":"","allowStockCheck":false,"pieceBreakdownMinimum":null,"pieceBreakdownMaximum":null,"allowBackInStockReminder":false,"freeStock":null,"nextPOFreeStock":null,"nextPODueDate":null,"totalPOFreeStock":null,"basketQuantityThresholds":[{"minimum":0,"maximum":99999.99,"stockMessages":[{"stockMessage":" more due in (1-2 weeks)","class":"","stockBreakdownTab":1}]}]},"orderButtonText":"Add to Basket","displayPrice":null,"displaySalePrice":null,"priceMessage":null},"largeSample":{"productId":187026,"stockMessage":{"productTypeID":null,"quantityMinimum":1.0,"quantityMaximum":99.0,"productTypeQuantityMaximum":null,"quantityIncrement":1.0,"reserveQuantityMaximum":null,"unit":"","allowStockCheck":false,"pieceBreakdownMinimum":null,"pieceBreakdownMaximum":null,"allowBackInStockReminder":false,"freeStock":null,"nextPOFreeStock":null,"nextPODueDate":null,"totalPOFreeStock":null,"basketQuantityThresholds":[{"minimum":0,"maximum":99999.99,"stockMessages":[{"stockMessage":" more due in (1-2 weeks)","class":"","stockBreakdownTab":1}]}]},"orderButtonText":"Add to Basket","displayPrice":null,"displaySalePrice":null,"priceMessage":null}}},"Product":{"productId":186970,"sortOrder":0,"productTypeId":15,"templateId":2,"code":"FDG2701/17","brand":"Designers Guild Essentials","gtin13":null,"name":"Skye - Graphite","AKA":null,"size":null,"imageId":116912,"imageAltText":"Skye - Graphite Cutting","imageTitleText":"Skye - Graphite Cutting","rRPMessage":null,"rLRRP":null,"rLTradePrice":null,"displayPrice":null,"displaySalePrice":null,"priceMessage":null,"statusMessage":null,"urlSemantics":"fabric/designers-guild-essentials/skye-graphite-fabric","productPageId":34191,"url":"/row/fabric/designers-guild-essentials/skye-graphite-fabric/p34191","itemAvailability":"InStock","primaryProduct":true,"orderFormGroupId":null,"orderFormName":"Skye - Graphite","attributes":null,"orderFormGroup":null,"orderFormProperties":[{"key":"Colour","value":"Graphite"},{"key":"Code","value":"FDG2701/17"}],"controls":{"allowOrder":false,"allowReserve":false,"allowReserveWithBatchSample":false,"allowSample":false,"allowLargeSample":false,"allowBackInStockReminder":false,"disableOrder":false,"disableSample":false},"stockMessage":{"productTypeID":15,"quantityMinimum":1.0,"quantityMaximum":0.0,"productTypeQuantityMaximum":null,"quantityIncrement":0.1,"reserveQuantityMaximum":48.0,"unit":"m","allowStockCheck":false,"pieceBreakdownMinimum":1.0,"pieceBreakdownMaximum":50.0,"allowBackInStockReminder":false,"freeStock":48.0,"nextPOFreeStock":0.0,"nextPODueDate":null,"totalPOFreeStock":0.0,"basketQuantityThresholds":[{"minimum":0,"maximum":99999.99}]},"orderButtonText":"Add to Basket","reserveButtonText":"Reserve","reserveWithBatchSampleButtonText":"Reserve with Batch Sample","sample":{"productId":187025,"stockMessage":{"productTypeID":null,"quantityMinimum":1.0,"quantityMaximum":99.0,"productTypeQuantityMaximum":null,"quantityIncrement":1.0,"reserveQuantityMaximum":null,"unit":"","allowStockCheck":false,"pieceBreakdownMinimum":null,"pieceBreakdownMaximum":null,"allowBackInStockReminder":false,"freeStock":null,"nextPOFreeStock":null,"nextPODueDate":null,"totalPOFreeStock":null,"basketQuantityThresholds":[{"minimum":0,"maximum":99999.99,"stockMessages":[{"stockMessage":" more due in (1-2 weeks)","class":"","stockBreakdownTab":1}]}]},"orderButtonText":"Add to Basket","displayPrice":null,"displaySalePrice":null,"priceMessage":null},"largeSample":{"productId":187026,"stockMessage":{"productTypeID":null,"quantityMinimum":1.0,"quantityMaximum":99.0,"productTypeQuantityMaximum":null,"quantityIncrement":1.0,"reserveQuantityMaximum":null,"unit":"","allowStockCheck":false,"pieceBreakdownMinimum":null,"pieceBreakdownMaximum":null,"allowBackInStockReminder":false,"freeStock":null,"nextPOFreeStock":null,"nextPODueDate":null,"totalPOFreeStock":null,"basketQuantityThresholds":[{"minimum":0,"maximum":99999.99,"stockMessages":[{"stockMessage":" more due in (1-2 weeks)","class":"","stockBreakdownTab":1}]}]},"orderButtonText":"Add to Basket","displayPrice":null,"displaySalePrice":null,"priceMessage":null}},"Carousel":{"CarouselID":"#product-186970-carsouel","WrapperCSSClass":null,"AspectRatio":1.0,"Heading":"Skye - Graphite","Images":[{"ImageID":116912,"SortOrder":0,"AltText":"Skye - Graphite Cutting","Overlay":null,"MaxWidth":null,"ImageSize":1,"ForceLazyLoading":false}],"DisplayThumbnails":false,"DisplayDashes":true,"Interval":null,"PermitLargeImageModal":true},"ProductID":186970,"ProductTypeID":15,"ProductPageID":34191,"ProductCode":"FDG2701/17","Brand":"Designers Guild Essentials","OrderFormID":"#product-186970","OrderFormCarouselID":"#product-186970-slide","PrimaryProduct":true,"OrderFormGroupID":null,"OrderFormGroup":null,"Size":null,"OrderFormName":"Skye - Graphite","BasketName":"Skye - Graphite","SortOrder":0,"Attributes":null,"Image":{"imageId":116912,"templateImageId":2,"altText":"Skye - Graphite Cutting","titleText":"Skye - Graphite Cutting","sortOrder":0,"maxWidth":488},"OrderFormProperties":[{"Key":"Colour","Value":"Graphite"},{"Key":"Code","Value":"FDG2701/17"}],"AllowSample":false,"AllowLargeSample":false,"AllowOrder":false,"AllowReserve":false,"AllowReserveWithBatchCutting":false,"ClientProductViewModels":"","URLKeywords":"fabric/designers-guild-essentials/skye-graphite-fabric","ImageLinkToProductPage":true,"IsLifestyle":false,"IsHotspot":false}},{"X":64.4607287509713,"x":"calc(64.4607% - 12.5px)","Y":40.2016398835325,"y":"calc(40.2016% - 12.5px)","OverlayPosition":"top-right","Product":{"Solitary":false,"ProductBase":{"x":64.460728750971256,"y":40.201639883532494,"product":{"productId":186965,"sortOrder":0,"productTypeId":15,"templateId":2,"code":"FDG2701/12","brand":"Designers Guild Essentials","gtin13":null,"name":"Skye - Zinc","AKA":null,"size":null,"imageId":116917,"imageAltText":"Skye - Zinc Cutting","imageTitleText":"Skye - Zinc Cutting","rRPMessage":null,"rLRRP":null,"rLTradePrice":null,"displayPrice":null,"displaySalePrice":null,"priceMessage":null,"statusMessage":null,"urlSemantics":"fabric/designers-guild-essentials/skye-zinc-fabric","productPageId":34186,"url":"/row/fabric/designers-guild-essentials/skye-zinc-fabric/p34186","itemAvailability":"InStock","primaryProduct":true,"orderFormGroupId":null,"orderFormName":"Skye - Zinc","attributes":null,"orderFormGroup":null,"orderFormProperties":[{"key":"Colour","value":"Zinc"},{"key":"Code","value":"FDG2701/12"}],"controls":{"allowOrder":false,"allowReserve":false,"allowReserveWithBatchSample":false,"allowSample":false,"allowLargeSample":false,"allowBackInStockReminder":false,"disableOrder":false,"disableSample":false},"stockMessage":{"productTypeID":15,"quantityMinimum":1.0,"quantityMaximum":0.0,"productTypeQuantityMaximum":null,"quantityIncrement":0.1,"reserveQuantityMaximum":50.0,"unit":"m","allowStockCheck":false,"pieceBreakdownMinimum":1.0,"pieceBreakdownMaximum":50.0,"allowBackInStockReminder":false,"freeStock":74.4,"nextPOFreeStock":0.0,"nextPODueDate":null,"totalPOFreeStock":0.0,"basketQuantityThresholds":[{"minimum":0,"maximum":99999.99}]},"orderButtonText":"Add to Basket","reserveButtonText":"Reserve","reserveWithBatchSampleButtonText":"Reserve with Batch Sample","sample":{"productId":187035,"stockMessage":{"productTypeID":null,"quantityMinimum":1.0,"quantityMaximum":99.0,"productTypeQuantityMaximum":null,"quantityIncrement":1.0,"reserveQuantityMaximum":null,"unit":"","allowStockCheck":false,"pieceBreakdownMinimum":null,"pieceBreakdownMaximum":null,"allowBackInStockReminder":false,"freeStock":null,"nextPOFreeStock":null,"nextPODueDate":null,"totalPOFreeStock":null,"basketQuantityThresholds":[{"minimum":0,"maximum":99999.99,"stockMessages":[{"stockMessage":" more due in (1-2 weeks)","class":"","stockBreakdownTab":1}]}]},"orderButtonText":"Add to Basket","displayPrice":null,"displaySalePrice":null,"priceMessage":null},"largeSample":{"productId":187036,"stockMessage":{"productTypeID":null,"quantityMinimum":1.0,"quantityMaximum":99.0,"productTypeQuantityMaximum":null,"quantityIncrement":1.0,"reserveQuantityMaximum":null,"unit":"","allowStockCheck":false,"pieceBreakdownMinimum":null,"pieceBreakdownMaximum":null,"allowBackInStockReminder":false,"freeStock":null,"nextPOFreeStock":null,"nextPODueDate":null,"totalPOFreeStock":null,"basketQuantityThresholds":[{"minimum":0,"maximum":99999.99,"stockMessages":[{"stockMessage":" more due in (1-2 weeks)","class":"","stockBreakdownTab":1}]}]},"orderButtonText":"Add to Basket","displayPrice":null,"displaySalePrice":null,"priceMessage":null}}},"Product":{"productId":186965,"sortOrder":0,"productTypeId":15,"templateId":2,"code":"FDG2701/12","brand":"Designers Guild Essentials","gtin13":null,"name":"Skye - Zinc","AKA":null,"size":null,"imageId":116917,"imageAltText":"Skye - Zinc Cutting","imageTitleText":"Skye - Zinc Cutting","rRPMessage":null,"rLRRP":null,"rLTradePrice":null,"displayPrice":null,"displaySalePrice":null,"priceMessage":null,"statusMessage":null,"urlSemantics":"fabric/designers-guild-essentials/skye-zinc-fabric","productPageId":34186,"url":"/row/fabric/designers-guild-essentials/skye-zinc-fabric/p34186","itemAvailability":"InStock","primaryProduct":true,"orderFormGroupId":null,"orderFormName":"Skye - Zinc","attributes":null,"orderFormGroup":null,"orderFormProperties":[{"key":"Colour","value":"Zinc"},{"key":"Code","value":"FDG2701/12"}],"controls":{"allowOrder":false,"allowReserve":false,"allowReserveWithBatchSample":false,"allowSample":false,"allowLargeSample":false,"allowBackInStockReminder":false,"disableOrder":false,"disableSample":false},"stockMessage":{"productTypeID":15,"quantityMinimum":1.0,"quantityMaximum":0.0,"productTypeQuantityMaximum":null,"quantityIncrement":0.1,"reserveQuantityMaximum":50.0,"unit":"m","allowStockCheck":false,"pieceBreakdownMinimum":1.0,"pieceBreakdownMaximum":50.0,"allowBackInStockReminder":false,"freeStock":74.4,"nextPOFreeStock":0.0,"nextPODueDate":null,"totalPOFreeStock":0.0,"basketQuantityThresholds":[{"minimum":0,"maximum":99999.99}]},"orderButtonText":"Add to Basket","reserveButtonText":"Reserve","reserveWithBatchSampleButtonText":"Reserve with Batch Sample","sample":{"productId":187035,"stockMessage":{"productTypeID":null,"quantityMinimum":1.0,"quantityMaximum":99.0,"productTypeQuantityMaximum":null,"quantityIncrement":1.0,"reserveQuantityMaximum":null,"unit":"","allowStockCheck":false,"pieceBreakdownMinimum":null,"pieceBreakdownMaximum":null,"allowBackInStockReminder":false,"freeStock":null,"nextPOFreeStock":null,"nextPODueDate":null,"totalPOFreeStock":null,"basketQuantityThresholds":[{"minimum":0,"maximum":99999.99,"stockMessages":[{"stockMessage":" more due in (1-2 weeks)","class":"","stockBreakdownTab":1}]}]},"orderButtonText":"Add to Basket","displayPrice":null,"displaySalePrice":null,"priceMessage":null},"largeSample":{"productId":187036,"stockMessage":{"productTypeID":null,"quantityMinimum":1.0,"quantityMaximum":99.0,"productTypeQuantityMaximum":null,"quantityIncrement":1.0,"reserveQuantityMaximum":null,"unit":"","allowStockCheck":false,"pieceBreakdownMinimum":null,"pieceBreakdownMaximum":null,"allowBackInStockReminder":false,"freeStock":null,"nextPOFreeStock":null,"nextPODueDate":null,"totalPOFreeStock":null,"basketQuantityThresholds":[{"minimum":0,"maximum":99999.99,"stockMessages":[{"stockMessage":" more due in (1-2 weeks)","class":"","stockBreakdownTab":1}]}]},"orderButtonText":"Add to Basket","displayPrice":null,"displaySalePrice":null,"priceMessage":null}},"Carousel":{"CarouselID":"#product-186965-carsouel","WrapperCSSClass":null,"AspectRatio":1.0,"Heading":"Skye - Zinc","Images":[{"ImageID":116917,"SortOrder":0,"AltText":"Skye - Zinc Cutting","Overlay":null,"MaxWidth":null,"ImageSize":1,"ForceLazyLoading":false}],"DisplayThumbnails":false,"DisplayDashes":true,"Interval":null,"PermitLargeImageModal":true},"ProductID":186965,"ProductTypeID":15,"ProductPageID":34186,"ProductCode":"FDG2701/12","Brand":"Designers Guild Essentials","OrderFormID":"#product-186965","OrderFormCarouselID":"#product-186965-slide","PrimaryProduct":true,"OrderFormGroupID":null,"OrderFormGroup":null,"Size":null,"OrderFormName":"Skye - Zinc","BasketName":"Skye - Zinc","SortOrder":0,"Attributes":null,"Image":{"imageId":116917,"templateImageId":2,"altText":"Skye - Zinc Cutting","titleText":"Skye - Zinc Cutting","sortOrder":0,"maxWidth":488},"OrderFormProperties":[{"Key":"Colour","Value":"Zinc"},{"Key":"Code","Value":"FDG2701/12"}],"AllowSample":false,"AllowLargeSample":false,"AllowOrder":false,"AllowReserve":false,"AllowReserveWithBatchCutting":false,"ClientProductViewModels":"","URLKeywords":"fabric/designers-guild-essentials/skye-zinc-fabric","ImageLinkToProductPage":true,"IsLifestyle":false,"IsHotspot":false}},{"X":75.2247975372269,"x":"calc(75.2248% - 12.5px)","Y":54.0691827214407,"y":"calc(54.0692% - 12.5px)","OverlayPosition":"top-right","Product":{"Solitary":false,"ProductBase":{"x":75.224797537226877,"y":54.069182721440662,"product":{"productId":186967,"sortOrder":0,"productTypeId":15,"templateId":2,"code":"FDG2701/14","brand":"Designers Guild Essentials","gtin13":null,"name":"Skye - Steel","AKA":null,"size":null,"imageId":116920,"imageAltText":"Skye - Steel Cutting","imageTitleText":"Skye - Steel Cutting","rRPMessage":null,"rLRRP":null,"rLTradePrice":null,"displayPrice":null,"displaySalePrice":null,"priceMessage":null,"statusMessage":null,"urlSemantics":"fabric/designers-guild-essentials/skye-steel-fabric","productPageId":34188,"url":"/row/fabric/designers-guild-essentials/skye-steel-fabric/p34188","itemAvailability":"LimitedAvailability","primaryProduct":true,"orderFormGroupId":null,"orderFormName":"Skye - Steel","attributes":null,"orderFormGroup":null,"orderFormProperties":[{"key":"Colour","value":"Steel"},{"key":"Code","value":"FDG2701/14"}],"controls":{"allowOrder":false,"allowReserve":false,"allowReserveWithBatchSample":false,"allowSample":false,"allowLargeSample":false,"allowBackInStockReminder":false,"disableOrder":false,"disableSample":false},"stockMessage":{"productTypeID":15,"quantityMinimum":1.0,"quantityMaximum":0.0,"productTypeQuantityMaximum":null,"quantityIncrement":0.1,"reserveQuantityMaximum":1.0,"unit":"m","allowStockCheck":false,"pieceBreakdownMinimum":1.0,"pieceBreakdownMaximum":50.0,"allowBackInStockReminder":false,"freeStock":1.0,"nextPOFreeStock":0.0,"nextPODueDate":null,"totalPOFreeStock":0.0,"basketQuantityThresholds":[{"minimum":0,"maximum":99999.99}]},"orderButtonText":"Add to Basket","reserveButtonText":"Reserve","reserveWithBatchSampleButtonText":"Reserve with Batch Sample","sample":{"productId":187031,"stockMessage":{"productTypeID":null,"quantityMinimum":1.0,"quantityMaximum":99.0,"productTypeQuantityMaximum":null,"quantityIncrement":1.0,"reserveQuantityMaximum":null,"unit":"","allowStockCheck":false,"pieceBreakdownMinimum":null,"pieceBreakdownMaximum":null,"allowBackInStockReminder":false,"freeStock":null,"nextPOFreeStock":null,"nextPODueDate":null,"totalPOFreeStock":null,"basketQuantityThresholds":[{"minimum":0,"maximum":99999.99,"stockMessages":[{"stockMessage":" more due in (1-2 weeks)","class":"","stockBreakdownTab":1}]}]},"orderButtonText":"Add to Basket","displayPrice":null,"displaySalePrice":null,"priceMessage":null},"largeSample":{"productId":187032,"stockMessage":{"productTypeID":null,"quantityMinimum":1.0,"quantityMaximum":99.0,"productTypeQuantityMaximum":null,"quantityIncrement":1.0,"reserveQuantityMaximum":null,"unit":"","allowStockCheck":false,"pieceBreakdownMinimum":null,"pieceBreakdownMaximum":null,"allowBackInStockReminder":false,"freeStock":null,"nextPOFreeStock":null,"nextPODueDate":null,"totalPOFreeStock":null,"basketQuantityThresholds":[{"minimum":0,"maximum":99999.99,"stockMessages":[{"stockMessage":" more due in (1-2 weeks)","class":"","stockBreakdownTab":1}]}]},"orderButtonText":"Add to Basket","displayPrice":null,"displaySalePrice":null,"priceMessage":null}}},"Product":{"productId":186967,"sortOrder":0,"productTypeId":15,"templateId":2,"code":"FDG2701/14","brand":"Designers Guild Essentials","gtin13":null,"name":"Skye - Steel","AKA":null,"size":null,"imageId":116920,"imageAltText":"Skye - Steel Cutting","imageTitleText":"Skye - Steel Cutting","rRPMessage":null,"rLRRP":null,"rLTradePrice":null,"displayPrice":null,"displaySalePrice":null,"priceMessage":null,"statusMessage":null,"urlSemantics":"fabric/designers-guild-essentials/skye-steel-fabric","productPageId":34188,"url":"/row/fabric/designers-guild-essentials/skye-steel-fabric/p34188","itemAvailability":"LimitedAvailability","primaryProduct":true,"orderFormGroupId":null,"orderFormName":"Skye - Steel","attributes":null,"orderFormGroup":null,"orderFormProperties":[{"key":"Colour","value":"Steel"},{"key":"Code","value":"FDG2701/14"}],"controls":{"allowOrder":false,"allowReserve":false,"allowReserveWithBatchSample":false,"allowSample":false,"allowLargeSample":false,"allowBackInStockReminder":false,"disableOrder":false,"disableSample":false},"stockMessage":{"productTypeID":15,"quantityMinimum":1.0,"quantityMaximum":0.0,"productTypeQuantityMaximum":null,"quantityIncrement":0.1,"reserveQuantityMaximum":1.0,"unit":"m","allowStockCheck":false,"pieceBreakdownMinimum":1.0,"pieceBreakdownMaximum":50.0,"allowBackInStockReminder":false,"freeStock":1.0,"nextPOFreeStock":0.0,"nextPODueDate":null,"totalPOFreeStock":0.0,"basketQuantityThresholds":[{"minimum":0,"maximum":99999.99}]},"orderButtonText":"Add to Basket","reserveButtonText":"Reserve","reserveWithBatchSampleButtonText":"Reserve with Batch Sample","sample":{"productId":187031,"stockMessage":{"productTypeID":null,"quantityMinimum":1.0,"quantityMaximum":99.0,"productTypeQuantityMaximum":null,"quantityIncrement":1.0,"reserveQuantityMaximum":null,"unit":"","allowStockCheck":false,"pieceBreakdownMinimum":null,"pieceBreakdownMaximum":null,"allowBackInStockReminder":false,"freeStock":null,"nextPOFreeStock":null,"nextPODueDate":null,"totalPOFreeStock":null,"basketQuantityThresholds":[{"minimum":0,"maximum":99999.99,"stockMessages":[{"stockMessage":" more due in (1-2 weeks)","class":"","stockBreakdownTab":1}]}]},"orderButtonText":"Add to Basket","displayPrice":null,"displaySalePrice":null,"priceMessage":null},"largeSample":{"productId":187032,"stockMessage":{"productTypeID":null,"quantityMinimum":1.0,"quantityMaximum":99.0,"productTypeQuantityMaximum":null,"quantityIncrement":1.0,"reserveQuantityMaximum":null,"unit":"","allowStockCheck":false,"pieceBreakdownMinimum":null,"pieceBreakdownMaximum":null,"allowBackInStockReminder":false,"freeStock":null,"nextPOFreeStock":null,"nextPODueDate":null,"totalPOFreeStock":null,"basketQuantityThresholds":[{"minimum":0,"maximum":99999.99,"stockMessages":[{"stockMessage":" more due in (1-2 weeks)","class":"","stockBreakdownTab":1}]}]},"orderButtonText":"Add to Basket","displayPrice":null,"displaySalePrice":null,"priceMessage":null}},"Carousel":{"CarouselID":"#product-186967-carsouel","WrapperCSSClass":null,"AspectRatio":1.0,"Heading":"Skye - Steel","Images":[{"ImageID":116920,"SortOrder":0,"AltText":"Skye - Steel Cutting","Overlay":null,"MaxWidth":null,"ImageSize":1,"ForceLazyLoading":false}],"DisplayThumbnails":false,"DisplayDashes":true,"Interval":null,"PermitLargeImageModal":true},"ProductID":186967,"ProductTypeID":15,"ProductPageID":34188,"ProductCode":"FDG2701/14","Brand":"Designers Guild Essentials","OrderFormID":"#product-186967","OrderFormCarouselID":"#product-186967-slide","PrimaryProduct":true,"OrderFormGroupID":null,"OrderFormGroup":null,"Size":null,"OrderFormName":"Skye - Steel","BasketName":"Skye - Steel","SortOrder":0,"Attributes":null,"Image":{"imageId":116920,"templateImageId":2,"altText":"Skye - Steel Cutting","titleText":"Skye - Steel Cutting","sortOrder":0,"maxWidth":488},"OrderFormProperties":[{"Key":"Colour","Value":"Steel"},{"Key":"Code","Value":"FDG2701/14"}],"AllowSample":false,"AllowLargeSample":false,"AllowOrder":false,"AllowReserve":false,"AllowReserveWithBatchCutting":false,"ClientProductViewModels":"","URLKeywords":"fabric/designers-guild-essentials/skye-steel-fabric","ImageLinkToProductPage":true,"IsLifestyle":false,"IsHotspot":false}}]}],"RecentlyViewed":[],"MasterDefinition":{"SiteSectionID":null,"TitleTag":"Opera Dove Fabric | Designers Guild Essentials","MetaDescription":"Our first easy clean velvet - with a dense luxurious pile and soft sheen, this stylish velvet is the perfect fit for every interior application from uphols","BackInStockReminder":null,"ItemsInBasket":0.0,"UrlBreakdown":{"ContentType":1,"ContentId":34223,"ContentDate":"2023-12-01T00:00:00","SemanticString":"fabric/designers-guild-essentials/opera-dove-fabric","countryDetails":{"CountryLanguageID":30,"RegionID":4,"CountryID":51,"CountryCode":"CN","LanguageID":1,"SortOrder":255,"Name":"Rest of the World","URL":"row","DotNetCulture":"zh-CN","ShopEnabled":false,"LanguageCode":"en","LanguageDotNetCulture":"en-GB","MertexCurrencyCode":null,"CurrencyCode":null,"PriceListID":null,"AllowTradeOrders":false,"AcceptAmazonPay":false,"BuyOnlineRedirectAllowed":false,"EcommerceEnabled":false,"SamplesEnabled":false},"contentTypeAndIdNotFound":false,"CountryAwareness":{"Match":false,"Culture":"us","objCountryItem":{"CountryLanguageID":5,"RegionID":2,"CountryID":238,"CountryCode":null,"LanguageID":2,"SortOrder":1,"Name":"United States","URL":"us","DotNetCulture":"en-US","ShopEnabled":true,"LanguageCode":"us","LanguageDotNetCulture":"en-US","MertexCurrencyCode":"USD","CurrencyCode":"USD","PriceListID":2,"AllowTradeOrders":true,"AcceptAmazonPay":true,"BuyOnlineRedirectAllowed":false,"EcommerceEnabled":false,"SamplesEnabled":false}},"GeoIPCulture":null,"siteCountryNotFoundInUrl":false},"GoogleHrefs":[{"hreflang":"de","href":"https://www.designersguild.com/de/fabric/designers-guild-essentials/opera-dove-fabric/p34223"},{"hreflang":"fr","href":"https://www.designersguild.com/fr/fabric/designers-guild-essentials/opera-dove-fabric/p34223"},{"hreflang":"en-gb","href":"https://www.designersguild.com/uk/fabric/designers-guild-essentials/opera-dove-fabric/p34223"},{"hreflang":"en-se","href":"https://www.designersguild.com/se/fabric/designers-guild-essentials/opera-dove-fabric/p34223"},{"hreflang":"en-us","href":"https://www.designersguild.com/us/fabric/designers-guild-essentials/opera-dove-fabric/p34223"},{"hreflang":"es","href":"https://www.designersguild.com/es/fabric/designers-guild-essentials/opera-dove-fabric/p34223"},{"hreflang":"it-it","href":"https://www.designersguild.com/it/fabric/designers-guild-essentials/opera-dove-fabric/p34223"},{"hreflang":"en-nl","href":"https://www.designersguild.com/nl/fabric/designers-guild-essentials/opera-dove-fabric/p34223"},{"hreflang":"ru","href":"https://www.designersguild.com/ru/fabric/designers-guild-essentials/opera-dove-fabric/p34223"},{"hreflang":"ja-jp","href":"https://www.designersguild.com/jp/fabric/designers-guild-essentials/opera-dove-fabric/p34223"},{"hreflang":"en-be","href":"https://www.designersguild.com/be/fabric/designers-guild-essentials/opera-dove-fabric/p34223"},{"hreflang":"en-au","href":"https://www.designersguild.com/au/fabric/designers-guild-essentials/opera-dove-fabric/p34223"},{"hreflang":"en-dk","href":"https://www.designersguild.com/dk/fabric/designers-guild-essentials/opera-dove-fabric/p34223"},{"hreflang":"en-gr","href":"https://www.designersguild.com/eu/fabric/designers-guild-essentials/opera-dove-fabric/p34223"},{"hreflang":"en-no","href":"https://www.designersguild.com/no/fabric/designers-guild-essentials/opera-dove-fabric/p34223"},{"hreflang":"de-at","href":"https://www.designersguild.com/at/fabric/designers-guild-essentials/opera-dove-fabric/p34223"},{"hreflang":"de-ch","href":"https://www.designersguild.com/de-ch/fabric/designers-guild-essentials/opera-dove-fabric/p34223"},{"hreflang":"fr-ch","href":"https://www.designersguild.com/fr-ch/fabric/designers-guild-essentials/opera-dove-fabric/p34223"},{"hreflang":"en","href":"https://www.designersguild.com/row/fabric/designers-guild-essentials/opera-dove-fabric/p34223"},{"hreflang":"en-nz","href":"https://www.designersguild.com/nz/fabric/designers-guild-essentials/opera-dove-fabric/p34223"},{"hreflang":"en-ie","href":"https://www.designersguild.com/ie/fabric/designers-guild-essentials/opera-dove-fabric/p34223"},{"hreflang":"fi-fi","href":"https://www.designersguild.com/fi/fabric/designers-guild-essentials/opera-dove-fabric/p34223"}],"CountryDropDown":{"countryDropDownItems":[{"CountryID":81,"Code":null,"LanguageID":1,"RegionID":3,"LanguageCode":"en","Country":"UK","Region":"Europe","URL":"uk","URLKeywords":"","SortOrder":1,"PageID":0},{"CountryID":15,"Code":null,"LanguageID":4,"RegionID":3,"LanguageCode":"de","Country":"Austria","Region":"Europe","URL":"at","URLKeywords":"","SortOrder":11,"PageID":0},{"CountryID":23,"Code":null,"LanguageID":1,"RegionID":3,"LanguageCode":"en","Country":"Belgium","Region":"Europe","URL":"be","URLKeywords":"","SortOrder":12,"PageID":0},{"CountryID":62,"Code":null,"LanguageID":1,"RegionID":3,"LanguageCode":"en","Country":"Denmark","Region":"Europe","URL":"dk","URLKeywords":"","SortOrder":13,"PageID":0},{"CountryID":74,"Code":null,"LanguageID":15,"RegionID":3,"LanguageCode":"fi","Country":"Finland","Region":"Europe","URL":"fi","URLKeywords":"","SortOrder":15,"PageID":0},{"CountryID":79,"Code":null,"LanguageID":3,"RegionID":3,"LanguageCode":"fr","Country":"France","Region":"Europe","URL":"fr","URLKeywords":"","SortOrder":16,"PageID":0},{"CountryID":60,"Code":null,"LanguageID":4,"RegionID":3,"LanguageCode":"de","Country":"Germany","Region":"Europe","URL":"de","URLKeywords":"","SortOrder":17,"PageID":0},{"CountryID":106,"Code":null,"LanguageID":1,"RegionID":3,"LanguageCode":"en","Country":"Ireland","Region":"Europe","URL":"ie","URLKeywords":"","SortOrder":18,"PageID":0},{"CountryID":114,"Code":null,"LanguageID":6,"RegionID":3,"LanguageCode":"it","Country":"Italy","Region":"Europe","URL":"it","URLKeywords":"","SortOrder":19,"PageID":0},{"CountryID":170,"Code":null,"LanguageID":13,"RegionID":3,"LanguageCode":"en","Country":"Netherlands","Region":"Europe","URL":"nl","URLKeywords":"","SortOrder":20,"PageID":0},{"CountryID":71,"Code":null,"LanguageID":5,"RegionID":3,"LanguageCode":"es","Country":"Spain","Region":"Europe","URL":"es","URLKeywords":"","SortOrder":23,"PageID":0},{"CountryID":202,"Code":null,"LanguageID":1,"RegionID":3,"LanguageCode":"en","Country":"Sweden","Region":"Europe","URL":"se","URLKeywords":"","SortOrder":24,"PageID":0},{"CountryID":171,"Code":null,"LanguageID":1,"RegionID":3,"LanguageCode":"en","Country":"Norway","Region":"Europe","URL":"no","URLKeywords":"","SortOrder":52,"PageID":0},{"CountryID":118,"Code":null,"LanguageID":11,"RegionID":4,"LanguageCode":"jp","Country":"Nihon","Region":"Africa, Asia & the Middle East","URL":"jp","URLKeywords":"","SortOrder":71,"PageID":0},{"CountryID":46,"Code":null,"LanguageID":3,"RegionID":3,"LanguageCode":"fr","Country":"Switzerland","Region":"Europe","URL":"fr-ch","URLKeywords":"","SortOrder":102,"PageID":0},{"CountryID":46,"Code":null,"LanguageID":4,"RegionID":3,"LanguageCode":"de","Country":"Switzerland","Region":"Europe","URL":"de-ch","URLKeywords":"","SortOrder":103,"PageID":0},{"CountryID":196,"Code":null,"LanguageID":10,"RegionID":3,"LanguageCode":"ru","Country":"Russian Federation","Region":"Europe","URL":"ru","URLKeywords":"","SortOrder":109,"PageID":0},{"CountryID":238,"Code":null,"LanguageID":2,"RegionID":2,"LanguageCode":"us","Country":"United States","Region":"North America","URL":"us","URLKeywords":"","SortOrder":125,"PageID":0},{"CountryID":16,"Code":null,"LanguageID":12,"RegionID":6,"LanguageCode":"au","Country":"Australia","Region":"Australasia","URL":"au","URLKeywords":"","SortOrder":150,"PageID":0},{"CountryID":175,"Code":null,"LanguageID":18,"RegionID":6,"LanguageCode":"nz","Country":"New Zealand","Region":"Australasia","URL":"nz","URLKeywords":"","SortOrder":151,"PageID":0},{"CountryID":67,"Code":null,"LanguageID":1,"RegionID":3,"LanguageCode":"en","Country":"Other Countries in Europe","Region":"Europe","URL":"eu","URLKeywords":"","SortOrder":255,"PageID":0},{"CountryID":51,"Code":null,"LanguageID":1,"RegionID":4,"LanguageCode":"en","Country":"Rest of the World","Region":"Africa, Asia & the Middle East","URL":"row","URLKeywords":"","SortOrder":255,"PageID":0}]},"ProductTypeDropDown":{"ProductTypes":[{"ProductTypeID":15,"Name":"Fabric","NamePlural":null,"URLKeywords":null,"SortOrder":0,"FilterIndexRestrictions":null,"ProductPageIDs":null,"FormValue":"fabric"},{"ProductTypeID":18,"Name":"Wallpaper","NamePlural":null,"URLKeywords":null,"SortOrder":0,"FilterIndexRestrictions":null,"ProductPageIDs":null,"FormValue":"wallpaper"},{"ProductTypeID":8,"Name":"Paint","NamePlural":null,"URLKeywords":null,"SortOrder":0,"FilterIndexRestrictions":null,"ProductPageIDs":null,"FormValue":"paint"},{"ProductTypeID":10,"Name":"Rug","NamePlural":null,"URLKeywords":null,"SortOrder":0,"FilterIndexRestrictions":null,"ProductPageIDs":null,"FormValue":"rug"},{"ProductTypeID":4,"Name":"Cushion","NamePlural":null,"URLKeywords":null,"SortOrder":0,"FilterIndexRestrictions":null,"ProductPageIDs":null,"FormValue":"cushion"},{"ProductTypeID":1,"Name":"Bed Linen","NamePlural":null,"URLKeywords":null,"SortOrder":0,"FilterIndexRestrictions":null,"ProductPageIDs":null,"FormValue":"bed-linen"},{"ProductTypeID":2,"Name":"Throw","NamePlural":null,"URLKeywords":null,"SortOrder":0,"FilterIndexRestrictions":null,"ProductPageIDs":null,"FormValue":"throw"},{"ProductTypeID":35,"Name":"Furniture","NamePlural":null,"URLKeywords":null,"SortOrder":0,"FilterIndexRestrictions":null,"ProductPageIDs":null,"FormValue":"furniture"}]},"TradeMember":false,"TradeAllowed":false,"CanViewRRPs":false,"LoginStatus":0,"UserName":null},"Visitor":{"visitorDbId":213084405,"FullName":null,"Email":null,"Culture":null,"VisitorCreatedDT":"0001-01-01T00:00:00","memberId":null,"tradePriceListId":null,"memberTradeAccountNumber":null,"memberTradeAccountID":null,"memberDisplayTradePrice":false,"memberTradeDataSourceJson":null,"tradePermissionAccountAdmin":false,"tradePermissionPlaceOrder":false,"tradePermissionViewAccounts":false,"tradePermissionDownloadPricelistsBrochures":false,"tradePermissionDownloadProductFeeds":false},"DotDigitalBehaviourProfile":{"WebBehaviourTrackingProfileID":"DM-1667704159-01"},"Scrapbook":{"Images":[]},"TradeOrderingAllowed":false,"SearchTerm":null,"ProductType":null,"LanguageID":1,"CountryID":51,"Date":"2023-12-01T00:00:00","ContentType":1,"ContentID":34223,"SiteSectionID":null,"ShowRecentlyViewed":true,"Partial":null,"IsBot":true,"CategoryPageProductType":null}
{"ImageID":117192,"SortOrder":0,"AltText":"opera - dove","Overlay":null,"MaxWidth":1024,"ImageSize":6,"ForceLazyLoading":false}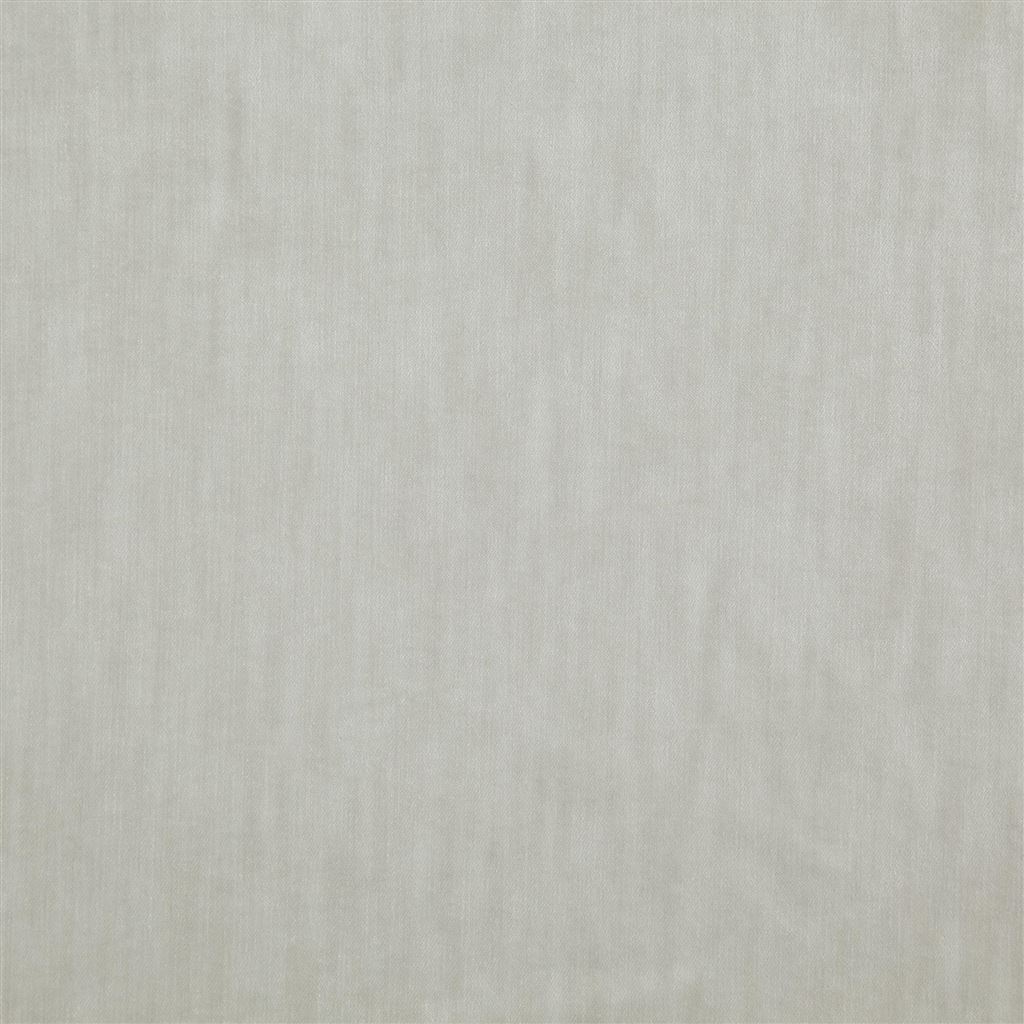 {"ImageID":118685,"SortOrder":1,"AltText":null,"Overlay":null,"MaxWidth":1024,"ImageSize":6,"ForceLazyLoading":false}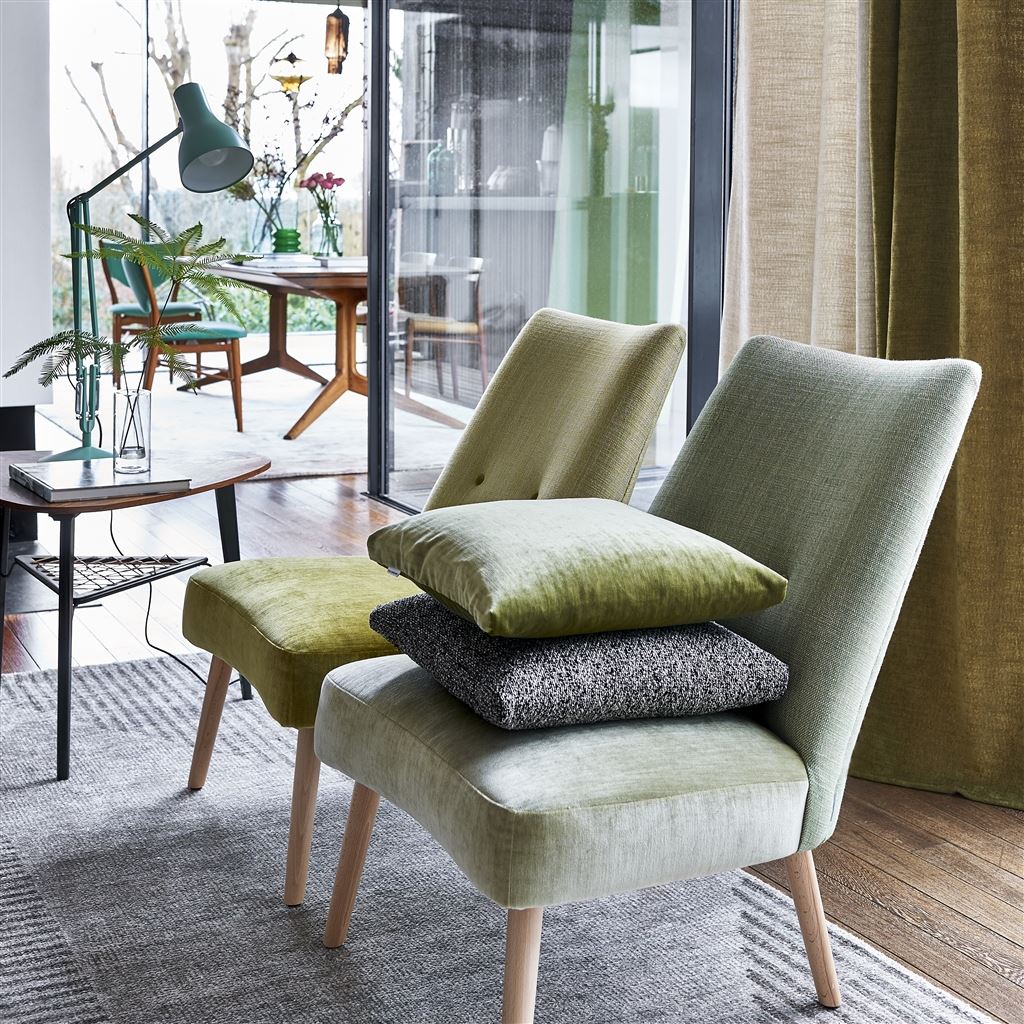 {"ImageID":118706,"SortOrder":2,"AltText":null,"Overlay":null,"MaxWidth":1024,"ImageSize":6,"ForceLazyLoading":false}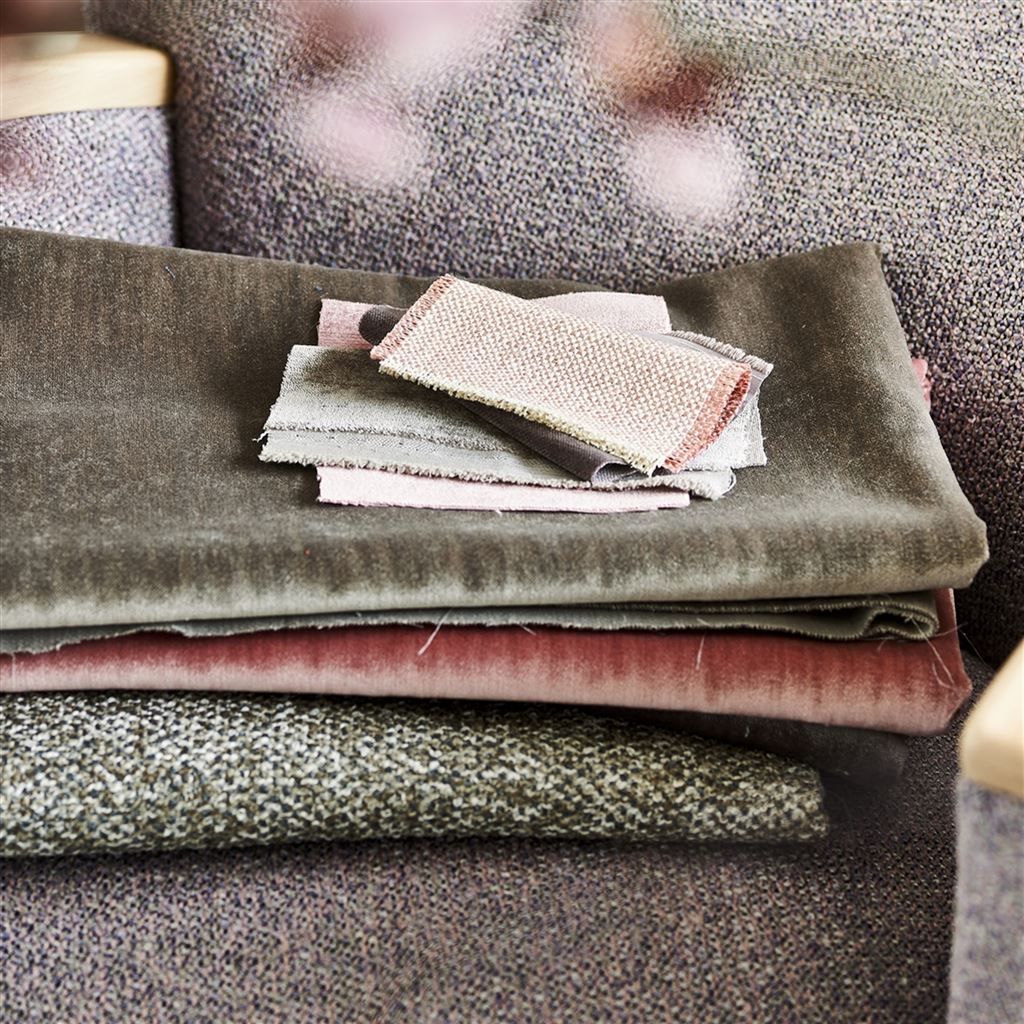 {"ImageID":118712,"SortOrder":3,"AltText":null,"Overlay":null,"MaxWidth":1024,"ImageSize":6,"ForceLazyLoading":false}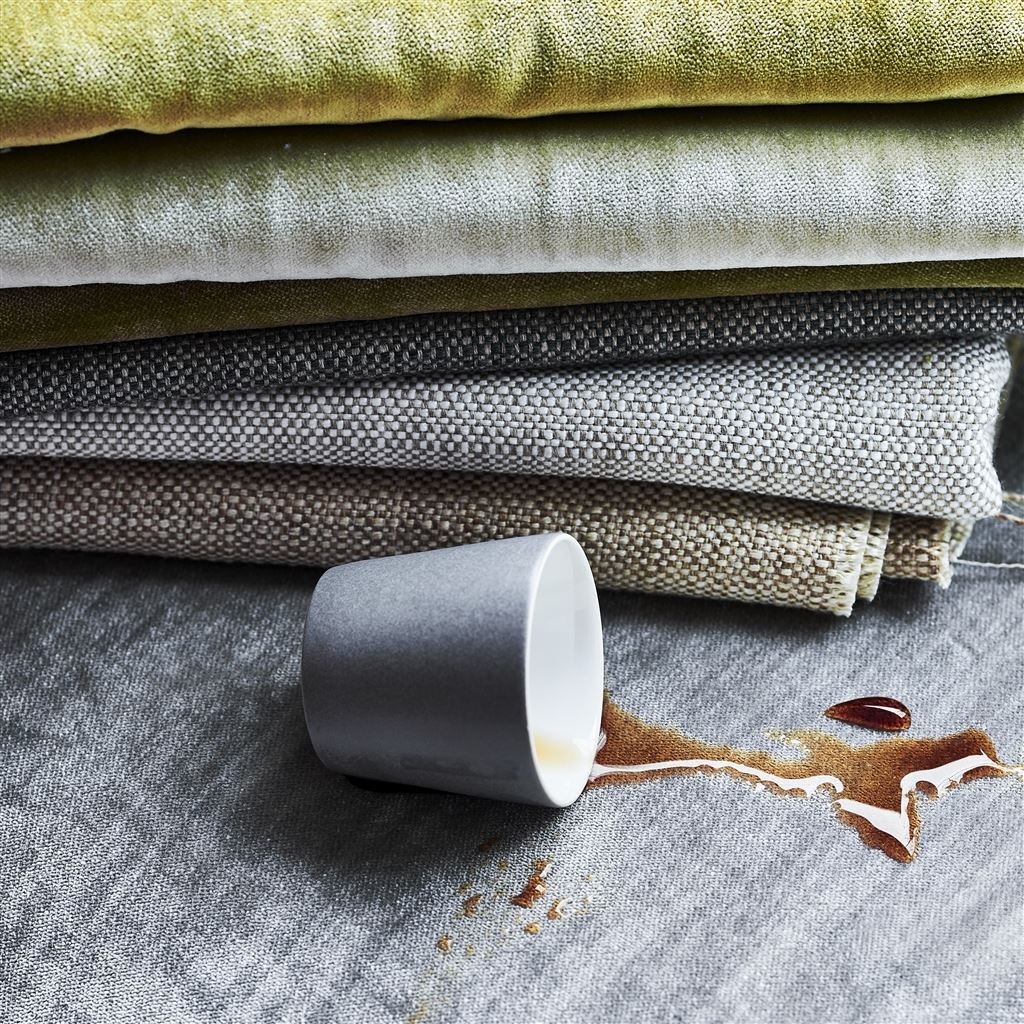 {"ImageID":118710,"SortOrder":4,"AltText":null,"Overlay":null,"MaxWidth":1024,"ImageSize":6,"ForceLazyLoading":false}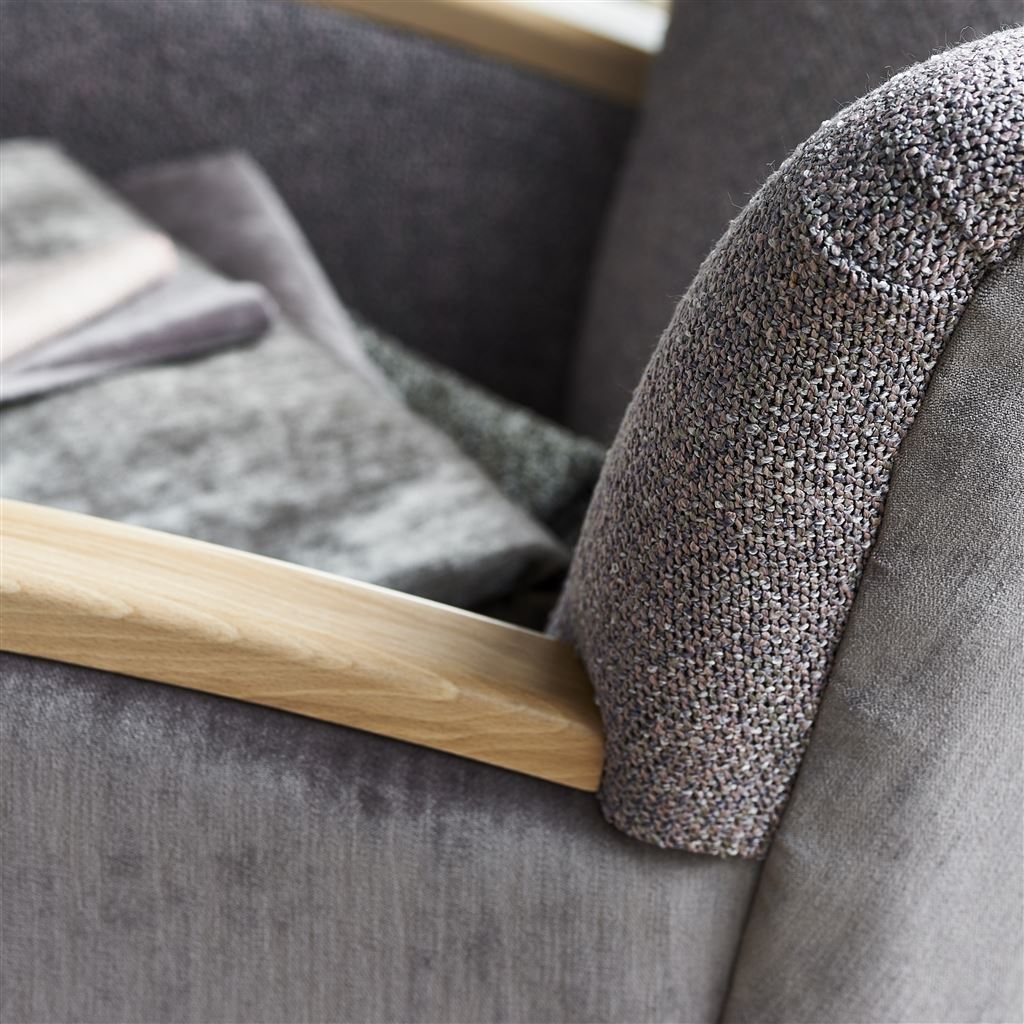 {"ImageID":118687,"SortOrder":5,"AltText":null,"Overlay":null,"MaxWidth":1024,"ImageSize":6,"ForceLazyLoading":false}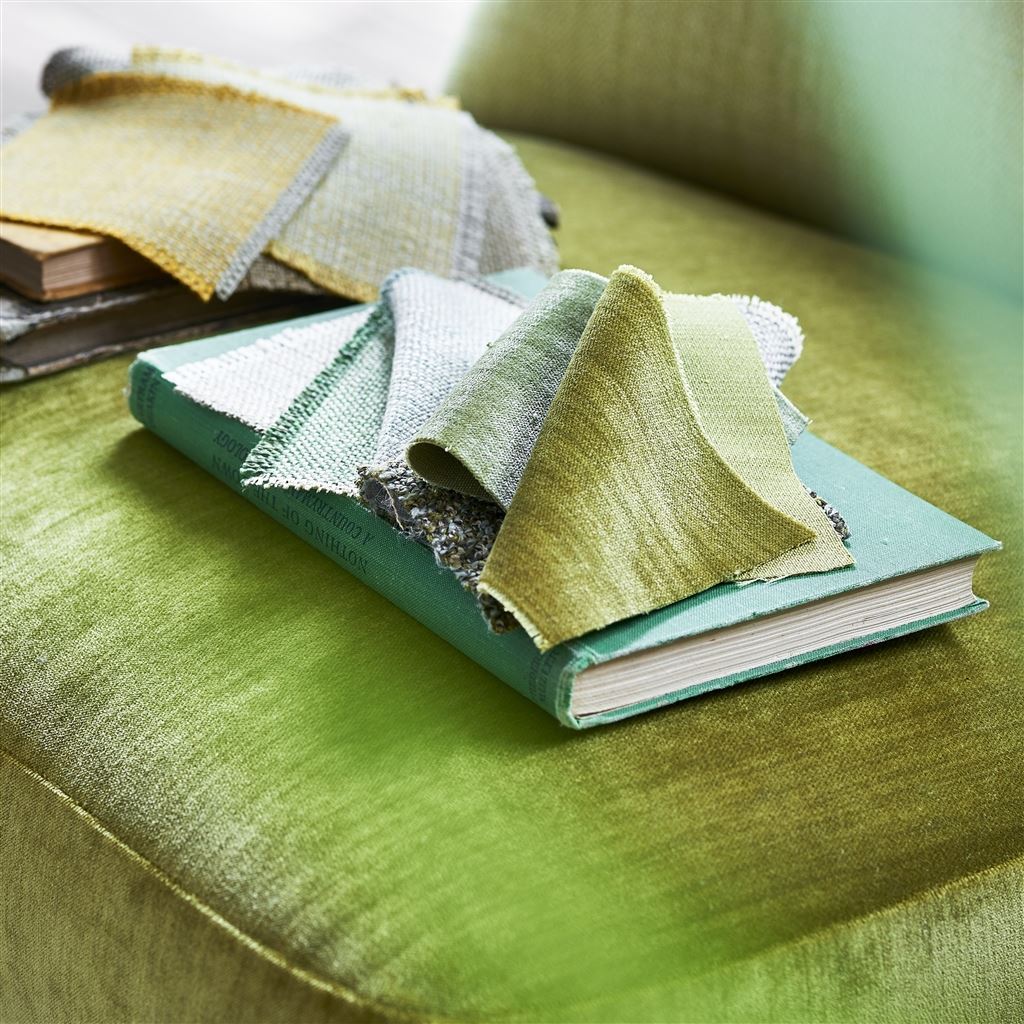 Opera Dove
Designers Guild Essentials
Fabric
---
---
{"imageId":117192,"templateImageId":2,"altText":"Opera - Dove Cutting","titleText":"Opera - Dove Cutting","sortOrder":0,"maxWidth":488}
"FDG2700/25"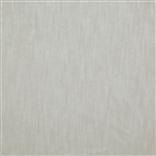 Colour
Dove
Code
FDG2700/25
---
Our first easyclean velvet - with a dense luxurious pile and soft sheen, this stylish velvet is the perfect fit for every interior application from upholstery to curtains, cushions and blinds. Created with a unique easyclean technology for every demand. Woven with a resilient yarn giving incredible wear and the added benefit of being washable. In a colour palette ranging from elegant neutrals to bright vivid shades.
Collection(s)

Composition

100% Pl

UK/EIRE Flamcode

(UK Flamcode K) Must FR treat upholstery in UK/Eire

Width

140 cm

Weight

334 gsm

Martindale

100000

Pattern Match

Plain

Vertical Pattern Repeat

0 cm

Horizontal Pattern Repeat

0 cm

Tests Passed

EN1021-1 Cigarette - UPHOLSTERY

BS5852 Cigarette - UPHOLSTERY

NFPA 260/UFAC Class 1 - UPHOLSTERY

CAL 117 - UPHOLSTERY

Product Usage

Cushions

Curtains And Blinds

Loose Covers

Upholstery

Product After Care

DRY CLEAN - P process (GENTLE)

MACHINE WASH @ 30c GENTLE CYCLE

IRON COOL (1 spot - 110deg c)

NO TUMBLE DRY

NO BLEACH

Additional Info

Easyclean. Iron on reverse. No steam.