Paint Edit: Luminous Clarity
{"ImageID":117197,"SortOrder":0,"AltText":"Paint Edit: Luminous Clarity ","Overlay":null,"MaxWidth":null,"ImageSize":12,"ForceLazyLoading":false}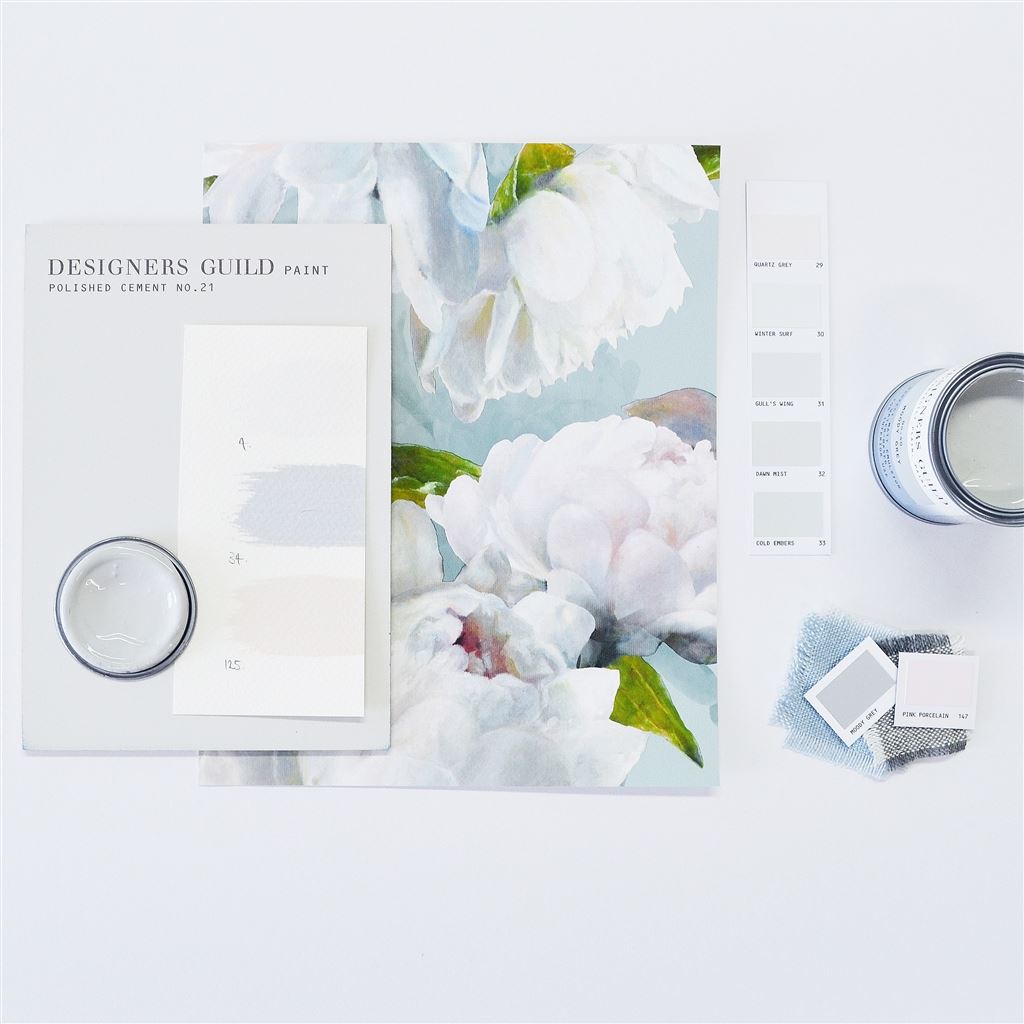 JANUARY 2019
Natural and neutral colours are a large part of our vocabulary at Designers Guild and this season, they take centre stage .
Veiled in a contemporary clarity, they are not the fussy, old fashioned, default neutrals that define a lacklustre approach to decorating but rather they exude a positive, fresh vitality that feels new and exciting.
The hand painted Peonia designs looks so real you would almost think they are a photograph. It is Modern romance defined. As always, our 156 shades of beautiful, matt, washable paint ensure that you have every possibility for decorating covered. From Winter Surf and Moody Grey to Cold Embers.
Discover a new age of flowers – one with luminous clarity and embrace a new dawn.