Moodboard: Geometric nature
{"ImageID":101437,"SortOrder":0,"AltText":"Moodboard: Geometric nature ","Overlay":null,"MaxWidth":null,"ImageSize":12,"ForceLazyLoading":false}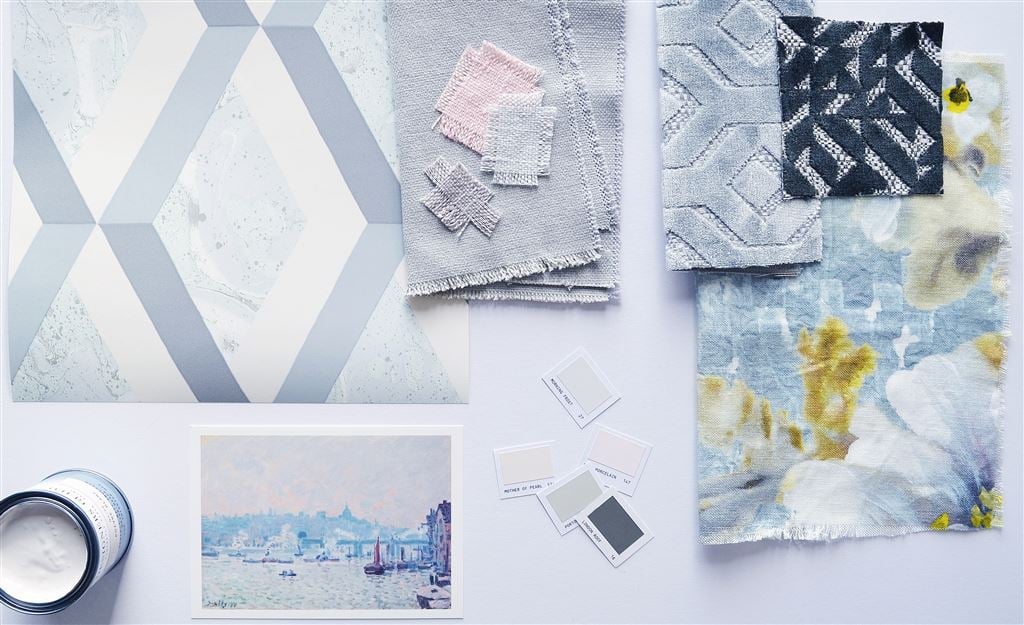 MARCH 2018
The feeling of a tailored, modern elegance is central to this Spring collection.
We have many smart, decorative wallpapers and fabrics within the collection that show the sophistication of geometric prints.
Take our Veronnet fabric print - Beautiful floral blooms are scattered against a tiled geometric background to create a unique, tailored look. This season we have combined florals with pattern to offer another dimension. Printed on softly tumbed pure linen and a perfect fabric for curtains, blinds, cushions and bedcovers.
Glamorous geometric trellising embodies the sophisticated and structure of our Jourdain wallpaper design. It's design combines pattern with texture via a smooth marbled background and is perfect for modern living.
Explore our new collections here.