Moodboard: Principle pigments
{"ImageID":85480,"SortOrder":0,"AltText":"Moodboard: Principle pigments ","Overlay":null,"MaxWidth":null,"ImageSize":12,"ForceLazyLoading":false}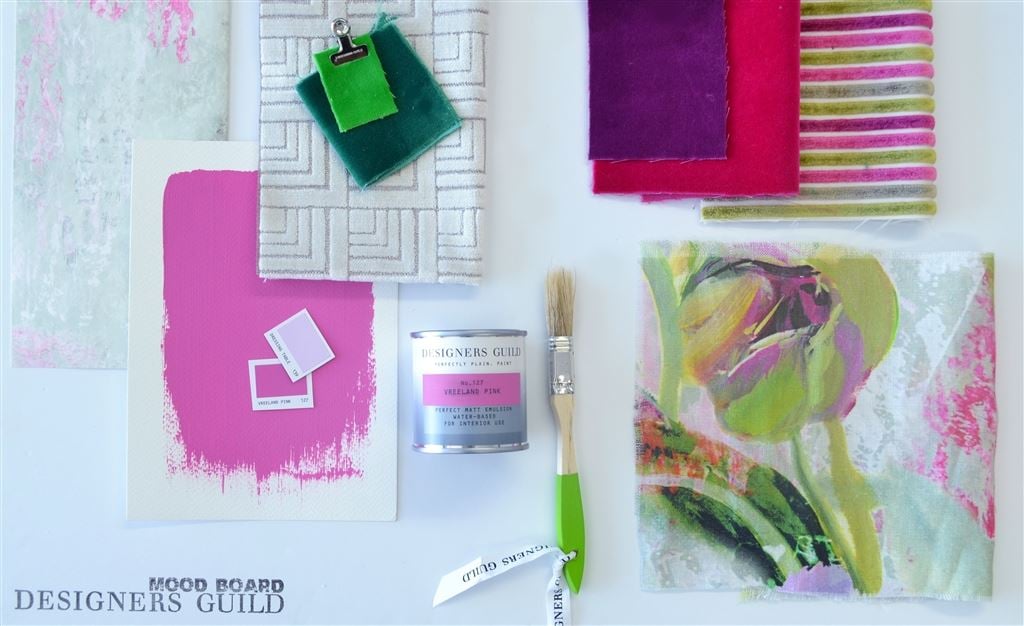 JULY 2017
As we launch our new Autumn collection, we delve deeper into our designs on the blog over the coming season.
This month we look at our Tulipa Stellata floral design - available as a fabric and wallpaper, in a number of colour ways.
As previously touched upon the seed of inspiration behind this seasons collection is - 'Tulipmania'. The Tulipa Stellata design pays homage to the star-flowered tulip that infuses this design. Transcendent tulips bloom amidst a distressed, textural effect background.
With its textural effect coming back as another design in its self as a wallpaper Impasto. Our new Varese luxurious velvet colours in berry and magenta or even the deepest viridian green, create a pop of colour as well as adding another depth of texture to this mood.
Explore our new collections here.