Moodboard: Bleu Lapis
{"ImageID":148478,"SortOrder":0,"AltText":"Moodboard: Bleu Lapis ","Overlay":null,"MaxWidth":null,"ImageSize":12,"ForceLazyLoading":false}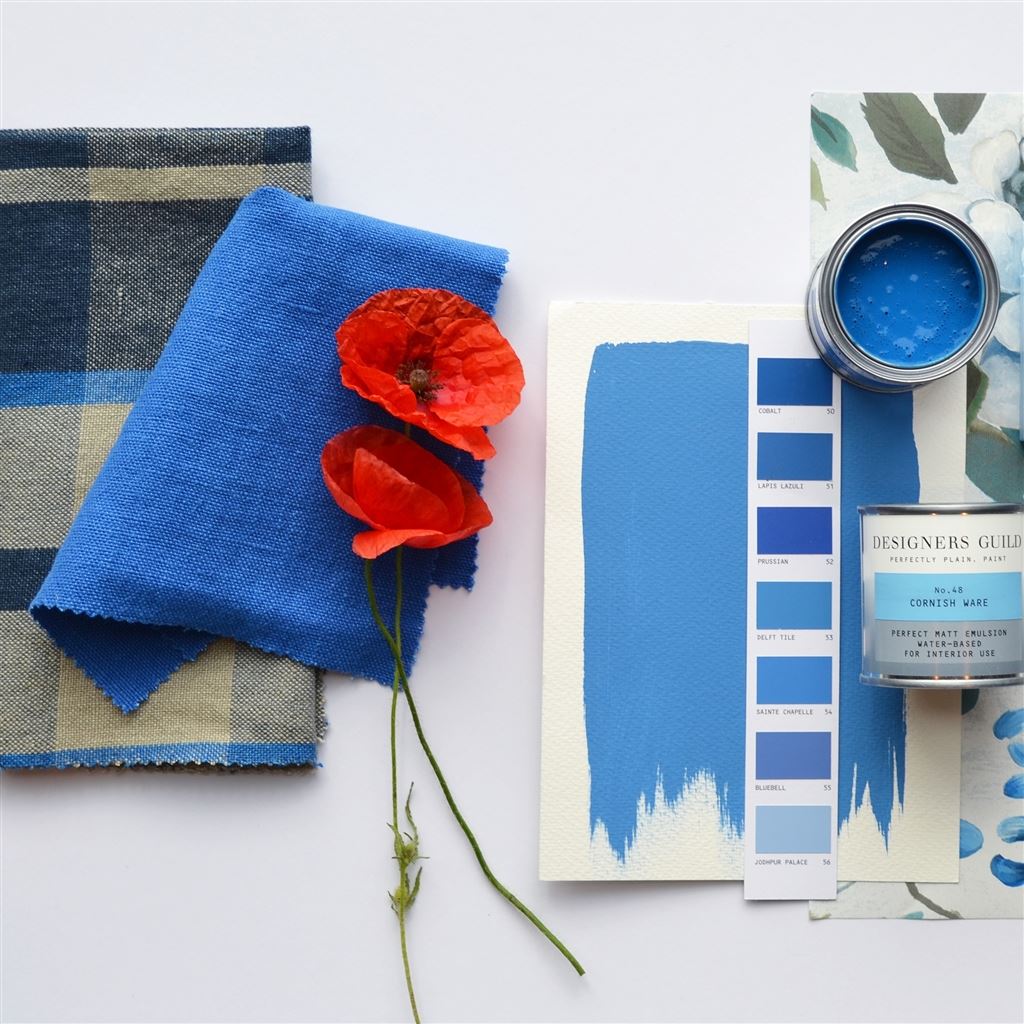 JUNE 2022
The earliest ground colour used at the early Vincennes workshop was blue, known as bleu lapis, a reference to the stone, lapis lazuli. It was introduced in 1751, probably to imitate Chinese powdered blue grounds. The much-admired turquoise-blue ground colour was introduced in 1753 and was famously used on the Vincennes dinner service for Louis XV in 1753, where it was described as 'bleu ancien'. It was one of the most expensive colours ever used at the Sèvres manufactory and again imitates a Chinese glaze colour.
Blue features predominantly in our collections and this season is no exception. As we delve into sheer optimism of endless blue skies and the freedom of the ocean, we embrace our blue hues for a summer lift indoors and out!
With our paint range being available in four finishes, there is no restriction to using just indoors. Our Cornish Ware and Saint Chapelle paint shades evoke a summer mood all year round.