Moodboard: Green Ground
{"ImageID":147017,"SortOrder":0,"AltText":"Moodboard: Green Ground ","Overlay":null,"MaxWidth":null,"ImageSize":12,"ForceLazyLoading":false}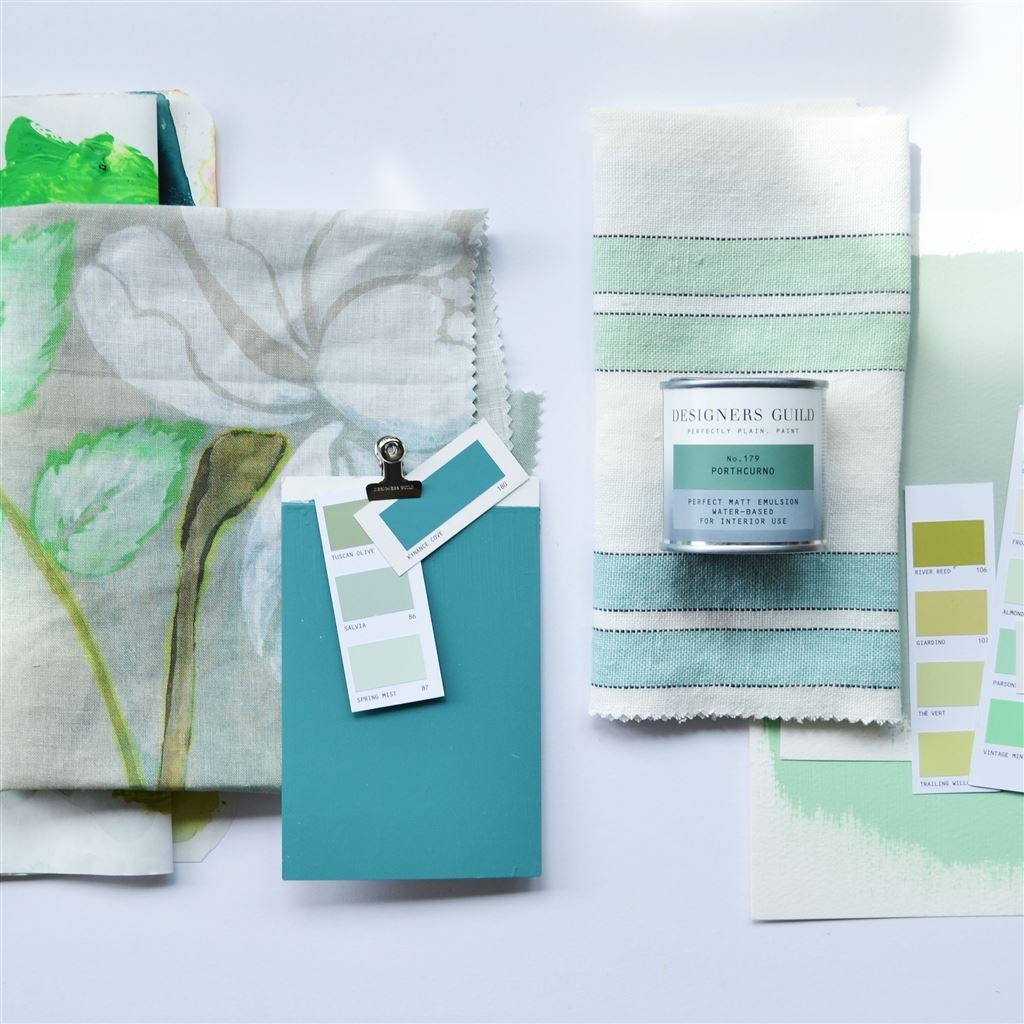 MAY 2022
"The bright sharp green of the first leaves on the trees is the colour of late spring to me.. after the blossom and the narcissi – those early vital leaves fill us with hope and optimism.
Green is also a wonderful colour to decorate with and is considered by many to be their favourite – It also has many moods from soft and relaxing to dynamic and strong. Use it with white for that crisp easy-going freshness.
Green is also nature's neutral, it works with practically every other colour so you can use it pull a scheme together easily."
Tricia Guild.
Pair with similar hued paint shades and you have a serene scheme to work with.