Moodboard: Summer Spice
{"ImageID":140790,"SortOrder":0,"AltText":"Moodboard: Summer Spice ","Overlay":null,"MaxWidth":null,"ImageSize":12,"ForceLazyLoading":false}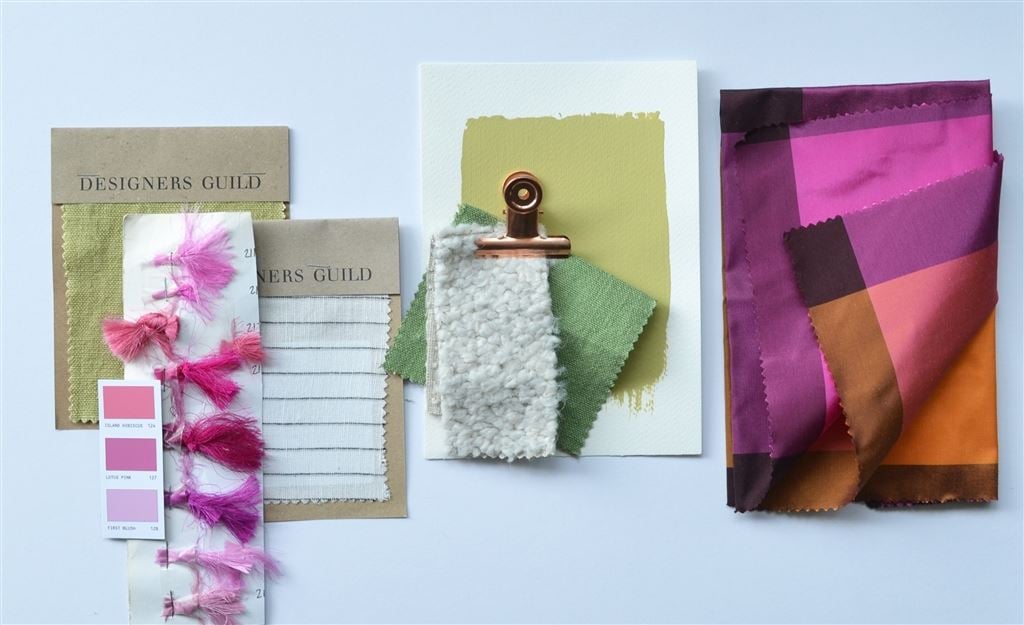 {"ImageID":134791,"SortOrder":1,"AltText":"Moodboard: Summer Spice ","Overlay":null,"MaxWidth":null,"ImageSize":12,"ForceLazyLoading":false}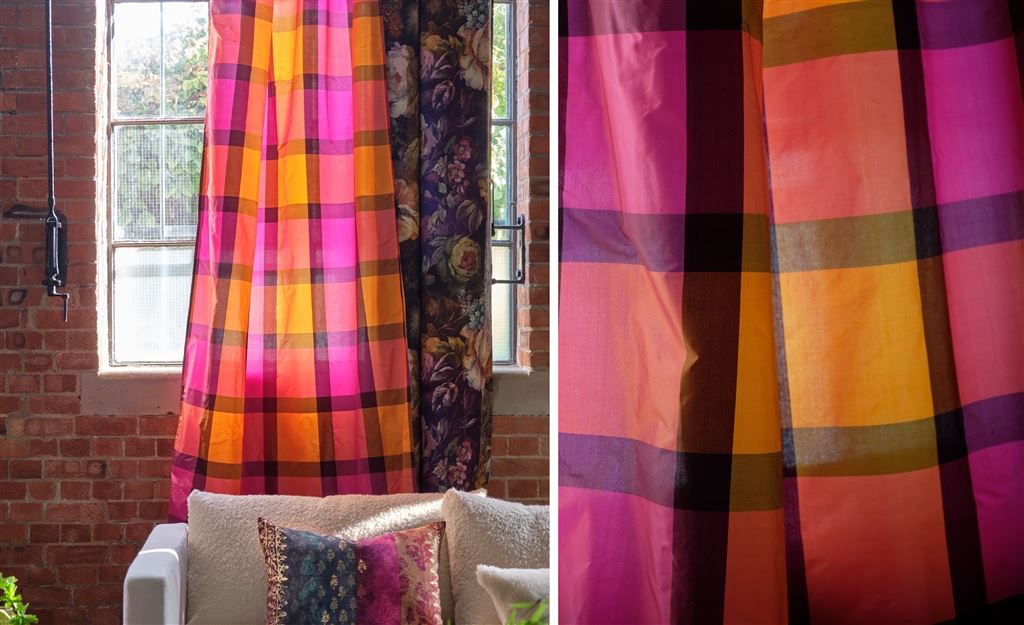 {"ImageID":140792,"SortOrder":2,"AltText":"Moodboard: Summer Spice ","Overlay":null,"MaxWidth":null,"ImageSize":12,"ForceLazyLoading":false}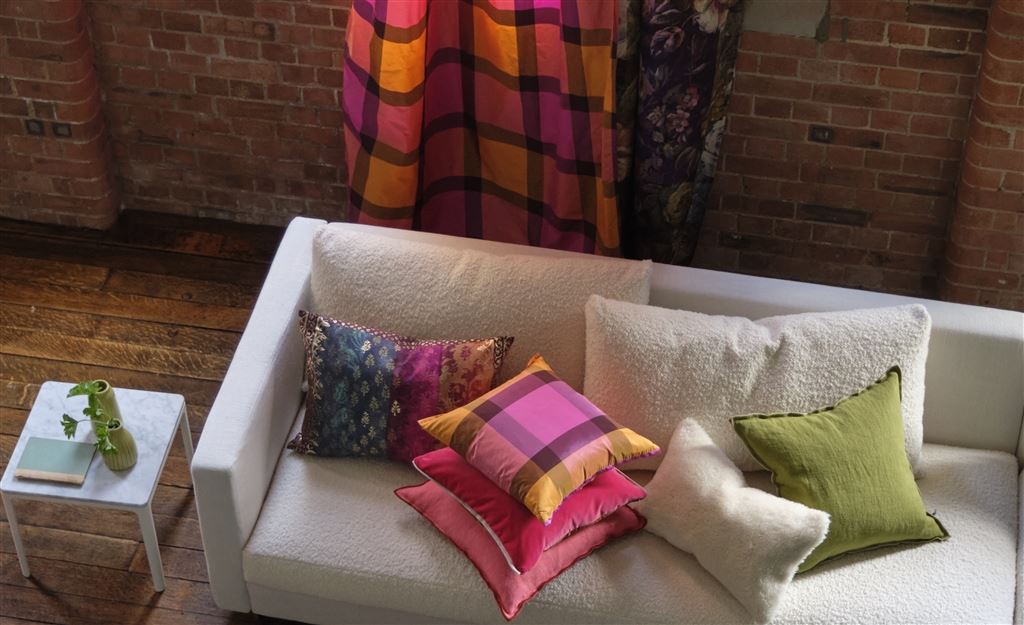 JUNE 2021
This month we embrace the warm hues of summer spice – vibrant vivid colour for high summer.
Colour, texture and pattern are the three fundamental building blocks to design, so a well-designed space utilises all three – don't forget this!
We love to hang large scale, more dramatic designs at the window, but combine them with cool linens or brightly coloured silks - it is the contrast of different designs that really create a unique finish and maintain a sense of balance.
Mix up the textures with banners of silk with our Varanasi silk check combined with our floral print - Minakari for a contrast in tactility – whilst keeping your home cool in the warmer months.
A colour burst of heat that will invigorate the smartest of spaces.