{"PagingOverride":false,"IncludesForm":false,"RequiresKendoDatePicker":false,"RequiresMDC":false,"RequiresFileDownloader":false,"IsShop":false,"HeaderBanners":[],"HasHeaderBanners":false,"FooterBanners":[],"HasFooterBanners":false,"EcommercePopupBanners":[],"HasEcommercePopupBanners":false,"Banners":[{"id":12,"name":"One","banners":[{"bannerId":8436,"name":"AW22 USA Shop 12","version":39,"sortOrder":1,"overlayText":"NEW RUGS >","altText":"NEW RUGS >","titleText":"NEW RUGS >","width":1024,"height":1024,"linkURL":"/us/rugs/l1044","newWindow":false,"foregroundColour":"#000000","backgroundColour":"#ffffff","fontClass":"default-text-bold text-banner-center","restrictions":{"menuIds":[71,92],"siteSectionIds":null,"pageIds":null}},{"bannerId":6325,"name":"Christian Lacroix","version":11,"sortOrder":2,"overlayText":"","altText":null,"titleText":null,"width":1024,"height":394,"linkURL":"/us/christian-lacroix/l1397","newWindow":false,"foregroundColour":"#000000","backgroundColour":"#ffffff","fontClass":"default-text","restrictions":{"menuIds":[11,45,72,91,108],"siteSectionIds":null,"pageIds":null}},{"bannerId":4116,"name":"Lookbooks 12 (Inspiration)","version":6,"sortOrder":3,"overlayText":"","altText":null,"titleText":null,"width":342,"height":320,"linkURL":"/us/lookbooks/l1179","newWindow":false,"foregroundColour":"#000000","backgroundColour":"#ffffff","fontClass":null,"restrictions":{"menuIds":[12,66,106],"siteSectionIds":null,"pageIds":null}}]},{"id":13,"name":"Two","banners":[{"bannerId":6978,"name":"RALPH LAUREN USA MENU","version":26,"sortOrder":1,"overlayText":"","altText":null,"titleText":null,"width":1024,"height":394,"linkURL":"/us/fabric/designers-guild/ralph-lauren-fabrics/l1842","newWindow":false,"foregroundColour":"#000000","backgroundColour":"#ffffff","fontClass":null,"restrictions":{"menuIds":[72,92],"siteSectionIds":null,"pageIds":null}},{"bannerId":6977,"name":"SS21 USA Shop 13 shipping","version":22,"sortOrder":2,"overlayText":"","altText":null,"titleText":null,"width":1024,"height":1024,"linkURL":"/us/delivery-and-returns/l1144","newWindow":false,"foregroundColour":"#000000","backgroundColour":"#ffffff","fontClass":null,"restrictions":{"menuIds":[71],"siteSectionIds":null,"pageIds":null}},{"bannerId":5320,"name":"Films 13 (Inspiration)","version":9,"sortOrder":3,"overlayText":"","altText":null,"titleText":null,"width":1024,"height":958,"linkURL":"/us/films/l1180","newWindow":false,"foregroundColour":"#000000","backgroundColour":"#ffffff","fontClass":null,"restrictions":{"menuIds":[12,66,106],"siteSectionIds":null,"pageIds":null}}]},{"id":14,"name":"Three","banners":[{"bannerId":8442,"name":"AW22 USA Shop 14","version":32,"sortOrder":1,"overlayText":"NEW BEDDING >","altText":"NEW BEDDING >","titleText":"NEW BEDDING >","width":1024,"height":1024,"linkURL":"/us/all-bedding/l1019","newWindow":false,"foregroundColour":"#000000","backgroundColour":"#ffffff","fontClass":"default-text-bold text-banner-center","restrictions":{"menuIds":[71,92],"siteSectionIds":null,"pageIds":null}},{"bannerId":4114,"name":"Blog 14 (Inspiration)","version":3,"sortOrder":2,"overlayText":"","altText":null,"titleText":null,"width":1024,"height":958,"linkURL":"/us/dg-world/blog/l601","newWindow":false,"foregroundColour":"#000000","backgroundColour":"#ffffff","fontClass":null,"restrictions":{"menuIds":[12,66,106],"siteSectionIds":null,"pageIds":null}},{"bannerId":2585,"name":"USA LIFESTYLE MENU","version":13,"sortOrder":3,"overlayText":"","altText":null,"titleText":null,"width":1024,"height":950,"linkURL":"/us/trade-login/l104","newWindow":false,"foregroundColour":"#000000","backgroundColour":"#ffffff","fontClass":null,"restrictions":{"menuIds":[90],"siteSectionIds":null,"pageIds":null}},{"bannerId":1809,"name":"Royal Collection","version":11,"sortOrder":4,"overlayText":"","altText":null,"titleText":null,"width":1024,"height":394,"linkURL":"/us/the-royal-collection/l1396","newWindow":false,"foregroundColour":"#000000","backgroundColour":"#ffffff","fontClass":"default-text","restrictions":{"menuIds":[45,72,91,108],"siteSectionIds":null,"pageIds":null}}]},{"id":15,"name":"Four","banners":[{"bannerId":8437,"name":"AW22 UK Shop 15","version":40,"sortOrder":1,"overlayText":"NEW PILLOWS >","altText":"NEW PILLOWS >","titleText":"NEW PILLOWS >","width":1024,"height":1024,"linkURL":"/us/decorative-pillows/l1046","newWindow":false,"foregroundColour":"#000000","backgroundColour":"#ffffff","fontClass":"default-text-bold text-banner-center","restrictions":{"menuIds":[71,92],"siteSectionIds":null,"pageIds":null}},{"bannerId":4115,"name":"News & Events 15 (Inspiration)","version":4,"sortOrder":2,"overlayText":"","altText":null,"titleText":null,"width":1024,"height":958,"linkURL":"/us/dg-world/news-and-events/l602","newWindow":false,"foregroundColour":"#000000","backgroundColour":"#ffffff","fontClass":"default-text-bold text-banner-center","restrictions":{"menuIds":[12,66,106],"siteSectionIds":null,"pageIds":null}},{"bannerId":1805,"name":"William Yeoward","version":10,"sortOrder":3,"overlayText":"","altText":null,"titleText":null,"width":1024,"height":394,"linkURL":"/us/william-yeoward/l1399","newWindow":false,"foregroundColour":"#000000","backgroundColour":"#ffffff","fontClass":"default-text","restrictions":{"menuIds":[11,45,72,91,108],"siteSectionIds":null,"pageIds":null}}]},{"id":16,"name":"Five","banners":[{"bannerId":7779,"name":"Brands English Heritage ","version":79,"sortOrder":1,"overlayText":"","altText":"English Heritage ","titleText":"English Heritage ","width":1024,"height":394,"linkURL":"/us/english-heritage-by-designers-guild/l1852","newWindow":false,"foregroundColour":"#000000","backgroundColour":"#ffffff","fontClass":null,"restrictions":{"menuIds":[11,45,72,91,103,108],"siteSectionIds":null,"pageIds":null}},{"bannerId":4118,"name":"Social Media 16 (Inspiration)","version":6,"sortOrder":2,"overlayText":"","altText":null,"titleText":null,"width":1024,"height":958,"linkURL":"/us/dg-world/dgyourspace/a26","newWindow":false,"foregroundColour":"#000000","backgroundColour":"#ffffff","fontClass":null,"restrictions":{"menuIds":[12,66,106],"siteSectionIds":null,"pageIds":null}}]},{"id":17,"name":"Six","banners":[{"bannerId":4113,"name":"About Us 17 (Inspiration)","version":3,"sortOrder":1,"overlayText":"","altText":null,"titleText":null,"width":1024,"height":958,"linkURL":"/us/company-profile/l1004","newWindow":false,"foregroundColour":"#000000","backgroundColour":"#ffffff","fontClass":null,"restrictions":{"menuIds":[12,66,106],"siteSectionIds":null,"pageIds":null}},{"bannerId":2117,"name":"Brands Intro EN 17","version":18,"sortOrder":2,"overlayText":"","altText":null,"titleText":null,"width":1024,"height":394,"linkURL":"/us/john-derian/l1521","newWindow":false,"foregroundColour":"#000000","backgroundColour":"#ffffff","fontClass":"default-text","restrictions":{"menuIds":[45,72,91,108],"siteSectionIds":null,"pageIds":null}}]}],"Hotspots":[],"RecentlyViewed":[],"MasterDefinition":{"SiteSectionID":2,"TitleTag":"Natural Linen Ground Fabrics | Designers Guild","MetaDescription":null,"BackInStockReminder":null,"ItemsInBasket":0.0,"UrlBreakdown":{"ContentType":0,"ContentId":1818,"ContentDate":"2022-08-19T00:00:00","SemanticString":"natural-linen-ground-fabrics","countryDetails":{"CountryLanguageID":5,"RegionID":2,"CountryID":238,"CountryCode":"US","LanguageID":2,"SortOrder":125,"Name":"United States","URL":"us","DotNetCulture":"en-US","ShopEnabled":true,"LanguageCode":"us","LanguageDotNetCulture":"en-US","MertexCurrencyCode":"USD","CurrencyCode":"USD","PriceListID":2,"AllowTradeOrders":false,"AcceptAmazonPay":true,"BuyOnlineRedirectAllowed":false,"EcommerceEnabled":true,"SamplesEnabled":false},"ColonyRedirectUrl":"","ColonyRedirectForceCountryLanguageID":null,"ColonyRedirectPermanent":null,"contentTypeAndIdNotFound":false,"CountryAwareness":{"Match":true,"Culture":null,"objCountryItem":{"CountryLanguageID":0,"RegionID":0,"CountryID":0,"CountryCode":null,"LanguageID":0,"SortOrder":0,"Name":null,"URL":null,"DotNetCulture":null,"ShopEnabled":false,"LanguageCode":null,"LanguageDotNetCulture":null,"MertexCurrencyCode":null,"CurrencyCode":null,"PriceListID":null,"AllowTradeOrders":false,"AcceptAmazonPay":false,"BuyOnlineRedirectAllowed":false,"EcommerceEnabled":false,"SamplesEnabled":false}},"GeoIPCulture":null},"GoogleHrefs":[{"hreflang":"de","href":"https://www.designersguild.com/de/natural-linen-ground-fabrics/l1818"},{"hreflang":"de-at","href":"https://www.designersguild.com/at/natural-linen-ground-fabrics/l1818"},{"hreflang":"de-ch","href":"https://www.designersguild.com/de-ch/natural-linen-ground-fabrics/l1818"},{"hreflang":"en","href":"https://www.designersguild.com/eu/natural-linen-ground-fabrics/l1818"},{"hreflang":"en","href":"https://www.designersguild.com/row/natural-linen-ground-fabrics/l1818"},{"hreflang":"en-au","href":"https://www.designersguild.com/au/natural-linen-ground-fabrics/l1818"},{"hreflang":"en-be","href":"https://www.designersguild.com/be/natural-linen-ground-fabrics/l1818"},{"hreflang":"en-dk","href":"https://www.designersguild.com/dk/natural-linen-ground-fabrics/l1818"},{"hreflang":"en-gb","href":"https://www.designersguild.com/uk/natural-linen-ground-fabrics/l1818"},{"hreflang":"en-ie","href":"https://www.designersguild.com/ie/natural-linen-ground-fabrics/l1818"},{"hreflang":"en-nl","href":"https://www.designersguild.com/nl/natural-linen-ground-fabrics/l1818"},{"hreflang":"en-no","href":"https://www.designersguild.com/no/natural-linen-ground-fabrics/l1818"},{"hreflang":"en-nz","href":"https://www.designersguild.com/nz/natural-linen-ground-fabrics/l1818"},{"hreflang":"en-se","href":"https://www.designersguild.com/se/natural-linen-ground-fabrics/l1818"},{"hreflang":"en-us","href":"https://www.designersguild.com/us/natural-linen-ground-fabrics/l1818"},{"hreflang":"es","href":"https://www.designersguild.com/es/natural-linen-ground-fabrics/l1818"},{"hreflang":"fi-fi","href":"https://www.designersguild.com/fi/natural-linen-ground-fabrics/l1818"},{"hreflang":"fr","href":"https://www.designersguild.com/fr/natural-linen-ground-fabrics/l1818"},{"hreflang":"fr-ch","href":"https://www.designersguild.com/fr-ch/natural-linen-ground-fabrics/l1818"},{"hreflang":"it-it","href":"https://www.designersguild.com/it/natural-linen-ground-fabrics/l1818"},{"hreflang":"ja-jp","href":"https://www.designersguild.com/jp/natural-linen-ground-fabrics/l1818"},{"hreflang":"ru","href":"https://www.designersguild.com/ru/natural-linen-ground-fabrics/l1818"},{"hreflang":"x-default","href":"https://www.designersguild.com/natural-linen-ground-fabrics/p1818"}],"CountryDropDown":{"countryDropDownItems":[{"CountryID":81,"Code":null,"LanguageID":1,"RegionID":3,"LanguageCode":"en","Country":"UK","Region":"Europe","URL":"uk","URLKeywords":"","SortOrder":1,"PageID":0},{"CountryID":15,"Code":null,"LanguageID":4,"RegionID":3,"LanguageCode":"de","Country":"Austria","Region":"Europe","URL":"at","URLKeywords":"","SortOrder":11,"PageID":0},{"CountryID":23,"Code":null,"LanguageID":1,"RegionID":3,"LanguageCode":"en","Country":"Belgium","Region":"Europe","URL":"be","URLKeywords":"","SortOrder":12,"PageID":0},{"CountryID":62,"Code":null,"LanguageID":1,"RegionID":3,"LanguageCode":"en","Country":"Denmark","Region":"Europe","URL":"dk","URLKeywords":"","SortOrder":13,"PageID":0},{"CountryID":74,"Code":null,"LanguageID":15,"RegionID":3,"LanguageCode":"fi","Country":"Finland","Region":"Europe","URL":"fi","URLKeywords":"","SortOrder":15,"PageID":0},{"CountryID":79,"Code":null,"LanguageID":3,"RegionID":3,"LanguageCode":"fr","Country":"France","Region":"Europe","URL":"fr","URLKeywords":"bienvenue-chez-designers-guild","SortOrder":16,"PageID":0},{"CountryID":60,"Code":null,"LanguageID":4,"RegionID":3,"LanguageCode":"de","Country":"Germany","Region":"Europe","URL":"de","URLKeywords":"","SortOrder":17,"PageID":0},{"CountryID":106,"Code":null,"LanguageID":1,"RegionID":3,"LanguageCode":"en","Country":"Ireland","Region":"Europe","URL":"ie","URLKeywords":"","SortOrder":18,"PageID":0},{"CountryID":114,"Code":null,"LanguageID":6,"RegionID":3,"LanguageCode":"it","Country":"Italy","Region":"Europe","URL":"it","URLKeywords":"","SortOrder":19,"PageID":0},{"CountryID":170,"Code":null,"LanguageID":13,"RegionID":3,"LanguageCode":"en","Country":"Netherlands","Region":"Europe","URL":"nl","URLKeywords":"","SortOrder":20,"PageID":0},{"CountryID":71,"Code":null,"LanguageID":5,"RegionID":3,"LanguageCode":"es","Country":"Spain","Region":"Europe","URL":"es","URLKeywords":"","SortOrder":23,"PageID":0},{"CountryID":202,"Code":null,"LanguageID":1,"RegionID":3,"LanguageCode":"en","Country":"Sweden","Region":"Europe","URL":"se","URLKeywords":"","SortOrder":24,"PageID":0},{"CountryID":171,"Code":null,"LanguageID":1,"RegionID":3,"LanguageCode":"en","Country":"Norway","Region":"Europe","URL":"no","URLKeywords":"","SortOrder":52,"PageID":0},{"CountryID":118,"Code":null,"LanguageID":11,"RegionID":4,"LanguageCode":"jp","Country":"Nihon","Region":"Africa, Asia & the Middle East","URL":"jp","URLKeywords":"","SortOrder":71,"PageID":0},{"CountryID":46,"Code":null,"LanguageID":3,"RegionID":3,"LanguageCode":"fr","Country":"Switzerland","Region":"Europe","URL":"fr-ch","URLKeywords":"bienvenue-chez-designers-guild","SortOrder":102,"PageID":0},{"CountryID":46,"Code":null,"LanguageID":4,"RegionID":3,"LanguageCode":"de","Country":"Switzerland","Region":"Europe","URL":"de-ch","URLKeywords":"","SortOrder":103,"PageID":0},{"CountryID":196,"Code":null,"LanguageID":10,"RegionID":3,"LanguageCode":"ru","Country":"Russian Federation","Region":"Europe","URL":"ru","URLKeywords":"","SortOrder":109,"PageID":0},{"CountryID":238,"Code":null,"LanguageID":2,"RegionID":2,"LanguageCode":"us","Country":"United States","Region":"North America","URL":"us","URLKeywords":"","SortOrder":125,"PageID":0},{"CountryID":16,"Code":null,"LanguageID":12,"RegionID":6,"LanguageCode":"au","Country":"Australia","Region":"Australasia","URL":"au","URLKeywords":"","SortOrder":150,"PageID":0},{"CountryID":175,"Code":null,"LanguageID":18,"RegionID":6,"LanguageCode":"nz","Country":"New Zealand","Region":"Australasia","URL":"nz","URLKeywords":"","SortOrder":151,"PageID":0},{"CountryID":67,"Code":null,"LanguageID":1,"RegionID":3,"LanguageCode":"en","Country":"Other Countries in Europe","Region":"Europe","URL":"eu","URLKeywords":"","SortOrder":255,"PageID":0},{"CountryID":51,"Code":null,"LanguageID":1,"RegionID":4,"LanguageCode":"en","Country":"Rest of the World","Region":"Africa, Asia & the Middle East","URL":"row","URLKeywords":"","SortOrder":255,"PageID":0}]},"ProductTypeDropDown":{"ProductTypes":[{"ProductTypeID":15,"Name":"Fabric","SortOrder":0,"ProductPageIDs":null,"FormValue":"fabric"},{"ProductTypeID":18,"Name":"Wallpaper","SortOrder":0,"ProductPageIDs":null,"FormValue":"wallpaper"},{"ProductTypeID":10,"Name":"Rug","SortOrder":0,"ProductPageIDs":null,"FormValue":"rug"},{"ProductTypeID":4,"Name":"Throw Pillow","SortOrder":0,"ProductPageIDs":null,"FormValue":"throw+pillow"},{"ProductTypeID":1,"Name":"Bed Linen","SortOrder":0,"ProductPageIDs":null,"FormValue":"bed+linen"},{"ProductTypeID":2,"Name":"Throw","SortOrder":0,"ProductPageIDs":null,"FormValue":"throw"}]},"TradeMember":false,"TradeAllowed":false,"CanViewRRPs":true,"LoginStatus":0,"UserName":null},"Visitor":{"visitorDbId":186345828,"FullName":null,"Email":null,"Culture":null,"VisitorCreatedDT":"0001-01-01T00:00:00","memberId":null,"tradePriceListId":null,"memberTradeAccountNumber":null,"memberTradeAccountID":null,"memberDisplayTradePrice":false,"memberTradeDataSourceJson":null,"tradePermissionAccountAdmin":false,"tradePermissionPlaceOrder":false,"tradePermissionViewAccounts":false,"tradePermissionDownloadPricelistsBrochures":false,"tradePermissionDownloadProductFeeds":false},"Basket":{"basketTotals":[{"TotalQuantity":0.00,"TotalPrice":null,"TotalGiftVoucher":null,"PromotionalMessage":"FREE standard USA delivery on all orders for a limited time only"}],"basketDetails":[]},"DotDigitalBehaviourProfile":{"WebBehaviourTrackingProfileID":"DM-3990244702-01"},"Scrapbook":{"Images":[]},"TradeOrderingAllowed":false,"SearchTerm":null,"ProductType":null,"LanguageID":2,"CountryID":238,"Date":"2022-08-19T00:00:00","ContentType":0,"ContentID":1818,"SiteSectionID":2,"ShowRecentlyViewed":true,"Partial":null}
{"PageSectionID":14640,"SlideID":53333,"AnimationID":4115,"SlideTypeID":1,"DisplayCallsToAction":true,"AutoHideCallsToAction":true,"DisplayHotspots":true,"AutoHideHotspots":true,"ImageID":114933,"TitleText":null,"AltText":null,"Width":3325,"Height":1778,"MaxWidth":3092,"AspectRatio":0.5347593,"VideoID":null,"VideoEmbedCode":null,"SortOrder":1,"URL":null,"NewWindow":false,"Hotspots":[],"ApproximateImageSize":7}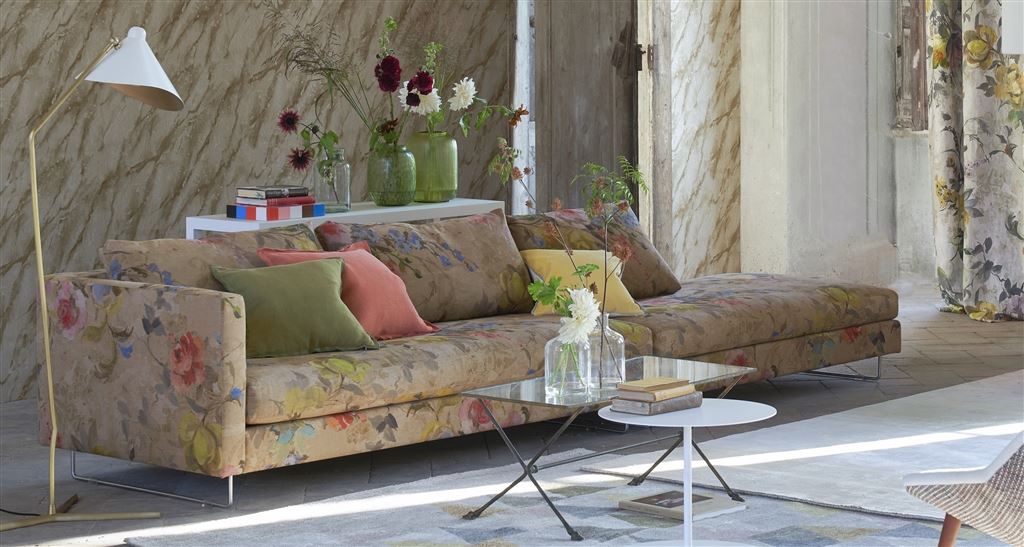 Add to Scrapbook
{"PageSectionID":14640,"SlideID":53332,"AnimationID":4115,"SlideTypeID":1,"DisplayCallsToAction":true,"AutoHideCallsToAction":true,"DisplayHotspots":true,"AutoHideHotspots":true,"ImageID":115093,"TitleText":null,"AltText":null,"Width":4946,"Height":2645,"MaxWidth":3092,"AspectRatio":0.5347593,"VideoID":null,"VideoEmbedCode":null,"SortOrder":6,"URL":null,"NewWindow":false,"Hotspots":[],"ApproximateImageSize":7}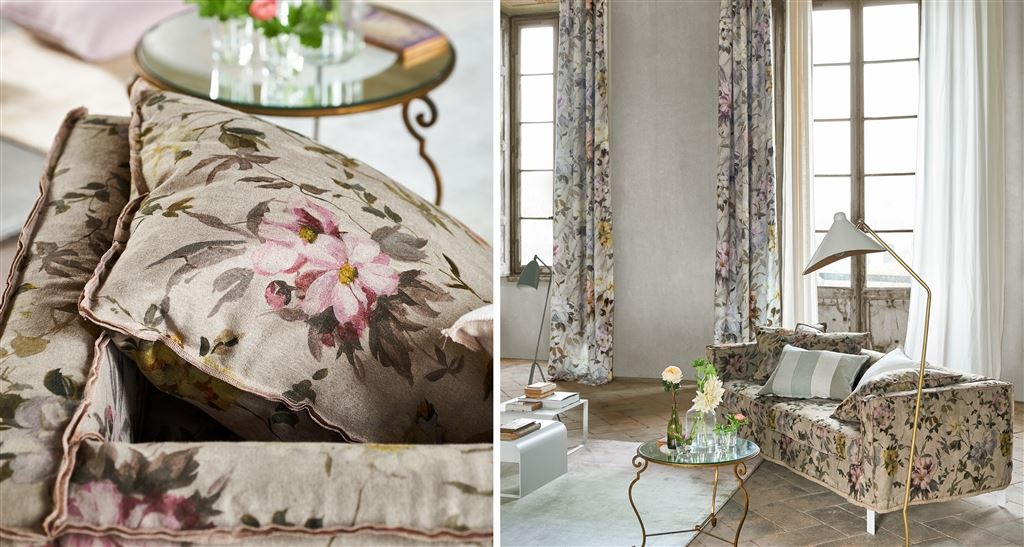 Add to Scrapbook
NATURAL LINEN GROUND FABRICS
We print on a variety of textures and grounds - these designs are printed on natural linen or linen union grounds resulting in a more classical and timeless style. Whilst these designs are beautiful anywhere – they have a more traditional quality that offers even more versatility.
Each design may come in more than one colourway – click on each to see more options.
These fabrics are suitable for a variety of furnishing and interior applications, please click on each to discover more.