{"UseSizeButtons":false,"UseOrderFormGrouping":false,"UsePaintOrderForm":false,"TechInfo":{"width":"54 in","weight":"25.1 oz/sq.yd","horizontalPatternRepeat":"1.57 in","verticalPatternRepeat":"0.79 in","martindale":100000.0,"composition":"70% Pvc 30% Pl","patternMatch":"Random match","flamcode":"(UK Flamcode B+H) Cigarette + Match Resistant","domesticFR":"Cigarette & Match Resistant","additionalInfo":"Antifungal (ASTM G-21-15) and antibacterial (ATCC6538,4352) finish. Do not fold. Wipeable finish.","collections":[{"collectionId":774,"name":"Matara III Fabrics","urlSemantics":"matara-iii-fabrics","url":"/us/matara-iii-fabrics/c774"}],"tests":[{"test":"EN1021-1&2 Cigarette & Match - UPHOLSTERY"},{"test":"IMO FPTC Part 8 - UPHOLSTERY"},{"test":"BS5852 Cigarette & Match - UPHOLSTERY"},{"test":"NFPA 260/UFAC Class 1 - UPHOLSTERY"},{"test":"CAL 117 - UPHOLSTERY"}],"usages":[{"usageId":1,"usage":"Cushions"},{"usageId":4,"usage":"Upholstery"}],"aftercares":[{"aftercareId":4,"aftercare":"NO WASH"},{"aftercareId":41,"aftercare":"NO DRY CLEAN"},{"aftercareId":45,"aftercare":"NO IRON"},{"aftercareId":47,"aftercare":"NO TUMBLE DRY"},{"aftercareId":50,"aftercare":"NO BLEACH"}]},"Prices":{"productPages":[{"productPageId":37620,"productPage":{"productPageId":37620,"heading":null,"subheading":null,"new":null,"productTypeId":null,"urlKeywords":null,"url":null,"imageId":null,"imageWidth":null,"imageHeight":null,"aspectRatio":null,"merchandisedSortOrder":null,"searchSortOrder":null,"colourSort":255,"stockSortOrder":22.4,"azSortOrder":1,"reviewCount":null,"reviewAverage":null,"ratingSortOrder":1,"priceSortOrder":1,"discountSortOrder":1,"newSort":1,"designId":19806,"brandId":3,"alternateColourwayIncludeSize":true,"sizeMetric":null,"productPagePrice":{"priceMin":null,"priceMax":null,"salePriceMin":null,"salePriceMax":null,"discountPercentageMin":null,"discountPercentageMax":null,"clearanceDiscountPercentageMin":null,"clearanceDiscountPercentageMax":null,"discountMessage":null,"priceMessage":null,"rRPMessage":null,"codeMessage":"FDG3010/28"}}}]},"Definition":{"productPageId":37620,"languageId":2,"countryId":238,"templateId":2,"titleTag":"Matara Tessere Spice Fabric | Designers Guild Essentials","heading":"Matara Tessere Spice","subHeading":"Fabric","brand":"Designers Guild Essentials","isNew":false,"metaDescription":"A fantastic addition to our vegan faux leather Matara range Matara Tessere looks and feels like a woven leather with an embossed surface and soft backing t","urlKeywords":"/us/fabric/designers-guild-essentials/matara-tessere-spice-fabric/p37620","isRugOrRunner":false,"urlSemantics":"fabric/designers-guild-essentials/matara-tessere-spice-fabric","googleHrefs":[{"hreflang":"de","href":"https://www.designersguild.com/de/fabric/designers-guild-essentials/matara-tessere-spice-fabric/p37620"},{"hreflang":"fr","href":"https://www.designersguild.com/fr/fabric/designers-guild-essentials/matara-tessere-spice-fabric/p37620"},{"hreflang":"en-gb","href":"https://www.designersguild.com/uk/fabric/designers-guild-essentials/matara-tessere-spice-fabric/p37620"},{"hreflang":"en-se","href":"https://www.designersguild.com/se/fabric/designers-guild-essentials/matara-tessere-spice-fabric/p37620"},{"hreflang":"en-us","href":"https://www.designersguild.com/us/fabric/designers-guild-essentials/matara-tessere-spice-fabric/p37620"},{"hreflang":"es","href":"https://www.designersguild.com/es/fabric/designers-guild-essentials/matara-tessere-spice-fabric/p37620"},{"hreflang":"it-it","href":"https://www.designersguild.com/it/fabric/designers-guild-essentials/matara-tessere-spice-fabric/p37620"},{"hreflang":"en-nl","href":"https://www.designersguild.com/nl/fabric/designers-guild-essentials/matara-tessere-spice-fabric/p37620"},{"hreflang":"ru","href":"https://www.designersguild.com/ru/fabric/designers-guild-essentials/matara-tessere-spice-fabric/p37620"},{"hreflang":"ja-jp","href":"https://www.designersguild.com/jp/fabric/designers-guild-essentials/matara-tessere-spice-fabric/p37620"},{"hreflang":"en-be","href":"https://www.designersguild.com/be/fabric/designers-guild-essentials/matara-tessere-spice-fabric/p37620"},{"hreflang":"en-au","href":"https://www.designersguild.com/au/fabric/designers-guild-essentials/matara-tessere-spice-fabric/p37620"},{"hreflang":"en-dk","href":"https://www.designersguild.com/dk/fabric/designers-guild-essentials/matara-tessere-spice-fabric/p37620"},{"hreflang":"en","href":"https://www.designersguild.com/eu/fabric/designers-guild-essentials/matara-tessere-spice-fabric/p37620"},{"hreflang":"en-no","href":"https://www.designersguild.com/no/fabric/designers-guild-essentials/matara-tessere-spice-fabric/p37620"},{"hreflang":"de-at","href":"https://www.designersguild.com/at/fabric/designers-guild-essentials/matara-tessere-spice-fabric/p37620"},{"hreflang":"de-ch","href":"https://www.designersguild.com/de-ch/fabric/designers-guild-essentials/matara-tessere-spice-fabric/p37620"},{"hreflang":"fr-ch","href":"https://www.designersguild.com/fr-ch/fabric/designers-guild-essentials/matara-tessere-spice-fabric/p37620"},{"hreflang":"en","href":"https://www.designersguild.com/row/fabric/designers-guild-essentials/matara-tessere-spice-fabric/p37620"},{"hreflang":"en-nz","href":"https://www.designersguild.com/nz/fabric/designers-guild-essentials/matara-tessere-spice-fabric/p37620"},{"hreflang":"en-ie","href":"https://www.designersguild.com/ie/fabric/designers-guild-essentials/matara-tessere-spice-fabric/p37620"},{"hreflang":"fi-fi","href":"https://www.designersguild.com/fi/fabric/designers-guild-essentials/matara-tessere-spice-fabric/p37620"},{"hreflang":"x-default","href":"https://www.designersguild.com/fabric/designers-guild-essentials/matara-tessere-spice-fabric/p37620"}],"pinterestImageId":142950,"breadcrumb":"<li><a href=\"/us/fabric/l1292\">FABRIC</a></li><li><span>Matara Tessere Spice</span></li>","Images":[{"imageId":142950,"templateImageId":2,"altText":"Matara Tessere - Spice Cutting","titleText":"Matara Tessere - Spice Cutting","sortOrder":0}],"PageJSON":"{\"productPageId\":37620,\"heading\":\"Matara Tessere Spice\",\"subHeading\":\"Fabric\",\"category\":\"Arts & Entertainment > Hobbies & Creative Arts > Crafts & Hobbies > Fibercraft & Textile Arts > Textile Art Materials > Fabric\",\"brand\":\"Designers Guild Essentials\",\"description\":\"A fantastic addition to our vegan faux leather Matara range Matara Tessere looks and feels like a woven leather with an embossed surface and soft backing to make it even more tactile. Incredibly hardwearing and inherently passing UK domestic upholstery FR standards and selected others it is also anti-bacterial and anti-fungal - perfect for all upholstery uses\",\"urlSemantics\":\"fabric/designers-guild-essentials/matara-tessere-spice-fabric\",\"breadcrumb\":\"<li><a href=\\\"/us/fabric/l1292\\\">FABRIC</a></li><li><span>Matara Tessere Spice</span></li>\",\"url\":\"/us/fabric/designers-guild-essentials/matara-tessere-spice-fabric/p37620\",\"titleTag\":\"Matara Tessere Spice Fabric | Designers Guild Essentials\",\"metaDescription\":\"A fantastic addition to our vegan faux leather Matara range Matara Tessere looks and feels like a woven leather with an embossed surface and soft backing t\",\"reviewAverage\":null,\"reviewCount\":null,\"isNew\":false,\"templateId\":2,\"isRugOrRunner\":false,\"delivery\":\"<div style=\\\"width: 100%;\\\">\\n\\t<p>We are currently able to offer delivery to USA mainland, Hawaii, and Canada.</p><p><span style=\\\"color: #535353; font-family: &quot;Open Sans&quot;, sans-serif; font-variant-ligatures: common-ligatures; letter-spacing: 1px; text-decoration-color: initial;\\\">Standard shipping cost : $15</span></p>\\n\\n\\t<p>All shipping options will take approximately 7-10 business days to arrive.\\n\\t</p>\\n\\t<p>\\n\\t\\tFor more information, please visit our <a style=\\\"display: inline-block;\\\" href=\\\"l1144\\\" rel=\\\"nofollow\\\">Delivery &amp; Returns Information page</a>\\n\\t</p>\\n</div>\",\"returns\":\"<p>We hope you will be delighted with your order. However, if for any reason you are not completely satisfied we are happy to offer a refund on all goods returned to us within 30 days from the despatch of your order provided you return the items using our returns paperwork, they are in their original packaging, unopened and in an unused resellable condition.</p><p>\\n\\n</p><p>For more information, please <a style=\\\"display: inline-block\\\" href=\\\"l1146\\\" rel=\\\"nofollow\\\">visit our Delivery &amp; Returns Information page</a>.</p>\",\"products\":[{\"productId\":207065,\"code\":\"FDG3010/28\",\"orderFormName\":\"Matara Tessere - Spice\",\"brand\":\"Designers Guild Essentials\",\"images\":[{\"imageId\":142950,\"altText\":\"Matara Tessere - Spice Cutting\",\"titleText\":\"Matara Tessere - Spice Cutting\",\"templateImageId\":true}]}],\"images\":[{\"imageId\":142950,\"templateImageId\":2,\"altText\":\"Matara Tessere - Spice Cutting\",\"titleText\":\"Matara Tessere - Spice Cutting\",\"sortOrder\":0}],\"alternateColourways\":[{\"productPageId\":37593,\"urlSemantics\":\"fabric/designers-guild-essentials/matara-tessere-forest-fabric\",\"code\":\"FDG3010/28\",\"url\":\"/us/fabric/designers-guild-essentials/matara-tessere-forest-fabric/p37593\",\"heading\":\"Matara Tessere Forest\",\"imageId\":142957},{\"productPageId\":37594,\"urlSemantics\":\"fabric/designers-guild-essentials/matara-tessere-olive-fabric\",\"code\":\"FDG3010/28\",\"url\":\"/us/fabric/designers-guild-essentials/matara-tessere-olive-fabric/p37594\",\"heading\":\"Matara Tessere Olive\",\"imageId\":142982},{\"productPageId\":37595,\"urlSemantics\":\"fabric/designers-guild-essentials/matara-tessere-sage-fabric\",\"code\":\"FDG3010/28\",\"url\":\"/us/fabric/designers-guild-essentials/matara-tessere-sage-fabric/p37595\",\"heading\":\"Matara Tessere Sage\",\"imageId\":142954},{\"productPageId\":37596,\"urlSemantics\":\"fabric/designers-guild-essentials/matara-tessere-celadon-fabric\",\"code\":\"FDG3010/28\",\"url\":\"/us/fabric/designers-guild-essentials/matara-tessere-celadon-fabric/p37596\",\"heading\":\"Matara Tessere Celadon\",\"imageId\":142946},{\"productPageId\":37597,\"urlSemantics\":\"fabric/designers-guild-essentials/matara-tessere-teal-fabric\",\"code\":\"FDG3010/28\",\"url\":\"/us/fabric/designers-guild-essentials/matara-tessere-teal-fabric/p37597\",\"heading\":\"Matara Tessere Teal\",\"imageId\":142707},{\"productPageId\":37598,\"urlSemantics\":\"fabric/designers-guild-essentials/matara-tessere-azure-fabric\",\"code\":\"FDG3010/28\",\"url\":\"/us/fabric/designers-guild-essentials/matara-tessere-azure-fabric/p37598\",\"heading\":\"Matara Tessere Azure\",\"imageId\":142970},{\"productPageId\":37599,\"urlSemantics\":\"fabric/designers-guild-essentials/matara-tessere-swedish-blue-fabric\",\"code\":\"FDG3010/28\",\"url\":\"/us/fabric/designers-guild-essentials/matara-tessere-swedish-blue-fabric/p37599\",\"heading\":\"Matara Tessere Swedish Blue\",\"imageId\":142971},{\"productPageId\":37600,\"urlSemantics\":\"fabric/designers-guild-essentials/matara-tessere-cobalt-fabric\",\"code\":\"FDG3010/28\",\"url\":\"/us/fabric/designers-guild-essentials/matara-tessere-cobalt-fabric/p37600\",\"heading\":\"Matara Tessere Cobalt\",\"imageId\":142983},{\"productPageId\":37601,\"urlSemantics\":\"fabric/designers-guild-essentials/matara-tessere-navy-fabric\",\"code\":\"FDG3010/28\",\"url\":\"/us/fabric/designers-guild-essentials/matara-tessere-navy-fabric/p37601\",\"heading\":\"Matara Tessere Navy\",\"imageId\":142706},{\"productPageId\":37602,\"urlSemantics\":\"fabric/designers-guild-essentials/matara-tessere-onyx-fabric\",\"code\":\"FDG3010/28\",\"url\":\"/us/fabric/designers-guild-essentials/matara-tessere-onyx-fabric/p37602\",\"heading\":\"Matara Tessere Onyx\",\"imageId\":142953},{\"productPageId\":37603,\"urlSemantics\":\"fabric/designers-guild-essentials/matara-tessere-slate-fabric\",\"code\":\"FDG3010/28\",\"url\":\"/us/fabric/designers-guild-essentials/matara-tessere-slate-fabric/p37603\",\"heading\":\"Matara Tessere Slate\",\"imageId\":142948},{\"productPageId\":37604,\"urlSemantics\":\"fabric/designers-guild-essentials/matara-tessere-smoke-fabric\",\"code\":\"FDG3010/28\",\"url\":\"/us/fabric/designers-guild-essentials/matara-tessere-smoke-fabric/p37604\",\"heading\":\"Matara Tessere Smoke\",\"imageId\":142709},{\"productPageId\":37605,\"urlSemantics\":\"fabric/designers-guild-essentials/matara-tessere-silver-fabric\",\"code\":\"FDG3010/28\",\"url\":\"/us/fabric/designers-guild-essentials/matara-tessere-silver-fabric/p37605\",\"heading\":\"Matara Tessere Silver\",\"imageId\":142977},{\"productPageId\":37606,\"urlSemantics\":\"fabric/designers-guild-essentials/matara-tessere-dove-fabric\",\"code\":\"FDG3010/28\",\"url\":\"/us/fabric/designers-guild-essentials/matara-tessere-dove-fabric/p37606\",\"heading\":\"Matara Tessere Dove\",\"imageId\":142951},{\"productPageId\":37607,\"urlSemantics\":\"fabric/designers-guild-essentials/matara-tessere-ivory-fabric\",\"code\":\"FDG3010/28\",\"url\":\"/us/fabric/designers-guild-essentials/matara-tessere-ivory-fabric/p37607\",\"heading\":\"Matara Tessere Ivory\",\"imageId\":142959},{\"productPageId\":37608,\"urlSemantics\":\"fabric/designers-guild-essentials/matara-tessere-alabaster-fabric\",\"code\":\"FDG3010/28\",\"url\":\"/us/fabric/designers-guild-essentials/matara-tessere-alabaster-fabric/p37608\",\"heading\":\"Matara Tessere Alabaster\",\"imageId\":142985},{\"productPageId\":37609,\"urlSemantics\":\"fabric/designers-guild-essentials/matara-tessere-cream-fabric\",\"code\":\"FDG3010/28\",\"url\":\"/us/fabric/designers-guild-essentials/matara-tessere-cream-fabric/p37609\",\"heading\":\"Matara Tessere Cream\",\"imageId\":142980},{\"productPageId\":37610,\"urlSemantics\":\"fabric/designers-guild-essentials/matara-tessere-putty-fabric\",\"code\":\"FDG3010/28\",\"url\":\"/us/fabric/designers-guild-essentials/matara-tessere-putty-fabric/p37610\",\"heading\":\"Matara Tessere Putty\",\"imageId\":142978},{\"productPageId\":37611,\"urlSemantics\":\"fabric/designers-guild-essentials/matara-tessere-taupe-fabric\",\"code\":\"FDG3010/28\",\"url\":\"/us/fabric/designers-guild-essentials/matara-tessere-taupe-fabric/p37611\",\"heading\":\"Matara Tessere Taupe\",\"imageId\":142958},{\"productPageId\":37612,\"urlSemantics\":\"fabric/designers-guild-essentials/matara-tessere-moleskin-fabric\",\"code\":\"FDG3010/28\",\"url\":\"/us/fabric/designers-guild-essentials/matara-tessere-moleskin-fabric/p37612\",\"heading\":\"Matara Tessere Moleskin\",\"imageId\":142981},{\"productPageId\":37613,\"urlSemantics\":\"fabric/designers-guild-essentials/matara-tessere-mica-fabric\",\"code\":\"FDG3010/28\",\"url\":\"/us/fabric/designers-guild-essentials/matara-tessere-mica-fabric/p37613\",\"heading\":\"Matara Tessere Mica\",\"imageId\":142972},{\"productPageId\":37614,\"urlSemantics\":\"fabric/designers-guild-essentials/matara-tessere-linen-fabric\",\"code\":\"FDG3010/28\",\"url\":\"/us/fabric/designers-guild-essentials/matara-tessere-linen-fabric/p37614\",\"heading\":\"Matara Tessere Linen\",\"imageId\":142979},{\"productPageId\":37615,\"urlSemantics\":\"fabric/designers-guild-essentials/matara-tessere-cappuccino-fabric\",\"code\":\"FDG3010/28\",\"url\":\"/us/fabric/designers-guild-essentials/matara-tessere-cappuccino-fabric/p37615\",\"heading\":\"Matara Tessere Cappuccino\",\"imageId\":142955},{\"productPageId\":37616,\"urlSemantics\":\"fabric/designers-guild-essentials/matara-tessere-driftwood-fabric\",\"code\":\"FDG3010/28\",\"url\":\"/us/fabric/designers-guild-essentials/matara-tessere-driftwood-fabric/p37616\",\"heading\":\"Matara Tessere Driftwood\",\"imageId\":142988},{\"productPageId\":37617,\"urlSemantics\":\"fabric/designers-guild-essentials/matara-tessere-nutmeg-fabric\",\"code\":\"FDG3010/28\",\"url\":\"/us/fabric/designers-guild-essentials/matara-tessere-nutmeg-fabric/p37617\",\"heading\":\"Matara Tessere Nutmeg\",\"imageId\":142949},{\"productPageId\":37618,\"urlSemantics\":\"fabric/designers-guild-essentials/matara-tessere-ochre-fabric\",\"code\":\"FDG3010/28\",\"url\":\"/us/fabric/designers-guild-essentials/matara-tessere-ochre-fabric/p37618\",\"heading\":\"Matara Tessere Ochre\",\"imageId\":142967},{\"productPageId\":37619,\"urlSemantics\":\"fabric/designers-guild-essentials/matara-tessere-tan-fabric\",\"code\":\"FDG3010/28\",\"url\":\"/us/fabric/designers-guild-essentials/matara-tessere-tan-fabric/p37619\",\"heading\":\"Matara Tessere Tan\",\"imageId\":142956},{\"productPageId\":37620,\"urlSemantics\":\"fabric/designers-guild-essentials/matara-tessere-spice-fabric\",\"code\":\"FDG3010/28\",\"url\":\"/us/fabric/designers-guild-essentials/matara-tessere-spice-fabric/p37620\",\"heading\":\"Matara Tessere Spice\",\"imageId\":142950},{\"productPageId\":37621,\"urlSemantics\":\"fabric/designers-guild-essentials/matara-tessere-cinnamon-fabric\",\"code\":\"FDG3010/28\",\"url\":\"/us/fabric/designers-guild-essentials/matara-tessere-cinnamon-fabric/p37621\",\"heading\":\"Matara Tessere Cinnamon\",\"imageId\":142952},{\"productPageId\":37622,\"urlSemantics\":\"fabric/designers-guild-essentials/matara-tessere-walnut-fabric\",\"code\":\"FDG3010/28\",\"url\":\"/us/fabric/designers-guild-essentials/matara-tessere-walnut-fabric/p37622\",\"heading\":\"Matara Tessere Walnut\",\"imageId\":142947},{\"productPageId\":37623,\"urlSemantics\":\"fabric/designers-guild-essentials/matara-tessere-chestnut-fabric\",\"code\":\"FDG3010/28\",\"url\":\"/us/fabric/designers-guild-essentials/matara-tessere-chestnut-fabric/p37623\",\"heading\":\"Matara Tessere Chestnut\",\"imageId\":142710},{\"productPageId\":37624,\"urlSemantics\":\"fabric/designers-guild-essentials/matara-tessere-espresso-fabric\",\"code\":\"FDG3010/28\",\"url\":\"/us/fabric/designers-guild-essentials/matara-tessere-espresso-fabric/p37624\",\"heading\":\"Matara Tessere Espresso\",\"imageId\":142989},{\"productPageId\":37625,\"urlSemantics\":\"fabric/designers-guild-essentials/matara-tessere-claret-fabric\",\"code\":\"FDG3010/28\",\"url\":\"/us/fabric/designers-guild-essentials/matara-tessere-claret-fabric/p37625\",\"heading\":\"Matara Tessere Claret\",\"imageId\":142708},{\"productPageId\":37626,\"urlSemantics\":\"fabric/designers-guild-essentials/matara-tessere-petal-fabric\",\"code\":\"FDG3010/28\",\"url\":\"/us/fabric/designers-guild-essentials/matara-tessere-petal-fabric/p37626\",\"heading\":\"Matara Tessere Petal\",\"imageId\":142990},{\"productPageId\":37627,\"urlSemantics\":\"fabric/designers-guild-essentials/matara-tessere-blossom-fabric\",\"code\":\"FDG3010/28\",\"url\":\"/us/fabric/designers-guild-essentials/matara-tessere-blossom-fabric/p37627\",\"heading\":\"Matara Tessere Blossom\",\"imageId\":142984}],\"reviews\":null,\"hreflangs\":[{\"hreflang\":\"de\",\"href\":\"https://www.designersguild.com/de/fabric/designers-guild-essentials/matara-tessere-spice-fabric/p37620\"},{\"hreflang\":\"fr\",\"href\":\"https://www.designersguild.com/fr/fabric/designers-guild-essentials/matara-tessere-spice-fabric/p37620\"},{\"hreflang\":\"en-gb\",\"href\":\"https://www.designersguild.com/uk/fabric/designers-guild-essentials/matara-tessere-spice-fabric/p37620\"},{\"hreflang\":\"en-se\",\"href\":\"https://www.designersguild.com/se/fabric/designers-guild-essentials/matara-tessere-spice-fabric/p37620\"},{\"hreflang\":\"en-us\",\"href\":\"https://www.designersguild.com/us/fabric/designers-guild-essentials/matara-tessere-spice-fabric/p37620\"},{\"hreflang\":\"es\",\"href\":\"https://www.designersguild.com/es/fabric/designers-guild-essentials/matara-tessere-spice-fabric/p37620\"},{\"hreflang\":\"it-it\",\"href\":\"https://www.designersguild.com/it/fabric/designers-guild-essentials/matara-tessere-spice-fabric/p37620\"},{\"hreflang\":\"en-nl\",\"href\":\"https://www.designersguild.com/nl/fabric/designers-guild-essentials/matara-tessere-spice-fabric/p37620\"},{\"hreflang\":\"ru\",\"href\":\"https://www.designersguild.com/ru/fabric/designers-guild-essentials/matara-tessere-spice-fabric/p37620\"},{\"hreflang\":\"ja-jp\",\"href\":\"https://www.designersguild.com/jp/fabric/designers-guild-essentials/matara-tessere-spice-fabric/p37620\"},{\"hreflang\":\"en-be\",\"href\":\"https://www.designersguild.com/be/fabric/designers-guild-essentials/matara-tessere-spice-fabric/p37620\"},{\"hreflang\":\"en-au\",\"href\":\"https://www.designersguild.com/au/fabric/designers-guild-essentials/matara-tessere-spice-fabric/p37620\"},{\"hreflang\":\"en-dk\",\"href\":\"https://www.designersguild.com/dk/fabric/designers-guild-essentials/matara-tessere-spice-fabric/p37620\"},{\"hreflang\":\"en\",\"href\":\"https://www.designersguild.com/eu/fabric/designers-guild-essentials/matara-tessere-spice-fabric/p37620\"},{\"hreflang\":\"en-no\",\"href\":\"https://www.designersguild.com/no/fabric/designers-guild-essentials/matara-tessere-spice-fabric/p37620\"},{\"hreflang\":\"de-at\",\"href\":\"https://www.designersguild.com/at/fabric/designers-guild-essentials/matara-tessere-spice-fabric/p37620\"},{\"hreflang\":\"de-ch\",\"href\":\"https://www.designersguild.com/de-ch/fabric/designers-guild-essentials/matara-tessere-spice-fabric/p37620\"},{\"hreflang\":\"fr-ch\",\"href\":\"https://www.designersguild.com/fr-ch/fabric/designers-guild-essentials/matara-tessere-spice-fabric/p37620\"},{\"hreflang\":\"en\",\"href\":\"https://www.designersguild.com/row/fabric/designers-guild-essentials/matara-tessere-spice-fabric/p37620\"},{\"hreflang\":\"en-nz\",\"href\":\"https://www.designersguild.com/nz/fabric/designers-guild-essentials/matara-tessere-spice-fabric/p37620\"},{\"hreflang\":\"en-ie\",\"href\":\"https://www.designersguild.com/ie/fabric/designers-guild-essentials/matara-tessere-spice-fabric/p37620\"},{\"hreflang\":\"fi-fi\",\"href\":\"https://www.designersguild.com/fi/fabric/designers-guild-essentials/matara-tessere-spice-fabric/p37620\"},{\"hreflang\":\"x-default\",\"href\":\"https://www.designersguild.com/fabric/designers-guild-essentials/matara-tessere-spice-fabric/p37620\"}],\"relatedProductPages\":null,\"attributes\":[{\"attributeGroup\":\"Brand\",\"attribute\":\"Designers Guild Essentials\"},{\"attributeGroup\":\"Pattern\",\"attribute\":\"Patterned\"},{\"attributeGroup\":\"Pattern\",\"attribute\":\"Geometric\"},{\"attributeGroup\":\"Type\",\"attribute\":\"Faux Leather\"},{\"attributeGroup\":\"Type\",\"attribute\":\"Plain / Textured\"}],\"collection\":{\"collectionId\":774,\"heading\":\"Matara III Fabrics\",\"description\":\"A fantastic addition to our vegan faux leather Matara range, Matara Tessere looks and feels like a woven leather, with an embossed surface and soft backing to make it even more tactile. Incredibly hardwearing and inherently passing UK domestic upholstery FR standards and selected others, it is also anti bacterial and anti fungal - perfect for all upholstery uses. \\n\",\"name\":\"Matara III Fabrics\",\"urlSemantics\":\"matara-iii-fabrics\",\"url\":\"/us/matara-iii-fabrics/c774\"},\"moduleOptions\":null,\"modules\":null,\"moduleOptionGroups\":null,\"wholesaleFurniture\":null}","json":{"productPageId":37620,"heading":"Matara Tessere Spice","subHeading":"Fabric","category":"Arts & Entertainment > Hobbies & Creative Arts > Crafts & Hobbies > Fibercraft & Textile Arts > Textile Art Materials > Fabric","brand":"Designers Guild Essentials","description":"A fantastic addition to our vegan faux leather Matara range Matara Tessere looks and feels like a woven leather with an embossed surface and soft backing to make it even more tactile. Incredibly hardwearing and inherently passing UK domestic upholstery FR standards and selected others it is also anti-bacterial and anti-fungal - perfect for all upholstery uses","urlSemantics":"fabric/designers-guild-essentials/matara-tessere-spice-fabric","breadcrumb":"<li><a href=\"/us/fabric/l1292\">FABRIC</a></li><li><span>Matara Tessere Spice</span></li>","url":"/us/fabric/designers-guild-essentials/matara-tessere-spice-fabric/p37620","titleTag":"Matara Tessere Spice Fabric | Designers Guild Essentials","metaDescription":"A fantastic addition to our vegan faux leather Matara range Matara Tessere looks and feels like a woven leather with an embossed surface and soft backing t","reviewAverage":null,"reviewCount":null,"isNew":false,"templateId":2,"isRugOrRunner":false,"delivery":"<div style=\"width: 100%;\">\n\t<p>We are currently able to offer delivery to USA mainland, Hawaii, and Canada.</p><p><span style=\"color: #535353; font-family: &quot;Open Sans&quot;, sans-serif; font-variant-ligatures: common-ligatures; letter-spacing: 1px; text-decoration-color: initial;\">Standard shipping cost : $15</span></p>\n\n\t<p>All shipping options will take approximately 7-10 business days to arrive.\n\t</p>\n\t<p>\n\t\tFor more information, please visit our <a style=\"display: inline-block;\" href=\"l1144\" rel=\"nofollow\">Delivery &amp; Returns Information page</a>\n\t</p>\n</div>","returns":"<p>We hope you will be delighted with your order. However, if for any reason you are not completely satisfied we are happy to offer a refund on all goods returned to us within 30 days from the despatch of your order provided you return the items using our returns paperwork, they are in their original packaging, unopened and in an unused resellable condition.</p><p>\n\n</p><p>For more information, please <a style=\"display: inline-block\" href=\"l1146\" rel=\"nofollow\">visit our Delivery &amp; Returns Information page</a>.</p>","products":[{"productId":207065,"code":"FDG3010/28","orderFormName":"Matara Tessere - Spice","brand":"Designers Guild Essentials","images":[{"imageId":142950,"altText":"Matara Tessere - Spice Cutting","titleText":"Matara Tessere - Spice Cutting","templateImageId":true}]}],"images":[{"imageId":142950,"templateImageId":2,"altText":"Matara Tessere - Spice Cutting","titleText":"Matara Tessere - Spice Cutting","sortOrder":0}],"alternateColourways":[{"productPageId":37593,"urlSemantics":"fabric/designers-guild-essentials/matara-tessere-forest-fabric","code":"FDG3010/28","url":"/us/fabric/designers-guild-essentials/matara-tessere-forest-fabric/p37593","heading":"Matara Tessere Forest","imageId":142957},{"productPageId":37594,"urlSemantics":"fabric/designers-guild-essentials/matara-tessere-olive-fabric","code":"FDG3010/28","url":"/us/fabric/designers-guild-essentials/matara-tessere-olive-fabric/p37594","heading":"Matara Tessere Olive","imageId":142982},{"productPageId":37595,"urlSemantics":"fabric/designers-guild-essentials/matara-tessere-sage-fabric","code":"FDG3010/28","url":"/us/fabric/designers-guild-essentials/matara-tessere-sage-fabric/p37595","heading":"Matara Tessere Sage","imageId":142954},{"productPageId":37596,"urlSemantics":"fabric/designers-guild-essentials/matara-tessere-celadon-fabric","code":"FDG3010/28","url":"/us/fabric/designers-guild-essentials/matara-tessere-celadon-fabric/p37596","heading":"Matara Tessere Celadon","imageId":142946},{"productPageId":37597,"urlSemantics":"fabric/designers-guild-essentials/matara-tessere-teal-fabric","code":"FDG3010/28","url":"/us/fabric/designers-guild-essentials/matara-tessere-teal-fabric/p37597","heading":"Matara Tessere Teal","imageId":142707},{"productPageId":37598,"urlSemantics":"fabric/designers-guild-essentials/matara-tessere-azure-fabric","code":"FDG3010/28","url":"/us/fabric/designers-guild-essentials/matara-tessere-azure-fabric/p37598","heading":"Matara Tessere Azure","imageId":142970},{"productPageId":37599,"urlSemantics":"fabric/designers-guild-essentials/matara-tessere-swedish-blue-fabric","code":"FDG3010/28","url":"/us/fabric/designers-guild-essentials/matara-tessere-swedish-blue-fabric/p37599","heading":"Matara Tessere Swedish Blue","imageId":142971},{"productPageId":37600,"urlSemantics":"fabric/designers-guild-essentials/matara-tessere-cobalt-fabric","code":"FDG3010/28","url":"/us/fabric/designers-guild-essentials/matara-tessere-cobalt-fabric/p37600","heading":"Matara Tessere Cobalt","imageId":142983},{"productPageId":37601,"urlSemantics":"fabric/designers-guild-essentials/matara-tessere-navy-fabric","code":"FDG3010/28","url":"/us/fabric/designers-guild-essentials/matara-tessere-navy-fabric/p37601","heading":"Matara Tessere Navy","imageId":142706},{"productPageId":37602,"urlSemantics":"fabric/designers-guild-essentials/matara-tessere-onyx-fabric","code":"FDG3010/28","url":"/us/fabric/designers-guild-essentials/matara-tessere-onyx-fabric/p37602","heading":"Matara Tessere Onyx","imageId":142953},{"productPageId":37603,"urlSemantics":"fabric/designers-guild-essentials/matara-tessere-slate-fabric","code":"FDG3010/28","url":"/us/fabric/designers-guild-essentials/matara-tessere-slate-fabric/p37603","heading":"Matara Tessere Slate","imageId":142948},{"productPageId":37604,"urlSemantics":"fabric/designers-guild-essentials/matara-tessere-smoke-fabric","code":"FDG3010/28","url":"/us/fabric/designers-guild-essentials/matara-tessere-smoke-fabric/p37604","heading":"Matara Tessere Smoke","imageId":142709},{"productPageId":37605,"urlSemantics":"fabric/designers-guild-essentials/matara-tessere-silver-fabric","code":"FDG3010/28","url":"/us/fabric/designers-guild-essentials/matara-tessere-silver-fabric/p37605","heading":"Matara Tessere Silver","imageId":142977},{"productPageId":37606,"urlSemantics":"fabric/designers-guild-essentials/matara-tessere-dove-fabric","code":"FDG3010/28","url":"/us/fabric/designers-guild-essentials/matara-tessere-dove-fabric/p37606","heading":"Matara Tessere Dove","imageId":142951},{"productPageId":37607,"urlSemantics":"fabric/designers-guild-essentials/matara-tessere-ivory-fabric","code":"FDG3010/28","url":"/us/fabric/designers-guild-essentials/matara-tessere-ivory-fabric/p37607","heading":"Matara Tessere Ivory","imageId":142959},{"productPageId":37608,"urlSemantics":"fabric/designers-guild-essentials/matara-tessere-alabaster-fabric","code":"FDG3010/28","url":"/us/fabric/designers-guild-essentials/matara-tessere-alabaster-fabric/p37608","heading":"Matara Tessere Alabaster","imageId":142985},{"productPageId":37609,"urlSemantics":"fabric/designers-guild-essentials/matara-tessere-cream-fabric","code":"FDG3010/28","url":"/us/fabric/designers-guild-essentials/matara-tessere-cream-fabric/p37609","heading":"Matara Tessere Cream","imageId":142980},{"productPageId":37610,"urlSemantics":"fabric/designers-guild-essentials/matara-tessere-putty-fabric","code":"FDG3010/28","url":"/us/fabric/designers-guild-essentials/matara-tessere-putty-fabric/p37610","heading":"Matara Tessere Putty","imageId":142978},{"productPageId":37611,"urlSemantics":"fabric/designers-guild-essentials/matara-tessere-taupe-fabric","code":"FDG3010/28","url":"/us/fabric/designers-guild-essentials/matara-tessere-taupe-fabric/p37611","heading":"Matara Tessere Taupe","imageId":142958},{"productPageId":37612,"urlSemantics":"fabric/designers-guild-essentials/matara-tessere-moleskin-fabric","code":"FDG3010/28","url":"/us/fabric/designers-guild-essentials/matara-tessere-moleskin-fabric/p37612","heading":"Matara Tessere Moleskin","imageId":142981},{"productPageId":37613,"urlSemantics":"fabric/designers-guild-essentials/matara-tessere-mica-fabric","code":"FDG3010/28","url":"/us/fabric/designers-guild-essentials/matara-tessere-mica-fabric/p37613","heading":"Matara Tessere Mica","imageId":142972},{"productPageId":37614,"urlSemantics":"fabric/designers-guild-essentials/matara-tessere-linen-fabric","code":"FDG3010/28","url":"/us/fabric/designers-guild-essentials/matara-tessere-linen-fabric/p37614","heading":"Matara Tessere Linen","imageId":142979},{"productPageId":37615,"urlSemantics":"fabric/designers-guild-essentials/matara-tessere-cappuccino-fabric","code":"FDG3010/28","url":"/us/fabric/designers-guild-essentials/matara-tessere-cappuccino-fabric/p37615","heading":"Matara Tessere Cappuccino","imageId":142955},{"productPageId":37616,"urlSemantics":"fabric/designers-guild-essentials/matara-tessere-driftwood-fabric","code":"FDG3010/28","url":"/us/fabric/designers-guild-essentials/matara-tessere-driftwood-fabric/p37616","heading":"Matara Tessere Driftwood","imageId":142988},{"productPageId":37617,"urlSemantics":"fabric/designers-guild-essentials/matara-tessere-nutmeg-fabric","code":"FDG3010/28","url":"/us/fabric/designers-guild-essentials/matara-tessere-nutmeg-fabric/p37617","heading":"Matara Tessere Nutmeg","imageId":142949},{"productPageId":37618,"urlSemantics":"fabric/designers-guild-essentials/matara-tessere-ochre-fabric","code":"FDG3010/28","url":"/us/fabric/designers-guild-essentials/matara-tessere-ochre-fabric/p37618","heading":"Matara Tessere Ochre","imageId":142967},{"productPageId":37619,"urlSemantics":"fabric/designers-guild-essentials/matara-tessere-tan-fabric","code":"FDG3010/28","url":"/us/fabric/designers-guild-essentials/matara-tessere-tan-fabric/p37619","heading":"Matara Tessere Tan","imageId":142956},{"productPageId":37620,"urlSemantics":"fabric/designers-guild-essentials/matara-tessere-spice-fabric","code":"FDG3010/28","url":"/us/fabric/designers-guild-essentials/matara-tessere-spice-fabric/p37620","heading":"Matara Tessere Spice","imageId":142950},{"productPageId":37621,"urlSemantics":"fabric/designers-guild-essentials/matara-tessere-cinnamon-fabric","code":"FDG3010/28","url":"/us/fabric/designers-guild-essentials/matara-tessere-cinnamon-fabric/p37621","heading":"Matara Tessere Cinnamon","imageId":142952},{"productPageId":37622,"urlSemantics":"fabric/designers-guild-essentials/matara-tessere-walnut-fabric","code":"FDG3010/28","url":"/us/fabric/designers-guild-essentials/matara-tessere-walnut-fabric/p37622","heading":"Matara Tessere Walnut","imageId":142947},{"productPageId":37623,"urlSemantics":"fabric/designers-guild-essentials/matara-tessere-chestnut-fabric","code":"FDG3010/28","url":"/us/fabric/designers-guild-essentials/matara-tessere-chestnut-fabric/p37623","heading":"Matara Tessere Chestnut","imageId":142710},{"productPageId":37624,"urlSemantics":"fabric/designers-guild-essentials/matara-tessere-espresso-fabric","code":"FDG3010/28","url":"/us/fabric/designers-guild-essentials/matara-tessere-espresso-fabric/p37624","heading":"Matara Tessere Espresso","imageId":142989},{"productPageId":37625,"urlSemantics":"fabric/designers-guild-essentials/matara-tessere-claret-fabric","code":"FDG3010/28","url":"/us/fabric/designers-guild-essentials/matara-tessere-claret-fabric/p37625","heading":"Matara Tessere Claret","imageId":142708},{"productPageId":37626,"urlSemantics":"fabric/designers-guild-essentials/matara-tessere-petal-fabric","code":"FDG3010/28","url":"/us/fabric/designers-guild-essentials/matara-tessere-petal-fabric/p37626","heading":"Matara Tessere Petal","imageId":142990},{"productPageId":37627,"urlSemantics":"fabric/designers-guild-essentials/matara-tessere-blossom-fabric","code":"FDG3010/28","url":"/us/fabric/designers-guild-essentials/matara-tessere-blossom-fabric/p37627","heading":"Matara Tessere Blossom","imageId":142984}],"reviews":null,"hreflangs":[{"hreflang":"de","href":"https://www.designersguild.com/de/fabric/designers-guild-essentials/matara-tessere-spice-fabric/p37620"},{"hreflang":"fr","href":"https://www.designersguild.com/fr/fabric/designers-guild-essentials/matara-tessere-spice-fabric/p37620"},{"hreflang":"en-gb","href":"https://www.designersguild.com/uk/fabric/designers-guild-essentials/matara-tessere-spice-fabric/p37620"},{"hreflang":"en-se","href":"https://www.designersguild.com/se/fabric/designers-guild-essentials/matara-tessere-spice-fabric/p37620"},{"hreflang":"en-us","href":"https://www.designersguild.com/us/fabric/designers-guild-essentials/matara-tessere-spice-fabric/p37620"},{"hreflang":"es","href":"https://www.designersguild.com/es/fabric/designers-guild-essentials/matara-tessere-spice-fabric/p37620"},{"hreflang":"it-it","href":"https://www.designersguild.com/it/fabric/designers-guild-essentials/matara-tessere-spice-fabric/p37620"},{"hreflang":"en-nl","href":"https://www.designersguild.com/nl/fabric/designers-guild-essentials/matara-tessere-spice-fabric/p37620"},{"hreflang":"ru","href":"https://www.designersguild.com/ru/fabric/designers-guild-essentials/matara-tessere-spice-fabric/p37620"},{"hreflang":"ja-jp","href":"https://www.designersguild.com/jp/fabric/designers-guild-essentials/matara-tessere-spice-fabric/p37620"},{"hreflang":"en-be","href":"https://www.designersguild.com/be/fabric/designers-guild-essentials/matara-tessere-spice-fabric/p37620"},{"hreflang":"en-au","href":"https://www.designersguild.com/au/fabric/designers-guild-essentials/matara-tessere-spice-fabric/p37620"},{"hreflang":"en-dk","href":"https://www.designersguild.com/dk/fabric/designers-guild-essentials/matara-tessere-spice-fabric/p37620"},{"hreflang":"en","href":"https://www.designersguild.com/eu/fabric/designers-guild-essentials/matara-tessere-spice-fabric/p37620"},{"hreflang":"en-no","href":"https://www.designersguild.com/no/fabric/designers-guild-essentials/matara-tessere-spice-fabric/p37620"},{"hreflang":"de-at","href":"https://www.designersguild.com/at/fabric/designers-guild-essentials/matara-tessere-spice-fabric/p37620"},{"hreflang":"de-ch","href":"https://www.designersguild.com/de-ch/fabric/designers-guild-essentials/matara-tessere-spice-fabric/p37620"},{"hreflang":"fr-ch","href":"https://www.designersguild.com/fr-ch/fabric/designers-guild-essentials/matara-tessere-spice-fabric/p37620"},{"hreflang":"en","href":"https://www.designersguild.com/row/fabric/designers-guild-essentials/matara-tessere-spice-fabric/p37620"},{"hreflang":"en-nz","href":"https://www.designersguild.com/nz/fabric/designers-guild-essentials/matara-tessere-spice-fabric/p37620"},{"hreflang":"en-ie","href":"https://www.designersguild.com/ie/fabric/designers-guild-essentials/matara-tessere-spice-fabric/p37620"},{"hreflang":"fi-fi","href":"https://www.designersguild.com/fi/fabric/designers-guild-essentials/matara-tessere-spice-fabric/p37620"},{"hreflang":"x-default","href":"https://www.designersguild.com/fabric/designers-guild-essentials/matara-tessere-spice-fabric/p37620"}],"relatedProductPages":null,"attributes":[{"attributeGroup":"Brand","attribute":"Designers Guild Essentials"},{"attributeGroup":"Pattern","attribute":"Patterned"},{"attributeGroup":"Pattern","attribute":"Geometric"},{"attributeGroup":"Type","attribute":"Faux Leather"},{"attributeGroup":"Type","attribute":"Plain / Textured"}],"collection":{"collectionId":774,"heading":"Matara III Fabrics","description":"A fantastic addition to our vegan faux leather Matara range, Matara Tessere looks and feels like a woven leather, with an embossed surface and soft backing to make it even more tactile. Incredibly hardwearing and inherently passing UK domestic upholstery FR standards and selected others, it is also anti bacterial and anti fungal - perfect for all upholstery uses. \n","name":"Matara III Fabrics","urlSemantics":"matara-iii-fabrics","url":"/us/matara-iii-fabrics/c774"},"moduleOptions":null,"modules":null,"moduleOptionGroups":null,"wholesaleFurniture":null}},"Stock":{"OrderFormJSON":"{\"products\":[{\"product\":{\"productId\":207065,\"sortOrder\":50,\"templateId\":2,\"code\":\"FDG3010\\/28\",\"brand\":\"Designers Guild Essentials\",\"gtin13\":null,\"name\":\"Matara Tessere - Spice\",\"AKA\":null,\"size\":null,\"imageId\":142950,\"imageAltText\":\"Matara Tessere - Spice Cutting\",\"imageTitleText\":\"Matara Tessere - Spice Cutting\",\"rRPMessage\":null,\"rLRRP\":null,\"rLTradePrice\":null,\"displayPrice\":null,\"displaySalePrice\":null,\"priceMessage\":null,\"statusMessage\":null,\"urlSemantics\":\"fabric\\/designers-guild-essentials\\/matara-tessere-spice-fabric\",\"productPageId\":37620,\"url\":\"\\/us\\/fabric\\/designers-guild-essentials\\/matara-tessere-spice-fabric\\/p37620\",\"orderFormGroupId\":null,\"orderFormName\":\"Matara Tessere - Spice\",\"attributes\":null,\"orderFormGroup\":null,\"orderFormProperties\":[{\"key\":\"Colour\",\"value\":\"Spice\"},{\"key\":\"Code\",\"value\":\"FDG3010\\/28\"}],\"controls\":{\"allowOrder\":false,\"allowReserve\":false,\"allowReserveWithBatchSample\":false,\"allowSample\":false,\"allowLargeSample\":false,\"allowBackInStockReminder\":false,\"disableOrder\":false,\"disableSample\":false},\"stockMessage\":{\"productTypeID\":15,\"quantityMinimum\":1.00,\"quantityMaximum\":0.00,\"productTypeQuantityMaximum\":null,\"quantityIncrement\":0.10,\"reserveQuantityMaximum\":22.40,\"unit\":\"m\",\"allowStockCheck\":false,\"pieceBreakdownMinimum\":1.00,\"pieceBreakdownMaximum\":50.00,\"allowBackInStockReminder\":false,\"freeStock\":22.40,\"nextPOFreeStock\":0.00,\"nextPODueDate\":null,\"totalPOFreeStock\":0.00,\"basketQuantityThresholds\":[{\"minimum\":0,\"maximum\":99999.99}]},\"orderButtonText\":\"Add to Basket\",\"reserveButtonText\":\"Reserve\",\"reserveWithBatchSampleButtonText\":\"Reserve with Batch Sample\",\"sample\":{\"productId\":207445,\"stockMessage\":{\"productTypeID\":null,\"quantityMinimum\":1.00,\"quantityMaximum\":99.00,\"productTypeQuantityMaximum\":null,\"quantityIncrement\":1.00,\"reserveQuantityMaximum\":null,\"unit\":\"\",\"allowStockCheck\":false,\"pieceBreakdownMinimum\":null,\"pieceBreakdownMaximum\":null,\"allowBackInStockReminder\":false,\"freeStock\":null,\"nextPOFreeStock\":null,\"nextPODueDate\":null,\"totalPOFreeStock\":null,\"basketQuantityThresholds\":[{\"minimum\":0,\"maximum\":99999.99,\"stockMessages\":[{\"stockMessage\":\" more due in (1-2 weeks)\",\"class\":\"\",\"stockBreakdownTab\":1}]}]},\"orderButtonText\":\"Add to Basket\",\"displayPrice\":null,\"displaySalePrice\":null,\"priceMessage\":null},\"largeSample\":{\"productId\":207446,\"stockMessage\":{\"productTypeID\":null,\"quantityMinimum\":1.00,\"quantityMaximum\":99.00,\"productTypeQuantityMaximum\":null,\"quantityIncrement\":1.00,\"reserveQuantityMaximum\":null,\"unit\":\"\",\"allowStockCheck\":false,\"pieceBreakdownMinimum\":null,\"pieceBreakdownMaximum\":null,\"allowBackInStockReminder\":false,\"freeStock\":null,\"nextPOFreeStock\":null,\"nextPODueDate\":null,\"totalPOFreeStock\":null,\"basketQuantityThresholds\":[{\"minimum\":0,\"maximum\":99999.99,\"stockMessages\":[{\"stockMessage\":\" more due in (1-2 weeks)\",\"class\":\"\",\"stockBreakdownTab\":1}]}]},\"orderButtonText\":\"Add to Basket\",\"displayPrice\":null,\"displaySalePrice\":null,\"priceMessage\":null}}}]}","orderForm":{"products":[{"product":{"productId":207065,"sortOrder":50,"templateId":2,"code":"FDG3010/28","brand":"Designers Guild Essentials","gtin13":null,"name":"Matara Tessere - Spice","AKA":null,"size":null,"imageId":142950,"imageAltText":"Matara Tessere - Spice Cutting","imageTitleText":"Matara Tessere - Spice Cutting","rRPMessage":null,"rLRRP":null,"rLTradePrice":null,"displayPrice":null,"displaySalePrice":null,"priceMessage":null,"statusMessage":null,"urlSemantics":"fabric/designers-guild-essentials/matara-tessere-spice-fabric","productPageId":37620,"url":"/us/fabric/designers-guild-essentials/matara-tessere-spice-fabric/p37620","orderFormGroupId":null,"orderFormName":"Matara Tessere - Spice","attributes":null,"orderFormGroup":null,"orderFormProperties":[{"key":"Colour","value":"Spice"},{"key":"Code","value":"FDG3010/28"}],"controls":{"allowOrder":false,"allowReserve":false,"allowReserveWithBatchSample":false,"allowSample":false,"allowLargeSample":false,"allowBackInStockReminder":false,"disableOrder":false,"disableSample":false},"stockMessage":{"productTypeID":15,"quantityMinimum":1.0,"quantityMaximum":0.0,"productTypeQuantityMaximum":null,"quantityIncrement":0.1,"reserveQuantityMaximum":22.4,"unit":"m","allowStockCheck":false,"pieceBreakdownMinimum":1.0,"pieceBreakdownMaximum":50.0,"allowBackInStockReminder":false,"freeStock":22.4,"nextPOFreeStock":0.0,"nextPODueDate":null,"totalPOFreeStock":0.0,"basketQuantityThresholds":[{"minimum":0,"maximum":99999.99}]},"orderButtonText":"Add to Basket","reserveButtonText":"Reserve","reserveWithBatchSampleButtonText":"Reserve with Batch Sample","sample":{"productId":207445,"stockMessage":{"productTypeID":null,"quantityMinimum":1.0,"quantityMaximum":99.0,"productTypeQuantityMaximum":null,"quantityIncrement":1.0,"reserveQuantityMaximum":null,"unit":"","allowStockCheck":false,"pieceBreakdownMinimum":null,"pieceBreakdownMaximum":null,"allowBackInStockReminder":false,"freeStock":null,"nextPOFreeStock":null,"nextPODueDate":null,"totalPOFreeStock":null,"basketQuantityThresholds":[{"minimum":0,"maximum":99999.99,"stockMessages":[{"stockMessage":" more due in (1-2 weeks)","class":"","stockBreakdownTab":1}]}]},"orderButtonText":"Add to Basket","displayPrice":null,"displaySalePrice":null,"priceMessage":null},"largeSample":{"productId":207446,"stockMessage":{"productTypeID":null,"quantityMinimum":1.0,"quantityMaximum":99.0,"productTypeQuantityMaximum":null,"quantityIncrement":1.0,"reserveQuantityMaximum":null,"unit":"","allowStockCheck":false,"pieceBreakdownMinimum":null,"pieceBreakdownMaximum":null,"allowBackInStockReminder":false,"freeStock":null,"nextPOFreeStock":null,"nextPODueDate":null,"totalPOFreeStock":null,"basketQuantityThresholds":[{"minimum":0,"maximum":99999.99,"stockMessages":[{"stockMessage":" more due in (1-2 weeks)","class":"","stockBreakdownTab":1}]}]},"orderButtonText":"Add to Basket","displayPrice":null,"displaySalePrice":null,"priceMessage":null}}}]}},"Carousel":{"CarouselID":"#product-page-37620-carousel","WrapperCSSClass":null,"AspectRatio":1.0,"Heading":"Matara Tessere Spice","Images":[{"ImageID":142950,"SortOrder":0,"AltText":"Matara Tessere - Spice Cutting","Overlay":null,"MaxWidth":null,"ApproximateImageSize":5}],"ApproximateImageSize":4,"DisplayThumbnails":true,"DisplayDashes":true,"Interval":null},"MainProduct":{"Solitary":false,"ProductBase":{"product":{"productId":207065,"sortOrder":50,"templateId":2,"code":"FDG3010/28","brand":"Designers Guild Essentials","gtin13":null,"name":"Matara Tessere - Spice","AKA":null,"size":null,"imageId":142950,"imageAltText":"Matara Tessere - Spice Cutting","imageTitleText":"Matara Tessere - Spice Cutting","rRPMessage":null,"rLRRP":null,"rLTradePrice":null,"displayPrice":null,"displaySalePrice":null,"priceMessage":null,"statusMessage":null,"urlSemantics":"fabric/designers-guild-essentials/matara-tessere-spice-fabric","productPageId":37620,"url":"/us/fabric/designers-guild-essentials/matara-tessere-spice-fabric/p37620","orderFormGroupId":null,"orderFormName":"Matara Tessere - Spice","attributes":null,"orderFormGroup":null,"orderFormProperties":[{"key":"Colour","value":"Spice"},{"key":"Code","value":"FDG3010/28"}],"controls":{"allowOrder":false,"allowReserve":false,"allowReserveWithBatchSample":false,"allowSample":false,"allowLargeSample":false,"allowBackInStockReminder":false,"disableOrder":false,"disableSample":false},"stockMessage":{"productTypeID":15,"quantityMinimum":1.0,"quantityMaximum":0.0,"productTypeQuantityMaximum":null,"quantityIncrement":0.1,"reserveQuantityMaximum":22.4,"unit":"m","allowStockCheck":false,"pieceBreakdownMinimum":1.0,"pieceBreakdownMaximum":50.0,"allowBackInStockReminder":false,"freeStock":22.4,"nextPOFreeStock":0.0,"nextPODueDate":null,"totalPOFreeStock":0.0,"basketQuantityThresholds":[{"minimum":0,"maximum":99999.99}]},"orderButtonText":"Add to Basket","reserveButtonText":"Reserve","reserveWithBatchSampleButtonText":"Reserve with Batch Sample","sample":{"productId":207445,"stockMessage":{"productTypeID":null,"quantityMinimum":1.0,"quantityMaximum":99.0,"productTypeQuantityMaximum":null,"quantityIncrement":1.0,"reserveQuantityMaximum":null,"unit":"","allowStockCheck":false,"pieceBreakdownMinimum":null,"pieceBreakdownMaximum":null,"allowBackInStockReminder":false,"freeStock":null,"nextPOFreeStock":null,"nextPODueDate":null,"totalPOFreeStock":null,"basketQuantityThresholds":[{"minimum":0,"maximum":99999.99,"stockMessages":[{"stockMessage":" more due in (1-2 weeks)","class":"","stockBreakdownTab":1}]}]},"orderButtonText":"Add to Basket","displayPrice":null,"displaySalePrice":null,"priceMessage":null},"largeSample":{"productId":207446,"stockMessage":{"productTypeID":null,"quantityMinimum":1.0,"quantityMaximum":99.0,"productTypeQuantityMaximum":null,"quantityIncrement":1.0,"reserveQuantityMaximum":null,"unit":"","allowStockCheck":false,"pieceBreakdownMinimum":null,"pieceBreakdownMaximum":null,"allowBackInStockReminder":false,"freeStock":null,"nextPOFreeStock":null,"nextPODueDate":null,"totalPOFreeStock":null,"basketQuantityThresholds":[{"minimum":0,"maximum":99999.99,"stockMessages":[{"stockMessage":" more due in (1-2 weeks)","class":"","stockBreakdownTab":1}]}]},"orderButtonText":"Add to Basket","displayPrice":null,"displaySalePrice":null,"priceMessage":null}}},"Product":{"productId":207065,"sortOrder":50,"templateId":2,"code":"FDG3010/28","brand":"Designers Guild Essentials","gtin13":null,"name":"Matara Tessere - Spice","AKA":null,"size":null,"imageId":142950,"imageAltText":"Matara Tessere - Spice Cutting","imageTitleText":"Matara Tessere - Spice Cutting","rRPMessage":null,"rLRRP":null,"rLTradePrice":null,"displayPrice":null,"displaySalePrice":null,"priceMessage":null,"statusMessage":null,"urlSemantics":"fabric/designers-guild-essentials/matara-tessere-spice-fabric","productPageId":37620,"url":"/us/fabric/designers-guild-essentials/matara-tessere-spice-fabric/p37620","orderFormGroupId":null,"orderFormName":"Matara Tessere - Spice","attributes":null,"orderFormGroup":null,"orderFormProperties":[{"key":"Colour","value":"Spice"},{"key":"Code","value":"FDG3010/28"}],"controls":{"allowOrder":false,"allowReserve":false,"allowReserveWithBatchSample":false,"allowSample":false,"allowLargeSample":false,"allowBackInStockReminder":false,"disableOrder":false,"disableSample":false},"stockMessage":{"productTypeID":15,"quantityMinimum":1.0,"quantityMaximum":0.0,"productTypeQuantityMaximum":null,"quantityIncrement":0.1,"reserveQuantityMaximum":22.4,"unit":"m","allowStockCheck":false,"pieceBreakdownMinimum":1.0,"pieceBreakdownMaximum":50.0,"allowBackInStockReminder":false,"freeStock":22.4,"nextPOFreeStock":0.0,"nextPODueDate":null,"totalPOFreeStock":0.0,"basketQuantityThresholds":[{"minimum":0,"maximum":99999.99}]},"orderButtonText":"Add to Basket","reserveButtonText":"Reserve","reserveWithBatchSampleButtonText":"Reserve with Batch Sample","sample":{"productId":207445,"stockMessage":{"productTypeID":null,"quantityMinimum":1.0,"quantityMaximum":99.0,"productTypeQuantityMaximum":null,"quantityIncrement":1.0,"reserveQuantityMaximum":null,"unit":"","allowStockCheck":false,"pieceBreakdownMinimum":null,"pieceBreakdownMaximum":null,"allowBackInStockReminder":false,"freeStock":null,"nextPOFreeStock":null,"nextPODueDate":null,"totalPOFreeStock":null,"basketQuantityThresholds":[{"minimum":0,"maximum":99999.99,"stockMessages":[{"stockMessage":" more due in (1-2 weeks)","class":"","stockBreakdownTab":1}]}]},"orderButtonText":"Add to Basket","displayPrice":null,"displaySalePrice":null,"priceMessage":null},"largeSample":{"productId":207446,"stockMessage":{"productTypeID":null,"quantityMinimum":1.0,"quantityMaximum":99.0,"productTypeQuantityMaximum":null,"quantityIncrement":1.0,"reserveQuantityMaximum":null,"unit":"","allowStockCheck":false,"pieceBreakdownMinimum":null,"pieceBreakdownMaximum":null,"allowBackInStockReminder":false,"freeStock":null,"nextPOFreeStock":null,"nextPODueDate":null,"totalPOFreeStock":null,"basketQuantityThresholds":[{"minimum":0,"maximum":99999.99,"stockMessages":[{"stockMessage":" more due in (1-2 weeks)","class":"","stockBreakdownTab":1}]}]},"orderButtonText":"Add to Basket","displayPrice":null,"displaySalePrice":null,"priceMessage":null}},"Carousel":{"CarouselID":"#product-207065-carsouel","WrapperCSSClass":null,"AspectRatio":1.0,"Heading":"Matara Tessere - Spice","Images":[{"ImageID":142950,"SortOrder":0,"AltText":"Matara Tessere - Spice Cutting","Overlay":null,"MaxWidth":null,"ApproximateImageSize":5}],"ApproximateImageSize":5,"DisplayThumbnails":false,"DisplayDashes":true,"Interval":null},"ProductID":207065,"ProductPageID":37620,"ProductCode":"FDG3010/28","OrderFormID":"#product-207065","OrderFormCarouselID":"#product-207065-slide","OrderFormGroupID":null,"OrderFormGroup":null,"Size":null,"OrderFormName":"Matara Tessere - Spice","BasketName":"Matara Tessere - Spice","SortOrder":50,"Attributes":null,"Image":{"imageId":142950,"templateImageId":2,"altText":"Matara Tessere - Spice Cutting","titleText":"Matara Tessere - Spice Cutting","sortOrder":0},"OrderFormProperties":[{"Key":"Colour","Value":"Spice"},{"Key":"Code","Value":"FDG3010/28"}],"AllowSample":false,"AllowLargeSample":false,"AllowOrder":false,"AllowReserve":false,"AllowReserveWithBatchCutting":false,"ClientProductViewModels":"","URLKeywords":"fabric/designers-guild-essentials/matara-tessere-spice-fabric","ImageLinkToProductPage":false,"IsLifestyle":false},"OtherProducts":[],"RelatedProductPages":[],"AllProducts":[{"Solitary":false,"ProductBase":{"product":{"productId":207065,"sortOrder":50,"templateId":2,"code":"FDG3010/28","brand":"Designers Guild Essentials","gtin13":null,"name":"Matara Tessere - Spice","AKA":null,"size":null,"imageId":142950,"imageAltText":"Matara Tessere - Spice Cutting","imageTitleText":"Matara Tessere - Spice Cutting","rRPMessage":null,"rLRRP":null,"rLTradePrice":null,"displayPrice":null,"displaySalePrice":null,"priceMessage":null,"statusMessage":null,"urlSemantics":"fabric/designers-guild-essentials/matara-tessere-spice-fabric","productPageId":37620,"url":"/us/fabric/designers-guild-essentials/matara-tessere-spice-fabric/p37620","orderFormGroupId":null,"orderFormName":"Matara Tessere - Spice","attributes":null,"orderFormGroup":null,"orderFormProperties":[{"key":"Colour","value":"Spice"},{"key":"Code","value":"FDG3010/28"}],"controls":{"allowOrder":false,"allowReserve":false,"allowReserveWithBatchSample":false,"allowSample":false,"allowLargeSample":false,"allowBackInStockReminder":false,"disableOrder":false,"disableSample":false},"stockMessage":{"productTypeID":15,"quantityMinimum":1.0,"quantityMaximum":0.0,"productTypeQuantityMaximum":null,"quantityIncrement":0.1,"reserveQuantityMaximum":22.4,"unit":"m","allowStockCheck":false,"pieceBreakdownMinimum":1.0,"pieceBreakdownMaximum":50.0,"allowBackInStockReminder":false,"freeStock":22.4,"nextPOFreeStock":0.0,"nextPODueDate":null,"totalPOFreeStock":0.0,"basketQuantityThresholds":[{"minimum":0,"maximum":99999.99}]},"orderButtonText":"Add to Basket","reserveButtonText":"Reserve","reserveWithBatchSampleButtonText":"Reserve with Batch Sample","sample":{"productId":207445,"stockMessage":{"productTypeID":null,"quantityMinimum":1.0,"quantityMaximum":99.0,"productTypeQuantityMaximum":null,"quantityIncrement":1.0,"reserveQuantityMaximum":null,"unit":"","allowStockCheck":false,"pieceBreakdownMinimum":null,"pieceBreakdownMaximum":null,"allowBackInStockReminder":false,"freeStock":null,"nextPOFreeStock":null,"nextPODueDate":null,"totalPOFreeStock":null,"basketQuantityThresholds":[{"minimum":0,"maximum":99999.99,"stockMessages":[{"stockMessage":" more due in (1-2 weeks)","class":"","stockBreakdownTab":1}]}]},"orderButtonText":"Add to Basket","displayPrice":null,"displaySalePrice":null,"priceMessage":null},"largeSample":{"productId":207446,"stockMessage":{"productTypeID":null,"quantityMinimum":1.0,"quantityMaximum":99.0,"productTypeQuantityMaximum":null,"quantityIncrement":1.0,"reserveQuantityMaximum":null,"unit":"","allowStockCheck":false,"pieceBreakdownMinimum":null,"pieceBreakdownMaximum":null,"allowBackInStockReminder":false,"freeStock":null,"nextPOFreeStock":null,"nextPODueDate":null,"totalPOFreeStock":null,"basketQuantityThresholds":[{"minimum":0,"maximum":99999.99,"stockMessages":[{"stockMessage":" more due in (1-2 weeks)","class":"","stockBreakdownTab":1}]}]},"orderButtonText":"Add to Basket","displayPrice":null,"displaySalePrice":null,"priceMessage":null}}},"Product":{"productId":207065,"sortOrder":50,"templateId":2,"code":"FDG3010/28","brand":"Designers Guild Essentials","gtin13":null,"name":"Matara Tessere - Spice","AKA":null,"size":null,"imageId":142950,"imageAltText":"Matara Tessere - Spice Cutting","imageTitleText":"Matara Tessere - Spice Cutting","rRPMessage":null,"rLRRP":null,"rLTradePrice":null,"displayPrice":null,"displaySalePrice":null,"priceMessage":null,"statusMessage":null,"urlSemantics":"fabric/designers-guild-essentials/matara-tessere-spice-fabric","productPageId":37620,"url":"/us/fabric/designers-guild-essentials/matara-tessere-spice-fabric/p37620","orderFormGroupId":null,"orderFormName":"Matara Tessere - Spice","attributes":null,"orderFormGroup":null,"orderFormProperties":[{"key":"Colour","value":"Spice"},{"key":"Code","value":"FDG3010/28"}],"controls":{"allowOrder":false,"allowReserve":false,"allowReserveWithBatchSample":false,"allowSample":false,"allowLargeSample":false,"allowBackInStockReminder":false,"disableOrder":false,"disableSample":false},"stockMessage":{"productTypeID":15,"quantityMinimum":1.0,"quantityMaximum":0.0,"productTypeQuantityMaximum":null,"quantityIncrement":0.1,"reserveQuantityMaximum":22.4,"unit":"m","allowStockCheck":false,"pieceBreakdownMinimum":1.0,"pieceBreakdownMaximum":50.0,"allowBackInStockReminder":false,"freeStock":22.4,"nextPOFreeStock":0.0,"nextPODueDate":null,"totalPOFreeStock":0.0,"basketQuantityThresholds":[{"minimum":0,"maximum":99999.99}]},"orderButtonText":"Add to Basket","reserveButtonText":"Reserve","reserveWithBatchSampleButtonText":"Reserve with Batch Sample","sample":{"productId":207445,"stockMessage":{"productTypeID":null,"quantityMinimum":1.0,"quantityMaximum":99.0,"productTypeQuantityMaximum":null,"quantityIncrement":1.0,"reserveQuantityMaximum":null,"unit":"","allowStockCheck":false,"pieceBreakdownMinimum":null,"pieceBreakdownMaximum":null,"allowBackInStockReminder":false,"freeStock":null,"nextPOFreeStock":null,"nextPODueDate":null,"totalPOFreeStock":null,"basketQuantityThresholds":[{"minimum":0,"maximum":99999.99,"stockMessages":[{"stockMessage":" more due in (1-2 weeks)","class":"","stockBreakdownTab":1}]}]},"orderButtonText":"Add to Basket","displayPrice":null,"displaySalePrice":null,"priceMessage":null},"largeSample":{"productId":207446,"stockMessage":{"productTypeID":null,"quantityMinimum":1.0,"quantityMaximum":99.0,"productTypeQuantityMaximum":null,"quantityIncrement":1.0,"reserveQuantityMaximum":null,"unit":"","allowStockCheck":false,"pieceBreakdownMinimum":null,"pieceBreakdownMaximum":null,"allowBackInStockReminder":false,"freeStock":null,"nextPOFreeStock":null,"nextPODueDate":null,"totalPOFreeStock":null,"basketQuantityThresholds":[{"minimum":0,"maximum":99999.99,"stockMessages":[{"stockMessage":" more due in (1-2 weeks)","class":"","stockBreakdownTab":1}]}]},"orderButtonText":"Add to Basket","displayPrice":null,"displaySalePrice":null,"priceMessage":null}},"Carousel":{"CarouselID":"#product-207065-carsouel","WrapperCSSClass":null,"AspectRatio":1.0,"Heading":"Matara Tessere - Spice","Images":[{"ImageID":142950,"SortOrder":0,"AltText":"Matara Tessere - Spice Cutting","Overlay":null,"MaxWidth":null,"ApproximateImageSize":5}],"ApproximateImageSize":5,"DisplayThumbnails":false,"DisplayDashes":true,"Interval":null},"ProductID":207065,"ProductPageID":37620,"ProductCode":"FDG3010/28","OrderFormID":"#product-207065","OrderFormCarouselID":"#product-207065-slide","OrderFormGroupID":null,"OrderFormGroup":null,"Size":null,"OrderFormName":"Matara Tessere - Spice","BasketName":"Matara Tessere - Spice","SortOrder":50,"Attributes":null,"Image":{"imageId":142950,"templateImageId":2,"altText":"Matara Tessere - Spice Cutting","titleText":"Matara Tessere - Spice Cutting","sortOrder":0},"OrderFormProperties":[{"Key":"Colour","Value":"Spice"},{"Key":"Code","Value":"FDG3010/28"}],"AllowSample":false,"AllowLargeSample":false,"AllowOrder":false,"AllowReserve":false,"AllowReserveWithBatchCutting":false,"ClientProductViewModels":"","URLKeywords":"fabric/designers-guild-essentials/matara-tessere-spice-fabric","ImageLinkToProductPage":false,"IsLifestyle":false}],"OrderFormGroups":[{"OrderFormGroupID":null,"Name":null,"UseSizeButtons":false,"Items":[{"Solitary":false,"ProductBase":{"product":{"productId":207065,"sortOrder":50,"templateId":2,"code":"FDG3010/28","brand":"Designers Guild Essentials","gtin13":null,"name":"Matara Tessere - Spice","AKA":null,"size":null,"imageId":142950,"imageAltText":"Matara Tessere - Spice Cutting","imageTitleText":"Matara Tessere - Spice Cutting","rRPMessage":null,"rLRRP":null,"rLTradePrice":null,"displayPrice":null,"displaySalePrice":null,"priceMessage":null,"statusMessage":null,"urlSemantics":"fabric/designers-guild-essentials/matara-tessere-spice-fabric","productPageId":37620,"url":"/us/fabric/designers-guild-essentials/matara-tessere-spice-fabric/p37620","orderFormGroupId":null,"orderFormName":"Matara Tessere - Spice","attributes":null,"orderFormGroup":null,"orderFormProperties":[{"key":"Colour","value":"Spice"},{"key":"Code","value":"FDG3010/28"}],"controls":{"allowOrder":false,"allowReserve":false,"allowReserveWithBatchSample":false,"allowSample":false,"allowLargeSample":false,"allowBackInStockReminder":false,"disableOrder":false,"disableSample":false},"stockMessage":{"productTypeID":15,"quantityMinimum":1.0,"quantityMaximum":0.0,"productTypeQuantityMaximum":null,"quantityIncrement":0.1,"reserveQuantityMaximum":22.4,"unit":"m","allowStockCheck":false,"pieceBreakdownMinimum":1.0,"pieceBreakdownMaximum":50.0,"allowBackInStockReminder":false,"freeStock":22.4,"nextPOFreeStock":0.0,"nextPODueDate":null,"totalPOFreeStock":0.0,"basketQuantityThresholds":[{"minimum":0,"maximum":99999.99}]},"orderButtonText":"Add to Basket","reserveButtonText":"Reserve","reserveWithBatchSampleButtonText":"Reserve with Batch Sample","sample":{"productId":207445,"stockMessage":{"productTypeID":null,"quantityMinimum":1.0,"quantityMaximum":99.0,"productTypeQuantityMaximum":null,"quantityIncrement":1.0,"reserveQuantityMaximum":null,"unit":"","allowStockCheck":false,"pieceBreakdownMinimum":null,"pieceBreakdownMaximum":null,"allowBackInStockReminder":false,"freeStock":null,"nextPOFreeStock":null,"nextPODueDate":null,"totalPOFreeStock":null,"basketQuantityThresholds":[{"minimum":0,"maximum":99999.99,"stockMessages":[{"stockMessage":" more due in (1-2 weeks)","class":"","stockBreakdownTab":1}]}]},"orderButtonText":"Add to Basket","displayPrice":null,"displaySalePrice":null,"priceMessage":null},"largeSample":{"productId":207446,"stockMessage":{"productTypeID":null,"quantityMinimum":1.0,"quantityMaximum":99.0,"productTypeQuantityMaximum":null,"quantityIncrement":1.0,"reserveQuantityMaximum":null,"unit":"","allowStockCheck":false,"pieceBreakdownMinimum":null,"pieceBreakdownMaximum":null,"allowBackInStockReminder":false,"freeStock":null,"nextPOFreeStock":null,"nextPODueDate":null,"totalPOFreeStock":null,"basketQuantityThresholds":[{"minimum":0,"maximum":99999.99,"stockMessages":[{"stockMessage":" more due in (1-2 weeks)","class":"","stockBreakdownTab":1}]}]},"orderButtonText":"Add to Basket","displayPrice":null,"displaySalePrice":null,"priceMessage":null}}},"Product":{"productId":207065,"sortOrder":50,"templateId":2,"code":"FDG3010/28","brand":"Designers Guild Essentials","gtin13":null,"name":"Matara Tessere - Spice","AKA":null,"size":null,"imageId":142950,"imageAltText":"Matara Tessere - Spice Cutting","imageTitleText":"Matara Tessere - Spice Cutting","rRPMessage":null,"rLRRP":null,"rLTradePrice":null,"displayPrice":null,"displaySalePrice":null,"priceMessage":null,"statusMessage":null,"urlSemantics":"fabric/designers-guild-essentials/matara-tessere-spice-fabric","productPageId":37620,"url":"/us/fabric/designers-guild-essentials/matara-tessere-spice-fabric/p37620","orderFormGroupId":null,"orderFormName":"Matara Tessere - Spice","attributes":null,"orderFormGroup":null,"orderFormProperties":[{"key":"Colour","value":"Spice"},{"key":"Code","value":"FDG3010/28"}],"controls":{"allowOrder":false,"allowReserve":false,"allowReserveWithBatchSample":false,"allowSample":false,"allowLargeSample":false,"allowBackInStockReminder":false,"disableOrder":false,"disableSample":false},"stockMessage":{"productTypeID":15,"quantityMinimum":1.0,"quantityMaximum":0.0,"productTypeQuantityMaximum":null,"quantityIncrement":0.1,"reserveQuantityMaximum":22.4,"unit":"m","allowStockCheck":false,"pieceBreakdownMinimum":1.0,"pieceBreakdownMaximum":50.0,"allowBackInStockReminder":false,"freeStock":22.4,"nextPOFreeStock":0.0,"nextPODueDate":null,"totalPOFreeStock":0.0,"basketQuantityThresholds":[{"minimum":0,"maximum":99999.99}]},"orderButtonText":"Add to Basket","reserveButtonText":"Reserve","reserveWithBatchSampleButtonText":"Reserve with Batch Sample","sample":{"productId":207445,"stockMessage":{"productTypeID":null,"quantityMinimum":1.0,"quantityMaximum":99.0,"productTypeQuantityMaximum":null,"quantityIncrement":1.0,"reserveQuantityMaximum":null,"unit":"","allowStockCheck":false,"pieceBreakdownMinimum":null,"pieceBreakdownMaximum":null,"allowBackInStockReminder":false,"freeStock":null,"nextPOFreeStock":null,"nextPODueDate":null,"totalPOFreeStock":null,"basketQuantityThresholds":[{"minimum":0,"maximum":99999.99,"stockMessages":[{"stockMessage":" more due in (1-2 weeks)","class":"","stockBreakdownTab":1}]}]},"orderButtonText":"Add to Basket","displayPrice":null,"displaySalePrice":null,"priceMessage":null},"largeSample":{"productId":207446,"stockMessage":{"productTypeID":null,"quantityMinimum":1.0,"quantityMaximum":99.0,"productTypeQuantityMaximum":null,"quantityIncrement":1.0,"reserveQuantityMaximum":null,"unit":"","allowStockCheck":false,"pieceBreakdownMinimum":null,"pieceBreakdownMaximum":null,"allowBackInStockReminder":false,"freeStock":null,"nextPOFreeStock":null,"nextPODueDate":null,"totalPOFreeStock":null,"basketQuantityThresholds":[{"minimum":0,"maximum":99999.99,"stockMessages":[{"stockMessage":" more due in (1-2 weeks)","class":"","stockBreakdownTab":1}]}]},"orderButtonText":"Add to Basket","displayPrice":null,"displaySalePrice":null,"priceMessage":null}},"Carousel":{"CarouselID":"#product-207065-carsouel","WrapperCSSClass":null,"AspectRatio":1.0,"Heading":"Matara Tessere - Spice","Images":[{"ImageID":142950,"SortOrder":0,"AltText":"Matara Tessere - Spice Cutting","Overlay":null,"MaxWidth":null,"ApproximateImageSize":5}],"ApproximateImageSize":5,"DisplayThumbnails":false,"DisplayDashes":true,"Interval":null},"ProductID":207065,"ProductPageID":37620,"ProductCode":"FDG3010/28","OrderFormID":"#product-207065","OrderFormCarouselID":"#product-207065-slide","OrderFormGroupID":null,"OrderFormGroup":null,"Size":null,"OrderFormName":"Matara Tessere - Spice","BasketName":"Matara Tessere - Spice","SortOrder":50,"Attributes":null,"Image":{"imageId":142950,"templateImageId":2,"altText":"Matara Tessere - Spice Cutting","titleText":"Matara Tessere - Spice Cutting","sortOrder":0},"OrderFormProperties":[{"Key":"Colour","Value":"Spice"},{"Key":"Code","Value":"FDG3010/28"}],"AllowSample":false,"AllowLargeSample":false,"AllowOrder":false,"AllowReserve":false,"AllowReserveWithBatchCutting":false,"ClientProductViewModels":"","URLKeywords":"fabric/designers-guild-essentials/matara-tessere-spice-fabric","ImageLinkToProductPage":false,"IsLifestyle":false}],"MasterDefinition":{"SiteSectionID":null,"TitleTag":"Matara Tessere Spice Fabric | Designers Guild Essentials","MetaDescription":"A fantastic addition to our vegan faux leather Matara range Matara Tessere looks and feels like a woven leather with an embossed surface and soft backing t","BackInStockReminder":null,"ItemsInBasket":0.0,"UrlBreakdown":{"ContentType":1,"ContentId":37620,"ContentDate":"2022-08-18T00:00:00","SemanticString":"fabric/designers-guild-essentials/matara-tessere-spice-fabric","countryDetails":{"CountryLanguageID":5,"RegionID":2,"CountryID":238,"CountryCode":"US","LanguageID":2,"SortOrder":125,"Name":"United States","URL":"us","DotNetCulture":"en-US","ShopEnabled":true,"LanguageCode":"us","LanguageDotNetCulture":"en-US","MertexCurrencyCode":"USD","CurrencyCode":"USD","PriceListID":2,"AllowTradeOrders":false,"AcceptAmazonPay":true,"BuyOnlineRedirectAllowed":false,"EcommerceEnabled":true,"SamplesEnabled":false},"ColonyRedirectUrl":"","ColonyRedirectForceCountryLanguageID":null,"ColonyRedirectPermanent":null,"contentTypeAndIdNotFound":false,"CountryAwareness":{"Match":true,"Culture":null,"objCountryItem":{"CountryLanguageID":0,"RegionID":0,"CountryID":0,"CountryCode":null,"LanguageID":0,"SortOrder":0,"Name":null,"URL":null,"DotNetCulture":null,"ShopEnabled":false,"LanguageCode":null,"LanguageDotNetCulture":null,"MertexCurrencyCode":null,"CurrencyCode":null,"PriceListID":null,"AllowTradeOrders":false,"AcceptAmazonPay":false,"BuyOnlineRedirectAllowed":false,"EcommerceEnabled":false,"SamplesEnabled":false}},"GeoIPCulture":null},"GoogleHrefs":[{"hreflang":"de","href":"https://www.designersguild.com/de/fabric/designers-guild-essentials/matara-tessere-spice-fabric/p37620"},{"hreflang":"fr","href":"https://www.designersguild.com/fr/fabric/designers-guild-essentials/matara-tessere-spice-fabric/p37620"},{"hreflang":"en-gb","href":"https://www.designersguild.com/uk/fabric/designers-guild-essentials/matara-tessere-spice-fabric/p37620"},{"hreflang":"en-se","href":"https://www.designersguild.com/se/fabric/designers-guild-essentials/matara-tessere-spice-fabric/p37620"},{"hreflang":"en-us","href":"https://www.designersguild.com/us/fabric/designers-guild-essentials/matara-tessere-spice-fabric/p37620"},{"hreflang":"es","href":"https://www.designersguild.com/es/fabric/designers-guild-essentials/matara-tessere-spice-fabric/p37620"},{"hreflang":"it-it","href":"https://www.designersguild.com/it/fabric/designers-guild-essentials/matara-tessere-spice-fabric/p37620"},{"hreflang":"en-nl","href":"https://www.designersguild.com/nl/fabric/designers-guild-essentials/matara-tessere-spice-fabric/p37620"},{"hreflang":"ru","href":"https://www.designersguild.com/ru/fabric/designers-guild-essentials/matara-tessere-spice-fabric/p37620"},{"hreflang":"ja-jp","href":"https://www.designersguild.com/jp/fabric/designers-guild-essentials/matara-tessere-spice-fabric/p37620"},{"hreflang":"en-be","href":"https://www.designersguild.com/be/fabric/designers-guild-essentials/matara-tessere-spice-fabric/p37620"},{"hreflang":"en-au","href":"https://www.designersguild.com/au/fabric/designers-guild-essentials/matara-tessere-spice-fabric/p37620"},{"hreflang":"en-dk","href":"https://www.designersguild.com/dk/fabric/designers-guild-essentials/matara-tessere-spice-fabric/p37620"},{"hreflang":"en","href":"https://www.designersguild.com/eu/fabric/designers-guild-essentials/matara-tessere-spice-fabric/p37620"},{"hreflang":"en-no","href":"https://www.designersguild.com/no/fabric/designers-guild-essentials/matara-tessere-spice-fabric/p37620"},{"hreflang":"de-at","href":"https://www.designersguild.com/at/fabric/designers-guild-essentials/matara-tessere-spice-fabric/p37620"},{"hreflang":"de-ch","href":"https://www.designersguild.com/de-ch/fabric/designers-guild-essentials/matara-tessere-spice-fabric/p37620"},{"hreflang":"fr-ch","href":"https://www.designersguild.com/fr-ch/fabric/designers-guild-essentials/matara-tessere-spice-fabric/p37620"},{"hreflang":"en","href":"https://www.designersguild.com/row/fabric/designers-guild-essentials/matara-tessere-spice-fabric/p37620"},{"hreflang":"en-nz","href":"https://www.designersguild.com/nz/fabric/designers-guild-essentials/matara-tessere-spice-fabric/p37620"},{"hreflang":"en-ie","href":"https://www.designersguild.com/ie/fabric/designers-guild-essentials/matara-tessere-spice-fabric/p37620"},{"hreflang":"fi-fi","href":"https://www.designersguild.com/fi/fabric/designers-guild-essentials/matara-tessere-spice-fabric/p37620"},{"hreflang":"x-default","href":"https://www.designersguild.com/fabric/designers-guild-essentials/matara-tessere-spice-fabric/p37620"}],"CountryDropDown":{"countryDropDownItems":[{"CountryID":81,"Code":null,"LanguageID":1,"RegionID":3,"LanguageCode":"en","Country":"UK","Region":"Europe","URL":"uk","URLKeywords":"","SortOrder":1,"PageID":0},{"CountryID":15,"Code":null,"LanguageID":4,"RegionID":3,"LanguageCode":"de","Country":"Austria","Region":"Europe","URL":"at","URLKeywords":"","SortOrder":11,"PageID":0},{"CountryID":23,"Code":null,"LanguageID":1,"RegionID":3,"LanguageCode":"en","Country":"Belgium","Region":"Europe","URL":"be","URLKeywords":"","SortOrder":12,"PageID":0},{"CountryID":62,"Code":null,"LanguageID":1,"RegionID":3,"LanguageCode":"en","Country":"Denmark","Region":"Europe","URL":"dk","URLKeywords":"","SortOrder":13,"PageID":0},{"CountryID":74,"Code":null,"LanguageID":15,"RegionID":3,"LanguageCode":"fi","Country":"Finland","Region":"Europe","URL":"fi","URLKeywords":"","SortOrder":15,"PageID":0},{"CountryID":79,"Code":null,"LanguageID":3,"RegionID":3,"LanguageCode":"fr","Country":"France","Region":"Europe","URL":"fr","URLKeywords":"bienvenue-chez-designers-guild","SortOrder":16,"PageID":0},{"CountryID":60,"Code":null,"LanguageID":4,"RegionID":3,"LanguageCode":"de","Country":"Germany","Region":"Europe","URL":"de","URLKeywords":"","SortOrder":17,"PageID":0},{"CountryID":106,"Code":null,"LanguageID":1,"RegionID":3,"LanguageCode":"en","Country":"Ireland","Region":"Europe","URL":"ie","URLKeywords":"","SortOrder":18,"PageID":0},{"CountryID":114,"Code":null,"LanguageID":6,"RegionID":3,"LanguageCode":"it","Country":"Italy","Region":"Europe","URL":"it","URLKeywords":"","SortOrder":19,"PageID":0},{"CountryID":170,"Code":null,"LanguageID":13,"RegionID":3,"LanguageCode":"en","Country":"Netherlands","Region":"Europe","URL":"nl","URLKeywords":"","SortOrder":20,"PageID":0},{"CountryID":71,"Code":null,"LanguageID":5,"RegionID":3,"LanguageCode":"es","Country":"Spain","Region":"Europe","URL":"es","URLKeywords":"","SortOrder":23,"PageID":0},{"CountryID":202,"Code":null,"LanguageID":1,"RegionID":3,"LanguageCode":"en","Country":"Sweden","Region":"Europe","URL":"se","URLKeywords":"","SortOrder":24,"PageID":0},{"CountryID":171,"Code":null,"LanguageID":1,"RegionID":3,"LanguageCode":"en","Country":"Norway","Region":"Europe","URL":"no","URLKeywords":"","SortOrder":52,"PageID":0},{"CountryID":118,"Code":null,"LanguageID":11,"RegionID":4,"LanguageCode":"jp","Country":"Nihon","Region":"Africa, Asia & the Middle East","URL":"jp","URLKeywords":"","SortOrder":71,"PageID":0},{"CountryID":46,"Code":null,"LanguageID":3,"RegionID":3,"LanguageCode":"fr","Country":"Switzerland","Region":"Europe","URL":"fr-ch","URLKeywords":"bienvenue-chez-designers-guild","SortOrder":102,"PageID":0},{"CountryID":46,"Code":null,"LanguageID":4,"RegionID":3,"LanguageCode":"de","Country":"Switzerland","Region":"Europe","URL":"de-ch","URLKeywords":"","SortOrder":103,"PageID":0},{"CountryID":196,"Code":null,"LanguageID":10,"RegionID":3,"LanguageCode":"ru","Country":"Russian Federation","Region":"Europe","URL":"ru","URLKeywords":"","SortOrder":109,"PageID":0},{"CountryID":238,"Code":null,"LanguageID":2,"RegionID":2,"LanguageCode":"us","Country":"United States","Region":"North America","URL":"us","URLKeywords":"","SortOrder":125,"PageID":0},{"CountryID":16,"Code":null,"LanguageID":12,"RegionID":6,"LanguageCode":"au","Country":"Australia","Region":"Australasia","URL":"au","URLKeywords":"","SortOrder":150,"PageID":0},{"CountryID":175,"Code":null,"LanguageID":18,"RegionID":6,"LanguageCode":"nz","Country":"New Zealand","Region":"Australasia","URL":"nz","URLKeywords":"","SortOrder":151,"PageID":0},{"CountryID":67,"Code":null,"LanguageID":1,"RegionID":3,"LanguageCode":"en","Country":"Other Countries in Europe","Region":"Europe","URL":"eu","URLKeywords":"","SortOrder":255,"PageID":0},{"CountryID":51,"Code":null,"LanguageID":1,"RegionID":4,"LanguageCode":"en","Country":"Rest of the World","Region":"Africa, Asia & the Middle East","URL":"row","URLKeywords":"","SortOrder":255,"PageID":0}]},"ProductTypeDropDown":{"ProductTypes":[{"ProductTypeID":15,"Name":"Fabric","SortOrder":0,"ProductPageIDs":null,"FormValue":"fabric"},{"ProductTypeID":18,"Name":"Wallpaper","SortOrder":0,"ProductPageIDs":null,"FormValue":"wallpaper"},{"ProductTypeID":10,"Name":"Rug","SortOrder":0,"ProductPageIDs":null,"FormValue":"rug"},{"ProductTypeID":4,"Name":"Throw Pillow","SortOrder":0,"ProductPageIDs":null,"FormValue":"throw+pillow"},{"ProductTypeID":1,"Name":"Bed Linen","SortOrder":0,"ProductPageIDs":null,"FormValue":"bed+linen"},{"ProductTypeID":2,"Name":"Throw","SortOrder":0,"ProductPageIDs":null,"FormValue":"throw"}]},"TradeMember":false,"TradeAllowed":false,"CanViewRRPs":true,"LoginStatus":0,"UserName":null},"ParentProductPageProductTypeID":0,"SortOrder":50,"OrderFormCarouselID":"order-form-group--carousel"}],"AlternateColourways":[{"productPageId":37593,"code":"FDG3010/28","heading":"Matara Tessere Forest","imageId":142957,"url":"/us/fabric/designers-guild-essentials/matara-tessere-forest-fabric/p37593","urlSemantics":"fabric/designers-guild-essentials/matara-tessere-forest-fabric"},{"productPageId":37594,"code":"FDG3010/28","heading":"Matara Tessere Olive","imageId":142982,"url":"/us/fabric/designers-guild-essentials/matara-tessere-olive-fabric/p37594","urlSemantics":"fabric/designers-guild-essentials/matara-tessere-olive-fabric"},{"productPageId":37595,"code":"FDG3010/28","heading":"Matara Tessere Sage","imageId":142954,"url":"/us/fabric/designers-guild-essentials/matara-tessere-sage-fabric/p37595","urlSemantics":"fabric/designers-guild-essentials/matara-tessere-sage-fabric"},{"productPageId":37596,"code":"FDG3010/28","heading":"Matara Tessere Celadon","imageId":142946,"url":"/us/fabric/designers-guild-essentials/matara-tessere-celadon-fabric/p37596","urlSemantics":"fabric/designers-guild-essentials/matara-tessere-celadon-fabric"},{"productPageId":37597,"code":"FDG3010/28","heading":"Matara Tessere Teal","imageId":142707,"url":"/us/fabric/designers-guild-essentials/matara-tessere-teal-fabric/p37597","urlSemantics":"fabric/designers-guild-essentials/matara-tessere-teal-fabric"},{"productPageId":37598,"code":"FDG3010/28","heading":"Matara Tessere Azure","imageId":142970,"url":"/us/fabric/designers-guild-essentials/matara-tessere-azure-fabric/p37598","urlSemantics":"fabric/designers-guild-essentials/matara-tessere-azure-fabric"},{"productPageId":37599,"code":"FDG3010/28","heading":"Matara Tessere Swedish Blue","imageId":142971,"url":"/us/fabric/designers-guild-essentials/matara-tessere-swedish-blue-fabric/p37599","urlSemantics":"fabric/designers-guild-essentials/matara-tessere-swedish-blue-fabric"},{"productPageId":37600,"code":"FDG3010/28","heading":"Matara Tessere Cobalt","imageId":142983,"url":"/us/fabric/designers-guild-essentials/matara-tessere-cobalt-fabric/p37600","urlSemantics":"fabric/designers-guild-essentials/matara-tessere-cobalt-fabric"},{"productPageId":37601,"code":"FDG3010/28","heading":"Matara Tessere Navy","imageId":142706,"url":"/us/fabric/designers-guild-essentials/matara-tessere-navy-fabric/p37601","urlSemantics":"fabric/designers-guild-essentials/matara-tessere-navy-fabric"},{"productPageId":37602,"code":"FDG3010/28","heading":"Matara Tessere Onyx","imageId":142953,"url":"/us/fabric/designers-guild-essentials/matara-tessere-onyx-fabric/p37602","urlSemantics":"fabric/designers-guild-essentials/matara-tessere-onyx-fabric"},{"productPageId":37603,"code":"FDG3010/28","heading":"Matara Tessere Slate","imageId":142948,"url":"/us/fabric/designers-guild-essentials/matara-tessere-slate-fabric/p37603","urlSemantics":"fabric/designers-guild-essentials/matara-tessere-slate-fabric"},{"productPageId":37604,"code":"FDG3010/28","heading":"Matara Tessere Smoke","imageId":142709,"url":"/us/fabric/designers-guild-essentials/matara-tessere-smoke-fabric/p37604","urlSemantics":"fabric/designers-guild-essentials/matara-tessere-smoke-fabric"},{"productPageId":37605,"code":"FDG3010/28","heading":"Matara Tessere Silver","imageId":142977,"url":"/us/fabric/designers-guild-essentials/matara-tessere-silver-fabric/p37605","urlSemantics":"fabric/designers-guild-essentials/matara-tessere-silver-fabric"},{"productPageId":37606,"code":"FDG3010/28","heading":"Matara Tessere Dove","imageId":142951,"url":"/us/fabric/designers-guild-essentials/matara-tessere-dove-fabric/p37606","urlSemantics":"fabric/designers-guild-essentials/matara-tessere-dove-fabric"},{"productPageId":37607,"code":"FDG3010/28","heading":"Matara Tessere Ivory","imageId":142959,"url":"/us/fabric/designers-guild-essentials/matara-tessere-ivory-fabric/p37607","urlSemantics":"fabric/designers-guild-essentials/matara-tessere-ivory-fabric"},{"productPageId":37608,"code":"FDG3010/28","heading":"Matara Tessere Alabaster","imageId":142985,"url":"/us/fabric/designers-guild-essentials/matara-tessere-alabaster-fabric/p37608","urlSemantics":"fabric/designers-guild-essentials/matara-tessere-alabaster-fabric"},{"productPageId":37609,"code":"FDG3010/28","heading":"Matara Tessere Cream","imageId":142980,"url":"/us/fabric/designers-guild-essentials/matara-tessere-cream-fabric/p37609","urlSemantics":"fabric/designers-guild-essentials/matara-tessere-cream-fabric"},{"productPageId":37610,"code":"FDG3010/28","heading":"Matara Tessere Putty","imageId":142978,"url":"/us/fabric/designers-guild-essentials/matara-tessere-putty-fabric/p37610","urlSemantics":"fabric/designers-guild-essentials/matara-tessere-putty-fabric"},{"productPageId":37611,"code":"FDG3010/28","heading":"Matara Tessere Taupe","imageId":142958,"url":"/us/fabric/designers-guild-essentials/matara-tessere-taupe-fabric/p37611","urlSemantics":"fabric/designers-guild-essentials/matara-tessere-taupe-fabric"},{"productPageId":37612,"code":"FDG3010/28","heading":"Matara Tessere Moleskin","imageId":142981,"url":"/us/fabric/designers-guild-essentials/matara-tessere-moleskin-fabric/p37612","urlSemantics":"fabric/designers-guild-essentials/matara-tessere-moleskin-fabric"},{"productPageId":37613,"code":"FDG3010/28","heading":"Matara Tessere Mica","imageId":142972,"url":"/us/fabric/designers-guild-essentials/matara-tessere-mica-fabric/p37613","urlSemantics":"fabric/designers-guild-essentials/matara-tessere-mica-fabric"},{"productPageId":37614,"code":"FDG3010/28","heading":"Matara Tessere Linen","imageId":142979,"url":"/us/fabric/designers-guild-essentials/matara-tessere-linen-fabric/p37614","urlSemantics":"fabric/designers-guild-essentials/matara-tessere-linen-fabric"},{"productPageId":37615,"code":"FDG3010/28","heading":"Matara Tessere Cappuccino","imageId":142955,"url":"/us/fabric/designers-guild-essentials/matara-tessere-cappuccino-fabric/p37615","urlSemantics":"fabric/designers-guild-essentials/matara-tessere-cappuccino-fabric"},{"productPageId":37616,"code":"FDG3010/28","heading":"Matara Tessere Driftwood","imageId":142988,"url":"/us/fabric/designers-guild-essentials/matara-tessere-driftwood-fabric/p37616","urlSemantics":"fabric/designers-guild-essentials/matara-tessere-driftwood-fabric"},{"productPageId":37617,"code":"FDG3010/28","heading":"Matara Tessere Nutmeg","imageId":142949,"url":"/us/fabric/designers-guild-essentials/matara-tessere-nutmeg-fabric/p37617","urlSemantics":"fabric/designers-guild-essentials/matara-tessere-nutmeg-fabric"},{"productPageId":37618,"code":"FDG3010/28","heading":"Matara Tessere Ochre","imageId":142967,"url":"/us/fabric/designers-guild-essentials/matara-tessere-ochre-fabric/p37618","urlSemantics":"fabric/designers-guild-essentials/matara-tessere-ochre-fabric"},{"productPageId":37619,"code":"FDG3010/28","heading":"Matara Tessere Tan","imageId":142956,"url":"/us/fabric/designers-guild-essentials/matara-tessere-tan-fabric/p37619","urlSemantics":"fabric/designers-guild-essentials/matara-tessere-tan-fabric"},{"productPageId":37620,"code":"FDG3010/28","heading":"Matara Tessere Spice","imageId":142950,"url":"/us/fabric/designers-guild-essentials/matara-tessere-spice-fabric/p37620","urlSemantics":"fabric/designers-guild-essentials/matara-tessere-spice-fabric"},{"productPageId":37621,"code":"FDG3010/28","heading":"Matara Tessere Cinnamon","imageId":142952,"url":"/us/fabric/designers-guild-essentials/matara-tessere-cinnamon-fabric/p37621","urlSemantics":"fabric/designers-guild-essentials/matara-tessere-cinnamon-fabric"},{"productPageId":37622,"code":"FDG3010/28","heading":"Matara Tessere Walnut","imageId":142947,"url":"/us/fabric/designers-guild-essentials/matara-tessere-walnut-fabric/p37622","urlSemantics":"fabric/designers-guild-essentials/matara-tessere-walnut-fabric"},{"productPageId":37623,"code":"FDG3010/28","heading":"Matara Tessere Chestnut","imageId":142710,"url":"/us/fabric/designers-guild-essentials/matara-tessere-chestnut-fabric/p37623","urlSemantics":"fabric/designers-guild-essentials/matara-tessere-chestnut-fabric"},{"productPageId":37624,"code":"FDG3010/28","heading":"Matara Tessere Espresso","imageId":142989,"url":"/us/fabric/designers-guild-essentials/matara-tessere-espresso-fabric/p37624","urlSemantics":"fabric/designers-guild-essentials/matara-tessere-espresso-fabric"},{"productPageId":37625,"code":"FDG3010/28","heading":"Matara Tessere Claret","imageId":142708,"url":"/us/fabric/designers-guild-essentials/matara-tessere-claret-fabric/p37625","urlSemantics":"fabric/designers-guild-essentials/matara-tessere-claret-fabric"},{"productPageId":37626,"code":"FDG3010/28","heading":"Matara Tessere Petal","imageId":142990,"url":"/us/fabric/designers-guild-essentials/matara-tessere-petal-fabric/p37626","urlSemantics":"fabric/designers-guild-essentials/matara-tessere-petal-fabric"},{"productPageId":37627,"code":"FDG3010/28","heading":"Matara Tessere Blossom","imageId":142984,"url":"/us/fabric/designers-guild-essentials/matara-tessere-blossom-fabric/p37627","urlSemantics":"fabric/designers-guild-essentials/matara-tessere-blossom-fabric"}],"ProductPagePrice":{"priceMin":null,"priceMax":null,"salePriceMin":null,"salePriceMax":null,"discountPercentageMin":null,"discountPercentageMax":null,"clearanceDiscountPercentageMin":null,"clearanceDiscountPercentageMax":null,"discountMessage":null,"priceMessage":null,"rRPMessage":null,"codeMessage":"FDG3010/28"},"Reviews":[],"TechInfoCollections":[{"CollectionID":774,"Name":"Matara III Fabrics","URL":"/us/matara-iii-fabrics/c774","URLSemantics":"matara-iii-fabrics","BrochureURL":null}],"TechInfoAftercares":[{"AftercareID":4,"Aftercare":"NO WASH"},{"AftercareID":41,"Aftercare":"NO DRY CLEAN"},{"AftercareID":45,"Aftercare":"NO IRON"},{"AftercareID":47,"Aftercare":"NO TUMBLE DRY"},{"AftercareID":50,"Aftercare":"NO BLEACH"}],"TechInfoUsages":[{"UsageID":1,"Usage":"Cushions"},{"UsageID":4,"Usage":"Upholstery"}],"TechInfoTests":[{"Test":"EN1021-1&2 Cigarette & Match - UPHOLSTERY"},{"Test":"IMO FPTC Part 8 - UPHOLSTERY"},{"Test":"BS5852 Cigarette & Match - UPHOLSTERY"},{"Test":"NFPA 260/UFAC Class 1 - UPHOLSTERY"},{"Test":"CAL 117 - UPHOLSTERY"}],"Width":"54 in","Weight":"25.1 oz/sq.yd","HorizontalPatternRepeat":"1.57 in","VerticalPatternRepeat":"0.79 in","Martindale":"100000","Composition":"70% Pvc 30% Pl","PatternMatch":"Random match","Flamcode":"(UK Flamcode B+H) Cigarette + Match Resistant","ContractFR":null,"DomesticFR":"Cigarette & Match Resistant","Type":null,"AdditionalInfo":"Antifungal (ASTM G-21-15) and antibacterial (ATCC6538,4352) finish. Do not fold. Wipeable finish.","RollLength":null,"PileHeight":null,"WideWidthFabricDefaultPoleWidth":null,"MaxFoldLength":null,"TechInfoDisplayBase64":"PGR0PkNvbGxlY3Rpb24ocyk8L2R0PjxkZD48YSBjbGFzcz0iZC1ibG9jayBtYi0xIiBocmVmPSIvdXMvbWF0YXJhLWlpaS1mYWJyaWNzL2M3NzQiPk1hdGFyYSBJSUkgRmFicmljczwvYT48L2RkPjxkdD5Db21wb3NpdGlvbjwvZHQ+PGRkPjcwJSBQdmMgMzAlIFBsPC9kZD48ZHQ+VUsvRUlSRSBGbGFtY29kZTwvZHQ+PGRkPihVSyBGbGFtY29kZSBCK0gpIENpZ2FyZXR0ZSArIE1hdGNoIFJlc2lzdGFudDwvZGQ+PGR0PldpZHRoPC9kdD48ZGQ+NTQgaW48L2RkPjxkdD5XZWlnaHQ8L2R0PjxkZD4yNS4xIG96L3NxLnlkPC9kZD48ZHQ+TWFydGluZGFsZTwvZHQ+PGRkPjEwMDAwMDwvZGQ+PGR0PlBhdHRlcm4gTWF0Y2g8L2R0PjxkZD5SYW5kb20gbWF0Y2g8L2RkPjxkdD5WZXJ0aWNhbCBQYXR0ZXJuIFJlcGVhdDwvZHQ+PGRkPjAuNzkgaW48L2RkPjxkdD5Ib3Jpem9udGFsIFBhdHRlcm4gUmVwZWF0PC9kdD48ZGQ+MS41NyBpbjwvZGQ+PGR0PlRlc3RzIFBhc3NlZDwvZHQ+PGRkPjxzcGFuIGNsYXNzPSJkLWJsb2NrIj5FTjEwMjEtMSYyIENpZ2FyZXR0ZSAmIE1hdGNoIC0gVVBIT0xTVEVSWTwvc3Bhbj48c3BhbiBjbGFzcz0iZC1ibG9jayI+SU1PIEZQVEMgUGFydCA4IC0gVVBIT0xTVEVSWTwvc3Bhbj48c3BhbiBjbGFzcz0iZC1ibG9jayI+QlM1ODUyIENpZ2FyZXR0ZSAmIE1hdGNoIC0gVVBIT0xTVEVSWTwvc3Bhbj48c3BhbiBjbGFzcz0iZC1ibG9jayI+TkZQQSAyNjAvVUZBQyBDbGFzcyAxIC0gVVBIT0xTVEVSWTwvc3Bhbj48c3BhbiBjbGFzcz0iZC1ibG9jayI+Q0FMIDExNyAtIFVQSE9MU1RFUlk8L3NwYW4+PC9kZD48ZHQ+UHJvZHVjdCBVc2FnZTwvZHQ+PGRkPjxkaXYgY2xhc3M9ImQtZmxleCBhbGlnbi1pdGVtcy1jZW50ZXIiPjxpbWcgd2lkdGg9IjMyIiBoZWlnaHQ9IjMyIiBjbGFzcz0idXNhZ2UtaWNvbiIgdGl0bGU9IkN1c2hpb25zIiBhbHQ9IkN1c2hpb25zIiBzcmM9Imh0dHBzOi8vd3d3LmRlc2lnbmVyc2d1aWxkLmNvbS9pbWFnZXMvaWNvbnMvdGVjaGluZm8vdXNhZ2UvMS5naWYiIC8+PHNwYW4gY2xhc3M9ImQtYmxvY2siPkN1c2hpb25zPC9zcGFuPjwvZGl2PjxkaXYgY2xhc3M9ImQtZmxleCBhbGlnbi1pdGVtcy1jZW50ZXIiPjxpbWcgd2lkdGg9IjMyIiBoZWlnaHQ9IjMyIiBjbGFzcz0idXNhZ2UtaWNvbiIgdGl0bGU9IlVwaG9sc3RlcnkiIGFsdD0iVXBob2xzdGVyeSIgc3JjPSJodHRwczovL3d3dy5kZXNpZ25lcnNndWlsZC5jb20vaW1hZ2VzL2ljb25zL3RlY2hpbmZvL3VzYWdlLzQuZ2lmIiAvPjxzcGFuIGNsYXNzPSJkLWJsb2NrIj5VcGhvbHN0ZXJ5PC9zcGFuPjwvZGl2PjwvZGQ+PGR0PlByb2R1Y3QgQWZ0ZXIgQ2FyZTwvZHQ+PGRkPjxkaXYgY2xhc3M9ImQtZmxleCBhbGlnbi1pdGVtcy1jZW50ZXIiPjxpbWcgd2lkdGg9IjMyIiBoZWlnaHQ9IjMyIiBjbGFzcz0idXNhZ2UtaWNvbiIgdGl0bGU9Ik5PIFdBU0giIGFsdD0iTk8gV0FTSCIgc3JjPSJodHRwczovL3d3dy5kZXNpZ25lcnNndWlsZC5jb20vaW1hZ2VzL2ljb25zL3RlY2hpbmZvL2FmdGVyY2FyZS80LmdpZiIgLz48c3BhbiBjbGFzcz0iZC1ibG9jayI+Tk8gV0FTSDwvc3Bhbj48L2Rpdj48ZGl2IGNsYXNzPSJkLWZsZXggYWxpZ24taXRlbXMtY2VudGVyIj48aW1nIHdpZHRoPSIzMiIgaGVpZ2h0PSIzMiIgY2xhc3M9InVzYWdlLWljb24iIHRpdGxlPSJOTyBEUlkgQ0xFQU4iIGFsdD0iTk8gRFJZIENMRUFOIiBzcmM9Imh0dHBzOi8vd3d3LmRlc2lnbmVyc2d1aWxkLmNvbS9pbWFnZXMvaWNvbnMvdGVjaGluZm8vYWZ0ZXJjYXJlLzQxLmdpZiIgLz48c3BhbiBjbGFzcz0iZC1ibG9jayI+Tk8gRFJZIENMRUFOPC9zcGFuPjwvZGl2PjxkaXYgY2xhc3M9ImQtZmxleCBhbGlnbi1pdGVtcy1jZW50ZXIiPjxpbWcgd2lkdGg9IjMyIiBoZWlnaHQ9IjMyIiBjbGFzcz0idXNhZ2UtaWNvbiIgdGl0bGU9Ik5PIElST04iIGFsdD0iTk8gSVJPTiIgc3JjPSJodHRwczovL3d3dy5kZXNpZ25lcnNndWlsZC5jb20vaW1hZ2VzL2ljb25zL3RlY2hpbmZvL2FmdGVyY2FyZS80NS5naWYiIC8+PHNwYW4gY2xhc3M9ImQtYmxvY2siPk5PIElST048L3NwYW4+PC9kaXY+PGRpdiBjbGFzcz0iZC1mbGV4IGFsaWduLWl0ZW1zLWNlbnRlciI+PGltZyB3aWR0aD0iMzIiIGhlaWdodD0iMzIiIGNsYXNzPSJ1c2FnZS1pY29uIiB0aXRsZT0iTk8gVFVNQkxFIERSWSIgYWx0PSJOTyBUVU1CTEUgRFJZIiBzcmM9Imh0dHBzOi8vd3d3LmRlc2lnbmVyc2d1aWxkLmNvbS9pbWFnZXMvaWNvbnMvdGVjaGluZm8vYWZ0ZXJjYXJlLzQ3LmdpZiIgLz48c3BhbiBjbGFzcz0iZC1ibG9jayI+Tk8gVFVNQkxFIERSWTwvc3Bhbj48L2Rpdj48ZGl2IGNsYXNzPSJkLWZsZXggYWxpZ24taXRlbXMtY2VudGVyIj48aW1nIHdpZHRoPSIzMiIgaGVpZ2h0PSIzMiIgY2xhc3M9InVzYWdlLWljb24iIHRpdGxlPSJOTyBCTEVBQ0giIGFsdD0iTk8gQkxFQUNIIiBzcmM9Imh0dHBzOi8vd3d3LmRlc2lnbmVyc2d1aWxkLmNvbS9pbWFnZXMvaWNvbnMvdGVjaGluZm8vYWZ0ZXJjYXJlLzUwLmdpZiIgLz48c3BhbiBjbGFzcz0iZC1ibG9jayI+Tk8gQkxFQUNIPC9zcGFuPjwvZGl2PjwvZGQ+PGR0PkFkZGl0aW9uYWwgSW5mbzwvZHQ+PGRkPkFudGlmdW5nYWwgKEFTVE0gRy0yMS0xNSkgYW5kIGFudGliYWN0ZXJpYWwgKEFUQ0M2NTM4LDQzNTIpIGZpbmlzaC4gRG8gbm90IGZvbGQuIFdpcGVhYmxlIGZpbmlzaC48L2RkPg==","IsShop":true,"HeaderBanners":[],"HasHeaderBanners":false,"FooterBanners":[],"HasFooterBanners":false,"EcommercePopupBanners":[],"HasEcommercePopupBanners":false,"Banners":[{"id":12,"name":"One","banners":[{"bannerId":8436,"name":"AW22 USA Shop 12","version":39,"sortOrder":1,"overlayText":"NEW RUGS >","altText":"NEW RUGS >","titleText":"NEW RUGS >","width":1024,"height":1024,"linkURL":"/us/rugs/l1044","newWindow":false,"foregroundColour":"#000000","backgroundColour":"#ffffff","fontClass":"default-text-bold text-banner-center","restrictions":{"menuIds":[71,92],"siteSectionIds":null,"pageIds":null}},{"bannerId":6325,"name":"Christian Lacroix","version":11,"sortOrder":2,"overlayText":"","altText":null,"titleText":null,"width":1024,"height":394,"linkURL":"/us/christian-lacroix/l1397","newWindow":false,"foregroundColour":"#000000","backgroundColour":"#ffffff","fontClass":"default-text","restrictions":{"menuIds":[11,45,72,91,108],"siteSectionIds":null,"pageIds":null}},{"bannerId":4116,"name":"Lookbooks 12 (Inspiration)","version":6,"sortOrder":3,"overlayText":"","altText":null,"titleText":null,"width":342,"height":320,"linkURL":"/us/lookbooks/l1179","newWindow":false,"foregroundColour":"#000000","backgroundColour":"#ffffff","fontClass":null,"restrictions":{"menuIds":[12,66,106],"siteSectionIds":null,"pageIds":null}}]},{"id":13,"name":"Two","banners":[{"bannerId":6978,"name":"RALPH LAUREN USA MENU","version":26,"sortOrder":1,"overlayText":"","altText":null,"titleText":null,"width":1024,"height":394,"linkURL":"/us/fabric/designers-guild/ralph-lauren-fabrics/l1842","newWindow":false,"foregroundColour":"#000000","backgroundColour":"#ffffff","fontClass":null,"restrictions":{"menuIds":[72,92],"siteSectionIds":null,"pageIds":null}},{"bannerId":6977,"name":"SS21 USA Shop 13 shipping","version":22,"sortOrder":2,"overlayText":"","altText":null,"titleText":null,"width":1024,"height":1024,"linkURL":"/us/delivery-and-returns/l1144","newWindow":false,"foregroundColour":"#000000","backgroundColour":"#ffffff","fontClass":null,"restrictions":{"menuIds":[71],"siteSectionIds":null,"pageIds":null}},{"bannerId":5320,"name":"Films 13 (Inspiration)","version":9,"sortOrder":3,"overlayText":"","altText":null,"titleText":null,"width":1024,"height":958,"linkURL":"/us/films/l1180","newWindow":false,"foregroundColour":"#000000","backgroundColour":"#ffffff","fontClass":null,"restrictions":{"menuIds":[12,66,106],"siteSectionIds":null,"pageIds":null}}]},{"id":14,"name":"Three","banners":[{"bannerId":8442,"name":"AW22 USA Shop 14","version":32,"sortOrder":1,"overlayText":"NEW BEDDING >","altText":"NEW BEDDING >","titleText":"NEW BEDDING >","width":1024,"height":1024,"linkURL":"/us/all-bedding/l1019","newWindow":false,"foregroundColour":"#000000","backgroundColour":"#ffffff","fontClass":"default-text-bold text-banner-center","restrictions":{"menuIds":[71,92],"siteSectionIds":null,"pageIds":null}},{"bannerId":4114,"name":"Blog 14 (Inspiration)","version":3,"sortOrder":2,"overlayText":"","altText":null,"titleText":null,"width":1024,"height":958,"linkURL":"/us/dg-world/blog/l601","newWindow":false,"foregroundColour":"#000000","backgroundColour":"#ffffff","fontClass":null,"restrictions":{"menuIds":[12,66,106],"siteSectionIds":null,"pageIds":null}},{"bannerId":2585,"name":"USA LIFESTYLE MENU","version":13,"sortOrder":3,"overlayText":"","altText":null,"titleText":null,"width":1024,"height":950,"linkURL":"/us/trade-login/l104","newWindow":false,"foregroundColour":"#000000","backgroundColour":"#ffffff","fontClass":null,"restrictions":{"menuIds":[90],"siteSectionIds":null,"pageIds":null}},{"bannerId":1809,"name":"Royal Collection","version":11,"sortOrder":4,"overlayText":"","altText":null,"titleText":null,"width":1024,"height":394,"linkURL":"/us/the-royal-collection/l1396","newWindow":false,"foregroundColour":"#000000","backgroundColour":"#ffffff","fontClass":"default-text","restrictions":{"menuIds":[45,72,91,108],"siteSectionIds":null,"pageIds":null}}]},{"id":15,"name":"Four","banners":[{"bannerId":8437,"name":"AW22 UK Shop 15","version":40,"sortOrder":1,"overlayText":"NEW PILLOWS >","altText":"NEW PILLOWS >","titleText":"NEW PILLOWS >","width":1024,"height":1024,"linkURL":"/us/decorative-pillows/l1046","newWindow":false,"foregroundColour":"#000000","backgroundColour":"#ffffff","fontClass":"default-text-bold text-banner-center","restrictions":{"menuIds":[71,92],"siteSectionIds":null,"pageIds":null}},{"bannerId":4115,"name":"News & Events 15 (Inspiration)","version":4,"sortOrder":2,"overlayText":"","altText":null,"titleText":null,"width":1024,"height":958,"linkURL":"/us/dg-world/news-and-events/l602","newWindow":false,"foregroundColour":"#000000","backgroundColour":"#ffffff","fontClass":"default-text-bold text-banner-center","restrictions":{"menuIds":[12,66,106],"siteSectionIds":null,"pageIds":null}},{"bannerId":1805,"name":"William Yeoward","version":10,"sortOrder":3,"overlayText":"","altText":null,"titleText":null,"width":1024,"height":394,"linkURL":"/us/william-yeoward/l1399","newWindow":false,"foregroundColour":"#000000","backgroundColour":"#ffffff","fontClass":"default-text","restrictions":{"menuIds":[11,45,72,91,108],"siteSectionIds":null,"pageIds":null}}]},{"id":16,"name":"Five","banners":[{"bannerId":7779,"name":"Brands English Heritage ","version":79,"sortOrder":1,"overlayText":"","altText":"English Heritage ","titleText":"English Heritage ","width":1024,"height":394,"linkURL":"/us/english-heritage-by-designers-guild/l1852","newWindow":false,"foregroundColour":"#000000","backgroundColour":"#ffffff","fontClass":null,"restrictions":{"menuIds":[11,45,72,91,103,108],"siteSectionIds":null,"pageIds":null}},{"bannerId":4118,"name":"Social Media 16 (Inspiration)","version":6,"sortOrder":2,"overlayText":"","altText":null,"titleText":null,"width":1024,"height":958,"linkURL":"/us/dg-world/dgyourspace/a26","newWindow":false,"foregroundColour":"#000000","backgroundColour":"#ffffff","fontClass":null,"restrictions":{"menuIds":[12,66,106],"siteSectionIds":null,"pageIds":null}}]},{"id":17,"name":"Six","banners":[{"bannerId":4113,"name":"About Us 17 (Inspiration)","version":3,"sortOrder":1,"overlayText":"","altText":null,"titleText":null,"width":1024,"height":958,"linkURL":"/us/company-profile/l1004","newWindow":false,"foregroundColour":"#000000","backgroundColour":"#ffffff","fontClass":null,"restrictions":{"menuIds":[12,66,106],"siteSectionIds":null,"pageIds":null}},{"bannerId":2117,"name":"Brands Intro EN 17","version":18,"sortOrder":2,"overlayText":"","altText":null,"titleText":null,"width":1024,"height":394,"linkURL":"/us/john-derian/l1521","newWindow":false,"foregroundColour":"#000000","backgroundColour":"#ffffff","fontClass":"default-text","restrictions":{"menuIds":[45,72,91,108],"siteSectionIds":null,"pageIds":null}}]}],"Hotspots":[],"RecentlyViewed":[],"MasterDefinition":{"SiteSectionID":null,"TitleTag":"Matara Tessere Spice Fabric | Designers Guild Essentials","MetaDescription":"A fantastic addition to our vegan faux leather Matara range Matara Tessere looks and feels like a woven leather with an embossed surface and soft backing t","BackInStockReminder":null,"ItemsInBasket":0.0,"UrlBreakdown":{"ContentType":1,"ContentId":37620,"ContentDate":"2022-08-18T00:00:00","SemanticString":"fabric/designers-guild-essentials/matara-tessere-spice-fabric","countryDetails":{"CountryLanguageID":5,"RegionID":2,"CountryID":238,"CountryCode":"US","LanguageID":2,"SortOrder":125,"Name":"United States","URL":"us","DotNetCulture":"en-US","ShopEnabled":true,"LanguageCode":"us","LanguageDotNetCulture":"en-US","MertexCurrencyCode":"USD","CurrencyCode":"USD","PriceListID":2,"AllowTradeOrders":false,"AcceptAmazonPay":true,"BuyOnlineRedirectAllowed":false,"EcommerceEnabled":true,"SamplesEnabled":false},"ColonyRedirectUrl":"","ColonyRedirectForceCountryLanguageID":null,"ColonyRedirectPermanent":null,"contentTypeAndIdNotFound":false,"CountryAwareness":{"Match":true,"Culture":null,"objCountryItem":{"CountryLanguageID":0,"RegionID":0,"CountryID":0,"CountryCode":null,"LanguageID":0,"SortOrder":0,"Name":null,"URL":null,"DotNetCulture":null,"ShopEnabled":false,"LanguageCode":null,"LanguageDotNetCulture":null,"MertexCurrencyCode":null,"CurrencyCode":null,"PriceListID":null,"AllowTradeOrders":false,"AcceptAmazonPay":false,"BuyOnlineRedirectAllowed":false,"EcommerceEnabled":false,"SamplesEnabled":false}},"GeoIPCulture":null},"GoogleHrefs":[{"hreflang":"de","href":"https://www.designersguild.com/de/fabric/designers-guild-essentials/matara-tessere-spice-fabric/p37620"},{"hreflang":"fr","href":"https://www.designersguild.com/fr/fabric/designers-guild-essentials/matara-tessere-spice-fabric/p37620"},{"hreflang":"en-gb","href":"https://www.designersguild.com/uk/fabric/designers-guild-essentials/matara-tessere-spice-fabric/p37620"},{"hreflang":"en-se","href":"https://www.designersguild.com/se/fabric/designers-guild-essentials/matara-tessere-spice-fabric/p37620"},{"hreflang":"en-us","href":"https://www.designersguild.com/us/fabric/designers-guild-essentials/matara-tessere-spice-fabric/p37620"},{"hreflang":"es","href":"https://www.designersguild.com/es/fabric/designers-guild-essentials/matara-tessere-spice-fabric/p37620"},{"hreflang":"it-it","href":"https://www.designersguild.com/it/fabric/designers-guild-essentials/matara-tessere-spice-fabric/p37620"},{"hreflang":"en-nl","href":"https://www.designersguild.com/nl/fabric/designers-guild-essentials/matara-tessere-spice-fabric/p37620"},{"hreflang":"ru","href":"https://www.designersguild.com/ru/fabric/designers-guild-essentials/matara-tessere-spice-fabric/p37620"},{"hreflang":"ja-jp","href":"https://www.designersguild.com/jp/fabric/designers-guild-essentials/matara-tessere-spice-fabric/p37620"},{"hreflang":"en-be","href":"https://www.designersguild.com/be/fabric/designers-guild-essentials/matara-tessere-spice-fabric/p37620"},{"hreflang":"en-au","href":"https://www.designersguild.com/au/fabric/designers-guild-essentials/matara-tessere-spice-fabric/p37620"},{"hreflang":"en-dk","href":"https://www.designersguild.com/dk/fabric/designers-guild-essentials/matara-tessere-spice-fabric/p37620"},{"hreflang":"en","href":"https://www.designersguild.com/eu/fabric/designers-guild-essentials/matara-tessere-spice-fabric/p37620"},{"hreflang":"en-no","href":"https://www.designersguild.com/no/fabric/designers-guild-essentials/matara-tessere-spice-fabric/p37620"},{"hreflang":"de-at","href":"https://www.designersguild.com/at/fabric/designers-guild-essentials/matara-tessere-spice-fabric/p37620"},{"hreflang":"de-ch","href":"https://www.designersguild.com/de-ch/fabric/designers-guild-essentials/matara-tessere-spice-fabric/p37620"},{"hreflang":"fr-ch","href":"https://www.designersguild.com/fr-ch/fabric/designers-guild-essentials/matara-tessere-spice-fabric/p37620"},{"hreflang":"en","href":"https://www.designersguild.com/row/fabric/designers-guild-essentials/matara-tessere-spice-fabric/p37620"},{"hreflang":"en-nz","href":"https://www.designersguild.com/nz/fabric/designers-guild-essentials/matara-tessere-spice-fabric/p37620"},{"hreflang":"en-ie","href":"https://www.designersguild.com/ie/fabric/designers-guild-essentials/matara-tessere-spice-fabric/p37620"},{"hreflang":"fi-fi","href":"https://www.designersguild.com/fi/fabric/designers-guild-essentials/matara-tessere-spice-fabric/p37620"},{"hreflang":"x-default","href":"https://www.designersguild.com/fabric/designers-guild-essentials/matara-tessere-spice-fabric/p37620"}],"CountryDropDown":{"countryDropDownItems":[{"CountryID":81,"Code":null,"LanguageID":1,"RegionID":3,"LanguageCode":"en","Country":"UK","Region":"Europe","URL":"uk","URLKeywords":"","SortOrder":1,"PageID":0},{"CountryID":15,"Code":null,"LanguageID":4,"RegionID":3,"LanguageCode":"de","Country":"Austria","Region":"Europe","URL":"at","URLKeywords":"","SortOrder":11,"PageID":0},{"CountryID":23,"Code":null,"LanguageID":1,"RegionID":3,"LanguageCode":"en","Country":"Belgium","Region":"Europe","URL":"be","URLKeywords":"","SortOrder":12,"PageID":0},{"CountryID":62,"Code":null,"LanguageID":1,"RegionID":3,"LanguageCode":"en","Country":"Denmark","Region":"Europe","URL":"dk","URLKeywords":"","SortOrder":13,"PageID":0},{"CountryID":74,"Code":null,"LanguageID":15,"RegionID":3,"LanguageCode":"fi","Country":"Finland","Region":"Europe","URL":"fi","URLKeywords":"","SortOrder":15,"PageID":0},{"CountryID":79,"Code":null,"LanguageID":3,"RegionID":3,"LanguageCode":"fr","Country":"France","Region":"Europe","URL":"fr","URLKeywords":"bienvenue-chez-designers-guild","SortOrder":16,"PageID":0},{"CountryID":60,"Code":null,"LanguageID":4,"RegionID":3,"LanguageCode":"de","Country":"Germany","Region":"Europe","URL":"de","URLKeywords":"","SortOrder":17,"PageID":0},{"CountryID":106,"Code":null,"LanguageID":1,"RegionID":3,"LanguageCode":"en","Country":"Ireland","Region":"Europe","URL":"ie","URLKeywords":"","SortOrder":18,"PageID":0},{"CountryID":114,"Code":null,"LanguageID":6,"RegionID":3,"LanguageCode":"it","Country":"Italy","Region":"Europe","URL":"it","URLKeywords":"","SortOrder":19,"PageID":0},{"CountryID":170,"Code":null,"LanguageID":13,"RegionID":3,"LanguageCode":"en","Country":"Netherlands","Region":"Europe","URL":"nl","URLKeywords":"","SortOrder":20,"PageID":0},{"CountryID":71,"Code":null,"LanguageID":5,"RegionID":3,"LanguageCode":"es","Country":"Spain","Region":"Europe","URL":"es","URLKeywords":"","SortOrder":23,"PageID":0},{"CountryID":202,"Code":null,"LanguageID":1,"RegionID":3,"LanguageCode":"en","Country":"Sweden","Region":"Europe","URL":"se","URLKeywords":"","SortOrder":24,"PageID":0},{"CountryID":171,"Code":null,"LanguageID":1,"RegionID":3,"LanguageCode":"en","Country":"Norway","Region":"Europe","URL":"no","URLKeywords":"","SortOrder":52,"PageID":0},{"CountryID":118,"Code":null,"LanguageID":11,"RegionID":4,"LanguageCode":"jp","Country":"Nihon","Region":"Africa, Asia & the Middle East","URL":"jp","URLKeywords":"","SortOrder":71,"PageID":0},{"CountryID":46,"Code":null,"LanguageID":3,"RegionID":3,"LanguageCode":"fr","Country":"Switzerland","Region":"Europe","URL":"fr-ch","URLKeywords":"bienvenue-chez-designers-guild","SortOrder":102,"PageID":0},{"CountryID":46,"Code":null,"LanguageID":4,"RegionID":3,"LanguageCode":"de","Country":"Switzerland","Region":"Europe","URL":"de-ch","URLKeywords":"","SortOrder":103,"PageID":0},{"CountryID":196,"Code":null,"LanguageID":10,"RegionID":3,"LanguageCode":"ru","Country":"Russian Federation","Region":"Europe","URL":"ru","URLKeywords":"","SortOrder":109,"PageID":0},{"CountryID":238,"Code":null,"LanguageID":2,"RegionID":2,"LanguageCode":"us","Country":"United States","Region":"North America","URL":"us","URLKeywords":"","SortOrder":125,"PageID":0},{"CountryID":16,"Code":null,"LanguageID":12,"RegionID":6,"LanguageCode":"au","Country":"Australia","Region":"Australasia","URL":"au","URLKeywords":"","SortOrder":150,"PageID":0},{"CountryID":175,"Code":null,"LanguageID":18,"RegionID":6,"LanguageCode":"nz","Country":"New Zealand","Region":"Australasia","URL":"nz","URLKeywords":"","SortOrder":151,"PageID":0},{"CountryID":67,"Code":null,"LanguageID":1,"RegionID":3,"LanguageCode":"en","Country":"Other Countries in Europe","Region":"Europe","URL":"eu","URLKeywords":"","SortOrder":255,"PageID":0},{"CountryID":51,"Code":null,"LanguageID":1,"RegionID":4,"LanguageCode":"en","Country":"Rest of the World","Region":"Africa, Asia & the Middle East","URL":"row","URLKeywords":"","SortOrder":255,"PageID":0}]},"ProductTypeDropDown":{"ProductTypes":[{"ProductTypeID":15,"Name":"Fabric","SortOrder":0,"ProductPageIDs":null,"FormValue":"fabric"},{"ProductTypeID":18,"Name":"Wallpaper","SortOrder":0,"ProductPageIDs":null,"FormValue":"wallpaper"},{"ProductTypeID":10,"Name":"Rug","SortOrder":0,"ProductPageIDs":null,"FormValue":"rug"},{"ProductTypeID":4,"Name":"Throw Pillow","SortOrder":0,"ProductPageIDs":null,"FormValue":"throw+pillow"},{"ProductTypeID":1,"Name":"Bed Linen","SortOrder":0,"ProductPageIDs":null,"FormValue":"bed+linen"},{"ProductTypeID":2,"Name":"Throw","SortOrder":0,"ProductPageIDs":null,"FormValue":"throw"}]},"TradeMember":false,"TradeAllowed":false,"CanViewRRPs":true,"LoginStatus":0,"UserName":null},"Visitor":{"visitorDbId":186234131,"FullName":null,"Email":null,"Culture":null,"VisitorCreatedDT":"0001-01-01T00:00:00","memberId":null,"tradePriceListId":null,"memberTradeAccountNumber":null,"memberTradeAccountID":null,"memberDisplayTradePrice":false,"memberTradeDataSourceJson":null,"tradePermissionAccountAdmin":false,"tradePermissionPlaceOrder":false,"tradePermissionViewAccounts":false,"tradePermissionDownloadPricelistsBrochures":false,"tradePermissionDownloadProductFeeds":false},"Basket":{"basketTotals":[{"TotalQuantity":0.00,"TotalPrice":null,"TotalGiftVoucher":null,"PromotionalMessage":"FREE standard USA delivery on all orders for a limited time only"}],"basketDetails":[]},"DotDigitalBehaviourProfile":{"WebBehaviourTrackingProfileID":"DM-3990244702-01"},"Scrapbook":{"Images":[]},"TradeOrderingAllowed":false,"SearchTerm":null,"ProductType":null,"LanguageID":2,"CountryID":238,"Date":"2022-08-18T00:00:00","ContentType":1,"ContentID":37620,"SiteSectionID":null,"ShowRecentlyViewed":true,"Partial":null}
{"ImageID":142950,"SortOrder":0,"AltText":"Matara Tessere - Spice Cutting","Overlay":null,"MaxWidth":null,"ApproximateImageSize":5}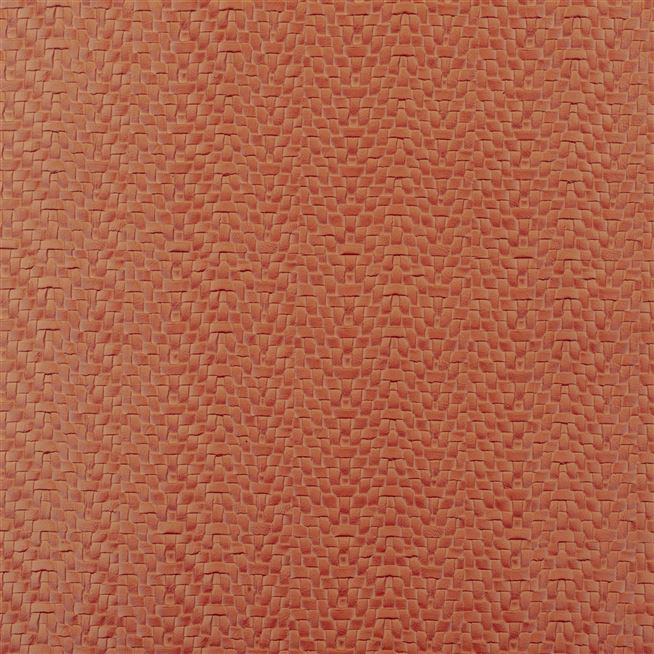 Matara Tessere Spice
Designers Guild Essentials
Fabric
---
---
{"imageId":142950,"templateImageId":2,"altText":"Matara Tessere - Spice Cutting","titleText":"Matara Tessere - Spice Cutting","sortOrder":0}
"FDG3010/28"

Colour
Spice
Code
FDG3010/28
---
A fantastic addition to our vegan faux leather Matara range Matara Tessere looks and feels like a woven leather with an embossed surface and soft backing to make it even more tactile. Incredibly hardwearing and inherently passing UK domestic upholstery FR standards and selected others it is also anti-bacterial and anti-fungal - perfect for all upholstery uses
Collection(s)

Composition

70% Pvc 30% Pl

UK/EIRE Flamcode

(UK Flamcode B+H) Cigarette + Match Resistant

Width

54 in

Weight

25.1 oz/sq.yd

Martindale

100000

Pattern Match

Random match

Vertical Pattern Repeat

0.79 in

Horizontal Pattern Repeat

1.57 in

Tests Passed

EN1021-1&2 Cigarette & Match - UPHOLSTERY

IMO FPTC Part 8 - UPHOLSTERY

BS5852 Cigarette & Match - UPHOLSTERY

NFPA 260/UFAC Class 1 - UPHOLSTERY

CAL 117 - UPHOLSTERY

Product Usage

Cushions

Upholstery

Product After Care

NO WASH

NO DRY CLEAN

NO IRON

NO TUMBLE DRY

NO BLEACH

Additional Info

Antifungal (ASTM G-21-15) and antibacterial (ATCC6538,4352) finish. Do not fold. Wipeable finish.