{"UseSizeButtons":false,"UseOrderFormGrouping":false,"UsePaintOrderForm":false,"TechInfo":{"width":"56 in","weight":"11.5 oz/sq.yd","horizontalPatternRepeat":"0 in","verticalPatternRepeat":"0 in","martindale":40000.0,"composition":"66% Pp 25% Pa 9% Pl","patternMatch":"Plain","flamcode":"(UK Flamcode K) Must FR treat upholstery in UK/Eire","additionalInfo":"Easyclean Plus. Anti-microbial, moisture barrier, mildew and odour resistant. Suitable for use in the health care sector.","wideWidthFabricDefaultPoleWidth":"S","collections":[{"collectionId":753,"name":"Oakworth Fabrics","urlSemantics":"fabric/designers-guild-essentials/oakworth-fabrics","url":"/us/fabric/designers-guild-essentials/oakworth-fabrics/c753"}],"tests":[{"test":"EN1021-1 Cigarette - UPHOLSTERY"},{"test":"BS5852 Cigarette - UPHOLSTERY"},{"test":"NFPA 260/UFAC Class 1 - UPHOLSTERY"},{"test":"CAL 117 - UPHOLSTERY"}],"usages":[{"usageId":1,"usage":"Cushions"},{"usageId":2,"usage":"Curtains And Blinds"},{"usageId":3,"usage":"Loose Covers"},{"usageId":4,"usage":"Upholstery"}],"aftercares":[{"aftercareId":17,"aftercare":"DRY CLEAN - P process (GENTLE)"},{"aftercareId":24,"aftercare":"MACHINE WASH @ 30c GENTLE CYCLE"},{"aftercareId":27,"aftercare":"IRON COOL (1 spot - 110deg c)"},{"aftercareId":47,"aftercare":"NO TUMBLE DRY"},{"aftercareId":50,"aftercare":"NO BLEACH"}]},"Prices":{"productPages":[{"productPageId":35981,"productPage":{"productPageId":35981,"heading":null,"subheading":null,"new":null,"productTypeId":null,"urlKeywords":null,"url":null,"imageId":null,"imageWidth":null,"imageHeight":null,"aspectRatio":null,"merchandisedSortOrder":null,"searchSortOrder":null,"colourSort":255,"stockSortOrder":31.7,"azSortOrder":2,"reviewCount":null,"reviewAverage":null,"ratingSortOrder":2,"priceSortOrder":2,"discountSortOrder":1,"newSort":1,"designId":20260,"brandId":3,"alternateColourwayIncludeSize":true,"sizeMetric":null,"productPagePrice":{"priceMin":null,"priceMax":null,"salePriceMin":null,"salePriceMax":null,"discountPercentageMin":null,"discountPercentageMax":null,"clearanceDiscountPercentageMin":null,"clearanceDiscountPercentageMax":null,"discountMessage":null,"priceMessage":null,"rRPMessage":null,"codeMessage":"FDG2942/02"}}},{"productPageId":36215,"productPage":{"productPageId":36215,"heading":null,"subheading":null,"new":null,"productTypeId":null,"urlKeywords":null,"url":null,"imageId":null,"imageWidth":null,"imageHeight":null,"aspectRatio":null,"merchandisedSortOrder":null,"searchSortOrder":null,"colourSort":255,"stockSortOrder":122.0,"azSortOrder":3,"reviewCount":null,"reviewAverage":null,"ratingSortOrder":3,"priceSortOrder":3,"discountSortOrder":2,"newSort":2,"designId":18858,"brandId":2,"alternateColourwayIncludeSize":true,"sizeMetric":null,"productPagePrice":{"priceMin":null,"priceMax":null,"salePriceMin":null,"salePriceMax":null,"discountPercentageMin":null,"discountPercentageMax":null,"clearanceDiscountPercentageMin":null,"clearanceDiscountPercentageMax":null,"discountMessage":null,"priceMessage":null,"rRPMessage":null,"codeMessage":"PDG1127/02"}}},{"productPageId":35817,"productPage":{"productPageId":35817,"heading":null,"subheading":null,"new":null,"productTypeId":null,"urlKeywords":null,"url":null,"imageId":null,"imageWidth":null,"imageHeight":null,"aspectRatio":null,"merchandisedSortOrder":null,"searchSortOrder":null,"colourSort":255,"stockSortOrder":21.5,"azSortOrder":4,"reviewCount":null,"reviewAverage":null,"ratingSortOrder":4,"priceSortOrder":4,"discountSortOrder":3,"newSort":3,"designId":18724,"brandId":3,"alternateColourwayIncludeSize":true,"sizeMetric":null,"productPagePrice":{"priceMin":null,"priceMax":null,"salePriceMin":null,"salePriceMax":null,"discountPercentageMin":null,"discountPercentageMax":null,"clearanceDiscountPercentageMin":null,"clearanceDiscountPercentageMax":null,"discountMessage":null,"priceMessage":null,"rRPMessage":null,"codeMessage":"FDG2948/07"}}},{"productPageId":35148,"productPage":{"productPageId":35148,"heading":null,"subheading":null,"new":null,"productTypeId":null,"urlKeywords":null,"url":null,"imageId":null,"imageWidth":null,"imageHeight":null,"aspectRatio":null,"merchandisedSortOrder":null,"searchSortOrder":null,"colourSort":255,"stockSortOrder":76.4,"azSortOrder":5,"reviewCount":null,"reviewAverage":null,"ratingSortOrder":5,"priceSortOrder":5,"discountSortOrder":4,"newSort":4,"designId":18219,"brandId":3,"alternateColourwayIncludeSize":true,"sizeMetric":null,"productPagePrice":{"priceMin":null,"priceMax":null,"salePriceMin":null,"salePriceMax":null,"discountPercentageMin":null,"discountPercentageMax":null,"clearanceDiscountPercentageMin":null,"clearanceDiscountPercentageMax":null,"discountMessage":null,"priceMessage":null,"rRPMessage":null,"codeMessage":"FDG2922/17"}}},{"productPageId":34374,"productPage":{"productPageId":34374,"heading":null,"subheading":null,"new":null,"productTypeId":null,"urlKeywords":null,"url":null,"imageId":null,"imageWidth":null,"imageHeight":null,"aspectRatio":null,"merchandisedSortOrder":null,"searchSortOrder":null,"colourSort":255,"stockSortOrder":128.0,"azSortOrder":1,"reviewCount":null,"reviewAverage":null,"ratingSortOrder":1,"priceSortOrder":1,"discountSortOrder":5,"newSort":5,"designId":17728,"brandId":2,"alternateColourwayIncludeSize":true,"sizeMetric":null,"productPagePrice":{"priceMin":null,"priceMax":null,"salePriceMin":null,"salePriceMax":null,"discountPercentageMin":null,"discountPercentageMax":null,"clearanceDiscountPercentageMin":null,"clearanceDiscountPercentageMax":null,"discountMessage":null,"priceMessage":null,"rRPMessage":null,"codeMessage":"FDG2930/01"}}}]},"Definition":{"productPageId":35817,"languageId":2,"countryId":238,"templateId":2,"titleTag":"Ingleton Sienna Fabric | Designers Guild Essentials","heading":"Ingleton Sienna","subHeading":"Fabric","brand":"Designers Guild Essentials","isNew":true,"metaDescription":"An Easyclean Plus tweed inspired weave with a subtle felted effect finish. Anti-microbial, waterproof with all the benefits of our washable Easyclean finis","urlKeywords":"/us/fabric/designers-guild-essentials/ingleton-sienna-fabric/p35817","isRugOrRunner":false,"urlSemantics":"fabric/designers-guild-essentials/ingleton-sienna-fabric","googleHrefs":[{"hreflang":"de","href":"https://www.designersguild.com/de/fabric/designers-guild-essentials/ingleton-sienna-fabric/p35817"},{"hreflang":"fr","href":"https://www.designersguild.com/fr/fabric/designers-guild-essentials/ingleton-sienna-fabric/p35817"},{"hreflang":"en-gb","href":"https://www.designersguild.com/uk/fabric/designers-guild-essentials/ingleton-sienna-fabric/p35817"},{"hreflang":"en-se","href":"https://www.designersguild.com/se/fabric/designers-guild-essentials/ingleton-sienna-fabric/p35817"},{"hreflang":"en-us","href":"https://www.designersguild.com/us/fabric/designers-guild-essentials/ingleton-sienna-fabric/p35817"},{"hreflang":"es","href":"https://www.designersguild.com/es/fabric/designers-guild-essentials/ingleton-sienna-fabric/p35817"},{"hreflang":"it-it","href":"https://www.designersguild.com/it/fabric/designers-guild-essentials/ingleton-sienna-fabric/p35817"},{"hreflang":"en-nl","href":"https://www.designersguild.com/nl/fabric/designers-guild-essentials/ingleton-sienna-fabric/p35817"},{"hreflang":"ru","href":"https://www.designersguild.com/ru/fabric/designers-guild-essentials/ingleton-sienna-fabric/p35817"},{"hreflang":"ja-jp","href":"https://www.designersguild.com/jp/fabric/designers-guild-essentials/ingleton-sienna-fabric/p35817"},{"hreflang":"en-be","href":"https://www.designersguild.com/be/fabric/designers-guild-essentials/ingleton-sienna-fabric/p35817"},{"hreflang":"en-au","href":"https://www.designersguild.com/au/fabric/designers-guild-essentials/ingleton-sienna-fabric/p35817"},{"hreflang":"en-dk","href":"https://www.designersguild.com/dk/fabric/designers-guild-essentials/ingleton-sienna-fabric/p35817"},{"hreflang":"en","href":"https://www.designersguild.com/eu/fabric/designers-guild-essentials/ingleton-sienna-fabric/p35817"},{"hreflang":"en-no","href":"https://www.designersguild.com/no/fabric/designers-guild-essentials/ingleton-sienna-fabric/p35817"},{"hreflang":"de-at","href":"https://www.designersguild.com/at/fabric/designers-guild-essentials/ingleton-sienna-fabric/p35817"},{"hreflang":"de-ch","href":"https://www.designersguild.com/de-ch/fabric/designers-guild-essentials/ingleton-sienna-fabric/p35817"},{"hreflang":"fr-ch","href":"https://www.designersguild.com/fr-ch/fabric/designers-guild-essentials/ingleton-sienna-fabric/p35817"},{"hreflang":"en","href":"https://www.designersguild.com/row/fabric/designers-guild-essentials/ingleton-sienna-fabric/p35817"},{"hreflang":"en-nz","href":"https://www.designersguild.com/nz/fabric/designers-guild-essentials/ingleton-sienna-fabric/p35817"},{"hreflang":"en-ie","href":"https://www.designersguild.com/ie/fabric/designers-guild-essentials/ingleton-sienna-fabric/p35817"},{"hreflang":"fi-fi","href":"https://www.designersguild.com/fi/fabric/designers-guild-essentials/ingleton-sienna-fabric/p35817"},{"hreflang":"x-default","href":"https://www.designersguild.com/fabric/designers-guild-essentials/ingleton-sienna-fabric/p35817"}],"pinterestImageId":131257,"breadcrumb":"<li><a href=\"/us/fabric/l1292\">FABRIC</a></li><li><span>Ingleton Sienna</span></li>","Images":[{"imageId":131257,"templateImageId":2,"altText":"ingleton - sienna","titleText":"ingleton - sienna","sortOrder":0},{"imageId":137973,"templateImageId":2,"altText":null,"titleText":null,"sortOrder":1},{"imageId":137976,"templateImageId":2,"altText":null,"titleText":null,"sortOrder":2},{"imageId":137992,"templateImageId":2,"altText":null,"titleText":null,"sortOrder":3},{"imageId":138265,"templateImageId":2,"altText":null,"titleText":null,"sortOrder":4},{"imageId":138282,"templateImageId":2,"altText":null,"titleText":null,"sortOrder":5},{"imageId":138286,"templateImageId":2,"altText":null,"titleText":null,"sortOrder":6}],"PageJSON":"{\"productPageId\":35817,\"heading\":\"Ingleton Sienna\",\"subHeading\":\"Fabric\",\"category\":\"Arts & Entertainment > Hobbies & Creative Arts > Crafts & Hobbies > Fibercraft & Textile Arts > Textile Art Materials > Fabric\",\"brand\":\"Designers Guild Essentials\",\"description\":\"An Easyclean Plus tweed inspired weave with a subtle felted effect finish. Anti-microbial, waterproof with all the benefits of our washable Easyclean finish, Ingleton is available in 22 versatile shades each with blended tones of colour. Whether for contract or domestic interior applications, the OEKO-TEX® Standard 100 approval gives added confidence.\",\"urlSemantics\":\"fabric/designers-guild-essentials/ingleton-sienna-fabric\",\"breadcrumb\":\"<li><a href=\\\"/us/fabric/l1292\\\">FABRIC</a></li><li><span>Ingleton Sienna</span></li>\",\"url\":\"/us/fabric/designers-guild-essentials/ingleton-sienna-fabric/p35817\",\"titleTag\":\"Ingleton Sienna Fabric | Designers Guild Essentials\",\"metaDescription\":\"An Easyclean Plus tweed inspired weave with a subtle felted effect finish. Anti-microbial, waterproof with all the benefits of our washable Easyclean finis\",\"reviewAverage\":null,\"reviewCount\":null,\"isNew\":true,\"templateId\":2,\"isRugOrRunner\":false,\"delivery\":\"<div style=\\\"width: 100%;\\\">\\n\\t<p>We are currently able to offer delivery to USA mainland, Hawaii, and Canada.</p><p><span style=\\\"color: #535353; font-family: &quot;Open Sans&quot;, sans-serif; font-variant-ligatures: common-ligatures; letter-spacing: 1px; text-decoration-color: initial;\\\">Standard shipping cost : $15</span></p>\\n\\n\\t<p>All shipping options will take approximately 7-10 business days to arrive.\\n\\t</p>\\n\\t<p>\\n\\t\\tFor more information, please visit our <a style=\\\"display: inline-block;\\\" href=\\\"l1144\\\" rel=\\\"nofollow\\\">Delivery &amp; Returns Information page</a>\\n\\t</p>\\n</div>\",\"returns\":\"<p>We hope you will be delighted with your order. However, if for any reason you are not completely satisfied we are happy to offer a refund on all goods returned to us within 30 days from the despatch of your order provided you return the items using our returns paperwork, they are in their original packaging, unopened and in an unused resellable condition.</p><p>\\n\\n</p><p>For more information, please <a style=\\\"display: inline-block\\\" href=\\\"l1146\\\" rel=\\\"nofollow\\\">visit our Delivery &amp; Returns Information page</a>.</p>\",\"products\":[{\"productId\":196830,\"code\":\"FDG2948/07\",\"orderFormName\":\"Ingleton - Sienna\",\"brand\":\"Designers Guild Essentials\",\"images\":[{\"imageId\":131257,\"altText\":\"Ingleton - Sienna Cutting\",\"titleText\":\"Ingleton - Sienna Cutting\",\"templateImageId\":true}]}],\"images\":[{\"imageId\":131257,\"templateImageId\":2,\"altText\":\"ingleton - sienna\",\"titleText\":\"ingleton - sienna\",\"sortOrder\":0},{\"imageId\":137973,\"templateImageId\":2,\"sortOrder\":1},{\"imageId\":137976,\"templateImageId\":2,\"sortOrder\":2},{\"imageId\":137992,\"templateImageId\":2,\"sortOrder\":3},{\"imageId\":138265,\"templateImageId\":2,\"sortOrder\":4},{\"imageId\":138282,\"templateImageId\":2,\"sortOrder\":5},{\"imageId\":138286,\"templateImageId\":2,\"sortOrder\":6}],\"alternateColourways\":[{\"productPageId\":35824,\"urlSemantics\":\"fabric/designers-guild-essentials/ingleton-oyster-fabric\",\"code\":\"FDG2948/07\",\"url\":\"/us/fabric/designers-guild-essentials/ingleton-oyster-fabric/p35824\",\"heading\":\"Ingleton Oyster\",\"imageId\":131243},{\"productPageId\":35825,\"urlSemantics\":\"fabric/designers-guild-essentials/ingleton-dove-fabric\",\"code\":\"FDG2948/07\",\"url\":\"/us/fabric/designers-guild-essentials/ingleton-dove-fabric/p35825\",\"heading\":\"Ingleton Dove\",\"imageId\":131246},{\"productPageId\":35823,\"urlSemantics\":\"fabric/designers-guild-essentials/ingleton-linen-fabric\",\"code\":\"FDG2948/07\",\"url\":\"/us/fabric/designers-guild-essentials/ingleton-linen-fabric/p35823\",\"heading\":\"Ingleton Linen\",\"imageId\":131241},{\"productPageId\":35822,\"urlSemantics\":\"fabric/designers-guild-essentials/ingleton-natural-fabric\",\"code\":\"FDG2948/07\",\"url\":\"/us/fabric/designers-guild-essentials/ingleton-natural-fabric/p35822\",\"heading\":\"Ingleton Natural\",\"imageId\":131240},{\"productPageId\":35821,\"urlSemantics\":\"fabric/designers-guild-essentials/ingleton-stone-fabric\",\"code\":\"FDG2948/07\",\"url\":\"/us/fabric/designers-guild-essentials/ingleton-stone-fabric/p35821\",\"heading\":\"Ingleton Stone\",\"imageId\":131251},{\"productPageId\":35826,\"urlSemantics\":\"fabric/designers-guild-essentials/ingleton-smoke-fabric\",\"code\":\"FDG2948/07\",\"url\":\"/us/fabric/designers-guild-essentials/ingleton-smoke-fabric/p35826\",\"heading\":\"Ingleton Smoke\",\"imageId\":131244},{\"productPageId\":35820,\"urlSemantics\":\"fabric/designers-guild-essentials/ingleton-granite-fabric\",\"code\":\"FDG2948/07\",\"url\":\"/us/fabric/designers-guild-essentials/ingleton-granite-fabric/p35820\",\"heading\":\"Ingleton Granite\",\"imageId\":131370},{\"productPageId\":35828,\"urlSemantics\":\"fabric/designers-guild-essentials/ingleton-pewter-fabric\",\"code\":\"FDG2948/07\",\"url\":\"/us/fabric/designers-guild-essentials/ingleton-pewter-fabric/p35828\",\"heading\":\"Ingleton Pewter\",\"imageId\":131245},{\"productPageId\":35832,\"urlSemantics\":\"fabric/designers-guild-essentials/ingleton-sky-fabric\",\"code\":\"FDG2948/07\",\"url\":\"/us/fabric/designers-guild-essentials/ingleton-sky-fabric/p35832\",\"heading\":\"Ingleton Sky\",\"imageId\":131250},{\"productPageId\":35831,\"urlSemantics\":\"fabric/designers-guild-essentials/ingleton-delft-fabric\",\"code\":\"FDG2948/07\",\"url\":\"/us/fabric/designers-guild-essentials/ingleton-delft-fabric/p35831\",\"heading\":\"Ingleton Delft\",\"imageId\":131253},{\"productPageId\":35829,\"urlSemantics\":\"fabric/designers-guild-essentials/ingleton-dusk-fabric\",\"code\":\"FDG2948/07\",\"url\":\"/us/fabric/designers-guild-essentials/ingleton-dusk-fabric/p35829\",\"heading\":\"Ingleton Dusk\",\"imageId\":131247},{\"productPageId\":35830,\"urlSemantics\":\"fabric/designers-guild-essentials/ingleton-denim-fabric\",\"code\":\"FDG2948/07\",\"url\":\"/us/fabric/designers-guild-essentials/ingleton-denim-fabric/p35830\",\"heading\":\"Ingleton Denim\",\"imageId\":131239},{\"productPageId\":35827,\"urlSemantics\":\"fabric/designers-guild-essentials/ingleton-slate-fabric\",\"code\":\"FDG2948/07\",\"url\":\"/us/fabric/designers-guild-essentials/ingleton-slate-fabric/p35827\",\"heading\":\"Ingleton Slate\",\"imageId\":131242},{\"productPageId\":35811,\"urlSemantics\":\"fabric/designers-guild-essentials/ingleton-moss-fabric\",\"code\":\"FDG2948/07\",\"url\":\"/us/fabric/designers-guild-essentials/ingleton-moss-fabric/p35811\",\"heading\":\"Ingleton Moss\",\"imageId\":131369},{\"productPageId\":35812,\"urlSemantics\":\"fabric/designers-guild-essentials/ingleton-sage-fabric\",\"code\":\"FDG2948/07\",\"url\":\"/us/fabric/designers-guild-essentials/ingleton-sage-fabric/p35812\",\"heading\":\"Ingleton Sage\",\"imageId\":131249},{\"productPageId\":35813,\"urlSemantics\":\"fabric/designers-guild-essentials/ingleton-acacia-fabric\",\"code\":\"FDG2948/07\",\"url\":\"/us/fabric/designers-guild-essentials/ingleton-acacia-fabric/p35813\",\"heading\":\"Ingleton Acacia\",\"imageId\":131254},{\"productPageId\":35814,\"urlSemantics\":\"fabric/designers-guild-essentials/ingleton-ochre-fabric\",\"code\":\"FDG2948/07\",\"url\":\"/us/fabric/designers-guild-essentials/ingleton-ochre-fabric/p35814\",\"heading\":\"Ingleton Ochre\",\"imageId\":131252},{\"productPageId\":35815,\"urlSemantics\":\"fabric/designers-guild-essentials/ingleton-olive-fabric\",\"code\":\"FDG2948/07\",\"url\":\"/us/fabric/designers-guild-essentials/ingleton-olive-fabric/p35815\",\"heading\":\"Ingleton Olive\",\"imageId\":131255},{\"productPageId\":35819,\"urlSemantics\":\"fabric/designers-guild-essentials/ingleton-epice-fabric\",\"code\":\"FDG2948/07\",\"url\":\"/us/fabric/designers-guild-essentials/ingleton-epice-fabric/p35819\",\"heading\":\"Ingleton Epice\",\"imageId\":131248},{\"productPageId\":35816,\"urlSemantics\":\"fabric/designers-guild-essentials/ingleton-rosewood-fabric\",\"code\":\"FDG2948/07\",\"url\":\"/us/fabric/designers-guild-essentials/ingleton-rosewood-fabric/p35816\",\"heading\":\"Ingleton Rosewood\",\"imageId\":131256},{\"productPageId\":35817,\"urlSemantics\":\"fabric/designers-guild-essentials/ingleton-sienna-fabric\",\"code\":\"FDG2948/07\",\"url\":\"/us/fabric/designers-guild-essentials/ingleton-sienna-fabric/p35817\",\"heading\":\"Ingleton Sienna\",\"imageId\":131257},{\"productPageId\":35818,\"urlSemantics\":\"fabric/designers-guild-essentials/ingleton-pimento-fabric\",\"code\":\"FDG2948/07\",\"url\":\"/us/fabric/designers-guild-essentials/ingleton-pimento-fabric/p35818\",\"heading\":\"Ingleton Pimento\",\"imageId\":131238}],\"reviews\":null,\"hreflangs\":[{\"hreflang\":\"de\",\"href\":\"https://www.designersguild.com/de/fabric/designers-guild-essentials/ingleton-sienna-fabric/p35817\"},{\"hreflang\":\"fr\",\"href\":\"https://www.designersguild.com/fr/fabric/designers-guild-essentials/ingleton-sienna-fabric/p35817\"},{\"hreflang\":\"en-gb\",\"href\":\"https://www.designersguild.com/uk/fabric/designers-guild-essentials/ingleton-sienna-fabric/p35817\"},{\"hreflang\":\"en-se\",\"href\":\"https://www.designersguild.com/se/fabric/designers-guild-essentials/ingleton-sienna-fabric/p35817\"},{\"hreflang\":\"en-us\",\"href\":\"https://www.designersguild.com/us/fabric/designers-guild-essentials/ingleton-sienna-fabric/p35817\"},{\"hreflang\":\"es\",\"href\":\"https://www.designersguild.com/es/fabric/designers-guild-essentials/ingleton-sienna-fabric/p35817\"},{\"hreflang\":\"it-it\",\"href\":\"https://www.designersguild.com/it/fabric/designers-guild-essentials/ingleton-sienna-fabric/p35817\"},{\"hreflang\":\"en-nl\",\"href\":\"https://www.designersguild.com/nl/fabric/designers-guild-essentials/ingleton-sienna-fabric/p35817\"},{\"hreflang\":\"ru\",\"href\":\"https://www.designersguild.com/ru/fabric/designers-guild-essentials/ingleton-sienna-fabric/p35817\"},{\"hreflang\":\"ja-jp\",\"href\":\"https://www.designersguild.com/jp/fabric/designers-guild-essentials/ingleton-sienna-fabric/p35817\"},{\"hreflang\":\"en-be\",\"href\":\"https://www.designersguild.com/be/fabric/designers-guild-essentials/ingleton-sienna-fabric/p35817\"},{\"hreflang\":\"en-au\",\"href\":\"https://www.designersguild.com/au/fabric/designers-guild-essentials/ingleton-sienna-fabric/p35817\"},{\"hreflang\":\"en-dk\",\"href\":\"https://www.designersguild.com/dk/fabric/designers-guild-essentials/ingleton-sienna-fabric/p35817\"},{\"hreflang\":\"en\",\"href\":\"https://www.designersguild.com/eu/fabric/designers-guild-essentials/ingleton-sienna-fabric/p35817\"},{\"hreflang\":\"en-no\",\"href\":\"https://www.designersguild.com/no/fabric/designers-guild-essentials/ingleton-sienna-fabric/p35817\"},{\"hreflang\":\"de-at\",\"href\":\"https://www.designersguild.com/at/fabric/designers-guild-essentials/ingleton-sienna-fabric/p35817\"},{\"hreflang\":\"de-ch\",\"href\":\"https://www.designersguild.com/de-ch/fabric/designers-guild-essentials/ingleton-sienna-fabric/p35817\"},{\"hreflang\":\"fr-ch\",\"href\":\"https://www.designersguild.com/fr-ch/fabric/designers-guild-essentials/ingleton-sienna-fabric/p35817\"},{\"hreflang\":\"en\",\"href\":\"https://www.designersguild.com/row/fabric/designers-guild-essentials/ingleton-sienna-fabric/p35817\"},{\"hreflang\":\"en-nz\",\"href\":\"https://www.designersguild.com/nz/fabric/designers-guild-essentials/ingleton-sienna-fabric/p35817\"},{\"hreflang\":\"en-ie\",\"href\":\"https://www.designersguild.com/ie/fabric/designers-guild-essentials/ingleton-sienna-fabric/p35817\"},{\"hreflang\":\"fi-fi\",\"href\":\"https://www.designersguild.com/fi/fabric/designers-guild-essentials/ingleton-sienna-fabric/p35817\"},{\"hreflang\":\"x-default\",\"href\":\"https://www.designersguild.com/fabric/designers-guild-essentials/ingleton-sienna-fabric/p35817\"}],\"relatedProductPages\":[{\"productPageId\":34374,\"heading\":\"Fleur De Nuit Noir\",\"subHeading\":\"Fabric\",\"urlSemantics\":\"fabric/designers-guild/fleur-de-nuit-noir-fabric\",\"url\":\"/us/fabric/designers-guild/fleur-de-nuit-noir-fabric/p34374\",\"imageId\":118491,\"aspectRatio\":1.0,\"reviewAverage\":null,\"reviewCount\":null},{\"productPageId\":35148,\"heading\":\"Corda Cameo\",\"subHeading\":\"Fabric\",\"urlSemantics\":\"fabric/designers-guild-essentials/corda-cameo-fabric\",\"url\":\"/us/fabric/designers-guild-essentials/corda-cameo-fabric/p35148\",\"imageId\":123036,\"aspectRatio\":1.0,\"reviewAverage\":null,\"reviewCount\":null},{\"productPageId\":35981,\"heading\":\"Chaviere Indigo\",\"subHeading\":\"Fabric\",\"urlSemantics\":\"fabric/designers-guild-essentials/chaviere-indigo-fabric\",\"url\":\"/us/fabric/designers-guild-essentials/chaviere-indigo-fabric/p35981\",\"imageId\":132816,\"aspectRatio\":1.0,\"reviewAverage\":null,\"reviewCount\":null},{\"productPageId\":36215,\"heading\":\"Jangal Shell\",\"subHeading\":\"Wallpaper\",\"urlSemantics\":\"wallpaper/designers-guild/jangal-shell-wallpaper\",\"url\":\"/us/wallpaper/designers-guild/jangal-shell-wallpaper/p36215\",\"imageId\":133056,\"aspectRatio\":1.0,\"reviewAverage\":null,\"reviewCount\":null}],\"attributes\":[{\"attributeGroup\":\"Brand\",\"attribute\":\"Designers Guild Essentials\"},{\"attributeGroup\":\"Pattern\",\"attribute\":\"Plain\"},{\"attributeGroup\":\"Type\",\"attribute\":\"Plain / Textured\"}],\"collection\":{\"collectionId\":753,\"heading\":\"Oakworth Fabrics\",\"description\":\"A perfect trio of textured tweed inspired tactile weaves all offering our unique Easyclean finish for demanding interior schemes. In two of the qualities we introduce our new high performance Easyclean Plus with added benefits of being anti-microbial, waterproof, anti-moisture, mildew and odour resistant - suitable for the high demands of hospitality and healthcare applications. OEKO-TEX® Standard 100 approved rating gives you extra confidence to use these furnishings in the home.\",\"name\":\"Oakworth Fabrics\",\"urlSemantics\":\"fabric/designers-guild-essentials/oakworth-fabrics\",\"url\":\"/us/fabric/designers-guild-essentials/oakworth-fabrics/c753\"},\"moduleOptions\":null,\"modules\":null,\"moduleOptionGroups\":null,\"wholesaleFurniture\":null}","json":{"productPageId":35817,"heading":"Ingleton Sienna","subHeading":"Fabric","category":"Arts & Entertainment > Hobbies & Creative Arts > Crafts & Hobbies > Fibercraft & Textile Arts > Textile Art Materials > Fabric","brand":"Designers Guild Essentials","description":"An Easyclean Plus tweed inspired weave with a subtle felted effect finish. Anti-microbial, waterproof with all the benefits of our washable Easyclean finish, Ingleton is available in 22 versatile shades each with blended tones of colour. Whether for contract or domestic interior applications, the OEKO-TEX® Standard 100 approval gives added confidence.","urlSemantics":"fabric/designers-guild-essentials/ingleton-sienna-fabric","breadcrumb":"<li><a href=\"/us/fabric/l1292\">FABRIC</a></li><li><span>Ingleton Sienna</span></li>","url":"/us/fabric/designers-guild-essentials/ingleton-sienna-fabric/p35817","titleTag":"Ingleton Sienna Fabric | Designers Guild Essentials","metaDescription":"An Easyclean Plus tweed inspired weave with a subtle felted effect finish. Anti-microbial, waterproof with all the benefits of our washable Easyclean finis","reviewAverage":null,"reviewCount":null,"isNew":true,"templateId":2,"isRugOrRunner":false,"delivery":"<div style=\"width: 100%;\">\n\t<p>We are currently able to offer delivery to USA mainland, Hawaii, and Canada.</p><p><span style=\"color: #535353; font-family: &quot;Open Sans&quot;, sans-serif; font-variant-ligatures: common-ligatures; letter-spacing: 1px; text-decoration-color: initial;\">Standard shipping cost : $15</span></p>\n\n\t<p>All shipping options will take approximately 7-10 business days to arrive.\n\t</p>\n\t<p>\n\t\tFor more information, please visit our <a style=\"display: inline-block;\" href=\"l1144\" rel=\"nofollow\">Delivery &amp; Returns Information page</a>\n\t</p>\n</div>","returns":"<p>We hope you will be delighted with your order. However, if for any reason you are not completely satisfied we are happy to offer a refund on all goods returned to us within 30 days from the despatch of your order provided you return the items using our returns paperwork, they are in their original packaging, unopened and in an unused resellable condition.</p><p>\n\n</p><p>For more information, please <a style=\"display: inline-block\" href=\"l1146\" rel=\"nofollow\">visit our Delivery &amp; Returns Information page</a>.</p>","products":[{"productId":196830,"code":"FDG2948/07","orderFormName":"Ingleton - Sienna","brand":"Designers Guild Essentials","images":[{"imageId":131257,"altText":"Ingleton - Sienna Cutting","titleText":"Ingleton - Sienna Cutting","templateImageId":true}]}],"images":[{"imageId":131257,"templateImageId":2,"altText":"ingleton - sienna","titleText":"ingleton - sienna","sortOrder":0},{"imageId":137973,"templateImageId":2,"sortOrder":1},{"imageId":137976,"templateImageId":2,"sortOrder":2},{"imageId":137992,"templateImageId":2,"sortOrder":3},{"imageId":138265,"templateImageId":2,"sortOrder":4},{"imageId":138282,"templateImageId":2,"sortOrder":5},{"imageId":138286,"templateImageId":2,"sortOrder":6}],"alternateColourways":[{"productPageId":35824,"urlSemantics":"fabric/designers-guild-essentials/ingleton-oyster-fabric","code":"FDG2948/07","url":"/us/fabric/designers-guild-essentials/ingleton-oyster-fabric/p35824","heading":"Ingleton Oyster","imageId":131243},{"productPageId":35825,"urlSemantics":"fabric/designers-guild-essentials/ingleton-dove-fabric","code":"FDG2948/07","url":"/us/fabric/designers-guild-essentials/ingleton-dove-fabric/p35825","heading":"Ingleton Dove","imageId":131246},{"productPageId":35823,"urlSemantics":"fabric/designers-guild-essentials/ingleton-linen-fabric","code":"FDG2948/07","url":"/us/fabric/designers-guild-essentials/ingleton-linen-fabric/p35823","heading":"Ingleton Linen","imageId":131241},{"productPageId":35822,"urlSemantics":"fabric/designers-guild-essentials/ingleton-natural-fabric","code":"FDG2948/07","url":"/us/fabric/designers-guild-essentials/ingleton-natural-fabric/p35822","heading":"Ingleton Natural","imageId":131240},{"productPageId":35821,"urlSemantics":"fabric/designers-guild-essentials/ingleton-stone-fabric","code":"FDG2948/07","url":"/us/fabric/designers-guild-essentials/ingleton-stone-fabric/p35821","heading":"Ingleton Stone","imageId":131251},{"productPageId":35826,"urlSemantics":"fabric/designers-guild-essentials/ingleton-smoke-fabric","code":"FDG2948/07","url":"/us/fabric/designers-guild-essentials/ingleton-smoke-fabric/p35826","heading":"Ingleton Smoke","imageId":131244},{"productPageId":35820,"urlSemantics":"fabric/designers-guild-essentials/ingleton-granite-fabric","code":"FDG2948/07","url":"/us/fabric/designers-guild-essentials/ingleton-granite-fabric/p35820","heading":"Ingleton Granite","imageId":131370},{"productPageId":35828,"urlSemantics":"fabric/designers-guild-essentials/ingleton-pewter-fabric","code":"FDG2948/07","url":"/us/fabric/designers-guild-essentials/ingleton-pewter-fabric/p35828","heading":"Ingleton Pewter","imageId":131245},{"productPageId":35832,"urlSemantics":"fabric/designers-guild-essentials/ingleton-sky-fabric","code":"FDG2948/07","url":"/us/fabric/designers-guild-essentials/ingleton-sky-fabric/p35832","heading":"Ingleton Sky","imageId":131250},{"productPageId":35831,"urlSemantics":"fabric/designers-guild-essentials/ingleton-delft-fabric","code":"FDG2948/07","url":"/us/fabric/designers-guild-essentials/ingleton-delft-fabric/p35831","heading":"Ingleton Delft","imageId":131253},{"productPageId":35829,"urlSemantics":"fabric/designers-guild-essentials/ingleton-dusk-fabric","code":"FDG2948/07","url":"/us/fabric/designers-guild-essentials/ingleton-dusk-fabric/p35829","heading":"Ingleton Dusk","imageId":131247},{"productPageId":35830,"urlSemantics":"fabric/designers-guild-essentials/ingleton-denim-fabric","code":"FDG2948/07","url":"/us/fabric/designers-guild-essentials/ingleton-denim-fabric/p35830","heading":"Ingleton Denim","imageId":131239},{"productPageId":35827,"urlSemantics":"fabric/designers-guild-essentials/ingleton-slate-fabric","code":"FDG2948/07","url":"/us/fabric/designers-guild-essentials/ingleton-slate-fabric/p35827","heading":"Ingleton Slate","imageId":131242},{"productPageId":35811,"urlSemantics":"fabric/designers-guild-essentials/ingleton-moss-fabric","code":"FDG2948/07","url":"/us/fabric/designers-guild-essentials/ingleton-moss-fabric/p35811","heading":"Ingleton Moss","imageId":131369},{"productPageId":35812,"urlSemantics":"fabric/designers-guild-essentials/ingleton-sage-fabric","code":"FDG2948/07","url":"/us/fabric/designers-guild-essentials/ingleton-sage-fabric/p35812","heading":"Ingleton Sage","imageId":131249},{"productPageId":35813,"urlSemantics":"fabric/designers-guild-essentials/ingleton-acacia-fabric","code":"FDG2948/07","url":"/us/fabric/designers-guild-essentials/ingleton-acacia-fabric/p35813","heading":"Ingleton Acacia","imageId":131254},{"productPageId":35814,"urlSemantics":"fabric/designers-guild-essentials/ingleton-ochre-fabric","code":"FDG2948/07","url":"/us/fabric/designers-guild-essentials/ingleton-ochre-fabric/p35814","heading":"Ingleton Ochre","imageId":131252},{"productPageId":35815,"urlSemantics":"fabric/designers-guild-essentials/ingleton-olive-fabric","code":"FDG2948/07","url":"/us/fabric/designers-guild-essentials/ingleton-olive-fabric/p35815","heading":"Ingleton Olive","imageId":131255},{"productPageId":35819,"urlSemantics":"fabric/designers-guild-essentials/ingleton-epice-fabric","code":"FDG2948/07","url":"/us/fabric/designers-guild-essentials/ingleton-epice-fabric/p35819","heading":"Ingleton Epice","imageId":131248},{"productPageId":35816,"urlSemantics":"fabric/designers-guild-essentials/ingleton-rosewood-fabric","code":"FDG2948/07","url":"/us/fabric/designers-guild-essentials/ingleton-rosewood-fabric/p35816","heading":"Ingleton Rosewood","imageId":131256},{"productPageId":35817,"urlSemantics":"fabric/designers-guild-essentials/ingleton-sienna-fabric","code":"FDG2948/07","url":"/us/fabric/designers-guild-essentials/ingleton-sienna-fabric/p35817","heading":"Ingleton Sienna","imageId":131257},{"productPageId":35818,"urlSemantics":"fabric/designers-guild-essentials/ingleton-pimento-fabric","code":"FDG2948/07","url":"/us/fabric/designers-guild-essentials/ingleton-pimento-fabric/p35818","heading":"Ingleton Pimento","imageId":131238}],"reviews":null,"hreflangs":[{"hreflang":"de","href":"https://www.designersguild.com/de/fabric/designers-guild-essentials/ingleton-sienna-fabric/p35817"},{"hreflang":"fr","href":"https://www.designersguild.com/fr/fabric/designers-guild-essentials/ingleton-sienna-fabric/p35817"},{"hreflang":"en-gb","href":"https://www.designersguild.com/uk/fabric/designers-guild-essentials/ingleton-sienna-fabric/p35817"},{"hreflang":"en-se","href":"https://www.designersguild.com/se/fabric/designers-guild-essentials/ingleton-sienna-fabric/p35817"},{"hreflang":"en-us","href":"https://www.designersguild.com/us/fabric/designers-guild-essentials/ingleton-sienna-fabric/p35817"},{"hreflang":"es","href":"https://www.designersguild.com/es/fabric/designers-guild-essentials/ingleton-sienna-fabric/p35817"},{"hreflang":"it-it","href":"https://www.designersguild.com/it/fabric/designers-guild-essentials/ingleton-sienna-fabric/p35817"},{"hreflang":"en-nl","href":"https://www.designersguild.com/nl/fabric/designers-guild-essentials/ingleton-sienna-fabric/p35817"},{"hreflang":"ru","href":"https://www.designersguild.com/ru/fabric/designers-guild-essentials/ingleton-sienna-fabric/p35817"},{"hreflang":"ja-jp","href":"https://www.designersguild.com/jp/fabric/designers-guild-essentials/ingleton-sienna-fabric/p35817"},{"hreflang":"en-be","href":"https://www.designersguild.com/be/fabric/designers-guild-essentials/ingleton-sienna-fabric/p35817"},{"hreflang":"en-au","href":"https://www.designersguild.com/au/fabric/designers-guild-essentials/ingleton-sienna-fabric/p35817"},{"hreflang":"en-dk","href":"https://www.designersguild.com/dk/fabric/designers-guild-essentials/ingleton-sienna-fabric/p35817"},{"hreflang":"en","href":"https://www.designersguild.com/eu/fabric/designers-guild-essentials/ingleton-sienna-fabric/p35817"},{"hreflang":"en-no","href":"https://www.designersguild.com/no/fabric/designers-guild-essentials/ingleton-sienna-fabric/p35817"},{"hreflang":"de-at","href":"https://www.designersguild.com/at/fabric/designers-guild-essentials/ingleton-sienna-fabric/p35817"},{"hreflang":"de-ch","href":"https://www.designersguild.com/de-ch/fabric/designers-guild-essentials/ingleton-sienna-fabric/p35817"},{"hreflang":"fr-ch","href":"https://www.designersguild.com/fr-ch/fabric/designers-guild-essentials/ingleton-sienna-fabric/p35817"},{"hreflang":"en","href":"https://www.designersguild.com/row/fabric/designers-guild-essentials/ingleton-sienna-fabric/p35817"},{"hreflang":"en-nz","href":"https://www.designersguild.com/nz/fabric/designers-guild-essentials/ingleton-sienna-fabric/p35817"},{"hreflang":"en-ie","href":"https://www.designersguild.com/ie/fabric/designers-guild-essentials/ingleton-sienna-fabric/p35817"},{"hreflang":"fi-fi","href":"https://www.designersguild.com/fi/fabric/designers-guild-essentials/ingleton-sienna-fabric/p35817"},{"hreflang":"x-default","href":"https://www.designersguild.com/fabric/designers-guild-essentials/ingleton-sienna-fabric/p35817"}],"relatedProductPages":[{"productPageId":34374,"heading":"Fleur De Nuit Noir","subHeading":"Fabric","urlSemantics":"fabric/designers-guild/fleur-de-nuit-noir-fabric","url":"/us/fabric/designers-guild/fleur-de-nuit-noir-fabric/p34374","imageId":118491,"aspectRatio":1.0,"reviewAverage":null,"reviewCount":null},{"productPageId":35148,"heading":"Corda Cameo","subHeading":"Fabric","urlSemantics":"fabric/designers-guild-essentials/corda-cameo-fabric","url":"/us/fabric/designers-guild-essentials/corda-cameo-fabric/p35148","imageId":123036,"aspectRatio":1.0,"reviewAverage":null,"reviewCount":null},{"productPageId":35981,"heading":"Chaviere Indigo","subHeading":"Fabric","urlSemantics":"fabric/designers-guild-essentials/chaviere-indigo-fabric","url":"/us/fabric/designers-guild-essentials/chaviere-indigo-fabric/p35981","imageId":132816,"aspectRatio":1.0,"reviewAverage":null,"reviewCount":null},{"productPageId":36215,"heading":"Jangal Shell","subHeading":"Wallpaper","urlSemantics":"wallpaper/designers-guild/jangal-shell-wallpaper","url":"/us/wallpaper/designers-guild/jangal-shell-wallpaper/p36215","imageId":133056,"aspectRatio":1.0,"reviewAverage":null,"reviewCount":null}],"attributes":[{"attributeGroup":"Brand","attribute":"Designers Guild Essentials"},{"attributeGroup":"Pattern","attribute":"Plain"},{"attributeGroup":"Type","attribute":"Plain / Textured"}],"collection":{"collectionId":753,"heading":"Oakworth Fabrics","description":"A perfect trio of textured tweed inspired tactile weaves all offering our unique Easyclean finish for demanding interior schemes. In two of the qualities we introduce our new high performance Easyclean Plus with added benefits of being anti-microbial, waterproof, anti-moisture, mildew and odour resistant - suitable for the high demands of hospitality and healthcare applications. OEKO-TEX® Standard 100 approved rating gives you extra confidence to use these furnishings in the home.","name":"Oakworth Fabrics","urlSemantics":"fabric/designers-guild-essentials/oakworth-fabrics","url":"/us/fabric/designers-guild-essentials/oakworth-fabrics/c753"},"moduleOptions":null,"modules":null,"moduleOptionGroups":null,"wholesaleFurniture":null}},"Stock":{"OrderFormJSON":"{\"products\":[{\"product\":{\"productId\":196830,\"sortOrder\":50,\"templateId\":2,\"code\":\"FDG2948\\/07\",\"brand\":\"Designers Guild Essentials\",\"gtin13\":null,\"name\":\"Ingleton - Sienna\",\"AKA\":null,\"size\":null,\"imageId\":131257,\"imageAltText\":\"Ingleton - Sienna Cutting\",\"imageTitleText\":\"Ingleton - Sienna Cutting\",\"rRPMessage\":null,\"rLRRP\":null,\"rLTradePrice\":null,\"displayPrice\":null,\"displaySalePrice\":null,\"priceMessage\":null,\"statusMessage\":null,\"urlSemantics\":\"fabric\\/designers-guild-essentials\\/ingleton-sienna-fabric\",\"productPageId\":35817,\"url\":\"\\/us\\/fabric\\/designers-guild-essentials\\/ingleton-sienna-fabric\\/p35817\",\"orderFormGroupId\":null,\"orderFormName\":\"Ingleton - Sienna\",\"attributes\":null,\"orderFormGroup\":null,\"orderFormProperties\":[{\"key\":\"Colour\",\"value\":\"Sienna\"},{\"key\":\"Code\",\"value\":\"FDG2948\\/07\"}],\"controls\":{\"allowOrder\":false,\"allowReserve\":false,\"allowReserveWithBatchSample\":false,\"allowSample\":false,\"allowLargeSample\":false,\"allowBackInStockReminder\":false,\"disableOrder\":false,\"disableSample\":false},\"stockMessage\":{\"productTypeID\":15,\"quantityMinimum\":1.00,\"quantityMaximum\":0.00,\"productTypeQuantityMaximum\":null,\"quantityIncrement\":0.10,\"reserveQuantityMaximum\":21.50,\"unit\":\"m\",\"allowStockCheck\":false,\"pieceBreakdownMinimum\":1.00,\"pieceBreakdownMaximum\":50.00,\"allowBackInStockReminder\":false,\"freeStock\":21.50,\"nextPOFreeStock\":0.00,\"nextPODueDate\":null,\"totalPOFreeStock\":0.00,\"basketQuantityThresholds\":[{\"minimum\":0,\"maximum\":99999.99}]},\"orderButtonText\":\"Add to Basket\",\"reserveButtonText\":\"Reserve\",\"reserveWithBatchSampleButtonText\":\"Reserve with Batch Sample\",\"sample\":{\"productId\":196814,\"stockMessage\":{\"productTypeID\":null,\"quantityMinimum\":1.00,\"quantityMaximum\":99.00,\"productTypeQuantityMaximum\":null,\"quantityIncrement\":1.00,\"reserveQuantityMaximum\":null,\"unit\":\"\",\"allowStockCheck\":false,\"pieceBreakdownMinimum\":null,\"pieceBreakdownMaximum\":null,\"allowBackInStockReminder\":false,\"freeStock\":null,\"nextPOFreeStock\":null,\"nextPODueDate\":null,\"totalPOFreeStock\":null,\"basketQuantityThresholds\":[{\"minimum\":0,\"maximum\":99999.99,\"stockMessages\":[{\"stockMessage\":\" more due in (1-2 weeks)\",\"class\":\"\",\"stockBreakdownTab\":1}]}]},\"orderButtonText\":\"Add to Basket\",\"displayPrice\":null,\"displaySalePrice\":null,\"priceMessage\":null},\"largeSample\":{\"productId\":196815,\"stockMessage\":{\"productTypeID\":null,\"quantityMinimum\":1.00,\"quantityMaximum\":99.00,\"productTypeQuantityMaximum\":null,\"quantityIncrement\":1.00,\"reserveQuantityMaximum\":null,\"unit\":\"\",\"allowStockCheck\":false,\"pieceBreakdownMinimum\":null,\"pieceBreakdownMaximum\":null,\"allowBackInStockReminder\":false,\"freeStock\":null,\"nextPOFreeStock\":null,\"nextPODueDate\":null,\"totalPOFreeStock\":null,\"basketQuantityThresholds\":[{\"minimum\":0,\"maximum\":99999.99,\"stockMessages\":[{\"stockMessage\":\" more due in (1-2 weeks)\",\"class\":\"\",\"stockBreakdownTab\":1}]}]},\"orderButtonText\":\"Add to Basket\",\"displayPrice\":null,\"displaySalePrice\":null,\"priceMessage\":null}}}]}","orderForm":{"products":[{"product":{"productId":196830,"sortOrder":50,"templateId":2,"code":"FDG2948/07","brand":"Designers Guild Essentials","gtin13":null,"name":"Ingleton - Sienna","AKA":null,"size":null,"imageId":131257,"imageAltText":"Ingleton - Sienna Cutting","imageTitleText":"Ingleton - Sienna Cutting","rRPMessage":null,"rLRRP":null,"rLTradePrice":null,"displayPrice":null,"displaySalePrice":null,"priceMessage":null,"statusMessage":null,"urlSemantics":"fabric/designers-guild-essentials/ingleton-sienna-fabric","productPageId":35817,"url":"/us/fabric/designers-guild-essentials/ingleton-sienna-fabric/p35817","orderFormGroupId":null,"orderFormName":"Ingleton - Sienna","attributes":null,"orderFormGroup":null,"orderFormProperties":[{"key":"Colour","value":"Sienna"},{"key":"Code","value":"FDG2948/07"}],"controls":{"allowOrder":false,"allowReserve":false,"allowReserveWithBatchSample":false,"allowSample":false,"allowLargeSample":false,"allowBackInStockReminder":false,"disableOrder":false,"disableSample":false},"stockMessage":{"productTypeID":15,"quantityMinimum":1.0,"quantityMaximum":0.0,"productTypeQuantityMaximum":null,"quantityIncrement":0.1,"reserveQuantityMaximum":21.5,"unit":"m","allowStockCheck":false,"pieceBreakdownMinimum":1.0,"pieceBreakdownMaximum":50.0,"allowBackInStockReminder":false,"freeStock":21.5,"nextPOFreeStock":0.0,"nextPODueDate":null,"totalPOFreeStock":0.0,"basketQuantityThresholds":[{"minimum":0,"maximum":99999.99}]},"orderButtonText":"Add to Basket","reserveButtonText":"Reserve","reserveWithBatchSampleButtonText":"Reserve with Batch Sample","sample":{"productId":196814,"stockMessage":{"productTypeID":null,"quantityMinimum":1.0,"quantityMaximum":99.0,"productTypeQuantityMaximum":null,"quantityIncrement":1.0,"reserveQuantityMaximum":null,"unit":"","allowStockCheck":false,"pieceBreakdownMinimum":null,"pieceBreakdownMaximum":null,"allowBackInStockReminder":false,"freeStock":null,"nextPOFreeStock":null,"nextPODueDate":null,"totalPOFreeStock":null,"basketQuantityThresholds":[{"minimum":0,"maximum":99999.99,"stockMessages":[{"stockMessage":" more due in (1-2 weeks)","class":"","stockBreakdownTab":1}]}]},"orderButtonText":"Add to Basket","displayPrice":null,"displaySalePrice":null,"priceMessage":null},"largeSample":{"productId":196815,"stockMessage":{"productTypeID":null,"quantityMinimum":1.0,"quantityMaximum":99.0,"productTypeQuantityMaximum":null,"quantityIncrement":1.0,"reserveQuantityMaximum":null,"unit":"","allowStockCheck":false,"pieceBreakdownMinimum":null,"pieceBreakdownMaximum":null,"allowBackInStockReminder":false,"freeStock":null,"nextPOFreeStock":null,"nextPODueDate":null,"totalPOFreeStock":null,"basketQuantityThresholds":[{"minimum":0,"maximum":99999.99,"stockMessages":[{"stockMessage":" more due in (1-2 weeks)","class":"","stockBreakdownTab":1}]}]},"orderButtonText":"Add to Basket","displayPrice":null,"displaySalePrice":null,"priceMessage":null}}}]}},"Carousel":{"CarouselID":"#product-page-35817-carousel","WrapperCSSClass":null,"AspectRatio":1.0,"Heading":"Ingleton Sienna","Images":[{"ImageID":131257,"SortOrder":0,"AltText":"ingleton - sienna","Overlay":null,"MaxWidth":null,"ApproximateImageSize":5},{"ImageID":137973,"SortOrder":1,"AltText":null,"Overlay":null,"MaxWidth":null,"ApproximateImageSize":5},{"ImageID":137976,"SortOrder":2,"AltText":null,"Overlay":null,"MaxWidth":null,"ApproximateImageSize":5},{"ImageID":137992,"SortOrder":3,"AltText":null,"Overlay":null,"MaxWidth":null,"ApproximateImageSize":5},{"ImageID":138265,"SortOrder":4,"AltText":null,"Overlay":null,"MaxWidth":null,"ApproximateImageSize":5},{"ImageID":138282,"SortOrder":5,"AltText":null,"Overlay":null,"MaxWidth":null,"ApproximateImageSize":5},{"ImageID":138286,"SortOrder":6,"AltText":null,"Overlay":null,"MaxWidth":null,"ApproximateImageSize":5}],"ApproximateImageSize":4,"DisplayThumbnails":true,"DisplayDashes":true,"Interval":null},"MainProduct":{"Solitary":false,"ProductBase":{"product":{"productId":196830,"sortOrder":50,"templateId":2,"code":"FDG2948/07","brand":"Designers Guild Essentials","gtin13":null,"name":"Ingleton - Sienna","AKA":null,"size":null,"imageId":131257,"imageAltText":"Ingleton - Sienna Cutting","imageTitleText":"Ingleton - Sienna Cutting","rRPMessage":null,"rLRRP":null,"rLTradePrice":null,"displayPrice":null,"displaySalePrice":null,"priceMessage":null,"statusMessage":null,"urlSemantics":"fabric/designers-guild-essentials/ingleton-sienna-fabric","productPageId":35817,"url":"/us/fabric/designers-guild-essentials/ingleton-sienna-fabric/p35817","orderFormGroupId":null,"orderFormName":"Ingleton - Sienna","attributes":null,"orderFormGroup":null,"orderFormProperties":[{"key":"Colour","value":"Sienna"},{"key":"Code","value":"FDG2948/07"}],"controls":{"allowOrder":false,"allowReserve":false,"allowReserveWithBatchSample":false,"allowSample":false,"allowLargeSample":false,"allowBackInStockReminder":false,"disableOrder":false,"disableSample":false},"stockMessage":{"productTypeID":15,"quantityMinimum":1.0,"quantityMaximum":0.0,"productTypeQuantityMaximum":null,"quantityIncrement":0.1,"reserveQuantityMaximum":21.5,"unit":"m","allowStockCheck":false,"pieceBreakdownMinimum":1.0,"pieceBreakdownMaximum":50.0,"allowBackInStockReminder":false,"freeStock":21.5,"nextPOFreeStock":0.0,"nextPODueDate":null,"totalPOFreeStock":0.0,"basketQuantityThresholds":[{"minimum":0,"maximum":99999.99}]},"orderButtonText":"Add to Basket","reserveButtonText":"Reserve","reserveWithBatchSampleButtonText":"Reserve with Batch Sample","sample":{"productId":196814,"stockMessage":{"productTypeID":null,"quantityMinimum":1.0,"quantityMaximum":99.0,"productTypeQuantityMaximum":null,"quantityIncrement":1.0,"reserveQuantityMaximum":null,"unit":"","allowStockCheck":false,"pieceBreakdownMinimum":null,"pieceBreakdownMaximum":null,"allowBackInStockReminder":false,"freeStock":null,"nextPOFreeStock":null,"nextPODueDate":null,"totalPOFreeStock":null,"basketQuantityThresholds":[{"minimum":0,"maximum":99999.99,"stockMessages":[{"stockMessage":" more due in (1-2 weeks)","class":"","stockBreakdownTab":1}]}]},"orderButtonText":"Add to Basket","displayPrice":null,"displaySalePrice":null,"priceMessage":null},"largeSample":{"productId":196815,"stockMessage":{"productTypeID":null,"quantityMinimum":1.0,"quantityMaximum":99.0,"productTypeQuantityMaximum":null,"quantityIncrement":1.0,"reserveQuantityMaximum":null,"unit":"","allowStockCheck":false,"pieceBreakdownMinimum":null,"pieceBreakdownMaximum":null,"allowBackInStockReminder":false,"freeStock":null,"nextPOFreeStock":null,"nextPODueDate":null,"totalPOFreeStock":null,"basketQuantityThresholds":[{"minimum":0,"maximum":99999.99,"stockMessages":[{"stockMessage":" more due in (1-2 weeks)","class":"","stockBreakdownTab":1}]}]},"orderButtonText":"Add to Basket","displayPrice":null,"displaySalePrice":null,"priceMessage":null}}},"Product":{"productId":196830,"sortOrder":50,"templateId":2,"code":"FDG2948/07","brand":"Designers Guild Essentials","gtin13":null,"name":"Ingleton - Sienna","AKA":null,"size":null,"imageId":131257,"imageAltText":"Ingleton - Sienna Cutting","imageTitleText":"Ingleton - Sienna Cutting","rRPMessage":null,"rLRRP":null,"rLTradePrice":null,"displayPrice":null,"displaySalePrice":null,"priceMessage":null,"statusMessage":null,"urlSemantics":"fabric/designers-guild-essentials/ingleton-sienna-fabric","productPageId":35817,"url":"/us/fabric/designers-guild-essentials/ingleton-sienna-fabric/p35817","orderFormGroupId":null,"orderFormName":"Ingleton - Sienna","attributes":null,"orderFormGroup":null,"orderFormProperties":[{"key":"Colour","value":"Sienna"},{"key":"Code","value":"FDG2948/07"}],"controls":{"allowOrder":false,"allowReserve":false,"allowReserveWithBatchSample":false,"allowSample":false,"allowLargeSample":false,"allowBackInStockReminder":false,"disableOrder":false,"disableSample":false},"stockMessage":{"productTypeID":15,"quantityMinimum":1.0,"quantityMaximum":0.0,"productTypeQuantityMaximum":null,"quantityIncrement":0.1,"reserveQuantityMaximum":21.5,"unit":"m","allowStockCheck":false,"pieceBreakdownMinimum":1.0,"pieceBreakdownMaximum":50.0,"allowBackInStockReminder":false,"freeStock":21.5,"nextPOFreeStock":0.0,"nextPODueDate":null,"totalPOFreeStock":0.0,"basketQuantityThresholds":[{"minimum":0,"maximum":99999.99}]},"orderButtonText":"Add to Basket","reserveButtonText":"Reserve","reserveWithBatchSampleButtonText":"Reserve with Batch Sample","sample":{"productId":196814,"stockMessage":{"productTypeID":null,"quantityMinimum":1.0,"quantityMaximum":99.0,"productTypeQuantityMaximum":null,"quantityIncrement":1.0,"reserveQuantityMaximum":null,"unit":"","allowStockCheck":false,"pieceBreakdownMinimum":null,"pieceBreakdownMaximum":null,"allowBackInStockReminder":false,"freeStock":null,"nextPOFreeStock":null,"nextPODueDate":null,"totalPOFreeStock":null,"basketQuantityThresholds":[{"minimum":0,"maximum":99999.99,"stockMessages":[{"stockMessage":" more due in (1-2 weeks)","class":"","stockBreakdownTab":1}]}]},"orderButtonText":"Add to Basket","displayPrice":null,"displaySalePrice":null,"priceMessage":null},"largeSample":{"productId":196815,"stockMessage":{"productTypeID":null,"quantityMinimum":1.0,"quantityMaximum":99.0,"productTypeQuantityMaximum":null,"quantityIncrement":1.0,"reserveQuantityMaximum":null,"unit":"","allowStockCheck":false,"pieceBreakdownMinimum":null,"pieceBreakdownMaximum":null,"allowBackInStockReminder":false,"freeStock":null,"nextPOFreeStock":null,"nextPODueDate":null,"totalPOFreeStock":null,"basketQuantityThresholds":[{"minimum":0,"maximum":99999.99,"stockMessages":[{"stockMessage":" more due in (1-2 weeks)","class":"","stockBreakdownTab":1}]}]},"orderButtonText":"Add to Basket","displayPrice":null,"displaySalePrice":null,"priceMessage":null}},"Carousel":{"CarouselID":"#product-196830-carsouel","WrapperCSSClass":null,"AspectRatio":1.0,"Heading":"Ingleton - Sienna","Images":[{"ImageID":131257,"SortOrder":0,"AltText":"Ingleton - Sienna Cutting","Overlay":null,"MaxWidth":null,"ApproximateImageSize":5}],"ApproximateImageSize":5,"DisplayThumbnails":false,"DisplayDashes":true,"Interval":null},"ProductID":196830,"ProductPageID":35817,"ProductCode":"FDG2948/07","OrderFormID":"#product-196830","OrderFormCarouselID":"#product-196830-slide","OrderFormGroupID":null,"OrderFormGroup":null,"Size":null,"OrderFormName":"Ingleton - Sienna","BasketName":"Ingleton - Sienna","SortOrder":50,"Attributes":null,"Image":{"imageId":131257,"templateImageId":2,"altText":"Ingleton - Sienna Cutting","titleText":"Ingleton - Sienna Cutting","sortOrder":0},"OrderFormProperties":[{"Key":"Colour","Value":"Sienna"},{"Key":"Code","Value":"FDG2948/07"}],"AllowSample":false,"AllowLargeSample":false,"AllowOrder":false,"AllowReserve":false,"AllowReserveWithBatchCutting":false,"ClientProductViewModels":"","URLKeywords":"fabric/designers-guild-essentials/ingleton-sienna-fabric","ImageLinkToProductPage":false,"IsLifestyle":false},"OtherProducts":[],"RelatedProductPages":[{"MasterDefinition":{"SiteSectionID":null,"TitleTag":"Ingleton Sienna Fabric | Designers Guild Essentials","MetaDescription":"An Easyclean Plus tweed inspired weave with a subtle felted effect finish. Anti-microbial, waterproof with all the benefits of our washable Easyclean finis","BackInStockReminder":null,"ItemsInBasket":0.0,"UrlBreakdown":{"ContentType":1,"ContentId":35817,"ContentDate":"2022-08-18T00:00:00","SemanticString":"fabric/designers-guild-essentials/ingleton-sienna-fabric","countryDetails":{"CountryLanguageID":5,"RegionID":2,"CountryID":238,"CountryCode":"US","LanguageID":2,"SortOrder":125,"Name":"United States","URL":"us","DotNetCulture":"en-US","ShopEnabled":true,"LanguageCode":"us","LanguageDotNetCulture":"en-US","MertexCurrencyCode":"USD","CurrencyCode":"USD","PriceListID":2,"AllowTradeOrders":false,"AcceptAmazonPay":true,"BuyOnlineRedirectAllowed":false,"EcommerceEnabled":true,"SamplesEnabled":false},"ColonyRedirectUrl":"","ColonyRedirectForceCountryLanguageID":null,"ColonyRedirectPermanent":null,"contentTypeAndIdNotFound":false,"CountryAwareness":{"Match":true,"Culture":null,"objCountryItem":{"CountryLanguageID":0,"RegionID":0,"CountryID":0,"CountryCode":null,"LanguageID":0,"SortOrder":0,"Name":null,"URL":null,"DotNetCulture":null,"ShopEnabled":false,"LanguageCode":null,"LanguageDotNetCulture":null,"MertexCurrencyCode":null,"CurrencyCode":null,"PriceListID":null,"AllowTradeOrders":false,"AcceptAmazonPay":false,"BuyOnlineRedirectAllowed":false,"EcommerceEnabled":false,"SamplesEnabled":false}},"GeoIPCulture":null},"GoogleHrefs":[{"hreflang":"de","href":"https://www.designersguild.com/de/fabric/designers-guild-essentials/ingleton-sienna-fabric/p35817"},{"hreflang":"fr","href":"https://www.designersguild.com/fr/fabric/designers-guild-essentials/ingleton-sienna-fabric/p35817"},{"hreflang":"en-gb","href":"https://www.designersguild.com/uk/fabric/designers-guild-essentials/ingleton-sienna-fabric/p35817"},{"hreflang":"en-se","href":"https://www.designersguild.com/se/fabric/designers-guild-essentials/ingleton-sienna-fabric/p35817"},{"hreflang":"en-us","href":"https://www.designersguild.com/us/fabric/designers-guild-essentials/ingleton-sienna-fabric/p35817"},{"hreflang":"es","href":"https://www.designersguild.com/es/fabric/designers-guild-essentials/ingleton-sienna-fabric/p35817"},{"hreflang":"it-it","href":"https://www.designersguild.com/it/fabric/designers-guild-essentials/ingleton-sienna-fabric/p35817"},{"hreflang":"en-nl","href":"https://www.designersguild.com/nl/fabric/designers-guild-essentials/ingleton-sienna-fabric/p35817"},{"hreflang":"ru","href":"https://www.designersguild.com/ru/fabric/designers-guild-essentials/ingleton-sienna-fabric/p35817"},{"hreflang":"ja-jp","href":"https://www.designersguild.com/jp/fabric/designers-guild-essentials/ingleton-sienna-fabric/p35817"},{"hreflang":"en-be","href":"https://www.designersguild.com/be/fabric/designers-guild-essentials/ingleton-sienna-fabric/p35817"},{"hreflang":"en-au","href":"https://www.designersguild.com/au/fabric/designers-guild-essentials/ingleton-sienna-fabric/p35817"},{"hreflang":"en-dk","href":"https://www.designersguild.com/dk/fabric/designers-guild-essentials/ingleton-sienna-fabric/p35817"},{"hreflang":"en","href":"https://www.designersguild.com/eu/fabric/designers-guild-essentials/ingleton-sienna-fabric/p35817"},{"hreflang":"en-no","href":"https://www.designersguild.com/no/fabric/designers-guild-essentials/ingleton-sienna-fabric/p35817"},{"hreflang":"de-at","href":"https://www.designersguild.com/at/fabric/designers-guild-essentials/ingleton-sienna-fabric/p35817"},{"hreflang":"de-ch","href":"https://www.designersguild.com/de-ch/fabric/designers-guild-essentials/ingleton-sienna-fabric/p35817"},{"hreflang":"fr-ch","href":"https://www.designersguild.com/fr-ch/fabric/designers-guild-essentials/ingleton-sienna-fabric/p35817"},{"hreflang":"en","href":"https://www.designersguild.com/row/fabric/designers-guild-essentials/ingleton-sienna-fabric/p35817"},{"hreflang":"en-nz","href":"https://www.designersguild.com/nz/fabric/designers-guild-essentials/ingleton-sienna-fabric/p35817"},{"hreflang":"en-ie","href":"https://www.designersguild.com/ie/fabric/designers-guild-essentials/ingleton-sienna-fabric/p35817"},{"hreflang":"fi-fi","href":"https://www.designersguild.com/fi/fabric/designers-guild-essentials/ingleton-sienna-fabric/p35817"},{"hreflang":"x-default","href":"https://www.designersguild.com/fabric/designers-guild-essentials/ingleton-sienna-fabric/p35817"}],"CountryDropDown":{"countryDropDownItems":[{"CountryID":81,"Code":null,"LanguageID":1,"RegionID":3,"LanguageCode":"en","Country":"UK","Region":"Europe","URL":"uk","URLKeywords":"","SortOrder":1,"PageID":0},{"CountryID":15,"Code":null,"LanguageID":4,"RegionID":3,"LanguageCode":"de","Country":"Austria","Region":"Europe","URL":"at","URLKeywords":"","SortOrder":11,"PageID":0},{"CountryID":23,"Code":null,"LanguageID":1,"RegionID":3,"LanguageCode":"en","Country":"Belgium","Region":"Europe","URL":"be","URLKeywords":"","SortOrder":12,"PageID":0},{"CountryID":62,"Code":null,"LanguageID":1,"RegionID":3,"LanguageCode":"en","Country":"Denmark","Region":"Europe","URL":"dk","URLKeywords":"","SortOrder":13,"PageID":0},{"CountryID":74,"Code":null,"LanguageID":15,"RegionID":3,"LanguageCode":"fi","Country":"Finland","Region":"Europe","URL":"fi","URLKeywords":"","SortOrder":15,"PageID":0},{"CountryID":79,"Code":null,"LanguageID":3,"RegionID":3,"LanguageCode":"fr","Country":"France","Region":"Europe","URL":"fr","URLKeywords":"bienvenue-chez-designers-guild","SortOrder":16,"PageID":0},{"CountryID":60,"Code":null,"LanguageID":4,"RegionID":3,"LanguageCode":"de","Country":"Germany","Region":"Europe","URL":"de","URLKeywords":"","SortOrder":17,"PageID":0},{"CountryID":106,"Code":null,"LanguageID":1,"RegionID":3,"LanguageCode":"en","Country":"Ireland","Region":"Europe","URL":"ie","URLKeywords":"","SortOrder":18,"PageID":0},{"CountryID":114,"Code":null,"LanguageID":6,"RegionID":3,"LanguageCode":"it","Country":"Italy","Region":"Europe","URL":"it","URLKeywords":"","SortOrder":19,"PageID":0},{"CountryID":170,"Code":null,"LanguageID":13,"RegionID":3,"LanguageCode":"en","Country":"Netherlands","Region":"Europe","URL":"nl","URLKeywords":"","SortOrder":20,"PageID":0},{"CountryID":71,"Code":null,"LanguageID":5,"RegionID":3,"LanguageCode":"es","Country":"Spain","Region":"Europe","URL":"es","URLKeywords":"","SortOrder":23,"PageID":0},{"CountryID":202,"Code":null,"LanguageID":1,"RegionID":3,"LanguageCode":"en","Country":"Sweden","Region":"Europe","URL":"se","URLKeywords":"","SortOrder":24,"PageID":0},{"CountryID":171,"Code":null,"LanguageID":1,"RegionID":3,"LanguageCode":"en","Country":"Norway","Region":"Europe","URL":"no","URLKeywords":"","SortOrder":52,"PageID":0},{"CountryID":118,"Code":null,"LanguageID":11,"RegionID":4,"LanguageCode":"jp","Country":"Nihon","Region":"Africa, Asia & the Middle East","URL":"jp","URLKeywords":"","SortOrder":71,"PageID":0},{"CountryID":46,"Code":null,"LanguageID":3,"RegionID":3,"LanguageCode":"fr","Country":"Switzerland","Region":"Europe","URL":"fr-ch","URLKeywords":"bienvenue-chez-designers-guild","SortOrder":102,"PageID":0},{"CountryID":46,"Code":null,"LanguageID":4,"RegionID":3,"LanguageCode":"de","Country":"Switzerland","Region":"Europe","URL":"de-ch","URLKeywords":"","SortOrder":103,"PageID":0},{"CountryID":196,"Code":null,"LanguageID":10,"RegionID":3,"LanguageCode":"ru","Country":"Russian Federation","Region":"Europe","URL":"ru","URLKeywords":"","SortOrder":109,"PageID":0},{"CountryID":238,"Code":null,"LanguageID":2,"RegionID":2,"LanguageCode":"us","Country":"United States","Region":"North America","URL":"us","URLKeywords":"","SortOrder":125,"PageID":0},{"CountryID":16,"Code":null,"LanguageID":12,"RegionID":6,"LanguageCode":"au","Country":"Australia","Region":"Australasia","URL":"au","URLKeywords":"","SortOrder":150,"PageID":0},{"CountryID":175,"Code":null,"LanguageID":18,"RegionID":6,"LanguageCode":"nz","Country":"New Zealand","Region":"Australasia","URL":"nz","URLKeywords":"","SortOrder":151,"PageID":0},{"CountryID":67,"Code":null,"LanguageID":1,"RegionID":3,"LanguageCode":"en","Country":"Other Countries in Europe","Region":"Europe","URL":"eu","URLKeywords":"","SortOrder":255,"PageID":0},{"CountryID":51,"Code":null,"LanguageID":1,"RegionID":4,"LanguageCode":"en","Country":"Rest of the World","Region":"Africa, Asia & the Middle East","URL":"row","URLKeywords":"","SortOrder":255,"PageID":0}]},"ProductTypeDropDown":{"ProductTypes":[{"ProductTypeID":15,"Name":"Fabric","SortOrder":0,"ProductPageIDs":null,"FormValue":"fabric"},{"ProductTypeID":18,"Name":"Wallpaper","SortOrder":0,"ProductPageIDs":null,"FormValue":"wallpaper"},{"ProductTypeID":10,"Name":"Rug","SortOrder":0,"ProductPageIDs":null,"FormValue":"rug"},{"ProductTypeID":4,"Name":"Throw Pillow","SortOrder":0,"ProductPageIDs":null,"FormValue":"throw+pillow"},{"ProductTypeID":1,"Name":"Bed Linen","SortOrder":0,"ProductPageIDs":null,"FormValue":"bed+linen"},{"ProductTypeID":2,"Name":"Throw","SortOrder":0,"ProductPageIDs":null,"FormValue":"throw"}]},"TradeMember":false,"TradeAllowed":false,"CanViewRRPs":true,"LoginStatus":0,"UserName":null},"ProductPage":{"ScorePercent":0,"URL":"/us/fabric/designers-guild/fleur-de-nuit-noir-fabric/p34374","URLSemantics":"fabric/designers-guild/fleur-de-nuit-noir-fabric","AttributeFormValues":null,"ProductType":null,"ProductTypeFormValue":null,"ProductPageID":34374,"Heading":"Fleur De Nuit Noir","SubHeading":"Fabric","New":false,"ProductTypeID":0,"URLKeywords":null,"ImageID":118491,"ImageWidth":0,"ImageHeight":0,"AspectRatio":1.0,"MerchandisedSortOrder":null,"SearchSortOrder":null,"ColourSort":null,"StockSortOrder":0.0,"AZSortOrder":0,"ReviewCount":0,"ReviewAverage":null,"RatingSortOrder":null,"PriceSortOrder":null,"DiscountSortOrder":null,"NewSort":null,"DesignID":null,"BrandID":0,"AlternateColourwayIncludeSize":false,"SizeMetric":null,"SizeImperial":null,"Code":null,"SortOrder":null,"Design":null,"ProductPagePrice":{"PriceMin":null,"PriceMax":null,"SalePriceMin":null,"SalePriceMax":null,"DiscountPercentageMin":null,"DiscountPercentageMax":null,"ClearanceDiscountPercentageMin":null,"ClearanceDiscountPercentageMax":null,"PriceMessageBase64":null,"DiscountMessageBase64":null,"RRPMessageBase64":null,"CodeMessageBase64":null},"DisplayParagraph":false,"DisplayRating":false,"ReviewStarsDisplayBase64":null,"DisplayRRPs":false},"UseLifestyleGalleryBehaviour":false,"ProductPageID":34374,"DisplayParagraph":false,"DisplayRating":false,"DisplayRRPs":false},{"MasterDefinition":{"SiteSectionID":null,"TitleTag":"Ingleton Sienna Fabric | Designers Guild Essentials","MetaDescription":"An Easyclean Plus tweed inspired weave with a subtle felted effect finish. Anti-microbial, waterproof with all the benefits of our washable Easyclean finis","BackInStockReminder":null,"ItemsInBasket":0.0,"UrlBreakdown":{"ContentType":1,"ContentId":35817,"ContentDate":"2022-08-18T00:00:00","SemanticString":"fabric/designers-guild-essentials/ingleton-sienna-fabric","countryDetails":{"CountryLanguageID":5,"RegionID":2,"CountryID":238,"CountryCode":"US","LanguageID":2,"SortOrder":125,"Name":"United States","URL":"us","DotNetCulture":"en-US","ShopEnabled":true,"LanguageCode":"us","LanguageDotNetCulture":"en-US","MertexCurrencyCode":"USD","CurrencyCode":"USD","PriceListID":2,"AllowTradeOrders":false,"AcceptAmazonPay":true,"BuyOnlineRedirectAllowed":false,"EcommerceEnabled":true,"SamplesEnabled":false},"ColonyRedirectUrl":"","ColonyRedirectForceCountryLanguageID":null,"ColonyRedirectPermanent":null,"contentTypeAndIdNotFound":false,"CountryAwareness":{"Match":true,"Culture":null,"objCountryItem":{"CountryLanguageID":0,"RegionID":0,"CountryID":0,"CountryCode":null,"LanguageID":0,"SortOrder":0,"Name":null,"URL":null,"DotNetCulture":null,"ShopEnabled":false,"LanguageCode":null,"LanguageDotNetCulture":null,"MertexCurrencyCode":null,"CurrencyCode":null,"PriceListID":null,"AllowTradeOrders":false,"AcceptAmazonPay":false,"BuyOnlineRedirectAllowed":false,"EcommerceEnabled":false,"SamplesEnabled":false}},"GeoIPCulture":null},"GoogleHrefs":[{"hreflang":"de","href":"https://www.designersguild.com/de/fabric/designers-guild-essentials/ingleton-sienna-fabric/p35817"},{"hreflang":"fr","href":"https://www.designersguild.com/fr/fabric/designers-guild-essentials/ingleton-sienna-fabric/p35817"},{"hreflang":"en-gb","href":"https://www.designersguild.com/uk/fabric/designers-guild-essentials/ingleton-sienna-fabric/p35817"},{"hreflang":"en-se","href":"https://www.designersguild.com/se/fabric/designers-guild-essentials/ingleton-sienna-fabric/p35817"},{"hreflang":"en-us","href":"https://www.designersguild.com/us/fabric/designers-guild-essentials/ingleton-sienna-fabric/p35817"},{"hreflang":"es","href":"https://www.designersguild.com/es/fabric/designers-guild-essentials/ingleton-sienna-fabric/p35817"},{"hreflang":"it-it","href":"https://www.designersguild.com/it/fabric/designers-guild-essentials/ingleton-sienna-fabric/p35817"},{"hreflang":"en-nl","href":"https://www.designersguild.com/nl/fabric/designers-guild-essentials/ingleton-sienna-fabric/p35817"},{"hreflang":"ru","href":"https://www.designersguild.com/ru/fabric/designers-guild-essentials/ingleton-sienna-fabric/p35817"},{"hreflang":"ja-jp","href":"https://www.designersguild.com/jp/fabric/designers-guild-essentials/ingleton-sienna-fabric/p35817"},{"hreflang":"en-be","href":"https://www.designersguild.com/be/fabric/designers-guild-essentials/ingleton-sienna-fabric/p35817"},{"hreflang":"en-au","href":"https://www.designersguild.com/au/fabric/designers-guild-essentials/ingleton-sienna-fabric/p35817"},{"hreflang":"en-dk","href":"https://www.designersguild.com/dk/fabric/designers-guild-essentials/ingleton-sienna-fabric/p35817"},{"hreflang":"en","href":"https://www.designersguild.com/eu/fabric/designers-guild-essentials/ingleton-sienna-fabric/p35817"},{"hreflang":"en-no","href":"https://www.designersguild.com/no/fabric/designers-guild-essentials/ingleton-sienna-fabric/p35817"},{"hreflang":"de-at","href":"https://www.designersguild.com/at/fabric/designers-guild-essentials/ingleton-sienna-fabric/p35817"},{"hreflang":"de-ch","href":"https://www.designersguild.com/de-ch/fabric/designers-guild-essentials/ingleton-sienna-fabric/p35817"},{"hreflang":"fr-ch","href":"https://www.designersguild.com/fr-ch/fabric/designers-guild-essentials/ingleton-sienna-fabric/p35817"},{"hreflang":"en","href":"https://www.designersguild.com/row/fabric/designers-guild-essentials/ingleton-sienna-fabric/p35817"},{"hreflang":"en-nz","href":"https://www.designersguild.com/nz/fabric/designers-guild-essentials/ingleton-sienna-fabric/p35817"},{"hreflang":"en-ie","href":"https://www.designersguild.com/ie/fabric/designers-guild-essentials/ingleton-sienna-fabric/p35817"},{"hreflang":"fi-fi","href":"https://www.designersguild.com/fi/fabric/designers-guild-essentials/ingleton-sienna-fabric/p35817"},{"hreflang":"x-default","href":"https://www.designersguild.com/fabric/designers-guild-essentials/ingleton-sienna-fabric/p35817"}],"CountryDropDown":{"countryDropDownItems":[{"CountryID":81,"Code":null,"LanguageID":1,"RegionID":3,"LanguageCode":"en","Country":"UK","Region":"Europe","URL":"uk","URLKeywords":"","SortOrder":1,"PageID":0},{"CountryID":15,"Code":null,"LanguageID":4,"RegionID":3,"LanguageCode":"de","Country":"Austria","Region":"Europe","URL":"at","URLKeywords":"","SortOrder":11,"PageID":0},{"CountryID":23,"Code":null,"LanguageID":1,"RegionID":3,"LanguageCode":"en","Country":"Belgium","Region":"Europe","URL":"be","URLKeywords":"","SortOrder":12,"PageID":0},{"CountryID":62,"Code":null,"LanguageID":1,"RegionID":3,"LanguageCode":"en","Country":"Denmark","Region":"Europe","URL":"dk","URLKeywords":"","SortOrder":13,"PageID":0},{"CountryID":74,"Code":null,"LanguageID":15,"RegionID":3,"LanguageCode":"fi","Country":"Finland","Region":"Europe","URL":"fi","URLKeywords":"","SortOrder":15,"PageID":0},{"CountryID":79,"Code":null,"LanguageID":3,"RegionID":3,"LanguageCode":"fr","Country":"France","Region":"Europe","URL":"fr","URLKeywords":"bienvenue-chez-designers-guild","SortOrder":16,"PageID":0},{"CountryID":60,"Code":null,"LanguageID":4,"RegionID":3,"LanguageCode":"de","Country":"Germany","Region":"Europe","URL":"de","URLKeywords":"","SortOrder":17,"PageID":0},{"CountryID":106,"Code":null,"LanguageID":1,"RegionID":3,"LanguageCode":"en","Country":"Ireland","Region":"Europe","URL":"ie","URLKeywords":"","SortOrder":18,"PageID":0},{"CountryID":114,"Code":null,"LanguageID":6,"RegionID":3,"LanguageCode":"it","Country":"Italy","Region":"Europe","URL":"it","URLKeywords":"","SortOrder":19,"PageID":0},{"CountryID":170,"Code":null,"LanguageID":13,"RegionID":3,"LanguageCode":"en","Country":"Netherlands","Region":"Europe","URL":"nl","URLKeywords":"","SortOrder":20,"PageID":0},{"CountryID":71,"Code":null,"LanguageID":5,"RegionID":3,"LanguageCode":"es","Country":"Spain","Region":"Europe","URL":"es","URLKeywords":"","SortOrder":23,"PageID":0},{"CountryID":202,"Code":null,"LanguageID":1,"RegionID":3,"LanguageCode":"en","Country":"Sweden","Region":"Europe","URL":"se","URLKeywords":"","SortOrder":24,"PageID":0},{"CountryID":171,"Code":null,"LanguageID":1,"RegionID":3,"LanguageCode":"en","Country":"Norway","Region":"Europe","URL":"no","URLKeywords":"","SortOrder":52,"PageID":0},{"CountryID":118,"Code":null,"LanguageID":11,"RegionID":4,"LanguageCode":"jp","Country":"Nihon","Region":"Africa, Asia & the Middle East","URL":"jp","URLKeywords":"","SortOrder":71,"PageID":0},{"CountryID":46,"Code":null,"LanguageID":3,"RegionID":3,"LanguageCode":"fr","Country":"Switzerland","Region":"Europe","URL":"fr-ch","URLKeywords":"bienvenue-chez-designers-guild","SortOrder":102,"PageID":0},{"CountryID":46,"Code":null,"LanguageID":4,"RegionID":3,"LanguageCode":"de","Country":"Switzerland","Region":"Europe","URL":"de-ch","URLKeywords":"","SortOrder":103,"PageID":0},{"CountryID":196,"Code":null,"LanguageID":10,"RegionID":3,"LanguageCode":"ru","Country":"Russian Federation","Region":"Europe","URL":"ru","URLKeywords":"","SortOrder":109,"PageID":0},{"CountryID":238,"Code":null,"LanguageID":2,"RegionID":2,"LanguageCode":"us","Country":"United States","Region":"North America","URL":"us","URLKeywords":"","SortOrder":125,"PageID":0},{"CountryID":16,"Code":null,"LanguageID":12,"RegionID":6,"LanguageCode":"au","Country":"Australia","Region":"Australasia","URL":"au","URLKeywords":"","SortOrder":150,"PageID":0},{"CountryID":175,"Code":null,"LanguageID":18,"RegionID":6,"LanguageCode":"nz","Country":"New Zealand","Region":"Australasia","URL":"nz","URLKeywords":"","SortOrder":151,"PageID":0},{"CountryID":67,"Code":null,"LanguageID":1,"RegionID":3,"LanguageCode":"en","Country":"Other Countries in Europe","Region":"Europe","URL":"eu","URLKeywords":"","SortOrder":255,"PageID":0},{"CountryID":51,"Code":null,"LanguageID":1,"RegionID":4,"LanguageCode":"en","Country":"Rest of the World","Region":"Africa, Asia & the Middle East","URL":"row","URLKeywords":"","SortOrder":255,"PageID":0}]},"ProductTypeDropDown":{"ProductTypes":[{"ProductTypeID":15,"Name":"Fabric","SortOrder":0,"ProductPageIDs":null,"FormValue":"fabric"},{"ProductTypeID":18,"Name":"Wallpaper","SortOrder":0,"ProductPageIDs":null,"FormValue":"wallpaper"},{"ProductTypeID":10,"Name":"Rug","SortOrder":0,"ProductPageIDs":null,"FormValue":"rug"},{"ProductTypeID":4,"Name":"Throw Pillow","SortOrder":0,"ProductPageIDs":null,"FormValue":"throw+pillow"},{"ProductTypeID":1,"Name":"Bed Linen","SortOrder":0,"ProductPageIDs":null,"FormValue":"bed+linen"},{"ProductTypeID":2,"Name":"Throw","SortOrder":0,"ProductPageIDs":null,"FormValue":"throw"}]},"TradeMember":false,"TradeAllowed":false,"CanViewRRPs":true,"LoginStatus":0,"UserName":null},"ProductPage":{"ScorePercent":0,"URL":"/us/fabric/designers-guild-essentials/corda-cameo-fabric/p35148","URLSemantics":"fabric/designers-guild-essentials/corda-cameo-fabric","AttributeFormValues":null,"ProductType":null,"ProductTypeFormValue":null,"ProductPageID":35148,"Heading":"Corda Cameo","SubHeading":"Fabric","New":false,"ProductTypeID":0,"URLKeywords":null,"ImageID":123036,"ImageWidth":0,"ImageHeight":0,"AspectRatio":1.0,"MerchandisedSortOrder":null,"SearchSortOrder":null,"ColourSort":null,"StockSortOrder":0.0,"AZSortOrder":0,"ReviewCount":0,"ReviewAverage":null,"RatingSortOrder":null,"PriceSortOrder":null,"DiscountSortOrder":null,"NewSort":null,"DesignID":null,"BrandID":0,"AlternateColourwayIncludeSize":false,"SizeMetric":null,"SizeImperial":null,"Code":null,"SortOrder":null,"Design":null,"ProductPagePrice":{"PriceMin":null,"PriceMax":null,"SalePriceMin":null,"SalePriceMax":null,"DiscountPercentageMin":null,"DiscountPercentageMax":null,"ClearanceDiscountPercentageMin":null,"ClearanceDiscountPercentageMax":null,"PriceMessageBase64":null,"DiscountMessageBase64":null,"RRPMessageBase64":null,"CodeMessageBase64":null},"DisplayParagraph":false,"DisplayRating":false,"ReviewStarsDisplayBase64":null,"DisplayRRPs":false},"UseLifestyleGalleryBehaviour":false,"ProductPageID":35148,"DisplayParagraph":false,"DisplayRating":false,"DisplayRRPs":false},{"MasterDefinition":{"SiteSectionID":null,"TitleTag":"Ingleton Sienna Fabric | Designers Guild Essentials","MetaDescription":"An Easyclean Plus tweed inspired weave with a subtle felted effect finish. Anti-microbial, waterproof with all the benefits of our washable Easyclean finis","BackInStockReminder":null,"ItemsInBasket":0.0,"UrlBreakdown":{"ContentType":1,"ContentId":35817,"ContentDate":"2022-08-18T00:00:00","SemanticString":"fabric/designers-guild-essentials/ingleton-sienna-fabric","countryDetails":{"CountryLanguageID":5,"RegionID":2,"CountryID":238,"CountryCode":"US","LanguageID":2,"SortOrder":125,"Name":"United States","URL":"us","DotNetCulture":"en-US","ShopEnabled":true,"LanguageCode":"us","LanguageDotNetCulture":"en-US","MertexCurrencyCode":"USD","CurrencyCode":"USD","PriceListID":2,"AllowTradeOrders":false,"AcceptAmazonPay":true,"BuyOnlineRedirectAllowed":false,"EcommerceEnabled":true,"SamplesEnabled":false},"ColonyRedirectUrl":"","ColonyRedirectForceCountryLanguageID":null,"ColonyRedirectPermanent":null,"contentTypeAndIdNotFound":false,"CountryAwareness":{"Match":true,"Culture":null,"objCountryItem":{"CountryLanguageID":0,"RegionID":0,"CountryID":0,"CountryCode":null,"LanguageID":0,"SortOrder":0,"Name":null,"URL":null,"DotNetCulture":null,"ShopEnabled":false,"LanguageCode":null,"LanguageDotNetCulture":null,"MertexCurrencyCode":null,"CurrencyCode":null,"PriceListID":null,"AllowTradeOrders":false,"AcceptAmazonPay":false,"BuyOnlineRedirectAllowed":false,"EcommerceEnabled":false,"SamplesEnabled":false}},"GeoIPCulture":null},"GoogleHrefs":[{"hreflang":"de","href":"https://www.designersguild.com/de/fabric/designers-guild-essentials/ingleton-sienna-fabric/p35817"},{"hreflang":"fr","href":"https://www.designersguild.com/fr/fabric/designers-guild-essentials/ingleton-sienna-fabric/p35817"},{"hreflang":"en-gb","href":"https://www.designersguild.com/uk/fabric/designers-guild-essentials/ingleton-sienna-fabric/p35817"},{"hreflang":"en-se","href":"https://www.designersguild.com/se/fabric/designers-guild-essentials/ingleton-sienna-fabric/p35817"},{"hreflang":"en-us","href":"https://www.designersguild.com/us/fabric/designers-guild-essentials/ingleton-sienna-fabric/p35817"},{"hreflang":"es","href":"https://www.designersguild.com/es/fabric/designers-guild-essentials/ingleton-sienna-fabric/p35817"},{"hreflang":"it-it","href":"https://www.designersguild.com/it/fabric/designers-guild-essentials/ingleton-sienna-fabric/p35817"},{"hreflang":"en-nl","href":"https://www.designersguild.com/nl/fabric/designers-guild-essentials/ingleton-sienna-fabric/p35817"},{"hreflang":"ru","href":"https://www.designersguild.com/ru/fabric/designers-guild-essentials/ingleton-sienna-fabric/p35817"},{"hreflang":"ja-jp","href":"https://www.designersguild.com/jp/fabric/designers-guild-essentials/ingleton-sienna-fabric/p35817"},{"hreflang":"en-be","href":"https://www.designersguild.com/be/fabric/designers-guild-essentials/ingleton-sienna-fabric/p35817"},{"hreflang":"en-au","href":"https://www.designersguild.com/au/fabric/designers-guild-essentials/ingleton-sienna-fabric/p35817"},{"hreflang":"en-dk","href":"https://www.designersguild.com/dk/fabric/designers-guild-essentials/ingleton-sienna-fabric/p35817"},{"hreflang":"en","href":"https://www.designersguild.com/eu/fabric/designers-guild-essentials/ingleton-sienna-fabric/p35817"},{"hreflang":"en-no","href":"https://www.designersguild.com/no/fabric/designers-guild-essentials/ingleton-sienna-fabric/p35817"},{"hreflang":"de-at","href":"https://www.designersguild.com/at/fabric/designers-guild-essentials/ingleton-sienna-fabric/p35817"},{"hreflang":"de-ch","href":"https://www.designersguild.com/de-ch/fabric/designers-guild-essentials/ingleton-sienna-fabric/p35817"},{"hreflang":"fr-ch","href":"https://www.designersguild.com/fr-ch/fabric/designers-guild-essentials/ingleton-sienna-fabric/p35817"},{"hreflang":"en","href":"https://www.designersguild.com/row/fabric/designers-guild-essentials/ingleton-sienna-fabric/p35817"},{"hreflang":"en-nz","href":"https://www.designersguild.com/nz/fabric/designers-guild-essentials/ingleton-sienna-fabric/p35817"},{"hreflang":"en-ie","href":"https://www.designersguild.com/ie/fabric/designers-guild-essentials/ingleton-sienna-fabric/p35817"},{"hreflang":"fi-fi","href":"https://www.designersguild.com/fi/fabric/designers-guild-essentials/ingleton-sienna-fabric/p35817"},{"hreflang":"x-default","href":"https://www.designersguild.com/fabric/designers-guild-essentials/ingleton-sienna-fabric/p35817"}],"CountryDropDown":{"countryDropDownItems":[{"CountryID":81,"Code":null,"LanguageID":1,"RegionID":3,"LanguageCode":"en","Country":"UK","Region":"Europe","URL":"uk","URLKeywords":"","SortOrder":1,"PageID":0},{"CountryID":15,"Code":null,"LanguageID":4,"RegionID":3,"LanguageCode":"de","Country":"Austria","Region":"Europe","URL":"at","URLKeywords":"","SortOrder":11,"PageID":0},{"CountryID":23,"Code":null,"LanguageID":1,"RegionID":3,"LanguageCode":"en","Country":"Belgium","Region":"Europe","URL":"be","URLKeywords":"","SortOrder":12,"PageID":0},{"CountryID":62,"Code":null,"LanguageID":1,"RegionID":3,"LanguageCode":"en","Country":"Denmark","Region":"Europe","URL":"dk","URLKeywords":"","SortOrder":13,"PageID":0},{"CountryID":74,"Code":null,"LanguageID":15,"RegionID":3,"LanguageCode":"fi","Country":"Finland","Region":"Europe","URL":"fi","URLKeywords":"","SortOrder":15,"PageID":0},{"CountryID":79,"Code":null,"LanguageID":3,"RegionID":3,"LanguageCode":"fr","Country":"France","Region":"Europe","URL":"fr","URLKeywords":"bienvenue-chez-designers-guild","SortOrder":16,"PageID":0},{"CountryID":60,"Code":null,"LanguageID":4,"RegionID":3,"LanguageCode":"de","Country":"Germany","Region":"Europe","URL":"de","URLKeywords":"","SortOrder":17,"PageID":0},{"CountryID":106,"Code":null,"LanguageID":1,"RegionID":3,"LanguageCode":"en","Country":"Ireland","Region":"Europe","URL":"ie","URLKeywords":"","SortOrder":18,"PageID":0},{"CountryID":114,"Code":null,"LanguageID":6,"RegionID":3,"LanguageCode":"it","Country":"Italy","Region":"Europe","URL":"it","URLKeywords":"","SortOrder":19,"PageID":0},{"CountryID":170,"Code":null,"LanguageID":13,"RegionID":3,"LanguageCode":"en","Country":"Netherlands","Region":"Europe","URL":"nl","URLKeywords":"","SortOrder":20,"PageID":0},{"CountryID":71,"Code":null,"LanguageID":5,"RegionID":3,"LanguageCode":"es","Country":"Spain","Region":"Europe","URL":"es","URLKeywords":"","SortOrder":23,"PageID":0},{"CountryID":202,"Code":null,"LanguageID":1,"RegionID":3,"LanguageCode":"en","Country":"Sweden","Region":"Europe","URL":"se","URLKeywords":"","SortOrder":24,"PageID":0},{"CountryID":171,"Code":null,"LanguageID":1,"RegionID":3,"LanguageCode":"en","Country":"Norway","Region":"Europe","URL":"no","URLKeywords":"","SortOrder":52,"PageID":0},{"CountryID":118,"Code":null,"LanguageID":11,"RegionID":4,"LanguageCode":"jp","Country":"Nihon","Region":"Africa, Asia & the Middle East","URL":"jp","URLKeywords":"","SortOrder":71,"PageID":0},{"CountryID":46,"Code":null,"LanguageID":3,"RegionID":3,"LanguageCode":"fr","Country":"Switzerland","Region":"Europe","URL":"fr-ch","URLKeywords":"bienvenue-chez-designers-guild","SortOrder":102,"PageID":0},{"CountryID":46,"Code":null,"LanguageID":4,"RegionID":3,"LanguageCode":"de","Country":"Switzerland","Region":"Europe","URL":"de-ch","URLKeywords":"","SortOrder":103,"PageID":0},{"CountryID":196,"Code":null,"LanguageID":10,"RegionID":3,"LanguageCode":"ru","Country":"Russian Federation","Region":"Europe","URL":"ru","URLKeywords":"","SortOrder":109,"PageID":0},{"CountryID":238,"Code":null,"LanguageID":2,"RegionID":2,"LanguageCode":"us","Country":"United States","Region":"North America","URL":"us","URLKeywords":"","SortOrder":125,"PageID":0},{"CountryID":16,"Code":null,"LanguageID":12,"RegionID":6,"LanguageCode":"au","Country":"Australia","Region":"Australasia","URL":"au","URLKeywords":"","SortOrder":150,"PageID":0},{"CountryID":175,"Code":null,"LanguageID":18,"RegionID":6,"LanguageCode":"nz","Country":"New Zealand","Region":"Australasia","URL":"nz","URLKeywords":"","SortOrder":151,"PageID":0},{"CountryID":67,"Code":null,"LanguageID":1,"RegionID":3,"LanguageCode":"en","Country":"Other Countries in Europe","Region":"Europe","URL":"eu","URLKeywords":"","SortOrder":255,"PageID":0},{"CountryID":51,"Code":null,"LanguageID":1,"RegionID":4,"LanguageCode":"en","Country":"Rest of the World","Region":"Africa, Asia & the Middle East","URL":"row","URLKeywords":"","SortOrder":255,"PageID":0}]},"ProductTypeDropDown":{"ProductTypes":[{"ProductTypeID":15,"Name":"Fabric","SortOrder":0,"ProductPageIDs":null,"FormValue":"fabric"},{"ProductTypeID":18,"Name":"Wallpaper","SortOrder":0,"ProductPageIDs":null,"FormValue":"wallpaper"},{"ProductTypeID":10,"Name":"Rug","SortOrder":0,"ProductPageIDs":null,"FormValue":"rug"},{"ProductTypeID":4,"Name":"Throw Pillow","SortOrder":0,"ProductPageIDs":null,"FormValue":"throw+pillow"},{"ProductTypeID":1,"Name":"Bed Linen","SortOrder":0,"ProductPageIDs":null,"FormValue":"bed+linen"},{"ProductTypeID":2,"Name":"Throw","SortOrder":0,"ProductPageIDs":null,"FormValue":"throw"}]},"TradeMember":false,"TradeAllowed":false,"CanViewRRPs":true,"LoginStatus":0,"UserName":null},"ProductPage":{"ScorePercent":0,"URL":"/us/fabric/designers-guild-essentials/chaviere-indigo-fabric/p35981","URLSemantics":"fabric/designers-guild-essentials/chaviere-indigo-fabric","AttributeFormValues":null,"ProductType":null,"ProductTypeFormValue":null,"ProductPageID":35981,"Heading":"Chaviere Indigo","SubHeading":"Fabric","New":false,"ProductTypeID":0,"URLKeywords":null,"ImageID":132816,"ImageWidth":0,"ImageHeight":0,"AspectRatio":1.0,"MerchandisedSortOrder":null,"SearchSortOrder":null,"ColourSort":null,"StockSortOrder":0.0,"AZSortOrder":0,"ReviewCount":0,"ReviewAverage":null,"RatingSortOrder":null,"PriceSortOrder":null,"DiscountSortOrder":null,"NewSort":null,"DesignID":null,"BrandID":0,"AlternateColourwayIncludeSize":false,"SizeMetric":null,"SizeImperial":null,"Code":null,"SortOrder":null,"Design":null,"ProductPagePrice":{"PriceMin":null,"PriceMax":null,"SalePriceMin":null,"SalePriceMax":null,"DiscountPercentageMin":null,"DiscountPercentageMax":null,"ClearanceDiscountPercentageMin":null,"ClearanceDiscountPercentageMax":null,"PriceMessageBase64":null,"DiscountMessageBase64":null,"RRPMessageBase64":null,"CodeMessageBase64":null},"DisplayParagraph":false,"DisplayRating":false,"ReviewStarsDisplayBase64":null,"DisplayRRPs":false},"UseLifestyleGalleryBehaviour":false,"ProductPageID":35981,"DisplayParagraph":false,"DisplayRating":false,"DisplayRRPs":false},{"MasterDefinition":{"SiteSectionID":null,"TitleTag":"Ingleton Sienna Fabric | Designers Guild Essentials","MetaDescription":"An Easyclean Plus tweed inspired weave with a subtle felted effect finish. Anti-microbial, waterproof with all the benefits of our washable Easyclean finis","BackInStockReminder":null,"ItemsInBasket":0.0,"UrlBreakdown":{"ContentType":1,"ContentId":35817,"ContentDate":"2022-08-18T00:00:00","SemanticString":"fabric/designers-guild-essentials/ingleton-sienna-fabric","countryDetails":{"CountryLanguageID":5,"RegionID":2,"CountryID":238,"CountryCode":"US","LanguageID":2,"SortOrder":125,"Name":"United States","URL":"us","DotNetCulture":"en-US","ShopEnabled":true,"LanguageCode":"us","LanguageDotNetCulture":"en-US","MertexCurrencyCode":"USD","CurrencyCode":"USD","PriceListID":2,"AllowTradeOrders":false,"AcceptAmazonPay":true,"BuyOnlineRedirectAllowed":false,"EcommerceEnabled":true,"SamplesEnabled":false},"ColonyRedirectUrl":"","ColonyRedirectForceCountryLanguageID":null,"ColonyRedirectPermanent":null,"contentTypeAndIdNotFound":false,"CountryAwareness":{"Match":true,"Culture":null,"objCountryItem":{"CountryLanguageID":0,"RegionID":0,"CountryID":0,"CountryCode":null,"LanguageID":0,"SortOrder":0,"Name":null,"URL":null,"DotNetCulture":null,"ShopEnabled":false,"LanguageCode":null,"LanguageDotNetCulture":null,"MertexCurrencyCode":null,"CurrencyCode":null,"PriceListID":null,"AllowTradeOrders":false,"AcceptAmazonPay":false,"BuyOnlineRedirectAllowed":false,"EcommerceEnabled":false,"SamplesEnabled":false}},"GeoIPCulture":null},"GoogleHrefs":[{"hreflang":"de","href":"https://www.designersguild.com/de/fabric/designers-guild-essentials/ingleton-sienna-fabric/p35817"},{"hreflang":"fr","href":"https://www.designersguild.com/fr/fabric/designers-guild-essentials/ingleton-sienna-fabric/p35817"},{"hreflang":"en-gb","href":"https://www.designersguild.com/uk/fabric/designers-guild-essentials/ingleton-sienna-fabric/p35817"},{"hreflang":"en-se","href":"https://www.designersguild.com/se/fabric/designers-guild-essentials/ingleton-sienna-fabric/p35817"},{"hreflang":"en-us","href":"https://www.designersguild.com/us/fabric/designers-guild-essentials/ingleton-sienna-fabric/p35817"},{"hreflang":"es","href":"https://www.designersguild.com/es/fabric/designers-guild-essentials/ingleton-sienna-fabric/p35817"},{"hreflang":"it-it","href":"https://www.designersguild.com/it/fabric/designers-guild-essentials/ingleton-sienna-fabric/p35817"},{"hreflang":"en-nl","href":"https://www.designersguild.com/nl/fabric/designers-guild-essentials/ingleton-sienna-fabric/p35817"},{"hreflang":"ru","href":"https://www.designersguild.com/ru/fabric/designers-guild-essentials/ingleton-sienna-fabric/p35817"},{"hreflang":"ja-jp","href":"https://www.designersguild.com/jp/fabric/designers-guild-essentials/ingleton-sienna-fabric/p35817"},{"hreflang":"en-be","href":"https://www.designersguild.com/be/fabric/designers-guild-essentials/ingleton-sienna-fabric/p35817"},{"hreflang":"en-au","href":"https://www.designersguild.com/au/fabric/designers-guild-essentials/ingleton-sienna-fabric/p35817"},{"hreflang":"en-dk","href":"https://www.designersguild.com/dk/fabric/designers-guild-essentials/ingleton-sienna-fabric/p35817"},{"hreflang":"en","href":"https://www.designersguild.com/eu/fabric/designers-guild-essentials/ingleton-sienna-fabric/p35817"},{"hreflang":"en-no","href":"https://www.designersguild.com/no/fabric/designers-guild-essentials/ingleton-sienna-fabric/p35817"},{"hreflang":"de-at","href":"https://www.designersguild.com/at/fabric/designers-guild-essentials/ingleton-sienna-fabric/p35817"},{"hreflang":"de-ch","href":"https://www.designersguild.com/de-ch/fabric/designers-guild-essentials/ingleton-sienna-fabric/p35817"},{"hreflang":"fr-ch","href":"https://www.designersguild.com/fr-ch/fabric/designers-guild-essentials/ingleton-sienna-fabric/p35817"},{"hreflang":"en","href":"https://www.designersguild.com/row/fabric/designers-guild-essentials/ingleton-sienna-fabric/p35817"},{"hreflang":"en-nz","href":"https://www.designersguild.com/nz/fabric/designers-guild-essentials/ingleton-sienna-fabric/p35817"},{"hreflang":"en-ie","href":"https://www.designersguild.com/ie/fabric/designers-guild-essentials/ingleton-sienna-fabric/p35817"},{"hreflang":"fi-fi","href":"https://www.designersguild.com/fi/fabric/designers-guild-essentials/ingleton-sienna-fabric/p35817"},{"hreflang":"x-default","href":"https://www.designersguild.com/fabric/designers-guild-essentials/ingleton-sienna-fabric/p35817"}],"CountryDropDown":{"countryDropDownItems":[{"CountryID":81,"Code":null,"LanguageID":1,"RegionID":3,"LanguageCode":"en","Country":"UK","Region":"Europe","URL":"uk","URLKeywords":"","SortOrder":1,"PageID":0},{"CountryID":15,"Code":null,"LanguageID":4,"RegionID":3,"LanguageCode":"de","Country":"Austria","Region":"Europe","URL":"at","URLKeywords":"","SortOrder":11,"PageID":0},{"CountryID":23,"Code":null,"LanguageID":1,"RegionID":3,"LanguageCode":"en","Country":"Belgium","Region":"Europe","URL":"be","URLKeywords":"","SortOrder":12,"PageID":0},{"CountryID":62,"Code":null,"LanguageID":1,"RegionID":3,"LanguageCode":"en","Country":"Denmark","Region":"Europe","URL":"dk","URLKeywords":"","SortOrder":13,"PageID":0},{"CountryID":74,"Code":null,"LanguageID":15,"RegionID":3,"LanguageCode":"fi","Country":"Finland","Region":"Europe","URL":"fi","URLKeywords":"","SortOrder":15,"PageID":0},{"CountryID":79,"Code":null,"LanguageID":3,"RegionID":3,"LanguageCode":"fr","Country":"France","Region":"Europe","URL":"fr","URLKeywords":"bienvenue-chez-designers-guild","SortOrder":16,"PageID":0},{"CountryID":60,"Code":null,"LanguageID":4,"RegionID":3,"LanguageCode":"de","Country":"Germany","Region":"Europe","URL":"de","URLKeywords":"","SortOrder":17,"PageID":0},{"CountryID":106,"Code":null,"LanguageID":1,"RegionID":3,"LanguageCode":"en","Country":"Ireland","Region":"Europe","URL":"ie","URLKeywords":"","SortOrder":18,"PageID":0},{"CountryID":114,"Code":null,"LanguageID":6,"RegionID":3,"LanguageCode":"it","Country":"Italy","Region":"Europe","URL":"it","URLKeywords":"","SortOrder":19,"PageID":0},{"CountryID":170,"Code":null,"LanguageID":13,"RegionID":3,"LanguageCode":"en","Country":"Netherlands","Region":"Europe","URL":"nl","URLKeywords":"","SortOrder":20,"PageID":0},{"CountryID":71,"Code":null,"LanguageID":5,"RegionID":3,"LanguageCode":"es","Country":"Spain","Region":"Europe","URL":"es","URLKeywords":"","SortOrder":23,"PageID":0},{"CountryID":202,"Code":null,"LanguageID":1,"RegionID":3,"LanguageCode":"en","Country":"Sweden","Region":"Europe","URL":"se","URLKeywords":"","SortOrder":24,"PageID":0},{"CountryID":171,"Code":null,"LanguageID":1,"RegionID":3,"LanguageCode":"en","Country":"Norway","Region":"Europe","URL":"no","URLKeywords":"","SortOrder":52,"PageID":0},{"CountryID":118,"Code":null,"LanguageID":11,"RegionID":4,"LanguageCode":"jp","Country":"Nihon","Region":"Africa, Asia & the Middle East","URL":"jp","URLKeywords":"","SortOrder":71,"PageID":0},{"CountryID":46,"Code":null,"LanguageID":3,"RegionID":3,"LanguageCode":"fr","Country":"Switzerland","Region":"Europe","URL":"fr-ch","URLKeywords":"bienvenue-chez-designers-guild","SortOrder":102,"PageID":0},{"CountryID":46,"Code":null,"LanguageID":4,"RegionID":3,"LanguageCode":"de","Country":"Switzerland","Region":"Europe","URL":"de-ch","URLKeywords":"","SortOrder":103,"PageID":0},{"CountryID":196,"Code":null,"LanguageID":10,"RegionID":3,"LanguageCode":"ru","Country":"Russian Federation","Region":"Europe","URL":"ru","URLKeywords":"","SortOrder":109,"PageID":0},{"CountryID":238,"Code":null,"LanguageID":2,"RegionID":2,"LanguageCode":"us","Country":"United States","Region":"North America","URL":"us","URLKeywords":"","SortOrder":125,"PageID":0},{"CountryID":16,"Code":null,"LanguageID":12,"RegionID":6,"LanguageCode":"au","Country":"Australia","Region":"Australasia","URL":"au","URLKeywords":"","SortOrder":150,"PageID":0},{"CountryID":175,"Code":null,"LanguageID":18,"RegionID":6,"LanguageCode":"nz","Country":"New Zealand","Region":"Australasia","URL":"nz","URLKeywords":"","SortOrder":151,"PageID":0},{"CountryID":67,"Code":null,"LanguageID":1,"RegionID":3,"LanguageCode":"en","Country":"Other Countries in Europe","Region":"Europe","URL":"eu","URLKeywords":"","SortOrder":255,"PageID":0},{"CountryID":51,"Code":null,"LanguageID":1,"RegionID":4,"LanguageCode":"en","Country":"Rest of the World","Region":"Africa, Asia & the Middle East","URL":"row","URLKeywords":"","SortOrder":255,"PageID":0}]},"ProductTypeDropDown":{"ProductTypes":[{"ProductTypeID":15,"Name":"Fabric","SortOrder":0,"ProductPageIDs":null,"FormValue":"fabric"},{"ProductTypeID":18,"Name":"Wallpaper","SortOrder":0,"ProductPageIDs":null,"FormValue":"wallpaper"},{"ProductTypeID":10,"Name":"Rug","SortOrder":0,"ProductPageIDs":null,"FormValue":"rug"},{"ProductTypeID":4,"Name":"Throw Pillow","SortOrder":0,"ProductPageIDs":null,"FormValue":"throw+pillow"},{"ProductTypeID":1,"Name":"Bed Linen","SortOrder":0,"ProductPageIDs":null,"FormValue":"bed+linen"},{"ProductTypeID":2,"Name":"Throw","SortOrder":0,"ProductPageIDs":null,"FormValue":"throw"}]},"TradeMember":false,"TradeAllowed":false,"CanViewRRPs":true,"LoginStatus":0,"UserName":null},"ProductPage":{"ScorePercent":0,"URL":"/us/wallpaper/designers-guild/jangal-shell-wallpaper/p36215","URLSemantics":"wallpaper/designers-guild/jangal-shell-wallpaper","AttributeFormValues":null,"ProductType":null,"ProductTypeFormValue":null,"ProductPageID":36215,"Heading":"Jangal Shell","SubHeading":"Wallpaper","New":false,"ProductTypeID":0,"URLKeywords":null,"ImageID":133056,"ImageWidth":0,"ImageHeight":0,"AspectRatio":1.0,"MerchandisedSortOrder":null,"SearchSortOrder":null,"ColourSort":null,"StockSortOrder":0.0,"AZSortOrder":0,"ReviewCount":0,"ReviewAverage":null,"RatingSortOrder":null,"PriceSortOrder":null,"DiscountSortOrder":null,"NewSort":null,"DesignID":null,"BrandID":0,"AlternateColourwayIncludeSize":false,"SizeMetric":null,"SizeImperial":null,"Code":null,"SortOrder":null,"Design":null,"ProductPagePrice":{"PriceMin":null,"PriceMax":null,"SalePriceMin":null,"SalePriceMax":null,"DiscountPercentageMin":null,"DiscountPercentageMax":null,"ClearanceDiscountPercentageMin":null,"ClearanceDiscountPercentageMax":null,"PriceMessageBase64":null,"DiscountMessageBase64":null,"RRPMessageBase64":null,"CodeMessageBase64":null},"DisplayParagraph":false,"DisplayRating":false,"ReviewStarsDisplayBase64":null,"DisplayRRPs":false},"UseLifestyleGalleryBehaviour":false,"ProductPageID":36215,"DisplayParagraph":false,"DisplayRating":false,"DisplayRRPs":false}],"AllProducts":[{"Solitary":false,"ProductBase":{"product":{"productId":196830,"sortOrder":50,"templateId":2,"code":"FDG2948/07","brand":"Designers Guild Essentials","gtin13":null,"name":"Ingleton - Sienna","AKA":null,"size":null,"imageId":131257,"imageAltText":"Ingleton - Sienna Cutting","imageTitleText":"Ingleton - Sienna Cutting","rRPMessage":null,"rLRRP":null,"rLTradePrice":null,"displayPrice":null,"displaySalePrice":null,"priceMessage":null,"statusMessage":null,"urlSemantics":"fabric/designers-guild-essentials/ingleton-sienna-fabric","productPageId":35817,"url":"/us/fabric/designers-guild-essentials/ingleton-sienna-fabric/p35817","orderFormGroupId":null,"orderFormName":"Ingleton - Sienna","attributes":null,"orderFormGroup":null,"orderFormProperties":[{"key":"Colour","value":"Sienna"},{"key":"Code","value":"FDG2948/07"}],"controls":{"allowOrder":false,"allowReserve":false,"allowReserveWithBatchSample":false,"allowSample":false,"allowLargeSample":false,"allowBackInStockReminder":false,"disableOrder":false,"disableSample":false},"stockMessage":{"productTypeID":15,"quantityMinimum":1.0,"quantityMaximum":0.0,"productTypeQuantityMaximum":null,"quantityIncrement":0.1,"reserveQuantityMaximum":21.5,"unit":"m","allowStockCheck":false,"pieceBreakdownMinimum":1.0,"pieceBreakdownMaximum":50.0,"allowBackInStockReminder":false,"freeStock":21.5,"nextPOFreeStock":0.0,"nextPODueDate":null,"totalPOFreeStock":0.0,"basketQuantityThresholds":[{"minimum":0,"maximum":99999.99}]},"orderButtonText":"Add to Basket","reserveButtonText":"Reserve","reserveWithBatchSampleButtonText":"Reserve with Batch Sample","sample":{"productId":196814,"stockMessage":{"productTypeID":null,"quantityMinimum":1.0,"quantityMaximum":99.0,"productTypeQuantityMaximum":null,"quantityIncrement":1.0,"reserveQuantityMaximum":null,"unit":"","allowStockCheck":false,"pieceBreakdownMinimum":null,"pieceBreakdownMaximum":null,"allowBackInStockReminder":false,"freeStock":null,"nextPOFreeStock":null,"nextPODueDate":null,"totalPOFreeStock":null,"basketQuantityThresholds":[{"minimum":0,"maximum":99999.99,"stockMessages":[{"stockMessage":" more due in (1-2 weeks)","class":"","stockBreakdownTab":1}]}]},"orderButtonText":"Add to Basket","displayPrice":null,"displaySalePrice":null,"priceMessage":null},"largeSample":{"productId":196815,"stockMessage":{"productTypeID":null,"quantityMinimum":1.0,"quantityMaximum":99.0,"productTypeQuantityMaximum":null,"quantityIncrement":1.0,"reserveQuantityMaximum":null,"unit":"","allowStockCheck":false,"pieceBreakdownMinimum":null,"pieceBreakdownMaximum":null,"allowBackInStockReminder":false,"freeStock":null,"nextPOFreeStock":null,"nextPODueDate":null,"totalPOFreeStock":null,"basketQuantityThresholds":[{"minimum":0,"maximum":99999.99,"stockMessages":[{"stockMessage":" more due in (1-2 weeks)","class":"","stockBreakdownTab":1}]}]},"orderButtonText":"Add to Basket","displayPrice":null,"displaySalePrice":null,"priceMessage":null}}},"Product":{"productId":196830,"sortOrder":50,"templateId":2,"code":"FDG2948/07","brand":"Designers Guild Essentials","gtin13":null,"name":"Ingleton - Sienna","AKA":null,"size":null,"imageId":131257,"imageAltText":"Ingleton - Sienna Cutting","imageTitleText":"Ingleton - Sienna Cutting","rRPMessage":null,"rLRRP":null,"rLTradePrice":null,"displayPrice":null,"displaySalePrice":null,"priceMessage":null,"statusMessage":null,"urlSemantics":"fabric/designers-guild-essentials/ingleton-sienna-fabric","productPageId":35817,"url":"/us/fabric/designers-guild-essentials/ingleton-sienna-fabric/p35817","orderFormGroupId":null,"orderFormName":"Ingleton - Sienna","attributes":null,"orderFormGroup":null,"orderFormProperties":[{"key":"Colour","value":"Sienna"},{"key":"Code","value":"FDG2948/07"}],"controls":{"allowOrder":false,"allowReserve":false,"allowReserveWithBatchSample":false,"allowSample":false,"allowLargeSample":false,"allowBackInStockReminder":false,"disableOrder":false,"disableSample":false},"stockMessage":{"productTypeID":15,"quantityMinimum":1.0,"quantityMaximum":0.0,"productTypeQuantityMaximum":null,"quantityIncrement":0.1,"reserveQuantityMaximum":21.5,"unit":"m","allowStockCheck":false,"pieceBreakdownMinimum":1.0,"pieceBreakdownMaximum":50.0,"allowBackInStockReminder":false,"freeStock":21.5,"nextPOFreeStock":0.0,"nextPODueDate":null,"totalPOFreeStock":0.0,"basketQuantityThresholds":[{"minimum":0,"maximum":99999.99}]},"orderButtonText":"Add to Basket","reserveButtonText":"Reserve","reserveWithBatchSampleButtonText":"Reserve with Batch Sample","sample":{"productId":196814,"stockMessage":{"productTypeID":null,"quantityMinimum":1.0,"quantityMaximum":99.0,"productTypeQuantityMaximum":null,"quantityIncrement":1.0,"reserveQuantityMaximum":null,"unit":"","allowStockCheck":false,"pieceBreakdownMinimum":null,"pieceBreakdownMaximum":null,"allowBackInStockReminder":false,"freeStock":null,"nextPOFreeStock":null,"nextPODueDate":null,"totalPOFreeStock":null,"basketQuantityThresholds":[{"minimum":0,"maximum":99999.99,"stockMessages":[{"stockMessage":" more due in (1-2 weeks)","class":"","stockBreakdownTab":1}]}]},"orderButtonText":"Add to Basket","displayPrice":null,"displaySalePrice":null,"priceMessage":null},"largeSample":{"productId":196815,"stockMessage":{"productTypeID":null,"quantityMinimum":1.0,"quantityMaximum":99.0,"productTypeQuantityMaximum":null,"quantityIncrement":1.0,"reserveQuantityMaximum":null,"unit":"","allowStockCheck":false,"pieceBreakdownMinimum":null,"pieceBreakdownMaximum":null,"allowBackInStockReminder":false,"freeStock":null,"nextPOFreeStock":null,"nextPODueDate":null,"totalPOFreeStock":null,"basketQuantityThresholds":[{"minimum":0,"maximum":99999.99,"stockMessages":[{"stockMessage":" more due in (1-2 weeks)","class":"","stockBreakdownTab":1}]}]},"orderButtonText":"Add to Basket","displayPrice":null,"displaySalePrice":null,"priceMessage":null}},"Carousel":{"CarouselID":"#product-196830-carsouel","WrapperCSSClass":null,"AspectRatio":1.0,"Heading":"Ingleton - Sienna","Images":[{"ImageID":131257,"SortOrder":0,"AltText":"Ingleton - Sienna Cutting","Overlay":null,"MaxWidth":null,"ApproximateImageSize":5}],"ApproximateImageSize":5,"DisplayThumbnails":false,"DisplayDashes":true,"Interval":null},"ProductID":196830,"ProductPageID":35817,"ProductCode":"FDG2948/07","OrderFormID":"#product-196830","OrderFormCarouselID":"#product-196830-slide","OrderFormGroupID":null,"OrderFormGroup":null,"Size":null,"OrderFormName":"Ingleton - Sienna","BasketName":"Ingleton - Sienna","SortOrder":50,"Attributes":null,"Image":{"imageId":131257,"templateImageId":2,"altText":"Ingleton - Sienna Cutting","titleText":"Ingleton - Sienna Cutting","sortOrder":0},"OrderFormProperties":[{"Key":"Colour","Value":"Sienna"},{"Key":"Code","Value":"FDG2948/07"}],"AllowSample":false,"AllowLargeSample":false,"AllowOrder":false,"AllowReserve":false,"AllowReserveWithBatchCutting":false,"ClientProductViewModels":"","URLKeywords":"fabric/designers-guild-essentials/ingleton-sienna-fabric","ImageLinkToProductPage":false,"IsLifestyle":false}],"OrderFormGroups":[{"OrderFormGroupID":null,"Name":null,"UseSizeButtons":false,"Items":[{"Solitary":false,"ProductBase":{"product":{"productId":196830,"sortOrder":50,"templateId":2,"code":"FDG2948/07","brand":"Designers Guild Essentials","gtin13":null,"name":"Ingleton - Sienna","AKA":null,"size":null,"imageId":131257,"imageAltText":"Ingleton - Sienna Cutting","imageTitleText":"Ingleton - Sienna Cutting","rRPMessage":null,"rLRRP":null,"rLTradePrice":null,"displayPrice":null,"displaySalePrice":null,"priceMessage":null,"statusMessage":null,"urlSemantics":"fabric/designers-guild-essentials/ingleton-sienna-fabric","productPageId":35817,"url":"/us/fabric/designers-guild-essentials/ingleton-sienna-fabric/p35817","orderFormGroupId":null,"orderFormName":"Ingleton - Sienna","attributes":null,"orderFormGroup":null,"orderFormProperties":[{"key":"Colour","value":"Sienna"},{"key":"Code","value":"FDG2948/07"}],"controls":{"allowOrder":false,"allowReserve":false,"allowReserveWithBatchSample":false,"allowSample":false,"allowLargeSample":false,"allowBackInStockReminder":false,"disableOrder":false,"disableSample":false},"stockMessage":{"productTypeID":15,"quantityMinimum":1.0,"quantityMaximum":0.0,"productTypeQuantityMaximum":null,"quantityIncrement":0.1,"reserveQuantityMaximum":21.5,"unit":"m","allowStockCheck":false,"pieceBreakdownMinimum":1.0,"pieceBreakdownMaximum":50.0,"allowBackInStockReminder":false,"freeStock":21.5,"nextPOFreeStock":0.0,"nextPODueDate":null,"totalPOFreeStock":0.0,"basketQuantityThresholds":[{"minimum":0,"maximum":99999.99}]},"orderButtonText":"Add to Basket","reserveButtonText":"Reserve","reserveWithBatchSampleButtonText":"Reserve with Batch Sample","sample":{"productId":196814,"stockMessage":{"productTypeID":null,"quantityMinimum":1.0,"quantityMaximum":99.0,"productTypeQuantityMaximum":null,"quantityIncrement":1.0,"reserveQuantityMaximum":null,"unit":"","allowStockCheck":false,"pieceBreakdownMinimum":null,"pieceBreakdownMaximum":null,"allowBackInStockReminder":false,"freeStock":null,"nextPOFreeStock":null,"nextPODueDate":null,"totalPOFreeStock":null,"basketQuantityThresholds":[{"minimum":0,"maximum":99999.99,"stockMessages":[{"stockMessage":" more due in (1-2 weeks)","class":"","stockBreakdownTab":1}]}]},"orderButtonText":"Add to Basket","displayPrice":null,"displaySalePrice":null,"priceMessage":null},"largeSample":{"productId":196815,"stockMessage":{"productTypeID":null,"quantityMinimum":1.0,"quantityMaximum":99.0,"productTypeQuantityMaximum":null,"quantityIncrement":1.0,"reserveQuantityMaximum":null,"unit":"","allowStockCheck":false,"pieceBreakdownMinimum":null,"pieceBreakdownMaximum":null,"allowBackInStockReminder":false,"freeStock":null,"nextPOFreeStock":null,"nextPODueDate":null,"totalPOFreeStock":null,"basketQuantityThresholds":[{"minimum":0,"maximum":99999.99,"stockMessages":[{"stockMessage":" more due in (1-2 weeks)","class":"","stockBreakdownTab":1}]}]},"orderButtonText":"Add to Basket","displayPrice":null,"displaySalePrice":null,"priceMessage":null}}},"Product":{"productId":196830,"sortOrder":50,"templateId":2,"code":"FDG2948/07","brand":"Designers Guild Essentials","gtin13":null,"name":"Ingleton - Sienna","AKA":null,"size":null,"imageId":131257,"imageAltText":"Ingleton - Sienna Cutting","imageTitleText":"Ingleton - Sienna Cutting","rRPMessage":null,"rLRRP":null,"rLTradePrice":null,"displayPrice":null,"displaySalePrice":null,"priceMessage":null,"statusMessage":null,"urlSemantics":"fabric/designers-guild-essentials/ingleton-sienna-fabric","productPageId":35817,"url":"/us/fabric/designers-guild-essentials/ingleton-sienna-fabric/p35817","orderFormGroupId":null,"orderFormName":"Ingleton - Sienna","attributes":null,"orderFormGroup":null,"orderFormProperties":[{"key":"Colour","value":"Sienna"},{"key":"Code","value":"FDG2948/07"}],"controls":{"allowOrder":false,"allowReserve":false,"allowReserveWithBatchSample":false,"allowSample":false,"allowLargeSample":false,"allowBackInStockReminder":false,"disableOrder":false,"disableSample":false},"stockMessage":{"productTypeID":15,"quantityMinimum":1.0,"quantityMaximum":0.0,"productTypeQuantityMaximum":null,"quantityIncrement":0.1,"reserveQuantityMaximum":21.5,"unit":"m","allowStockCheck":false,"pieceBreakdownMinimum":1.0,"pieceBreakdownMaximum":50.0,"allowBackInStockReminder":false,"freeStock":21.5,"nextPOFreeStock":0.0,"nextPODueDate":null,"totalPOFreeStock":0.0,"basketQuantityThresholds":[{"minimum":0,"maximum":99999.99}]},"orderButtonText":"Add to Basket","reserveButtonText":"Reserve","reserveWithBatchSampleButtonText":"Reserve with Batch Sample","sample":{"productId":196814,"stockMessage":{"productTypeID":null,"quantityMinimum":1.0,"quantityMaximum":99.0,"productTypeQuantityMaximum":null,"quantityIncrement":1.0,"reserveQuantityMaximum":null,"unit":"","allowStockCheck":false,"pieceBreakdownMinimum":null,"pieceBreakdownMaximum":null,"allowBackInStockReminder":false,"freeStock":null,"nextPOFreeStock":null,"nextPODueDate":null,"totalPOFreeStock":null,"basketQuantityThresholds":[{"minimum":0,"maximum":99999.99,"stockMessages":[{"stockMessage":" more due in (1-2 weeks)","class":"","stockBreakdownTab":1}]}]},"orderButtonText":"Add to Basket","displayPrice":null,"displaySalePrice":null,"priceMessage":null},"largeSample":{"productId":196815,"stockMessage":{"productTypeID":null,"quantityMinimum":1.0,"quantityMaximum":99.0,"productTypeQuantityMaximum":null,"quantityIncrement":1.0,"reserveQuantityMaximum":null,"unit":"","allowStockCheck":false,"pieceBreakdownMinimum":null,"pieceBreakdownMaximum":null,"allowBackInStockReminder":false,"freeStock":null,"nextPOFreeStock":null,"nextPODueDate":null,"totalPOFreeStock":null,"basketQuantityThresholds":[{"minimum":0,"maximum":99999.99,"stockMessages":[{"stockMessage":" more due in (1-2 weeks)","class":"","stockBreakdownTab":1}]}]},"orderButtonText":"Add to Basket","displayPrice":null,"displaySalePrice":null,"priceMessage":null}},"Carousel":{"CarouselID":"#product-196830-carsouel","WrapperCSSClass":null,"AspectRatio":1.0,"Heading":"Ingleton - Sienna","Images":[{"ImageID":131257,"SortOrder":0,"AltText":"Ingleton - Sienna Cutting","Overlay":null,"MaxWidth":null,"ApproximateImageSize":5}],"ApproximateImageSize":5,"DisplayThumbnails":false,"DisplayDashes":true,"Interval":null},"ProductID":196830,"ProductPageID":35817,"ProductCode":"FDG2948/07","OrderFormID":"#product-196830","OrderFormCarouselID":"#product-196830-slide","OrderFormGroupID":null,"OrderFormGroup":null,"Size":null,"OrderFormName":"Ingleton - Sienna","BasketName":"Ingleton - Sienna","SortOrder":50,"Attributes":null,"Image":{"imageId":131257,"templateImageId":2,"altText":"Ingleton - Sienna Cutting","titleText":"Ingleton - Sienna Cutting","sortOrder":0},"OrderFormProperties":[{"Key":"Colour","Value":"Sienna"},{"Key":"Code","Value":"FDG2948/07"}],"AllowSample":false,"AllowLargeSample":false,"AllowOrder":false,"AllowReserve":false,"AllowReserveWithBatchCutting":false,"ClientProductViewModels":"","URLKeywords":"fabric/designers-guild-essentials/ingleton-sienna-fabric","ImageLinkToProductPage":false,"IsLifestyle":false}],"MasterDefinition":{"SiteSectionID":null,"TitleTag":"Ingleton Sienna Fabric | Designers Guild Essentials","MetaDescription":"An Easyclean Plus tweed inspired weave with a subtle felted effect finish. Anti-microbial, waterproof with all the benefits of our washable Easyclean finis","BackInStockReminder":null,"ItemsInBasket":0.0,"UrlBreakdown":{"ContentType":1,"ContentId":35817,"ContentDate":"2022-08-18T00:00:00","SemanticString":"fabric/designers-guild-essentials/ingleton-sienna-fabric","countryDetails":{"CountryLanguageID":5,"RegionID":2,"CountryID":238,"CountryCode":"US","LanguageID":2,"SortOrder":125,"Name":"United States","URL":"us","DotNetCulture":"en-US","ShopEnabled":true,"LanguageCode":"us","LanguageDotNetCulture":"en-US","MertexCurrencyCode":"USD","CurrencyCode":"USD","PriceListID":2,"AllowTradeOrders":false,"AcceptAmazonPay":true,"BuyOnlineRedirectAllowed":false,"EcommerceEnabled":true,"SamplesEnabled":false},"ColonyRedirectUrl":"","ColonyRedirectForceCountryLanguageID":null,"ColonyRedirectPermanent":null,"contentTypeAndIdNotFound":false,"CountryAwareness":{"Match":true,"Culture":null,"objCountryItem":{"CountryLanguageID":0,"RegionID":0,"CountryID":0,"CountryCode":null,"LanguageID":0,"SortOrder":0,"Name":null,"URL":null,"DotNetCulture":null,"ShopEnabled":false,"LanguageCode":null,"LanguageDotNetCulture":null,"MertexCurrencyCode":null,"CurrencyCode":null,"PriceListID":null,"AllowTradeOrders":false,"AcceptAmazonPay":false,"BuyOnlineRedirectAllowed":false,"EcommerceEnabled":false,"SamplesEnabled":false}},"GeoIPCulture":null},"GoogleHrefs":[{"hreflang":"de","href":"https://www.designersguild.com/de/fabric/designers-guild-essentials/ingleton-sienna-fabric/p35817"},{"hreflang":"fr","href":"https://www.designersguild.com/fr/fabric/designers-guild-essentials/ingleton-sienna-fabric/p35817"},{"hreflang":"en-gb","href":"https://www.designersguild.com/uk/fabric/designers-guild-essentials/ingleton-sienna-fabric/p35817"},{"hreflang":"en-se","href":"https://www.designersguild.com/se/fabric/designers-guild-essentials/ingleton-sienna-fabric/p35817"},{"hreflang":"en-us","href":"https://www.designersguild.com/us/fabric/designers-guild-essentials/ingleton-sienna-fabric/p35817"},{"hreflang":"es","href":"https://www.designersguild.com/es/fabric/designers-guild-essentials/ingleton-sienna-fabric/p35817"},{"hreflang":"it-it","href":"https://www.designersguild.com/it/fabric/designers-guild-essentials/ingleton-sienna-fabric/p35817"},{"hreflang":"en-nl","href":"https://www.designersguild.com/nl/fabric/designers-guild-essentials/ingleton-sienna-fabric/p35817"},{"hreflang":"ru","href":"https://www.designersguild.com/ru/fabric/designers-guild-essentials/ingleton-sienna-fabric/p35817"},{"hreflang":"ja-jp","href":"https://www.designersguild.com/jp/fabric/designers-guild-essentials/ingleton-sienna-fabric/p35817"},{"hreflang":"en-be","href":"https://www.designersguild.com/be/fabric/designers-guild-essentials/ingleton-sienna-fabric/p35817"},{"hreflang":"en-au","href":"https://www.designersguild.com/au/fabric/designers-guild-essentials/ingleton-sienna-fabric/p35817"},{"hreflang":"en-dk","href":"https://www.designersguild.com/dk/fabric/designers-guild-essentials/ingleton-sienna-fabric/p35817"},{"hreflang":"en","href":"https://www.designersguild.com/eu/fabric/designers-guild-essentials/ingleton-sienna-fabric/p35817"},{"hreflang":"en-no","href":"https://www.designersguild.com/no/fabric/designers-guild-essentials/ingleton-sienna-fabric/p35817"},{"hreflang":"de-at","href":"https://www.designersguild.com/at/fabric/designers-guild-essentials/ingleton-sienna-fabric/p35817"},{"hreflang":"de-ch","href":"https://www.designersguild.com/de-ch/fabric/designers-guild-essentials/ingleton-sienna-fabric/p35817"},{"hreflang":"fr-ch","href":"https://www.designersguild.com/fr-ch/fabric/designers-guild-essentials/ingleton-sienna-fabric/p35817"},{"hreflang":"en","href":"https://www.designersguild.com/row/fabric/designers-guild-essentials/ingleton-sienna-fabric/p35817"},{"hreflang":"en-nz","href":"https://www.designersguild.com/nz/fabric/designers-guild-essentials/ingleton-sienna-fabric/p35817"},{"hreflang":"en-ie","href":"https://www.designersguild.com/ie/fabric/designers-guild-essentials/ingleton-sienna-fabric/p35817"},{"hreflang":"fi-fi","href":"https://www.designersguild.com/fi/fabric/designers-guild-essentials/ingleton-sienna-fabric/p35817"},{"hreflang":"x-default","href":"https://www.designersguild.com/fabric/designers-guild-essentials/ingleton-sienna-fabric/p35817"}],"CountryDropDown":{"countryDropDownItems":[{"CountryID":81,"Code":null,"LanguageID":1,"RegionID":3,"LanguageCode":"en","Country":"UK","Region":"Europe","URL":"uk","URLKeywords":"","SortOrder":1,"PageID":0},{"CountryID":15,"Code":null,"LanguageID":4,"RegionID":3,"LanguageCode":"de","Country":"Austria","Region":"Europe","URL":"at","URLKeywords":"","SortOrder":11,"PageID":0},{"CountryID":23,"Code":null,"LanguageID":1,"RegionID":3,"LanguageCode":"en","Country":"Belgium","Region":"Europe","URL":"be","URLKeywords":"","SortOrder":12,"PageID":0},{"CountryID":62,"Code":null,"LanguageID":1,"RegionID":3,"LanguageCode":"en","Country":"Denmark","Region":"Europe","URL":"dk","URLKeywords":"","SortOrder":13,"PageID":0},{"CountryID":74,"Code":null,"LanguageID":15,"RegionID":3,"LanguageCode":"fi","Country":"Finland","Region":"Europe","URL":"fi","URLKeywords":"","SortOrder":15,"PageID":0},{"CountryID":79,"Code":null,"LanguageID":3,"RegionID":3,"LanguageCode":"fr","Country":"France","Region":"Europe","URL":"fr","URLKeywords":"bienvenue-chez-designers-guild","SortOrder":16,"PageID":0},{"CountryID":60,"Code":null,"LanguageID":4,"RegionID":3,"LanguageCode":"de","Country":"Germany","Region":"Europe","URL":"de","URLKeywords":"","SortOrder":17,"PageID":0},{"CountryID":106,"Code":null,"LanguageID":1,"RegionID":3,"LanguageCode":"en","Country":"Ireland","Region":"Europe","URL":"ie","URLKeywords":"","SortOrder":18,"PageID":0},{"CountryID":114,"Code":null,"LanguageID":6,"RegionID":3,"LanguageCode":"it","Country":"Italy","Region":"Europe","URL":"it","URLKeywords":"","SortOrder":19,"PageID":0},{"CountryID":170,"Code":null,"LanguageID":13,"RegionID":3,"LanguageCode":"en","Country":"Netherlands","Region":"Europe","URL":"nl","URLKeywords":"","SortOrder":20,"PageID":0},{"CountryID":71,"Code":null,"LanguageID":5,"RegionID":3,"LanguageCode":"es","Country":"Spain","Region":"Europe","URL":"es","URLKeywords":"","SortOrder":23,"PageID":0},{"CountryID":202,"Code":null,"LanguageID":1,"RegionID":3,"LanguageCode":"en","Country":"Sweden","Region":"Europe","URL":"se","URLKeywords":"","SortOrder":24,"PageID":0},{"CountryID":171,"Code":null,"LanguageID":1,"RegionID":3,"LanguageCode":"en","Country":"Norway","Region":"Europe","URL":"no","URLKeywords":"","SortOrder":52,"PageID":0},{"CountryID":118,"Code":null,"LanguageID":11,"RegionID":4,"LanguageCode":"jp","Country":"Nihon","Region":"Africa, Asia & the Middle East","URL":"jp","URLKeywords":"","SortOrder":71,"PageID":0},{"CountryID":46,"Code":null,"LanguageID":3,"RegionID":3,"LanguageCode":"fr","Country":"Switzerland","Region":"Europe","URL":"fr-ch","URLKeywords":"bienvenue-chez-designers-guild","SortOrder":102,"PageID":0},{"CountryID":46,"Code":null,"LanguageID":4,"RegionID":3,"LanguageCode":"de","Country":"Switzerland","Region":"Europe","URL":"de-ch","URLKeywords":"","SortOrder":103,"PageID":0},{"CountryID":196,"Code":null,"LanguageID":10,"RegionID":3,"LanguageCode":"ru","Country":"Russian Federation","Region":"Europe","URL":"ru","URLKeywords":"","SortOrder":109,"PageID":0},{"CountryID":238,"Code":null,"LanguageID":2,"RegionID":2,"LanguageCode":"us","Country":"United States","Region":"North America","URL":"us","URLKeywords":"","SortOrder":125,"PageID":0},{"CountryID":16,"Code":null,"LanguageID":12,"RegionID":6,"LanguageCode":"au","Country":"Australia","Region":"Australasia","URL":"au","URLKeywords":"","SortOrder":150,"PageID":0},{"CountryID":175,"Code":null,"LanguageID":18,"RegionID":6,"LanguageCode":"nz","Country":"New Zealand","Region":"Australasia","URL":"nz","URLKeywords":"","SortOrder":151,"PageID":0},{"CountryID":67,"Code":null,"LanguageID":1,"RegionID":3,"LanguageCode":"en","Country":"Other Countries in Europe","Region":"Europe","URL":"eu","URLKeywords":"","SortOrder":255,"PageID":0},{"CountryID":51,"Code":null,"LanguageID":1,"RegionID":4,"LanguageCode":"en","Country":"Rest of the World","Region":"Africa, Asia & the Middle East","URL":"row","URLKeywords":"","SortOrder":255,"PageID":0}]},"ProductTypeDropDown":{"ProductTypes":[{"ProductTypeID":15,"Name":"Fabric","SortOrder":0,"ProductPageIDs":null,"FormValue":"fabric"},{"ProductTypeID":18,"Name":"Wallpaper","SortOrder":0,"ProductPageIDs":null,"FormValue":"wallpaper"},{"ProductTypeID":10,"Name":"Rug","SortOrder":0,"ProductPageIDs":null,"FormValue":"rug"},{"ProductTypeID":4,"Name":"Throw Pillow","SortOrder":0,"ProductPageIDs":null,"FormValue":"throw+pillow"},{"ProductTypeID":1,"Name":"Bed Linen","SortOrder":0,"ProductPageIDs":null,"FormValue":"bed+linen"},{"ProductTypeID":2,"Name":"Throw","SortOrder":0,"ProductPageIDs":null,"FormValue":"throw"}]},"TradeMember":false,"TradeAllowed":false,"CanViewRRPs":true,"LoginStatus":0,"UserName":null},"ParentProductPageProductTypeID":0,"SortOrder":50,"OrderFormCarouselID":"order-form-group--carousel"}],"AlternateColourways":[{"productPageId":35824,"code":"FDG2948/07","heading":"Ingleton Oyster","imageId":131243,"url":"/us/fabric/designers-guild-essentials/ingleton-oyster-fabric/p35824","urlSemantics":"fabric/designers-guild-essentials/ingleton-oyster-fabric"},{"productPageId":35825,"code":"FDG2948/07","heading":"Ingleton Dove","imageId":131246,"url":"/us/fabric/designers-guild-essentials/ingleton-dove-fabric/p35825","urlSemantics":"fabric/designers-guild-essentials/ingleton-dove-fabric"},{"productPageId":35823,"code":"FDG2948/07","heading":"Ingleton Linen","imageId":131241,"url":"/us/fabric/designers-guild-essentials/ingleton-linen-fabric/p35823","urlSemantics":"fabric/designers-guild-essentials/ingleton-linen-fabric"},{"productPageId":35822,"code":"FDG2948/07","heading":"Ingleton Natural","imageId":131240,"url":"/us/fabric/designers-guild-essentials/ingleton-natural-fabric/p35822","urlSemantics":"fabric/designers-guild-essentials/ingleton-natural-fabric"},{"productPageId":35821,"code":"FDG2948/07","heading":"Ingleton Stone","imageId":131251,"url":"/us/fabric/designers-guild-essentials/ingleton-stone-fabric/p35821","urlSemantics":"fabric/designers-guild-essentials/ingleton-stone-fabric"},{"productPageId":35826,"code":"FDG2948/07","heading":"Ingleton Smoke","imageId":131244,"url":"/us/fabric/designers-guild-essentials/ingleton-smoke-fabric/p35826","urlSemantics":"fabric/designers-guild-essentials/ingleton-smoke-fabric"},{"productPageId":35820,"code":"FDG2948/07","heading":"Ingleton Granite","imageId":131370,"url":"/us/fabric/designers-guild-essentials/ingleton-granite-fabric/p35820","urlSemantics":"fabric/designers-guild-essentials/ingleton-granite-fabric"},{"productPageId":35828,"code":"FDG2948/07","heading":"Ingleton Pewter","imageId":131245,"url":"/us/fabric/designers-guild-essentials/ingleton-pewter-fabric/p35828","urlSemantics":"fabric/designers-guild-essentials/ingleton-pewter-fabric"},{"productPageId":35832,"code":"FDG2948/07","heading":"Ingleton Sky","imageId":131250,"url":"/us/fabric/designers-guild-essentials/ingleton-sky-fabric/p35832","urlSemantics":"fabric/designers-guild-essentials/ingleton-sky-fabric"},{"productPageId":35831,"code":"FDG2948/07","heading":"Ingleton Delft","imageId":131253,"url":"/us/fabric/designers-guild-essentials/ingleton-delft-fabric/p35831","urlSemantics":"fabric/designers-guild-essentials/ingleton-delft-fabric"},{"productPageId":35829,"code":"FDG2948/07","heading":"Ingleton Dusk","imageId":131247,"url":"/us/fabric/designers-guild-essentials/ingleton-dusk-fabric/p35829","urlSemantics":"fabric/designers-guild-essentials/ingleton-dusk-fabric"},{"productPageId":35830,"code":"FDG2948/07","heading":"Ingleton Denim","imageId":131239,"url":"/us/fabric/designers-guild-essentials/ingleton-denim-fabric/p35830","urlSemantics":"fabric/designers-guild-essentials/ingleton-denim-fabric"},{"productPageId":35827,"code":"FDG2948/07","heading":"Ingleton Slate","imageId":131242,"url":"/us/fabric/designers-guild-essentials/ingleton-slate-fabric/p35827","urlSemantics":"fabric/designers-guild-essentials/ingleton-slate-fabric"},{"productPageId":35811,"code":"FDG2948/07","heading":"Ingleton Moss","imageId":131369,"url":"/us/fabric/designers-guild-essentials/ingleton-moss-fabric/p35811","urlSemantics":"fabric/designers-guild-essentials/ingleton-moss-fabric"},{"productPageId":35812,"code":"FDG2948/07","heading":"Ingleton Sage","imageId":131249,"url":"/us/fabric/designers-guild-essentials/ingleton-sage-fabric/p35812","urlSemantics":"fabric/designers-guild-essentials/ingleton-sage-fabric"},{"productPageId":35813,"code":"FDG2948/07","heading":"Ingleton Acacia","imageId":131254,"url":"/us/fabric/designers-guild-essentials/ingleton-acacia-fabric/p35813","urlSemantics":"fabric/designers-guild-essentials/ingleton-acacia-fabric"},{"productPageId":35814,"code":"FDG2948/07","heading":"Ingleton Ochre","imageId":131252,"url":"/us/fabric/designers-guild-essentials/ingleton-ochre-fabric/p35814","urlSemantics":"fabric/designers-guild-essentials/ingleton-ochre-fabric"},{"productPageId":35815,"code":"FDG2948/07","heading":"Ingleton Olive","imageId":131255,"url":"/us/fabric/designers-guild-essentials/ingleton-olive-fabric/p35815","urlSemantics":"fabric/designers-guild-essentials/ingleton-olive-fabric"},{"productPageId":35819,"code":"FDG2948/07","heading":"Ingleton Epice","imageId":131248,"url":"/us/fabric/designers-guild-essentials/ingleton-epice-fabric/p35819","urlSemantics":"fabric/designers-guild-essentials/ingleton-epice-fabric"},{"productPageId":35816,"code":"FDG2948/07","heading":"Ingleton Rosewood","imageId":131256,"url":"/us/fabric/designers-guild-essentials/ingleton-rosewood-fabric/p35816","urlSemantics":"fabric/designers-guild-essentials/ingleton-rosewood-fabric"},{"productPageId":35817,"code":"FDG2948/07","heading":"Ingleton Sienna","imageId":131257,"url":"/us/fabric/designers-guild-essentials/ingleton-sienna-fabric/p35817","urlSemantics":"fabric/designers-guild-essentials/ingleton-sienna-fabric"},{"productPageId":35818,"code":"FDG2948/07","heading":"Ingleton Pimento","imageId":131238,"url":"/us/fabric/designers-guild-essentials/ingleton-pimento-fabric/p35818","urlSemantics":"fabric/designers-guild-essentials/ingleton-pimento-fabric"}],"ProductPagePrice":{"priceMin":null,"priceMax":null,"salePriceMin":null,"salePriceMax":null,"discountPercentageMin":null,"discountPercentageMax":null,"clearanceDiscountPercentageMin":null,"clearanceDiscountPercentageMax":null,"discountMessage":null,"priceMessage":null,"rRPMessage":null,"codeMessage":"FDG2948/07"},"Reviews":[],"TechInfoCollections":[{"CollectionID":753,"Name":"Oakworth Fabrics","URL":"/us/fabric/designers-guild-essentials/oakworth-fabrics/c753","URLSemantics":"fabric/designers-guild-essentials/oakworth-fabrics","BrochureURL":null}],"TechInfoAftercares":[{"AftercareID":17,"Aftercare":"DRY CLEAN - P process (GENTLE)"},{"AftercareID":24,"Aftercare":"MACHINE WASH @ 30c GENTLE CYCLE"},{"AftercareID":27,"Aftercare":"IRON COOL (1 spot - 110deg c)"},{"AftercareID":47,"Aftercare":"NO TUMBLE DRY"},{"AftercareID":50,"Aftercare":"NO BLEACH"}],"TechInfoUsages":[{"UsageID":1,"Usage":"Cushions"},{"UsageID":2,"Usage":"Curtains And Blinds"},{"UsageID":3,"Usage":"Loose Covers"},{"UsageID":4,"Usage":"Upholstery"}],"TechInfoTests":[{"Test":"EN1021-1 Cigarette - UPHOLSTERY"},{"Test":"BS5852 Cigarette - UPHOLSTERY"},{"Test":"NFPA 260/UFAC Class 1 - UPHOLSTERY"},{"Test":"CAL 117 - UPHOLSTERY"}],"Width":"56 in","Weight":"11.5 oz/sq.yd","HorizontalPatternRepeat":"0 in","VerticalPatternRepeat":"0 in","Martindale":"40000","Composition":"66% Pp 25% Pa 9% Pl","PatternMatch":"Plain","Flamcode":"(UK Flamcode K) Must FR treat upholstery in UK/Eire","ContractFR":null,"DomesticFR":null,"Type":null,"AdditionalInfo":"Easyclean Plus. Anti-microbial, moisture barrier, mildew and odour resistant. Suitable for use in the health care sector.","RollLength":null,"PileHeight":null,"WideWidthFabricDefaultPoleWidth":"S","MaxFoldLength":null,"TechInfoDisplayBase64":"PGR0PkNvbGxlY3Rpb24ocyk8L2R0PjxkZD48YSBjbGFzcz0iZC1ibG9jayBtYi0xIiBocmVmPSIvdXMvZmFicmljL2Rlc2lnbmVycy1ndWlsZC1lc3NlbnRpYWxzL29ha3dvcnRoLWZhYnJpY3MvYzc1MyI+T2Frd29ydGggRmFicmljczwvYT48L2RkPjxkdD5Db21wb3NpdGlvbjwvZHQ+PGRkPjY2JSBQcCAyNSUgUGEgOSUgUGw8L2RkPjxkdD5VSy9FSVJFIEZsYW1jb2RlPC9kdD48ZGQ+KFVLIEZsYW1jb2RlIEspIE11c3QgRlIgdHJlYXQgdXBob2xzdGVyeSBpbiBVSy9FaXJlPC9kZD48ZHQ+V2lkdGg8L2R0PjxkZD41NiBpbjwvZGQ+PGR0PldlaWdodDwvZHQ+PGRkPjExLjUgb3ovc3EueWQ8L2RkPjxkdD5NYXJ0aW5kYWxlPC9kdD48ZGQ+NDAwMDA8L2RkPjxkdD5QYXR0ZXJuIE1hdGNoPC9kdD48ZGQ+UGxhaW48L2RkPjxkdD5WZXJ0aWNhbCBQYXR0ZXJuIFJlcGVhdDwvZHQ+PGRkPjAgaW48L2RkPjxkdD5Ib3Jpem9udGFsIFBhdHRlcm4gUmVwZWF0PC9kdD48ZGQ+MCBpbjwvZGQ+PGR0PjwvZHQ+PGRkPlM8L2RkPjxkdD5UZXN0cyBQYXNzZWQ8L2R0PjxkZD48c3BhbiBjbGFzcz0iZC1ibG9jayI+RU4xMDIxLTEgQ2lnYXJldHRlIC0gVVBIT0xTVEVSWTwvc3Bhbj48c3BhbiBjbGFzcz0iZC1ibG9jayI+QlM1ODUyIENpZ2FyZXR0ZSAtIFVQSE9MU1RFUlk8L3NwYW4+PHNwYW4gY2xhc3M9ImQtYmxvY2siPk5GUEEgMjYwL1VGQUMgQ2xhc3MgMSAtIFVQSE9MU1RFUlk8L3NwYW4+PHNwYW4gY2xhc3M9ImQtYmxvY2siPkNBTCAxMTcgLSBVUEhPTFNURVJZPC9zcGFuPjwvZGQ+PGR0PlByb2R1Y3QgVXNhZ2U8L2R0PjxkZD48ZGl2IGNsYXNzPSJkLWZsZXggYWxpZ24taXRlbXMtY2VudGVyIj48aW1nIHdpZHRoPSIzMiIgaGVpZ2h0PSIzMiIgY2xhc3M9InVzYWdlLWljb24iIHRpdGxlPSJDdXNoaW9ucyIgYWx0PSJDdXNoaW9ucyIgc3JjPSJodHRwczovL3d3dy5kZXNpZ25lcnNndWlsZC5jb20vaW1hZ2VzL2ljb25zL3RlY2hpbmZvL3VzYWdlLzEuZ2lmIiAvPjxzcGFuIGNsYXNzPSJkLWJsb2NrIj5DdXNoaW9uczwvc3Bhbj48L2Rpdj48ZGl2IGNsYXNzPSJkLWZsZXggYWxpZ24taXRlbXMtY2VudGVyIj48aW1nIHdpZHRoPSIzMiIgaGVpZ2h0PSIzMiIgY2xhc3M9InVzYWdlLWljb24iIHRpdGxlPSJDdXJ0YWlucyBBbmQgQmxpbmRzIiBhbHQ9IkN1cnRhaW5zIEFuZCBCbGluZHMiIHNyYz0iaHR0cHM6Ly93d3cuZGVzaWduZXJzZ3VpbGQuY29tL2ltYWdlcy9pY29ucy90ZWNoaW5mby91c2FnZS8yLmdpZiIgLz48c3BhbiBjbGFzcz0iZC1ibG9jayI+Q3VydGFpbnMgQW5kIEJsaW5kczwvc3Bhbj48L2Rpdj48ZGl2IGNsYXNzPSJkLWZsZXggYWxpZ24taXRlbXMtY2VudGVyIj48aW1nIHdpZHRoPSIzMiIgaGVpZ2h0PSIzMiIgY2xhc3M9InVzYWdlLWljb24iIHRpdGxlPSJMb29zZSBDb3ZlcnMiIGFsdD0iTG9vc2UgQ292ZXJzIiBzcmM9Imh0dHBzOi8vd3d3LmRlc2lnbmVyc2d1aWxkLmNvbS9pbWFnZXMvaWNvbnMvdGVjaGluZm8vdXNhZ2UvMy5naWYiIC8+PHNwYW4gY2xhc3M9ImQtYmxvY2siPkxvb3NlIENvdmVyczwvc3Bhbj48L2Rpdj48ZGl2IGNsYXNzPSJkLWZsZXggYWxpZ24taXRlbXMtY2VudGVyIj48aW1nIHdpZHRoPSIzMiIgaGVpZ2h0PSIzMiIgY2xhc3M9InVzYWdlLWljb24iIHRpdGxlPSJVcGhvbHN0ZXJ5IiBhbHQ9IlVwaG9sc3RlcnkiIHNyYz0iaHR0cHM6Ly93d3cuZGVzaWduZXJzZ3VpbGQuY29tL2ltYWdlcy9pY29ucy90ZWNoaW5mby91c2FnZS80LmdpZiIgLz48c3BhbiBjbGFzcz0iZC1ibG9jayI+VXBob2xzdGVyeTwvc3Bhbj48L2Rpdj48L2RkPjxkdD5Qcm9kdWN0IEFmdGVyIENhcmU8L2R0PjxkZD48ZGl2IGNsYXNzPSJkLWZsZXggYWxpZ24taXRlbXMtY2VudGVyIj48aW1nIHdpZHRoPSIzMiIgaGVpZ2h0PSIzMiIgY2xhc3M9InVzYWdlLWljb24iIHRpdGxlPSJEUlkgQ0xFQU4gLSBQIHByb2Nlc3MgKEdFTlRMRSkiIGFsdD0iRFJZIENMRUFOIC0gUCBwcm9jZXNzIChHRU5UTEUpIiBzcmM9Imh0dHBzOi8vd3d3LmRlc2lnbmVyc2d1aWxkLmNvbS9pbWFnZXMvaWNvbnMvdGVjaGluZm8vYWZ0ZXJjYXJlLzE3LmdpZiIgLz48c3BhbiBjbGFzcz0iZC1ibG9jayI+RFJZIENMRUFOIC0gUCBwcm9jZXNzIChHRU5UTEUpPC9zcGFuPjwvZGl2PjxkaXYgY2xhc3M9ImQtZmxleCBhbGlnbi1pdGVtcy1jZW50ZXIiPjxpbWcgd2lkdGg9IjMyIiBoZWlnaHQ9IjMyIiBjbGFzcz0idXNhZ2UtaWNvbiIgdGl0bGU9Ik1BQ0hJTkUgV0FTSCBAIDMwYyBHRU5UTEUgQ1lDTEUiIGFsdD0iTUFDSElORSBXQVNIIEAgMzBjIEdFTlRMRSBDWUNMRSIgc3JjPSJodHRwczovL3d3dy5kZXNpZ25lcnNndWlsZC5jb20vaW1hZ2VzL2ljb25zL3RlY2hpbmZvL2FmdGVyY2FyZS8yNC5naWYiIC8+PHNwYW4gY2xhc3M9ImQtYmxvY2siPk1BQ0hJTkUgV0FTSCBAIDMwYyBHRU5UTEUgQ1lDTEU8L3NwYW4+PC9kaXY+PGRpdiBjbGFzcz0iZC1mbGV4IGFsaWduLWl0ZW1zLWNlbnRlciI+PGltZyB3aWR0aD0iMzIiIGhlaWdodD0iMzIiIGNsYXNzPSJ1c2FnZS1pY29uIiB0aXRsZT0iSVJPTiBDT09MICgxIHNwb3QgLSAxMTBkZWcgYykiIGFsdD0iSVJPTiBDT09MICgxIHNwb3QgLSAxMTBkZWcgYykiIHNyYz0iaHR0cHM6Ly93d3cuZGVzaWduZXJzZ3VpbGQuY29tL2ltYWdlcy9pY29ucy90ZWNoaW5mby9hZnRlcmNhcmUvMjcuZ2lmIiAvPjxzcGFuIGNsYXNzPSJkLWJsb2NrIj5JUk9OIENPT0wgKDEgc3BvdCAtIDExMGRlZyBjKTwvc3Bhbj48L2Rpdj48ZGl2IGNsYXNzPSJkLWZsZXggYWxpZ24taXRlbXMtY2VudGVyIj48aW1nIHdpZHRoPSIzMiIgaGVpZ2h0PSIzMiIgY2xhc3M9InVzYWdlLWljb24iIHRpdGxlPSJOTyBUVU1CTEUgRFJZIiBhbHQ9Ik5PIFRVTUJMRSBEUlkiIHNyYz0iaHR0cHM6Ly93d3cuZGVzaWduZXJzZ3VpbGQuY29tL2ltYWdlcy9pY29ucy90ZWNoaW5mby9hZnRlcmNhcmUvNDcuZ2lmIiAvPjxzcGFuIGNsYXNzPSJkLWJsb2NrIj5OTyBUVU1CTEUgRFJZPC9zcGFuPjwvZGl2PjxkaXYgY2xhc3M9ImQtZmxleCBhbGlnbi1pdGVtcy1jZW50ZXIiPjxpbWcgd2lkdGg9IjMyIiBoZWlnaHQ9IjMyIiBjbGFzcz0idXNhZ2UtaWNvbiIgdGl0bGU9Ik5PIEJMRUFDSCIgYWx0PSJOTyBCTEVBQ0giIHNyYz0iaHR0cHM6Ly93d3cuZGVzaWduZXJzZ3VpbGQuY29tL2ltYWdlcy9pY29ucy90ZWNoaW5mby9hZnRlcmNhcmUvNTAuZ2lmIiAvPjxzcGFuIGNsYXNzPSJkLWJsb2NrIj5OTyBCTEVBQ0g8L3NwYW4+PC9kaXY+PC9kZD48ZHQ+QWRkaXRpb25hbCBJbmZvPC9kdD48ZGQ+RWFzeWNsZWFuIFBsdXMuIEFudGktbWljcm9iaWFsLCBtb2lzdHVyZSBiYXJyaWVyLCBtaWxkZXcgYW5kIG9kb3VyIHJlc2lzdGFudC4gU3VpdGFibGUgZm9yIHVzZSBpbiB0aGUgaGVhbHRoIGNhcmUgc2VjdG9yLjwvZGQ+","IsShop":true,"HeaderBanners":[],"HasHeaderBanners":false,"FooterBanners":[],"HasFooterBanners":false,"EcommercePopupBanners":[],"HasEcommercePopupBanners":false,"Banners":[{"id":12,"name":"One","banners":[{"bannerId":8436,"name":"AW22 USA Shop 12","version":39,"sortOrder":1,"overlayText":"NEW RUGS >","altText":"NEW RUGS >","titleText":"NEW RUGS >","width":1024,"height":1024,"linkURL":"/us/rugs/l1044","newWindow":false,"foregroundColour":"#000000","backgroundColour":"#ffffff","fontClass":"default-text-bold text-banner-center","restrictions":{"menuIds":[71,92],"siteSectionIds":null,"pageIds":null}},{"bannerId":6325,"name":"Christian Lacroix","version":11,"sortOrder":2,"overlayText":"","altText":null,"titleText":null,"width":1024,"height":394,"linkURL":"/us/christian-lacroix/l1397","newWindow":false,"foregroundColour":"#000000","backgroundColour":"#ffffff","fontClass":"default-text","restrictions":{"menuIds":[11,45,72,91,108],"siteSectionIds":null,"pageIds":null}},{"bannerId":4116,"name":"Lookbooks 12 (Inspiration)","version":6,"sortOrder":3,"overlayText":"","altText":null,"titleText":null,"width":342,"height":320,"linkURL":"/us/lookbooks/l1179","newWindow":false,"foregroundColour":"#000000","backgroundColour":"#ffffff","fontClass":null,"restrictions":{"menuIds":[12,66,106],"siteSectionIds":null,"pageIds":null}}]},{"id":13,"name":"Two","banners":[{"bannerId":6978,"name":"RALPH LAUREN USA MENU","version":26,"sortOrder":1,"overlayText":"","altText":null,"titleText":null,"width":1024,"height":394,"linkURL":"/us/fabric/designers-guild/ralph-lauren-fabrics/l1842","newWindow":false,"foregroundColour":"#000000","backgroundColour":"#ffffff","fontClass":null,"restrictions":{"menuIds":[72,92],"siteSectionIds":null,"pageIds":null}},{"bannerId":6977,"name":"SS21 USA Shop 13 shipping","version":22,"sortOrder":2,"overlayText":"","altText":null,"titleText":null,"width":1024,"height":1024,"linkURL":"/us/delivery-and-returns/l1144","newWindow":false,"foregroundColour":"#000000","backgroundColour":"#ffffff","fontClass":null,"restrictions":{"menuIds":[71],"siteSectionIds":null,"pageIds":null}},{"bannerId":5320,"name":"Films 13 (Inspiration)","version":9,"sortOrder":3,"overlayText":"","altText":null,"titleText":null,"width":1024,"height":958,"linkURL":"/us/films/l1180","newWindow":false,"foregroundColour":"#000000","backgroundColour":"#ffffff","fontClass":null,"restrictions":{"menuIds":[12,66,106],"siteSectionIds":null,"pageIds":null}}]},{"id":14,"name":"Three","banners":[{"bannerId":8442,"name":"AW22 USA Shop 14","version":32,"sortOrder":1,"overlayText":"NEW BEDDING >","altText":"NEW BEDDING >","titleText":"NEW BEDDING >","width":1024,"height":1024,"linkURL":"/us/all-bedding/l1019","newWindow":false,"foregroundColour":"#000000","backgroundColour":"#ffffff","fontClass":"default-text-bold text-banner-center","restrictions":{"menuIds":[71,92],"siteSectionIds":null,"pageIds":null}},{"bannerId":4114,"name":"Blog 14 (Inspiration)","version":3,"sortOrder":2,"overlayText":"","altText":null,"titleText":null,"width":1024,"height":958,"linkURL":"/us/dg-world/blog/l601","newWindow":false,"foregroundColour":"#000000","backgroundColour":"#ffffff","fontClass":null,"restrictions":{"menuIds":[12,66,106],"siteSectionIds":null,"pageIds":null}},{"bannerId":2585,"name":"USA LIFESTYLE MENU","version":13,"sortOrder":3,"overlayText":"","altText":null,"titleText":null,"width":1024,"height":950,"linkURL":"/us/trade-login/l104","newWindow":false,"foregroundColour":"#000000","backgroundColour":"#ffffff","fontClass":null,"restrictions":{"menuIds":[90],"siteSectionIds":null,"pageIds":null}},{"bannerId":1809,"name":"Royal Collection","version":11,"sortOrder":4,"overlayText":"","altText":null,"titleText":null,"width":1024,"height":394,"linkURL":"/us/the-royal-collection/l1396","newWindow":false,"foregroundColour":"#000000","backgroundColour":"#ffffff","fontClass":"default-text","restrictions":{"menuIds":[45,72,91,108],"siteSectionIds":null,"pageIds":null}}]},{"id":15,"name":"Four","banners":[{"bannerId":8437,"name":"AW22 UK Shop 15","version":40,"sortOrder":1,"overlayText":"NEW PILLOWS >","altText":"NEW PILLOWS >","titleText":"NEW PILLOWS >","width":1024,"height":1024,"linkURL":"/us/decorative-pillows/l1046","newWindow":false,"foregroundColour":"#000000","backgroundColour":"#ffffff","fontClass":"default-text-bold text-banner-center","restrictions":{"menuIds":[71,92],"siteSectionIds":null,"pageIds":null}},{"bannerId":4115,"name":"News & Events 15 (Inspiration)","version":4,"sortOrder":2,"overlayText":"","altText":null,"titleText":null,"width":1024,"height":958,"linkURL":"/us/dg-world/news-and-events/l602","newWindow":false,"foregroundColour":"#000000","backgroundColour":"#ffffff","fontClass":"default-text-bold text-banner-center","restrictions":{"menuIds":[12,66,106],"siteSectionIds":null,"pageIds":null}},{"bannerId":1805,"name":"William Yeoward","version":10,"sortOrder":3,"overlayText":"","altText":null,"titleText":null,"width":1024,"height":394,"linkURL":"/us/william-yeoward/l1399","newWindow":false,"foregroundColour":"#000000","backgroundColour":"#ffffff","fontClass":"default-text","restrictions":{"menuIds":[11,45,72,91,108],"siteSectionIds":null,"pageIds":null}}]},{"id":16,"name":"Five","banners":[{"bannerId":7779,"name":"Brands English Heritage ","version":79,"sortOrder":1,"overlayText":"","altText":"English Heritage ","titleText":"English Heritage ","width":1024,"height":394,"linkURL":"/us/english-heritage-by-designers-guild/l1852","newWindow":false,"foregroundColour":"#000000","backgroundColour":"#ffffff","fontClass":null,"restrictions":{"menuIds":[11,45,72,91,103,108],"siteSectionIds":null,"pageIds":null}},{"bannerId":4118,"name":"Social Media 16 (Inspiration)","version":6,"sortOrder":2,"overlayText":"","altText":null,"titleText":null,"width":1024,"height":958,"linkURL":"/us/dg-world/dgyourspace/a26","newWindow":false,"foregroundColour":"#000000","backgroundColour":"#ffffff","fontClass":null,"restrictions":{"menuIds":[12,66,106],"siteSectionIds":null,"pageIds":null}}]},{"id":17,"name":"Six","banners":[{"bannerId":4113,"name":"About Us 17 (Inspiration)","version":3,"sortOrder":1,"overlayText":"","altText":null,"titleText":null,"width":1024,"height":958,"linkURL":"/us/company-profile/l1004","newWindow":false,"foregroundColour":"#000000","backgroundColour":"#ffffff","fontClass":null,"restrictions":{"menuIds":[12,66,106],"siteSectionIds":null,"pageIds":null}},{"bannerId":2117,"name":"Brands Intro EN 17","version":18,"sortOrder":2,"overlayText":"","altText":null,"titleText":null,"width":1024,"height":394,"linkURL":"/us/john-derian/l1521","newWindow":false,"foregroundColour":"#000000","backgroundColour":"#ffffff","fontClass":"default-text","restrictions":{"menuIds":[45,72,91,108],"siteSectionIds":null,"pageIds":null}}]}],"Hotspots":[],"RecentlyViewed":[],"MasterDefinition":{"SiteSectionID":null,"TitleTag":"Ingleton Sienna Fabric | Designers Guild Essentials","MetaDescription":"An Easyclean Plus tweed inspired weave with a subtle felted effect finish. Anti-microbial, waterproof with all the benefits of our washable Easyclean finis","BackInStockReminder":null,"ItemsInBasket":0.0,"UrlBreakdown":{"ContentType":1,"ContentId":35817,"ContentDate":"2022-08-18T00:00:00","SemanticString":"fabric/designers-guild-essentials/ingleton-sienna-fabric","countryDetails":{"CountryLanguageID":5,"RegionID":2,"CountryID":238,"CountryCode":"US","LanguageID":2,"SortOrder":125,"Name":"United States","URL":"us","DotNetCulture":"en-US","ShopEnabled":true,"LanguageCode":"us","LanguageDotNetCulture":"en-US","MertexCurrencyCode":"USD","CurrencyCode":"USD","PriceListID":2,"AllowTradeOrders":false,"AcceptAmazonPay":true,"BuyOnlineRedirectAllowed":false,"EcommerceEnabled":true,"SamplesEnabled":false},"ColonyRedirectUrl":"","ColonyRedirectForceCountryLanguageID":null,"ColonyRedirectPermanent":null,"contentTypeAndIdNotFound":false,"CountryAwareness":{"Match":true,"Culture":null,"objCountryItem":{"CountryLanguageID":0,"RegionID":0,"CountryID":0,"CountryCode":null,"LanguageID":0,"SortOrder":0,"Name":null,"URL":null,"DotNetCulture":null,"ShopEnabled":false,"LanguageCode":null,"LanguageDotNetCulture":null,"MertexCurrencyCode":null,"CurrencyCode":null,"PriceListID":null,"AllowTradeOrders":false,"AcceptAmazonPay":false,"BuyOnlineRedirectAllowed":false,"EcommerceEnabled":false,"SamplesEnabled":false}},"GeoIPCulture":null},"GoogleHrefs":[{"hreflang":"de","href":"https://www.designersguild.com/de/fabric/designers-guild-essentials/ingleton-sienna-fabric/p35817"},{"hreflang":"fr","href":"https://www.designersguild.com/fr/fabric/designers-guild-essentials/ingleton-sienna-fabric/p35817"},{"hreflang":"en-gb","href":"https://www.designersguild.com/uk/fabric/designers-guild-essentials/ingleton-sienna-fabric/p35817"},{"hreflang":"en-se","href":"https://www.designersguild.com/se/fabric/designers-guild-essentials/ingleton-sienna-fabric/p35817"},{"hreflang":"en-us","href":"https://www.designersguild.com/us/fabric/designers-guild-essentials/ingleton-sienna-fabric/p35817"},{"hreflang":"es","href":"https://www.designersguild.com/es/fabric/designers-guild-essentials/ingleton-sienna-fabric/p35817"},{"hreflang":"it-it","href":"https://www.designersguild.com/it/fabric/designers-guild-essentials/ingleton-sienna-fabric/p35817"},{"hreflang":"en-nl","href":"https://www.designersguild.com/nl/fabric/designers-guild-essentials/ingleton-sienna-fabric/p35817"},{"hreflang":"ru","href":"https://www.designersguild.com/ru/fabric/designers-guild-essentials/ingleton-sienna-fabric/p35817"},{"hreflang":"ja-jp","href":"https://www.designersguild.com/jp/fabric/designers-guild-essentials/ingleton-sienna-fabric/p35817"},{"hreflang":"en-be","href":"https://www.designersguild.com/be/fabric/designers-guild-essentials/ingleton-sienna-fabric/p35817"},{"hreflang":"en-au","href":"https://www.designersguild.com/au/fabric/designers-guild-essentials/ingleton-sienna-fabric/p35817"},{"hreflang":"en-dk","href":"https://www.designersguild.com/dk/fabric/designers-guild-essentials/ingleton-sienna-fabric/p35817"},{"hreflang":"en","href":"https://www.designersguild.com/eu/fabric/designers-guild-essentials/ingleton-sienna-fabric/p35817"},{"hreflang":"en-no","href":"https://www.designersguild.com/no/fabric/designers-guild-essentials/ingleton-sienna-fabric/p35817"},{"hreflang":"de-at","href":"https://www.designersguild.com/at/fabric/designers-guild-essentials/ingleton-sienna-fabric/p35817"},{"hreflang":"de-ch","href":"https://www.designersguild.com/de-ch/fabric/designers-guild-essentials/ingleton-sienna-fabric/p35817"},{"hreflang":"fr-ch","href":"https://www.designersguild.com/fr-ch/fabric/designers-guild-essentials/ingleton-sienna-fabric/p35817"},{"hreflang":"en","href":"https://www.designersguild.com/row/fabric/designers-guild-essentials/ingleton-sienna-fabric/p35817"},{"hreflang":"en-nz","href":"https://www.designersguild.com/nz/fabric/designers-guild-essentials/ingleton-sienna-fabric/p35817"},{"hreflang":"en-ie","href":"https://www.designersguild.com/ie/fabric/designers-guild-essentials/ingleton-sienna-fabric/p35817"},{"hreflang":"fi-fi","href":"https://www.designersguild.com/fi/fabric/designers-guild-essentials/ingleton-sienna-fabric/p35817"},{"hreflang":"x-default","href":"https://www.designersguild.com/fabric/designers-guild-essentials/ingleton-sienna-fabric/p35817"}],"CountryDropDown":{"countryDropDownItems":[{"CountryID":81,"Code":null,"LanguageID":1,"RegionID":3,"LanguageCode":"en","Country":"UK","Region":"Europe","URL":"uk","URLKeywords":"","SortOrder":1,"PageID":0},{"CountryID":15,"Code":null,"LanguageID":4,"RegionID":3,"LanguageCode":"de","Country":"Austria","Region":"Europe","URL":"at","URLKeywords":"","SortOrder":11,"PageID":0},{"CountryID":23,"Code":null,"LanguageID":1,"RegionID":3,"LanguageCode":"en","Country":"Belgium","Region":"Europe","URL":"be","URLKeywords":"","SortOrder":12,"PageID":0},{"CountryID":62,"Code":null,"LanguageID":1,"RegionID":3,"LanguageCode":"en","Country":"Denmark","Region":"Europe","URL":"dk","URLKeywords":"","SortOrder":13,"PageID":0},{"CountryID":74,"Code":null,"LanguageID":15,"RegionID":3,"LanguageCode":"fi","Country":"Finland","Region":"Europe","URL":"fi","URLKeywords":"","SortOrder":15,"PageID":0},{"CountryID":79,"Code":null,"LanguageID":3,"RegionID":3,"LanguageCode":"fr","Country":"France","Region":"Europe","URL":"fr","URLKeywords":"bienvenue-chez-designers-guild","SortOrder":16,"PageID":0},{"CountryID":60,"Code":null,"LanguageID":4,"RegionID":3,"LanguageCode":"de","Country":"Germany","Region":"Europe","URL":"de","URLKeywords":"","SortOrder":17,"PageID":0},{"CountryID":106,"Code":null,"LanguageID":1,"RegionID":3,"LanguageCode":"en","Country":"Ireland","Region":"Europe","URL":"ie","URLKeywords":"","SortOrder":18,"PageID":0},{"CountryID":114,"Code":null,"LanguageID":6,"RegionID":3,"LanguageCode":"it","Country":"Italy","Region":"Europe","URL":"it","URLKeywords":"","SortOrder":19,"PageID":0},{"CountryID":170,"Code":null,"LanguageID":13,"RegionID":3,"LanguageCode":"en","Country":"Netherlands","Region":"Europe","URL":"nl","URLKeywords":"","SortOrder":20,"PageID":0},{"CountryID":71,"Code":null,"LanguageID":5,"RegionID":3,"LanguageCode":"es","Country":"Spain","Region":"Europe","URL":"es","URLKeywords":"","SortOrder":23,"PageID":0},{"CountryID":202,"Code":null,"LanguageID":1,"RegionID":3,"LanguageCode":"en","Country":"Sweden","Region":"Europe","URL":"se","URLKeywords":"","SortOrder":24,"PageID":0},{"CountryID":171,"Code":null,"LanguageID":1,"RegionID":3,"LanguageCode":"en","Country":"Norway","Region":"Europe","URL":"no","URLKeywords":"","SortOrder":52,"PageID":0},{"CountryID":118,"Code":null,"LanguageID":11,"RegionID":4,"LanguageCode":"jp","Country":"Nihon","Region":"Africa, Asia & the Middle East","URL":"jp","URLKeywords":"","SortOrder":71,"PageID":0},{"CountryID":46,"Code":null,"LanguageID":3,"RegionID":3,"LanguageCode":"fr","Country":"Switzerland","Region":"Europe","URL":"fr-ch","URLKeywords":"bienvenue-chez-designers-guild","SortOrder":102,"PageID":0},{"CountryID":46,"Code":null,"LanguageID":4,"RegionID":3,"LanguageCode":"de","Country":"Switzerland","Region":"Europe","URL":"de-ch","URLKeywords":"","SortOrder":103,"PageID":0},{"CountryID":196,"Code":null,"LanguageID":10,"RegionID":3,"LanguageCode":"ru","Country":"Russian Federation","Region":"Europe","URL":"ru","URLKeywords":"","SortOrder":109,"PageID":0},{"CountryID":238,"Code":null,"LanguageID":2,"RegionID":2,"LanguageCode":"us","Country":"United States","Region":"North America","URL":"us","URLKeywords":"","SortOrder":125,"PageID":0},{"CountryID":16,"Code":null,"LanguageID":12,"RegionID":6,"LanguageCode":"au","Country":"Australia","Region":"Australasia","URL":"au","URLKeywords":"","SortOrder":150,"PageID":0},{"CountryID":175,"Code":null,"LanguageID":18,"RegionID":6,"LanguageCode":"nz","Country":"New Zealand","Region":"Australasia","URL":"nz","URLKeywords":"","SortOrder":151,"PageID":0},{"CountryID":67,"Code":null,"LanguageID":1,"RegionID":3,"LanguageCode":"en","Country":"Other Countries in Europe","Region":"Europe","URL":"eu","URLKeywords":"","SortOrder":255,"PageID":0},{"CountryID":51,"Code":null,"LanguageID":1,"RegionID":4,"LanguageCode":"en","Country":"Rest of the World","Region":"Africa, Asia & the Middle East","URL":"row","URLKeywords":"","SortOrder":255,"PageID":0}]},"ProductTypeDropDown":{"ProductTypes":[{"ProductTypeID":15,"Name":"Fabric","SortOrder":0,"ProductPageIDs":null,"FormValue":"fabric"},{"ProductTypeID":18,"Name":"Wallpaper","SortOrder":0,"ProductPageIDs":null,"FormValue":"wallpaper"},{"ProductTypeID":10,"Name":"Rug","SortOrder":0,"ProductPageIDs":null,"FormValue":"rug"},{"ProductTypeID":4,"Name":"Throw Pillow","SortOrder":0,"ProductPageIDs":null,"FormValue":"throw+pillow"},{"ProductTypeID":1,"Name":"Bed Linen","SortOrder":0,"ProductPageIDs":null,"FormValue":"bed+linen"},{"ProductTypeID":2,"Name":"Throw","SortOrder":0,"ProductPageIDs":null,"FormValue":"throw"}]},"TradeMember":false,"TradeAllowed":false,"CanViewRRPs":true,"LoginStatus":0,"UserName":null},"Visitor":{"visitorDbId":186235441,"FullName":null,"Email":null,"Culture":null,"VisitorCreatedDT":"0001-01-01T00:00:00","memberId":null,"tradePriceListId":null,"memberTradeAccountNumber":null,"memberTradeAccountID":null,"memberDisplayTradePrice":false,"memberTradeDataSourceJson":null,"tradePermissionAccountAdmin":false,"tradePermissionPlaceOrder":false,"tradePermissionViewAccounts":false,"tradePermissionDownloadPricelistsBrochures":false,"tradePermissionDownloadProductFeeds":false},"Basket":{"basketTotals":[{"TotalQuantity":0.00,"TotalPrice":null,"TotalGiftVoucher":null,"PromotionalMessage":"FREE standard USA delivery on all orders for a limited time only"}],"basketDetails":[]},"DotDigitalBehaviourProfile":{"WebBehaviourTrackingProfileID":"DM-3990244702-01"},"Scrapbook":{"Images":[]},"TradeOrderingAllowed":false,"SearchTerm":null,"ProductType":null,"LanguageID":2,"CountryID":238,"Date":"2022-08-18T00:00:00","ContentType":1,"ContentID":35817,"SiteSectionID":null,"ShowRecentlyViewed":true,"Partial":null}
{"ImageID":131257,"SortOrder":0,"AltText":"ingleton - sienna","Overlay":null,"MaxWidth":null,"ApproximateImageSize":5}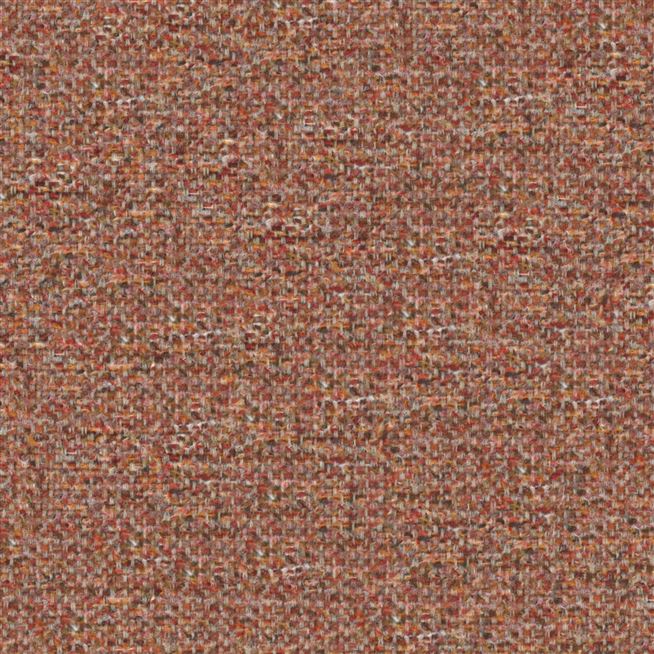 {"ImageID":137973,"SortOrder":1,"AltText":null,"Overlay":null,"MaxWidth":null,"ApproximateImageSize":5}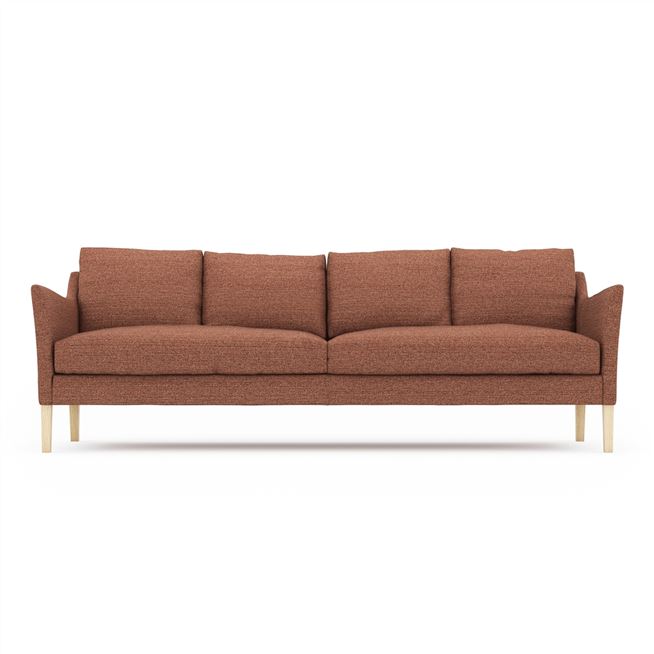 {"ImageID":137976,"SortOrder":2,"AltText":null,"Overlay":null,"MaxWidth":null,"ApproximateImageSize":5}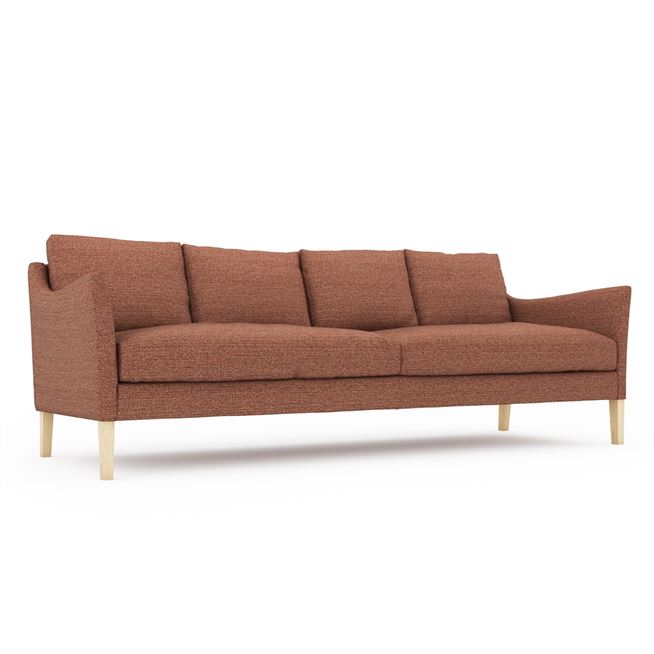 {"ImageID":137992,"SortOrder":3,"AltText":null,"Overlay":null,"MaxWidth":null,"ApproximateImageSize":5}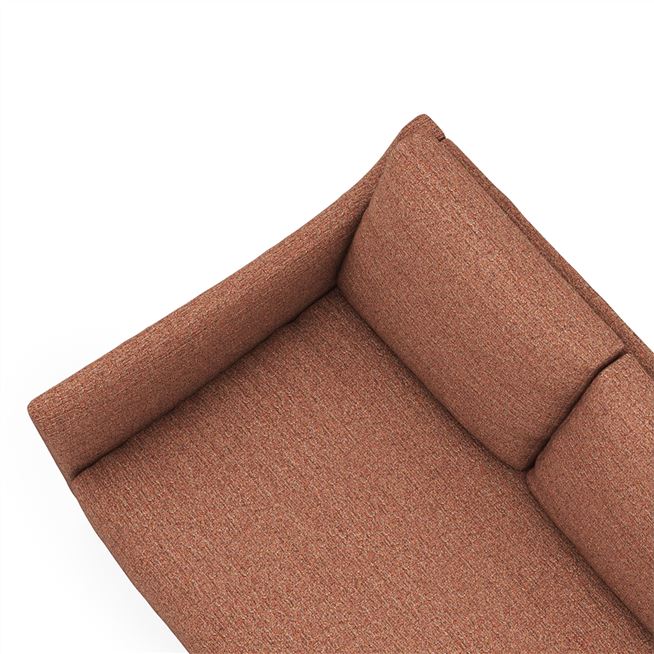 {"ImageID":138265,"SortOrder":4,"AltText":null,"Overlay":null,"MaxWidth":null,"ApproximateImageSize":5}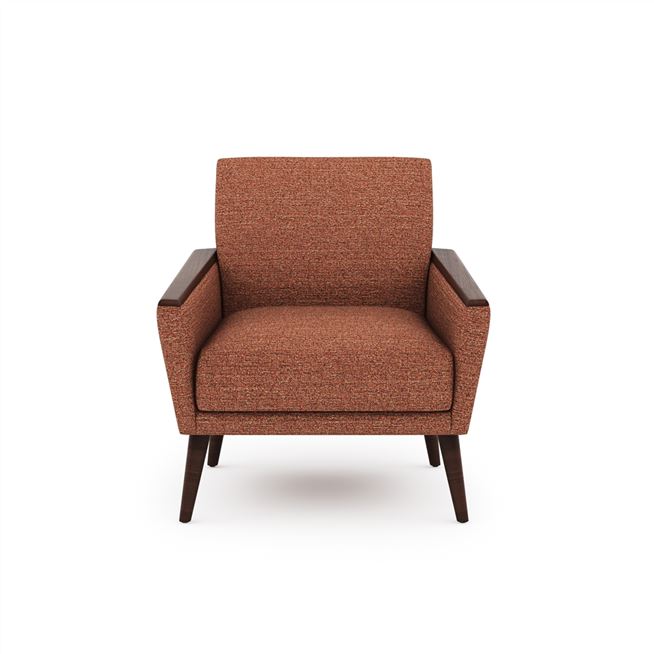 {"ImageID":138282,"SortOrder":5,"AltText":null,"Overlay":null,"MaxWidth":null,"ApproximateImageSize":5}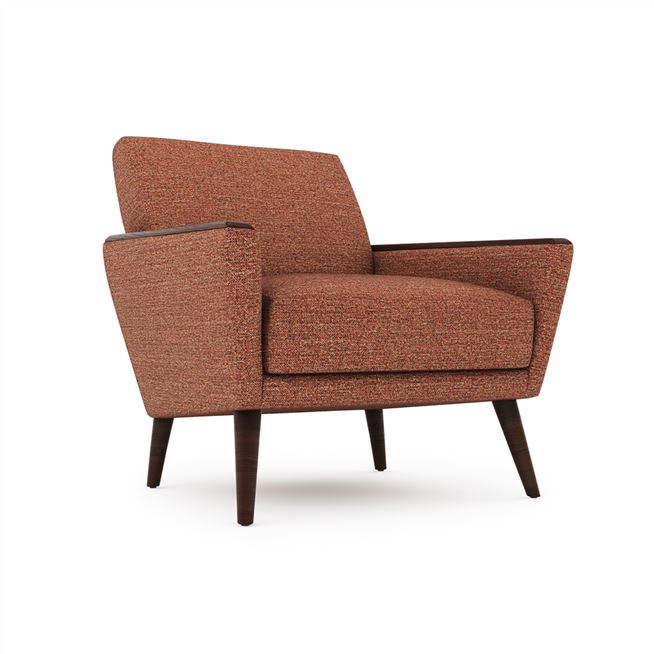 {"ImageID":138286,"SortOrder":6,"AltText":null,"Overlay":null,"MaxWidth":null,"ApproximateImageSize":5}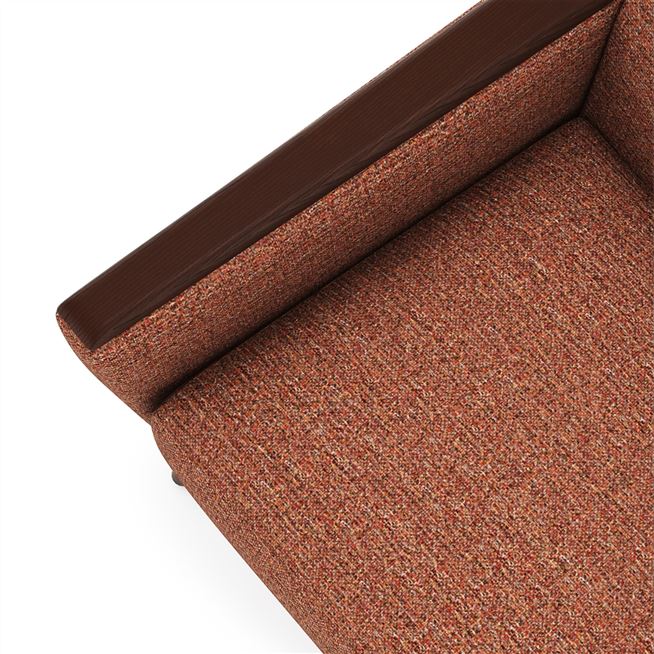 Ingleton Sienna
Designers Guild Essentials
Fabric
---
---
{"imageId":131257,"templateImageId":2,"altText":"Ingleton - Sienna Cutting","titleText":"Ingleton - Sienna Cutting","sortOrder":0}
"FDG2948/07"

Colour
Sienna
Code
FDG2948/07
---
An Easyclean Plus tweed inspired weave with a subtle felted effect finish. Anti-microbial, waterproof with all the benefits of our washable Easyclean finish, Ingleton is available in 22 versatile shades each with blended tones of colour. Whether for contract or domestic interior applications, the OEKO-TEX® Standard 100 approval gives added confidence.
Collection(s)

Composition

66% Pp 25% Pa 9% Pl

UK/EIRE Flamcode

(UK Flamcode K) Must FR treat upholstery in UK/Eire

Width

56 in

Weight

11.5 oz/sq.yd

Martindale

40000

Pattern Match

Plain

Vertical Pattern Repeat

0 in

Horizontal Pattern Repeat

0 in
S

Tests Passed

EN1021-1 Cigarette - UPHOLSTERY

BS5852 Cigarette - UPHOLSTERY

NFPA 260/UFAC Class 1 - UPHOLSTERY

CAL 117 - UPHOLSTERY

Product Usage

Cushions

Curtains And Blinds

Loose Covers

Upholstery

Product After Care

DRY CLEAN - P process (GENTLE)

MACHINE WASH @ 30c GENTLE CYCLE

IRON COOL (1 spot - 110deg c)

NO TUMBLE DRY

NO BLEACH

Additional Info

Easyclean Plus. Anti-microbial, moisture barrier, mildew and odour resistant. Suitable for use in the health care sector.