Moodboard: Ethereal modernity
{"ImageID":102218,"SortOrder":0,"AltText":"Moodboard: Ethereal modernity ","Overlay":null,"MaxWidth":null,"ImageSize":12,"ForceLazyLoading":false}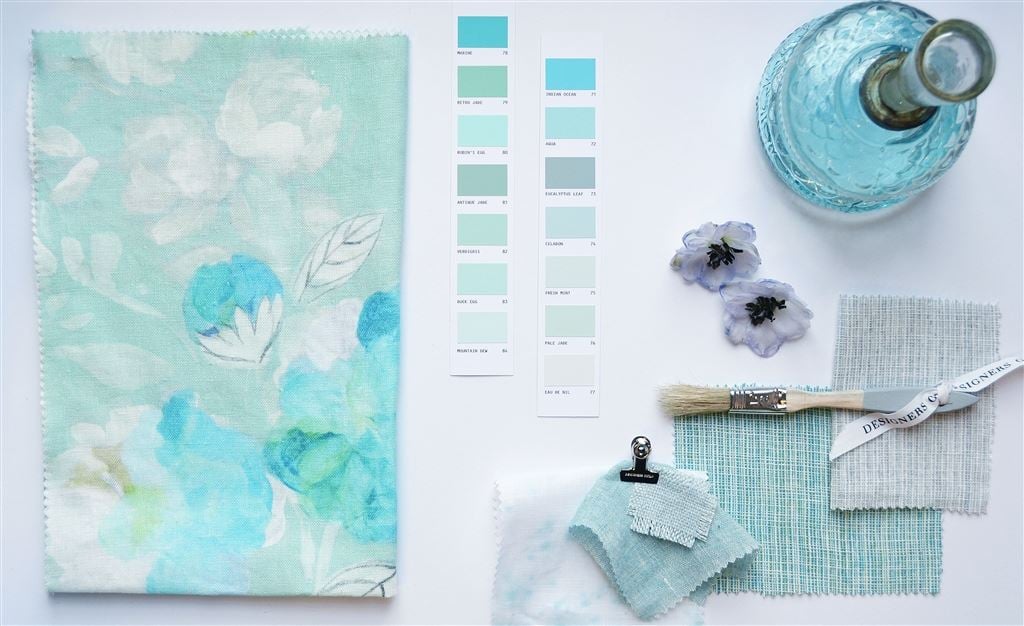 MAY 2018
This month we are inspired by glassy, delicate aqua tones that blur the fringes of blue and green. This palette is incredibly versatile and possess an innate elegance that perfectly balances formality and insouciance.
Our Pontoise fabric print is a classic chinoiserie print with a difference. Pencil shaded birds and blossoms are beautifully contrasted against a watercolour background. With the added touch of grey from the pencil line, this gives the design a modern edge.
Texture is the perfect way to add warmth and richness with our Lauzerie voile fabrics. Shiny reflective hard surfaces such as glass work beautifully with this palette, allowing light to bounce around the room in different ways.
Explore our collections here.
Vintage perfume bottle available in-store.