LAYER UP WITH OUR RUGS
{"ImageID":148482,"SortOrder":0,"AltText":"LAYER UP WITH OUR RUGS ","Overlay":null,"MaxWidth":null,"ImageSize":12,"ForceLazyLoading":false}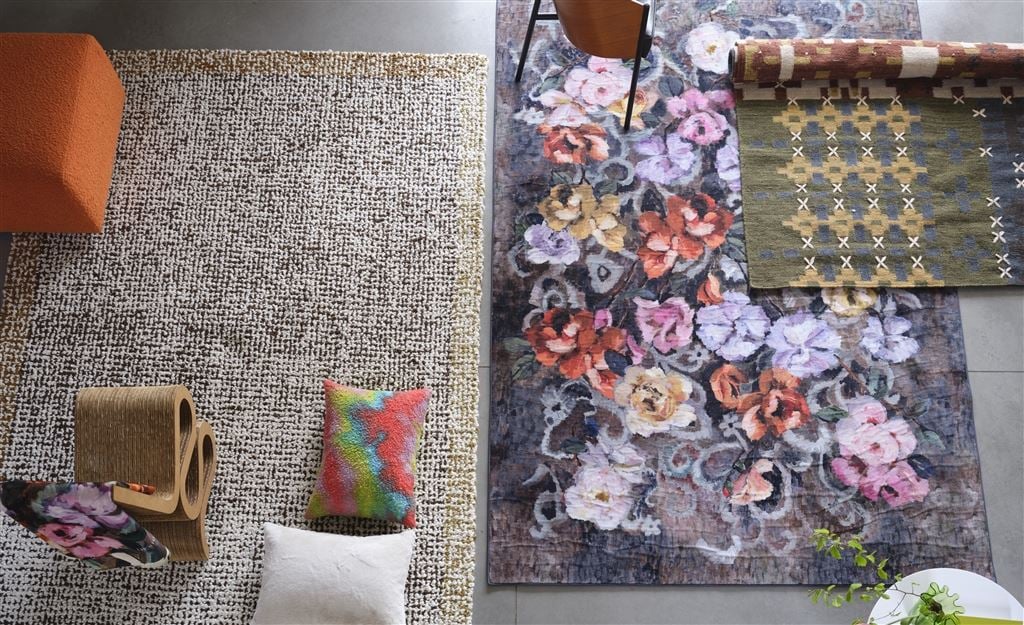 {"ImageID":135629,"SortOrder":1,"AltText":"LAYER UP WITH OUR RUGS ","Overlay":null,"MaxWidth":null,"ImageSize":12,"ForceLazyLoading":false}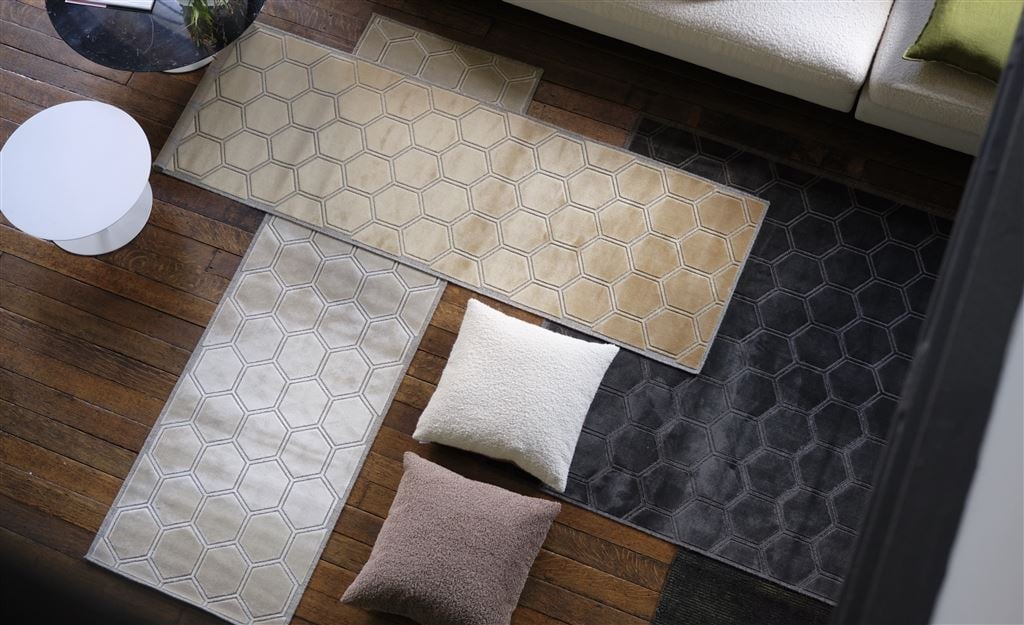 {"ImageID":115682,"SortOrder":2,"AltText":"LAYER UP WITH OUR RUGS ","Overlay":null,"MaxWidth":null,"ImageSize":12,"ForceLazyLoading":false}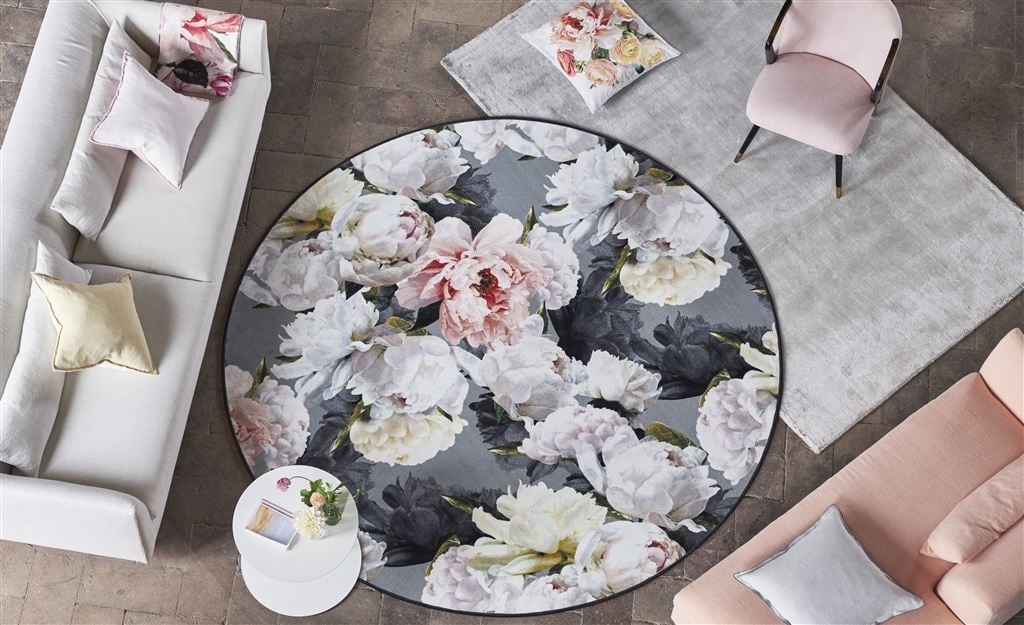 {"ImageID":147235,"SortOrder":3,"AltText":"LAYER UP WITH OUR RUGS ","Overlay":null,"MaxWidth":null,"ImageSize":12,"ForceLazyLoading":false}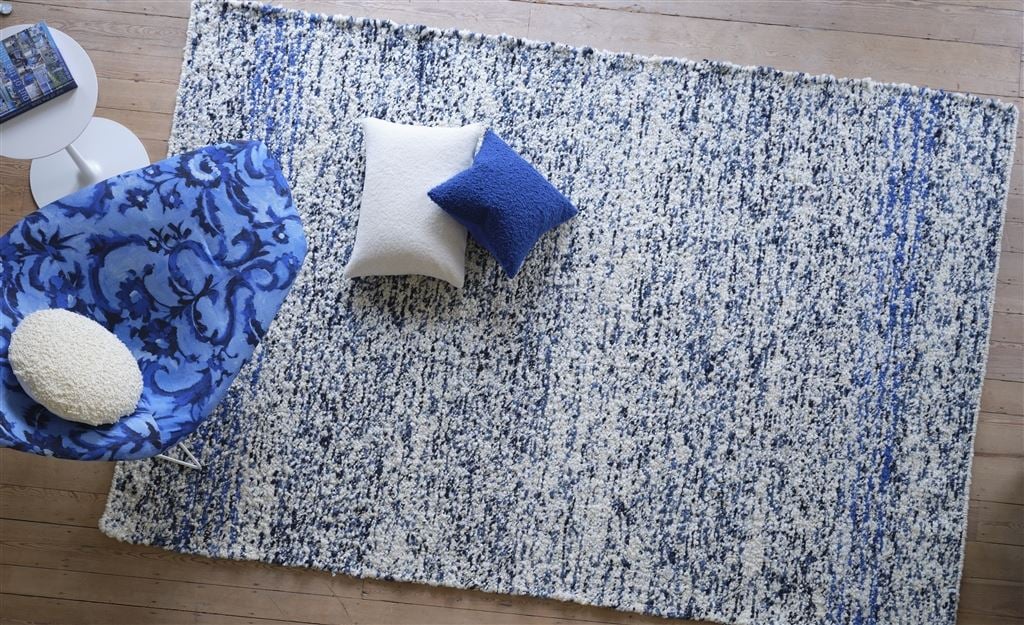 At Designers Guild, we are all about the detail in design. Nowhere is this more evident than in our fabulous range of rugs – we use different yarns, shades and textures and complex weaving methods to carefully curate them, each rug has a particular mood and style. Whether it's florals, geometrics or plains that you like – we have it all, whatever your style. A rug is the perfect way to add depth and an easy decorative detail that enhances the room.
Rugs add a note of richness and warmth to your room and layering them up is the perfect way to create a contemporary feel whilst adding individual character and style to your space.
Start with a plain or shaded rug > - we have so many to choose from – in wool or viscose depending on the traffic in your space, treat this as the anchor to your layering. Choose from a variety of textures - luxurious, hand tufted pure wool or glossy bamboo- viscose to hard wearing deep-pile wool and wool mixes, our collection offers you a broad range of designs and colours in a supreme quality.
Then add your design style - a floral or graphic geometrics or stripes > – mix up the shapes and the designs to create your own individual look.