DG at Home | Colour curation with Lucinda Chambers
{"ImageID":141544,"SortOrder":0,"AltText":"DG at Home | Colour curation with Lucinda Chambers ","Overlay":null,"MaxWidth":null,"ImageSize":12,"ForceLazyLoading":false}

Designers Guild at Home | House Guest Issue
Colour Curation with Lucinda Chambers
We love nothing better than speaking to fellow creative enthusiasts about their colourful curations and this week's House Guest is with former British Vogue fashion director and co-founder of digital platform, Collagerie Lucinda Chambers, whose unique flair and eye for all things stylish is internationally renowned.
Collagerie features an incredible edit of fashion and lifestyle products, creating a wonderful glimpse of your
extraordinary vision - what was the idea behind it?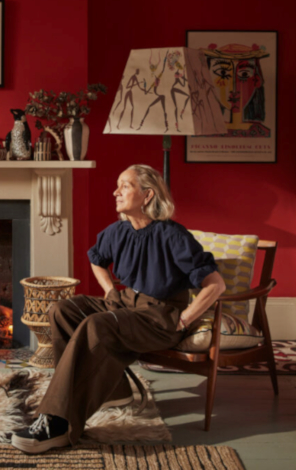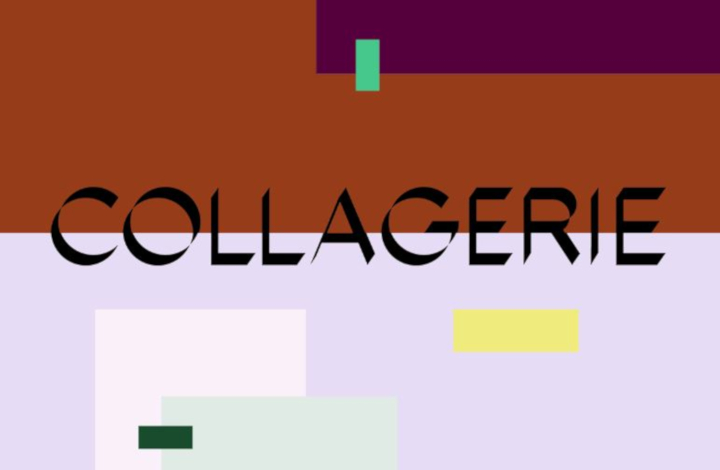 Photo Credit: Kensington Leverne for Inigo
"Collagerie was started to solve our problem! Where could we go shopping, beautifully. Who would have fashion and interiors which reflected how we wear clothes and how we wanted our homes to look? The mix of prices, the new discoveries, the brands to know, beautiful product all in one wonderful space… we couldn't think of anyone or anywhere that reflected this so we HAD to start Collagerie. We also knew that we weren't so weird and wonderful that there wouldn't be thousands, millions of women who felt exactly the same as us."
Where do you find your inspiration?
"Literally everywhere! I can find a leaf on the pavement or lamp in a car boot that can be the starting point for something. I try and see a lot. Exhibitions, when we are allowed, film, photography, it all feeds the mind. I think I see the world quite a lot in terms of pictures. When I am doing a piece of content for Collagerie, how it looks, visually as well as very importantly what the product is like, is hugely important. I think one of the most important things you can do is to inspire people. To do this you have to be inspired yourself so I try and keep an open mind as well as keeping my eyes open at all times."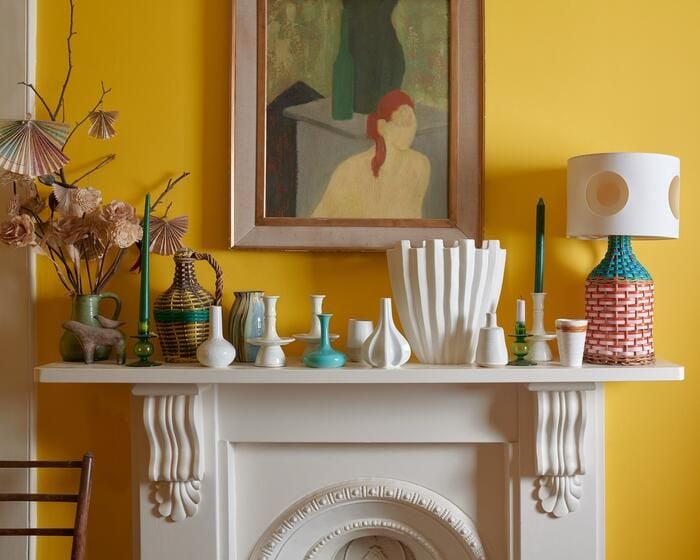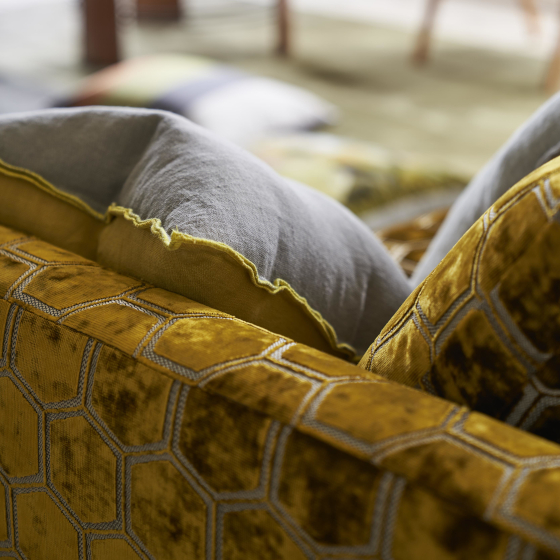 How would you describe your home interior?
"My home is colourful. I just can't help it. I look at white minimal houses and sometimes wish I could be as restrained… but I can't. I enjoy so many things about colour, texture, patterns and print. For me it's incredible to play around all the time so the home is a very movable feast. There isn't anything that matches or is 'one note', vintage finds sit next to Ikea which rub along happily with Conran. Nothing is off limits or no-go areas! I love painting a wall a different colour to see a certain painting against it, so it really is always in a constant state of change."
You pair colours in a unique and creative way – what are your favourite combinations?
"One of my favourite things to do is to put colours together. For some reason I always think of colours talking. They either speak to each other or they don't. And that can be a restful conversation or a shouting match. I like them all. For instance, my hall is brown and blue grey with a fine black line in between. Now that's like a low whisper of chat, but the red and yellow and grey in the TV room is a loud family discussion! I think it depends on where the colours are going to be and what I will be doing in that room that determines quite a lot of colour choices. But for me, a surface of anything is a colour opportunity!"
What is your opinion on the correlation between fashion and interiors?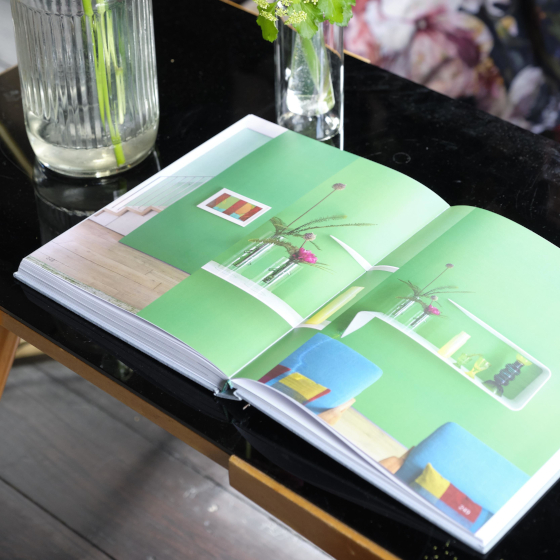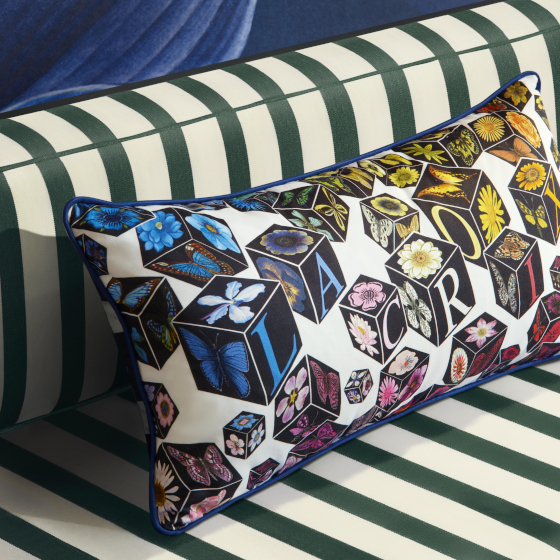 "I think they are pretty inseparable. I have never come across a designer or editor who is dispassionate about their home. They are interchangeable. Both are about design and product and style. So, it's wonderful when you get to work in both areas. I have to say I'm pretty obsessed with both fashion and interiors in equal measures."
For you, what are the key components in creating a unique eclectic mix in the home?
"I think the key component is buy what you like and are drawn to. Don't buy what you think you might like or ought to like. And don't worry about having a 'style'. It will evolve, mistakes will be made and that's ok. I think then it will become unique to you. Also, use paint to create unique colour combinations. There are no rules and you can always paint it over!"
- Lucinda Chambers, Co-Founder of Collagerie.
Lucinda's top DG products are: Bosquet Roseau Rug by Christian Lacroix, the Florentin Emerald Throw & the Madhya Moss Velvet Cushion