Ideas for outdoor living spaces
{"ImageID":94607,"SortOrder":0,"AltText":"Ideas for outdoor living spaces ","Overlay":null,"MaxWidth":null,"ImageSize":12,"ForceLazyLoading":false}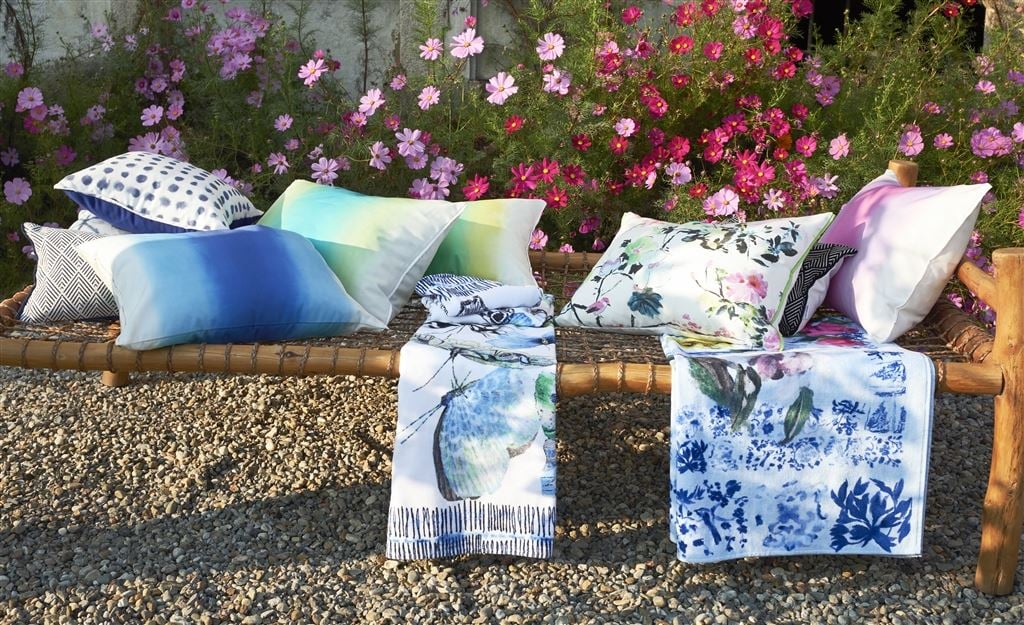 {"ImageID":78729,"SortOrder":1,"AltText":"Ideas for outdoor living spaces ","Overlay":null,"MaxWidth":null,"ImageSize":12,"ForceLazyLoading":false}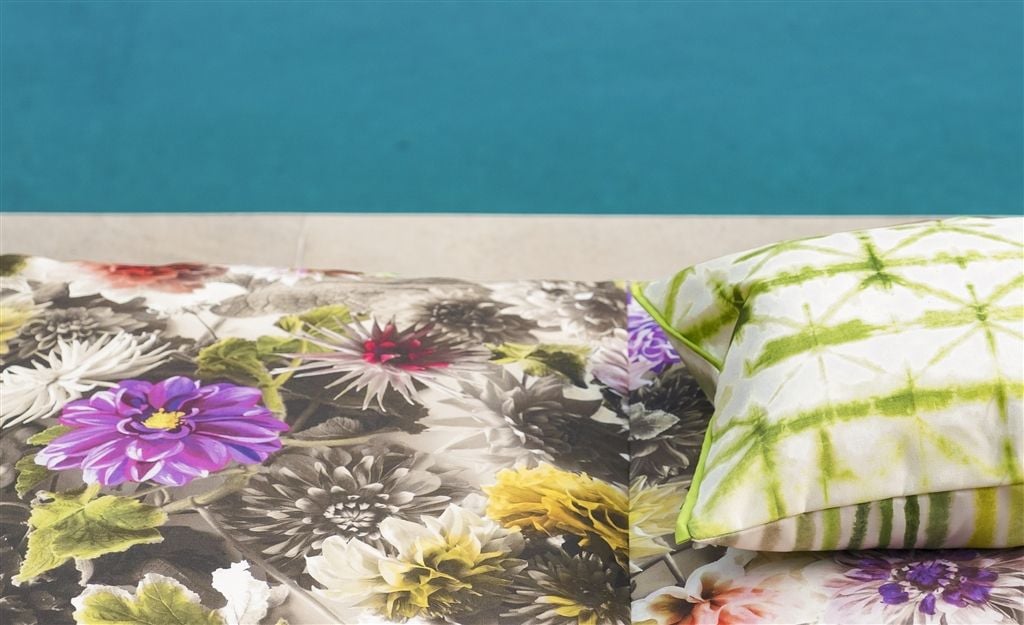 {"ImageID":78639,"SortOrder":2,"AltText":"Ideas for outdoor living spaces ","Overlay":null,"MaxWidth":null,"ImageSize":12,"ForceLazyLoading":false}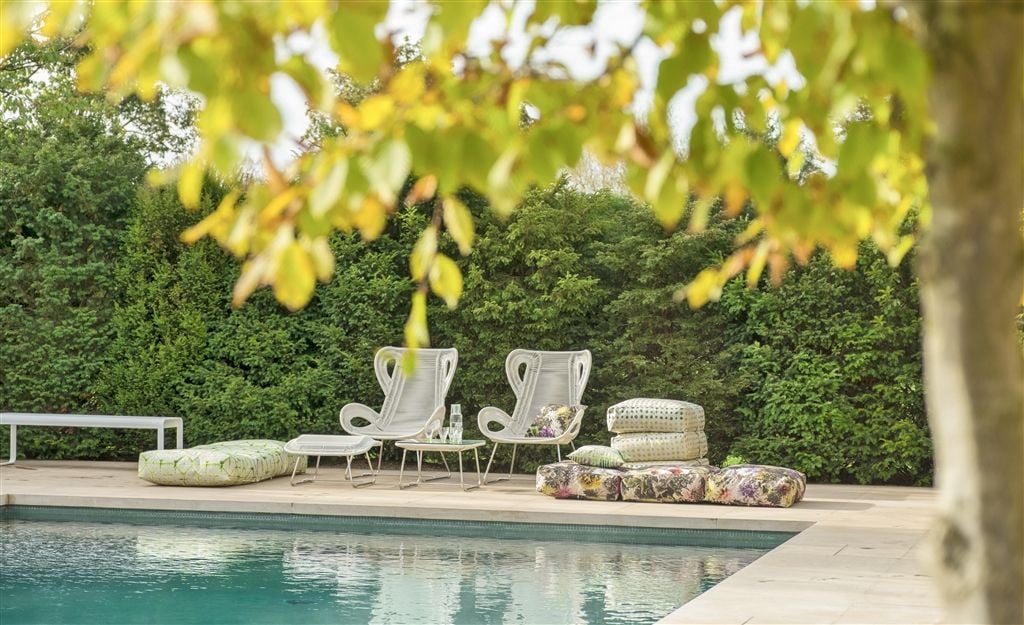 {"ImageID":78632,"SortOrder":3,"AltText":"Ideas for outdoor living spaces ","Overlay":null,"MaxWidth":null,"ImageSize":12,"ForceLazyLoading":false}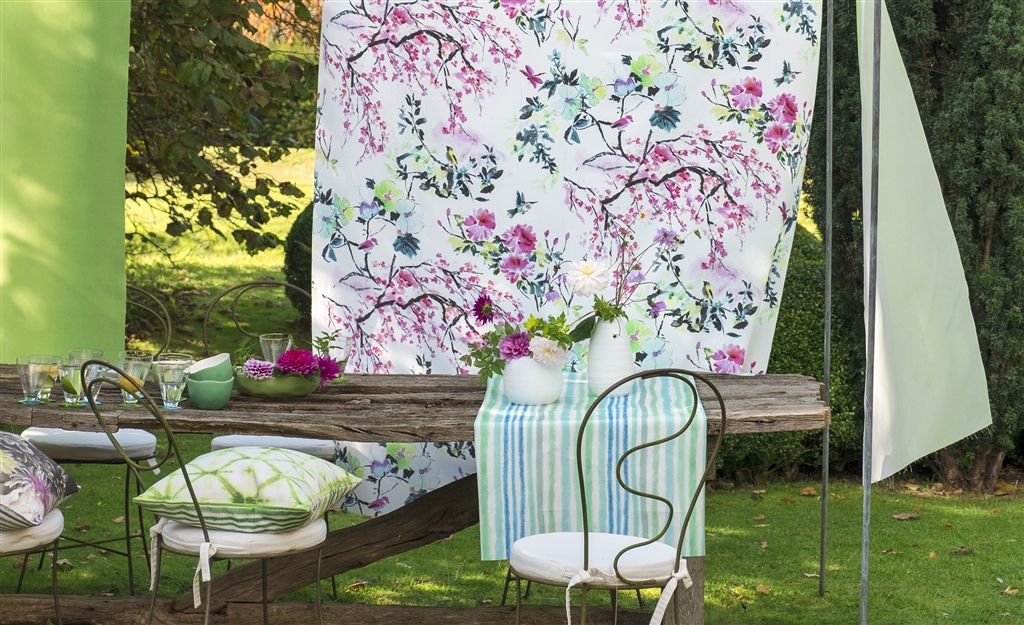 APRIL 2018
3 ideas for creating stylish and practical outdoor living spaces.
The garden is another living space that just happens to be outside. The garden, the house, the decoration, the plants… they are all part of the same thing. Approach the decoration of your garden in the same way that you would your home – both should be artfully planned and vibrantly decorated.
- Textiles are such an easy way to update your outdoor space and look so elegant in the hazy light of summer. Try tying a large length of fabric to an alcove or wall, arch, arbour or pergola and let it sway gently in the breeze. Our Padua shaded ombre and Chinoiserie Flower, as well as all of our outdoor fabrics, are specially designed on a 100% acrylic base cloth, meaning that they are water repellent, soil, stain, mould and mildew resistant.
- If your outdoor space is on the smaller side and there isn't quite enough room for lounge chairs, then consider having large and durable outdoor cushions made and place against a wall to style your own seating area. Add smaller cushions to enhance comfort and create your own serene nook for reading and relaxation.
- Embrace statement shades, prints and textures that, ultimately, make you feel happy. Pair fresh vivid hues and graphic, tailored geometrics for a modern feel.
Join our DG World community to receive exclusive interior advice and DG news, as well as our latest workshops.