{"PagingOverride":false,"IncludesForm":false,"RequiresKendoDatePicker":false,"RequiresMDC":false,"RequiresFileDownloader":false,"IsShop":false,"OriginalSemanticString":null,"NoFollow":false,"NoIndex":false,"CustomCanonical":null,"AttributeFilterText":null,"AttributeSignatureText":null,"UserInCorrectSite":false,"CountryCorrectorDismissed":false,"CorrectSitesForUser":[{"CountryLanguageID":5,"RegionID":2,"CountryID":238,"CountryCode":"US","LanguageID":2,"SortOrder":125,"Name":"United States","URL":"us","DotNetCulture":"en-US","ShopEnabled":true,"LanguageCode":"us","LanguageDotNetCulture":"en-US","MertexCurrencyCode":"USD","CurrencyCode":"USD","PriceListID":2,"AllowTradeOrders":true,"AcceptAmazonPay":true,"BuyOnlineRedirectAllowed":false,"EcommerceEnabled":true,"SamplesEnabled":false}],"PrefetchedResources":[{"Name":"Quantity","Value":"Quantity"},{"Name":"QuantityRequired","Value":"You must provide a quantity"},{"Name":"pleaseGreaterThanEqualTo","Value":"Please enter a value greater than or equal to"},{"Name":"pleaseLessThanEqualTo","Value":"Please enter a value less than or equal to"},{"Name":"ShowImageProducts","Value":"Tap here to view products in the above image"},{"Name":"HideImageProducts","Value":"Tap here to hide products in the above image"},{"Name":"Sorry","Value":"Sorry"},{"Name":"ThereWereNoResultsForThatCombination","Value":"There were no results for that combination of filters."},{"Name":"WeHaveDeselectedTheFollowing","Value":"We have deselected the following filter(s) for you"},{"Name":"AttributeFilterTextResultFoundFor","Value":"{Count} result found for {AttributeFilterText}"},{"Name":"AttributeFilterTextResultsFoundFor","Value":"{Count} results found for {AttributeFilterText}"},{"Name":"MajorError","Value":"We could not process your request at this present time. Please click on the back button and try again. If this problem re-occurs, please email shoponlineuk@designersguild.com and one of our customer service agents will get back to you as soon as possible"}],"PrefetchedSnippets":[],"HeaderBanners":[],"HasHeaderBanners":false,"FooterBanners":[],"HasFooterBanners":false,"EcommercePopupBanners":[],"HasEcommercePopupBanners":false,"Banners":[{"id":12,"name":"One","banners":[{"bannerId":8490,"name":"Lookbooks 12 (Inspiration)","version":9,"sortOrder":1,"overlayText":"","altText":null,"titleText":null,"width":1024,"height":960,"linkURL":"/nz/brochures/l1179","newWindow":false,"foregroundColour":"#000000","backgroundColour":"#ffffff","fontClass":null,"restrictions":{"menuIds":[12,66,106],"siteSectionIds":null,"pageIds":null}},{"bannerId":6325,"name":"Christian Lacroix","version":11,"sortOrder":2,"overlayText":"","altText":"Christian Lacroix","titleText":"Christian Lacroix","width":1024,"height":394,"linkURL":"/nz/christian-lacroix/l1397","newWindow":false,"foregroundColour":"#000000","backgroundColour":"#ffffff","fontClass":"default-text","restrictions":{"menuIds":[11,45,72,91,108],"siteSectionIds":null,"pageIds":null}}]},{"id":13,"name":"Two","banners":[{"bannerId":8489,"name":"Films 13 (Inspiration)","version":11,"sortOrder":1,"overlayText":"","altText":null,"titleText":null,"width":1024,"height":960,"linkURL":"/nz/films/l1180","newWindow":false,"foregroundColour":"#000000","backgroundColour":"#ffffff","fontClass":null,"restrictions":{"menuIds":[12,66,106],"siteSectionIds":null,"pageIds":null}},{"bannerId":7098,"name":"Ralph Lauren New","version":10,"sortOrder":2,"overlayText":"","altText":"Ralph Lauren","titleText":"Ralph Lauren","width":1024,"height":394,"linkURL":"/nz/ralph-lauren/l1398","newWindow":false,"foregroundColour":"#000000","backgroundColour":"#ffffff","fontClass":"default-text","restrictions":{"menuIds":[45,72,91,108],"siteSectionIds":null,"pageIds":null}}]},{"id":14,"name":"Three","banners":[{"bannerId":8491,"name":"Blog 14 (Inspiration)","version":5,"sortOrder":1,"overlayText":"","altText":null,"titleText":null,"width":1024,"height":960,"linkURL":"/nz/dg-world/blog/l601","newWindow":false,"foregroundColour":"#000000","backgroundColour":"#ffffff","fontClass":null,"restrictions":{"menuIds":[12,66,106],"siteSectionIds":null,"pageIds":null}},{"bannerId":1809,"name":"Royal Collection","version":11,"sortOrder":2,"overlayText":"","altText":"Royal Collection","titleText":"Royal Collection","width":1024,"height":394,"linkURL":"/nz/the-royal-collection/l1396","newWindow":false,"foregroundColour":"#000000","backgroundColour":"#ffffff","fontClass":"default-text","restrictions":{"menuIds":[45,72,91,108],"siteSectionIds":null,"pageIds":null}}]},{"id":15,"name":"Four","banners":[{"bannerId":4115,"name":"News & Events 15 (Inspiration)","version":5,"sortOrder":1,"overlayText":"","altText":null,"titleText":null,"width":1024,"height":960,"linkURL":"/nz/dg-world/news-and-events/l602","newWindow":false,"foregroundColour":"#000000","backgroundColour":"#ffffff","fontClass":null,"restrictions":{"menuIds":[12,66,106],"siteSectionIds":null,"pageIds":null}},{"bannerId":1805,"name":"William Yeoward","version":10,"sortOrder":2,"overlayText":"","altText":"William Yeoward","titleText":"William Yeoward","width":1024,"height":394,"linkURL":"/nz/william-yeoward/l1399","newWindow":false,"foregroundColour":"#000000","backgroundColour":"#ffffff","fontClass":"default-text","restrictions":{"menuIds":[11,45,72,91,108],"siteSectionIds":null,"pageIds":null}}]},{"id":16,"name":"Five","banners":[{"bannerId":7779,"name":"Brands English Heritage ","version":79,"sortOrder":1,"overlayText":"","altText":"English Heritage ","titleText":"English Heritage ","width":1024,"height":394,"linkURL":"/nz/english-heritage-by-designers-guild/l1852","newWindow":false,"foregroundColour":"#000000","backgroundColour":"#ffffff","fontClass":null,"restrictions":{"menuIds":[11,45,72,91,103,108],"siteSectionIds":null,"pageIds":null}},{"bannerId":4118,"name":"Social Media 16 (Inspiration)","version":7,"sortOrder":2,"overlayText":"","altText":null,"titleText":null,"width":1024,"height":960,"linkURL":"https://www.instagram.com/designersguild/?hl=en","newWindow":false,"foregroundColour":"#000000","backgroundColour":"#ffffff","fontClass":null,"restrictions":{"menuIds":[66,106],"siteSectionIds":null,"pageIds":null}}]},{"id":17,"name":"Six","banners":[{"bannerId":4113,"name":"About Us 17 (Inspiration)","version":3,"sortOrder":1,"overlayText":"","altText":null,"titleText":null,"width":1024,"height":958,"linkURL":"/nz/company-profile/l1004","newWindow":false,"foregroundColour":"#000000","backgroundColour":"#ffffff","fontClass":null,"restrictions":{"menuIds":[12,66,106],"siteSectionIds":null,"pageIds":null}},{"bannerId":2117,"name":"John Derian","version":18,"sortOrder":2,"overlayText":"","altText":"John Derian","titleText":"John Derian","width":1024,"height":394,"linkURL":"/nz/john-derian/l1521","newWindow":false,"foregroundColour":"#000000","backgroundColour":"#ffffff","fontClass":"default-text","restrictions":{"menuIds":[45,72,91,108],"siteSectionIds":null,"pageIds":null}}]}],"Hotspots":[{"ImageID":69306,"Hotspots":[{"X":11.1400003433228,"x":"calc(11.1400% - 12.5px)","Y":32.6096649169922,"y":"calc(32.6097% - 12.5px)","OverlayPosition":"top-left","Product":{"Solitary":false,"ProductBase":{"x":11.14000034332275,"y":32.609664916992187,"product":{"productId":74078,"sortOrder":0,"productTypeId":15,"templateId":2,"code":"FRC2403/02","brand":"Royal Collection","gtin13":null,"name":"Tapestry Velvet - Amethyst","AKA":null,"size":"-","imageId":45519,"imageAltText":"Tapestry Velvet - Amethyst Cutting","imageTitleText":"Tapestry Velvet - Amethyst Cutting","rRPMessage":null,"rLRRP":"$916 per metre","rLTradePrice":null,"displayPrice":null,"displaySalePrice":null,"priceMessage":null,"statusMessage":"Limited","urlSemantics":"fabric/royal-collection/tapestry-velvet-amethyst-fabric","productPageId":14017,"url":"/nz/fabric/royal-collection/tapestry-velvet-amethyst-fabric/p14017","itemAvailability":"InStock","primaryProduct":true,"orderFormGroupId":null,"orderFormName":"Tapestry Velvet - Amethyst","attributes":null,"orderFormGroup":null,"orderFormProperties":[{"key":"Size","value":"-"},{"key":"Colour","value":"Amethyst"},{"key":"Code","value":"FRC2403/02"}],"controls":{"allowOrder":false,"allowReserve":false,"allowReserveWithBatchSample":false,"allowSample":true,"allowLargeSample":false,"allowBackInStockReminder":false,"disableOrder":false,"disableSample":false},"stockMessage":{"productTypeID":15,"quantityMinimum":1.0,"quantityMaximum":0.0,"productTypeQuantityMaximum":null,"quantityIncrement":0.1,"reserveQuantityMaximum":38.5,"unit":"m","allowStockCheck":false,"pieceBreakdownMinimum":1.0,"pieceBreakdownMaximum":50.0,"allowBackInStockReminder":false,"freeStock":38.5,"nextPOFreeStock":0.0,"nextPODueDate":null,"totalPOFreeStock":0.0,"basketQuantityThresholds":[{"minimum":0,"maximum":99999.99}]},"orderButtonText":"Add to Basket","reserveButtonText":"Reserve","reserveWithBatchSampleButtonText":"Reserve with Batch Sample","sample":{"productId":74128,"stockMessage":{"productTypeID":55,"quantityMinimum":1.0,"quantityMaximum":2.0,"productTypeQuantityMaximum":20.0,"quantityIncrement":1.0,"reserveQuantityMaximum":27.0,"unit":"","allowStockCheck":false,"pieceBreakdownMinimum":null,"pieceBreakdownMaximum":null,"allowBackInStockReminder":false,"freeStock":27.0,"nextPOFreeStock":0.0,"nextPODueDate":null,"totalPOFreeStock":0.0,"basketQuantityThresholds":[{"minimum":0,"maximum":99999.99,"stockMessages":[{"stockMessage":"In stock","class":"","stockBreakdownTab":0}]}]},"orderButtonText":"Request a Sample","displayPrice":5.0,"displaySalePrice":null,"priceMessage":"$5"},"largeSample":{"productId":82313,"stockMessage":{"productTypeID":null,"quantityMinimum":1.0,"quantityMaximum":99.0,"productTypeQuantityMaximum":null,"quantityIncrement":1.0,"reserveQuantityMaximum":null,"unit":"","allowStockCheck":false,"pieceBreakdownMinimum":null,"pieceBreakdownMaximum":null,"allowBackInStockReminder":false,"freeStock":null,"nextPOFreeStock":null,"nextPODueDate":null,"totalPOFreeStock":null,"basketQuantityThresholds":[{"minimum":0,"maximum":99999.99,"stockMessages":[{"stockMessage":" more due in (1-2 weeks)","class":"","stockBreakdownTab":1}]}]},"orderButtonText":"Add to Basket","displayPrice":null,"displaySalePrice":null,"priceMessage":null}}},"Product":{"productId":74078,"sortOrder":0,"productTypeId":15,"templateId":2,"code":"FRC2403/02","brand":"Royal Collection","gtin13":null,"name":"Tapestry Velvet - Amethyst","AKA":null,"size":"-","imageId":45519,"imageAltText":"Tapestry Velvet - Amethyst Cutting","imageTitleText":"Tapestry Velvet - Amethyst Cutting","rRPMessage":null,"rLRRP":"$916 per metre","rLTradePrice":null,"displayPrice":null,"displaySalePrice":null,"priceMessage":null,"statusMessage":"Limited","urlSemantics":"fabric/royal-collection/tapestry-velvet-amethyst-fabric","productPageId":14017,"url":"/nz/fabric/royal-collection/tapestry-velvet-amethyst-fabric/p14017","itemAvailability":"InStock","primaryProduct":true,"orderFormGroupId":null,"orderFormName":"Tapestry Velvet - Amethyst","attributes":null,"orderFormGroup":null,"orderFormProperties":[{"key":"Size","value":"-"},{"key":"Colour","value":"Amethyst"},{"key":"Code","value":"FRC2403/02"}],"controls":{"allowOrder":false,"allowReserve":false,"allowReserveWithBatchSample":false,"allowSample":true,"allowLargeSample":false,"allowBackInStockReminder":false,"disableOrder":false,"disableSample":false},"stockMessage":{"productTypeID":15,"quantityMinimum":1.0,"quantityMaximum":0.0,"productTypeQuantityMaximum":null,"quantityIncrement":0.1,"reserveQuantityMaximum":38.5,"unit":"m","allowStockCheck":false,"pieceBreakdownMinimum":1.0,"pieceBreakdownMaximum":50.0,"allowBackInStockReminder":false,"freeStock":38.5,"nextPOFreeStock":0.0,"nextPODueDate":null,"totalPOFreeStock":0.0,"basketQuantityThresholds":[{"minimum":0,"maximum":99999.99}]},"orderButtonText":"Add to Basket","reserveButtonText":"Reserve","reserveWithBatchSampleButtonText":"Reserve with Batch Sample","sample":{"productId":74128,"stockMessage":{"productTypeID":55,"quantityMinimum":1.0,"quantityMaximum":2.0,"productTypeQuantityMaximum":20.0,"quantityIncrement":1.0,"reserveQuantityMaximum":27.0,"unit":"","allowStockCheck":false,"pieceBreakdownMinimum":null,"pieceBreakdownMaximum":null,"allowBackInStockReminder":false,"freeStock":27.0,"nextPOFreeStock":0.0,"nextPODueDate":null,"totalPOFreeStock":0.0,"basketQuantityThresholds":[{"minimum":0,"maximum":99999.99,"stockMessages":[{"stockMessage":"In stock","class":"","stockBreakdownTab":0}]}]},"orderButtonText":"Request a Sample","displayPrice":5.0,"displaySalePrice":null,"priceMessage":"$5"},"largeSample":{"productId":82313,"stockMessage":{"productTypeID":null,"quantityMinimum":1.0,"quantityMaximum":99.0,"productTypeQuantityMaximum":null,"quantityIncrement":1.0,"reserveQuantityMaximum":null,"unit":"","allowStockCheck":false,"pieceBreakdownMinimum":null,"pieceBreakdownMaximum":null,"allowBackInStockReminder":false,"freeStock":null,"nextPOFreeStock":null,"nextPODueDate":null,"totalPOFreeStock":null,"basketQuantityThresholds":[{"minimum":0,"maximum":99999.99,"stockMessages":[{"stockMessage":" more due in (1-2 weeks)","class":"","stockBreakdownTab":1}]}]},"orderButtonText":"Add to Basket","displayPrice":null,"displaySalePrice":null,"priceMessage":null}},"Carousel":{"CarouselID":"#product-74078-carsouel","WrapperCSSClass":null,"AspectRatio":1.0,"Heading":"Tapestry Velvet - Amethyst","Images":[{"ImageID":45519,"SortOrder":0,"AltText":"Tapestry Velvet - Amethyst Cutting","Overlay":null,"MaxWidth":null,"ImageSize":1,"ForceLazyLoading":false}],"DisplayThumbnails":false,"DisplayDashes":true,"Interval":null,"PermitLargeImageModal":true},"ProductID":74078,"ProductTypeID":15,"ProductPageID":14017,"ProductCode":"FRC2403/02","Brand":"Royal Collection","OrderFormID":"#product-74078","OrderFormCarouselID":"#product-74078-slide","PrimaryProduct":true,"OrderFormGroupID":null,"OrderFormGroup":null,"Size":"-","OrderFormName":"Tapestry Velvet - Amethyst","BasketName":"Tapestry Velvet - Amethyst","SortOrder":0,"Attributes":null,"Image":{"imageId":45519,"templateImageId":2,"altText":"Tapestry Velvet - Amethyst Cutting","titleText":"Tapestry Velvet - Amethyst Cutting","sortOrder":0,"maxWidth":488},"OrderFormProperties":[{"Key":"Size","Value":"-"},{"Key":"Colour","Value":"Amethyst"},{"Key":"Code","Value":"FRC2403/02"}],"AllowSample":true,"AllowLargeSample":false,"AllowOrder":false,"AllowReserve":false,"AllowReserveWithBatchCutting":false,"ClientProductViewModels":"productViewModel(74128, 1)","URLKeywords":"fabric/royal-collection/tapestry-velvet-amethyst-fabric","ImageLinkToProductPage":true,"IsLifestyle":false,"IsHotspot":false}},{"X":55.4300003051758,"x":"calc(55.4300% - 12.5px)","Y":10.049674987793,"y":"calc(10.0497% - 12.5px)","OverlayPosition":"top-right","Product":{"Solitary":false,"ProductBase":{"x":55.430000305175781,"y":10.049674987792971,"product":{"productId":88577,"sortOrder":0,"productTypeId":15,"templateId":2,"code":"FRC2409/02","brand":"Royal Collection","gtin13":null,"name":"Carrack - Amethyst","AKA":null,"size":"-","imageId":45528,"imageAltText":"Carrack - Amethyst Cutting","imageTitleText":"Carrack - Amethyst Cutting","rRPMessage":null,"rLRRP":"$1,024 per metre","rLTradePrice":null,"displayPrice":null,"displaySalePrice":null,"priceMessage":null,"statusMessage":"Limited","urlSemantics":"fabric/royal-collection/carrack-amethyst-fabric","productPageId":14085,"url":"/nz/fabric/royal-collection/carrack-amethyst-fabric/p14085","itemAvailability":"InStock","primaryProduct":true,"orderFormGroupId":null,"orderFormName":"Carrack - Amethyst","attributes":null,"orderFormGroup":null,"orderFormProperties":[{"key":"Size","value":"-"},{"key":"Colour","value":"Amethyst"},{"key":"Code","value":"FRC2409/02"}],"controls":{"allowOrder":false,"allowReserve":false,"allowReserveWithBatchSample":false,"allowSample":true,"allowLargeSample":false,"allowBackInStockReminder":false,"disableOrder":false,"disableSample":false},"stockMessage":{"productTypeID":15,"quantityMinimum":1.0,"quantityMaximum":0.0,"productTypeQuantityMaximum":null,"quantityIncrement":0.1,"reserveQuantityMaximum":50.0,"unit":"m","allowStockCheck":false,"pieceBreakdownMinimum":1.0,"pieceBreakdownMaximum":50.0,"allowBackInStockReminder":false,"freeStock":81.0,"nextPOFreeStock":0.0,"nextPODueDate":null,"totalPOFreeStock":0.0,"basketQuantityThresholds":[{"minimum":0,"maximum":99999.99}]},"orderButtonText":"Add to Basket","reserveButtonText":"Reserve","reserveWithBatchSampleButtonText":"Reserve with Batch Sample","sample":{"productId":88595,"stockMessage":{"productTypeID":55,"quantityMinimum":1.0,"quantityMaximum":2.0,"productTypeQuantityMaximum":20.0,"quantityIncrement":1.0,"reserveQuantityMaximum":48.0,"unit":"","allowStockCheck":false,"pieceBreakdownMinimum":null,"pieceBreakdownMaximum":null,"allowBackInStockReminder":false,"freeStock":48.0,"nextPOFreeStock":0.0,"nextPODueDate":null,"totalPOFreeStock":0.0,"basketQuantityThresholds":[{"minimum":0,"maximum":99999.99,"stockMessages":[{"stockMessage":"In stock","class":"","stockBreakdownTab":0}]}]},"orderButtonText":"Request a Sample","displayPrice":5.0,"displaySalePrice":null,"priceMessage":"$5"},"largeSample":{"productId":88583,"stockMessage":{"productTypeID":null,"quantityMinimum":1.0,"quantityMaximum":99.0,"productTypeQuantityMaximum":null,"quantityIncrement":1.0,"reserveQuantityMaximum":null,"unit":"","allowStockCheck":false,"pieceBreakdownMinimum":null,"pieceBreakdownMaximum":null,"allowBackInStockReminder":false,"freeStock":null,"nextPOFreeStock":null,"nextPODueDate":null,"totalPOFreeStock":null,"basketQuantityThresholds":[{"minimum":0,"maximum":99999.99,"stockMessages":[{"stockMessage":" more due in (1-2 weeks)","class":"","stockBreakdownTab":1}]}]},"orderButtonText":"Add to Basket","displayPrice":null,"displaySalePrice":null,"priceMessage":null}}},"Product":{"productId":88577,"sortOrder":0,"productTypeId":15,"templateId":2,"code":"FRC2409/02","brand":"Royal Collection","gtin13":null,"name":"Carrack - Amethyst","AKA":null,"size":"-","imageId":45528,"imageAltText":"Carrack - Amethyst Cutting","imageTitleText":"Carrack - Amethyst Cutting","rRPMessage":null,"rLRRP":"$1,024 per metre","rLTradePrice":null,"displayPrice":null,"displaySalePrice":null,"priceMessage":null,"statusMessage":"Limited","urlSemantics":"fabric/royal-collection/carrack-amethyst-fabric","productPageId":14085,"url":"/nz/fabric/royal-collection/carrack-amethyst-fabric/p14085","itemAvailability":"InStock","primaryProduct":true,"orderFormGroupId":null,"orderFormName":"Carrack - Amethyst","attributes":null,"orderFormGroup":null,"orderFormProperties":[{"key":"Size","value":"-"},{"key":"Colour","value":"Amethyst"},{"key":"Code","value":"FRC2409/02"}],"controls":{"allowOrder":false,"allowReserve":false,"allowReserveWithBatchSample":false,"allowSample":true,"allowLargeSample":false,"allowBackInStockReminder":false,"disableOrder":false,"disableSample":false},"stockMessage":{"productTypeID":15,"quantityMinimum":1.0,"quantityMaximum":0.0,"productTypeQuantityMaximum":null,"quantityIncrement":0.1,"reserveQuantityMaximum":50.0,"unit":"m","allowStockCheck":false,"pieceBreakdownMinimum":1.0,"pieceBreakdownMaximum":50.0,"allowBackInStockReminder":false,"freeStock":81.0,"nextPOFreeStock":0.0,"nextPODueDate":null,"totalPOFreeStock":0.0,"basketQuantityThresholds":[{"minimum":0,"maximum":99999.99}]},"orderButtonText":"Add to Basket","reserveButtonText":"Reserve","reserveWithBatchSampleButtonText":"Reserve with Batch Sample","sample":{"productId":88595,"stockMessage":{"productTypeID":55,"quantityMinimum":1.0,"quantityMaximum":2.0,"productTypeQuantityMaximum":20.0,"quantityIncrement":1.0,"reserveQuantityMaximum":48.0,"unit":"","allowStockCheck":false,"pieceBreakdownMinimum":null,"pieceBreakdownMaximum":null,"allowBackInStockReminder":false,"freeStock":48.0,"nextPOFreeStock":0.0,"nextPODueDate":null,"totalPOFreeStock":0.0,"basketQuantityThresholds":[{"minimum":0,"maximum":99999.99,"stockMessages":[{"stockMessage":"In stock","class":"","stockBreakdownTab":0}]}]},"orderButtonText":"Request a Sample","displayPrice":5.0,"displaySalePrice":null,"priceMessage":"$5"},"largeSample":{"productId":88583,"stockMessage":{"productTypeID":null,"quantityMinimum":1.0,"quantityMaximum":99.0,"productTypeQuantityMaximum":null,"quantityIncrement":1.0,"reserveQuantityMaximum":null,"unit":"","allowStockCheck":false,"pieceBreakdownMinimum":null,"pieceBreakdownMaximum":null,"allowBackInStockReminder":false,"freeStock":null,"nextPOFreeStock":null,"nextPODueDate":null,"totalPOFreeStock":null,"basketQuantityThresholds":[{"minimum":0,"maximum":99999.99,"stockMessages":[{"stockMessage":" more due in (1-2 weeks)","class":"","stockBreakdownTab":1}]}]},"orderButtonText":"Add to Basket","displayPrice":null,"displaySalePrice":null,"priceMessage":null}},"Carousel":{"CarouselID":"#product-88577-carsouel","WrapperCSSClass":null,"AspectRatio":1.0,"Heading":"Carrack - Amethyst","Images":[{"ImageID":45528,"SortOrder":0,"AltText":"Carrack - Amethyst Cutting","Overlay":null,"MaxWidth":null,"ImageSize":1,"ForceLazyLoading":false}],"DisplayThumbnails":false,"DisplayDashes":true,"Interval":null,"PermitLargeImageModal":true},"ProductID":88577,"ProductTypeID":15,"ProductPageID":14085,"ProductCode":"FRC2409/02","Brand":"Royal Collection","OrderFormID":"#product-88577","OrderFormCarouselID":"#product-88577-slide","PrimaryProduct":true,"OrderFormGroupID":null,"OrderFormGroup":null,"Size":"-","OrderFormName":"Carrack - Amethyst","BasketName":"Carrack - Amethyst","SortOrder":0,"Attributes":null,"Image":{"imageId":45528,"templateImageId":2,"altText":"Carrack - Amethyst Cutting","titleText":"Carrack - Amethyst Cutting","sortOrder":0,"maxWidth":488},"OrderFormProperties":[{"Key":"Size","Value":"-"},{"Key":"Colour","Value":"Amethyst"},{"Key":"Code","Value":"FRC2409/02"}],"AllowSample":true,"AllowLargeSample":false,"AllowOrder":false,"AllowReserve":false,"AllowReserveWithBatchCutting":false,"ClientProductViewModels":"productViewModel(88595, 1)","URLKeywords":"fabric/royal-collection/carrack-amethyst-fabric","ImageLinkToProductPage":true,"IsLifestyle":false,"IsHotspot":false}}]},{"ImageID":69356,"Hotspots":[{"X":70.9700012207031,"x":"calc(70.9700% - 12.5px)","Y":87.995304107666,"y":"calc(87.9953% - 12.5px)","OverlayPosition":"top-right","Product":{"Solitary":false,"ProductBase":{"x":70.970001220703125,"y":87.995304107666016,"product":{"productId":88831,"sortOrder":0,"productTypeId":15,"templateId":2,"code":"FRC2411/01","brand":"Royal Collection","gtin13":null,"name":"Queen Marys Book - Sapphire","AKA":null,"size":"-","imageId":47986,"imageAltText":"Queen Marys Book - Sapphire Cutting","imageTitleText":"Queen Marys Book - Sapphire Cutting","rRPMessage":null,"rLRRP":"$655 per metre","rLTradePrice":null,"displayPrice":null,"displaySalePrice":null,"priceMessage":null,"statusMessage":"Limited","urlSemantics":"fabric/royal-collection/queen-marys-book-sapphire-fabric","productPageId":14159,"url":"/nz/fabric/royal-collection/queen-marys-book-sapphire-fabric/p14159","itemAvailability":"InStock","primaryProduct":true,"orderFormGroupId":null,"orderFormName":"Queen Marys Book - Sapphire","attributes":null,"orderFormGroup":null,"orderFormProperties":[{"key":"Size","value":"-"},{"key":"Colour","value":"Sapphire"},{"key":"Code","value":"FRC2411/01"}],"controls":{"allowOrder":false,"allowReserve":false,"allowReserveWithBatchSample":false,"allowSample":true,"allowLargeSample":false,"allowBackInStockReminder":false,"disableOrder":false,"disableSample":false},"stockMessage":{"productTypeID":15,"quantityMinimum":1.0,"quantityMaximum":0.0,"productTypeQuantityMaximum":null,"quantityIncrement":0.1,"reserveQuantityMaximum":50.0,"unit":"m","allowStockCheck":false,"pieceBreakdownMinimum":1.0,"pieceBreakdownMaximum":50.0,"allowBackInStockReminder":false,"freeStock":53.0,"nextPOFreeStock":0.0,"nextPODueDate":null,"totalPOFreeStock":0.0,"basketQuantityThresholds":[{"minimum":0,"maximum":99999.99}]},"orderButtonText":"Add to Basket","reserveButtonText":"Reserve","reserveWithBatchSampleButtonText":"Reserve with Batch Sample","sample":{"productId":88763,"stockMessage":{"productTypeID":55,"quantityMinimum":1.0,"quantityMaximum":2.0,"productTypeQuantityMaximum":20.0,"quantityIncrement":1.0,"reserveQuantityMaximum":37.0,"unit":"","allowStockCheck":false,"pieceBreakdownMinimum":null,"pieceBreakdownMaximum":null,"allowBackInStockReminder":false,"freeStock":37.0,"nextPOFreeStock":0.0,"nextPODueDate":null,"totalPOFreeStock":0.0,"basketQuantityThresholds":[{"minimum":0,"maximum":99999.99,"stockMessages":[{"stockMessage":"In stock","class":"","stockBreakdownTab":0}]}]},"orderButtonText":"Request a Sample","displayPrice":5.0,"displaySalePrice":null,"priceMessage":"$5"},"largeSample":{"productId":88816,"stockMessage":{"productTypeID":null,"quantityMinimum":1.0,"quantityMaximum":99.0,"productTypeQuantityMaximum":null,"quantityIncrement":1.0,"reserveQuantityMaximum":null,"unit":"","allowStockCheck":false,"pieceBreakdownMinimum":null,"pieceBreakdownMaximum":null,"allowBackInStockReminder":false,"freeStock":null,"nextPOFreeStock":null,"nextPODueDate":null,"totalPOFreeStock":null,"basketQuantityThresholds":[{"minimum":0,"maximum":99999.99,"stockMessages":[{"stockMessage":" more due in (1-2 weeks)","class":"","stockBreakdownTab":1}]}]},"orderButtonText":"Add to Basket","displayPrice":null,"displaySalePrice":null,"priceMessage":null}}},"Product":{"productId":88831,"sortOrder":0,"productTypeId":15,"templateId":2,"code":"FRC2411/01","brand":"Royal Collection","gtin13":null,"name":"Queen Marys Book - Sapphire","AKA":null,"size":"-","imageId":47986,"imageAltText":"Queen Marys Book - Sapphire Cutting","imageTitleText":"Queen Marys Book - Sapphire Cutting","rRPMessage":null,"rLRRP":"$655 per metre","rLTradePrice":null,"displayPrice":null,"displaySalePrice":null,"priceMessage":null,"statusMessage":"Limited","urlSemantics":"fabric/royal-collection/queen-marys-book-sapphire-fabric","productPageId":14159,"url":"/nz/fabric/royal-collection/queen-marys-book-sapphire-fabric/p14159","itemAvailability":"InStock","primaryProduct":true,"orderFormGroupId":null,"orderFormName":"Queen Marys Book - Sapphire","attributes":null,"orderFormGroup":null,"orderFormProperties":[{"key":"Size","value":"-"},{"key":"Colour","value":"Sapphire"},{"key":"Code","value":"FRC2411/01"}],"controls":{"allowOrder":false,"allowReserve":false,"allowReserveWithBatchSample":false,"allowSample":true,"allowLargeSample":false,"allowBackInStockReminder":false,"disableOrder":false,"disableSample":false},"stockMessage":{"productTypeID":15,"quantityMinimum":1.0,"quantityMaximum":0.0,"productTypeQuantityMaximum":null,"quantityIncrement":0.1,"reserveQuantityMaximum":50.0,"unit":"m","allowStockCheck":false,"pieceBreakdownMinimum":1.0,"pieceBreakdownMaximum":50.0,"allowBackInStockReminder":false,"freeStock":53.0,"nextPOFreeStock":0.0,"nextPODueDate":null,"totalPOFreeStock":0.0,"basketQuantityThresholds":[{"minimum":0,"maximum":99999.99}]},"orderButtonText":"Add to Basket","reserveButtonText":"Reserve","reserveWithBatchSampleButtonText":"Reserve with Batch Sample","sample":{"productId":88763,"stockMessage":{"productTypeID":55,"quantityMinimum":1.0,"quantityMaximum":2.0,"productTypeQuantityMaximum":20.0,"quantityIncrement":1.0,"reserveQuantityMaximum":37.0,"unit":"","allowStockCheck":false,"pieceBreakdownMinimum":null,"pieceBreakdownMaximum":null,"allowBackInStockReminder":false,"freeStock":37.0,"nextPOFreeStock":0.0,"nextPODueDate":null,"totalPOFreeStock":0.0,"basketQuantityThresholds":[{"minimum":0,"maximum":99999.99,"stockMessages":[{"stockMessage":"In stock","class":"","stockBreakdownTab":0}]}]},"orderButtonText":"Request a Sample","displayPrice":5.0,"displaySalePrice":null,"priceMessage":"$5"},"largeSample":{"productId":88816,"stockMessage":{"productTypeID":null,"quantityMinimum":1.0,"quantityMaximum":99.0,"productTypeQuantityMaximum":null,"quantityIncrement":1.0,"reserveQuantityMaximum":null,"unit":"","allowStockCheck":false,"pieceBreakdownMinimum":null,"pieceBreakdownMaximum":null,"allowBackInStockReminder":false,"freeStock":null,"nextPOFreeStock":null,"nextPODueDate":null,"totalPOFreeStock":null,"basketQuantityThresholds":[{"minimum":0,"maximum":99999.99,"stockMessages":[{"stockMessage":" more due in (1-2 weeks)","class":"","stockBreakdownTab":1}]}]},"orderButtonText":"Add to Basket","displayPrice":null,"displaySalePrice":null,"priceMessage":null}},"Carousel":{"CarouselID":"#product-88831-carsouel","WrapperCSSClass":null,"AspectRatio":1.0,"Heading":"Queen Marys Book - Sapphire","Images":[{"ImageID":47986,"SortOrder":0,"AltText":"Queen Marys Book - Sapphire Cutting","Overlay":null,"MaxWidth":null,"ImageSize":1,"ForceLazyLoading":false}],"DisplayThumbnails":false,"DisplayDashes":true,"Interval":null,"PermitLargeImageModal":true},"ProductID":88831,"ProductTypeID":15,"ProductPageID":14159,"ProductCode":"FRC2411/01","Brand":"Royal Collection","OrderFormID":"#product-88831","OrderFormCarouselID":"#product-88831-slide","PrimaryProduct":true,"OrderFormGroupID":null,"OrderFormGroup":null,"Size":"-","OrderFormName":"Queen Marys Book - Sapphire","BasketName":"Queen Marys Book - Sapphire","SortOrder":0,"Attributes":null,"Image":{"imageId":47986,"templateImageId":2,"altText":"Queen Marys Book - Sapphire Cutting","titleText":"Queen Marys Book - Sapphire Cutting","sortOrder":0,"maxWidth":488},"OrderFormProperties":[{"Key":"Size","Value":"-"},{"Key":"Colour","Value":"Sapphire"},{"Key":"Code","Value":"FRC2411/01"}],"AllowSample":true,"AllowLargeSample":false,"AllowOrder":false,"AllowReserve":false,"AllowReserveWithBatchCutting":false,"ClientProductViewModels":"productViewModel(88763, 1)","URLKeywords":"fabric/royal-collection/queen-marys-book-sapphire-fabric","ImageLinkToProductPage":true,"IsLifestyle":false,"IsHotspot":false}}]}],"RecentlyViewed":[],"MasterDefinition":{"SiteSectionID":0,"TitleTag":"The Royal Collection | Fabrics & Wallpapers | Designers Guild","MetaDescription":"The Royal Collection is an exclusive range directly inspired by the magnificent interiors and furnishings of the British Royal family's residences. ","BackInStockReminder":null,"ItemsInBasket":0.0,"UrlBreakdown":{"ContentType":0,"ContentId":1396,"ContentDate":"2023-12-08T00:00:00","SemanticString":"the-royal-collection","countryDetails":{"CountryLanguageID":32,"RegionID":6,"CountryID":175,"CountryCode":"NZ","LanguageID":18,"SortOrder":151,"Name":"New Zealand","URL":"nz","DotNetCulture":"en-NZ","ShopEnabled":true,"LanguageCode":"nz","LanguageDotNetCulture":"en-NZ","MertexCurrencyCode":"NZD","CurrencyCode":"NZD","PriceListID":18,"AllowTradeOrders":false,"AcceptAmazonPay":false,"BuyOnlineRedirectAllowed":false,"EcommerceEnabled":false,"SamplesEnabled":true},"contentTypeAndIdNotFound":false,"CountryAwareness":{"Match":false,"Culture":"us","objCountryItem":{"CountryLanguageID":5,"RegionID":2,"CountryID":238,"CountryCode":null,"LanguageID":2,"SortOrder":1,"Name":"United States","URL":"us","DotNetCulture":"en-US","ShopEnabled":true,"LanguageCode":"us","LanguageDotNetCulture":"en-US","MertexCurrencyCode":"USD","CurrencyCode":"USD","PriceListID":2,"AllowTradeOrders":true,"AcceptAmazonPay":true,"BuyOnlineRedirectAllowed":false,"EcommerceEnabled":false,"SamplesEnabled":false}},"GeoIPCulture":null,"siteCountryNotFoundInUrl":false},"GoogleHrefs":[{"hreflang":"de","href":"https://www.designersguild.com/de/the-royal-collection/l1396"},{"hreflang":"de-at","href":"https://www.designersguild.com/at/the-royal-collection/l1396"},{"hreflang":"de-ch","href":"https://www.designersguild.com/de-ch/the-royal-collection/l1396"},{"hreflang":"en","href":"https://www.designersguild.com/row/the-royal-collection/l1396"},{"hreflang":"en-au","href":"https://www.designersguild.com/au/the-royal-collection/l1396"},{"hreflang":"en-be","href":"https://www.designersguild.com/be/the-royal-collection/l1396"},{"hreflang":"en-ca","href":"https://www.designersguild.com/us/the-royal-collection/l1396"},{"hreflang":"en-dk","href":"https://www.designersguild.com/dk/the-royal-collection/l1396"},{"hreflang":"en-gb","href":"https://www.designersguild.com/uk/the-royal-collection/l1396"},{"hreflang":"en-gg","href":"https://www.designersguild.com/uk/the-royal-collection/l1396"},{"hreflang":"en-gr","href":"https://www.designersguild.com/eu/the-royal-collection/l1396"},{"hreflang":"en-ie","href":"https://www.designersguild.com/ie/the-royal-collection/l1396"},{"hreflang":"en-im","href":"https://www.designersguild.com/uk/the-royal-collection/l1396"},{"hreflang":"en-je","href":"https://www.designersguild.com/uk/the-royal-collection/l1396"},{"hreflang":"en-lu","href":"https://www.designersguild.com/be/the-royal-collection/l1396"},{"hreflang":"en-nl","href":"https://www.designersguild.com/nl/the-royal-collection/l1396"},{"hreflang":"en-no","href":"https://www.designersguild.com/no/the-royal-collection/l1396"},{"hreflang":"en-nz","href":"https://www.designersguild.com/nz/the-royal-collection/l1396"},{"hreflang":"en-se","href":"https://www.designersguild.com/se/the-royal-collection/l1396"},{"hreflang":"en-us","href":"https://www.designersguild.com/us/the-royal-collection/l1396"},{"hreflang":"es","href":"https://www.designersguild.com/es/the-royal-collection/l1396"},{"hreflang":"fi-fi","href":"https://www.designersguild.com/fi/the-royal-collection/l1396"},{"hreflang":"fr","href":"https://www.designersguild.com/fr/the-royal-collection/l1396"},{"hreflang":"fr-ch","href":"https://www.designersguild.com/fr-ch/the-royal-collection/l1396"},{"hreflang":"it-it","href":"https://www.designersguild.com/it/the-royal-collection/l1396"},{"hreflang":"ru","href":"https://www.designersguild.com/ru/the-royal-collection/l1396"},{"hreflang":"x-default","href":"https://www.designersguild.com/uk/the-royal-collection/l1396"}],"CountryDropDown":{"countryDropDownItems":[{"CountryID":81,"Code":null,"LanguageID":1,"RegionID":3,"LanguageCode":"en","Country":"UK","Region":"Europe","URL":"uk","URLKeywords":"","SortOrder":1,"PageID":0},{"CountryID":15,"Code":null,"LanguageID":4,"RegionID":3,"LanguageCode":"de","Country":"Austria","Region":"Europe","URL":"at","URLKeywords":"","SortOrder":11,"PageID":0},{"CountryID":23,"Code":null,"LanguageID":1,"RegionID":3,"LanguageCode":"en","Country":"Belgium","Region":"Europe","URL":"be","URLKeywords":"","SortOrder":12,"PageID":0},{"CountryID":62,"Code":null,"LanguageID":1,"RegionID":3,"LanguageCode":"en","Country":"Denmark","Region":"Europe","URL":"dk","URLKeywords":"","SortOrder":13,"PageID":0},{"CountryID":74,"Code":null,"LanguageID":15,"RegionID":3,"LanguageCode":"fi","Country":"Finland","Region":"Europe","URL":"fi","URLKeywords":"","SortOrder":15,"PageID":0},{"CountryID":79,"Code":null,"LanguageID":3,"RegionID":3,"LanguageCode":"fr","Country":"France","Region":"Europe","URL":"fr","URLKeywords":"","SortOrder":16,"PageID":0},{"CountryID":60,"Code":null,"LanguageID":4,"RegionID":3,"LanguageCode":"de","Country":"Germany","Region":"Europe","URL":"de","URLKeywords":"","SortOrder":17,"PageID":0},{"CountryID":106,"Code":null,"LanguageID":1,"RegionID":3,"LanguageCode":"en","Country":"Ireland","Region":"Europe","URL":"ie","URLKeywords":"","SortOrder":18,"PageID":0},{"CountryID":114,"Code":null,"LanguageID":6,"RegionID":3,"LanguageCode":"it","Country":"Italy","Region":"Europe","URL":"it","URLKeywords":"","SortOrder":19,"PageID":0},{"CountryID":170,"Code":null,"LanguageID":13,"RegionID":3,"LanguageCode":"en","Country":"Netherlands","Region":"Europe","URL":"nl","URLKeywords":"","SortOrder":20,"PageID":0},{"CountryID":71,"Code":null,"LanguageID":5,"RegionID":3,"LanguageCode":"es","Country":"Spain","Region":"Europe","URL":"es","URLKeywords":"","SortOrder":23,"PageID":0},{"CountryID":202,"Code":null,"LanguageID":1,"RegionID":3,"LanguageCode":"en","Country":"Sweden","Region":"Europe","URL":"se","URLKeywords":"","SortOrder":24,"PageID":0},{"CountryID":171,"Code":null,"LanguageID":1,"RegionID":3,"LanguageCode":"en","Country":"Norway","Region":"Europe","URL":"no","URLKeywords":"","SortOrder":52,"PageID":0},{"CountryID":46,"Code":null,"LanguageID":3,"RegionID":3,"LanguageCode":"fr","Country":"Switzerland","Region":"Europe","URL":"fr-ch","URLKeywords":"","SortOrder":102,"PageID":0},{"CountryID":46,"Code":null,"LanguageID":4,"RegionID":3,"LanguageCode":"de","Country":"Switzerland","Region":"Europe","URL":"de-ch","URLKeywords":"","SortOrder":103,"PageID":0},{"CountryID":196,"Code":null,"LanguageID":10,"RegionID":3,"LanguageCode":"ru","Country":"Russian Federation","Region":"Europe","URL":"ru","URLKeywords":"","SortOrder":109,"PageID":0},{"CountryID":238,"Code":null,"LanguageID":2,"RegionID":2,"LanguageCode":"us","Country":"United States","Region":"North America","URL":"us","URLKeywords":"","SortOrder":125,"PageID":0},{"CountryID":16,"Code":null,"LanguageID":12,"RegionID":6,"LanguageCode":"au","Country":"Australia","Region":"Australasia","URL":"au","URLKeywords":"","SortOrder":150,"PageID":0},{"CountryID":175,"Code":null,"LanguageID":18,"RegionID":6,"LanguageCode":"nz","Country":"New Zealand","Region":"Australasia","URL":"nz","URLKeywords":"","SortOrder":151,"PageID":0},{"CountryID":51,"Code":null,"LanguageID":1,"RegionID":4,"LanguageCode":"en","Country":"Rest of the World","Region":"Africa, Asia & the Middle East","URL":"row","URLKeywords":"","SortOrder":255,"PageID":0},{"CountryID":67,"Code":null,"LanguageID":1,"RegionID":3,"LanguageCode":"en","Country":"Other Countries in Europe","Region":"Europe","URL":"eu","URLKeywords":"","SortOrder":255,"PageID":0}]},"ProductTypeDropDown":{"ProductTypes":[{"ProductTypeID":15,"Name":"Fabric","NamePlural":null,"URLKeywords":null,"SortOrder":0,"FilterIndexRestrictions":null,"ProductPageIDs":null,"FormValue":"fabric"},{"ProductTypeID":18,"Name":"Wallpaper","NamePlural":null,"URLKeywords":null,"SortOrder":0,"FilterIndexRestrictions":null,"ProductPageIDs":null,"FormValue":"wallpaper"},{"ProductTypeID":8,"Name":"Paint","NamePlural":null,"URLKeywords":null,"SortOrder":0,"FilterIndexRestrictions":null,"ProductPageIDs":null,"FormValue":"paint"},{"ProductTypeID":10,"Name":"Rug","NamePlural":null,"URLKeywords":null,"SortOrder":0,"FilterIndexRestrictions":null,"ProductPageIDs":null,"FormValue":"rug"},{"ProductTypeID":4,"Name":"Cushion","NamePlural":null,"URLKeywords":null,"SortOrder":0,"FilterIndexRestrictions":null,"ProductPageIDs":null,"FormValue":"cushion"},{"ProductTypeID":1,"Name":"Bed Linen","NamePlural":null,"URLKeywords":null,"SortOrder":0,"FilterIndexRestrictions":null,"ProductPageIDs":null,"FormValue":"bed-linen"},{"ProductTypeID":2,"Name":"Throw","NamePlural":null,"URLKeywords":null,"SortOrder":0,"FilterIndexRestrictions":null,"ProductPageIDs":null,"FormValue":"throw"},{"ProductTypeID":35,"Name":"Furniture","NamePlural":null,"URLKeywords":null,"SortOrder":0,"FilterIndexRestrictions":null,"ProductPageIDs":null,"FormValue":"furniture"}]},"TradeMember":false,"TradeAllowed":false,"CanViewRRPs":false,"LoginStatus":0,"UserName":null},"Visitor":{"visitorDbId":213722567,"FullName":null,"Email":null,"Culture":null,"VisitorCreatedDT":"0001-01-01T00:00:00","memberId":null,"tradePriceListId":null,"memberTradeAccountNumber":null,"memberTradeAccountID":null,"memberDisplayTradePrice":false,"memberTradeDataSourceJson":null,"tradePermissionAccountAdmin":false,"tradePermissionPlaceOrder":false,"tradePermissionViewAccounts":false,"tradePermissionDownloadPricelistsBrochures":false,"tradePermissionDownloadProductFeeds":false},"DotDigitalBehaviourProfile":{"WebBehaviourTrackingProfileID":"DM-2763894802-01"},"Scrapbook":{"Images":[]},"TradeOrderingAllowed":false,"SearchTerm":null,"ProductType":null,"LanguageID":18,"CountryID":175,"Date":"2023-12-08T00:00:00","ContentType":0,"ContentID":1396,"SiteSectionID":0,"ShowRecentlyViewed":true,"Partial":null,"IsBot":true,"CategoryPageProductType":null}
{"ImageID":85509,"SortOrder":0,"AltText":"","Overlay":{"Visible":false,"AutoHide":false,"Background":"linear-gradient(to right, rgba(255,255,255,) 0%, rgba(255,255,255,) 72%, rgba(255,255,255,0) 98%, rgba(255,255,255,0) 100%)","Opacity":1.0,"FontColour":"rgb(80,84,93)","Heading":null,"Height":3.0,"Left":0.0,"Text":null,"Top":0.0,"Width":35.0,"HeightPercent":"3.00%","LeftPercent":"0.00%","TopPercent":"0.00%","WidthPercent":"35.00%"},"MaxWidth":3092,"ImageSize":12,"ForceLazyLoading":false}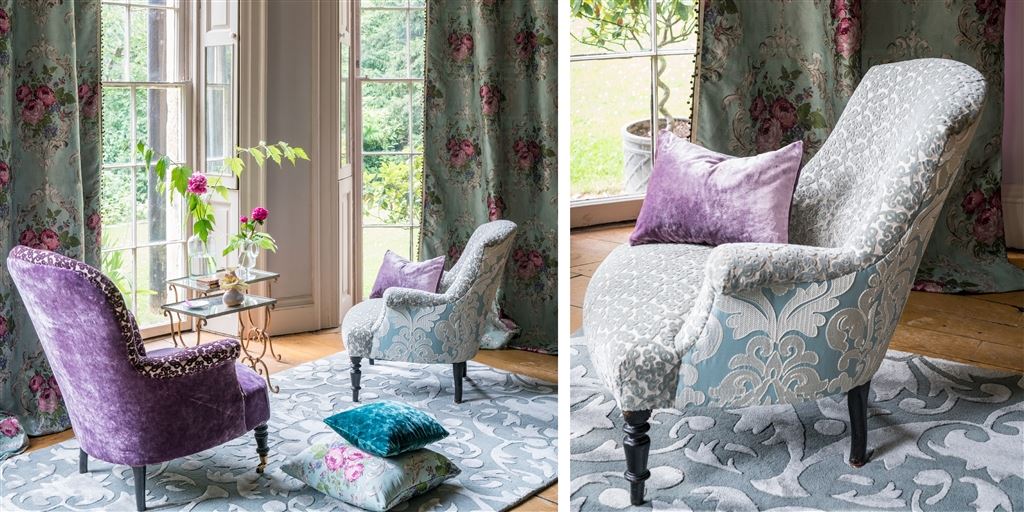 {"ImageID":85510,"SortOrder":1,"AltText":"","Overlay":{"Visible":false,"AutoHide":false,"Background":"linear-gradient(to right, rgba(255,255,255,) 0%, rgba(255,255,255,) 72%, rgba(255,255,255,0) 98%, rgba(255,255,255,0) 100%)","Opacity":1.0,"FontColour":"rgb(80,84,93)","Heading":null,"Height":3.0,"Left":0.0,"Text":null,"Top":0.0,"Width":35.0,"HeightPercent":"3.00%","LeftPercent":"0.00%","TopPercent":"0.00%","WidthPercent":"35.00%"},"MaxWidth":3092,"ImageSize":12,"ForceLazyLoading":false}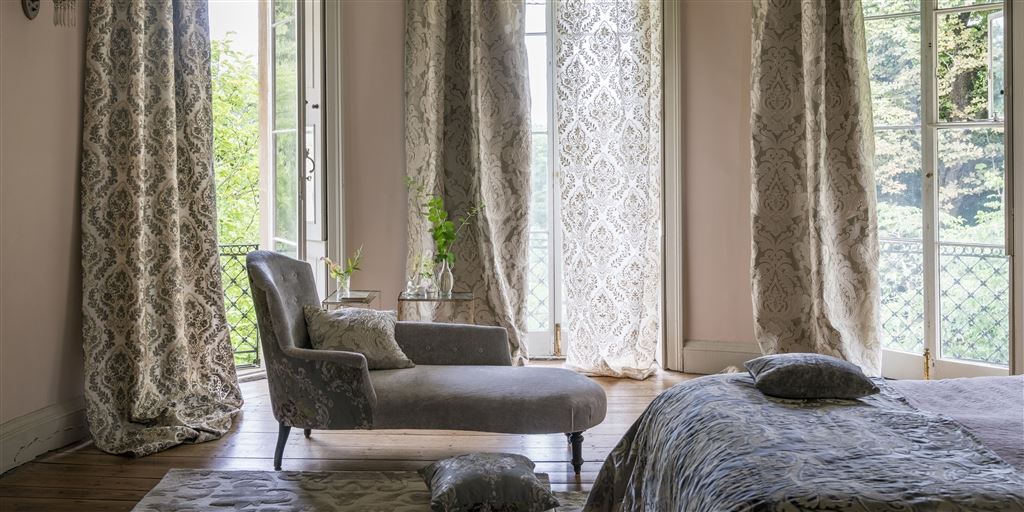 {"ImageID":69306,"SortOrder":2,"AltText":"","Overlay":{"Visible":true,"AutoHide":false,"Background":"linear-gradient(to right, rgba(255,255,255 ,0.85) 0%, rgba(255,255,255 ,0.85) 72%, rgba(255,255,255 ,0) 98%, rgba(255,255,255 ,0) 100%)","Opacity":0.85,"FontColour":"rgb(0,0,0)","Heading":"THE ROYAL COLLECTION FABRICS, WALLPAPERS & ACCESSORIES","Height":3.40,"Left":0.00,"Text":null,"Top":4.00,"Width":84.00,"HeightPercent":"3.40%","LeftPercent":"0.00%","TopPercent":"4.00%","WidthPercent":"84.00%"},"MaxWidth":3092,"ImageSize":12,"ForceLazyLoading":false}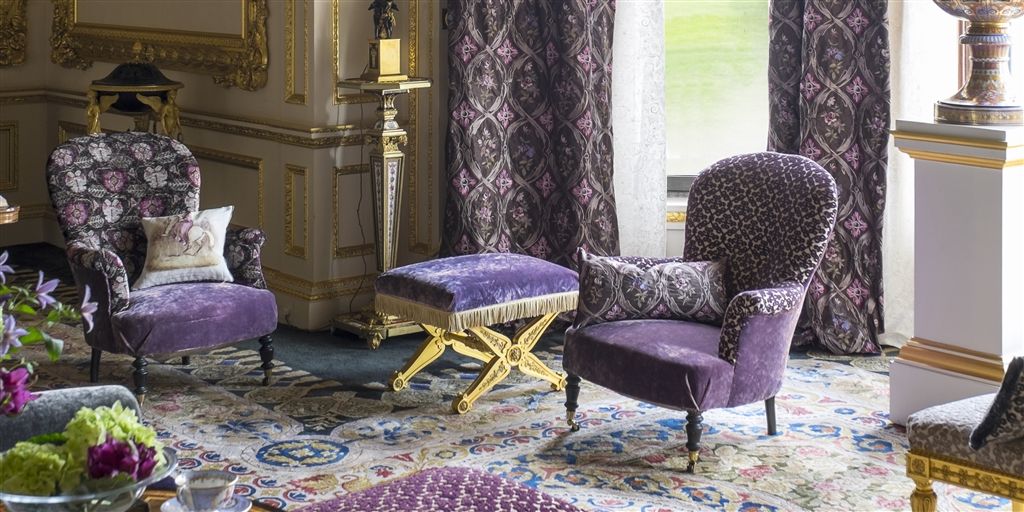 {"ImageID":69356,"SortOrder":3,"AltText":"","Overlay":{"Visible":true,"AutoHide":false,"Background":"linear-gradient(to right, rgba(255, 255, 255,0.85) 0%, rgba(255, 255, 255,0.85) 72%, rgba(255, 255, 255,0) 98%, rgba(255, 255, 255,0) 100%)","Opacity":0.85,"FontColour":"rgb(0, 0, 0)","Heading":"THE ROYAL COLLECTION FABRICS, WALLPAPERS & ACCESSORIES","Height":3.40,"Left":0.00,"Text":null,"Top":4.00,"Width":84.00,"HeightPercent":"3.40%","LeftPercent":"0.00%","TopPercent":"4.00%","WidthPercent":"84.00%"},"MaxWidth":3092,"ImageSize":12,"ForceLazyLoading":false}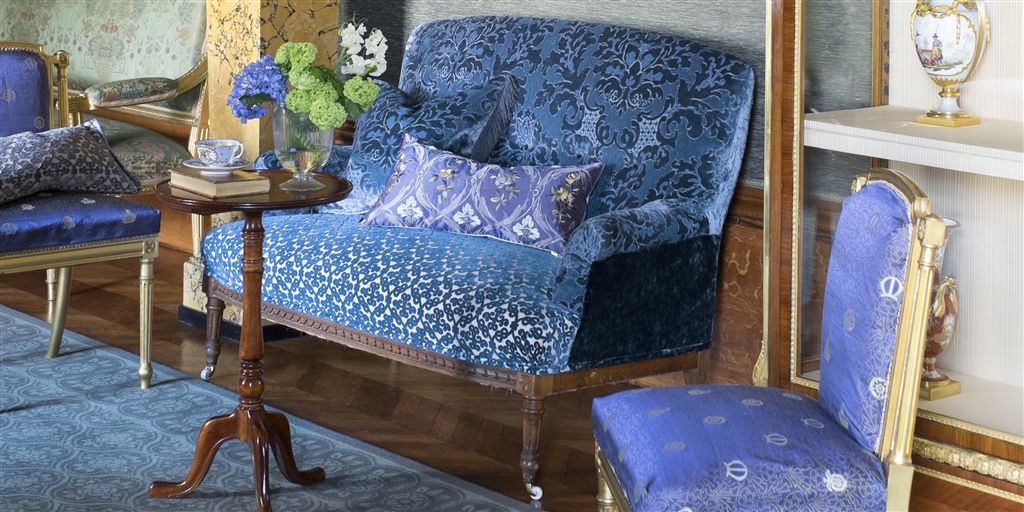 {"ImageID":69352,"SortOrder":4,"AltText":"","Overlay":{"Visible":true,"AutoHide":false,"Background":"linear-gradient(to right, rgba(255, 255, 255,0.85) 0%, rgba(255, 255, 255,0.85) 72%, rgba(255, 255, 255,0) 98%, rgba(255, 255, 255,0) 100%)","Opacity":0.85,"FontColour":"rgb(0, 0, 0)","Heading":"THE ROYAL COLLECTION FABRICS, WALLPAPERS & ACCESSORIES","Height":3.40,"Left":0.00,"Text":null,"Top":4.00,"Width":84.00,"HeightPercent":"3.40%","LeftPercent":"0.00%","TopPercent":"4.00%","WidthPercent":"84.00%"},"MaxWidth":3092,"ImageSize":12,"ForceLazyLoading":false}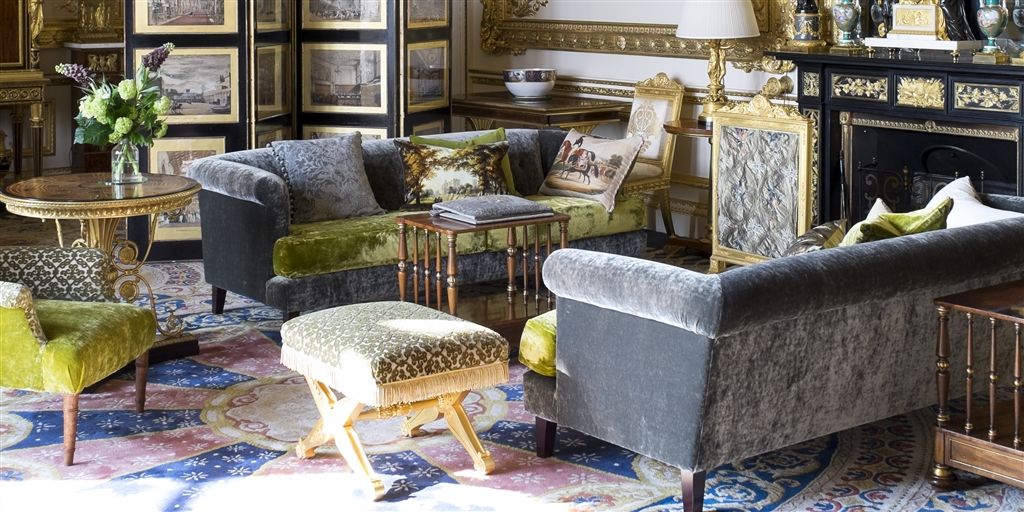 {"ImageID":69353,"SortOrder":5,"AltText":"","Overlay":{"Visible":true,"AutoHide":false,"Background":"linear-gradient(to right, rgba(255, 255, 255,0.85) 0%, rgba(255, 255, 255,0.85) 72%, rgba(255, 255, 255,0) 98%, rgba(255, 255, 255,0) 100%)","Opacity":0.85,"FontColour":"rgb(0, 0, 0)","Heading":"THE ROYAL COLLECTION FABRICS, WALLPAPERS & ACCESSORIES","Height":3.40,"Left":0.00,"Text":null,"Top":4.00,"Width":84.00,"HeightPercent":"3.40%","LeftPercent":"0.00%","TopPercent":"4.00%","WidthPercent":"84.00%"},"MaxWidth":3092,"ImageSize":12,"ForceLazyLoading":false}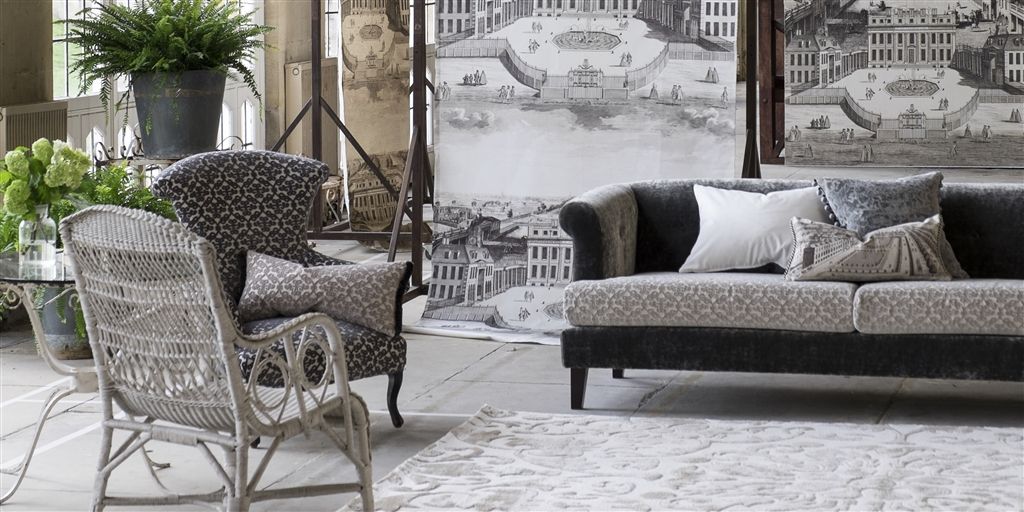 {"ImageID":69354,"SortOrder":6,"AltText":"","Overlay":{"Visible":true,"AutoHide":false,"Background":"linear-gradient(to right, rgba(255, 255, 255,0.85) 0%, rgba(255, 255, 255,0.85) 72%, rgba(255, 255, 255,0) 98%, rgba(255, 255, 255,0) 100%)","Opacity":0.85,"FontColour":"rgb(0, 0, 0)","Heading":"THE ROYAL COLLECTION FABRICS, WALLPAPERS & ACCESSORIES","Height":3.40,"Left":0.00,"Text":null,"Top":4.00,"Width":84.00,"HeightPercent":"3.40%","LeftPercent":"0.00%","TopPercent":"4.00%","WidthPercent":"84.00%"},"MaxWidth":3092,"ImageSize":12,"ForceLazyLoading":false}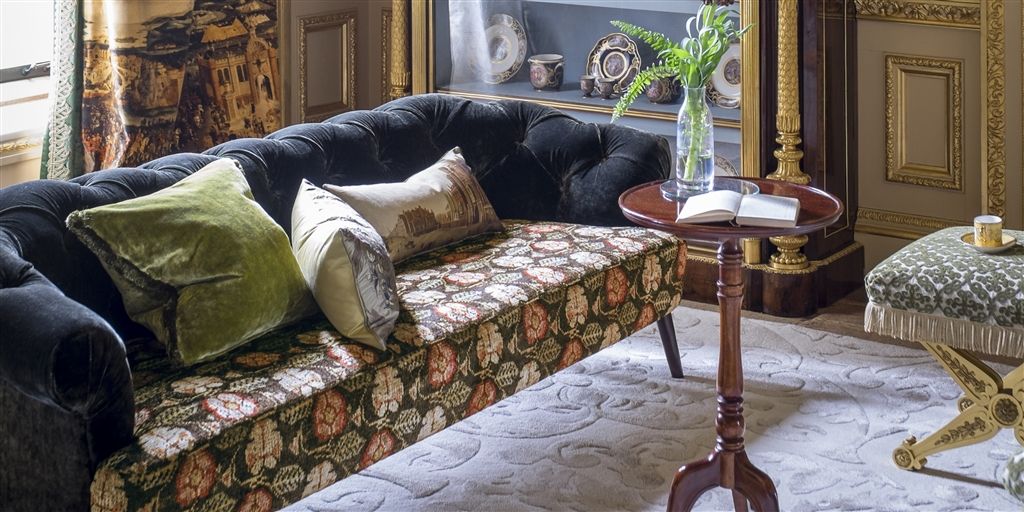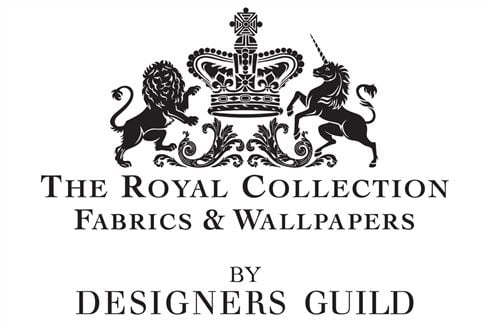 The Royal Collection Fabrics and Wallpapers is an exclusive range of curtain and upholstery fabrics, wallpapers and home accessories directly inspired by the magnificent interiors and furnishings of the British Royal Family's residences.
Tricia Guild and her design team have been given exclusive access to the residences as well as the vast royal archive at Windsor in order to produce, and make available to the public, new collections that possess integrity and splendour and that are of the very highest quality.
The range has been produced using the finest weavers, printers and specialist mills whose expertise will ensure a balance of remaining faithful to traditional weaving and printing methods and the very latest in modern technology.