Behind the design: Papillons
{"ImageID":101613,"SortOrder":0,"AltText":"Behind the design: Papillons ","Overlay":null,"MaxWidth":null,"ImageSize":12}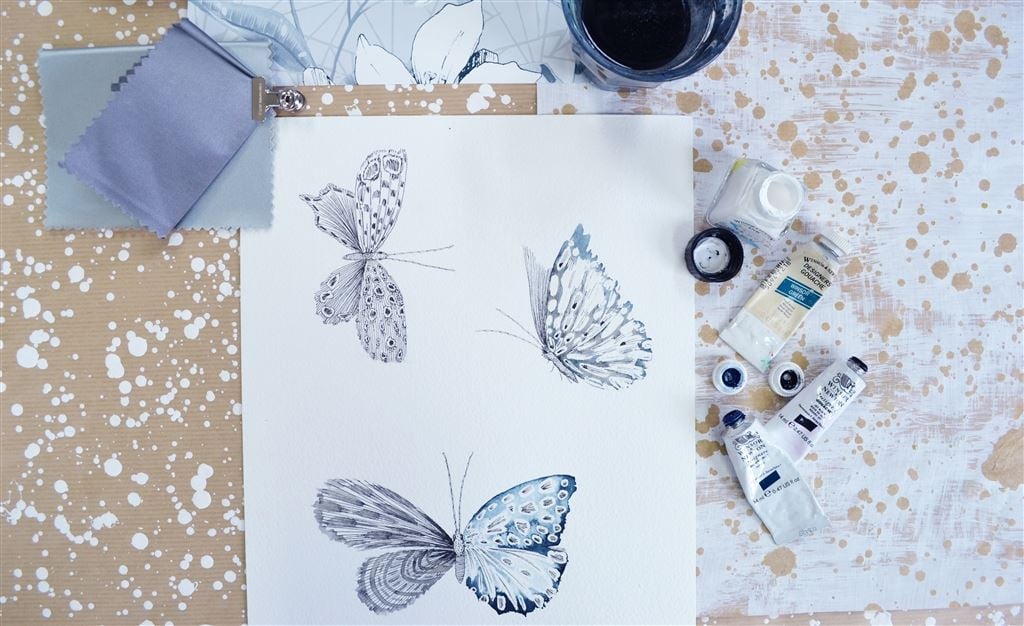 {"ImageID":92586,"SortOrder":1,"AltText":"Behind the design: Papillons ","Overlay":null,"MaxWidth":null,"ImageSize":12}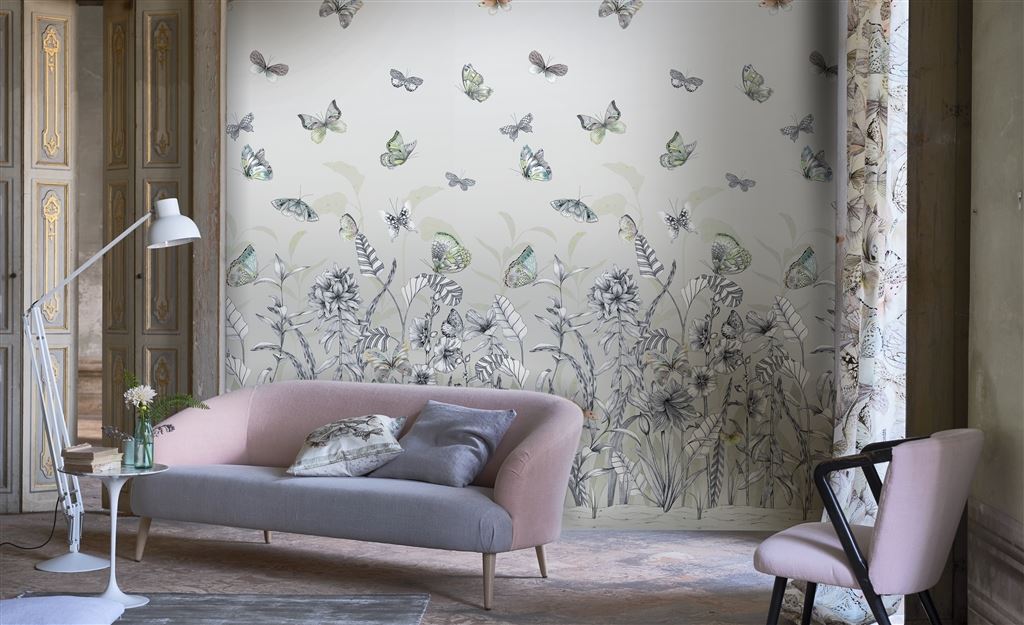 {"ImageID":93097,"SortOrder":2,"AltText":"Behind the design: Papillons ","Overlay":null,"MaxWidth":null,"ImageSize":12}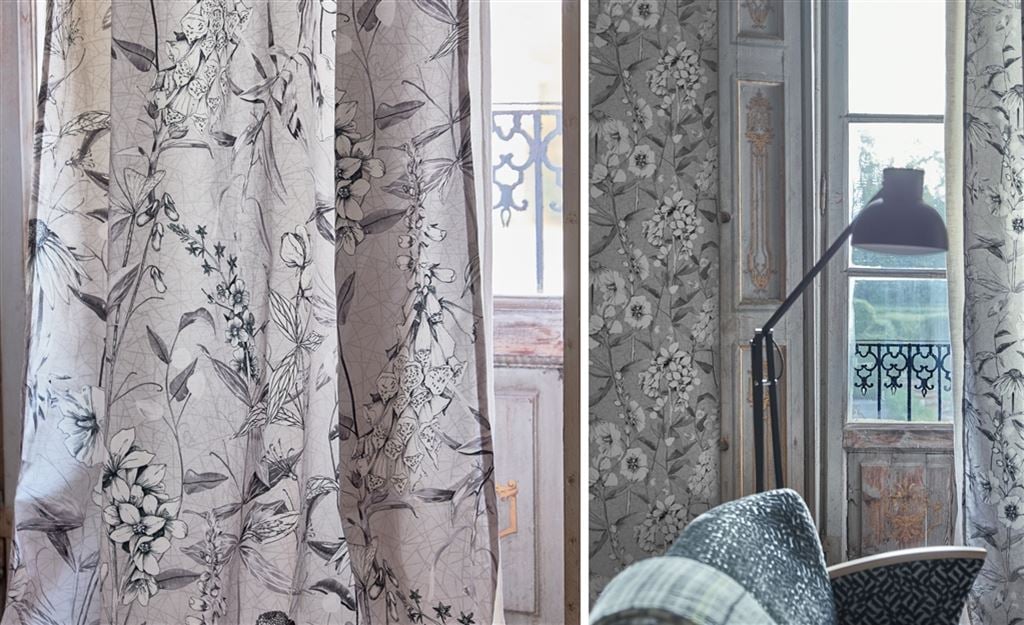 {"ImageID":92581,"SortOrder":3,"AltText":"Behind the design: Papillons ","Overlay":null,"MaxWidth":null,"ImageSize":12}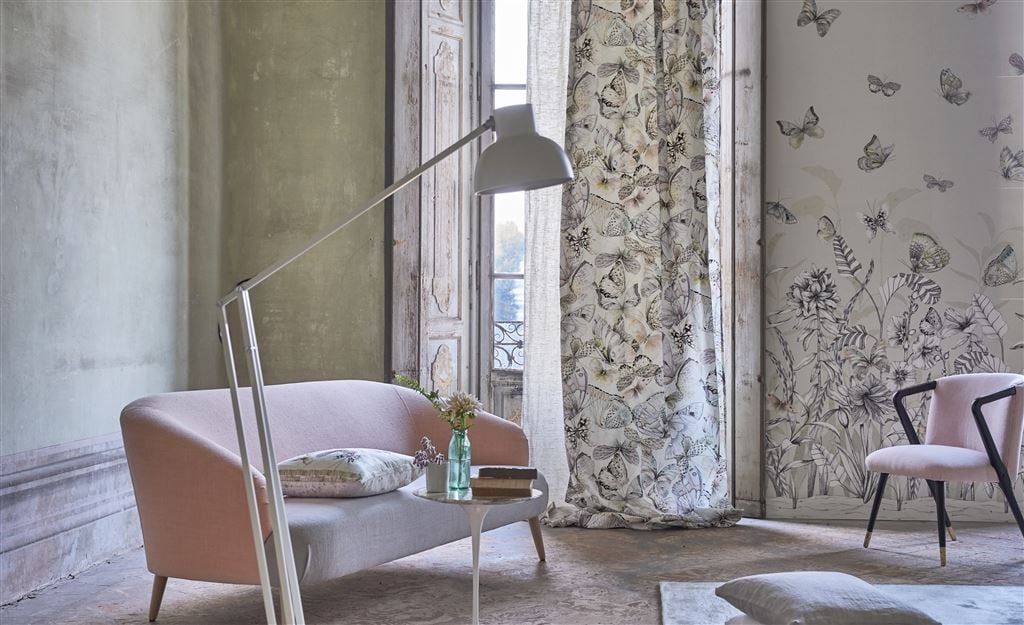 MARCH 2018
Last season we celebrated the evocative and lyrical art of the botanist. Taking inspiration from the 17th Century explorers and botanists who journeyed to far-flung ends of the globe in search of undiscovered flora and fauna and then recorded their findings with breathtaking accuracy and stunning artistry, our Autumn collections featured exquisitely drawn studies of flowers & butterflies.
For Spring we continued and embraced the botanical emphasis into a more studied approach, resulting into large scale wallpaper panels. Our Papillons wallpaper design is a beautiful scene of hand drawn butterflies, florals and foliage with sublime flashes of watercolour. The large scale wallpaper is digitally printed in two stunning colour ways. Paired with it is our Papillons fabric print - exquisitely hand drawn interlacing studies, enhanced with touches of watercolour tones.
If wanting a smaller scale design our Emilie print has the perfect ratio with a plethora of exquisitely drawn botanicals, florals and foliage that's shaded to stunning effect and are set against a graphic, geometric background for a unique, tailored feel - a layer of texture.
These wonderful linear studies offer a different perspective to our collections. For those wanting a more focused and tailored aspect, these designs are the perfect addition for the home.