Mood board: Organic Pigment
{"ImageID":82607,"SortOrder":0,"AltText":"Mood board: Organic Pigment ","Overlay":null,"MaxWidth":null,"ImageSize":12,"ForceLazyLoading":false}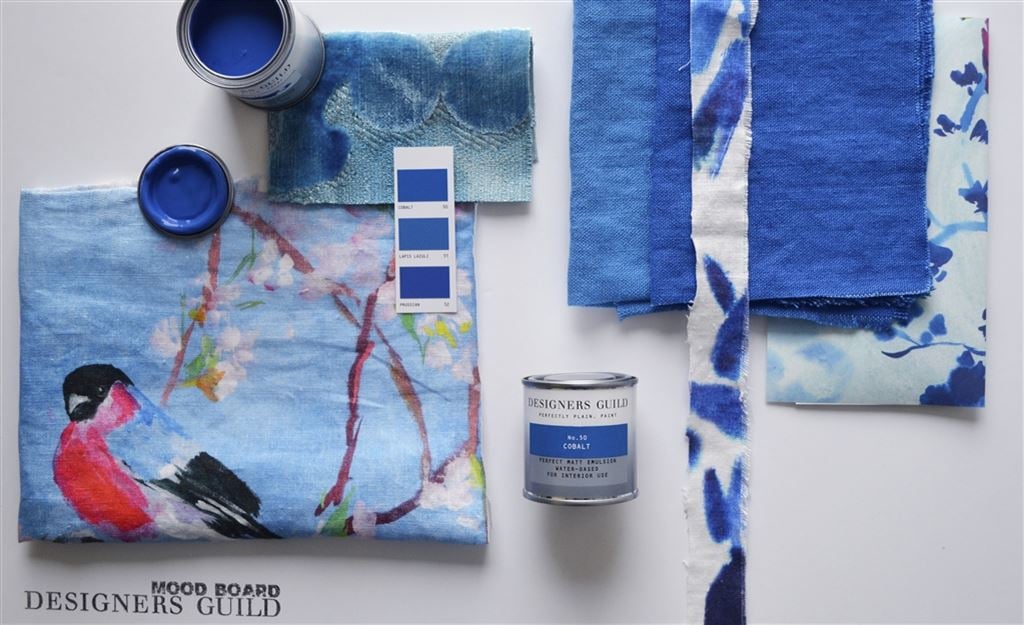 JUNE 2017
"Blue is the only colour which maintains its own character in all its tones. Take blue in all its nuances, from the darkest to the lightest - it will always stay blue". Raoul Dufy
Many consider blue to be cold and a difficult colour to use, yet the simplicity of a blue and white room is a timeless statement. Blue in all its many guises offers a variety of different styles from dramatic to ethereal, from crisp utilitarian to a lavish richness.
Our pictorial fabric print Istoriato has shades of cobalt in its background, highlighted with pure white and petal pinks painted in elegant branches of foliage and blossom mixed with exotic birds and ceramic vases telling a story. The colour palette is purposefully kept tight and remains strong - bringing the room to life.
View our shades of blue - we have over 30 to choose from our paint collection.
Order a FREE paint card here.