Tibits Bircher Muesli recipe
{"ImageID":71825,"SortOrder":0,"AltText":"Tibits Bircher Muesli recipe ","Overlay":null,"MaxWidth":null,"ImageSize":12,"ForceLazyLoading":false}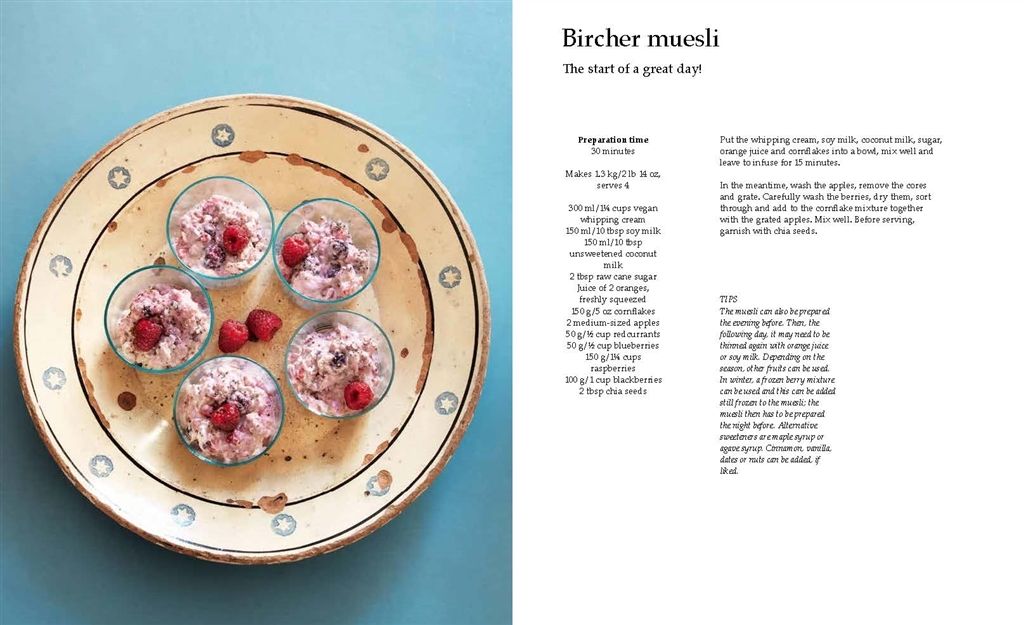 JUNE 2016
Tibits Bircher Muesli recipe
Put the whipping cream, soy milk, coconut, sugar, orange juice, and cornflakes into a bowl. Mix well and leave to infuse for a few minutes.
In the meantime, wash the apples, remove the core and grate. Carefully wash the berries, dry them, sort through and add to the cornflake mixture together with the grated apples.
Mix well. Before serving garnish with chia seeds.
TIPS:
The muesli can be prepared the evening before, then the following day it may need to be thrived again with orange juice or soy milk.
Depending on the season, other fruits can be used. In Winter a frozen berry mix can be used and this can be added still frozen to the muesli; the muesli then has to be prepared the night before. Alternative sweeteners can be maple syrup or Agave syrup. Cinnamon, vanilla, dates or nuts can be added if liked.