Guest blog: Juliet Glaves
{"ImageID":92047,"SortOrder":0,"AltText":"Guest blog: Juliet Glaves ","Overlay":null,"MaxWidth":null,"ImageSize":12,"ForceLazyLoading":false}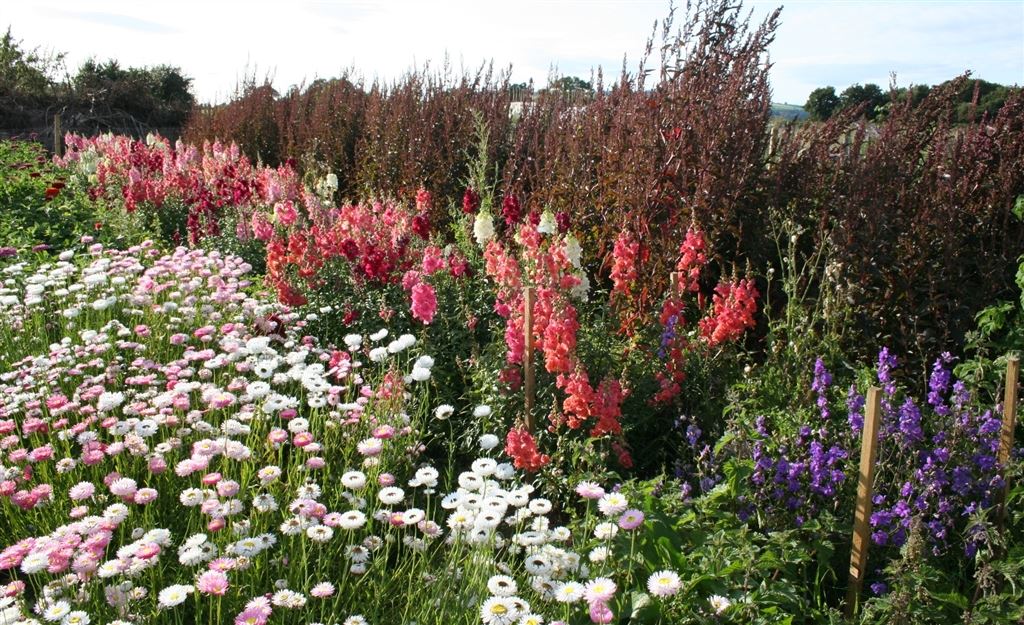 {"ImageID":92049,"SortOrder":1,"AltText":"Guest blog: Juliet Glaves ","Overlay":null,"MaxWidth":null,"ImageSize":12,"ForceLazyLoading":false}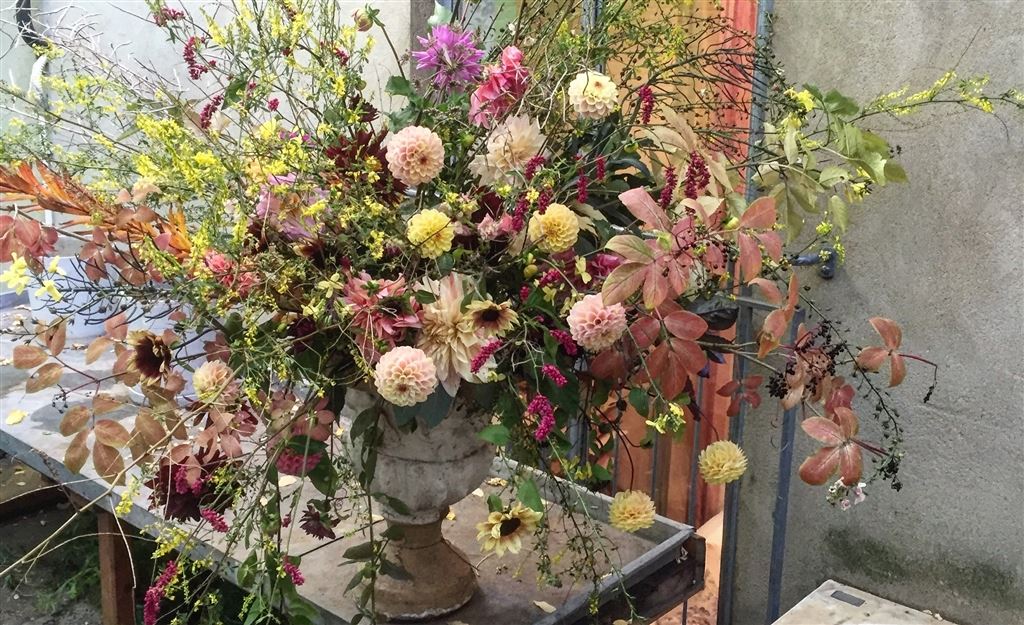 {"ImageID":92048,"SortOrder":2,"AltText":"Guest blog: Juliet Glaves ","Overlay":null,"MaxWidth":null,"ImageSize":12,"ForceLazyLoading":false}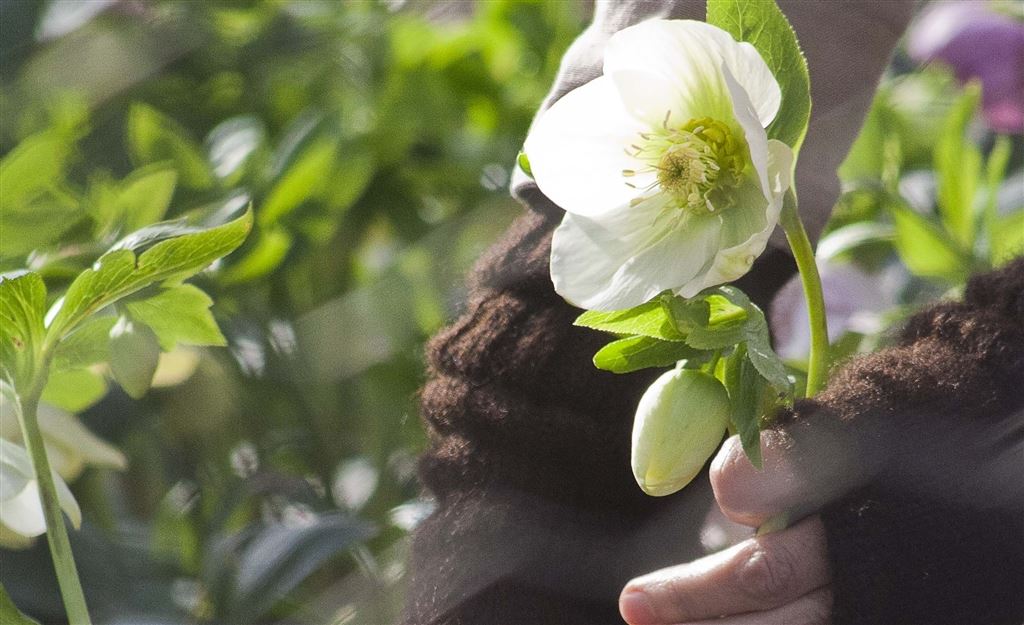 {"ImageID":92046,"SortOrder":3,"AltText":"Guest blog: Juliet Glaves ","Overlay":null,"MaxWidth":null,"ImageSize":12,"ForceLazyLoading":false}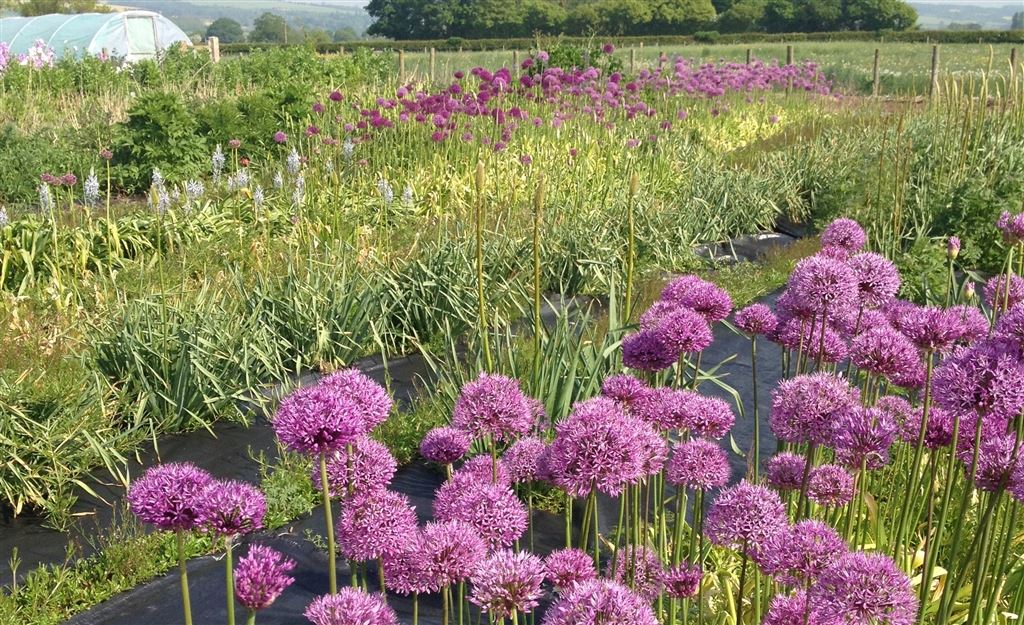 {"ImageID":92166,"SortOrder":4,"AltText":"Guest blog: Juliet Glaves ","Overlay":null,"MaxWidth":null,"ImageSize":12,"ForceLazyLoading":false}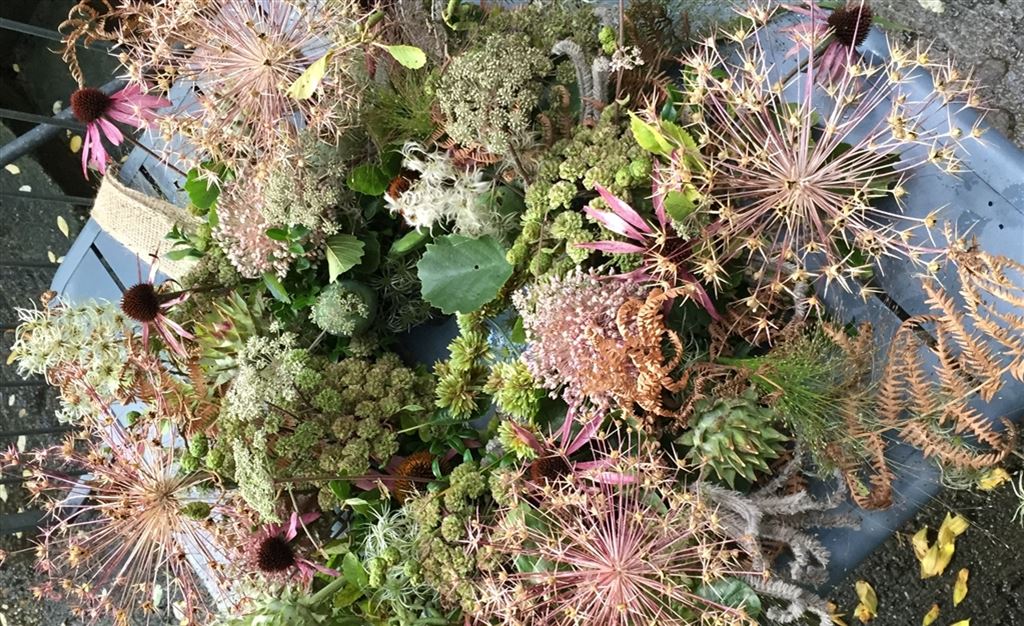 NOVEMBER 2017
We caught up with our in-store florist Juliet Glaves and asked all about her passion for her home grown cut flowers.
What do you love most about working with flowers?
Being able to grow my own flowers and work with them, is why I became a florist. 9 years ago my husband and I bought a naked plot of land and began filling it with flowers, the most beautiful varieties we could find set out in rows and blocks and all of it, every single stem for cutting. Our colourful slice of Shropshire countryside, Mecca for insect life & with an ever changing seasonal palette, inform and inspire every aspect of my work.
What are your top tips on dressing a home with flowers for the festive period?
Making a wreath to dress the front door for Christmas, is the first thing I do - It sets the tone. Like making the bridal bouquet, the rest of the decor stems from that. I like my wreaths to look wild & freeform with lots of texture. I prefer not to include flowers, rather a selection of foliages fresh & dried, twigs, seed heads - collected from our flower pens, these will include alliums, cardoons & spiky verbascum.
Wrapping branches with strips of beautiful fabrics is an idea I discovered at Designers Guild - their instore Christmas displays are inspiring & I now use this technique to create a range of fabric wreaths.
Do you have a go-to cut flower that you use during Christmas?
At this time of year I have a weakness for glorious seasonal chrysanthemums, in particular those grown to produce huge round blooms like giant pom pom's, displayed abundantly in a vase or urn. Offering a nostalgic touch of 50's glamour, they will last through Christmas into new year.
What key advice do you have in keeping flowers fresh in the home?
The best way to prolong vase life for cut flowers is to re - cut stem ends and change the water daily, to avoid bacteria build up.
Join Juliet's wreath workshop - book your place Kings road store.