Moodboard: Expressive textural elements
{"ImageID":136076,"SortOrder":0,"AltText":"Moodboard: Expressive textural elements ","Overlay":null,"MaxWidth":null,"ImageSize":12,"ForceLazyLoading":false}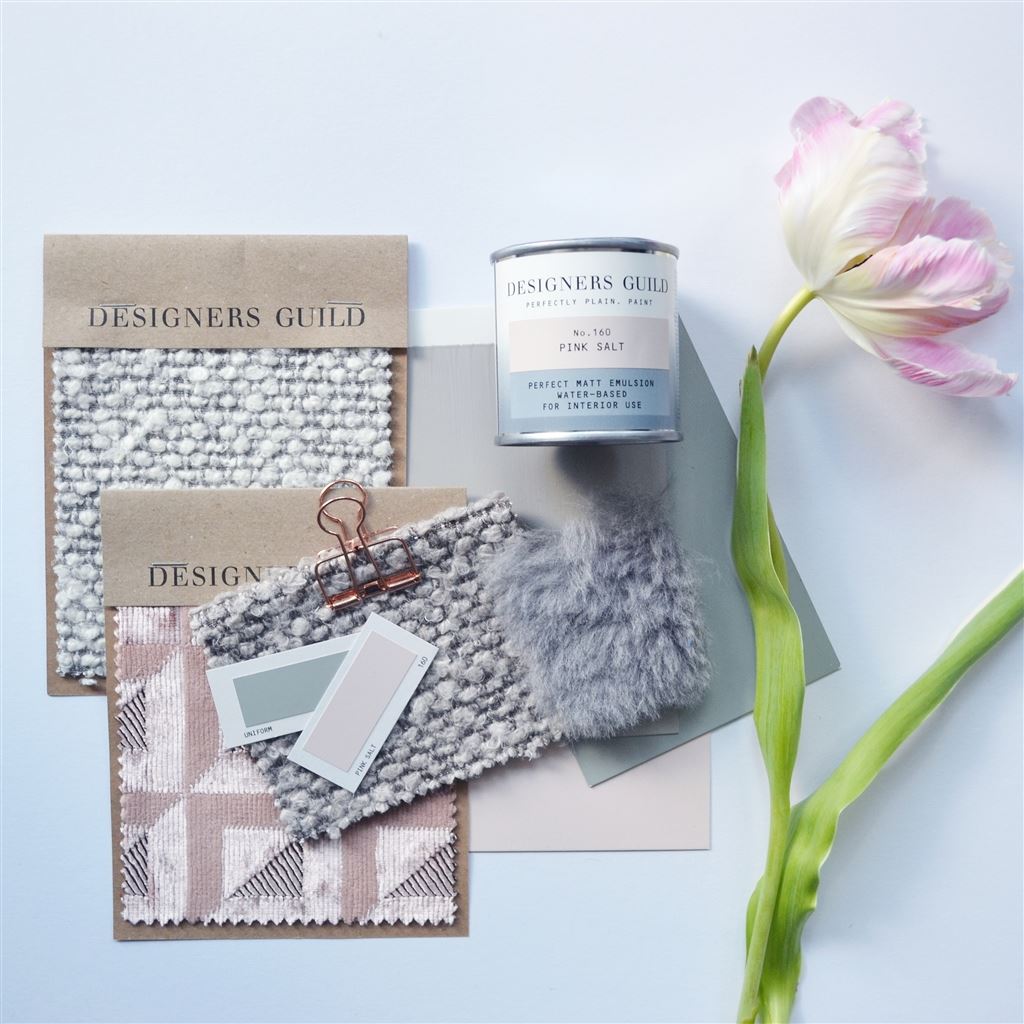 MARCH 2021
Moodboard | Expressive textural elements
The softest hints of colour can create an atmosphere of meditative calm within a space.
Decorating with neutral shades can often seem like an easy option. It may feel safer to sidestep the seemingly tricky balancing act of using stronger colours, which can appear to be fraught with difficulties and possible errors in judgement.
Neutrals can clash just as much as any other colours, it is vital that an uplifting mood is created, which comes from confident choices rather than playing it safe.
The softest pink such as our Pink Salt paint shade can underline a gentle nature of the scheme and add a note of warmth to a space.
Increase the texture element with multiple tactile features - our Moselle Lana collection consists of wooly textures of faux fur, sheepskin and boucle in the softest neutral shades. Available in accessories too - so you can place around the home for added comfort.