Peach, feta & walnut salad
{"ImageID":107663,"SortOrder":0,"AltText":"Peach, feta & walnut salad ","Overlay":null,"MaxWidth":null,"ImageSize":12}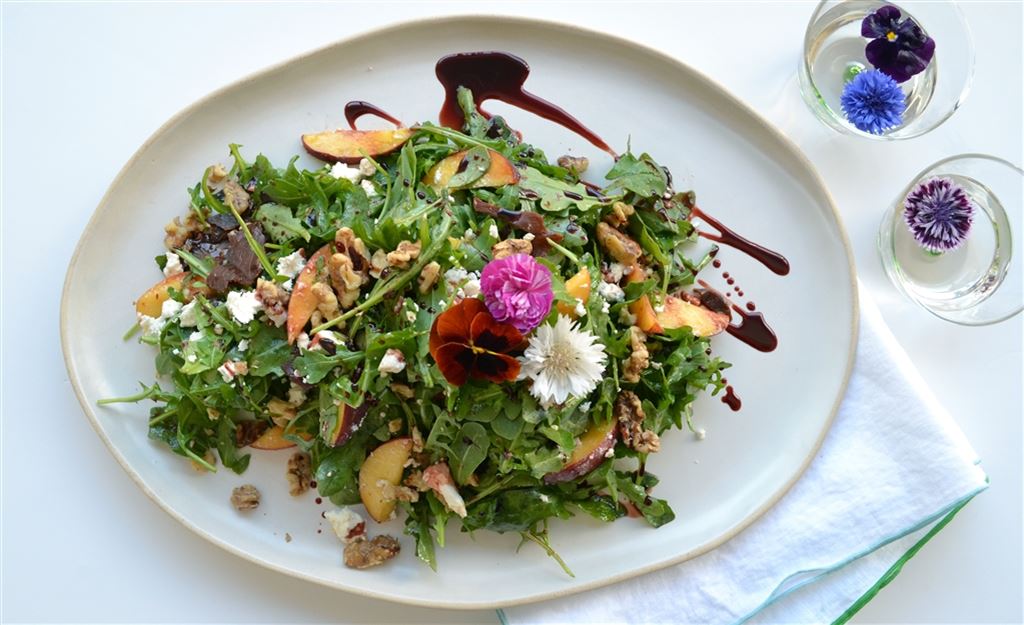 {"ImageID":107662,"SortOrder":1,"AltText":"Peach, feta & walnut salad ","Overlay":null,"MaxWidth":null,"ImageSize":12}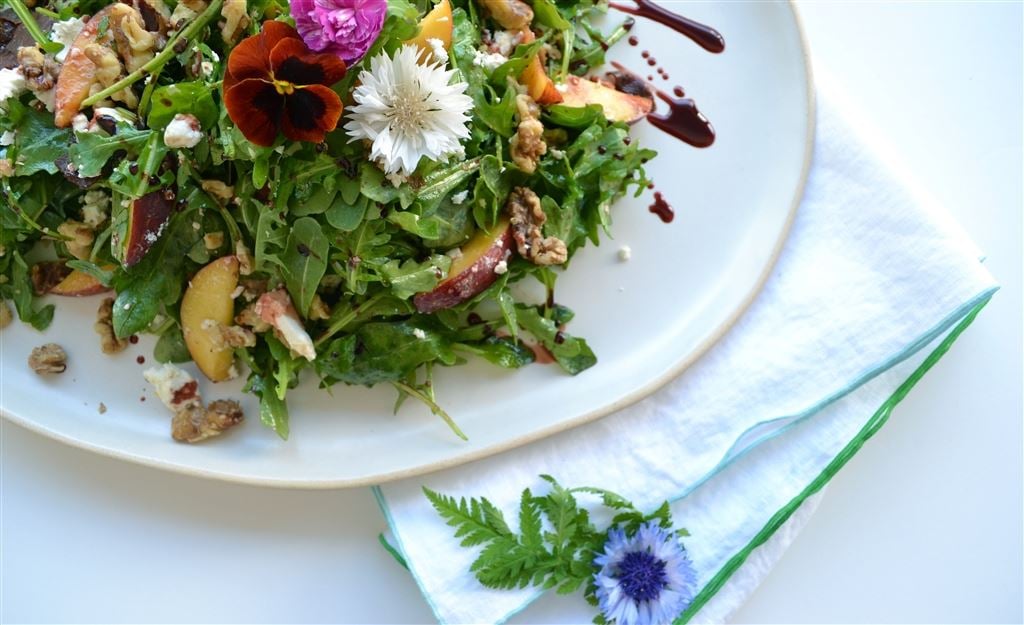 {"ImageID":107660,"SortOrder":2,"AltText":"Peach, feta & walnut salad ","Overlay":null,"MaxWidth":null,"ImageSize":12}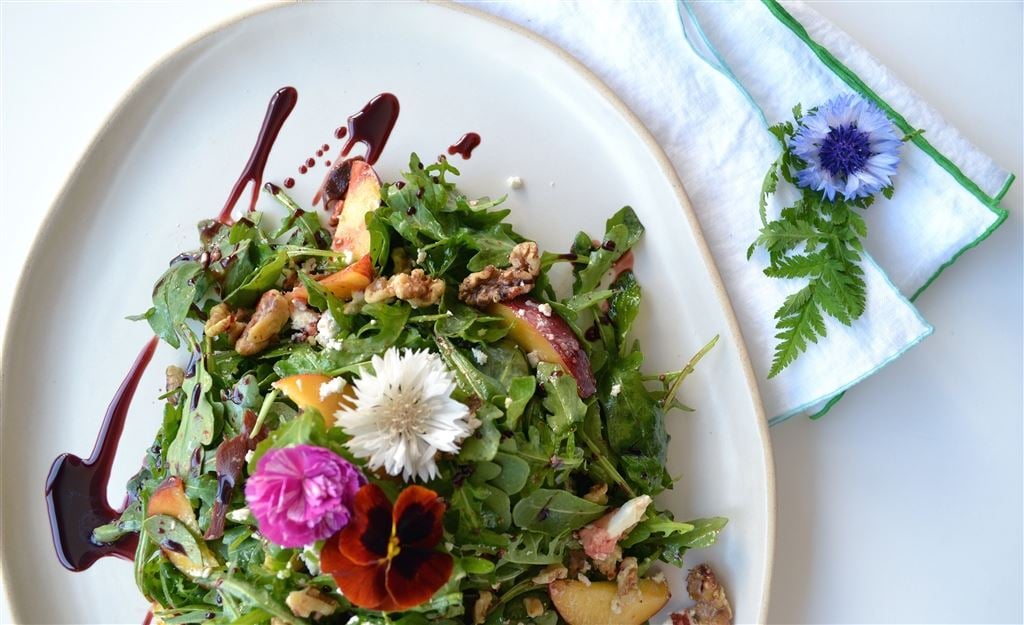 {"ImageID":107661,"SortOrder":3,"AltText":"Peach, feta & walnut salad ","Overlay":null,"MaxWidth":null,"ImageSize":12}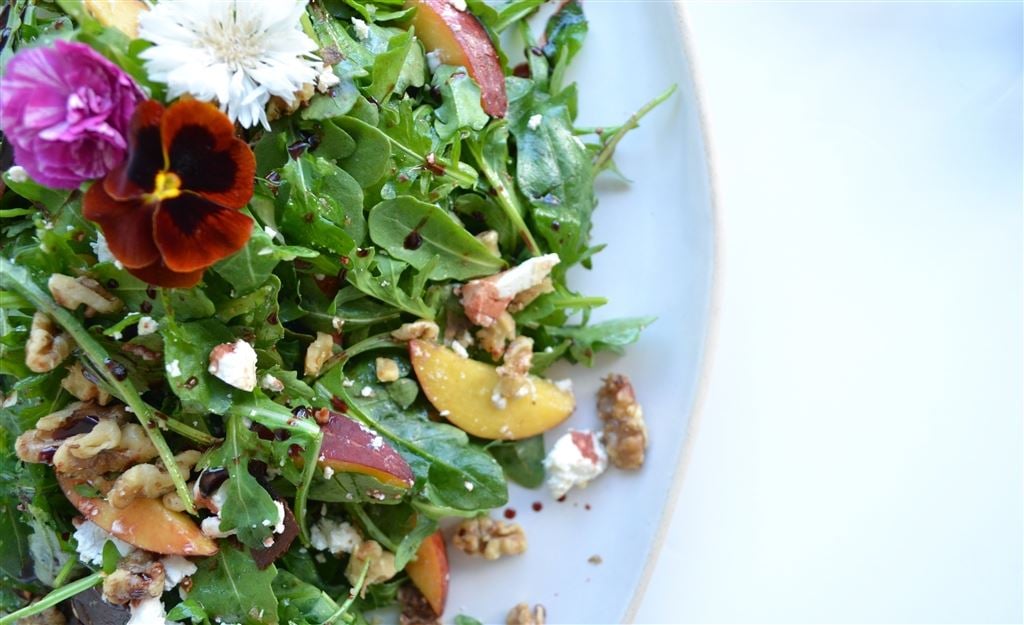 {"ImageID":107659,"SortOrder":4,"AltText":"Peach, feta & walnut salad ","Overlay":null,"MaxWidth":null,"ImageSize":12}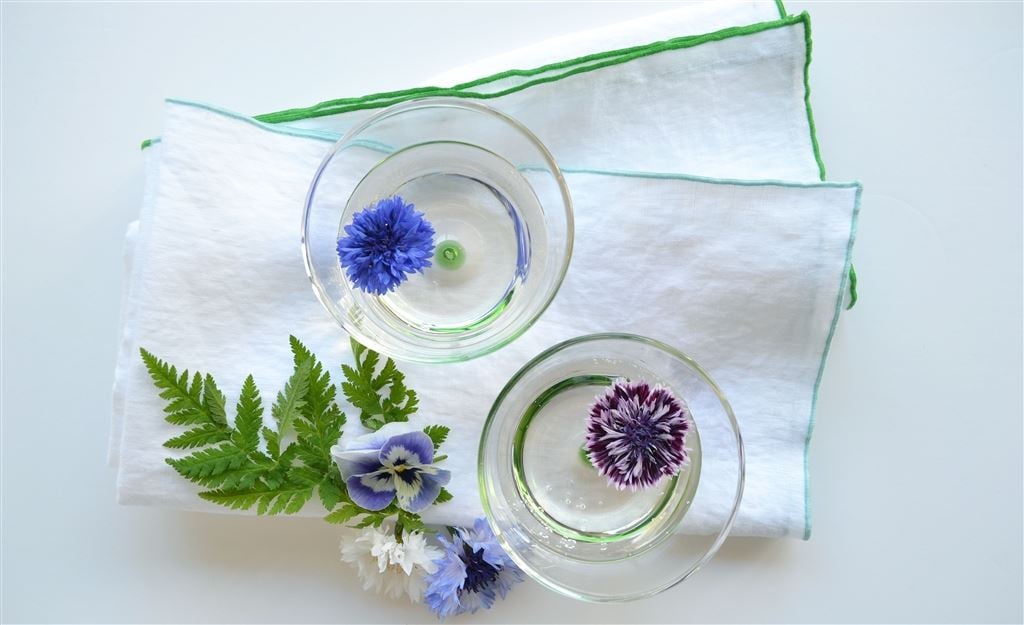 Peach, feta & walnut salad
With summer evenings upon us, we love this fuss-free salad to whip up during the warmer months.
2x peaches sliced
75g feta
150g rocket
50g walnuts
A drizzle of pomegranate molasses
Method:
- Wash the rocket, dry and add to a large bowl.
- Toss in the sliced peaches & crumble the feta.
- Lightly toast the walnuts for a few minutes and then add to the bowl.
- Lightly mix all together, drizzle with pomegranate molasses & serve immediately.
For added decadence - sprinkle crispy prosciuttio, this really enhances the flavour of the peaches.
Stay tuned for our summer tipple to keep you hydrated during the balmy evenings..