The paint edit: Sunset Garden
{"ImageID":101370,"SortOrder":0,"AltText":"The paint edit: Sunset Garden ","Overlay":null,"MaxWidth":null,"ImageSize":12,"ForceLazyLoading":false}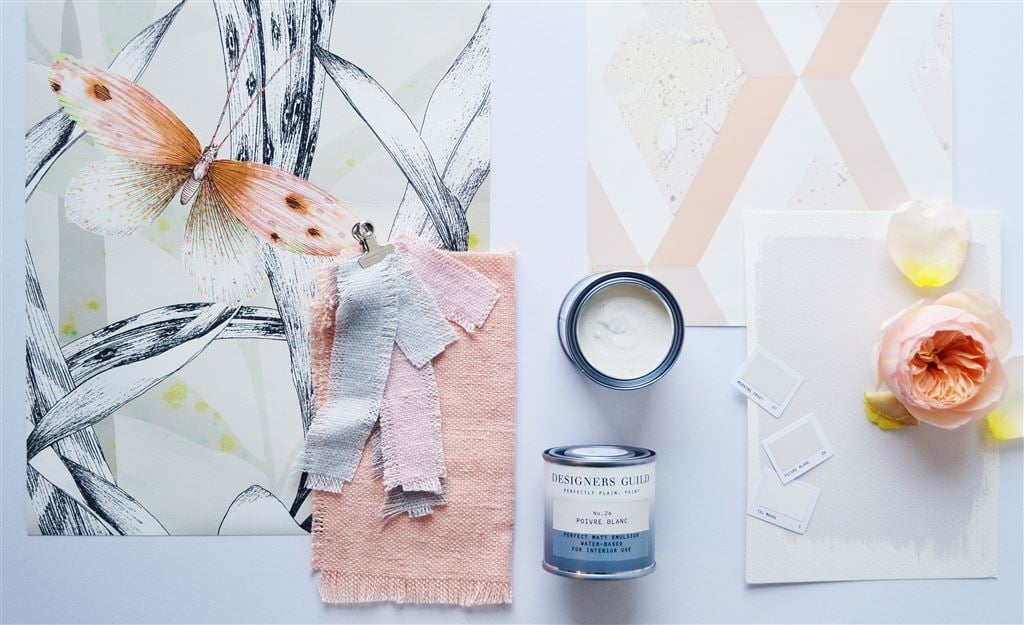 FEBRUARY 2018
This months paint edit highlights clear tones from our paint collection. Our clear tones are the perfect shades to uplift a space for Spring.
With this colour palette being on the warm side of the colour spectrum, its important to compliment these tones with paint shades that have a crisp yellow/green base within them, providing balance and clarity. Our Poivre blanc shade is a true clear neutral and works beautifully in many spaces in the home. Crisp tones also emphasise the detail and precision of our beautiful botanical wallpaper design Papillons, with it's clear linear hand drawn studies.
Our paint collection has a shade for everyone and every eventuality. The collection is designed to complement the full spectrum of colours found in our fabrics, wall coverings, and home furnishings.
Explore our paint shades here.