{"AllProductsUnavailable":false,"UseSizeButtons":false,"UseOrderFormGrouping":false,"UsePaintOrderForm":false,"TechInfo":{"width":"150 cm","weight":"227 gsm","horizontalPatternRepeat":"12 cm","verticalPatternRepeat":"64 cm","martindale":30000.0,"composition":"100% Pc","patternMatch":"Straight match","flamcode":"(UK Flamcode K) Must FR treat upholstery in UK/Eire","additionalInfo":"To prolong the lifespan of this product we recommend limiting exposure to direct sunlight. - Outdoor fabric - Water, mould, colour rub resistant finish - No dry clean.","collections":[{"collectionId":778,"name":"Savine Outdoor Fabrics","urlSemantics":"fabric/designers-guild/savine-outdoor-fabrics","url":"/jp/fabric/designers-guild/savine-outdoor-fabrics/c778"}],"tests":[{"test":"EN1021-1 Cigarette - UPHOLSTERY"}],"usages":[{"usageId":1,"usage":"Cushions"},{"usageId":2,"usage":"Curtains And Blinds"},{"usageId":3,"usage":"Loose Covers"},{"usageId":4,"usage":"Upholstery"},{"usageId":7,"usage":"Outdoor"}],"aftercares":[{"aftercareId":24,"aftercare":"MACHINE WASH @ 30c GENTLE CYCLE"},{"aftercareId":27,"aftercare":"IRON COOL (1 spot - 110deg c)"},{"aftercareId":41,"aftercare":"NO DRY CLEAN"},{"aftercareId":47,"aftercare":"NO TUMBLE DRY"},{"aftercareId":50,"aftercare":"NO BLEACH"}]},"Prices":{"productPages":[{"productPageId":37879,"productPage":{"productPageId":37879,"heading":null,"subheading":null,"shortHeading":null,"new":null,"productTypeId":null,"urlKeywords":null,"url":null,"imageId":null,"imageWidth":null,"imageHeight":null,"aspectRatio":null,"podImages":[{"imageId":144592}],"merchandisedSortOrder":null,"searchSortOrder":null,"colourSort":255,"stockSortOrder":106.4,"azSortOrder":1,"reviewCount":null,"reviewAverage":null,"ratingSortOrder":1,"priceSortOrder":1,"discountSortOrder":1,"salesRank":null,"newSort":1,"designId":19989,"brandId":2,"alternateColourwayIncludeSize":true,"sizeMetric":null,"productPagePrice":{"priceMin":null,"priceMax":null,"salePriceMin":null,"salePriceMax":null,"discountPercentageMin":0.0,"discountPercentageMax":null,"clearanceDiscountPercentageMin":null,"clearanceDiscountPercentageMax":null,"discountMessage":null,"priceMessage":null,"rRPMessage":null,"codeMessage":null}}}]},"Definition":{"productPageId":37879,"productTypeId":0,"languageId":11,"countryId":118,"templateId":2,"titleTag":"Jaal Outdoor Graphite Fabric | Designers Guild","heading":"Jaal Outdoor Graphite","subHeading":"Fabric","brand":"Designers Guild","isNew":false,"metaDescription":"Drawn from the Designers Guild archive this small-scale print features an all-over stamped motif in two tones of colour. This graphic pattern is digitally ","urlKeywords":"/jp/fabric/designers-guild/jaal-outdoor-graphite-fabric/p37879","isRugOrRunner":false,"urlSemantics":"fabric/designers-guild/jaal-outdoor-graphite-fabric","googleHrefs":[{"hreflang":"de","href":"https://www.designersguild.com/de/fabric/designers-guild/jaal-outdoor-graphite-fabric/p37879"},{"hreflang":"fr","href":"https://www.designersguild.com/fr/fabric/designers-guild/jaal-outdoor-graphite-fabric/p37879"},{"hreflang":"en-gb","href":"https://www.designersguild.com/uk/fabric/designers-guild/jaal-outdoor-graphite-fabric/p37879"},{"hreflang":"en-se","href":"https://www.designersguild.com/se/fabric/designers-guild/jaal-outdoor-graphite-fabric/p37879"},{"hreflang":"en-us","href":"https://www.designersguild.com/us/fabric/designers-guild/jaal-outdoor-graphite-fabric/p37879"},{"hreflang":"es","href":"https://www.designersguild.com/es/fabric/designers-guild/jaal-outdoor-graphite-fabric/p37879"},{"hreflang":"it-it","href":"https://www.designersguild.com/it/fabric/designers-guild/jaal-outdoor-graphite-fabric/p37879"},{"hreflang":"en-nl","href":"https://www.designersguild.com/nl/fabric/designers-guild/jaal-outdoor-graphite-fabric/p37879"},{"hreflang":"ru","href":"https://www.designersguild.com/ru/fabric/designers-guild/jaal-outdoor-graphite-fabric/p37879"},{"hreflang":"ja-jp","href":"https://www.designersguild.com/jp/fabric/designers-guild/jaal-outdoor-graphite-fabric/p37879"},{"hreflang":"en-be","href":"https://www.designersguild.com/be/fabric/designers-guild/jaal-outdoor-graphite-fabric/p37879"},{"hreflang":"en-au","href":"https://www.designersguild.com/au/fabric/designers-guild/jaal-outdoor-graphite-fabric/p37879"},{"hreflang":"en-dk","href":"https://www.designersguild.com/dk/fabric/designers-guild/jaal-outdoor-graphite-fabric/p37879"},{"hreflang":"en-gr","href":"https://www.designersguild.com/eu/fabric/designers-guild/jaal-outdoor-graphite-fabric/p37879"},{"hreflang":"en-no","href":"https://www.designersguild.com/no/fabric/designers-guild/jaal-outdoor-graphite-fabric/p37879"},{"hreflang":"de-at","href":"https://www.designersguild.com/at/fabric/designers-guild/jaal-outdoor-graphite-fabric/p37879"},{"hreflang":"de-ch","href":"https://www.designersguild.com/de-ch/fabric/designers-guild/jaal-outdoor-graphite-fabric/p37879"},{"hreflang":"fr-ch","href":"https://www.designersguild.com/fr-ch/fabric/designers-guild/jaal-outdoor-graphite-fabric/p37879"},{"hreflang":"en","href":"https://www.designersguild.com/row/fabric/designers-guild/jaal-outdoor-graphite-fabric/p37879"},{"hreflang":"en-nz","href":"https://www.designersguild.com/nz/fabric/designers-guild/jaal-outdoor-graphite-fabric/p37879"},{"hreflang":"en-ie","href":"https://www.designersguild.com/ie/fabric/designers-guild/jaal-outdoor-graphite-fabric/p37879"},{"hreflang":"fi-fi","href":"https://www.designersguild.com/fi/fabric/designers-guild/jaal-outdoor-graphite-fabric/p37879"},{"hreflang":"x-default","href":"https://www.designersguild.com/uk/fabric/designers-guild/jaal-outdoor-graphite-fabric/p37879"}],"pinterestImageId":144592,"breadcrumb":"<li><a href=\"/jp/fabric/l1292\">DESIGNERS GUILD FABRIC</a></li><li><span>Jaal Outdoor Graphite</span></li>","Images":[{"imageId":144592,"templateImageId":2,"altText":"Jaal Outdoor - Graphite Cutting","titleText":"Jaal Outdoor - Graphite Cutting","sortOrder":0,"maxWidth":1024}],"RelatedSearches":[],"CustomCanonical":"https://www.designersguild.com/jp/fabric/designers-guild/jaal-outdoor-emerald-fabric/p37877","PageJSON":"{\"productPageId\":37879,\"productTypeId\":15,\"heading\":\"Jaal Outdoor Graphite\",\"subHeading\":\"Fabric\",\"shortHeading\":\"Jaal Outdoor Graphite\",\"category\":\"\",\"brand\":\"Designers Guild\",\"description\":\"Drawn from the Designers Guild archive this small-scale print features an all-over stamped motif in two tones of colour. This graphic pattern is digitally printed onto a robust water and stain resistant canvas - an ideal design for exterior cushions seating and sun loungers. Machine washable on a gentle cycle at 30 degrees Celsius and available in three colourways.\",\"urlSemantics\":\"fabric/designers-guild/jaal-outdoor-graphite-fabric\",\"breadcrumb\":\"<li><a href=\\\"/jp/fabric/l1292\\\">DESIGNERS GUILD FABRIC</a></li><li><span>Jaal Outdoor Graphite</span></li>\",\"url\":\"/jp/fabric/designers-guild/jaal-outdoor-graphite-fabric/p37879\",\"titleTag\":\"Jaal Outdoor Graphite Fabric | Designers Guild\",\"metaDescription\":\"Drawn from the Designers Guild archive this small-scale print features an all-over stamped motif in two tones of colour. This graphic pattern is digitally \",\"reviewAverage\":null,\"reviewCount\":null,\"isNew\":false,\"customCanonical\":\"https://www.designersguild.com/jp/fabric/designers-guild/jaal-outdoor-emerald-fabric/p37877\",\"templateId\":2,\"isRugOrRunner\":false,\"delivery\":null,\"returns\":null,\"products\":[{\"productId\":208994,\"code\":\"FDG3040/03\",\"orderFormName\":\"Jaal Outdoor - Graphite\",\"brand\":\"Designers Guild\",\"images\":[{\"imageId\":144592,\"altText\":\"Jaal Outdoor - Graphite Cutting\",\"titleText\":\"Jaal Outdoor - Graphite Cutting\",\"templateImageId\":true,\"maxWidth\":1024}]}],\"images\":[{\"imageId\":144592,\"templateImageId\":2,\"altText\":\"Jaal Outdoor - Graphite Cutting\",\"titleText\":\"Jaal Outdoor - Graphite Cutting\",\"sortOrder\":0,\"maxWidth\":1024}],\"alternateColourways\":[{\"productPageId\":37877,\"urlSemantics\":\"fabric/designers-guild/jaal-outdoor-emerald-fabric\",\"code\":\"FDG3040/03\",\"url\":\"/jp/fabric/designers-guild/jaal-outdoor-emerald-fabric/p37877\",\"heading\":\"Jaal Outdoor Emerald\",\"imageId\":144593},{\"productPageId\":37878,\"urlSemantics\":\"fabric/designers-guild/jaal-outdoor-fuchsia-fabric\",\"code\":\"FDG3040/03\",\"url\":\"/jp/fabric/designers-guild/jaal-outdoor-fuchsia-fabric/p37878\",\"heading\":\"Jaal Outdoor Fuchsia\",\"imageId\":144589},{\"productPageId\":37879,\"urlSemantics\":\"fabric/designers-guild/jaal-outdoor-graphite-fabric\",\"code\":\"FDG3040/03\",\"url\":\"/jp/fabric/designers-guild/jaal-outdoor-graphite-fabric/p37879\",\"heading\":\"Jaal Outdoor Graphite\",\"imageId\":144592}],\"reviews\":null,\"hreflangs\":[{\"hreflang\":\"de\",\"href\":\"https://www.designersguild.com/de/fabric/designers-guild/jaal-outdoor-graphite-fabric/p37879\"},{\"hreflang\":\"fr\",\"href\":\"https://www.designersguild.com/fr/fabric/designers-guild/jaal-outdoor-graphite-fabric/p37879\"},{\"hreflang\":\"en-gb\",\"href\":\"https://www.designersguild.com/uk/fabric/designers-guild/jaal-outdoor-graphite-fabric/p37879\"},{\"hreflang\":\"en-se\",\"href\":\"https://www.designersguild.com/se/fabric/designers-guild/jaal-outdoor-graphite-fabric/p37879\"},{\"hreflang\":\"en-us\",\"href\":\"https://www.designersguild.com/us/fabric/designers-guild/jaal-outdoor-graphite-fabric/p37879\"},{\"hreflang\":\"es\",\"href\":\"https://www.designersguild.com/es/fabric/designers-guild/jaal-outdoor-graphite-fabric/p37879\"},{\"hreflang\":\"it-it\",\"href\":\"https://www.designersguild.com/it/fabric/designers-guild/jaal-outdoor-graphite-fabric/p37879\"},{\"hreflang\":\"en-nl\",\"href\":\"https://www.designersguild.com/nl/fabric/designers-guild/jaal-outdoor-graphite-fabric/p37879\"},{\"hreflang\":\"ru\",\"href\":\"https://www.designersguild.com/ru/fabric/designers-guild/jaal-outdoor-graphite-fabric/p37879\"},{\"hreflang\":\"ja-jp\",\"href\":\"https://www.designersguild.com/jp/fabric/designers-guild/jaal-outdoor-graphite-fabric/p37879\"},{\"hreflang\":\"en-be\",\"href\":\"https://www.designersguild.com/be/fabric/designers-guild/jaal-outdoor-graphite-fabric/p37879\"},{\"hreflang\":\"en-au\",\"href\":\"https://www.designersguild.com/au/fabric/designers-guild/jaal-outdoor-graphite-fabric/p37879\"},{\"hreflang\":\"en-dk\",\"href\":\"https://www.designersguild.com/dk/fabric/designers-guild/jaal-outdoor-graphite-fabric/p37879\"},{\"hreflang\":\"en-gr\",\"href\":\"https://www.designersguild.com/eu/fabric/designers-guild/jaal-outdoor-graphite-fabric/p37879\"},{\"hreflang\":\"en-no\",\"href\":\"https://www.designersguild.com/no/fabric/designers-guild/jaal-outdoor-graphite-fabric/p37879\"},{\"hreflang\":\"de-at\",\"href\":\"https://www.designersguild.com/at/fabric/designers-guild/jaal-outdoor-graphite-fabric/p37879\"},{\"hreflang\":\"de-ch\",\"href\":\"https://www.designersguild.com/de-ch/fabric/designers-guild/jaal-outdoor-graphite-fabric/p37879\"},{\"hreflang\":\"fr-ch\",\"href\":\"https://www.designersguild.com/fr-ch/fabric/designers-guild/jaal-outdoor-graphite-fabric/p37879\"},{\"hreflang\":\"en\",\"href\":\"https://www.designersguild.com/row/fabric/designers-guild/jaal-outdoor-graphite-fabric/p37879\"},{\"hreflang\":\"en-nz\",\"href\":\"https://www.designersguild.com/nz/fabric/designers-guild/jaal-outdoor-graphite-fabric/p37879\"},{\"hreflang\":\"en-ie\",\"href\":\"https://www.designersguild.com/ie/fabric/designers-guild/jaal-outdoor-graphite-fabric/p37879\"},{\"hreflang\":\"fi-fi\",\"href\":\"https://www.designersguild.com/fi/fabric/designers-guild/jaal-outdoor-graphite-fabric/p37879\"},{\"hreflang\":\"x-default\",\"href\":\"https://www.designersguild.com/uk/fabric/designers-guild/jaal-outdoor-graphite-fabric/p37879\"}],\"relatedProductPages\":null,\"attributes\":[{\"attributeGroup\":\"Brand\",\"attribute\":\"Designers Guild\"},{\"attributeGroup\":\"Pattern\",\"attribute\":\"Patterned\"},{\"attributeGroup\":\"Pattern\",\"attribute\":\"Geometric\"},{\"attributeGroup\":\"Martindale\",\"attribute\":\"10,000 +\"},{\"attributeGroup\":\"Martindale\",\"attribute\":\"20,000 +\"},{\"attributeGroup\":\"Martindale\",\"attribute\":\"30,000 +\"},{\"attributeGroup\":\"Type\",\"attribute\":\"Outdoor\"}],\"collection\":{\"collectionId\":778,\"heading\":\"Savine Outdoor Fabrics\",\"description\":\"A dynamic and contemporary collection of decorative prints and weaves for truly stylish and practical indoor/outdoor living, the Savine collection includes marbleised and textured new prints as well as iconic Designers Guild favourites. This vibrant indoor/outdoor collection brings you infinite possibilities for stylish conservatories, summer houses, gardens and pool sides. Combining beautiful designs with extreme practicality. The outside can now be every bit as beautiful as the inside.\\n\\n\\n\\n\\n\\n\\n\\n\\n\\n\\n\",\"name\":\"Savine Outdoor Fabrics\",\"urlSemantics\":\"fabric/designers-guild/savine-outdoor-fabrics\",\"url\":\"/jp/fabric/designers-guild/savine-outdoor-fabrics/c778\"},\"moduleOptions\":null,\"modules\":null,\"moduleOptionGroups\":null,\"wholesaleFurniture\":null,\"relatedSearches\":null}","json":{"productPageId":37879,"productTypeId":15,"heading":"Jaal Outdoor Graphite","subHeading":"Fabric","shortHeading":"Jaal Outdoor Graphite","category":"","brand":"Designers Guild","description":"Drawn from the Designers Guild archive this small-scale print features an all-over stamped motif in two tones of colour. This graphic pattern is digitally printed onto a robust water and stain resistant canvas - an ideal design for exterior cushions seating and sun loungers. Machine washable on a gentle cycle at 30 degrees Celsius and available in three colourways.","urlSemantics":"fabric/designers-guild/jaal-outdoor-graphite-fabric","breadcrumb":"<li><a href=\"/jp/fabric/l1292\">DESIGNERS GUILD FABRIC</a></li><li><span>Jaal Outdoor Graphite</span></li>","url":"/jp/fabric/designers-guild/jaal-outdoor-graphite-fabric/p37879","titleTag":"Jaal Outdoor Graphite Fabric | Designers Guild","metaDescription":"Drawn from the Designers Guild archive this small-scale print features an all-over stamped motif in two tones of colour. This graphic pattern is digitally ","reviewAverage":null,"reviewCount":null,"isNew":false,"customCanonical":"https://www.designersguild.com/jp/fabric/designers-guild/jaal-outdoor-emerald-fabric/p37877","templateId":2,"isRugOrRunner":false,"delivery":null,"returns":null,"products":[{"productId":208994,"code":"FDG3040/03","orderFormName":"Jaal Outdoor - Graphite","brand":"Designers Guild","images":[{"imageId":144592,"altText":"Jaal Outdoor - Graphite Cutting","titleText":"Jaal Outdoor - Graphite Cutting","templateImageId":true,"maxWidth":1024}]}],"images":[{"imageId":144592,"templateImageId":2,"altText":"Jaal Outdoor - Graphite Cutting","titleText":"Jaal Outdoor - Graphite Cutting","sortOrder":0,"maxWidth":1024}],"alternateColourways":[{"productPageId":37877,"urlSemantics":"fabric/designers-guild/jaal-outdoor-emerald-fabric","code":"FDG3040/03","url":"/jp/fabric/designers-guild/jaal-outdoor-emerald-fabric/p37877","heading":"Jaal Outdoor Emerald","imageId":144593},{"productPageId":37878,"urlSemantics":"fabric/designers-guild/jaal-outdoor-fuchsia-fabric","code":"FDG3040/03","url":"/jp/fabric/designers-guild/jaal-outdoor-fuchsia-fabric/p37878","heading":"Jaal Outdoor Fuchsia","imageId":144589},{"productPageId":37879,"urlSemantics":"fabric/designers-guild/jaal-outdoor-graphite-fabric","code":"FDG3040/03","url":"/jp/fabric/designers-guild/jaal-outdoor-graphite-fabric/p37879","heading":"Jaal Outdoor Graphite","imageId":144592}],"reviews":null,"hreflangs":[{"hreflang":"de","href":"https://www.designersguild.com/de/fabric/designers-guild/jaal-outdoor-graphite-fabric/p37879"},{"hreflang":"fr","href":"https://www.designersguild.com/fr/fabric/designers-guild/jaal-outdoor-graphite-fabric/p37879"},{"hreflang":"en-gb","href":"https://www.designersguild.com/uk/fabric/designers-guild/jaal-outdoor-graphite-fabric/p37879"},{"hreflang":"en-se","href":"https://www.designersguild.com/se/fabric/designers-guild/jaal-outdoor-graphite-fabric/p37879"},{"hreflang":"en-us","href":"https://www.designersguild.com/us/fabric/designers-guild/jaal-outdoor-graphite-fabric/p37879"},{"hreflang":"es","href":"https://www.designersguild.com/es/fabric/designers-guild/jaal-outdoor-graphite-fabric/p37879"},{"hreflang":"it-it","href":"https://www.designersguild.com/it/fabric/designers-guild/jaal-outdoor-graphite-fabric/p37879"},{"hreflang":"en-nl","href":"https://www.designersguild.com/nl/fabric/designers-guild/jaal-outdoor-graphite-fabric/p37879"},{"hreflang":"ru","href":"https://www.designersguild.com/ru/fabric/designers-guild/jaal-outdoor-graphite-fabric/p37879"},{"hreflang":"ja-jp","href":"https://www.designersguild.com/jp/fabric/designers-guild/jaal-outdoor-graphite-fabric/p37879"},{"hreflang":"en-be","href":"https://www.designersguild.com/be/fabric/designers-guild/jaal-outdoor-graphite-fabric/p37879"},{"hreflang":"en-au","href":"https://www.designersguild.com/au/fabric/designers-guild/jaal-outdoor-graphite-fabric/p37879"},{"hreflang":"en-dk","href":"https://www.designersguild.com/dk/fabric/designers-guild/jaal-outdoor-graphite-fabric/p37879"},{"hreflang":"en-gr","href":"https://www.designersguild.com/eu/fabric/designers-guild/jaal-outdoor-graphite-fabric/p37879"},{"hreflang":"en-no","href":"https://www.designersguild.com/no/fabric/designers-guild/jaal-outdoor-graphite-fabric/p37879"},{"hreflang":"de-at","href":"https://www.designersguild.com/at/fabric/designers-guild/jaal-outdoor-graphite-fabric/p37879"},{"hreflang":"de-ch","href":"https://www.designersguild.com/de-ch/fabric/designers-guild/jaal-outdoor-graphite-fabric/p37879"},{"hreflang":"fr-ch","href":"https://www.designersguild.com/fr-ch/fabric/designers-guild/jaal-outdoor-graphite-fabric/p37879"},{"hreflang":"en","href":"https://www.designersguild.com/row/fabric/designers-guild/jaal-outdoor-graphite-fabric/p37879"},{"hreflang":"en-nz","href":"https://www.designersguild.com/nz/fabric/designers-guild/jaal-outdoor-graphite-fabric/p37879"},{"hreflang":"en-ie","href":"https://www.designersguild.com/ie/fabric/designers-guild/jaal-outdoor-graphite-fabric/p37879"},{"hreflang":"fi-fi","href":"https://www.designersguild.com/fi/fabric/designers-guild/jaal-outdoor-graphite-fabric/p37879"},{"hreflang":"x-default","href":"https://www.designersguild.com/uk/fabric/designers-guild/jaal-outdoor-graphite-fabric/p37879"}],"relatedProductPages":null,"attributes":[{"attributeGroup":"Brand","attribute":"Designers Guild"},{"attributeGroup":"Pattern","attribute":"Patterned"},{"attributeGroup":"Pattern","attribute":"Geometric"},{"attributeGroup":"Martindale","attribute":"10,000 +"},{"attributeGroup":"Martindale","attribute":"20,000 +"},{"attributeGroup":"Martindale","attribute":"30,000 +"},{"attributeGroup":"Type","attribute":"Outdoor"}],"collection":{"collectionId":778,"heading":"Savine Outdoor Fabrics","description":"A dynamic and contemporary collection of decorative prints and weaves for truly stylish and practical indoor/outdoor living, the Savine collection includes marbleised and textured new prints as well as iconic Designers Guild favourites. This vibrant indoor/outdoor collection brings you infinite possibilities for stylish conservatories, summer houses, gardens and pool sides. Combining beautiful designs with extreme practicality. The outside can now be every bit as beautiful as the inside.\n\n\n\n\n\n\n\n\n\n\n","name":"Savine Outdoor Fabrics","urlSemantics":"fabric/designers-guild/savine-outdoor-fabrics","url":"/jp/fabric/designers-guild/savine-outdoor-fabrics/c778"},"moduleOptions":null,"modules":null,"moduleOptionGroups":null,"wholesaleFurniture":null,"relatedSearches":null}},"Stock":{"OrderFormJSON":"{\"products\":[{\"product\":{\"productId\":208994,\"sortOrder\":50,\"productTypeId\":15,\"templateId\":2,\"code\":\"FDG3040\\/03\",\"brand\":\"Designers Guild\",\"gtin13\":null,\"name\":\"Jaal Outdoor - Graphite\",\"AKA\":null,\"size\":null,\"imageId\":144592,\"imageAltText\":\"Jaal Outdoor - Graphite Cutting\",\"imageTitleText\":\"Jaal Outdoor - Graphite Cutting\",\"rRPMessage\":null,\"rLRRP\":null,\"rLTradePrice\":null,\"displayPrice\":null,\"displaySalePrice\":null,\"priceMessage\":null,\"statusMessage\":null,\"urlSemantics\":\"fabric\\/designers-guild\\/jaal-outdoor-graphite-fabric\",\"productPageId\":37879,\"url\":\"\\/jp\\/fabric\\/designers-guild\\/jaal-outdoor-graphite-fabric\\/p37879\",\"itemAvailability\":\"InStock\",\"primaryProduct\":true,\"orderFormGroupId\":null,\"orderFormName\":\"Jaal Outdoor - Graphite\",\"attributes\":null,\"orderFormGroup\":null,\"orderFormProperties\":[{\"key\":\"Colour\",\"value\":\"Graphite\"},{\"key\":\"Code\",\"value\":\"FDG3040\\/03\"}],\"controls\":{\"allowOrder\":false,\"allowReserve\":false,\"allowReserveWithBatchSample\":false,\"allowSample\":false,\"allowLargeSample\":false,\"allowBackInStockReminder\":false,\"disableOrder\":false,\"disableSample\":false},\"stockMessage\":{\"productTypeID\":15,\"quantityMinimum\":1.00,\"quantityMaximum\":0.00,\"productTypeQuantityMaximum\":null,\"quantityIncrement\":0.10,\"reserveQuantityMaximum\":50.00,\"unit\":\"m\",\"allowStockCheck\":false,\"pieceBreakdownMinimum\":1.00,\"pieceBreakdownMaximum\":50.00,\"allowBackInStockReminder\":false,\"freeStock\":106.40,\"nextPOFreeStock\":0.00,\"nextPODueDate\":null,\"totalPOFreeStock\":0.00,\"basketQuantityThresholds\":[{\"minimum\":0,\"maximum\":99999.99}]},\"orderButtonText\":\"Add to Basket\",\"reserveButtonText\":\"Reserve\",\"reserveWithBatchSampleButtonText\":\"Reserve with Batch Sample\",\"sample\":{\"productId\":208995,\"stockMessage\":{\"productTypeID\":55,\"quantityMinimum\":1.00,\"quantityMaximum\":2.00,\"productTypeQuantityMaximum\":20.00,\"quantityIncrement\":1.00,\"reserveQuantityMaximum\":45.00,\"unit\":\"\",\"allowStockCheck\":false,\"pieceBreakdownMinimum\":null,\"pieceBreakdownMaximum\":null,\"allowBackInStockReminder\":false,\"freeStock\":45.00,\"nextPOFreeStock\":99.00,\"nextPODueDate\":\"2023-12-19\",\"totalPOFreeStock\":99.00,\"basketQuantityThresholds\":[{\"minimum\":0,\"maximum\":99999.99,\"stockMessages\":[{\"stockMessage\":\"In stock\",\"class\":\"\",\"stockBreakdownTab\":0}]}]},\"orderButtonText\":\"Request a Sample\",\"displayPrice\":null,\"displaySalePrice\":null,\"priceMessage\":null},\"largeSample\":{\"productId\":208996,\"stockMessage\":{\"productTypeID\":null,\"quantityMinimum\":1.00,\"quantityMaximum\":99.00,\"productTypeQuantityMaximum\":null,\"quantityIncrement\":1.00,\"reserveQuantityMaximum\":null,\"unit\":\"\",\"allowStockCheck\":false,\"pieceBreakdownMinimum\":null,\"pieceBreakdownMaximum\":null,\"allowBackInStockReminder\":false,\"freeStock\":null,\"nextPOFreeStock\":null,\"nextPODueDate\":null,\"totalPOFreeStock\":null,\"basketQuantityThresholds\":[{\"minimum\":0,\"maximum\":99999.99,\"stockMessages\":[{\"stockMessage\":\" more due in (1-2 weeks)\",\"class\":\"\",\"stockBreakdownTab\":1}]}]},\"orderButtonText\":\"Add to Basket\",\"displayPrice\":null,\"displaySalePrice\":null,\"priceMessage\":null}}}]}","orderForm":{"products":[{"product":{"productId":208994,"sortOrder":50,"productTypeId":15,"templateId":2,"code":"FDG3040/03","brand":"Designers Guild","gtin13":null,"name":"Jaal Outdoor - Graphite","AKA":null,"size":null,"imageId":144592,"imageAltText":"Jaal Outdoor - Graphite Cutting","imageTitleText":"Jaal Outdoor - Graphite Cutting","rRPMessage":null,"rLRRP":null,"rLTradePrice":null,"displayPrice":null,"displaySalePrice":null,"priceMessage":null,"statusMessage":null,"urlSemantics":"fabric/designers-guild/jaal-outdoor-graphite-fabric","productPageId":37879,"url":"/jp/fabric/designers-guild/jaal-outdoor-graphite-fabric/p37879","itemAvailability":"InStock","primaryProduct":true,"orderFormGroupId":null,"orderFormName":"Jaal Outdoor - Graphite","attributes":null,"orderFormGroup":null,"orderFormProperties":[{"key":"Colour","value":"Graphite"},{"key":"Code","value":"FDG3040/03"}],"controls":{"allowOrder":false,"allowReserve":false,"allowReserveWithBatchSample":false,"allowSample":false,"allowLargeSample":false,"allowBackInStockReminder":false,"disableOrder":false,"disableSample":false},"stockMessage":{"productTypeID":15,"quantityMinimum":1.0,"quantityMaximum":0.0,"productTypeQuantityMaximum":null,"quantityIncrement":0.1,"reserveQuantityMaximum":50.0,"unit":"m","allowStockCheck":false,"pieceBreakdownMinimum":1.0,"pieceBreakdownMaximum":50.0,"allowBackInStockReminder":false,"freeStock":106.4,"nextPOFreeStock":0.0,"nextPODueDate":null,"totalPOFreeStock":0.0,"basketQuantityThresholds":[{"minimum":0,"maximum":99999.99}]},"orderButtonText":"Add to Basket","reserveButtonText":"Reserve","reserveWithBatchSampleButtonText":"Reserve with Batch Sample","sample":{"productId":208995,"stockMessage":{"productTypeID":55,"quantityMinimum":1.0,"quantityMaximum":2.0,"productTypeQuantityMaximum":20.0,"quantityIncrement":1.0,"reserveQuantityMaximum":45.0,"unit":"","allowStockCheck":false,"pieceBreakdownMinimum":null,"pieceBreakdownMaximum":null,"allowBackInStockReminder":false,"freeStock":45.0,"nextPOFreeStock":99.0,"nextPODueDate":"2023-12-19","totalPOFreeStock":99.0,"basketQuantityThresholds":[{"minimum":0,"maximum":99999.99,"stockMessages":[{"stockMessage":"In stock","class":"","stockBreakdownTab":0}]}]},"orderButtonText":"Request a Sample","displayPrice":null,"displaySalePrice":null,"priceMessage":null},"largeSample":{"productId":208996,"stockMessage":{"productTypeID":null,"quantityMinimum":1.0,"quantityMaximum":99.0,"productTypeQuantityMaximum":null,"quantityIncrement":1.0,"reserveQuantityMaximum":null,"unit":"","allowStockCheck":false,"pieceBreakdownMinimum":null,"pieceBreakdownMaximum":null,"allowBackInStockReminder":false,"freeStock":null,"nextPOFreeStock":null,"nextPODueDate":null,"totalPOFreeStock":null,"basketQuantityThresholds":[{"minimum":0,"maximum":99999.99,"stockMessages":[{"stockMessage":" more due in (1-2 weeks)","class":"","stockBreakdownTab":1}]}]},"orderButtonText":"Add to Basket","displayPrice":null,"displaySalePrice":null,"priceMessage":null}}}]}},"Carousel":{"CarouselID":"#product-page-37879-carousel","WrapperCSSClass":null,"AspectRatio":1.0,"Heading":"Jaal Outdoor Graphite","Images":[{"ImageID":144592,"SortOrder":0,"AltText":"Jaal Outdoor - Graphite Cutting","Overlay":null,"MaxWidth":1024,"ImageSize":6,"ForceLazyLoading":false}],"DisplayThumbnails":true,"DisplayDashes":true,"Interval":null,"PermitLargeImageModal":true},"MainProduct":{"Solitary":false,"ProductBase":{"product":{"productId":208994,"sortOrder":50,"productTypeId":15,"templateId":2,"code":"FDG3040/03","brand":"Designers Guild","gtin13":null,"name":"Jaal Outdoor - Graphite","AKA":null,"size":null,"imageId":144592,"imageAltText":"Jaal Outdoor - Graphite Cutting","imageTitleText":"Jaal Outdoor - Graphite Cutting","rRPMessage":null,"rLRRP":null,"rLTradePrice":null,"displayPrice":null,"displaySalePrice":null,"priceMessage":null,"statusMessage":null,"urlSemantics":"fabric/designers-guild/jaal-outdoor-graphite-fabric","productPageId":37879,"url":"/jp/fabric/designers-guild/jaal-outdoor-graphite-fabric/p37879","itemAvailability":"InStock","primaryProduct":true,"orderFormGroupId":null,"orderFormName":"Jaal Outdoor - Graphite","attributes":null,"orderFormGroup":null,"orderFormProperties":[{"key":"Colour","value":"Graphite"},{"key":"Code","value":"FDG3040/03"}],"controls":{"allowOrder":false,"allowReserve":false,"allowReserveWithBatchSample":false,"allowSample":false,"allowLargeSample":false,"allowBackInStockReminder":false,"disableOrder":false,"disableSample":false},"stockMessage":{"productTypeID":15,"quantityMinimum":1.0,"quantityMaximum":0.0,"productTypeQuantityMaximum":null,"quantityIncrement":0.1,"reserveQuantityMaximum":50.0,"unit":"m","allowStockCheck":false,"pieceBreakdownMinimum":1.0,"pieceBreakdownMaximum":50.0,"allowBackInStockReminder":false,"freeStock":106.4,"nextPOFreeStock":0.0,"nextPODueDate":null,"totalPOFreeStock":0.0,"basketQuantityThresholds":[{"minimum":0,"maximum":99999.99}]},"orderButtonText":"Add to Basket","reserveButtonText":"Reserve","reserveWithBatchSampleButtonText":"Reserve with Batch Sample","sample":{"productId":208995,"stockMessage":{"productTypeID":55,"quantityMinimum":1.0,"quantityMaximum":2.0,"productTypeQuantityMaximum":20.0,"quantityIncrement":1.0,"reserveQuantityMaximum":45.0,"unit":"","allowStockCheck":false,"pieceBreakdownMinimum":null,"pieceBreakdownMaximum":null,"allowBackInStockReminder":false,"freeStock":45.0,"nextPOFreeStock":99.0,"nextPODueDate":"2023-12-19","totalPOFreeStock":99.0,"basketQuantityThresholds":[{"minimum":0,"maximum":99999.99,"stockMessages":[{"stockMessage":"In stock","class":"","stockBreakdownTab":0}]}]},"orderButtonText":"Request a Sample","displayPrice":null,"displaySalePrice":null,"priceMessage":null},"largeSample":{"productId":208996,"stockMessage":{"productTypeID":null,"quantityMinimum":1.0,"quantityMaximum":99.0,"productTypeQuantityMaximum":null,"quantityIncrement":1.0,"reserveQuantityMaximum":null,"unit":"","allowStockCheck":false,"pieceBreakdownMinimum":null,"pieceBreakdownMaximum":null,"allowBackInStockReminder":false,"freeStock":null,"nextPOFreeStock":null,"nextPODueDate":null,"totalPOFreeStock":null,"basketQuantityThresholds":[{"minimum":0,"maximum":99999.99,"stockMessages":[{"stockMessage":" more due in (1-2 weeks)","class":"","stockBreakdownTab":1}]}]},"orderButtonText":"Add to Basket","displayPrice":null,"displaySalePrice":null,"priceMessage":null}}},"Product":{"productId":208994,"sortOrder":50,"productTypeId":15,"templateId":2,"code":"FDG3040/03","brand":"Designers Guild","gtin13":null,"name":"Jaal Outdoor - Graphite","AKA":null,"size":null,"imageId":144592,"imageAltText":"Jaal Outdoor - Graphite Cutting","imageTitleText":"Jaal Outdoor - Graphite Cutting","rRPMessage":null,"rLRRP":null,"rLTradePrice":null,"displayPrice":null,"displaySalePrice":null,"priceMessage":null,"statusMessage":null,"urlSemantics":"fabric/designers-guild/jaal-outdoor-graphite-fabric","productPageId":37879,"url":"/jp/fabric/designers-guild/jaal-outdoor-graphite-fabric/p37879","itemAvailability":"InStock","primaryProduct":true,"orderFormGroupId":null,"orderFormName":"Jaal Outdoor - Graphite","attributes":null,"orderFormGroup":null,"orderFormProperties":[{"key":"Colour","value":"Graphite"},{"key":"Code","value":"FDG3040/03"}],"controls":{"allowOrder":false,"allowReserve":false,"allowReserveWithBatchSample":false,"allowSample":false,"allowLargeSample":false,"allowBackInStockReminder":false,"disableOrder":false,"disableSample":false},"stockMessage":{"productTypeID":15,"quantityMinimum":1.0,"quantityMaximum":0.0,"productTypeQuantityMaximum":null,"quantityIncrement":0.1,"reserveQuantityMaximum":50.0,"unit":"m","allowStockCheck":false,"pieceBreakdownMinimum":1.0,"pieceBreakdownMaximum":50.0,"allowBackInStockReminder":false,"freeStock":106.4,"nextPOFreeStock":0.0,"nextPODueDate":null,"totalPOFreeStock":0.0,"basketQuantityThresholds":[{"minimum":0,"maximum":99999.99}]},"orderButtonText":"Add to Basket","reserveButtonText":"Reserve","reserveWithBatchSampleButtonText":"Reserve with Batch Sample","sample":{"productId":208995,"stockMessage":{"productTypeID":55,"quantityMinimum":1.0,"quantityMaximum":2.0,"productTypeQuantityMaximum":20.0,"quantityIncrement":1.0,"reserveQuantityMaximum":45.0,"unit":"","allowStockCheck":false,"pieceBreakdownMinimum":null,"pieceBreakdownMaximum":null,"allowBackInStockReminder":false,"freeStock":45.0,"nextPOFreeStock":99.0,"nextPODueDate":"2023-12-19","totalPOFreeStock":99.0,"basketQuantityThresholds":[{"minimum":0,"maximum":99999.99,"stockMessages":[{"stockMessage":"In stock","class":"","stockBreakdownTab":0}]}]},"orderButtonText":"Request a Sample","displayPrice":null,"displaySalePrice":null,"priceMessage":null},"largeSample":{"productId":208996,"stockMessage":{"productTypeID":null,"quantityMinimum":1.0,"quantityMaximum":99.0,"productTypeQuantityMaximum":null,"quantityIncrement":1.0,"reserveQuantityMaximum":null,"unit":"","allowStockCheck":false,"pieceBreakdownMinimum":null,"pieceBreakdownMaximum":null,"allowBackInStockReminder":false,"freeStock":null,"nextPOFreeStock":null,"nextPODueDate":null,"totalPOFreeStock":null,"basketQuantityThresholds":[{"minimum":0,"maximum":99999.99,"stockMessages":[{"stockMessage":" more due in (1-2 weeks)","class":"","stockBreakdownTab":1}]}]},"orderButtonText":"Add to Basket","displayPrice":null,"displaySalePrice":null,"priceMessage":null}},"Carousel":{"CarouselID":"#product-208994-carsouel","WrapperCSSClass":null,"AspectRatio":1.0,"Heading":"Jaal Outdoor - Graphite","Images":[{"ImageID":144592,"SortOrder":0,"AltText":"Jaal Outdoor - Graphite Cutting","Overlay":null,"MaxWidth":null,"ImageSize":1,"ForceLazyLoading":false}],"DisplayThumbnails":false,"DisplayDashes":true,"Interval":null,"PermitLargeImageModal":true},"ProductID":208994,"ProductTypeID":15,"ProductPageID":37879,"ProductCode":"FDG3040/03","Brand":"Designers Guild","OrderFormID":"#product-208994","OrderFormCarouselID":"#product-208994-slide","PrimaryProduct":true,"OrderFormGroupID":null,"OrderFormGroup":null,"Size":null,"OrderFormName":"Jaal Outdoor - Graphite","BasketName":"Jaal Outdoor - Graphite","SortOrder":50,"Attributes":null,"Image":{"imageId":144592,"templateImageId":2,"altText":"Jaal Outdoor - Graphite Cutting","titleText":"Jaal Outdoor - Graphite Cutting","sortOrder":0,"maxWidth":488},"OrderFormProperties":[{"Key":"Colour","Value":"Graphite"},{"Key":"Code","Value":"FDG3040/03"}],"AllowSample":false,"AllowLargeSample":false,"AllowOrder":false,"AllowReserve":false,"AllowReserveWithBatchCutting":false,"ClientProductViewModels":"","URLKeywords":"fabric/designers-guild/jaal-outdoor-graphite-fabric","ImageLinkToProductPage":false,"IsLifestyle":false,"IsHotspot":false},"OtherProducts":[],"RelatedProductPages":[],"RelatedSearches":[],"AllProducts":[{"Solitary":false,"ProductBase":{"product":{"productId":208994,"sortOrder":50,"productTypeId":15,"templateId":2,"code":"FDG3040/03","brand":"Designers Guild","gtin13":null,"name":"Jaal Outdoor - Graphite","AKA":null,"size":null,"imageId":144592,"imageAltText":"Jaal Outdoor - Graphite Cutting","imageTitleText":"Jaal Outdoor - Graphite Cutting","rRPMessage":null,"rLRRP":null,"rLTradePrice":null,"displayPrice":null,"displaySalePrice":null,"priceMessage":null,"statusMessage":null,"urlSemantics":"fabric/designers-guild/jaal-outdoor-graphite-fabric","productPageId":37879,"url":"/jp/fabric/designers-guild/jaal-outdoor-graphite-fabric/p37879","itemAvailability":"InStock","primaryProduct":true,"orderFormGroupId":null,"orderFormName":"Jaal Outdoor - Graphite","attributes":null,"orderFormGroup":null,"orderFormProperties":[{"key":"Colour","value":"Graphite"},{"key":"Code","value":"FDG3040/03"}],"controls":{"allowOrder":false,"allowReserve":false,"allowReserveWithBatchSample":false,"allowSample":false,"allowLargeSample":false,"allowBackInStockReminder":false,"disableOrder":false,"disableSample":false},"stockMessage":{"productTypeID":15,"quantityMinimum":1.0,"quantityMaximum":0.0,"productTypeQuantityMaximum":null,"quantityIncrement":0.1,"reserveQuantityMaximum":50.0,"unit":"m","allowStockCheck":false,"pieceBreakdownMinimum":1.0,"pieceBreakdownMaximum":50.0,"allowBackInStockReminder":false,"freeStock":106.4,"nextPOFreeStock":0.0,"nextPODueDate":null,"totalPOFreeStock":0.0,"basketQuantityThresholds":[{"minimum":0,"maximum":99999.99}]},"orderButtonText":"Add to Basket","reserveButtonText":"Reserve","reserveWithBatchSampleButtonText":"Reserve with Batch Sample","sample":{"productId":208995,"stockMessage":{"productTypeID":55,"quantityMinimum":1.0,"quantityMaximum":2.0,"productTypeQuantityMaximum":20.0,"quantityIncrement":1.0,"reserveQuantityMaximum":45.0,"unit":"","allowStockCheck":false,"pieceBreakdownMinimum":null,"pieceBreakdownMaximum":null,"allowBackInStockReminder":false,"freeStock":45.0,"nextPOFreeStock":99.0,"nextPODueDate":"2023-12-19","totalPOFreeStock":99.0,"basketQuantityThresholds":[{"minimum":0,"maximum":99999.99,"stockMessages":[{"stockMessage":"In stock","class":"","stockBreakdownTab":0}]}]},"orderButtonText":"Request a Sample","displayPrice":null,"displaySalePrice":null,"priceMessage":null},"largeSample":{"productId":208996,"stockMessage":{"productTypeID":null,"quantityMinimum":1.0,"quantityMaximum":99.0,"productTypeQuantityMaximum":null,"quantityIncrement":1.0,"reserveQuantityMaximum":null,"unit":"","allowStockCheck":false,"pieceBreakdownMinimum":null,"pieceBreakdownMaximum":null,"allowBackInStockReminder":false,"freeStock":null,"nextPOFreeStock":null,"nextPODueDate":null,"totalPOFreeStock":null,"basketQuantityThresholds":[{"minimum":0,"maximum":99999.99,"stockMessages":[{"stockMessage":" more due in (1-2 weeks)","class":"","stockBreakdownTab":1}]}]},"orderButtonText":"Add to Basket","displayPrice":null,"displaySalePrice":null,"priceMessage":null}}},"Product":{"productId":208994,"sortOrder":50,"productTypeId":15,"templateId":2,"code":"FDG3040/03","brand":"Designers Guild","gtin13":null,"name":"Jaal Outdoor - Graphite","AKA":null,"size":null,"imageId":144592,"imageAltText":"Jaal Outdoor - Graphite Cutting","imageTitleText":"Jaal Outdoor - Graphite Cutting","rRPMessage":null,"rLRRP":null,"rLTradePrice":null,"displayPrice":null,"displaySalePrice":null,"priceMessage":null,"statusMessage":null,"urlSemantics":"fabric/designers-guild/jaal-outdoor-graphite-fabric","productPageId":37879,"url":"/jp/fabric/designers-guild/jaal-outdoor-graphite-fabric/p37879","itemAvailability":"InStock","primaryProduct":true,"orderFormGroupId":null,"orderFormName":"Jaal Outdoor - Graphite","attributes":null,"orderFormGroup":null,"orderFormProperties":[{"key":"Colour","value":"Graphite"},{"key":"Code","value":"FDG3040/03"}],"controls":{"allowOrder":false,"allowReserve":false,"allowReserveWithBatchSample":false,"allowSample":false,"allowLargeSample":false,"allowBackInStockReminder":false,"disableOrder":false,"disableSample":false},"stockMessage":{"productTypeID":15,"quantityMinimum":1.0,"quantityMaximum":0.0,"productTypeQuantityMaximum":null,"quantityIncrement":0.1,"reserveQuantityMaximum":50.0,"unit":"m","allowStockCheck":false,"pieceBreakdownMinimum":1.0,"pieceBreakdownMaximum":50.0,"allowBackInStockReminder":false,"freeStock":106.4,"nextPOFreeStock":0.0,"nextPODueDate":null,"totalPOFreeStock":0.0,"basketQuantityThresholds":[{"minimum":0,"maximum":99999.99}]},"orderButtonText":"Add to Basket","reserveButtonText":"Reserve","reserveWithBatchSampleButtonText":"Reserve with Batch Sample","sample":{"productId":208995,"stockMessage":{"productTypeID":55,"quantityMinimum":1.0,"quantityMaximum":2.0,"productTypeQuantityMaximum":20.0,"quantityIncrement":1.0,"reserveQuantityMaximum":45.0,"unit":"","allowStockCheck":false,"pieceBreakdownMinimum":null,"pieceBreakdownMaximum":null,"allowBackInStockReminder":false,"freeStock":45.0,"nextPOFreeStock":99.0,"nextPODueDate":"2023-12-19","totalPOFreeStock":99.0,"basketQuantityThresholds":[{"minimum":0,"maximum":99999.99,"stockMessages":[{"stockMessage":"In stock","class":"","stockBreakdownTab":0}]}]},"orderButtonText":"Request a Sample","displayPrice":null,"displaySalePrice":null,"priceMessage":null},"largeSample":{"productId":208996,"stockMessage":{"productTypeID":null,"quantityMinimum":1.0,"quantityMaximum":99.0,"productTypeQuantityMaximum":null,"quantityIncrement":1.0,"reserveQuantityMaximum":null,"unit":"","allowStockCheck":false,"pieceBreakdownMinimum":null,"pieceBreakdownMaximum":null,"allowBackInStockReminder":false,"freeStock":null,"nextPOFreeStock":null,"nextPODueDate":null,"totalPOFreeStock":null,"basketQuantityThresholds":[{"minimum":0,"maximum":99999.99,"stockMessages":[{"stockMessage":" more due in (1-2 weeks)","class":"","stockBreakdownTab":1}]}]},"orderButtonText":"Add to Basket","displayPrice":null,"displaySalePrice":null,"priceMessage":null}},"Carousel":{"CarouselID":"#product-208994-carsouel","WrapperCSSClass":null,"AspectRatio":1.0,"Heading":"Jaal Outdoor - Graphite","Images":[{"ImageID":144592,"SortOrder":0,"AltText":"Jaal Outdoor - Graphite Cutting","Overlay":null,"MaxWidth":null,"ImageSize":1,"ForceLazyLoading":false}],"DisplayThumbnails":false,"DisplayDashes":true,"Interval":null,"PermitLargeImageModal":true},"ProductID":208994,"ProductTypeID":15,"ProductPageID":37879,"ProductCode":"FDG3040/03","Brand":"Designers Guild","OrderFormID":"#product-208994","OrderFormCarouselID":"#product-208994-slide","PrimaryProduct":true,"OrderFormGroupID":null,"OrderFormGroup":null,"Size":null,"OrderFormName":"Jaal Outdoor - Graphite","BasketName":"Jaal Outdoor - Graphite","SortOrder":50,"Attributes":null,"Image":{"imageId":144592,"templateImageId":2,"altText":"Jaal Outdoor - Graphite Cutting","titleText":"Jaal Outdoor - Graphite Cutting","sortOrder":0,"maxWidth":488},"OrderFormProperties":[{"Key":"Colour","Value":"Graphite"},{"Key":"Code","Value":"FDG3040/03"}],"AllowSample":false,"AllowLargeSample":false,"AllowOrder":false,"AllowReserve":false,"AllowReserveWithBatchCutting":false,"ClientProductViewModels":"","URLKeywords":"fabric/designers-guild/jaal-outdoor-graphite-fabric","ImageLinkToProductPage":false,"IsLifestyle":false,"IsHotspot":false}],"OrderFormGroups":[{"OrderFormGroupID":null,"Name":null,"UseSizeButtons":false,"Items":[{"Solitary":false,"ProductBase":{"product":{"productId":208994,"sortOrder":50,"productTypeId":15,"templateId":2,"code":"FDG3040/03","brand":"Designers Guild","gtin13":null,"name":"Jaal Outdoor - Graphite","AKA":null,"size":null,"imageId":144592,"imageAltText":"Jaal Outdoor - Graphite Cutting","imageTitleText":"Jaal Outdoor - Graphite Cutting","rRPMessage":null,"rLRRP":null,"rLTradePrice":null,"displayPrice":null,"displaySalePrice":null,"priceMessage":null,"statusMessage":null,"urlSemantics":"fabric/designers-guild/jaal-outdoor-graphite-fabric","productPageId":37879,"url":"/jp/fabric/designers-guild/jaal-outdoor-graphite-fabric/p37879","itemAvailability":"InStock","primaryProduct":true,"orderFormGroupId":null,"orderFormName":"Jaal Outdoor - Graphite","attributes":null,"orderFormGroup":null,"orderFormProperties":[{"key":"Colour","value":"Graphite"},{"key":"Code","value":"FDG3040/03"}],"controls":{"allowOrder":false,"allowReserve":false,"allowReserveWithBatchSample":false,"allowSample":false,"allowLargeSample":false,"allowBackInStockReminder":false,"disableOrder":false,"disableSample":false},"stockMessage":{"productTypeID":15,"quantityMinimum":1.0,"quantityMaximum":0.0,"productTypeQuantityMaximum":null,"quantityIncrement":0.1,"reserveQuantityMaximum":50.0,"unit":"m","allowStockCheck":false,"pieceBreakdownMinimum":1.0,"pieceBreakdownMaximum":50.0,"allowBackInStockReminder":false,"freeStock":106.4,"nextPOFreeStock":0.0,"nextPODueDate":null,"totalPOFreeStock":0.0,"basketQuantityThresholds":[{"minimum":0,"maximum":99999.99}]},"orderButtonText":"Add to Basket","reserveButtonText":"Reserve","reserveWithBatchSampleButtonText":"Reserve with Batch Sample","sample":{"productId":208995,"stockMessage":{"productTypeID":55,"quantityMinimum":1.0,"quantityMaximum":2.0,"productTypeQuantityMaximum":20.0,"quantityIncrement":1.0,"reserveQuantityMaximum":45.0,"unit":"","allowStockCheck":false,"pieceBreakdownMinimum":null,"pieceBreakdownMaximum":null,"allowBackInStockReminder":false,"freeStock":45.0,"nextPOFreeStock":99.0,"nextPODueDate":"2023-12-19","totalPOFreeStock":99.0,"basketQuantityThresholds":[{"minimum":0,"maximum":99999.99,"stockMessages":[{"stockMessage":"In stock","class":"","stockBreakdownTab":0}]}]},"orderButtonText":"Request a Sample","displayPrice":null,"displaySalePrice":null,"priceMessage":null},"largeSample":{"productId":208996,"stockMessage":{"productTypeID":null,"quantityMinimum":1.0,"quantityMaximum":99.0,"productTypeQuantityMaximum":null,"quantityIncrement":1.0,"reserveQuantityMaximum":null,"unit":"","allowStockCheck":false,"pieceBreakdownMinimum":null,"pieceBreakdownMaximum":null,"allowBackInStockReminder":false,"freeStock":null,"nextPOFreeStock":null,"nextPODueDate":null,"totalPOFreeStock":null,"basketQuantityThresholds":[{"minimum":0,"maximum":99999.99,"stockMessages":[{"stockMessage":" more due in (1-2 weeks)","class":"","stockBreakdownTab":1}]}]},"orderButtonText":"Add to Basket","displayPrice":null,"displaySalePrice":null,"priceMessage":null}}},"Product":{"productId":208994,"sortOrder":50,"productTypeId":15,"templateId":2,"code":"FDG3040/03","brand":"Designers Guild","gtin13":null,"name":"Jaal Outdoor - Graphite","AKA":null,"size":null,"imageId":144592,"imageAltText":"Jaal Outdoor - Graphite Cutting","imageTitleText":"Jaal Outdoor - Graphite Cutting","rRPMessage":null,"rLRRP":null,"rLTradePrice":null,"displayPrice":null,"displaySalePrice":null,"priceMessage":null,"statusMessage":null,"urlSemantics":"fabric/designers-guild/jaal-outdoor-graphite-fabric","productPageId":37879,"url":"/jp/fabric/designers-guild/jaal-outdoor-graphite-fabric/p37879","itemAvailability":"InStock","primaryProduct":true,"orderFormGroupId":null,"orderFormName":"Jaal Outdoor - Graphite","attributes":null,"orderFormGroup":null,"orderFormProperties":[{"key":"Colour","value":"Graphite"},{"key":"Code","value":"FDG3040/03"}],"controls":{"allowOrder":false,"allowReserve":false,"allowReserveWithBatchSample":false,"allowSample":false,"allowLargeSample":false,"allowBackInStockReminder":false,"disableOrder":false,"disableSample":false},"stockMessage":{"productTypeID":15,"quantityMinimum":1.0,"quantityMaximum":0.0,"productTypeQuantityMaximum":null,"quantityIncrement":0.1,"reserveQuantityMaximum":50.0,"unit":"m","allowStockCheck":false,"pieceBreakdownMinimum":1.0,"pieceBreakdownMaximum":50.0,"allowBackInStockReminder":false,"freeStock":106.4,"nextPOFreeStock":0.0,"nextPODueDate":null,"totalPOFreeStock":0.0,"basketQuantityThresholds":[{"minimum":0,"maximum":99999.99}]},"orderButtonText":"Add to Basket","reserveButtonText":"Reserve","reserveWithBatchSampleButtonText":"Reserve with Batch Sample","sample":{"productId":208995,"stockMessage":{"productTypeID":55,"quantityMinimum":1.0,"quantityMaximum":2.0,"productTypeQuantityMaximum":20.0,"quantityIncrement":1.0,"reserveQuantityMaximum":45.0,"unit":"","allowStockCheck":false,"pieceBreakdownMinimum":null,"pieceBreakdownMaximum":null,"allowBackInStockReminder":false,"freeStock":45.0,"nextPOFreeStock":99.0,"nextPODueDate":"2023-12-19","totalPOFreeStock":99.0,"basketQuantityThresholds":[{"minimum":0,"maximum":99999.99,"stockMessages":[{"stockMessage":"In stock","class":"","stockBreakdownTab":0}]}]},"orderButtonText":"Request a Sample","displayPrice":null,"displaySalePrice":null,"priceMessage":null},"largeSample":{"productId":208996,"stockMessage":{"productTypeID":null,"quantityMinimum":1.0,"quantityMaximum":99.0,"productTypeQuantityMaximum":null,"quantityIncrement":1.0,"reserveQuantityMaximum":null,"unit":"","allowStockCheck":false,"pieceBreakdownMinimum":null,"pieceBreakdownMaximum":null,"allowBackInStockReminder":false,"freeStock":null,"nextPOFreeStock":null,"nextPODueDate":null,"totalPOFreeStock":null,"basketQuantityThresholds":[{"minimum":0,"maximum":99999.99,"stockMessages":[{"stockMessage":" more due in (1-2 weeks)","class":"","stockBreakdownTab":1}]}]},"orderButtonText":"Add to Basket","displayPrice":null,"displaySalePrice":null,"priceMessage":null}},"Carousel":{"CarouselID":"#product-208994-carsouel","WrapperCSSClass":null,"AspectRatio":1.0,"Heading":"Jaal Outdoor - Graphite","Images":[{"ImageID":144592,"SortOrder":0,"AltText":"Jaal Outdoor - Graphite Cutting","Overlay":null,"MaxWidth":null,"ImageSize":1,"ForceLazyLoading":false}],"DisplayThumbnails":false,"DisplayDashes":true,"Interval":null,"PermitLargeImageModal":true},"ProductID":208994,"ProductTypeID":15,"ProductPageID":37879,"ProductCode":"FDG3040/03","Brand":"Designers Guild","OrderFormID":"#product-208994","OrderFormCarouselID":"#product-208994-slide","PrimaryProduct":true,"OrderFormGroupID":null,"OrderFormGroup":null,"Size":null,"OrderFormName":"Jaal Outdoor - Graphite","BasketName":"Jaal Outdoor - Graphite","SortOrder":50,"Attributes":null,"Image":{"imageId":144592,"templateImageId":2,"altText":"Jaal Outdoor - Graphite Cutting","titleText":"Jaal Outdoor - Graphite Cutting","sortOrder":0,"maxWidth":488},"OrderFormProperties":[{"Key":"Colour","Value":"Graphite"},{"Key":"Code","Value":"FDG3040/03"}],"AllowSample":false,"AllowLargeSample":false,"AllowOrder":false,"AllowReserve":false,"AllowReserveWithBatchCutting":false,"ClientProductViewModels":"","URLKeywords":"fabric/designers-guild/jaal-outdoor-graphite-fabric","ImageLinkToProductPage":false,"IsLifestyle":false,"IsHotspot":false}],"MasterDefinition":{"SiteSectionID":null,"TitleTag":"Jaal Outdoor Graphite Fabric | Designers Guild","MetaDescription":"Drawn from the Designers Guild archive this small-scale print features an all-over stamped motif in two tones of colour. This graphic pattern is digitally ","BackInStockReminder":null,"ItemsInBasket":0.0,"UrlBreakdown":{"ContentType":1,"ContentId":37879,"ContentDate":"2023-12-05T00:00:00","SemanticString":"fabric/designers-guild/jaal-outdoor-graphite-fabric","countryDetails":{"CountryLanguageID":15,"RegionID":4,"CountryID":118,"CountryCode":"JP","LanguageID":11,"SortOrder":71,"Name":"Japan","URL":"jp","DotNetCulture":"ja-JP","ShopEnabled":false,"LanguageCode":"jp","LanguageDotNetCulture":"ja-JP","MertexCurrencyCode":null,"CurrencyCode":null,"PriceListID":null,"AllowTradeOrders":false,"AcceptAmazonPay":false,"BuyOnlineRedirectAllowed":false,"EcommerceEnabled":false,"SamplesEnabled":false},"contentTypeAndIdNotFound":false,"CountryAwareness":{"Match":false,"Culture":"us","objCountryItem":{"CountryLanguageID":5,"RegionID":2,"CountryID":238,"CountryCode":null,"LanguageID":2,"SortOrder":1,"Name":"United States","URL":"us","DotNetCulture":"en-US","ShopEnabled":true,"LanguageCode":"us","LanguageDotNetCulture":"en-US","MertexCurrencyCode":"USD","CurrencyCode":"USD","PriceListID":2,"AllowTradeOrders":true,"AcceptAmazonPay":true,"BuyOnlineRedirectAllowed":false,"EcommerceEnabled":false,"SamplesEnabled":false}},"GeoIPCulture":null,"siteCountryNotFoundInUrl":false},"GoogleHrefs":[{"hreflang":"de","href":"https://www.designersguild.com/de/fabric/designers-guild/jaal-outdoor-graphite-fabric/p37879"},{"hreflang":"fr","href":"https://www.designersguild.com/fr/fabric/designers-guild/jaal-outdoor-graphite-fabric/p37879"},{"hreflang":"en-gb","href":"https://www.designersguild.com/uk/fabric/designers-guild/jaal-outdoor-graphite-fabric/p37879"},{"hreflang":"en-se","href":"https://www.designersguild.com/se/fabric/designers-guild/jaal-outdoor-graphite-fabric/p37879"},{"hreflang":"en-us","href":"https://www.designersguild.com/us/fabric/designers-guild/jaal-outdoor-graphite-fabric/p37879"},{"hreflang":"es","href":"https://www.designersguild.com/es/fabric/designers-guild/jaal-outdoor-graphite-fabric/p37879"},{"hreflang":"it-it","href":"https://www.designersguild.com/it/fabric/designers-guild/jaal-outdoor-graphite-fabric/p37879"},{"hreflang":"en-nl","href":"https://www.designersguild.com/nl/fabric/designers-guild/jaal-outdoor-graphite-fabric/p37879"},{"hreflang":"ru","href":"https://www.designersguild.com/ru/fabric/designers-guild/jaal-outdoor-graphite-fabric/p37879"},{"hreflang":"ja-jp","href":"https://www.designersguild.com/jp/fabric/designers-guild/jaal-outdoor-graphite-fabric/p37879"},{"hreflang":"en-be","href":"https://www.designersguild.com/be/fabric/designers-guild/jaal-outdoor-graphite-fabric/p37879"},{"hreflang":"en-au","href":"https://www.designersguild.com/au/fabric/designers-guild/jaal-outdoor-graphite-fabric/p37879"},{"hreflang":"en-dk","href":"https://www.designersguild.com/dk/fabric/designers-guild/jaal-outdoor-graphite-fabric/p37879"},{"hreflang":"en-gr","href":"https://www.designersguild.com/eu/fabric/designers-guild/jaal-outdoor-graphite-fabric/p37879"},{"hreflang":"en-no","href":"https://www.designersguild.com/no/fabric/designers-guild/jaal-outdoor-graphite-fabric/p37879"},{"hreflang":"de-at","href":"https://www.designersguild.com/at/fabric/designers-guild/jaal-outdoor-graphite-fabric/p37879"},{"hreflang":"de-ch","href":"https://www.designersguild.com/de-ch/fabric/designers-guild/jaal-outdoor-graphite-fabric/p37879"},{"hreflang":"fr-ch","href":"https://www.designersguild.com/fr-ch/fabric/designers-guild/jaal-outdoor-graphite-fabric/p37879"},{"hreflang":"en","href":"https://www.designersguild.com/row/fabric/designers-guild/jaal-outdoor-graphite-fabric/p37879"},{"hreflang":"en-nz","href":"https://www.designersguild.com/nz/fabric/designers-guild/jaal-outdoor-graphite-fabric/p37879"},{"hreflang":"en-ie","href":"https://www.designersguild.com/ie/fabric/designers-guild/jaal-outdoor-graphite-fabric/p37879"},{"hreflang":"fi-fi","href":"https://www.designersguild.com/fi/fabric/designers-guild/jaal-outdoor-graphite-fabric/p37879"},{"hreflang":"x-default","href":"https://www.designersguild.com/uk/fabric/designers-guild/jaal-outdoor-graphite-fabric/p37879"}],"CountryDropDown":{"countryDropDownItems":[{"CountryID":81,"Code":null,"LanguageID":1,"RegionID":3,"LanguageCode":"en","Country":"UK","Region":"Europe","URL":"uk","URLKeywords":"","SortOrder":1,"PageID":0},{"CountryID":15,"Code":null,"LanguageID":4,"RegionID":3,"LanguageCode":"de","Country":"Austria","Region":"Europe","URL":"at","URLKeywords":"","SortOrder":11,"PageID":0},{"CountryID":23,"Code":null,"LanguageID":1,"RegionID":3,"LanguageCode":"en","Country":"Belgium","Region":"Europe","URL":"be","URLKeywords":"","SortOrder":12,"PageID":0},{"CountryID":62,"Code":null,"LanguageID":1,"RegionID":3,"LanguageCode":"en","Country":"Denmark","Region":"Europe","URL":"dk","URLKeywords":"","SortOrder":13,"PageID":0},{"CountryID":74,"Code":null,"LanguageID":15,"RegionID":3,"LanguageCode":"fi","Country":"Finland","Region":"Europe","URL":"fi","URLKeywords":"","SortOrder":15,"PageID":0},{"CountryID":79,"Code":null,"LanguageID":3,"RegionID":3,"LanguageCode":"fr","Country":"France","Region":"Europe","URL":"fr","URLKeywords":"","SortOrder":16,"PageID":0},{"CountryID":60,"Code":null,"LanguageID":4,"RegionID":3,"LanguageCode":"de","Country":"Germany","Region":"Europe","URL":"de","URLKeywords":"","SortOrder":17,"PageID":0},{"CountryID":106,"Code":null,"LanguageID":1,"RegionID":3,"LanguageCode":"en","Country":"Ireland","Region":"Europe","URL":"ie","URLKeywords":"","SortOrder":18,"PageID":0},{"CountryID":114,"Code":null,"LanguageID":6,"RegionID":3,"LanguageCode":"it","Country":"Italy","Region":"Europe","URL":"it","URLKeywords":"","SortOrder":19,"PageID":0},{"CountryID":170,"Code":null,"LanguageID":13,"RegionID":3,"LanguageCode":"en","Country":"Netherlands","Region":"Europe","URL":"nl","URLKeywords":"","SortOrder":20,"PageID":0},{"CountryID":71,"Code":null,"LanguageID":5,"RegionID":3,"LanguageCode":"es","Country":"Spain","Region":"Europe","URL":"es","URLKeywords":"","SortOrder":23,"PageID":0},{"CountryID":202,"Code":null,"LanguageID":1,"RegionID":3,"LanguageCode":"en","Country":"Sweden","Region":"Europe","URL":"se","URLKeywords":"","SortOrder":24,"PageID":0},{"CountryID":171,"Code":null,"LanguageID":1,"RegionID":3,"LanguageCode":"en","Country":"Norway","Region":"Europe","URL":"no","URLKeywords":"","SortOrder":52,"PageID":0},{"CountryID":118,"Code":null,"LanguageID":11,"RegionID":4,"LanguageCode":"jp","Country":"Nihon","Region":"Africa, Asia & the Middle East","URL":"jp","URLKeywords":"","SortOrder":71,"PageID":0},{"CountryID":46,"Code":null,"LanguageID":3,"RegionID":3,"LanguageCode":"fr","Country":"Switzerland","Region":"Europe","URL":"fr-ch","URLKeywords":"","SortOrder":102,"PageID":0},{"CountryID":46,"Code":null,"LanguageID":4,"RegionID":3,"LanguageCode":"de","Country":"Switzerland","Region":"Europe","URL":"de-ch","URLKeywords":"","SortOrder":103,"PageID":0},{"CountryID":196,"Code":null,"LanguageID":10,"RegionID":3,"LanguageCode":"ru","Country":"Russian Federation","Region":"Europe","URL":"ru","URLKeywords":"","SortOrder":109,"PageID":0},{"CountryID":238,"Code":null,"LanguageID":2,"RegionID":2,"LanguageCode":"us","Country":"United States","Region":"North America","URL":"us","URLKeywords":"","SortOrder":125,"PageID":0},{"CountryID":16,"Code":null,"LanguageID":12,"RegionID":6,"LanguageCode":"au","Country":"Australia","Region":"Australasia","URL":"au","URLKeywords":"","SortOrder":150,"PageID":0},{"CountryID":175,"Code":null,"LanguageID":18,"RegionID":6,"LanguageCode":"nz","Country":"New Zealand","Region":"Australasia","URL":"nz","URLKeywords":"","SortOrder":151,"PageID":0},{"CountryID":67,"Code":null,"LanguageID":1,"RegionID":3,"LanguageCode":"en","Country":"Other Countries in Europe","Region":"Europe","URL":"eu","URLKeywords":"","SortOrder":255,"PageID":0},{"CountryID":51,"Code":null,"LanguageID":1,"RegionID":4,"LanguageCode":"en","Country":"Rest of the World","Region":"Africa, Asia & the Middle East","URL":"row","URLKeywords":"","SortOrder":255,"PageID":0}]},"ProductTypeDropDown":{"ProductTypes":[{"ProductTypeID":15,"Name":"Fabric","NamePlural":null,"URLKeywords":null,"SortOrder":0,"FilterIndexRestrictions":null,"ProductPageIDs":null,"FormValue":"fabric"},{"ProductTypeID":18,"Name":"Wallpaper","NamePlural":null,"URLKeywords":null,"SortOrder":0,"FilterIndexRestrictions":null,"ProductPageIDs":null,"FormValue":"wallpaper"},{"ProductTypeID":8,"Name":"Paint","NamePlural":null,"URLKeywords":null,"SortOrder":0,"FilterIndexRestrictions":null,"ProductPageIDs":null,"FormValue":"paint"},{"ProductTypeID":10,"Name":"Rug","NamePlural":null,"URLKeywords":null,"SortOrder":0,"FilterIndexRestrictions":null,"ProductPageIDs":null,"FormValue":"rug"},{"ProductTypeID":4,"Name":"Cushion","NamePlural":null,"URLKeywords":null,"SortOrder":0,"FilterIndexRestrictions":null,"ProductPageIDs":null,"FormValue":"cushion"},{"ProductTypeID":1,"Name":"Bed Linen","NamePlural":null,"URLKeywords":null,"SortOrder":0,"FilterIndexRestrictions":null,"ProductPageIDs":null,"FormValue":"bed-linen"},{"ProductTypeID":2,"Name":"Throw","NamePlural":null,"URLKeywords":null,"SortOrder":0,"FilterIndexRestrictions":null,"ProductPageIDs":null,"FormValue":"throw"},{"ProductTypeID":35,"Name":"Furniture","NamePlural":null,"URLKeywords":null,"SortOrder":0,"FilterIndexRestrictions":null,"ProductPageIDs":null,"FormValue":"furniture"}]},"TradeMember":false,"TradeAllowed":false,"CanViewRRPs":false,"LoginStatus":0,"UserName":null},"ParentProductPageProductTypeID":0,"SortOrder":50,"OrderFormCarouselID":"order-form-group--carousel","AutoOpenFirstSize":true}],"AlternateColourways":[{"productPageId":37877,"code":"FDG3040/03","heading":"Jaal Outdoor Emerald","imageId":144593,"url":"/jp/fabric/designers-guild/jaal-outdoor-emerald-fabric/p37877","urlSemantics":"fabric/designers-guild/jaal-outdoor-emerald-fabric"},{"productPageId":37878,"code":"FDG3040/03","heading":"Jaal Outdoor Fuchsia","imageId":144589,"url":"/jp/fabric/designers-guild/jaal-outdoor-fuchsia-fabric/p37878","urlSemantics":"fabric/designers-guild/jaal-outdoor-fuchsia-fabric"},{"productPageId":37879,"code":"FDG3040/03","heading":"Jaal Outdoor Graphite","imageId":144592,"url":"/jp/fabric/designers-guild/jaal-outdoor-graphite-fabric/p37879","urlSemantics":"fabric/designers-guild/jaal-outdoor-graphite-fabric"}],"ProductPagePrice":{"priceMin":null,"priceMax":null,"salePriceMin":null,"salePriceMax":null,"discountPercentageMin":0.0,"discountPercentageMax":null,"clearanceDiscountPercentageMin":null,"clearanceDiscountPercentageMax":null,"discountMessage":null,"priceMessage":null,"rRPMessage":null,"codeMessage":null},"Reviews":[],"TechInfoCollections":[{"CollectionID":778,"Name":"Savine Outdoor Fabrics","URL":"/jp/fabric/designers-guild/savine-outdoor-fabrics/c778","URLSemantics":"fabric/designers-guild/savine-outdoor-fabrics","BrochureURL":null}],"TechInfoAftercares":[{"AftercareID":24,"Aftercare":"MACHINE WASH @ 30c GENTLE CYCLE"},{"AftercareID":27,"Aftercare":"IRON COOL (1 spot - 110deg c)"},{"AftercareID":41,"Aftercare":"NO DRY CLEAN"},{"AftercareID":47,"Aftercare":"NO TUMBLE DRY"},{"AftercareID":50,"Aftercare":"NO BLEACH"}],"TechInfoUsages":[{"UsageID":1,"Usage":"Cushions"},{"UsageID":2,"Usage":"Curtains And Blinds"},{"UsageID":3,"Usage":"Loose Covers"},{"UsageID":4,"Usage":"Upholstery"},{"UsageID":7,"Usage":"Outdoor"}],"TechInfoTests":[{"Test":"EN1021-1 Cigarette - UPHOLSTERY"}],"Width":"150 cm","Weight":"227 gsm","HorizontalPatternRepeat":"12 cm","VerticalPatternRepeat":"64 cm","Martindale":"30000","Composition":"100% Pc","PatternMatch":"Straight match","Flamcode":"(UK Flamcode K) Must FR treat upholstery in UK/Eire","ContractFR":null,"DomesticFR":null,"Type":null,"AdditionalInfo":"To prolong the lifespan of this product we recommend limiting exposure to direct sunlight. - Outdoor fabric - Water, mould, colour rub resistant finish - No dry clean.","RollLength":null,"PileHeight":null,"WideWidthFabricDefaultPoleWidth":null,"MaxFoldLength":null,"TechInfoDisplayBase64":"PGR0PkNvbGxlY3Rpb24ocyk8L2R0PjxkZD48YSBjbGFzcz0iZC1ibG9jayBtYi0xIiBocmVmPSIvanAvZmFicmljL2Rlc2lnbmVycy1ndWlsZC9zYXZpbmUtb3V0ZG9vci1mYWJyaWNzL2M3NzgiPlNhdmluZSBPdXRkb29yIEZhYnJpY3M8L2E+PC9kZD48ZHQ+Q29tcG9zaXRpb248L2R0PjxkZD4xMDAlIFBjPC9kZD48ZHQ+VUsvRUlSRSBGbGFtY29kZTwvZHQ+PGRkPihVSyBGbGFtY29kZSBLKSBNdXN0IEZSIHRyZWF0IHVwaG9sc3RlcnkgaW4gVUsvRWlyZTwvZGQ+PGR0PldpZHRoPC9kdD48ZGQ+MTUwIGNtPC9kZD48ZHQ+V2VpZ2h0PC9kdD48ZGQ+MjI3IGdzbTwvZGQ+PGR0Pk1hcnRpbmRhbGU8L2R0PjxkZD4zMDAwMDwvZGQ+PGR0PlBhdHRlcm4gTWF0Y2g8L2R0PjxkZD5TdHJhaWdodCBtYXRjaDwvZGQ+PGR0PlZlcnRpY2FsIFBhdHRlcm4gUmVwZWF0PC9kdD48ZGQ+NjQgY208L2RkPjxkdD5Ib3Jpem9udGFsIFBhdHRlcm4gUmVwZWF0PC9kdD48ZGQ+MTIgY208L2RkPjxkdD5UZXN0cyBQYXNzZWQ8L2R0PjxkZD48c3BhbiBjbGFzcz0iZC1ibG9jayI+RU4xMDIxLTEgQ2lnYXJldHRlIC0gVVBIT0xTVEVSWTwvc3Bhbj48L2RkPjxkdD5Qcm9kdWN0IFVzYWdlPC9kdD48ZGQ+PGRpdiBjbGFzcz0iZC1mbGV4IGFsaWduLWl0ZW1zLWNlbnRlciI+PGltZyB3aWR0aD0iMzIiIGhlaWdodD0iMzIiIGNsYXNzPSJ1c2FnZS1pY29uIiB0aXRsZT0iQ3VzaGlvbnMiIGFsdD0iQ3VzaGlvbnMiIHNyYz0iaHR0cHM6Ly93d3cuZGVzaWduZXJzZ3VpbGQuY29tL2ltYWdlcy9pY29ucy90ZWNoaW5mby91c2FnZS8xLmdpZiIgLz48c3BhbiBjbGFzcz0iZC1ibG9jayI+Q3VzaGlvbnM8L3NwYW4+PC9kaXY+PGRpdiBjbGFzcz0iZC1mbGV4IGFsaWduLWl0ZW1zLWNlbnRlciI+PGltZyB3aWR0aD0iMzIiIGhlaWdodD0iMzIiIGNsYXNzPSJ1c2FnZS1pY29uIiB0aXRsZT0iQ3VydGFpbnMgQW5kIEJsaW5kcyIgYWx0PSJDdXJ0YWlucyBBbmQgQmxpbmRzIiBzcmM9Imh0dHBzOi8vd3d3LmRlc2lnbmVyc2d1aWxkLmNvbS9pbWFnZXMvaWNvbnMvdGVjaGluZm8vdXNhZ2UvMi5naWYiIC8+PHNwYW4gY2xhc3M9ImQtYmxvY2siPkN1cnRhaW5zIEFuZCBCbGluZHM8L3NwYW4+PC9kaXY+PGRpdiBjbGFzcz0iZC1mbGV4IGFsaWduLWl0ZW1zLWNlbnRlciI+PGltZyB3aWR0aD0iMzIiIGhlaWdodD0iMzIiIGNsYXNzPSJ1c2FnZS1pY29uIiB0aXRsZT0iTG9vc2UgQ292ZXJzIiBhbHQ9Ikxvb3NlIENvdmVycyIgc3JjPSJodHRwczovL3d3dy5kZXNpZ25lcnNndWlsZC5jb20vaW1hZ2VzL2ljb25zL3RlY2hpbmZvL3VzYWdlLzMuZ2lmIiAvPjxzcGFuIGNsYXNzPSJkLWJsb2NrIj5Mb29zZSBDb3ZlcnM8L3NwYW4+PC9kaXY+PGRpdiBjbGFzcz0iZC1mbGV4IGFsaWduLWl0ZW1zLWNlbnRlciI+PGltZyB3aWR0aD0iMzIiIGhlaWdodD0iMzIiIGNsYXNzPSJ1c2FnZS1pY29uIiB0aXRsZT0iVXBob2xzdGVyeSIgYWx0PSJVcGhvbHN0ZXJ5IiBzcmM9Imh0dHBzOi8vd3d3LmRlc2lnbmVyc2d1aWxkLmNvbS9pbWFnZXMvaWNvbnMvdGVjaGluZm8vdXNhZ2UvNC5naWYiIC8+PHNwYW4gY2xhc3M9ImQtYmxvY2siPlVwaG9sc3Rlcnk8L3NwYW4+PC9kaXY+PGRpdiBjbGFzcz0iZC1mbGV4IGFsaWduLWl0ZW1zLWNlbnRlciI+PGltZyB3aWR0aD0iMzIiIGhlaWdodD0iMzIiIGNsYXNzPSJ1c2FnZS1pY29uIiB0aXRsZT0iT3V0ZG9vciIgYWx0PSJPdXRkb29yIiBzcmM9Imh0dHBzOi8vd3d3LmRlc2lnbmVyc2d1aWxkLmNvbS9pbWFnZXMvaWNvbnMvdGVjaGluZm8vdXNhZ2UvNy5naWYiIC8+PHNwYW4gY2xhc3M9ImQtYmxvY2siPk91dGRvb3I8L3NwYW4+PC9kaXY+PC9kZD48ZHQ+UHJvZHVjdCBBZnRlciBDYXJlPC9kdD48ZGQ+PGRpdiBjbGFzcz0iZC1mbGV4IGFsaWduLWl0ZW1zLWNlbnRlciI+PGltZyB3aWR0aD0iMzIiIGhlaWdodD0iMzIiIGNsYXNzPSJ1c2FnZS1pY29uIiB0aXRsZT0iTUFDSElORSBXQVNIIEAgMzBjIEdFTlRMRSBDWUNMRSIgYWx0PSJNQUNISU5FIFdBU0ggQCAzMGMgR0VOVExFIENZQ0xFIiBzcmM9Imh0dHBzOi8vd3d3LmRlc2lnbmVyc2d1aWxkLmNvbS9pbWFnZXMvaWNvbnMvdGVjaGluZm8vYWZ0ZXJjYXJlLzI0LmdpZiIgLz48c3BhbiBjbGFzcz0iZC1ibG9jayI+TUFDSElORSBXQVNIIEAgMzBjIEdFTlRMRSBDWUNMRTwvc3Bhbj48L2Rpdj48ZGl2IGNsYXNzPSJkLWZsZXggYWxpZ24taXRlbXMtY2VudGVyIj48aW1nIHdpZHRoPSIzMiIgaGVpZ2h0PSIzMiIgY2xhc3M9InVzYWdlLWljb24iIHRpdGxlPSJJUk9OIENPT0wgKDEgc3BvdCAtIDExMGRlZyBjKSIgYWx0PSJJUk9OIENPT0wgKDEgc3BvdCAtIDExMGRlZyBjKSIgc3JjPSJodHRwczovL3d3dy5kZXNpZ25lcnNndWlsZC5jb20vaW1hZ2VzL2ljb25zL3RlY2hpbmZvL2FmdGVyY2FyZS8yNy5naWYiIC8+PHNwYW4gY2xhc3M9ImQtYmxvY2siPklST04gQ09PTCAoMSBzcG90IC0gMTEwZGVnIGMpPC9zcGFuPjwvZGl2PjxkaXYgY2xhc3M9ImQtZmxleCBhbGlnbi1pdGVtcy1jZW50ZXIiPjxpbWcgd2lkdGg9IjMyIiBoZWlnaHQ9IjMyIiBjbGFzcz0idXNhZ2UtaWNvbiIgdGl0bGU9Ik5PIERSWSBDTEVBTiIgYWx0PSJOTyBEUlkgQ0xFQU4iIHNyYz0iaHR0cHM6Ly93d3cuZGVzaWduZXJzZ3VpbGQuY29tL2ltYWdlcy9pY29ucy90ZWNoaW5mby9hZnRlcmNhcmUvNDEuZ2lmIiAvPjxzcGFuIGNsYXNzPSJkLWJsb2NrIj5OTyBEUlkgQ0xFQU48L3NwYW4+PC9kaXY+PGRpdiBjbGFzcz0iZC1mbGV4IGFsaWduLWl0ZW1zLWNlbnRlciI+PGltZyB3aWR0aD0iMzIiIGhlaWdodD0iMzIiIGNsYXNzPSJ1c2FnZS1pY29uIiB0aXRsZT0iTk8gVFVNQkxFIERSWSIgYWx0PSJOTyBUVU1CTEUgRFJZIiBzcmM9Imh0dHBzOi8vd3d3LmRlc2lnbmVyc2d1aWxkLmNvbS9pbWFnZXMvaWNvbnMvdGVjaGluZm8vYWZ0ZXJjYXJlLzQ3LmdpZiIgLz48c3BhbiBjbGFzcz0iZC1ibG9jayI+Tk8gVFVNQkxFIERSWTwvc3Bhbj48L2Rpdj48ZGl2IGNsYXNzPSJkLWZsZXggYWxpZ24taXRlbXMtY2VudGVyIj48aW1nIHdpZHRoPSIzMiIgaGVpZ2h0PSIzMiIgY2xhc3M9InVzYWdlLWljb24iIHRpdGxlPSJOTyBCTEVBQ0giIGFsdD0iTk8gQkxFQUNIIiBzcmM9Imh0dHBzOi8vd3d3LmRlc2lnbmVyc2d1aWxkLmNvbS9pbWFnZXMvaWNvbnMvdGVjaGluZm8vYWZ0ZXJjYXJlLzUwLmdpZiIgLz48c3BhbiBjbGFzcz0iZC1ibG9jayI+Tk8gQkxFQUNIPC9zcGFuPjwvZGl2PjwvZGQ+PGR0PkFkZGl0aW9uYWwgSW5mbzwvZHQ+PGRkPlRvIHByb2xvbmcgdGhlIGxpZmVzcGFuIG9mIHRoaXMgcHJvZHVjdCB3ZSByZWNvbW1lbmQgbGltaXRpbmcgZXhwb3N1cmUgdG8gZGlyZWN0IHN1bmxpZ2h0LiAtIE91dGRvb3IgZmFicmljIC0gV2F0ZXIsIG1vdWxkLCBjb2xvdXIgcnViIHJlc2lzdGFudCBmaW5pc2ggLSBObyBkcnkgY2xlYW4uPC9kZD4=","IsShop":true,"IsLifestyle":false,"NoFollow":false,"NoIndex":false,"CustomCanonical":"https://www.designersguild.com/jp/fabric/designers-guild/jaal-outdoor-emerald-fabric/p37877","AttributeFilterText":null,"AttributeSignatureText":null,"UserInCorrectSite":false,"CountryCorrectorDismissed":false,"CorrectSitesForUser":[{"CountryLanguageID":5,"RegionID":2,"CountryID":238,"CountryCode":"US","LanguageID":2,"SortOrder":125,"Name":"United States","URL":"us","DotNetCulture":"en-US","ShopEnabled":true,"LanguageCode":"us","LanguageDotNetCulture":"en-US","MertexCurrencyCode":"USD","CurrencyCode":"USD","PriceListID":2,"AllowTradeOrders":true,"AcceptAmazonPay":true,"BuyOnlineRedirectAllowed":false,"EcommerceEnabled":true,"SamplesEnabled":false}],"PrefetchedResources":[{"Name":"PleaseProvideWidth","Value":"Please provide a Width"},{"Name":"PleaseProvideHeight","Value":"Please provide a Height"},{"Name":"PleaseProvideLength","Value":"Please provide a Length"},{"Name":"Width","Value":"Width"},{"Name":"Length","Value":"Length"},{"Name":"Height","Value":"Height"},{"Name":"CalculatorMustBeBetween","Value":"must be between 1 and 99"},{"Name":"FormsErrorEmailFormat","Value":"Your email address is not in the correct format"},{"Name":"FormsErrorEmail","Value":"Your email address must be between 5 and 254 characters"},{"Name":"ThankYou","Value":"Thank You"},{"Name":"ThankYouEmailSent","Value":"Thank you, your email has been sent."},{"Name":"Quantity","Value":"Quantity"},{"Name":"QuantityRequired","Value":"You must provide a quantity"},{"Name":"pleaseGreaterThanEqualTo","Value":"Please enter a value greater than or equal to"},{"Name":"pleaseLessThanEqualTo","Value":"Please enter a value less than or equal to"},{"Name":"FormsErrorEmail","Value":"Your email address must be between 5 and 254 characters"},{"Name":"FormsErrorEmailFormat","Value":"Your email address is not in the correct format"},{"Name":"ThankYou","Value":"Thank You"},{"Name":"ThankYouEmailSent","Value":"Thank you, your email has been sent."},{"Name":"PleaseProvideWidth","Value":"Please provide a Width"},{"Name":"CalculatorMustBeBetween","Value":"must be between 1 and 99"},{"Name":"Width","Value":"Width"},{"Name":"Height","Value":"Height"},{"Name":"Length","Value":"Length"},{"Name":"PleaseProvideHeight","Value":"Please provide a Height"},{"Name":"PleaseProvideWidth","Value":"Please provide a Width"},{"Name":"PleaseProvideLength","Value":"Please provide a Length"},{"Name":"MajorError","Value":"We could not process your request at this present time. Please click on the back button and try again. If this problem re-occurs, please email shoponlineuk@designersguild.com and one of our customer service agents will get back to you as soon as possible"}],"PrefetchedSnippets":[],"HeaderBanners":[],"HasHeaderBanners":false,"FooterBanners":[],"HasFooterBanners":false,"EcommercePopupBanners":[],"HasEcommercePopupBanners":false,"Banners":[{"id":12,"name":"One","banners":[{"bannerId":8490,"name":"Lookbooks 12 (Inspiration)","version":9,"sortOrder":1,"overlayText":"","altText":null,"titleText":null,"width":1024,"height":960,"linkURL":"/jp/brochures/l1179","newWindow":false,"foregroundColour":"#000000","backgroundColour":"#ffffff","fontClass":null,"restrictions":{"menuIds":[12,66,106],"siteSectionIds":null,"pageIds":null}},{"bannerId":6325,"name":"Christian Lacroix","version":11,"sortOrder":2,"overlayText":"","altText":"Christian Lacroix","titleText":"Christian Lacroix","width":1024,"height":394,"linkURL":"/jp/christian-lacroix/l1397","newWindow":false,"foregroundColour":"#000000","backgroundColour":"#ffffff","fontClass":"default-text","restrictions":{"menuIds":[11,45,72,91,108],"siteSectionIds":null,"pageIds":null}},{"bannerId":2186,"name":"Where To Buy GHP UK 12","version":3,"sortOrder":3,"overlayText":"","altText":null,"titleText":null,"width":1024,"height":1024,"linkURL":"/jp/kings-road-store/l1532","newWindow":false,"foregroundColour":"#000000","backgroundColour":"#ffffff","fontClass":"default-text-bold text-banner-center","restrictions":{"menuIds":[67,94,107,109],"siteSectionIds":null,"pageIds":null}}]},{"id":13,"name":"Two","banners":[{"bannerId":8489,"name":"Films 13 (Inspiration)","version":11,"sortOrder":1,"overlayText":"","altText":null,"titleText":null,"width":1024,"height":960,"linkURL":"/jp/films/l1180","newWindow":false,"foregroundColour":"#000000","backgroundColour":"#ffffff","fontClass":null,"restrictions":{"menuIds":[12,66,106],"siteSectionIds":null,"pageIds":null}},{"bannerId":2188,"name":"Where To Buy UK GHP 13","version":5,"sortOrder":3,"overlayText":"","altText":null,"titleText":null,"width":512,"height":475,"linkURL":"/jp/wallpaper-and-paint-studio/l1536","newWindow":false,"foregroundColour":"#000000","backgroundColour":"#ffffff","fontClass":"default-text-bold text-banner-center","restrictions":{"menuIds":[8,17,48,67,94,107],"siteSectionIds":null,"pageIds":null}},{"bannerId":1975,"name":"Global 13 Furniture","version":15,"sortOrder":4,"overlayText":"#YOURSOFAYOURWAY > ","altText":"#YOURSOFAYOURWAY > ","titleText":"#YOURSOFAYOURWAY > ","width":256,"height":224,"linkURL":"/jp/furniture/your-sofa-your-way/l1467","newWindow":false,"foregroundColour":"#000000","backgroundColour":"#ffffff","fontClass":"under-menu-banner-C1","restrictions":{"menuIds":[3,41],"siteSectionIds":null,"pageIds":null}}]},{"id":14,"name":"Three","banners":[{"bannerId":8491,"name":"Blog 14 (Inspiration)","version":5,"sortOrder":1,"overlayText":"","altText":null,"titleText":null,"width":1024,"height":960,"linkURL":"/jp/dg-world/blog/l601","newWindow":false,"foregroundColour":"#000000","backgroundColour":"#ffffff","fontClass":null,"restrictions":{"menuIds":[12,66,106],"siteSectionIds":null,"pageIds":null}},{"bannerId":2187,"name":"Where To Buy GHP UK 14","version":5,"sortOrder":2,"overlayText":"","altText":null,"titleText":null,"width":1024,"height":1024,"linkURL":"/jp/marylebone-high-street-homestore/l1153","newWindow":false,"foregroundColour":"#000000","backgroundColour":"#ffffff","fontClass":"default-text-bold text-banner-center","restrictions":{"menuIds":[67,94,107,109],"siteSectionIds":null,"pageIds":null}},{"bannerId":1809,"name":"Royal Collection","version":11,"sortOrder":3,"overlayText":"","altText":"Royal Collection","titleText":"Royal Collection","width":1024,"height":394,"linkURL":"/jp/the-royal-collection/l1396","newWindow":false,"foregroundColour":"#000000","backgroundColour":"#ffffff","fontClass":"default-text","restrictions":{"menuIds":[45,72,91,108],"siteSectionIds":null,"pageIds":null}}]},{"id":15,"name":"Four","banners":[{"bannerId":4115,"name":"News & Events 15 (Inspiration)","version":5,"sortOrder":1,"overlayText":"","altText":null,"titleText":null,"width":1024,"height":960,"linkURL":"/jp/dg-world/news-and-events/l602","newWindow":false,"foregroundColour":"#000000","backgroundColour":"#ffffff","fontClass":null,"restrictions":{"menuIds":[12,66,106],"siteSectionIds":null,"pageIds":null}},{"bannerId":1988,"name":"Where To Buy GHP UK 15","version":12,"sortOrder":2,"overlayText":"","altText":null,"titleText":null,"width":1024,"height":1024,"linkURL":"/jp/l1635","newWindow":false,"foregroundColour":"#000000","backgroundColour":"#ffffff","fontClass":"default-text-bold text-banner-center","restrictions":{"menuIds":[67,94,107,109],"siteSectionIds":null,"pageIds":null}},{"bannerId":1805,"name":"William Yeoward","version":10,"sortOrder":3,"overlayText":"","altText":"William Yeoward","titleText":"William Yeoward","width":1024,"height":394,"linkURL":"/jp/william-yeoward/l1399","newWindow":false,"foregroundColour":"#000000","backgroundColour":"#ffffff","fontClass":"default-text","restrictions":{"menuIds":[11,45,72,91,108],"siteSectionIds":null,"pageIds":null}}]},{"id":16,"name":"Five","banners":[{"bannerId":7779,"name":"Brands English Heritage ","version":79,"sortOrder":1,"overlayText":"","altText":"English Heritage ","titleText":"English Heritage ","width":1024,"height":394,"linkURL":"/jp/english-heritage-by-designers-guild/l1852","newWindow":false,"foregroundColour":"#000000","backgroundColour":"#ffffff","fontClass":null,"restrictions":{"menuIds":[11,45,72,91,103,108],"siteSectionIds":null,"pageIds":null}},{"bannerId":4118,"name":"Social Media 16 (Inspiration)","version":7,"sortOrder":2,"overlayText":"","altText":null,"titleText":null,"width":1024,"height":960,"linkURL":"https://www.instagram.com/designersguild/?hl=en","newWindow":false,"foregroundColour":"#000000","backgroundColour":"#ffffff","fontClass":null,"restrictions":{"menuIds":[66,106],"siteSectionIds":null,"pageIds":null}},{"bannerId":2189,"name":"Where To Buy GHP 16","version":12,"sortOrder":3,"overlayText":"","altText":null,"titleText":null,"width":1024,"height":958,"linkURL":"/jp/find-your-local-stockist/l500","newWindow":false,"foregroundColour":"#000000","backgroundColour":"#ffffff","fontClass":"default-text-bold text-banner-center","restrictions":{"menuIds":[67,94,107],"siteSectionIds":null,"pageIds":null}}]},{"id":17,"name":"Six","banners":[{"bannerId":8482,"name":"Flagship Stores GHP UK 17","version":6,"sortOrder":1,"overlayText":"","altText":null,"titleText":null,"width":1024,"height":1024,"linkURL":"/jp/flagship-store-events/l1827","newWindow":false,"foregroundColour":"#000000","backgroundColour":"#ffffff","fontClass":null,"restrictions":{"menuIds":[67,94,107,109],"siteSectionIds":null,"pageIds":null}},{"bannerId":4113,"name":"About Us 17 (Inspiration)","version":3,"sortOrder":2,"overlayText":"","altText":null,"titleText":null,"width":1024,"height":958,"linkURL":"/jp/company-profile/l1004","newWindow":false,"foregroundColour":"#000000","backgroundColour":"#ffffff","fontClass":null,"restrictions":{"menuIds":[12,66,106],"siteSectionIds":null,"pageIds":null}},{"bannerId":2117,"name":"John Derian","version":18,"sortOrder":3,"overlayText":"","altText":"John Derian","titleText":"John Derian","width":1024,"height":394,"linkURL":"/jp/john-derian/l1521","newWindow":false,"foregroundColour":"#000000","backgroundColour":"#ffffff","fontClass":"default-text","restrictions":{"menuIds":[45,72,91,108],"siteSectionIds":null,"pageIds":null}}]}],"Hotspots":[],"RecentlyViewed":[],"MasterDefinition":{"SiteSectionID":null,"TitleTag":"Jaal Outdoor Graphite Fabric | Designers Guild","MetaDescription":"Drawn from the Designers Guild archive this small-scale print features an all-over stamped motif in two tones of colour. This graphic pattern is digitally ","BackInStockReminder":null,"ItemsInBasket":0.0,"UrlBreakdown":{"ContentType":1,"ContentId":37879,"ContentDate":"2023-12-05T00:00:00","SemanticString":"fabric/designers-guild/jaal-outdoor-graphite-fabric","countryDetails":{"CountryLanguageID":15,"RegionID":4,"CountryID":118,"CountryCode":"JP","LanguageID":11,"SortOrder":71,"Name":"Japan","URL":"jp","DotNetCulture":"ja-JP","ShopEnabled":false,"LanguageCode":"jp","LanguageDotNetCulture":"ja-JP","MertexCurrencyCode":null,"CurrencyCode":null,"PriceListID":null,"AllowTradeOrders":false,"AcceptAmazonPay":false,"BuyOnlineRedirectAllowed":false,"EcommerceEnabled":false,"SamplesEnabled":false},"contentTypeAndIdNotFound":false,"CountryAwareness":{"Match":false,"Culture":"us","objCountryItem":{"CountryLanguageID":5,"RegionID":2,"CountryID":238,"CountryCode":null,"LanguageID":2,"SortOrder":1,"Name":"United States","URL":"us","DotNetCulture":"en-US","ShopEnabled":true,"LanguageCode":"us","LanguageDotNetCulture":"en-US","MertexCurrencyCode":"USD","CurrencyCode":"USD","PriceListID":2,"AllowTradeOrders":true,"AcceptAmazonPay":true,"BuyOnlineRedirectAllowed":false,"EcommerceEnabled":false,"SamplesEnabled":false}},"GeoIPCulture":null,"siteCountryNotFoundInUrl":false},"GoogleHrefs":[{"hreflang":"de","href":"https://www.designersguild.com/de/fabric/designers-guild/jaal-outdoor-graphite-fabric/p37879"},{"hreflang":"fr","href":"https://www.designersguild.com/fr/fabric/designers-guild/jaal-outdoor-graphite-fabric/p37879"},{"hreflang":"en-gb","href":"https://www.designersguild.com/uk/fabric/designers-guild/jaal-outdoor-graphite-fabric/p37879"},{"hreflang":"en-se","href":"https://www.designersguild.com/se/fabric/designers-guild/jaal-outdoor-graphite-fabric/p37879"},{"hreflang":"en-us","href":"https://www.designersguild.com/us/fabric/designers-guild/jaal-outdoor-graphite-fabric/p37879"},{"hreflang":"es","href":"https://www.designersguild.com/es/fabric/designers-guild/jaal-outdoor-graphite-fabric/p37879"},{"hreflang":"it-it","href":"https://www.designersguild.com/it/fabric/designers-guild/jaal-outdoor-graphite-fabric/p37879"},{"hreflang":"en-nl","href":"https://www.designersguild.com/nl/fabric/designers-guild/jaal-outdoor-graphite-fabric/p37879"},{"hreflang":"ru","href":"https://www.designersguild.com/ru/fabric/designers-guild/jaal-outdoor-graphite-fabric/p37879"},{"hreflang":"ja-jp","href":"https://www.designersguild.com/jp/fabric/designers-guild/jaal-outdoor-graphite-fabric/p37879"},{"hreflang":"en-be","href":"https://www.designersguild.com/be/fabric/designers-guild/jaal-outdoor-graphite-fabric/p37879"},{"hreflang":"en-au","href":"https://www.designersguild.com/au/fabric/designers-guild/jaal-outdoor-graphite-fabric/p37879"},{"hreflang":"en-dk","href":"https://www.designersguild.com/dk/fabric/designers-guild/jaal-outdoor-graphite-fabric/p37879"},{"hreflang":"en-gr","href":"https://www.designersguild.com/eu/fabric/designers-guild/jaal-outdoor-graphite-fabric/p37879"},{"hreflang":"en-no","href":"https://www.designersguild.com/no/fabric/designers-guild/jaal-outdoor-graphite-fabric/p37879"},{"hreflang":"de-at","href":"https://www.designersguild.com/at/fabric/designers-guild/jaal-outdoor-graphite-fabric/p37879"},{"hreflang":"de-ch","href":"https://www.designersguild.com/de-ch/fabric/designers-guild/jaal-outdoor-graphite-fabric/p37879"},{"hreflang":"fr-ch","href":"https://www.designersguild.com/fr-ch/fabric/designers-guild/jaal-outdoor-graphite-fabric/p37879"},{"hreflang":"en","href":"https://www.designersguild.com/row/fabric/designers-guild/jaal-outdoor-graphite-fabric/p37879"},{"hreflang":"en-nz","href":"https://www.designersguild.com/nz/fabric/designers-guild/jaal-outdoor-graphite-fabric/p37879"},{"hreflang":"en-ie","href":"https://www.designersguild.com/ie/fabric/designers-guild/jaal-outdoor-graphite-fabric/p37879"},{"hreflang":"fi-fi","href":"https://www.designersguild.com/fi/fabric/designers-guild/jaal-outdoor-graphite-fabric/p37879"},{"hreflang":"x-default","href":"https://www.designersguild.com/uk/fabric/designers-guild/jaal-outdoor-graphite-fabric/p37879"}],"CountryDropDown":{"countryDropDownItems":[{"CountryID":81,"Code":null,"LanguageID":1,"RegionID":3,"LanguageCode":"en","Country":"UK","Region":"Europe","URL":"uk","URLKeywords":"","SortOrder":1,"PageID":0},{"CountryID":15,"Code":null,"LanguageID":4,"RegionID":3,"LanguageCode":"de","Country":"Austria","Region":"Europe","URL":"at","URLKeywords":"","SortOrder":11,"PageID":0},{"CountryID":23,"Code":null,"LanguageID":1,"RegionID":3,"LanguageCode":"en","Country":"Belgium","Region":"Europe","URL":"be","URLKeywords":"","SortOrder":12,"PageID":0},{"CountryID":62,"Code":null,"LanguageID":1,"RegionID":3,"LanguageCode":"en","Country":"Denmark","Region":"Europe","URL":"dk","URLKeywords":"","SortOrder":13,"PageID":0},{"CountryID":74,"Code":null,"LanguageID":15,"RegionID":3,"LanguageCode":"fi","Country":"Finland","Region":"Europe","URL":"fi","URLKeywords":"","SortOrder":15,"PageID":0},{"CountryID":79,"Code":null,"LanguageID":3,"RegionID":3,"LanguageCode":"fr","Country":"France","Region":"Europe","URL":"fr","URLKeywords":"","SortOrder":16,"PageID":0},{"CountryID":60,"Code":null,"LanguageID":4,"RegionID":3,"LanguageCode":"de","Country":"Germany","Region":"Europe","URL":"de","URLKeywords":"","SortOrder":17,"PageID":0},{"CountryID":106,"Code":null,"LanguageID":1,"RegionID":3,"LanguageCode":"en","Country":"Ireland","Region":"Europe","URL":"ie","URLKeywords":"","SortOrder":18,"PageID":0},{"CountryID":114,"Code":null,"LanguageID":6,"RegionID":3,"LanguageCode":"it","Country":"Italy","Region":"Europe","URL":"it","URLKeywords":"","SortOrder":19,"PageID":0},{"CountryID":170,"Code":null,"LanguageID":13,"RegionID":3,"LanguageCode":"en","Country":"Netherlands","Region":"Europe","URL":"nl","URLKeywords":"","SortOrder":20,"PageID":0},{"CountryID":71,"Code":null,"LanguageID":5,"RegionID":3,"LanguageCode":"es","Country":"Spain","Region":"Europe","URL":"es","URLKeywords":"","SortOrder":23,"PageID":0},{"CountryID":202,"Code":null,"LanguageID":1,"RegionID":3,"LanguageCode":"en","Country":"Sweden","Region":"Europe","URL":"se","URLKeywords":"","SortOrder":24,"PageID":0},{"CountryID":171,"Code":null,"LanguageID":1,"RegionID":3,"LanguageCode":"en","Country":"Norway","Region":"Europe","URL":"no","URLKeywords":"","SortOrder":52,"PageID":0},{"CountryID":118,"Code":null,"LanguageID":11,"RegionID":4,"LanguageCode":"jp","Country":"Nihon","Region":"Africa, Asia & the Middle East","URL":"jp","URLKeywords":"","SortOrder":71,"PageID":0},{"CountryID":46,"Code":null,"LanguageID":3,"RegionID":3,"LanguageCode":"fr","Country":"Switzerland","Region":"Europe","URL":"fr-ch","URLKeywords":"","SortOrder":102,"PageID":0},{"CountryID":46,"Code":null,"LanguageID":4,"RegionID":3,"LanguageCode":"de","Country":"Switzerland","Region":"Europe","URL":"de-ch","URLKeywords":"","SortOrder":103,"PageID":0},{"CountryID":196,"Code":null,"LanguageID":10,"RegionID":3,"LanguageCode":"ru","Country":"Russian Federation","Region":"Europe","URL":"ru","URLKeywords":"","SortOrder":109,"PageID":0},{"CountryID":238,"Code":null,"LanguageID":2,"RegionID":2,"LanguageCode":"us","Country":"United States","Region":"North America","URL":"us","URLKeywords":"","SortOrder":125,"PageID":0},{"CountryID":16,"Code":null,"LanguageID":12,"RegionID":6,"LanguageCode":"au","Country":"Australia","Region":"Australasia","URL":"au","URLKeywords":"","SortOrder":150,"PageID":0},{"CountryID":175,"Code":null,"LanguageID":18,"RegionID":6,"LanguageCode":"nz","Country":"New Zealand","Region":"Australasia","URL":"nz","URLKeywords":"","SortOrder":151,"PageID":0},{"CountryID":67,"Code":null,"LanguageID":1,"RegionID":3,"LanguageCode":"en","Country":"Other Countries in Europe","Region":"Europe","URL":"eu","URLKeywords":"","SortOrder":255,"PageID":0},{"CountryID":51,"Code":null,"LanguageID":1,"RegionID":4,"LanguageCode":"en","Country":"Rest of the World","Region":"Africa, Asia & the Middle East","URL":"row","URLKeywords":"","SortOrder":255,"PageID":0}]},"ProductTypeDropDown":{"ProductTypes":[{"ProductTypeID":15,"Name":"Fabric","NamePlural":null,"URLKeywords":null,"SortOrder":0,"FilterIndexRestrictions":null,"ProductPageIDs":null,"FormValue":"fabric"},{"ProductTypeID":18,"Name":"Wallpaper","NamePlural":null,"URLKeywords":null,"SortOrder":0,"FilterIndexRestrictions":null,"ProductPageIDs":null,"FormValue":"wallpaper"},{"ProductTypeID":8,"Name":"Paint","NamePlural":null,"URLKeywords":null,"SortOrder":0,"FilterIndexRestrictions":null,"ProductPageIDs":null,"FormValue":"paint"},{"ProductTypeID":10,"Name":"Rug","NamePlural":null,"URLKeywords":null,"SortOrder":0,"FilterIndexRestrictions":null,"ProductPageIDs":null,"FormValue":"rug"},{"ProductTypeID":4,"Name":"Cushion","NamePlural":null,"URLKeywords":null,"SortOrder":0,"FilterIndexRestrictions":null,"ProductPageIDs":null,"FormValue":"cushion"},{"ProductTypeID":1,"Name":"Bed Linen","NamePlural":null,"URLKeywords":null,"SortOrder":0,"FilterIndexRestrictions":null,"ProductPageIDs":null,"FormValue":"bed-linen"},{"ProductTypeID":2,"Name":"Throw","NamePlural":null,"URLKeywords":null,"SortOrder":0,"FilterIndexRestrictions":null,"ProductPageIDs":null,"FormValue":"throw"},{"ProductTypeID":35,"Name":"Furniture","NamePlural":null,"URLKeywords":null,"SortOrder":0,"FilterIndexRestrictions":null,"ProductPageIDs":null,"FormValue":"furniture"}]},"TradeMember":false,"TradeAllowed":false,"CanViewRRPs":false,"LoginStatus":0,"UserName":null},"Visitor":{"visitorDbId":213346490,"FullName":null,"Email":null,"Culture":null,"VisitorCreatedDT":"0001-01-01T00:00:00","memberId":null,"tradePriceListId":null,"memberTradeAccountNumber":null,"memberTradeAccountID":null,"memberDisplayTradePrice":false,"memberTradeDataSourceJson":null,"tradePermissionAccountAdmin":false,"tradePermissionPlaceOrder":false,"tradePermissionViewAccounts":false,"tradePermissionDownloadPricelistsBrochures":false,"tradePermissionDownloadProductFeeds":false},"DotDigitalBehaviourProfile":{"WebBehaviourTrackingProfileID":"DM-1667704159-01"},"Scrapbook":{"Images":[]},"TradeOrderingAllowed":false,"SearchTerm":null,"ProductType":null,"LanguageID":11,"CountryID":118,"Date":"2023-12-05T00:00:00","ContentType":1,"ContentID":37879,"SiteSectionID":null,"ShowRecentlyViewed":true,"Partial":null,"IsBot":true,"CategoryPageProductType":null}
{"ImageID":144592,"SortOrder":0,"AltText":"Jaal Outdoor - Graphite Cutting","Overlay":null,"MaxWidth":1024,"ImageSize":6,"ForceLazyLoading":false}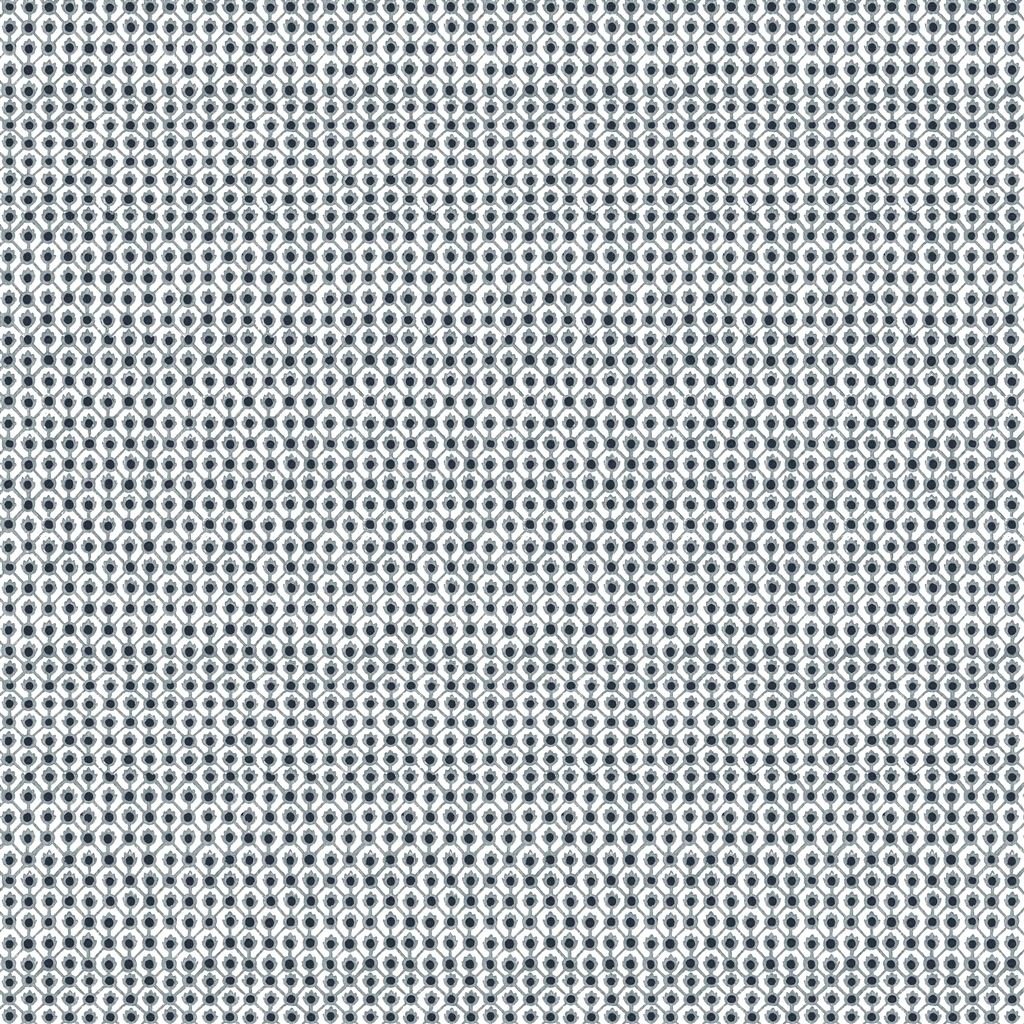 Jaal Outdoor Graphite
Designers Guild
Fabric
---
---
{"imageId":144592,"templateImageId":2,"altText":"Jaal Outdoor - Graphite Cutting","titleText":"Jaal Outdoor - Graphite Cutting","sortOrder":0,"maxWidth":488}
"FDG3040/03"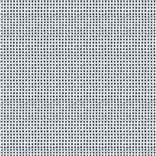 Colour
Graphite
Code
FDG3040/03
---
Drawn from the Designers Guild archive this small-scale print features an all-over stamped motif in two tones of colour. This graphic pattern is digitally printed onto a robust water and stain resistant canvas - an ideal design for exterior cushions seating and sun loungers. Machine washable on a gentle cycle at 30 degrees Celsius and available in three colourways.
Collection(s)

Composition

100% Pc

UK/EIRE Flamcode

(UK Flamcode K) Must FR treat upholstery in UK/Eire

Width

150 cm

Weight

227 gsm

Martindale

30000

Pattern Match

Straight match

Vertical Pattern Repeat

64 cm

Horizontal Pattern Repeat

12 cm

Tests Passed

EN1021-1 Cigarette - UPHOLSTERY

Product Usage

Cushions

Curtains And Blinds

Loose Covers

Upholstery

Outdoor

Product After Care

MACHINE WASH @ 30c GENTLE CYCLE

IRON COOL (1 spot - 110deg c)

NO DRY CLEAN

NO TUMBLE DRY

NO BLEACH

Additional Info

To prolong the lifespan of this product we recommend limiting exposure to direct sunlight. - Outdoor fabric - Water, mould, colour rub resistant finish - No dry clean.