{"PagingOverride":false,"IncludesForm":false,"RequiresKendoDatePicker":false,"RequiresMDC":false,"RequiresFileDownloader":false,"IsShop":false,"OriginalSemanticString":null,"NoFollow":false,"NoIndex":false,"CustomCanonical":null,"AttributeFilterText":null,"AttributeSignatureText":null,"UserInCorrectSite":false,"CountryCorrectorDismissed":false,"CorrectSitesForUser":[{"CountryLanguageID":5,"RegionID":2,"CountryID":238,"CountryCode":"US","LanguageID":2,"SortOrder":125,"Name":"United States","URL":"us","DotNetCulture":"en-US","ShopEnabled":true,"LanguageCode":"us","LanguageDotNetCulture":"en-US","MertexCurrencyCode":"USD","CurrencyCode":"USD","PriceListID":2,"AllowTradeOrders":true,"AcceptAmazonPay":true,"BuyOnlineRedirectAllowed":false,"EcommerceEnabled":true,"SamplesEnabled":false}],"PrefetchedResources":[{"Name":"Quantity","Value":"Quantity"},{"Name":"QuantityRequired","Value":"You must provide a quantity"},{"Name":"pleaseGreaterThanEqualTo","Value":"Please enter a value greater than or equal to"},{"Name":"pleaseLessThanEqualTo","Value":"Please enter a value less than or equal to"},{"Name":"ShowImageProducts","Value":"Tap here to view products in the above image"},{"Name":"HideImageProducts","Value":"Tap here to hide products in the above image"},{"Name":"Sorry","Value":"Sorry"},{"Name":"ThereWereNoResultsForThatCombination","Value":"There were no results for that combination of filters."},{"Name":"WeHaveDeselectedTheFollowing","Value":"We have deselected the following filter(s) for you"},{"Name":"AttributeFilterTextResultFoundFor","Value":"{Count} result found for {AttributeFilterText}"},{"Name":"AttributeFilterTextResultsFoundFor","Value":"{Count} results found for {AttributeFilterText}"},{"Name":"MajorError","Value":"We could not process your request at this present time. Please click on the back button and try again. If this problem re-occurs, please email shoponlineuk@designersguild.com and one of our customer service agents will get back to you as soon as possible"}],"PrefetchedSnippets":[],"HeaderBanners":[],"HasHeaderBanners":false,"FooterBanners":[],"HasFooterBanners":false,"EcommercePopupBanners":[],"HasEcommercePopupBanners":false,"Banners":[{"id":12,"name":"One","banners":[{"bannerId":8490,"name":"Lookbooks 12 (Inspiration)","version":9,"sortOrder":1,"overlayText":"","altText":null,"titleText":null,"width":1024,"height":960,"linkURL":"/be/brochures/l1179","newWindow":false,"foregroundColour":"#000000","backgroundColour":"#ffffff","fontClass":null,"restrictions":{"menuIds":[12,66,106],"siteSectionIds":null,"pageIds":null}},{"bannerId":6325,"name":"Christian Lacroix","version":11,"sortOrder":2,"overlayText":"","altText":"Christian Lacroix","titleText":"Christian Lacroix","width":1024,"height":394,"linkURL":"/be/christian-lacroix/l1397","newWindow":false,"foregroundColour":"#000000","backgroundColour":"#ffffff","fontClass":"default-text","restrictions":{"menuIds":[11,45,72,91,108],"siteSectionIds":null,"pageIds":null}}]},{"id":13,"name":"Two","banners":[{"bannerId":8489,"name":"Films 13 (Inspiration)","version":11,"sortOrder":1,"overlayText":"","altText":null,"titleText":null,"width":1024,"height":960,"linkURL":"/be/films/l1180","newWindow":false,"foregroundColour":"#000000","backgroundColour":"#ffffff","fontClass":null,"restrictions":{"menuIds":[12,66,106],"siteSectionIds":null,"pageIds":null}},{"bannerId":7098,"name":"Ralph Lauren New","version":10,"sortOrder":2,"overlayText":"","altText":"Ralph Lauren","titleText":"Ralph Lauren","width":1024,"height":394,"linkURL":"/be/ralph-lauren/l1398","newWindow":false,"foregroundColour":"#000000","backgroundColour":"#ffffff","fontClass":"default-text","restrictions":{"menuIds":[45,72,91,108],"siteSectionIds":null,"pageIds":null}},{"bannerId":1975,"name":"Global 13 Furniture","version":15,"sortOrder":4,"overlayText":"#YOURSOFAYOURWAY > ","altText":"#YOURSOFAYOURWAY > ","titleText":"#YOURSOFAYOURWAY > ","width":256,"height":224,"linkURL":"/be/furniture/your-sofa-your-way/l1467","newWindow":false,"foregroundColour":"#000000","backgroundColour":"#ffffff","fontClass":"under-menu-banner-C1","restrictions":{"menuIds":[3,41],"siteSectionIds":null,"pageIds":null}}]},{"id":14,"name":"Three","banners":[{"bannerId":8491,"name":"Blog 14 (Inspiration)","version":5,"sortOrder":1,"overlayText":"","altText":null,"titleText":null,"width":1024,"height":960,"linkURL":"/be/dg-world/blog/l601","newWindow":false,"foregroundColour":"#000000","backgroundColour":"#ffffff","fontClass":null,"restrictions":{"menuIds":[12,66,106],"siteSectionIds":null,"pageIds":null}},{"bannerId":1809,"name":"Royal Collection","version":11,"sortOrder":2,"overlayText":"","altText":"Royal Collection","titleText":"Royal Collection","width":1024,"height":394,"linkURL":"/be/the-royal-collection/l1396","newWindow":false,"foregroundColour":"#000000","backgroundColour":"#ffffff","fontClass":"default-text","restrictions":{"menuIds":[45,72,91,108],"siteSectionIds":null,"pageIds":null}}]},{"id":15,"name":"Four","banners":[{"bannerId":4115,"name":"News & Events 15 (Inspiration)","version":5,"sortOrder":1,"overlayText":"","altText":null,"titleText":null,"width":1024,"height":960,"linkURL":"/be/dg-world/news-and-events/l602","newWindow":false,"foregroundColour":"#000000","backgroundColour":"#ffffff","fontClass":null,"restrictions":{"menuIds":[12,66,106],"siteSectionIds":null,"pageIds":null}},{"bannerId":1805,"name":"William Yeoward","version":10,"sortOrder":2,"overlayText":"","altText":"William Yeoward","titleText":"William Yeoward","width":1024,"height":394,"linkURL":"/be/william-yeoward/l1399","newWindow":false,"foregroundColour":"#000000","backgroundColour":"#ffffff","fontClass":"default-text","restrictions":{"menuIds":[11,45,72,91,108],"siteSectionIds":null,"pageIds":null}}]},{"id":16,"name":"Five","banners":[{"bannerId":7779,"name":"Brands English Heritage ","version":79,"sortOrder":1,"overlayText":"","altText":"English Heritage ","titleText":"English Heritage ","width":1024,"height":394,"linkURL":"/be/english-heritage-by-designers-guild/l1852","newWindow":false,"foregroundColour":"#000000","backgroundColour":"#ffffff","fontClass":null,"restrictions":{"menuIds":[11,45,72,91,103,108],"siteSectionIds":null,"pageIds":null}},{"bannerId":4118,"name":"Social Media 16 (Inspiration)","version":7,"sortOrder":2,"overlayText":"","altText":null,"titleText":null,"width":1024,"height":960,"linkURL":"https://www.instagram.com/designersguild/?hl=en","newWindow":false,"foregroundColour":"#000000","backgroundColour":"#ffffff","fontClass":null,"restrictions":{"menuIds":[66,106],"siteSectionIds":null,"pageIds":null}}]},{"id":17,"name":"Six","banners":[{"bannerId":4113,"name":"About Us 17 (Inspiration)","version":3,"sortOrder":1,"overlayText":"","altText":null,"titleText":null,"width":1024,"height":958,"linkURL":"/be/company-profile/l1004","newWindow":false,"foregroundColour":"#000000","backgroundColour":"#ffffff","fontClass":null,"restrictions":{"menuIds":[12,66,106],"siteSectionIds":null,"pageIds":null}},{"bannerId":2117,"name":"John Derian","version":18,"sortOrder":2,"overlayText":"","altText":"John Derian","titleText":"John Derian","width":1024,"height":394,"linkURL":"/be/john-derian/l1521","newWindow":false,"foregroundColour":"#000000","backgroundColour":"#ffffff","fontClass":"default-text","restrictions":{"menuIds":[45,72,91,108],"siteSectionIds":null,"pageIds":null}}]}],"Hotspots":[{"ImageID":144743,"Hotspots":[{"X":17.4744035131368,"x":"calc(17.4744% - 12.5px)","Y":37.030427631579,"y":"calc(37.0304% - 12.5px)","OverlayPosition":"top-left","Product":{"Solitary":false,"ProductBase":{"x":17.474403513136821,"y":37.030427631578952,"product":{"productId":206952,"sortOrder":0,"productTypeId":15,"templateId":2,"code":"FDG3003/12","brand":"Designers Guild Essentials","gtin13":null,"name":"Cassia Cord - Moss","AKA":null,"size":null,"imageId":142885,"imageAltText":"Cassia Cord - Moss Cutting","imageTitleText":"Cassia Cord - Moss Cutting","rRPMessage":null,"rLRRP":"112 € per metre","rLTradePrice":null,"displayPrice":null,"displaySalePrice":null,"priceMessage":null,"statusMessage":null,"urlSemantics":"fabric/designers-guild-essentials/cassia-cord-moss-fabric","productPageId":37508,"url":"/be/fabric/designers-guild-essentials/cassia-cord-moss-fabric/p37508","itemAvailability":"InStock","primaryProduct":true,"orderFormGroupId":null,"orderFormName":"Cassia Cord - Moss","attributes":null,"orderFormGroup":null,"orderFormProperties":[{"key":"Colour","value":"Moss"},{"key":"Code","value":"FDG3003/12"}],"controls":{"allowOrder":false,"allowReserve":false,"allowReserveWithBatchSample":false,"allowSample":true,"allowLargeSample":false,"allowBackInStockReminder":false,"disableOrder":false,"disableSample":false},"stockMessage":{"productTypeID":15,"quantityMinimum":1.0,"quantityMaximum":0.0,"productTypeQuantityMaximum":null,"quantityIncrement":0.1,"reserveQuantityMaximum":22.6,"unit":"m","allowStockCheck":false,"pieceBreakdownMinimum":1.0,"pieceBreakdownMaximum":50.0,"allowBackInStockReminder":false,"freeStock":22.6,"nextPOFreeStock":0.0,"nextPODueDate":null,"totalPOFreeStock":0.0,"basketQuantityThresholds":[{"minimum":0,"maximum":99999.99}]},"orderButtonText":"Add to Basket","reserveButtonText":"Reserve","reserveWithBatchSampleButtonText":"Reserve with Batch Sample","sample":{"productId":207195,"stockMessage":{"productTypeID":55,"quantityMinimum":1.0,"quantityMaximum":2.0,"productTypeQuantityMaximum":20.0,"quantityIncrement":1.0,"reserveQuantityMaximum":9.0,"unit":"","allowStockCheck":false,"pieceBreakdownMinimum":null,"pieceBreakdownMaximum":null,"allowBackInStockReminder":false,"freeStock":9.0,"nextPOFreeStock":99.0,"nextPODueDate":"2023-12-22","totalPOFreeStock":99.0,"basketQuantityThresholds":[{"minimum":0,"maximum":99999.99,"stockMessages":[{"stockMessage":"9 in stock","class":"","stockBreakdownTab":0}]}]},"orderButtonText":"Request a Sample","displayPrice":1.2,"displaySalePrice":null,"priceMessage":"1,20 €"},"largeSample":{"productId":207196,"stockMessage":{"productTypeID":null,"quantityMinimum":1.0,"quantityMaximum":99.0,"productTypeQuantityMaximum":null,"quantityIncrement":1.0,"reserveQuantityMaximum":null,"unit":"","allowStockCheck":false,"pieceBreakdownMinimum":null,"pieceBreakdownMaximum":null,"allowBackInStockReminder":false,"freeStock":null,"nextPOFreeStock":null,"nextPODueDate":null,"totalPOFreeStock":null,"basketQuantityThresholds":[{"minimum":0,"maximum":99999.99,"stockMessages":[{"stockMessage":" more due in (1-2 weeks)","class":"","stockBreakdownTab":1}]}]},"orderButtonText":"Add to Basket","displayPrice":null,"displaySalePrice":null,"priceMessage":null}}},"Product":{"productId":206952,"sortOrder":0,"productTypeId":15,"templateId":2,"code":"FDG3003/12","brand":"Designers Guild Essentials","gtin13":null,"name":"Cassia Cord - Moss","AKA":null,"size":null,"imageId":142885,"imageAltText":"Cassia Cord - Moss Cutting","imageTitleText":"Cassia Cord - Moss Cutting","rRPMessage":null,"rLRRP":"112 € per metre","rLTradePrice":null,"displayPrice":null,"displaySalePrice":null,"priceMessage":null,"statusMessage":null,"urlSemantics":"fabric/designers-guild-essentials/cassia-cord-moss-fabric","productPageId":37508,"url":"/be/fabric/designers-guild-essentials/cassia-cord-moss-fabric/p37508","itemAvailability":"InStock","primaryProduct":true,"orderFormGroupId":null,"orderFormName":"Cassia Cord - Moss","attributes":null,"orderFormGroup":null,"orderFormProperties":[{"key":"Colour","value":"Moss"},{"key":"Code","value":"FDG3003/12"}],"controls":{"allowOrder":false,"allowReserve":false,"allowReserveWithBatchSample":false,"allowSample":true,"allowLargeSample":false,"allowBackInStockReminder":false,"disableOrder":false,"disableSample":false},"stockMessage":{"productTypeID":15,"quantityMinimum":1.0,"quantityMaximum":0.0,"productTypeQuantityMaximum":null,"quantityIncrement":0.1,"reserveQuantityMaximum":22.6,"unit":"m","allowStockCheck":false,"pieceBreakdownMinimum":1.0,"pieceBreakdownMaximum":50.0,"allowBackInStockReminder":false,"freeStock":22.6,"nextPOFreeStock":0.0,"nextPODueDate":null,"totalPOFreeStock":0.0,"basketQuantityThresholds":[{"minimum":0,"maximum":99999.99}]},"orderButtonText":"Add to Basket","reserveButtonText":"Reserve","reserveWithBatchSampleButtonText":"Reserve with Batch Sample","sample":{"productId":207195,"stockMessage":{"productTypeID":55,"quantityMinimum":1.0,"quantityMaximum":2.0,"productTypeQuantityMaximum":20.0,"quantityIncrement":1.0,"reserveQuantityMaximum":9.0,"unit":"","allowStockCheck":false,"pieceBreakdownMinimum":null,"pieceBreakdownMaximum":null,"allowBackInStockReminder":false,"freeStock":9.0,"nextPOFreeStock":99.0,"nextPODueDate":"2023-12-22","totalPOFreeStock":99.0,"basketQuantityThresholds":[{"minimum":0,"maximum":99999.99,"stockMessages":[{"stockMessage":"9 in stock","class":"","stockBreakdownTab":0}]}]},"orderButtonText":"Request a Sample","displayPrice":1.2,"displaySalePrice":null,"priceMessage":"1,20 €"},"largeSample":{"productId":207196,"stockMessage":{"productTypeID":null,"quantityMinimum":1.0,"quantityMaximum":99.0,"productTypeQuantityMaximum":null,"quantityIncrement":1.0,"reserveQuantityMaximum":null,"unit":"","allowStockCheck":false,"pieceBreakdownMinimum":null,"pieceBreakdownMaximum":null,"allowBackInStockReminder":false,"freeStock":null,"nextPOFreeStock":null,"nextPODueDate":null,"totalPOFreeStock":null,"basketQuantityThresholds":[{"minimum":0,"maximum":99999.99,"stockMessages":[{"stockMessage":" more due in (1-2 weeks)","class":"","stockBreakdownTab":1}]}]},"orderButtonText":"Add to Basket","displayPrice":null,"displaySalePrice":null,"priceMessage":null}},"Carousel":{"CarouselID":"#product-206952-carsouel","WrapperCSSClass":null,"AspectRatio":1.0,"Heading":"Cassia Cord - Moss","Images":[{"ImageID":142885,"SortOrder":0,"AltText":"Cassia Cord - Moss Cutting","Overlay":null,"MaxWidth":null,"ImageSize":1,"ForceLazyLoading":false}],"DisplayThumbnails":false,"DisplayDashes":true,"Interval":null,"PermitLargeImageModal":true},"ProductID":206952,"ProductTypeID":15,"ProductPageID":37508,"ProductCode":"FDG3003/12","Brand":"Designers Guild Essentials","OrderFormID":"#product-206952","OrderFormCarouselID":"#product-206952-slide","PrimaryProduct":true,"OrderFormGroupID":null,"OrderFormGroup":null,"Size":null,"OrderFormName":"Cassia Cord - Moss","BasketName":"Cassia Cord - Moss","SortOrder":0,"Attributes":null,"Image":{"imageId":142885,"templateImageId":2,"altText":"Cassia Cord - Moss Cutting","titleText":"Cassia Cord - Moss Cutting","sortOrder":0,"maxWidth":488},"OrderFormProperties":[{"Key":"Colour","Value":"Moss"},{"Key":"Code","Value":"FDG3003/12"}],"AllowSample":true,"AllowLargeSample":false,"AllowOrder":false,"AllowReserve":false,"AllowReserveWithBatchCutting":false,"ClientProductViewModels":"productViewModel(207195, 1)","URLKeywords":"fabric/designers-guild-essentials/cassia-cord-moss-fabric","ImageLinkToProductPage":true,"IsLifestyle":false,"IsHotspot":false}},{"X":30.720634975625,"x":"calc(30.7206% - 12.5px)","Y":54.0544144385739,"y":"calc(54.0544% - 12.5px)","OverlayPosition":"top-left","Product":{"Solitary":false,"ProductBase":{"x":30.720634975625039,"y":54.054414438573943,"product":{"productId":206954,"sortOrder":0,"productTypeId":15,"templateId":2,"code":"FDG3003/14","brand":"Designers Guild Essentials","gtin13":null,"name":"Cassia Cord - Alchemilla","AKA":null,"size":null,"imageId":142581,"imageAltText":"Cassia Cord - Alchemilla Cutting","imageTitleText":"Cassia Cord - Alchemilla Cutting","rRPMessage":null,"rLRRP":"112 € per metre","rLTradePrice":null,"displayPrice":null,"displaySalePrice":null,"priceMessage":null,"statusMessage":null,"urlSemantics":"fabric/designers-guild-essentials/cassia-cord-alchemilla-fabric","productPageId":37510,"url":"/be/fabric/designers-guild-essentials/cassia-cord-alchemilla-fabric/p37510","itemAvailability":"InStock","primaryProduct":true,"orderFormGroupId":null,"orderFormName":"Cassia Cord - Alchemilla","attributes":null,"orderFormGroup":null,"orderFormProperties":[{"key":"Colour","value":"Alchemilla"},{"key":"Code","value":"FDG3003/14"}],"controls":{"allowOrder":false,"allowReserve":false,"allowReserveWithBatchSample":false,"allowSample":true,"allowLargeSample":false,"allowBackInStockReminder":false,"disableOrder":false,"disableSample":false},"stockMessage":{"productTypeID":15,"quantityMinimum":1.0,"quantityMaximum":0.0,"productTypeQuantityMaximum":null,"quantityIncrement":0.1,"reserveQuantityMaximum":39.7,"unit":"m","allowStockCheck":false,"pieceBreakdownMinimum":1.0,"pieceBreakdownMaximum":50.0,"allowBackInStockReminder":false,"freeStock":39.7,"nextPOFreeStock":0.0,"nextPODueDate":null,"totalPOFreeStock":0.0,"basketQuantityThresholds":[{"minimum":0,"maximum":99999.99}]},"orderButtonText":"Add to Basket","reserveButtonText":"Reserve","reserveWithBatchSampleButtonText":"Reserve with Batch Sample","sample":{"productId":207199,"stockMessage":{"productTypeID":55,"quantityMinimum":1.0,"quantityMaximum":2.0,"productTypeQuantityMaximum":20.0,"quantityIncrement":1.0,"reserveQuantityMaximum":15.0,"unit":"","allowStockCheck":false,"pieceBreakdownMinimum":null,"pieceBreakdownMaximum":null,"allowBackInStockReminder":false,"freeStock":15.0,"nextPOFreeStock":99.0,"nextPODueDate":"2023-12-22","totalPOFreeStock":99.0,"basketQuantityThresholds":[{"minimum":0,"maximum":99999.99,"stockMessages":[{"stockMessage":"In stock","class":"","stockBreakdownTab":0}]}]},"orderButtonText":"Request a Sample","displayPrice":1.2,"displaySalePrice":null,"priceMessage":"1,20 €"},"largeSample":{"productId":207200,"stockMessage":{"productTypeID":null,"quantityMinimum":1.0,"quantityMaximum":99.0,"productTypeQuantityMaximum":null,"quantityIncrement":1.0,"reserveQuantityMaximum":null,"unit":"","allowStockCheck":false,"pieceBreakdownMinimum":null,"pieceBreakdownMaximum":null,"allowBackInStockReminder":false,"freeStock":null,"nextPOFreeStock":null,"nextPODueDate":null,"totalPOFreeStock":null,"basketQuantityThresholds":[{"minimum":0,"maximum":99999.99,"stockMessages":[{"stockMessage":" more due in (1-2 weeks)","class":"","stockBreakdownTab":1}]}]},"orderButtonText":"Add to Basket","displayPrice":null,"displaySalePrice":null,"priceMessage":null}}},"Product":{"productId":206954,"sortOrder":0,"productTypeId":15,"templateId":2,"code":"FDG3003/14","brand":"Designers Guild Essentials","gtin13":null,"name":"Cassia Cord - Alchemilla","AKA":null,"size":null,"imageId":142581,"imageAltText":"Cassia Cord - Alchemilla Cutting","imageTitleText":"Cassia Cord - Alchemilla Cutting","rRPMessage":null,"rLRRP":"112 € per metre","rLTradePrice":null,"displayPrice":null,"displaySalePrice":null,"priceMessage":null,"statusMessage":null,"urlSemantics":"fabric/designers-guild-essentials/cassia-cord-alchemilla-fabric","productPageId":37510,"url":"/be/fabric/designers-guild-essentials/cassia-cord-alchemilla-fabric/p37510","itemAvailability":"InStock","primaryProduct":true,"orderFormGroupId":null,"orderFormName":"Cassia Cord - Alchemilla","attributes":null,"orderFormGroup":null,"orderFormProperties":[{"key":"Colour","value":"Alchemilla"},{"key":"Code","value":"FDG3003/14"}],"controls":{"allowOrder":false,"allowReserve":false,"allowReserveWithBatchSample":false,"allowSample":true,"allowLargeSample":false,"allowBackInStockReminder":false,"disableOrder":false,"disableSample":false},"stockMessage":{"productTypeID":15,"quantityMinimum":1.0,"quantityMaximum":0.0,"productTypeQuantityMaximum":null,"quantityIncrement":0.1,"reserveQuantityMaximum":39.7,"unit":"m","allowStockCheck":false,"pieceBreakdownMinimum":1.0,"pieceBreakdownMaximum":50.0,"allowBackInStockReminder":false,"freeStock":39.7,"nextPOFreeStock":0.0,"nextPODueDate":null,"totalPOFreeStock":0.0,"basketQuantityThresholds":[{"minimum":0,"maximum":99999.99}]},"orderButtonText":"Add to Basket","reserveButtonText":"Reserve","reserveWithBatchSampleButtonText":"Reserve with Batch Sample","sample":{"productId":207199,"stockMessage":{"productTypeID":55,"quantityMinimum":1.0,"quantityMaximum":2.0,"productTypeQuantityMaximum":20.0,"quantityIncrement":1.0,"reserveQuantityMaximum":15.0,"unit":"","allowStockCheck":false,"pieceBreakdownMinimum":null,"pieceBreakdownMaximum":null,"allowBackInStockReminder":false,"freeStock":15.0,"nextPOFreeStock":99.0,"nextPODueDate":"2023-12-22","totalPOFreeStock":99.0,"basketQuantityThresholds":[{"minimum":0,"maximum":99999.99,"stockMessages":[{"stockMessage":"In stock","class":"","stockBreakdownTab":0}]}]},"orderButtonText":"Request a Sample","displayPrice":1.2,"displaySalePrice":null,"priceMessage":"1,20 €"},"largeSample":{"productId":207200,"stockMessage":{"productTypeID":null,"quantityMinimum":1.0,"quantityMaximum":99.0,"productTypeQuantityMaximum":null,"quantityIncrement":1.0,"reserveQuantityMaximum":null,"unit":"","allowStockCheck":false,"pieceBreakdownMinimum":null,"pieceBreakdownMaximum":null,"allowBackInStockReminder":false,"freeStock":null,"nextPOFreeStock":null,"nextPODueDate":null,"totalPOFreeStock":null,"basketQuantityThresholds":[{"minimum":0,"maximum":99999.99,"stockMessages":[{"stockMessage":" more due in (1-2 weeks)","class":"","stockBreakdownTab":1}]}]},"orderButtonText":"Add to Basket","displayPrice":null,"displaySalePrice":null,"priceMessage":null}},"Carousel":{"CarouselID":"#product-206954-carsouel","WrapperCSSClass":null,"AspectRatio":1.0,"Heading":"Cassia Cord - Alchemilla","Images":[{"ImageID":142581,"SortOrder":0,"AltText":"Cassia Cord - Alchemilla Cutting","Overlay":null,"MaxWidth":null,"ImageSize":1,"ForceLazyLoading":false}],"DisplayThumbnails":false,"DisplayDashes":true,"Interval":null,"PermitLargeImageModal":true},"ProductID":206954,"ProductTypeID":15,"ProductPageID":37510,"ProductCode":"FDG3003/14","Brand":"Designers Guild Essentials","OrderFormID":"#product-206954","OrderFormCarouselID":"#product-206954-slide","PrimaryProduct":true,"OrderFormGroupID":null,"OrderFormGroup":null,"Size":null,"OrderFormName":"Cassia Cord - Alchemilla","BasketName":"Cassia Cord - Alchemilla","SortOrder":0,"Attributes":null,"Image":{"imageId":142581,"templateImageId":2,"altText":"Cassia Cord - Alchemilla Cutting","titleText":"Cassia Cord - Alchemilla Cutting","sortOrder":0,"maxWidth":488},"OrderFormProperties":[{"Key":"Colour","Value":"Alchemilla"},{"Key":"Code","Value":"FDG3003/14"}],"AllowSample":true,"AllowLargeSample":false,"AllowOrder":false,"AllowReserve":false,"AllowReserveWithBatchCutting":false,"ClientProductViewModels":"productViewModel(207199, 1)","URLKeywords":"fabric/designers-guild-essentials/cassia-cord-alchemilla-fabric","ImageLinkToProductPage":true,"IsLifestyle":false,"IsHotspot":false}},{"X":52.0171160074934,"x":"calc(52.0171% - 12.5px)","Y":26.1014472920644,"y":"calc(26.1014% - 12.5px)","OverlayPosition":"top-right","Product":{"Solitary":false,"ProductBase":{"x":52.017116007493371,"y":26.101447292064361,"product":{"productId":206943,"sortOrder":0,"productTypeId":15,"templateId":2,"code":"FDG3003/01","brand":"Designers Guild Essentials","gtin13":null,"name":"Cassia Cord - Midnight","AKA":null,"size":null,"imageId":142699,"imageAltText":"Cassia Cord - Midnight Cutting","imageTitleText":"Cassia Cord - Midnight Cutting","rRPMessage":null,"rLRRP":"112 € per metre","rLTradePrice":null,"displayPrice":null,"displaySalePrice":null,"priceMessage":null,"statusMessage":null,"urlSemantics":"fabric/designers-guild-essentials/cassia-cord-midnight-fabric","productPageId":37497,"url":"/be/fabric/designers-guild-essentials/cassia-cord-midnight-fabric/p37497","itemAvailability":"InStock","primaryProduct":true,"orderFormGroupId":null,"orderFormName":"Cassia Cord - Midnight","attributes":null,"orderFormGroup":null,"orderFormProperties":[{"key":"Colour","value":"Midnight"},{"key":"Code","value":"FDG3003/01"}],"controls":{"allowOrder":false,"allowReserve":false,"allowReserveWithBatchSample":false,"allowSample":true,"allowLargeSample":false,"allowBackInStockReminder":false,"disableOrder":false,"disableSample":false},"stockMessage":{"productTypeID":15,"quantityMinimum":1.0,"quantityMaximum":0.0,"productTypeQuantityMaximum":null,"quantityIncrement":0.1,"reserveQuantityMaximum":22.1,"unit":"m","allowStockCheck":false,"pieceBreakdownMinimum":1.0,"pieceBreakdownMaximum":50.0,"allowBackInStockReminder":false,"freeStock":22.1,"nextPOFreeStock":0.0,"nextPODueDate":null,"totalPOFreeStock":0.0,"basketQuantityThresholds":[{"minimum":0,"maximum":99999.99}]},"orderButtonText":"Add to Basket","reserveButtonText":"Reserve","reserveWithBatchSampleButtonText":"Reserve with Batch Sample","sample":{"productId":207173,"stockMessage":{"productTypeID":55,"quantityMinimum":1.0,"quantityMaximum":2.0,"productTypeQuantityMaximum":20.0,"quantityIncrement":1.0,"reserveQuantityMaximum":35.0,"unit":"","allowStockCheck":false,"pieceBreakdownMinimum":null,"pieceBreakdownMaximum":null,"allowBackInStockReminder":false,"freeStock":35.0,"nextPOFreeStock":99.0,"nextPODueDate":"2023-12-22","totalPOFreeStock":99.0,"basketQuantityThresholds":[{"minimum":0,"maximum":99999.99,"stockMessages":[{"stockMessage":"In stock","class":"","stockBreakdownTab":0}]}]},"orderButtonText":"Request a Sample","displayPrice":1.2,"displaySalePrice":null,"priceMessage":"1,20 €"},"largeSample":{"productId":207174,"stockMessage":{"productTypeID":null,"quantityMinimum":1.0,"quantityMaximum":99.0,"productTypeQuantityMaximum":null,"quantityIncrement":1.0,"reserveQuantityMaximum":null,"unit":"","allowStockCheck":false,"pieceBreakdownMinimum":null,"pieceBreakdownMaximum":null,"allowBackInStockReminder":false,"freeStock":null,"nextPOFreeStock":null,"nextPODueDate":null,"totalPOFreeStock":null,"basketQuantityThresholds":[{"minimum":0,"maximum":99999.99,"stockMessages":[{"stockMessage":" more due in (1-2 weeks)","class":"","stockBreakdownTab":1}]}]},"orderButtonText":"Add to Basket","displayPrice":null,"displaySalePrice":null,"priceMessage":null}}},"Product":{"productId":206943,"sortOrder":0,"productTypeId":15,"templateId":2,"code":"FDG3003/01","brand":"Designers Guild Essentials","gtin13":null,"name":"Cassia Cord - Midnight","AKA":null,"size":null,"imageId":142699,"imageAltText":"Cassia Cord - Midnight Cutting","imageTitleText":"Cassia Cord - Midnight Cutting","rRPMessage":null,"rLRRP":"112 € per metre","rLTradePrice":null,"displayPrice":null,"displaySalePrice":null,"priceMessage":null,"statusMessage":null,"urlSemantics":"fabric/designers-guild-essentials/cassia-cord-midnight-fabric","productPageId":37497,"url":"/be/fabric/designers-guild-essentials/cassia-cord-midnight-fabric/p37497","itemAvailability":"InStock","primaryProduct":true,"orderFormGroupId":null,"orderFormName":"Cassia Cord - Midnight","attributes":null,"orderFormGroup":null,"orderFormProperties":[{"key":"Colour","value":"Midnight"},{"key":"Code","value":"FDG3003/01"}],"controls":{"allowOrder":false,"allowReserve":false,"allowReserveWithBatchSample":false,"allowSample":true,"allowLargeSample":false,"allowBackInStockReminder":false,"disableOrder":false,"disableSample":false},"stockMessage":{"productTypeID":15,"quantityMinimum":1.0,"quantityMaximum":0.0,"productTypeQuantityMaximum":null,"quantityIncrement":0.1,"reserveQuantityMaximum":22.1,"unit":"m","allowStockCheck":false,"pieceBreakdownMinimum":1.0,"pieceBreakdownMaximum":50.0,"allowBackInStockReminder":false,"freeStock":22.1,"nextPOFreeStock":0.0,"nextPODueDate":null,"totalPOFreeStock":0.0,"basketQuantityThresholds":[{"minimum":0,"maximum":99999.99}]},"orderButtonText":"Add to Basket","reserveButtonText":"Reserve","reserveWithBatchSampleButtonText":"Reserve with Batch Sample","sample":{"productId":207173,"stockMessage":{"productTypeID":55,"quantityMinimum":1.0,"quantityMaximum":2.0,"productTypeQuantityMaximum":20.0,"quantityIncrement":1.0,"reserveQuantityMaximum":35.0,"unit":"","allowStockCheck":false,"pieceBreakdownMinimum":null,"pieceBreakdownMaximum":null,"allowBackInStockReminder":false,"freeStock":35.0,"nextPOFreeStock":99.0,"nextPODueDate":"2023-12-22","totalPOFreeStock":99.0,"basketQuantityThresholds":[{"minimum":0,"maximum":99999.99,"stockMessages":[{"stockMessage":"In stock","class":"","stockBreakdownTab":0}]}]},"orderButtonText":"Request a Sample","displayPrice":1.2,"displaySalePrice":null,"priceMessage":"1,20 €"},"largeSample":{"productId":207174,"stockMessage":{"productTypeID":null,"quantityMinimum":1.0,"quantityMaximum":99.0,"productTypeQuantityMaximum":null,"quantityIncrement":1.0,"reserveQuantityMaximum":null,"unit":"","allowStockCheck":false,"pieceBreakdownMinimum":null,"pieceBreakdownMaximum":null,"allowBackInStockReminder":false,"freeStock":null,"nextPOFreeStock":null,"nextPODueDate":null,"totalPOFreeStock":null,"basketQuantityThresholds":[{"minimum":0,"maximum":99999.99,"stockMessages":[{"stockMessage":" more due in (1-2 weeks)","class":"","stockBreakdownTab":1}]}]},"orderButtonText":"Add to Basket","displayPrice":null,"displaySalePrice":null,"priceMessage":null}},"Carousel":{"CarouselID":"#product-206943-carsouel","WrapperCSSClass":null,"AspectRatio":1.0,"Heading":"Cassia Cord - Midnight","Images":[{"ImageID":142699,"SortOrder":0,"AltText":"Cassia Cord - Midnight Cutting","Overlay":null,"MaxWidth":null,"ImageSize":1,"ForceLazyLoading":false}],"DisplayThumbnails":false,"DisplayDashes":true,"Interval":null,"PermitLargeImageModal":true},"ProductID":206943,"ProductTypeID":15,"ProductPageID":37497,"ProductCode":"FDG3003/01","Brand":"Designers Guild Essentials","OrderFormID":"#product-206943","OrderFormCarouselID":"#product-206943-slide","PrimaryProduct":true,"OrderFormGroupID":null,"OrderFormGroup":null,"Size":null,"OrderFormName":"Cassia Cord - Midnight","BasketName":"Cassia Cord - Midnight","SortOrder":0,"Attributes":null,"Image":{"imageId":142699,"templateImageId":2,"altText":"Cassia Cord - Midnight Cutting","titleText":"Cassia Cord - Midnight Cutting","sortOrder":0,"maxWidth":488},"OrderFormProperties":[{"Key":"Colour","Value":"Midnight"},{"Key":"Code","Value":"FDG3003/01"}],"AllowSample":true,"AllowLargeSample":false,"AllowOrder":false,"AllowReserve":false,"AllowReserveWithBatchCutting":false,"ClientProductViewModels":"productViewModel(207173, 1)","URLKeywords":"fabric/designers-guild-essentials/cassia-cord-midnight-fabric","ImageLinkToProductPage":true,"IsLifestyle":false,"IsHotspot":false}},{"X":58.6904822282456,"x":"calc(58.6905% - 12.5px)","Y":61.6106263744204,"y":"calc(61.6106% - 12.5px)","OverlayPosition":"top-right","Product":{"Solitary":false,"ProductBase":{"x":58.690482228245557,"y":61.61062637442037,"product":{"productId":206951,"sortOrder":0,"productTypeId":15,"templateId":2,"code":"FDG3003/11","brand":"Designers Guild Essentials","gtin13":null,"name":"Cassia Cord - Emerald","AKA":null,"size":null,"imageId":142578,"imageAltText":"Cassia Cord - Emerald Cutting","imageTitleText":"Cassia Cord - Emerald Cutting","rRPMessage":null,"rLRRP":"112 € per metre","rLTradePrice":null,"displayPrice":null,"displaySalePrice":null,"priceMessage":null,"statusMessage":null,"urlSemantics":"fabric/designers-guild-essentials/cassia-cord-emerald-fabric","productPageId":37507,"url":"/be/fabric/designers-guild-essentials/cassia-cord-emerald-fabric/p37507","itemAvailability":"InStock","primaryProduct":true,"orderFormGroupId":null,"orderFormName":"Cassia Cord - Emerald","attributes":null,"orderFormGroup":null,"orderFormProperties":[{"key":"Colour","value":"Emerald"},{"key":"Code","value":"FDG3003/11"}],"controls":{"allowOrder":false,"allowReserve":false,"allowReserveWithBatchSample":false,"allowSample":true,"allowLargeSample":false,"allowBackInStockReminder":false,"disableOrder":false,"disableSample":false},"stockMessage":{"productTypeID":15,"quantityMinimum":1.0,"quantityMaximum":0.0,"productTypeQuantityMaximum":null,"quantityIncrement":0.1,"reserveQuantityMaximum":50.0,"unit":"m","allowStockCheck":false,"pieceBreakdownMinimum":1.0,"pieceBreakdownMaximum":50.0,"allowBackInStockReminder":false,"freeStock":96.2,"nextPOFreeStock":0.0,"nextPODueDate":null,"totalPOFreeStock":0.0,"basketQuantityThresholds":[{"minimum":0,"maximum":99999.99}]},"orderButtonText":"Add to Basket","reserveButtonText":"Reserve","reserveWithBatchSampleButtonText":"Reserve with Batch Sample","sample":{"productId":207193,"stockMessage":{"productTypeID":55,"quantityMinimum":1.0,"quantityMaximum":2.0,"productTypeQuantityMaximum":20.0,"quantityIncrement":1.0,"reserveQuantityMaximum":5.0,"unit":"","allowStockCheck":false,"pieceBreakdownMinimum":null,"pieceBreakdownMaximum":null,"allowBackInStockReminder":false,"freeStock":5.0,"nextPOFreeStock":99.0,"nextPODueDate":"2023-12-22","totalPOFreeStock":99.0,"basketQuantityThresholds":[{"minimum":0,"maximum":99999.99,"stockMessages":[{"stockMessage":"5 in stock","class":"","stockBreakdownTab":0}]}]},"orderButtonText":"Request a Sample","displayPrice":1.2,"displaySalePrice":null,"priceMessage":"1,20 €"},"largeSample":{"productId":207194,"stockMessage":{"productTypeID":null,"quantityMinimum":1.0,"quantityMaximum":99.0,"productTypeQuantityMaximum":null,"quantityIncrement":1.0,"reserveQuantityMaximum":null,"unit":"","allowStockCheck":false,"pieceBreakdownMinimum":null,"pieceBreakdownMaximum":null,"allowBackInStockReminder":false,"freeStock":null,"nextPOFreeStock":null,"nextPODueDate":null,"totalPOFreeStock":null,"basketQuantityThresholds":[{"minimum":0,"maximum":99999.99,"stockMessages":[{"stockMessage":" more due in (1-2 weeks)","class":"","stockBreakdownTab":1}]}]},"orderButtonText":"Add to Basket","displayPrice":null,"displaySalePrice":null,"priceMessage":null}}},"Product":{"productId":206951,"sortOrder":0,"productTypeId":15,"templateId":2,"code":"FDG3003/11","brand":"Designers Guild Essentials","gtin13":null,"name":"Cassia Cord - Emerald","AKA":null,"size":null,"imageId":142578,"imageAltText":"Cassia Cord - Emerald Cutting","imageTitleText":"Cassia Cord - Emerald Cutting","rRPMessage":null,"rLRRP":"112 € per metre","rLTradePrice":null,"displayPrice":null,"displaySalePrice":null,"priceMessage":null,"statusMessage":null,"urlSemantics":"fabric/designers-guild-essentials/cassia-cord-emerald-fabric","productPageId":37507,"url":"/be/fabric/designers-guild-essentials/cassia-cord-emerald-fabric/p37507","itemAvailability":"InStock","primaryProduct":true,"orderFormGroupId":null,"orderFormName":"Cassia Cord - Emerald","attributes":null,"orderFormGroup":null,"orderFormProperties":[{"key":"Colour","value":"Emerald"},{"key":"Code","value":"FDG3003/11"}],"controls":{"allowOrder":false,"allowReserve":false,"allowReserveWithBatchSample":false,"allowSample":true,"allowLargeSample":false,"allowBackInStockReminder":false,"disableOrder":false,"disableSample":false},"stockMessage":{"productTypeID":15,"quantityMinimum":1.0,"quantityMaximum":0.0,"productTypeQuantityMaximum":null,"quantityIncrement":0.1,"reserveQuantityMaximum":50.0,"unit":"m","allowStockCheck":false,"pieceBreakdownMinimum":1.0,"pieceBreakdownMaximum":50.0,"allowBackInStockReminder":false,"freeStock":96.2,"nextPOFreeStock":0.0,"nextPODueDate":null,"totalPOFreeStock":0.0,"basketQuantityThresholds":[{"minimum":0,"maximum":99999.99}]},"orderButtonText":"Add to Basket","reserveButtonText":"Reserve","reserveWithBatchSampleButtonText":"Reserve with Batch Sample","sample":{"productId":207193,"stockMessage":{"productTypeID":55,"quantityMinimum":1.0,"quantityMaximum":2.0,"productTypeQuantityMaximum":20.0,"quantityIncrement":1.0,"reserveQuantityMaximum":5.0,"unit":"","allowStockCheck":false,"pieceBreakdownMinimum":null,"pieceBreakdownMaximum":null,"allowBackInStockReminder":false,"freeStock":5.0,"nextPOFreeStock":99.0,"nextPODueDate":"2023-12-22","totalPOFreeStock":99.0,"basketQuantityThresholds":[{"minimum":0,"maximum":99999.99,"stockMessages":[{"stockMessage":"5 in stock","class":"","stockBreakdownTab":0}]}]},"orderButtonText":"Request a Sample","displayPrice":1.2,"displaySalePrice":null,"priceMessage":"1,20 €"},"largeSample":{"productId":207194,"stockMessage":{"productTypeID":null,"quantityMinimum":1.0,"quantityMaximum":99.0,"productTypeQuantityMaximum":null,"quantityIncrement":1.0,"reserveQuantityMaximum":null,"unit":"","allowStockCheck":false,"pieceBreakdownMinimum":null,"pieceBreakdownMaximum":null,"allowBackInStockReminder":false,"freeStock":null,"nextPOFreeStock":null,"nextPODueDate":null,"totalPOFreeStock":null,"basketQuantityThresholds":[{"minimum":0,"maximum":99999.99,"stockMessages":[{"stockMessage":" more due in (1-2 weeks)","class":"","stockBreakdownTab":1}]}]},"orderButtonText":"Add to Basket","displayPrice":null,"displaySalePrice":null,"priceMessage":null}},"Carousel":{"CarouselID":"#product-206951-carsouel","WrapperCSSClass":null,"AspectRatio":1.0,"Heading":"Cassia Cord - Emerald","Images":[{"ImageID":142578,"SortOrder":0,"AltText":"Cassia Cord - Emerald Cutting","Overlay":null,"MaxWidth":null,"ImageSize":1,"ForceLazyLoading":false}],"DisplayThumbnails":false,"DisplayDashes":true,"Interval":null,"PermitLargeImageModal":true},"ProductID":206951,"ProductTypeID":15,"ProductPageID":37507,"ProductCode":"FDG3003/11","Brand":"Designers Guild Essentials","OrderFormID":"#product-206951","OrderFormCarouselID":"#product-206951-slide","PrimaryProduct":true,"OrderFormGroupID":null,"OrderFormGroup":null,"Size":null,"OrderFormName":"Cassia Cord - Emerald","BasketName":"Cassia Cord - Emerald","SortOrder":0,"Attributes":null,"Image":{"imageId":142578,"templateImageId":2,"altText":"Cassia Cord - Emerald Cutting","titleText":"Cassia Cord - Emerald Cutting","sortOrder":0,"maxWidth":488},"OrderFormProperties":[{"Key":"Colour","Value":"Emerald"},{"Key":"Code","Value":"FDG3003/11"}],"AllowSample":true,"AllowLargeSample":false,"AllowOrder":false,"AllowReserve":false,"AllowReserveWithBatchCutting":false,"ClientProductViewModels":"productViewModel(207193, 1)","URLKeywords":"fabric/designers-guild-essentials/cassia-cord-emerald-fabric","ImageLinkToProductPage":true,"IsLifestyle":false,"IsHotspot":false}},{"X":77.7357091256722,"x":"calc(77.7357% - 12.5px)","Y":30.4450165237251,"y":"calc(30.4450% - 12.5px)","OverlayPosition":"top-right","Product":{"Solitary":false,"ProductBase":{"x":77.735709125672159,"y":30.445016523725108,"product":{"productId":206946,"sortOrder":0,"productTypeId":15,"templateId":2,"code":"FDG3003/06","brand":"Designers Guild Essentials","gtin13":null,"name":"Cassia Cord - Azure","AKA":null,"size":null,"imageId":142698,"imageAltText":"Cassia Cord - Azure Cutting","imageTitleText":"Cassia Cord - Azure Cutting","rRPMessage":null,"rLRRP":"112 € per metre","rLTradePrice":null,"displayPrice":null,"displaySalePrice":null,"priceMessage":null,"statusMessage":null,"urlSemantics":"fabric/designers-guild-essentials/cassia-cord-azure-fabric","productPageId":37502,"url":"/be/fabric/designers-guild-essentials/cassia-cord-azure-fabric/p37502","itemAvailability":"InStock","primaryProduct":true,"orderFormGroupId":null,"orderFormName":"Cassia Cord - Azure","attributes":null,"orderFormGroup":null,"orderFormProperties":[{"key":"Colour","value":"Azure"},{"key":"Code","value":"FDG3003/06"}],"controls":{"allowOrder":false,"allowReserve":false,"allowReserveWithBatchSample":false,"allowSample":true,"allowLargeSample":false,"allowBackInStockReminder":false,"disableOrder":false,"disableSample":false},"stockMessage":{"productTypeID":15,"quantityMinimum":1.0,"quantityMaximum":0.0,"productTypeQuantityMaximum":null,"quantityIncrement":0.1,"reserveQuantityMaximum":20.3,"unit":"m","allowStockCheck":false,"pieceBreakdownMinimum":1.0,"pieceBreakdownMaximum":50.0,"allowBackInStockReminder":false,"freeStock":20.3,"nextPOFreeStock":0.0,"nextPODueDate":null,"totalPOFreeStock":0.0,"basketQuantityThresholds":[{"minimum":0,"maximum":99999.99}]},"orderButtonText":"Add to Basket","reserveButtonText":"Reserve","reserveWithBatchSampleButtonText":"Reserve with Batch Sample","sample":{"productId":207183,"stockMessage":{"productTypeID":55,"quantityMinimum":1.0,"quantityMaximum":2.0,"productTypeQuantityMaximum":20.0,"quantityIncrement":1.0,"reserveQuantityMaximum":15.0,"unit":"","allowStockCheck":false,"pieceBreakdownMinimum":null,"pieceBreakdownMaximum":null,"allowBackInStockReminder":false,"freeStock":15.0,"nextPOFreeStock":99.0,"nextPODueDate":"2023-12-22","totalPOFreeStock":99.0,"basketQuantityThresholds":[{"minimum":0,"maximum":99999.99,"stockMessages":[{"stockMessage":"In stock","class":"","stockBreakdownTab":0}]}]},"orderButtonText":"Request a Sample","displayPrice":1.2,"displaySalePrice":null,"priceMessage":"1,20 €"},"largeSample":{"productId":207184,"stockMessage":{"productTypeID":null,"quantityMinimum":1.0,"quantityMaximum":99.0,"productTypeQuantityMaximum":null,"quantityIncrement":1.0,"reserveQuantityMaximum":null,"unit":"","allowStockCheck":false,"pieceBreakdownMinimum":null,"pieceBreakdownMaximum":null,"allowBackInStockReminder":false,"freeStock":null,"nextPOFreeStock":null,"nextPODueDate":null,"totalPOFreeStock":null,"basketQuantityThresholds":[{"minimum":0,"maximum":99999.99,"stockMessages":[{"stockMessage":" more due in (1-2 weeks)","class":"","stockBreakdownTab":1}]}]},"orderButtonText":"Add to Basket","displayPrice":null,"displaySalePrice":null,"priceMessage":null}}},"Product":{"productId":206946,"sortOrder":0,"productTypeId":15,"templateId":2,"code":"FDG3003/06","brand":"Designers Guild Essentials","gtin13":null,"name":"Cassia Cord - Azure","AKA":null,"size":null,"imageId":142698,"imageAltText":"Cassia Cord - Azure Cutting","imageTitleText":"Cassia Cord - Azure Cutting","rRPMessage":null,"rLRRP":"112 € per metre","rLTradePrice":null,"displayPrice":null,"displaySalePrice":null,"priceMessage":null,"statusMessage":null,"urlSemantics":"fabric/designers-guild-essentials/cassia-cord-azure-fabric","productPageId":37502,"url":"/be/fabric/designers-guild-essentials/cassia-cord-azure-fabric/p37502","itemAvailability":"InStock","primaryProduct":true,"orderFormGroupId":null,"orderFormName":"Cassia Cord - Azure","attributes":null,"orderFormGroup":null,"orderFormProperties":[{"key":"Colour","value":"Azure"},{"key":"Code","value":"FDG3003/06"}],"controls":{"allowOrder":false,"allowReserve":false,"allowReserveWithBatchSample":false,"allowSample":true,"allowLargeSample":false,"allowBackInStockReminder":false,"disableOrder":false,"disableSample":false},"stockMessage":{"productTypeID":15,"quantityMinimum":1.0,"quantityMaximum":0.0,"productTypeQuantityMaximum":null,"quantityIncrement":0.1,"reserveQuantityMaximum":20.3,"unit":"m","allowStockCheck":false,"pieceBreakdownMinimum":1.0,"pieceBreakdownMaximum":50.0,"allowBackInStockReminder":false,"freeStock":20.3,"nextPOFreeStock":0.0,"nextPODueDate":null,"totalPOFreeStock":0.0,"basketQuantityThresholds":[{"minimum":0,"maximum":99999.99}]},"orderButtonText":"Add to Basket","reserveButtonText":"Reserve","reserveWithBatchSampleButtonText":"Reserve with Batch Sample","sample":{"productId":207183,"stockMessage":{"productTypeID":55,"quantityMinimum":1.0,"quantityMaximum":2.0,"productTypeQuantityMaximum":20.0,"quantityIncrement":1.0,"reserveQuantityMaximum":15.0,"unit":"","allowStockCheck":false,"pieceBreakdownMinimum":null,"pieceBreakdownMaximum":null,"allowBackInStockReminder":false,"freeStock":15.0,"nextPOFreeStock":99.0,"nextPODueDate":"2023-12-22","totalPOFreeStock":99.0,"basketQuantityThresholds":[{"minimum":0,"maximum":99999.99,"stockMessages":[{"stockMessage":"In stock","class":"","stockBreakdownTab":0}]}]},"orderButtonText":"Request a Sample","displayPrice":1.2,"displaySalePrice":null,"priceMessage":"1,20 €"},"largeSample":{"productId":207184,"stockMessage":{"productTypeID":null,"quantityMinimum":1.0,"quantityMaximum":99.0,"productTypeQuantityMaximum":null,"quantityIncrement":1.0,"reserveQuantityMaximum":null,"unit":"","allowStockCheck":false,"pieceBreakdownMinimum":null,"pieceBreakdownMaximum":null,"allowBackInStockReminder":false,"freeStock":null,"nextPOFreeStock":null,"nextPODueDate":null,"totalPOFreeStock":null,"basketQuantityThresholds":[{"minimum":0,"maximum":99999.99,"stockMessages":[{"stockMessage":" more due in (1-2 weeks)","class":"","stockBreakdownTab":1}]}]},"orderButtonText":"Add to Basket","displayPrice":null,"displaySalePrice":null,"priceMessage":null}},"Carousel":{"CarouselID":"#product-206946-carsouel","WrapperCSSClass":null,"AspectRatio":1.0,"Heading":"Cassia Cord - Azure","Images":[{"ImageID":142698,"SortOrder":0,"AltText":"Cassia Cord - Azure Cutting","Overlay":null,"MaxWidth":null,"ImageSize":1,"ForceLazyLoading":false}],"DisplayThumbnails":false,"DisplayDashes":true,"Interval":null,"PermitLargeImageModal":true},"ProductID":206946,"ProductTypeID":15,"ProductPageID":37502,"ProductCode":"FDG3003/06","Brand":"Designers Guild Essentials","OrderFormID":"#product-206946","OrderFormCarouselID":"#product-206946-slide","PrimaryProduct":true,"OrderFormGroupID":null,"OrderFormGroup":null,"Size":null,"OrderFormName":"Cassia Cord - Azure","BasketName":"Cassia Cord - Azure","SortOrder":0,"Attributes":null,"Image":{"imageId":142698,"templateImageId":2,"altText":"Cassia Cord - Azure Cutting","titleText":"Cassia Cord - Azure Cutting","sortOrder":0,"maxWidth":488},"OrderFormProperties":[{"Key":"Colour","Value":"Azure"},{"Key":"Code","Value":"FDG3003/06"}],"AllowSample":true,"AllowLargeSample":false,"AllowOrder":false,"AllowReserve":false,"AllowReserveWithBatchCutting":false,"ClientProductViewModels":"productViewModel(207183, 1)","URLKeywords":"fabric/designers-guild-essentials/cassia-cord-azure-fabric","ImageLinkToProductPage":true,"IsLifestyle":false,"IsHotspot":false}},{"X":85.383950945121,"x":"calc(85.3840% - 12.5px)","Y":61.9308892268884,"y":"calc(61.9309% - 12.5px)","OverlayPosition":"top-right","Product":{"Solitary":false,"ProductBase":{"x":85.383950945120958,"y":61.930889226888347,"product":{"productId":206950,"sortOrder":0,"productTypeId":15,"templateId":2,"code":"FDG3003/10","brand":"Designers Guild Essentials","gtin13":null,"name":"Cassia Cord - Antique Jade","AKA":null,"size":null,"imageId":142686,"imageAltText":"Cassia Cord - Antique Jade Cutting","imageTitleText":"Cassia Cord - Antique Jade Cutting","rRPMessage":null,"rLRRP":"112 € per metre","rLTradePrice":null,"displayPrice":null,"displaySalePrice":null,"priceMessage":null,"statusMessage":null,"urlSemantics":"fabric/designers-guild-essentials/cassia-cord-antique-jade-fabric","productPageId":37506,"url":"/be/fabric/designers-guild-essentials/cassia-cord-antique-jade-fabric/p37506","itemAvailability":"InStock","primaryProduct":true,"orderFormGroupId":null,"orderFormName":"Cassia Cord - Antique Jade","attributes":null,"orderFormGroup":null,"orderFormProperties":[{"key":"Colour","value":"Antique Jade"},{"key":"Code","value":"FDG3003/10"}],"controls":{"allowOrder":false,"allowReserve":false,"allowReserveWithBatchSample":false,"allowSample":true,"allowLargeSample":false,"allowBackInStockReminder":false,"disableOrder":false,"disableSample":false},"stockMessage":{"productTypeID":15,"quantityMinimum":1.0,"quantityMaximum":0.0,"productTypeQuantityMaximum":null,"quantityIncrement":0.1,"reserveQuantityMaximum":50.0,"unit":"m","allowStockCheck":false,"pieceBreakdownMinimum":1.0,"pieceBreakdownMaximum":50.0,"allowBackInStockReminder":false,"freeStock":58.2,"nextPOFreeStock":0.0,"nextPODueDate":null,"totalPOFreeStock":0.0,"basketQuantityThresholds":[{"minimum":0,"maximum":99999.99}]},"orderButtonText":"Add to Basket","reserveButtonText":"Reserve","reserveWithBatchSampleButtonText":"Reserve with Batch Sample","sample":{"productId":207191,"stockMessage":{"productTypeID":55,"quantityMinimum":1.0,"quantityMaximum":2.0,"productTypeQuantityMaximum":20.0,"quantityIncrement":1.0,"reserveQuantityMaximum":19.0,"unit":"","allowStockCheck":false,"pieceBreakdownMinimum":null,"pieceBreakdownMaximum":null,"allowBackInStockReminder":false,"freeStock":19.0,"nextPOFreeStock":99.0,"nextPODueDate":"2023-12-22","totalPOFreeStock":99.0,"basketQuantityThresholds":[{"minimum":0,"maximum":99999.99,"stockMessages":[{"stockMessage":"In stock","class":"","stockBreakdownTab":0}]}]},"orderButtonText":"Request a Sample","displayPrice":1.2,"displaySalePrice":null,"priceMessage":"1,20 €"},"largeSample":{"productId":207192,"stockMessage":{"productTypeID":null,"quantityMinimum":1.0,"quantityMaximum":99.0,"productTypeQuantityMaximum":null,"quantityIncrement":1.0,"reserveQuantityMaximum":null,"unit":"","allowStockCheck":false,"pieceBreakdownMinimum":null,"pieceBreakdownMaximum":null,"allowBackInStockReminder":false,"freeStock":null,"nextPOFreeStock":null,"nextPODueDate":null,"totalPOFreeStock":null,"basketQuantityThresholds":[{"minimum":0,"maximum":99999.99,"stockMessages":[{"stockMessage":" more due in (1-2 weeks)","class":"","stockBreakdownTab":1}]}]},"orderButtonText":"Add to Basket","displayPrice":null,"displaySalePrice":null,"priceMessage":null}}},"Product":{"productId":206950,"sortOrder":0,"productTypeId":15,"templateId":2,"code":"FDG3003/10","brand":"Designers Guild Essentials","gtin13":null,"name":"Cassia Cord - Antique Jade","AKA":null,"size":null,"imageId":142686,"imageAltText":"Cassia Cord - Antique Jade Cutting","imageTitleText":"Cassia Cord - Antique Jade Cutting","rRPMessage":null,"rLRRP":"112 € per metre","rLTradePrice":null,"displayPrice":null,"displaySalePrice":null,"priceMessage":null,"statusMessage":null,"urlSemantics":"fabric/designers-guild-essentials/cassia-cord-antique-jade-fabric","productPageId":37506,"url":"/be/fabric/designers-guild-essentials/cassia-cord-antique-jade-fabric/p37506","itemAvailability":"InStock","primaryProduct":true,"orderFormGroupId":null,"orderFormName":"Cassia Cord - Antique Jade","attributes":null,"orderFormGroup":null,"orderFormProperties":[{"key":"Colour","value":"Antique Jade"},{"key":"Code","value":"FDG3003/10"}],"controls":{"allowOrder":false,"allowReserve":false,"allowReserveWithBatchSample":false,"allowSample":true,"allowLargeSample":false,"allowBackInStockReminder":false,"disableOrder":false,"disableSample":false},"stockMessage":{"productTypeID":15,"quantityMinimum":1.0,"quantityMaximum":0.0,"productTypeQuantityMaximum":null,"quantityIncrement":0.1,"reserveQuantityMaximum":50.0,"unit":"m","allowStockCheck":false,"pieceBreakdownMinimum":1.0,"pieceBreakdownMaximum":50.0,"allowBackInStockReminder":false,"freeStock":58.2,"nextPOFreeStock":0.0,"nextPODueDate":null,"totalPOFreeStock":0.0,"basketQuantityThresholds":[{"minimum":0,"maximum":99999.99}]},"orderButtonText":"Add to Basket","reserveButtonText":"Reserve","reserveWithBatchSampleButtonText":"Reserve with Batch Sample","sample":{"productId":207191,"stockMessage":{"productTypeID":55,"quantityMinimum":1.0,"quantityMaximum":2.0,"productTypeQuantityMaximum":20.0,"quantityIncrement":1.0,"reserveQuantityMaximum":19.0,"unit":"","allowStockCheck":false,"pieceBreakdownMinimum":null,"pieceBreakdownMaximum":null,"allowBackInStockReminder":false,"freeStock":19.0,"nextPOFreeStock":99.0,"nextPODueDate":"2023-12-22","totalPOFreeStock":99.0,"basketQuantityThresholds":[{"minimum":0,"maximum":99999.99,"stockMessages":[{"stockMessage":"In stock","class":"","stockBreakdownTab":0}]}]},"orderButtonText":"Request a Sample","displayPrice":1.2,"displaySalePrice":null,"priceMessage":"1,20 €"},"largeSample":{"productId":207192,"stockMessage":{"productTypeID":null,"quantityMinimum":1.0,"quantityMaximum":99.0,"productTypeQuantityMaximum":null,"quantityIncrement":1.0,"reserveQuantityMaximum":null,"unit":"","allowStockCheck":false,"pieceBreakdownMinimum":null,"pieceBreakdownMaximum":null,"allowBackInStockReminder":false,"freeStock":null,"nextPOFreeStock":null,"nextPODueDate":null,"totalPOFreeStock":null,"basketQuantityThresholds":[{"minimum":0,"maximum":99999.99,"stockMessages":[{"stockMessage":" more due in (1-2 weeks)","class":"","stockBreakdownTab":1}]}]},"orderButtonText":"Add to Basket","displayPrice":null,"displaySalePrice":null,"priceMessage":null}},"Carousel":{"CarouselID":"#product-206950-carsouel","WrapperCSSClass":null,"AspectRatio":1.0,"Heading":"Cassia Cord - Antique Jade","Images":[{"ImageID":142686,"SortOrder":0,"AltText":"Cassia Cord - Antique Jade Cutting","Overlay":null,"MaxWidth":null,"ImageSize":1,"ForceLazyLoading":false}],"DisplayThumbnails":false,"DisplayDashes":true,"Interval":null,"PermitLargeImageModal":true},"ProductID":206950,"ProductTypeID":15,"ProductPageID":37506,"ProductCode":"FDG3003/10","Brand":"Designers Guild Essentials","OrderFormID":"#product-206950","OrderFormCarouselID":"#product-206950-slide","PrimaryProduct":true,"OrderFormGroupID":null,"OrderFormGroup":null,"Size":null,"OrderFormName":"Cassia Cord - Antique Jade","BasketName":"Cassia Cord - Antique Jade","SortOrder":0,"Attributes":null,"Image":{"imageId":142686,"templateImageId":2,"altText":"Cassia Cord - Antique Jade Cutting","titleText":"Cassia Cord - Antique Jade Cutting","sortOrder":0,"maxWidth":488},"OrderFormProperties":[{"Key":"Colour","Value":"Antique Jade"},{"Key":"Code","Value":"FDG3003/10"}],"AllowSample":true,"AllowLargeSample":false,"AllowOrder":false,"AllowReserve":false,"AllowReserveWithBatchCutting":false,"ClientProductViewModels":"productViewModel(207191, 1)","URLKeywords":"fabric/designers-guild-essentials/cassia-cord-antique-jade-fabric","ImageLinkToProductPage":true,"IsLifestyle":false,"IsHotspot":false}}]},{"ImageID":148541,"Hotspots":[{"X":15.920000076294,"x":"calc(15.9200% - 12.5px)","Y":44.4000015258789,"y":"calc(44.4000% - 12.5px)","OverlayPosition":"top-left","Product":{"Solitary":false,"ProductBase":{"x":15.920000076293951,"y":44.400001525878913,"product":{"productId":209371,"sortOrder":0,"productTypeId":15,"templateId":2,"code":"FDG3037/01","brand":"Designers Guild","gtin13":null,"name":"Delamere - Cobalt","AKA":null,"size":null,"imageId":146818,"imageAltText":"Delamere - Cobalt Cutting","imageTitleText":"Delamere - Cobalt Cutting","rRPMessage":null,"rLRRP":"158 € per metre","rLTradePrice":null,"displayPrice":null,"displaySalePrice":null,"priceMessage":null,"statusMessage":null,"urlSemantics":"fabric/designers-guild/delamere-cobalt-fabric","productPageId":38746,"url":"/be/fabric/designers-guild/delamere-cobalt-fabric/p38746","itemAvailability":"InStock","primaryProduct":true,"orderFormGroupId":null,"orderFormName":"Delamere - Cobalt","attributes":null,"orderFormGroup":null,"orderFormProperties":[{"key":"Colour","value":"Cobalt"},{"key":"Code","value":"FDG3037/01"}],"controls":{"allowOrder":false,"allowReserve":false,"allowReserveWithBatchSample":false,"allowSample":true,"allowLargeSample":false,"allowBackInStockReminder":false,"disableOrder":false,"disableSample":false},"stockMessage":{"productTypeID":15,"quantityMinimum":1.0,"quantityMaximum":0.0,"productTypeQuantityMaximum":null,"quantityIncrement":0.1,"reserveQuantityMaximum":50.0,"unit":"m","allowStockCheck":false,"pieceBreakdownMinimum":1.0,"pieceBreakdownMaximum":50.0,"allowBackInStockReminder":false,"freeStock":145.5,"nextPOFreeStock":0.0,"nextPODueDate":null,"totalPOFreeStock":0.0,"basketQuantityThresholds":[{"minimum":0,"maximum":99999.99}]},"orderButtonText":"Add to Basket","reserveButtonText":"Reserve","reserveWithBatchSampleButtonText":"Reserve with Batch Sample","sample":{"productId":209733,"stockMessage":{"productTypeID":55,"quantityMinimum":1.0,"quantityMaximum":2.0,"productTypeQuantityMaximum":20.0,"quantityIncrement":1.0,"reserveQuantityMaximum":2.0,"unit":"","allowStockCheck":false,"pieceBreakdownMinimum":null,"pieceBreakdownMaximum":null,"allowBackInStockReminder":false,"freeStock":2.0,"nextPOFreeStock":99.0,"nextPODueDate":"2023-12-22","totalPOFreeStock":99.0,"basketQuantityThresholds":[{"minimum":0,"maximum":99999.99,"stockMessages":[{"stockMessage":"2 in stock","class":"","stockBreakdownTab":0}]}]},"orderButtonText":"Request a Sample","displayPrice":1.2,"displaySalePrice":null,"priceMessage":"1,20 €"},"largeSample":{"productId":209734,"stockMessage":{"productTypeID":null,"quantityMinimum":1.0,"quantityMaximum":99.0,"productTypeQuantityMaximum":null,"quantityIncrement":1.0,"reserveQuantityMaximum":null,"unit":"","allowStockCheck":false,"pieceBreakdownMinimum":null,"pieceBreakdownMaximum":null,"allowBackInStockReminder":false,"freeStock":null,"nextPOFreeStock":null,"nextPODueDate":null,"totalPOFreeStock":null,"basketQuantityThresholds":[{"minimum":0,"maximum":99999.99,"stockMessages":[{"stockMessage":" more due in (1-2 weeks)","class":"","stockBreakdownTab":1}]}]},"orderButtonText":"Add to Basket","displayPrice":null,"displaySalePrice":null,"priceMessage":null}}},"Product":{"productId":209371,"sortOrder":0,"productTypeId":15,"templateId":2,"code":"FDG3037/01","brand":"Designers Guild","gtin13":null,"name":"Delamere - Cobalt","AKA":null,"size":null,"imageId":146818,"imageAltText":"Delamere - Cobalt Cutting","imageTitleText":"Delamere - Cobalt Cutting","rRPMessage":null,"rLRRP":"158 € per metre","rLTradePrice":null,"displayPrice":null,"displaySalePrice":null,"priceMessage":null,"statusMessage":null,"urlSemantics":"fabric/designers-guild/delamere-cobalt-fabric","productPageId":38746,"url":"/be/fabric/designers-guild/delamere-cobalt-fabric/p38746","itemAvailability":"InStock","primaryProduct":true,"orderFormGroupId":null,"orderFormName":"Delamere - Cobalt","attributes":null,"orderFormGroup":null,"orderFormProperties":[{"key":"Colour","value":"Cobalt"},{"key":"Code","value":"FDG3037/01"}],"controls":{"allowOrder":false,"allowReserve":false,"allowReserveWithBatchSample":false,"allowSample":true,"allowLargeSample":false,"allowBackInStockReminder":false,"disableOrder":false,"disableSample":false},"stockMessage":{"productTypeID":15,"quantityMinimum":1.0,"quantityMaximum":0.0,"productTypeQuantityMaximum":null,"quantityIncrement":0.1,"reserveQuantityMaximum":50.0,"unit":"m","allowStockCheck":false,"pieceBreakdownMinimum":1.0,"pieceBreakdownMaximum":50.0,"allowBackInStockReminder":false,"freeStock":145.5,"nextPOFreeStock":0.0,"nextPODueDate":null,"totalPOFreeStock":0.0,"basketQuantityThresholds":[{"minimum":0,"maximum":99999.99}]},"orderButtonText":"Add to Basket","reserveButtonText":"Reserve","reserveWithBatchSampleButtonText":"Reserve with Batch Sample","sample":{"productId":209733,"stockMessage":{"productTypeID":55,"quantityMinimum":1.0,"quantityMaximum":2.0,"productTypeQuantityMaximum":20.0,"quantityIncrement":1.0,"reserveQuantityMaximum":2.0,"unit":"","allowStockCheck":false,"pieceBreakdownMinimum":null,"pieceBreakdownMaximum":null,"allowBackInStockReminder":false,"freeStock":2.0,"nextPOFreeStock":99.0,"nextPODueDate":"2023-12-22","totalPOFreeStock":99.0,"basketQuantityThresholds":[{"minimum":0,"maximum":99999.99,"stockMessages":[{"stockMessage":"2 in stock","class":"","stockBreakdownTab":0}]}]},"orderButtonText":"Request a Sample","displayPrice":1.2,"displaySalePrice":null,"priceMessage":"1,20 €"},"largeSample":{"productId":209734,"stockMessage":{"productTypeID":null,"quantityMinimum":1.0,"quantityMaximum":99.0,"productTypeQuantityMaximum":null,"quantityIncrement":1.0,"reserveQuantityMaximum":null,"unit":"","allowStockCheck":false,"pieceBreakdownMinimum":null,"pieceBreakdownMaximum":null,"allowBackInStockReminder":false,"freeStock":null,"nextPOFreeStock":null,"nextPODueDate":null,"totalPOFreeStock":null,"basketQuantityThresholds":[{"minimum":0,"maximum":99999.99,"stockMessages":[{"stockMessage":" more due in (1-2 weeks)","class":"","stockBreakdownTab":1}]}]},"orderButtonText":"Add to Basket","displayPrice":null,"displaySalePrice":null,"priceMessage":null}},"Carousel":{"CarouselID":"#product-209371-carsouel","WrapperCSSClass":null,"AspectRatio":1.0,"Heading":"Delamere - Cobalt","Images":[{"ImageID":146818,"SortOrder":0,"AltText":"Delamere - Cobalt Cutting","Overlay":null,"MaxWidth":null,"ImageSize":1,"ForceLazyLoading":false}],"DisplayThumbnails":false,"DisplayDashes":true,"Interval":null,"PermitLargeImageModal":true},"ProductID":209371,"ProductTypeID":15,"ProductPageID":38746,"ProductCode":"FDG3037/01","Brand":"Designers Guild","OrderFormID":"#product-209371","OrderFormCarouselID":"#product-209371-slide","PrimaryProduct":true,"OrderFormGroupID":null,"OrderFormGroup":null,"Size":null,"OrderFormName":"Delamere - Cobalt","BasketName":"Delamere - Cobalt","SortOrder":0,"Attributes":null,"Image":{"imageId":146818,"templateImageId":2,"altText":"Delamere - Cobalt Cutting","titleText":"Delamere - Cobalt Cutting","sortOrder":0,"maxWidth":488},"OrderFormProperties":[{"Key":"Colour","Value":"Cobalt"},{"Key":"Code","Value":"FDG3037/01"}],"AllowSample":true,"AllowLargeSample":false,"AllowOrder":false,"AllowReserve":false,"AllowReserveWithBatchCutting":false,"ClientProductViewModels":"productViewModel(209733, 1)","URLKeywords":"fabric/designers-guild/delamere-cobalt-fabric","ImageLinkToProductPage":true,"IsLifestyle":false,"IsHotspot":false}},{"X":27.6299991607666,"x":"calc(27.6300% - 12.5px)","Y":59.2799987792969,"y":"calc(59.2800% - 12.5px)","OverlayPosition":"top-left","Product":{"Solitary":false,"ProductBase":{"x":27.6299991607666,"y":59.279998779296882,"product":{"productId":209374,"sortOrder":0,"productTypeId":15,"templateId":2,"code":"FDG3038/02","brand":"Designers Guild","gtin13":null,"name":"Haldon - Moss","AKA":null,"size":null,"imageId":146811,"imageAltText":"Haldon - Moss Cutting","imageTitleText":"Haldon - Moss Cutting","rRPMessage":null,"rLRRP":"158 € per metre","rLTradePrice":null,"displayPrice":null,"displaySalePrice":null,"priceMessage":null,"statusMessage":null,"urlSemantics":"fabric/designers-guild/haldon-moss-fabric","productPageId":38753,"url":"/be/fabric/designers-guild/haldon-moss-fabric/p38753","itemAvailability":"InStock","primaryProduct":true,"orderFormGroupId":null,"orderFormName":"Haldon - Moss","attributes":null,"orderFormGroup":null,"orderFormProperties":[{"key":"Colour","value":"Moss"},{"key":"Code","value":"FDG3038/02"}],"controls":{"allowOrder":false,"allowReserve":false,"allowReserveWithBatchSample":false,"allowSample":true,"allowLargeSample":false,"allowBackInStockReminder":false,"disableOrder":false,"disableSample":false},"stockMessage":{"productTypeID":15,"quantityMinimum":1.0,"quantityMaximum":0.0,"productTypeQuantityMaximum":null,"quantityIncrement":0.1,"reserveQuantityMaximum":50.0,"unit":"m","allowStockCheck":false,"pieceBreakdownMinimum":1.0,"pieceBreakdownMaximum":50.0,"allowBackInStockReminder":false,"freeStock":206.4,"nextPOFreeStock":0.0,"nextPODueDate":null,"totalPOFreeStock":0.0,"basketQuantityThresholds":[{"minimum":0,"maximum":99999.99}]},"orderButtonText":"Add to Basket","reserveButtonText":"Reserve","reserveWithBatchSampleButtonText":"Reserve with Batch Sample","sample":{"productId":209754,"stockMessage":{"productTypeID":55,"quantityMinimum":1.0,"quantityMaximum":2.0,"productTypeQuantityMaximum":20.0,"quantityIncrement":1.0,"reserveQuantityMaximum":19.0,"unit":"","allowStockCheck":false,"pieceBreakdownMinimum":null,"pieceBreakdownMaximum":null,"allowBackInStockReminder":false,"freeStock":19.0,"nextPOFreeStock":99.0,"nextPODueDate":"2023-12-22","totalPOFreeStock":99.0,"basketQuantityThresholds":[{"minimum":0,"maximum":99999.99,"stockMessages":[{"stockMessage":"In stock","class":"","stockBreakdownTab":0}]}]},"orderButtonText":"Request a Sample","displayPrice":1.2,"displaySalePrice":null,"priceMessage":"1,20 €"},"largeSample":{"productId":209755,"stockMessage":{"productTypeID":null,"quantityMinimum":1.0,"quantityMaximum":99.0,"productTypeQuantityMaximum":null,"quantityIncrement":1.0,"reserveQuantityMaximum":null,"unit":"","allowStockCheck":false,"pieceBreakdownMinimum":null,"pieceBreakdownMaximum":null,"allowBackInStockReminder":false,"freeStock":null,"nextPOFreeStock":null,"nextPODueDate":null,"totalPOFreeStock":null,"basketQuantityThresholds":[{"minimum":0,"maximum":99999.99,"stockMessages":[{"stockMessage":" more due in (1-2 weeks)","class":"","stockBreakdownTab":1}]}]},"orderButtonText":"Add to Basket","displayPrice":null,"displaySalePrice":null,"priceMessage":null}}},"Product":{"productId":209374,"sortOrder":0,"productTypeId":15,"templateId":2,"code":"FDG3038/02","brand":"Designers Guild","gtin13":null,"name":"Haldon - Moss","AKA":null,"size":null,"imageId":146811,"imageAltText":"Haldon - Moss Cutting","imageTitleText":"Haldon - Moss Cutting","rRPMessage":null,"rLRRP":"158 € per metre","rLTradePrice":null,"displayPrice":null,"displaySalePrice":null,"priceMessage":null,"statusMessage":null,"urlSemantics":"fabric/designers-guild/haldon-moss-fabric","productPageId":38753,"url":"/be/fabric/designers-guild/haldon-moss-fabric/p38753","itemAvailability":"InStock","primaryProduct":true,"orderFormGroupId":null,"orderFormName":"Haldon - Moss","attributes":null,"orderFormGroup":null,"orderFormProperties":[{"key":"Colour","value":"Moss"},{"key":"Code","value":"FDG3038/02"}],"controls":{"allowOrder":false,"allowReserve":false,"allowReserveWithBatchSample":false,"allowSample":true,"allowLargeSample":false,"allowBackInStockReminder":false,"disableOrder":false,"disableSample":false},"stockMessage":{"productTypeID":15,"quantityMinimum":1.0,"quantityMaximum":0.0,"productTypeQuantityMaximum":null,"quantityIncrement":0.1,"reserveQuantityMaximum":50.0,"unit":"m","allowStockCheck":false,"pieceBreakdownMinimum":1.0,"pieceBreakdownMaximum":50.0,"allowBackInStockReminder":false,"freeStock":206.4,"nextPOFreeStock":0.0,"nextPODueDate":null,"totalPOFreeStock":0.0,"basketQuantityThresholds":[{"minimum":0,"maximum":99999.99}]},"orderButtonText":"Add to Basket","reserveButtonText":"Reserve","reserveWithBatchSampleButtonText":"Reserve with Batch Sample","sample":{"productId":209754,"stockMessage":{"productTypeID":55,"quantityMinimum":1.0,"quantityMaximum":2.0,"productTypeQuantityMaximum":20.0,"quantityIncrement":1.0,"reserveQuantityMaximum":19.0,"unit":"","allowStockCheck":false,"pieceBreakdownMinimum":null,"pieceBreakdownMaximum":null,"allowBackInStockReminder":false,"freeStock":19.0,"nextPOFreeStock":99.0,"nextPODueDate":"2023-12-22","totalPOFreeStock":99.0,"basketQuantityThresholds":[{"minimum":0,"maximum":99999.99,"stockMessages":[{"stockMessage":"In stock","class":"","stockBreakdownTab":0}]}]},"orderButtonText":"Request a Sample","displayPrice":1.2,"displaySalePrice":null,"priceMessage":"1,20 €"},"largeSample":{"productId":209755,"stockMessage":{"productTypeID":null,"quantityMinimum":1.0,"quantityMaximum":99.0,"productTypeQuantityMaximum":null,"quantityIncrement":1.0,"reserveQuantityMaximum":null,"unit":"","allowStockCheck":false,"pieceBreakdownMinimum":null,"pieceBreakdownMaximum":null,"allowBackInStockReminder":false,"freeStock":null,"nextPOFreeStock":null,"nextPODueDate":null,"totalPOFreeStock":null,"basketQuantityThresholds":[{"minimum":0,"maximum":99999.99,"stockMessages":[{"stockMessage":" more due in (1-2 weeks)","class":"","stockBreakdownTab":1}]}]},"orderButtonText":"Add to Basket","displayPrice":null,"displaySalePrice":null,"priceMessage":null}},"Carousel":{"CarouselID":"#product-209374-carsouel","WrapperCSSClass":null,"AspectRatio":1.0,"Heading":"Haldon - Moss","Images":[{"ImageID":146811,"SortOrder":0,"AltText":"Haldon - Moss Cutting","Overlay":null,"MaxWidth":null,"ImageSize":1,"ForceLazyLoading":false}],"DisplayThumbnails":false,"DisplayDashes":true,"Interval":null,"PermitLargeImageModal":true},"ProductID":209374,"ProductTypeID":15,"ProductPageID":38753,"ProductCode":"FDG3038/02","Brand":"Designers Guild","OrderFormID":"#product-209374","OrderFormCarouselID":"#product-209374-slide","PrimaryProduct":true,"OrderFormGroupID":null,"OrderFormGroup":null,"Size":null,"OrderFormName":"Haldon - Moss","BasketName":"Haldon - Moss","SortOrder":0,"Attributes":null,"Image":{"imageId":146811,"templateImageId":2,"altText":"Haldon - Moss Cutting","titleText":"Haldon - Moss Cutting","sortOrder":0,"maxWidth":488},"OrderFormProperties":[{"Key":"Colour","Value":"Moss"},{"Key":"Code","Value":"FDG3038/02"}],"AllowSample":true,"AllowLargeSample":false,"AllowOrder":false,"AllowReserve":false,"AllowReserveWithBatchCutting":false,"ClientProductViewModels":"productViewModel(209754, 1)","URLKeywords":"fabric/designers-guild/haldon-moss-fabric","ImageLinkToProductPage":true,"IsLifestyle":false,"IsHotspot":false}},{"X":43.1599998474121,"x":"calc(43.1600% - 12.5px)","Y":54.7999992370606,"y":"calc(54.8000% - 12.5px)","OverlayPosition":"top-left","Product":{"Solitary":false,"ProductBase":{"x":43.159999847412109,"y":54.799999237060547,"product":{"productId":209725,"sortOrder":0,"productTypeId":15,"templateId":2,"code":"FDG3036/05","brand":"Designers Guild","gtin13":null,"name":"Abernethy - Natural","AKA":null,"size":null,"imageId":146814,"imageAltText":"Abernethy - Natural Cutting","imageTitleText":"Abernethy - Natural Cutting","rRPMessage":null,"rLRRP":"158 € per metre","rLTradePrice":null,"displayPrice":null,"displaySalePrice":null,"priceMessage":null,"statusMessage":null,"urlSemantics":"fabric/designers-guild/abernethy-natural-fabric","productPageId":38744,"url":"/be/fabric/designers-guild/abernethy-natural-fabric/p38744","itemAvailability":"InStock","primaryProduct":true,"orderFormGroupId":null,"orderFormName":"Abernethy - Natural","attributes":null,"orderFormGroup":null,"orderFormProperties":[{"key":"Colour","value":"Natural"},{"key":"Code","value":"FDG3036/05"}],"controls":{"allowOrder":false,"allowReserve":false,"allowReserveWithBatchSample":false,"allowSample":true,"allowLargeSample":false,"allowBackInStockReminder":false,"disableOrder":false,"disableSample":false},"stockMessage":{"productTypeID":15,"quantityMinimum":1.0,"quantityMaximum":0.0,"productTypeQuantityMaximum":null,"quantityIncrement":0.1,"reserveQuantityMaximum":50.0,"unit":"m","allowStockCheck":false,"pieceBreakdownMinimum":1.0,"pieceBreakdownMaximum":50.0,"allowBackInStockReminder":false,"freeStock":117.7,"nextPOFreeStock":0.0,"nextPODueDate":null,"totalPOFreeStock":0.0,"basketQuantityThresholds":[{"minimum":0,"maximum":99999.99}]},"orderButtonText":"Add to Basket","reserveButtonText":"Reserve","reserveWithBatchSampleButtonText":"Reserve with Batch Sample","sample":{"productId":209726,"stockMessage":{"productTypeID":55,"quantityMinimum":1.0,"quantityMaximum":2.0,"productTypeQuantityMaximum":20.0,"quantityIncrement":1.0,"reserveQuantityMaximum":10.0,"unit":"","allowStockCheck":false,"pieceBreakdownMinimum":null,"pieceBreakdownMaximum":null,"allowBackInStockReminder":false,"freeStock":10.0,"nextPOFreeStock":99.0,"nextPODueDate":"2023-12-22","totalPOFreeStock":99.0,"basketQuantityThresholds":[{"minimum":0,"maximum":99999.99,"stockMessages":[{"stockMessage":"10 in stock","class":"","stockBreakdownTab":0}]}]},"orderButtonText":"Request a Sample","displayPrice":1.2,"displaySalePrice":null,"priceMessage":"1,20 €"},"largeSample":{"productId":209727,"stockMessage":{"productTypeID":null,"quantityMinimum":1.0,"quantityMaximum":99.0,"productTypeQuantityMaximum":null,"quantityIncrement":1.0,"reserveQuantityMaximum":null,"unit":"","allowStockCheck":false,"pieceBreakdownMinimum":null,"pieceBreakdownMaximum":null,"allowBackInStockReminder":false,"freeStock":null,"nextPOFreeStock":null,"nextPODueDate":null,"totalPOFreeStock":null,"basketQuantityThresholds":[{"minimum":0,"maximum":99999.99,"stockMessages":[{"stockMessage":" more due in (1-2 weeks)","class":"","stockBreakdownTab":1}]}]},"orderButtonText":"Add to Basket","displayPrice":null,"displaySalePrice":null,"priceMessage":null}}},"Product":{"productId":209725,"sortOrder":0,"productTypeId":15,"templateId":2,"code":"FDG3036/05","brand":"Designers Guild","gtin13":null,"name":"Abernethy - Natural","AKA":null,"size":null,"imageId":146814,"imageAltText":"Abernethy - Natural Cutting","imageTitleText":"Abernethy - Natural Cutting","rRPMessage":null,"rLRRP":"158 € per metre","rLTradePrice":null,"displayPrice":null,"displaySalePrice":null,"priceMessage":null,"statusMessage":null,"urlSemantics":"fabric/designers-guild/abernethy-natural-fabric","productPageId":38744,"url":"/be/fabric/designers-guild/abernethy-natural-fabric/p38744","itemAvailability":"InStock","primaryProduct":true,"orderFormGroupId":null,"orderFormName":"Abernethy - Natural","attributes":null,"orderFormGroup":null,"orderFormProperties":[{"key":"Colour","value":"Natural"},{"key":"Code","value":"FDG3036/05"}],"controls":{"allowOrder":false,"allowReserve":false,"allowReserveWithBatchSample":false,"allowSample":true,"allowLargeSample":false,"allowBackInStockReminder":false,"disableOrder":false,"disableSample":false},"stockMessage":{"productTypeID":15,"quantityMinimum":1.0,"quantityMaximum":0.0,"productTypeQuantityMaximum":null,"quantityIncrement":0.1,"reserveQuantityMaximum":50.0,"unit":"m","allowStockCheck":false,"pieceBreakdownMinimum":1.0,"pieceBreakdownMaximum":50.0,"allowBackInStockReminder":false,"freeStock":117.7,"nextPOFreeStock":0.0,"nextPODueDate":null,"totalPOFreeStock":0.0,"basketQuantityThresholds":[{"minimum":0,"maximum":99999.99}]},"orderButtonText":"Add to Basket","reserveButtonText":"Reserve","reserveWithBatchSampleButtonText":"Reserve with Batch Sample","sample":{"productId":209726,"stockMessage":{"productTypeID":55,"quantityMinimum":1.0,"quantityMaximum":2.0,"productTypeQuantityMaximum":20.0,"quantityIncrement":1.0,"reserveQuantityMaximum":10.0,"unit":"","allowStockCheck":false,"pieceBreakdownMinimum":null,"pieceBreakdownMaximum":null,"allowBackInStockReminder":false,"freeStock":10.0,"nextPOFreeStock":99.0,"nextPODueDate":"2023-12-22","totalPOFreeStock":99.0,"basketQuantityThresholds":[{"minimum":0,"maximum":99999.99,"stockMessages":[{"stockMessage":"10 in stock","class":"","stockBreakdownTab":0}]}]},"orderButtonText":"Request a Sample","displayPrice":1.2,"displaySalePrice":null,"priceMessage":"1,20 €"},"largeSample":{"productId":209727,"stockMessage":{"productTypeID":null,"quantityMinimum":1.0,"quantityMaximum":99.0,"productTypeQuantityMaximum":null,"quantityIncrement":1.0,"reserveQuantityMaximum":null,"unit":"","allowStockCheck":false,"pieceBreakdownMinimum":null,"pieceBreakdownMaximum":null,"allowBackInStockReminder":false,"freeStock":null,"nextPOFreeStock":null,"nextPODueDate":null,"totalPOFreeStock":null,"basketQuantityThresholds":[{"minimum":0,"maximum":99999.99,"stockMessages":[{"stockMessage":" more due in (1-2 weeks)","class":"","stockBreakdownTab":1}]}]},"orderButtonText":"Add to Basket","displayPrice":null,"displaySalePrice":null,"priceMessage":null}},"Carousel":{"CarouselID":"#product-209725-carsouel","WrapperCSSClass":null,"AspectRatio":1.0,"Heading":"Abernethy - Natural","Images":[{"ImageID":146814,"SortOrder":0,"AltText":"Abernethy - Natural Cutting","Overlay":null,"MaxWidth":null,"ImageSize":1,"ForceLazyLoading":false}],"DisplayThumbnails":false,"DisplayDashes":true,"Interval":null,"PermitLargeImageModal":true},"ProductID":209725,"ProductTypeID":15,"ProductPageID":38744,"ProductCode":"FDG3036/05","Brand":"Designers Guild","OrderFormID":"#product-209725","OrderFormCarouselID":"#product-209725-slide","PrimaryProduct":true,"OrderFormGroupID":null,"OrderFormGroup":null,"Size":null,"OrderFormName":"Abernethy - Natural","BasketName":"Abernethy - Natural","SortOrder":0,"Attributes":null,"Image":{"imageId":146814,"templateImageId":2,"altText":"Abernethy - Natural Cutting","titleText":"Abernethy - Natural Cutting","sortOrder":0,"maxWidth":488},"OrderFormProperties":[{"Key":"Colour","Value":"Natural"},{"Key":"Code","Value":"FDG3036/05"}],"AllowSample":true,"AllowLargeSample":false,"AllowOrder":false,"AllowReserve":false,"AllowReserveWithBatchCutting":false,"ClientProductViewModels":"productViewModel(209726, 1)","URLKeywords":"fabric/designers-guild/abernethy-natural-fabric","ImageLinkToProductPage":true,"IsLifestyle":false,"IsHotspot":false}},{"X":58.4000015258789,"x":"calc(58.4000% - 12.5px)","Y":49.5200004577637,"y":"calc(49.5200% - 12.5px)","OverlayPosition":"top-right","Product":{"Solitary":false,"ProductBase":{"x":58.400001525878913,"y":49.520000457763672,"product":{"productId":209717,"sortOrder":0,"productTypeId":15,"templateId":2,"code":"FDG3036/02","brand":"Designers Guild","gtin13":null,"name":"Abernethy - Emerald","AKA":null,"size":null,"imageId":146819,"imageAltText":"Abernethy - Emerald Cutting","imageTitleText":"Abernethy - Emerald Cutting","rRPMessage":null,"rLRRP":"158 € per metre","rLTradePrice":null,"displayPrice":null,"displaySalePrice":null,"priceMessage":null,"statusMessage":null,"urlSemantics":"fabric/designers-guild/abernethy-emerald-fabric","productPageId":38741,"url":"/be/fabric/designers-guild/abernethy-emerald-fabric/p38741","itemAvailability":"InStock","primaryProduct":true,"orderFormGroupId":null,"orderFormName":"Abernethy - Emerald","attributes":null,"orderFormGroup":null,"orderFormProperties":[{"key":"Colour","value":"Emerald"},{"key":"Code","value":"FDG3036/02"}],"controls":{"allowOrder":false,"allowReserve":false,"allowReserveWithBatchSample":false,"allowSample":true,"allowLargeSample":false,"allowBackInStockReminder":false,"disableOrder":false,"disableSample":false},"stockMessage":{"productTypeID":15,"quantityMinimum":1.0,"quantityMaximum":0.0,"productTypeQuantityMaximum":null,"quantityIncrement":0.1,"reserveQuantityMaximum":48.9,"unit":"m","allowStockCheck":false,"pieceBreakdownMinimum":1.0,"pieceBreakdownMaximum":50.0,"allowBackInStockReminder":false,"freeStock":48.9,"nextPOFreeStock":0.0,"nextPODueDate":null,"totalPOFreeStock":0.0,"basketQuantityThresholds":[{"minimum":0,"maximum":99999.99}]},"orderButtonText":"Add to Basket","reserveButtonText":"Reserve","reserveWithBatchSampleButtonText":"Reserve with Batch Sample","sample":{"productId":209718,"stockMessage":{"productTypeID":55,"quantityMinimum":1.0,"quantityMaximum":2.0,"productTypeQuantityMaximum":20.0,"quantityIncrement":1.0,"reserveQuantityMaximum":24.0,"unit":"","allowStockCheck":false,"pieceBreakdownMinimum":null,"pieceBreakdownMaximum":null,"allowBackInStockReminder":false,"freeStock":24.0,"nextPOFreeStock":99.0,"nextPODueDate":"2023-12-22","totalPOFreeStock":99.0,"basketQuantityThresholds":[{"minimum":0,"maximum":99999.99,"stockMessages":[{"stockMessage":"In stock","class":"","stockBreakdownTab":0}]}]},"orderButtonText":"Request a Sample","displayPrice":1.2,"displaySalePrice":null,"priceMessage":"1,20 €"},"largeSample":{"productId":209719,"stockMessage":{"productTypeID":null,"quantityMinimum":1.0,"quantityMaximum":99.0,"productTypeQuantityMaximum":null,"quantityIncrement":1.0,"reserveQuantityMaximum":null,"unit":"","allowStockCheck":false,"pieceBreakdownMinimum":null,"pieceBreakdownMaximum":null,"allowBackInStockReminder":false,"freeStock":null,"nextPOFreeStock":null,"nextPODueDate":null,"totalPOFreeStock":null,"basketQuantityThresholds":[{"minimum":0,"maximum":99999.99,"stockMessages":[{"stockMessage":" more due in (1-2 weeks)","class":"","stockBreakdownTab":1}]}]},"orderButtonText":"Add to Basket","displayPrice":null,"displaySalePrice":null,"priceMessage":null}}},"Product":{"productId":209717,"sortOrder":0,"productTypeId":15,"templateId":2,"code":"FDG3036/02","brand":"Designers Guild","gtin13":null,"name":"Abernethy - Emerald","AKA":null,"size":null,"imageId":146819,"imageAltText":"Abernethy - Emerald Cutting","imageTitleText":"Abernethy - Emerald Cutting","rRPMessage":null,"rLRRP":"158 € per metre","rLTradePrice":null,"displayPrice":null,"displaySalePrice":null,"priceMessage":null,"statusMessage":null,"urlSemantics":"fabric/designers-guild/abernethy-emerald-fabric","productPageId":38741,"url":"/be/fabric/designers-guild/abernethy-emerald-fabric/p38741","itemAvailability":"InStock","primaryProduct":true,"orderFormGroupId":null,"orderFormName":"Abernethy - Emerald","attributes":null,"orderFormGroup":null,"orderFormProperties":[{"key":"Colour","value":"Emerald"},{"key":"Code","value":"FDG3036/02"}],"controls":{"allowOrder":false,"allowReserve":false,"allowReserveWithBatchSample":false,"allowSample":true,"allowLargeSample":false,"allowBackInStockReminder":false,"disableOrder":false,"disableSample":false},"stockMessage":{"productTypeID":15,"quantityMinimum":1.0,"quantityMaximum":0.0,"productTypeQuantityMaximum":null,"quantityIncrement":0.1,"reserveQuantityMaximum":48.9,"unit":"m","allowStockCheck":false,"pieceBreakdownMinimum":1.0,"pieceBreakdownMaximum":50.0,"allowBackInStockReminder":false,"freeStock":48.9,"nextPOFreeStock":0.0,"nextPODueDate":null,"totalPOFreeStock":0.0,"basketQuantityThresholds":[{"minimum":0,"maximum":99999.99}]},"orderButtonText":"Add to Basket","reserveButtonText":"Reserve","reserveWithBatchSampleButtonText":"Reserve with Batch Sample","sample":{"productId":209718,"stockMessage":{"productTypeID":55,"quantityMinimum":1.0,"quantityMaximum":2.0,"productTypeQuantityMaximum":20.0,"quantityIncrement":1.0,"reserveQuantityMaximum":24.0,"unit":"","allowStockCheck":false,"pieceBreakdownMinimum":null,"pieceBreakdownMaximum":null,"allowBackInStockReminder":false,"freeStock":24.0,"nextPOFreeStock":99.0,"nextPODueDate":"2023-12-22","totalPOFreeStock":99.0,"basketQuantityThresholds":[{"minimum":0,"maximum":99999.99,"stockMessages":[{"stockMessage":"In stock","class":"","stockBreakdownTab":0}]}]},"orderButtonText":"Request a Sample","displayPrice":1.2,"displaySalePrice":null,"priceMessage":"1,20 €"},"largeSample":{"productId":209719,"stockMessage":{"productTypeID":null,"quantityMinimum":1.0,"quantityMaximum":99.0,"productTypeQuantityMaximum":null,"quantityIncrement":1.0,"reserveQuantityMaximum":null,"unit":"","allowStockCheck":false,"pieceBreakdownMinimum":null,"pieceBreakdownMaximum":null,"allowBackInStockReminder":false,"freeStock":null,"nextPOFreeStock":null,"nextPODueDate":null,"totalPOFreeStock":null,"basketQuantityThresholds":[{"minimum":0,"maximum":99999.99,"stockMessages":[{"stockMessage":" more due in (1-2 weeks)","class":"","stockBreakdownTab":1}]}]},"orderButtonText":"Add to Basket","displayPrice":null,"displaySalePrice":null,"priceMessage":null}},"Carousel":{"CarouselID":"#product-209717-carsouel","WrapperCSSClass":null,"AspectRatio":1.0,"Heading":"Abernethy - Emerald","Images":[{"ImageID":146819,"SortOrder":0,"AltText":"Abernethy - Emerald Cutting","Overlay":null,"MaxWidth":null,"ImageSize":1,"ForceLazyLoading":false}],"DisplayThumbnails":false,"DisplayDashes":true,"Interval":null,"PermitLargeImageModal":true},"ProductID":209717,"ProductTypeID":15,"ProductPageID":38741,"ProductCode":"FDG3036/02","Brand":"Designers Guild","OrderFormID":"#product-209717","OrderFormCarouselID":"#product-209717-slide","PrimaryProduct":true,"OrderFormGroupID":null,"OrderFormGroup":null,"Size":null,"OrderFormName":"Abernethy - Emerald","BasketName":"Abernethy - Emerald","SortOrder":0,"Attributes":null,"Image":{"imageId":146819,"templateImageId":2,"altText":"Abernethy - Emerald Cutting","titleText":"Abernethy - Emerald Cutting","sortOrder":0,"maxWidth":488},"OrderFormProperties":[{"Key":"Colour","Value":"Emerald"},{"Key":"Code","Value":"FDG3036/02"}],"AllowSample":true,"AllowLargeSample":false,"AllowOrder":false,"AllowReserve":false,"AllowReserveWithBatchCutting":false,"ClientProductViewModels":"productViewModel(209718, 1)","URLKeywords":"fabric/designers-guild/abernethy-emerald-fabric","ImageLinkToProductPage":true,"IsLifestyle":false,"IsHotspot":false}}]},{"ImageID":148613,"Hotspots":[{"X":1.90547775947282,"x":"calc(1.9055% - 12.5px)","Y":67.6106333113129,"y":"calc(67.6106% - 12.5px)","OverlayPosition":"top-left","Product":{"Solitary":false,"ProductBase":{"x":1.9054777594728169,"y":67.61063331131291,"product":{"productId":209437,"sortOrder":0,"productTypeId":15,"templateId":2,"code":"FDG3009/15","brand":"Designers Guild Essentials","gtin13":null,"name":"Loden - Leaf","AKA":null,"size":null,"imageId":148189,"imageAltText":"Loden - Leaf Cutting","imageTitleText":"Loden - Leaf Cutting","rRPMessage":null,"rLRRP":"86 € per metre","rLTradePrice":null,"displayPrice":null,"displaySalePrice":null,"priceMessage":null,"statusMessage":null,"urlSemantics":"fabric/designers-guild-essentials/loden-leaf-fabric","productPageId":38670,"url":"/be/fabric/designers-guild-essentials/loden-leaf-fabric/p38670","itemAvailability":"LimitedAvailability","primaryProduct":true,"orderFormGroupId":null,"orderFormName":"Loden - Leaf","attributes":null,"orderFormGroup":null,"orderFormProperties":[{"key":"Colour","value":"Leaf"},{"key":"Code","value":"FDG3009/15"}],"controls":{"allowOrder":false,"allowReserve":false,"allowReserveWithBatchSample":false,"allowSample":true,"allowLargeSample":false,"allowBackInStockReminder":false,"disableOrder":false,"disableSample":false},"stockMessage":{"productTypeID":15,"quantityMinimum":1.0,"quantityMaximum":0.0,"productTypeQuantityMaximum":null,"quantityIncrement":0.1,"reserveQuantityMaximum":3.5,"unit":"m","allowStockCheck":false,"pieceBreakdownMinimum":1.0,"pieceBreakdownMaximum":50.0,"allowBackInStockReminder":false,"freeStock":3.5,"nextPOFreeStock":0.0,"nextPODueDate":null,"totalPOFreeStock":0.0,"basketQuantityThresholds":[{"minimum":0,"maximum":99999.99}]},"orderButtonText":"Add to Basket","reserveButtonText":"Reserve","reserveWithBatchSampleButtonText":"Reserve with Batch Sample","sample":{"productId":211253,"stockMessage":{"productTypeID":55,"quantityMinimum":1.0,"quantityMaximum":2.0,"productTypeQuantityMaximum":20.0,"quantityIncrement":1.0,"reserveQuantityMaximum":33.0,"unit":"","allowStockCheck":false,"pieceBreakdownMinimum":null,"pieceBreakdownMaximum":null,"allowBackInStockReminder":false,"freeStock":33.0,"nextPOFreeStock":35.0,"nextPODueDate":"2023-12-22","totalPOFreeStock":35.0,"basketQuantityThresholds":[{"minimum":0,"maximum":99999.99,"stockMessages":[{"stockMessage":"In stock","class":"","stockBreakdownTab":0}]}]},"orderButtonText":"Request a Sample","displayPrice":1.2,"displaySalePrice":null,"priceMessage":"1,20 €"},"largeSample":{"productId":211254,"stockMessage":{"productTypeID":null,"quantityMinimum":1.0,"quantityMaximum":99.0,"productTypeQuantityMaximum":null,"quantityIncrement":1.0,"reserveQuantityMaximum":null,"unit":"","allowStockCheck":false,"pieceBreakdownMinimum":null,"pieceBreakdownMaximum":null,"allowBackInStockReminder":false,"freeStock":null,"nextPOFreeStock":null,"nextPODueDate":null,"totalPOFreeStock":null,"basketQuantityThresholds":[{"minimum":0,"maximum":99999.99,"stockMessages":[{"stockMessage":" more due in (1-2 weeks)","class":"","stockBreakdownTab":1}]}]},"orderButtonText":"Add to Basket","displayPrice":null,"displaySalePrice":null,"priceMessage":null}}},"Product":{"productId":209437,"sortOrder":0,"productTypeId":15,"templateId":2,"code":"FDG3009/15","brand":"Designers Guild Essentials","gtin13":null,"name":"Loden - Leaf","AKA":null,"size":null,"imageId":148189,"imageAltText":"Loden - Leaf Cutting","imageTitleText":"Loden - Leaf Cutting","rRPMessage":null,"rLRRP":"86 € per metre","rLTradePrice":null,"displayPrice":null,"displaySalePrice":null,"priceMessage":null,"statusMessage":null,"urlSemantics":"fabric/designers-guild-essentials/loden-leaf-fabric","productPageId":38670,"url":"/be/fabric/designers-guild-essentials/loden-leaf-fabric/p38670","itemAvailability":"LimitedAvailability","primaryProduct":true,"orderFormGroupId":null,"orderFormName":"Loden - Leaf","attributes":null,"orderFormGroup":null,"orderFormProperties":[{"key":"Colour","value":"Leaf"},{"key":"Code","value":"FDG3009/15"}],"controls":{"allowOrder":false,"allowReserve":false,"allowReserveWithBatchSample":false,"allowSample":true,"allowLargeSample":false,"allowBackInStockReminder":false,"disableOrder":false,"disableSample":false},"stockMessage":{"productTypeID":15,"quantityMinimum":1.0,"quantityMaximum":0.0,"productTypeQuantityMaximum":null,"quantityIncrement":0.1,"reserveQuantityMaximum":3.5,"unit":"m","allowStockCheck":false,"pieceBreakdownMinimum":1.0,"pieceBreakdownMaximum":50.0,"allowBackInStockReminder":false,"freeStock":3.5,"nextPOFreeStock":0.0,"nextPODueDate":null,"totalPOFreeStock":0.0,"basketQuantityThresholds":[{"minimum":0,"maximum":99999.99}]},"orderButtonText":"Add to Basket","reserveButtonText":"Reserve","reserveWithBatchSampleButtonText":"Reserve with Batch Sample","sample":{"productId":211253,"stockMessage":{"productTypeID":55,"quantityMinimum":1.0,"quantityMaximum":2.0,"productTypeQuantityMaximum":20.0,"quantityIncrement":1.0,"reserveQuantityMaximum":33.0,"unit":"","allowStockCheck":false,"pieceBreakdownMinimum":null,"pieceBreakdownMaximum":null,"allowBackInStockReminder":false,"freeStock":33.0,"nextPOFreeStock":35.0,"nextPODueDate":"2023-12-22","totalPOFreeStock":35.0,"basketQuantityThresholds":[{"minimum":0,"maximum":99999.99,"stockMessages":[{"stockMessage":"In stock","class":"","stockBreakdownTab":0}]}]},"orderButtonText":"Request a Sample","displayPrice":1.2,"displaySalePrice":null,"priceMessage":"1,20 €"},"largeSample":{"productId":211254,"stockMessage":{"productTypeID":null,"quantityMinimum":1.0,"quantityMaximum":99.0,"productTypeQuantityMaximum":null,"quantityIncrement":1.0,"reserveQuantityMaximum":null,"unit":"","allowStockCheck":false,"pieceBreakdownMinimum":null,"pieceBreakdownMaximum":null,"allowBackInStockReminder":false,"freeStock":null,"nextPOFreeStock":null,"nextPODueDate":null,"totalPOFreeStock":null,"basketQuantityThresholds":[{"minimum":0,"maximum":99999.99,"stockMessages":[{"stockMessage":" more due in (1-2 weeks)","class":"","stockBreakdownTab":1}]}]},"orderButtonText":"Add to Basket","displayPrice":null,"displaySalePrice":null,"priceMessage":null}},"Carousel":{"CarouselID":"#product-209437-carsouel","WrapperCSSClass":null,"AspectRatio":1.0,"Heading":"Loden - Leaf","Images":[{"ImageID":148189,"SortOrder":0,"AltText":"Loden - Leaf Cutting","Overlay":null,"MaxWidth":null,"ImageSize":1,"ForceLazyLoading":false}],"DisplayThumbnails":false,"DisplayDashes":true,"Interval":null,"PermitLargeImageModal":true},"ProductID":209437,"ProductTypeID":15,"ProductPageID":38670,"ProductCode":"FDG3009/15","Brand":"Designers Guild Essentials","OrderFormID":"#product-209437","OrderFormCarouselID":"#product-209437-slide","PrimaryProduct":true,"OrderFormGroupID":null,"OrderFormGroup":null,"Size":null,"OrderFormName":"Loden - Leaf","BasketName":"Loden - Leaf","SortOrder":0,"Attributes":null,"Image":{"imageId":148189,"templateImageId":2,"altText":"Loden - Leaf Cutting","titleText":"Loden - Leaf Cutting","sortOrder":0,"maxWidth":488},"OrderFormProperties":[{"Key":"Colour","Value":"Leaf"},{"Key":"Code","Value":"FDG3009/15"}],"AllowSample":true,"AllowLargeSample":false,"AllowOrder":false,"AllowReserve":false,"AllowReserveWithBatchCutting":false,"ClientProductViewModels":"productViewModel(211253, 1)","URLKeywords":"fabric/designers-guild-essentials/loden-leaf-fabric","ImageLinkToProductPage":true,"IsLifestyle":false,"IsHotspot":false}},{"X":6.84359949856653,"x":"calc(6.8436% - 12.5px)","Y":24.0291044908741,"y":"calc(24.0291% - 12.5px)","OverlayPosition":"top-left","Product":{"Solitary":false,"ProductBase":{"x":6.8435994985665287,"y":24.029104490874062,"product":{"productId":209325,"sortOrder":0,"productTypeId":15,"templateId":2,"code":"FDG3009/13","brand":"Designers Guild Essentials","gtin13":null,"name":"Loden - Emerald","AKA":null,"size":null,"imageId":148188,"imageAltText":"Loden - Emerald Cutting","imageTitleText":"Loden - Emerald Cutting","rRPMessage":null,"rLRRP":"86 € per metre","rLTradePrice":null,"displayPrice":null,"displaySalePrice":null,"priceMessage":null,"statusMessage":null,"urlSemantics":"fabric/designers-guild-essentials/loden-emerald-fabric","productPageId":38668,"url":"/be/fabric/designers-guild-essentials/loden-emerald-fabric/p38668","itemAvailability":"InStock","primaryProduct":true,"orderFormGroupId":null,"orderFormName":"Loden - Emerald","attributes":null,"orderFormGroup":null,"orderFormProperties":[{"key":"Colour","value":"Emerald"},{"key":"Code","value":"FDG3009/13"}],"controls":{"allowOrder":false,"allowReserve":false,"allowReserveWithBatchSample":false,"allowSample":true,"allowLargeSample":false,"allowBackInStockReminder":false,"disableOrder":false,"disableSample":false},"stockMessage":{"productTypeID":15,"quantityMinimum":1.0,"quantityMaximum":0.0,"productTypeQuantityMaximum":null,"quantityIncrement":0.1,"reserveQuantityMaximum":50.0,"unit":"m","allowStockCheck":false,"pieceBreakdownMinimum":1.0,"pieceBreakdownMaximum":50.0,"allowBackInStockReminder":false,"freeStock":51.37,"nextPOFreeStock":0.0,"nextPODueDate":null,"totalPOFreeStock":0.0,"basketQuantityThresholds":[{"minimum":0,"maximum":99999.99}]},"orderButtonText":"Add to Basket","reserveButtonText":"Reserve","reserveWithBatchSampleButtonText":"Reserve with Batch Sample","sample":{"productId":211251,"stockMessage":{"productTypeID":55,"quantityMinimum":1.0,"quantityMaximum":2.0,"productTypeQuantityMaximum":20.0,"quantityIncrement":1.0,"reserveQuantityMaximum":7.0,"unit":"","allowStockCheck":false,"pieceBreakdownMinimum":null,"pieceBreakdownMaximum":null,"allowBackInStockReminder":false,"freeStock":7.0,"nextPOFreeStock":25.0,"nextPODueDate":null,"totalPOFreeStock":25.0,"basketQuantityThresholds":[{"minimum":0,"maximum":99999.99,"stockMessages":[{"stockMessage":"7 in stock","class":"","stockBreakdownTab":0}]}]},"orderButtonText":"Request a Sample","displayPrice":1.2,"displaySalePrice":null,"priceMessage":"1,20 €"},"largeSample":{"productId":211252,"stockMessage":{"productTypeID":null,"quantityMinimum":1.0,"quantityMaximum":99.0,"productTypeQuantityMaximum":null,"quantityIncrement":1.0,"reserveQuantityMaximum":null,"unit":"","allowStockCheck":false,"pieceBreakdownMinimum":null,"pieceBreakdownMaximum":null,"allowBackInStockReminder":false,"freeStock":null,"nextPOFreeStock":null,"nextPODueDate":null,"totalPOFreeStock":null,"basketQuantityThresholds":[{"minimum":0,"maximum":99999.99,"stockMessages":[{"stockMessage":" more due in (1-2 weeks)","class":"","stockBreakdownTab":1}]}]},"orderButtonText":"Add to Basket","displayPrice":null,"displaySalePrice":null,"priceMessage":null}}},"Product":{"productId":209325,"sortOrder":0,"productTypeId":15,"templateId":2,"code":"FDG3009/13","brand":"Designers Guild Essentials","gtin13":null,"name":"Loden - Emerald","AKA":null,"size":null,"imageId":148188,"imageAltText":"Loden - Emerald Cutting","imageTitleText":"Loden - Emerald Cutting","rRPMessage":null,"rLRRP":"86 € per metre","rLTradePrice":null,"displayPrice":null,"displaySalePrice":null,"priceMessage":null,"statusMessage":null,"urlSemantics":"fabric/designers-guild-essentials/loden-emerald-fabric","productPageId":38668,"url":"/be/fabric/designers-guild-essentials/loden-emerald-fabric/p38668","itemAvailability":"InStock","primaryProduct":true,"orderFormGroupId":null,"orderFormName":"Loden - Emerald","attributes":null,"orderFormGroup":null,"orderFormProperties":[{"key":"Colour","value":"Emerald"},{"key":"Code","value":"FDG3009/13"}],"controls":{"allowOrder":false,"allowReserve":false,"allowReserveWithBatchSample":false,"allowSample":true,"allowLargeSample":false,"allowBackInStockReminder":false,"disableOrder":false,"disableSample":false},"stockMessage":{"productTypeID":15,"quantityMinimum":1.0,"quantityMaximum":0.0,"productTypeQuantityMaximum":null,"quantityIncrement":0.1,"reserveQuantityMaximum":50.0,"unit":"m","allowStockCheck":false,"pieceBreakdownMinimum":1.0,"pieceBreakdownMaximum":50.0,"allowBackInStockReminder":false,"freeStock":51.37,"nextPOFreeStock":0.0,"nextPODueDate":null,"totalPOFreeStock":0.0,"basketQuantityThresholds":[{"minimum":0,"maximum":99999.99}]},"orderButtonText":"Add to Basket","reserveButtonText":"Reserve","reserveWithBatchSampleButtonText":"Reserve with Batch Sample","sample":{"productId":211251,"stockMessage":{"productTypeID":55,"quantityMinimum":1.0,"quantityMaximum":2.0,"productTypeQuantityMaximum":20.0,"quantityIncrement":1.0,"reserveQuantityMaximum":7.0,"unit":"","allowStockCheck":false,"pieceBreakdownMinimum":null,"pieceBreakdownMaximum":null,"allowBackInStockReminder":false,"freeStock":7.0,"nextPOFreeStock":25.0,"nextPODueDate":null,"totalPOFreeStock":25.0,"basketQuantityThresholds":[{"minimum":0,"maximum":99999.99,"stockMessages":[{"stockMessage":"7 in stock","class":"","stockBreakdownTab":0}]}]},"orderButtonText":"Request a Sample","displayPrice":1.2,"displaySalePrice":null,"priceMessage":"1,20 €"},"largeSample":{"productId":211252,"stockMessage":{"productTypeID":null,"quantityMinimum":1.0,"quantityMaximum":99.0,"productTypeQuantityMaximum":null,"quantityIncrement":1.0,"reserveQuantityMaximum":null,"unit":"","allowStockCheck":false,"pieceBreakdownMinimum":null,"pieceBreakdownMaximum":null,"allowBackInStockReminder":false,"freeStock":null,"nextPOFreeStock":null,"nextPODueDate":null,"totalPOFreeStock":null,"basketQuantityThresholds":[{"minimum":0,"maximum":99999.99,"stockMessages":[{"stockMessage":" more due in (1-2 weeks)","class":"","stockBreakdownTab":1}]}]},"orderButtonText":"Add to Basket","displayPrice":null,"displaySalePrice":null,"priceMessage":null}},"Carousel":{"CarouselID":"#product-209325-carsouel","WrapperCSSClass":null,"AspectRatio":1.0,"Heading":"Loden - Emerald","Images":[{"ImageID":148188,"SortOrder":0,"AltText":"Loden - Emerald Cutting","Overlay":null,"MaxWidth":null,"ImageSize":1,"ForceLazyLoading":false}],"DisplayThumbnails":false,"DisplayDashes":true,"Interval":null,"PermitLargeImageModal":true},"ProductID":209325,"ProductTypeID":15,"ProductPageID":38668,"ProductCode":"FDG3009/13","Brand":"Designers Guild Essentials","OrderFormID":"#product-209325","OrderFormCarouselID":"#product-209325-slide","PrimaryProduct":true,"OrderFormGroupID":null,"OrderFormGroup":null,"Size":null,"OrderFormName":"Loden - Emerald","BasketName":"Loden - Emerald","SortOrder":0,"Attributes":null,"Image":{"imageId":148188,"templateImageId":2,"altText":"Loden - Emerald Cutting","titleText":"Loden - Emerald Cutting","sortOrder":0,"maxWidth":488},"OrderFormProperties":[{"Key":"Colour","Value":"Emerald"},{"Key":"Code","Value":"FDG3009/13"}],"AllowSample":true,"AllowLargeSample":false,"AllowOrder":false,"AllowReserve":false,"AllowReserveWithBatchCutting":false,"ClientProductViewModels":"productViewModel(211251, 1)","URLKeywords":"fabric/designers-guild-essentials/loden-emerald-fabric","ImageLinkToProductPage":true,"IsLifestyle":false,"IsHotspot":false}},{"X":17.8016235753771,"x":"calc(17.8016% - 12.5px)","Y":45.661450754667,"y":"calc(45.6615% - 12.5px)","OverlayPosition":"top-left","Product":{"Solitary":false,"ProductBase":{"x":17.801623575377111,"y":45.661450754667023,"product":{"productId":211248,"sortOrder":0,"productTypeId":15,"templateId":2,"code":"FDG3009/11","brand":"Designers Guild Essentials","gtin13":null,"name":"Loden - Eau de Nil","AKA":null,"size":null,"imageId":148185,"imageAltText":"Loden - Eau De Nil Cutting","imageTitleText":"Loden - Eau De Nil Cutting","rRPMessage":null,"rLRRP":"86 € per metre","rLTradePrice":null,"displayPrice":null,"displaySalePrice":null,"priceMessage":null,"statusMessage":null,"urlSemantics":"fabric/designers-guild-essentials/loden-eau-de-nil-fabric","productPageId":38666,"url":"/be/fabric/designers-guild-essentials/loden-eau-de-nil-fabric/p38666","itemAvailability":"InStock","primaryProduct":true,"orderFormGroupId":null,"orderFormName":"Loden - Eau de Nil","attributes":null,"orderFormGroup":null,"orderFormProperties":[{"key":"Colour","value":"Eau de Nil"},{"key":"Code","value":"FDG3009/11"}],"controls":{"allowOrder":false,"allowReserve":false,"allowReserveWithBatchSample":false,"allowSample":true,"allowLargeSample":false,"allowBackInStockReminder":false,"disableOrder":false,"disableSample":false},"stockMessage":{"productTypeID":15,"quantityMinimum":1.0,"quantityMaximum":0.0,"productTypeQuantityMaximum":null,"quantityIncrement":0.1,"reserveQuantityMaximum":21.5,"unit":"m","allowStockCheck":false,"pieceBreakdownMinimum":1.0,"pieceBreakdownMaximum":50.0,"allowBackInStockReminder":false,"freeStock":21.5,"nextPOFreeStock":0.0,"nextPODueDate":null,"totalPOFreeStock":0.0,"basketQuantityThresholds":[{"minimum":0,"maximum":99999.99}]},"orderButtonText":"Add to Basket","reserveButtonText":"Reserve","reserveWithBatchSampleButtonText":"Reserve with Batch Sample","sample":{"productId":211249,"stockMessage":{"productTypeID":55,"quantityMinimum":1.0,"quantityMaximum":2.0,"productTypeQuantityMaximum":20.0,"quantityIncrement":1.0,"reserveQuantityMaximum":17.0,"unit":"","allowStockCheck":false,"pieceBreakdownMinimum":null,"pieceBreakdownMaximum":null,"allowBackInStockReminder":false,"freeStock":17.0,"nextPOFreeStock":99.0,"nextPODueDate":"2023-12-22","totalPOFreeStock":99.0,"basketQuantityThresholds":[{"minimum":0,"maximum":99999.99,"stockMessages":[{"stockMessage":"In stock","class":"","stockBreakdownTab":0}]}]},"orderButtonText":"Request a Sample","displayPrice":1.2,"displaySalePrice":null,"priceMessage":"1,20 €"},"largeSample":{"productId":211250,"stockMessage":{"productTypeID":null,"quantityMinimum":1.0,"quantityMaximum":99.0,"productTypeQuantityMaximum":null,"quantityIncrement":1.0,"reserveQuantityMaximum":null,"unit":"","allowStockCheck":false,"pieceBreakdownMinimum":null,"pieceBreakdownMaximum":null,"allowBackInStockReminder":false,"freeStock":null,"nextPOFreeStock":null,"nextPODueDate":null,"totalPOFreeStock":null,"basketQuantityThresholds":[{"minimum":0,"maximum":99999.99,"stockMessages":[{"stockMessage":" more due in (1-2 weeks)","class":"","stockBreakdownTab":1}]}]},"orderButtonText":"Add to Basket","displayPrice":null,"displaySalePrice":null,"priceMessage":null}}},"Product":{"productId":211248,"sortOrder":0,"productTypeId":15,"templateId":2,"code":"FDG3009/11","brand":"Designers Guild Essentials","gtin13":null,"name":"Loden - Eau de Nil","AKA":null,"size":null,"imageId":148185,"imageAltText":"Loden - Eau De Nil Cutting","imageTitleText":"Loden - Eau De Nil Cutting","rRPMessage":null,"rLRRP":"86 € per metre","rLTradePrice":null,"displayPrice":null,"displaySalePrice":null,"priceMessage":null,"statusMessage":null,"urlSemantics":"fabric/designers-guild-essentials/loden-eau-de-nil-fabric","productPageId":38666,"url":"/be/fabric/designers-guild-essentials/loden-eau-de-nil-fabric/p38666","itemAvailability":"InStock","primaryProduct":true,"orderFormGroupId":null,"orderFormName":"Loden - Eau de Nil","attributes":null,"orderFormGroup":null,"orderFormProperties":[{"key":"Colour","value":"Eau de Nil"},{"key":"Code","value":"FDG3009/11"}],"controls":{"allowOrder":false,"allowReserve":false,"allowReserveWithBatchSample":false,"allowSample":true,"allowLargeSample":false,"allowBackInStockReminder":false,"disableOrder":false,"disableSample":false},"stockMessage":{"productTypeID":15,"quantityMinimum":1.0,"quantityMaximum":0.0,"productTypeQuantityMaximum":null,"quantityIncrement":0.1,"reserveQuantityMaximum":21.5,"unit":"m","allowStockCheck":false,"pieceBreakdownMinimum":1.0,"pieceBreakdownMaximum":50.0,"allowBackInStockReminder":false,"freeStock":21.5,"nextPOFreeStock":0.0,"nextPODueDate":null,"totalPOFreeStock":0.0,"basketQuantityThresholds":[{"minimum":0,"maximum":99999.99}]},"orderButtonText":"Add to Basket","reserveButtonText":"Reserve","reserveWithBatchSampleButtonText":"Reserve with Batch Sample","sample":{"productId":211249,"stockMessage":{"productTypeID":55,"quantityMinimum":1.0,"quantityMaximum":2.0,"productTypeQuantityMaximum":20.0,"quantityIncrement":1.0,"reserveQuantityMaximum":17.0,"unit":"","allowStockCheck":false,"pieceBreakdownMinimum":null,"pieceBreakdownMaximum":null,"allowBackInStockReminder":false,"freeStock":17.0,"nextPOFreeStock":99.0,"nextPODueDate":"2023-12-22","totalPOFreeStock":99.0,"basketQuantityThresholds":[{"minimum":0,"maximum":99999.99,"stockMessages":[{"stockMessage":"In stock","class":"","stockBreakdownTab":0}]}]},"orderButtonText":"Request a Sample","displayPrice":1.2,"displaySalePrice":null,"priceMessage":"1,20 €"},"largeSample":{"productId":211250,"stockMessage":{"productTypeID":null,"quantityMinimum":1.0,"quantityMaximum":99.0,"productTypeQuantityMaximum":null,"quantityIncrement":1.0,"reserveQuantityMaximum":null,"unit":"","allowStockCheck":false,"pieceBreakdownMinimum":null,"pieceBreakdownMaximum":null,"allowBackInStockReminder":false,"freeStock":null,"nextPOFreeStock":null,"nextPODueDate":null,"totalPOFreeStock":null,"basketQuantityThresholds":[{"minimum":0,"maximum":99999.99,"stockMessages":[{"stockMessage":" more due in (1-2 weeks)","class":"","stockBreakdownTab":1}]}]},"orderButtonText":"Add to Basket","displayPrice":null,"displaySalePrice":null,"priceMessage":null}},"Carousel":{"CarouselID":"#product-211248-carsouel","WrapperCSSClass":null,"AspectRatio":1.0,"Heading":"Loden - Eau de Nil","Images":[{"ImageID":148185,"SortOrder":0,"AltText":"Loden - Eau De Nil Cutting","Overlay":null,"MaxWidth":null,"ImageSize":1,"ForceLazyLoading":false}],"DisplayThumbnails":false,"DisplayDashes":true,"Interval":null,"PermitLargeImageModal":true},"ProductID":211248,"ProductTypeID":15,"ProductPageID":38666,"ProductCode":"FDG3009/11","Brand":"Designers Guild Essentials","OrderFormID":"#product-211248","OrderFormCarouselID":"#product-211248-slide","PrimaryProduct":true,"OrderFormGroupID":null,"OrderFormGroup":null,"Size":null,"OrderFormName":"Loden - Eau de Nil","BasketName":"Loden - Eau de Nil","SortOrder":0,"Attributes":null,"Image":{"imageId":148185,"templateImageId":2,"altText":"Loden - Eau De Nil Cutting","titleText":"Loden - Eau De Nil Cutting","sortOrder":0,"maxWidth":488},"OrderFormProperties":[{"Key":"Colour","Value":"Eau de Nil"},{"Key":"Code","Value":"FDG3009/11"}],"AllowSample":true,"AllowLargeSample":false,"AllowOrder":false,"AllowReserve":false,"AllowReserveWithBatchCutting":false,"ClientProductViewModels":"productViewModel(211249, 1)","URLKeywords":"fabric/designers-guild-essentials/loden-eau-de-nil-fabric","ImageLinkToProductPage":true,"IsLifestyle":false,"IsHotspot":false}},{"X":33.54752074592,"x":"calc(33.5475% - 12.5px)","Y":55.5926638593812,"y":"calc(55.5927% - 12.5px)","OverlayPosition":"top-left","Product":{"Solitary":false,"ProductBase":{"x":33.54752074592,"y":55.59266385938119,"product":{"productId":211245,"sortOrder":0,"productTypeId":15,"templateId":2,"code":"FDG3009/10","brand":"Designers Guild Essentials","gtin13":null,"name":"Loden - Dew","AKA":null,"size":null,"imageId":148186,"imageAltText":"Loden - Dew Cutting","imageTitleText":"Loden - Dew Cutting","rRPMessage":null,"rLRRP":"86 € per metre","rLTradePrice":null,"displayPrice":null,"displaySalePrice":null,"priceMessage":null,"statusMessage":null,"urlSemantics":"fabric/designers-guild-essentials/loden-dew-fabric","productPageId":38665,"url":"/be/fabric/designers-guild-essentials/loden-dew-fabric/p38665","itemAvailability":"InStock","primaryProduct":true,"orderFormGroupId":null,"orderFormName":"Loden - Dew","attributes":null,"orderFormGroup":null,"orderFormProperties":[{"key":"Colour","value":"Dew"},{"key":"Code","value":"FDG3009/10"}],"controls":{"allowOrder":false,"allowReserve":false,"allowReserveWithBatchSample":false,"allowSample":true,"allowLargeSample":false,"allowBackInStockReminder":false,"disableOrder":false,"disableSample":false},"stockMessage":{"productTypeID":15,"quantityMinimum":1.0,"quantityMaximum":0.0,"productTypeQuantityMaximum":null,"quantityIncrement":0.1,"reserveQuantityMaximum":49.0,"unit":"m","allowStockCheck":false,"pieceBreakdownMinimum":1.0,"pieceBreakdownMaximum":50.0,"allowBackInStockReminder":false,"freeStock":49.0,"nextPOFreeStock":0.0,"nextPODueDate":null,"totalPOFreeStock":0.0,"basketQuantityThresholds":[{"minimum":0,"maximum":99999.99}]},"orderButtonText":"Add to Basket","reserveButtonText":"Reserve","reserveWithBatchSampleButtonText":"Reserve with Batch Sample","sample":{"productId":211246,"stockMessage":{"productTypeID":55,"quantityMinimum":1.0,"quantityMaximum":2.0,"productTypeQuantityMaximum":20.0,"quantityIncrement":1.0,"reserveQuantityMaximum":9.0,"unit":"","allowStockCheck":false,"pieceBreakdownMinimum":null,"pieceBreakdownMaximum":null,"allowBackInStockReminder":false,"freeStock":9.0,"nextPOFreeStock":99.0,"nextPODueDate":"2023-12-22","totalPOFreeStock":99.0,"basketQuantityThresholds":[{"minimum":0,"maximum":99999.99,"stockMessages":[{"stockMessage":"9 in stock","class":"","stockBreakdownTab":0}]}]},"orderButtonText":"Request a Sample","displayPrice":1.2,"displaySalePrice":null,"priceMessage":"1,20 €"},"largeSample":{"productId":211247,"stockMessage":{"productTypeID":null,"quantityMinimum":1.0,"quantityMaximum":99.0,"productTypeQuantityMaximum":null,"quantityIncrement":1.0,"reserveQuantityMaximum":null,"unit":"","allowStockCheck":false,"pieceBreakdownMinimum":null,"pieceBreakdownMaximum":null,"allowBackInStockReminder":false,"freeStock":null,"nextPOFreeStock":null,"nextPODueDate":null,"totalPOFreeStock":null,"basketQuantityThresholds":[{"minimum":0,"maximum":99999.99,"stockMessages":[{"stockMessage":" more due in (1-2 weeks)","class":"","stockBreakdownTab":1}]}]},"orderButtonText":"Add to Basket","displayPrice":null,"displaySalePrice":null,"priceMessage":null}}},"Product":{"productId":211245,"sortOrder":0,"productTypeId":15,"templateId":2,"code":"FDG3009/10","brand":"Designers Guild Essentials","gtin13":null,"name":"Loden - Dew","AKA":null,"size":null,"imageId":148186,"imageAltText":"Loden - Dew Cutting","imageTitleText":"Loden - Dew Cutting","rRPMessage":null,"rLRRP":"86 € per metre","rLTradePrice":null,"displayPrice":null,"displaySalePrice":null,"priceMessage":null,"statusMessage":null,"urlSemantics":"fabric/designers-guild-essentials/loden-dew-fabric","productPageId":38665,"url":"/be/fabric/designers-guild-essentials/loden-dew-fabric/p38665","itemAvailability":"InStock","primaryProduct":true,"orderFormGroupId":null,"orderFormName":"Loden - Dew","attributes":null,"orderFormGroup":null,"orderFormProperties":[{"key":"Colour","value":"Dew"},{"key":"Code","value":"FDG3009/10"}],"controls":{"allowOrder":false,"allowReserve":false,"allowReserveWithBatchSample":false,"allowSample":true,"allowLargeSample":false,"allowBackInStockReminder":false,"disableOrder":false,"disableSample":false},"stockMessage":{"productTypeID":15,"quantityMinimum":1.0,"quantityMaximum":0.0,"productTypeQuantityMaximum":null,"quantityIncrement":0.1,"reserveQuantityMaximum":49.0,"unit":"m","allowStockCheck":false,"pieceBreakdownMinimum":1.0,"pieceBreakdownMaximum":50.0,"allowBackInStockReminder":false,"freeStock":49.0,"nextPOFreeStock":0.0,"nextPODueDate":null,"totalPOFreeStock":0.0,"basketQuantityThresholds":[{"minimum":0,"maximum":99999.99}]},"orderButtonText":"Add to Basket","reserveButtonText":"Reserve","reserveWithBatchSampleButtonText":"Reserve with Batch Sample","sample":{"productId":211246,"stockMessage":{"productTypeID":55,"quantityMinimum":1.0,"quantityMaximum":2.0,"productTypeQuantityMaximum":20.0,"quantityIncrement":1.0,"reserveQuantityMaximum":9.0,"unit":"","allowStockCheck":false,"pieceBreakdownMinimum":null,"pieceBreakdownMaximum":null,"allowBackInStockReminder":false,"freeStock":9.0,"nextPOFreeStock":99.0,"nextPODueDate":"2023-12-22","totalPOFreeStock":99.0,"basketQuantityThresholds":[{"minimum":0,"maximum":99999.99,"stockMessages":[{"stockMessage":"9 in stock","class":"","stockBreakdownTab":0}]}]},"orderButtonText":"Request a Sample","displayPrice":1.2,"displaySalePrice":null,"priceMessage":"1,20 €"},"largeSample":{"productId":211247,"stockMessage":{"productTypeID":null,"quantityMinimum":1.0,"quantityMaximum":99.0,"productTypeQuantityMaximum":null,"quantityIncrement":1.0,"reserveQuantityMaximum":null,"unit":"","allowStockCheck":false,"pieceBreakdownMinimum":null,"pieceBreakdownMaximum":null,"allowBackInStockReminder":false,"freeStock":null,"nextPOFreeStock":null,"nextPODueDate":null,"totalPOFreeStock":null,"basketQuantityThresholds":[{"minimum":0,"maximum":99999.99,"stockMessages":[{"stockMessage":" more due in (1-2 weeks)","class":"","stockBreakdownTab":1}]}]},"orderButtonText":"Add to Basket","displayPrice":null,"displaySalePrice":null,"priceMessage":null}},"Carousel":{"CarouselID":"#product-211245-carsouel","WrapperCSSClass":null,"AspectRatio":1.0,"Heading":"Loden - Dew","Images":[{"ImageID":148186,"SortOrder":0,"AltText":"Loden - Dew Cutting","Overlay":null,"MaxWidth":null,"ImageSize":1,"ForceLazyLoading":false}],"DisplayThumbnails":false,"DisplayDashes":true,"Interval":null,"PermitLargeImageModal":true},"ProductID":211245,"ProductTypeID":15,"ProductPageID":38665,"ProductCode":"FDG3009/10","Brand":"Designers Guild Essentials","OrderFormID":"#product-211245","OrderFormCarouselID":"#product-211245-slide","PrimaryProduct":true,"OrderFormGroupID":null,"OrderFormGroup":null,"Size":null,"OrderFormName":"Loden - Dew","BasketName":"Loden - Dew","SortOrder":0,"Attributes":null,"Image":{"imageId":148186,"templateImageId":2,"altText":"Loden - Dew Cutting","titleText":"Loden - Dew Cutting","sortOrder":0,"maxWidth":488},"OrderFormProperties":[{"Key":"Colour","Value":"Dew"},{"Key":"Code","Value":"FDG3009/10"}],"AllowSample":true,"AllowLargeSample":false,"AllowOrder":false,"AllowReserve":false,"AllowReserveWithBatchCutting":false,"ClientProductViewModels":"productViewModel(211246, 1)","URLKeywords":"fabric/designers-guild-essentials/loden-dew-fabric","ImageLinkToProductPage":true,"IsLifestyle":false,"IsHotspot":false}},{"X":44.4053792183639,"x":"calc(44.4054% - 12.5px)","Y":55.7565427603667,"y":"calc(55.7565% - 12.5px)","OverlayPosition":"top-left","Product":{"Solitary":false,"ProductBase":{"x":44.405379218363883,"y":55.7565427603667,"product":{"productId":211233,"sortOrder":0,"productTypeId":15,"templateId":2,"code":"FDG3009/06","brand":"Designers Guild Essentials","gtin13":null,"name":"Loden - Teal","AKA":null,"size":null,"imageId":148178,"imageAltText":"Loden - Teal Cutting","imageTitleText":"Loden - Teal Cutting","rRPMessage":null,"rLRRP":"86 € per metre","rLTradePrice":null,"displayPrice":null,"displaySalePrice":null,"priceMessage":null,"statusMessage":null,"urlSemantics":"fabric/designers-guild-essentials/loden-teal-fabric","productPageId":38661,"url":"/be/fabric/designers-guild-essentials/loden-teal-fabric/p38661","itemAvailability":"InStock","primaryProduct":true,"orderFormGroupId":null,"orderFormName":"Loden - Teal","attributes":null,"orderFormGroup":null,"orderFormProperties":[{"key":"Colour","value":"Teal"},{"key":"Code","value":"FDG3009/06"}],"controls":{"allowOrder":false,"allowReserve":false,"allowReserveWithBatchSample":false,"allowSample":true,"allowLargeSample":false,"allowBackInStockReminder":false,"disableOrder":false,"disableSample":false},"stockMessage":{"productTypeID":15,"quantityMinimum":1.0,"quantityMaximum":0.0,"productTypeQuantityMaximum":null,"quantityIncrement":0.1,"reserveQuantityMaximum":31.6,"unit":"m","allowStockCheck":false,"pieceBreakdownMinimum":1.0,"pieceBreakdownMaximum":50.0,"allowBackInStockReminder":false,"freeStock":31.6,"nextPOFreeStock":0.0,"nextPODueDate":null,"totalPOFreeStock":0.0,"basketQuantityThresholds":[{"minimum":0,"maximum":99999.99}]},"orderButtonText":"Add to Basket","reserveButtonText":"Reserve","reserveWithBatchSampleButtonText":"Reserve with Batch Sample","sample":{"productId":211234,"stockMessage":{"productTypeID":55,"quantityMinimum":1.0,"quantityMaximum":2.0,"productTypeQuantityMaximum":20.0,"quantityIncrement":1.0,"reserveQuantityMaximum":22.0,"unit":"","allowStockCheck":false,"pieceBreakdownMinimum":null,"pieceBreakdownMaximum":null,"allowBackInStockReminder":false,"freeStock":22.0,"nextPOFreeStock":99.0,"nextPODueDate":"2023-12-22","totalPOFreeStock":99.0,"basketQuantityThresholds":[{"minimum":0,"maximum":99999.99,"stockMessages":[{"stockMessage":"In stock","class":"","stockBreakdownTab":0}]}]},"orderButtonText":"Request a Sample","displayPrice":1.2,"displaySalePrice":null,"priceMessage":"1,20 €"},"largeSample":{"productId":211235,"stockMessage":{"productTypeID":null,"quantityMinimum":1.0,"quantityMaximum":99.0,"productTypeQuantityMaximum":null,"quantityIncrement":1.0,"reserveQuantityMaximum":null,"unit":"","allowStockCheck":false,"pieceBreakdownMinimum":null,"pieceBreakdownMaximum":null,"allowBackInStockReminder":false,"freeStock":null,"nextPOFreeStock":null,"nextPODueDate":null,"totalPOFreeStock":null,"basketQuantityThresholds":[{"minimum":0,"maximum":99999.99,"stockMessages":[{"stockMessage":" more due in (1-2 weeks)","class":"","stockBreakdownTab":1}]}]},"orderButtonText":"Add to Basket","displayPrice":null,"displaySalePrice":null,"priceMessage":null}}},"Product":{"productId":211233,"sortOrder":0,"productTypeId":15,"templateId":2,"code":"FDG3009/06","brand":"Designers Guild Essentials","gtin13":null,"name":"Loden - Teal","AKA":null,"size":null,"imageId":148178,"imageAltText":"Loden - Teal Cutting","imageTitleText":"Loden - Teal Cutting","rRPMessage":null,"rLRRP":"86 € per metre","rLTradePrice":null,"displayPrice":null,"displaySalePrice":null,"priceMessage":null,"statusMessage":null,"urlSemantics":"fabric/designers-guild-essentials/loden-teal-fabric","productPageId":38661,"url":"/be/fabric/designers-guild-essentials/loden-teal-fabric/p38661","itemAvailability":"InStock","primaryProduct":true,"orderFormGroupId":null,"orderFormName":"Loden - Teal","attributes":null,"orderFormGroup":null,"orderFormProperties":[{"key":"Colour","value":"Teal"},{"key":"Code","value":"FDG3009/06"}],"controls":{"allowOrder":false,"allowReserve":false,"allowReserveWithBatchSample":false,"allowSample":true,"allowLargeSample":false,"allowBackInStockReminder":false,"disableOrder":false,"disableSample":false},"stockMessage":{"productTypeID":15,"quantityMinimum":1.0,"quantityMaximum":0.0,"productTypeQuantityMaximum":null,"quantityIncrement":0.1,"reserveQuantityMaximum":31.6,"unit":"m","allowStockCheck":false,"pieceBreakdownMinimum":1.0,"pieceBreakdownMaximum":50.0,"allowBackInStockReminder":false,"freeStock":31.6,"nextPOFreeStock":0.0,"nextPODueDate":null,"totalPOFreeStock":0.0,"basketQuantityThresholds":[{"minimum":0,"maximum":99999.99}]},"orderButtonText":"Add to Basket","reserveButtonText":"Reserve","reserveWithBatchSampleButtonText":"Reserve with Batch Sample","sample":{"productId":211234,"stockMessage":{"productTypeID":55,"quantityMinimum":1.0,"quantityMaximum":2.0,"productTypeQuantityMaximum":20.0,"quantityIncrement":1.0,"reserveQuantityMaximum":22.0,"unit":"","allowStockCheck":false,"pieceBreakdownMinimum":null,"pieceBreakdownMaximum":null,"allowBackInStockReminder":false,"freeStock":22.0,"nextPOFreeStock":99.0,"nextPODueDate":"2023-12-22","totalPOFreeStock":99.0,"basketQuantityThresholds":[{"minimum":0,"maximum":99999.99,"stockMessages":[{"stockMessage":"In stock","class":"","stockBreakdownTab":0}]}]},"orderButtonText":"Request a Sample","displayPrice":1.2,"displaySalePrice":null,"priceMessage":"1,20 €"},"largeSample":{"productId":211235,"stockMessage":{"productTypeID":null,"quantityMinimum":1.0,"quantityMaximum":99.0,"productTypeQuantityMaximum":null,"quantityIncrement":1.0,"reserveQuantityMaximum":null,"unit":"","allowStockCheck":false,"pieceBreakdownMinimum":null,"pieceBreakdownMaximum":null,"allowBackInStockReminder":false,"freeStock":null,"nextPOFreeStock":null,"nextPODueDate":null,"totalPOFreeStock":null,"basketQuantityThresholds":[{"minimum":0,"maximum":99999.99,"stockMessages":[{"stockMessage":" more due in (1-2 weeks)","class":"","stockBreakdownTab":1}]}]},"orderButtonText":"Add to Basket","displayPrice":null,"displaySalePrice":null,"priceMessage":null}},"Carousel":{"CarouselID":"#product-211233-carsouel","WrapperCSSClass":null,"AspectRatio":1.0,"Heading":"Loden - Teal","Images":[{"ImageID":148178,"SortOrder":0,"AltText":"Loden - Teal Cutting","Overlay":null,"MaxWidth":null,"ImageSize":1,"ForceLazyLoading":false}],"DisplayThumbnails":false,"DisplayDashes":true,"Interval":null,"PermitLargeImageModal":true},"ProductID":211233,"ProductTypeID":15,"ProductPageID":38661,"ProductCode":"FDG3009/06","Brand":"Designers Guild Essentials","OrderFormID":"#product-211233","OrderFormCarouselID":"#product-211233-slide","PrimaryProduct":true,"OrderFormGroupID":null,"OrderFormGroup":null,"Size":null,"OrderFormName":"Loden - Teal","BasketName":"Loden - Teal","SortOrder":0,"Attributes":null,"Image":{"imageId":148178,"templateImageId":2,"altText":"Loden - Teal Cutting","titleText":"Loden - Teal Cutting","sortOrder":0,"maxWidth":488},"OrderFormProperties":[{"Key":"Colour","Value":"Teal"},{"Key":"Code","Value":"FDG3009/06"}],"AllowSample":true,"AllowLargeSample":false,"AllowOrder":false,"AllowReserve":false,"AllowReserveWithBatchCutting":false,"ClientProductViewModels":"productViewModel(211234, 1)","URLKeywords":"fabric/designers-guild-essentials/loden-teal-fabric","ImageLinkToProductPage":true,"IsLifestyle":false,"IsHotspot":false}},{"X":54.7724287608114,"x":"calc(54.7724% - 12.5px)","Y":40.0567056523956,"y":"calc(40.0567% - 12.5px)","OverlayPosition":"top-right","Product":{"Solitary":false,"ProductBase":{"x":54.772428760811373,"y":40.056705652395557,"product":{"productId":211236,"sortOrder":0,"productTypeId":15,"templateId":2,"code":"FDG3009/07","brand":"Designers Guild Essentials","gtin13":null,"name":"Loden - Azure","AKA":null,"size":null,"imageId":148181,"imageAltText":"Loden - Azure Cutting","imageTitleText":"Loden - Azure Cutting","rRPMessage":null,"rLRRP":"86 € per metre","rLTradePrice":null,"displayPrice":null,"displaySalePrice":null,"priceMessage":null,"statusMessage":null,"urlSemantics":"fabric/designers-guild-essentials/loden-azure-fabric","productPageId":38662,"url":"/be/fabric/designers-guild-essentials/loden-azure-fabric/p38662","itemAvailability":"InStock","primaryProduct":true,"orderFormGroupId":null,"orderFormName":"Loden - Azure","attributes":null,"orderFormGroup":null,"orderFormProperties":[{"key":"Colour","value":"Azure"},{"key":"Code","value":"FDG3009/07"}],"controls":{"allowOrder":false,"allowReserve":false,"allowReserveWithBatchSample":false,"allowSample":true,"allowLargeSample":false,"allowBackInStockReminder":false,"disableOrder":false,"disableSample":false},"stockMessage":{"productTypeID":15,"quantityMinimum":1.0,"quantityMaximum":0.0,"productTypeQuantityMaximum":null,"quantityIncrement":0.1,"reserveQuantityMaximum":27.07,"unit":"m","allowStockCheck":false,"pieceBreakdownMinimum":1.0,"pieceBreakdownMaximum":50.0,"allowBackInStockReminder":false,"freeStock":27.07,"nextPOFreeStock":0.0,"nextPODueDate":null,"totalPOFreeStock":0.0,"basketQuantityThresholds":[{"minimum":0,"maximum":99999.99}]},"orderButtonText":"Add to Basket","reserveButtonText":"Reserve","reserveWithBatchSampleButtonText":"Reserve with Batch Sample","sample":{"productId":211237,"stockMessage":{"productTypeID":55,"quantityMinimum":1.0,"quantityMaximum":2.0,"productTypeQuantityMaximum":20.0,"quantityIncrement":1.0,"reserveQuantityMaximum":43.0,"unit":"","allowStockCheck":false,"pieceBreakdownMinimum":null,"pieceBreakdownMaximum":null,"allowBackInStockReminder":false,"freeStock":43.0,"nextPOFreeStock":99.0,"nextPODueDate":"2023-12-22","totalPOFreeStock":99.0,"basketQuantityThresholds":[{"minimum":0,"maximum":99999.99,"stockMessages":[{"stockMessage":"In stock","class":"","stockBreakdownTab":0}]}]},"orderButtonText":"Request a Sample","displayPrice":1.2,"displaySalePrice":null,"priceMessage":"1,20 €"},"largeSample":{"productId":211238,"stockMessage":{"productTypeID":null,"quantityMinimum":1.0,"quantityMaximum":99.0,"productTypeQuantityMaximum":null,"quantityIncrement":1.0,"reserveQuantityMaximum":null,"unit":"","allowStockCheck":false,"pieceBreakdownMinimum":null,"pieceBreakdownMaximum":null,"allowBackInStockReminder":false,"freeStock":null,"nextPOFreeStock":null,"nextPODueDate":null,"totalPOFreeStock":null,"basketQuantityThresholds":[{"minimum":0,"maximum":99999.99,"stockMessages":[{"stockMessage":" more due in (1-2 weeks)","class":"","stockBreakdownTab":1}]}]},"orderButtonText":"Add to Basket","displayPrice":null,"displaySalePrice":null,"priceMessage":null}}},"Product":{"productId":211236,"sortOrder":0,"productTypeId":15,"templateId":2,"code":"FDG3009/07","brand":"Designers Guild Essentials","gtin13":null,"name":"Loden - Azure","AKA":null,"size":null,"imageId":148181,"imageAltText":"Loden - Azure Cutting","imageTitleText":"Loden - Azure Cutting","rRPMessage":null,"rLRRP":"86 € per metre","rLTradePrice":null,"displayPrice":null,"displaySalePrice":null,"priceMessage":null,"statusMessage":null,"urlSemantics":"fabric/designers-guild-essentials/loden-azure-fabric","productPageId":38662,"url":"/be/fabric/designers-guild-essentials/loden-azure-fabric/p38662","itemAvailability":"InStock","primaryProduct":true,"orderFormGroupId":null,"orderFormName":"Loden - Azure","attributes":null,"orderFormGroup":null,"orderFormProperties":[{"key":"Colour","value":"Azure"},{"key":"Code","value":"FDG3009/07"}],"controls":{"allowOrder":false,"allowReserve":false,"allowReserveWithBatchSample":false,"allowSample":true,"allowLargeSample":false,"allowBackInStockReminder":false,"disableOrder":false,"disableSample":false},"stockMessage":{"productTypeID":15,"quantityMinimum":1.0,"quantityMaximum":0.0,"productTypeQuantityMaximum":null,"quantityIncrement":0.1,"reserveQuantityMaximum":27.07,"unit":"m","allowStockCheck":false,"pieceBreakdownMinimum":1.0,"pieceBreakdownMaximum":50.0,"allowBackInStockReminder":false,"freeStock":27.07,"nextPOFreeStock":0.0,"nextPODueDate":null,"totalPOFreeStock":0.0,"basketQuantityThresholds":[{"minimum":0,"maximum":99999.99}]},"orderButtonText":"Add to Basket","reserveButtonText":"Reserve","reserveWithBatchSampleButtonText":"Reserve with Batch Sample","sample":{"productId":211237,"stockMessage":{"productTypeID":55,"quantityMinimum":1.0,"quantityMaximum":2.0,"productTypeQuantityMaximum":20.0,"quantityIncrement":1.0,"reserveQuantityMaximum":43.0,"unit":"","allowStockCheck":false,"pieceBreakdownMinimum":null,"pieceBreakdownMaximum":null,"allowBackInStockReminder":false,"freeStock":43.0,"nextPOFreeStock":99.0,"nextPODueDate":"2023-12-22","totalPOFreeStock":99.0,"basketQuantityThresholds":[{"minimum":0,"maximum":99999.99,"stockMessages":[{"stockMessage":"In stock","class":"","stockBreakdownTab":0}]}]},"orderButtonText":"Request a Sample","displayPrice":1.2,"displaySalePrice":null,"priceMessage":"1,20 €"},"largeSample":{"productId":211238,"stockMessage":{"productTypeID":null,"quantityMinimum":1.0,"quantityMaximum":99.0,"productTypeQuantityMaximum":null,"quantityIncrement":1.0,"reserveQuantityMaximum":null,"unit":"","allowStockCheck":false,"pieceBreakdownMinimum":null,"pieceBreakdownMaximum":null,"allowBackInStockReminder":false,"freeStock":null,"nextPOFreeStock":null,"nextPODueDate":null,"totalPOFreeStock":null,"basketQuantityThresholds":[{"minimum":0,"maximum":99999.99,"stockMessages":[{"stockMessage":" more due in (1-2 weeks)","class":"","stockBreakdownTab":1}]}]},"orderButtonText":"Add to Basket","displayPrice":null,"displaySalePrice":null,"priceMessage":null}},"Carousel":{"CarouselID":"#product-211236-carsouel","WrapperCSSClass":null,"AspectRatio":1.0,"Heading":"Loden - Azure","Images":[{"ImageID":148181,"SortOrder":0,"AltText":"Loden - Azure Cutting","Overlay":null,"MaxWidth":null,"ImageSize":1,"ForceLazyLoading":false}],"DisplayThumbnails":false,"DisplayDashes":true,"Interval":null,"PermitLargeImageModal":true},"ProductID":211236,"ProductTypeID":15,"ProductPageID":38662,"ProductCode":"FDG3009/07","Brand":"Designers Guild Essentials","OrderFormID":"#product-211236","OrderFormCarouselID":"#product-211236-slide","PrimaryProduct":true,"OrderFormGroupID":null,"OrderFormGroup":null,"Size":null,"OrderFormName":"Loden - Azure","BasketName":"Loden - Azure","SortOrder":0,"Attributes":null,"Image":{"imageId":148181,"templateImageId":2,"altText":"Loden - Azure Cutting","titleText":"Loden - Azure Cutting","sortOrder":0,"maxWidth":488},"OrderFormProperties":[{"Key":"Colour","Value":"Azure"},{"Key":"Code","Value":"FDG3009/07"}],"AllowSample":true,"AllowLargeSample":false,"AllowOrder":false,"AllowReserve":false,"AllowReserveWithBatchCutting":false,"ClientProductViewModels":"productViewModel(211237, 1)","URLKeywords":"fabric/designers-guild-essentials/loden-azure-fabric","ImageLinkToProductPage":true,"IsLifestyle":false,"IsHotspot":false}},{"X":65.5401388102348,"x":"calc(65.5401% - 12.5px)","Y":56.5540984147776,"y":"calc(56.5541% - 12.5px)","OverlayPosition":"top-right","Product":{"Solitary":false,"ProductBase":{"x":65.540138810234765,"y":56.554098414777641,"product":{"productId":209323,"sortOrder":0,"productTypeId":15,"templateId":2,"code":"FDG3009/01","brand":"Designers Guild Essentials","gtin13":null,"name":"Loden - Cobalt","AKA":null,"size":null,"imageId":148176,"imageAltText":"Loden - Cobalt Cutting","imageTitleText":"Loden - Cobalt Cutting","rRPMessage":null,"rLRRP":"86 € per metre","rLTradePrice":null,"displayPrice":null,"displaySalePrice":null,"priceMessage":null,"statusMessage":null,"urlSemantics":"fabric/designers-guild-essentials/loden-cobalt-fabric","productPageId":38656,"url":"/be/fabric/designers-guild-essentials/loden-cobalt-fabric/p38656","itemAvailability":"InStock","primaryProduct":true,"orderFormGroupId":null,"orderFormName":"Loden - Cobalt","attributes":null,"orderFormGroup":null,"orderFormProperties":[{"key":"Colour","value":"Cobalt"},{"key":"Code","value":"FDG3009/01"}],"controls":{"allowOrder":false,"allowReserve":false,"allowReserveWithBatchSample":false,"allowSample":true,"allowLargeSample":false,"allowBackInStockReminder":false,"disableOrder":false,"disableSample":false},"stockMessage":{"productTypeID":15,"quantityMinimum":1.0,"quantityMaximum":0.0,"productTypeQuantityMaximum":null,"quantityIncrement":0.1,"reserveQuantityMaximum":41.2,"unit":"m","allowStockCheck":false,"pieceBreakdownMinimum":1.0,"pieceBreakdownMaximum":50.0,"allowBackInStockReminder":false,"freeStock":41.2,"nextPOFreeStock":0.0,"nextPODueDate":null,"totalPOFreeStock":0.0,"basketQuantityThresholds":[{"minimum":0,"maximum":99999.99}]},"orderButtonText":"Add to Basket","reserveButtonText":"Reserve","reserveWithBatchSampleButtonText":"Reserve with Batch Sample","sample":{"productId":211220,"stockMessage":{"productTypeID":55,"quantityMinimum":1.0,"quantityMaximum":2.0,"productTypeQuantityMaximum":20.0,"quantityIncrement":1.0,"reserveQuantityMaximum":14.0,"unit":"","allowStockCheck":false,"pieceBreakdownMinimum":null,"pieceBreakdownMaximum":null,"allowBackInStockReminder":false,"freeStock":14.0,"nextPOFreeStock":99.0,"nextPODueDate":"2023-12-22","totalPOFreeStock":99.0,"basketQuantityThresholds":[{"minimum":0,"maximum":99999.99,"stockMessages":[{"stockMessage":"In stock","class":"","stockBreakdownTab":0}]}]},"orderButtonText":"Request a Sample","displayPrice":1.2,"displaySalePrice":null,"priceMessage":"1,20 €"},"largeSample":{"productId":211221,"stockMessage":{"productTypeID":null,"quantityMinimum":1.0,"quantityMaximum":99.0,"productTypeQuantityMaximum":null,"quantityIncrement":1.0,"reserveQuantityMaximum":null,"unit":"","allowStockCheck":false,"pieceBreakdownMinimum":null,"pieceBreakdownMaximum":null,"allowBackInStockReminder":false,"freeStock":null,"nextPOFreeStock":null,"nextPODueDate":null,"totalPOFreeStock":null,"basketQuantityThresholds":[{"minimum":0,"maximum":99999.99,"stockMessages":[{"stockMessage":" more due in (1-2 weeks)","class":"","stockBreakdownTab":1}]}]},"orderButtonText":"Add to Basket","displayPrice":null,"displaySalePrice":null,"priceMessage":null}}},"Product":{"productId":209323,"sortOrder":0,"productTypeId":15,"templateId":2,"code":"FDG3009/01","brand":"Designers Guild Essentials","gtin13":null,"name":"Loden - Cobalt","AKA":null,"size":null,"imageId":148176,"imageAltText":"Loden - Cobalt Cutting","imageTitleText":"Loden - Cobalt Cutting","rRPMessage":null,"rLRRP":"86 € per metre","rLTradePrice":null,"displayPrice":null,"displaySalePrice":null,"priceMessage":null,"statusMessage":null,"urlSemantics":"fabric/designers-guild-essentials/loden-cobalt-fabric","productPageId":38656,"url":"/be/fabric/designers-guild-essentials/loden-cobalt-fabric/p38656","itemAvailability":"InStock","primaryProduct":true,"orderFormGroupId":null,"orderFormName":"Loden - Cobalt","attributes":null,"orderFormGroup":null,"orderFormProperties":[{"key":"Colour","value":"Cobalt"},{"key":"Code","value":"FDG3009/01"}],"controls":{"allowOrder":false,"allowReserve":false,"allowReserveWithBatchSample":false,"allowSample":true,"allowLargeSample":false,"allowBackInStockReminder":false,"disableOrder":false,"disableSample":false},"stockMessage":{"productTypeID":15,"quantityMinimum":1.0,"quantityMaximum":0.0,"productTypeQuantityMaximum":null,"quantityIncrement":0.1,"reserveQuantityMaximum":41.2,"unit":"m","allowStockCheck":false,"pieceBreakdownMinimum":1.0,"pieceBreakdownMaximum":50.0,"allowBackInStockReminder":false,"freeStock":41.2,"nextPOFreeStock":0.0,"nextPODueDate":null,"totalPOFreeStock":0.0,"basketQuantityThresholds":[{"minimum":0,"maximum":99999.99}]},"orderButtonText":"Add to Basket","reserveButtonText":"Reserve","reserveWithBatchSampleButtonText":"Reserve with Batch Sample","sample":{"productId":211220,"stockMessage":{"productTypeID":55,"quantityMinimum":1.0,"quantityMaximum":2.0,"productTypeQuantityMaximum":20.0,"quantityIncrement":1.0,"reserveQuantityMaximum":14.0,"unit":"","allowStockCheck":false,"pieceBreakdownMinimum":null,"pieceBreakdownMaximum":null,"allowBackInStockReminder":false,"freeStock":14.0,"nextPOFreeStock":99.0,"nextPODueDate":"2023-12-22","totalPOFreeStock":99.0,"basketQuantityThresholds":[{"minimum":0,"maximum":99999.99,"stockMessages":[{"stockMessage":"In stock","class":"","stockBreakdownTab":0}]}]},"orderButtonText":"Request a Sample","displayPrice":1.2,"displaySalePrice":null,"priceMessage":"1,20 €"},"largeSample":{"productId":211221,"stockMessage":{"productTypeID":null,"quantityMinimum":1.0,"quantityMaximum":99.0,"productTypeQuantityMaximum":null,"quantityIncrement":1.0,"reserveQuantityMaximum":null,"unit":"","allowStockCheck":false,"pieceBreakdownMinimum":null,"pieceBreakdownMaximum":null,"allowBackInStockReminder":false,"freeStock":null,"nextPOFreeStock":null,"nextPODueDate":null,"totalPOFreeStock":null,"basketQuantityThresholds":[{"minimum":0,"maximum":99999.99,"stockMessages":[{"stockMessage":" more due in (1-2 weeks)","class":"","stockBreakdownTab":1}]}]},"orderButtonText":"Add to Basket","displayPrice":null,"displaySalePrice":null,"priceMessage":null}},"Carousel":{"CarouselID":"#product-209323-carsouel","WrapperCSSClass":null,"AspectRatio":1.0,"Heading":"Loden - Cobalt","Images":[{"ImageID":148176,"SortOrder":0,"AltText":"Loden - Cobalt Cutting","Overlay":null,"MaxWidth":null,"ImageSize":1,"ForceLazyLoading":false}],"DisplayThumbnails":false,"DisplayDashes":true,"Interval":null,"PermitLargeImageModal":true},"ProductID":209323,"ProductTypeID":15,"ProductPageID":38656,"ProductCode":"FDG3009/01","Brand":"Designers Guild Essentials","OrderFormID":"#product-209323","OrderFormCarouselID":"#product-209323-slide","PrimaryProduct":true,"OrderFormGroupID":null,"OrderFormGroup":null,"Size":null,"OrderFormName":"Loden - Cobalt","BasketName":"Loden - Cobalt","SortOrder":0,"Attributes":null,"Image":{"imageId":148176,"templateImageId":2,"altText":"Loden - Cobalt Cutting","titleText":"Loden - Cobalt Cutting","sortOrder":0,"maxWidth":488},"OrderFormProperties":[{"Key":"Colour","Value":"Cobalt"},{"Key":"Code","Value":"FDG3009/01"}],"AllowSample":true,"AllowLargeSample":false,"AllowOrder":false,"AllowReserve":false,"AllowReserveWithBatchCutting":false,"ClientProductViewModels":"productViewModel(211220, 1)","URLKeywords":"fabric/designers-guild-essentials/loden-cobalt-fabric","ImageLinkToProductPage":true,"IsLifestyle":false,"IsHotspot":false}},{"X":78.7418524602296,"x":"calc(78.7419% - 12.5px)","Y":61.0335258929476,"y":"calc(61.0335% - 12.5px)","OverlayPosition":"top-right","Product":{"Solitary":false,"ProductBase":{"x":78.741852460229609,"y":61.033525892947559,"product":{"productId":211228,"sortOrder":0,"productTypeId":15,"templateId":2,"code":"FDG3009/04","brand":"Designers Guild Essentials","gtin13":null,"name":"Loden - Indigo","AKA":null,"size":null,"imageId":148738,"imageAltText":"Loden - Indigo Cutting","imageTitleText":"Loden - Indigo Cutting","rRPMessage":null,"rLRRP":"86 € per metre","rLTradePrice":null,"displayPrice":null,"displaySalePrice":null,"priceMessage":null,"statusMessage":null,"urlSemantics":"fabric/designers-guild-essentials/loden-indigo-fabric","productPageId":38659,"url":"/be/fabric/designers-guild-essentials/loden-indigo-fabric/p38659","itemAvailability":"LimitedAvailability","primaryProduct":true,"orderFormGroupId":null,"orderFormName":"Loden - Indigo","attributes":null,"orderFormGroup":null,"orderFormProperties":[{"key":"Colour","value":"Indigo"},{"key":"Code","value":"FDG3009/04"}],"controls":{"allowOrder":false,"allowReserve":false,"allowReserveWithBatchSample":false,"allowSample":true,"allowLargeSample":false,"allowBackInStockReminder":false,"disableOrder":false,"disableSample":false},"stockMessage":{"productTypeID":15,"quantityMinimum":1.0,"quantityMaximum":0.0,"productTypeQuantityMaximum":null,"quantityIncrement":0.1,"reserveQuantityMaximum":3.3,"unit":"m","allowStockCheck":false,"pieceBreakdownMinimum":1.0,"pieceBreakdownMaximum":50.0,"allowBackInStockReminder":false,"freeStock":3.3,"nextPOFreeStock":0.0,"nextPODueDate":null,"totalPOFreeStock":0.0,"basketQuantityThresholds":[{"minimum":0,"maximum":99999.99}]},"orderButtonText":"Add to Basket","reserveButtonText":"Reserve","reserveWithBatchSampleButtonText":"Reserve with Batch Sample","sample":{"productId":211229,"stockMessage":{"productTypeID":55,"quantityMinimum":1.0,"quantityMaximum":2.0,"productTypeQuantityMaximum":20.0,"quantityIncrement":1.0,"reserveQuantityMaximum":11.0,"unit":"","allowStockCheck":false,"pieceBreakdownMinimum":null,"pieceBreakdownMaximum":null,"allowBackInStockReminder":false,"freeStock":11.0,"nextPOFreeStock":33.0,"nextPODueDate":"2023-12-22","totalPOFreeStock":33.0,"basketQuantityThresholds":[{"minimum":0,"maximum":99999.99,"stockMessages":[{"stockMessage":"In stock","class":"","stockBreakdownTab":0}]}]},"orderButtonText":"Request a Sample","displayPrice":1.2,"displaySalePrice":null,"priceMessage":"1,20 €"},"largeSample":{"productId":211230,"stockMessage":{"productTypeID":null,"quantityMinimum":1.0,"quantityMaximum":99.0,"productTypeQuantityMaximum":null,"quantityIncrement":1.0,"reserveQuantityMaximum":null,"unit":"","allowStockCheck":false,"pieceBreakdownMinimum":null,"pieceBreakdownMaximum":null,"allowBackInStockReminder":false,"freeStock":null,"nextPOFreeStock":null,"nextPODueDate":null,"totalPOFreeStock":null,"basketQuantityThresholds":[{"minimum":0,"maximum":99999.99,"stockMessages":[{"stockMessage":" more due in (1-2 weeks)","class":"","stockBreakdownTab":1}]}]},"orderButtonText":"Add to Basket","displayPrice":null,"displaySalePrice":null,"priceMessage":null}}},"Product":{"productId":211228,"sortOrder":0,"productTypeId":15,"templateId":2,"code":"FDG3009/04","brand":"Designers Guild Essentials","gtin13":null,"name":"Loden - Indigo","AKA":null,"size":null,"imageId":148738,"imageAltText":"Loden - Indigo Cutting","imageTitleText":"Loden - Indigo Cutting","rRPMessage":null,"rLRRP":"86 € per metre","rLTradePrice":null,"displayPrice":null,"displaySalePrice":null,"priceMessage":null,"statusMessage":null,"urlSemantics":"fabric/designers-guild-essentials/loden-indigo-fabric","productPageId":38659,"url":"/be/fabric/designers-guild-essentials/loden-indigo-fabric/p38659","itemAvailability":"LimitedAvailability","primaryProduct":true,"orderFormGroupId":null,"orderFormName":"Loden - Indigo","attributes":null,"orderFormGroup":null,"orderFormProperties":[{"key":"Colour","value":"Indigo"},{"key":"Code","value":"FDG3009/04"}],"controls":{"allowOrder":false,"allowReserve":false,"allowReserveWithBatchSample":false,"allowSample":true,"allowLargeSample":false,"allowBackInStockReminder":false,"disableOrder":false,"disableSample":false},"stockMessage":{"productTypeID":15,"quantityMinimum":1.0,"quantityMaximum":0.0,"productTypeQuantityMaximum":null,"quantityIncrement":0.1,"reserveQuantityMaximum":3.3,"unit":"m","allowStockCheck":false,"pieceBreakdownMinimum":1.0,"pieceBreakdownMaximum":50.0,"allowBackInStockReminder":false,"freeStock":3.3,"nextPOFreeStock":0.0,"nextPODueDate":null,"totalPOFreeStock":0.0,"basketQuantityThresholds":[{"minimum":0,"maximum":99999.99}]},"orderButtonText":"Add to Basket","reserveButtonText":"Reserve","reserveWithBatchSampleButtonText":"Reserve with Batch Sample","sample":{"productId":211229,"stockMessage":{"productTypeID":55,"quantityMinimum":1.0,"quantityMaximum":2.0,"productTypeQuantityMaximum":20.0,"quantityIncrement":1.0,"reserveQuantityMaximum":11.0,"unit":"","allowStockCheck":false,"pieceBreakdownMinimum":null,"pieceBreakdownMaximum":null,"allowBackInStockReminder":false,"freeStock":11.0,"nextPOFreeStock":33.0,"nextPODueDate":"2023-12-22","totalPOFreeStock":33.0,"basketQuantityThresholds":[{"minimum":0,"maximum":99999.99,"stockMessages":[{"stockMessage":"In stock","class":"","stockBreakdownTab":0}]}]},"orderButtonText":"Request a Sample","displayPrice":1.2,"displaySalePrice":null,"priceMessage":"1,20 €"},"largeSample":{"productId":211230,"stockMessage":{"productTypeID":null,"quantityMinimum":1.0,"quantityMaximum":99.0,"productTypeQuantityMaximum":null,"quantityIncrement":1.0,"reserveQuantityMaximum":null,"unit":"","allowStockCheck":false,"pieceBreakdownMinimum":null,"pieceBreakdownMaximum":null,"allowBackInStockReminder":false,"freeStock":null,"nextPOFreeStock":null,"nextPODueDate":null,"totalPOFreeStock":null,"basketQuantityThresholds":[{"minimum":0,"maximum":99999.99,"stockMessages":[{"stockMessage":" more due in (1-2 weeks)","class":"","stockBreakdownTab":1}]}]},"orderButtonText":"Add to Basket","displayPrice":null,"displaySalePrice":null,"priceMessage":null}},"Carousel":{"CarouselID":"#product-211228-carsouel","WrapperCSSClass":null,"AspectRatio":1.0,"Heading":"Loden - Indigo","Images":[{"ImageID":148738,"SortOrder":0,"AltText":"Loden - Indigo Cutting","Overlay":null,"MaxWidth":null,"ImageSize":1,"ForceLazyLoading":false}],"DisplayThumbnails":false,"DisplayDashes":true,"Interval":null,"PermitLargeImageModal":true},"ProductID":211228,"ProductTypeID":15,"ProductPageID":38659,"ProductCode":"FDG3009/04","Brand":"Designers Guild Essentials","OrderFormID":"#product-211228","OrderFormCarouselID":"#product-211228-slide","PrimaryProduct":true,"OrderFormGroupID":null,"OrderFormGroup":null,"Size":null,"OrderFormName":"Loden - Indigo","BasketName":"Loden - Indigo","SortOrder":0,"Attributes":null,"Image":{"imageId":148738,"templateImageId":2,"altText":"Loden - Indigo Cutting","titleText":"Loden - Indigo Cutting","sortOrder":0,"maxWidth":488},"OrderFormProperties":[{"Key":"Colour","Value":"Indigo"},{"Key":"Code","Value":"FDG3009/04"}],"AllowSample":true,"AllowLargeSample":false,"AllowOrder":false,"AllowReserve":false,"AllowReserveWithBatchCutting":false,"ClientProductViewModels":"productViewModel(211229, 1)","URLKeywords":"fabric/designers-guild-essentials/loden-indigo-fabric","ImageLinkToProductPage":true,"IsLifestyle":false,"IsHotspot":false}},{"X":92.3442266172004,"x":"calc(92.3442% - 12.5px)","Y":28.0387362004638,"y":"calc(28.0387% - 12.5px)","OverlayPosition":"top-right","Product":{"Solitary":false,"ProductBase":{"x":92.344226617200377,"y":28.038736200463848,"product":{"productId":209324,"sortOrder":0,"productTypeId":15,"templateId":2,"code":"FDG3009/05","brand":"Designers Guild Essentials","gtin13":null,"name":"Loden - Denim","AKA":null,"size":null,"imageId":148494,"imageAltText":"Loden - Denim Cutting","imageTitleText":"Loden - Denim Cutting","rRPMessage":null,"rLRRP":"86 € per metre","rLTradePrice":null,"displayPrice":null,"displaySalePrice":null,"priceMessage":null,"statusMessage":null,"urlSemantics":"fabric/designers-guild-essentials/loden-denim-fabric","productPageId":38660,"url":"/be/fabric/designers-guild-essentials/loden-denim-fabric/p38660","itemAvailability":"InStock","primaryProduct":true,"orderFormGroupId":null,"orderFormName":"Loden - Denim","attributes":null,"orderFormGroup":null,"orderFormProperties":[{"key":"Colour","value":"Denim"},{"key":"Code","value":"FDG3009/05"}],"controls":{"allowOrder":false,"allowReserve":false,"allowReserveWithBatchSample":false,"allowSample":true,"allowLargeSample":false,"allowBackInStockReminder":false,"disableOrder":false,"disableSample":false},"stockMessage":{"productTypeID":15,"quantityMinimum":1.0,"quantityMaximum":0.0,"productTypeQuantityMaximum":null,"quantityIncrement":0.1,"reserveQuantityMaximum":24.0,"unit":"m","allowStockCheck":false,"pieceBreakdownMinimum":1.0,"pieceBreakdownMaximum":50.0,"allowBackInStockReminder":false,"freeStock":24.0,"nextPOFreeStock":0.0,"nextPODueDate":null,"totalPOFreeStock":0.0,"basketQuantityThresholds":[{"minimum":0,"maximum":99999.99}]},"orderButtonText":"Add to Basket","reserveButtonText":"Reserve","reserveWithBatchSampleButtonText":"Reserve with Batch Sample","sample":{"productId":211231,"stockMessage":{"productTypeID":55,"quantityMinimum":1.0,"quantityMaximum":2.0,"productTypeQuantityMaximum":20.0,"quantityIncrement":1.0,"reserveQuantityMaximum":50.0,"unit":"","allowStockCheck":false,"pieceBreakdownMinimum":null,"pieceBreakdownMaximum":null,"allowBackInStockReminder":false,"freeStock":75.0,"nextPOFreeStock":99.0,"nextPODueDate":"2023-12-22","totalPOFreeStock":99.0,"basketQuantityThresholds":[{"minimum":0,"maximum":99999.99,"stockMessages":[{"stockMessage":"In stock","class":"","stockBreakdownTab":0}]}]},"orderButtonText":"Request a Sample","displayPrice":1.2,"displaySalePrice":null,"priceMessage":"1,20 €"},"largeSample":{"productId":211232,"stockMessage":{"productTypeID":null,"quantityMinimum":1.0,"quantityMaximum":99.0,"productTypeQuantityMaximum":null,"quantityIncrement":1.0,"reserveQuantityMaximum":null,"unit":"","allowStockCheck":false,"pieceBreakdownMinimum":null,"pieceBreakdownMaximum":null,"allowBackInStockReminder":false,"freeStock":null,"nextPOFreeStock":null,"nextPODueDate":null,"totalPOFreeStock":null,"basketQuantityThresholds":[{"minimum":0,"maximum":99999.99,"stockMessages":[{"stockMessage":" more due in (1-2 weeks)","class":"","stockBreakdownTab":1}]}]},"orderButtonText":"Add to Basket","displayPrice":null,"displaySalePrice":null,"priceMessage":null}}},"Product":{"productId":209324,"sortOrder":0,"productTypeId":15,"templateId":2,"code":"FDG3009/05","brand":"Designers Guild Essentials","gtin13":null,"name":"Loden - Denim","AKA":null,"size":null,"imageId":148494,"imageAltText":"Loden - Denim Cutting","imageTitleText":"Loden - Denim Cutting","rRPMessage":null,"rLRRP":"86 € per metre","rLTradePrice":null,"displayPrice":null,"displaySalePrice":null,"priceMessage":null,"statusMessage":null,"urlSemantics":"fabric/designers-guild-essentials/loden-denim-fabric","productPageId":38660,"url":"/be/fabric/designers-guild-essentials/loden-denim-fabric/p38660","itemAvailability":"InStock","primaryProduct":true,"orderFormGroupId":null,"orderFormName":"Loden - Denim","attributes":null,"orderFormGroup":null,"orderFormProperties":[{"key":"Colour","value":"Denim"},{"key":"Code","value":"FDG3009/05"}],"controls":{"allowOrder":false,"allowReserve":false,"allowReserveWithBatchSample":false,"allowSample":true,"allowLargeSample":false,"allowBackInStockReminder":false,"disableOrder":false,"disableSample":false},"stockMessage":{"productTypeID":15,"quantityMinimum":1.0,"quantityMaximum":0.0,"productTypeQuantityMaximum":null,"quantityIncrement":0.1,"reserveQuantityMaximum":24.0,"unit":"m","allowStockCheck":false,"pieceBreakdownMinimum":1.0,"pieceBreakdownMaximum":50.0,"allowBackInStockReminder":false,"freeStock":24.0,"nextPOFreeStock":0.0,"nextPODueDate":null,"totalPOFreeStock":0.0,"basketQuantityThresholds":[{"minimum":0,"maximum":99999.99}]},"orderButtonText":"Add to Basket","reserveButtonText":"Reserve","reserveWithBatchSampleButtonText":"Reserve with Batch Sample","sample":{"productId":211231,"stockMessage":{"productTypeID":55,"quantityMinimum":1.0,"quantityMaximum":2.0,"productTypeQuantityMaximum":20.0,"quantityIncrement":1.0,"reserveQuantityMaximum":50.0,"unit":"","allowStockCheck":false,"pieceBreakdownMinimum":null,"pieceBreakdownMaximum":null,"allowBackInStockReminder":false,"freeStock":75.0,"nextPOFreeStock":99.0,"nextPODueDate":"2023-12-22","totalPOFreeStock":99.0,"basketQuantityThresholds":[{"minimum":0,"maximum":99999.99,"stockMessages":[{"stockMessage":"In stock","class":"","stockBreakdownTab":0}]}]},"orderButtonText":"Request a Sample","displayPrice":1.2,"displaySalePrice":null,"priceMessage":"1,20 €"},"largeSample":{"productId":211232,"stockMessage":{"productTypeID":null,"quantityMinimum":1.0,"quantityMaximum":99.0,"productTypeQuantityMaximum":null,"quantityIncrement":1.0,"reserveQuantityMaximum":null,"unit":"","allowStockCheck":false,"pieceBreakdownMinimum":null,"pieceBreakdownMaximum":null,"allowBackInStockReminder":false,"freeStock":null,"nextPOFreeStock":null,"nextPODueDate":null,"totalPOFreeStock":null,"basketQuantityThresholds":[{"minimum":0,"maximum":99999.99,"stockMessages":[{"stockMessage":" more due in (1-2 weeks)","class":"","stockBreakdownTab":1}]}]},"orderButtonText":"Add to Basket","displayPrice":null,"displaySalePrice":null,"priceMessage":null}},"Carousel":{"CarouselID":"#product-209324-carsouel","WrapperCSSClass":null,"AspectRatio":1.0,"Heading":"Loden - Denim","Images":[{"ImageID":148494,"SortOrder":0,"AltText":"Loden - Denim Cutting","Overlay":null,"MaxWidth":null,"ImageSize":1,"ForceLazyLoading":false}],"DisplayThumbnails":false,"DisplayDashes":true,"Interval":null,"PermitLargeImageModal":true},"ProductID":209324,"ProductTypeID":15,"ProductPageID":38660,"ProductCode":"FDG3009/05","Brand":"Designers Guild Essentials","OrderFormID":"#product-209324","OrderFormCarouselID":"#product-209324-slide","PrimaryProduct":true,"OrderFormGroupID":null,"OrderFormGroup":null,"Size":null,"OrderFormName":"Loden - Denim","BasketName":"Loden - Denim","SortOrder":0,"Attributes":null,"Image":{"imageId":148494,"templateImageId":2,"altText":"Loden - Denim Cutting","titleText":"Loden - Denim Cutting","sortOrder":0,"maxWidth":488},"OrderFormProperties":[{"Key":"Colour","Value":"Denim"},{"Key":"Code","Value":"FDG3009/05"}],"AllowSample":true,"AllowLargeSample":false,"AllowOrder":false,"AllowReserve":false,"AllowReserveWithBatchCutting":false,"ClientProductViewModels":"productViewModel(211231, 1)","URLKeywords":"fabric/designers-guild-essentials/loden-denim-fabric","ImageLinkToProductPage":true,"IsLifestyle":false,"IsHotspot":false}}]},{"ImageID":157921,"Hotspots":[{"X":11.9099998474121,"x":"calc(11.9100% - 12.5px)","Y":64.879997253418,"y":"calc(64.8800% - 12.5px)","OverlayPosition":"top-left","Product":{"Solitary":false,"ProductBase":{"x":11.909999847412109,"y":64.879997253417969,"product":{"productId":219914,"sortOrder":0,"productTypeId":15,"templateId":2,"code":"FDG3102/07","brand":"Designers Guild Essentials","gtin13":null,"name":"Montague - Grass","AKA":null,"size":null,"imageId":156921,"imageAltText":"Montague - Grass Cutting","imageTitleText":"Montague - Grass Cutting","rRPMessage":null,"rLRRP":"89 € per metre","rLTradePrice":null,"displayPrice":null,"displaySalePrice":null,"priceMessage":null,"statusMessage":null,"urlSemantics":"fabric/designers-guild-essentials/montague-grass-fabric","productPageId":42148,"url":"/be/fabric/designers-guild-essentials/montague-grass-fabric/p42148","itemAvailability":"InStock","primaryProduct":true,"orderFormGroupId":null,"orderFormName":"Montague - Grass","attributes":null,"orderFormGroup":null,"orderFormProperties":[{"key":"Colour","value":"Grass"},{"key":"Code","value":"FDG3102/07"}],"controls":{"allowOrder":false,"allowReserve":false,"allowReserveWithBatchSample":false,"allowSample":true,"allowLargeSample":false,"allowBackInStockReminder":false,"disableOrder":false,"disableSample":false},"stockMessage":{"productTypeID":15,"quantityMinimum":1.0,"quantityMaximum":0.0,"productTypeQuantityMaximum":null,"quantityIncrement":0.1,"reserveQuantityMaximum":20.5,"unit":"m","allowStockCheck":false,"pieceBreakdownMinimum":1.0,"pieceBreakdownMaximum":50.0,"allowBackInStockReminder":false,"freeStock":20.5,"nextPOFreeStock":0.0,"nextPODueDate":null,"totalPOFreeStock":0.0,"basketQuantityThresholds":[{"minimum":0,"maximum":99999.99}]},"orderButtonText":"Add to Basket","reserveButtonText":"Reserve","reserveWithBatchSampleButtonText":"Reserve with Batch Sample","sample":{"productId":219949,"stockMessage":{"productTypeID":55,"quantityMinimum":1.0,"quantityMaximum":2.0,"productTypeQuantityMaximum":20.0,"quantityIncrement":1.0,"reserveQuantityMaximum":43.0,"unit":"","allowStockCheck":false,"pieceBreakdownMinimum":null,"pieceBreakdownMaximum":null,"allowBackInStockReminder":false,"freeStock":43.0,"nextPOFreeStock":99.0,"nextPODueDate":"2023-12-22","totalPOFreeStock":99.0,"basketQuantityThresholds":[{"minimum":0,"maximum":99999.99,"stockMessages":[{"stockMessage":"In stock","class":"","stockBreakdownTab":0}]}]},"orderButtonText":"Request a Sample","displayPrice":1.2,"displaySalePrice":null,"priceMessage":"1,20 €"},"largeSample":{"productId":219950,"stockMessage":{"productTypeID":null,"quantityMinimum":1.0,"quantityMaximum":99.0,"productTypeQuantityMaximum":null,"quantityIncrement":1.0,"reserveQuantityMaximum":null,"unit":"","allowStockCheck":false,"pieceBreakdownMinimum":null,"pieceBreakdownMaximum":null,"allowBackInStockReminder":false,"freeStock":null,"nextPOFreeStock":null,"nextPODueDate":null,"totalPOFreeStock":null,"basketQuantityThresholds":[{"minimum":0,"maximum":99999.99,"stockMessages":[{"stockMessage":" more due in (1-2 weeks)","class":"","stockBreakdownTab":1}]}]},"orderButtonText":"Add to Basket","displayPrice":null,"displaySalePrice":null,"priceMessage":null}}},"Product":{"productId":219914,"sortOrder":0,"productTypeId":15,"templateId":2,"code":"FDG3102/07","brand":"Designers Guild Essentials","gtin13":null,"name":"Montague - Grass","AKA":null,"size":null,"imageId":156921,"imageAltText":"Montague - Grass Cutting","imageTitleText":"Montague - Grass Cutting","rRPMessage":null,"rLRRP":"89 € per metre","rLTradePrice":null,"displayPrice":null,"displaySalePrice":null,"priceMessage":null,"statusMessage":null,"urlSemantics":"fabric/designers-guild-essentials/montague-grass-fabric","productPageId":42148,"url":"/be/fabric/designers-guild-essentials/montague-grass-fabric/p42148","itemAvailability":"InStock","primaryProduct":true,"orderFormGroupId":null,"orderFormName":"Montague - Grass","attributes":null,"orderFormGroup":null,"orderFormProperties":[{"key":"Colour","value":"Grass"},{"key":"Code","value":"FDG3102/07"}],"controls":{"allowOrder":false,"allowReserve":false,"allowReserveWithBatchSample":false,"allowSample":true,"allowLargeSample":false,"allowBackInStockReminder":false,"disableOrder":false,"disableSample":false},"stockMessage":{"productTypeID":15,"quantityMinimum":1.0,"quantityMaximum":0.0,"productTypeQuantityMaximum":null,"quantityIncrement":0.1,"reserveQuantityMaximum":20.5,"unit":"m","allowStockCheck":false,"pieceBreakdownMinimum":1.0,"pieceBreakdownMaximum":50.0,"allowBackInStockReminder":false,"freeStock":20.5,"nextPOFreeStock":0.0,"nextPODueDate":null,"totalPOFreeStock":0.0,"basketQuantityThresholds":[{"minimum":0,"maximum":99999.99}]},"orderButtonText":"Add to Basket","reserveButtonText":"Reserve","reserveWithBatchSampleButtonText":"Reserve with Batch Sample","sample":{"productId":219949,"stockMessage":{"productTypeID":55,"quantityMinimum":1.0,"quantityMaximum":2.0,"productTypeQuantityMaximum":20.0,"quantityIncrement":1.0,"reserveQuantityMaximum":43.0,"unit":"","allowStockCheck":false,"pieceBreakdownMinimum":null,"pieceBreakdownMaximum":null,"allowBackInStockReminder":false,"freeStock":43.0,"nextPOFreeStock":99.0,"nextPODueDate":"2023-12-22","totalPOFreeStock":99.0,"basketQuantityThresholds":[{"minimum":0,"maximum":99999.99,"stockMessages":[{"stockMessage":"In stock","class":"","stockBreakdownTab":0}]}]},"orderButtonText":"Request a Sample","displayPrice":1.2,"displaySalePrice":null,"priceMessage":"1,20 €"},"largeSample":{"productId":219950,"stockMessage":{"productTypeID":null,"quantityMinimum":1.0,"quantityMaximum":99.0,"productTypeQuantityMaximum":null,"quantityIncrement":1.0,"reserveQuantityMaximum":null,"unit":"","allowStockCheck":false,"pieceBreakdownMinimum":null,"pieceBreakdownMaximum":null,"allowBackInStockReminder":false,"freeStock":null,"nextPOFreeStock":null,"nextPODueDate":null,"totalPOFreeStock":null,"basketQuantityThresholds":[{"minimum":0,"maximum":99999.99,"stockMessages":[{"stockMessage":" more due in (1-2 weeks)","class":"","stockBreakdownTab":1}]}]},"orderButtonText":"Add to Basket","displayPrice":null,"displaySalePrice":null,"priceMessage":null}},"Carousel":{"CarouselID":"#product-219914-carsouel","WrapperCSSClass":null,"AspectRatio":1.0,"Heading":"Montague - Grass","Images":[{"ImageID":156921,"SortOrder":0,"AltText":"Montague - Grass Cutting","Overlay":null,"MaxWidth":null,"ImageSize":1,"ForceLazyLoading":false}],"DisplayThumbnails":false,"DisplayDashes":true,"Interval":null,"PermitLargeImageModal":true},"ProductID":219914,"ProductTypeID":15,"ProductPageID":42148,"ProductCode":"FDG3102/07","Brand":"Designers Guild Essentials","OrderFormID":"#product-219914","OrderFormCarouselID":"#product-219914-slide","PrimaryProduct":true,"OrderFormGroupID":null,"OrderFormGroup":null,"Size":null,"OrderFormName":"Montague - Grass","BasketName":"Montague - Grass","SortOrder":0,"Attributes":null,"Image":{"imageId":156921,"templateImageId":2,"altText":"Montague - Grass Cutting","titleText":"Montague - Grass Cutting","sortOrder":0,"maxWidth":488},"OrderFormProperties":[{"Key":"Colour","Value":"Grass"},{"Key":"Code","Value":"FDG3102/07"}],"AllowSample":true,"AllowLargeSample":false,"AllowOrder":false,"AllowReserve":false,"AllowReserveWithBatchCutting":false,"ClientProductViewModels":"productViewModel(219949, 1)","URLKeywords":"fabric/designers-guild-essentials/montague-grass-fabric","ImageLinkToProductPage":true,"IsLifestyle":false,"IsHotspot":false}},{"X":16.5,"x":"calc(16.5000% - 12.5px)","Y":33.0400009155273,"y":"calc(33.0400% - 12.5px)","OverlayPosition":"top-left","Product":{"Solitary":false,"ProductBase":{"x":16.5,"y":33.040000915527337,"product":{"productId":219936,"sortOrder":0,"productTypeId":15,"templateId":2,"code":"FDG3102/02","brand":"Designers Guild Essentials","gtin13":null,"name":"Montague - Cobalt","AKA":null,"size":null,"imageId":156945,"imageAltText":"Montague - Cobalt Cutting","imageTitleText":"Montague - Cobalt Cutting","rRPMessage":null,"rLRRP":"89 € per metre","rLTradePrice":null,"displayPrice":null,"displaySalePrice":null,"priceMessage":null,"statusMessage":null,"urlSemantics":"fabric/designers-guild-essentials/montague-cobalt-fabric","productPageId":42143,"url":"/be/fabric/designers-guild-essentials/montague-cobalt-fabric/p42143","itemAvailability":"LimitedAvailability","primaryProduct":true,"orderFormGroupId":null,"orderFormName":"Montague - Cobalt","attributes":null,"orderFormGroup":null,"orderFormProperties":[{"key":"Colour","value":"Cobalt"},{"key":"Code","value":"FDG3102/02"}],"controls":{"allowOrder":false,"allowReserve":false,"allowReserveWithBatchSample":false,"allowSample":true,"allowLargeSample":false,"allowBackInStockReminder":false,"disableOrder":false,"disableSample":false},"stockMessage":{"productTypeID":15,"quantityMinimum":1.0,"quantityMaximum":0.0,"productTypeQuantityMaximum":null,"quantityIncrement":0.1,"reserveQuantityMaximum":0.0,"unit":"m","allowStockCheck":false,"pieceBreakdownMinimum":1.0,"pieceBreakdownMaximum":50.0,"allowBackInStockReminder":true,"freeStock":0.0,"nextPOFreeStock":29.5,"nextPODueDate":"2023-12-18","totalPOFreeStock":29.5,"basketQuantityThresholds":[{"minimum":0,"maximum":99999.99,"stockMessages":[{"stockMessage":" more due in (1-2 weeks)","class":"","stockBreakdownTab":1}]}]},"orderButtonText":"Add to Basket","reserveButtonText":"Reserve","reserveWithBatchSampleButtonText":"Reserve with Batch Sample","sample":{"productId":219937,"stockMessage":{"productTypeID":55,"quantityMinimum":1.0,"quantityMaximum":2.0,"productTypeQuantityMaximum":20.0,"quantityIncrement":1.0,"reserveQuantityMaximum":30.0,"unit":"","allowStockCheck":false,"pieceBreakdownMinimum":null,"pieceBreakdownMaximum":null,"allowBackInStockReminder":false,"freeStock":30.0,"nextPOFreeStock":99.0,"nextPODueDate":"2023-12-18","totalPOFreeStock":99.0,"basketQuantityThresholds":[{"minimum":0,"maximum":99999.99,"stockMessages":[{"stockMessage":"In stock","class":"","stockBreakdownTab":0}]}]},"orderButtonText":"Request a Sample","displayPrice":1.2,"displaySalePrice":null,"priceMessage":"1,20 €"},"largeSample":{"productId":219938,"stockMessage":{"productTypeID":null,"quantityMinimum":1.0,"quantityMaximum":99.0,"productTypeQuantityMaximum":null,"quantityIncrement":1.0,"reserveQuantityMaximum":null,"unit":"","allowStockCheck":false,"pieceBreakdownMinimum":null,"pieceBreakdownMaximum":null,"allowBackInStockReminder":false,"freeStock":null,"nextPOFreeStock":null,"nextPODueDate":null,"totalPOFreeStock":null,"basketQuantityThresholds":[{"minimum":0,"maximum":99999.99,"stockMessages":[{"stockMessage":" more due in (1-2 weeks)","class":"","stockBreakdownTab":1}]}]},"orderButtonText":"Add to Basket","displayPrice":null,"displaySalePrice":null,"priceMessage":null}}},"Product":{"productId":219936,"sortOrder":0,"productTypeId":15,"templateId":2,"code":"FDG3102/02","brand":"Designers Guild Essentials","gtin13":null,"name":"Montague - Cobalt","AKA":null,"size":null,"imageId":156945,"imageAltText":"Montague - Cobalt Cutting","imageTitleText":"Montague - Cobalt Cutting","rRPMessage":null,"rLRRP":"89 € per metre","rLTradePrice":null,"displayPrice":null,"displaySalePrice":null,"priceMessage":null,"statusMessage":null,"urlSemantics":"fabric/designers-guild-essentials/montague-cobalt-fabric","productPageId":42143,"url":"/be/fabric/designers-guild-essentials/montague-cobalt-fabric/p42143","itemAvailability":"LimitedAvailability","primaryProduct":true,"orderFormGroupId":null,"orderFormName":"Montague - Cobalt","attributes":null,"orderFormGroup":null,"orderFormProperties":[{"key":"Colour","value":"Cobalt"},{"key":"Code","value":"FDG3102/02"}],"controls":{"allowOrder":false,"allowReserve":false,"allowReserveWithBatchSample":false,"allowSample":true,"allowLargeSample":false,"allowBackInStockReminder":false,"disableOrder":false,"disableSample":false},"stockMessage":{"productTypeID":15,"quantityMinimum":1.0,"quantityMaximum":0.0,"productTypeQuantityMaximum":null,"quantityIncrement":0.1,"reserveQuantityMaximum":0.0,"unit":"m","allowStockCheck":false,"pieceBreakdownMinimum":1.0,"pieceBreakdownMaximum":50.0,"allowBackInStockReminder":true,"freeStock":0.0,"nextPOFreeStock":29.5,"nextPODueDate":"2023-12-18","totalPOFreeStock":29.5,"basketQuantityThresholds":[{"minimum":0,"maximum":99999.99,"stockMessages":[{"stockMessage":" more due in (1-2 weeks)","class":"","stockBreakdownTab":1}]}]},"orderButtonText":"Add to Basket","reserveButtonText":"Reserve","reserveWithBatchSampleButtonText":"Reserve with Batch Sample","sample":{"productId":219937,"stockMessage":{"productTypeID":55,"quantityMinimum":1.0,"quantityMaximum":2.0,"productTypeQuantityMaximum":20.0,"quantityIncrement":1.0,"reserveQuantityMaximum":30.0,"unit":"","allowStockCheck":false,"pieceBreakdownMinimum":null,"pieceBreakdownMaximum":null,"allowBackInStockReminder":false,"freeStock":30.0,"nextPOFreeStock":99.0,"nextPODueDate":"2023-12-18","totalPOFreeStock":99.0,"basketQuantityThresholds":[{"minimum":0,"maximum":99999.99,"stockMessages":[{"stockMessage":"In stock","class":"","stockBreakdownTab":0}]}]},"orderButtonText":"Request a Sample","displayPrice":1.2,"displaySalePrice":null,"priceMessage":"1,20 €"},"largeSample":{"productId":219938,"stockMessage":{"productTypeID":null,"quantityMinimum":1.0,"quantityMaximum":99.0,"productTypeQuantityMaximum":null,"quantityIncrement":1.0,"reserveQuantityMaximum":null,"unit":"","allowStockCheck":false,"pieceBreakdownMinimum":null,"pieceBreakdownMaximum":null,"allowBackInStockReminder":false,"freeStock":null,"nextPOFreeStock":null,"nextPODueDate":null,"totalPOFreeStock":null,"basketQuantityThresholds":[{"minimum":0,"maximum":99999.99,"stockMessages":[{"stockMessage":" more due in (1-2 weeks)","class":"","stockBreakdownTab":1}]}]},"orderButtonText":"Add to Basket","displayPrice":null,"displaySalePrice":null,"priceMessage":null}},"Carousel":{"CarouselID":"#product-219936-carsouel","WrapperCSSClass":null,"AspectRatio":1.0,"Heading":"Montague - Cobalt","Images":[{"ImageID":156945,"SortOrder":0,"AltText":"Montague - Cobalt Cutting","Overlay":null,"MaxWidth":null,"ImageSize":1,"ForceLazyLoading":false}],"DisplayThumbnails":false,"DisplayDashes":true,"Interval":null,"PermitLargeImageModal":true},"ProductID":219936,"ProductTypeID":15,"ProductPageID":42143,"ProductCode":"FDG3102/02","Brand":"Designers Guild Essentials","OrderFormID":"#product-219936","OrderFormCarouselID":"#product-219936-slide","PrimaryProduct":true,"OrderFormGroupID":null,"OrderFormGroup":null,"Size":null,"OrderFormName":"Montague - Cobalt","BasketName":"Montague - Cobalt","SortOrder":0,"Attributes":null,"Image":{"imageId":156945,"templateImageId":2,"altText":"Montague - Cobalt Cutting","titleText":"Montague - Cobalt Cutting","sortOrder":0,"maxWidth":488},"OrderFormProperties":[{"Key":"Colour","Value":"Cobalt"},{"Key":"Code","Value":"FDG3102/02"}],"AllowSample":true,"AllowLargeSample":false,"AllowOrder":false,"AllowReserve":false,"AllowReserveWithBatchCutting":false,"ClientProductViewModels":"productViewModel(219937, 1)","URLKeywords":"fabric/designers-guild-essentials/montague-cobalt-fabric","ImageLinkToProductPage":true,"IsLifestyle":false,"IsHotspot":false}},{"X":17.0900001525879,"x":"calc(17.0900% - 12.5px)","Y":50.1599998474121,"y":"calc(50.1600% - 12.5px)","OverlayPosition":"top-left","Product":{"Solitary":false,"ProductBase":{"x":17.090000152587891,"y":50.159999847412109,"product":{"productId":219987,"sortOrder":0,"productTypeId":15,"templateId":2,"code":"FDG3102/21","brand":"Designers Guild Essentials","gtin13":null,"name":"Montague - Platinum","AKA":null,"size":null,"imageId":156961,"imageAltText":"Montague - Platinum Cutting","imageTitleText":"Montague - Platinum Cutting","rRPMessage":null,"rLRRP":"89 € per metre","rLTradePrice":null,"displayPrice":null,"displaySalePrice":null,"priceMessage":null,"statusMessage":null,"urlSemantics":"fabric/designers-guild-essentials/montague-platinum-fabric","productPageId":42162,"url":"/be/fabric/designers-guild-essentials/montague-platinum-fabric/p42162","itemAvailability":"InStock","primaryProduct":true,"orderFormGroupId":null,"orderFormName":"Montague - Platinum","attributes":null,"orderFormGroup":null,"orderFormProperties":[{"key":"Colour","value":"Platinum"},{"key":"Code","value":"FDG3102/21"}],"controls":{"allowOrder":false,"allowReserve":false,"allowReserveWithBatchSample":false,"allowSample":true,"allowLargeSample":false,"allowBackInStockReminder":false,"disableOrder":false,"disableSample":false},"stockMessage":{"productTypeID":15,"quantityMinimum":1.0,"quantityMaximum":0.0,"productTypeQuantityMaximum":null,"quantityIncrement":0.1,"reserveQuantityMaximum":26.0,"unit":"m","allowStockCheck":false,"pieceBreakdownMinimum":1.0,"pieceBreakdownMaximum":50.0,"allowBackInStockReminder":false,"freeStock":26.0,"nextPOFreeStock":0.0,"nextPODueDate":null,"totalPOFreeStock":0.0,"basketQuantityThresholds":[{"minimum":0,"maximum":99999.99}]},"orderButtonText":"Add to Basket","reserveButtonText":"Reserve","reserveWithBatchSampleButtonText":"Reserve with Batch Sample","sample":{"productId":219988,"stockMessage":{"productTypeID":55,"quantityMinimum":1.0,"quantityMaximum":2.0,"productTypeQuantityMaximum":20.0,"quantityIncrement":1.0,"reserveQuantityMaximum":43.0,"unit":"","allowStockCheck":false,"pieceBreakdownMinimum":null,"pieceBreakdownMaximum":null,"allowBackInStockReminder":false,"freeStock":43.0,"nextPOFreeStock":99.0,"nextPODueDate":"2023-12-22","totalPOFreeStock":99.0,"basketQuantityThresholds":[{"minimum":0,"maximum":99999.99,"stockMessages":[{"stockMessage":"In stock","class":"","stockBreakdownTab":0}]}]},"orderButtonText":"Request a Sample","displayPrice":1.2,"displaySalePrice":null,"priceMessage":"1,20 €"},"largeSample":{"productId":219989,"stockMessage":{"productTypeID":null,"quantityMinimum":1.0,"quantityMaximum":99.0,"productTypeQuantityMaximum":null,"quantityIncrement":1.0,"reserveQuantityMaximum":null,"unit":"","allowStockCheck":false,"pieceBreakdownMinimum":null,"pieceBreakdownMaximum":null,"allowBackInStockReminder":false,"freeStock":null,"nextPOFreeStock":null,"nextPODueDate":null,"totalPOFreeStock":null,"basketQuantityThresholds":[{"minimum":0,"maximum":99999.99,"stockMessages":[{"stockMessage":" more due in (1-2 weeks)","class":"","stockBreakdownTab":1}]}]},"orderButtonText":"Add to Basket","displayPrice":null,"displaySalePrice":null,"priceMessage":null}}},"Product":{"productId":219987,"sortOrder":0,"productTypeId":15,"templateId":2,"code":"FDG3102/21","brand":"Designers Guild Essentials","gtin13":null,"name":"Montague - Platinum","AKA":null,"size":null,"imageId":156961,"imageAltText":"Montague - Platinum Cutting","imageTitleText":"Montague - Platinum Cutting","rRPMessage":null,"rLRRP":"89 € per metre","rLTradePrice":null,"displayPrice":null,"displaySalePrice":null,"priceMessage":null,"statusMessage":null,"urlSemantics":"fabric/designers-guild-essentials/montague-platinum-fabric","productPageId":42162,"url":"/be/fabric/designers-guild-essentials/montague-platinum-fabric/p42162","itemAvailability":"InStock","primaryProduct":true,"orderFormGroupId":null,"orderFormName":"Montague - Platinum","attributes":null,"orderFormGroup":null,"orderFormProperties":[{"key":"Colour","value":"Platinum"},{"key":"Code","value":"FDG3102/21"}],"controls":{"allowOrder":false,"allowReserve":false,"allowReserveWithBatchSample":false,"allowSample":true,"allowLargeSample":false,"allowBackInStockReminder":false,"disableOrder":false,"disableSample":false},"stockMessage":{"productTypeID":15,"quantityMinimum":1.0,"quantityMaximum":0.0,"productTypeQuantityMaximum":null,"quantityIncrement":0.1,"reserveQuantityMaximum":26.0,"unit":"m","allowStockCheck":false,"pieceBreakdownMinimum":1.0,"pieceBreakdownMaximum":50.0,"allowBackInStockReminder":false,"freeStock":26.0,"nextPOFreeStock":0.0,"nextPODueDate":null,"totalPOFreeStock":0.0,"basketQuantityThresholds":[{"minimum":0,"maximum":99999.99}]},"orderButtonText":"Add to Basket","reserveButtonText":"Reserve","reserveWithBatchSampleButtonText":"Reserve with Batch Sample","sample":{"productId":219988,"stockMessage":{"productTypeID":55,"quantityMinimum":1.0,"quantityMaximum":2.0,"productTypeQuantityMaximum":20.0,"quantityIncrement":1.0,"reserveQuantityMaximum":43.0,"unit":"","allowStockCheck":false,"pieceBreakdownMinimum":null,"pieceBreakdownMaximum":null,"allowBackInStockReminder":false,"freeStock":43.0,"nextPOFreeStock":99.0,"nextPODueDate":"2023-12-22","totalPOFreeStock":99.0,"basketQuantityThresholds":[{"minimum":0,"maximum":99999.99,"stockMessages":[{"stockMessage":"In stock","class":"","stockBreakdownTab":0}]}]},"orderButtonText":"Request a Sample","displayPrice":1.2,"displaySalePrice":null,"priceMessage":"1,20 €"},"largeSample":{"productId":219989,"stockMessage":{"productTypeID":null,"quantityMinimum":1.0,"quantityMaximum":99.0,"productTypeQuantityMaximum":null,"quantityIncrement":1.0,"reserveQuantityMaximum":null,"unit":"","allowStockCheck":false,"pieceBreakdownMinimum":null,"pieceBreakdownMaximum":null,"allowBackInStockReminder":false,"freeStock":null,"nextPOFreeStock":null,"nextPODueDate":null,"totalPOFreeStock":null,"basketQuantityThresholds":[{"minimum":0,"maximum":99999.99,"stockMessages":[{"stockMessage":" more due in (1-2 weeks)","class":"","stockBreakdownTab":1}]}]},"orderButtonText":"Add to Basket","displayPrice":null,"displaySalePrice":null,"priceMessage":null}},"Carousel":{"CarouselID":"#product-219987-carsouel","WrapperCSSClass":null,"AspectRatio":1.0,"Heading":"Montague - Platinum","Images":[{"ImageID":156961,"SortOrder":0,"AltText":"Montague - Platinum Cutting","Overlay":null,"MaxWidth":null,"ImageSize":1,"ForceLazyLoading":false}],"DisplayThumbnails":false,"DisplayDashes":true,"Interval":null,"PermitLargeImageModal":true},"ProductID":219987,"ProductTypeID":15,"ProductPageID":42162,"ProductCode":"FDG3102/21","Brand":"Designers Guild Essentials","OrderFormID":"#product-219987","OrderFormCarouselID":"#product-219987-slide","PrimaryProduct":true,"OrderFormGroupID":null,"OrderFormGroup":null,"Size":null,"OrderFormName":"Montague - Platinum","BasketName":"Montague - Platinum","SortOrder":0,"Attributes":null,"Image":{"imageId":156961,"templateImageId":2,"altText":"Montague - Platinum Cutting","titleText":"Montague - Platinum Cutting","sortOrder":0,"maxWidth":488},"OrderFormProperties":[{"Key":"Colour","Value":"Platinum"},{"Key":"Code","Value":"FDG3102/21"}],"AllowSample":true,"AllowLargeSample":false,"AllowOrder":false,"AllowReserve":false,"AllowReserveWithBatchCutting":false,"ClientProductViewModels":"productViewModel(219988, 1)","URLKeywords":"fabric/designers-guild-essentials/montague-platinum-fabric","ImageLinkToProductPage":true,"IsLifestyle":false,"IsHotspot":false}},{"X":79.3899993896484,"x":"calc(79.3900% - 12.5px)","Y":42.9599990844727,"y":"calc(42.9600% - 12.5px)","OverlayPosition":"top-right","Product":{"Solitary":false,"ProductBase":{"x":79.389999389648438,"y":42.959999084472663,"product":{"productId":219912,"sortOrder":0,"productTypeId":15,"templateId":2,"code":"FDG3102/03","brand":"Designers Guild Essentials","gtin13":null,"name":"Montague - Delft","AKA":null,"size":null,"imageId":156955,"imageAltText":"Montague - Delft Cutting","imageTitleText":"Montague - Delft Cutting","rRPMessage":null,"rLRRP":"89 € per metre","rLTradePrice":null,"displayPrice":null,"displaySalePrice":null,"priceMessage":null,"statusMessage":null,"urlSemantics":"fabric/designers-guild-essentials/montague-delft-fabric","productPageId":42144,"url":"/be/fabric/designers-guild-essentials/montague-delft-fabric/p42144","itemAvailability":"InStock","primaryProduct":true,"orderFormGroupId":null,"orderFormName":"Montague - Delft","attributes":null,"orderFormGroup":null,"orderFormProperties":[{"key":"Colour","value":"Delft"},{"key":"Code","value":"FDG3102/03"}],"controls":{"allowOrder":false,"allowReserve":false,"allowReserveWithBatchSample":false,"allowSample":true,"allowLargeSample":false,"allowBackInStockReminder":false,"disableOrder":false,"disableSample":false},"stockMessage":{"productTypeID":15,"quantityMinimum":1.0,"quantityMaximum":0.0,"productTypeQuantityMaximum":null,"quantityIncrement":0.1,"reserveQuantityMaximum":43.47,"unit":"m","allowStockCheck":false,"pieceBreakdownMinimum":1.0,"pieceBreakdownMaximum":50.0,"allowBackInStockReminder":false,"freeStock":43.47,"nextPOFreeStock":0.0,"nextPODueDate":null,"totalPOFreeStock":0.0,"basketQuantityThresholds":[{"minimum":0,"maximum":99999.99}]},"orderButtonText":"Add to Basket","reserveButtonText":"Reserve","reserveWithBatchSampleButtonText":"Reserve with Batch Sample","sample":{"productId":219939,"stockMessage":{"productTypeID":55,"quantityMinimum":1.0,"quantityMaximum":2.0,"productTypeQuantityMaximum":20.0,"quantityIncrement":1.0,"reserveQuantityMaximum":23.0,"unit":"","allowStockCheck":false,"pieceBreakdownMinimum":null,"pieceBreakdownMaximum":null,"allowBackInStockReminder":false,"freeStock":23.0,"nextPOFreeStock":99.0,"nextPODueDate":"2023-12-22","totalPOFreeStock":99.0,"basketQuantityThresholds":[{"minimum":0,"maximum":99999.99,"stockMessages":[{"stockMessage":"In stock","class":"","stockBreakdownTab":0}]}]},"orderButtonText":"Request a Sample","displayPrice":1.2,"displaySalePrice":null,"priceMessage":"1,20 €"},"largeSample":{"productId":219940,"stockMessage":{"productTypeID":null,"quantityMinimum":1.0,"quantityMaximum":99.0,"productTypeQuantityMaximum":null,"quantityIncrement":1.0,"reserveQuantityMaximum":null,"unit":"","allowStockCheck":false,"pieceBreakdownMinimum":null,"pieceBreakdownMaximum":null,"allowBackInStockReminder":false,"freeStock":null,"nextPOFreeStock":null,"nextPODueDate":null,"totalPOFreeStock":null,"basketQuantityThresholds":[{"minimum":0,"maximum":99999.99,"stockMessages":[{"stockMessage":" more due in (1-2 weeks)","class":"","stockBreakdownTab":1}]}]},"orderButtonText":"Add to Basket","displayPrice":null,"displaySalePrice":null,"priceMessage":null}}},"Product":{"productId":219912,"sortOrder":0,"productTypeId":15,"templateId":2,"code":"FDG3102/03","brand":"Designers Guild Essentials","gtin13":null,"name":"Montague - Delft","AKA":null,"size":null,"imageId":156955,"imageAltText":"Montague - Delft Cutting","imageTitleText":"Montague - Delft Cutting","rRPMessage":null,"rLRRP":"89 € per metre","rLTradePrice":null,"displayPrice":null,"displaySalePrice":null,"priceMessage":null,"statusMessage":null,"urlSemantics":"fabric/designers-guild-essentials/montague-delft-fabric","productPageId":42144,"url":"/be/fabric/designers-guild-essentials/montague-delft-fabric/p42144","itemAvailability":"InStock","primaryProduct":true,"orderFormGroupId":null,"orderFormName":"Montague - Delft","attributes":null,"orderFormGroup":null,"orderFormProperties":[{"key":"Colour","value":"Delft"},{"key":"Code","value":"FDG3102/03"}],"controls":{"allowOrder":false,"allowReserve":false,"allowReserveWithBatchSample":false,"allowSample":true,"allowLargeSample":false,"allowBackInStockReminder":false,"disableOrder":false,"disableSample":false},"stockMessage":{"productTypeID":15,"quantityMinimum":1.0,"quantityMaximum":0.0,"productTypeQuantityMaximum":null,"quantityIncrement":0.1,"reserveQuantityMaximum":43.47,"unit":"m","allowStockCheck":false,"pieceBreakdownMinimum":1.0,"pieceBreakdownMaximum":50.0,"allowBackInStockReminder":false,"freeStock":43.47,"nextPOFreeStock":0.0,"nextPODueDate":null,"totalPOFreeStock":0.0,"basketQuantityThresholds":[{"minimum":0,"maximum":99999.99}]},"orderButtonText":"Add to Basket","reserveButtonText":"Reserve","reserveWithBatchSampleButtonText":"Reserve with Batch Sample","sample":{"productId":219939,"stockMessage":{"productTypeID":55,"quantityMinimum":1.0,"quantityMaximum":2.0,"productTypeQuantityMaximum":20.0,"quantityIncrement":1.0,"reserveQuantityMaximum":23.0,"unit":"","allowStockCheck":false,"pieceBreakdownMinimum":null,"pieceBreakdownMaximum":null,"allowBackInStockReminder":false,"freeStock":23.0,"nextPOFreeStock":99.0,"nextPODueDate":"2023-12-22","totalPOFreeStock":99.0,"basketQuantityThresholds":[{"minimum":0,"maximum":99999.99,"stockMessages":[{"stockMessage":"In stock","class":"","stockBreakdownTab":0}]}]},"orderButtonText":"Request a Sample","displayPrice":1.2,"displaySalePrice":null,"priceMessage":"1,20 €"},"largeSample":{"productId":219940,"stockMessage":{"productTypeID":null,"quantityMinimum":1.0,"quantityMaximum":99.0,"productTypeQuantityMaximum":null,"quantityIncrement":1.0,"reserveQuantityMaximum":null,"unit":"","allowStockCheck":false,"pieceBreakdownMinimum":null,"pieceBreakdownMaximum":null,"allowBackInStockReminder":false,"freeStock":null,"nextPOFreeStock":null,"nextPODueDate":null,"totalPOFreeStock":null,"basketQuantityThresholds":[{"minimum":0,"maximum":99999.99,"stockMessages":[{"stockMessage":" more due in (1-2 weeks)","class":"","stockBreakdownTab":1}]}]},"orderButtonText":"Add to Basket","displayPrice":null,"displaySalePrice":null,"priceMessage":null}},"Carousel":{"CarouselID":"#product-219912-carsouel","WrapperCSSClass":null,"AspectRatio":1.0,"Heading":"Montague - Delft","Images":[{"ImageID":156955,"SortOrder":0,"AltText":"Montague - Delft Cutting","Overlay":null,"MaxWidth":null,"ImageSize":1,"ForceLazyLoading":false}],"DisplayThumbnails":false,"DisplayDashes":true,"Interval":null,"PermitLargeImageModal":true},"ProductID":219912,"ProductTypeID":15,"ProductPageID":42144,"ProductCode":"FDG3102/03","Brand":"Designers Guild Essentials","OrderFormID":"#product-219912","OrderFormCarouselID":"#product-219912-slide","PrimaryProduct":true,"OrderFormGroupID":null,"OrderFormGroup":null,"Size":null,"OrderFormName":"Montague - Delft","BasketName":"Montague - Delft","SortOrder":0,"Attributes":null,"Image":{"imageId":156955,"templateImageId":2,"altText":"Montague - Delft Cutting","titleText":"Montague - Delft Cutting","sortOrder":0,"maxWidth":488},"OrderFormProperties":[{"Key":"Colour","Value":"Delft"},{"Key":"Code","Value":"FDG3102/03"}],"AllowSample":true,"AllowLargeSample":false,"AllowOrder":false,"AllowReserve":false,"AllowReserveWithBatchCutting":false,"ClientProductViewModels":"productViewModel(219939, 1)","URLKeywords":"fabric/designers-guild-essentials/montague-delft-fabric","ImageLinkToProductPage":true,"IsLifestyle":false,"IsHotspot":false}}]}],"RecentlyViewed":[],"MasterDefinition":{"SiteSectionID":0,"TitleTag":"Our Eco Policy | Designers Guild","MetaDescription":null,"BackInStockReminder":null,"ItemsInBasket":0.0,"UrlBreakdown":{"ContentType":0,"ContentId":1695,"ContentDate":"2023-12-08T00:00:00","SemanticString":"our-eco-policy","countryDetails":{"CountryLanguageID":18,"RegionID":3,"CountryID":23,"CountryCode":"BE","LanguageID":1,"SortOrder":12,"Name":"Belgium","URL":"be","DotNetCulture":"fr-BE","ShopEnabled":true,"LanguageCode":"en","LanguageDotNetCulture":"en-GB","MertexCurrencyCode":"EUR","CurrencyCode":"EUR","PriceListID":10,"AllowTradeOrders":true,"AcceptAmazonPay":false,"BuyOnlineRedirectAllowed":false,"EcommerceEnabled":false,"SamplesEnabled":true},"contentTypeAndIdNotFound":false,"CountryAwareness":{"Match":false,"Culture":"us","objCountryItem":{"CountryLanguageID":5,"RegionID":2,"CountryID":238,"CountryCode":null,"LanguageID":2,"SortOrder":1,"Name":"United States","URL":"us","DotNetCulture":"en-US","ShopEnabled":true,"LanguageCode":"us","LanguageDotNetCulture":"en-US","MertexCurrencyCode":"USD","CurrencyCode":"USD","PriceListID":2,"AllowTradeOrders":true,"AcceptAmazonPay":true,"BuyOnlineRedirectAllowed":false,"EcommerceEnabled":false,"SamplesEnabled":false}},"GeoIPCulture":null,"siteCountryNotFoundInUrl":false},"GoogleHrefs":[{"hreflang":"de","href":"https://www.designersguild.com/de/our-eco-policy/l1695"},{"hreflang":"de-at","href":"https://www.designersguild.com/at/our-eco-policy/l1695"},{"hreflang":"de-ch","href":"https://www.designersguild.com/de-ch/our-eco-policy/l1695"},{"hreflang":"en","href":"https://www.designersguild.com/row/our-eco-policy/l1695"},{"hreflang":"en-au","href":"https://www.designersguild.com/au/our-eco-policy/l1695"},{"hreflang":"en-be","href":"https://www.designersguild.com/be/our-eco-policy/l1695"},{"hreflang":"en-ca","href":"https://www.designersguild.com/us/our-eco-policy/l1695"},{"hreflang":"en-dk","href":"https://www.designersguild.com/dk/our-eco-policy/l1695"},{"hreflang":"en-gb","href":"https://www.designersguild.com/uk/our-eco-policy/l1695"},{"hreflang":"en-gg","href":"https://www.designersguild.com/uk/our-eco-policy/l1695"},{"hreflang":"en-gr","href":"https://www.designersguild.com/eu/our-eco-policy/l1695"},{"hreflang":"en-ie","href":"https://www.designersguild.com/ie/our-eco-policy/l1695"},{"hreflang":"en-im","href":"https://www.designersguild.com/uk/our-eco-policy/l1695"},{"hreflang":"en-je","href":"https://www.designersguild.com/uk/our-eco-policy/l1695"},{"hreflang":"en-lu","href":"https://www.designersguild.com/be/our-eco-policy/l1695"},{"hreflang":"en-nl","href":"https://www.designersguild.com/nl/our-eco-policy/l1695"},{"hreflang":"en-no","href":"https://www.designersguild.com/no/our-eco-policy/l1695"},{"hreflang":"en-nz","href":"https://www.designersguild.com/nz/our-eco-policy/l1695"},{"hreflang":"en-se","href":"https://www.designersguild.com/se/our-eco-policy/l1695"},{"hreflang":"en-us","href":"https://www.designersguild.com/us/our-eco-policy/l1695"},{"hreflang":"es","href":"https://www.designersguild.com/es/our-eco-policy/l1695"},{"hreflang":"fi-fi","href":"https://www.designersguild.com/fi/our-eco-policy/l1695"},{"hreflang":"fr","href":"https://www.designersguild.com/fr/our-eco-policy/l1695"},{"hreflang":"fr-ch","href":"https://www.designersguild.com/fr-ch/our-eco-policy/l1695"},{"hreflang":"it-it","href":"https://www.designersguild.com/it/our-eco-policy/l1695"},{"hreflang":"ru","href":"https://www.designersguild.com/ru/our-eco-policy/l1695"},{"hreflang":"x-default","href":"https://www.designersguild.com/uk/our-eco-policy/l1695"}],"CountryDropDown":{"countryDropDownItems":[{"CountryID":81,"Code":null,"LanguageID":1,"RegionID":3,"LanguageCode":"en","Country":"UK","Region":"Europe","URL":"uk","URLKeywords":"","SortOrder":1,"PageID":0},{"CountryID":15,"Code":null,"LanguageID":4,"RegionID":3,"LanguageCode":"de","Country":"Austria","Region":"Europe","URL":"at","URLKeywords":"","SortOrder":11,"PageID":0},{"CountryID":23,"Code":null,"LanguageID":1,"RegionID":3,"LanguageCode":"en","Country":"Belgium","Region":"Europe","URL":"be","URLKeywords":"","SortOrder":12,"PageID":0},{"CountryID":62,"Code":null,"LanguageID":1,"RegionID":3,"LanguageCode":"en","Country":"Denmark","Region":"Europe","URL":"dk","URLKeywords":"","SortOrder":13,"PageID":0},{"CountryID":74,"Code":null,"LanguageID":15,"RegionID":3,"LanguageCode":"fi","Country":"Finland","Region":"Europe","URL":"fi","URLKeywords":"","SortOrder":15,"PageID":0},{"CountryID":79,"Code":null,"LanguageID":3,"RegionID":3,"LanguageCode":"fr","Country":"France","Region":"Europe","URL":"fr","URLKeywords":"","SortOrder":16,"PageID":0},{"CountryID":60,"Code":null,"LanguageID":4,"RegionID":3,"LanguageCode":"de","Country":"Germany","Region":"Europe","URL":"de","URLKeywords":"","SortOrder":17,"PageID":0},{"CountryID":106,"Code":null,"LanguageID":1,"RegionID":3,"LanguageCode":"en","Country":"Ireland","Region":"Europe","URL":"ie","URLKeywords":"","SortOrder":18,"PageID":0},{"CountryID":114,"Code":null,"LanguageID":6,"RegionID":3,"LanguageCode":"it","Country":"Italy","Region":"Europe","URL":"it","URLKeywords":"","SortOrder":19,"PageID":0},{"CountryID":170,"Code":null,"LanguageID":13,"RegionID":3,"LanguageCode":"en","Country":"Netherlands","Region":"Europe","URL":"nl","URLKeywords":"","SortOrder":20,"PageID":0},{"CountryID":71,"Code":null,"LanguageID":5,"RegionID":3,"LanguageCode":"es","Country":"Spain","Region":"Europe","URL":"es","URLKeywords":"","SortOrder":23,"PageID":0},{"CountryID":202,"Code":null,"LanguageID":1,"RegionID":3,"LanguageCode":"en","Country":"Sweden","Region":"Europe","URL":"se","URLKeywords":"","SortOrder":24,"PageID":0},{"CountryID":171,"Code":null,"LanguageID":1,"RegionID":3,"LanguageCode":"en","Country":"Norway","Region":"Europe","URL":"no","URLKeywords":"","SortOrder":52,"PageID":0},{"CountryID":46,"Code":null,"LanguageID":3,"RegionID":3,"LanguageCode":"fr","Country":"Switzerland","Region":"Europe","URL":"fr-ch","URLKeywords":"","SortOrder":102,"PageID":0},{"CountryID":46,"Code":null,"LanguageID":4,"RegionID":3,"LanguageCode":"de","Country":"Switzerland","Region":"Europe","URL":"de-ch","URLKeywords":"","SortOrder":103,"PageID":0},{"CountryID":196,"Code":null,"LanguageID":10,"RegionID":3,"LanguageCode":"ru","Country":"Russian Federation","Region":"Europe","URL":"ru","URLKeywords":"","SortOrder":109,"PageID":0},{"CountryID":238,"Code":null,"LanguageID":2,"RegionID":2,"LanguageCode":"us","Country":"United States","Region":"North America","URL":"us","URLKeywords":"","SortOrder":125,"PageID":0},{"CountryID":16,"Code":null,"LanguageID":12,"RegionID":6,"LanguageCode":"au","Country":"Australia","Region":"Australasia","URL":"au","URLKeywords":"","SortOrder":150,"PageID":0},{"CountryID":175,"Code":null,"LanguageID":18,"RegionID":6,"LanguageCode":"nz","Country":"New Zealand","Region":"Australasia","URL":"nz","URLKeywords":"","SortOrder":151,"PageID":0},{"CountryID":51,"Code":null,"LanguageID":1,"RegionID":4,"LanguageCode":"en","Country":"Rest of the World","Region":"Africa, Asia & the Middle East","URL":"row","URLKeywords":"","SortOrder":255,"PageID":0},{"CountryID":67,"Code":null,"LanguageID":1,"RegionID":3,"LanguageCode":"en","Country":"Other Countries in Europe","Region":"Europe","URL":"eu","URLKeywords":"","SortOrder":255,"PageID":0}]},"ProductTypeDropDown":{"ProductTypes":[{"ProductTypeID":15,"Name":"Fabric","NamePlural":null,"URLKeywords":null,"SortOrder":0,"FilterIndexRestrictions":null,"ProductPageIDs":null,"FormValue":"fabric"},{"ProductTypeID":18,"Name":"Wallpaper","NamePlural":null,"URLKeywords":null,"SortOrder":0,"FilterIndexRestrictions":null,"ProductPageIDs":null,"FormValue":"wallpaper"},{"ProductTypeID":8,"Name":"Paint","NamePlural":null,"URLKeywords":null,"SortOrder":0,"FilterIndexRestrictions":null,"ProductPageIDs":null,"FormValue":"paint"},{"ProductTypeID":10,"Name":"Rug","NamePlural":null,"URLKeywords":null,"SortOrder":0,"FilterIndexRestrictions":null,"ProductPageIDs":null,"FormValue":"rug"},{"ProductTypeID":4,"Name":"Cushion","NamePlural":null,"URLKeywords":null,"SortOrder":0,"FilterIndexRestrictions":null,"ProductPageIDs":null,"FormValue":"cushion"},{"ProductTypeID":1,"Name":"Bed Linen","NamePlural":null,"URLKeywords":null,"SortOrder":0,"FilterIndexRestrictions":null,"ProductPageIDs":null,"FormValue":"bed-linen"},{"ProductTypeID":2,"Name":"Throw","NamePlural":null,"URLKeywords":null,"SortOrder":0,"FilterIndexRestrictions":null,"ProductPageIDs":null,"FormValue":"throw"},{"ProductTypeID":35,"Name":"Furniture","NamePlural":null,"URLKeywords":null,"SortOrder":0,"FilterIndexRestrictions":null,"ProductPageIDs":null,"FormValue":"furniture"}]},"TradeMember":false,"TradeAllowed":false,"CanViewRRPs":false,"LoginStatus":0,"UserName":null},"Visitor":{"visitorDbId":213721798,"FullName":null,"Email":null,"Culture":null,"VisitorCreatedDT":"0001-01-01T00:00:00","memberId":null,"tradePriceListId":null,"memberTradeAccountNumber":null,"memberTradeAccountID":null,"memberDisplayTradePrice":false,"memberTradeDataSourceJson":null,"tradePermissionAccountAdmin":false,"tradePermissionPlaceOrder":false,"tradePermissionViewAccounts":false,"tradePermissionDownloadPricelistsBrochures":false,"tradePermissionDownloadProductFeeds":false},"DotDigitalBehaviourProfile":{"WebBehaviourTrackingProfileID":"DM-1667704159-01"},"Scrapbook":{"Images":[]},"TradeOrderingAllowed":true,"SearchTerm":null,"ProductType":null,"LanguageID":1,"CountryID":23,"Date":"2023-12-08T00:00:00","ContentType":0,"ContentID":1695,"SiteSectionID":0,"ShowRecentlyViewed":false,"Partial":null,"IsBot":true,"CategoryPageProductType":null}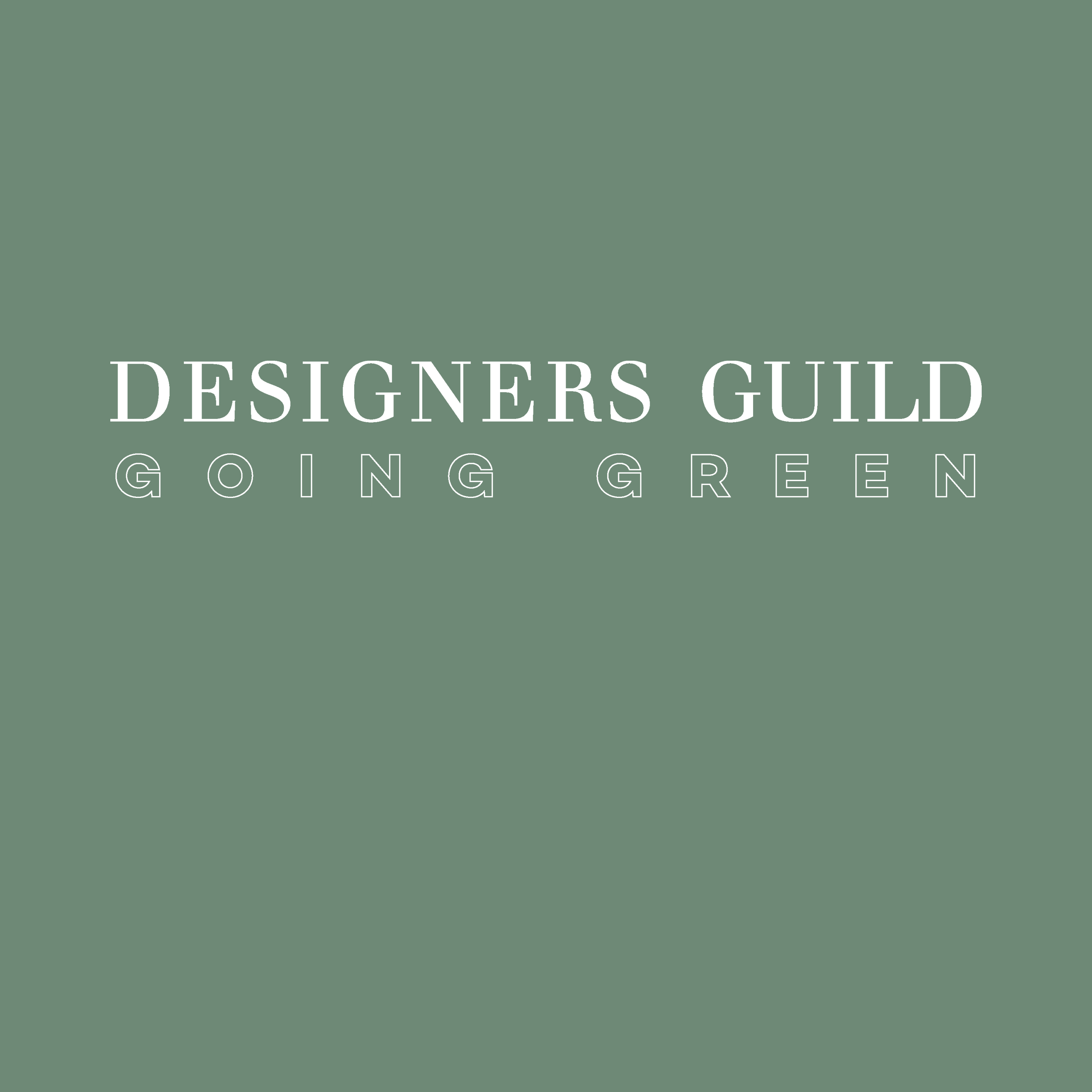 Our Environmental and Ethical Trading Policy
Our Environmental Mission
"We have an unwavering commitment and dedication to our ecological and social responsibilities as a company. We are committed to constantly reviewing our supply chain - from the initiation of product through to the disposal of our packaging material - in a way that enhances the environment for our suppliers and our customers wherever possible."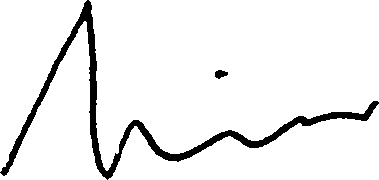 Simon Jeffreys
Chief Executive
Designers Guild Group Limited
In House
We recycle all waste paper and cardboard and we have minimised the use of single use plastic where possible across the business.
Where possible our logistics vehicles, including those of our representatives, are now electric.
All our carrier bags and wrapping paper are made from sustainable paper or cardboard and are fully recyclable.
The installation of stepped and dimmable LED lighting at the warehouse will mean a carbon saving of 26.1 tCO2 per year or 261.4 tCO2 over a 10 year period.
Designers Guild has water meters at all its sites in the UK helping us to monitor our usage. Future projects to reduce usage will include installation of double flush valves to all toilets across the DG estate.
We work only with suppliers who share these values and are equally committed to becoming more sustainable and eco friendly.
Our plastic fabric wrapping is derived from recycled plastic bottles and is fully recyclable.
In conclusion: Trading ethically throughout our business is an ongoing commitment and aspiration. We review and monitor our own procedures and those of our supply chains to guarantee that our business follows the ethical policy that we as a company subscribe to.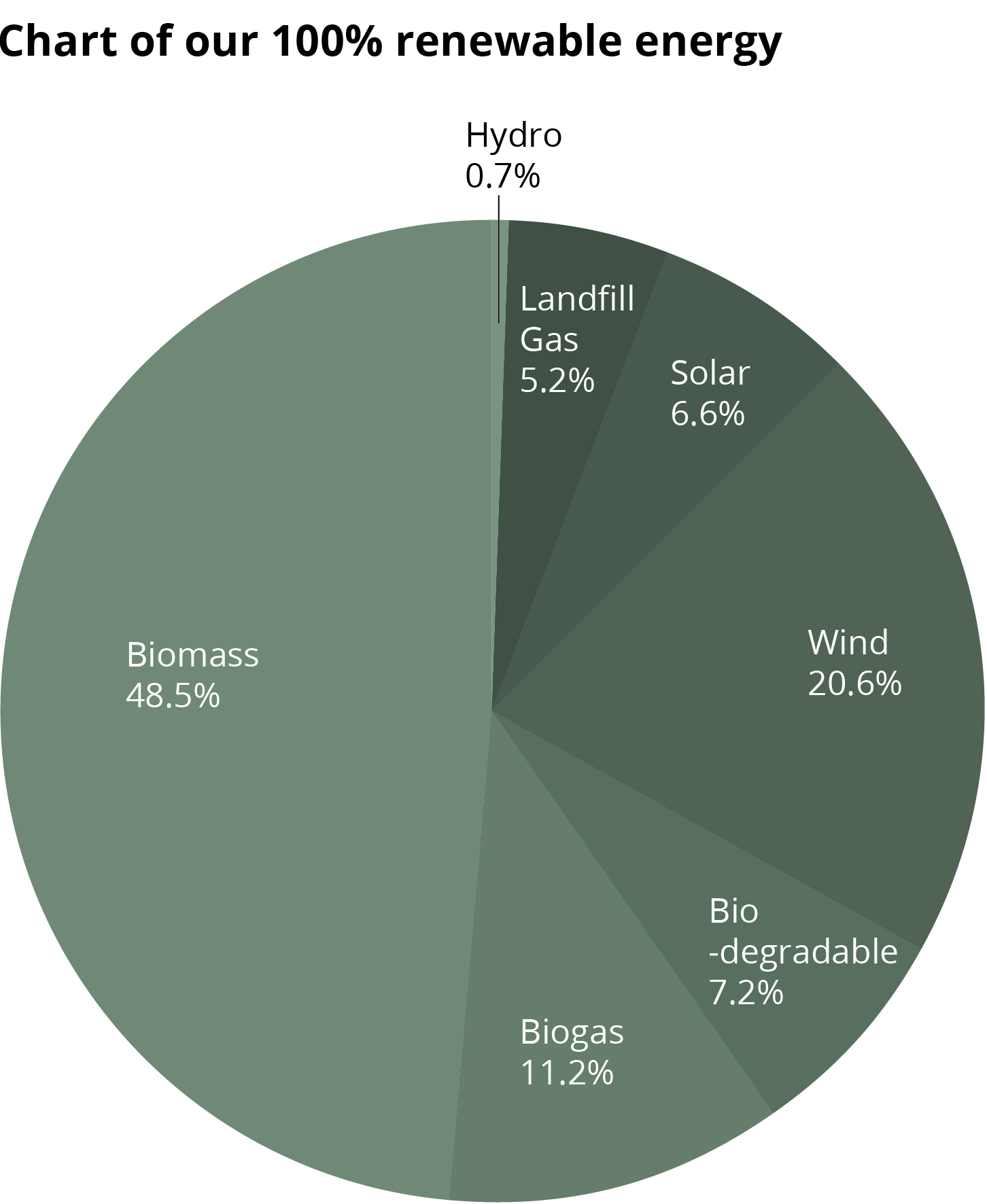 Products
Many of our products are made from natural fibres or are recyclable.
In spring 2019, we launched an innovative recycled fabric collection, Lisbon which was one of the first in the industry. Using no water in its manufacture – it is entirely made from yarns recycled from the fashion industry.
In spring 2022, Watkin weaves has the same strong eco credentials, with yarns made from a biproduct of waste textiles.
In spring 2023, we launched Cavazzo and Garonne both of which are made from recycled fabrics.
For autumn 2023, two further recycled fabric collections were launched:
Torrington - A charming soft boucle tweed weave in 24 versatile shades created with a majority recycled yarn. Easy-clean with an exclusive finish by Aquaclean using innovative stain release technology and chemical free formula.
Montague - A wonderfully chunky tweed inspired weave, created with a recycled yarn of unique anionic and cationic polyester blended fibres which react differently when dyeing creating a multi toned effect. Easyclean finish with a fantastic martindale of 85,000 rubs, Montague is also Oeko-Tex certified for added confidence.
For Autumn 22, we launched several collections with serious eco credentials: Haldon weaves - Abernethy, Delamere and Haldon are created with 75% recycled wool which comes from pre and post-consumer textile waste. Once sorted the fabrics are washed with a gentle detergent and then shredded back into fibres which are then blended back into yarns to make up the colour palette. The blending of these yarns is skilfully guided by the supplier to maintain colour consistency from batch to batch. No further dyeing takes place to the process uses far less energy and water than standard yarn production. The finished cloth is gently brushed to create a soft handle without compromising the incredibly hard-wearing construction meeting over 100,000 rubs making these suitable for demanding interior schemes.
Loden - A felted wool-like cloth created with 100% PET which is created using recycled plastic bottles - Global Recycling Standard approved. Up to 40 plastic bottles from post-consumer waste are recycled to create 1m of fabric
The bottles are shredded into pellets which are then melted down to extrude the new PET yarn. The yarn is Global Recycling Standard approved colours are created using disperse dyes which use less water than dyeing other fibres such as cotton. Our easy clean finish is water based therefore no harmful chemicals used.
Ethically Produced Cotton
We have also introduced ethically produced cotton to our collections and Cassia Cord has an entirely ethically produced cotton pile and our coordinating Cassia velvet will become ethically produced cotton as stocks are replenished.
Oeko-Tex Approved
A large proportion of our fabrics are Oeko-Tex approved, the world's best-known approval body to guarantee our products are free of harmful substances. It stands for customer confidence and high product safety.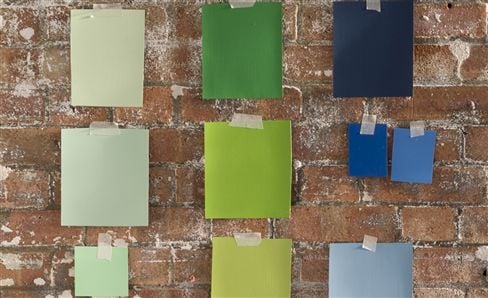 Paint
Our collection is completely water-based, vegan and low-VOCs (Volatile organic compounds, that contribute to atmospheric pollution), making them virtually solvent free. Brushes and painting equipment can be easily cleaned without harmful chemicals. Designed to last – our paint offers excellent coverage, adhesion and flow, meaning fewer coats are needed when compared with other premium paints.
All our paints are manufactured in the UK. Our paint tins are made using 50% recycled steel and our packaging is made using recycled materials, that can be used again.
Organic Cotton Bed Linen & Towels
Loweswater Bed Linen Created with pure GOTS certified organic cotton in a crisp 300 thread count this stunning range of bed linen is overdyed in sublime shades inspired by nature. Our organic plain dye cotton bedding is softly crushed by the dying and washing process creating a contemporary relaxed feel for your bedroom scheme. Oeko-Tex 100 certified for added confidence that no harmful substances were used in the creation of this range to protect you and your environment. In plastic free reusable fabric bags this organic cotton range is available as duvet cover sets, with pillowcases sold separately in pairs.
Loweswater Towels & Bath Mats We are thrilled to launch our first organic cotton towel - woven from superior 700gsm Egyptian cotton, grown without the use of synthetic additives or pesticides and is not genetically modified. Our new Loweswater towel range from Designers Guild is available in a stunning range of soft earth tone inspired shades. OEKO-TEX® Standard 100 approved for added confidence.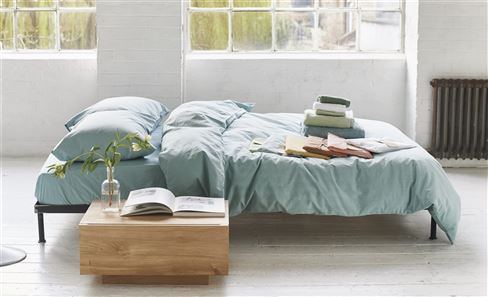 Charities
Our largest contribution has been supporting Oxfam in the building of a school in the Democratic Republic of the Congo.
All scrap fabric is donated to various children's charities, for example Children's Scrap Project. All remnants and end of line fabrics are upcycled.
We have worked with the charity Maggie's, for several years – A charity that provides free practical & emotional support for people living with cancer and their families, through support centres built in the grounds of specialist NHS cancer hospitals. In 2018 Tricia Guild directed the interior design of a new centre for Maggie's.
We are constantly reviewing our recycling and waste collection policies too and are also working with World Land Trust by donating to their Buy an Acre programme on a monthly basis. Each acre purchased protects threatened habitats and their wildlife in Colombia, Mexico and Zambia. View our support with World Land Trust.
FIND MORE HERE >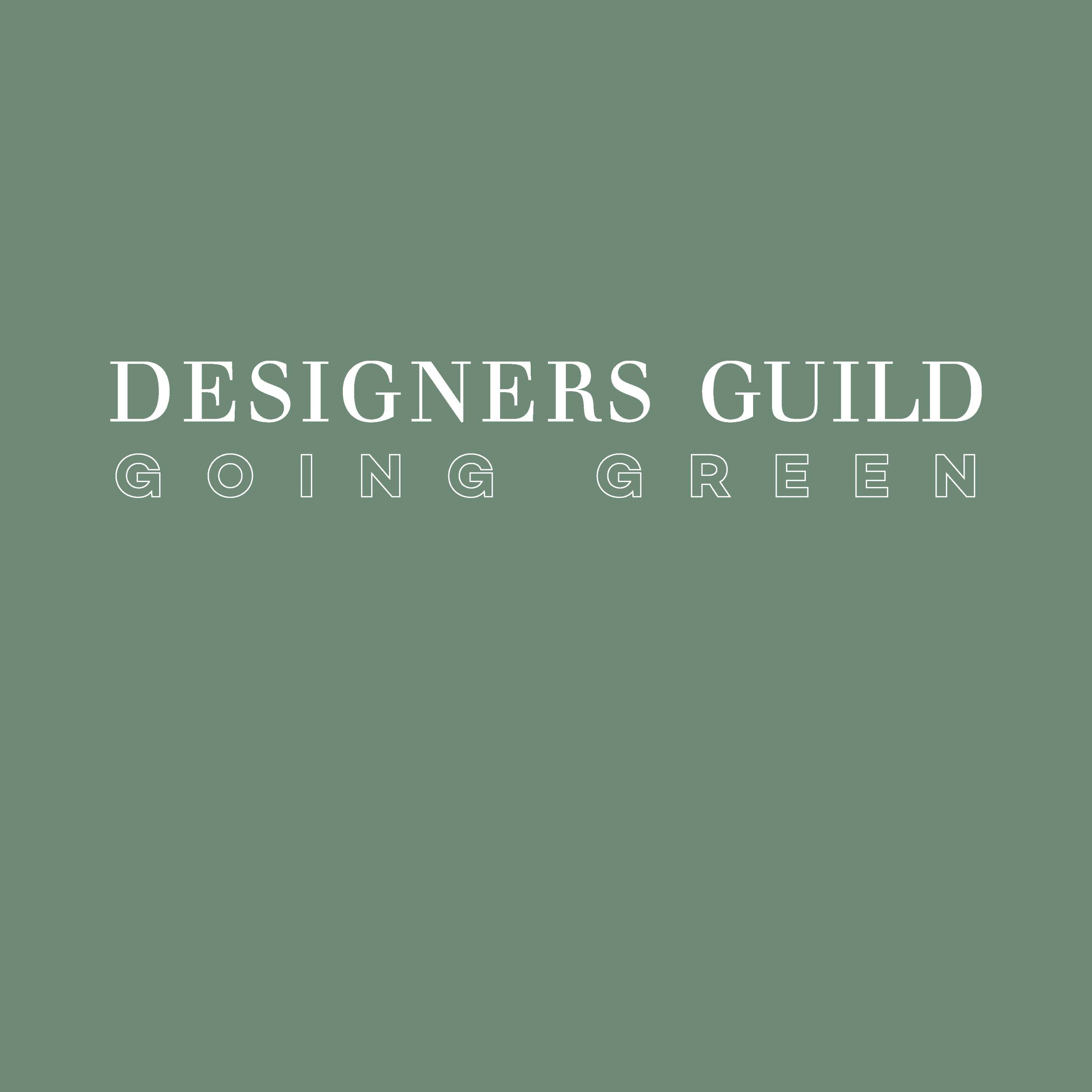 Our Ethical Trading Mission
"We have an aspiration and a commitment to trade ethically throughout our business. We are committed to reviewing our supply chain, from the initiation of product through to the disposal of our packaging material, in a way that enhances the environment for our suppliers, and our customers wherever possible. Our people are tasked with dealing ethically with everyone they meet in an honest, open and collaborative fashion. We only deal with suppliers who have a similar ethical ethos."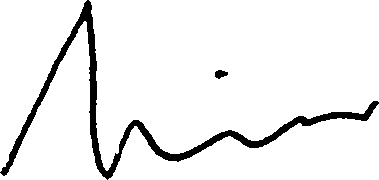 Simon Jeffreys
Chief Executive
Designers Guild Group Limited
Our Policies
We operate a number of internal policies to ensure that we are conducting business in an ethical and transparent manner. These include:
Anti-slavery policy. This policy sets out Designers Guild's stance on modern slavery and explains how suppliers and employees can identify any instances of this and where they can go for help.
Code of business conduct. This code explains the manner in which we behave as an organisation and how we expect our employees and suppliers to act.
Recruitment policy. We operate a robust recruitment policy, including conducting eligibility to work in the UK checks for all employees to safeguard against human trafficking or individuals being forced to work against their will.
A whistle blowing policy.
Our Partnerships
We pride ourselves on the honest, open and collaborative relationships we have with our suppliers. We source products from around the world but only deal with suppliers who have a similar ethical ethos to ourselves, often favouring larger mills that can support proper working conditions.
All new suppliers are subject to an assessment by ourselves before we commit to any transactions, including an online search to ensure that the particular company has never been convicted of offenses relating to modern slavery. Our Ethical policy forms part of our contract with suppliers and they are required to confirm that no part of their business operations contradicts this policy.
We often further follow up with site visits to strengthen our understanding and to allow us to accurately risk assess.
The Future
We are constantly reviewing our procedures to ensure that we continue to monitor both our own organisation and our supply chains to guarantee that our business follows the ethical policy that we as a company subscribe to.