Designers Guild Paint
{"ImageID":117448,"SortOrder":0,"AltText":"Designers Guild Paint ","Overlay":null,"MaxWidth":null,"ImageSize":12}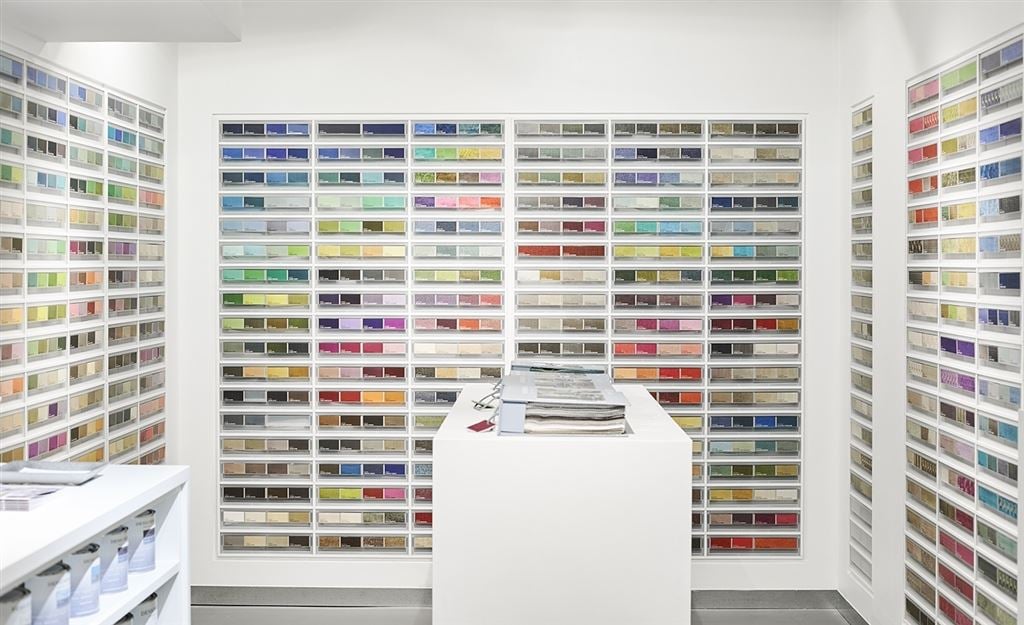 {"ImageID":112394,"SortOrder":1,"AltText":"Designers Guild Paint ","Overlay":null,"MaxWidth":null,"ImageSize":12}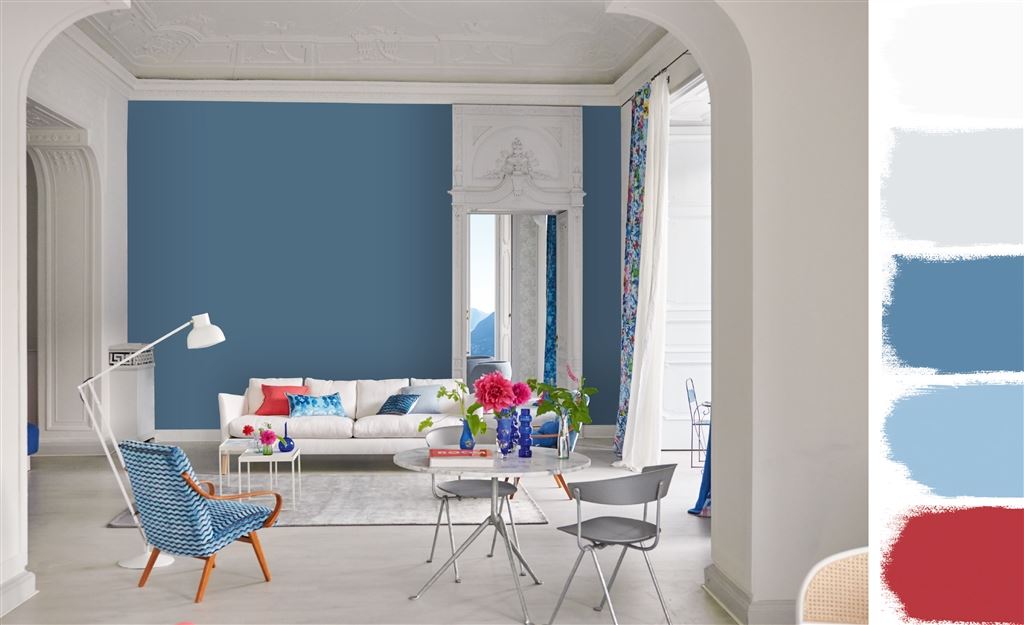 {"ImageID":142476,"SortOrder":2,"AltText":"Designers Guild Paint ","Overlay":null,"MaxWidth":null,"ImageSize":12}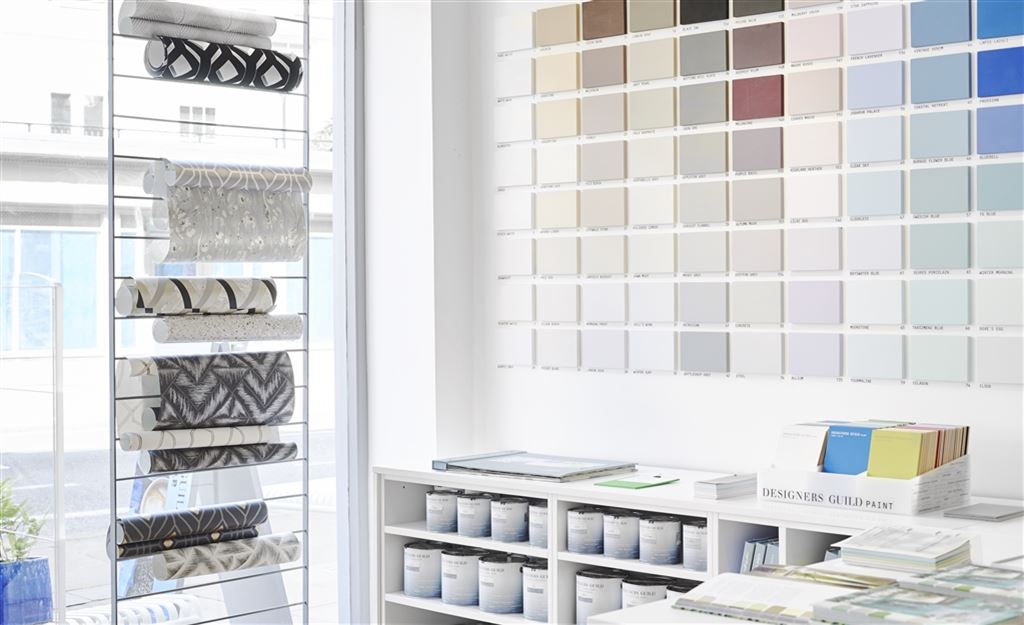 {"ImageID":108508,"SortOrder":3,"AltText":"Designers Guild Paint ","Overlay":null,"MaxWidth":null,"ImageSize":12}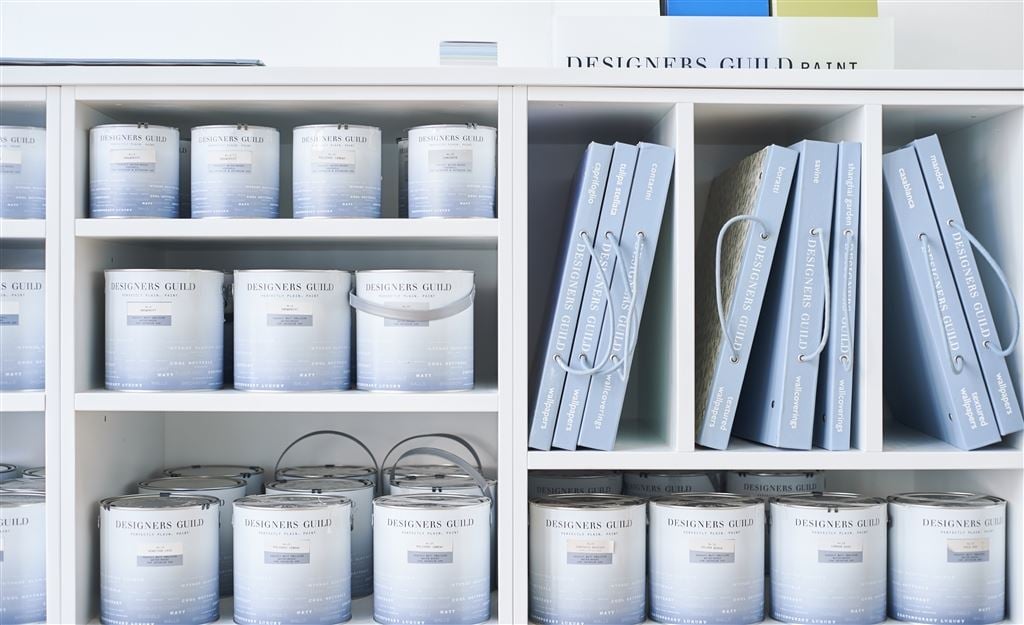 There is no doubt the world of designer paint is a crowded field but at Designers Guild – we know that our 186 colours available in 4 finishes is second to none. Which is why we call it perfect but don't just take our word for it … here are a few recent reviews from people who are seriously in the know!
From Minnie Kemp – Firmdale Hotels:
"We love Designers Guild paints - I have actually used Quartz Rose 161 personally at home and it's gorgeous! The fact it's a warm pinkie neutral, an androgynous pink, I like to call it and looks great painted on entire walls and gives an organic backdrop which allows your upholstery and interior pieces to sing. Not to mention its very good for the complexion.
Play around with Kynance Cove 180, Shore Lichen 168 and Terracotta Tile 163 on woodwork and joinery pieces for some funky unusual colour combinations."
From Distinctive Paints:
"We have found our customers are extremely impressed with Designers Guild paints and love the range of colours. We also find it is extremely beneficial when designing and creating colour schemes for customers, that the paints are all complimentary to the fabric and wallpaper collections.
We often find customers compare the paints toother supplier and favour Designers Guild due to the durability and coverage in comparison.
Customer reviews:
"Excellent quality and coverage, as well as easy to apply."
"Such a wonderful array of colours to choose from and incredible quality too!"